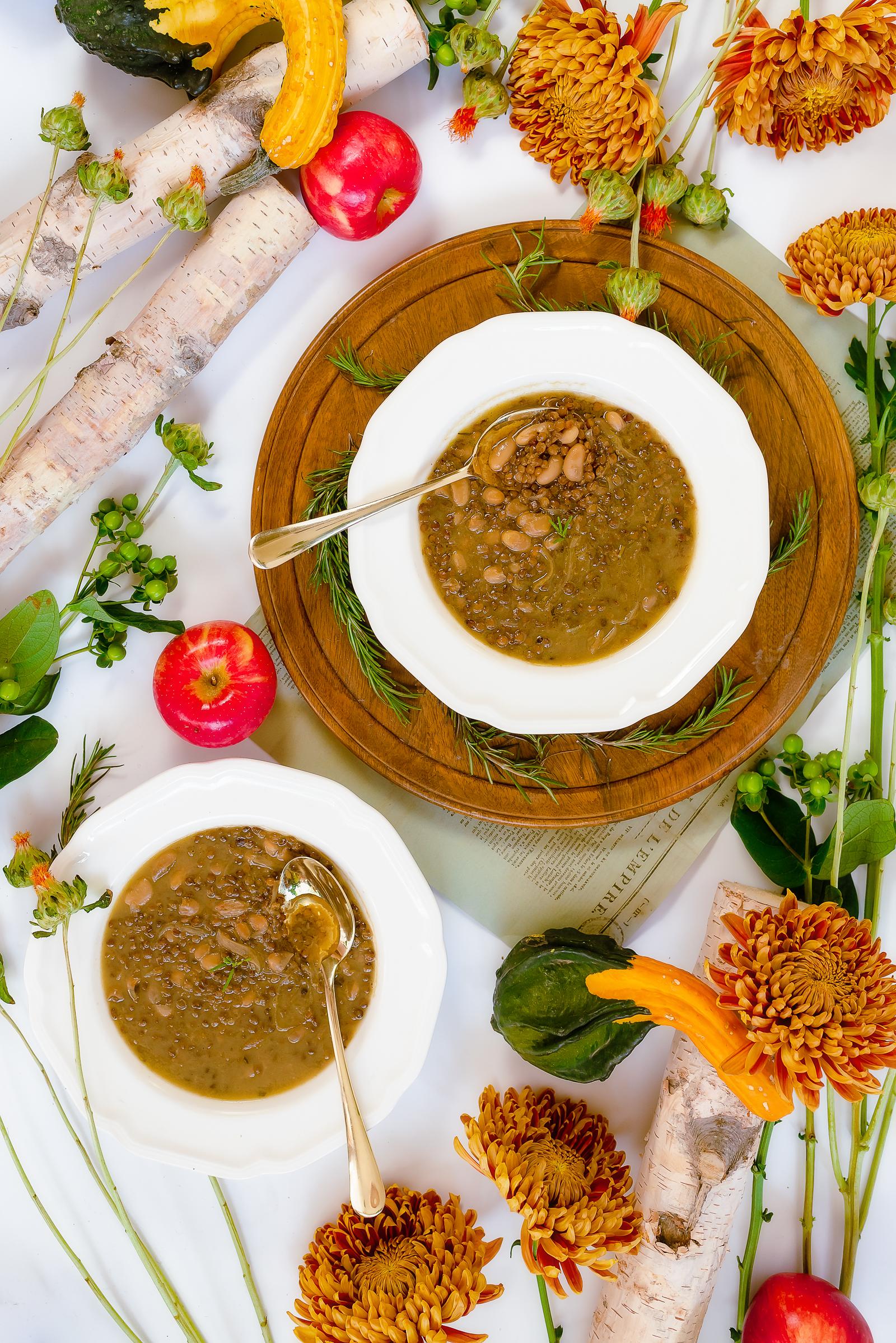 I wanted so badly to craft an amazing Halloween recipe for you this year. Spooky recipes are my favorites to shoot!
But after two completely failed recipe attempts… i.e. a smoking kitchen, horrendously unbalanced flavors, and a pink sauce that should have been the color of blood… I gave up.
Not on Halloween recipes entirely. Just on posting one before Halloween this year. Because OMFG Halloween is already tomorrow.
But if you're a shameless, self-identified soup addict like me, you're going to love today's recipe even more.
Because #1, it's super easy.
#2 it's seriously inexpensive to make (8 – 10 servings cost me less than $7).
#3 it's SHOCKINGLY good.
Which is a rather invalid statement to make given that I have posted so many soup recipes here on the blog and I always tell you they're "shockingly good".
But this one is a winner among winners. I stumbled across the combination out of general starvation: I had been shooting a project for almost 6 hours straight and needed something warm and soothing to help me regenerate after.
All I had was a can of beans, a box of dried lentils, and an onion.
And that's really all you need to make this soup come to life. It's a magically creamy soup that's high in fibre, vegetarian-friendly, and yet still shockingly gourmet at the same time.
I dare you to make this on a cold night when you're in need of a meal that wraps you up like a warm blanket…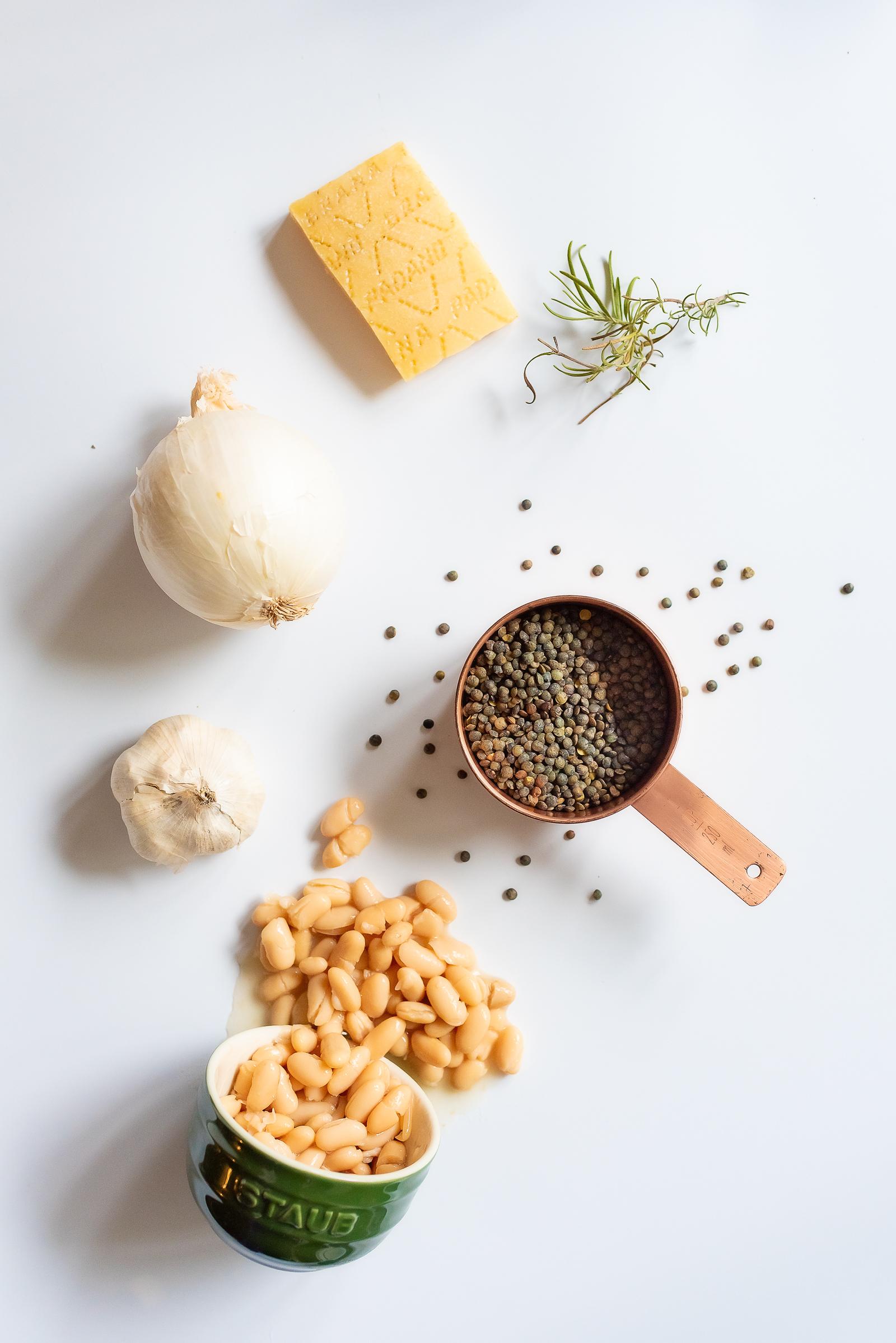 Lentil Bean Soup with Rosemary
Yields 8 – 10 Servings
2 Cups Dried Lentils*
8 Cups Water
1 – 2 Cans White Beans, Rinsed & Drained
1 Yellow Onion, Diced
1 – 2 Cloves Garlic, Minced
1 Parmigiano-Reggiano or Grana Padano Cheese Rind**
1 Small Handful Fresh Rosemary (or 2 Tbsp Dried), Chopped
Olive Oil
Butter
Salt & Pepper
Heat a large soup pot over medium heat. Add a generous pour of olive oil (2 – 3 Tbsp) and at least 2 Tbsp of butter. Once the butter has melted, add in the garlic and sauté until fragrant, one minute. Next add the onions. Stir sparingly and cook until slightly caramelized, generally about 15 minutes.
Toss in the rosemary, lentils, white beans, cheese rind, and salt and pepper. Stir everything around and allow to cook for a minute to marry the flavors.
Next pour in the water. Bring to a boil, reduce heat to medium-low, and simmer covered for at least 45 minutes, an hour and a half if possible.
Once the lentils are cooked, taste the soup and adjust any seasonings as necessary. I love to serve this with a bright side salad (with my favorite homemade french dressing) or a large chunk of buttered bread.
*I love and swear by these lentils (which you can buy in bulk on Amazon) but any type of lentils will do.
**Aged cheese rinds, particularly Parmigiano-Reggiano and Grana Padano, add an amazing umami boost when you're making soups with water instead of stock. Generally I find them for sale at my local cheese counter but if you can't find a good rind to use, substitute in your favorite stock for the water in this recipe.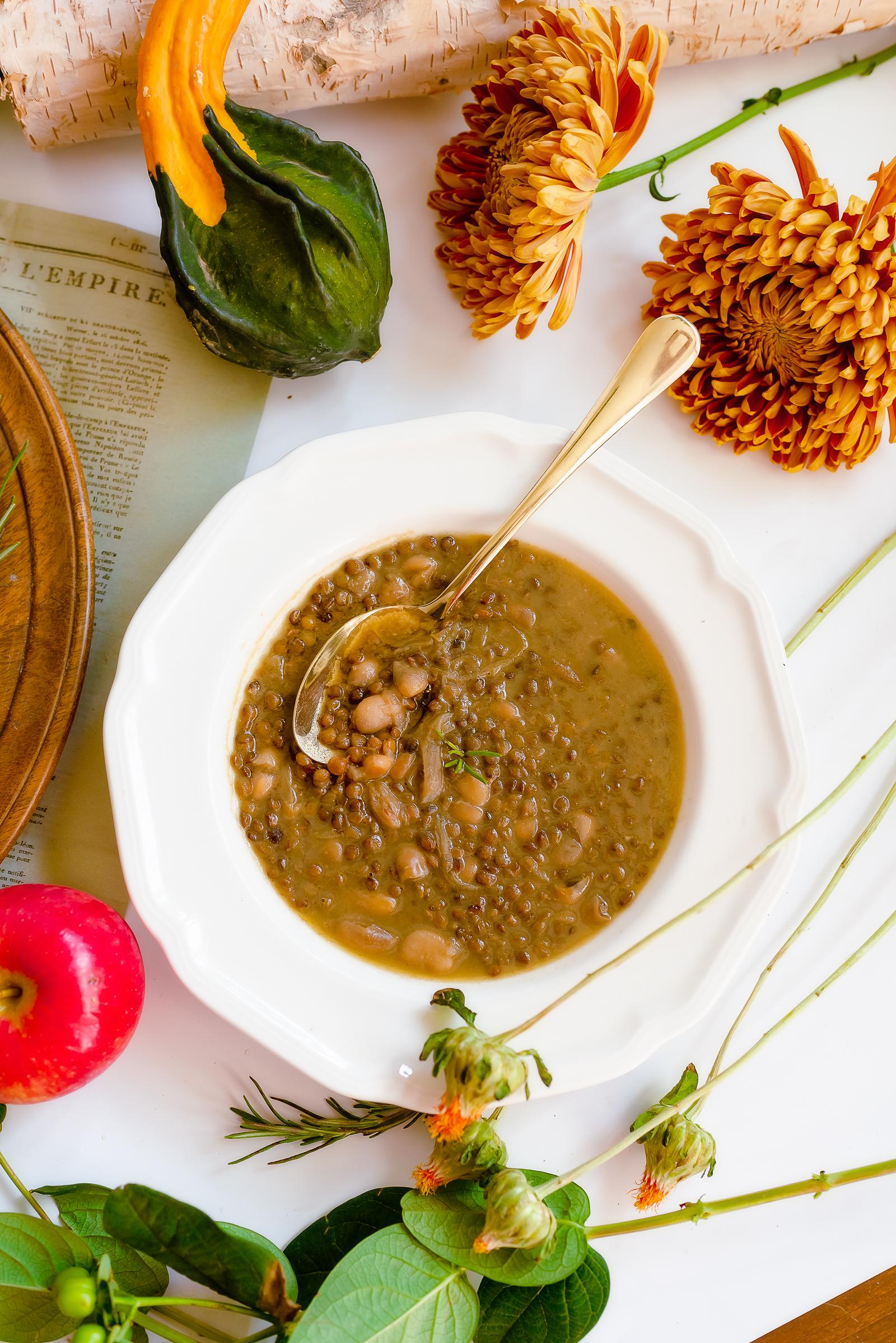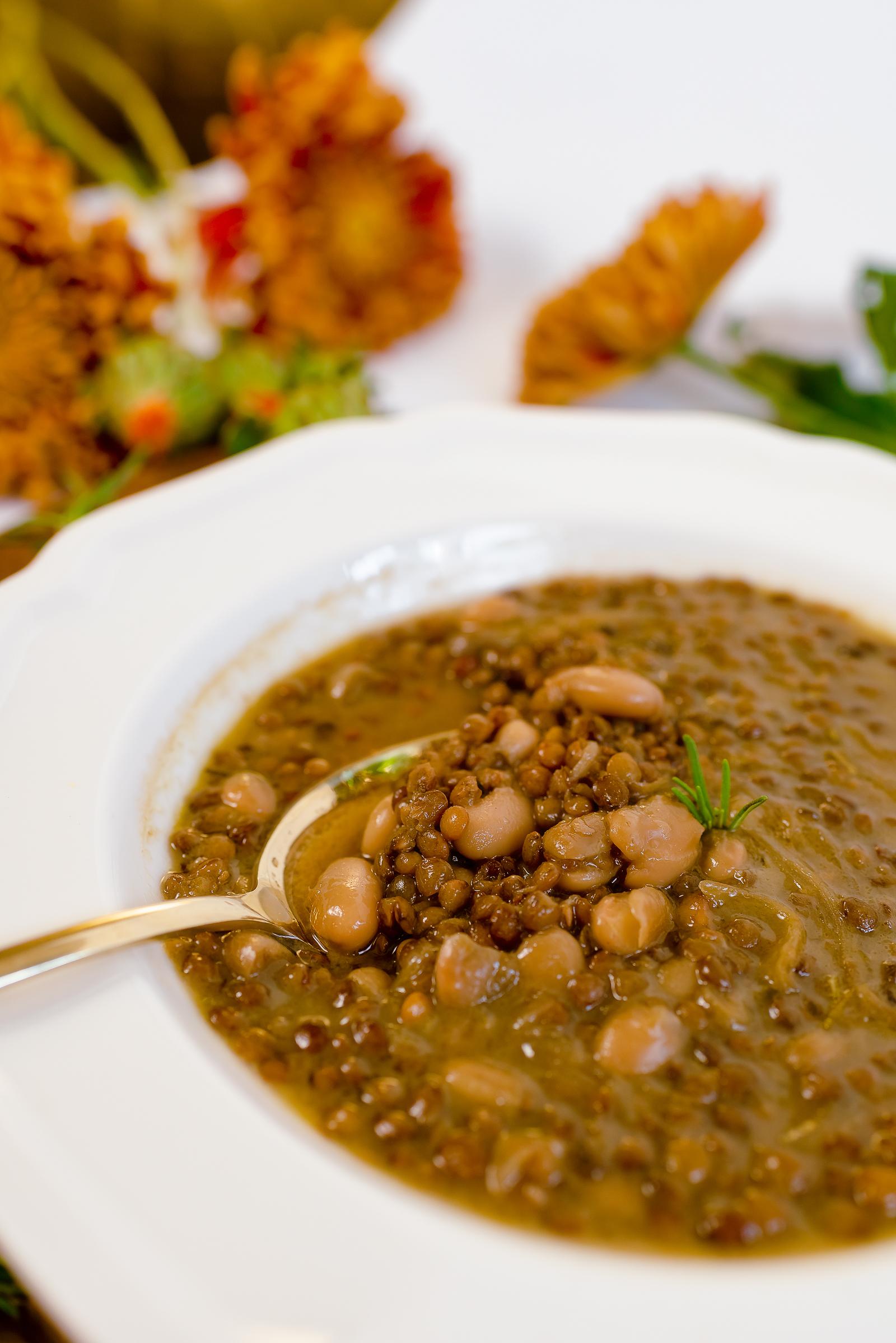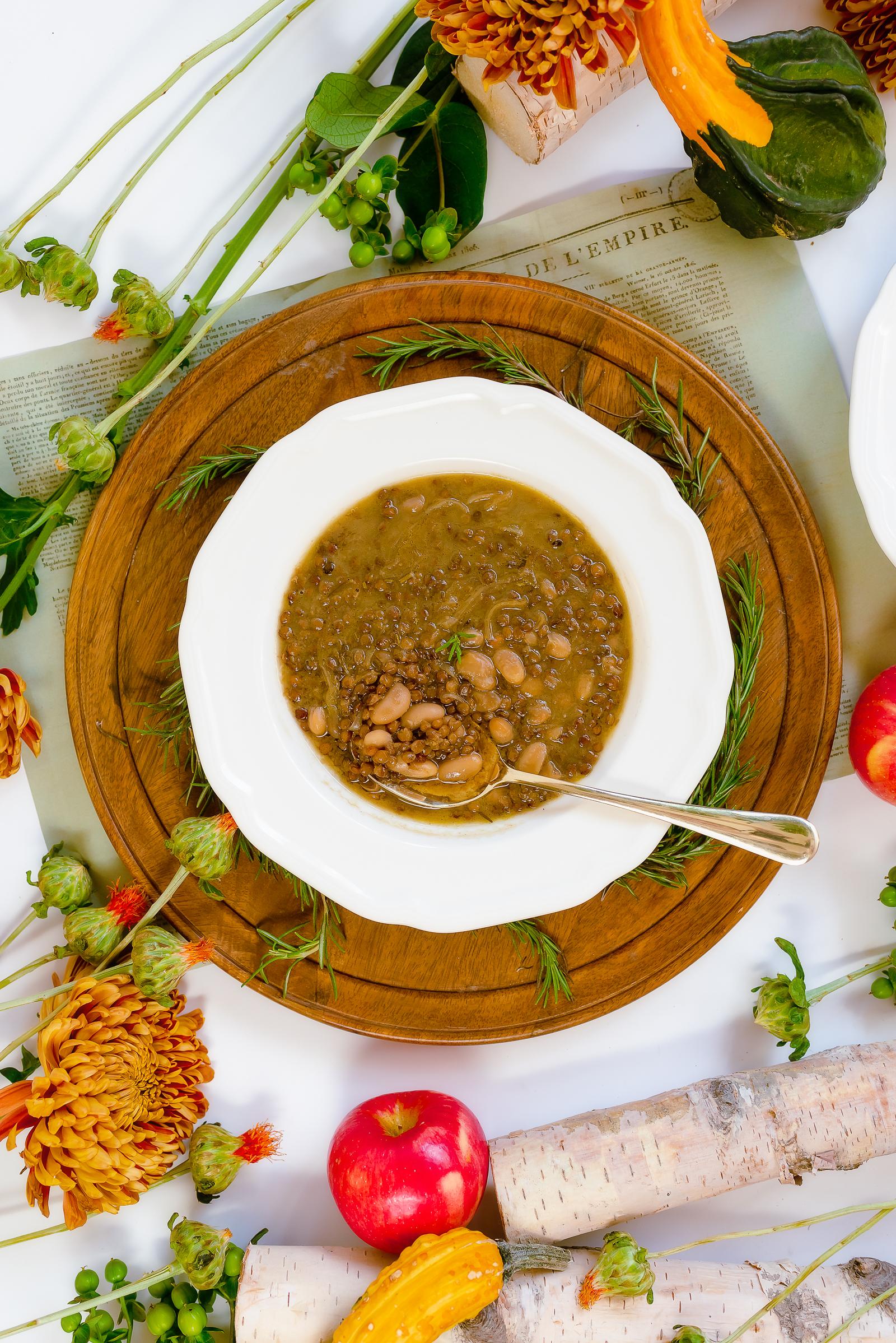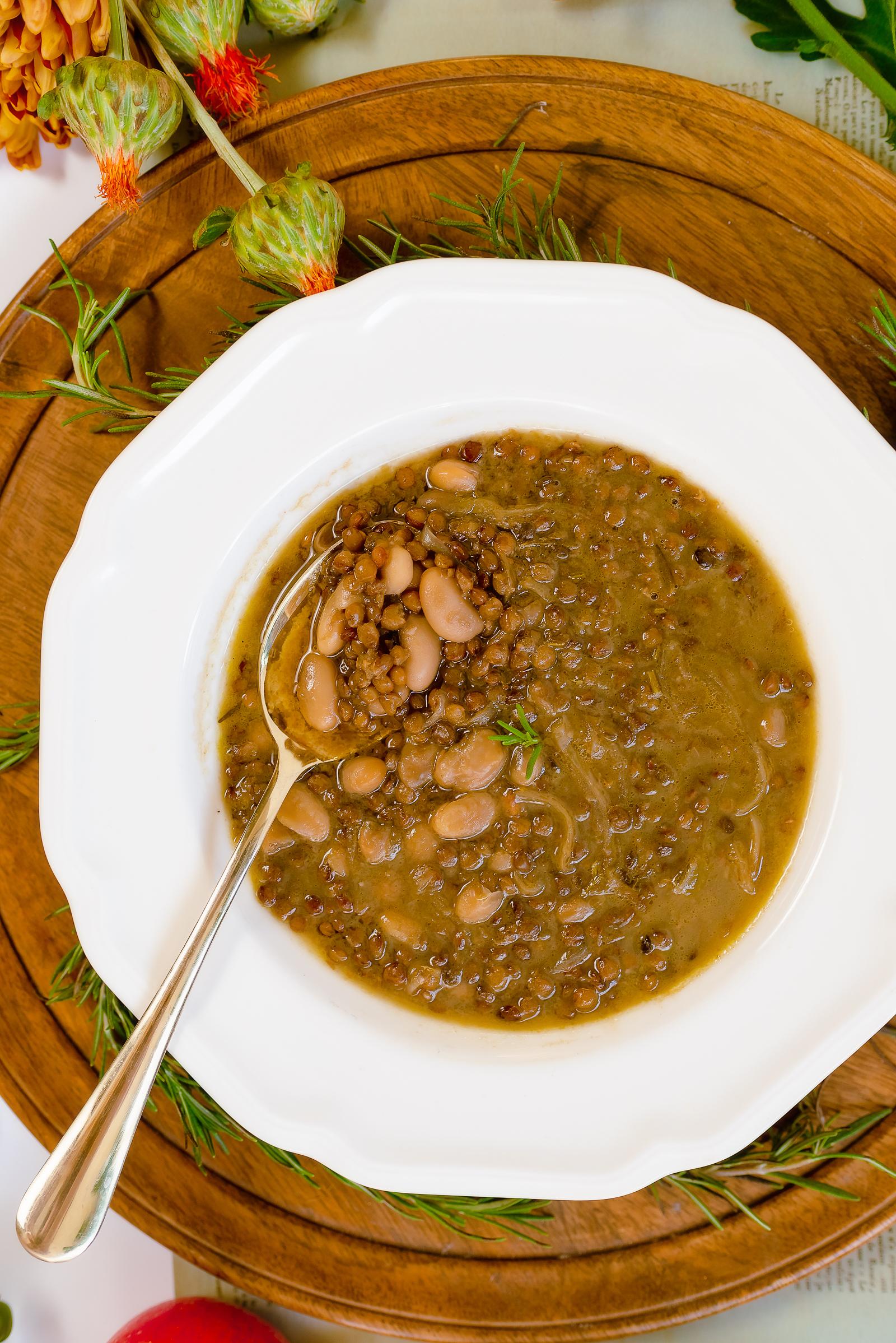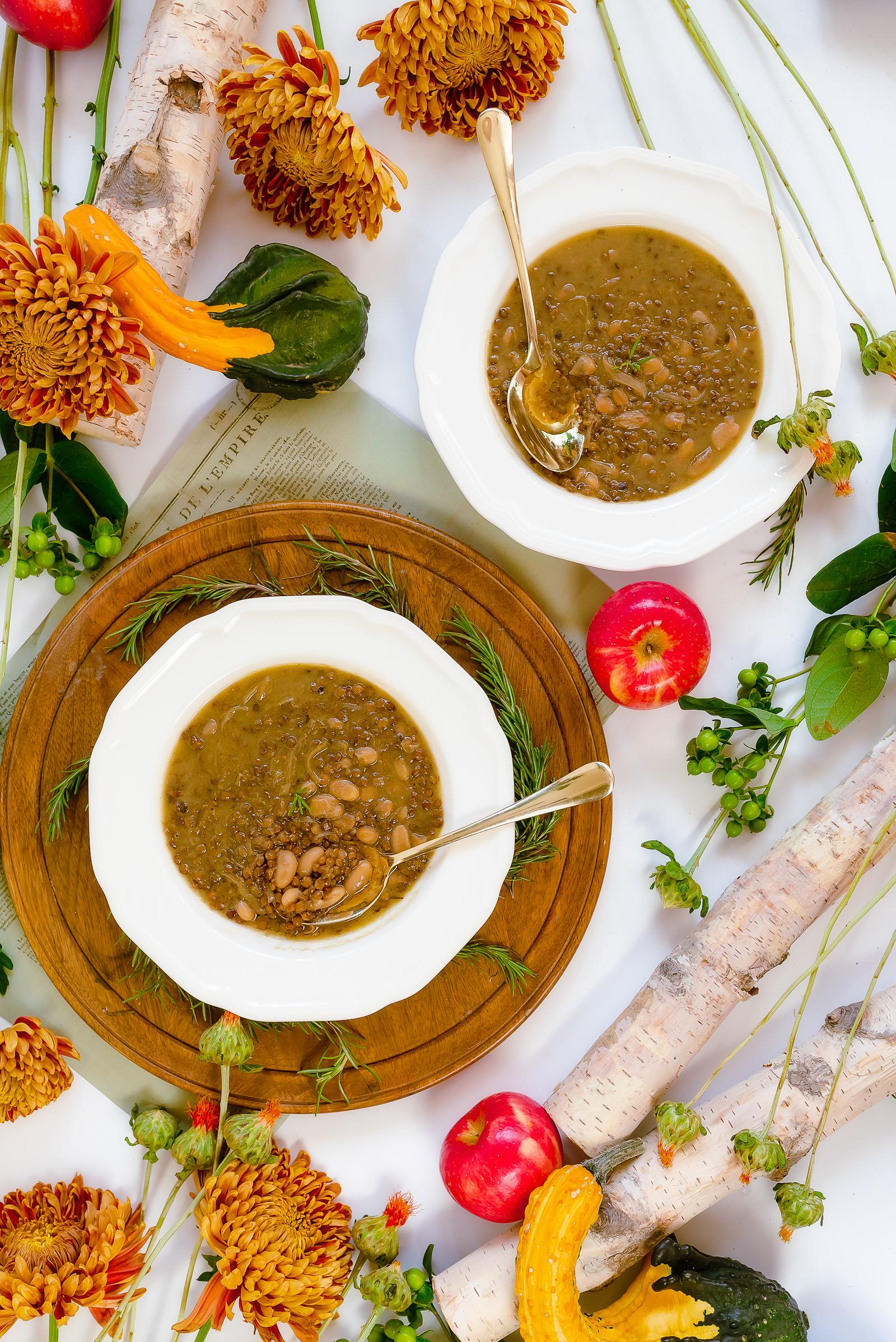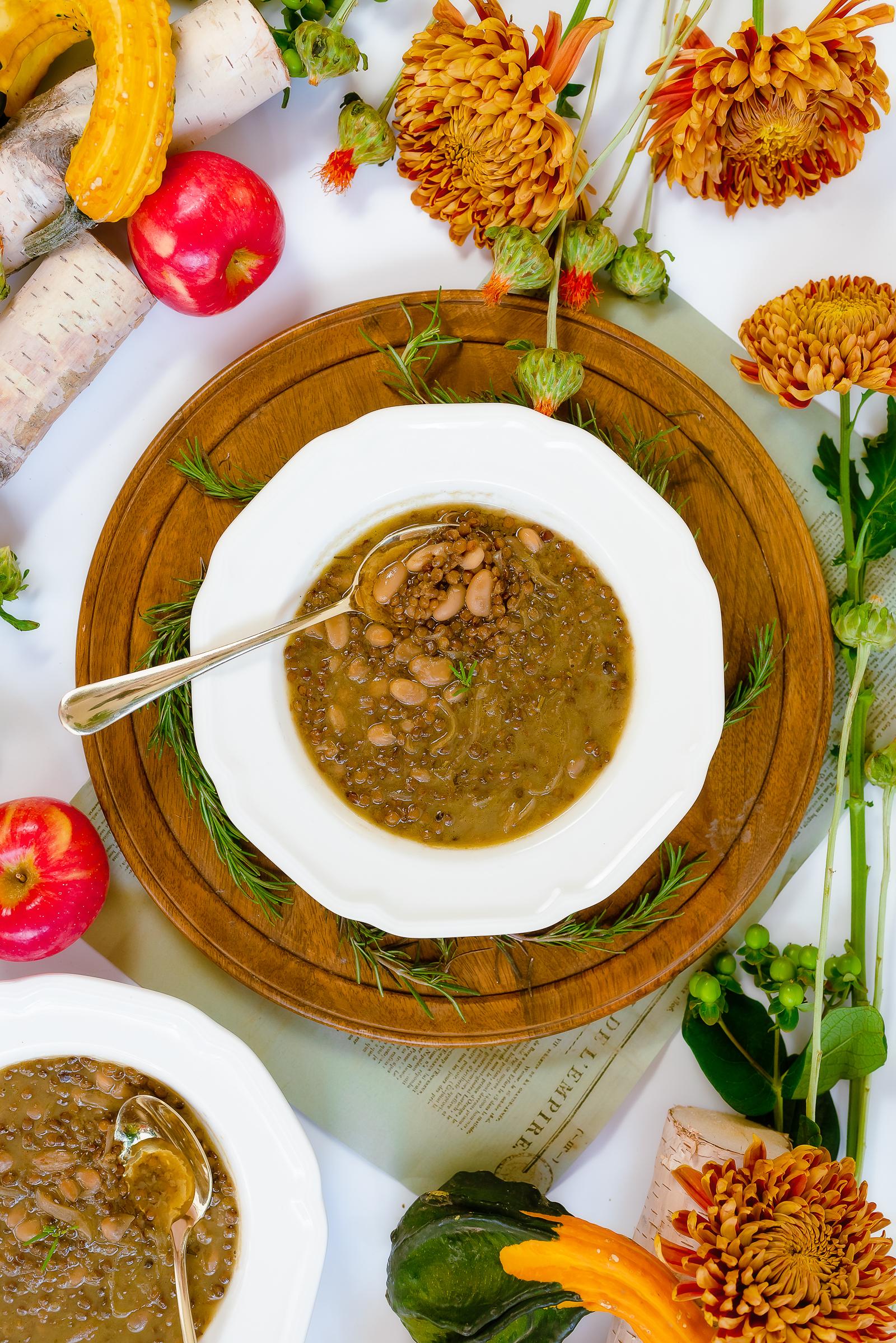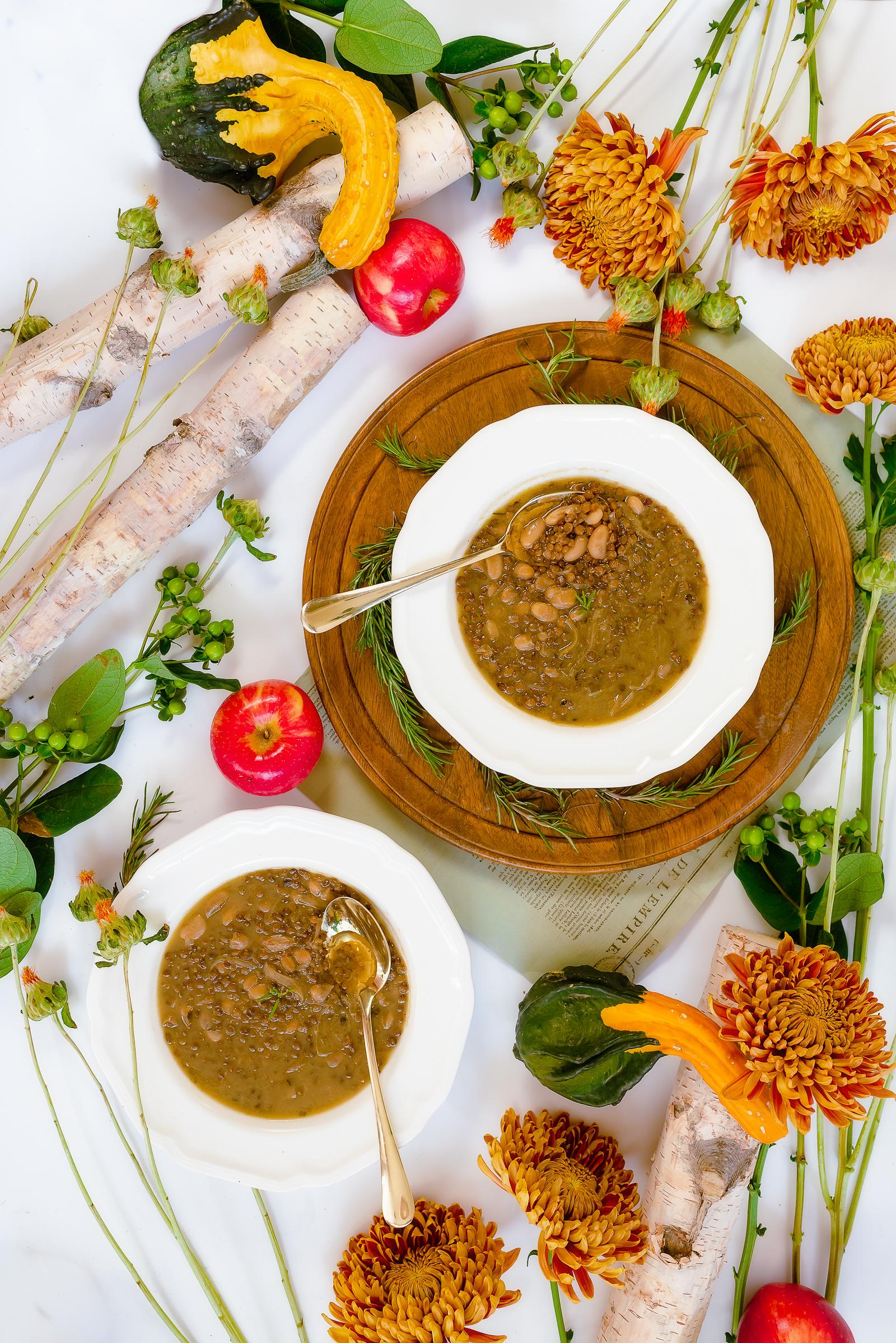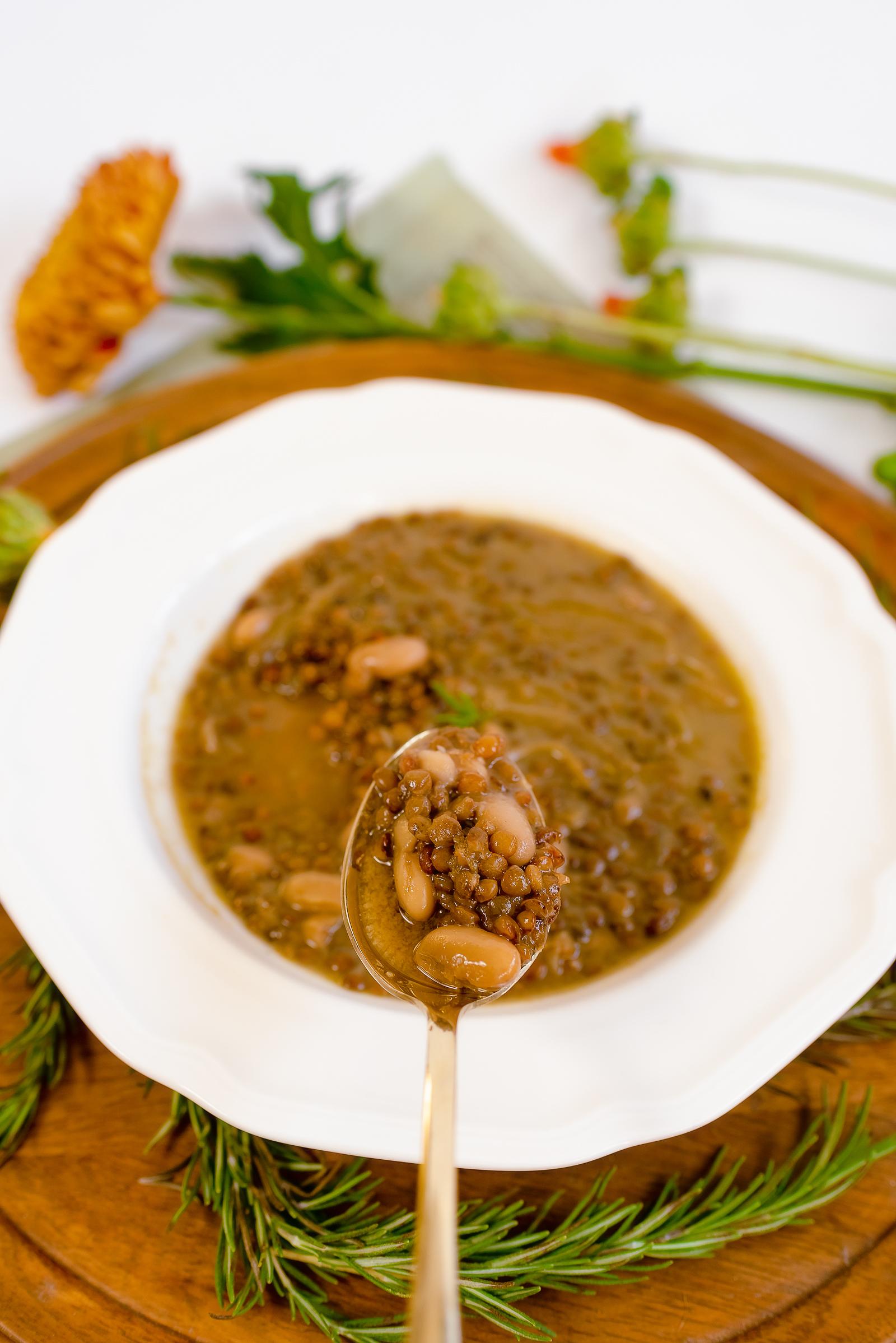 Don't forget to share your Lentil Bean Soup photos with the #SedBona tag on Instagram and Twitter!