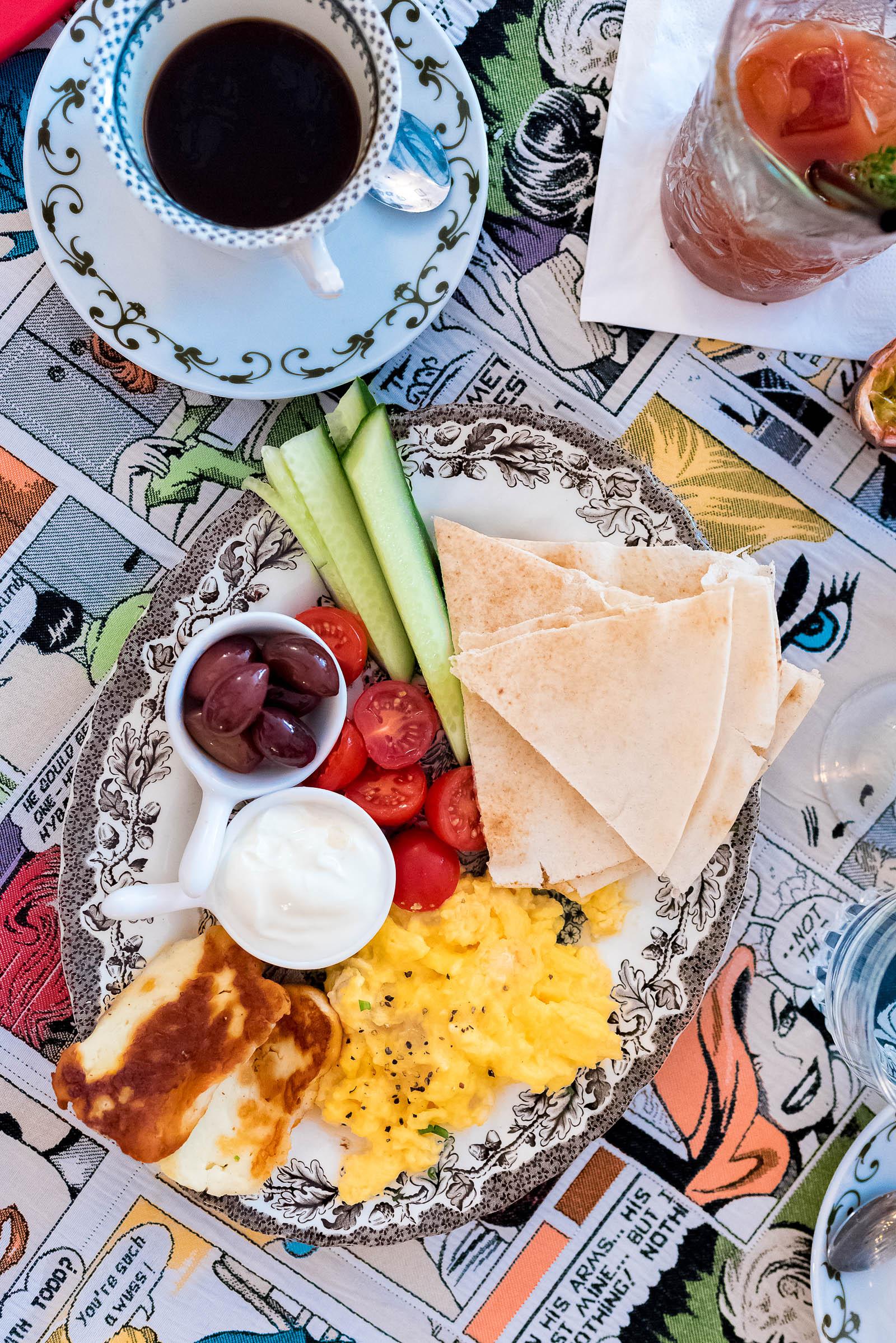 Back in August my family crossed the Atlantic and celebrated my 30th birthday in one of my all-time favorite cities, Amsterdam.
It was a trip of a lifetime and one I know I'll cherish for decades to come.
And if you know anything about us as a family, you know our lives revolve around food.
I'd be lying if I didn't admit that much of our trip to Amsterdam was planned AROUND our meals and the restaurants we were itching to try. Generally speaking, as a restaurant photographer and "foodie", I'm the one who does the majority of the research for restaurants before any of our trips. But my Mom and Sister have really gotten into it too, especially after I took them to Sketch in London last year.
So when it came to picking a place for my 30th birthday morning brunch, I let my sister choose one of the spots she'd found on her list.
And WOW was it spectacular.
Welcome to Gs, "a really nice place".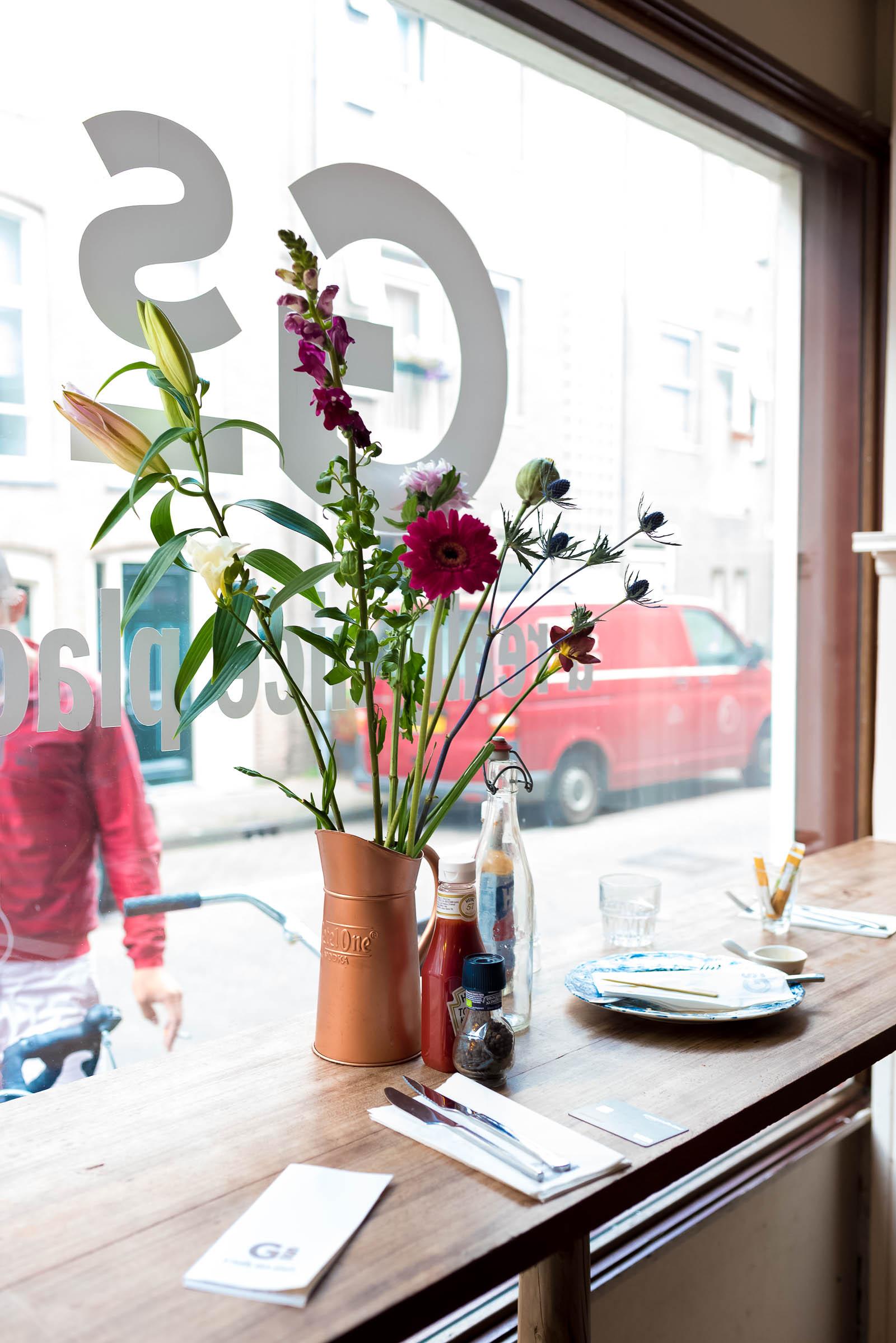 With an official tagline of "an eclectic hot mess of love, lust, hunger and thirst", you just knew it was going to be good.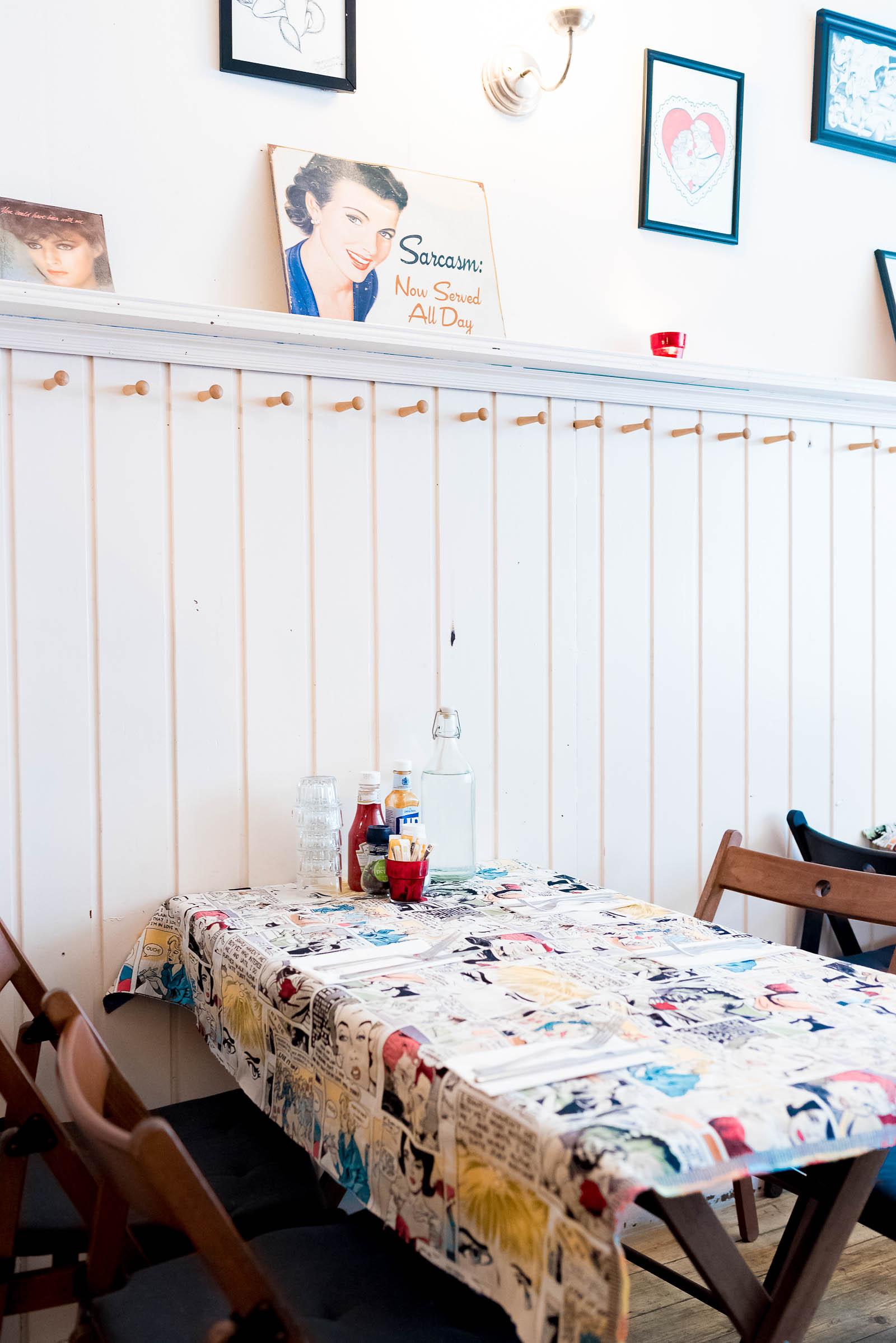 Set up like a retro pulp fiction-esque diner with comic-covered tablecloths, Gs is anything but your typical brunch spot.
Just look to the stripper pole in the middle of the restaurant for further evidence…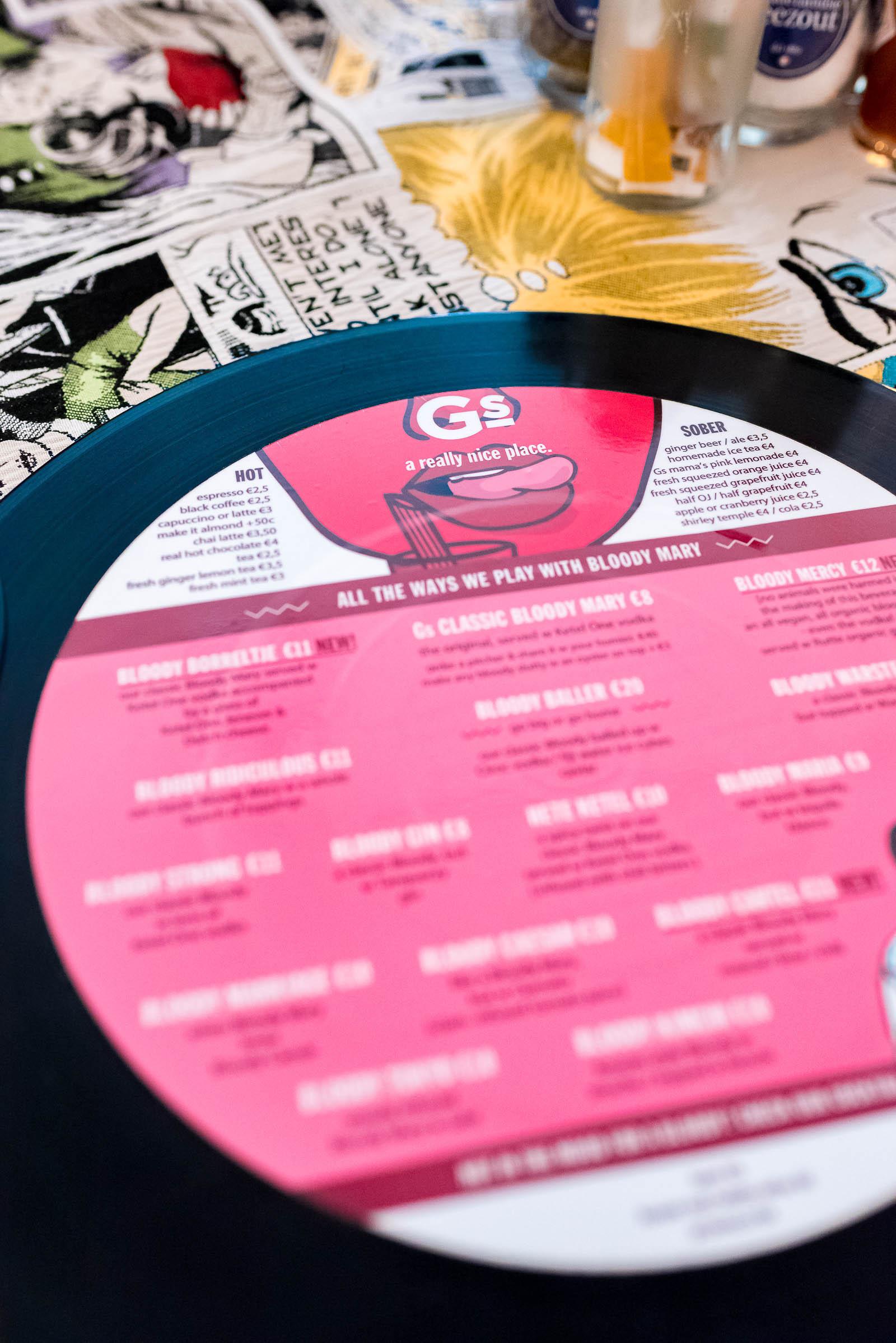 The menu itself focuses heavily on brunch cocktails and Gs' specialty: Bloody Marys. There were dozens of different flavor combinations to choose from!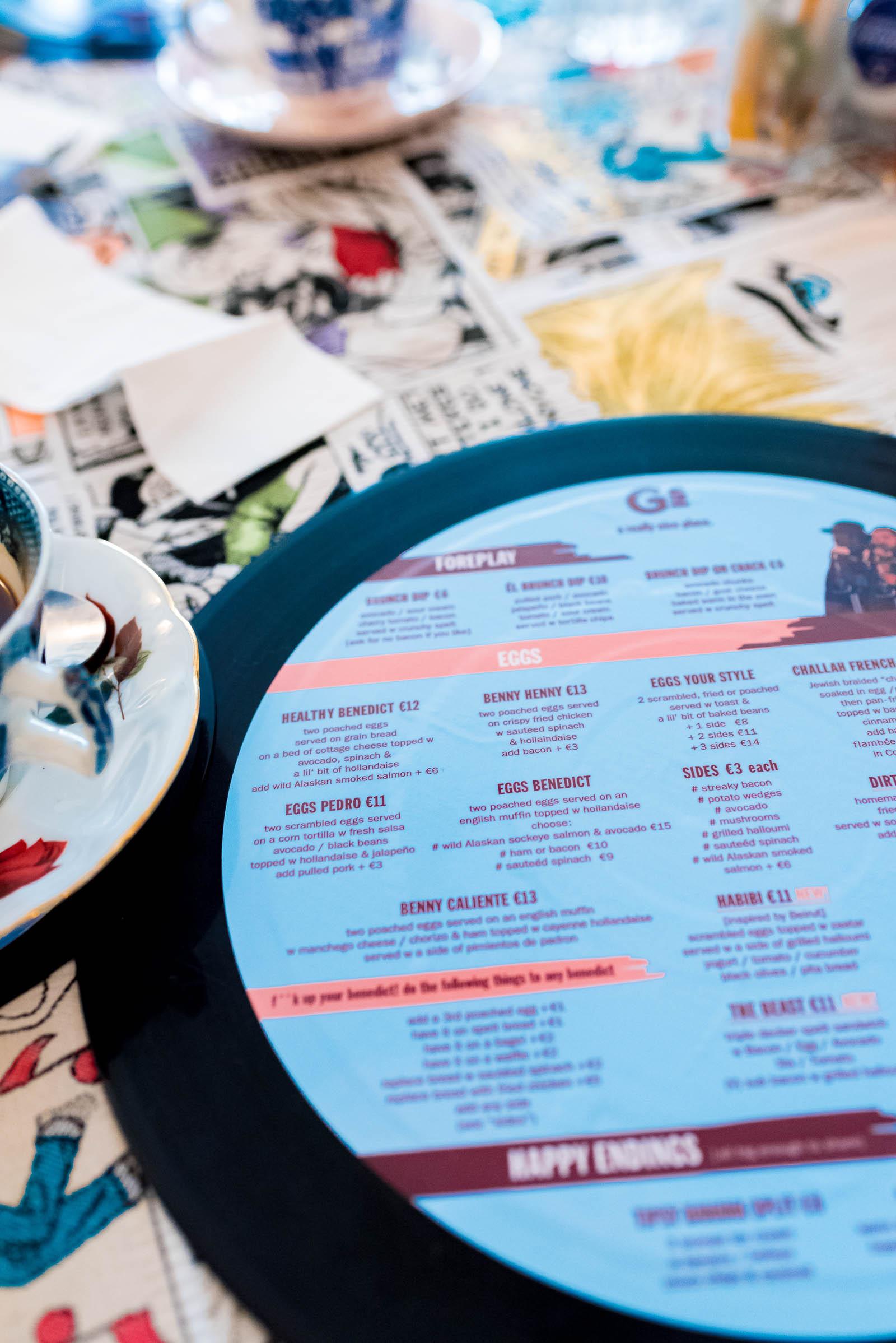 The menu itself has all sorts of great breakfast options to choose from and, since you're in Amsterdam, the eggs and produce are out-of-this-world fresh!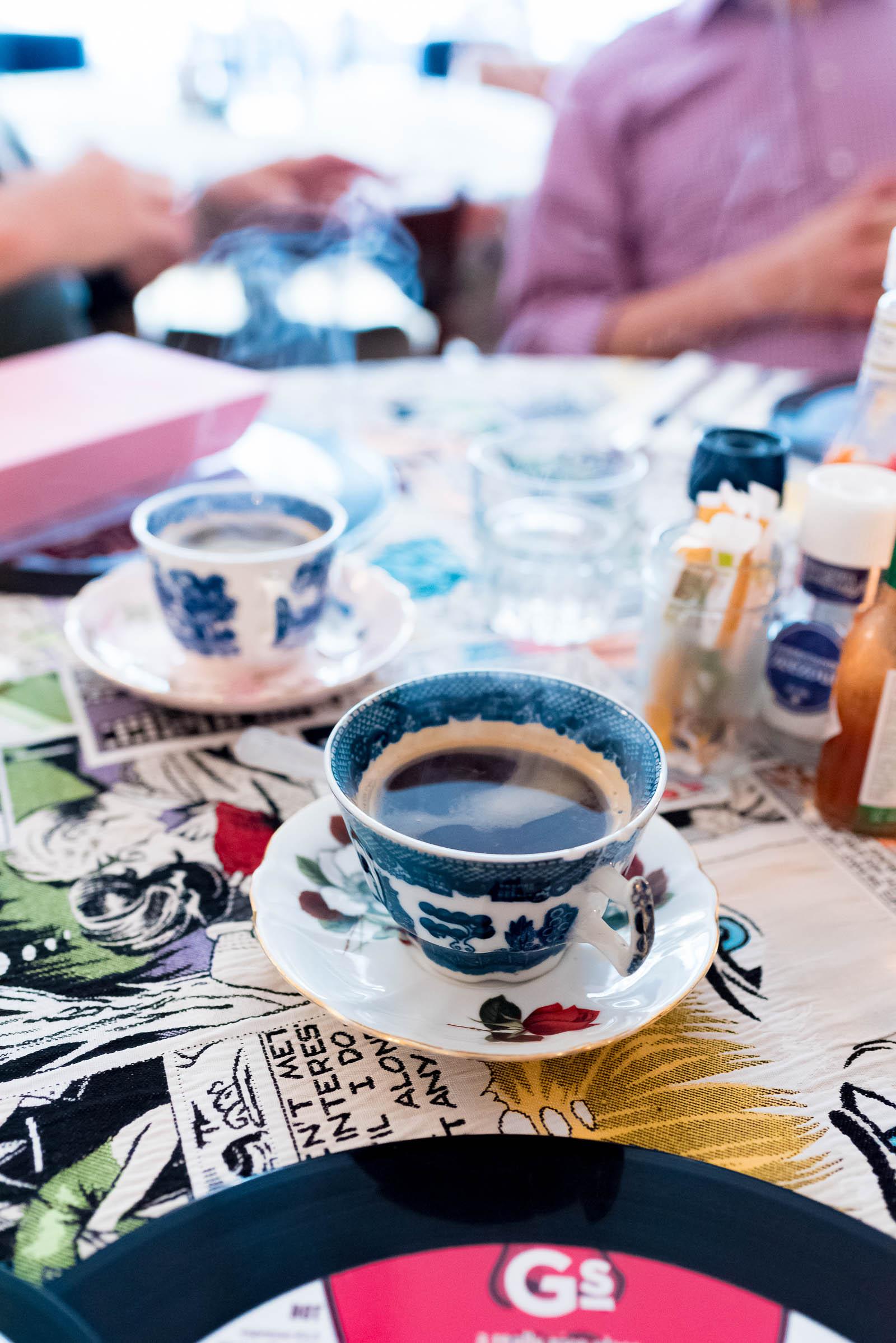 Naturally we started with a round of hot coffees.
While I opened birthday gifts from my family.
My Mom gave me this stunning Lagos bracelet with green stones to match all the green dresses I'd brought with me to Amsterdam (wonder where I get my fashionista streak from?). My sister, on the other hand, made me a coffee table book of my blogging journey here on Sed Bona.
And, embarrassing as it is to admit, I was completely winded by her gift. And probably covered in tears too. It was such a sweet, sentimental gift that I now proudly display on my coffee table.
And I don't even care how weird it looks that my coffee table book is photos of me. It was made with love and it's a constant reminder to me how lucky I am to have such a supportive, creative family.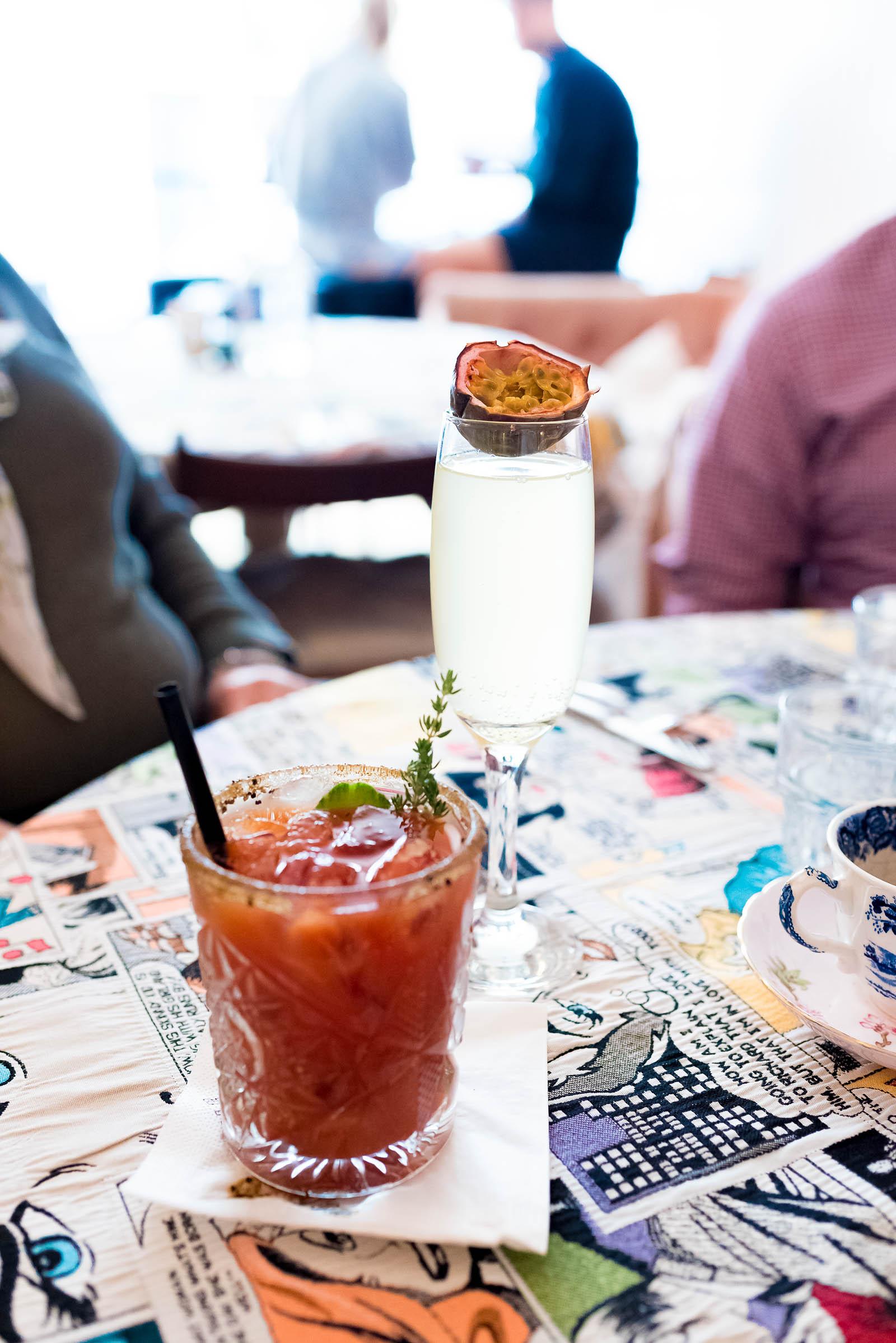 Since it was my birthday we started with a round of cocktails too.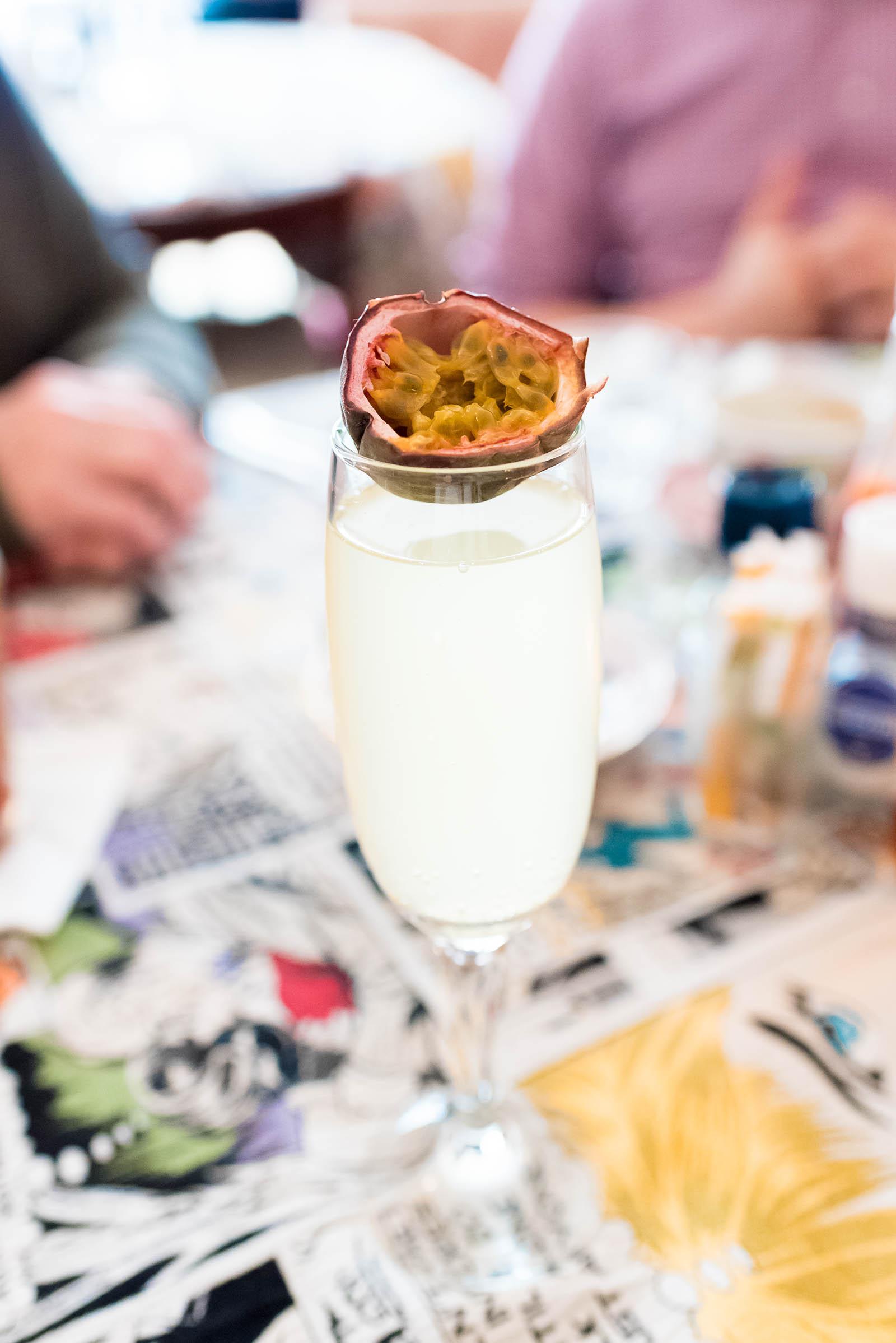 Passionfruit Mimosas for me, Hubby, and my sister.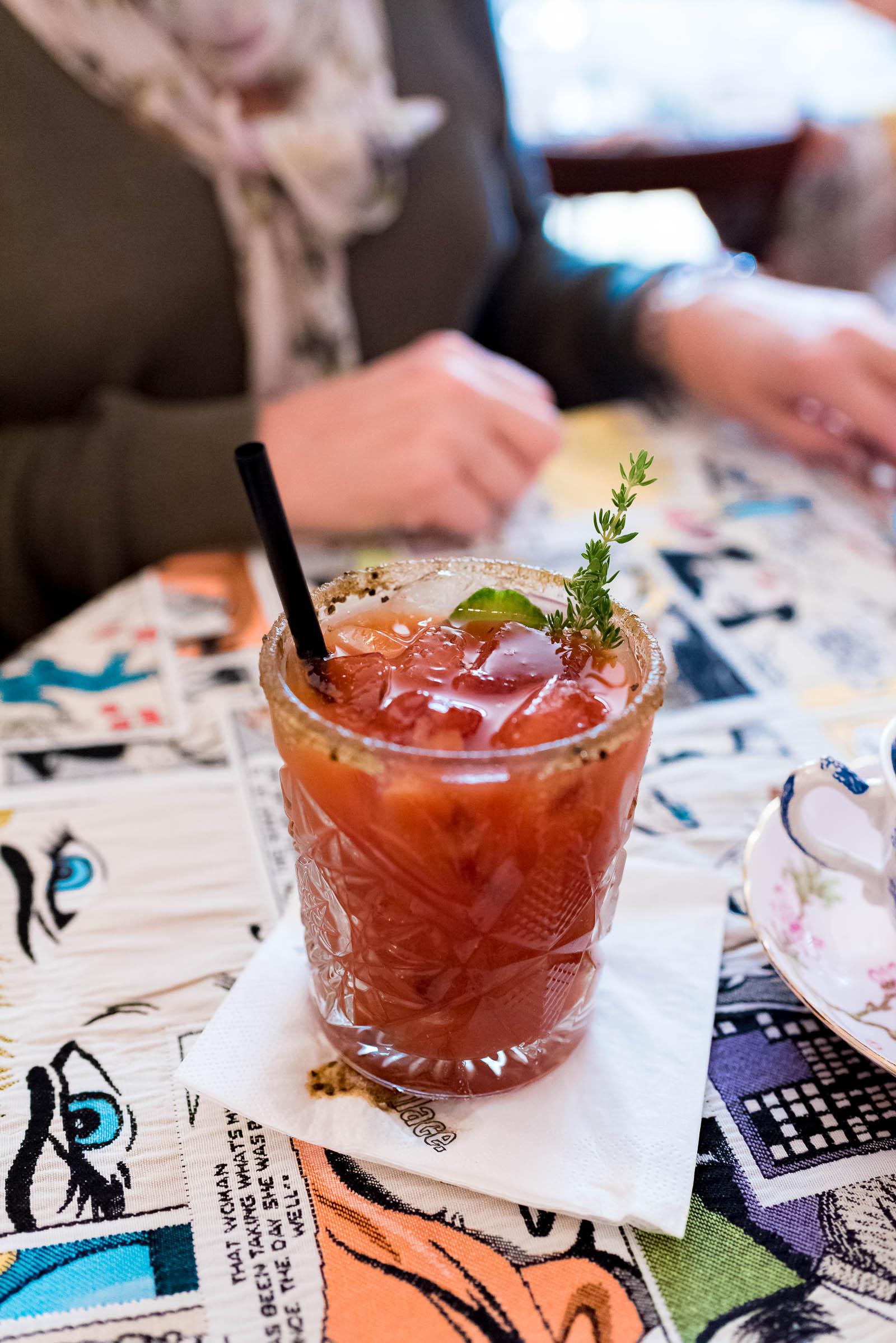 And a Gin Bloody Mary for my Mom.
Which immediately made us all regret not ordering bloody marys because this was one of the most delicious I've ever tried! So fresh, vegetal, and just spicy enough to wake you up without destroying the palate.
Bloody Mary Perfection really.
This bloody mary was so good I immediately came home from Amsterdam and began experimenting with my own mixtures for Gin Bloody Marys — stay tuned for my recipe this weekend!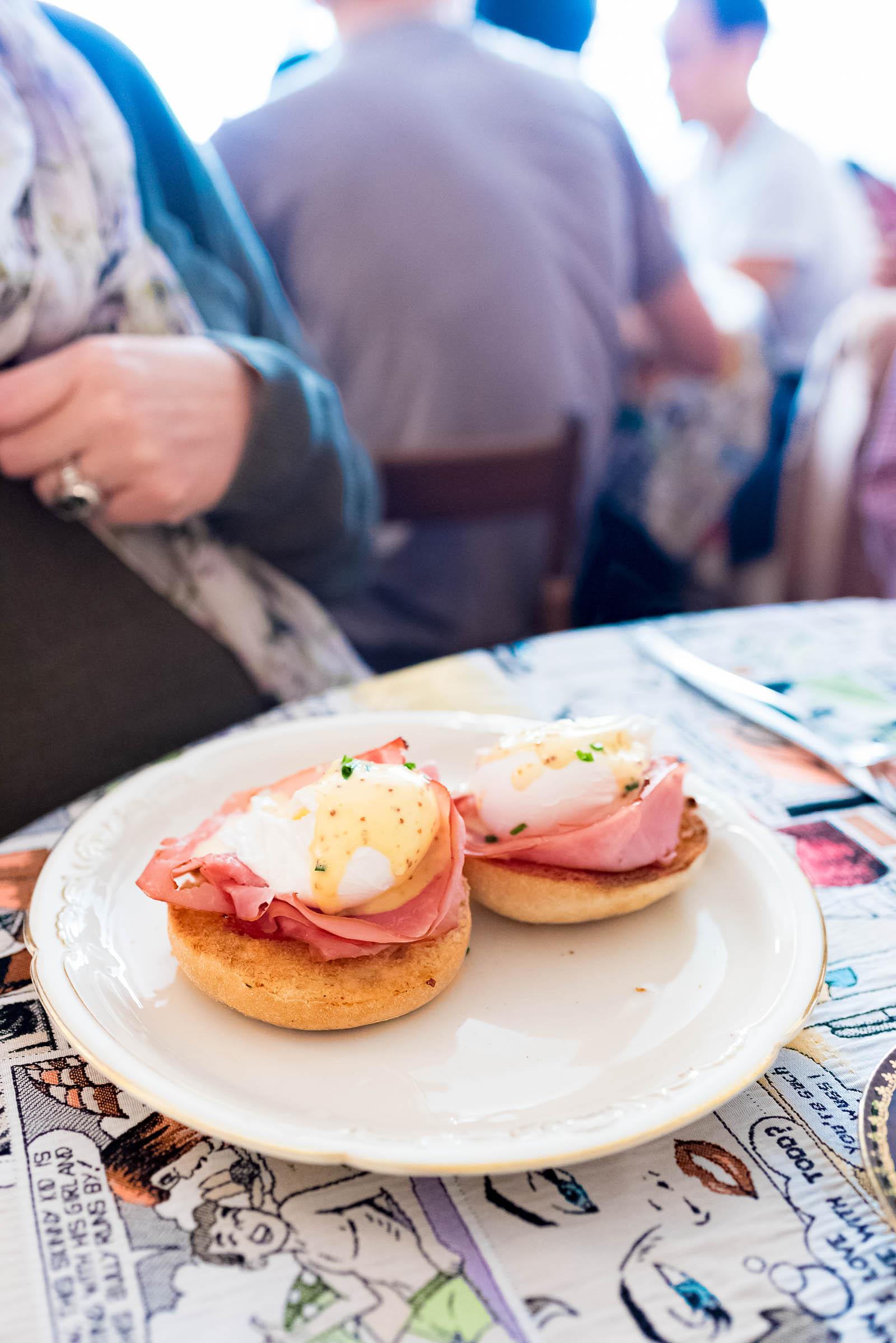 But all good brunches must have food too!
For her meal, my Mom ordered the traditional Eggs Benedict.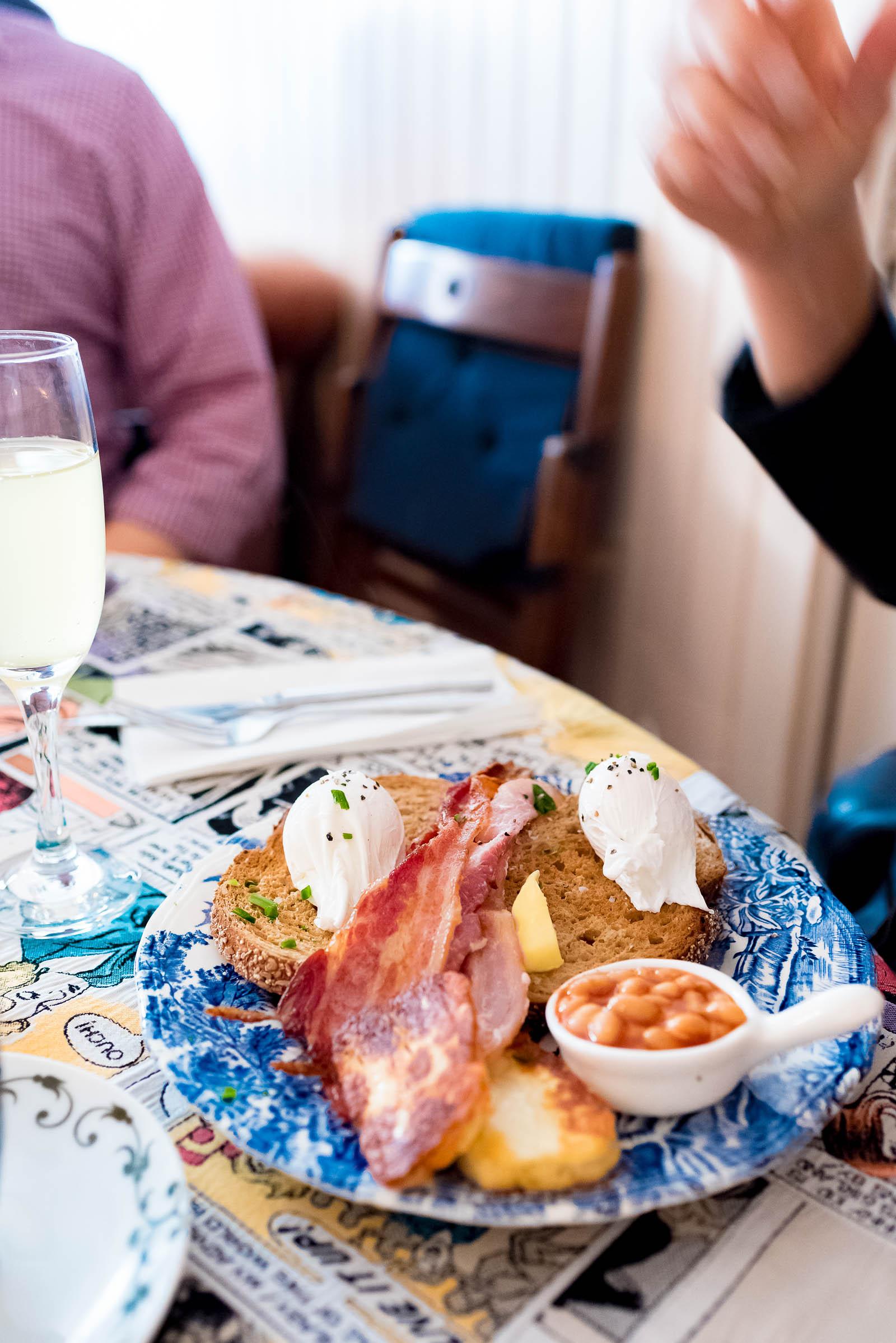 My sister opted for the Full English Breakfast complete with a side of halloumi.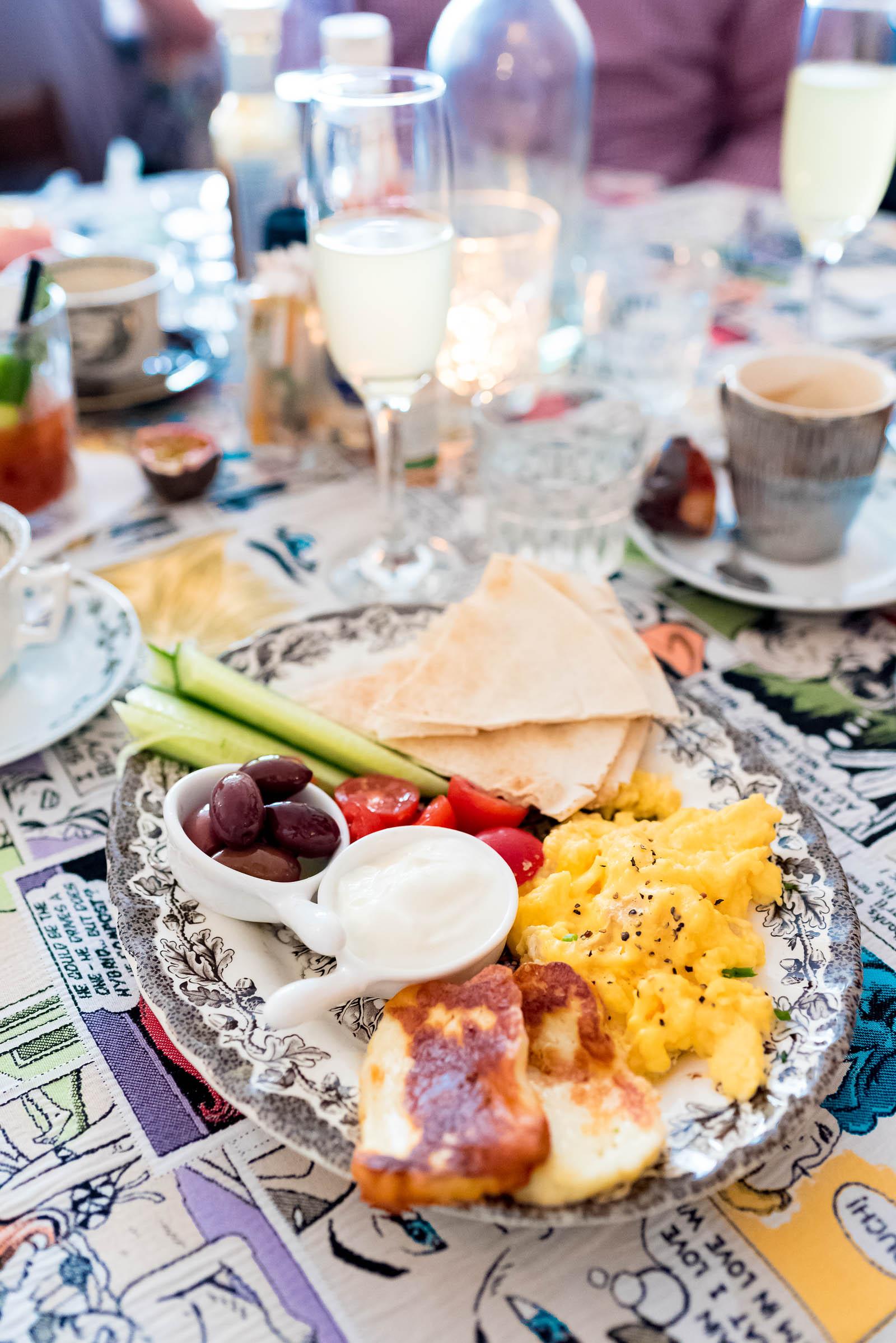 And I opted for the 'Habibi' breakfast.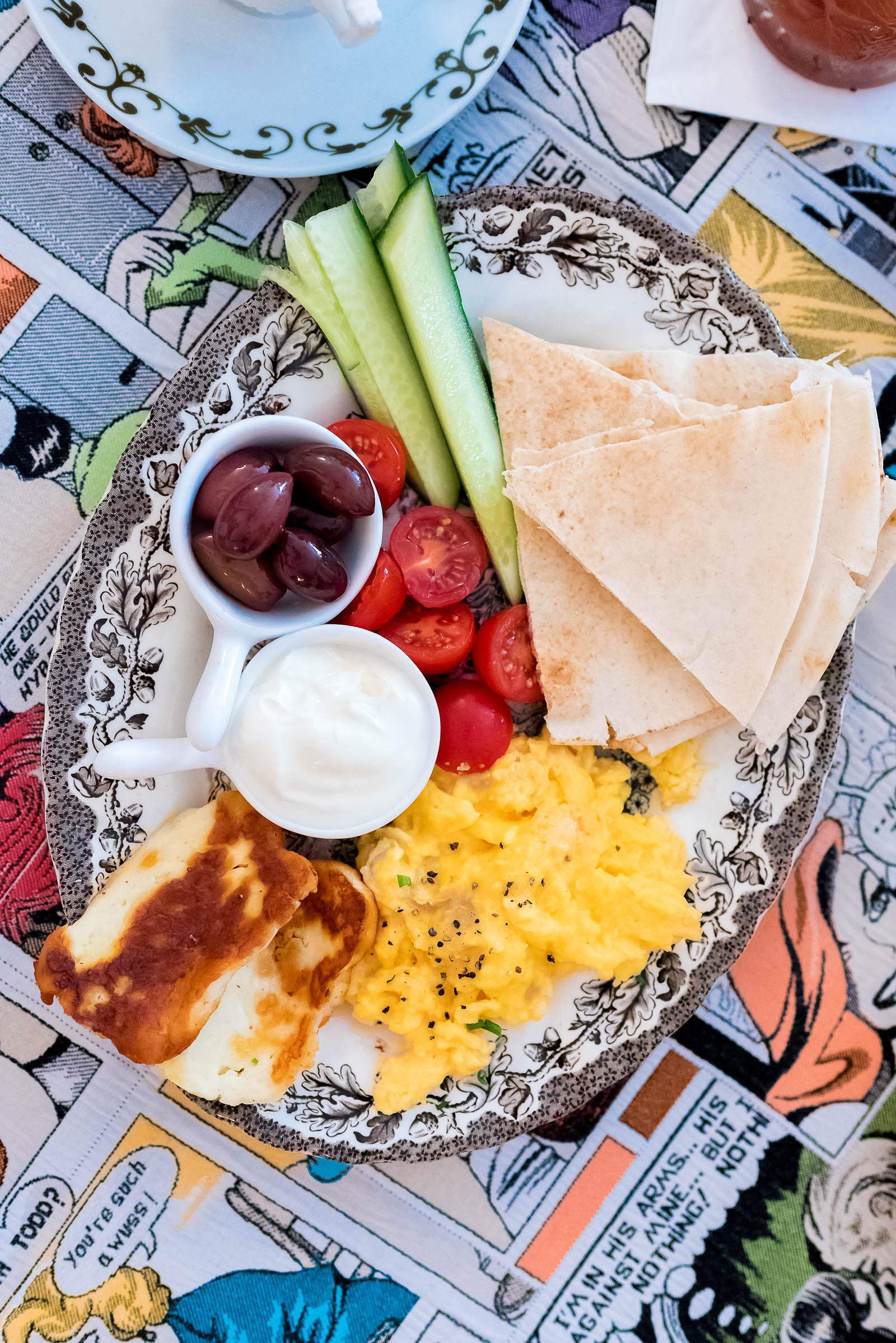 Which is a divine platter of scrambled eggs topped with zataar served with a side of grilled halloumi, yogurt, tomato, cucumber, black olives, and pita bread.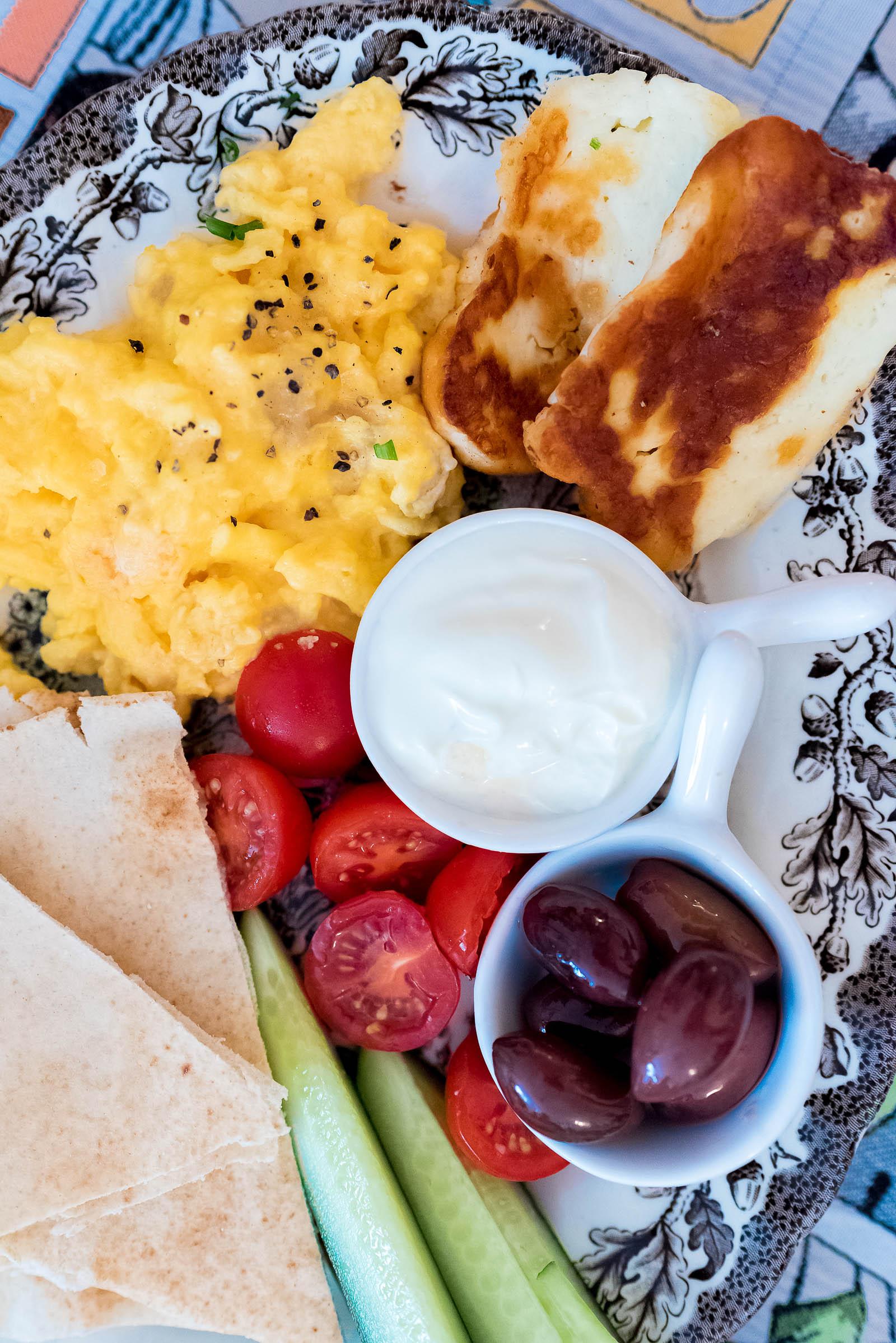 Otherwise known as the perfect birthday breakfast!
I loved the salty halloumi paired with the creamy yogurt, fluffy eggs, and fresh vegetables. It made for a delicious balance of freshness and textures.
Needless to say our brunch at Gs was a seriously memorable one — I'll certainly be taking any and all of my sister's restaurant recommendations going forward!
Gs actually runs the world's only brunch boat in Amsterdam too so you have to bet, next time I'm in Amsterdam, I'll be ordering one of those bloody marys aboard their canal ship!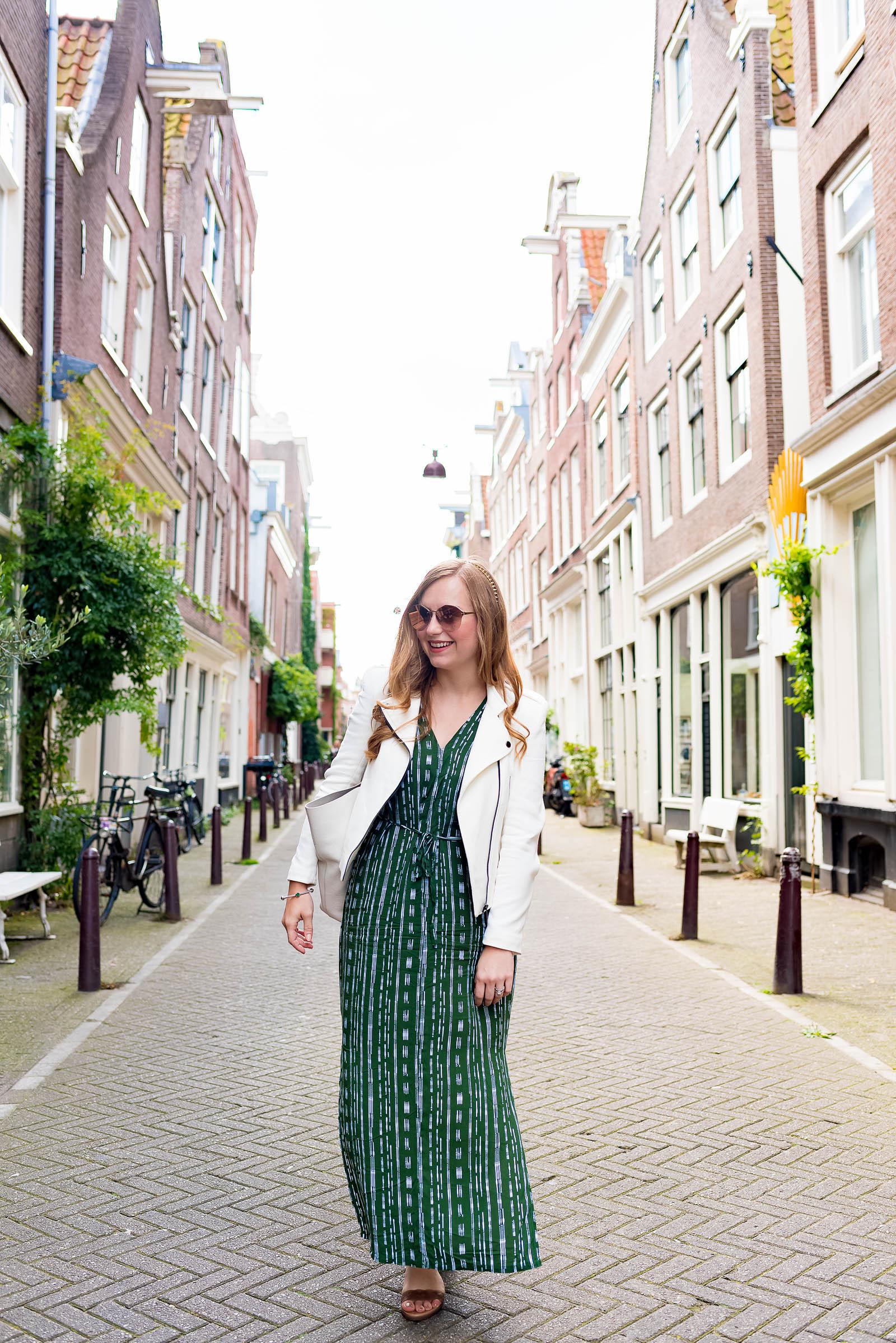 Since Gs is located in one of Amsterdam's most beautiful neighborhoods, the Jordaan, we walked off our brunch through the magical, tranquil streets.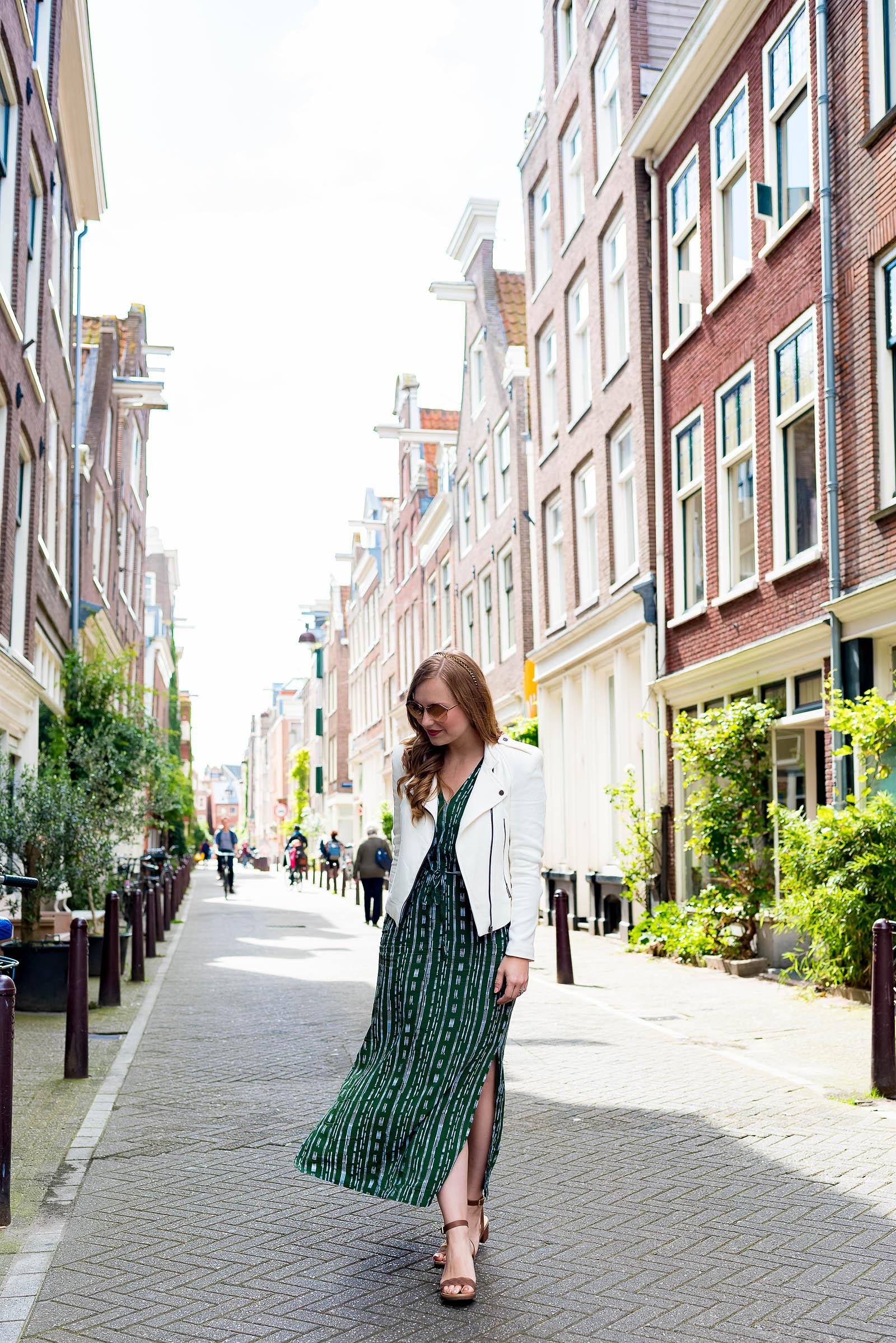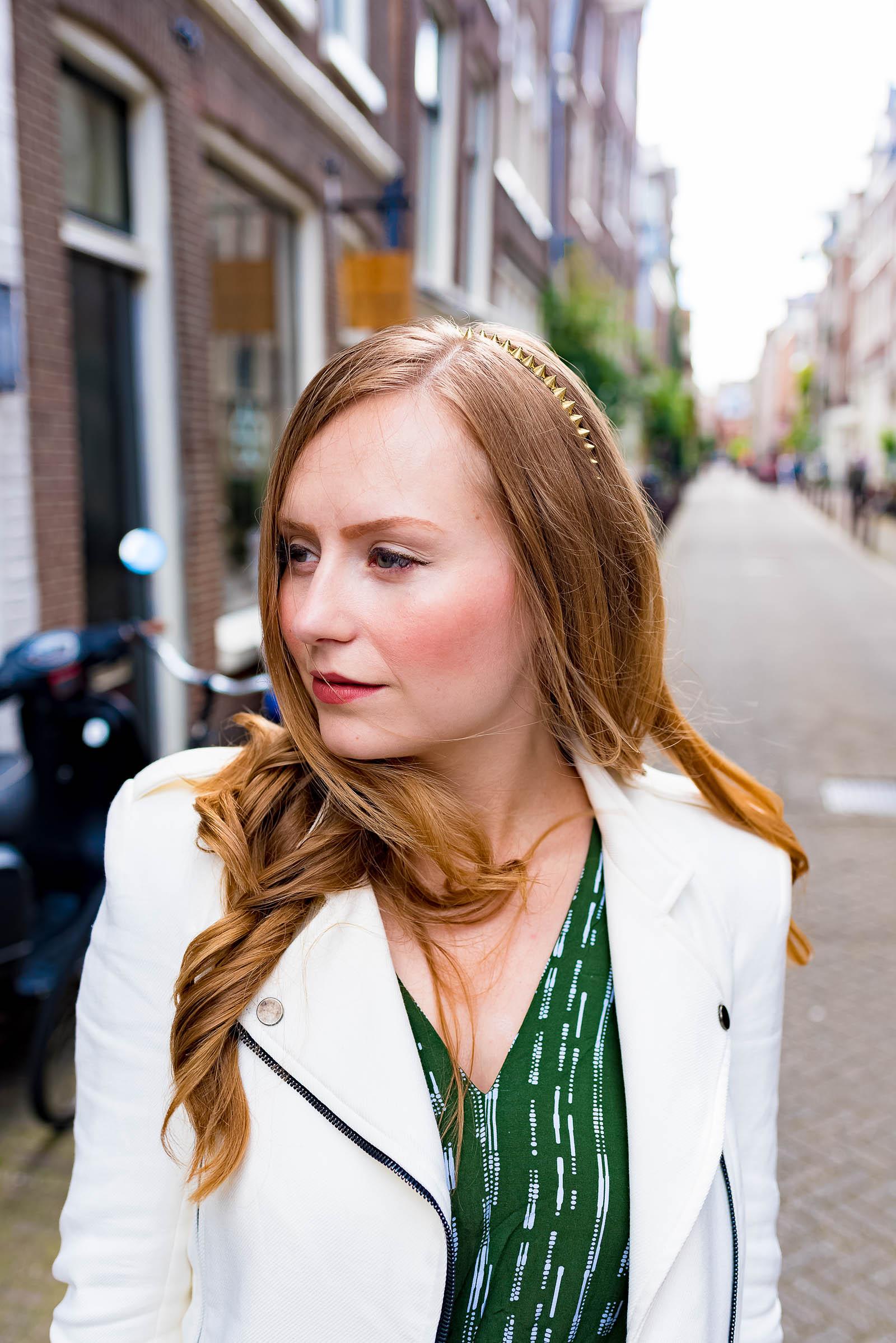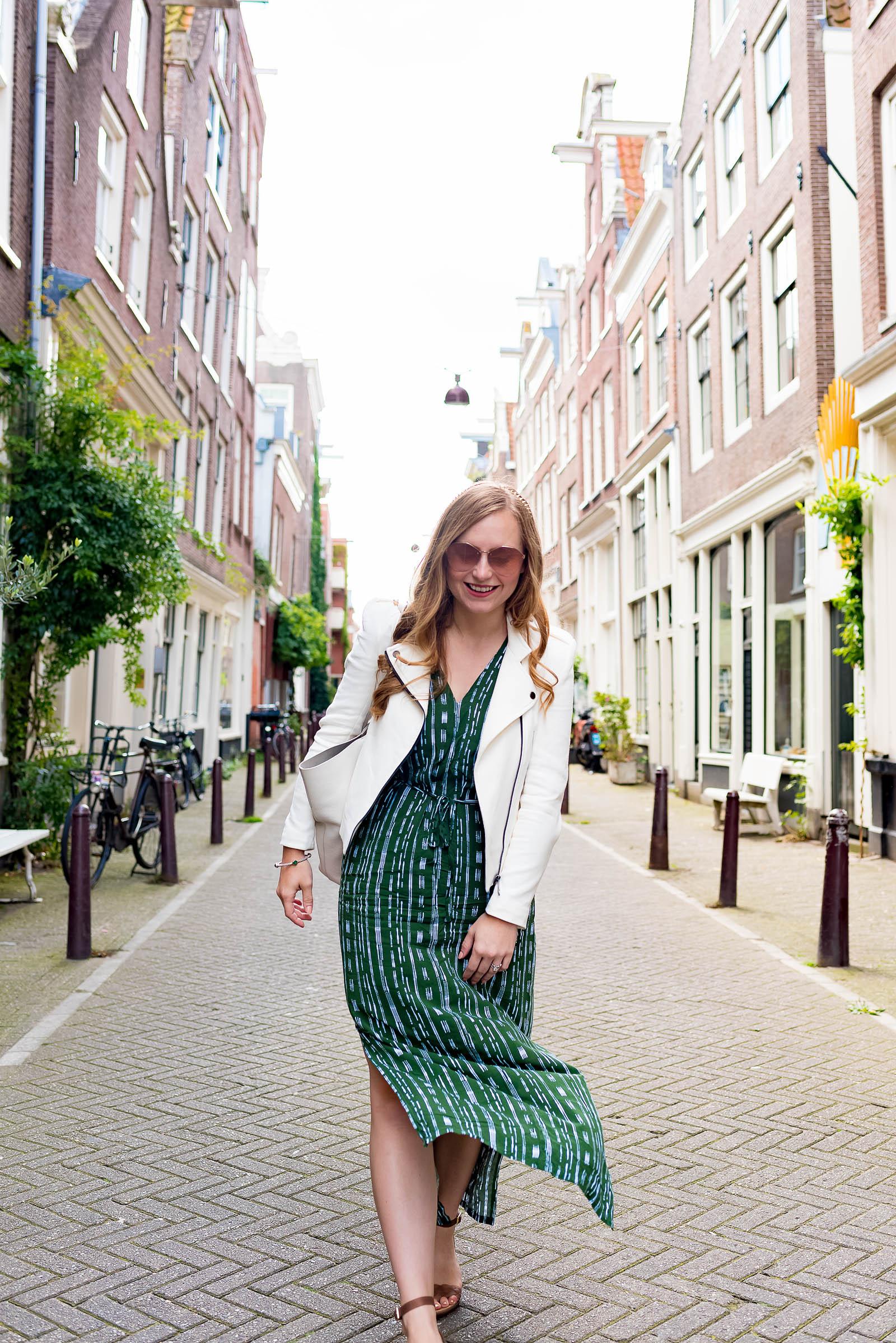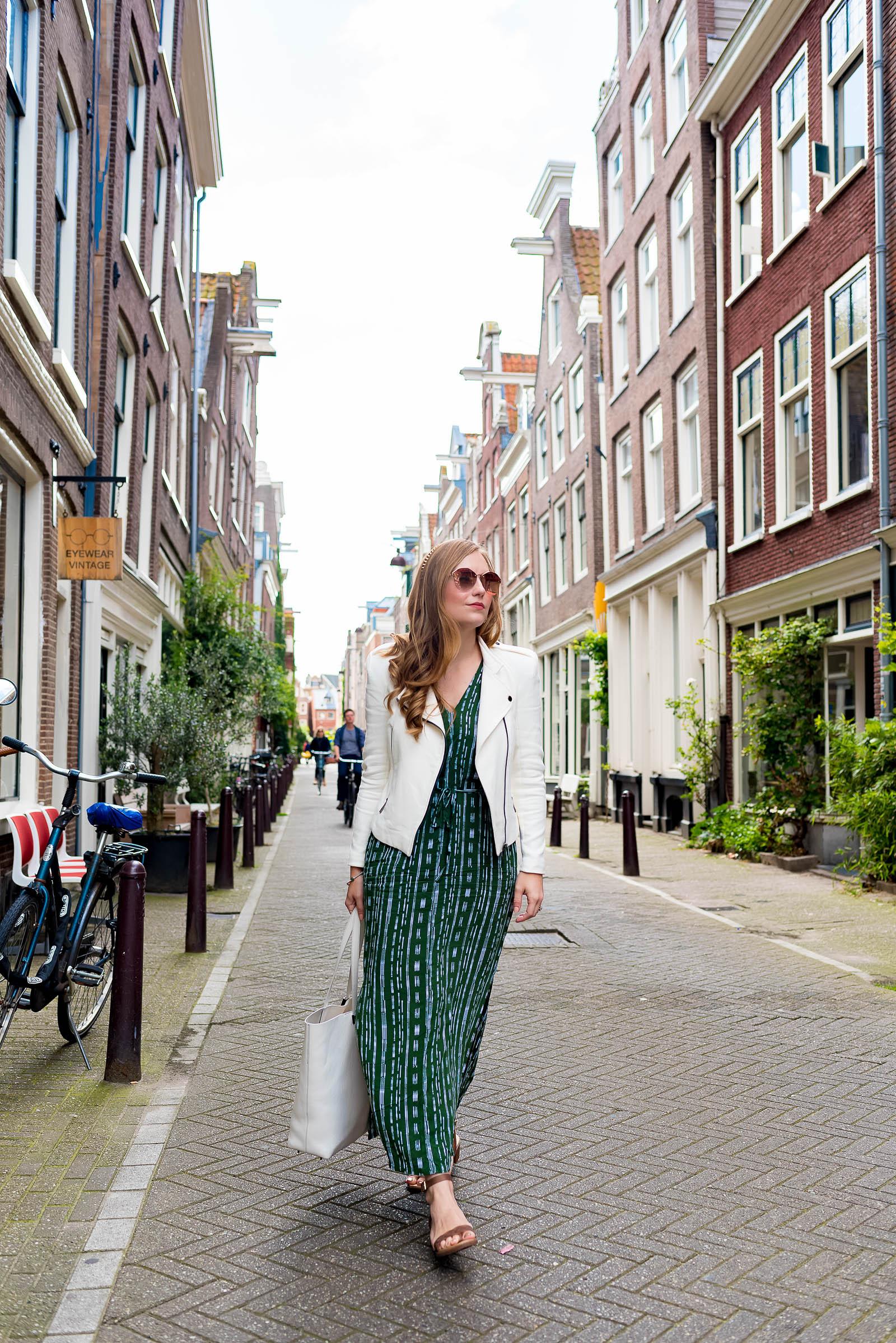 SHOP THE LOOK:
Dress – Anthropologie (ON SALE!) || Jacket – Zara (similar) || Sandals – Crocs || Bag – c/o Everlane || Gold Spike Headband – Amazon || Sunglasses – Prada || Bracelet – Lagos
Photos courtesy of my sister
P.s. This is photo pretty much sums up the way I felt our entire trip to Amsterdam. I love Amsterdam (I'd move there in a heartbeat!) and finally sharing this amazing city with my family pretty much translated to a goofy, giddy smile on my face 90% of the time.
Live what you love, it's the only key to happiness I've ever found!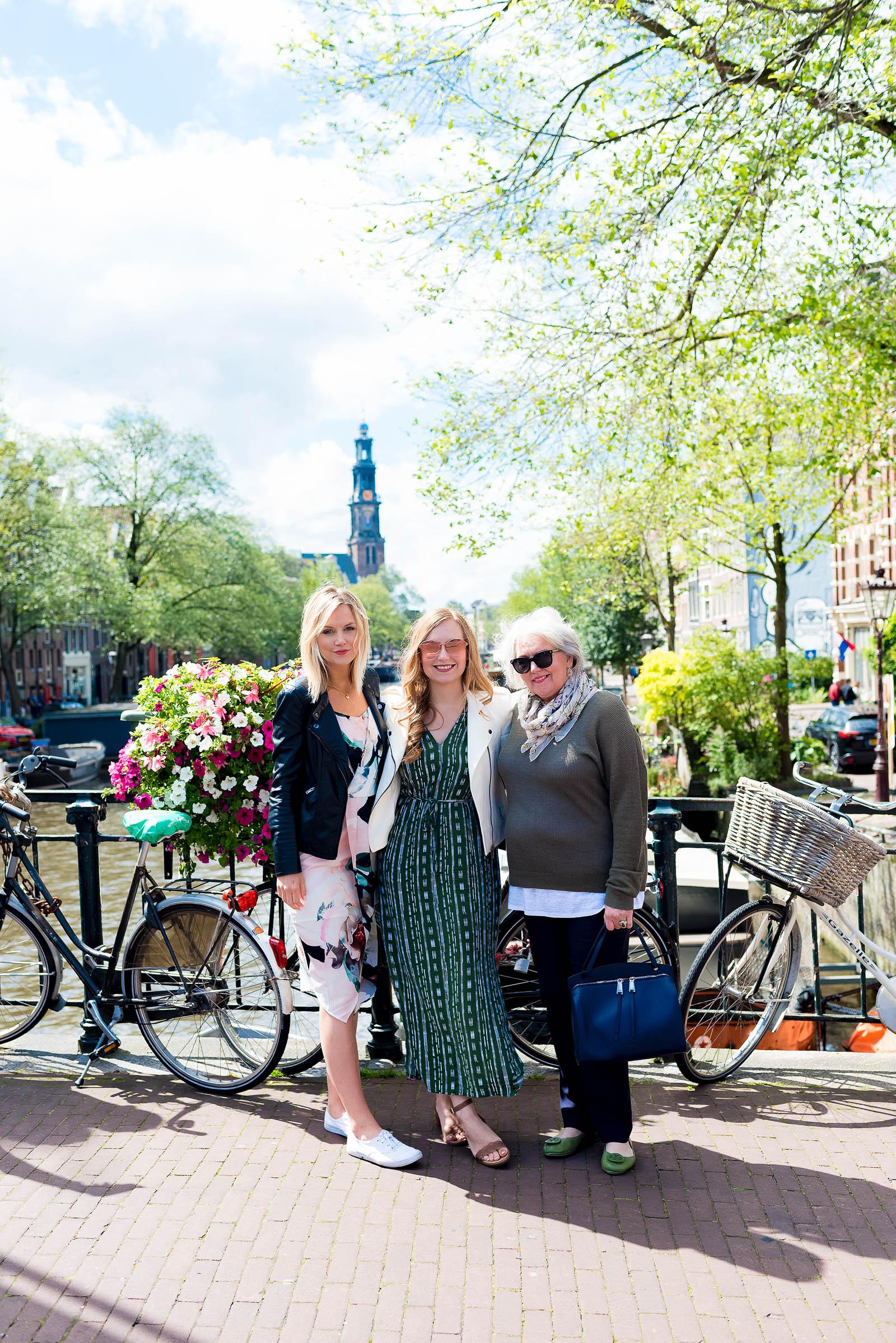 A huge thank you to my Mom and Sister for making sure my birthday brunch was so deliciously perfect!