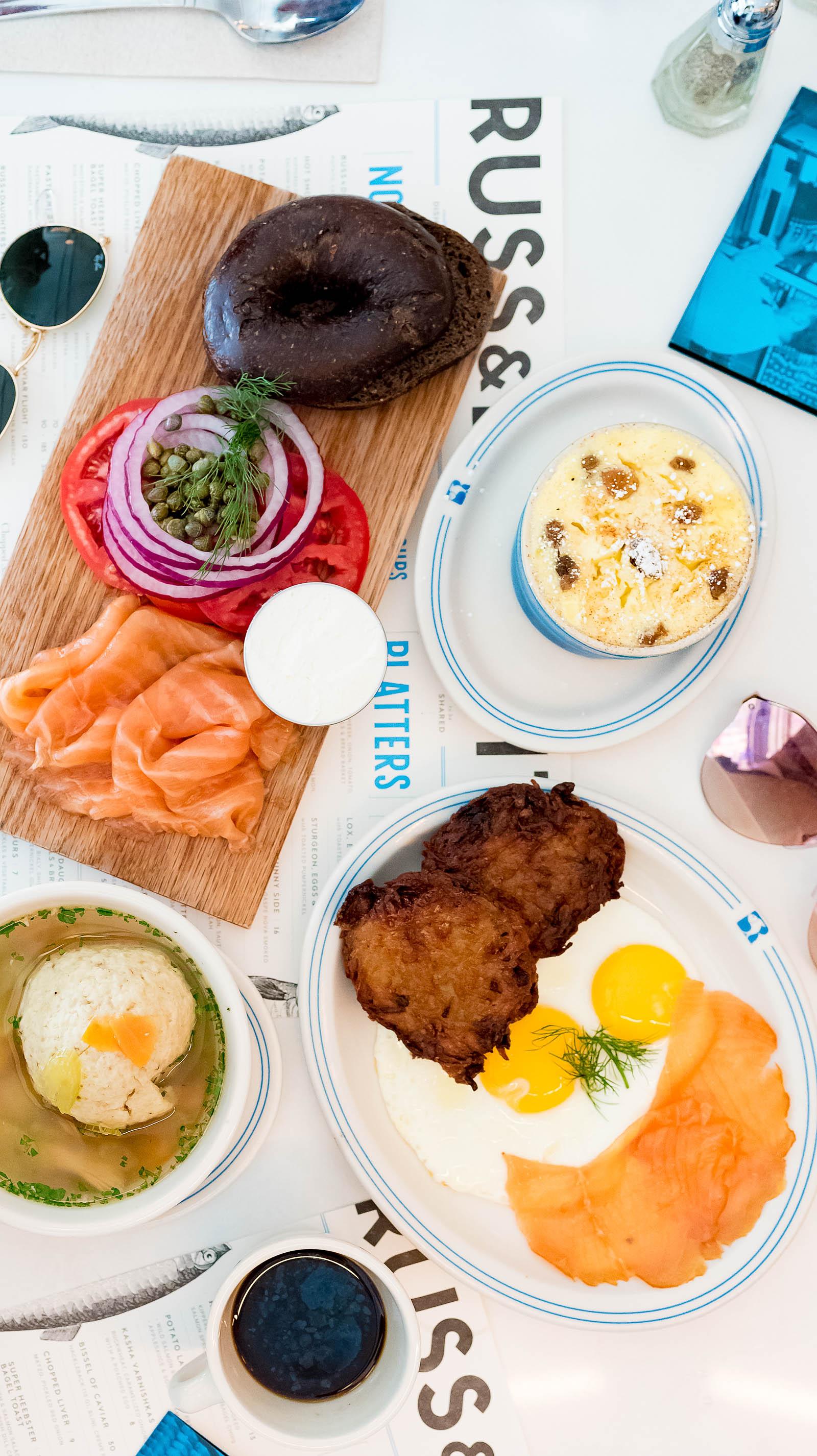 As a self-proclaimed food tourist and amateur gourmand, I seize any and all opportunities to explore the very best the culinary world has to offer.
Especially when I'm traveling.
And for my last two trips to NYC I'd been dying to head to one spot but never actually made it.
One spot almost as legendary as the city it calls home.
One spot rumored to have the best bagels and lox in all of the New York City. The BEST bagels and lox in the city that INVENTED bagels and lox…
I'm of course talking about Russ & Daughters Cafe.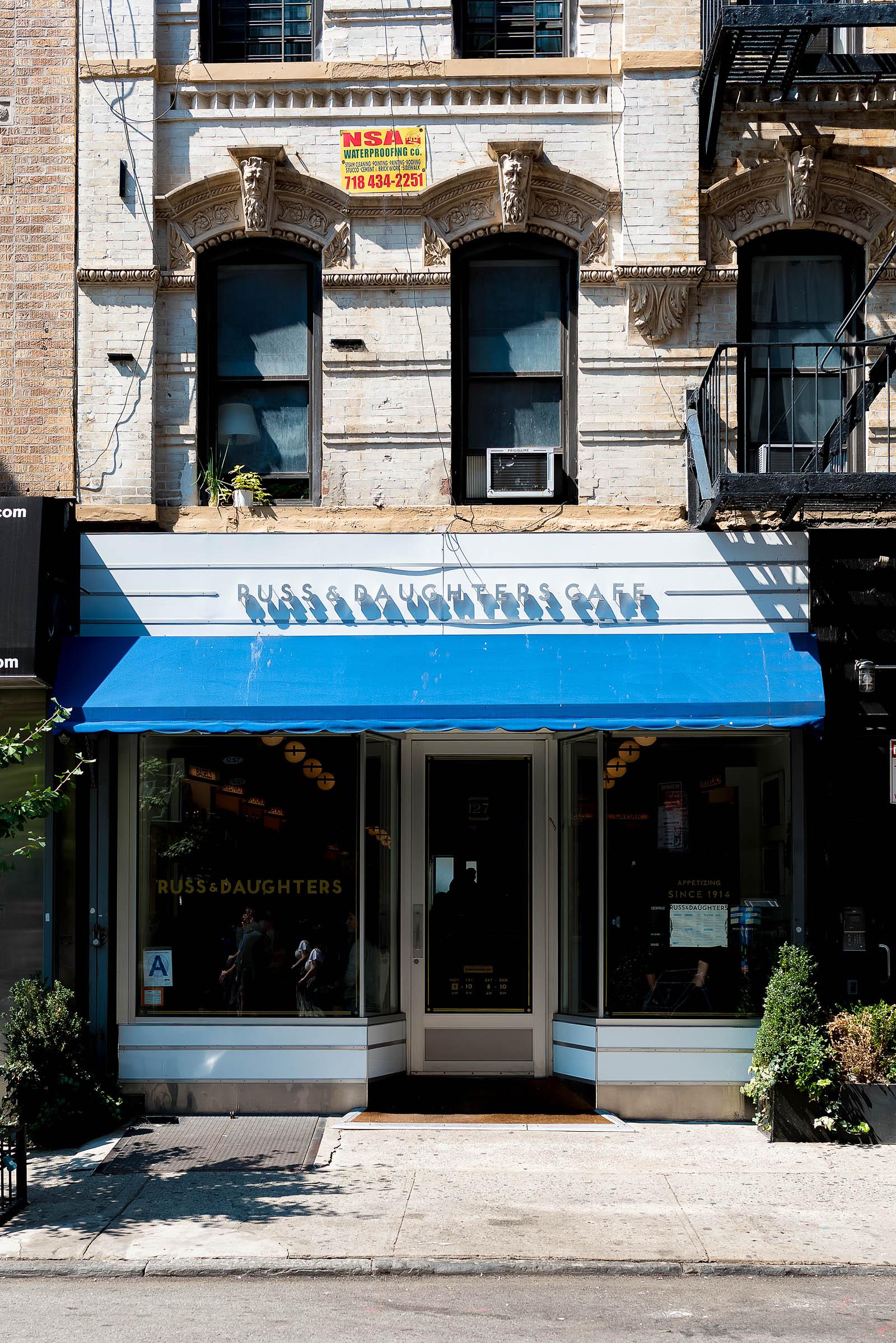 Russ & Daughters has been a New York institution for over 100 years. But it wasn't until the store got a complete face-lift in 2014 that this bagel & lox haven became an actual, diner-inspired sit-down restaurant.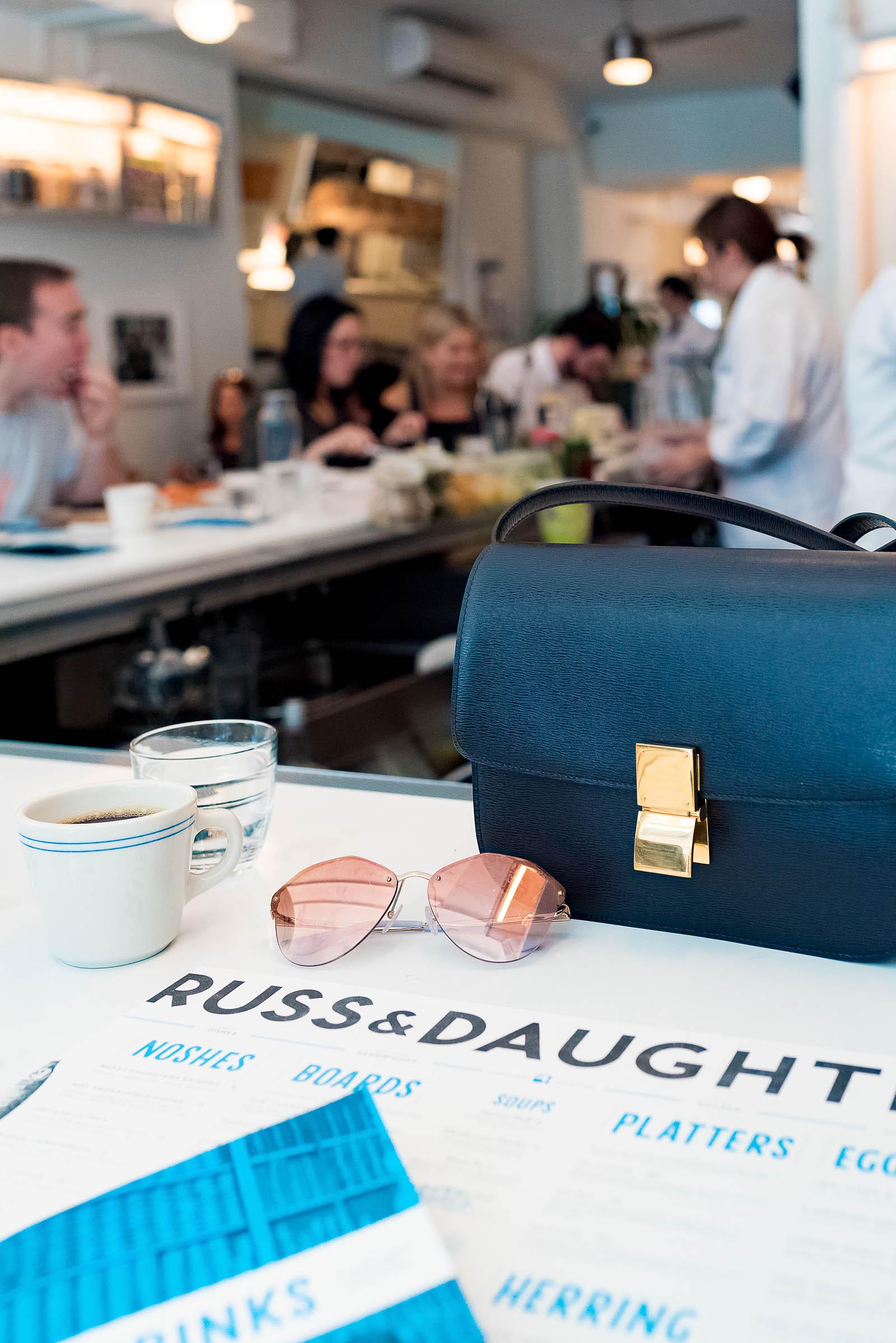 And I was lucky enough on my last trip to NYC for NYFW to finally eat here.
The first thing to know about Russ & Daughters?
The rumors are true so plan your trip to accordingly…
Wait times can be very long here. Like, painfully long. Tortuously long really, given the smells that taunt you from the open kitchen RIGHT by the waiting area. So don't come when you're ravenous! Strategize and come two hours earlier.
(Ali and I waited for almost an hour and a half on a Sunday morning for a table for two!)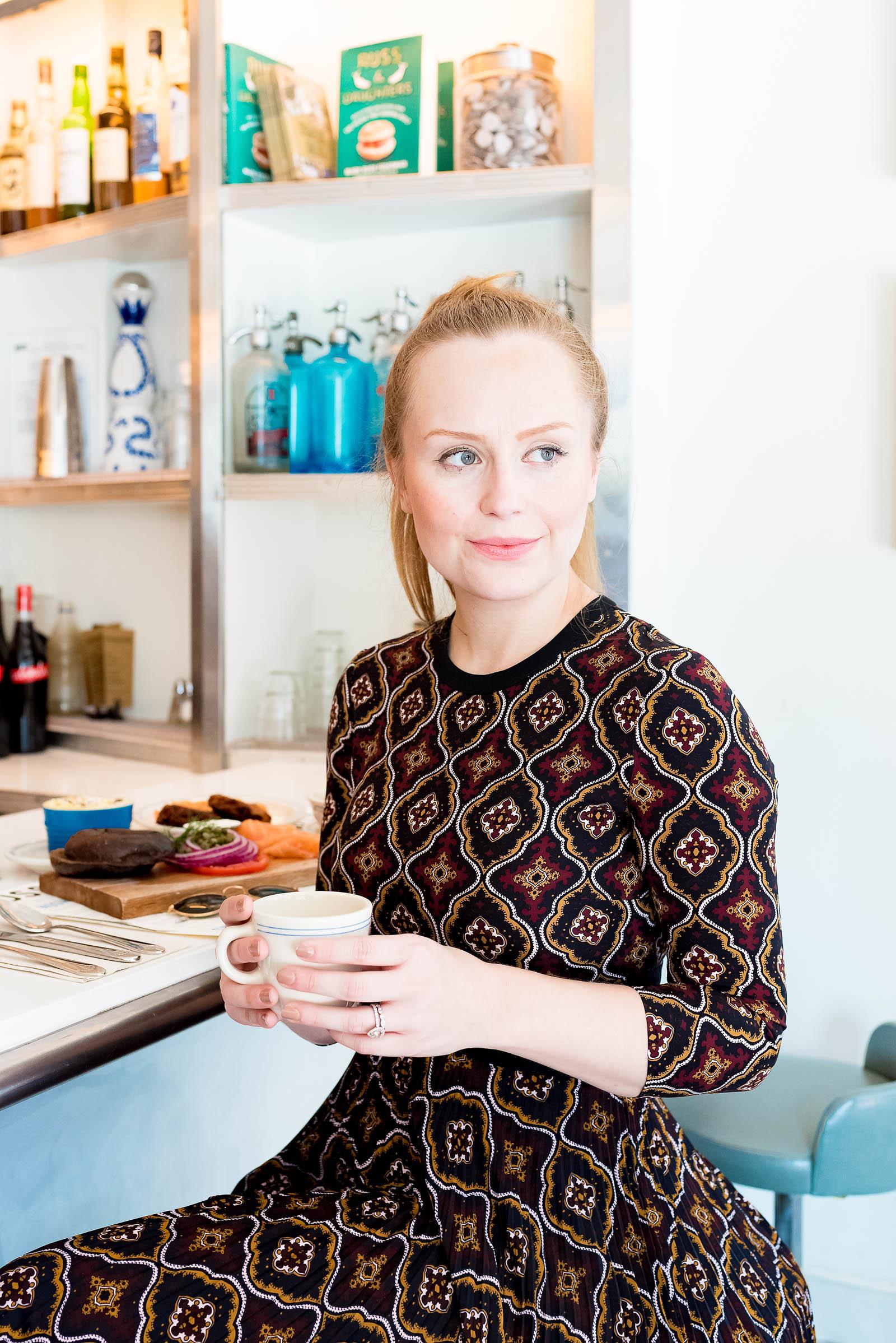 But we managed to snag the best seats at the counter…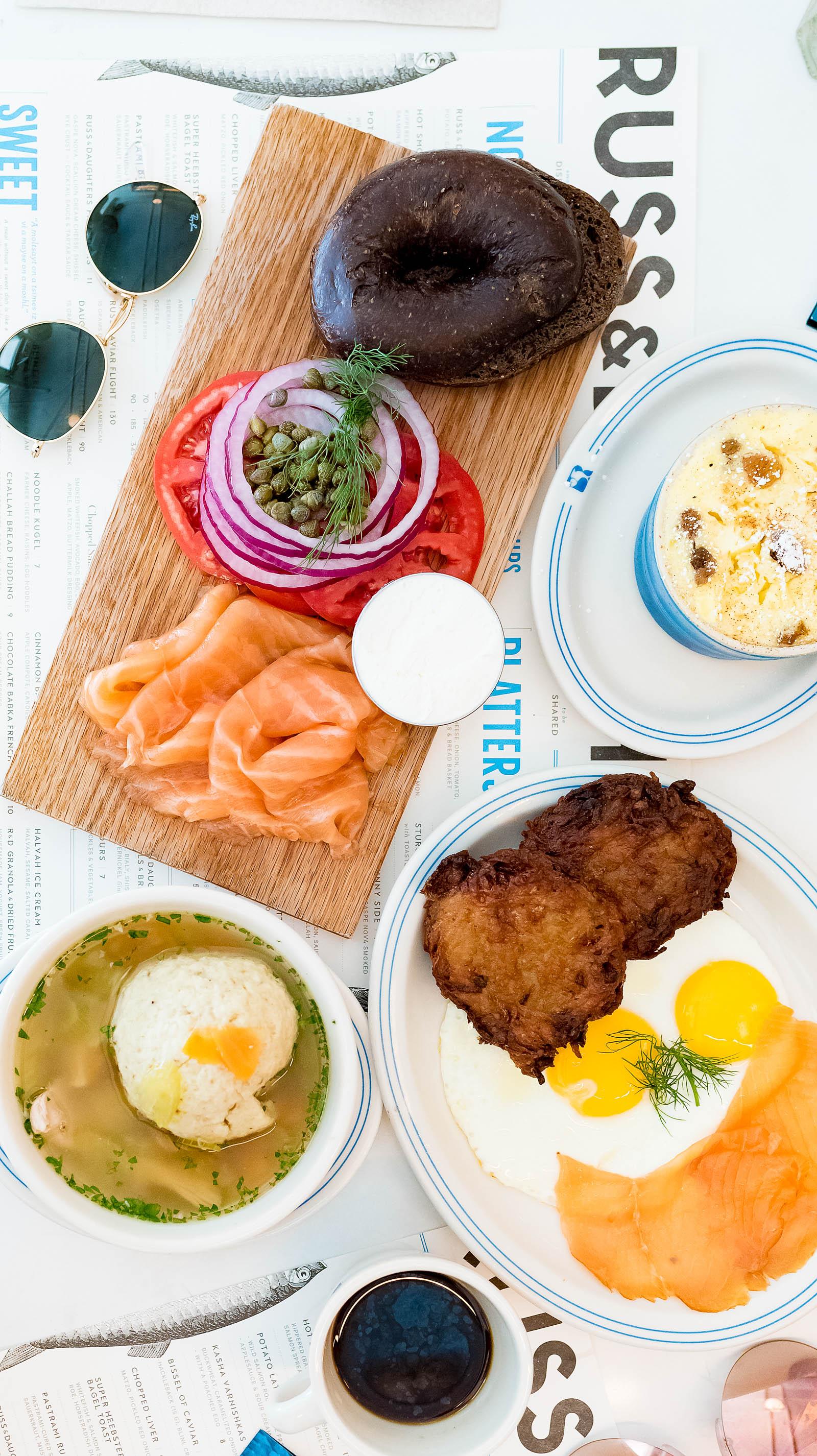 And the moment our spread arrived, we knew our long wait had been worth it!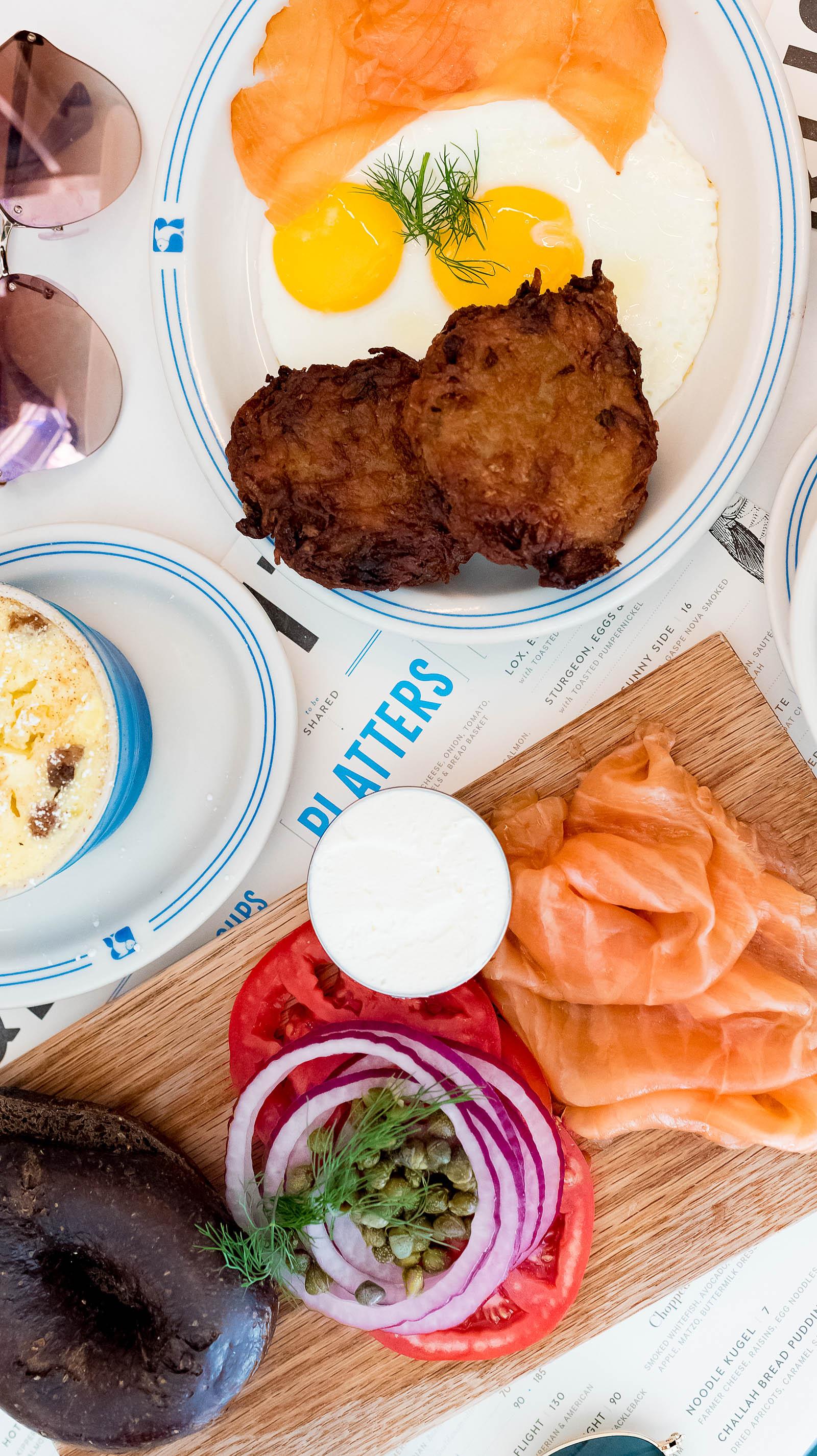 Our order was… extravagant, to say the least.
But Ali and I have long bonded over our mutual love of food and, as this was our first chance to have a real jewish meal together, we ordered A LOT.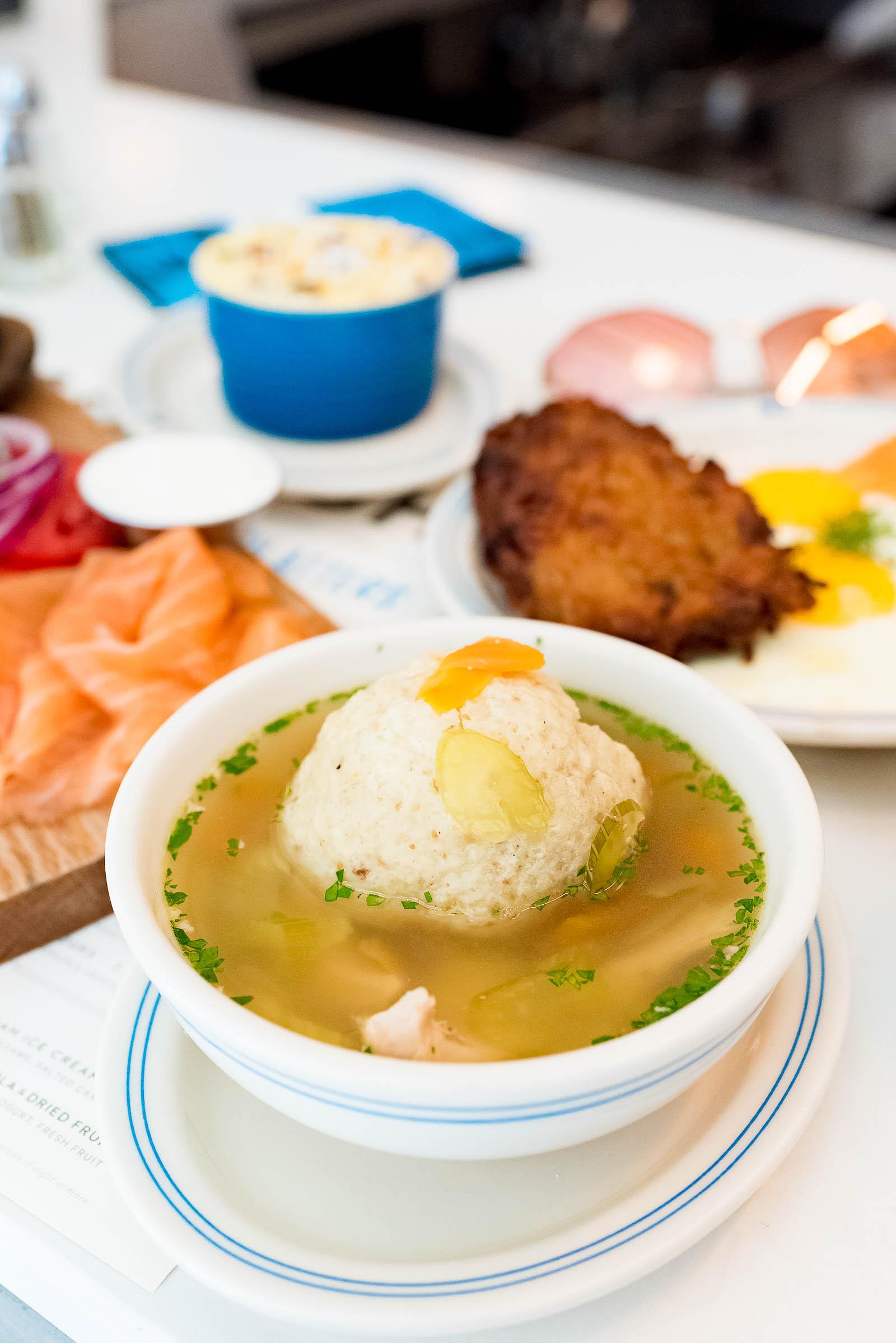 First up was my favorite dish. My absolute favorite of all the dishes we tried.
My very first bowl of Matzo Ball Soup!
First bowl!
How have I lived before this delicious, warming bowl of nostalgia?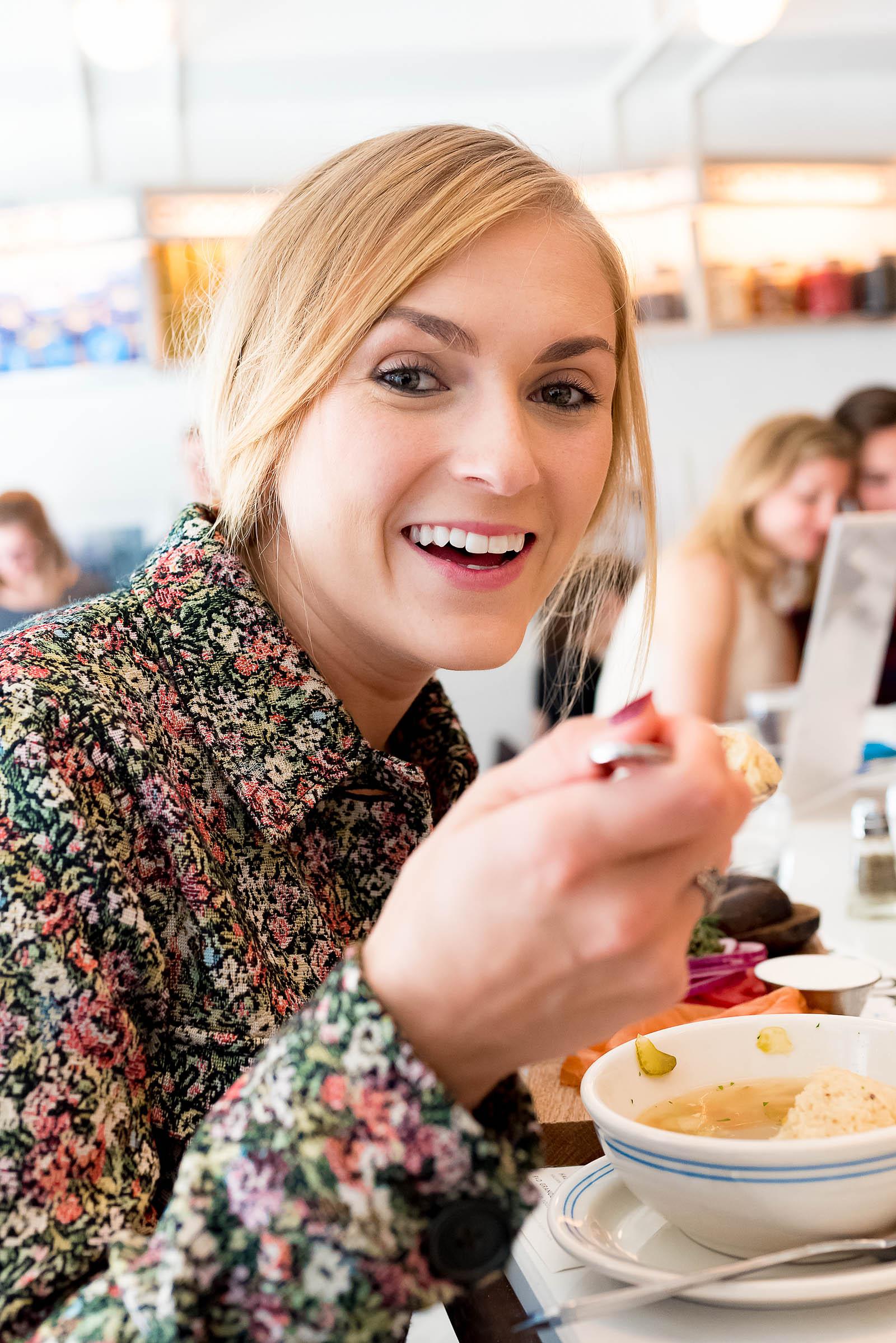 Ali officially proclaimed herself a "happy little Jewish girl" the moment after her first bite!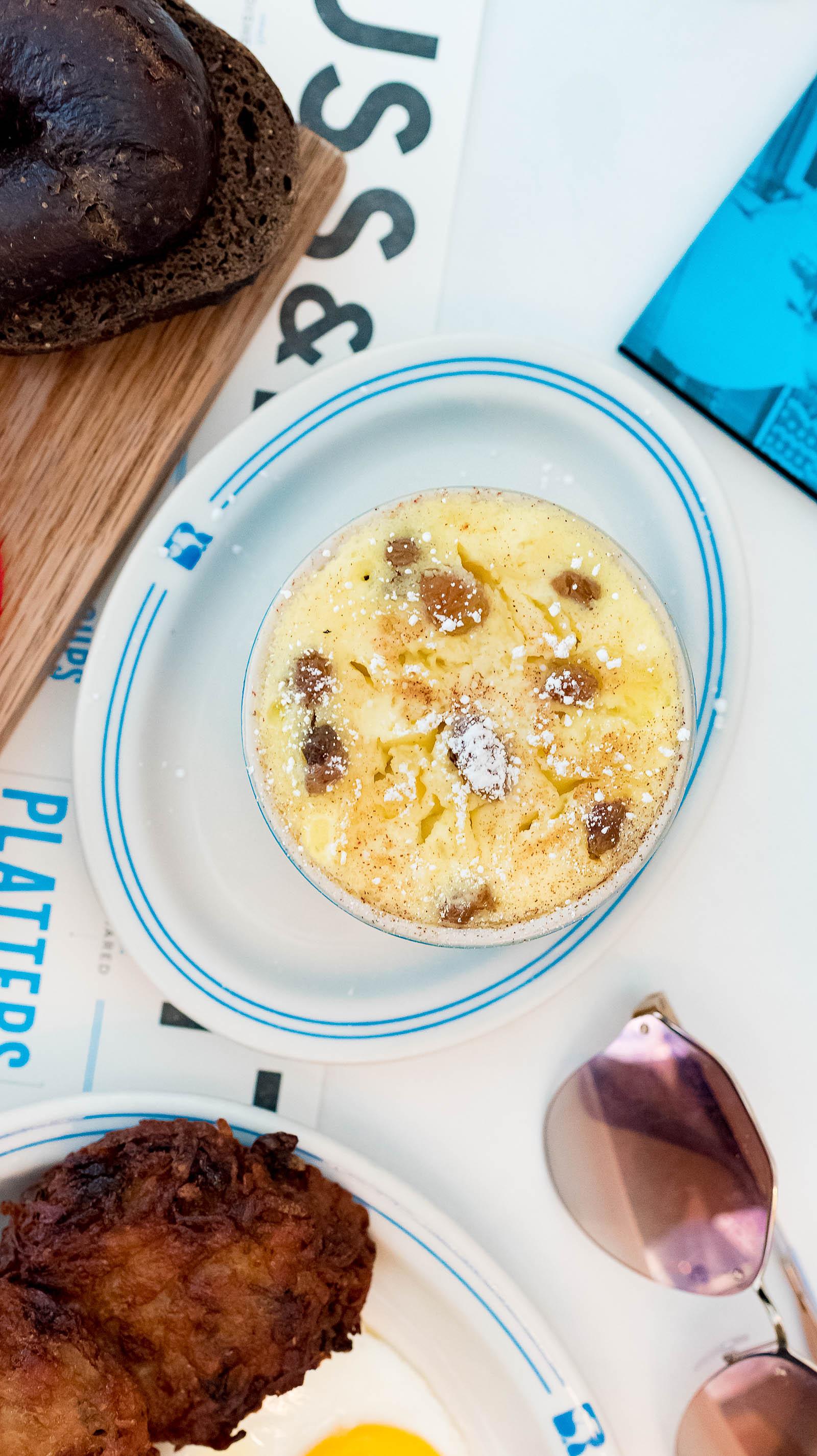 Then I tried another new-to-me Jewish classic, the Kugel.
I remember turning to Ali and asking naively "what's kugel?". She looked at me in instant excitement, telling me about her grandmother's variations that she grew up eating (her Babi made sweet and savory kugels).
Essential kugels are a mixture of egg noodles, farmer cheese, and raisins.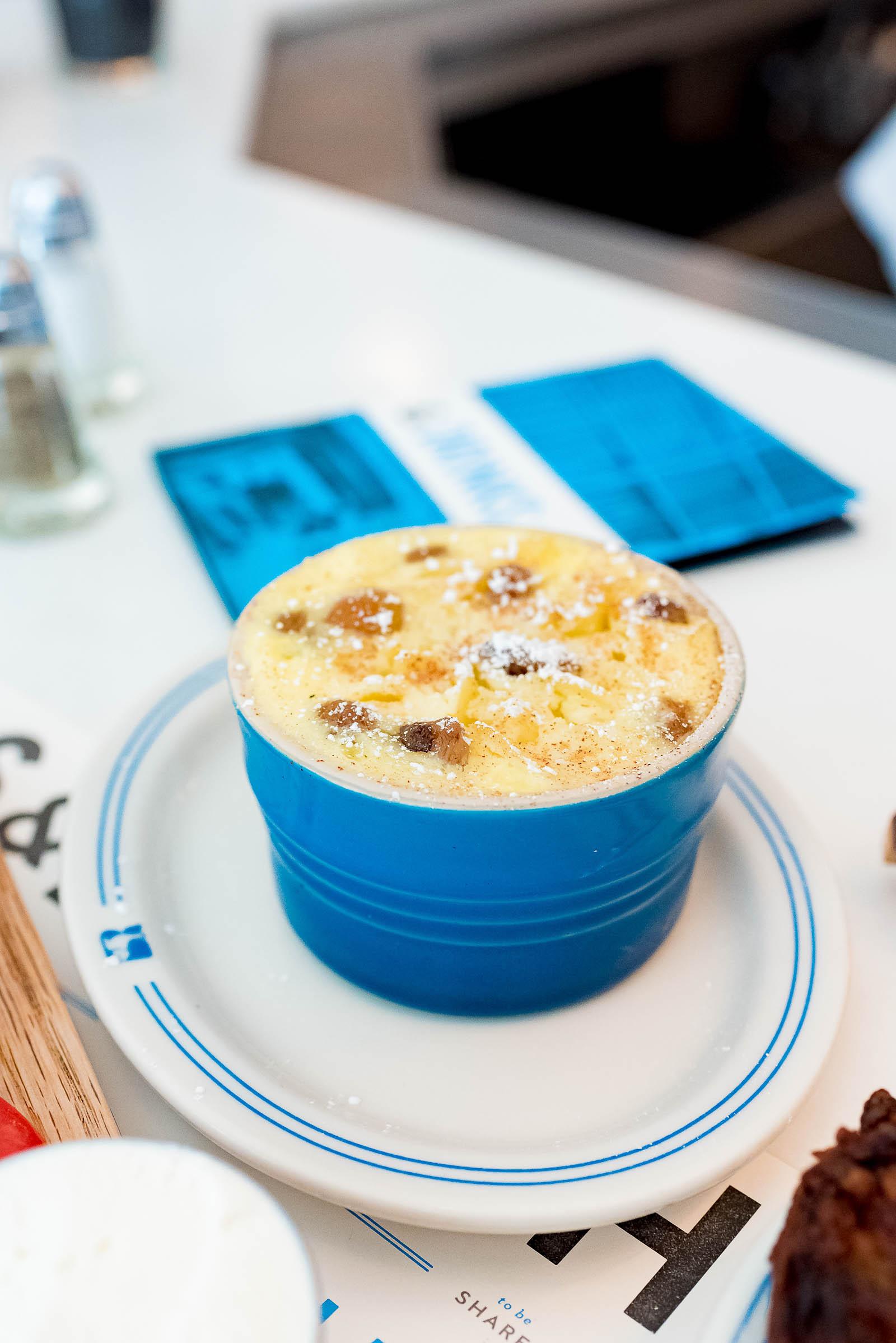 Considering that this was my first ever "sweet pasta dish", I was nervous to try this. There was something about the idea of sugary noodles that made me more than a little nervous, really.
But let me tell you… Russ & Daughter's kugel did NOT disappoint.
Now I want ALL the kugels I can find.
Despite being "sweet pasta", the kugel itself was only slightly sweet in taste, beautifully creamy, and made for the perfect complement to our savory meal.
For my main meal, I knew I HAD to get something with lox. And while the bagel and lox was naturally very tempting, being the potato pancake-loving girl I am, I couldn't stop myself from ordering the Lower Sunny Side.
This breakfast comes with sunny side up eggs, Gaspe Nova smoked salmon, and potato latkes.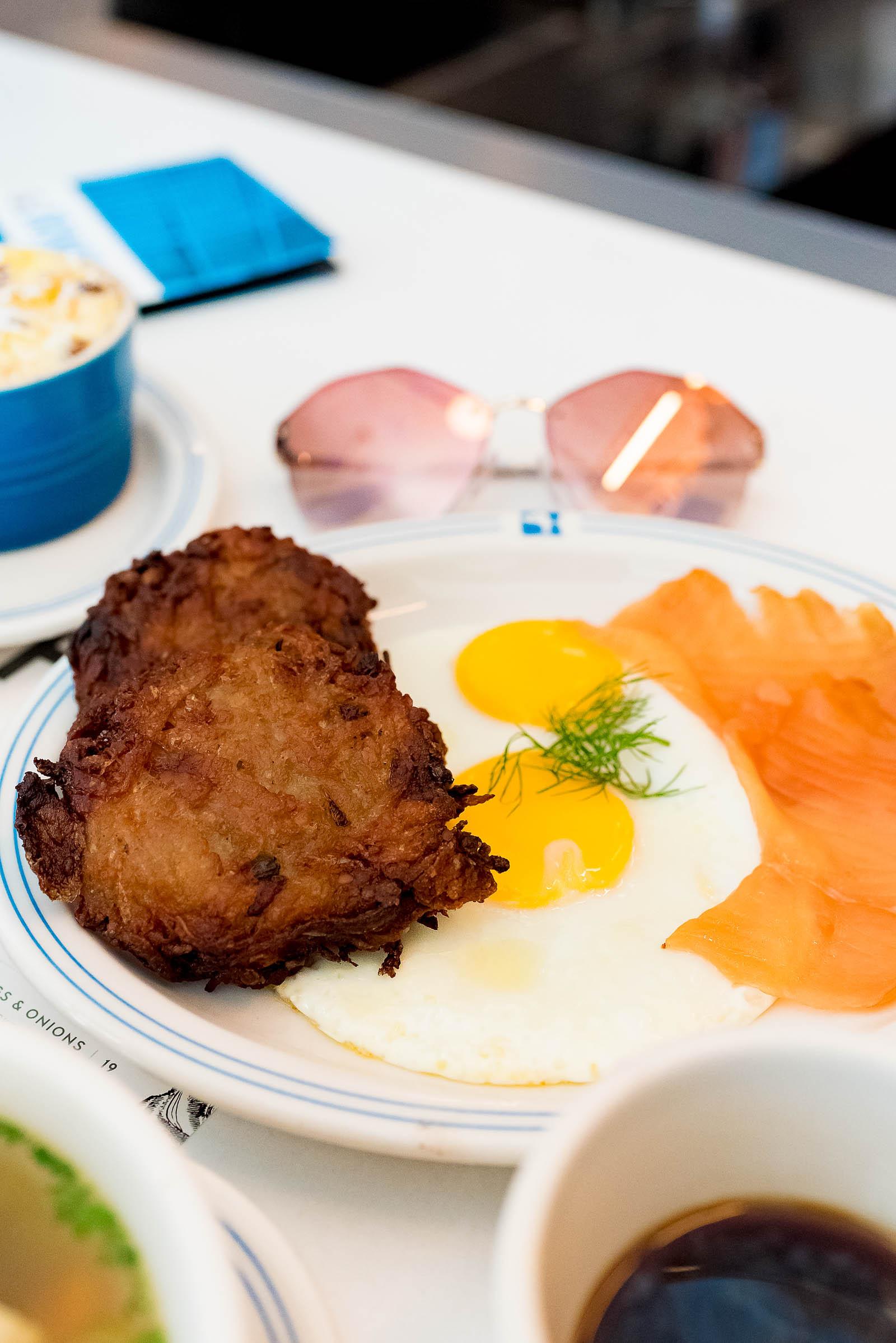 The potato latkes were much thicker than my beloved great-grandmother's recipe but so crispy and delicious regardless. I loved the blend of dill and spices in the mixture too.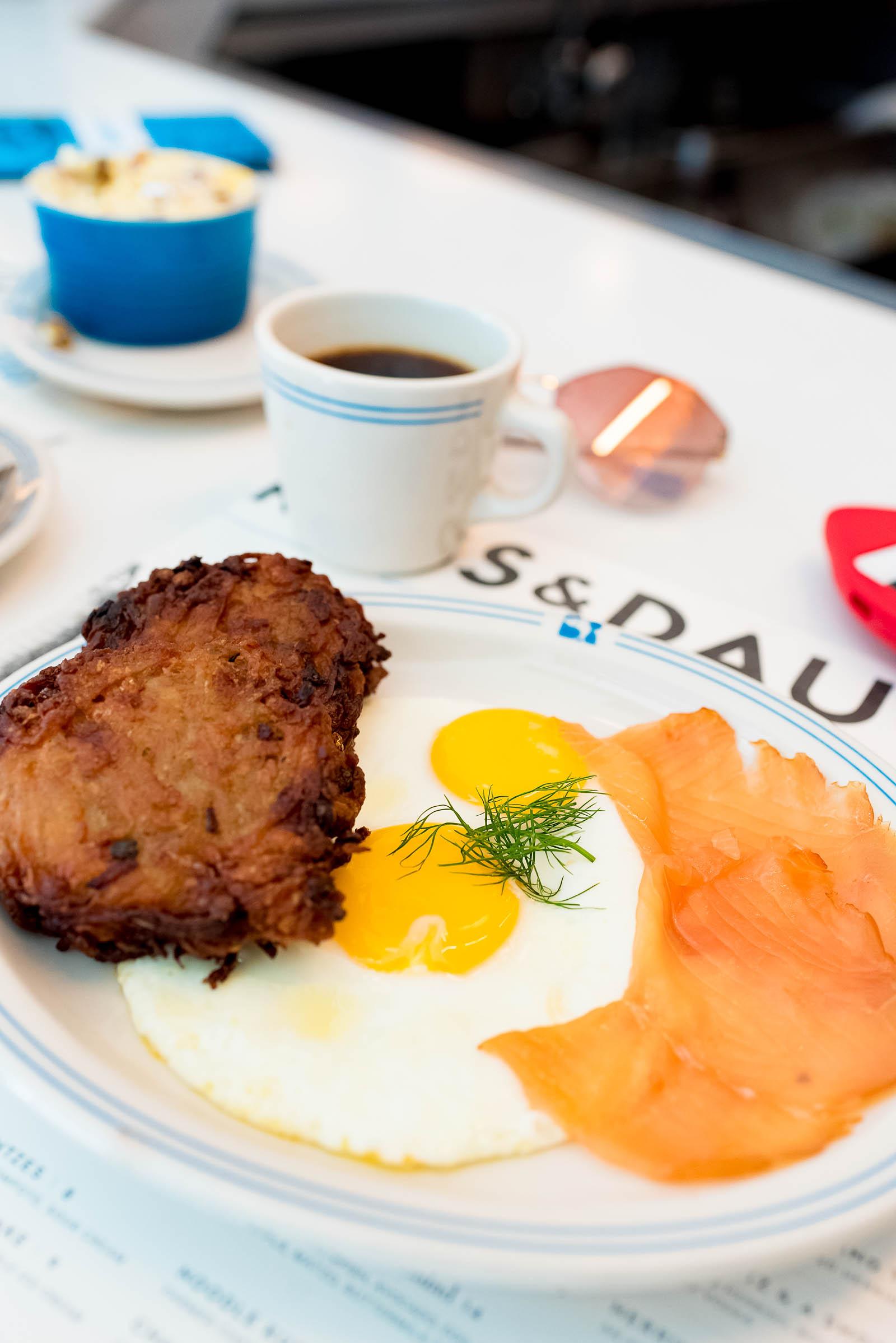 Paired with the eggs and salmon, this pretty much makes my ideal breakfast.
All the beautiful textures and flavors just work so perfectly together. It's the sort of breakfast you could really develop a love affair with.
It's crazy to think how much I'd eat this breakfast if I could get it back home…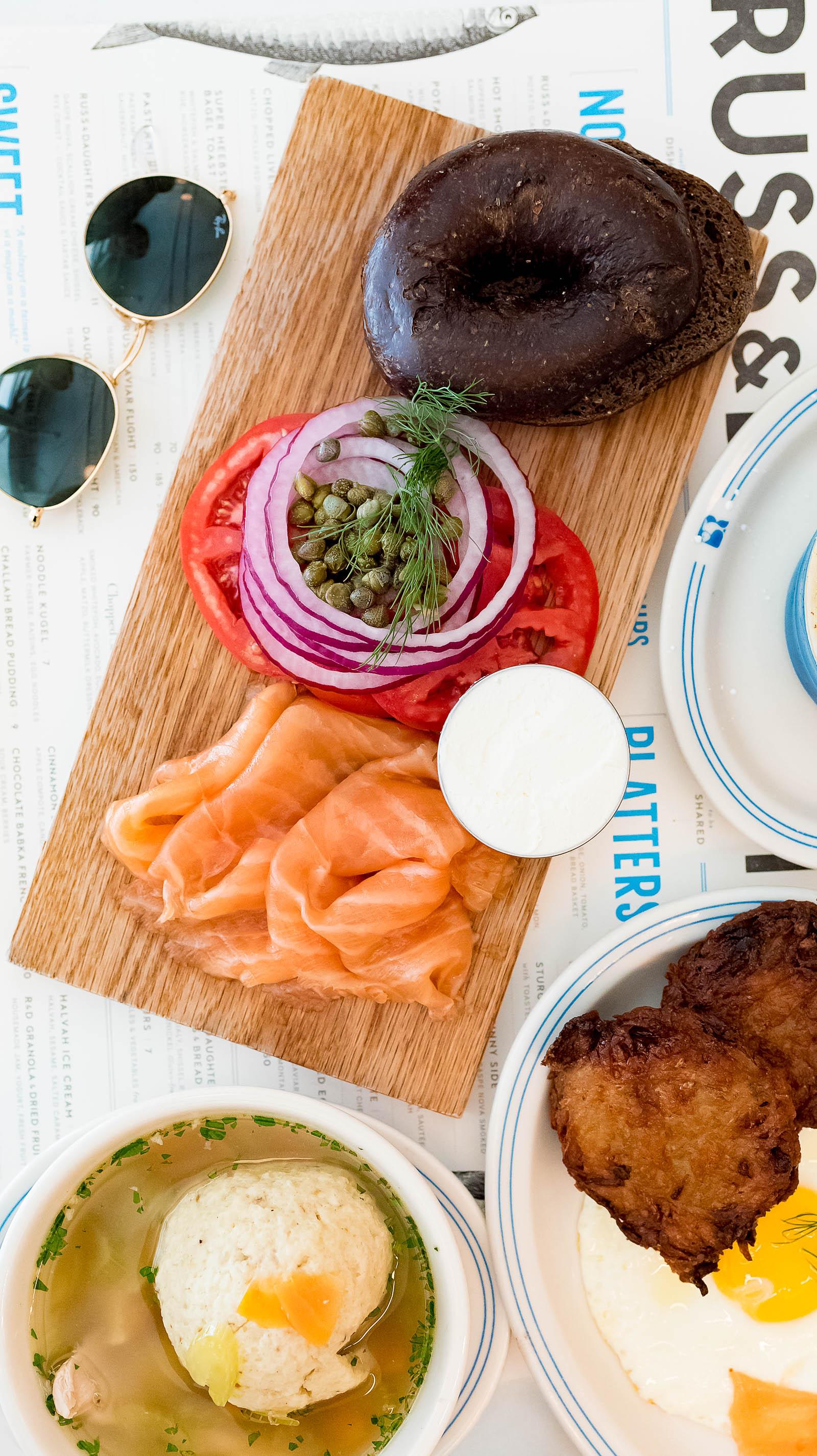 Ali of course ordered the classic Russ & Daughters order and one that is often considered one of the 10 best meals you can have in NYC…
THE CLASSIC!
The Classic is Russ & Daughter's Gaspe Nova smoked salmon board served with cream cheese, tomato, onion, and capers.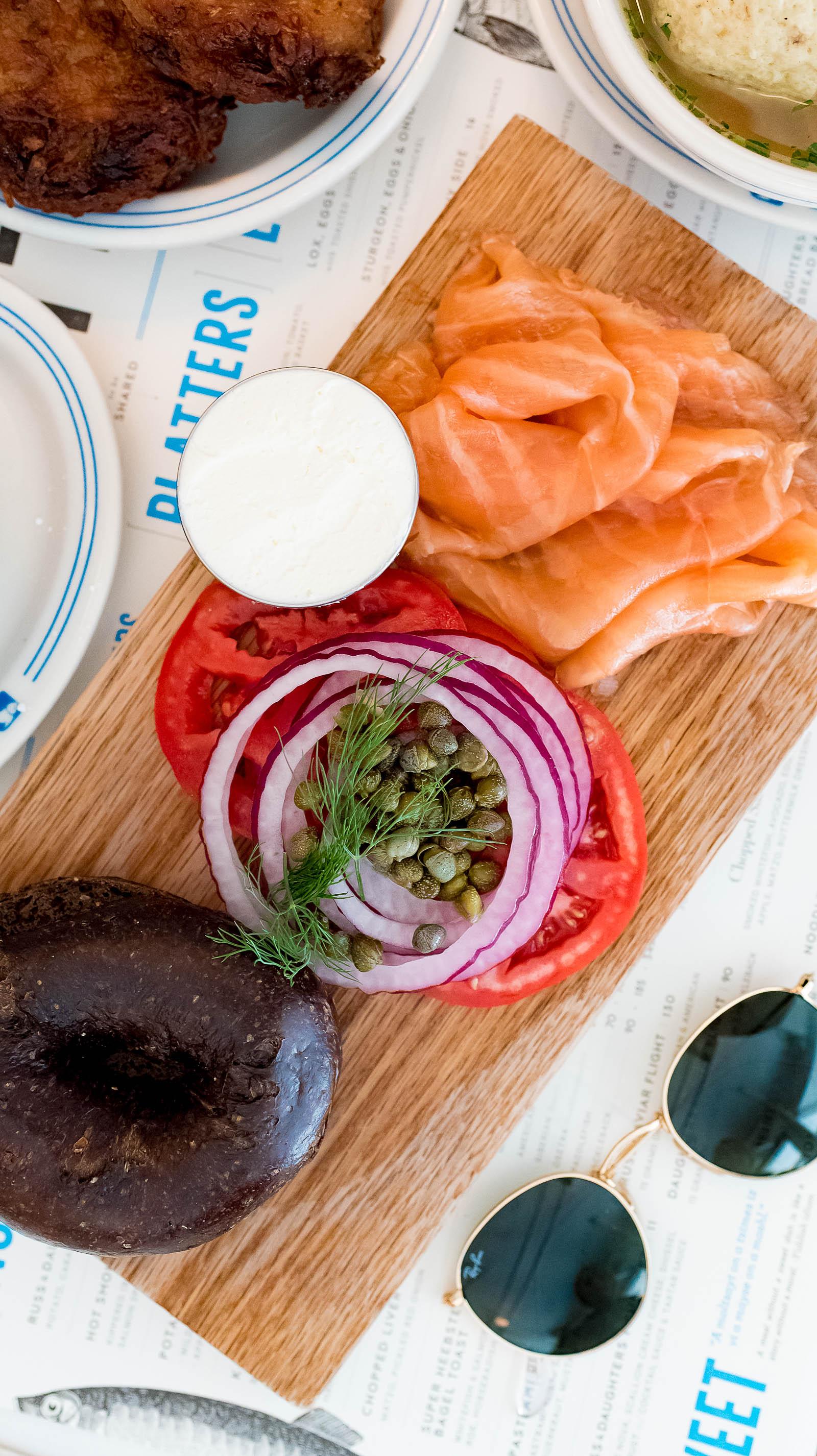 You get a choice of breads to go with your classic too — Ali went with the very best choice: a pumpernickel bagel!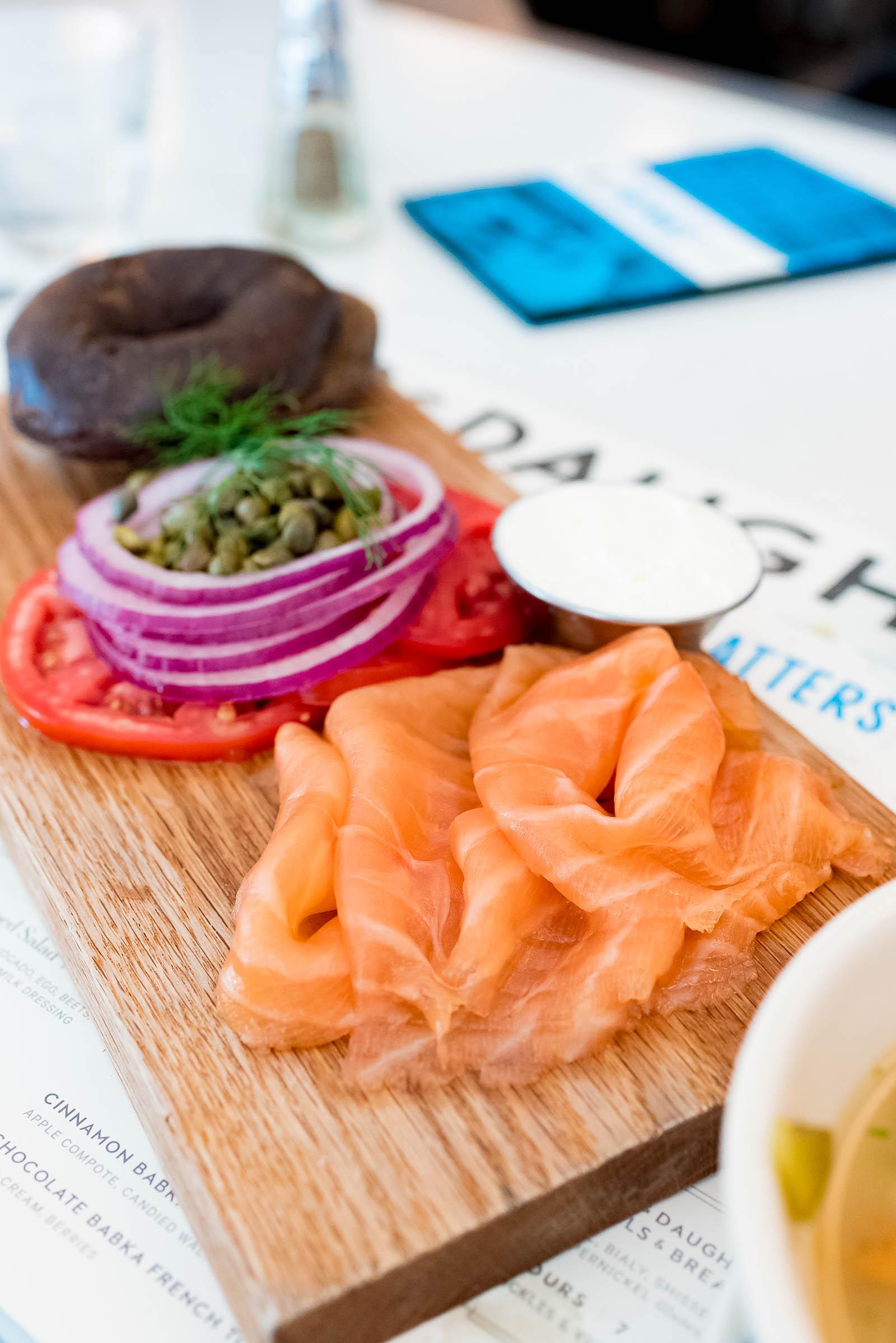 Mmm… doesn't that silky salmon just make your mouth water?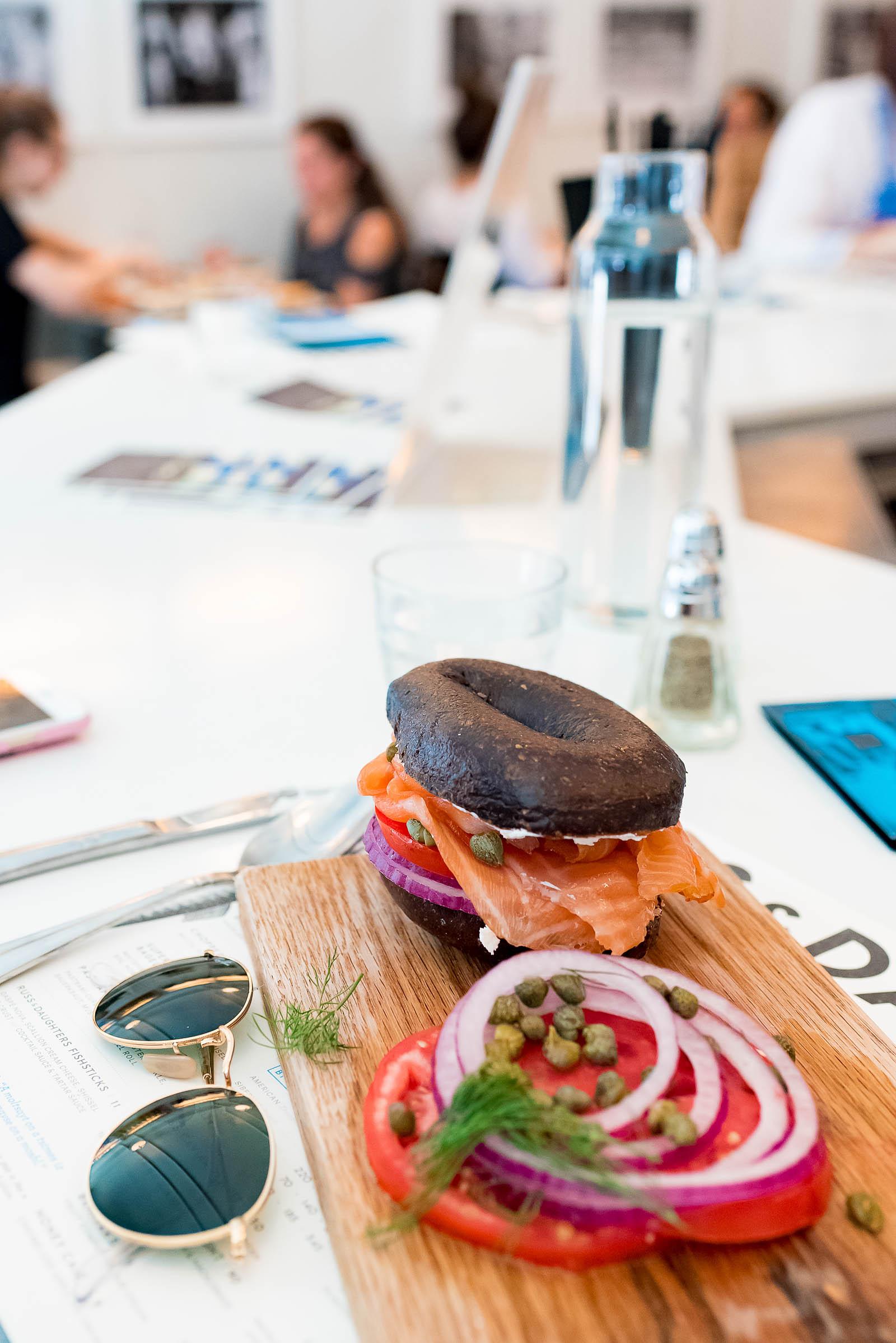 But the best part is assembling and arranging the sandwich yourself.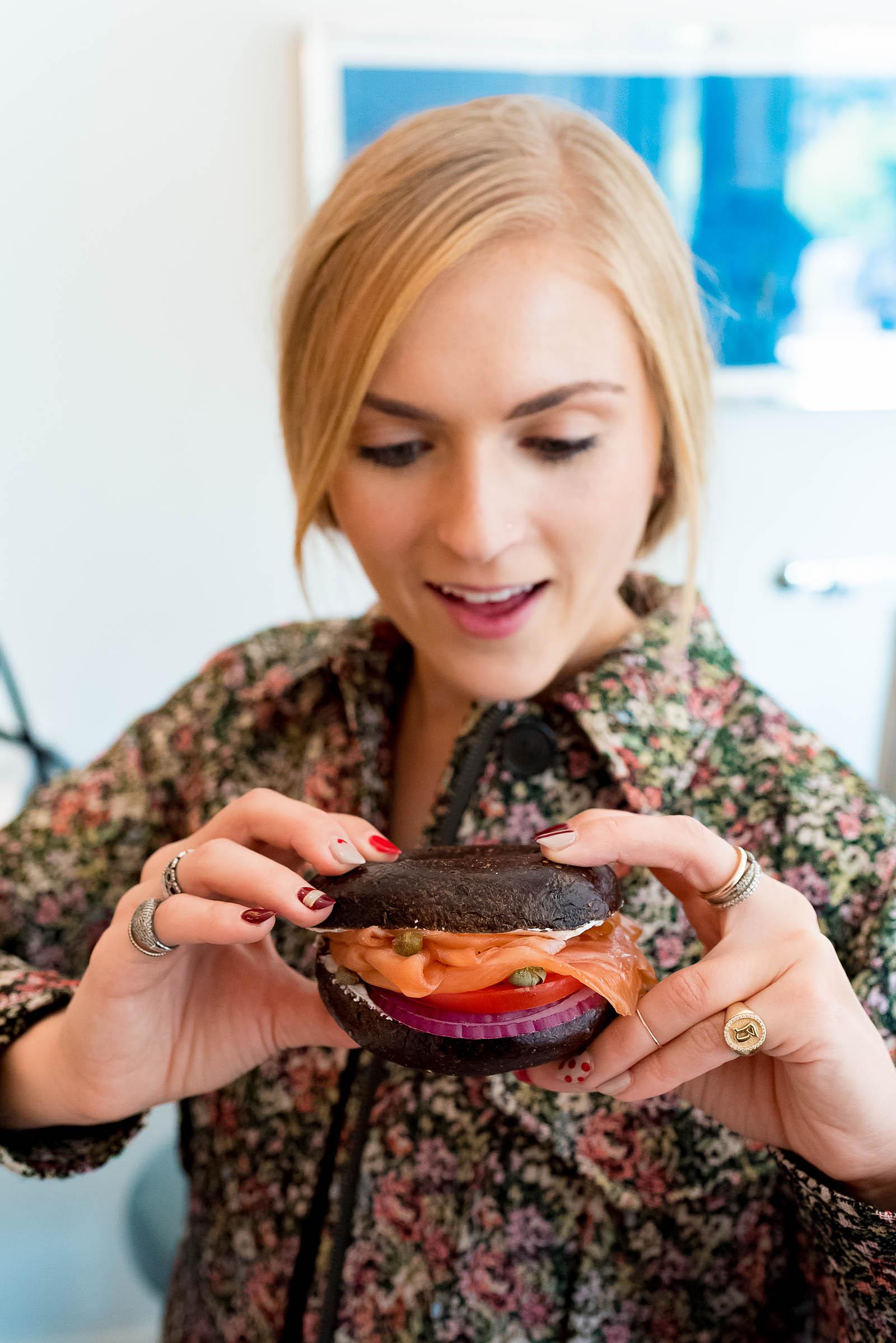 You have to get all the ingredients just right. Then it becomes a divine mixture of lox, schmear, onions, tomatoes, and bagel all seasoned with briny bits of caper.
Yes, the perfect bagel and lox sandwich is one of the most beautiful things in the culinary world. It's absolutely worth waiting hours for, planning trips around, and indulging in your "snap happy" side for.
It's easily one of the best meals you can find in NYC.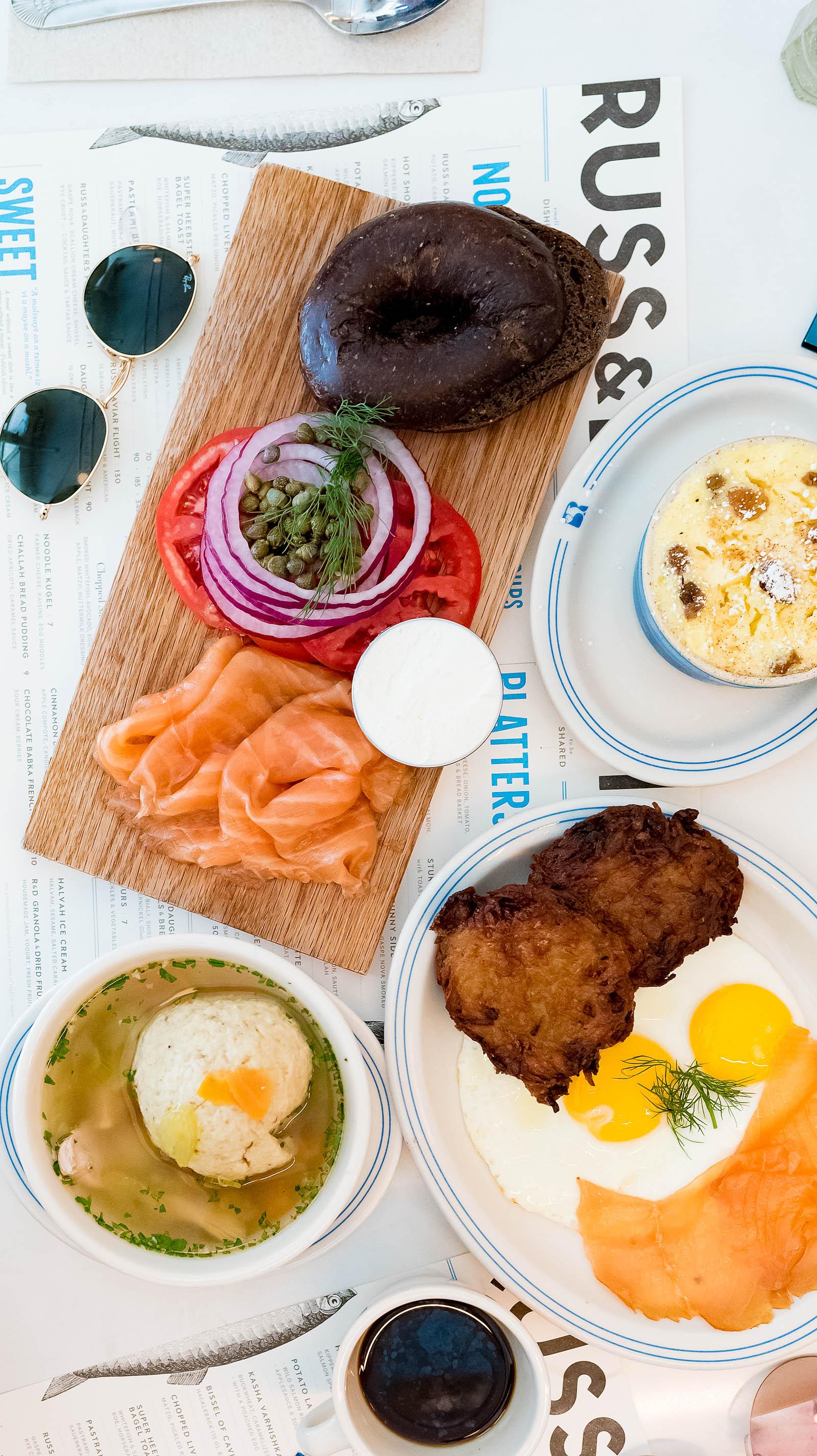 And easily one of the best meals Ali and I have ever had!
Next time I'm in NYC you have to bet I'll be back at the Russ & Daughters counter, ordering double entrées, shooting dozens of photos of them with no shame, and mercilessly devouring the spread in under half an hour flat.
Because it really was THAT good…