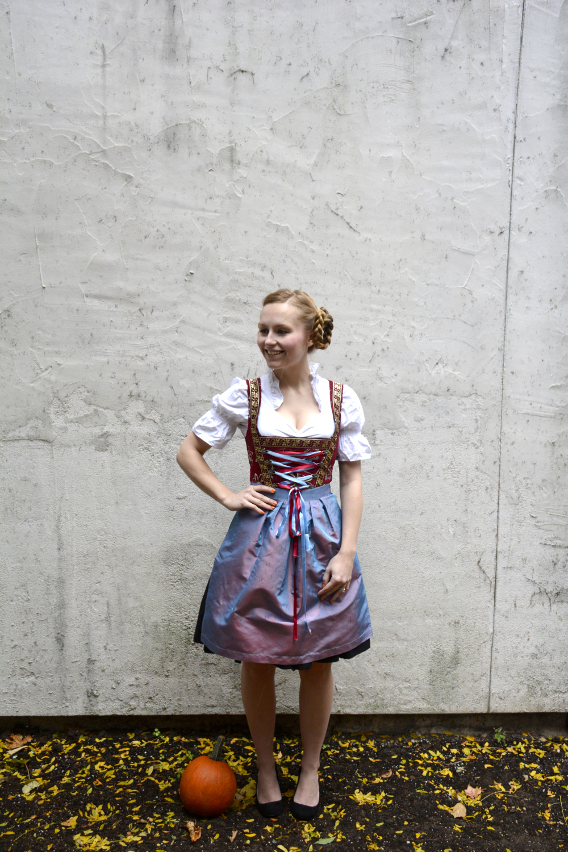 "Next to a great forest there lived a poor woodcutter with his wife and his two children. The boy's name was Hansel and the girl's name was Gretel. He had but little to eat, and once, when a great famine came to the land, he could no longer provide even their daily bread…"
— 'Hansel & Gretel' by the Brothers Grimm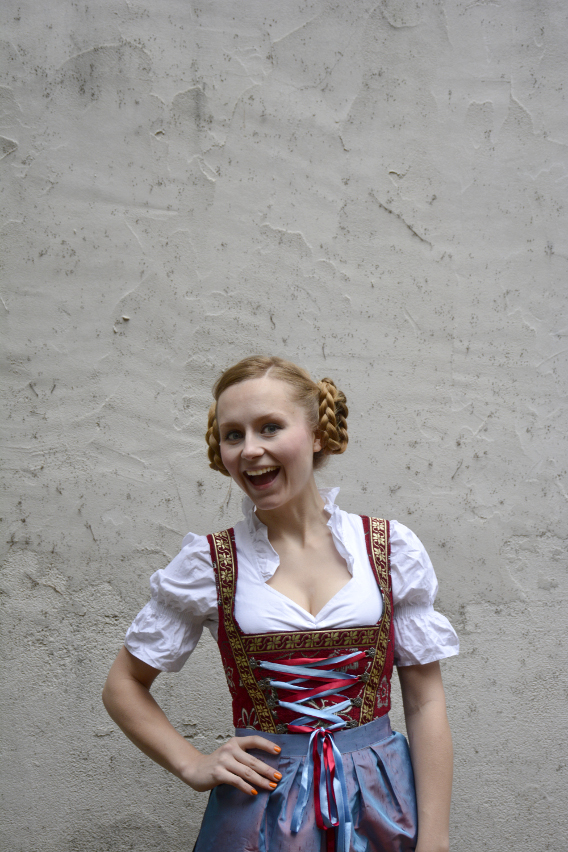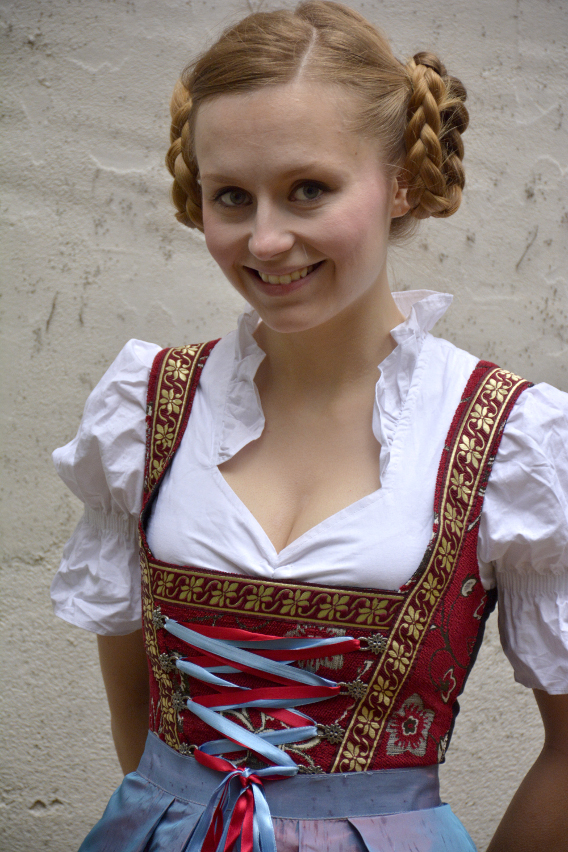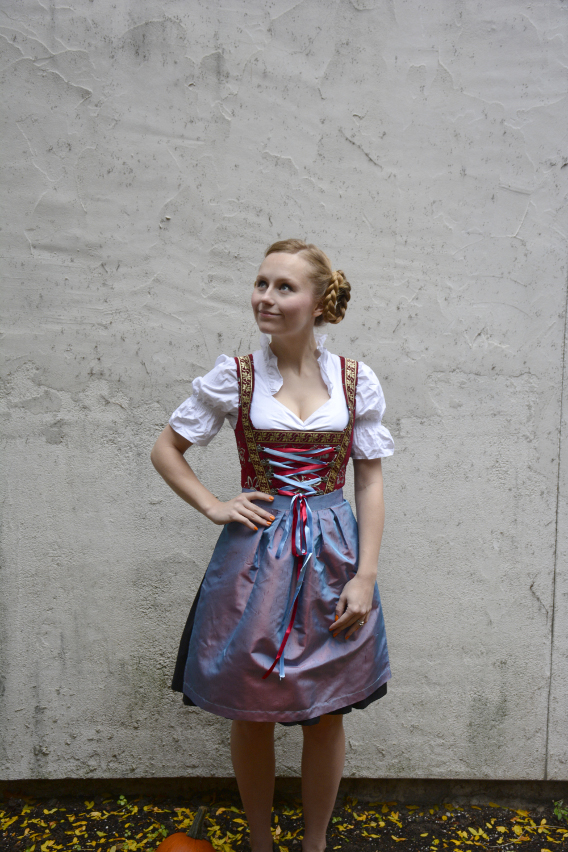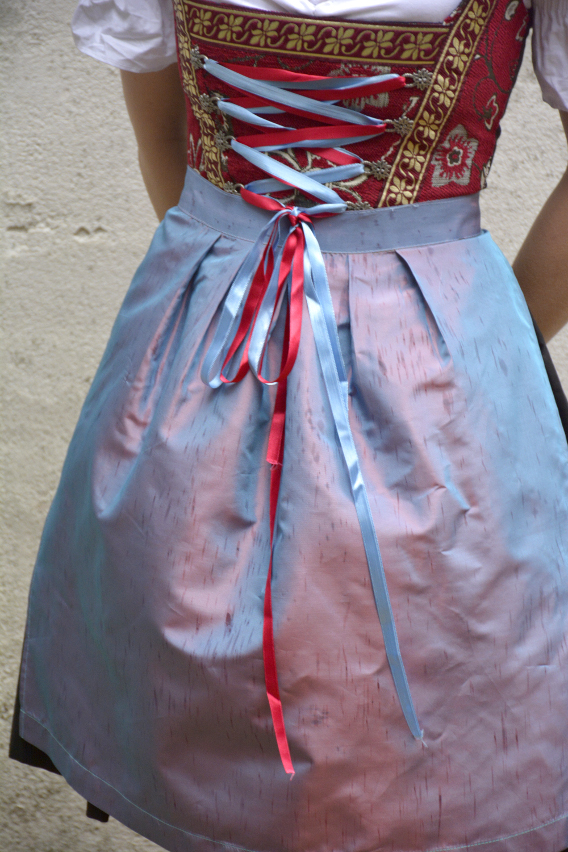 Despite the freezing rain, hail and snow Halloween ended up being quite a bit of fun for us. I drew inspiration from the traditional Grimm Brothers tale 'Hansel and Gretel' for my costume by converting this German dirndl dress. I loved the fairy-tale color of the purple apron and had a lot of fun trying different braided hairstyles to complete the transformation. Plus having this dress in my wardrobe gives me an excellent excuse to attend Oktoberfest in Munich next October, don't you think?
Happy [Belated] Halloween!