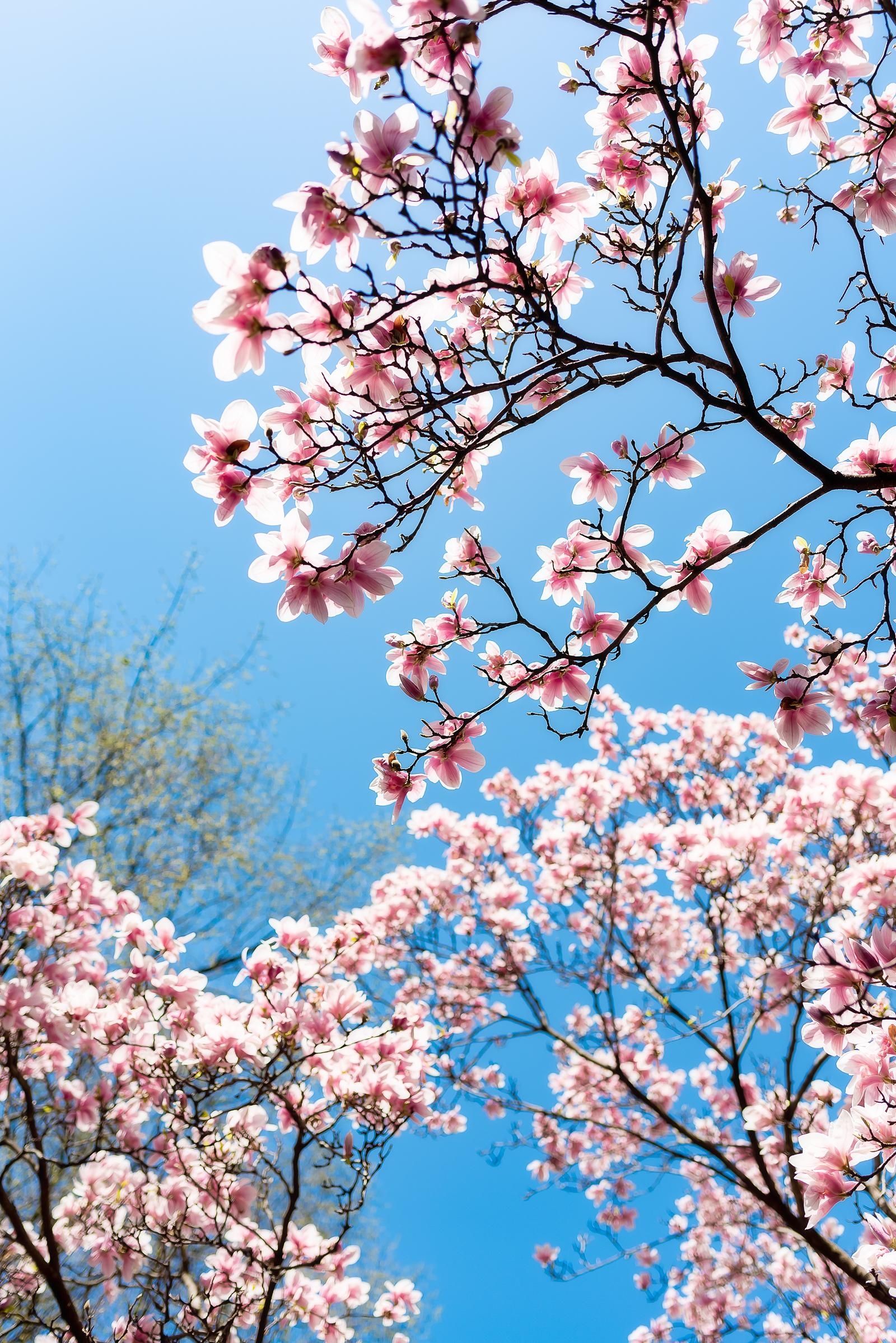 Today is officially spring.
[Cue collective
sigh
of relief]
This drab winter is at last behind us — time to resurrect ourselves from winter hibernation!
I don't know about you but after these past few brutal months I'm ready to embrace spring with gusto. And while there are literally hundreds of ways to do so, here are 20 of my favorites…
20 Ways I'm Embracing Spring
---
1. Having a fancy afternoon tea (my favorites are at The Peninsula and The Allis).
2. Wearing florals (obviously).
3. Replacing my snow boots with my wellies.
4. Making my first Shamrock Shake of the year.
5. Visiting the English Garden at the Chicago Botanic Gardens when everything is in full-bloom.
6. Going for a walk through Lincoln Park.
7. Buying my first bouquet of tulips (did this yesterday and already shot a recipe for next week with them so stay tuned!).
8. Packing away my winter coats.
9. Cooking with spring peas (especially to make this recipe).
10. Having a massage at The Peninsula (my appointment is booked for today — such a perfect way to bid adieu to the aches and pains of winter).
11. Shooting the spring blooms — last year's blooms ended up becoming my favorite shots of the year (and the perfect cover photo for today's post).
12. Opening the windows and letting in the fresh spring air.
13. Going for a long walk along Lake Michigan.
14. Brainstorming some new recipes for Easter.
15. Our first annual visit to the farmer's market.
16. Wearing only a light jacket.
17. Wearing this cologne non-stop.
18. Celebrating Hubby and I's 6th Wedding Anniversary in May.
19. Shopping the Memorial Day designer clearance sales — last year I snagged my Aquazzura pumps and Rixo dress for a fraction of their original prices via Net-A-Porter. And while I am trying to cut down drastically on the new clothing I buy in general, these sales are a great time to invest in high-quality basics you'll use for years. And the Matches sale always has the BEST deals!
20. Purging my closet. A second time. I have been undergoing massive purges of my things all year — I've been overwhelmed by the number of belongings I have for years and it feels good to finally edit down to what I really NEED instead of what I want. But I still feel like my closet is larger than it needs to be. So time for another purge! But with #19 in mind, of course.
How are you embracing spring this year?