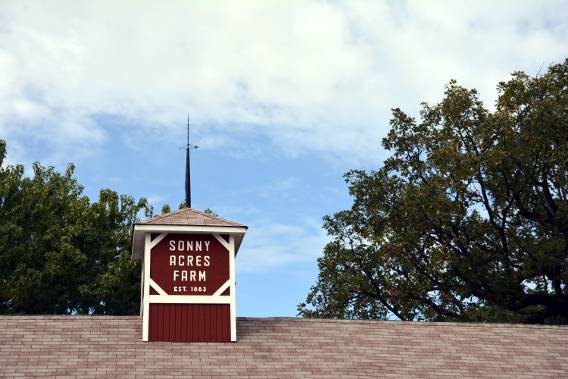 Here in the Midwest, visiting a pumpkin patch is practically paramount to the definition of fall. So a few weeks Katherine and I hopped in the car and went to the pumpkin patch I've been visiting since I was a wee one: Sonny Acres Farm.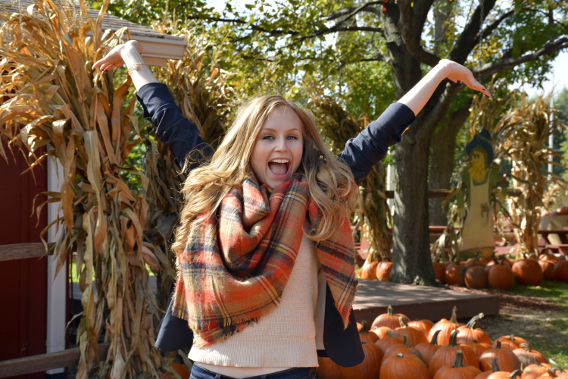 It was my first time back since 2006!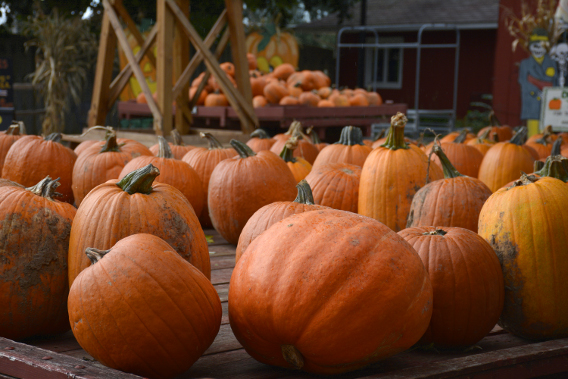 And though some things had changed, I was most surprised by the things which were exactly the same as my childhood memories. It's funny how a place can trigger so many nostalgic sensations, isn't it?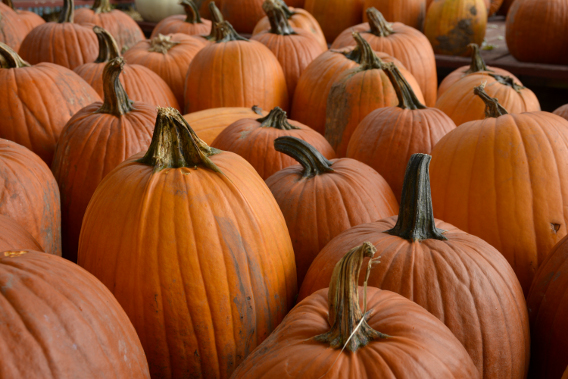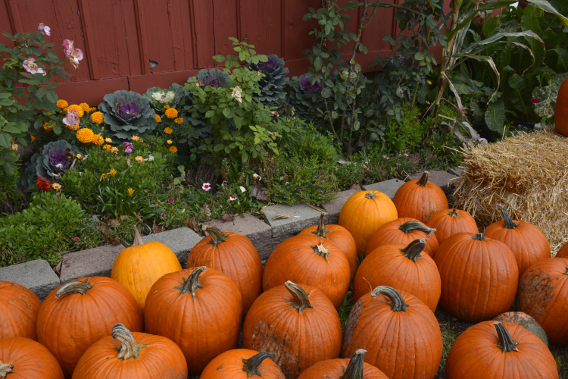 Sonny Acres is a true pumpkin haven! Every shape, size, and color of pumpkin, gourd and squash can be found here…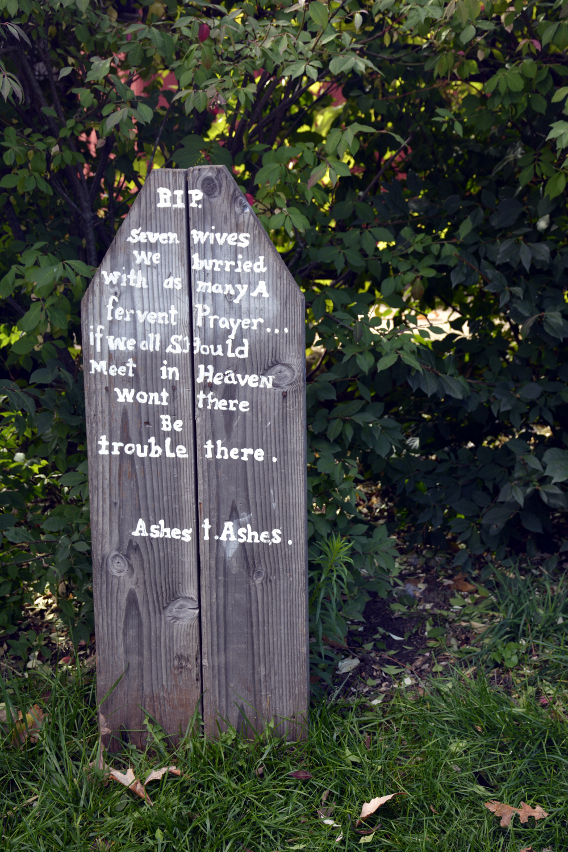 As well as a few haunted friends.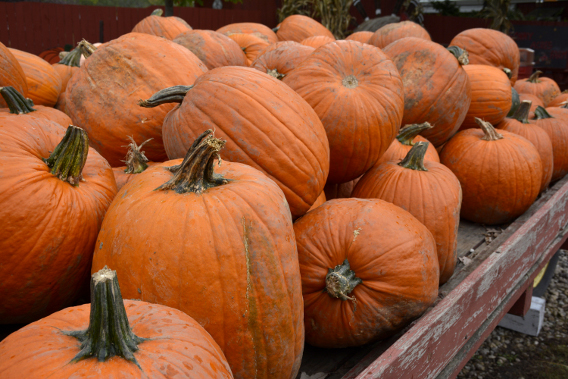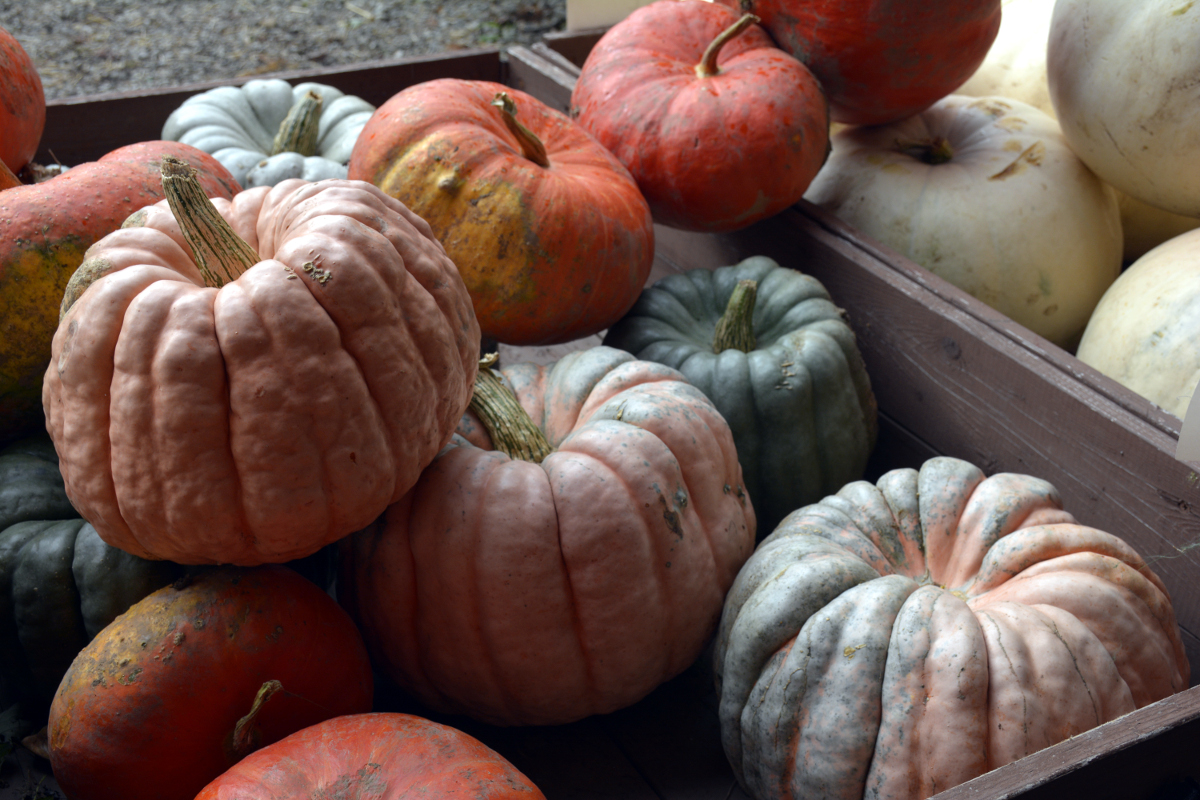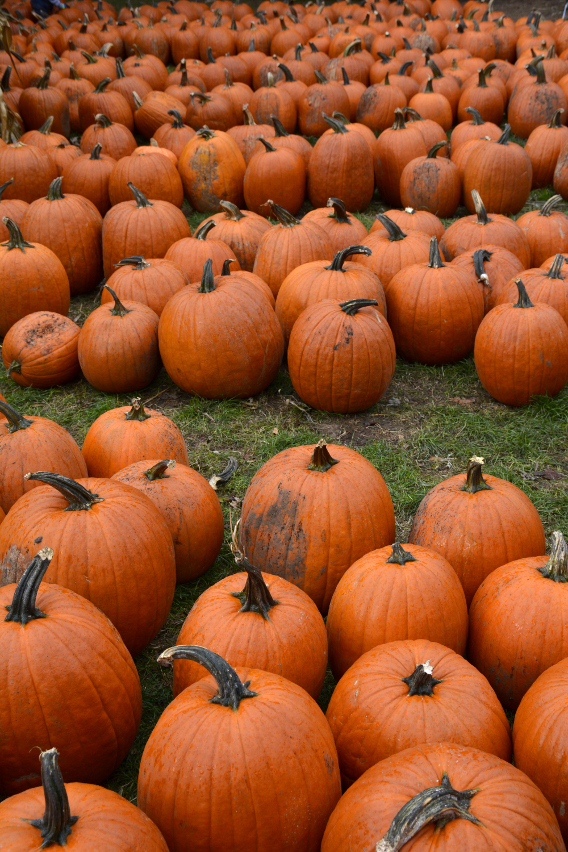 I had a marvelous time capturing all the autumn color during our visit and the weather was simply perfect! Isn't there something so magical about autumn and the harvest season?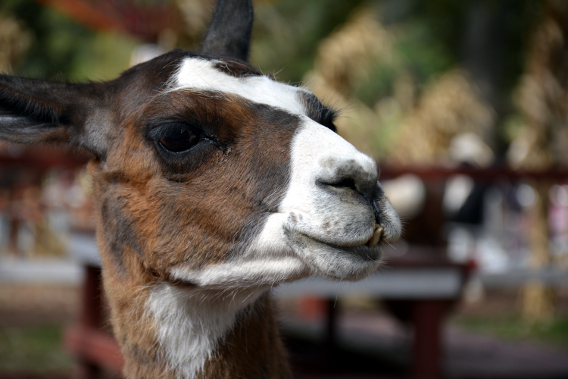 Naturally we couldn't resist visiting and cooing over the sweet farm animals located on the grounds. This llama was particularly amused at our visit. I like to think we became friends.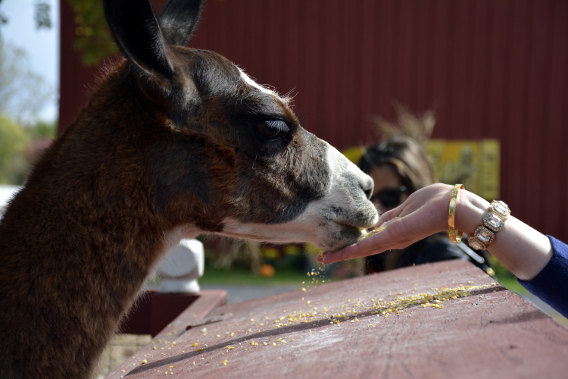 He loved the kernels Katharine fed him!

And was so distracted slurping up every last nibble that he let me pet him.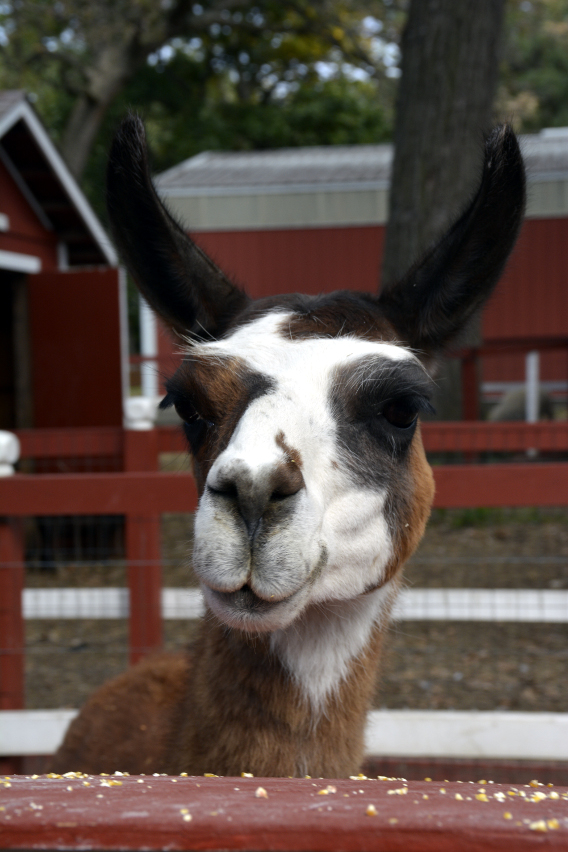 Don't believe that this guy actually slurped up every last kernel of food in front of him? Slide through the next three photos really fast: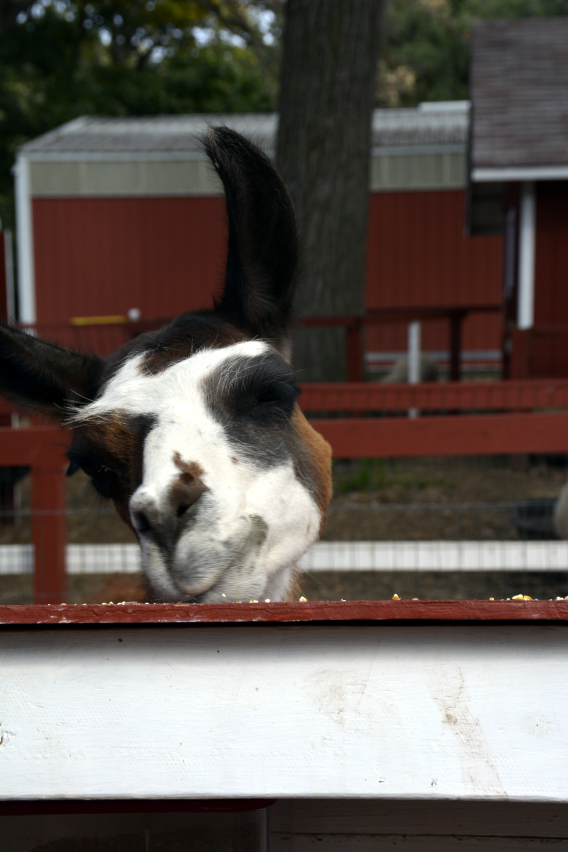 One…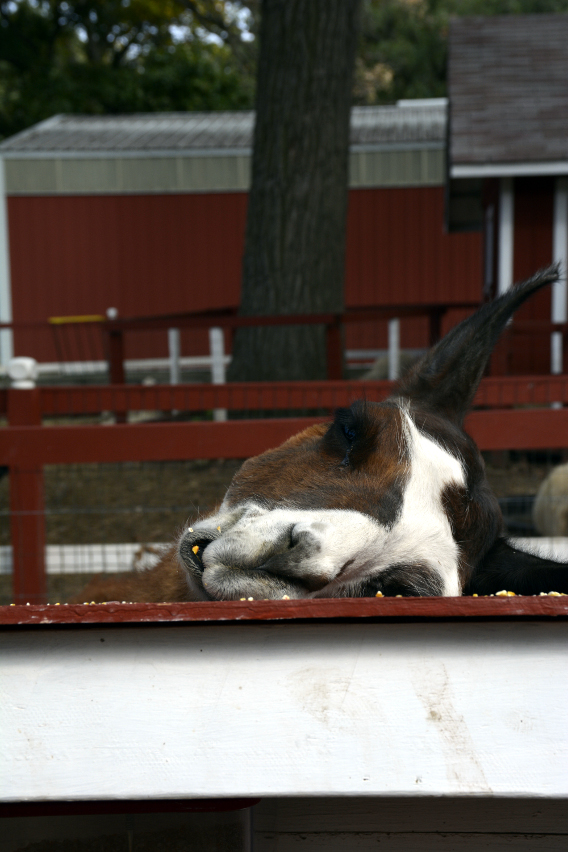 Two…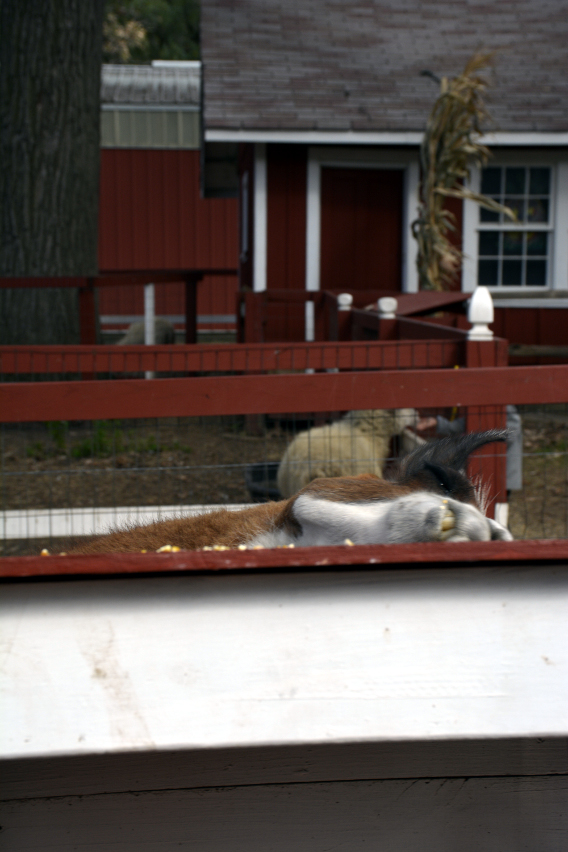 And three! The nibbles had this llama swooning! #iswoonforfood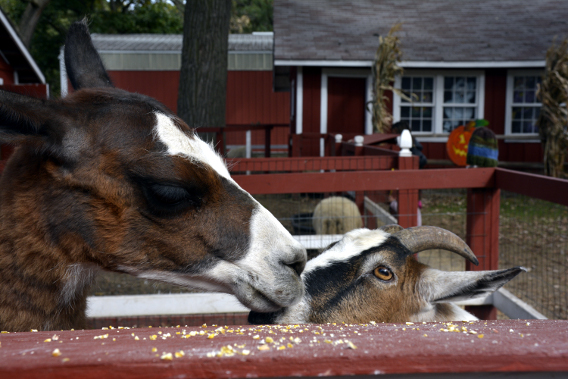 Luckily our llama was sweet enough to share some with a goat who came sniffing. Sharing is caring after all.

Then we had to visit and pet the horses too.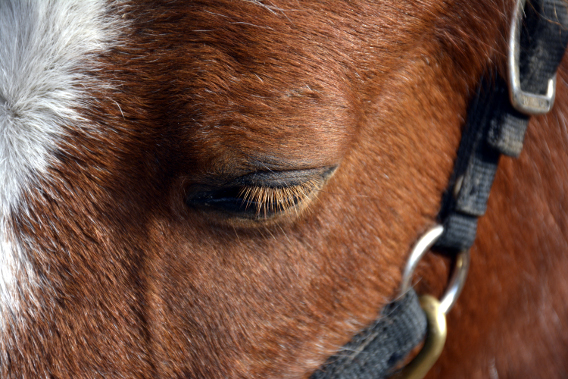 Aren't their eyelashes lovely?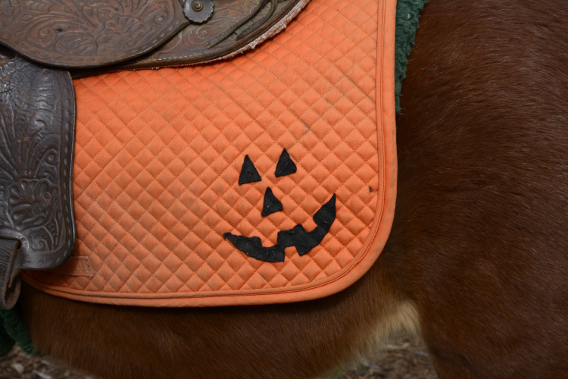 Even the saddle blankets were festive!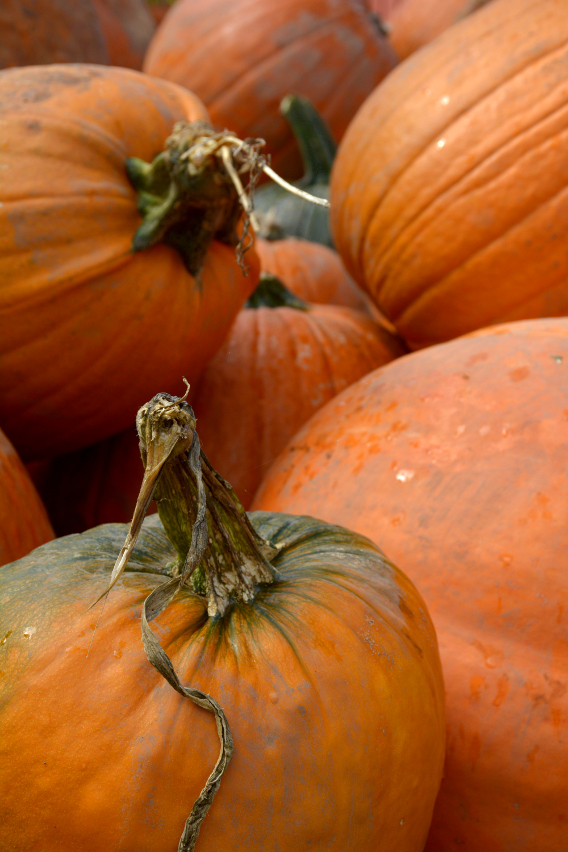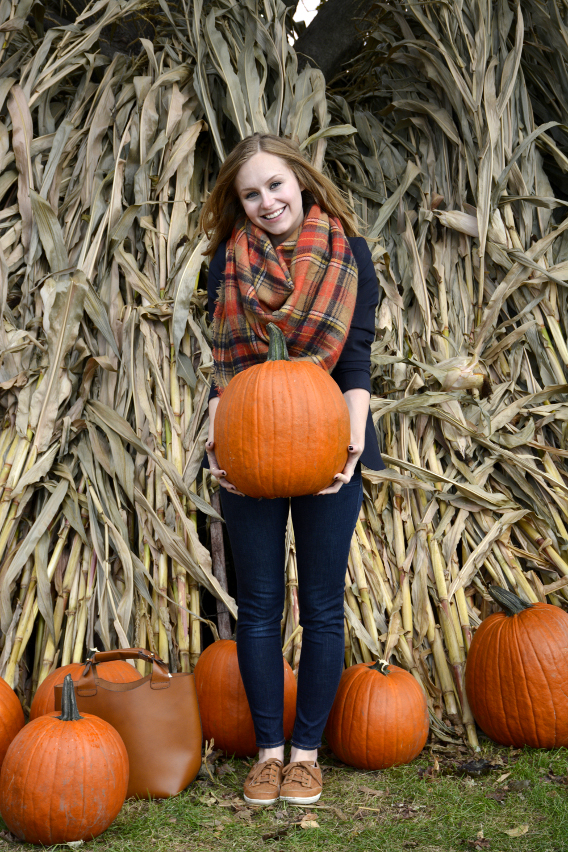 I kept my outfit simple layering this blazer (seen before in this post) over a simple nude sweater and wearing my comfortable leather plimsolls to walk around in. I know I'm late to the blanket scarf trend but I really had no idea what I was missing out on! This Zara scarf is warm and soft and the plaid is particularly appropriate for autumn.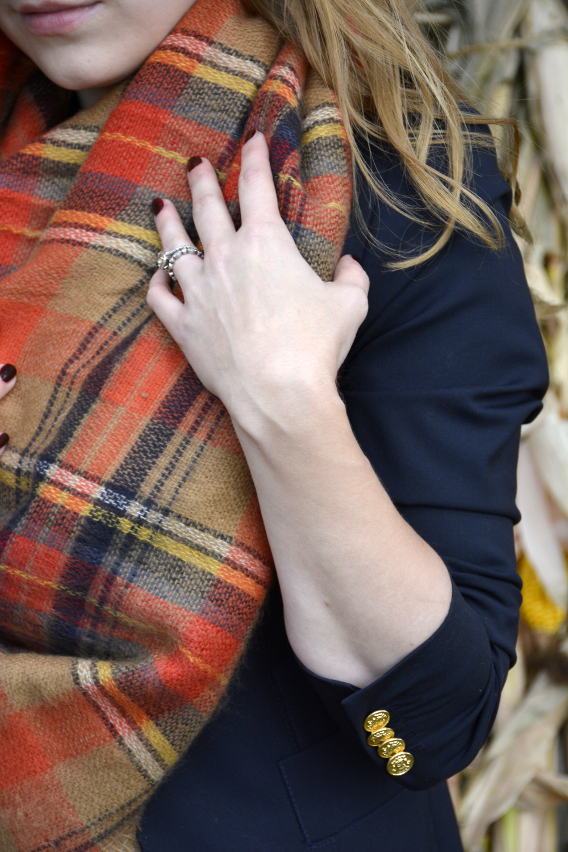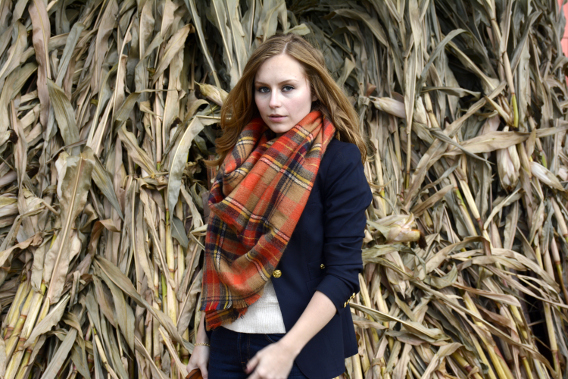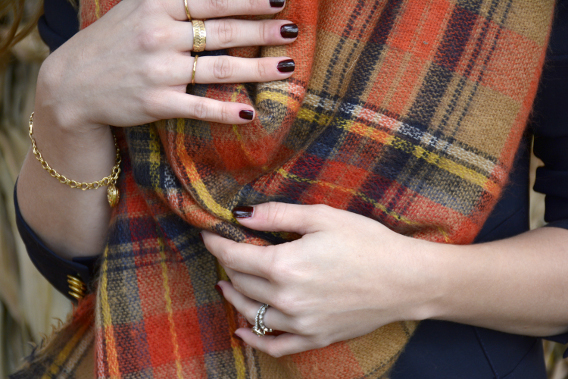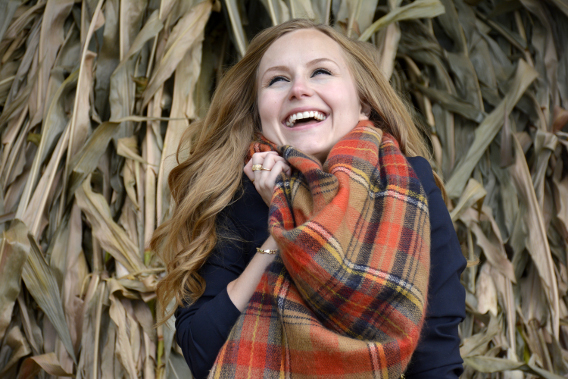 Blazer – Smythe (as seen on Kate Middleton, available here and here)
Jeans – J Brand 'Ink' 835 Crops (here)
Sweater – Zara Nude Knit (no longer available but similar here)
Scarf – Zara Blanket (here, also own and love this version here)
Sneakers – Timberland (sold out but similar here)
Charm Bracelet – Christmas gift from my Grandmother
Rings – Antique (on middle finger) and Tiffany & Co (same ring in two different sizes worn on different fingers, here)
Tote – Zara Shopper (not available but similar here and here)
Nails – Chanel 'Rouge Noir' (here)
Scent – Jo Malone 'Wood Sage and Sea Salt' and 'Blackberry and Bay' (a delicious combination for fall: here and here)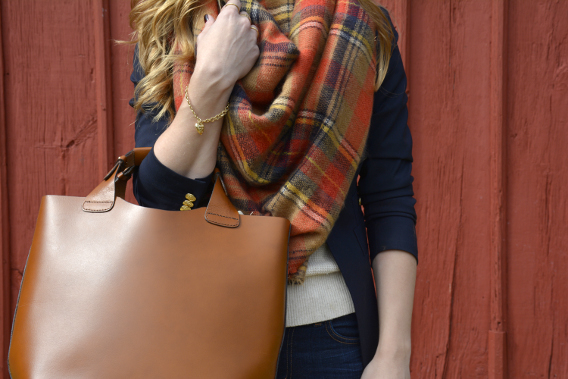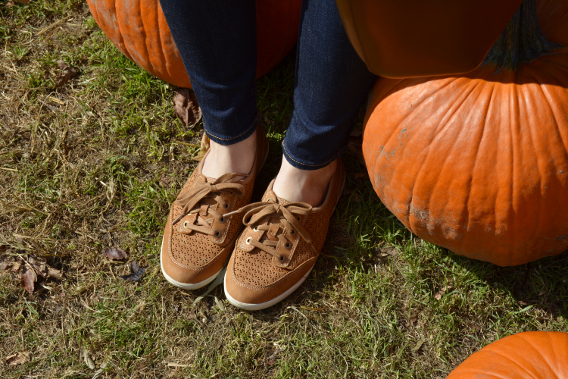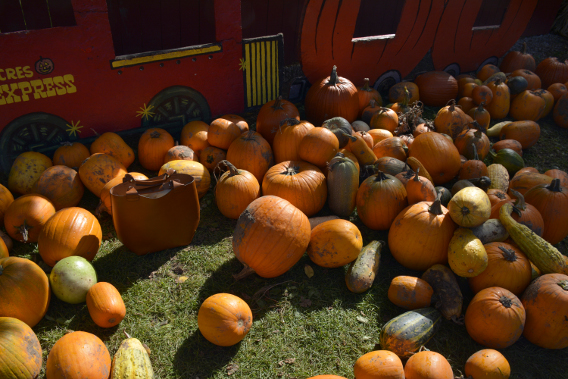 My bag hiding in the pumpkin piles.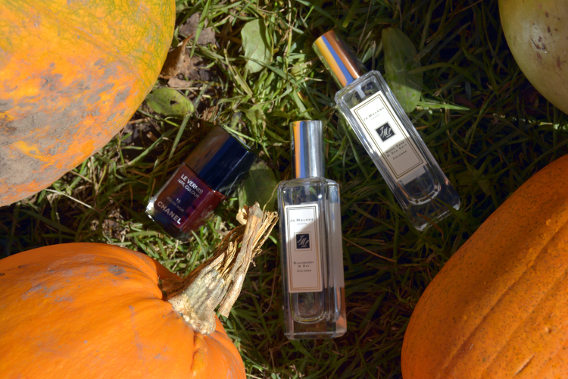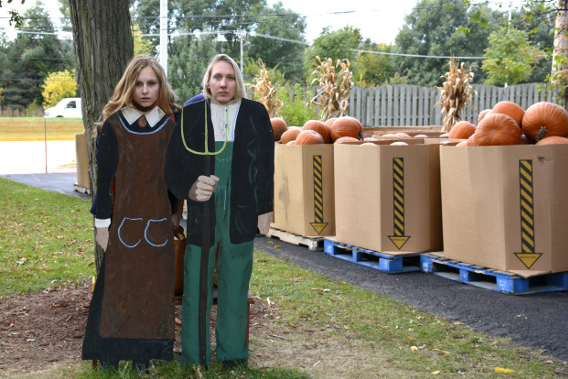 It wouldn't be a Midwest farm if it didn't reference American Gothic at some point, right?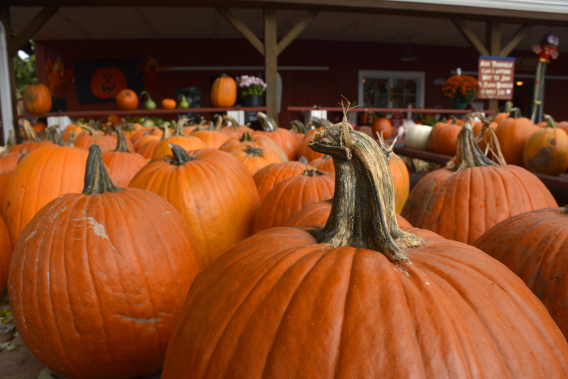 We had a lovely time visiting and brought home piles of apples and pumpkins! Katharine even posted a delicious pumpkin bread recipe with her excess pie pumpkins.
You can also see Katherine's adorable outfit and read her post on our autumn visit to Sonny Acres here.