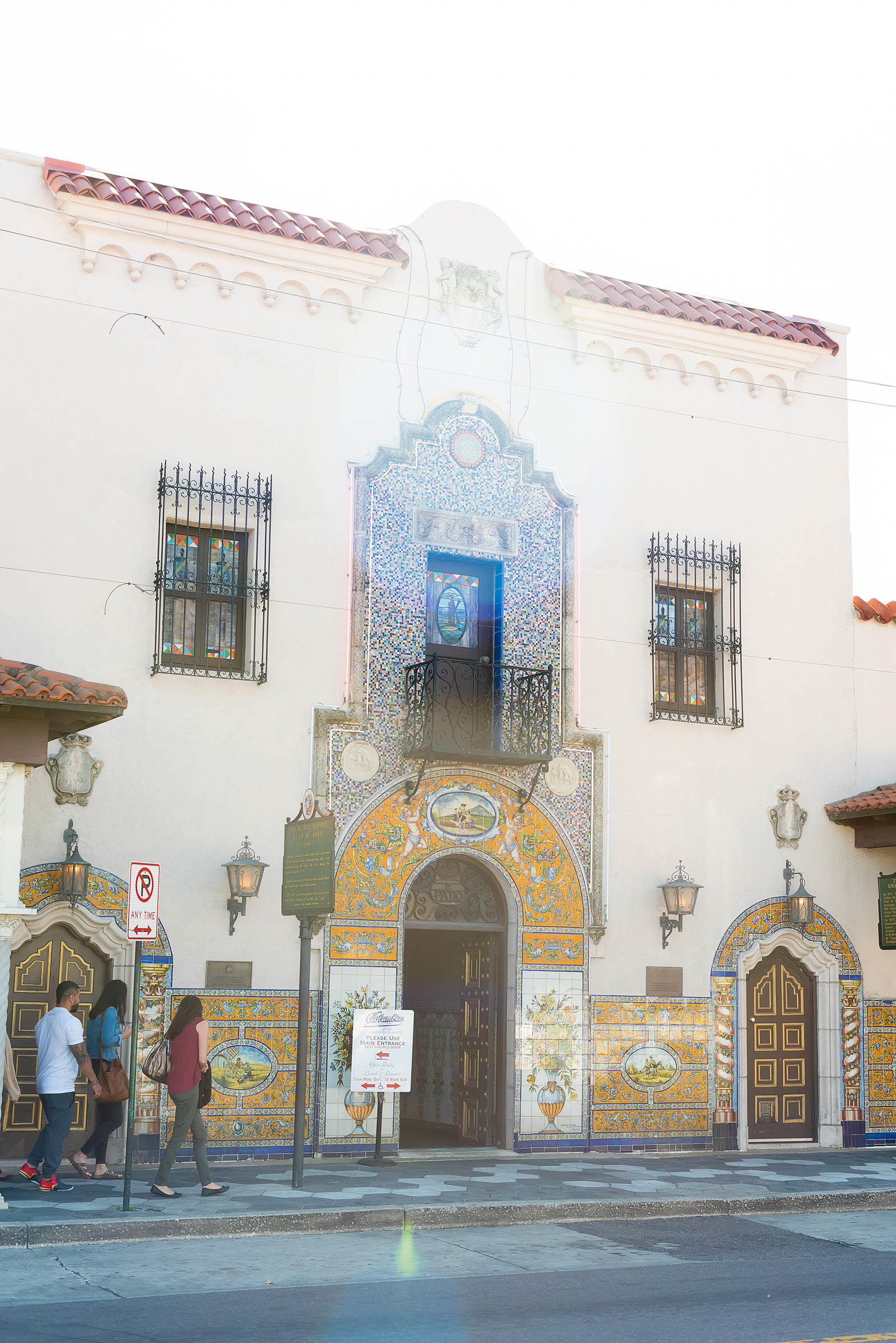 Let me start this post by saying I have no idea where the last month has gone.
I can't believe it's been a full month since I lost my grandmother…
The periods after loss in your life are so funny. Not in a positive way. More in a weird, I-don't-have-a-clue-what-to-do-with-myself, who-am-I sort of way.
Every time I've lost a close family member I get the same feeling — like I'll never be the same.
And, indeed, I never will be…
But with all the loss I've had in my life, I've also learned a lot about healing.
And when you're grieving, especially RIGHT after the loss, one of the best things you can possibly do is something they loved to do while alive, in their memory.
So just before I left Florida after my grandmother's funeral, my sister, husband and I had the perfect opportunity to remember my grandmother the way she would have wanted to be remembered…
With a meal at the legendary Columbia Restaurant in Ybor City, Florida (right next to Tampa)!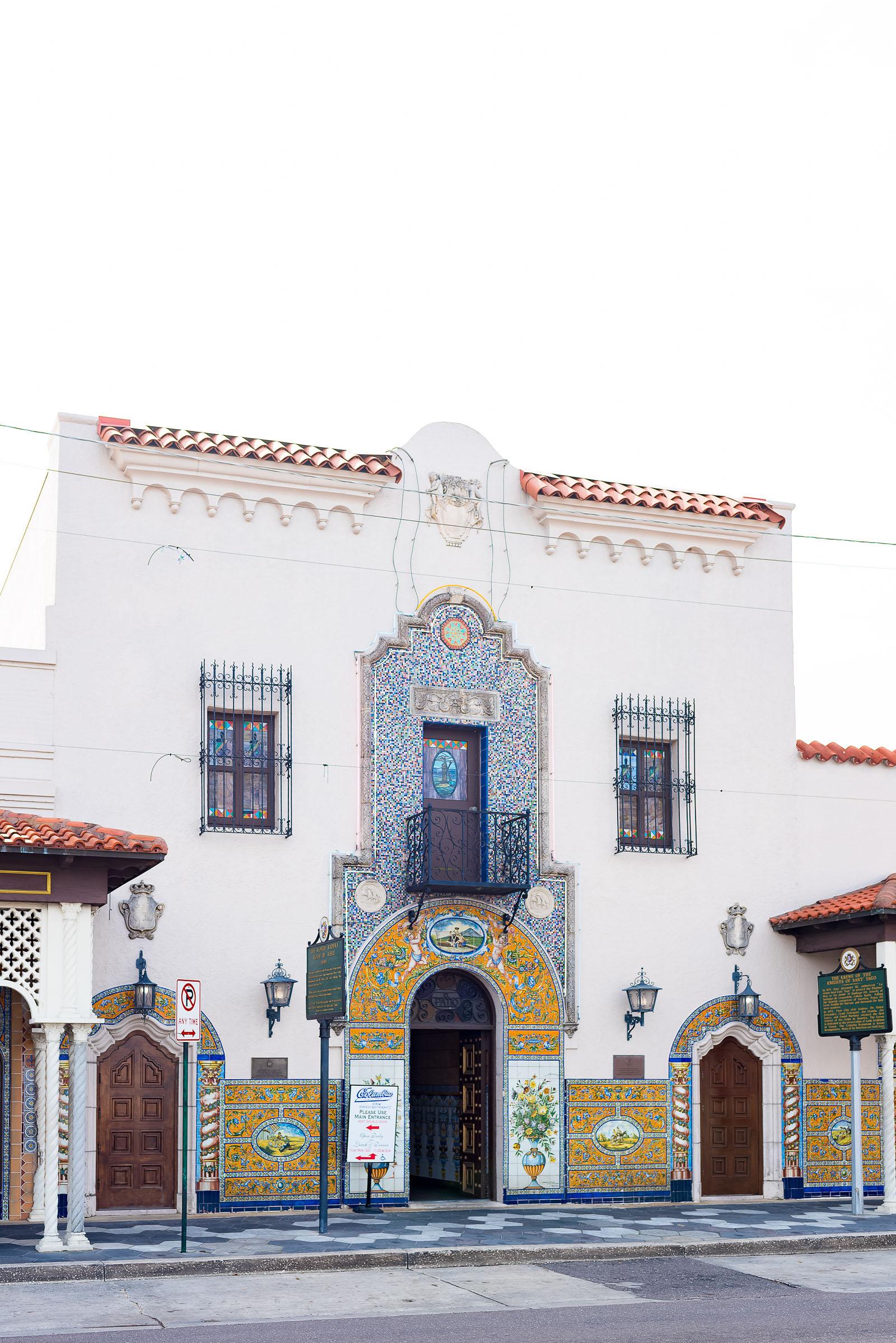 Longtime readers won't be at ALL surprised by this post, the Columbia has been one of my grandmother's favorite places in the entire world for most of my life and I've shared her and this restaurant here on the blog before in 2014.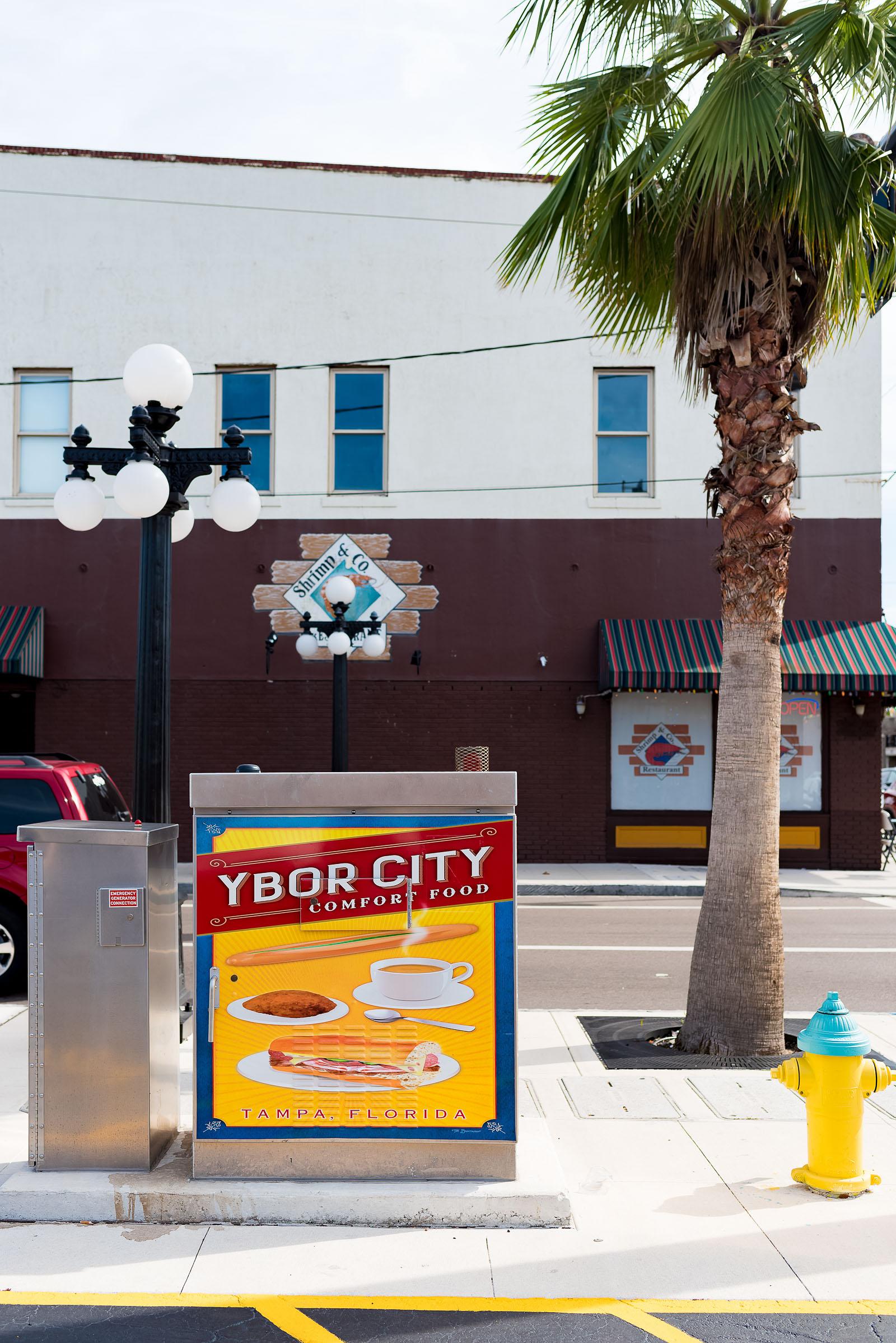 If you've never ventured to Ybor City, you're missing out.
This little city next to a city is a hidden gem for some of the world's BEST cuban food and I never miss the opportunity to get my fix when I fly down.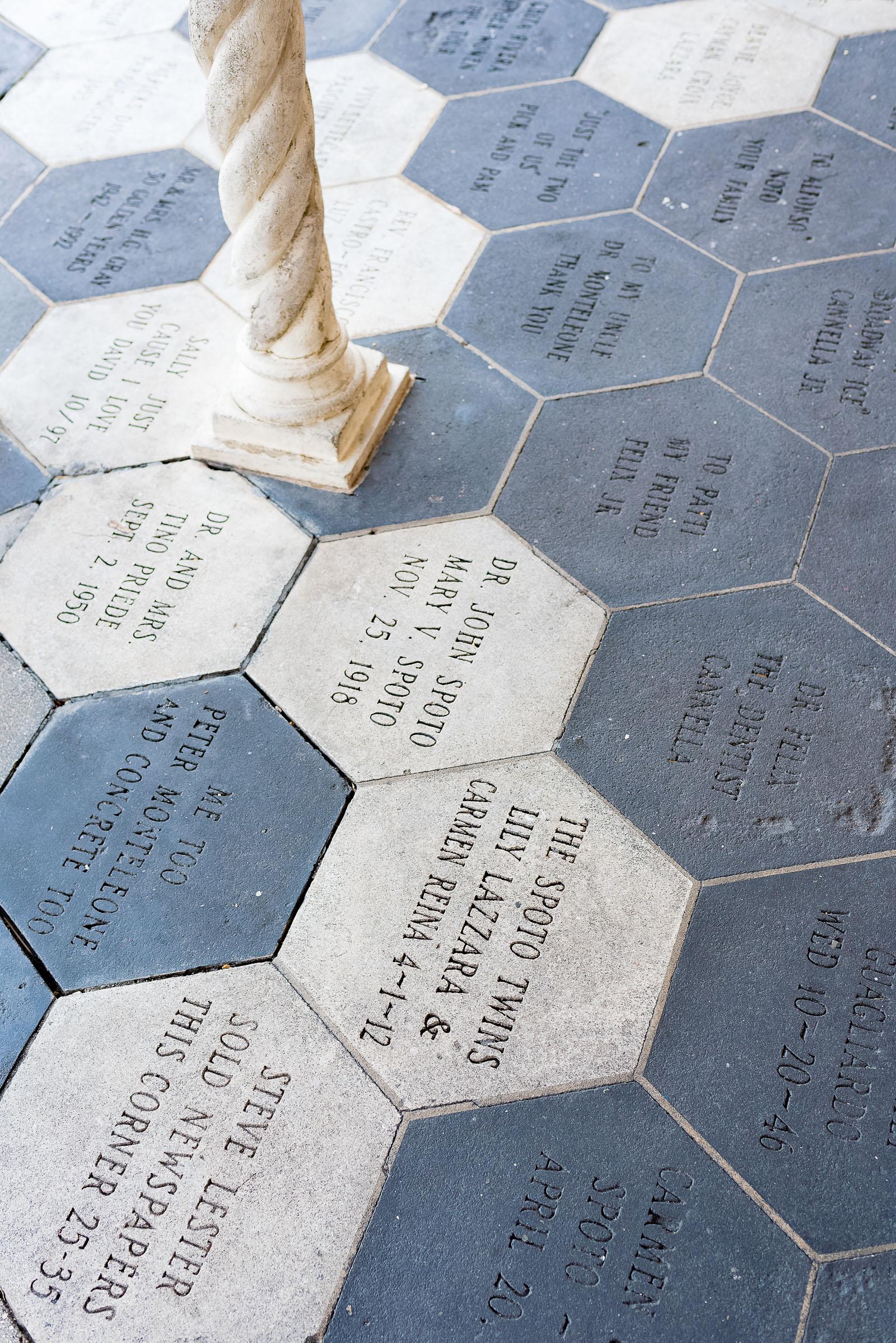 The restaurant itself is quite an American institution, having been around for over 100 years in its present location (it's since expanded and now there are quite a few Columbia Restaurants around Florida too).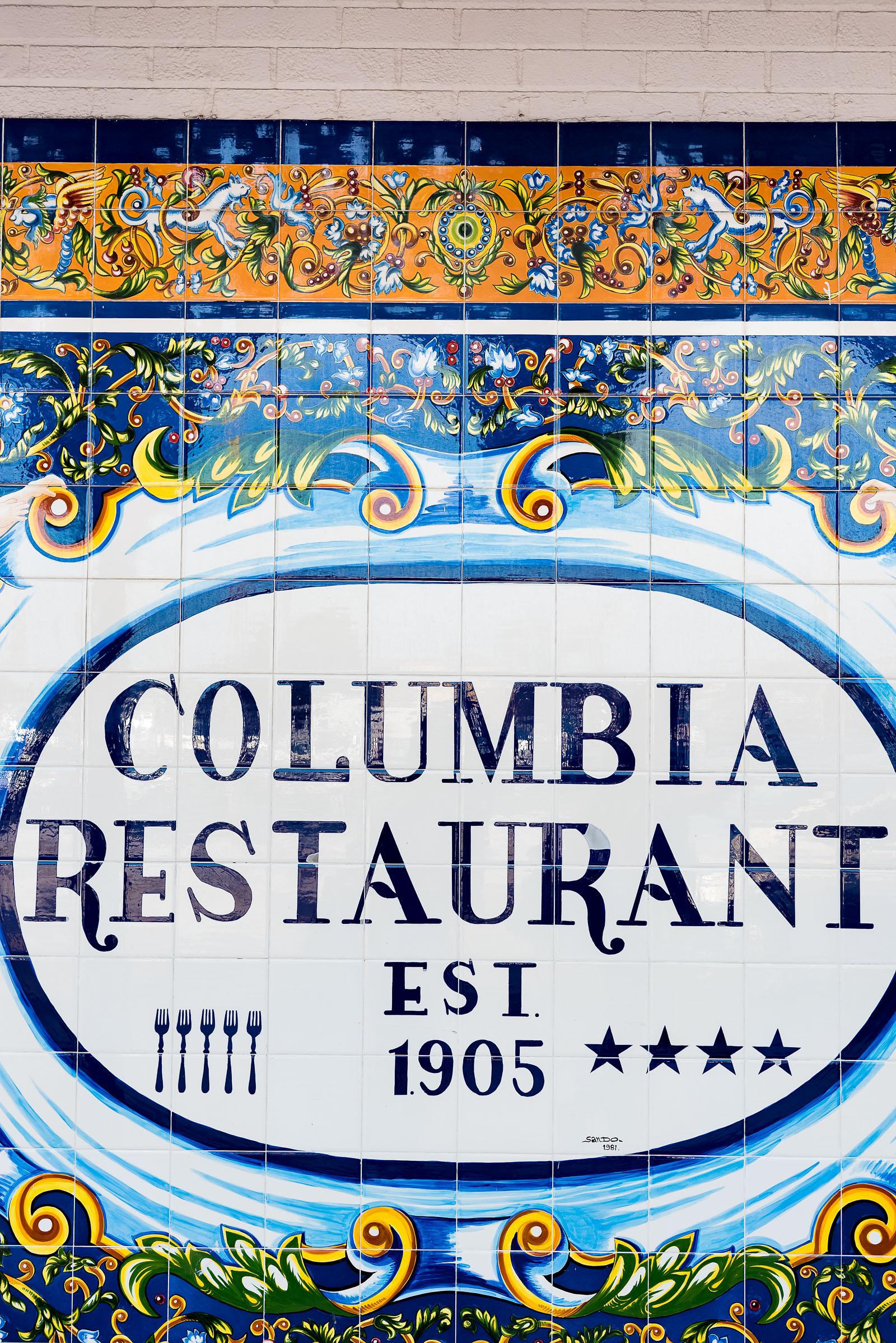 The restaurant has many claims to fame, including one of the country's most famous salads, and the fact that Marilyn Monroe used to eat here!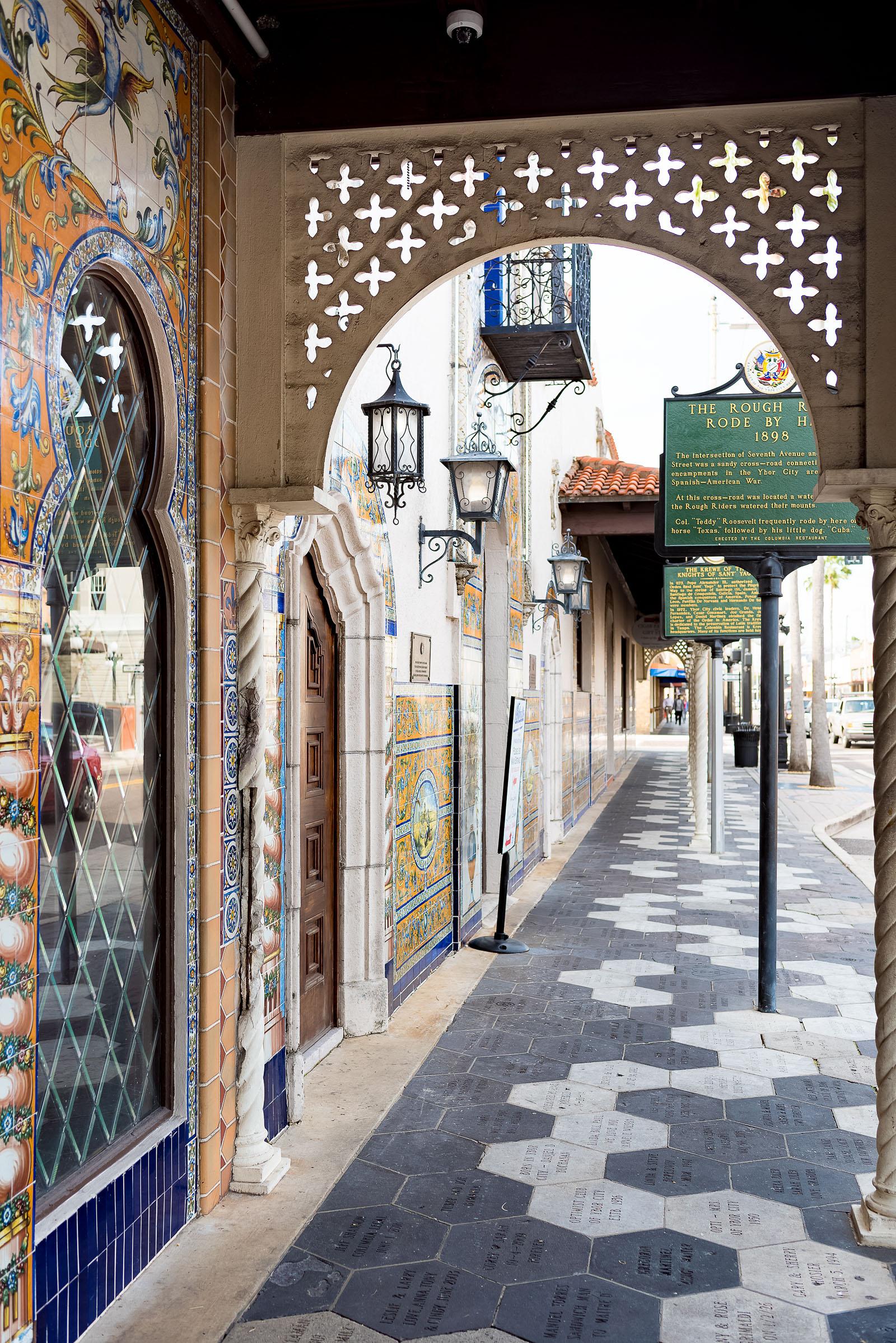 But for me, this place has a lot more personal significance. My family and I have been eating here since I was little and made a true family ritual of flying into Tampa and eating here for lunch before the 2-hour drive to my grandmother's house.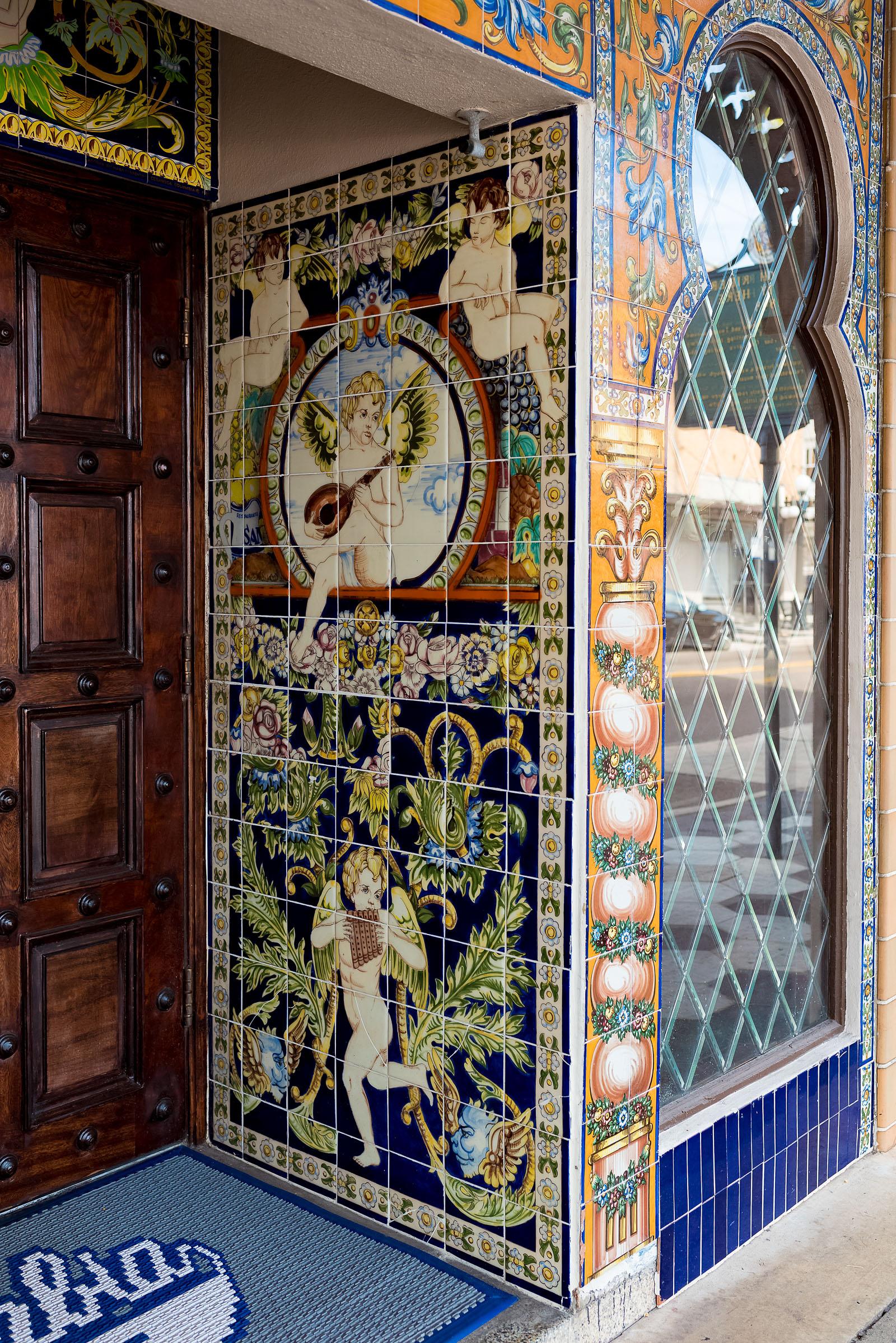 Everything about this spot is magic to me.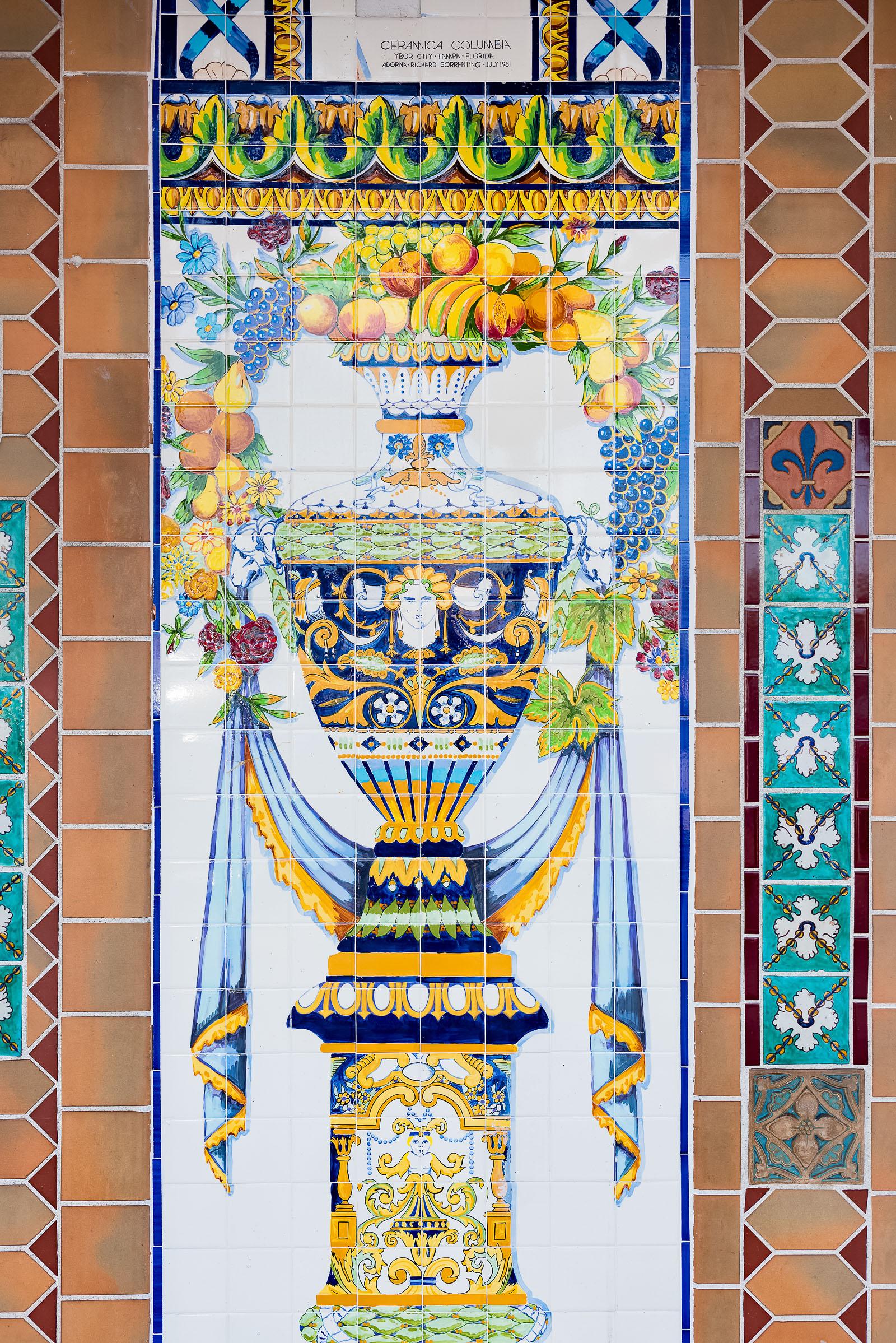 (All the authentic cuban tile work is quite easy on the eyes).
But this last trip here was hard too. My grandmother loved this restaurant so much (as did my late Dad) so coming here without her was HARD.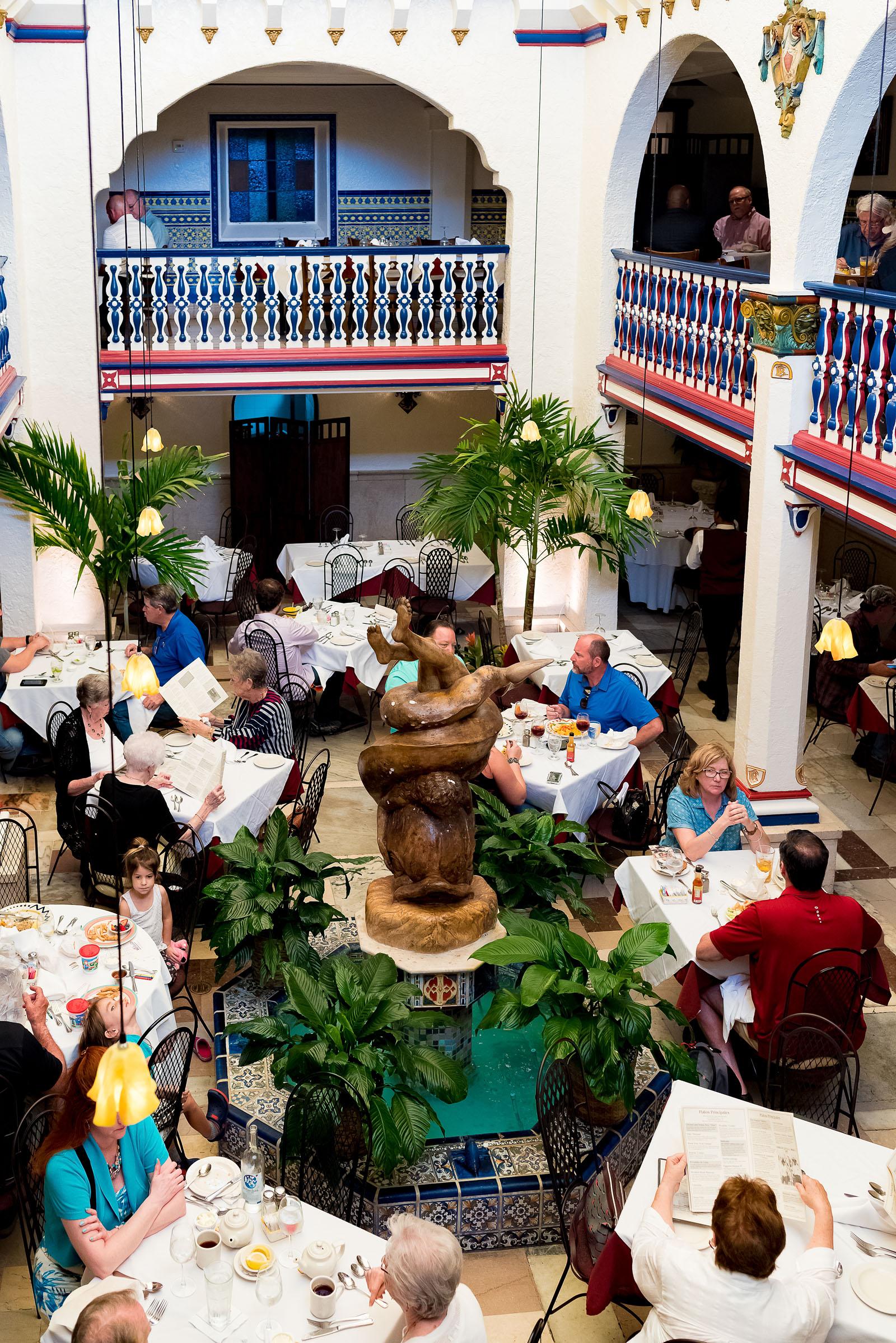 But it's such a beautiful space, it helped make this visit a happy one.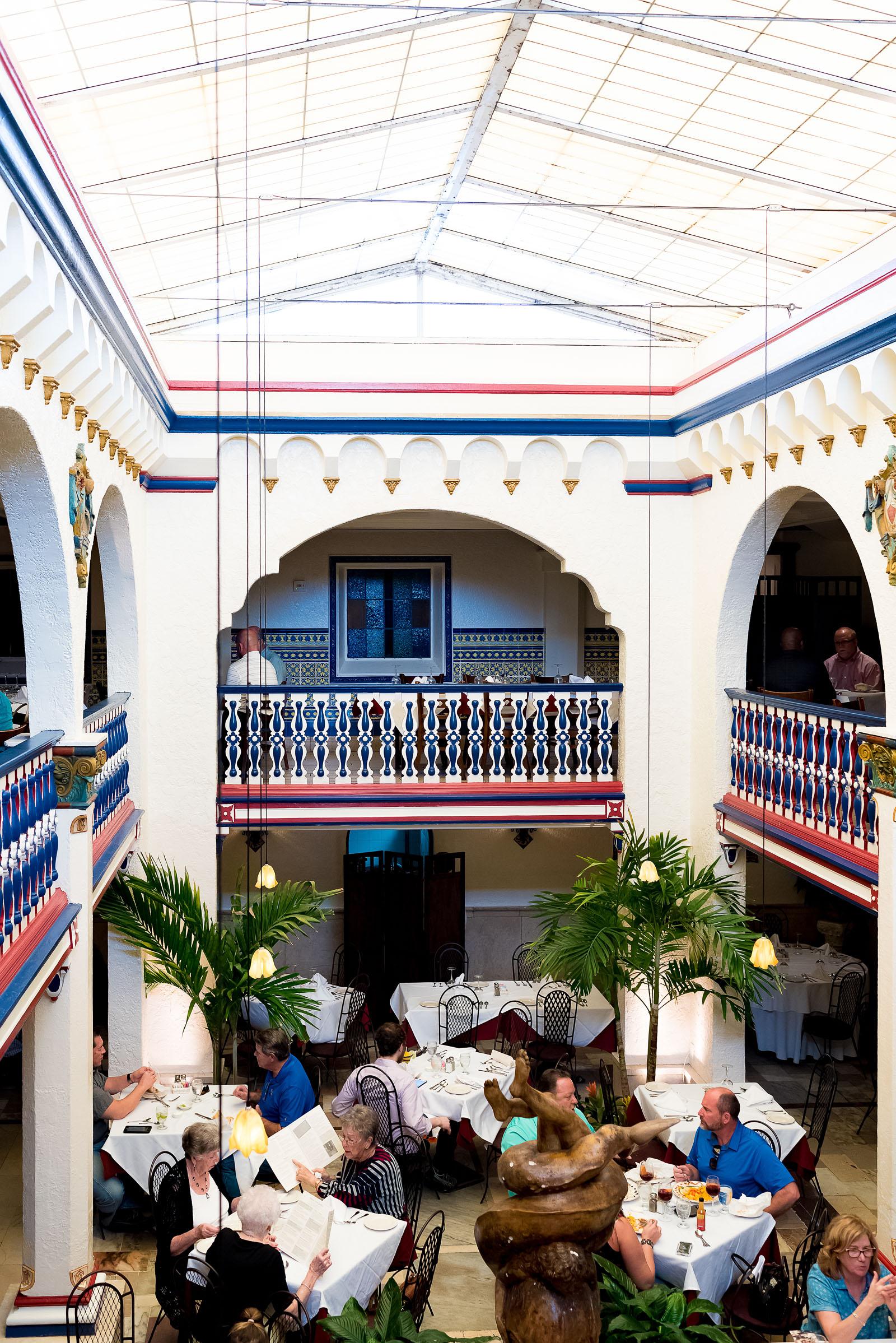 If you can, always try and snag a table in the garden atrium room — the windowed ceiling and beautiful central fountain make it such a romantic, old-world Spanish space to eat.

Most of my family never reads the Columbia menu anymore — we already know what we want to order 95% of the time. But you should take some time to read it — it's full of so many personal stories about the history of the restaurant and its famous dishes!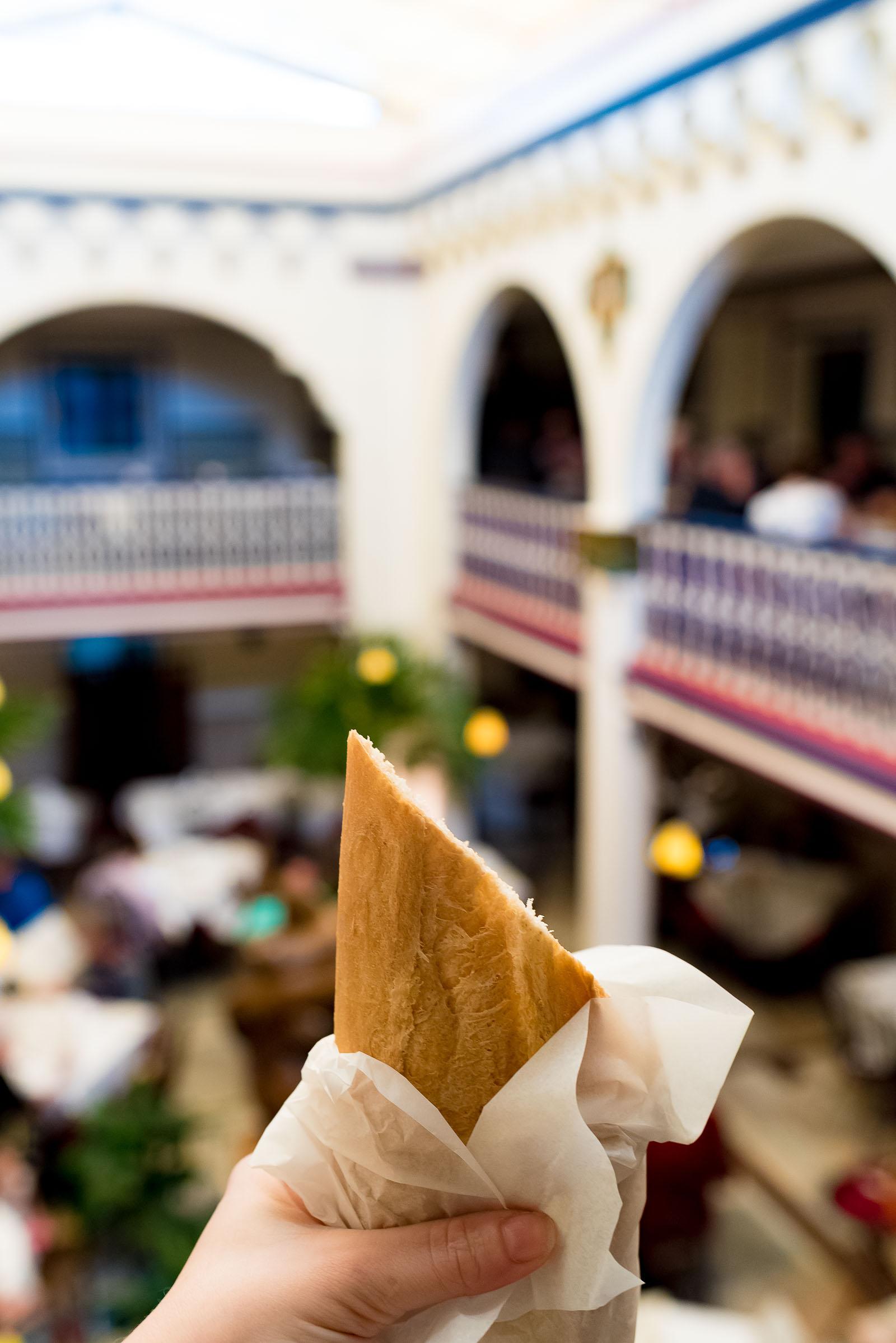 First things first, there's this amazing Cuban bread.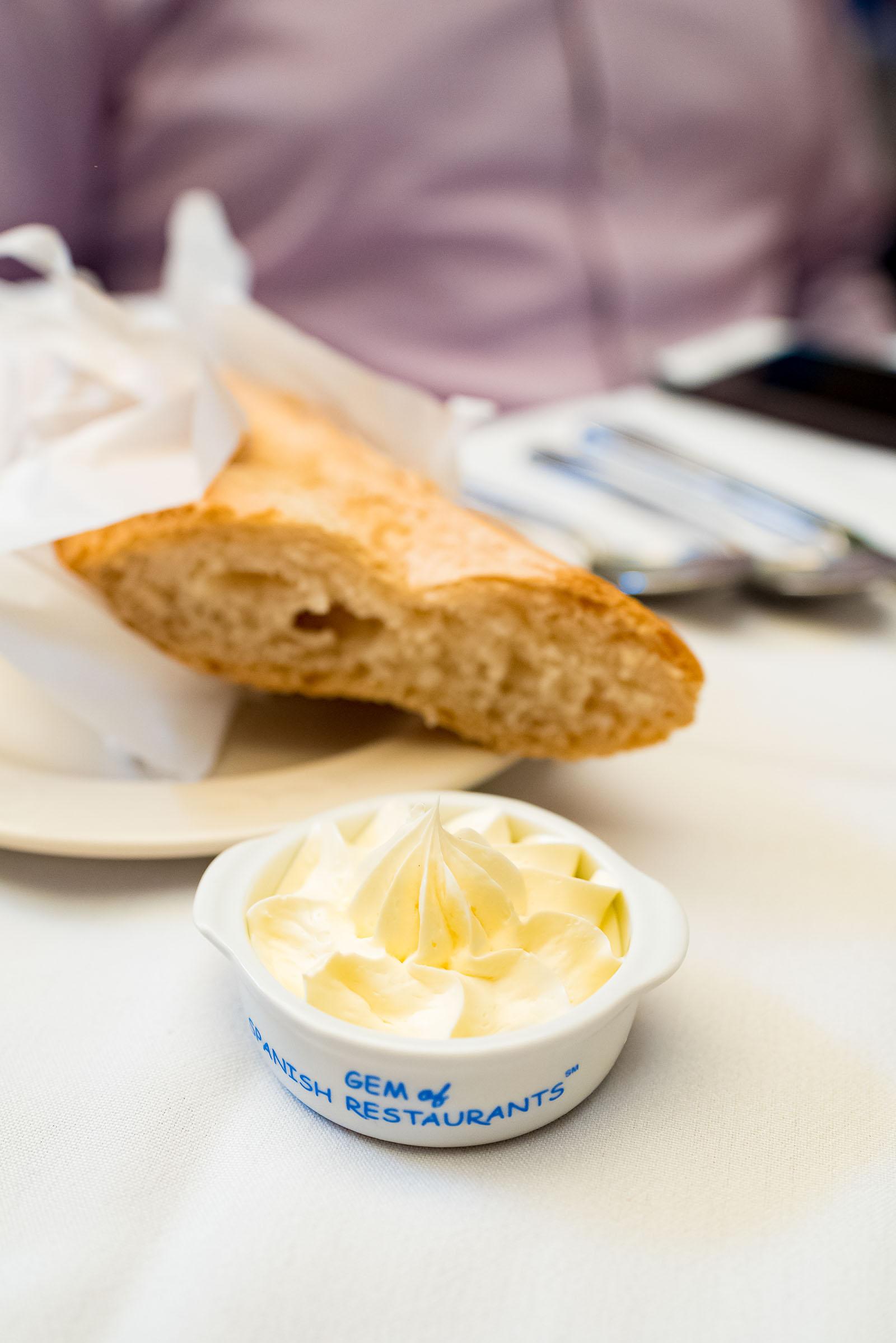 I've ushed and gushed and wushed over this bread my whole life.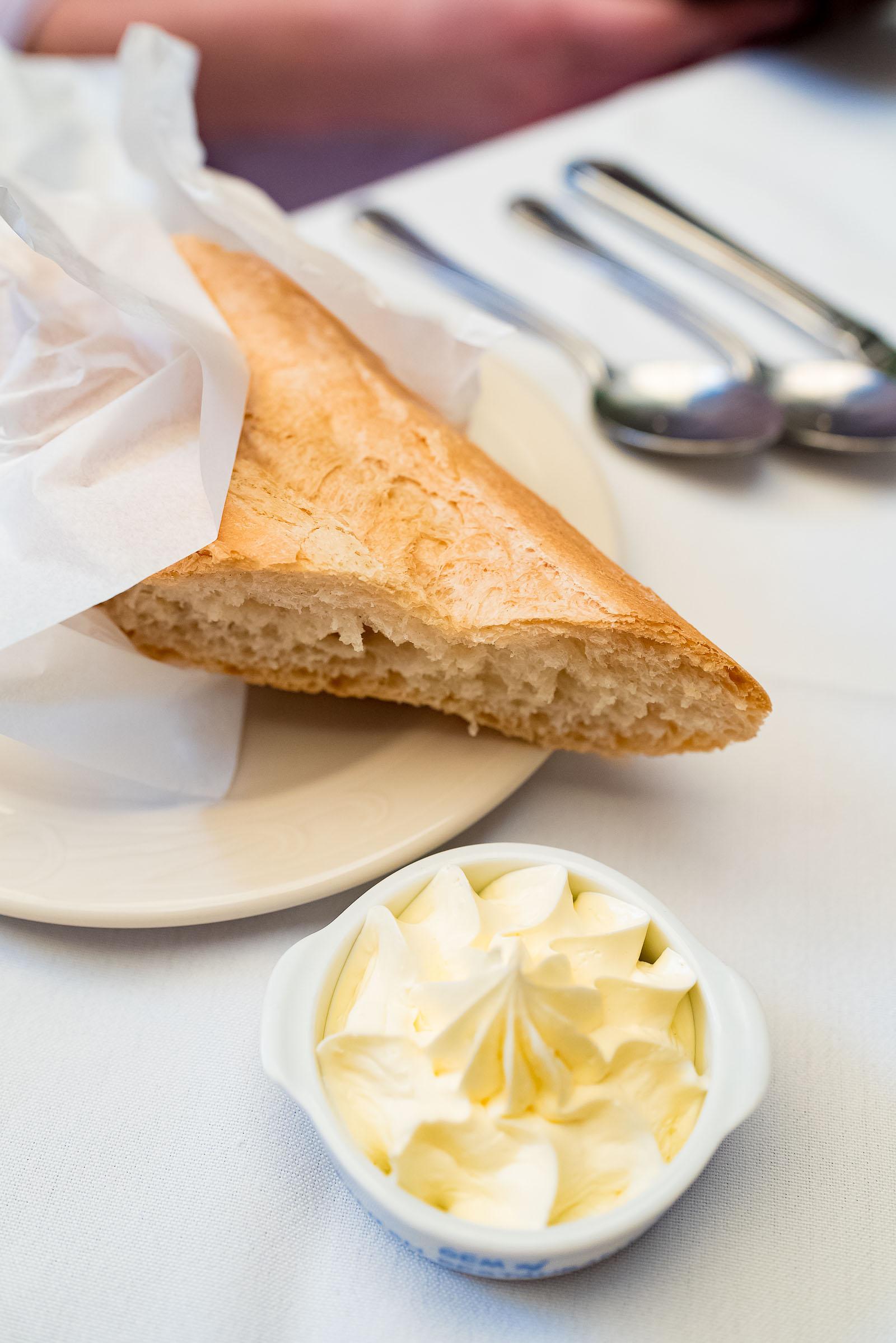 I like to call it heaven on earth. Because it is. My grandmother loved it so much we would buy whole three-foot-long loaves to bring home with us after every visit.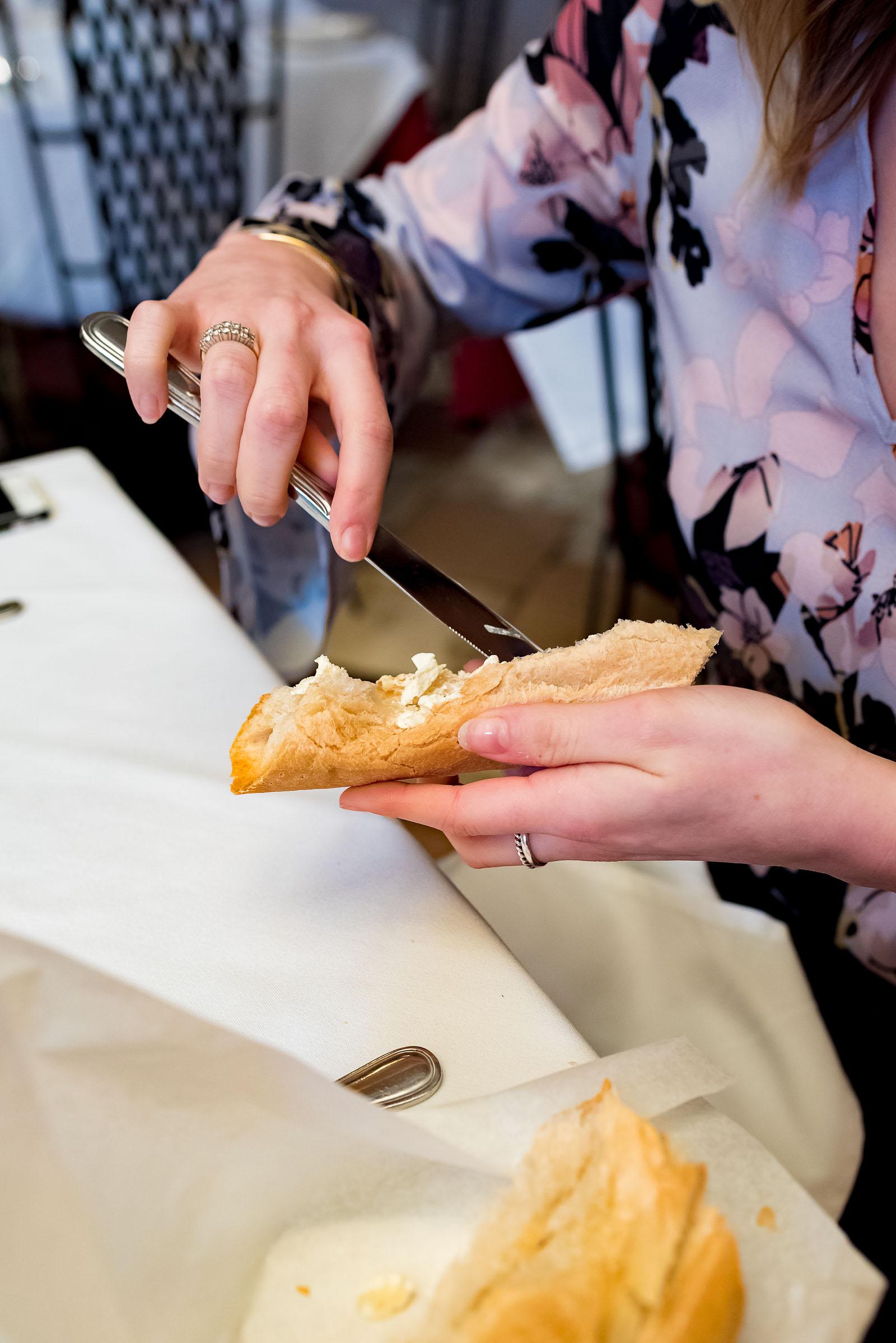 The flakiness is unparalleled and, once you smother it in creamy butter, you'll feel just about every care and worry melt away.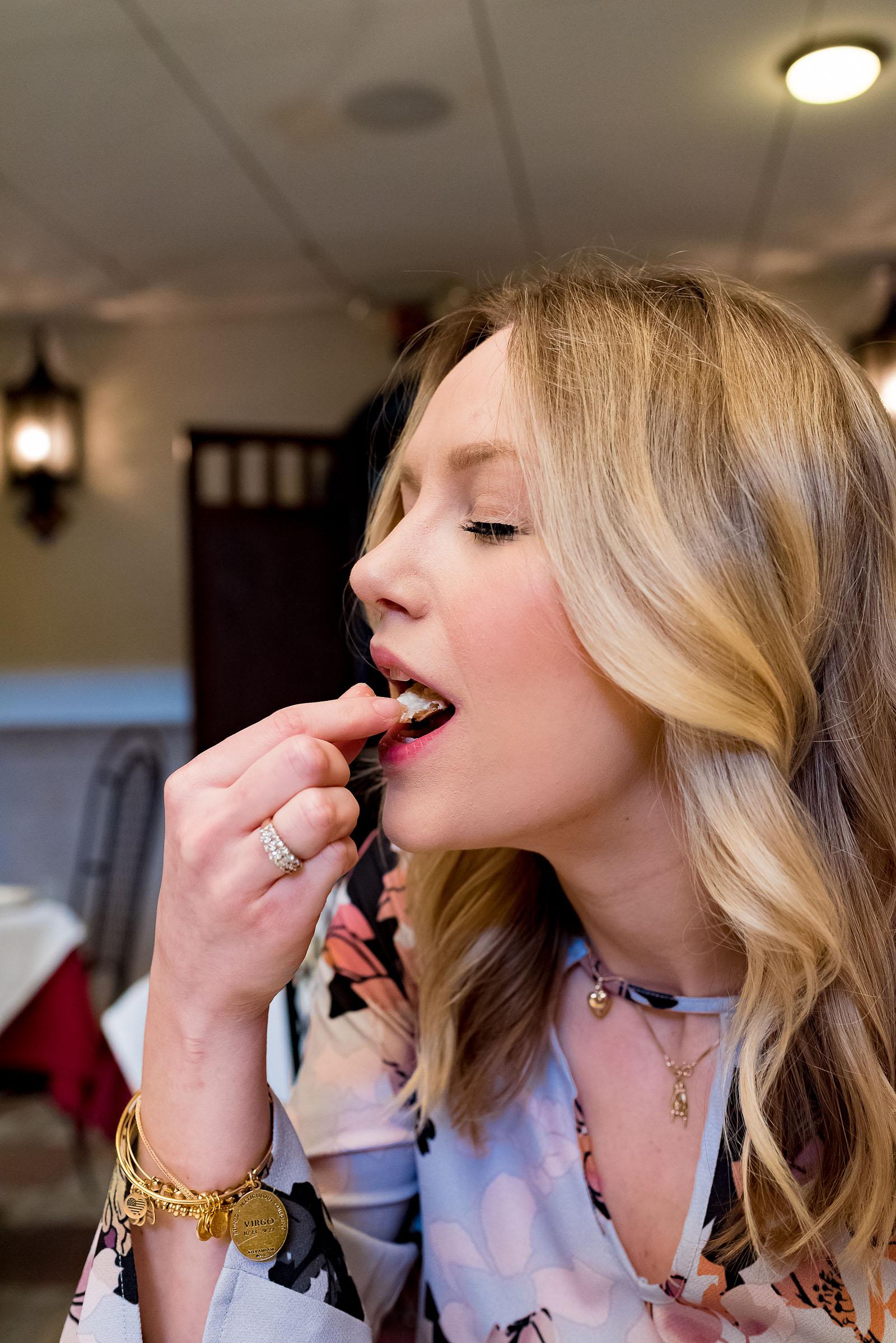 Just. Like. This.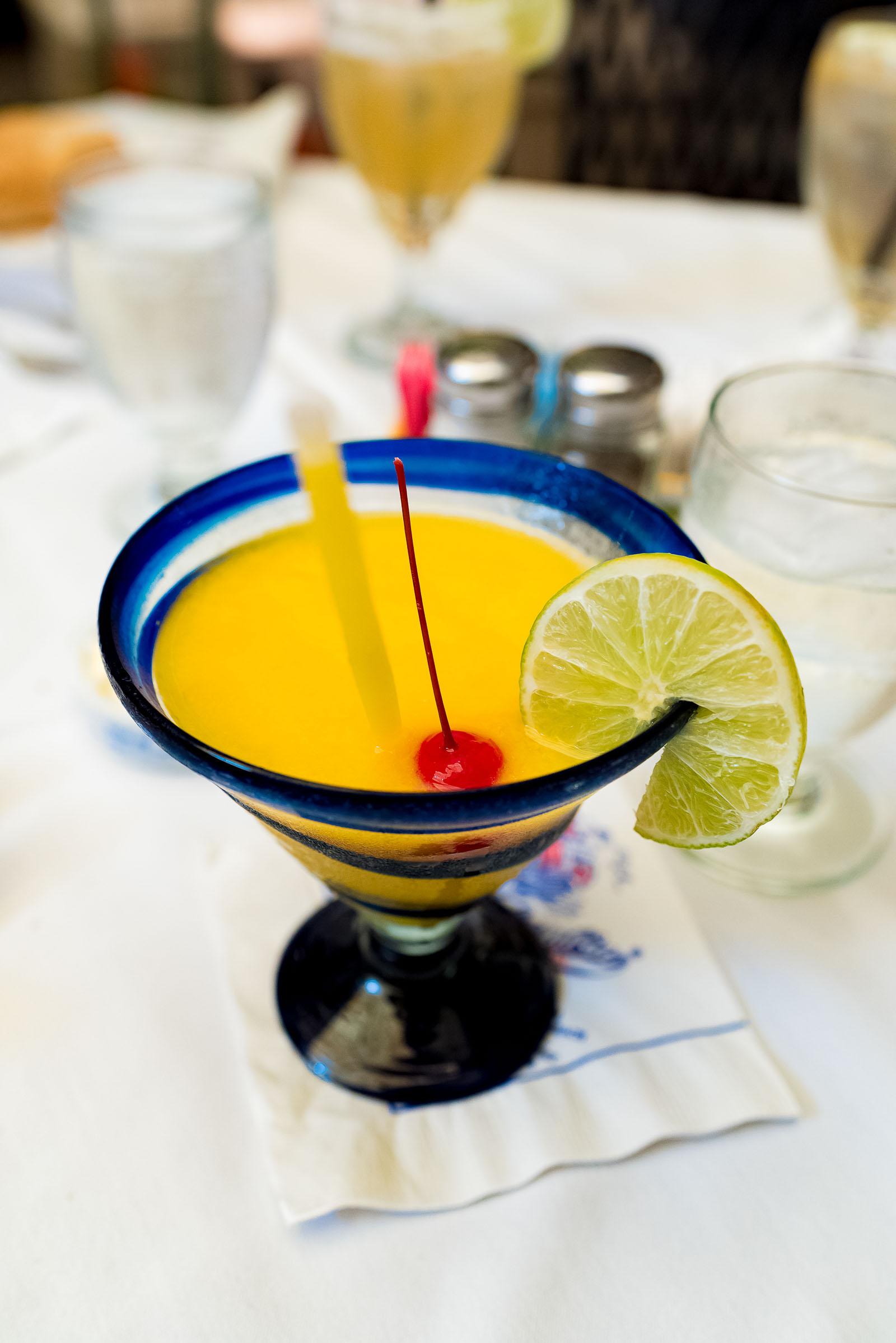 Then there are the drinks. Columbia mixes up some brilliant tropical classics like Hubby's favorite, the Tango Mango…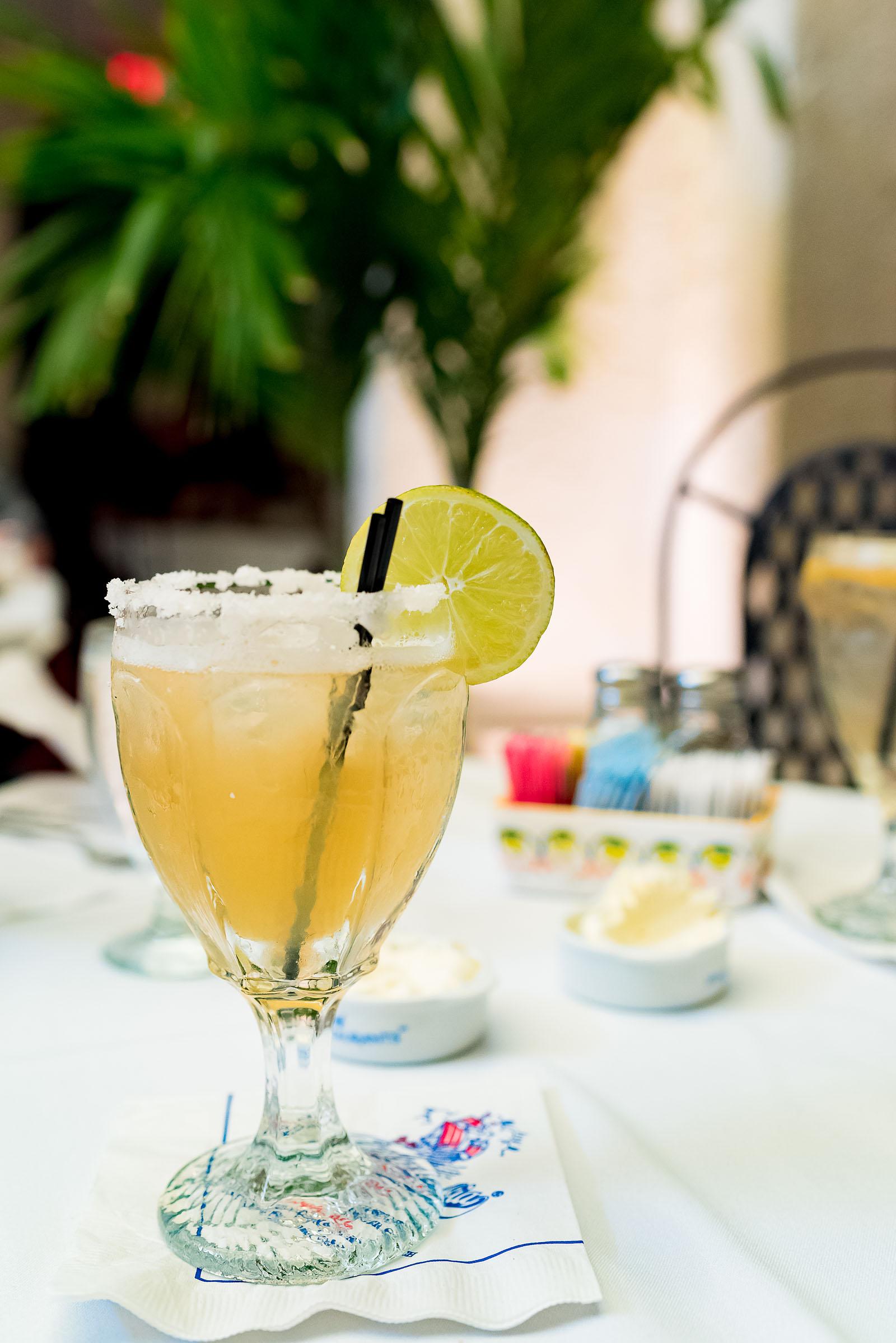 Or my favorite, the classic margaritas (the iced kind, not the frozen kind).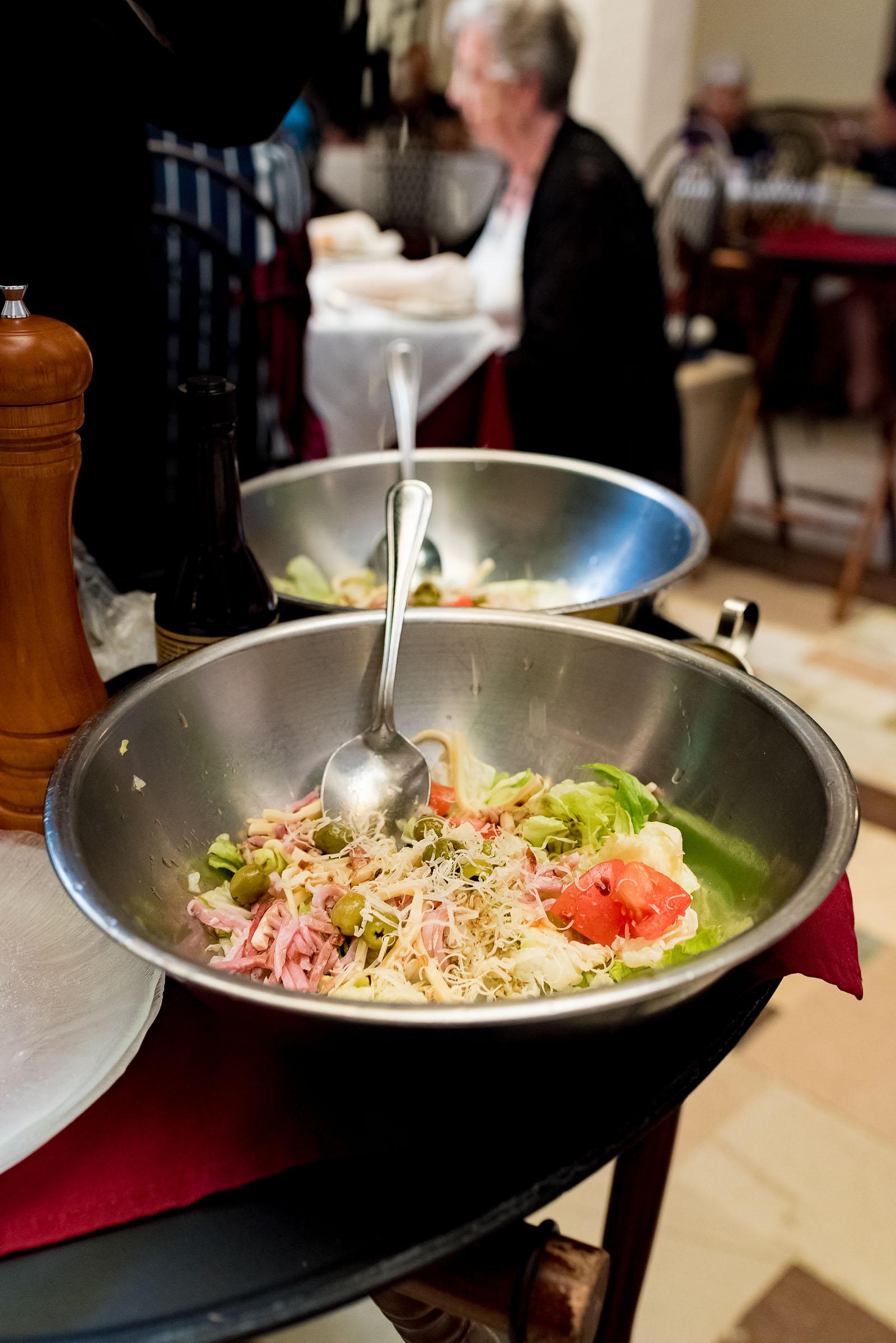 THEN there's this salad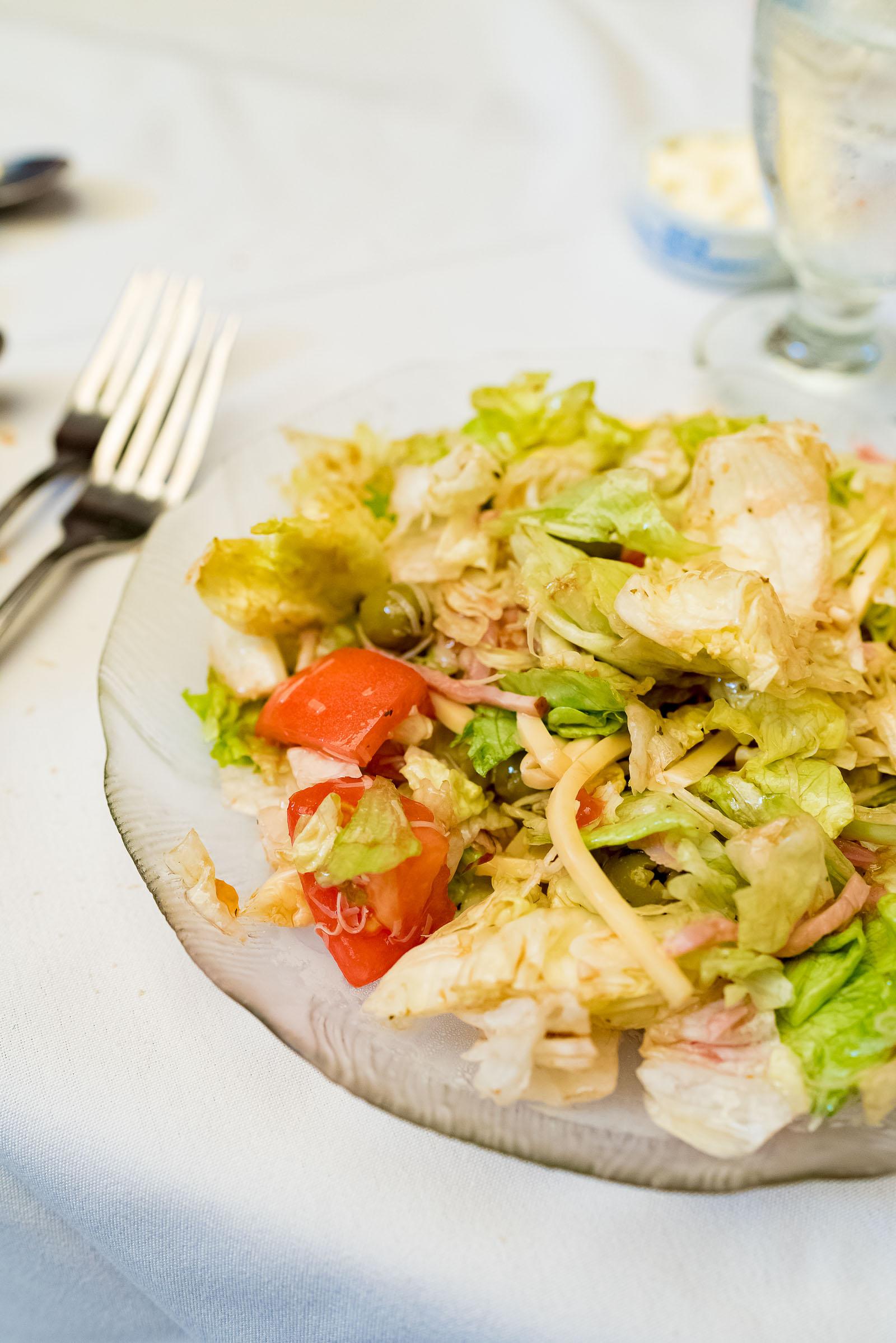 Oh the 1905 Salad. One of the country's most perfect salads.
As I told you in 2014:
"Tossed tableside, this is Columbia's Original "1905" Salad: a legend in its own right. This salad was named "One of America's Top Ten Best Salads" by the Salad Guy, Wiley Mullins in USA Today and once you taste the pungent, salty and vibrant concoction you'll understand why… Iceberg lettuce, julienne ham, swiss cheese, tomatoes, green olives, grated Romano cheese and Columbia's famous garlic dressing. The flavors are so well-balanced their memory haunts you for days afterwards."
And now, 3+ years later, that's truer than ever for me.
For those of you not making it down to Florida any time soon, the Columbia has the recipe for their 1905 Salad in their cookbook too:
(Sometimes I'll order the Columbia's black bean soup in place of the 1905 or in addition to it. This is the a delicious bowl of Cuban comfort food and especially delicious with the Columbia's own line of hot sauces mixed in.)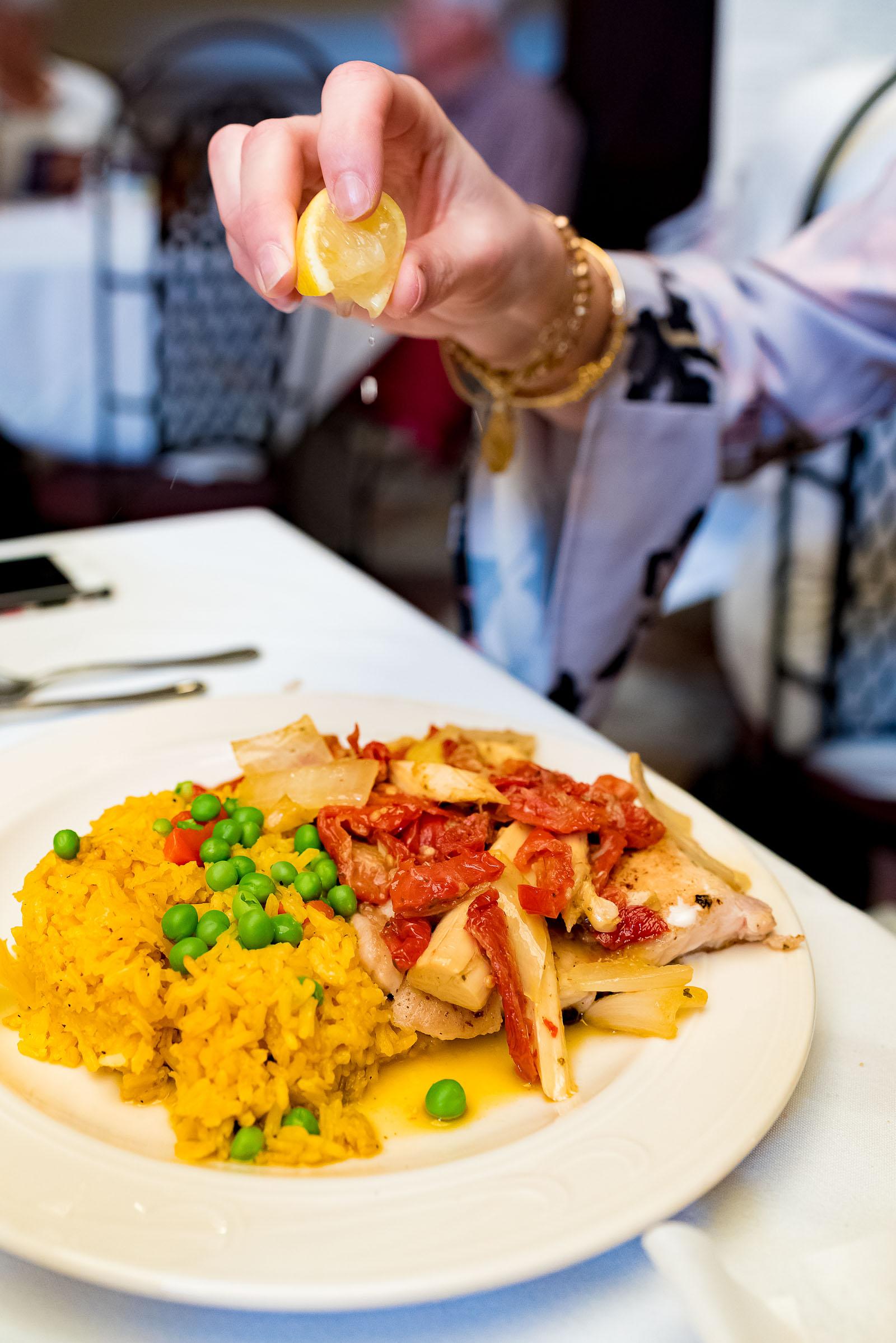 This trip my sister tried a new dish, the Red Snapper "Adelita". A grilled snapper fillet topped with hearts of palm, artichoke hearts, sun-dried tomatoes, extra virgin olive oil, garlic and onions all served with yellow rice.
It was SCRUMPTIOUS!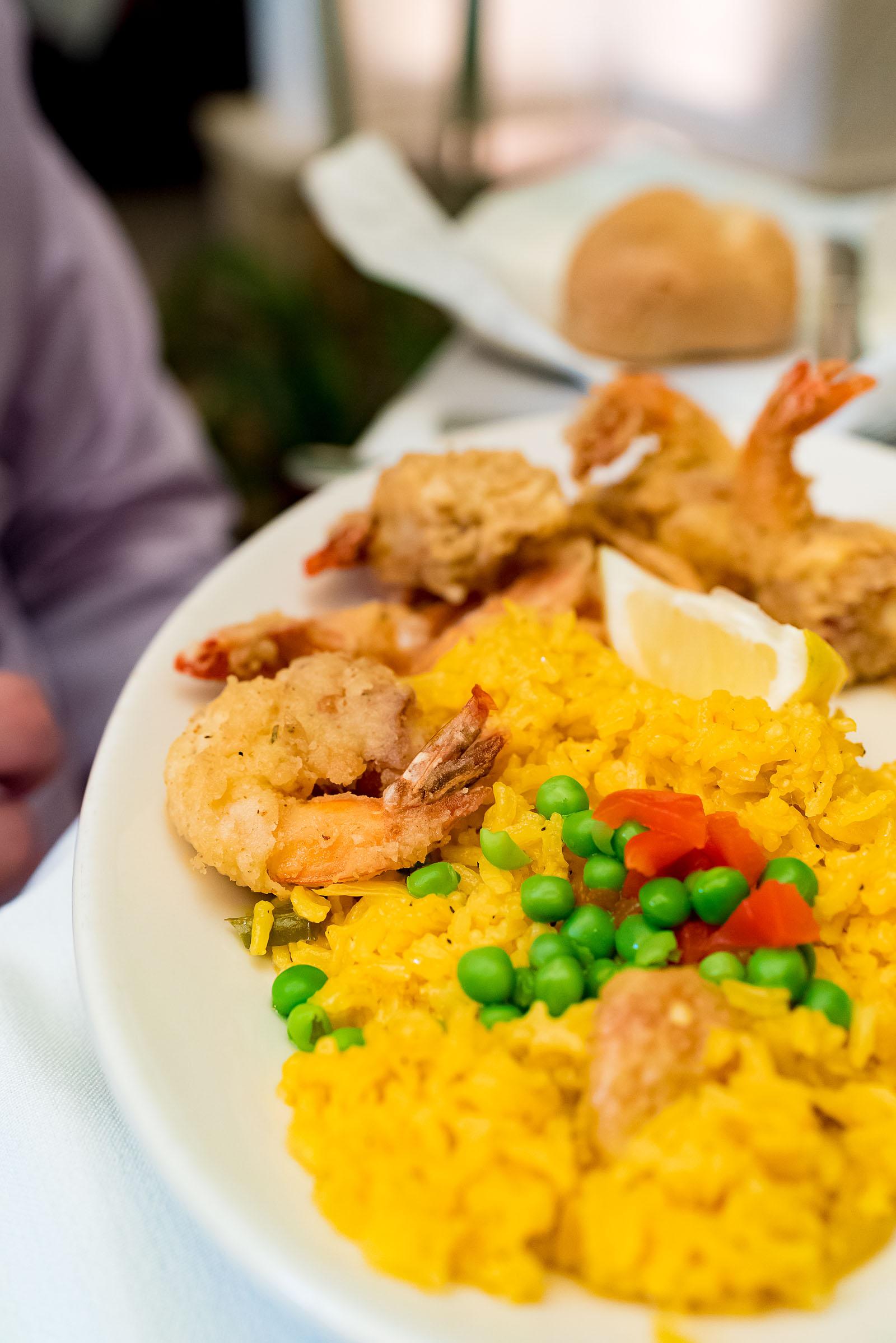 Hubby, on the other hand, rarely deviates from his favorite Columbia order… the Shrimp Supreme. This Columbia restaurant creation bacon-wrapped, marinated shrimp that's then fried and served with yellow rice. He ordered this by chance on his first visit to the Columbia and hasn't found something he loves more.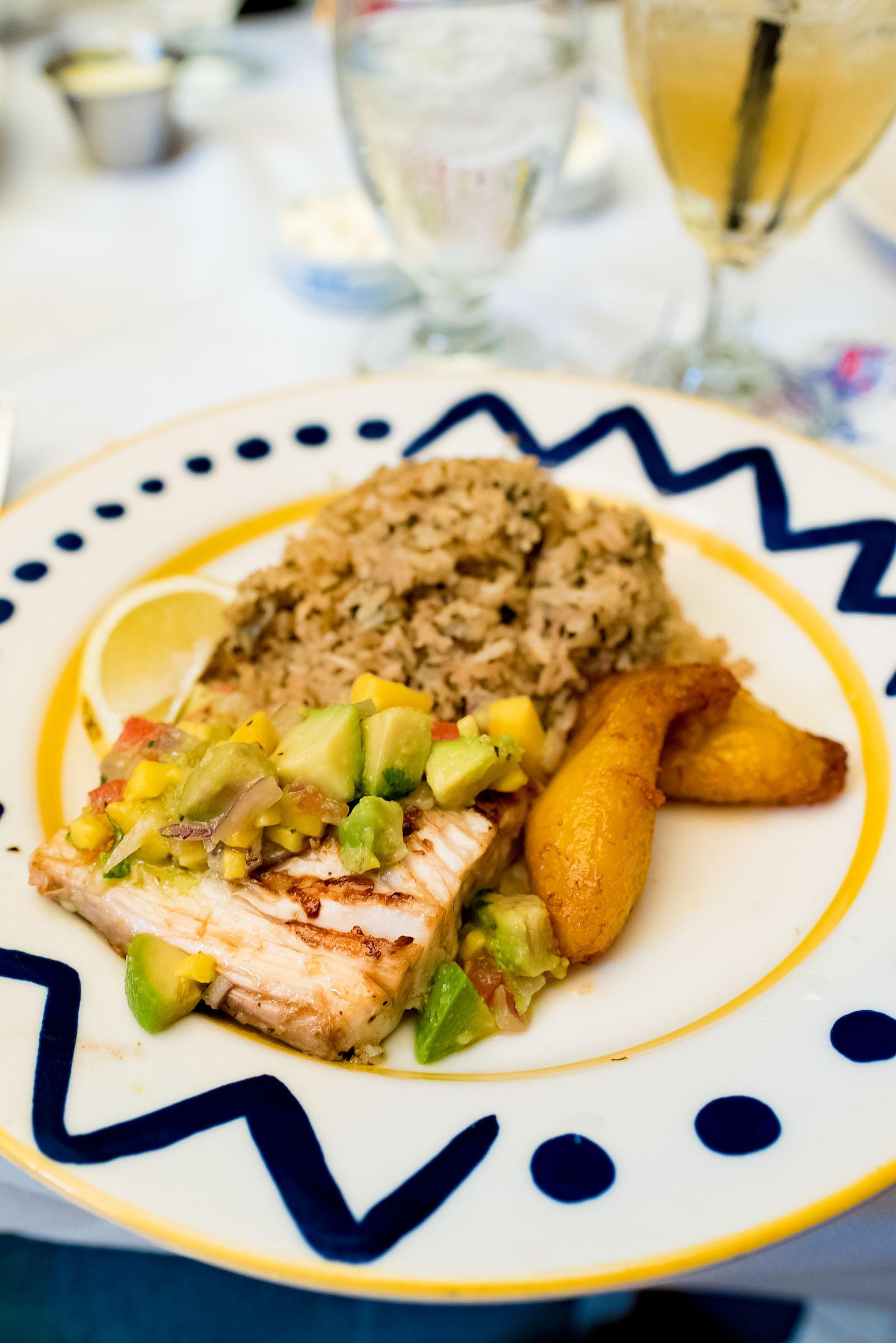 I also opted to try something new this trip, a special of mahi mahi with a mango avocado salsa, herbed rice and plantains.
It was absolutely SPECTACULAR. Perfectly charred, super moist and fresh… mmm, my mouth is watering just thinking about it.
Columbia if you're reading this, please put this special on the regular menu — it's a keeper!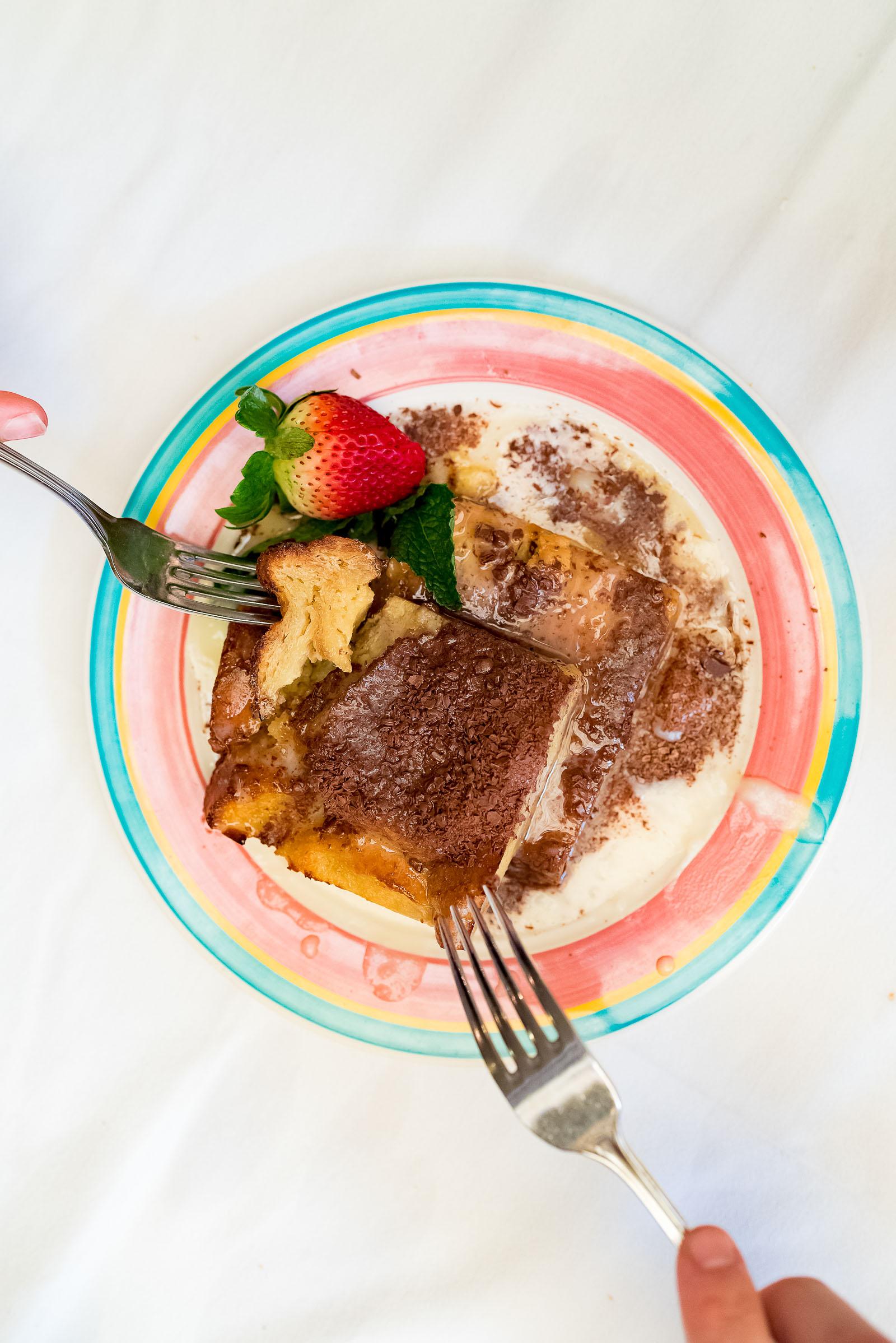 For dessert we ordered my sister's absolute favorite dish at the Columbia…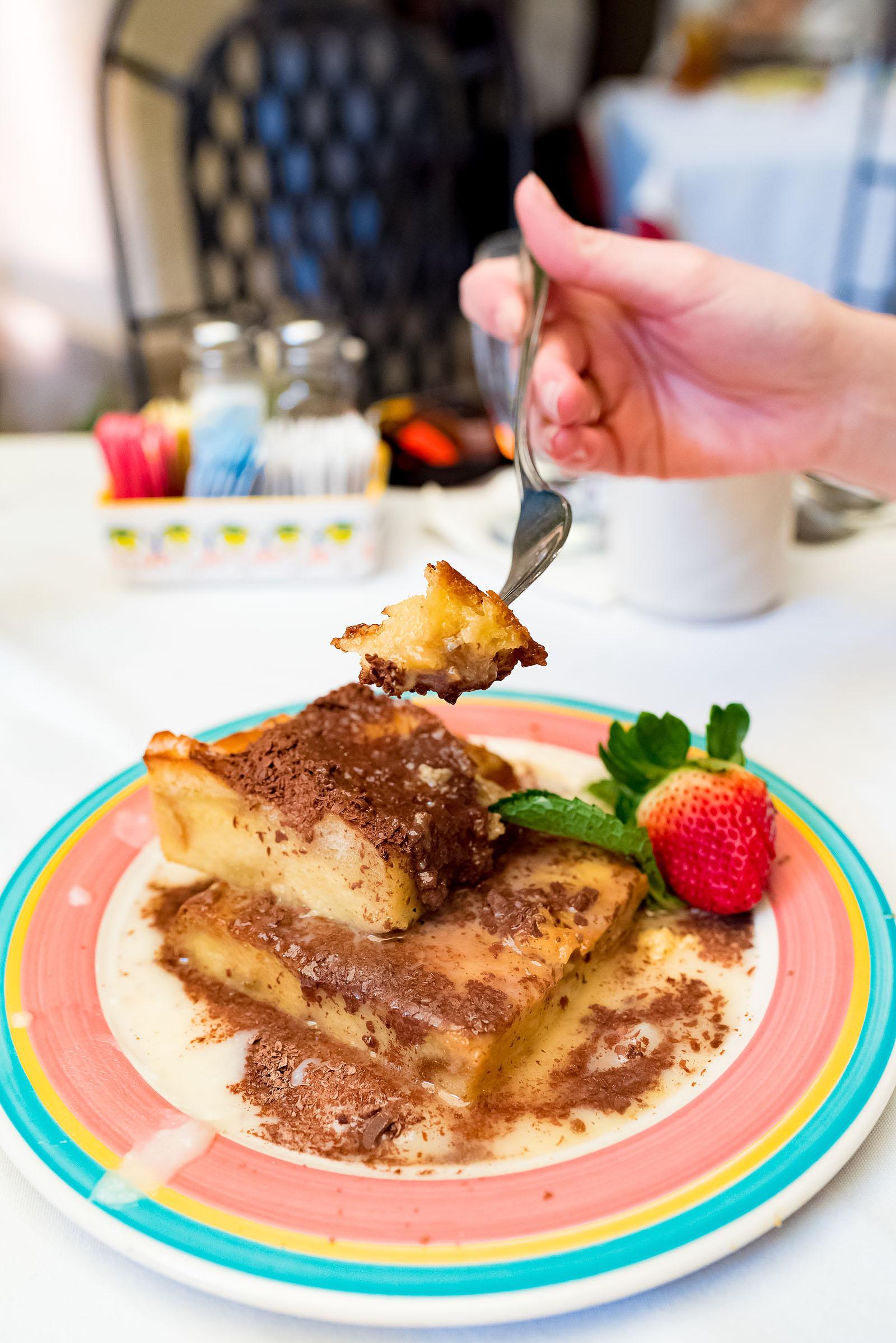 The White Chocolate Bread Pudding.
This is quite a legendary dessert at the Columbia and after one bit, it's easy to see why. Made with white chocolate and La Segunda Central Bakery Cuban bread all topped with a rich Bacardi rum sauce… YUM.
This last trip to the Columbia proved to be very hard but very healing as well. And who can be sad eating that Bread Pudding?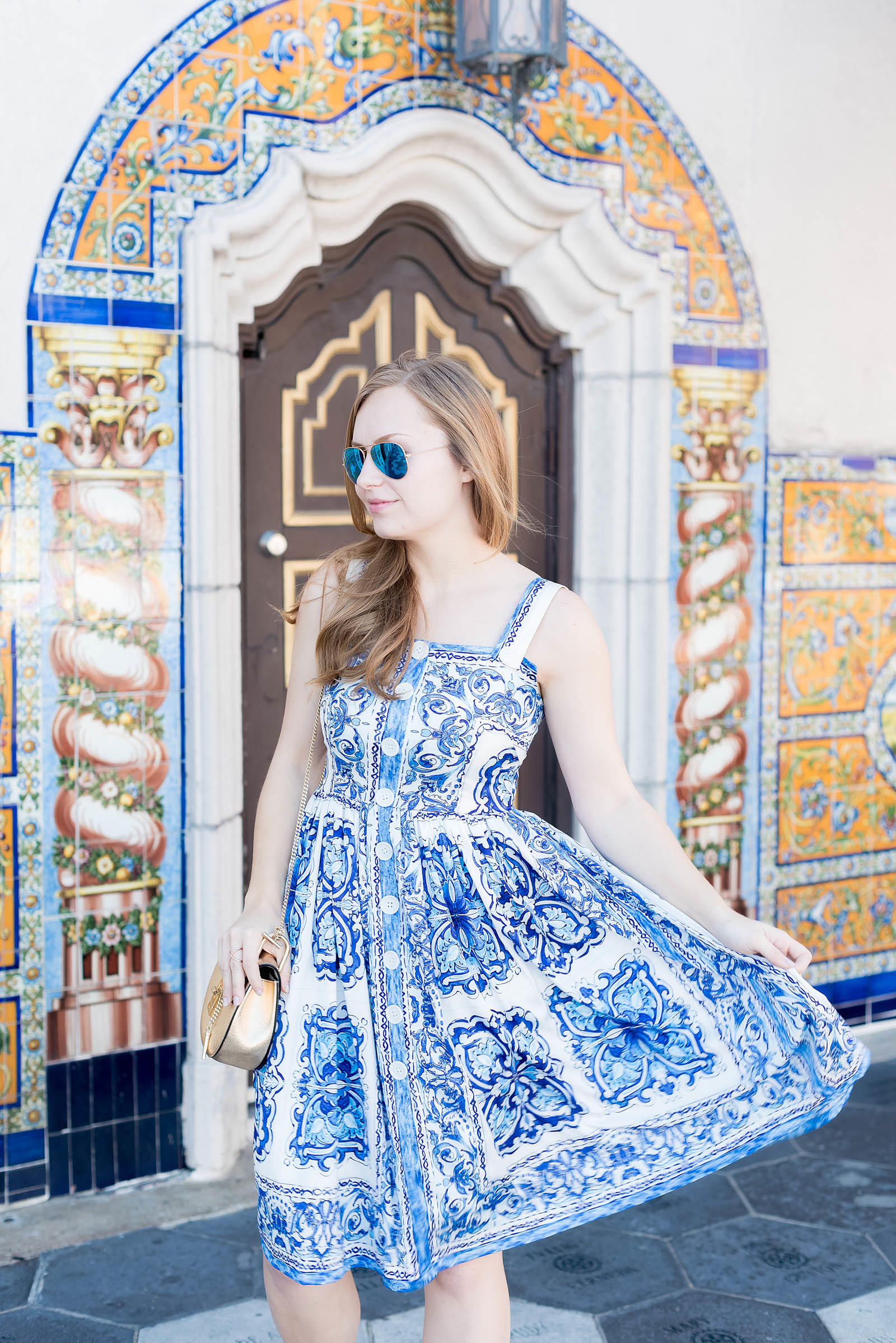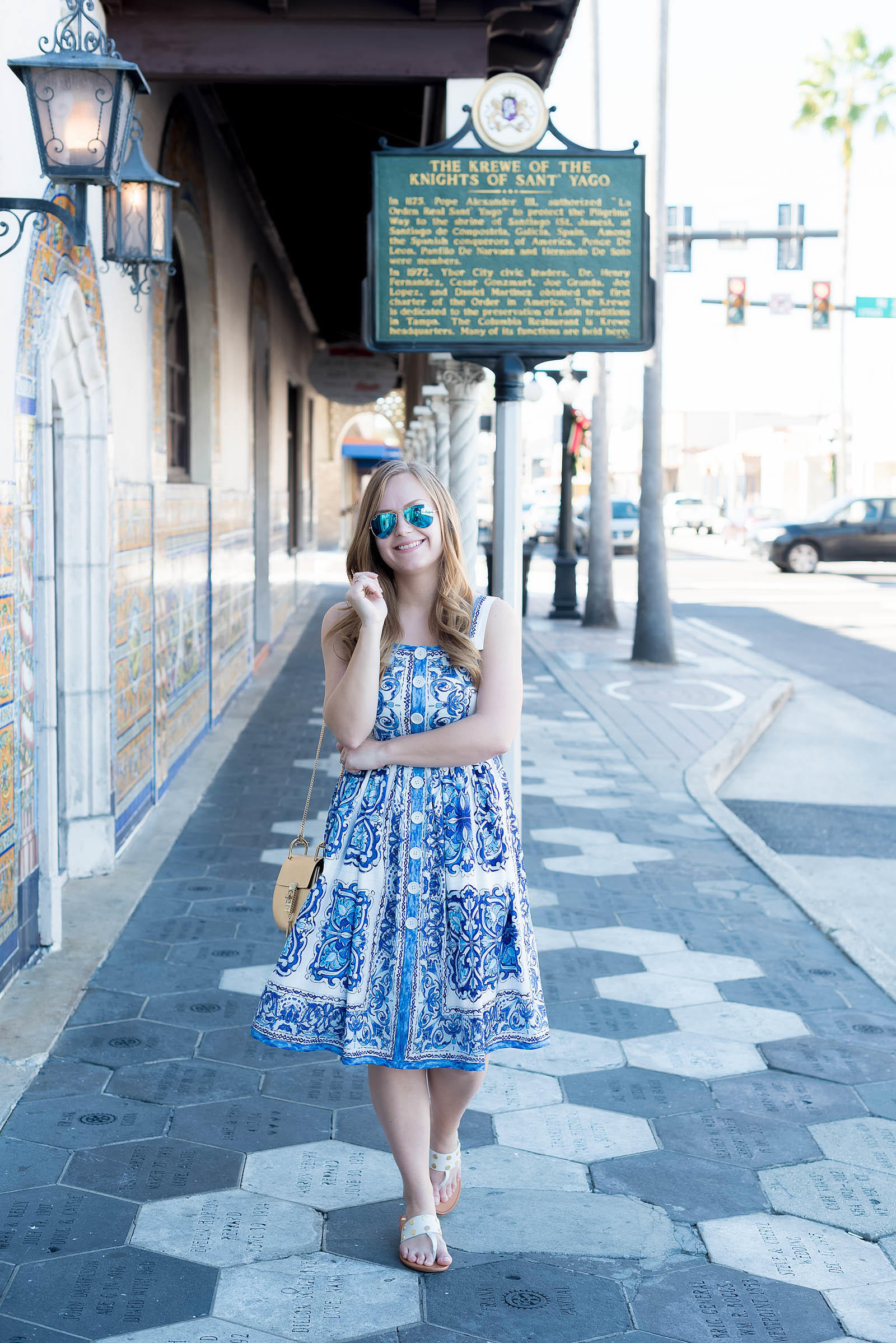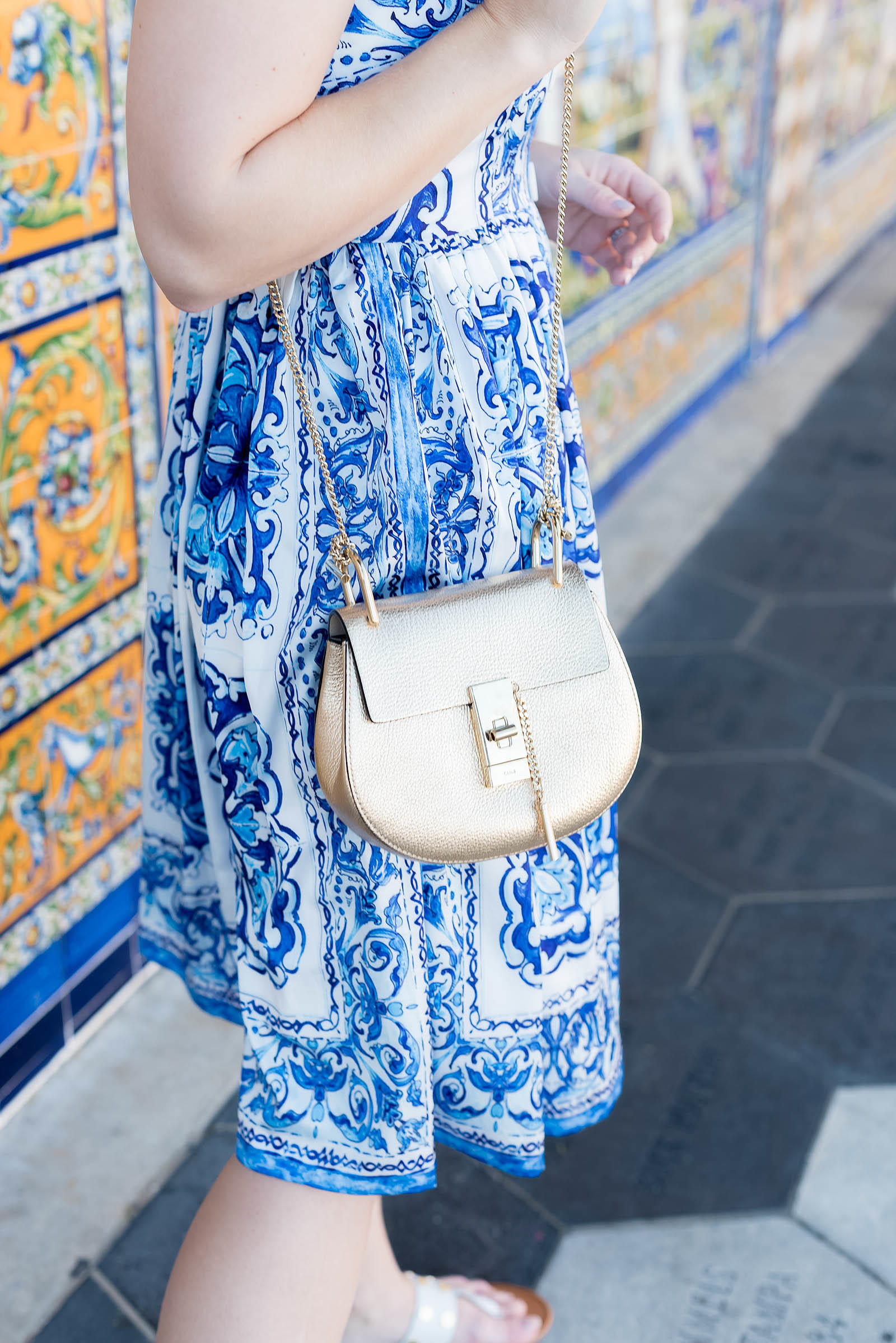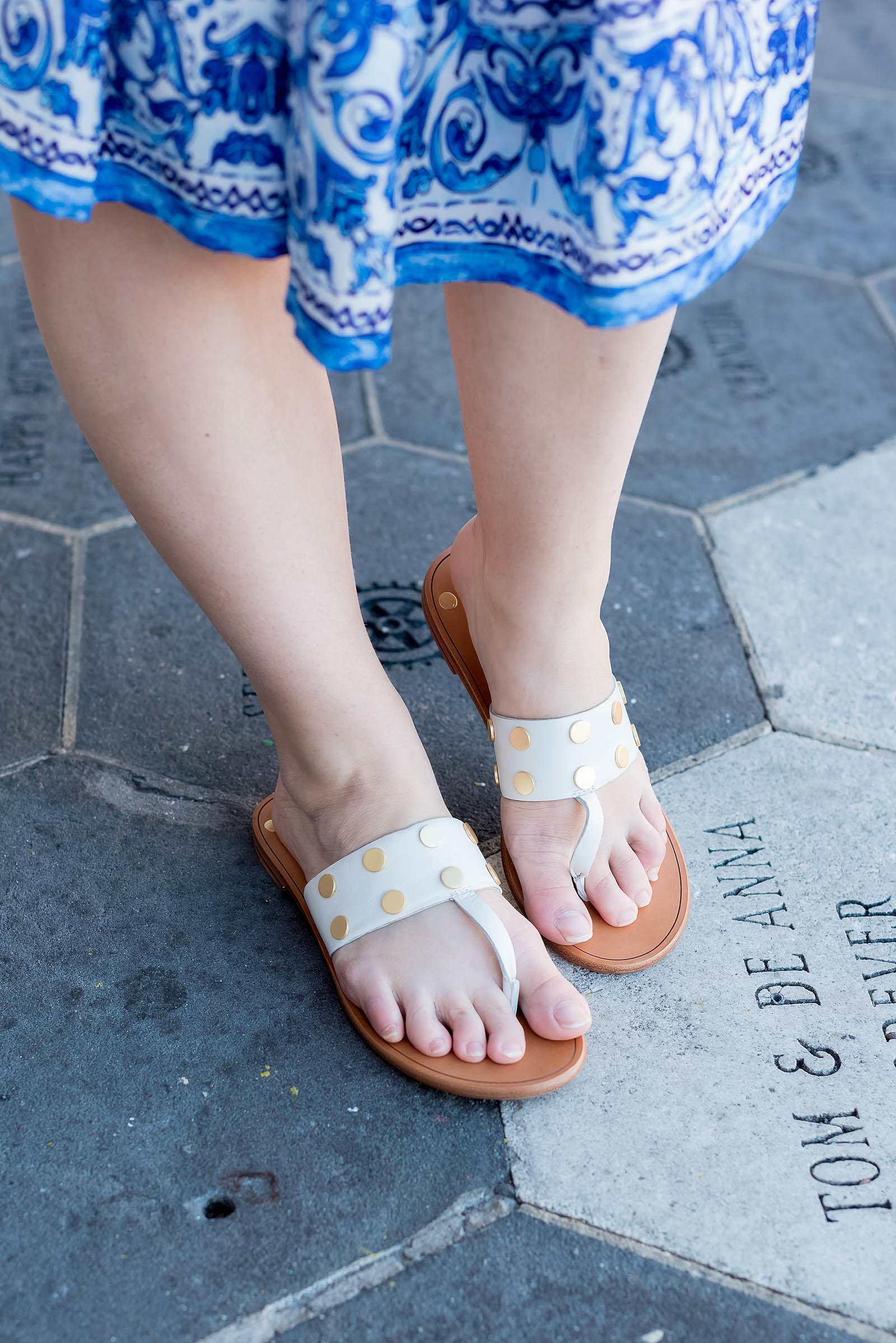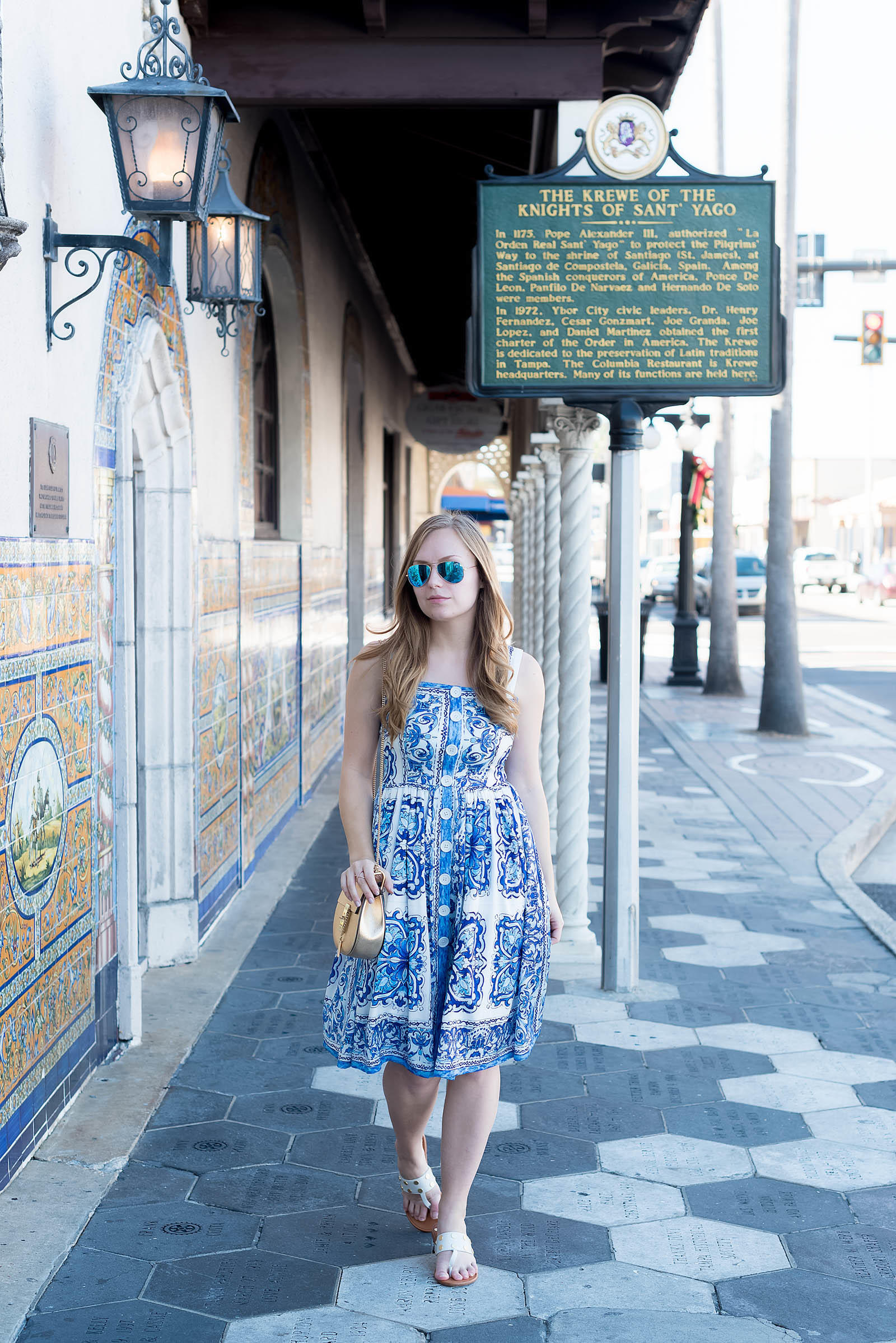 SHOP THE LOOK:
Dress – SheIn (similar) || Bag – Chloé (obsessed) || Sandals – c/o Hammitt (similar) || Sunglasses – Ray-Ban || Ring – c/o Bauble Bar