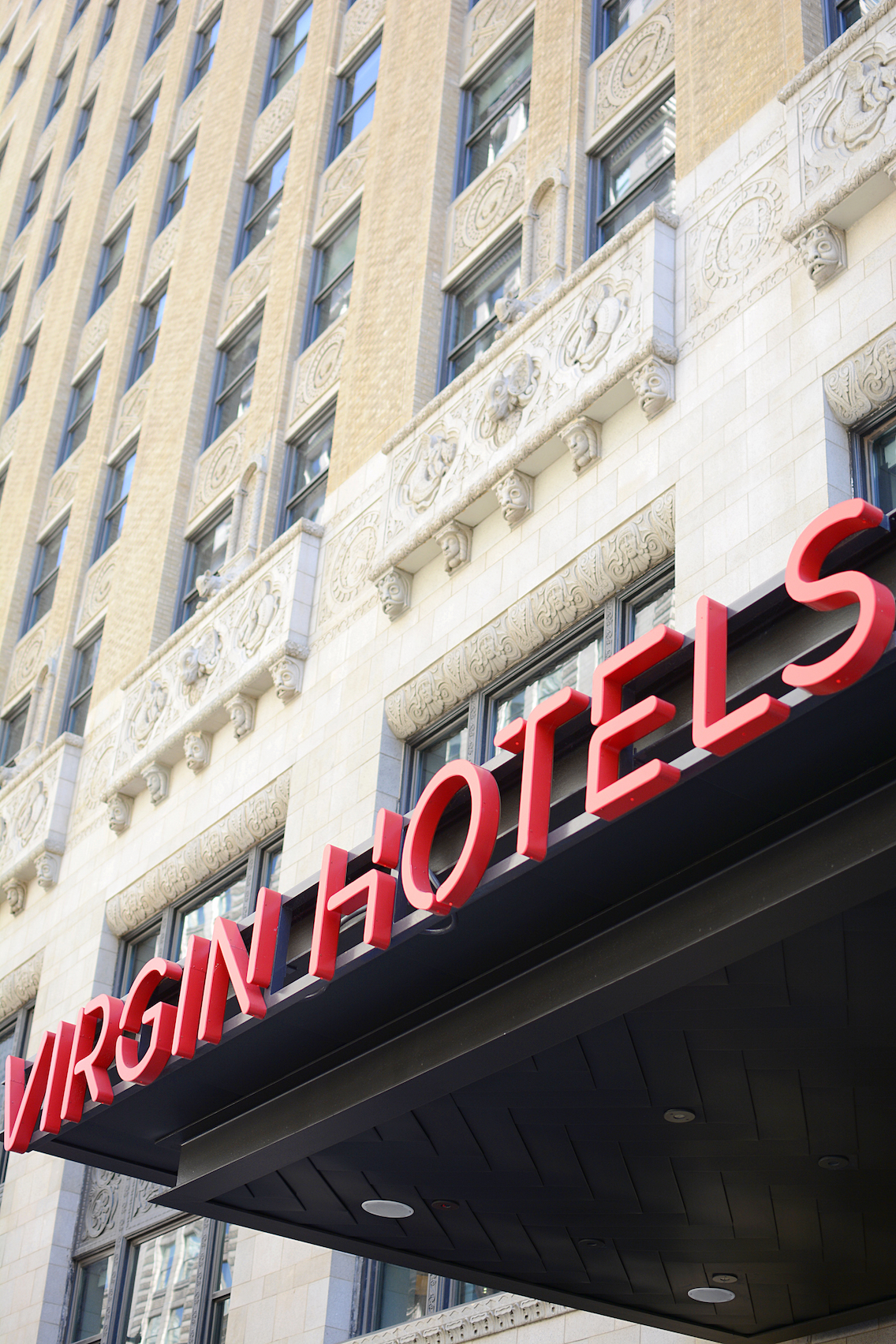 For almost exactly a year I've been itching to stay at the Virgin Hotel.
Last October I attended the first preview dinner for the newly announced hotel. Everything was still completely under construction and yet Head Chef Rick Gresh (and his insanely delicious tuna tartare) had me counting down the days until the launch!
When the hotel finally opened quietly in January, the buzz was enormous. Then in March the casual first floor diner, Miss Ricky's opened, showcasing a fun menu and even more addictive dishes (chicken & waffles, anyone?).
By the time the grand opening occurred in April (remember my interview on opening day for Nightline?), all of Chicago was ready to pounce on the world's first Virgin Hotel. Richard Branson even celebrated the launch with a Ferris Bueller-style parade in front of the hotel!
Couple all of that with a beautifully finished hotel decked out with plenty of British accents (be still my Anglophile heart!), a comedy library designed by the team at Second City, and even the option for boozy afternoon tea on weekends and I was hooked!
So last month Hubby and I finally packed our bags and headed over for a fun end-of-summer staycation.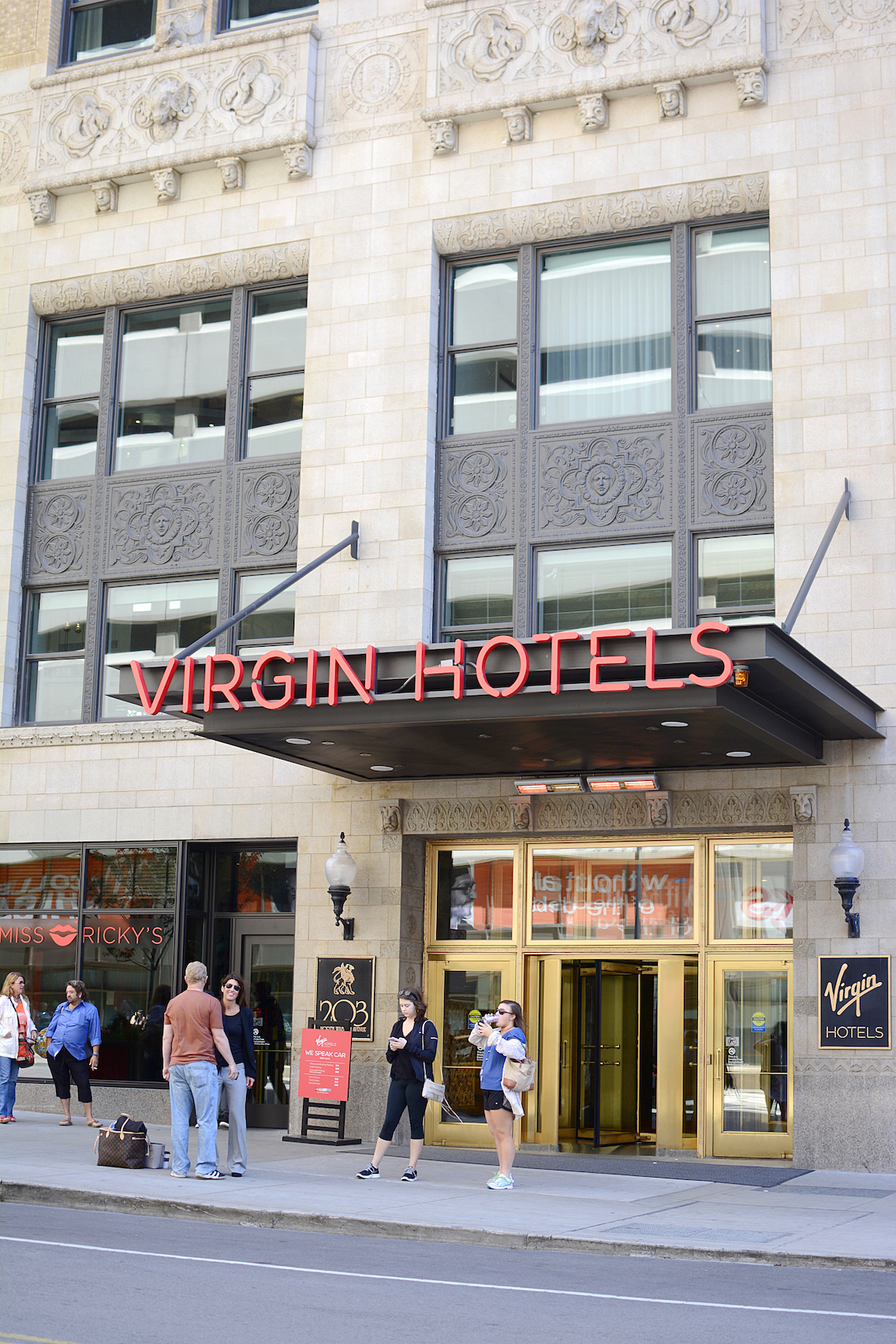 We arrived on a sunny afternoon ready for adventure!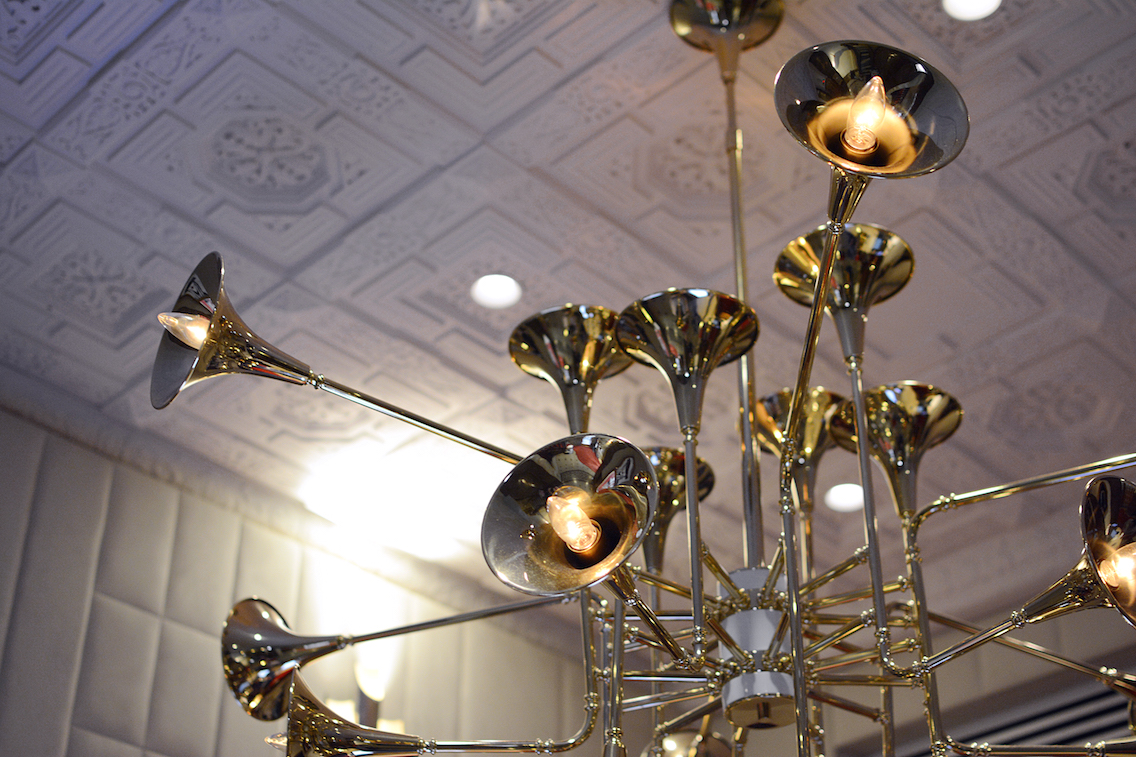 We checked in using the hotel's slick iPad system…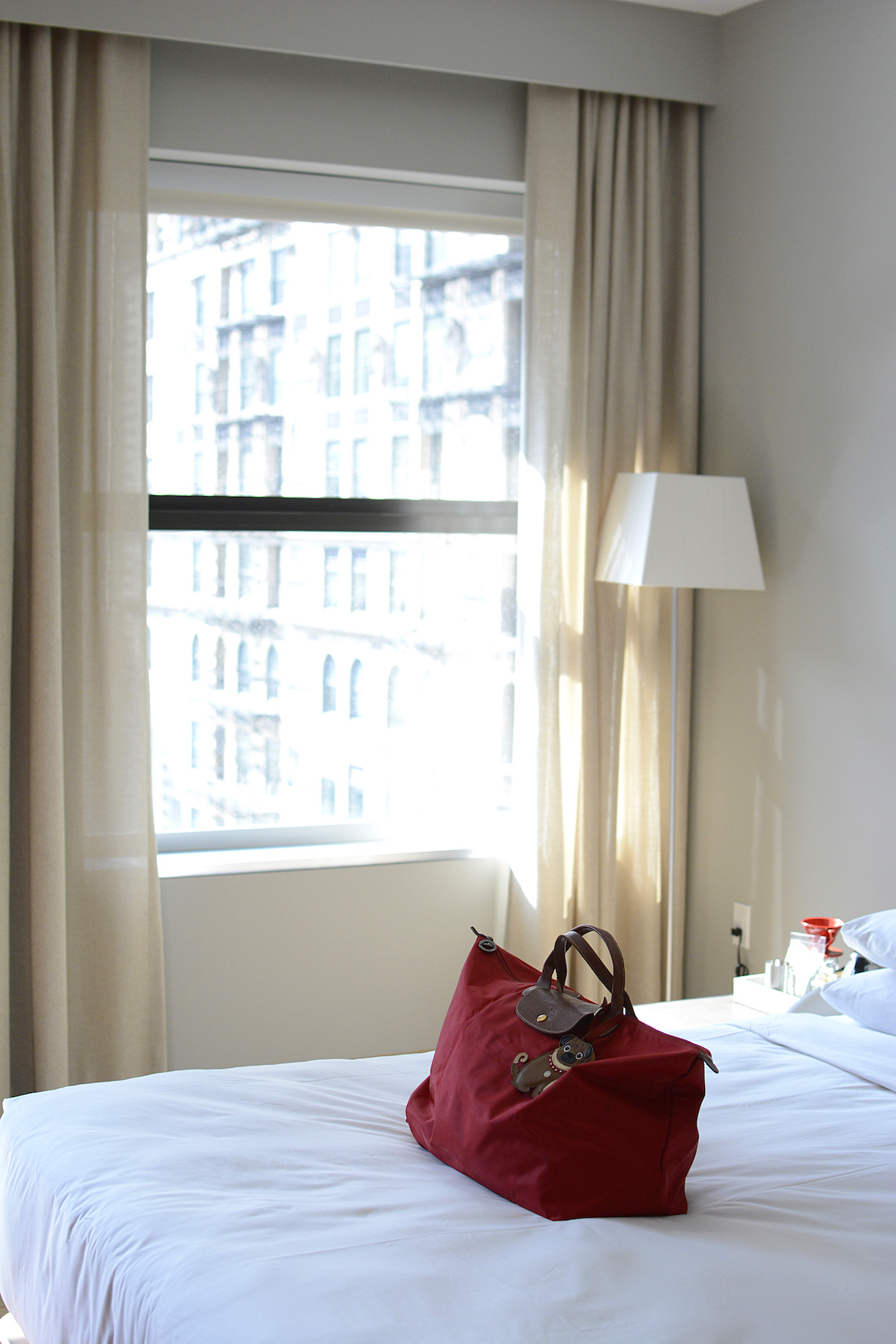 And settled into our sunny room overlooking Wabash.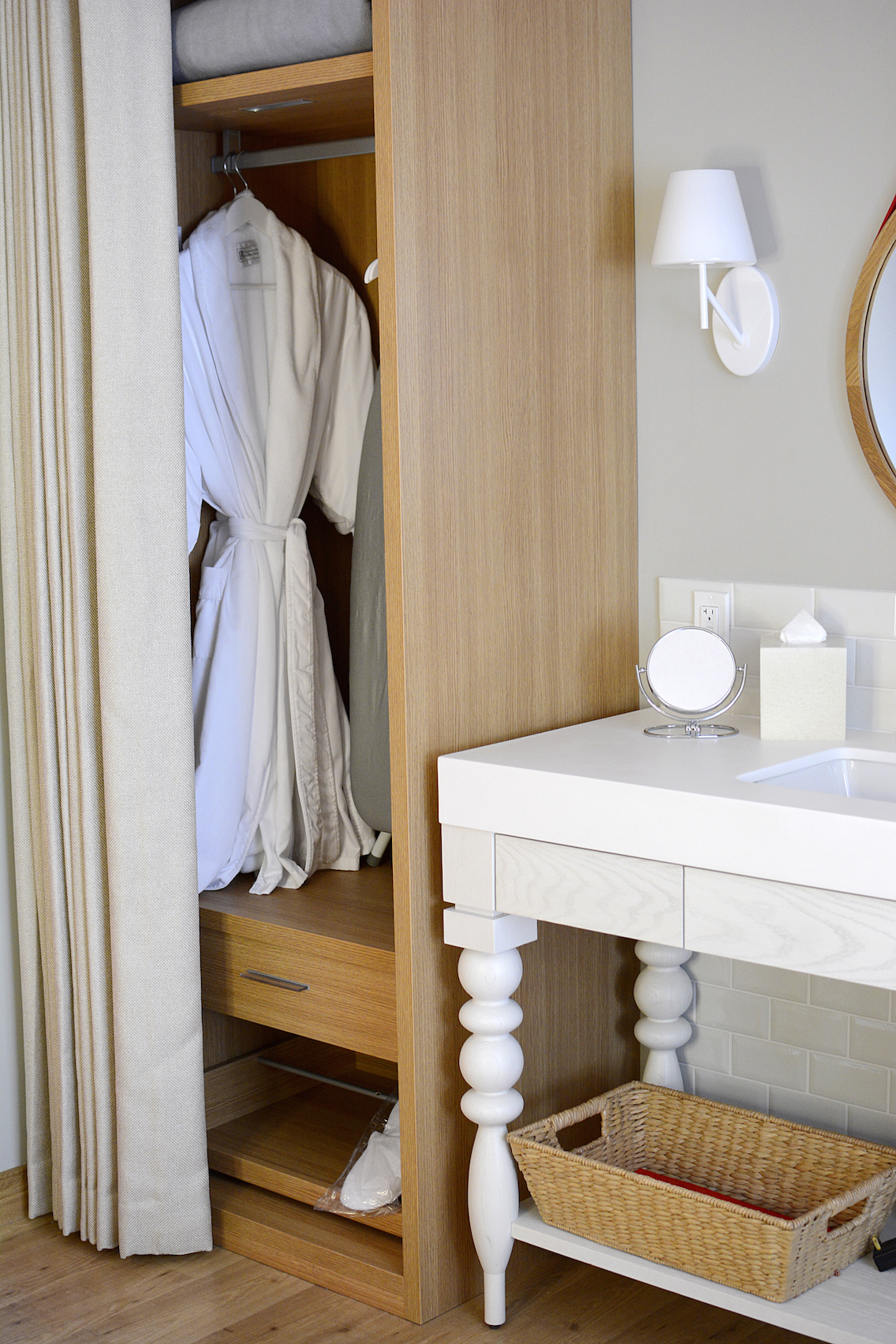 The room is divided into two segments — a bedroom and a separated vanity dressing area and bathroom.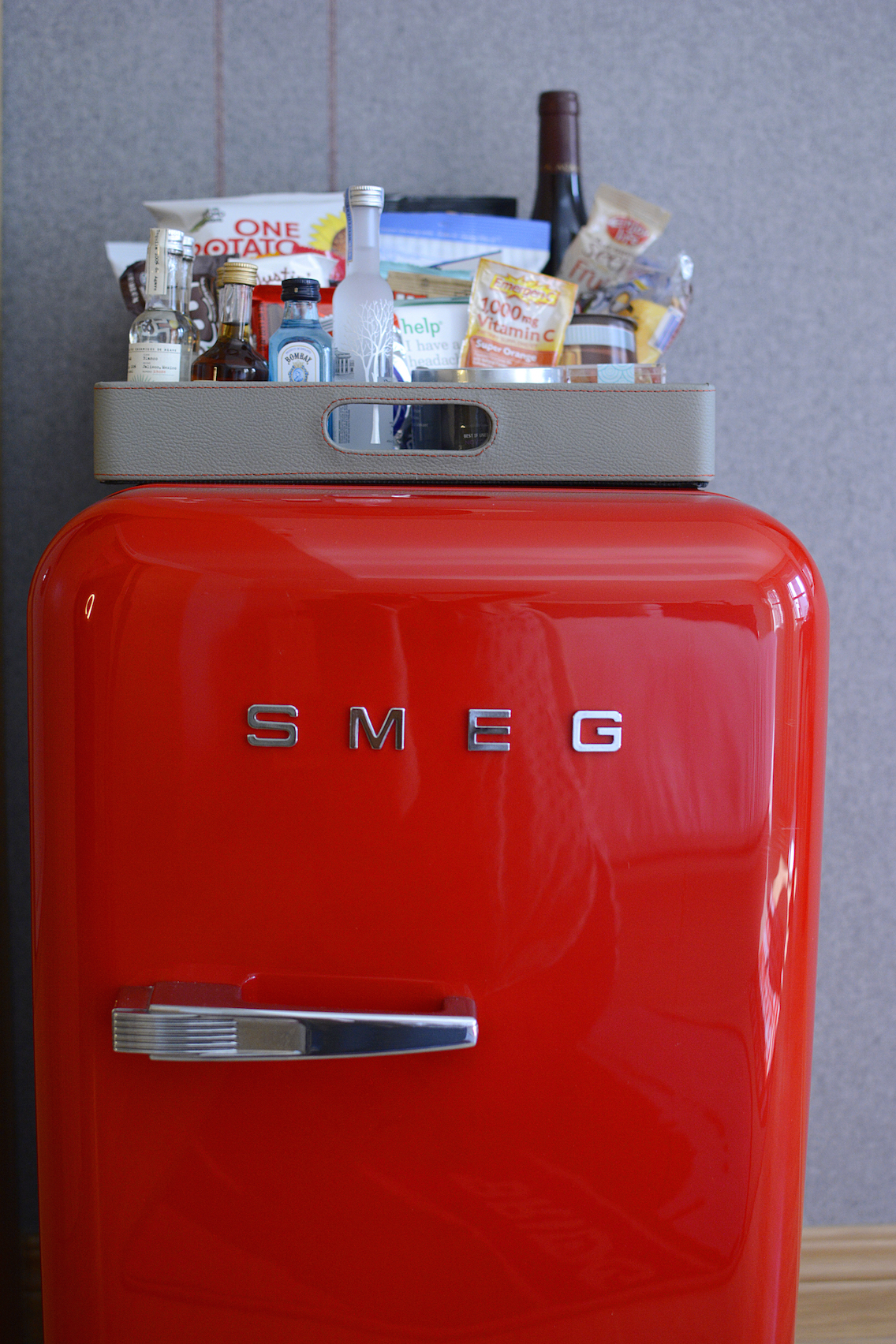 My favorite detail was this charming mini Smeg fridge…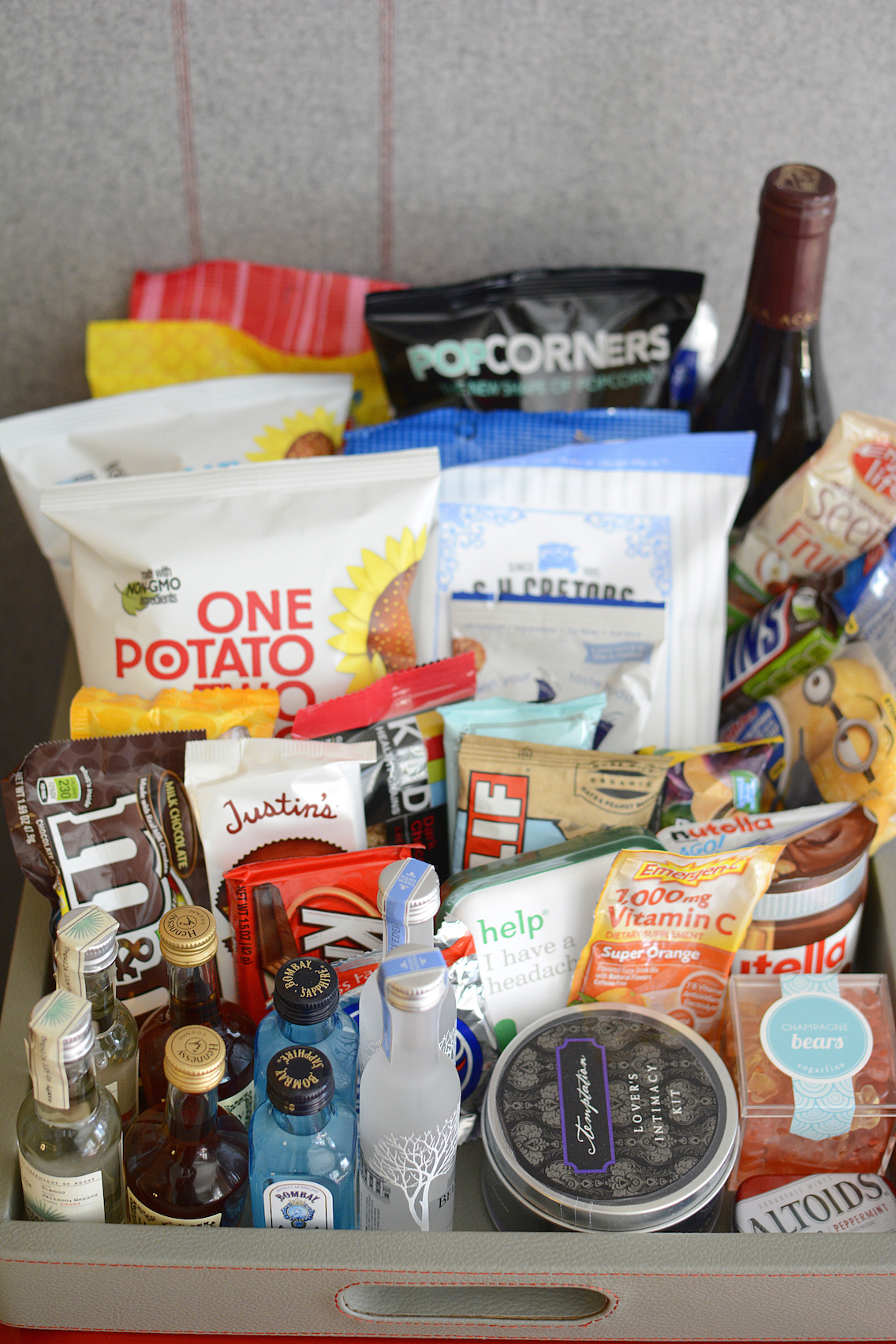 And all its delicious amenities!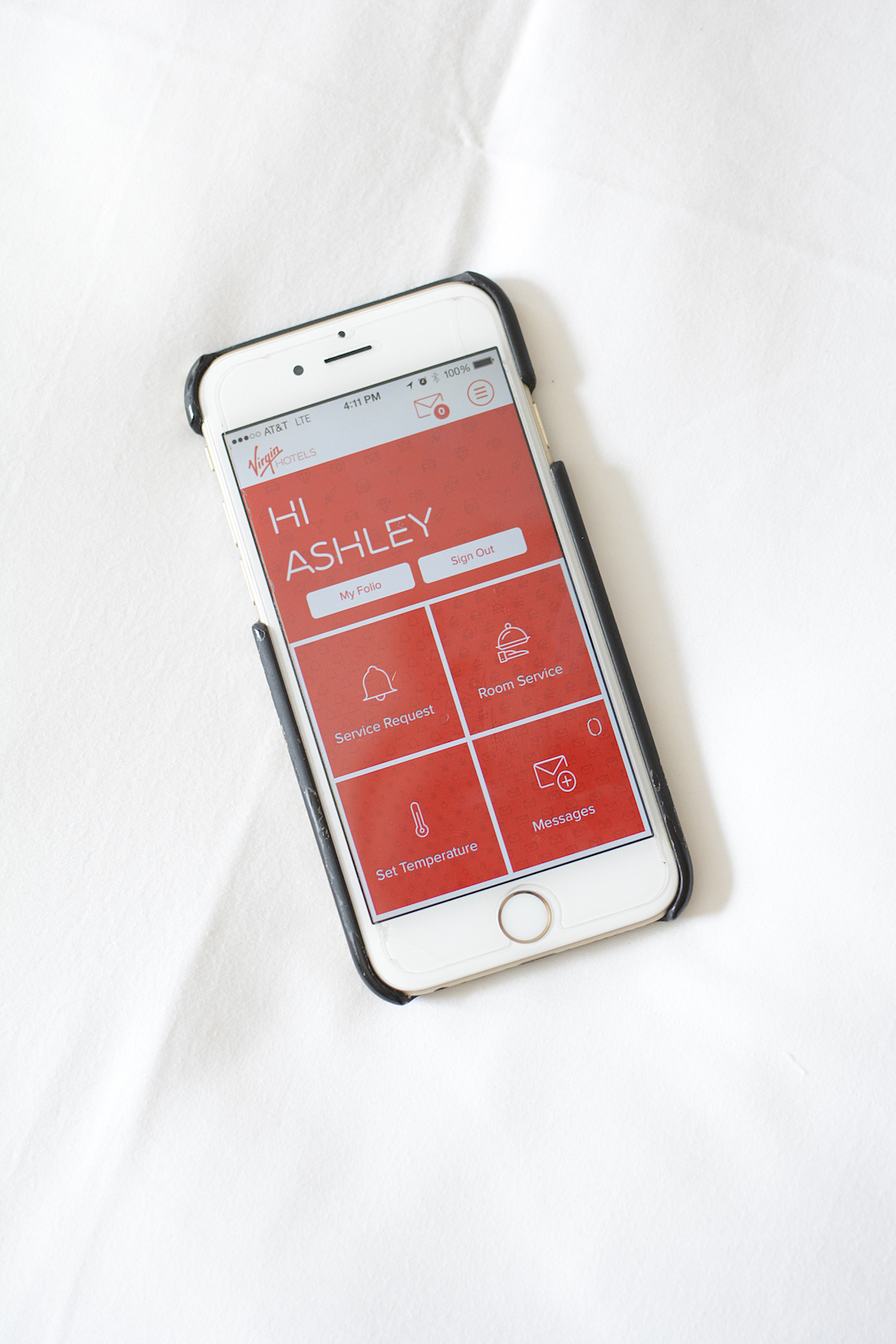 Before arriving I filled out a profile on Virgin Hotel's app detailing some of my favorite things — one of the questions asked what my favorite snack was and…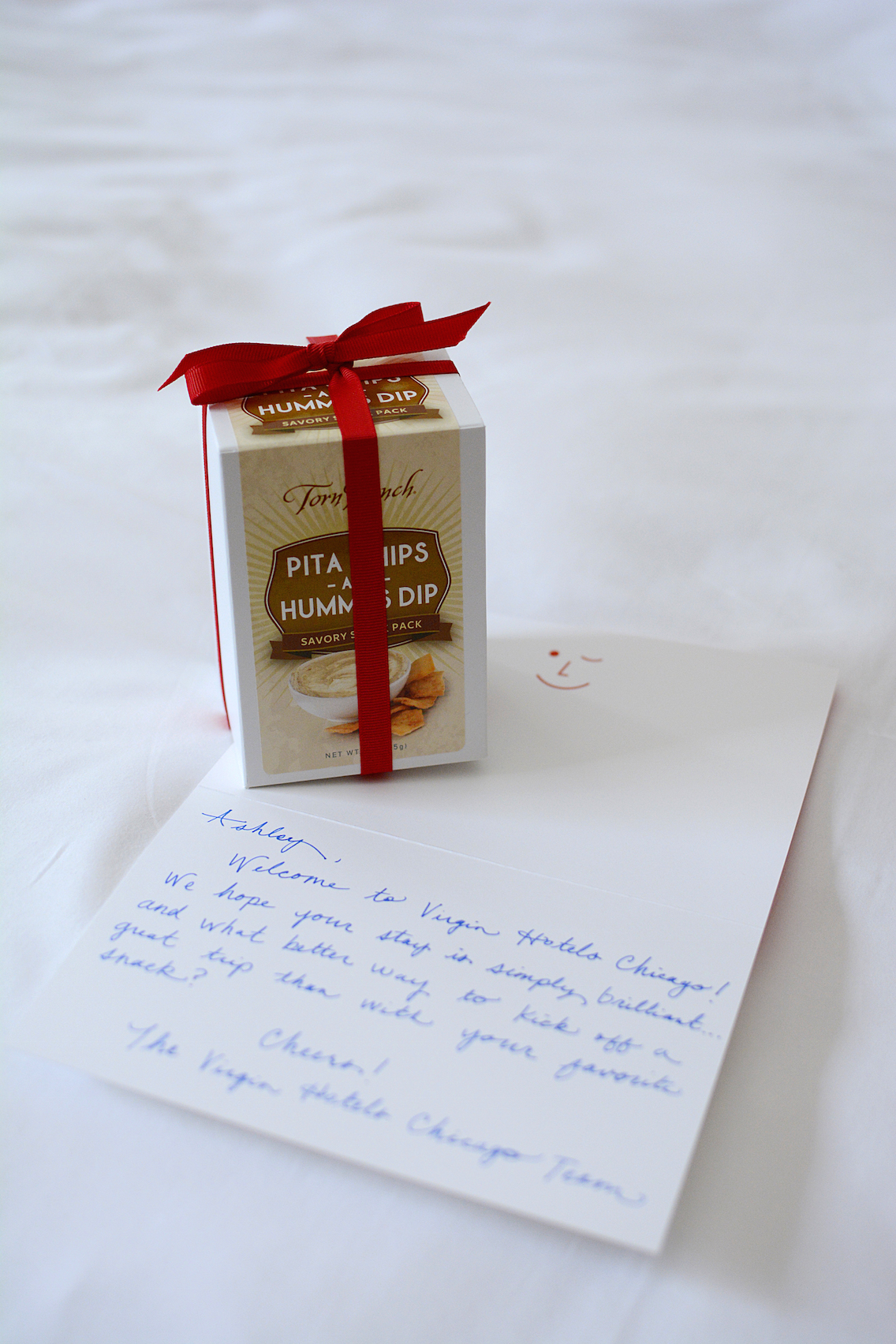 Look what greeted us on the bed when we arrived! Complete with a hand-written note.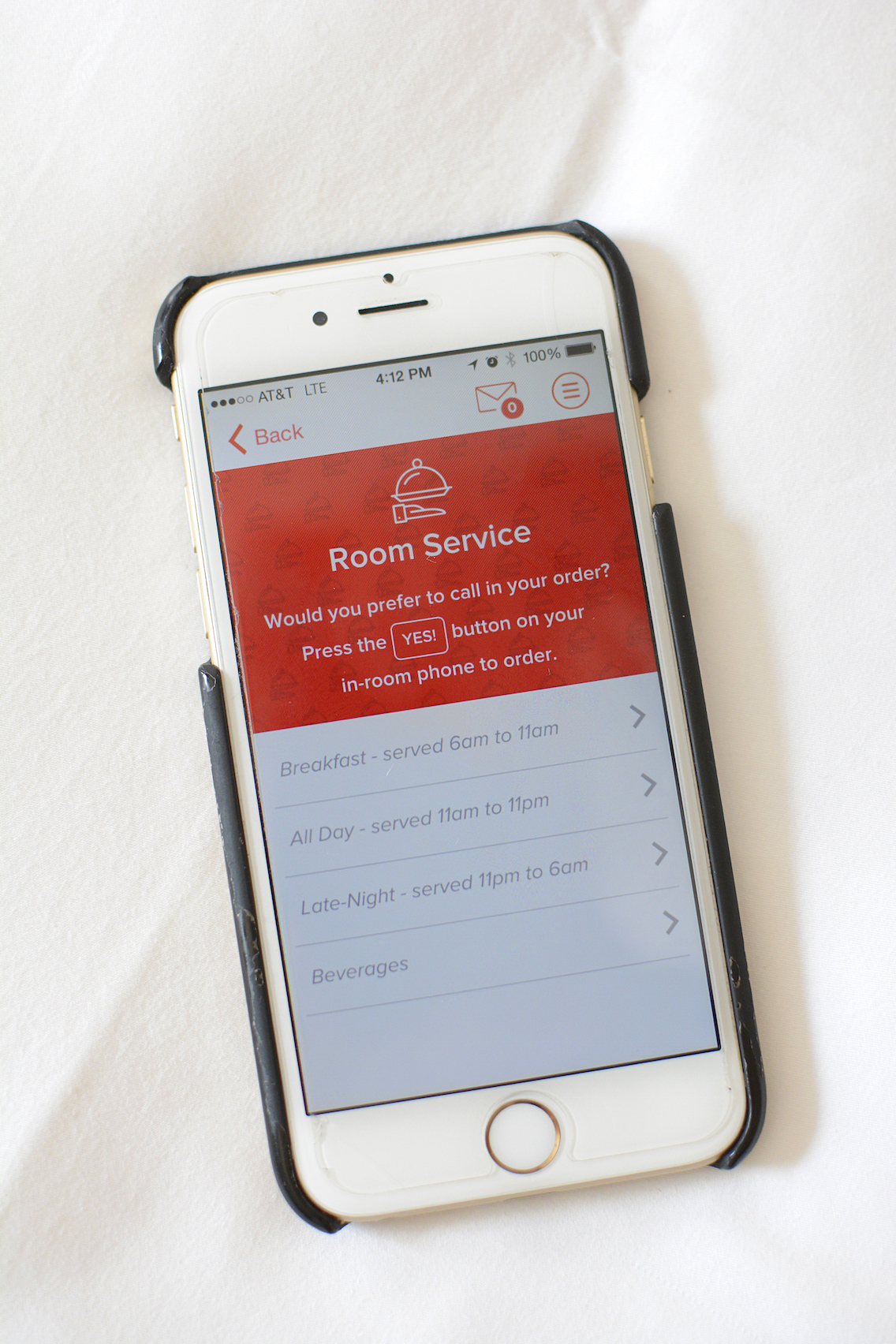 The app is quite extensive — you can even order room-service!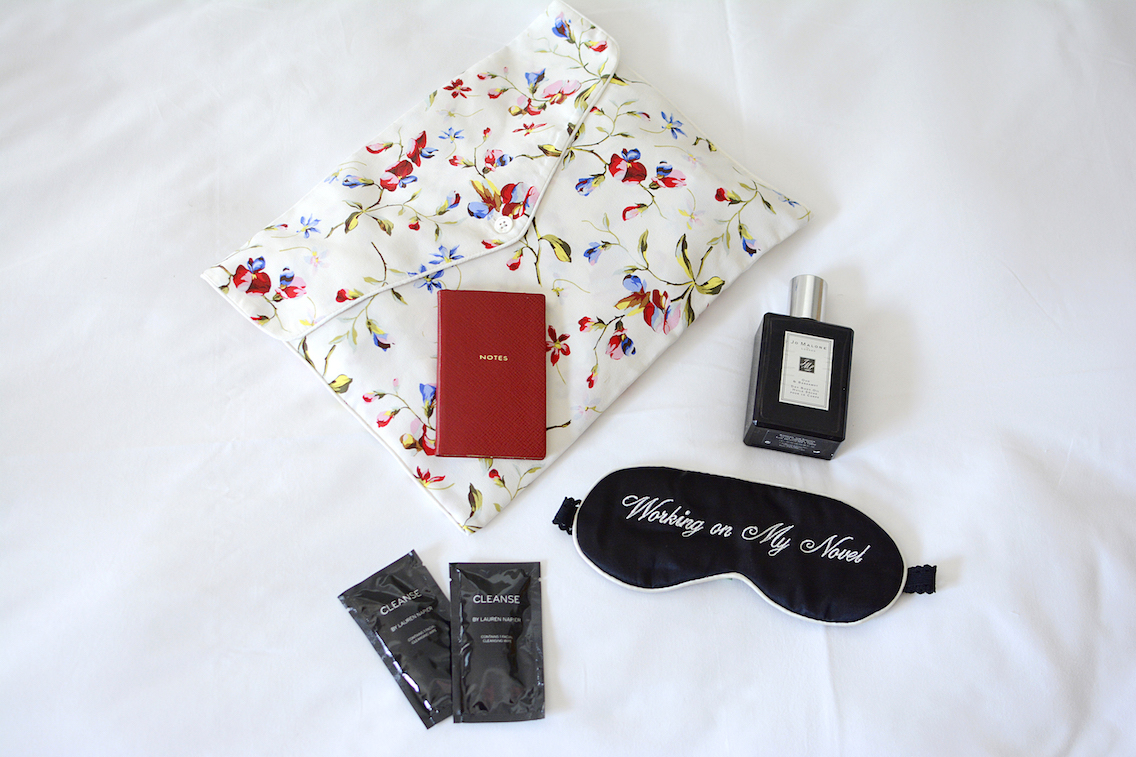 I packed a few of my favorite staycation essentials: 1) a Smythson notebook to jot thoughts into, 2) my favorite pair of floral Equipment pajamas (similar), 3) some Cleanse towelettes to use after working out and for taking my make-up off, 4) my favorite eye mask, and 5) a bottle of Jo Malone Dry Body Oil to use after showering.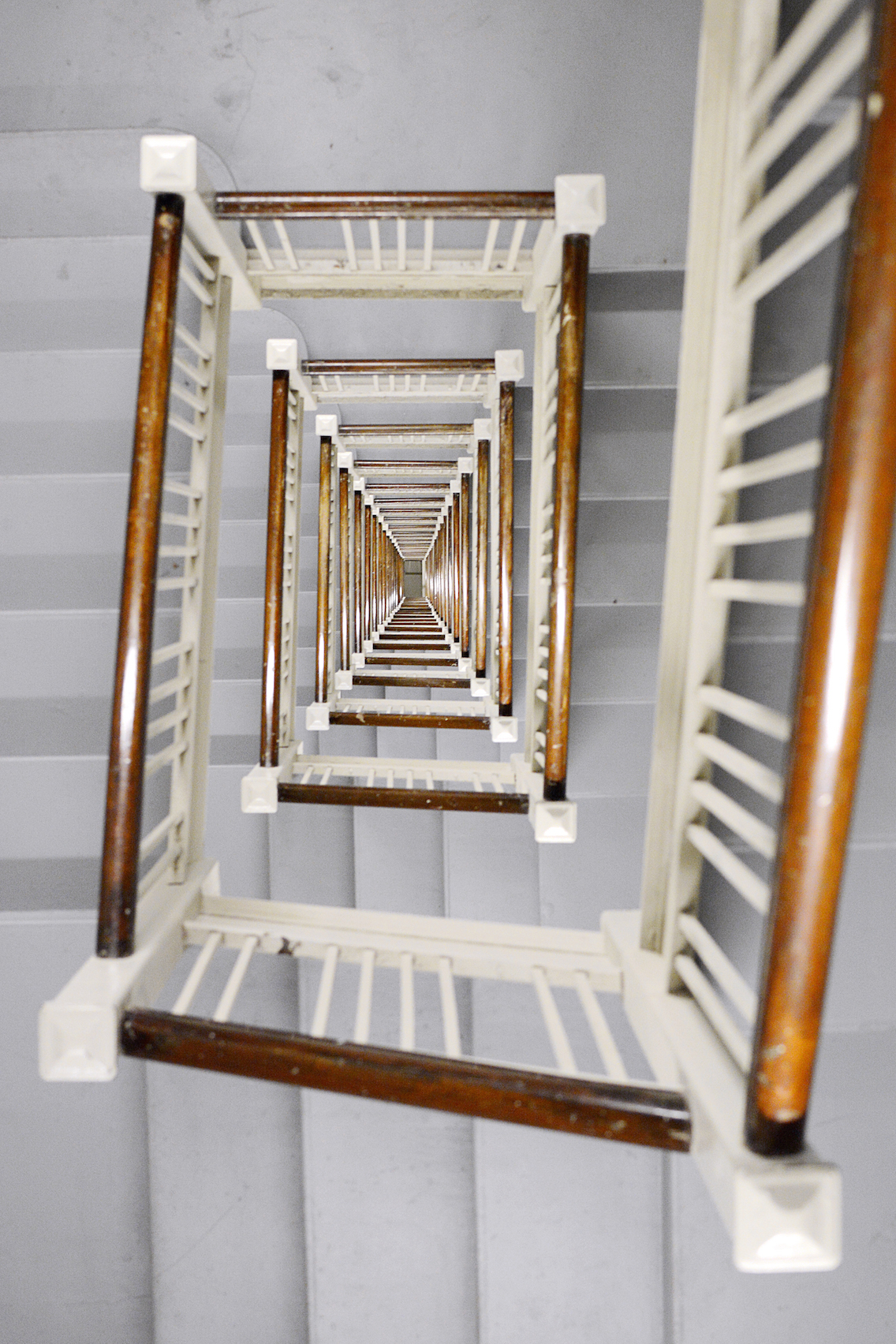 After settling in, Hubby and I explored more of the hotel, took a much-needed long shower, and had a small room-service dinner (try the Feta Cheese Sticks!), just the two of us together.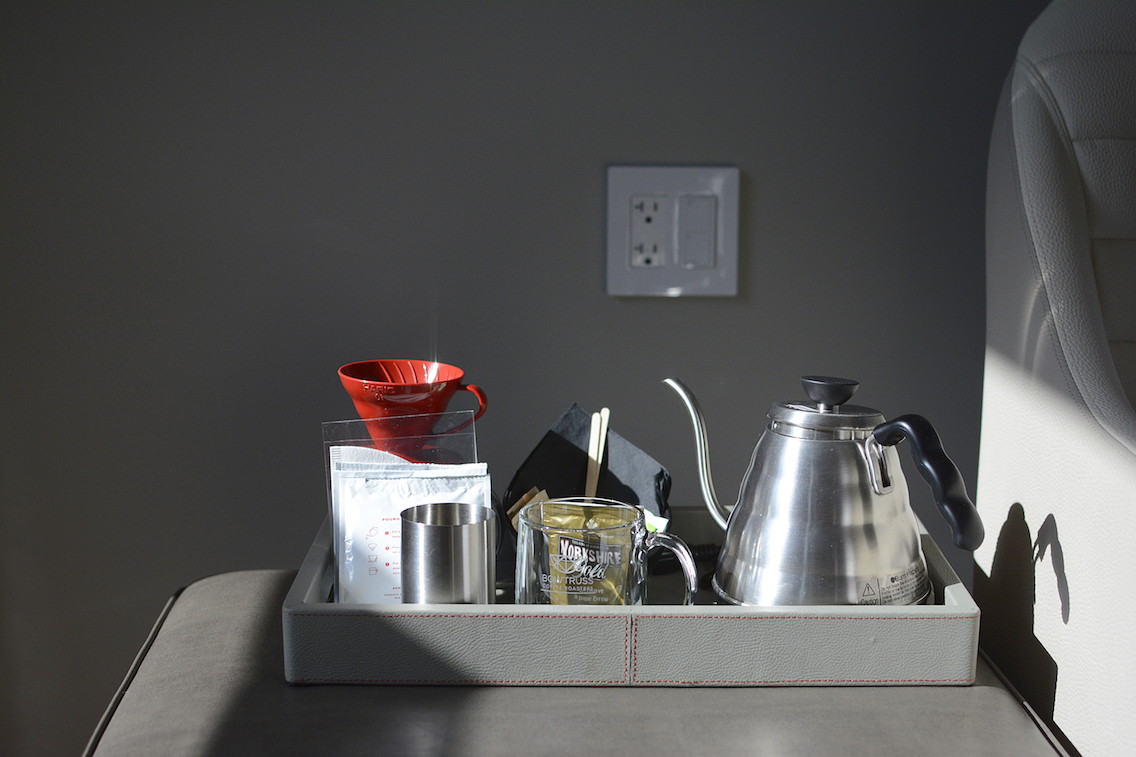 After sleeping soundly on the plush bed we woke the next morning slowly — isn't that the whole point of a staycation?
Without our sweet pugs to walk first thing, we were able to sleep-in longer than we have in a while. After slowly waking we opened the window shades and turned to our first priority: coffee!
Suffering from the coffee snobbery so many of us here in Chicago do, Hubby and I are generally pretty disappointed with any in-room hotel coffee makers we meet. We're both addicted to our Chemex coffee and no electric machine ever seems to be able to get it right.
Luckily Virgin agrees! Instead of a traditional coffee maker, they give you a water kettle to brew your own pour-over java.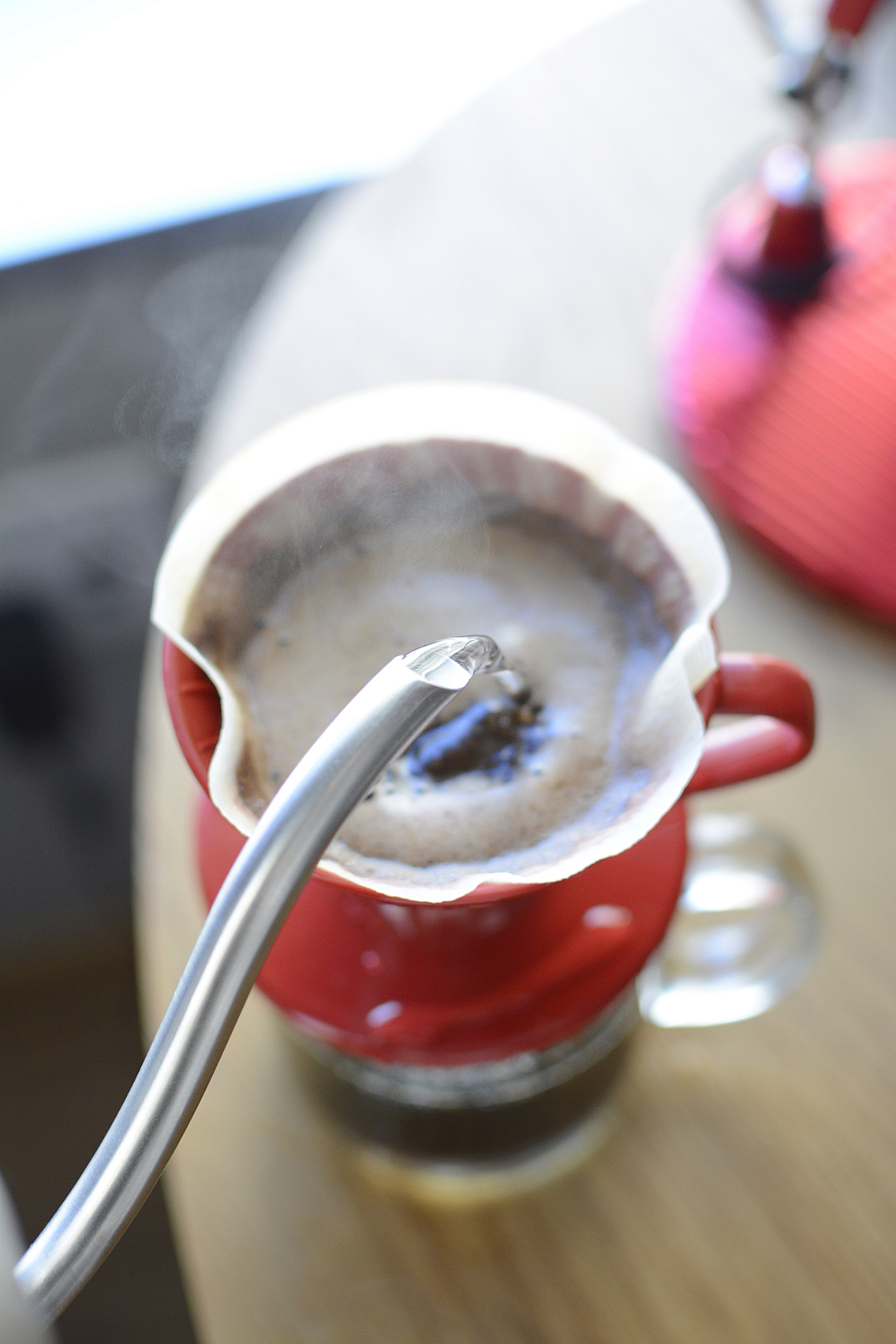 It's super easy, even for those whose coordination practically requires caffeine (yours truly)…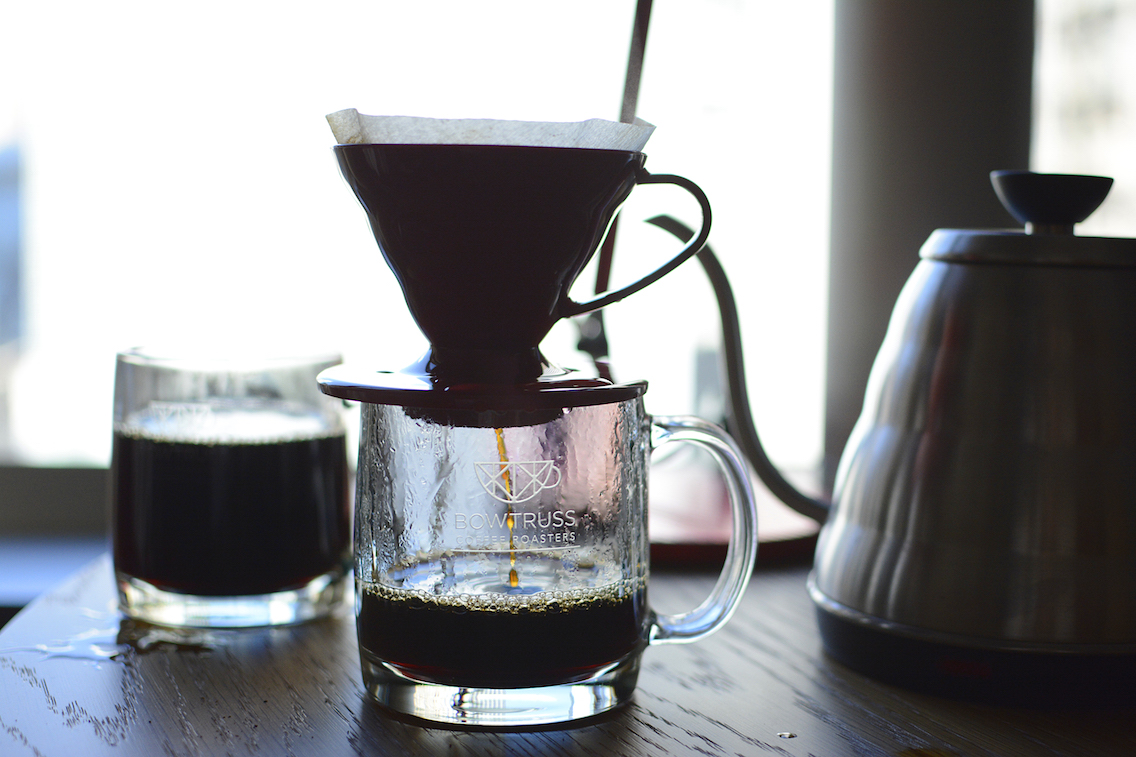 and it smells so good while it's brewing!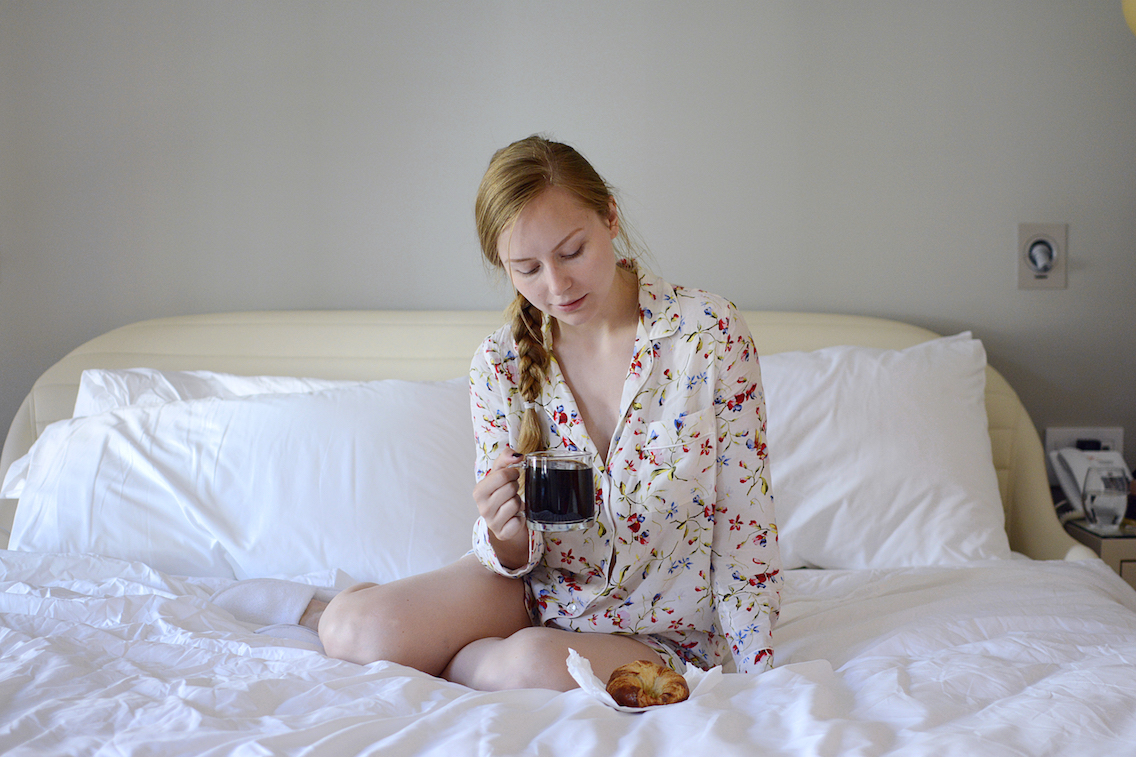 And then Hubby and I promptly did exactly what two people who haven't taken much of a break in the last six months would do… we got back in bed!
With pastries of course!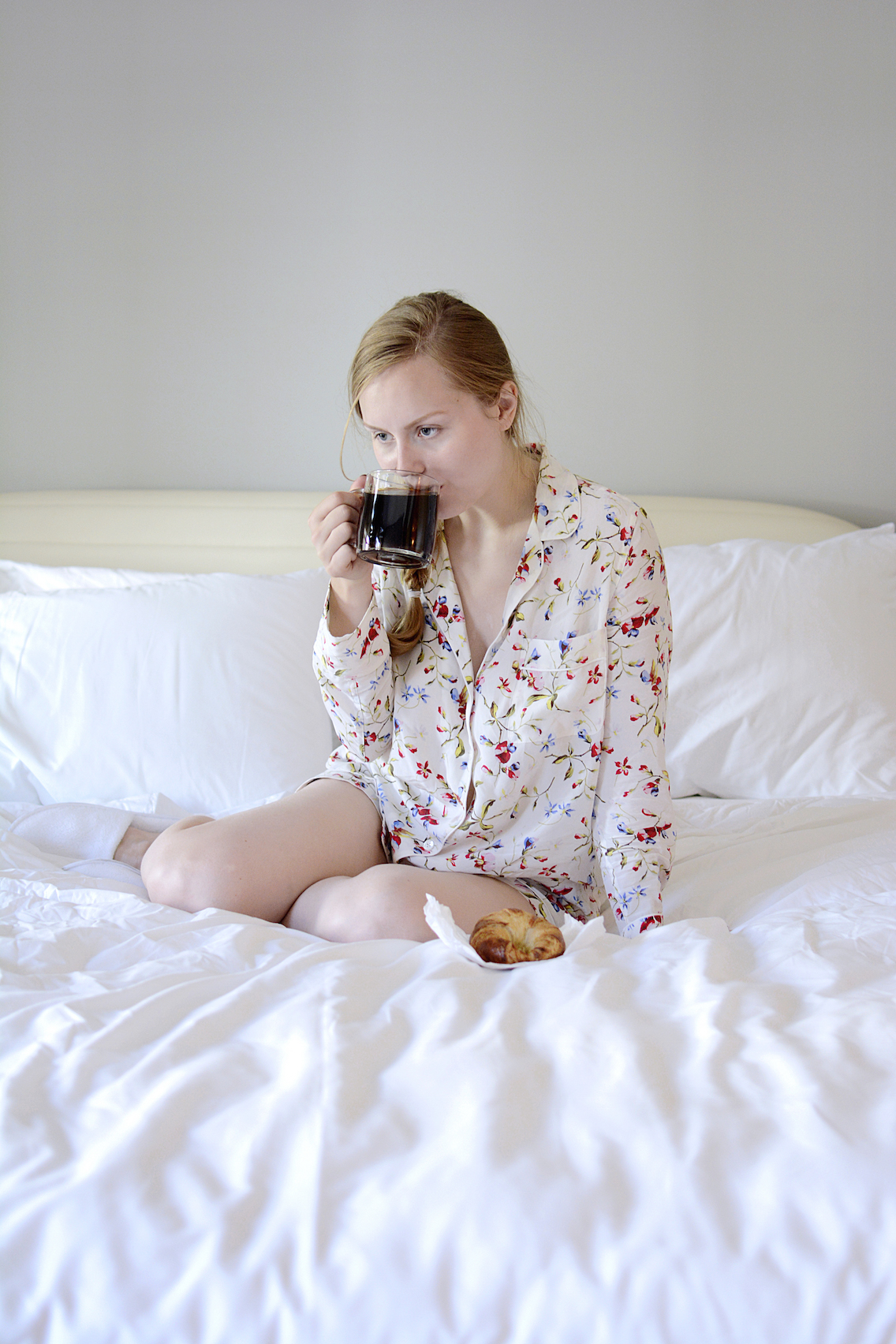 And sipped our coffee and luxuriated in that enormous bed until check-out — it was heavenly!
Thank you to Virgin Hotels for giving us a much-needed break from our crazy schedules and for giving us all the elements we needed for a truly perfect staycation!
Disclosure: I received a complimentary stay to facilitate this post. Review and all opinions are my own.