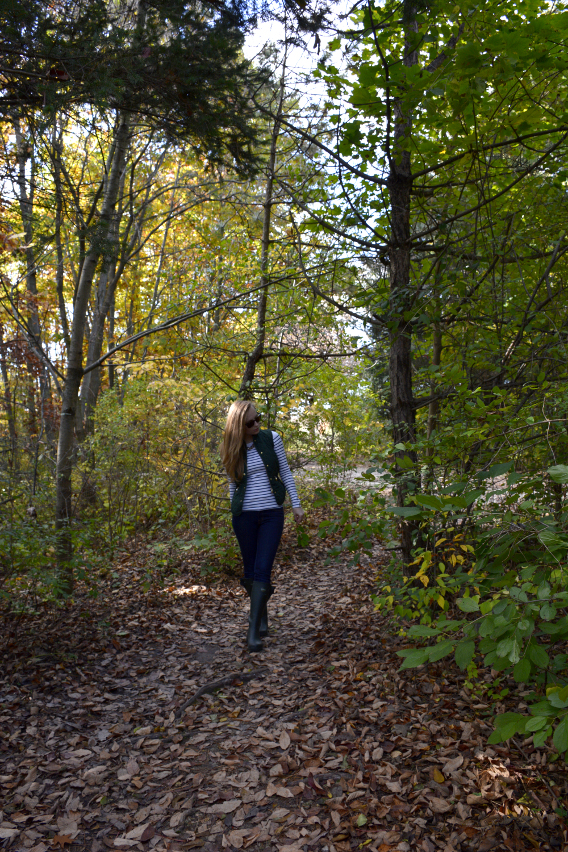 Shinrin-yoku, developed in Japan in the 1980's, translates as 'forest bathing' or 'luxuriating in the woods' and is now a recognized relaxation technique, similar to natural aromatherapy.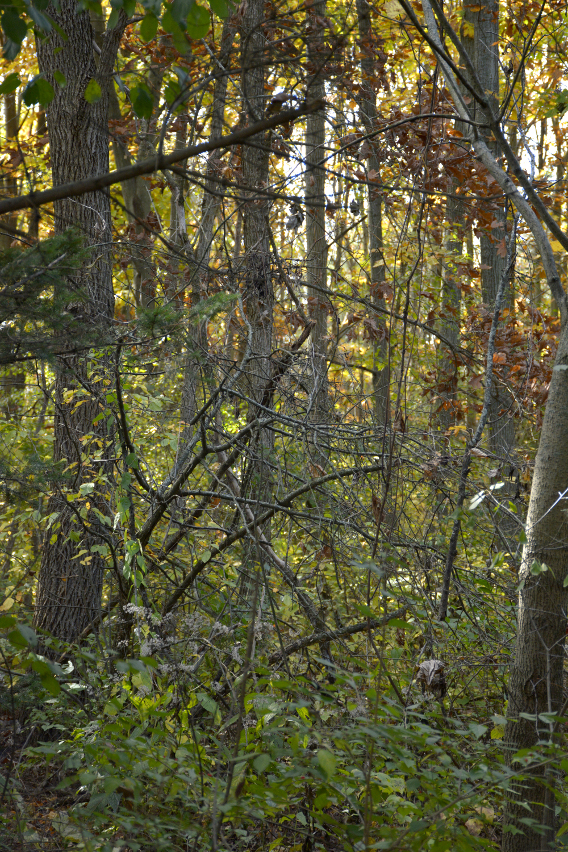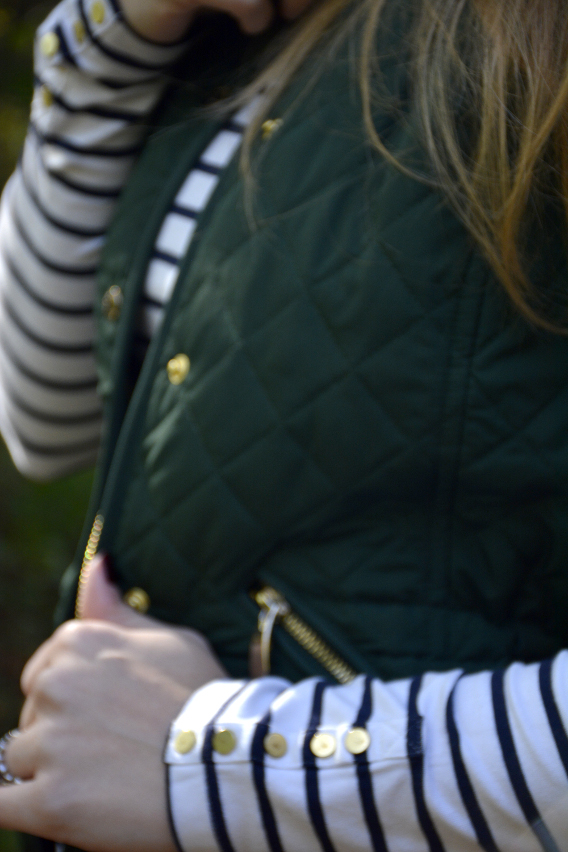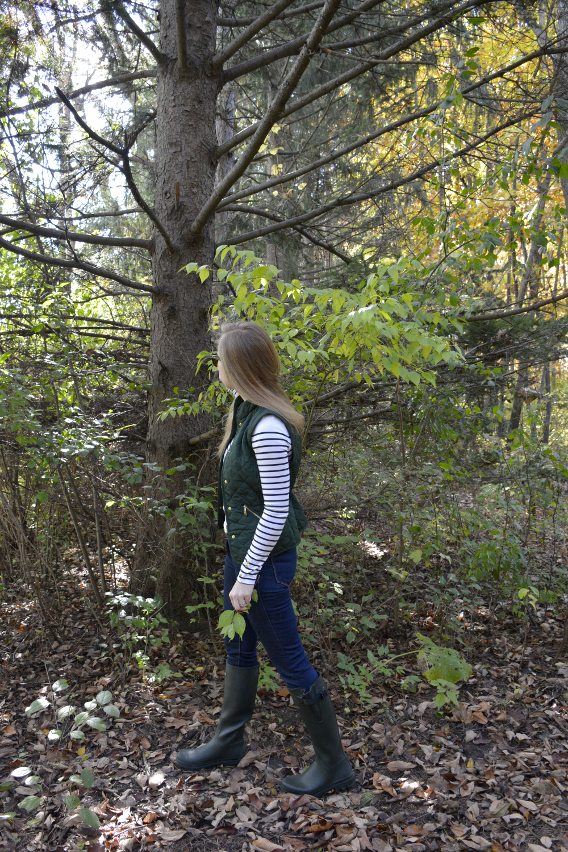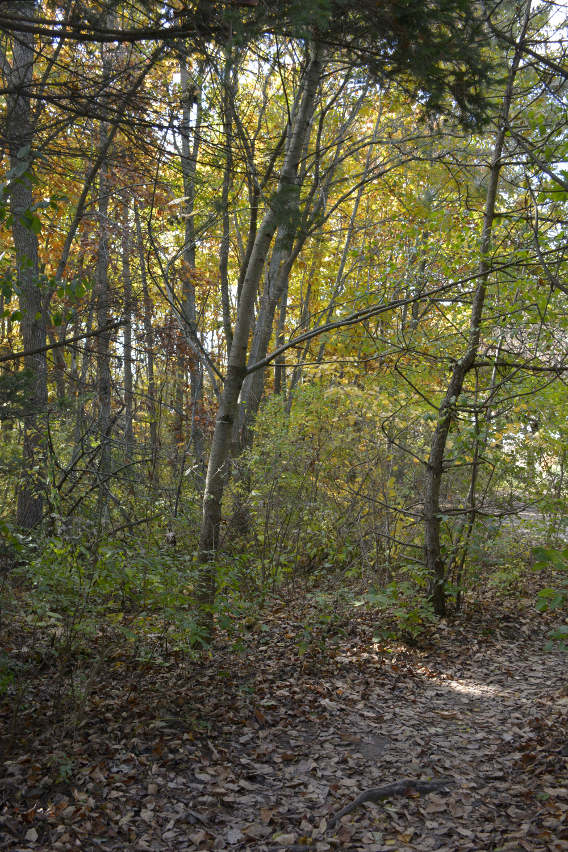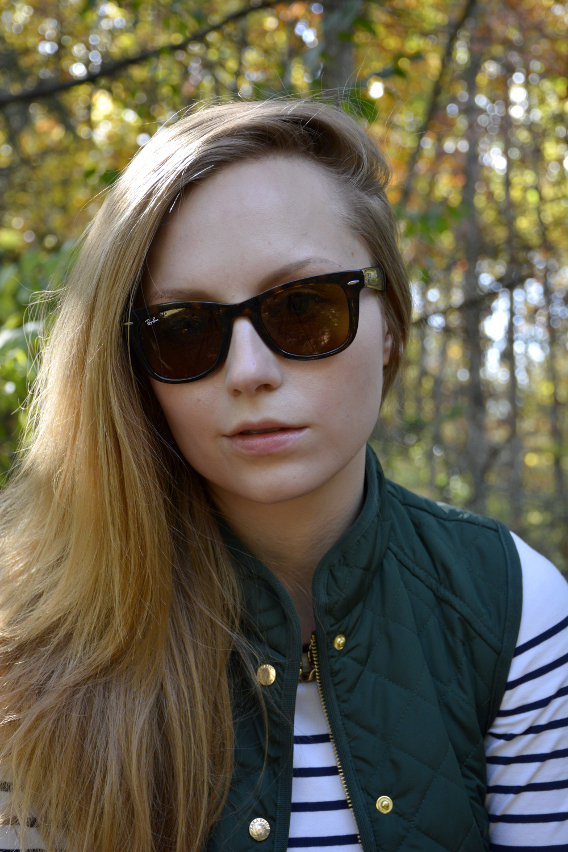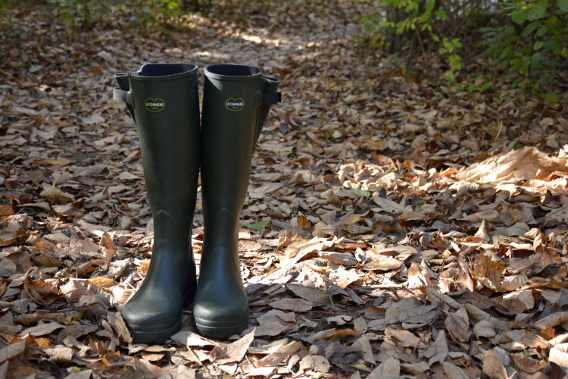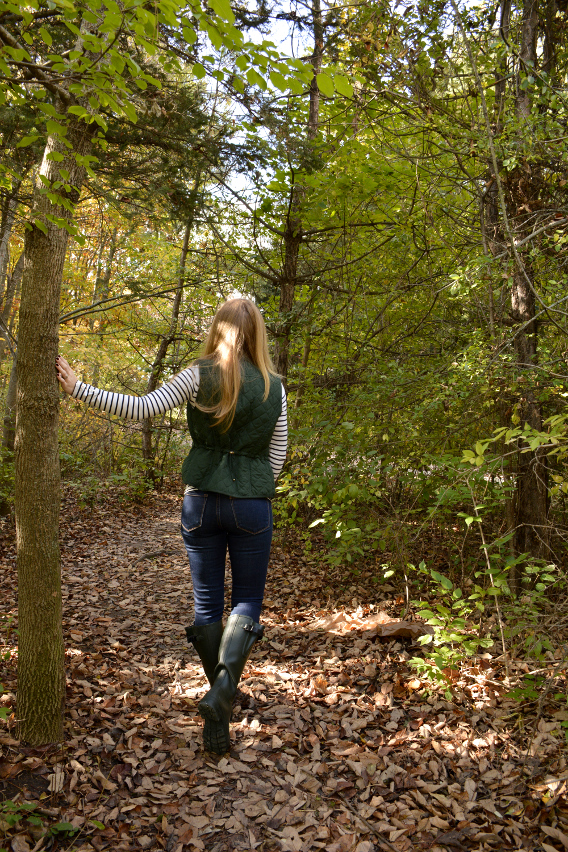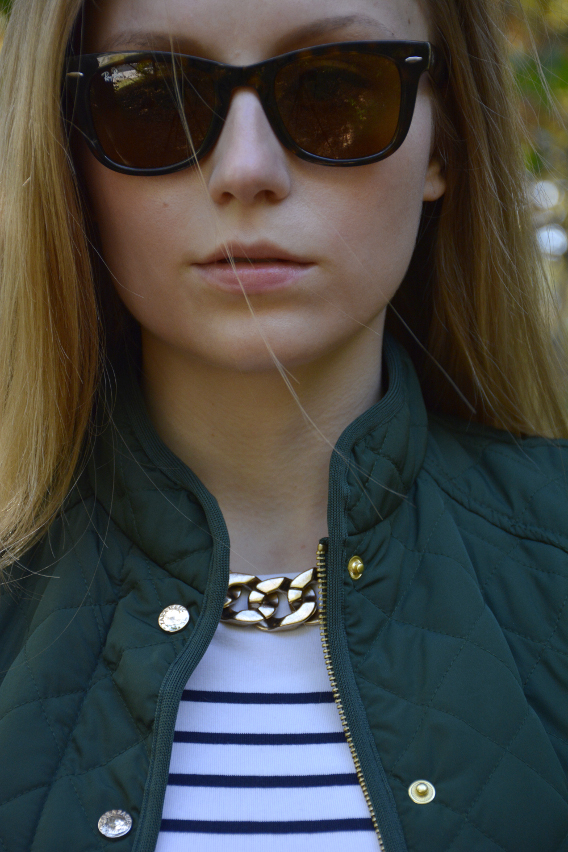 Vest – Zara (here)
Top – H&M (here)
Jeans – J Brand (here)
Boots – Le Chameau (newer version available here and similar here)
Necklace – Zara Chain Link (here)
Sunglasses – Ray-Ban (here)
In one way or another I've always practiced my own little version of shinrin-yoku. Growing up we lived not far from a large forest preserve and from a young age I could be found wandering through its many trees. I find something very grounding and relaxing about walking in a forest but it was only a couple of years ago that I was able to give the sensation a name… shinrin-yoku. Or, as I prefer to think of it, luxuriating in the woods. A marriage of mindfulness and nature, the intention of the therapeutic practice is to use all five senses to really experience nature and to breath new life into our emotional wellness. There's something so cleansing about a silent walk in the sun-bathed woods that will always bring you back to yourself. You can read more about its restorative properties here.
Now tell me, what rituals do you practice for stress-reduction?