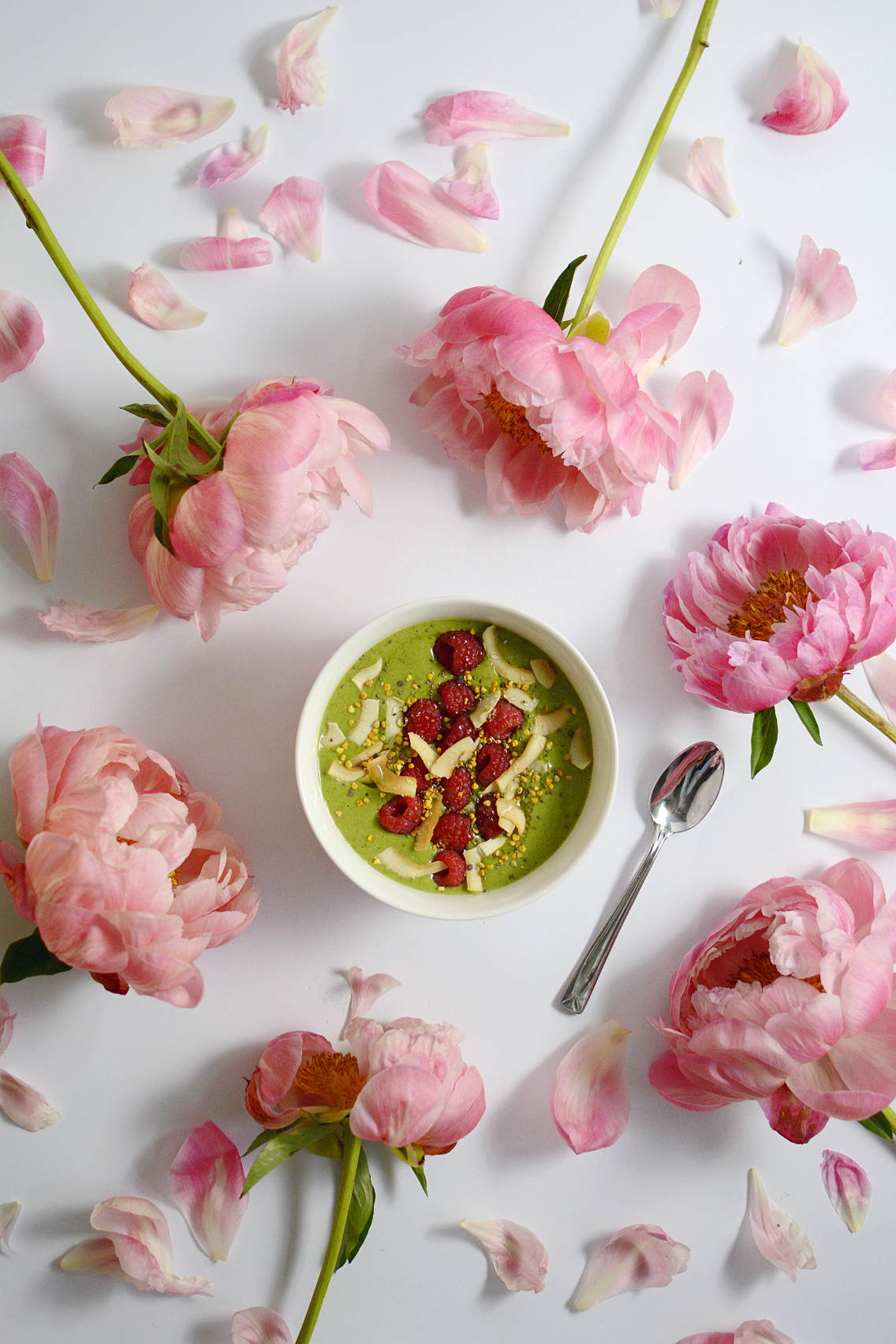 As much as I love a good dessert (especially a killer cupcake sundae), the truth is, I don't JUST eat cupcakes.
Or salmon tartare served in a smoked dome.
With so much deliciously decadent food in my life, you had to know I balanced out my nutrients somehow.
A girl's got to get her vitamins and protein too!
So when I'm home, and when it's just me (which is often these days thanks to Hubby's insane travel schedule), I try to eat as cleanly and healthily as possible.
That's where today's recipe comes in.
This little vitamin-packed, protein-punch of a smoothie bowl is one hellofa nutrition kickstart packed with three separate, non-jittery energy boosters! And it's positively delicious (for those of you afraid of the phrase "protein smoothie") as well as adaptable — if I want to make it healthier or fresher, I just cut out some of the processed ingredients. If I want it to taste more like dessert — which often is what my sweet-tooth really wants — than I can adapt the recipe to taste sweeter. Maybe using chocolate peanut butter instead of regular?
This recipe is a lot of fun because you have the opportunity to get creative!
And the matcha green tea is such a delicious change in flavor (green tea is my favorite ice cream flavor after all) plus you get the cancer-fighting, cholesterol-lowing health benefits of matcha. #nutritionwin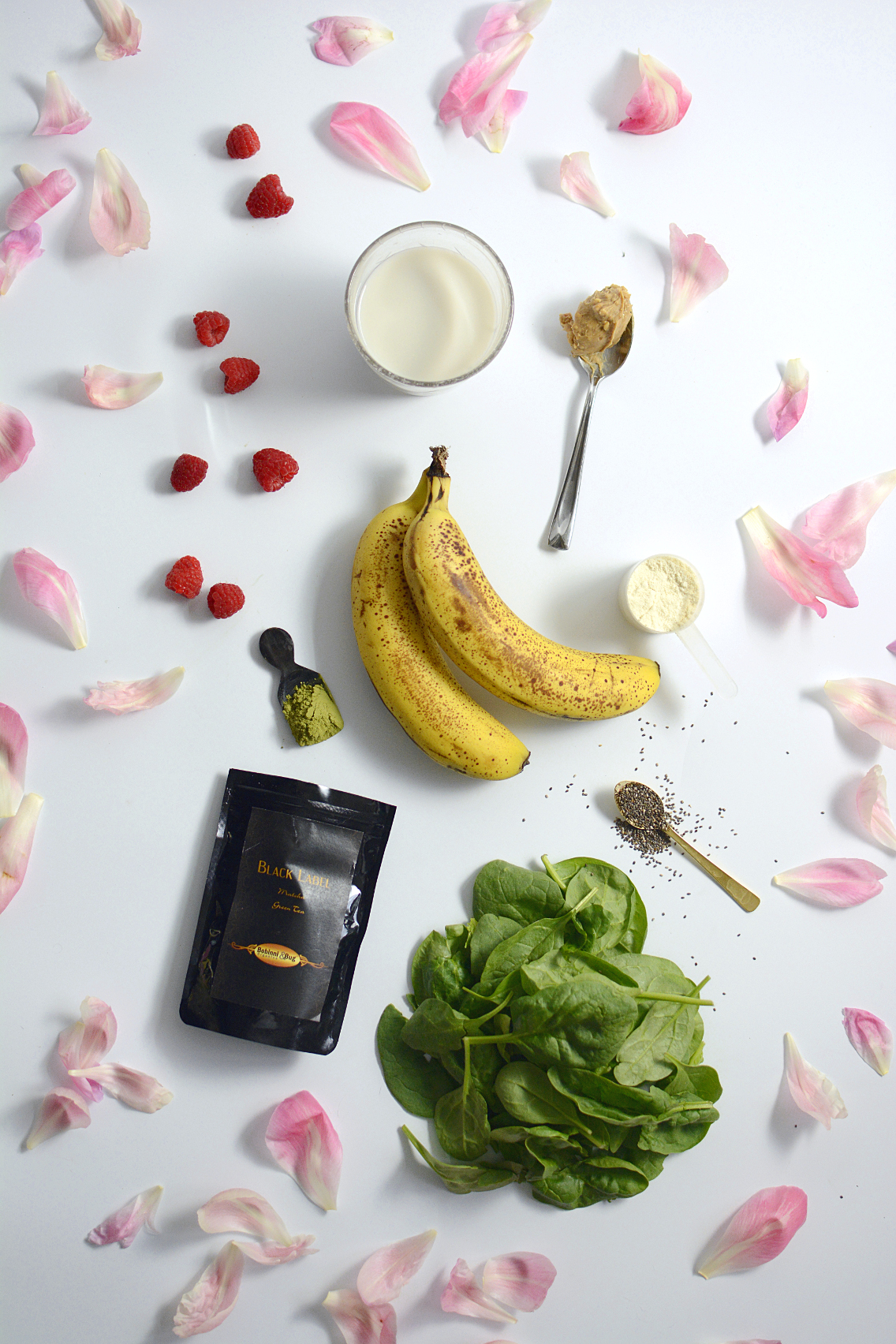 It's a great starting recipe for when you need a great morning boost sans coffee.
And it's SUPER easy to throw together!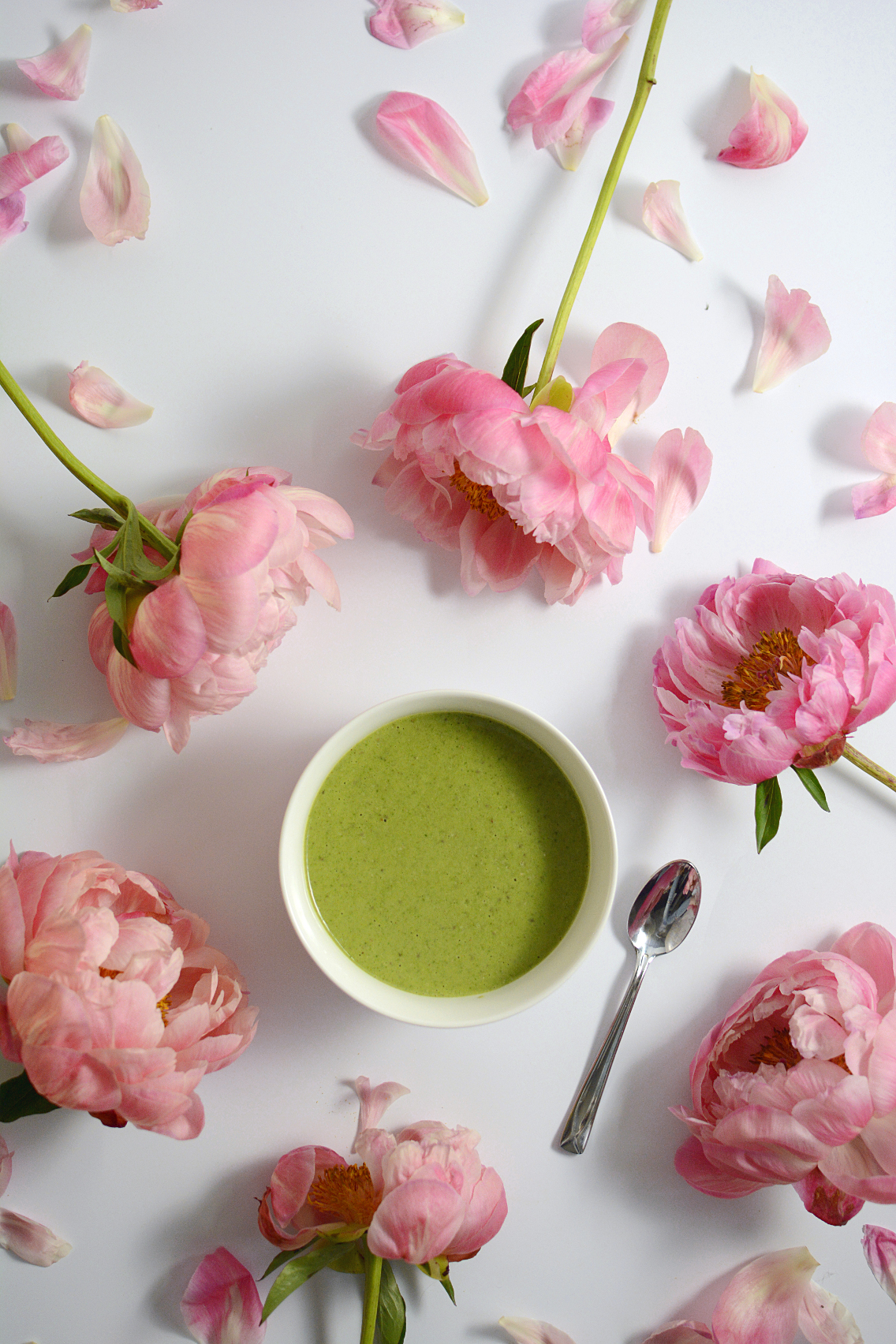 Matcha Power Smoothie Bowl
Makes 1 serving
1 Frozen Banana
1 Cup Almond Milk*
2 – 4 Cups Fresh Spinach
1 Tsp Matcha Green Tea Powder (my favorite)
1 Scoop of Protein Powder (my favorite)
1 Tbsp Peanut Butter
1 Heaping Tbsp Chia Seeds
Any Nutritional Garnishes
I told you this recipe was going to be easy but maybe the instructions will prove it to you:
Put all ingredients into a blender. Blend until smooth.
Done!
For this bowl I garnished with fresh raspberries, more chia seeds (for energy), my beloved bee pollen (one of my 5 Daily Essentials — also for energy) and some delicious coconut chips.
Pro Blending Tip: I always put the smallest ingredients into the blender first with the milk (chia seeds, peanut butter, matcha powder), then top with the spinach and then use the frozen banana to weigh down the ingredients in the blender so it mixes faster.
*or milk of choice.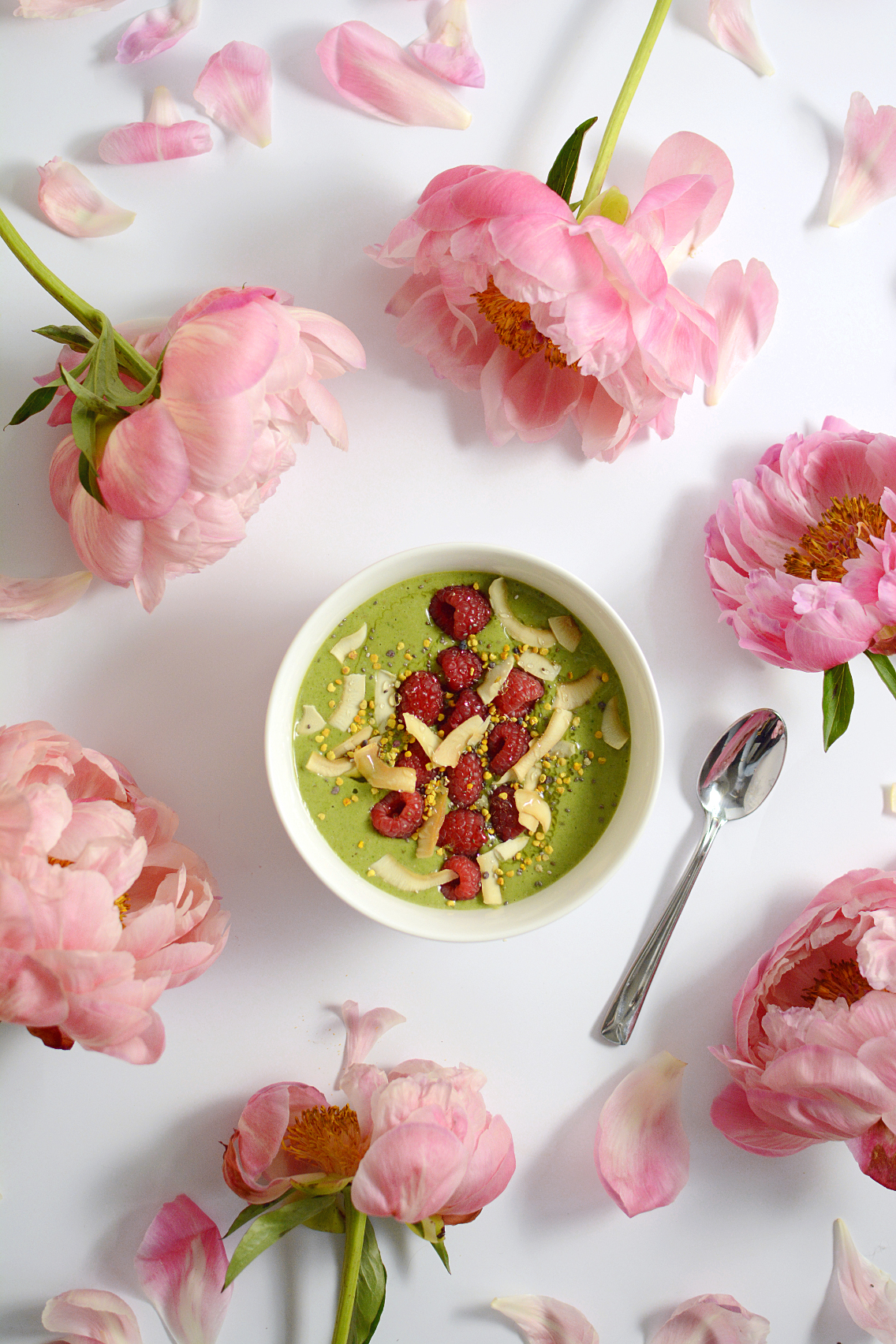 Isn't this bowl a beautiful way to wake up in the morning?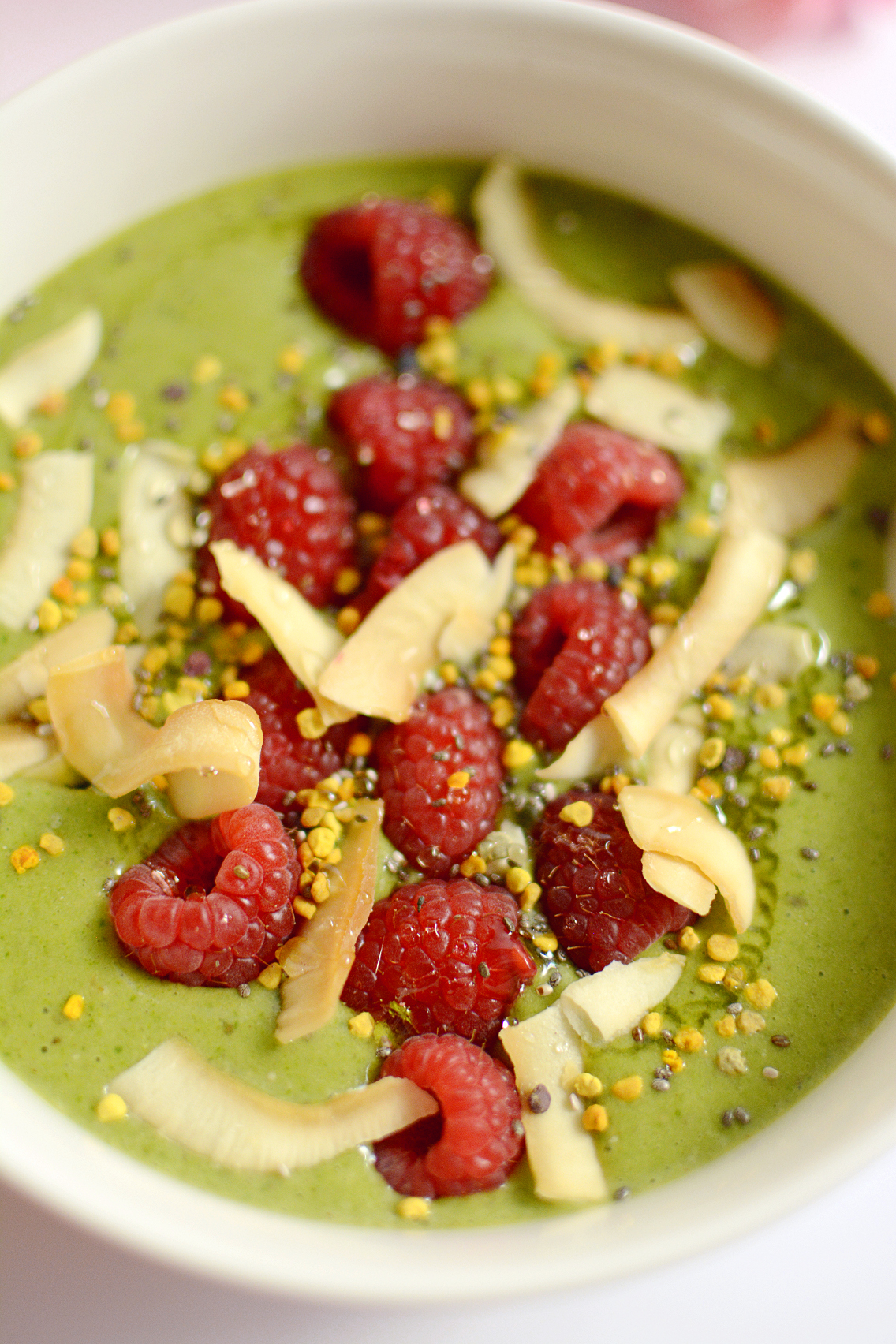 I'm getting hungry just looking at the photos!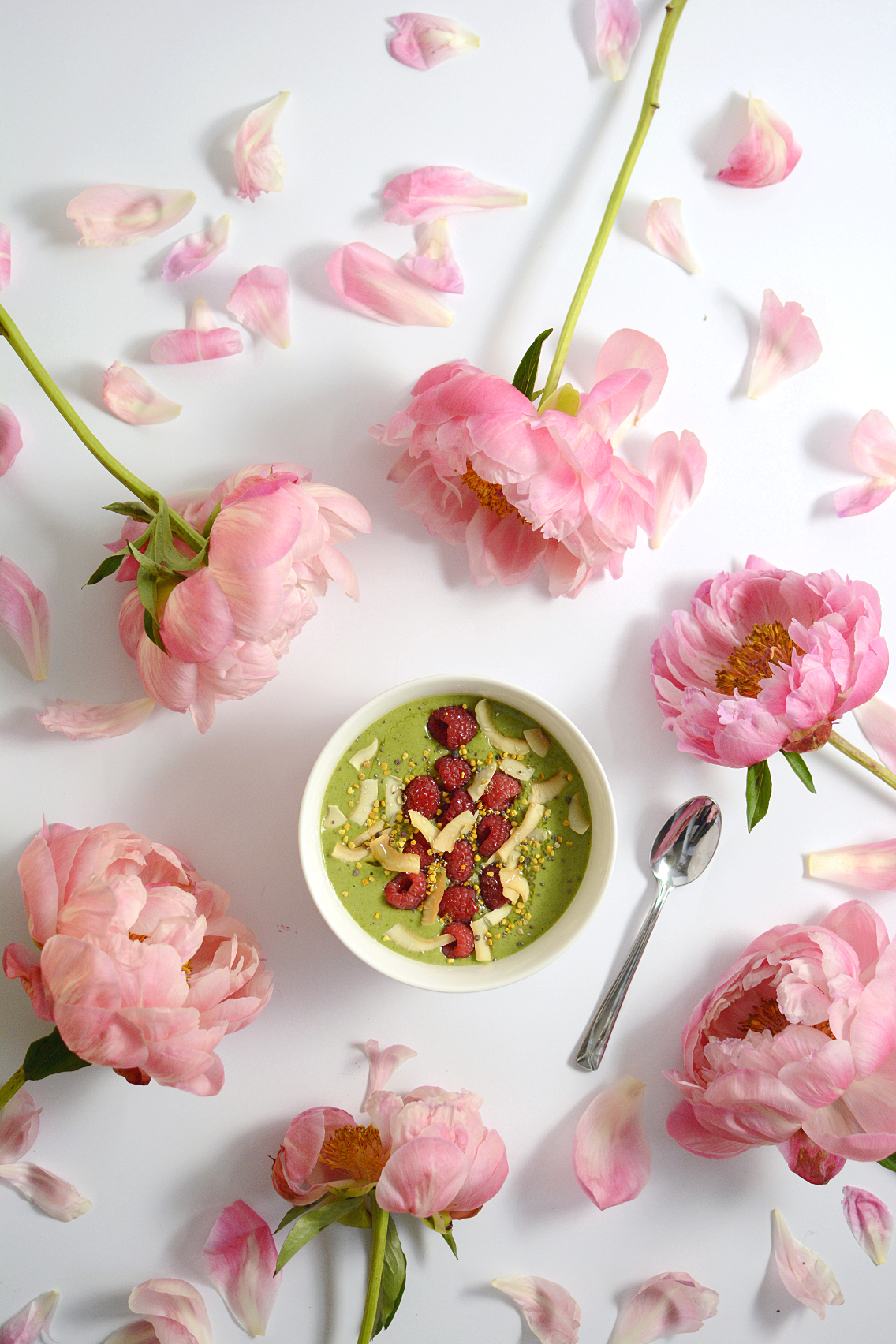 If you're looking for a serious energy-booster of a breakfast recipe — why not make a matcha power smoothie bowl for yourself?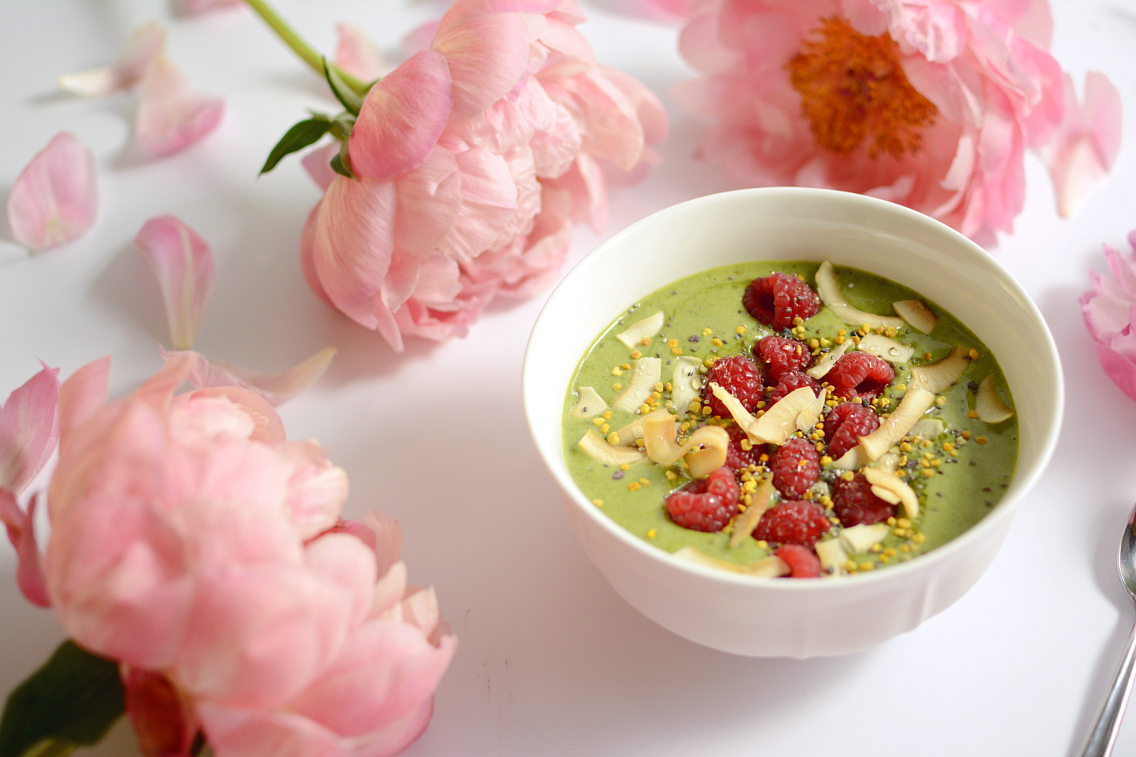 Be sure to show of your matcha power smoothie bowls with the #SedBona hashtag and let me know how you like the recipe!