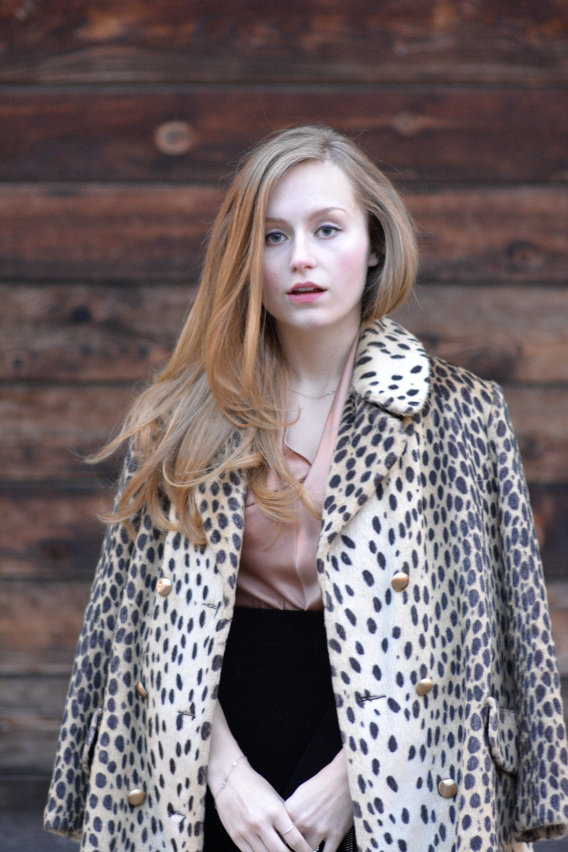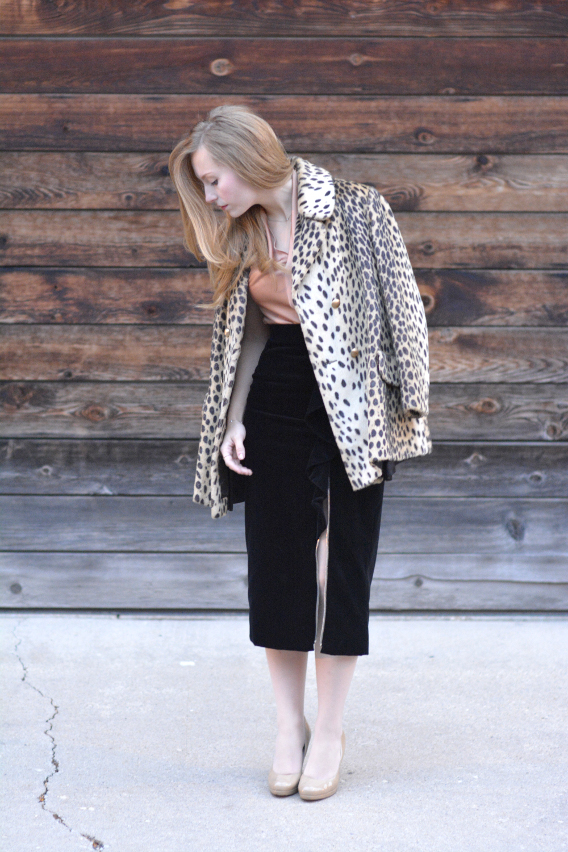 When Garance Doré announced she was coming to Chicago, I had a hard time containing my excitement — as one of the world's most inspiring photographers and fashion bloggers, she has had a major influence on my work personally and I couldn't wait to hear how she enjoyed her first visit to the Windy City. But when fate aligned and gave me the opportunity to attend her award ceremony at the Museum of Science and Industry last week, containing my excitement simply wasn't possible! Last Thursday, Garance was awarded the Museum's first 'Fashion Inspiration' Award and I cannot think of a more worthy recipient — it seems like she is everywhere these days. Tomorrow I'll share the gorgeous event with you but I took so many photos I figured I would cover the outfit details in their own post.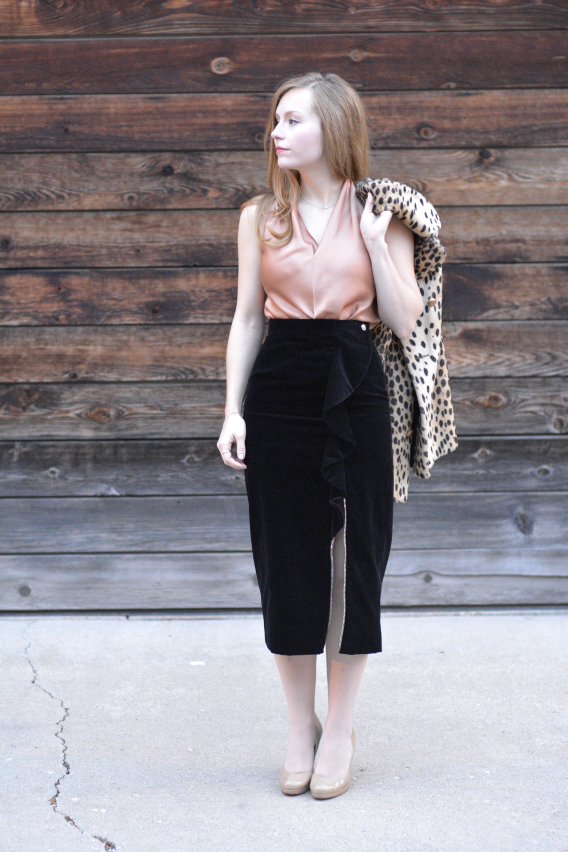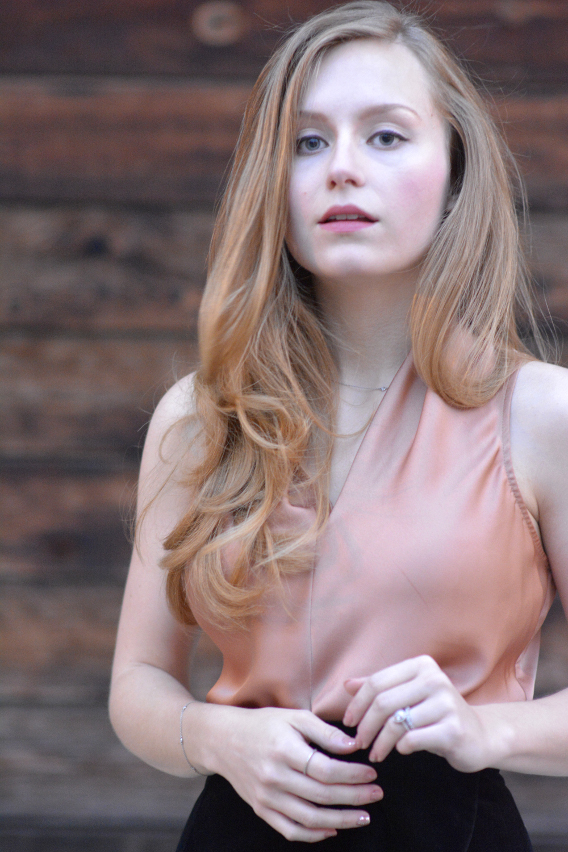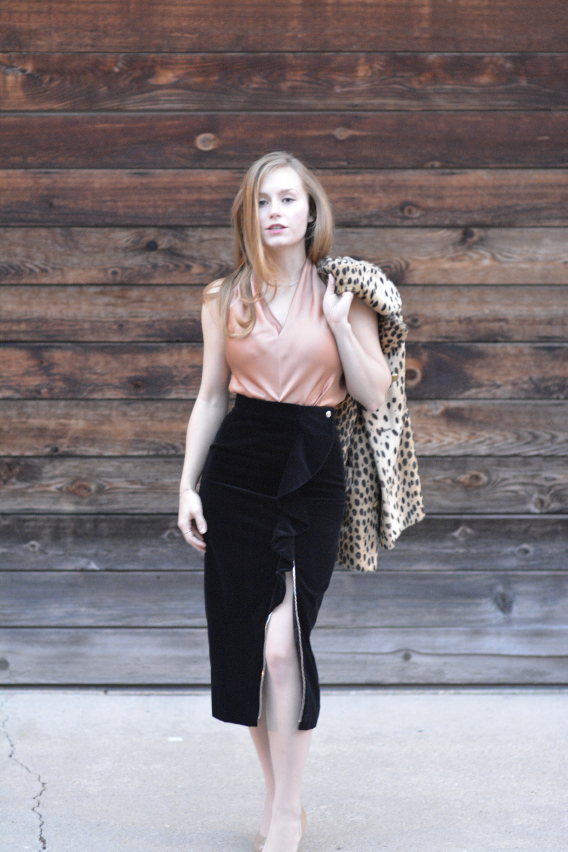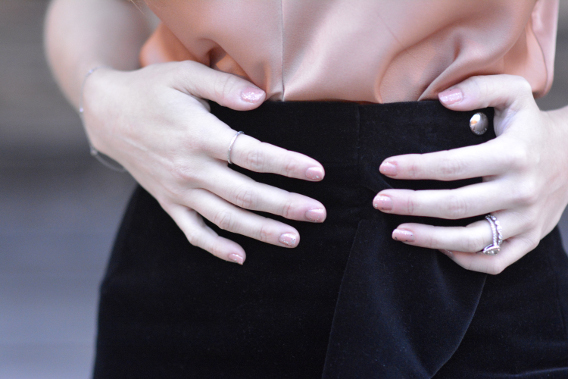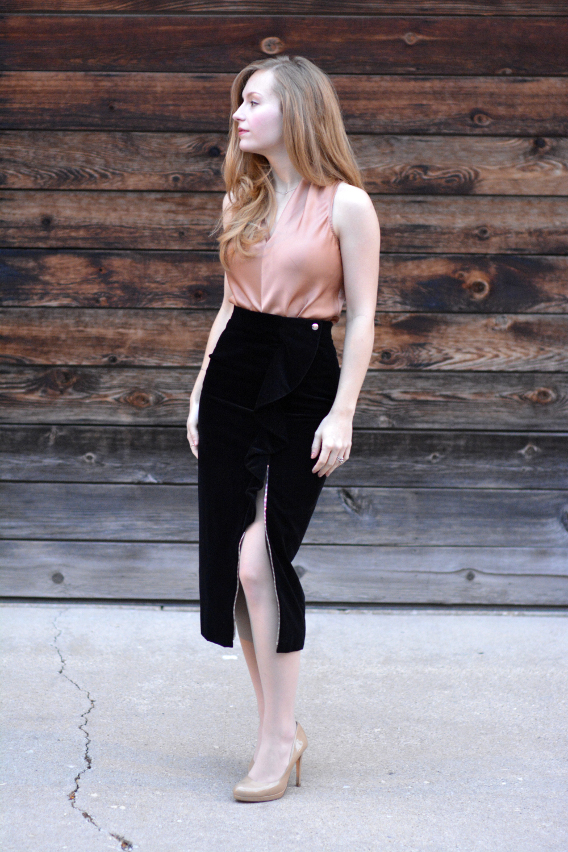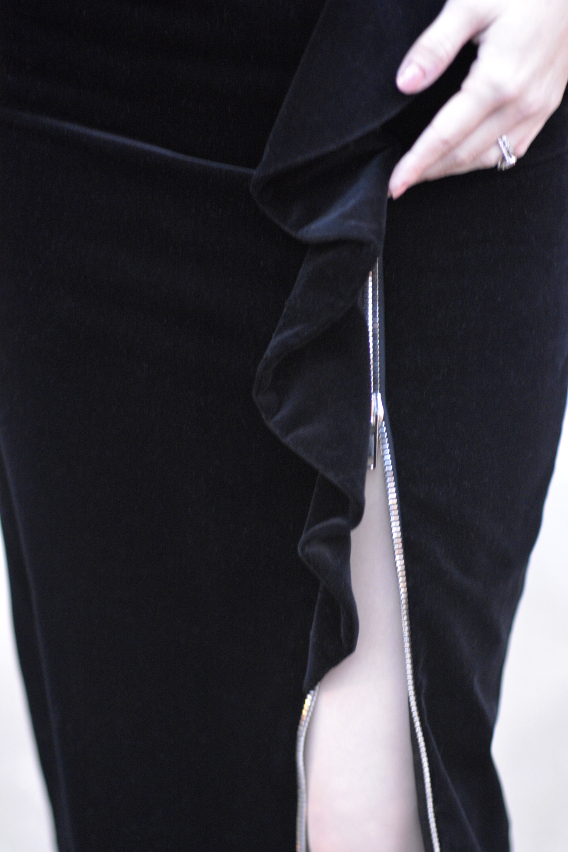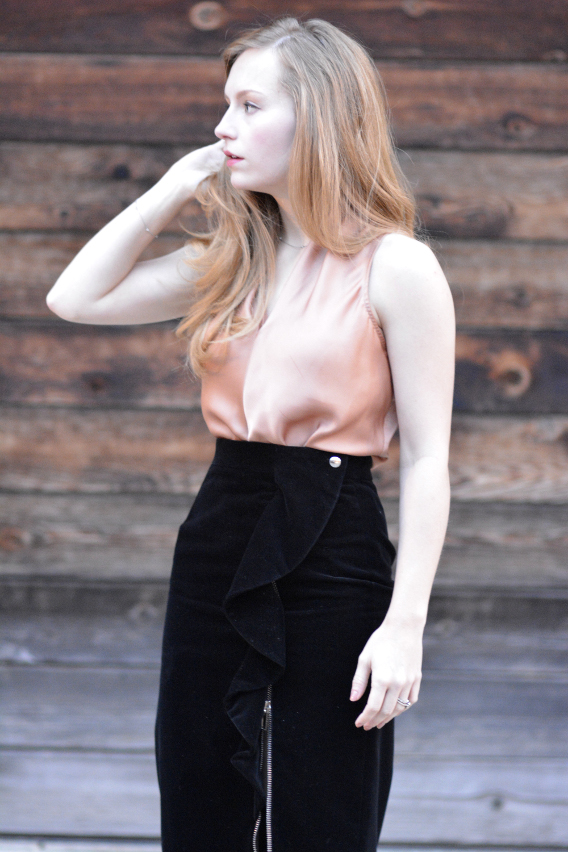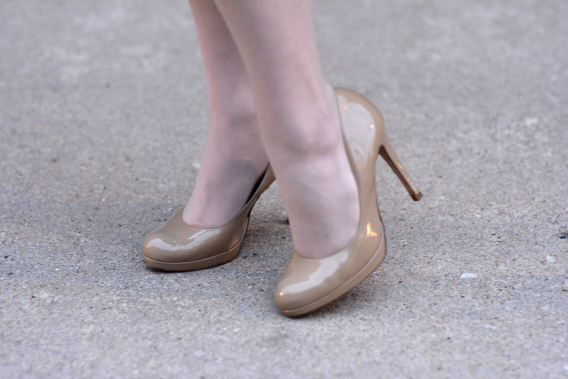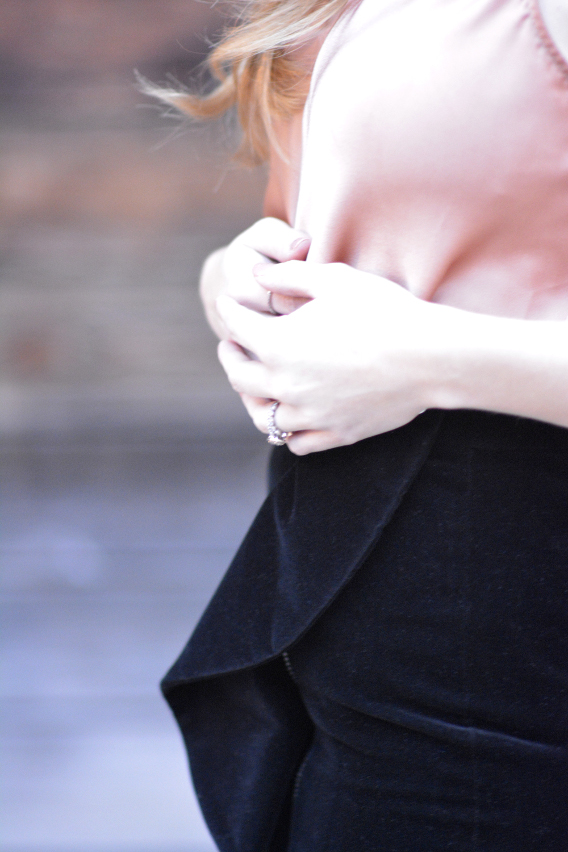 Coat – Antique Leopard Print (similar here).
Blouse – Boston Proper 'Kate' in 'Cafe Au Lait' (here)
Skirt – Givenchy Black Velvet Ruffled Midi (old, similar here)
Pumps – LK Bennett 'Taupe' Sledge (here)
Jewelry – Tiffany & Co (my wedding set: here, here and here)
Nails – Chanel 'Rose Caché' & Essie 'Set in Stones' (here and here)
When you're meeting one of the world's style pioneers, it's only natural to be a little anxious about your own outfit. After furiously tearing up my closet, I found this oh-so-buttery velvet Givenchy skirt I had been saving to debut at something really special. Bingo! I paired it with a simple top, my comfiest pumps and this divine leopard coat, inherited from my grandmother. My grandmother's grandmother gave it to her back in the 60's but you would never know this coat is almost 50 years old! In fact, it looks like quite a few coats I've seen in stores this season — it just goes to show that everything comes back in style eventually.
Until tomorrow!