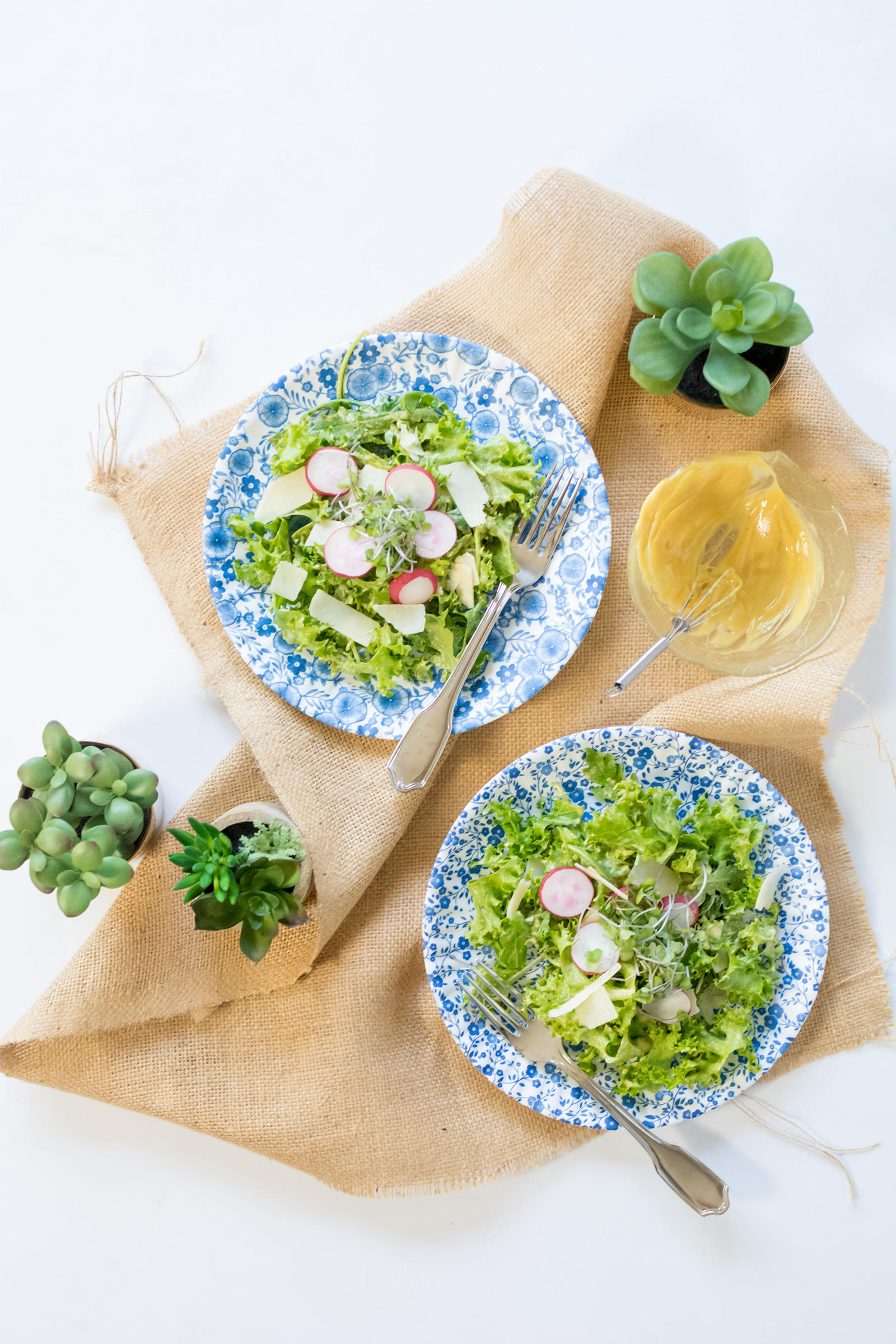 As I first mentioned last week, in 2004 I went on an exchange program to live with a wonderful family in the French city of Grenoble.
It was my first time leaving the country and my first, true introduction to the culinary genius that is French Cuisine. By the end of my first week I was already hooked on the simple, elegant, fresh food we ate for each meal. And don't even get me started on what a culinary awakening French cheeses were…
My homestay family LOVED sharing their cuisine with me and, thanks to my overabundant enthusiasm, took me under their wing and taught me all sorts of recipes to whip up for my own family back home.
Today's recipe is my absolute favorite from my homestay family — and it just so happens to be the simplest! It's an easy to whip-up in a pinch dijon dressing that can morph into so many different flavors with just a simple swapping of ingredients.
Now, I love Dijon mustard in and of itself so the sharp yet clean flavors of this dressing are obsession-worthy to me. I use this recipe ALL the time for ALL sorts of dishes. I pour it on roasted potatoes, mix it into mashed peas, dot it onto Niçoise Endive Bites, and toss it on just about every salad I make. I've even been known to layer this dressing in my Salmon Wellingtons (swapping out the raspberry sauce, of course).
It's easy elegance when you want a lot of flavor without a lot of work.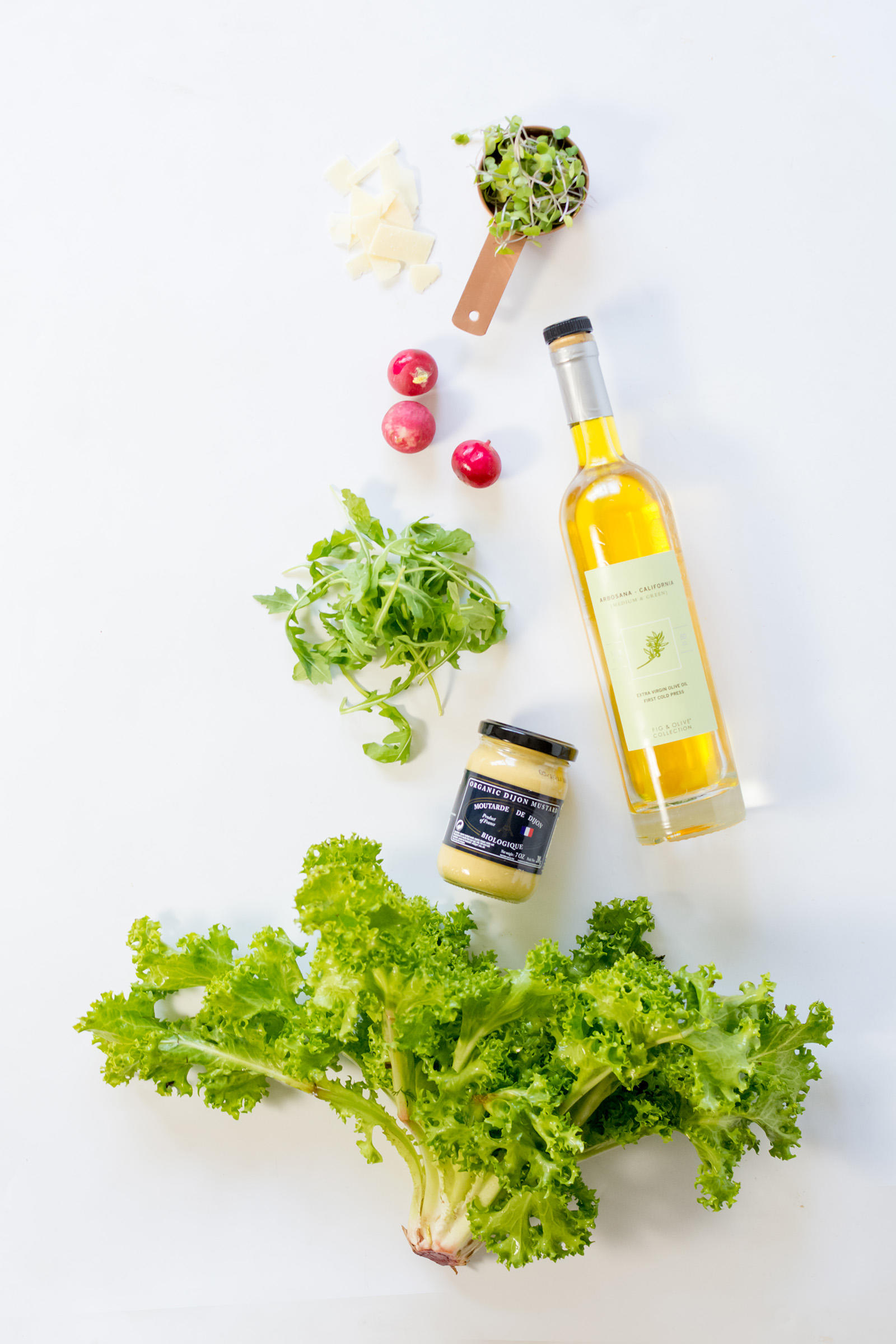 French Dijon Dressing
Serves 2 full-sized salads
2 Tbsp Dijon Mustard
1 Tbsp Olive Oil (or more, as necessary)
Seasonings of Choice
Salt & Pepper
First wash off your salad greens and any other vegetables. Chop up and set aside to drain while you make the dressing.
In a small bowl add your dijon mustard. Drizzle in 1 Tbsp Olive Oil. Whisk vigorously. Check the consistency — depending on the type of dijon mustard you're using, you may need to add up to a Tbsp more of olive oil.
Once you have the dressing to a slightly thick yet pourable consistency, add any seasonings as well as the salt and pepper. Whisk to incorporate. Test the flavors to make sure they're balanced well for your palate and then prepare to assemble the salad.
Transfer the greens and vegetables to a large bowl and pat dry with a towel to remove any excess moisture. Drizzle in the dressing and mix thoroughly. Serve on pretty plates and garnish with any other toppings (I like to use thin-slice radishes, parmesan cheese shavings, and kale microgreens).
Enjoy!
P.s. if you're looking for another deliciously simple french dressing, I make Jamie Oliver's extremely similar yohurt-based French Dressing in the rare case that I don't want something dijon-based. It's zippier in flavor and just as easy to make!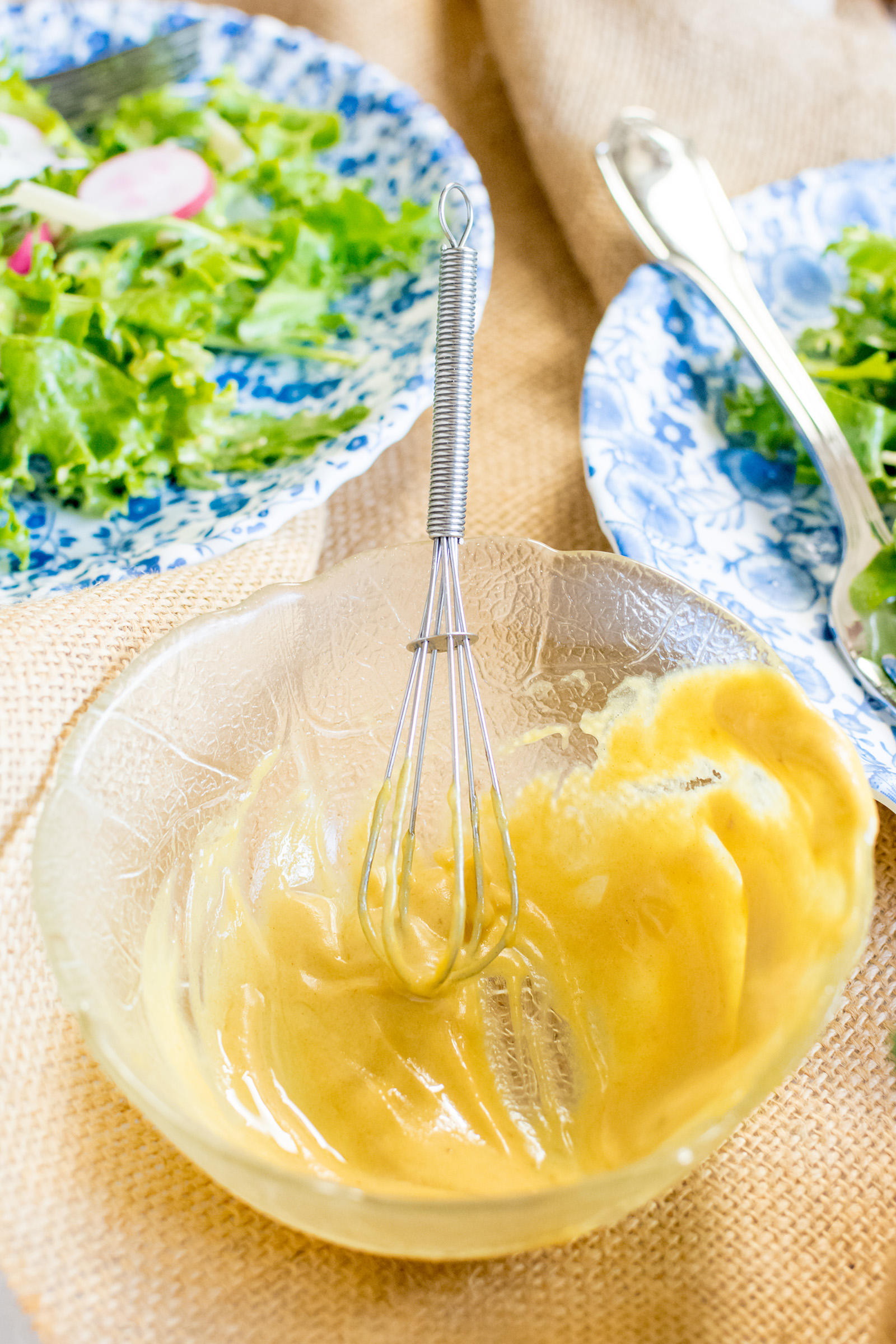 Pro Tip: Seasonings make all the difference in this dressing. It's great plain but switching it up every now and then can be delicious too.
Here are some of my favorite seasonings:
– Fresh squeezes of lemon juice or swap out the olive oil for lemon-infused olive oil.
– Fresh Oregano
– Smoked Paprika
– Old Bay Seasoning
– Add a few drops of strong wine (and keep the rest for yourself!)
– Worcestershire Sauce
– Chopped Capers or Olives
– Fresh Dill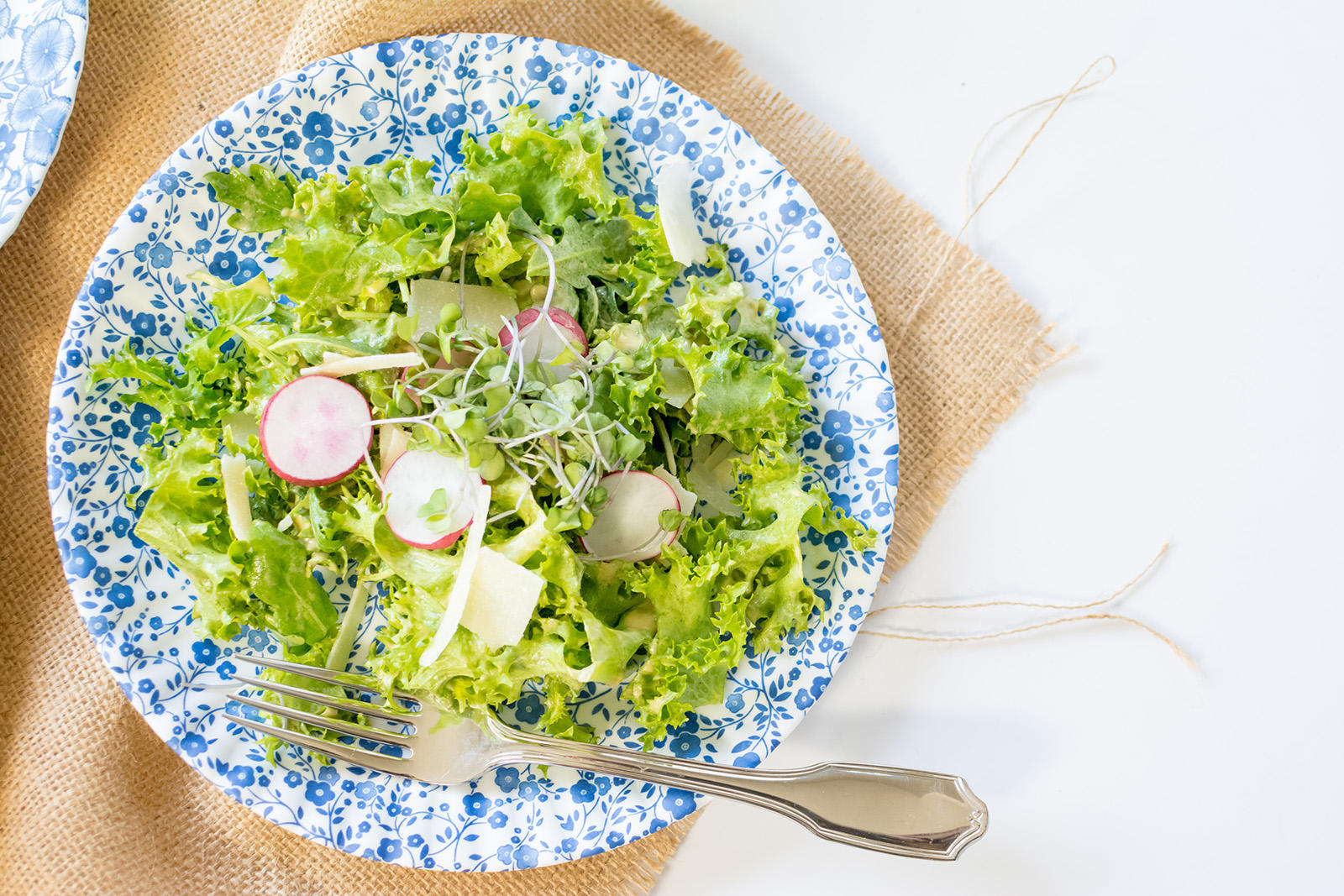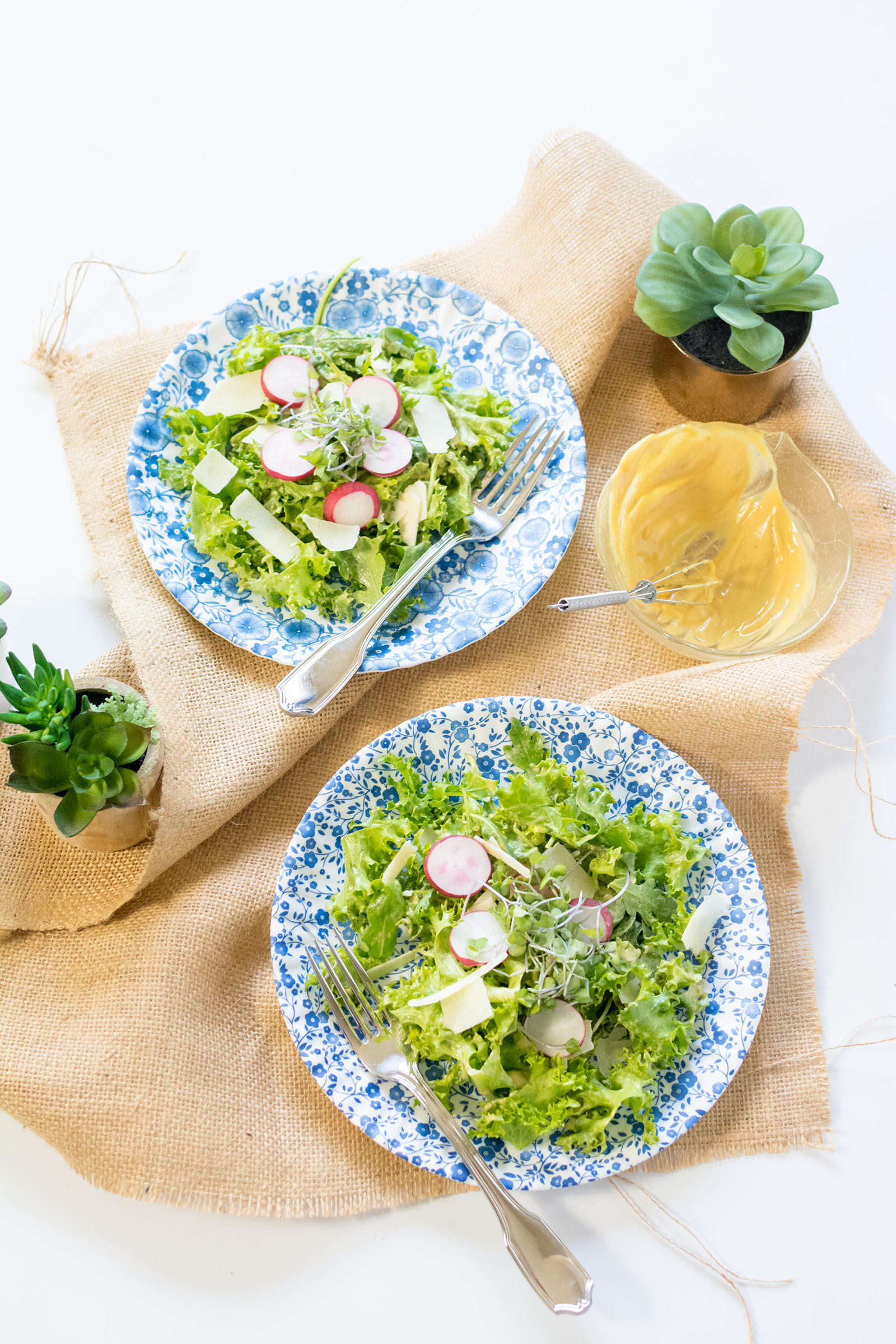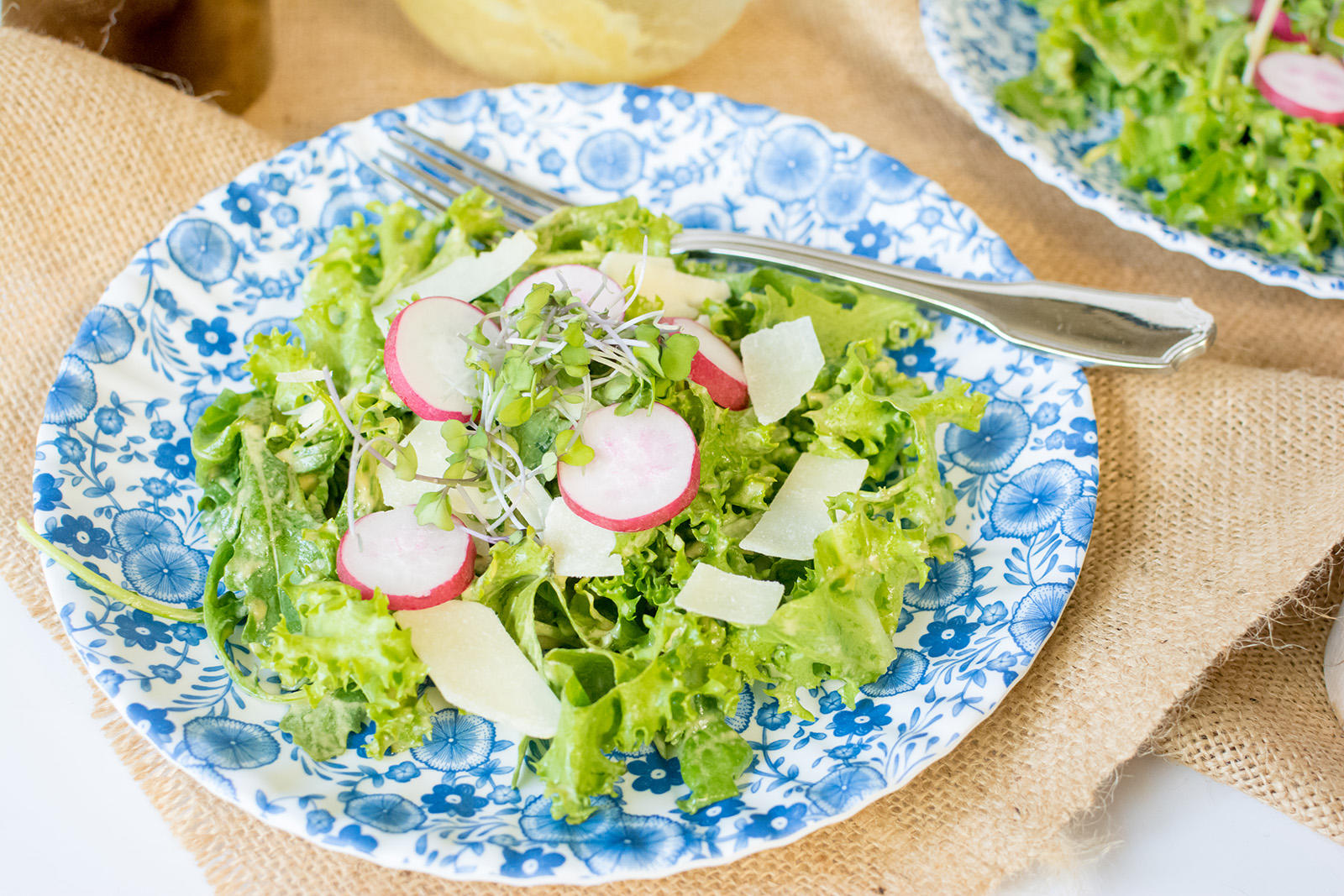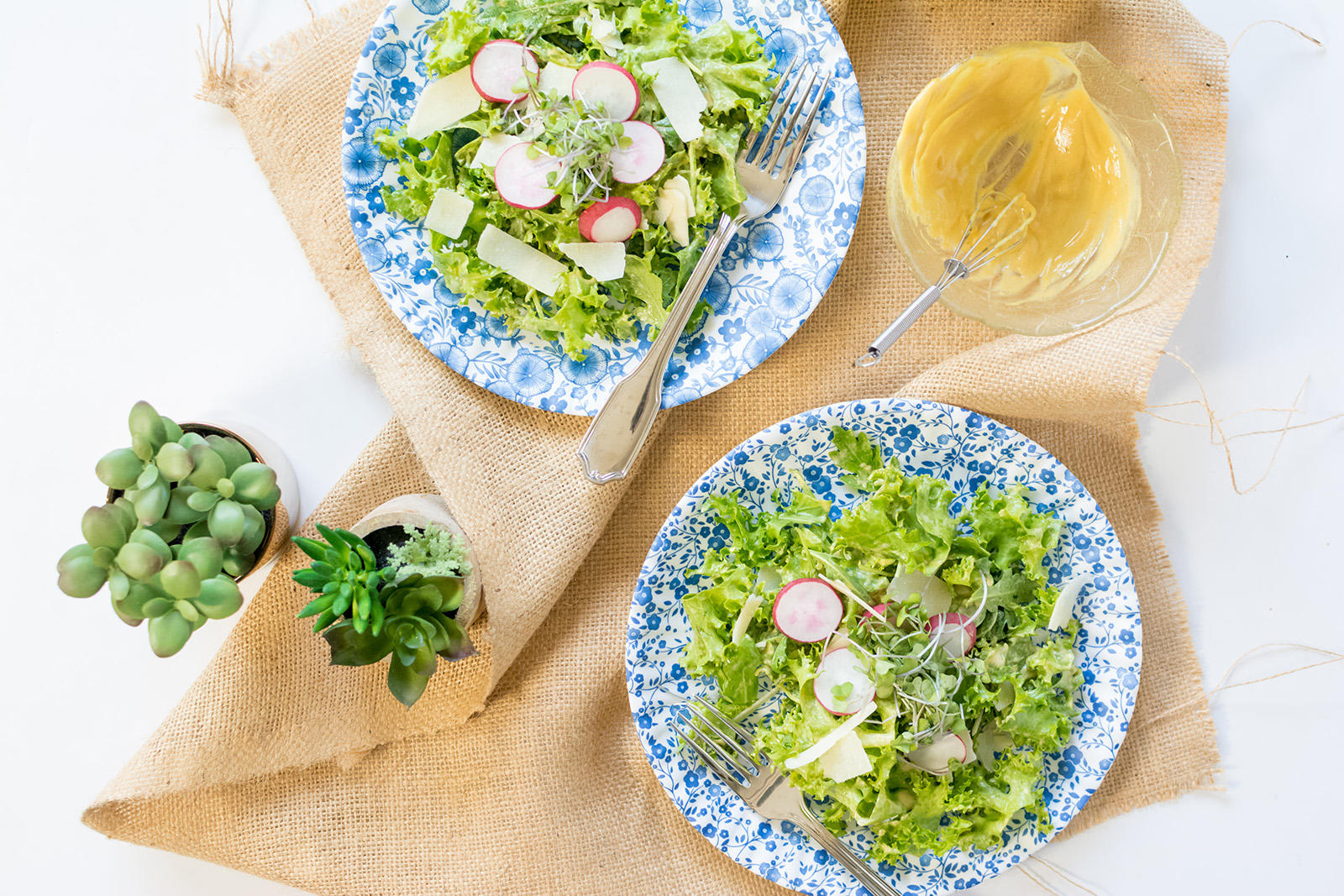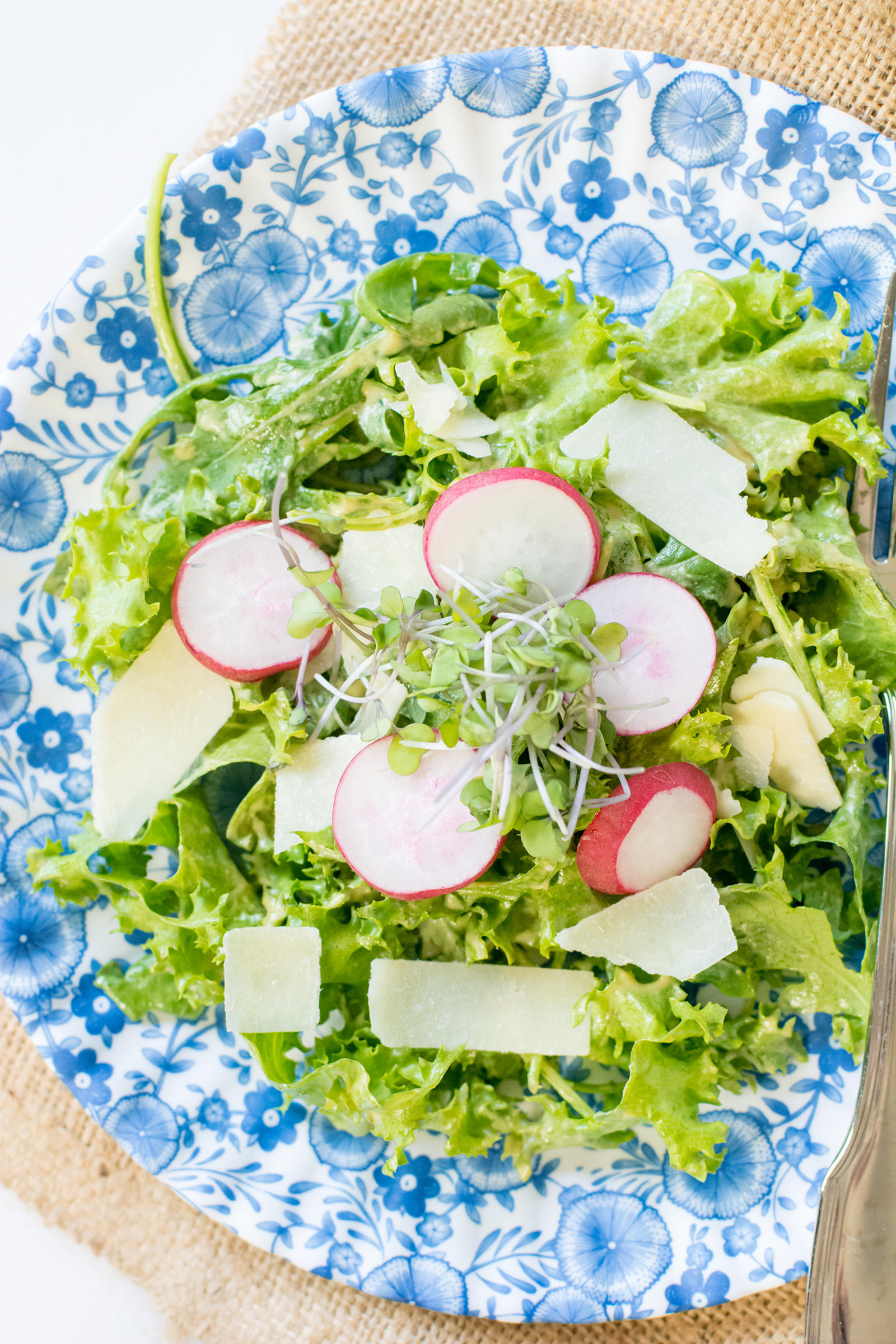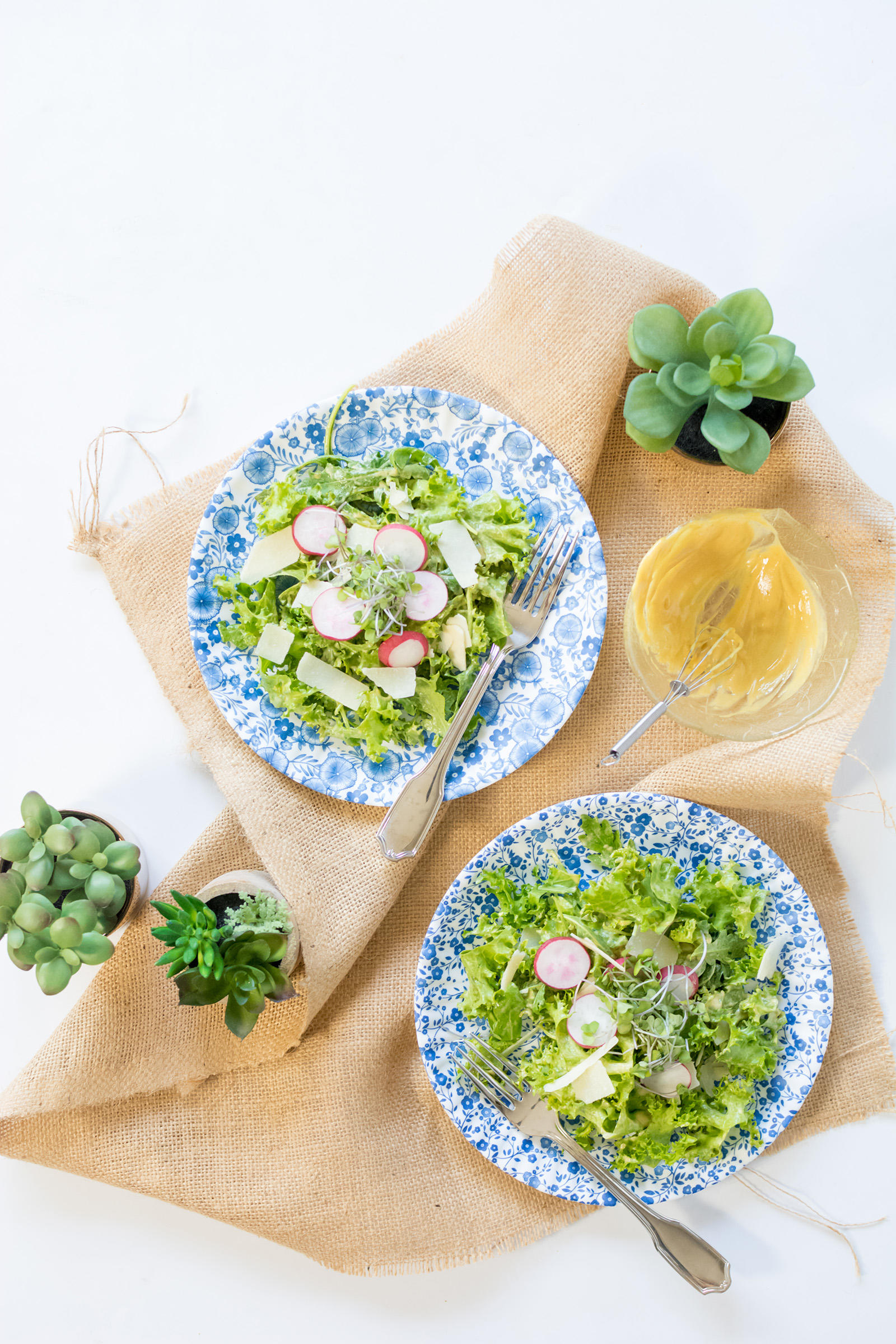 Don't forget to share your French Dijon Dressing with the #SedBona tag on Instagram and Twitter!