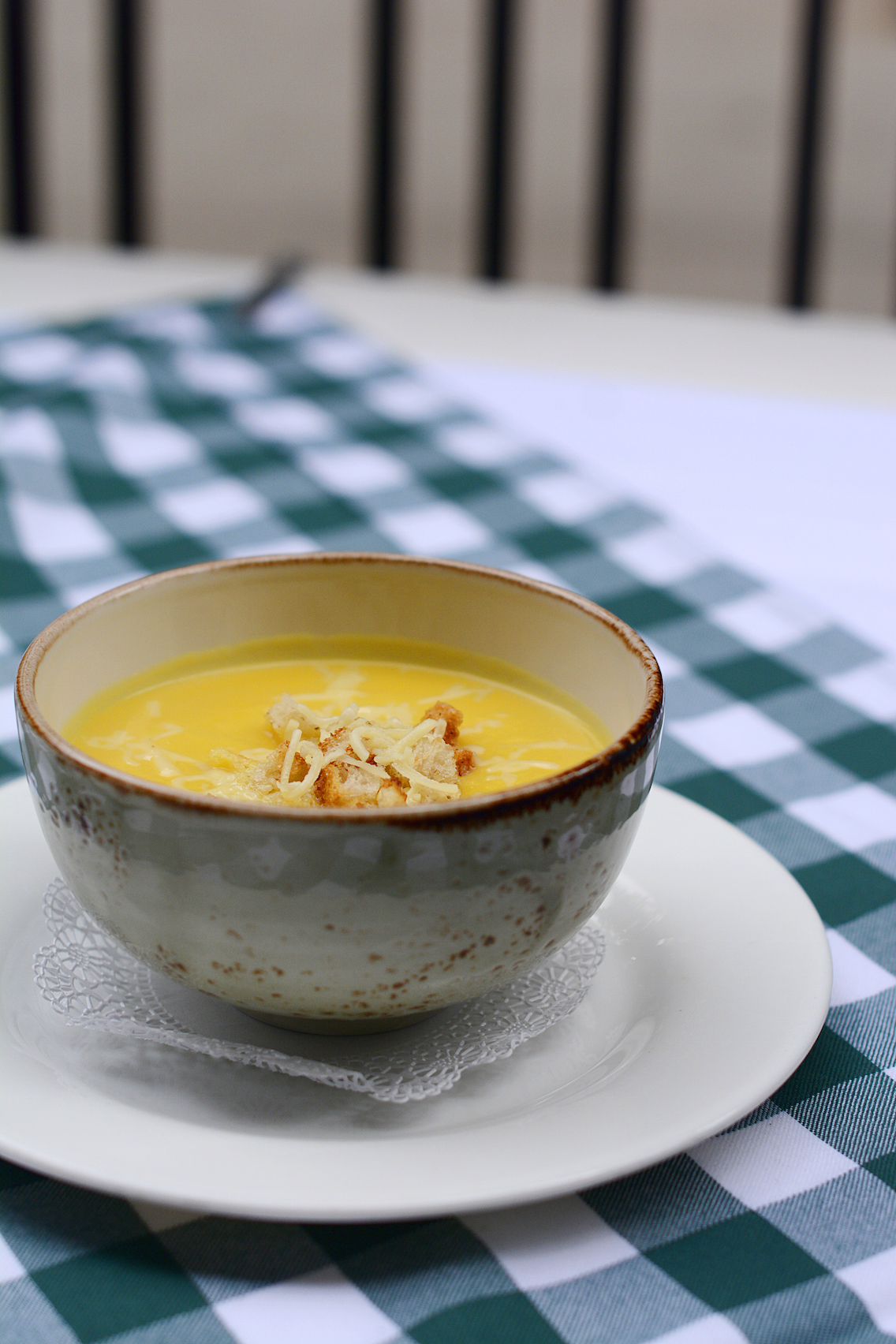 With as many trendy concept restaurants as we see here in Chicago, sometimes finding a spot that serves good ol' American classics prepared well can be a challenge.
Especially in River North.
I just want a glass of wine and a grilled cheese — why is that so hard to find?
That is until I found the Tortoise Club.
Tucked off State Street across from the House of Blues, this stunning restaurant feels worlds away from the hustle and bustle outside.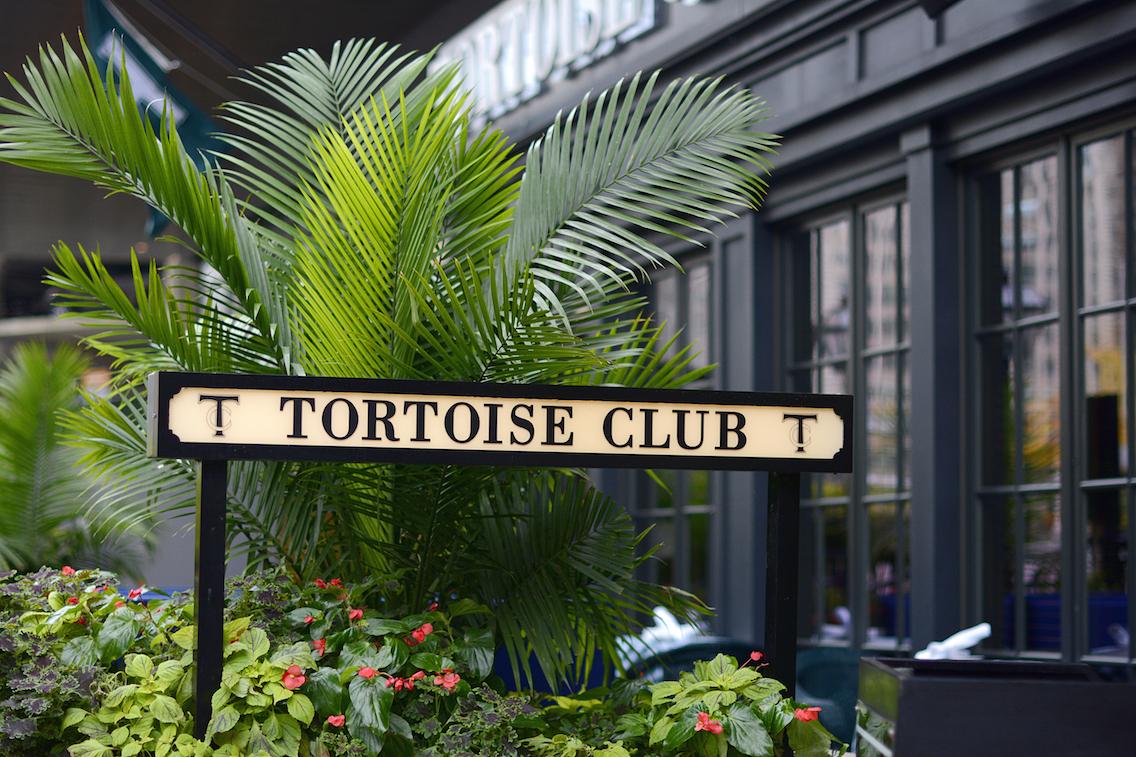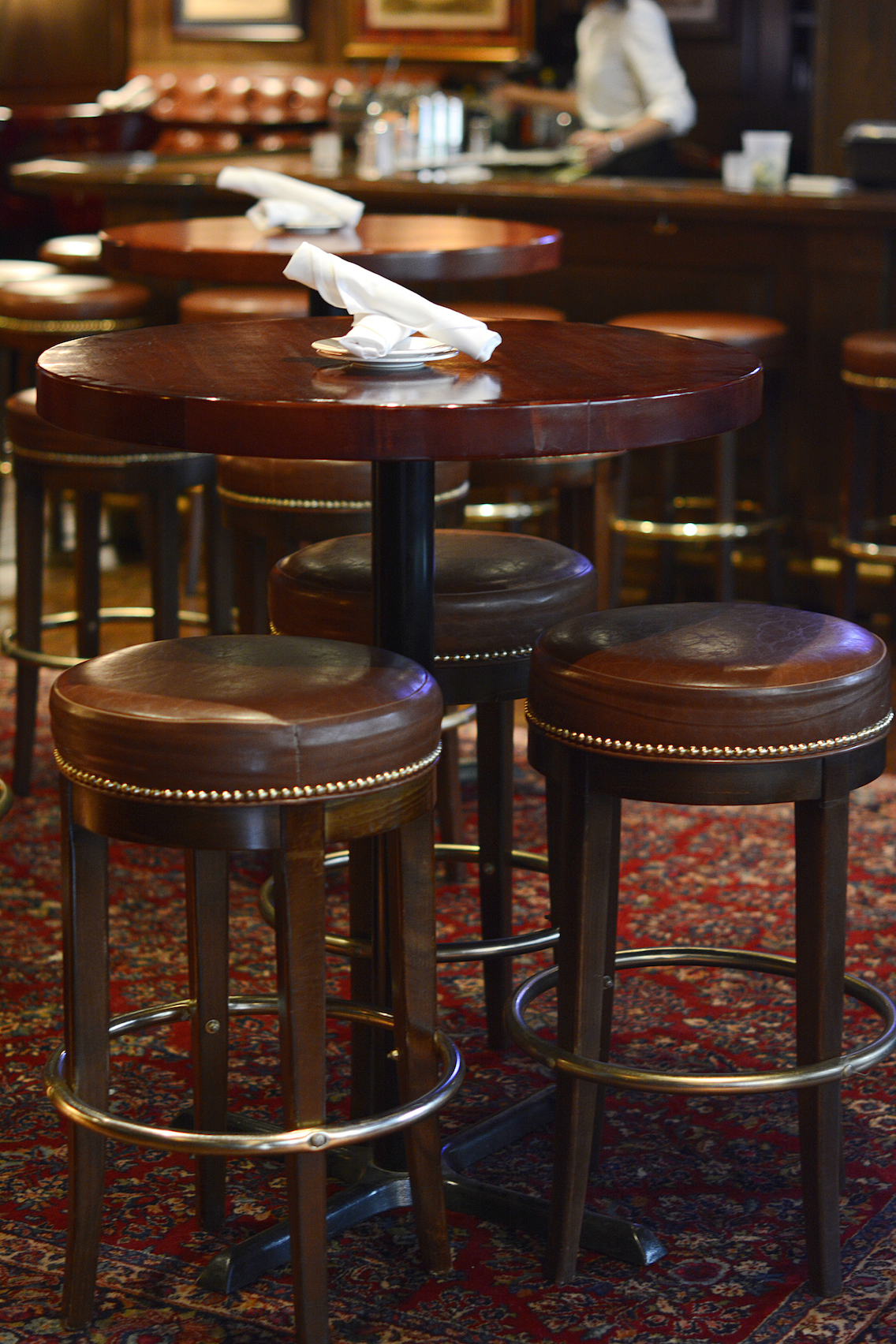 The interior is absolutely stunning with dark woods, a fireplace, and even a piano! It's the cozy nook you'll be yearning for during the colder months.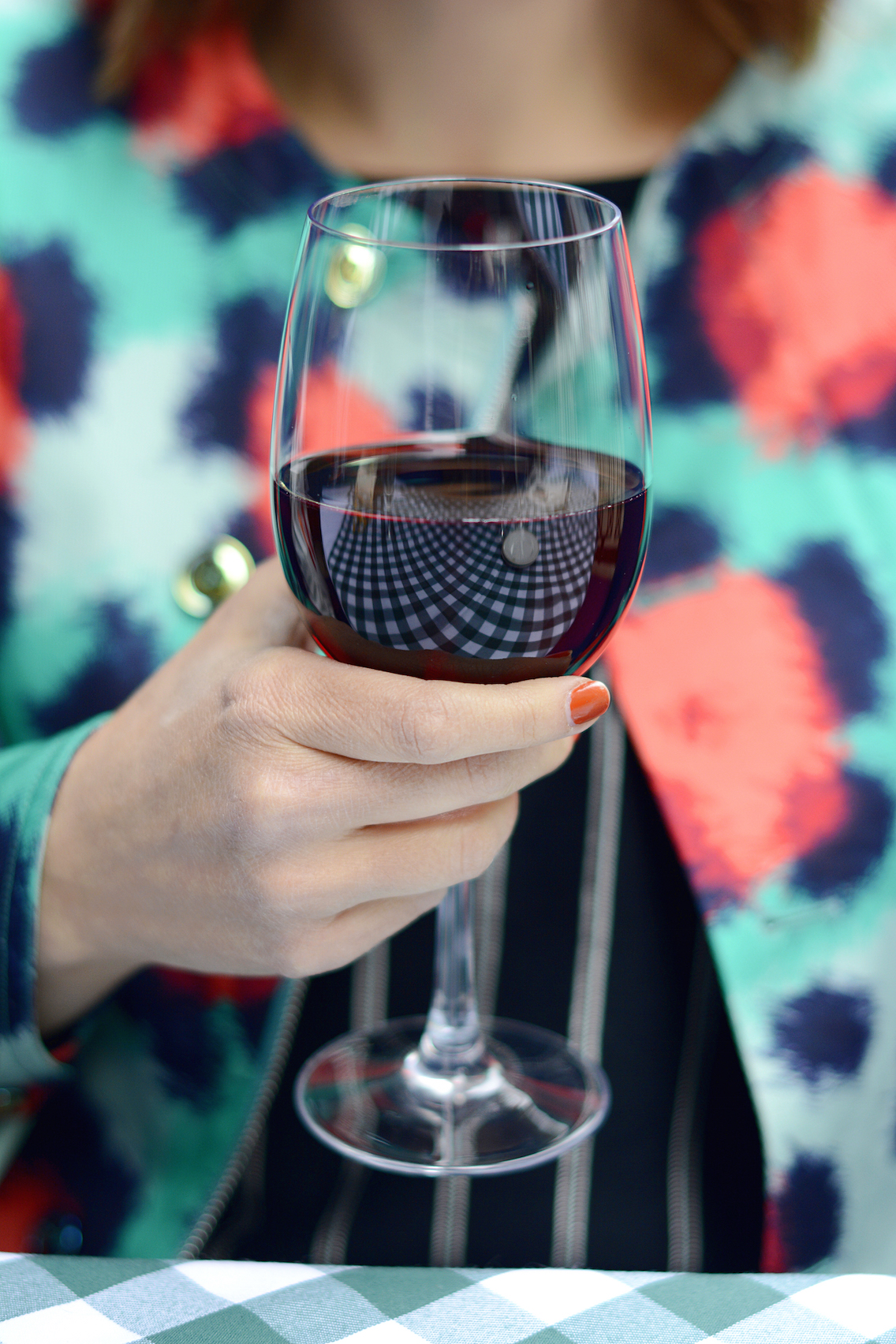 But, eager to soak up as much of this unseasonably beautiful weather as possible, Anna and I braved the patio and grabbed ourselves a few glasses of wine to start our lunch off with.
For medicinal purposes, of course!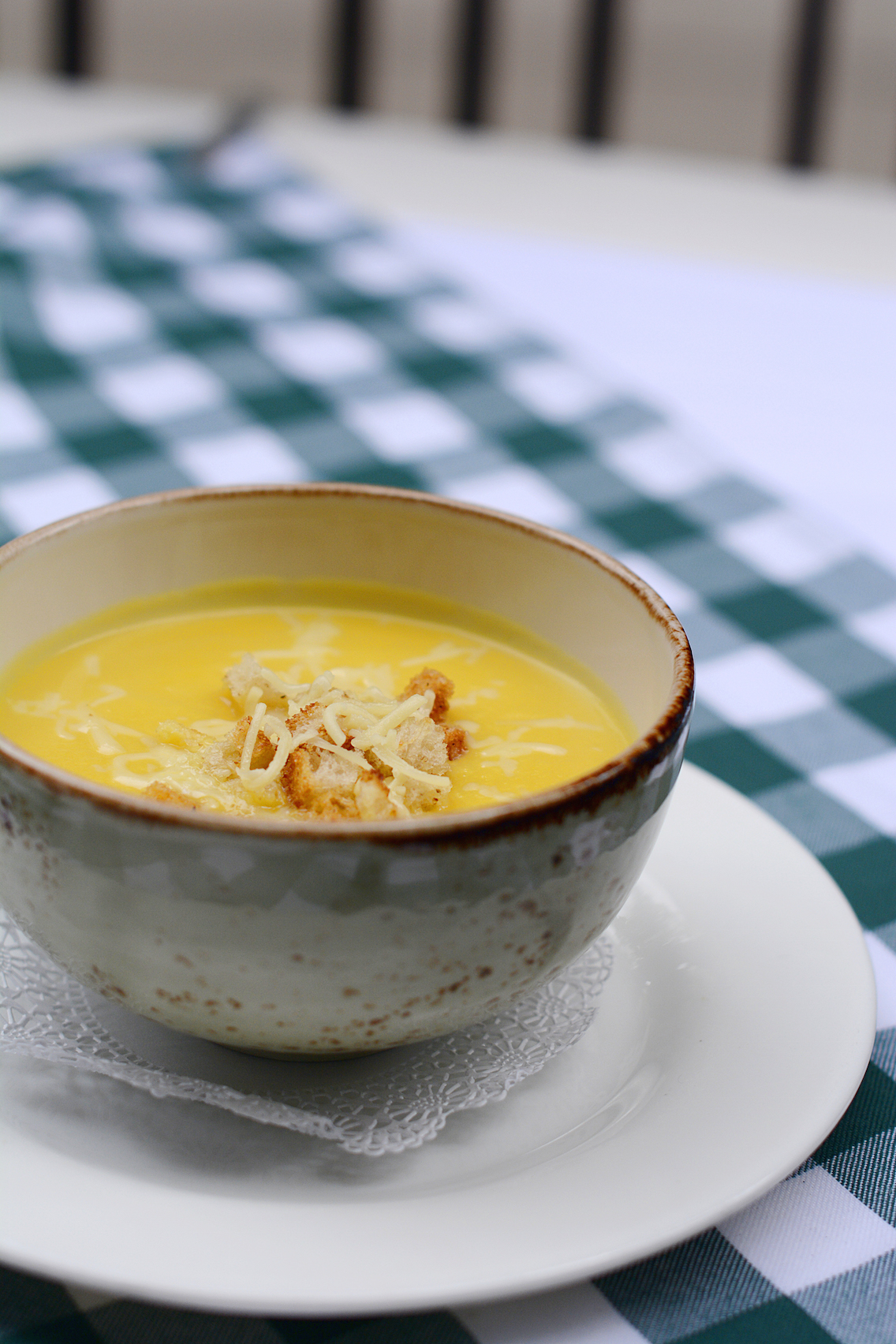 Our first course was this exquisite bowl of seasonal Pumpkin Soup.
Generally I'm very picky about pumpkin-flavored anything. It needs to be rich without being overly sweet, otherwise the squash-flavor is too overpowering for my palate.
This simple soup was silky smooth and the perfect blend of sweet and savory (thanks to the buttery croutons and cheese topping). Hints of saltiness break through the sweet squash flavors, making this a dangerously addicting soup for fall.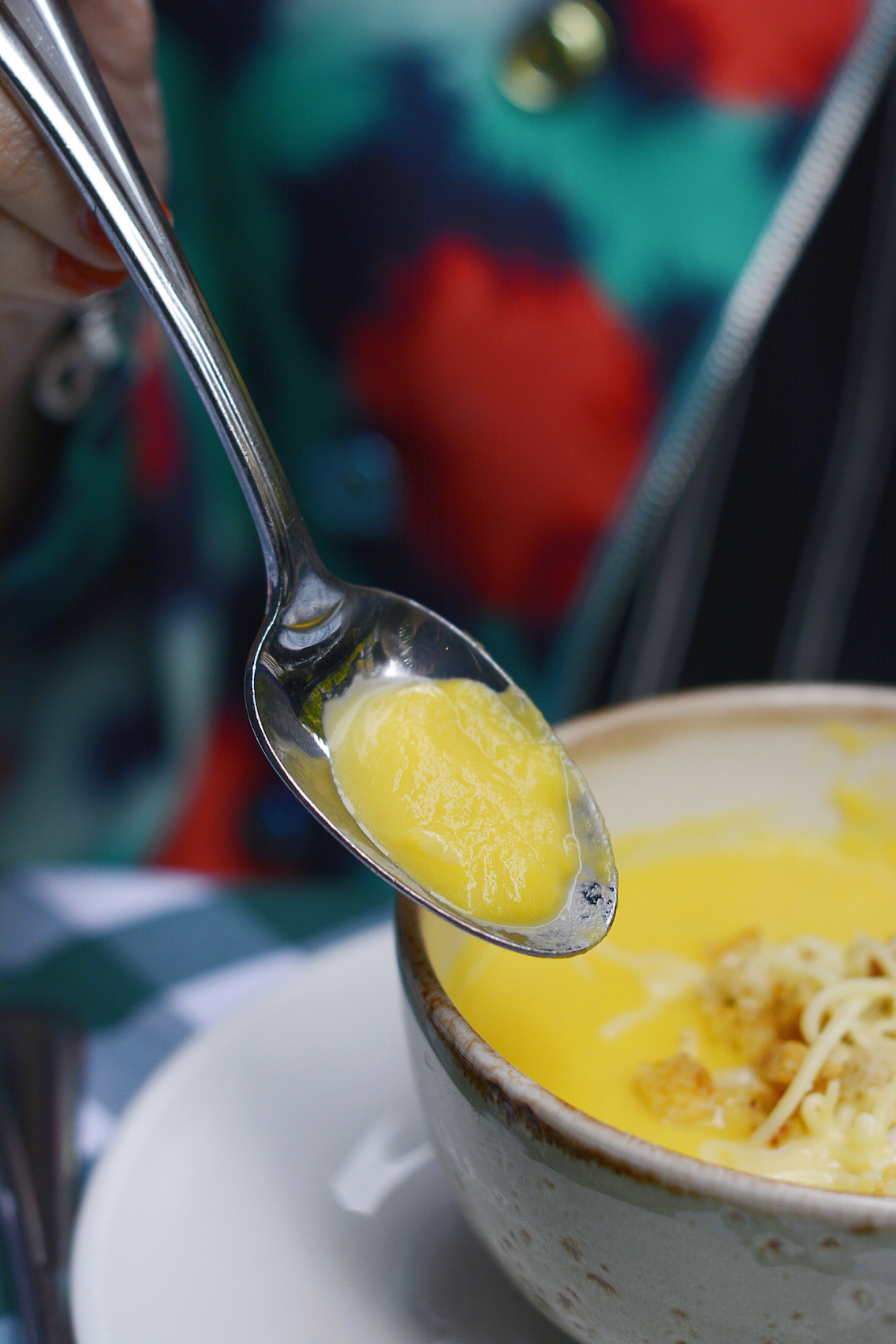 Anna and I were both completely smitten!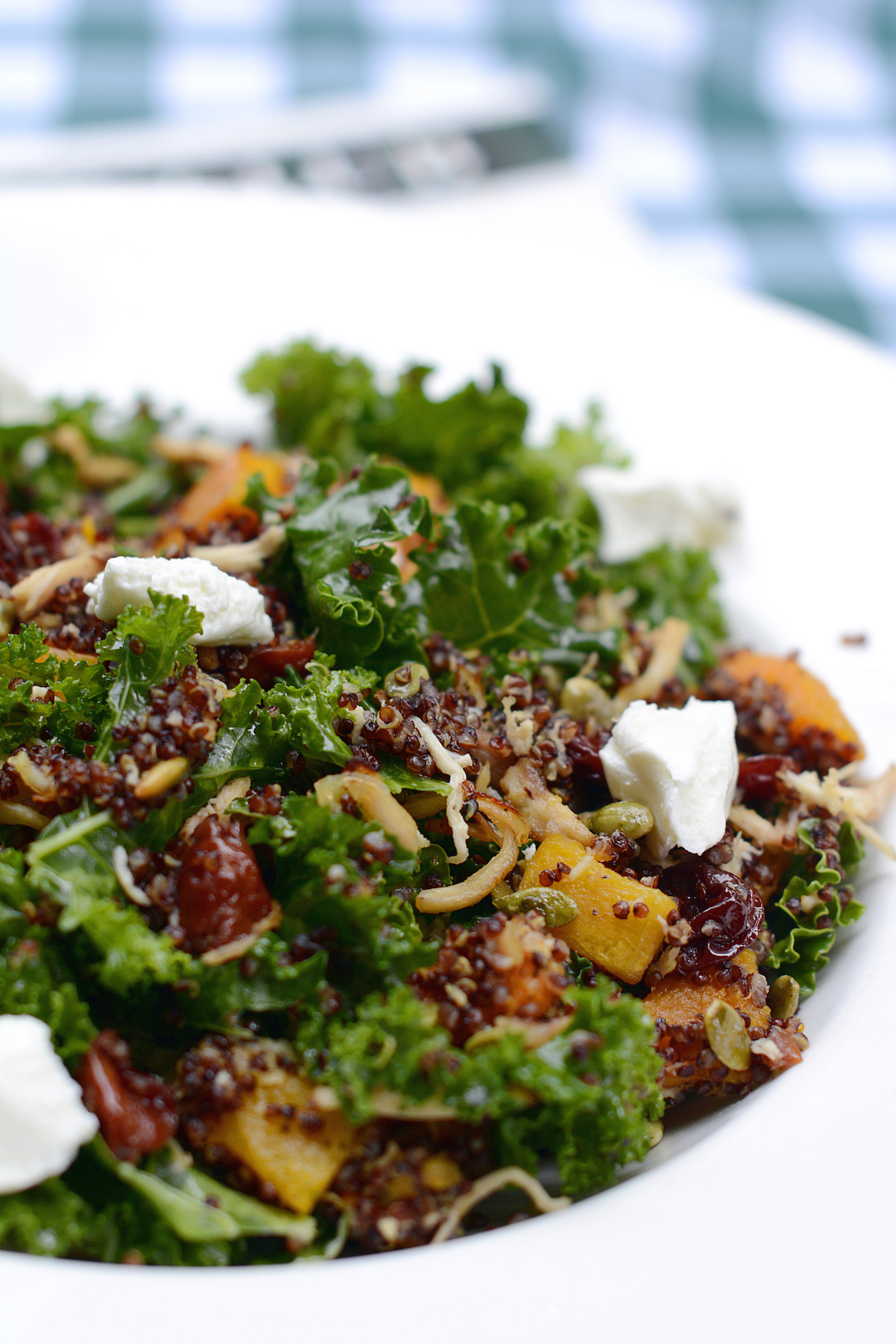 For her entrée Anna tried the new Kale & Quinoa Salad: red quinoa, goat cheese, candied pumpkin seeds, and butternut squash all tossed in a white balsamic vinaigrette.
What a perfectly delicious combination for fall!
Comforting, well-executed, and the sort of salad that doesn't only include seasonal produce, but really showcases it. And the goat cheese adds just the right creaminess to blend all of the elements together into one particularly scrumptious bite.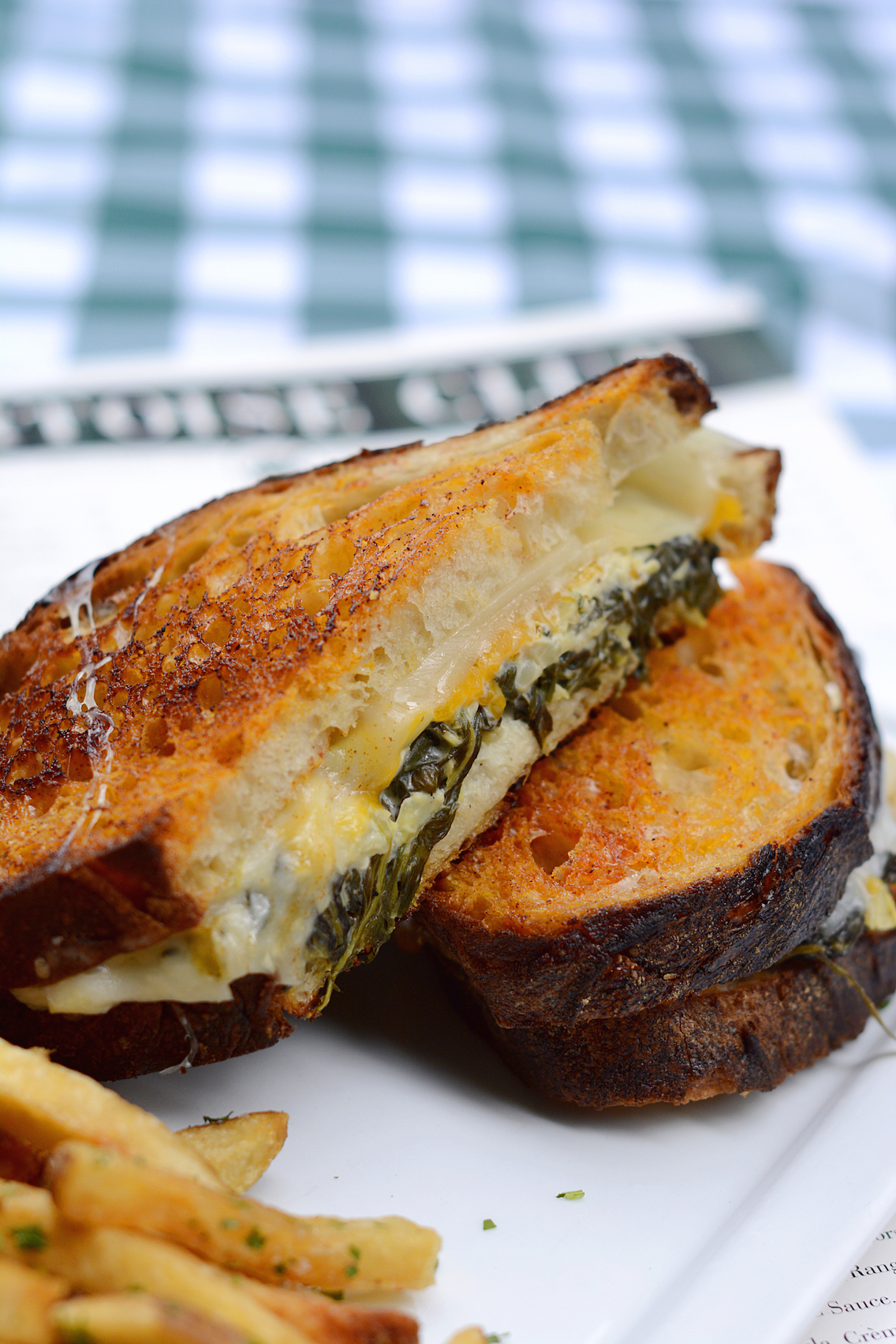 For my entrée, I opted for my absolute favorite classic lunch — grilled cheese!
Now, the Tortoise Club doesn't just serve an average grilled cheese composed of bread and, well, …cheese.
Not at TC! It has a classic twist you may not be expecting…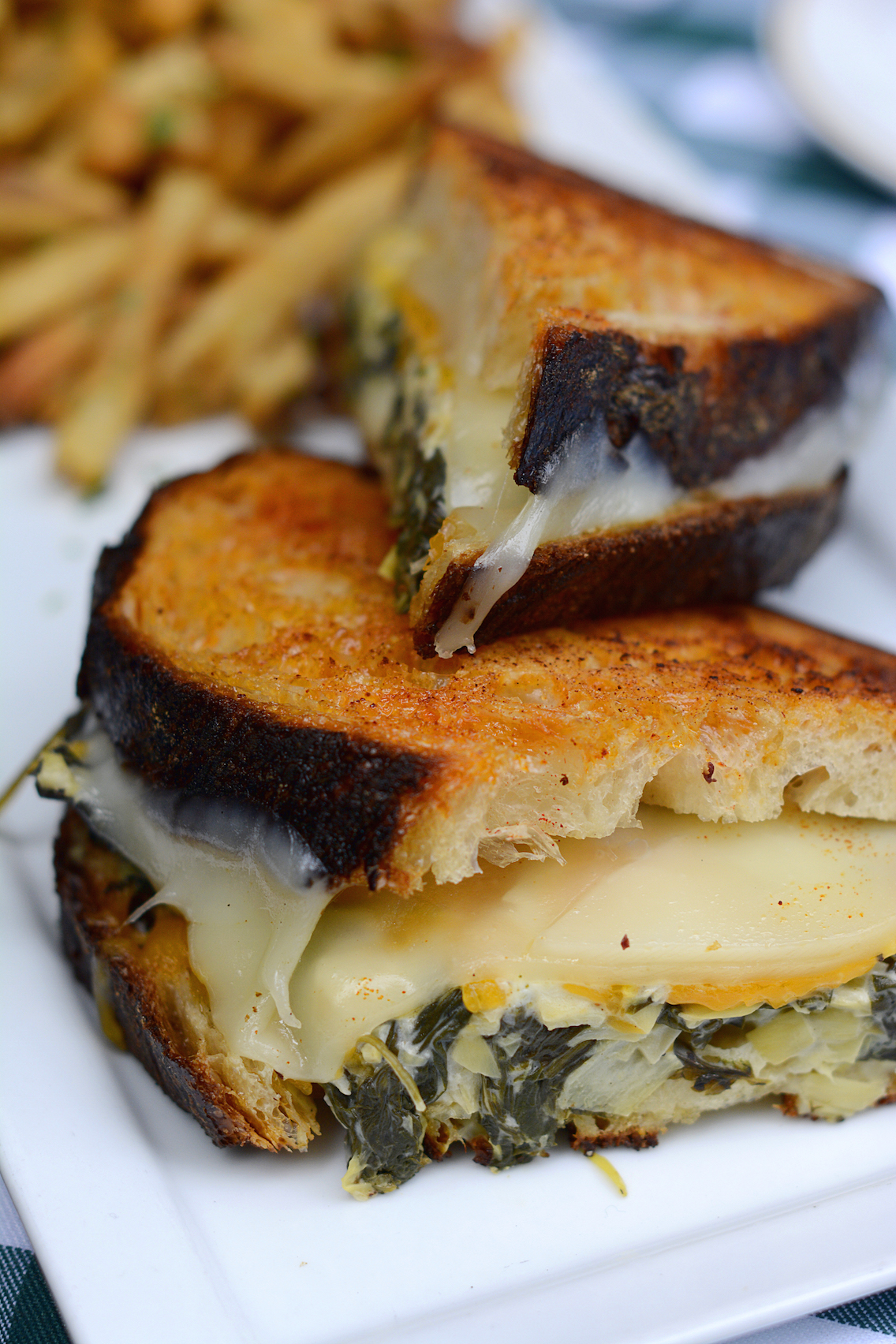 TC's Grilled Cheese is stuffed with spinach and artichokes as well! It's a tastebud pleasing combination of two American favorites.
If you love spinach and artichoke dip (and a good grilled cheese), this combination is such a refreshingly fun but familiar flavor.
And super addicting. The seasoning on the bread alone makes this sandwich so much more than your average grilled cheese! I always appreciate when a restaurant can execute a classic dish with a spin in a way that makes you think "why didn't I think of that?".
For dessert we paid homage to Anna's home-state with this Michigan Cherry Pie.
First of all, WOW is this crust good. Buttery, flakey, crumbly in all of the right ways… I'm drooling just thinking about it!
But the cherry filling is where this simple slice of pie is elevated to gourmet perfection. The cherries are fresh, tart, and perfectly cooked. They are sweet and juicy without being soupy in texture and the perfect combination with a heaping scoop of ice cream on top.
American comfort food served in an upscale space without the pretension found at so many other River North spots? The Tortoise Club really is a hidden gem! You'll find me hibernating there with a glass of wine and grilled cheese ALL autumn long.
Disclosure: I received a complimentary meal to facilitate this post. Review and all opinions are my own.