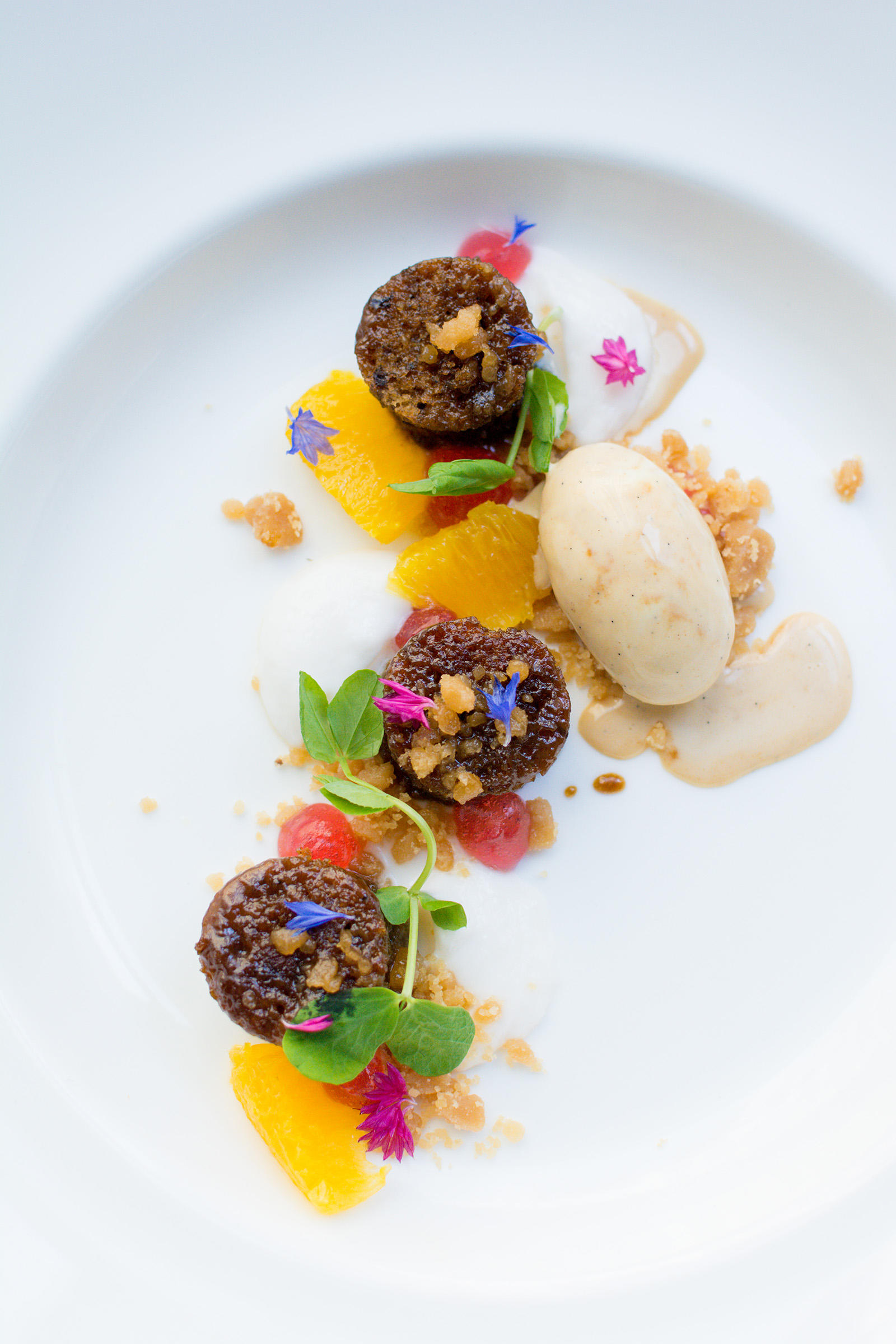 I ADORE French Cuisine.
Back in Spring 2004, I did an exchange program in high school where I lived with a homestay family in Grenoble, France. It was my very first trip abroad and my first exposure to the culinary genius that is French food — every single, simple meal my homestay family prepared was a masterpiece of flavors AND presentation — and from that trip on, I was hooked.
See, before I lived in France, I really had no idea how important presentation was when it came to food.
---
Elegant presentation can turn the simplest dish into true art.
---
And ever since 2004 I've been religiously exploring the idea of food as art — I love a dish that not only smells and tastes delicious but that's also presented in an inspiring and visually rich way. Food art really is my favorite kind of art (but maybe that's because I get to EAT it too?)!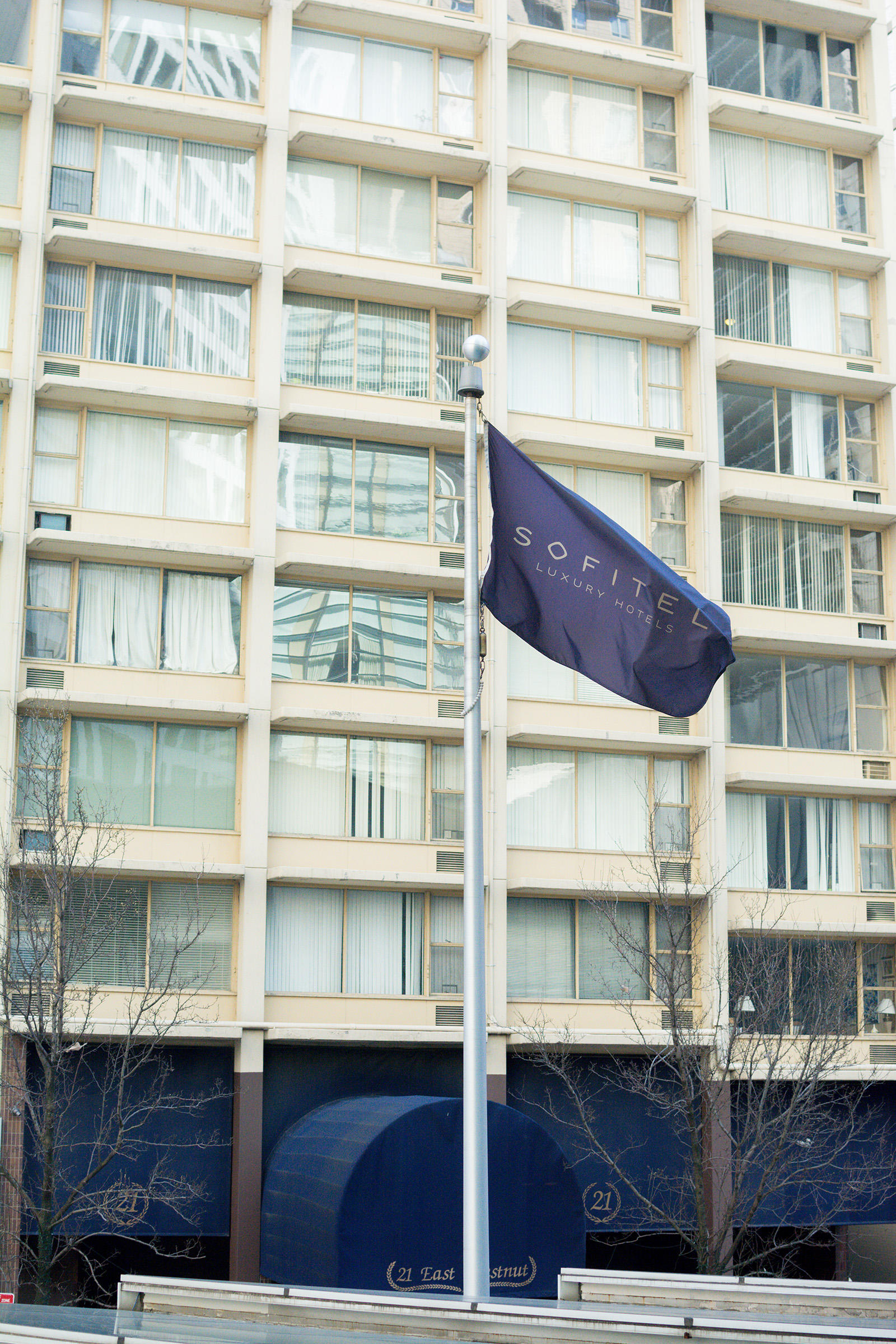 And there are few restaurants in Chicago that strive to create food art in a French way more than Café des Architectes.
Located in the heart of the Gold Coast in the stunning Sofitel Hotel, Café des Architectes has been one of my favorite restaurants ever since I first sampled their nibbles at the Sofitel 'Revealed' exhibit in November 2014.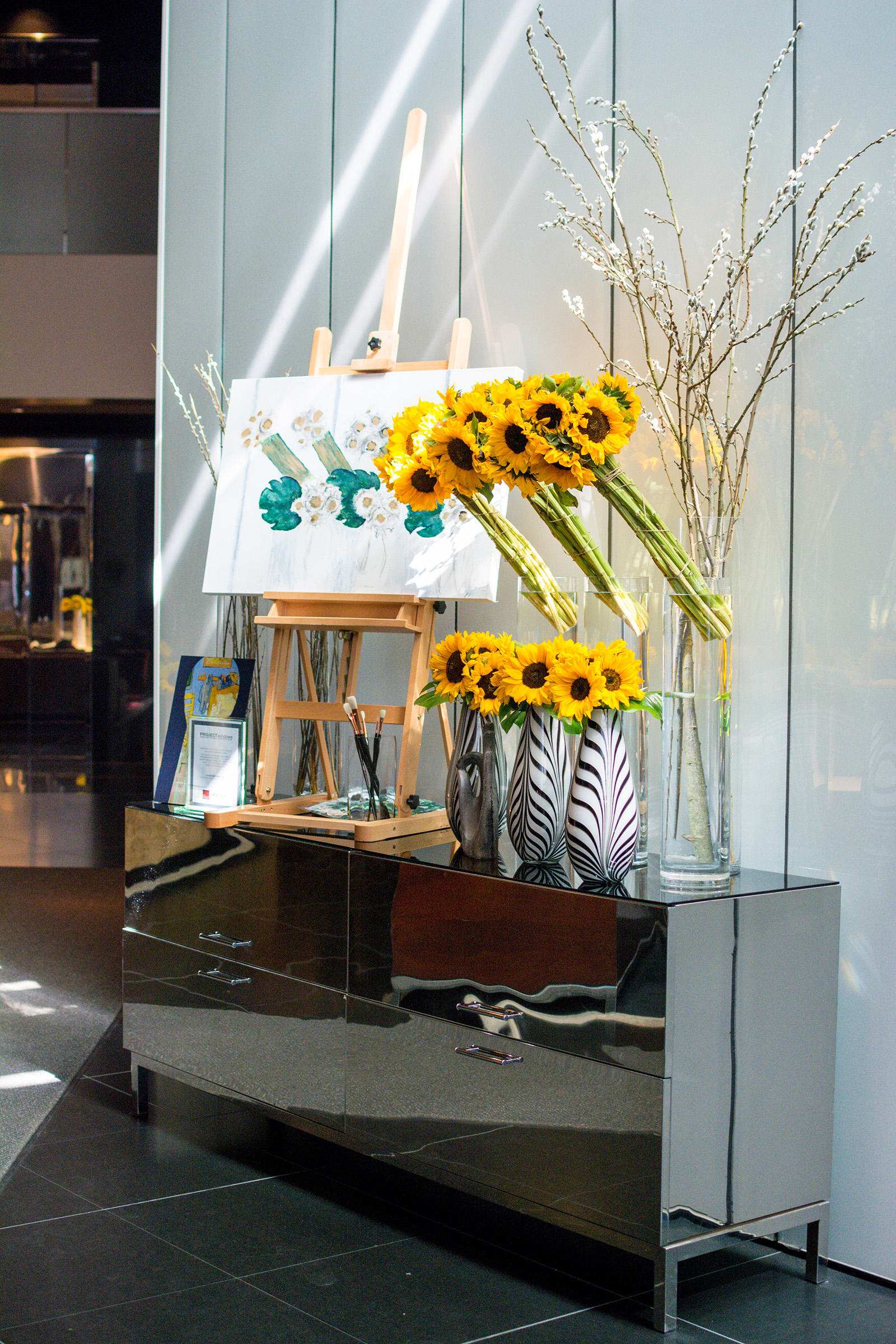 The lobby is always magnificently decorated with a stunning attention to detail that I can only describe as "french".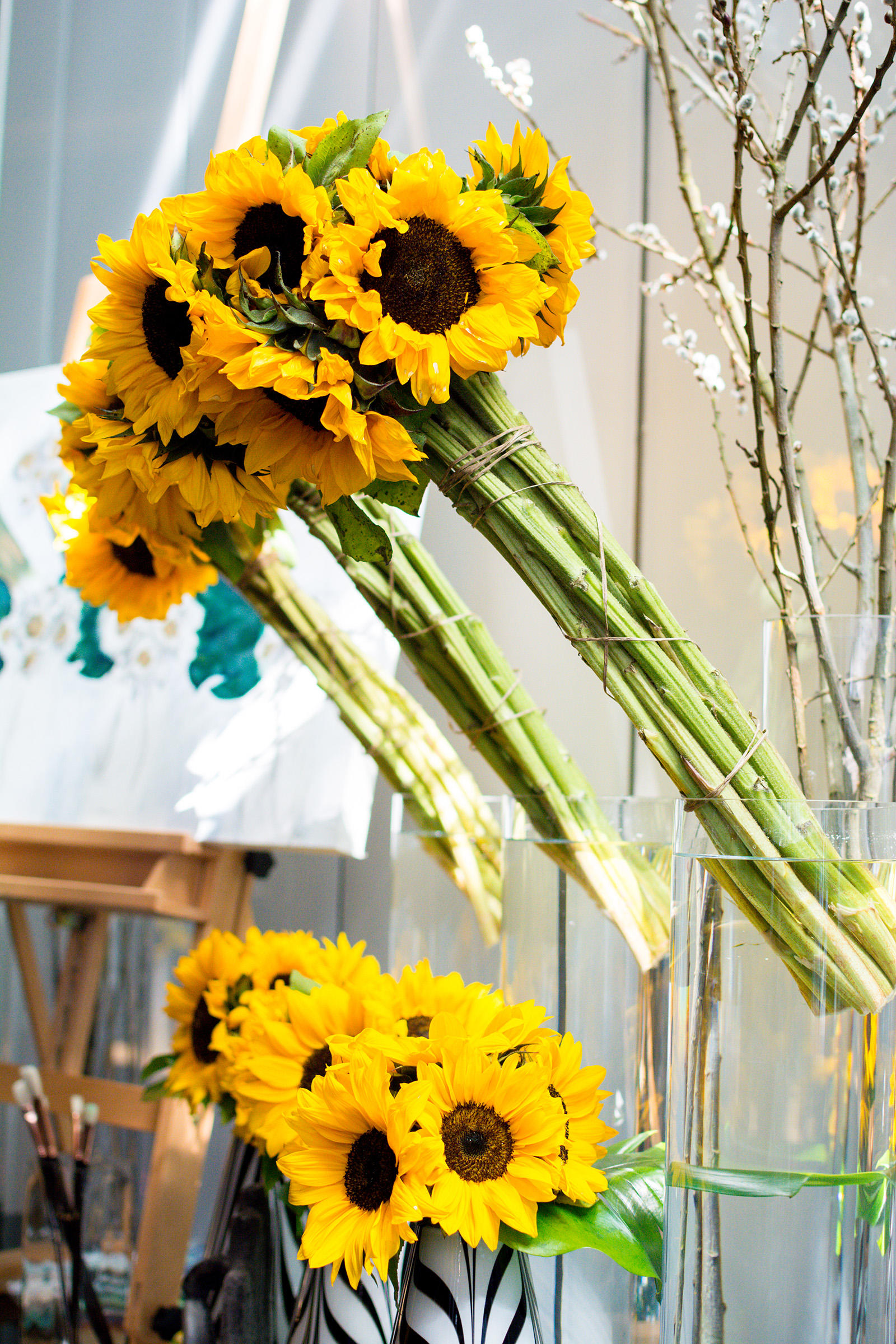 When Starr and I came in for lunch a few weeks ago, everything was decorated in honor of Van Gogh's Bedroom exhibit at the Art Institute and the beautiful sunflower display was such a stunning (and necessary) reminder of the warm months we have ahead here in Chicago.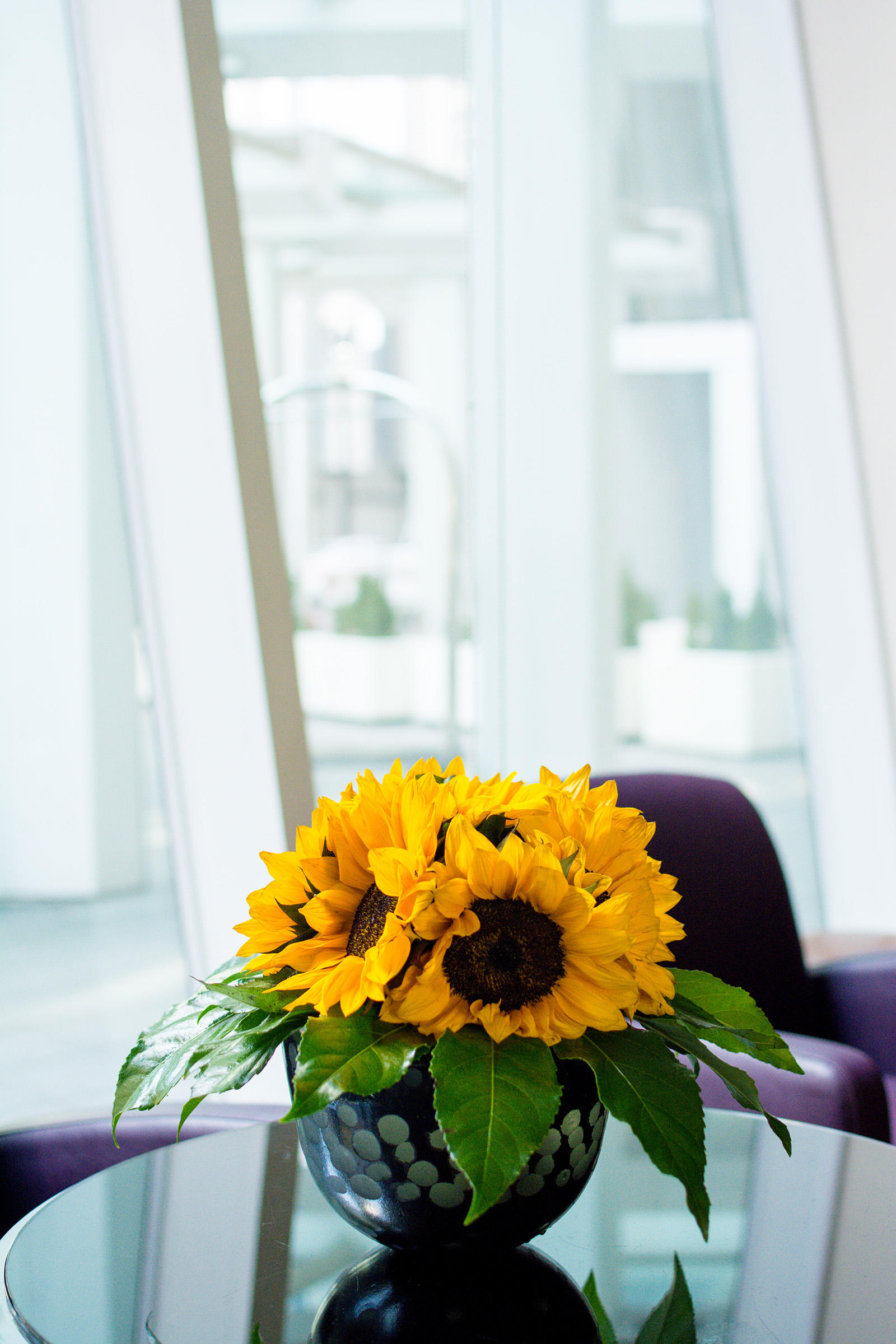 Since the actual restaurant was under renovations the day we went, Starr and I found ourselves a cozy spot in the bar area which has a great view of the surrounding streets.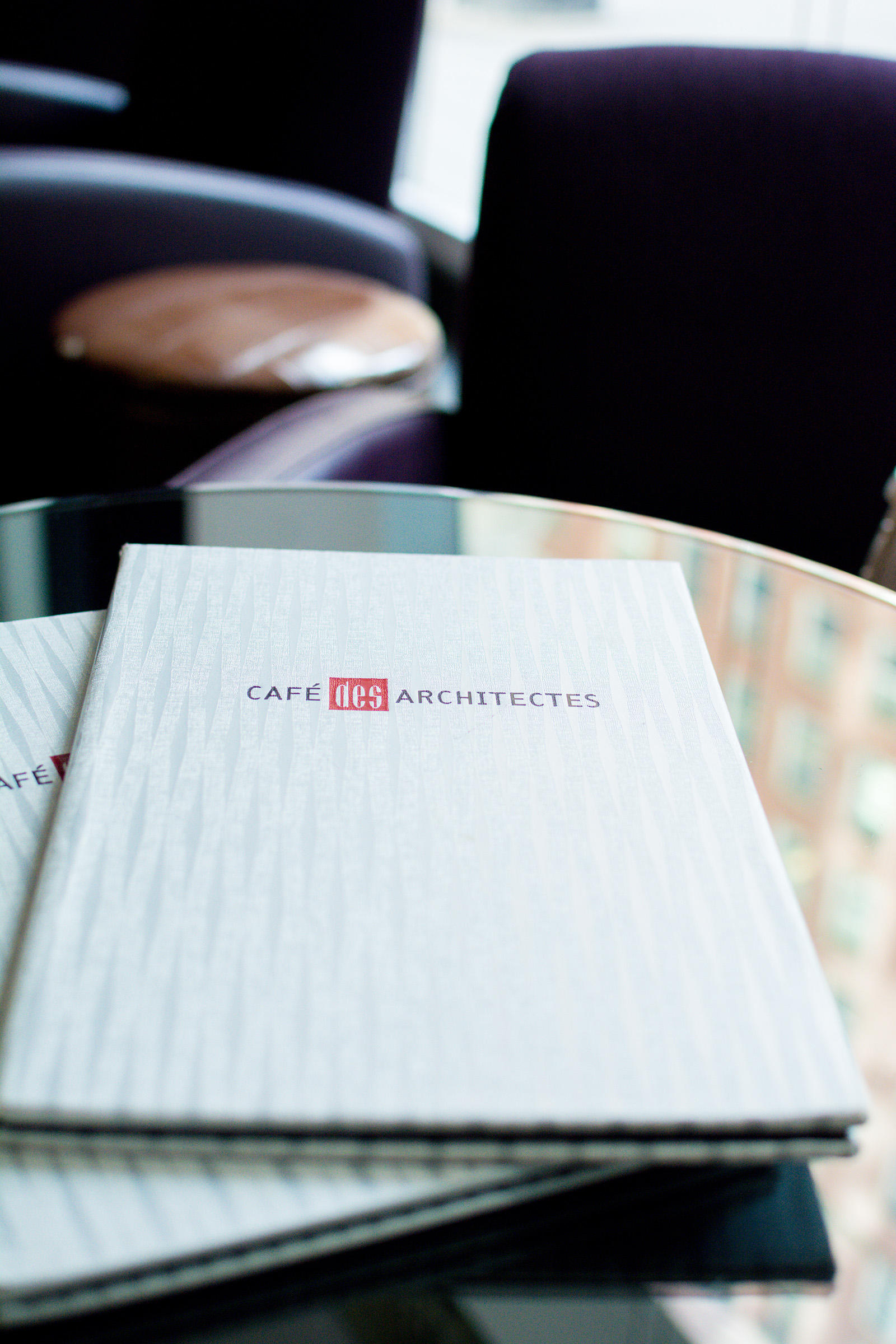 The menu is short and deliberate — a true French menu if I ever saw one. Instead of endless options, expect to see a small, highly curated selection of magnificent dishes unlike any others.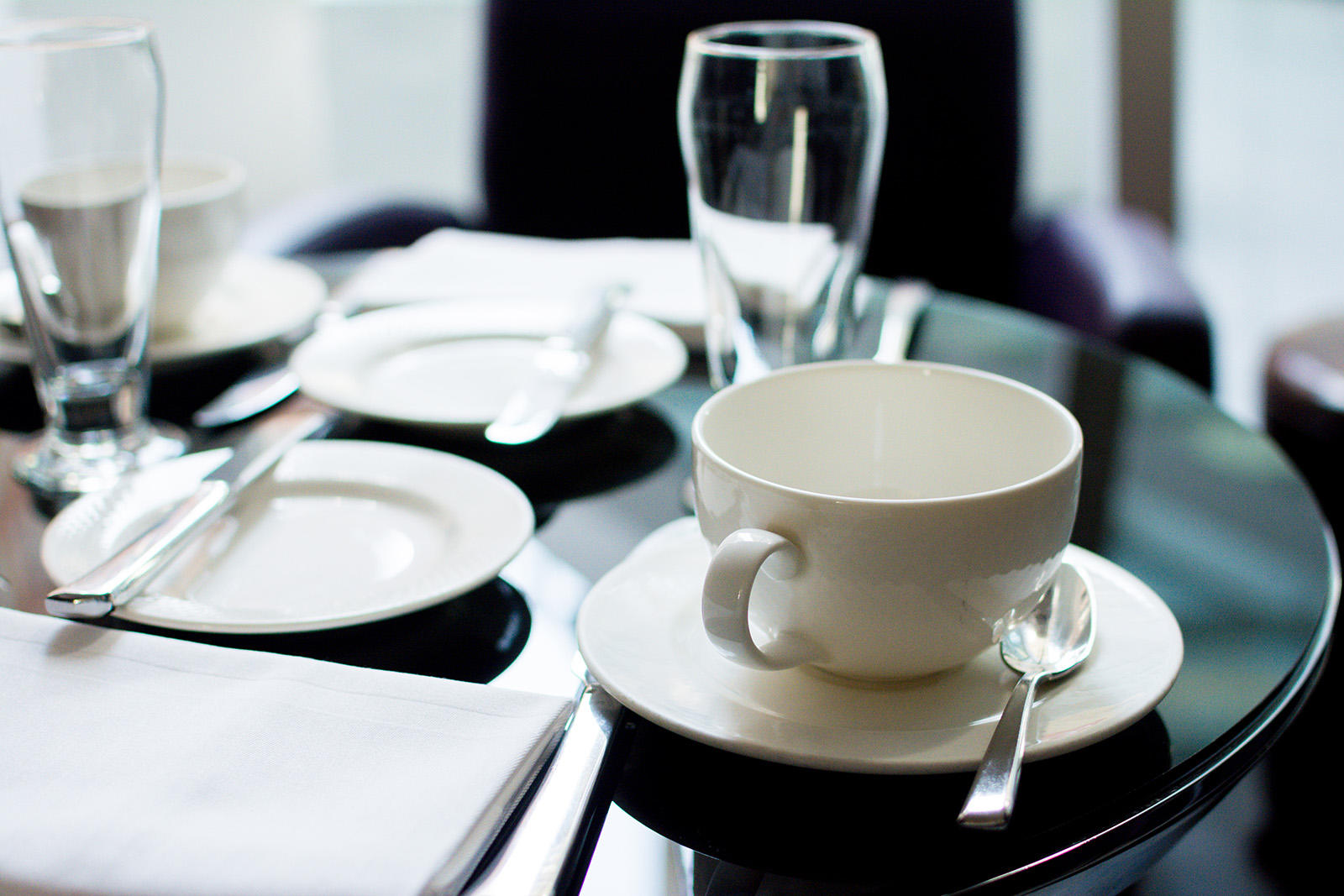 First off we started with some very necessary coffee (hey, we both work A LOT of hours — caffeine is a necessary evil).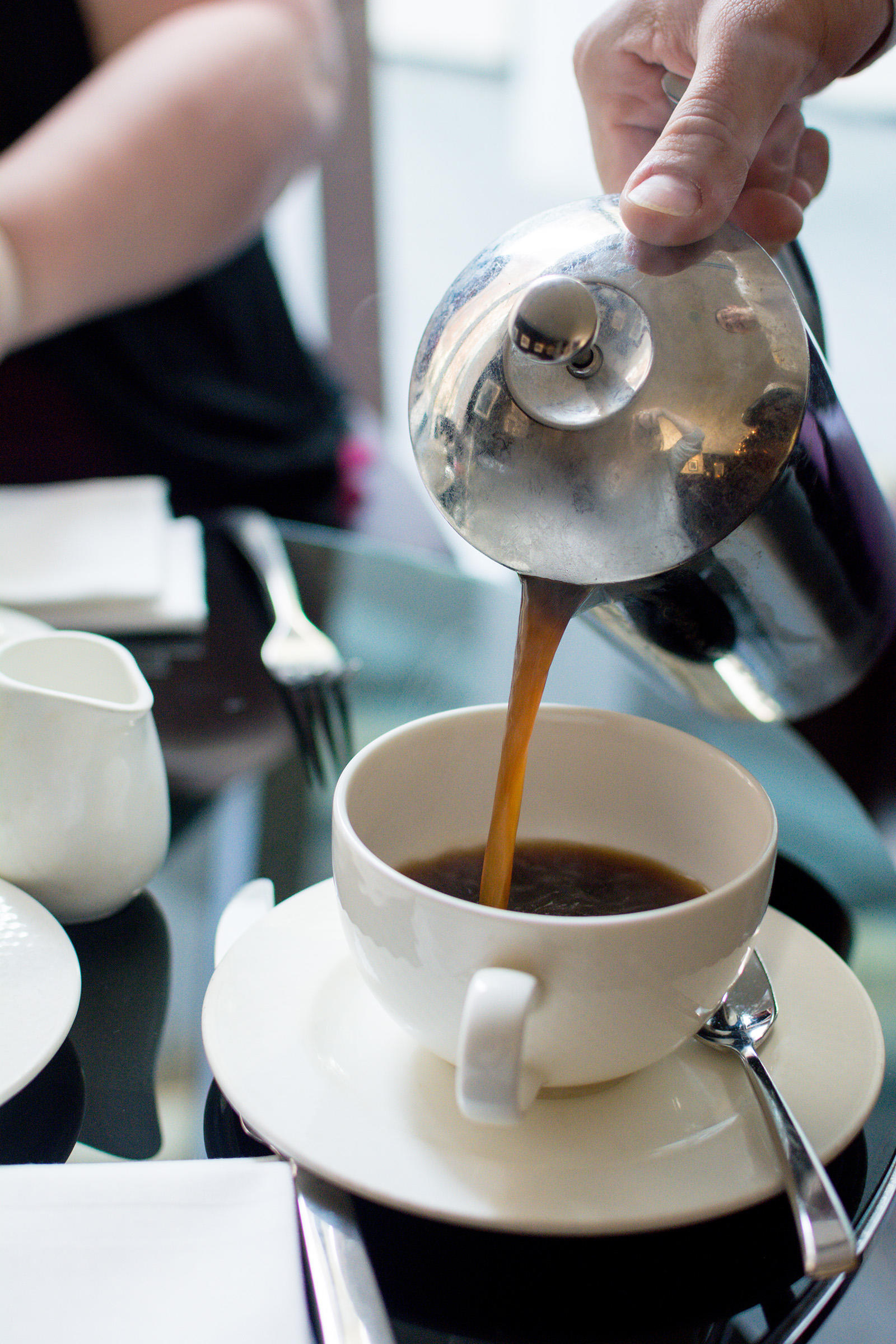 I call this shot "Duo in a French Press" — can you see why?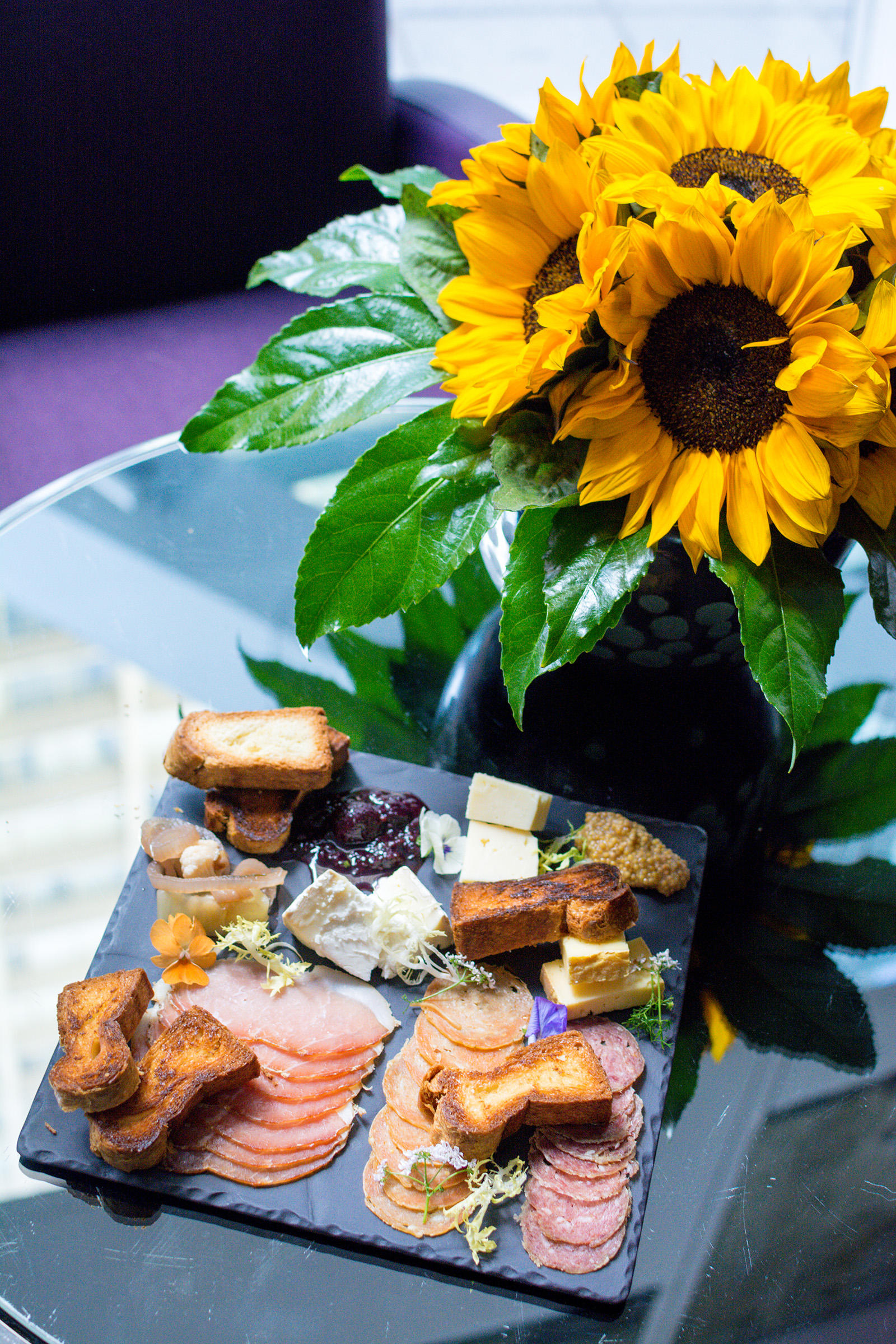 For starters, I always recommend first timers try Sofitel's addictive Chestnut Provisions line when they come.
The Tasting Plate offers a selection of cured meats and cheeses crafted from Sofitel's very own cheese and charcuterie cave. Accompanied by housemade preserves, pickles, and jams, this platter is basically ALL I ever want to eat for lunch. I've been especially addicted to their cheeses ever since I tried them at Christmas.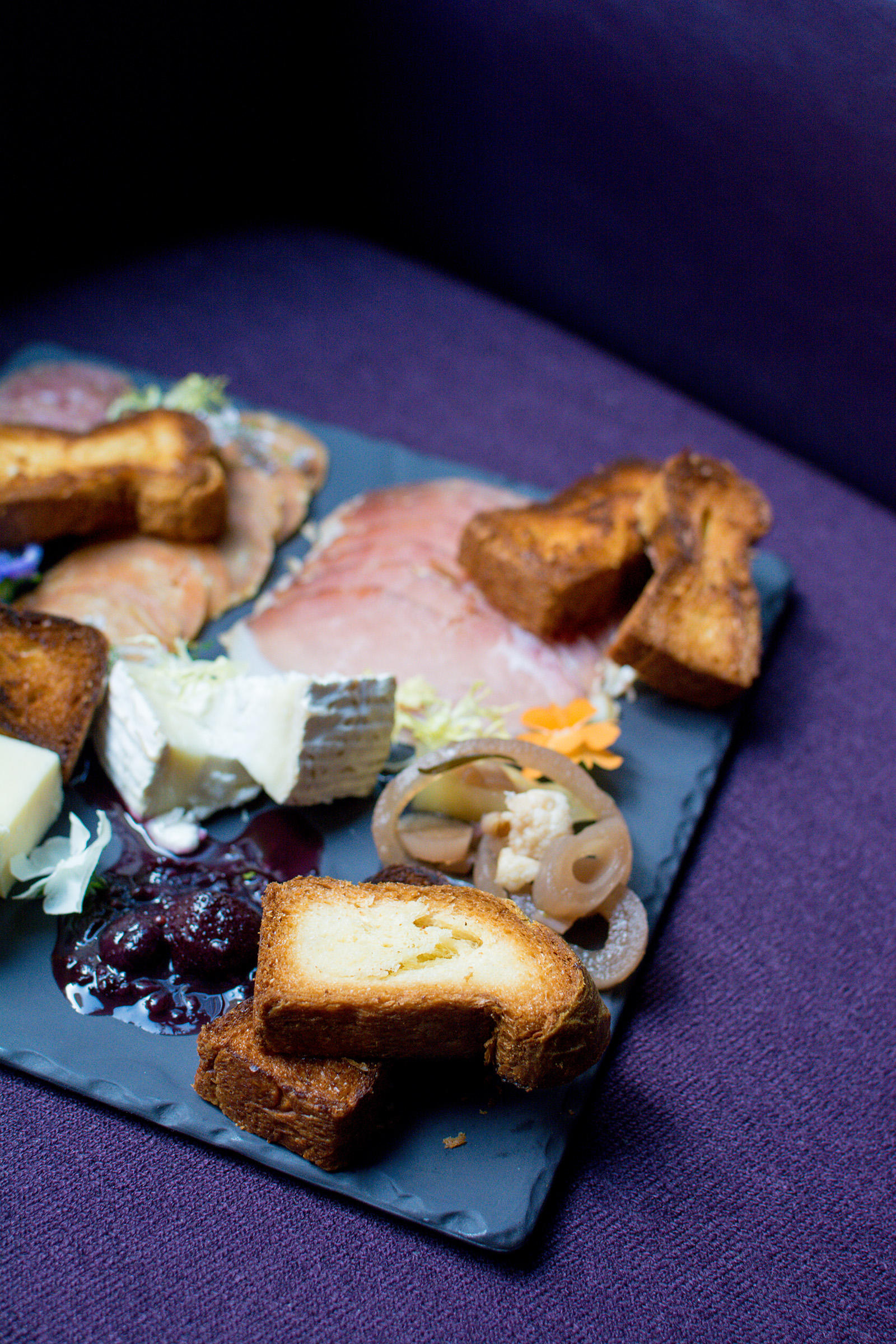 Chestnut Provisions is a delicious offering unique to Sofitel. As an artisanally-driven kitchen-to-table concept created by Executive Chef, Greg Biggers, Chestnut Provisions has an incredibly delicious assortment of cave aged cheeses, charcuterie, jams and preserves utilized throughout their menus.
All made RIGHT on the premises.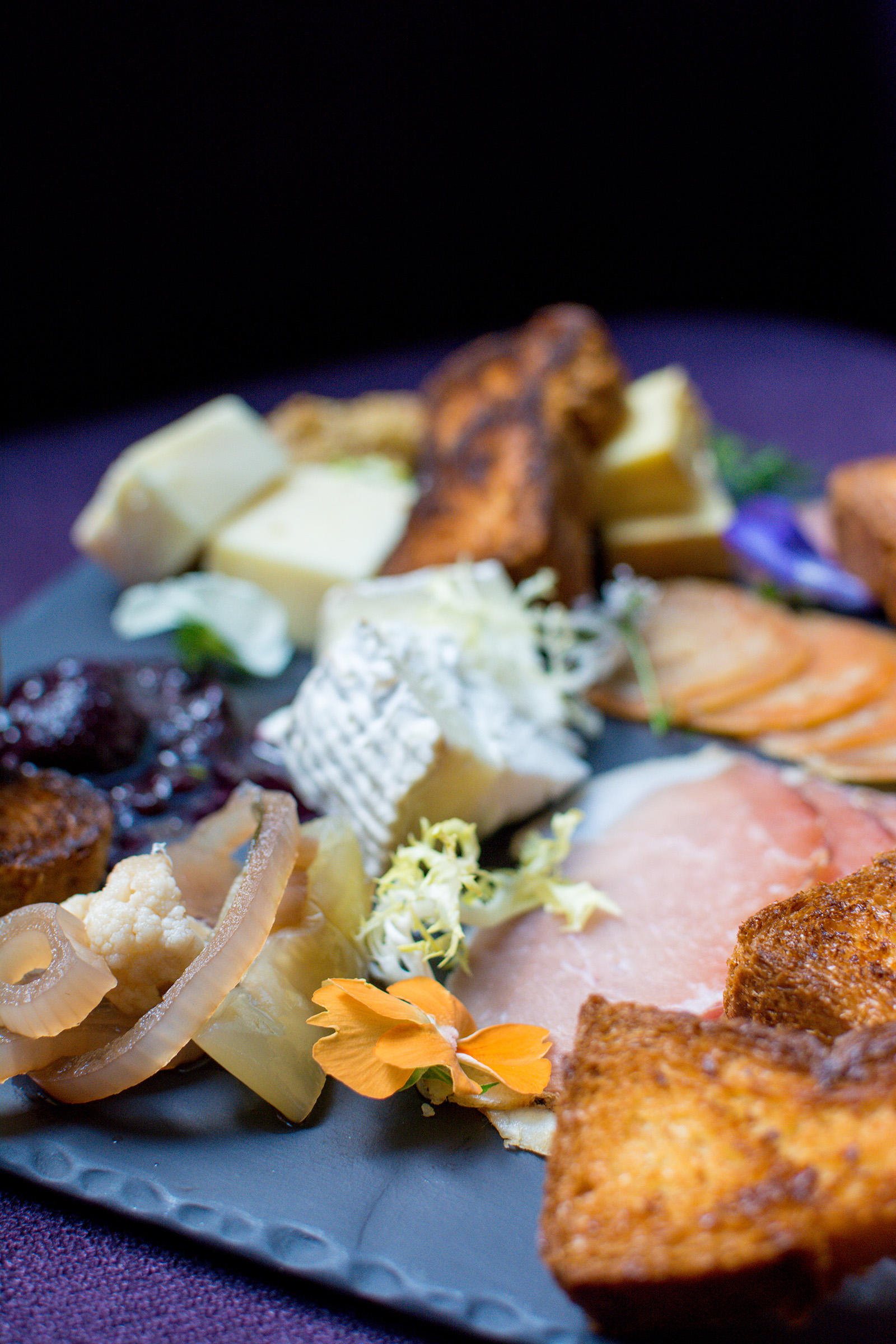 You CAN'T find a fresher or more locally sourced charcuterie plate in the entire city.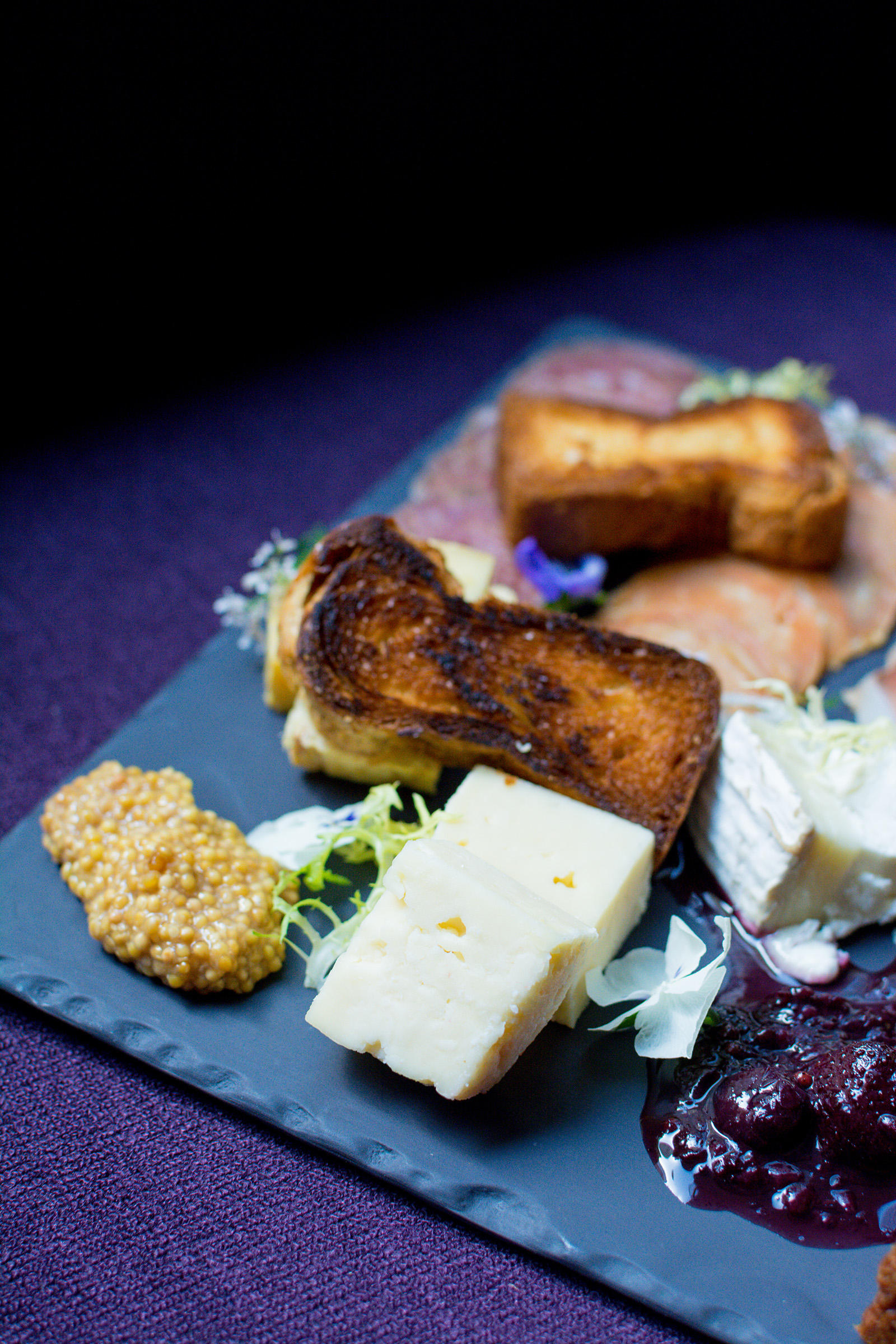 The freshness of the cheese is worth the trip alone —
at least in my humble opinion
.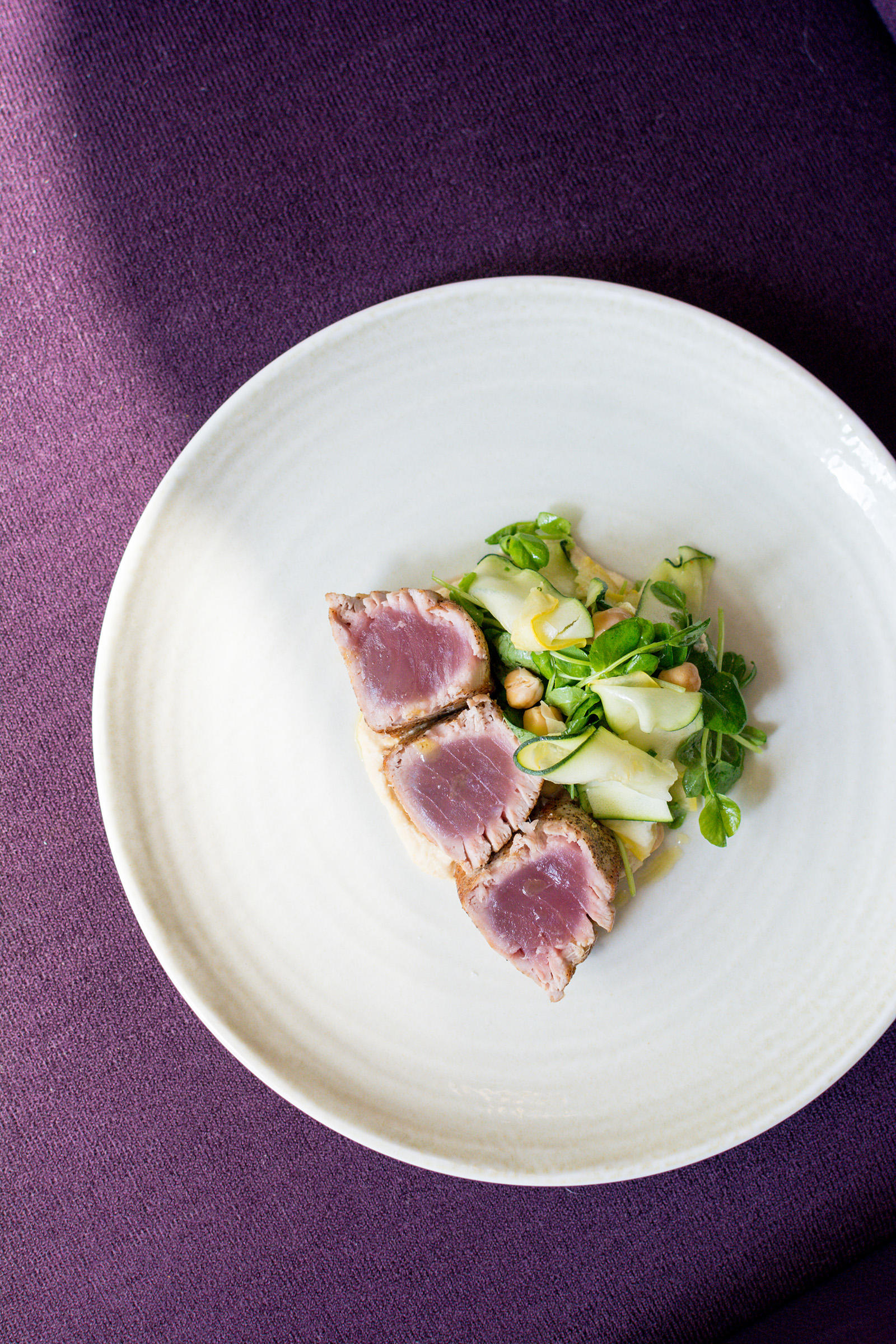 But don't dare fill up on ONLY cheese and char — Café des Architectes has so many other delicious dishes to try!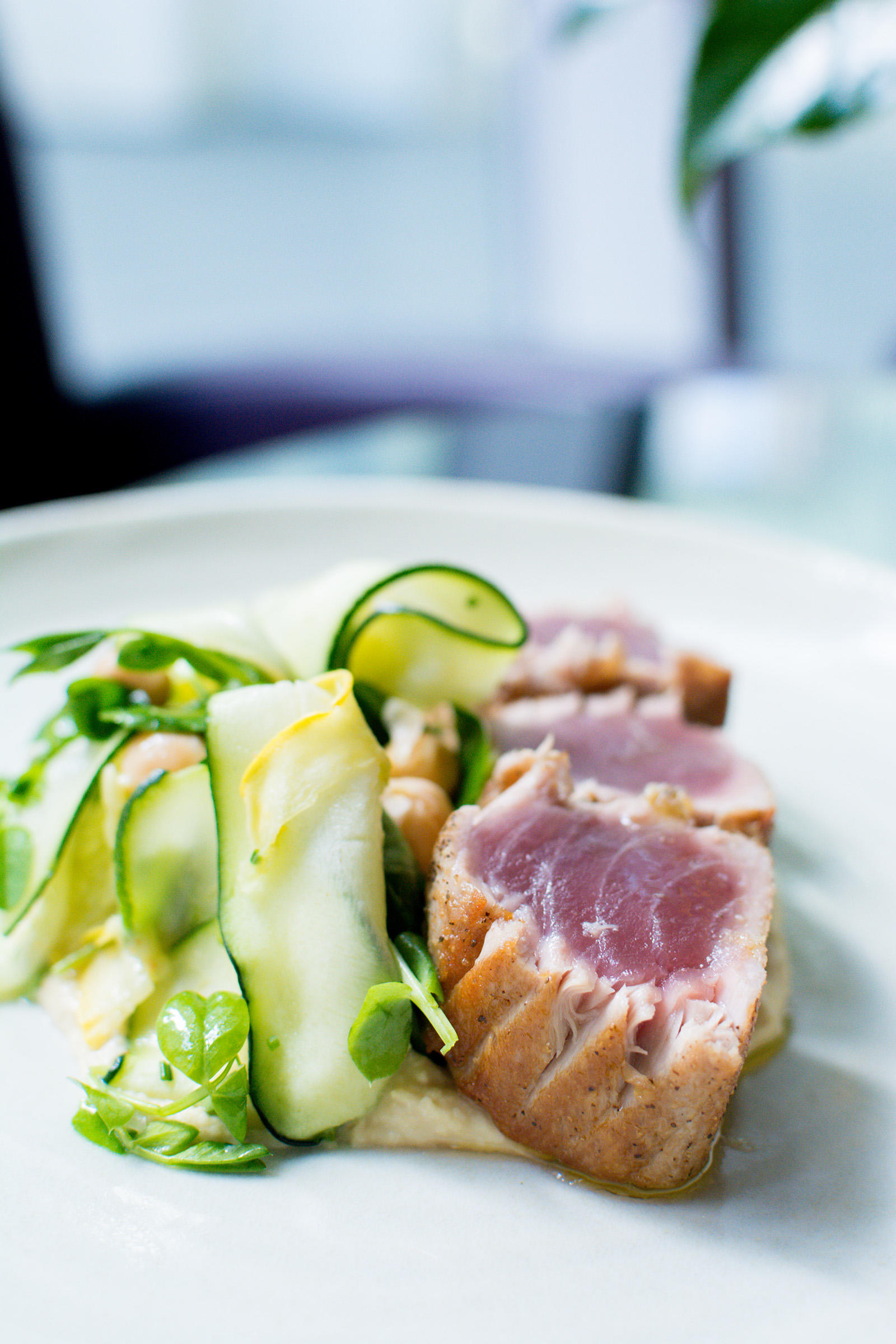 Like this insanely beautiful yet healthy Ahi Tuna and Chickpea Salad with hummus, baby arugula, and green city market vegetables. It's a deliciously light and refreshing meal and one I know I'll be especially craving during the hot summer months when I need such a clean, cooling dish for lunch!
And no self-respecting French restaurant would DARE forget to offer a drool-worthy Croque Monsiuer on their menu!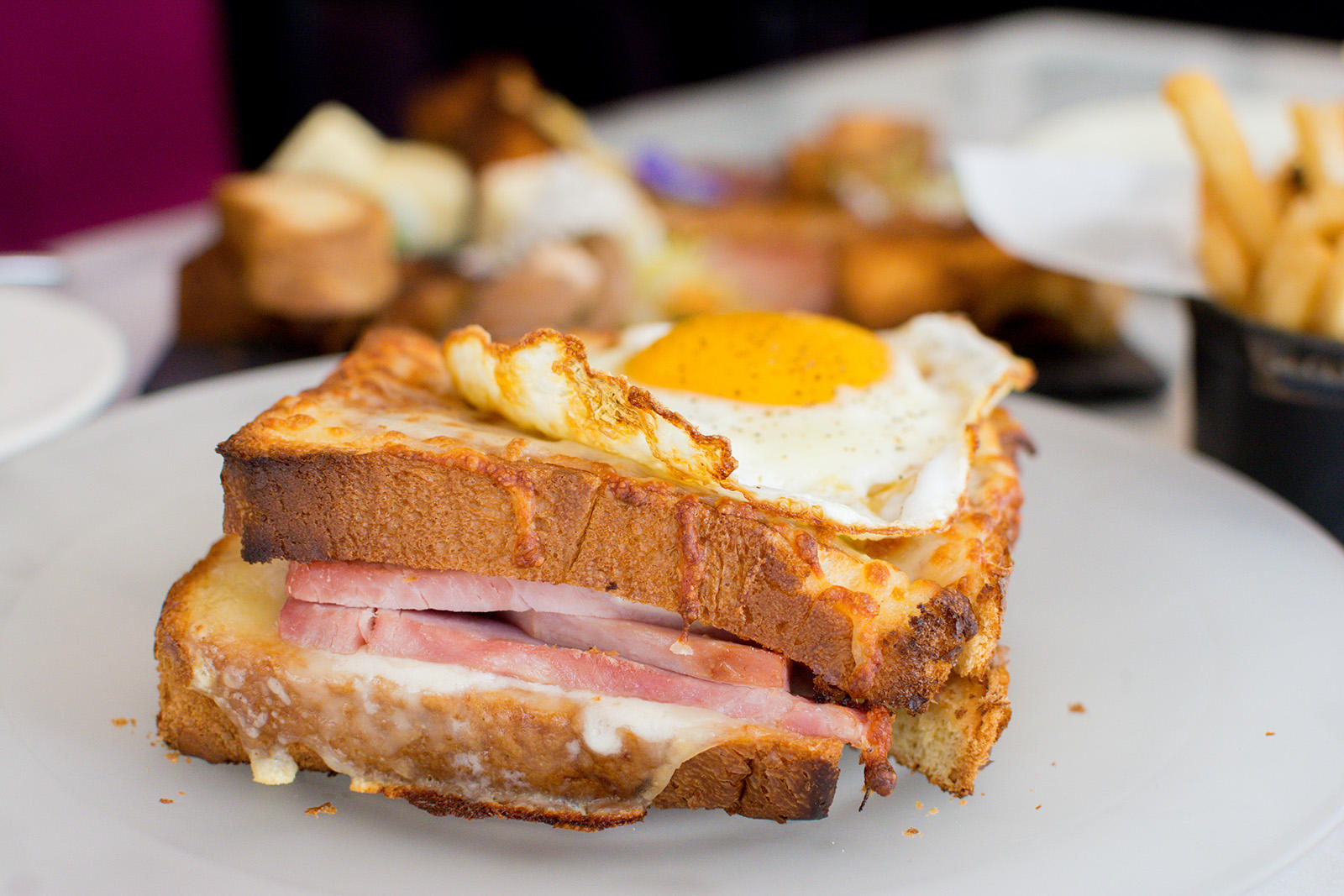 Café des Architectes makes their sinful version with Nueske ham, béchamel, and gruyere cheese.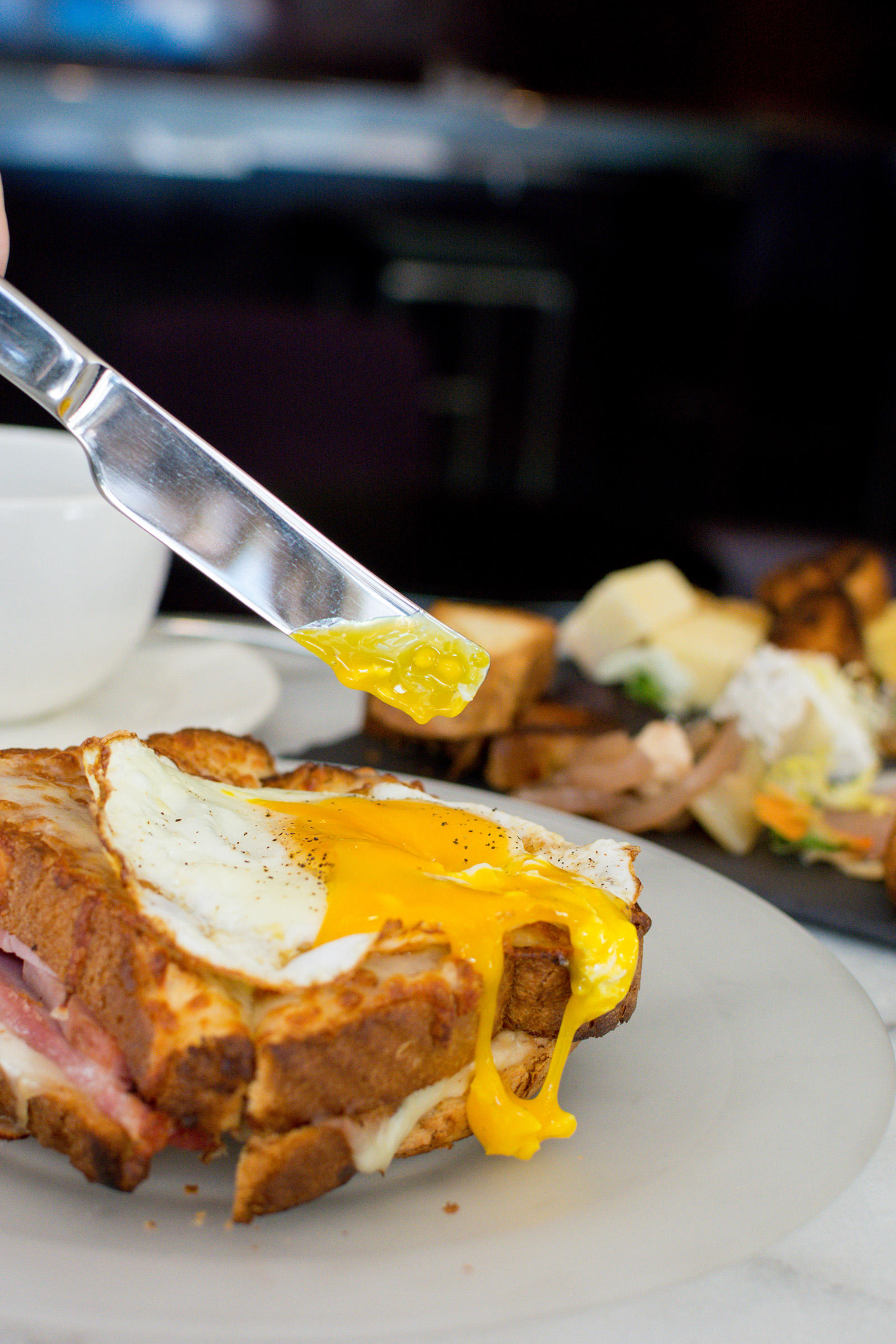 Which inevitably leads to a necessary #eggporn shot.
How could we not?
But one of my very favorite meals to order is actually an appetizer. It's such true work of art — I can't ever seem to resist ordering it when I stop by.
These are Café des Architectes' Maryland Style Crab Cakes with Chipotle aïoli, citrus, and avocado purée.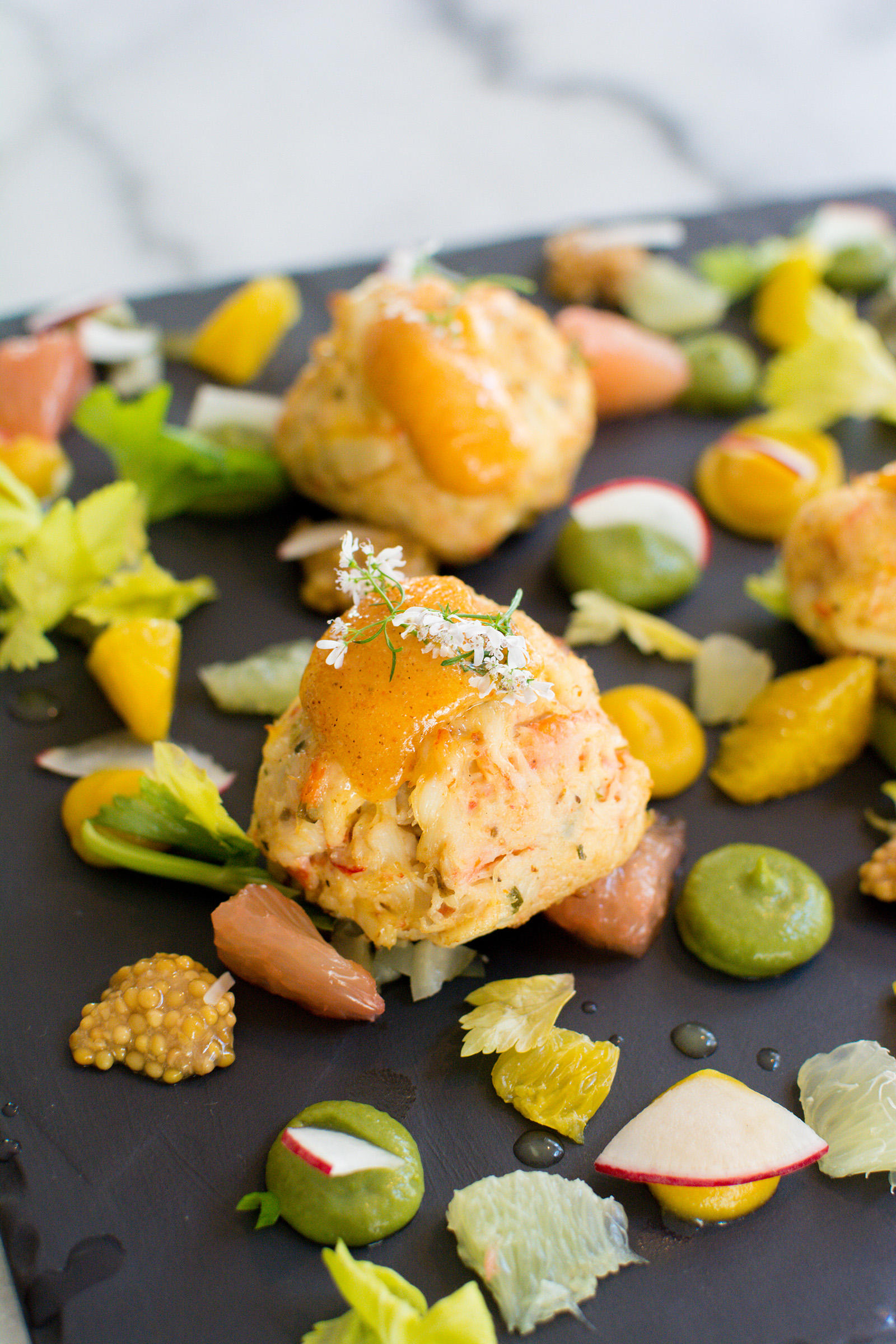 I first fell in love with these plump, delicious crab bites at last summer's Chestnut Provisions Picnic. The bite from the mustard and the spicy aïoli coupled with the bright citrus notes and creaminess from the avocado make this one of the most stunning and addictive crab cakes I've had in Chicago.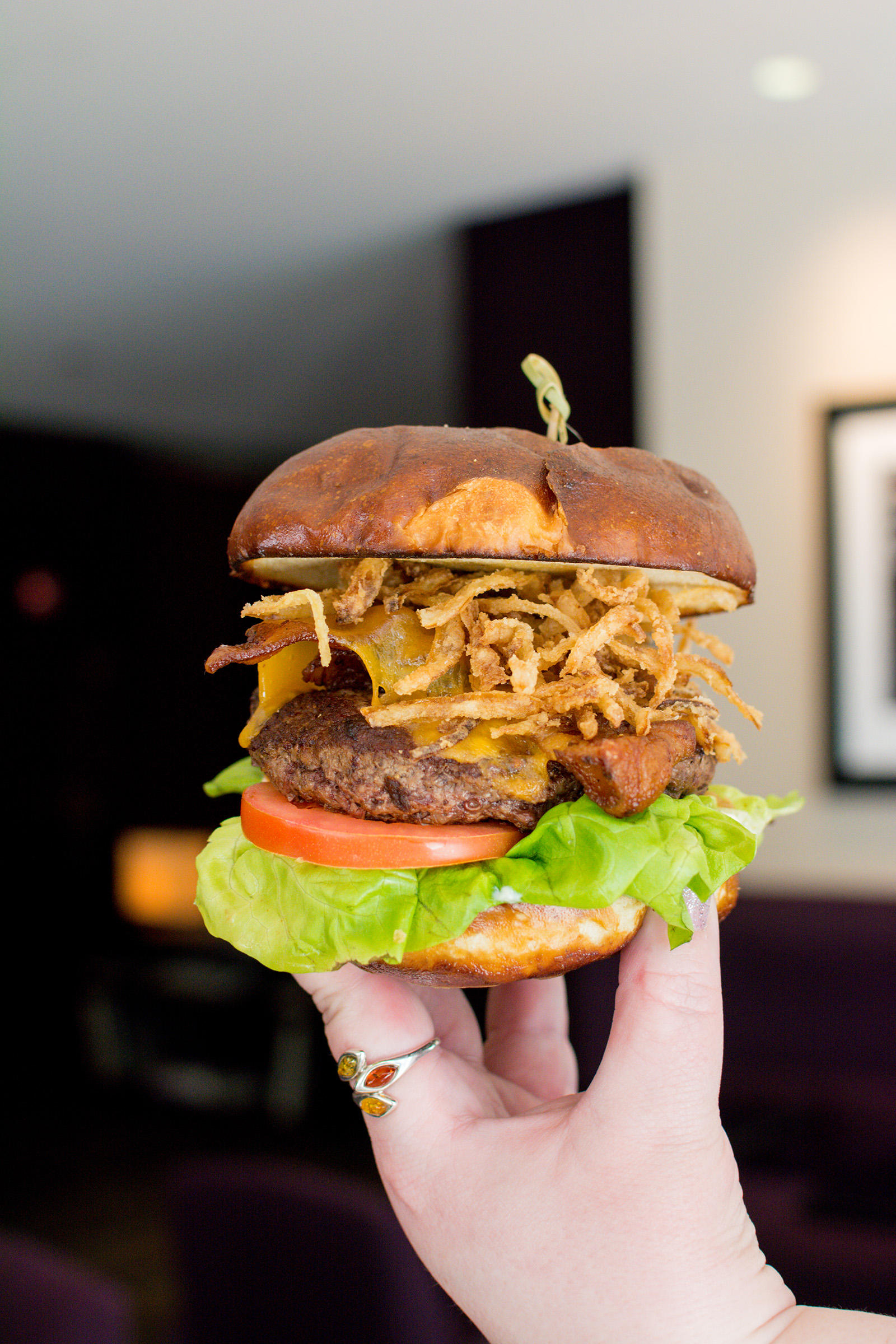 Speaking of stunning dishes, I've be remiss if I didn't mention THIS bad boy.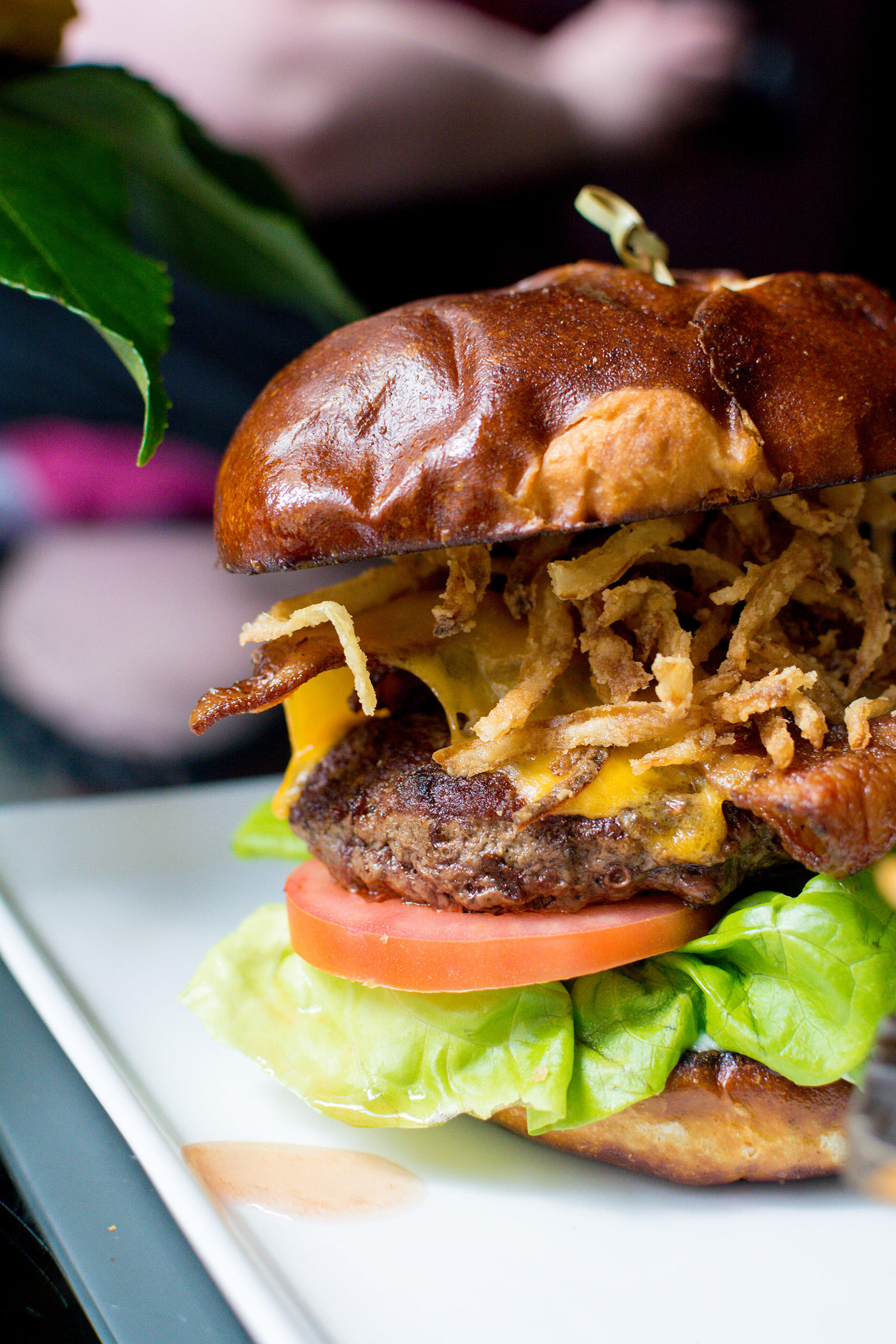 THIS is the Cda Burger with Boursin aïoli, crispy onions, bibb lettuce, and applewood smoked bacon.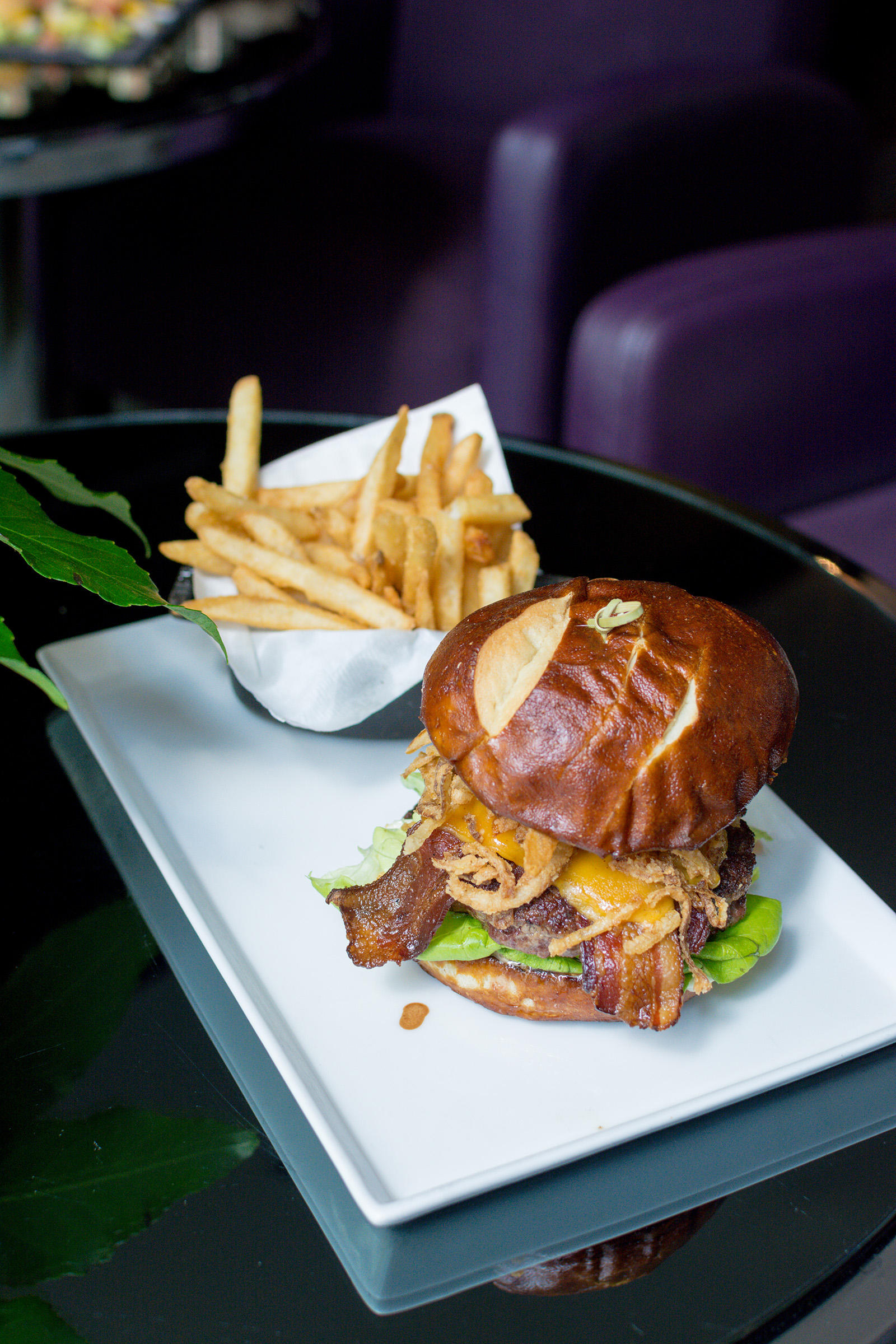 While a burger THIS sexy is a decidedly American dish, the French influence can be found in the beautifully sourced ingredients (and the fried onions on top).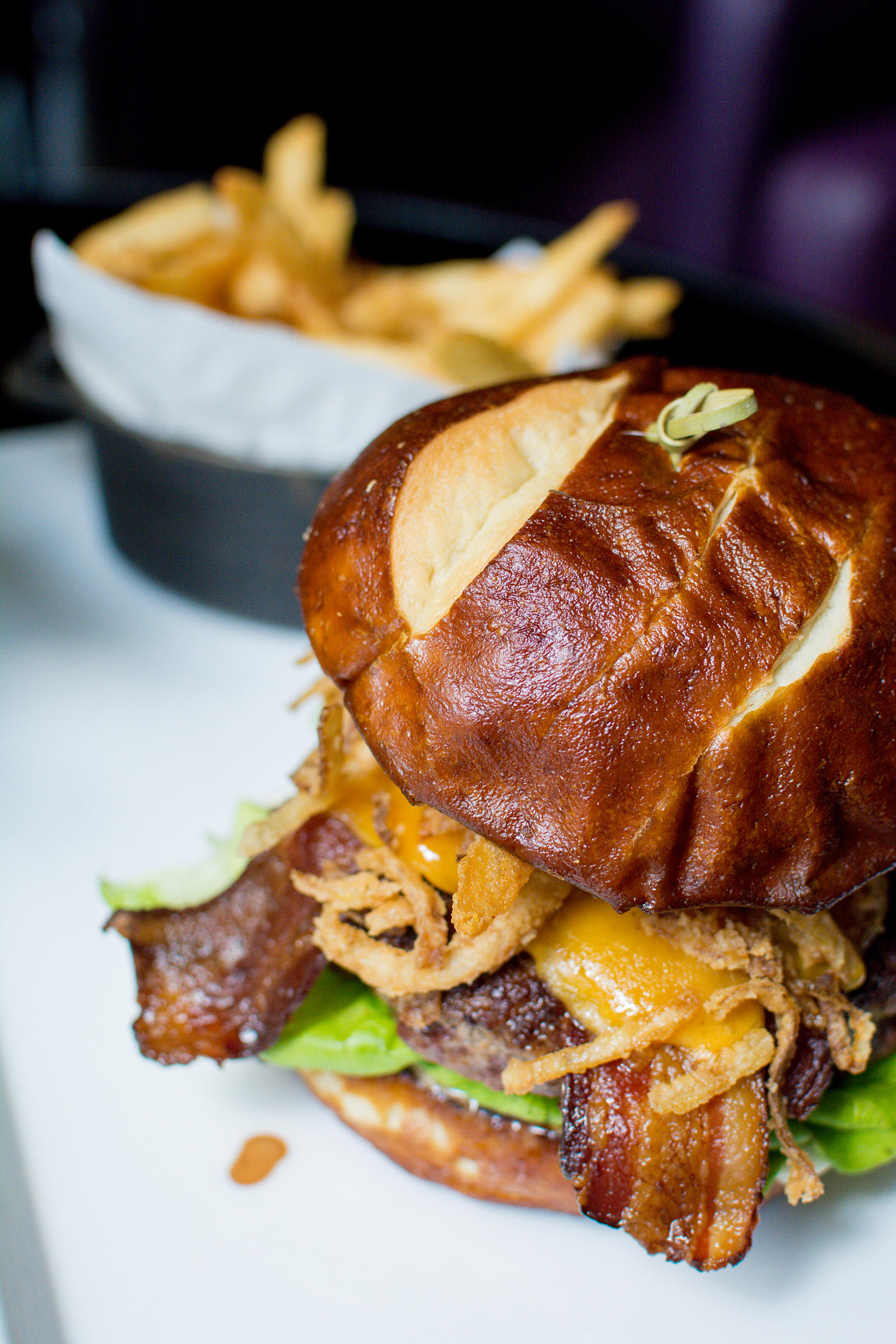 It's one serious #foodporn burger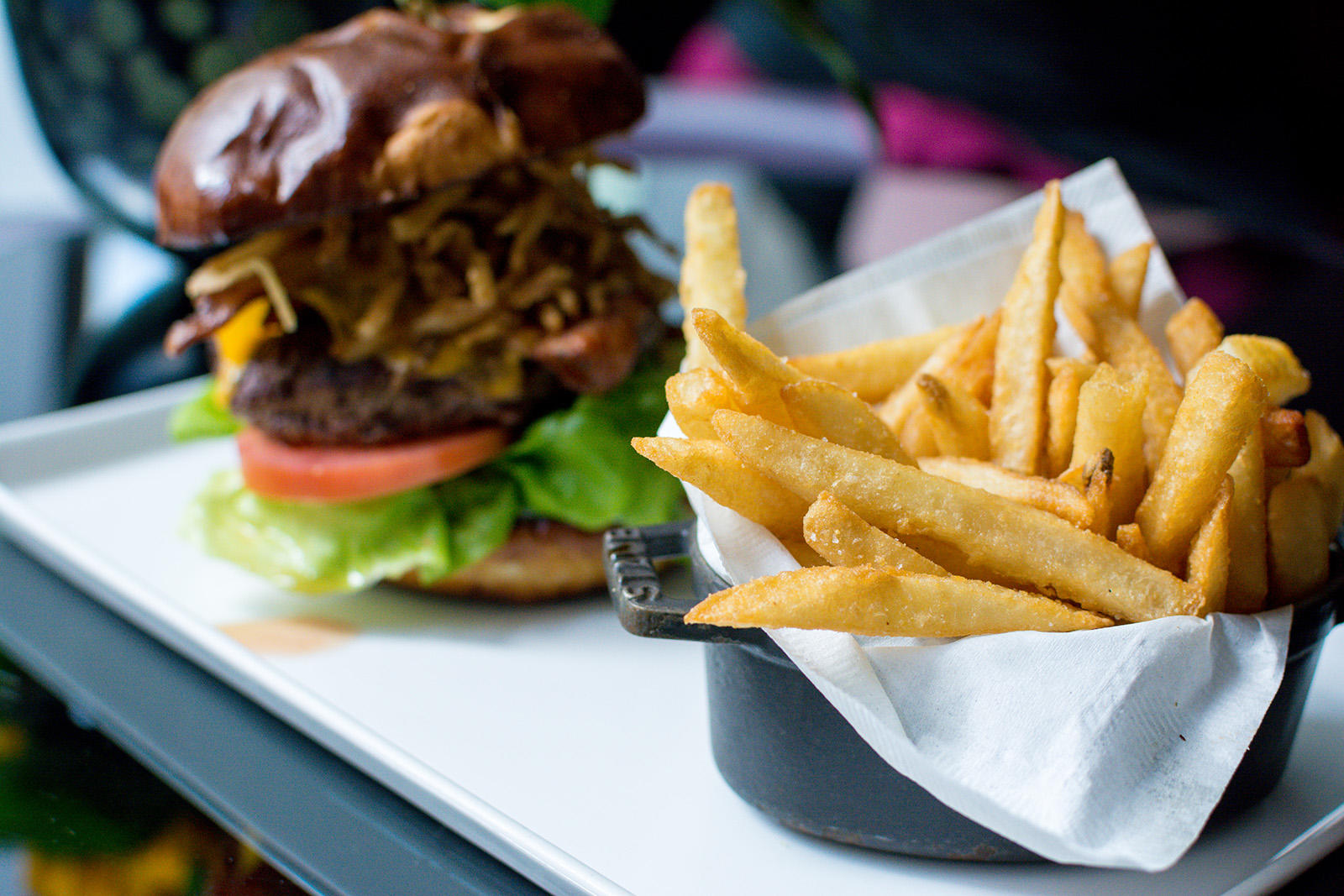 Especially since it's served with addictively crunchy frites (french fries) on the side!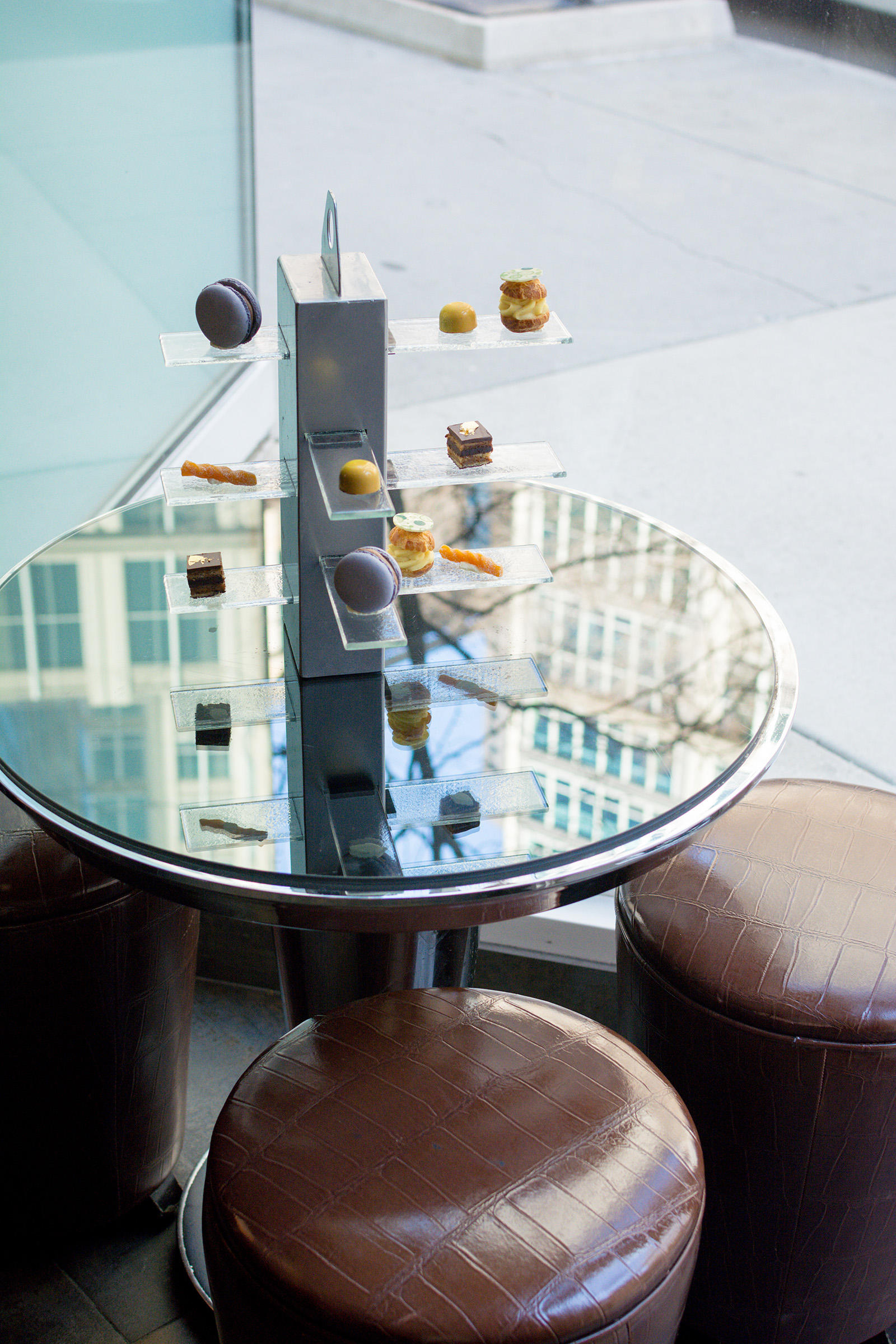 Now, knowing Starr and I, you HAD to know that despite ingesting at least half of the menu, we wouldn't DARE forgo dessert either.
It's practically sacrilegious not to order dessert at a French restaurant!
Especially dessert THIS beautiful.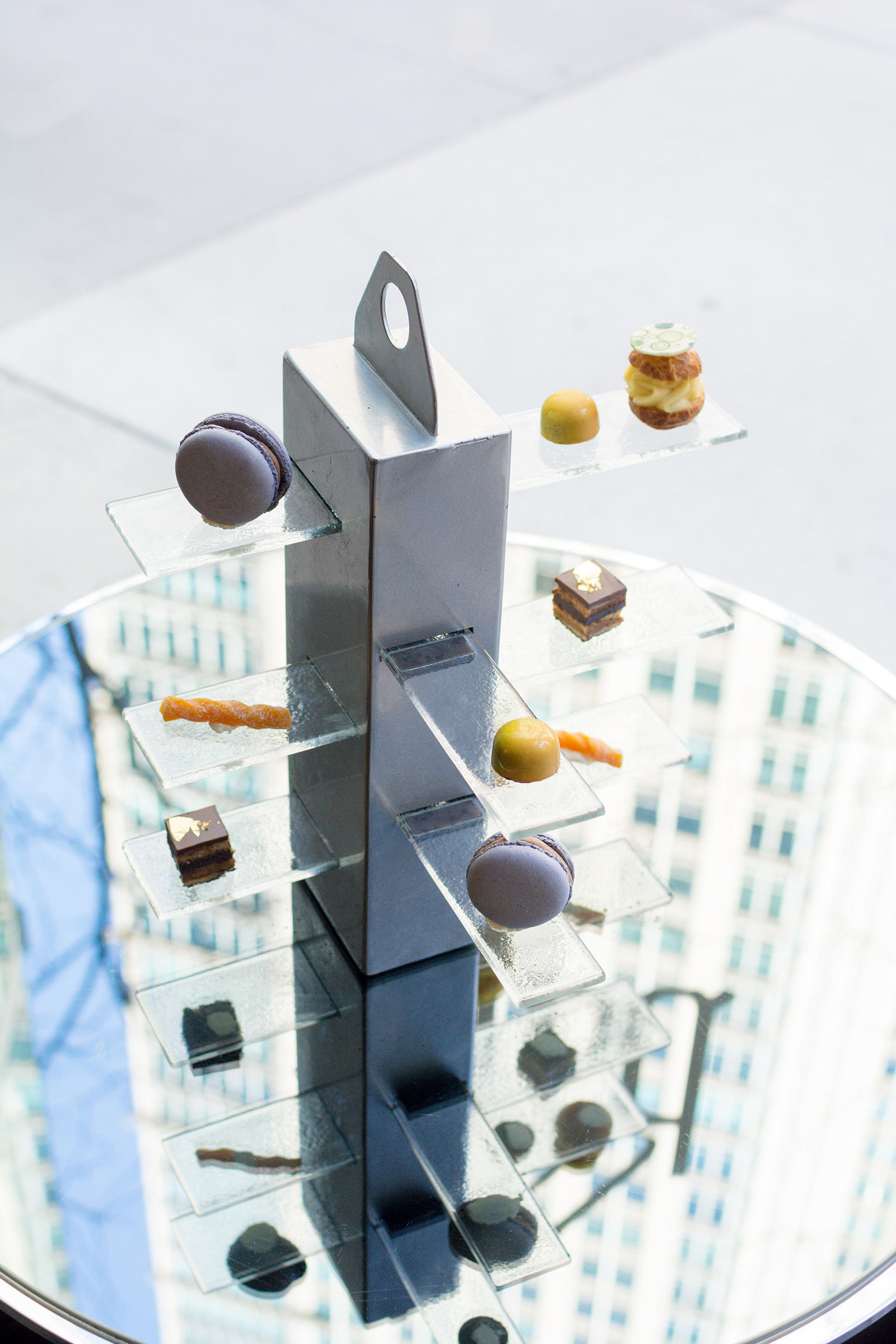 We started out with the Seasonal Dessert Degustation.
Served on a vertical tiered tray more architectural than culinary, this delicious assortment is a beautiful mixture of food art and play.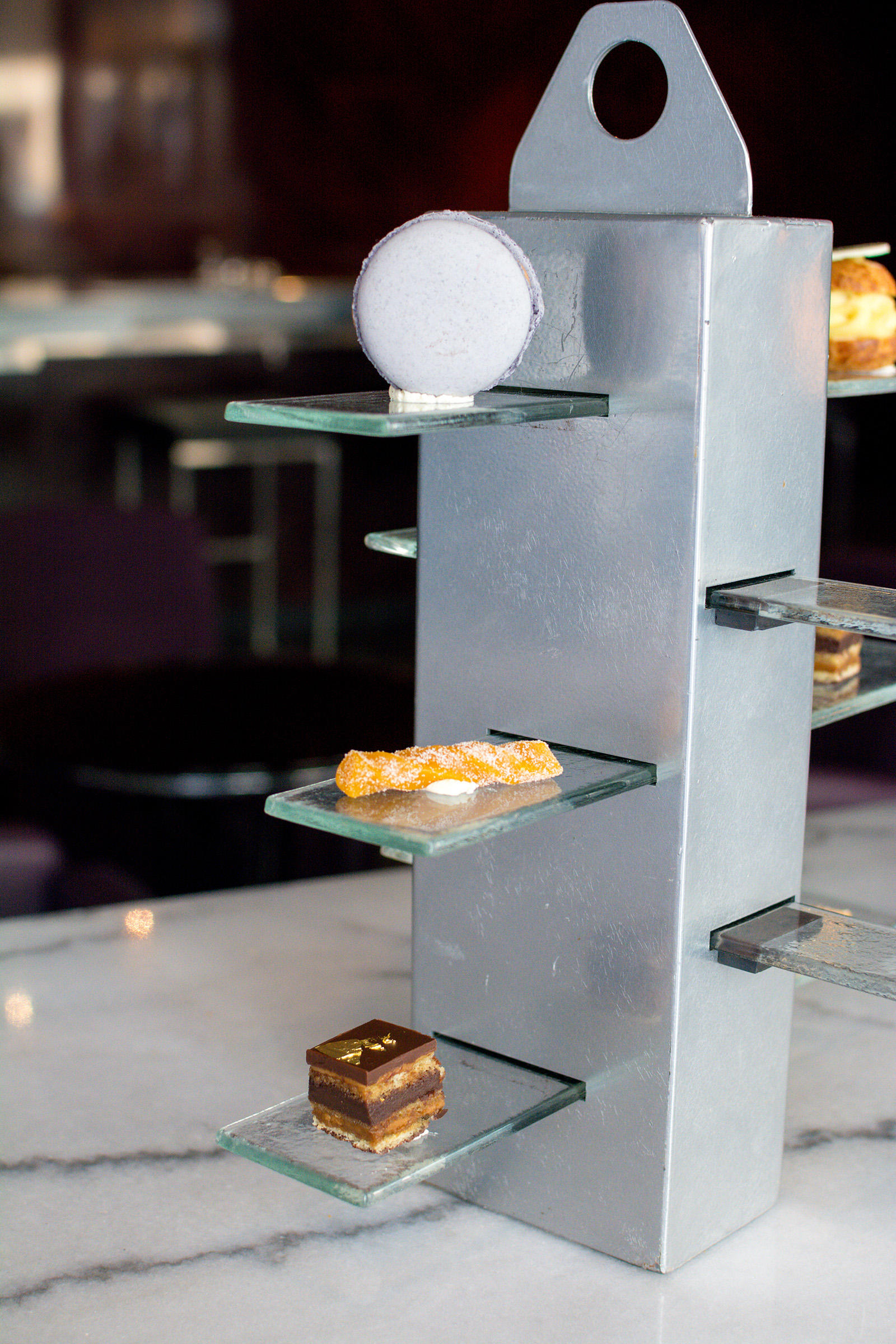 Created by Executive Pastry Chef Leigh Omilinsky, each little nibble is the result of many local farmer and artisan partnerships and is focused on highlighting the best produce of each season.
The offerings rotate frequently, keeping the flavors seasonally and locally focused, like every dish at Café des Architectes.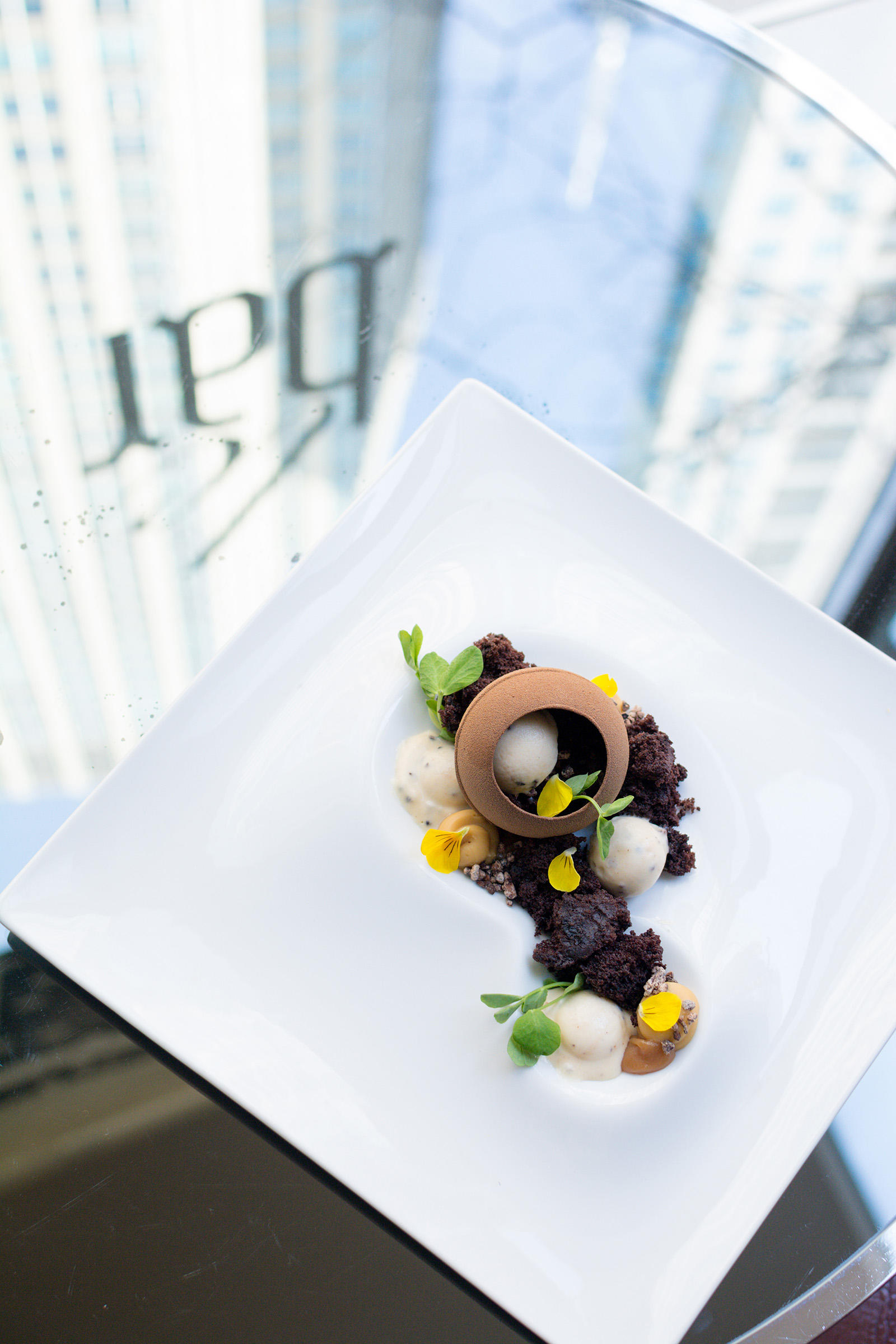 But, since I'm a sucker for anything chocolate, I naturally fell hardest for this gorgeous dish.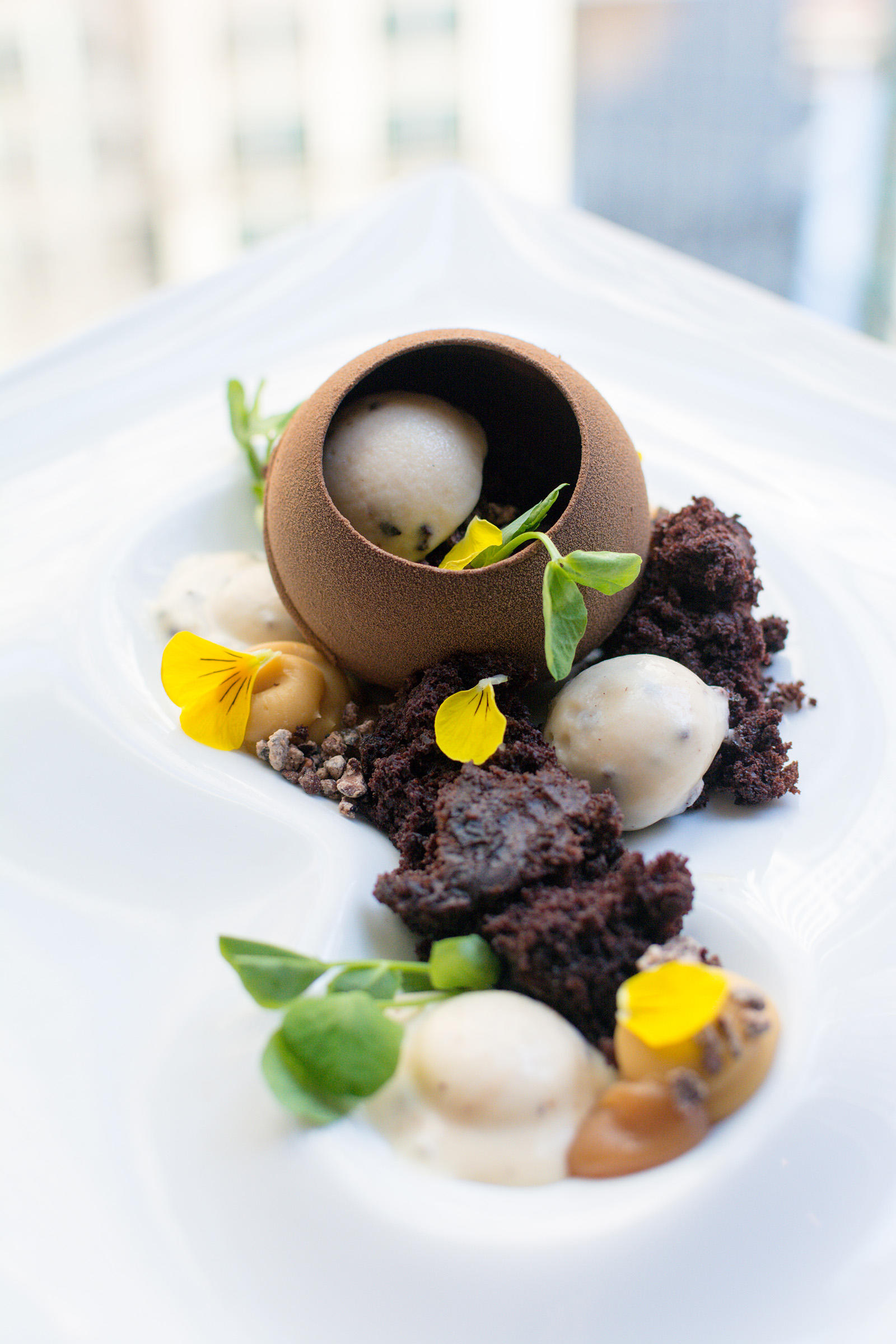 This is the Valrhona Chocolate Sphere with almond praline mousse and black raspberry all garnished with cocoa nibs.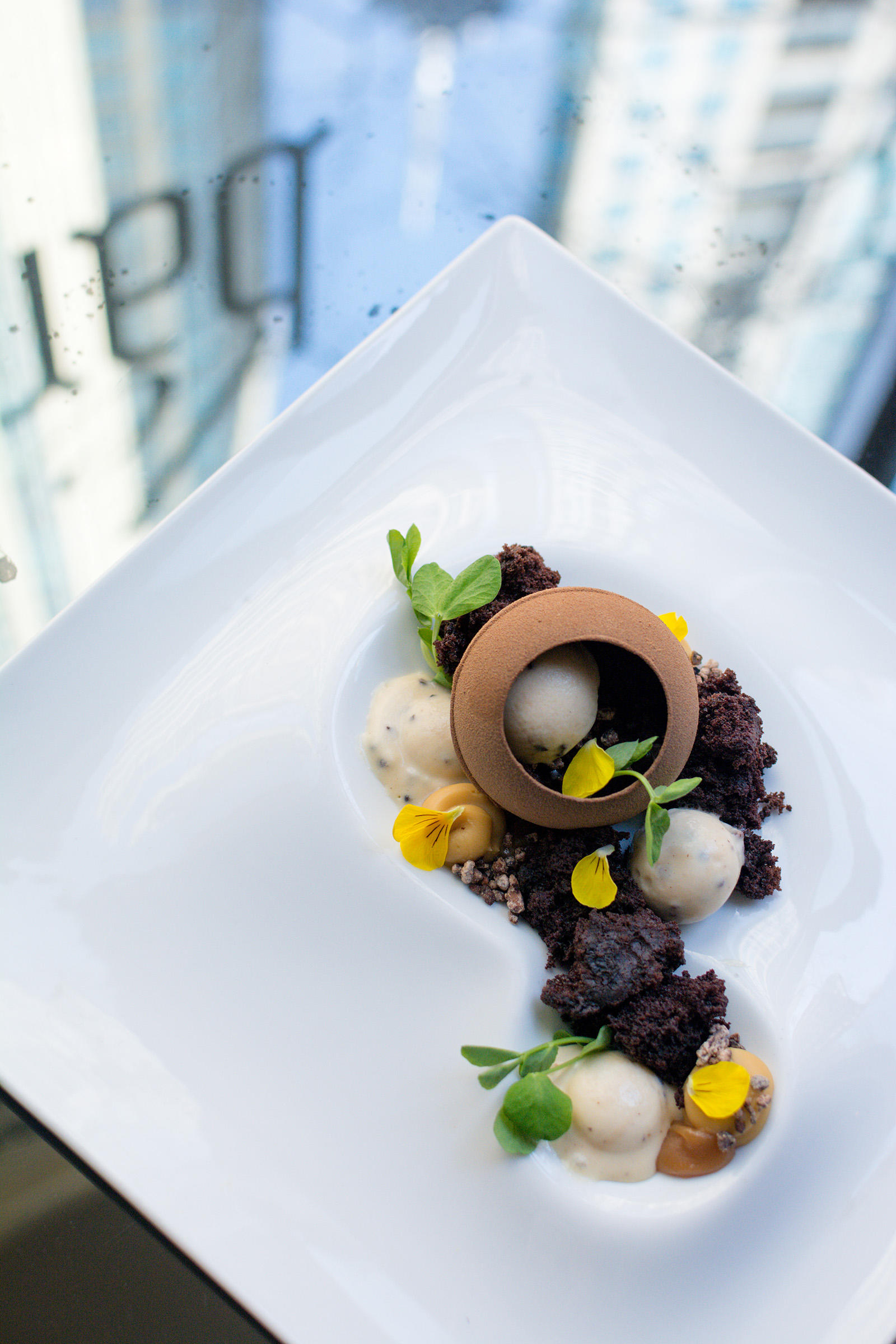 This is easily one of the most spectacular desserts I've EVER tried.
I really mean it. Valrhona has a reputation for producing some of the BEST chocolate in the world. This dish not only embraces the high-quality ingredients but highlights them in such a rich, delightful way.
And the presentation could not be more artistic.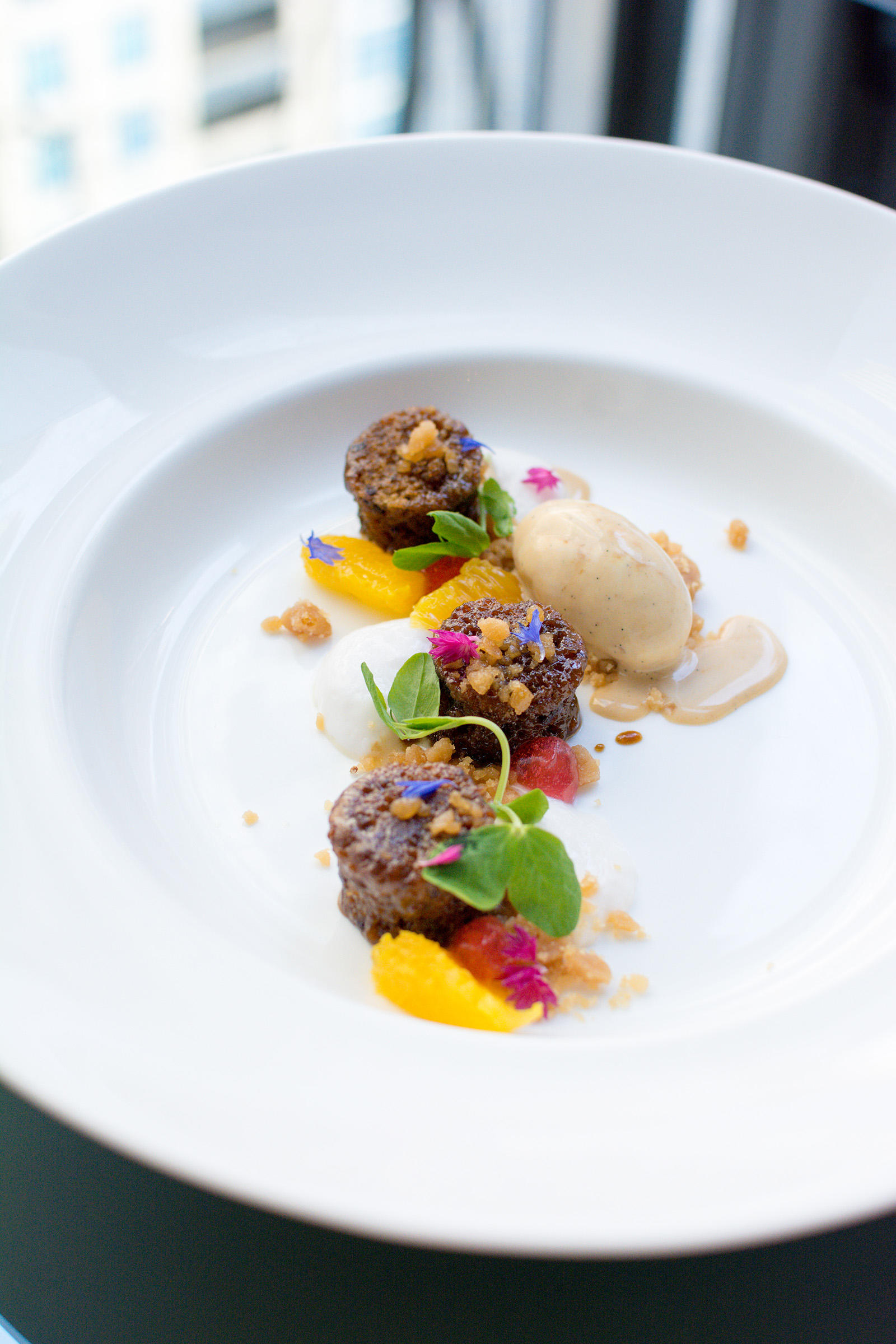 Speaking of dessert art, Starr and I both fell hard for another one of Café des Architectes' reimagined dishes.

This is the soon-to-be-famous Sticky Toffee Pudding with dates, blood orange puree, and praline ice cream.
Ok maybe it'll never become truly famous. But to me it honestly should be.
Sticky Toffee Pudding is one of those dishes I tend to steer clear of. I love the flavors but usually two bites in and my teeth are aching from ALL the sugar. I almost never order it anywhere because I always end up wasting half of it because I just. can't. eat. THAT. much. sugar.
This reimagined version has completely changed how I view Sticky Toffee Pudding. The perfect bite-sized nibbles garnished with so many fresh components help to cut through the immense sweetness. It's literally a PERFECT bite of gooey toffee notes balanced with acidic citrus. And it's a dish Starr and I may or may not have ended up fighting over after we finished shooting it…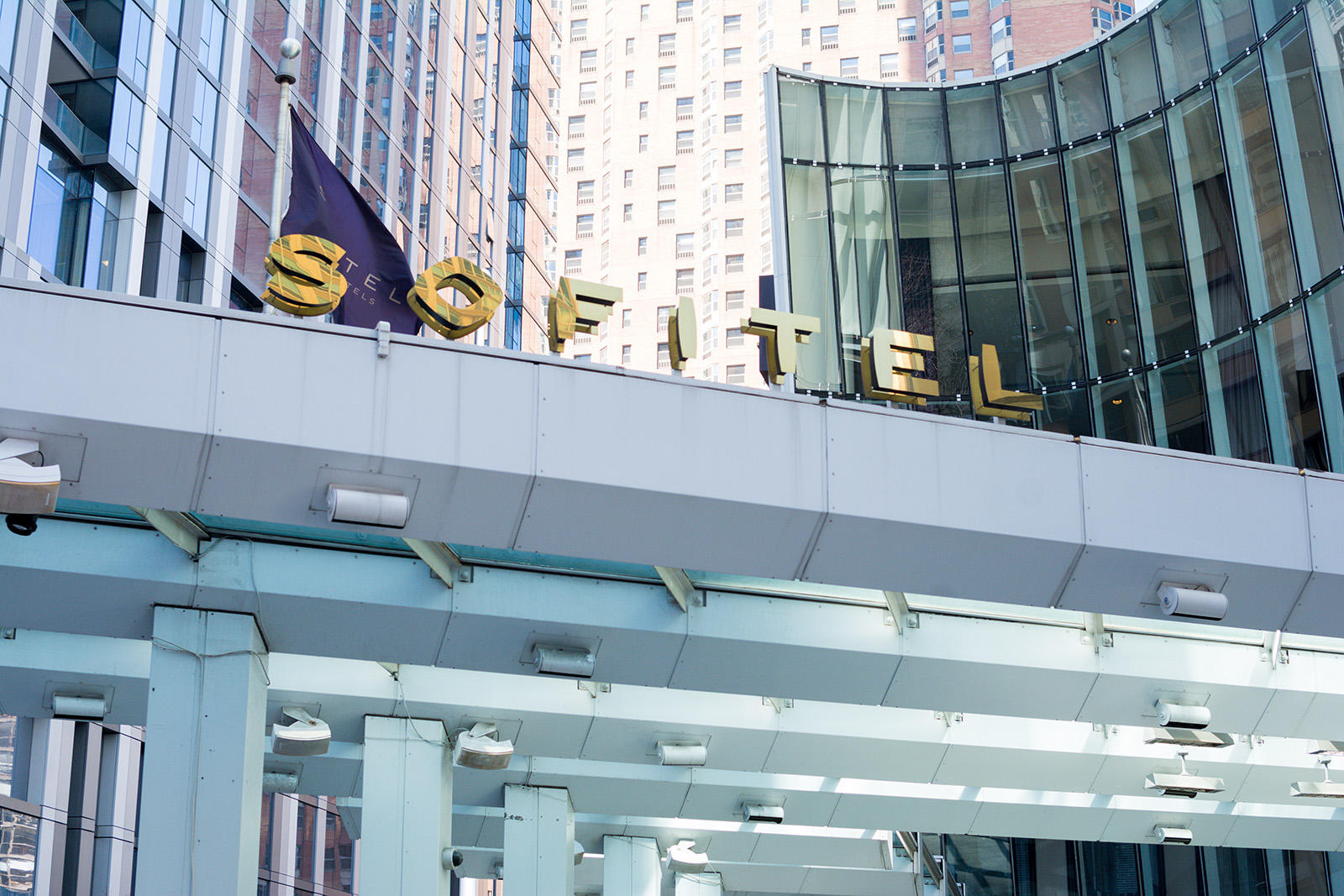 Few restaurants appreciate the culinary arts, especially the French culinary arts, like Café des Architectes. Everytime I've gone the dishes have WOWed me with their simplicity, their elegance, and their deliciousness.
Every dish is art on a plate. And the way I see it is if I'm going to eat out, why not make sure it's at a place where every dish is a culinary masterpiece?
Disclosure: I received a complimentary meal to facilitate this post. Review and all opinions are my own.