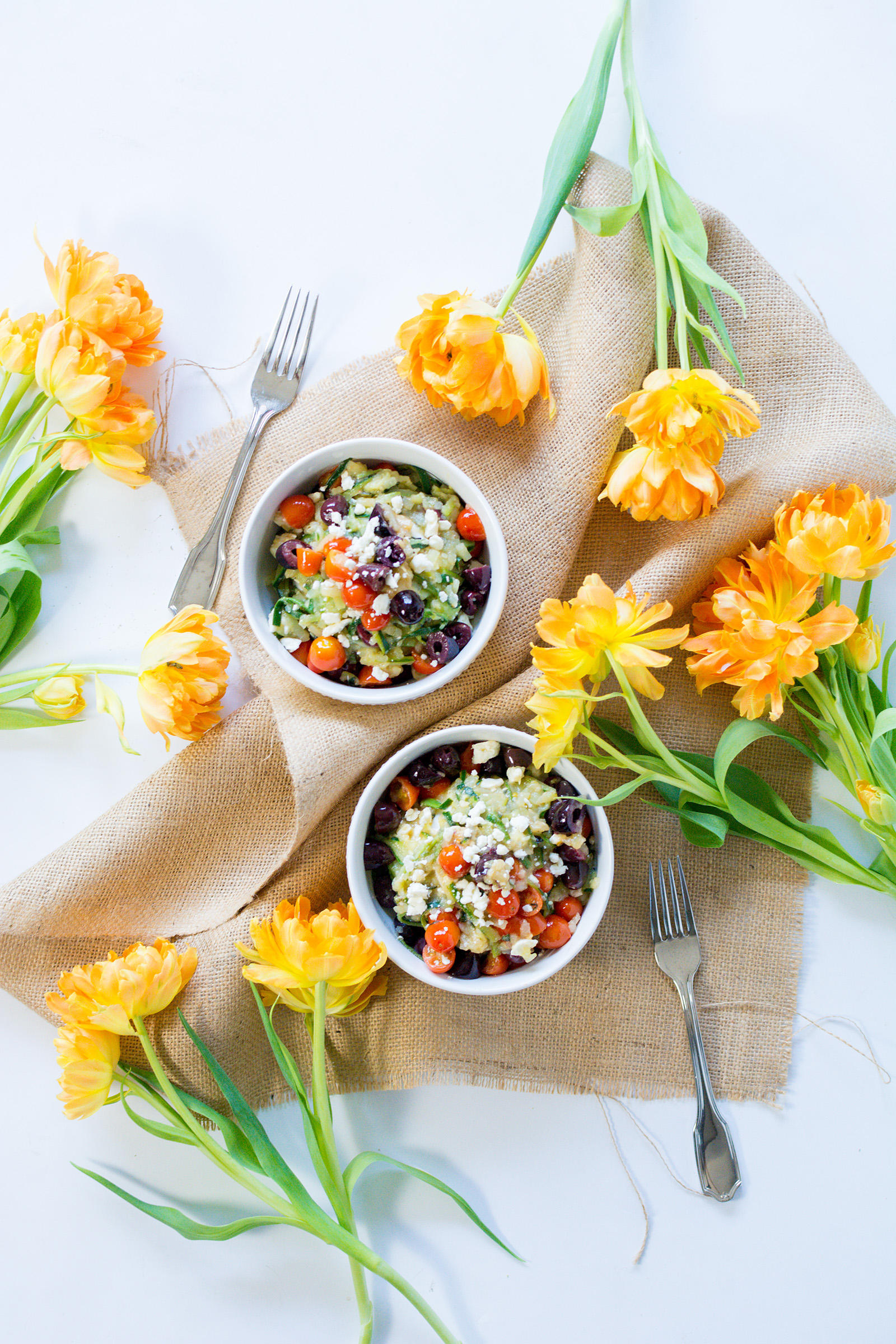 For most of my life, I've had a love-affair with Greek food. We have Greek blood on my father's side and ever since I can remember, important events like graduations and birthdays were almost always celebrated with big, loud Greek meals.
Extra saganaki for me, please!
And you can't find better Greek food outside the Mediterranean than you can here in Chicago (there's a reason they filmed My Big, Fat, Greek Wedding here!).
But as irony would have it, I married the one Greek man in the entire world who doesn't like Greek food.
The first time I took him to a Greek restaurant was a heart-breaking experience. He hardly ate anything at all. I felt so terrible that I was practically forcing his least-favorite foods on him — even if I theoretically couldn't understand what it was that he didn't like.
To me, Greek food is positively delicious! And I crave it just about once a week. Like clockwork.
For a while I got my fix through frequent lunch dates with Jill in Greektown (she used to live right across from my favorite Greek restaurant, Greek Islands). But after she moved to Salt Lake City last November, I knew I had to find a clever way to fool Hubby into liking Greek food.
So I devised today's devious recipe.
Devious because it's a terribly selfish recipe — Ashley wanted Greek food and wanted Hubby to eat Greek food. Simple as that.
But it's also devilishly delicious, healthy, and easy to prepare. OPA to my favorite new way to eat Greek without making Hubby miserable in the process!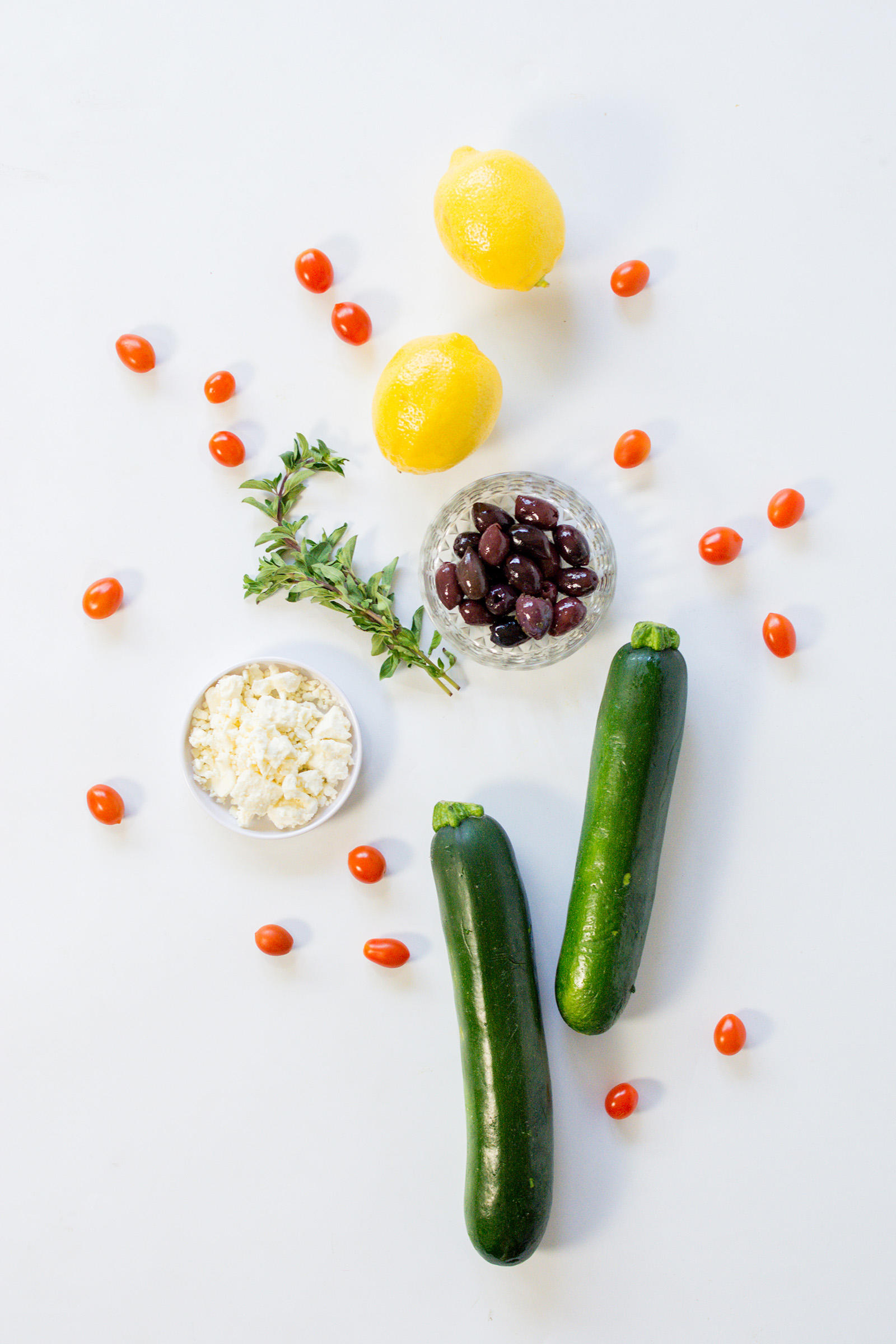 Low-Carb Greek Zucchini Noodles
Serves 2
2 Large Zucchini
2 Tbsp Greek Olive Oil
1 Handful Kalamata Olives, Chopped
1 Handful Feta Cheese
1 Handful Cherry Tomatoes, Halved
Juice from Half a Lemon
Salt and Pepper to Taste
First wash the zucchini. Then use a spiralizer or a mandolin to cut into noodle shapes.
Bring a few cups of water to a rapid boil on the stove. Add a few pinches of salt. Add the zucchini noodles and boil for about 3 minutes (less depending on the length and size of your noodles — you don't want to overcook them otherwise they'll become mushy).
Drain the noodles and press down on them to remove any excess moisture. Set aside.
Heat olive oil in a large saucepan over medium heat. Add lemon juice, olives, and cherry tomatoes. Sauté for a minute or two then remove from heat. Add the drained zucchini noodles and the feta cheese. Toss to combine. Add salt and pepper to taste.
Serve hot and with a loud OPA!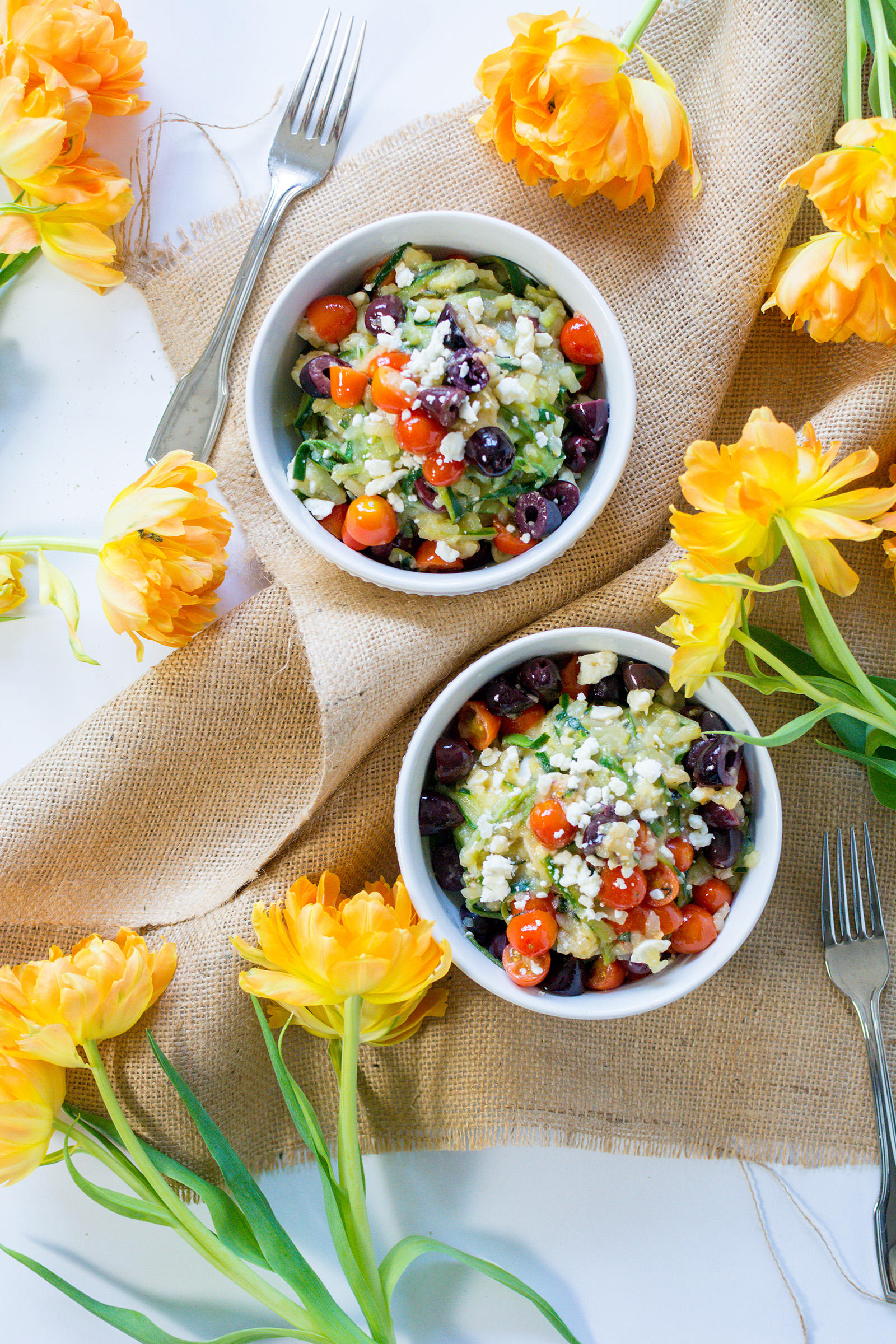 Pro Tip: While the spiralizer will make a prettier, curlier zucchini noodle (or zoodle as I lovingly refer to them), I actually prefer to make my zoodles with a mandolin. I find the shorter, straighter pieces of zucchini to be easier to cook with and easier to eat (albeit slightly less attractive to the eye). If you're serving this dish for presentation, use a spiralizer to give it that extra WOW effect.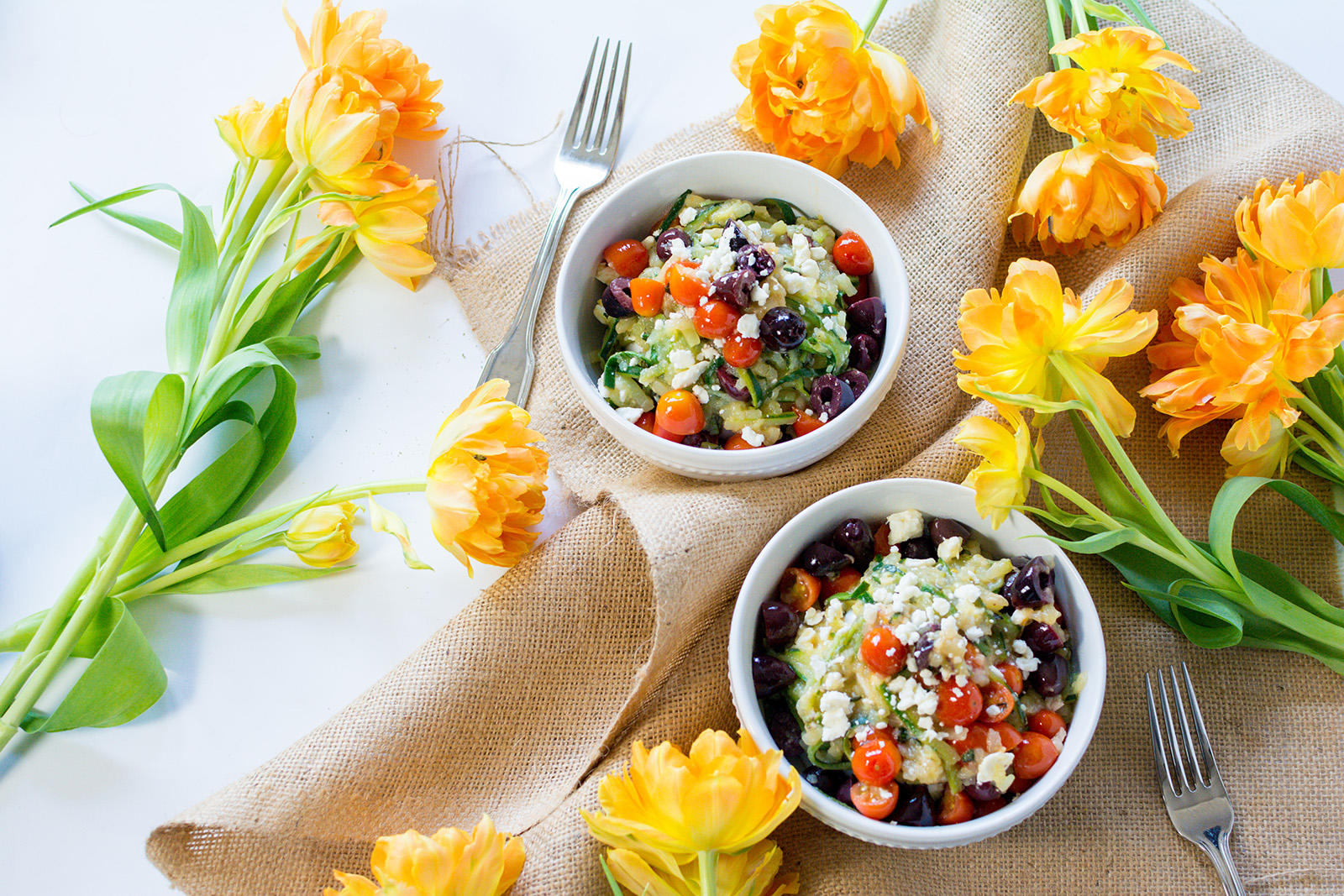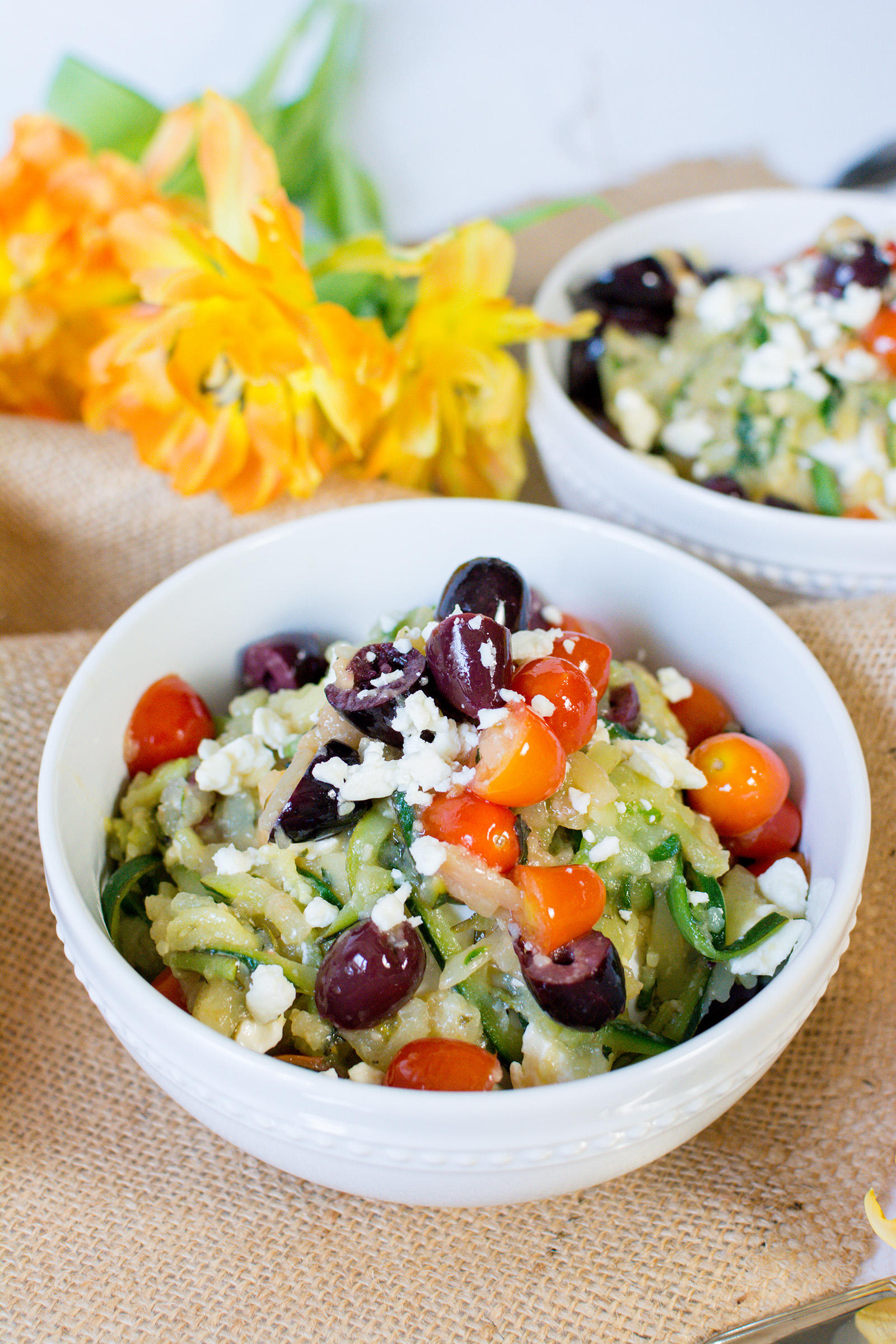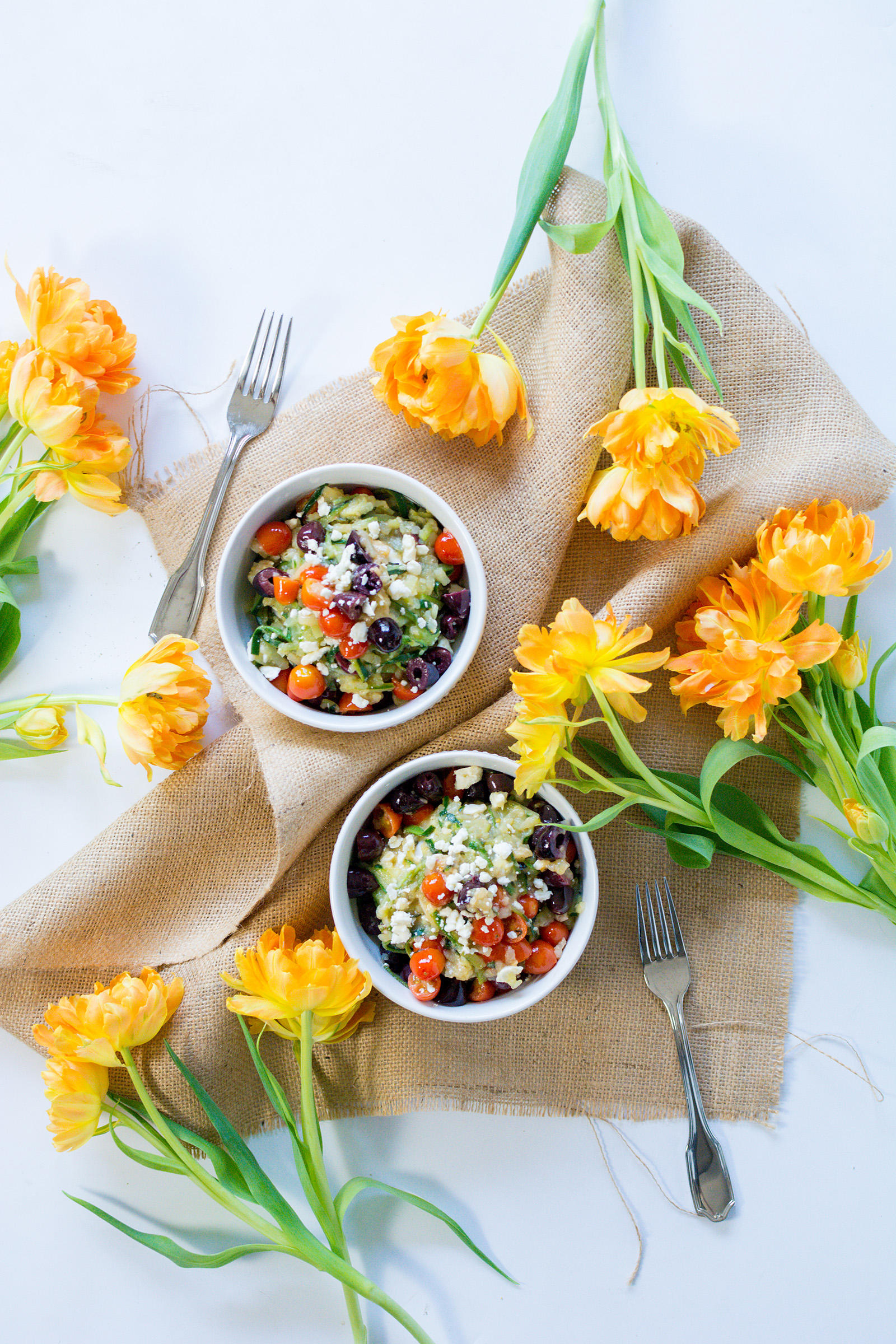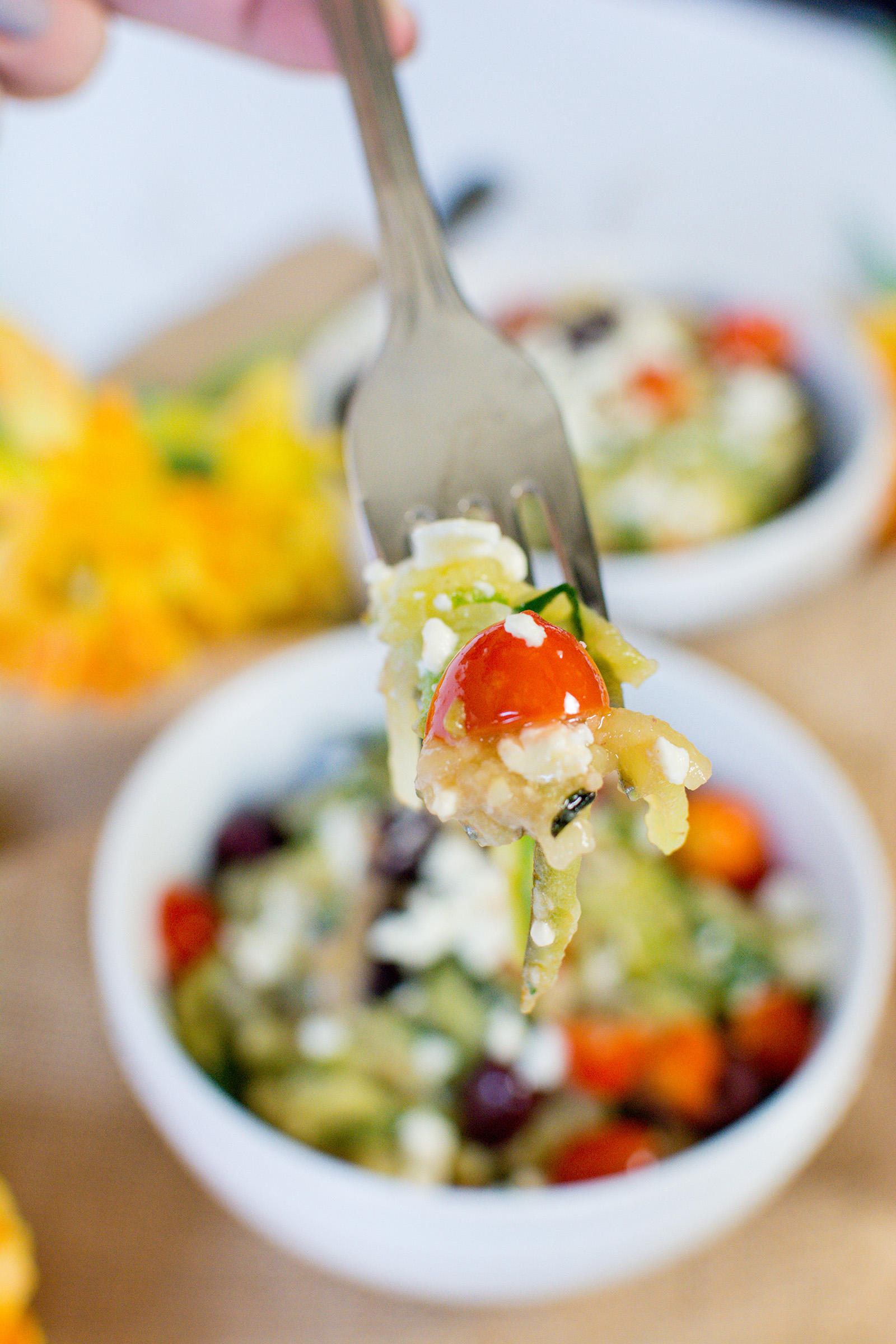 Don't forget to share your Greek Zucchini Noodle photos with the #SedBona tag on Instagram and Twitter!