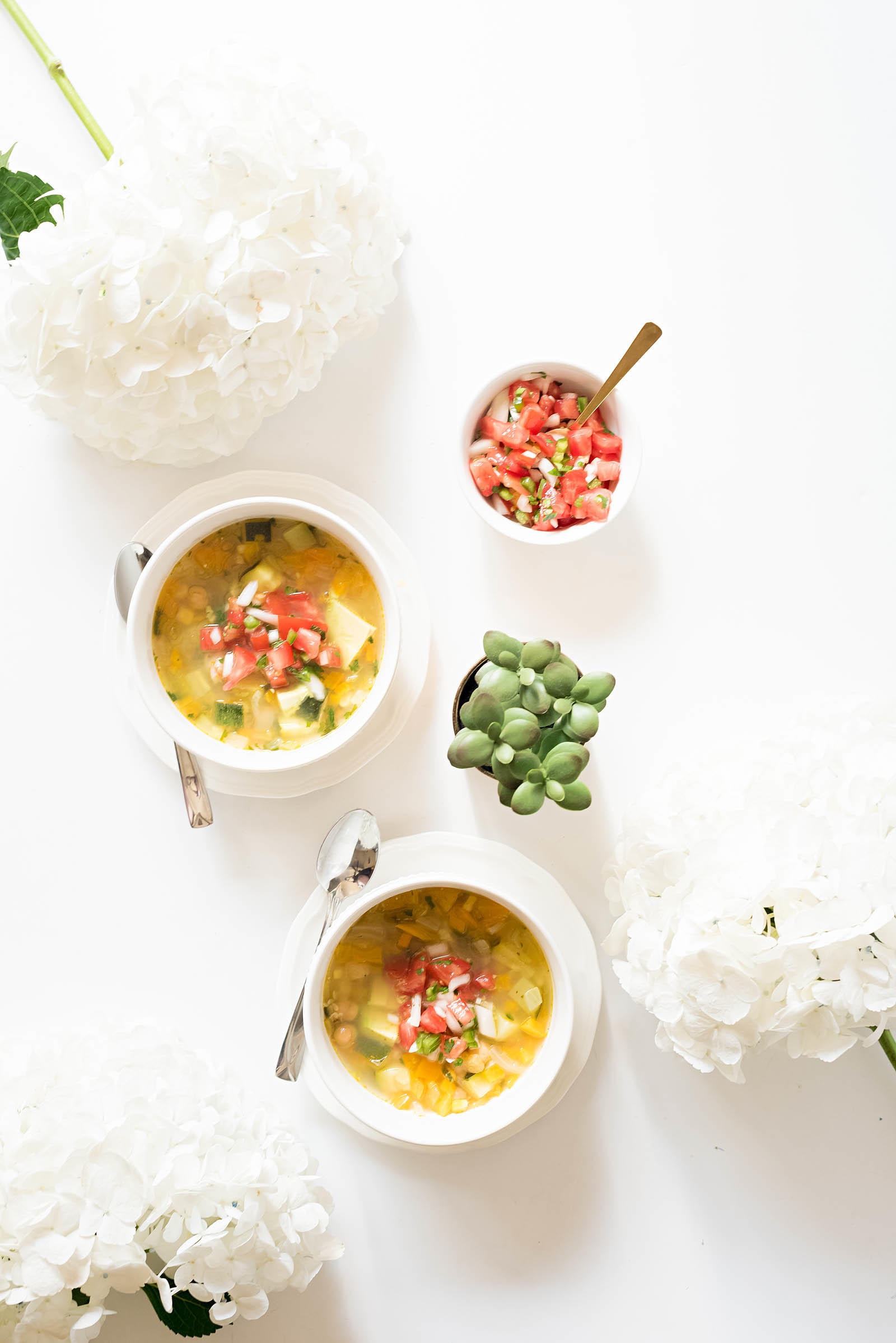 One of the things I love most about travelling is the wealth of experience I bring home after.
I especially love collecting exciting new recipes from my trips abroad. Like the delicious Salmon Chowder I discovered while cruising through Alaska, the easy french dijon salad dressing my homestay family in Grenoble, France taught me in high school, or the life-changing shortbread cookies from Rose Bakery in Paris.
Since I love food so much I'm sure this comes as no surprise — I consider myself to be quite the culinary investigator when I travel. I'm always seeking out cool new recipes inspired by my recent travels.
And today's recipe may just be one of the best ones I've brought home yet!
Back in January Hubby and I spent 12 days in Tulum, Mexico for a close friend's wedding. It was on the beautiful, tropical shores of the Riviera Maya that I discovered today's delicious soup.
A traditional Mexican soup usually composed of chicken, smoked chipotle peppers, and a myriad of local vegetables that has a spicy yet fresh profile similar in feel to Tortilla Soup but FAR less touristy (and without the tortilla strips).
I love the flavor profiles of the original recipe but wanted to lightened it up, sans chicken, for those REALLY hot summer days. The result is a delicious, light, Mexican vegetable soup that should be enjoyed with a generous squeeze of lime and a LARGE cervesa fria. It's perfect for those hot, sticky days when you want a refreshing meal that won't feel heavy later.
And it makes a great starter for large summer meals and cookouts (I always like to be prepared for any vegetarians and vegans who may show up!).
Vegetarian Tlalpeño Soup Recipe

Yields 4 Servings
2 Ears Fresh Corn (frozen is fine too)
1 Large Zucchini, Cut Into Bite-Sized Chunks
2 Orange Bell Peppers (or color of choice), Diced
1 Can Chickpeas
1 Can Green Chilis
1/2 Onion, Diced
1 Lime
1 Avocado, Cut into Chunks
3 – 6 Stems Fresh Cilantro, Chopped
2 Garlic Cloves
Salt & Pepper
For the Pico de Gallo:
1 – 2 Roma Tomatoes, Diced
1/2 Onion, Diced
1 Jalapeno, Minced
1 Lime
3 – 6 Stems Fresh Cilantro, Chopped
Sea Salt
Begin by placing a large stockpot on the stove over medium heat. Add a tablespoon or two of cooking oil (I use grapeseed). Add garlic and sauté until fragrant, about one minute. Add the onion and cook down for about 3 minutes. Add the bell pepper and cook for an additional 3 minutes. Next add the zucchini and corn and continue to cook down until zucchini just begins to soften.
Next add the chickpeas, green chilis, and plenty of salt and pepper. Cook for an additional minute then add about 4 cups water (more or less depending on how "brothy" you prefer your vegetable soups). Bring to a slow boil over medium heat then reduce and simmer for 15 minutes.
While the soup is simmering, chop up the roma tomatoes, 1/2 onion, and japaleno for the pico de gallo. Toss together in a bowl. Add the cilantro and juice from one large lime. Add a few pinches of sea salt and stir to incorporate. If necessary, drain off any extraneous liquid.
Before serving the soup, stir in the fresh cilantro and juice from one large lime. Ladle into bowls and garnish with the fresh pico de gallo and chopped avocado.
Best enjoyed on a sunny patio with a cold beer and close friends!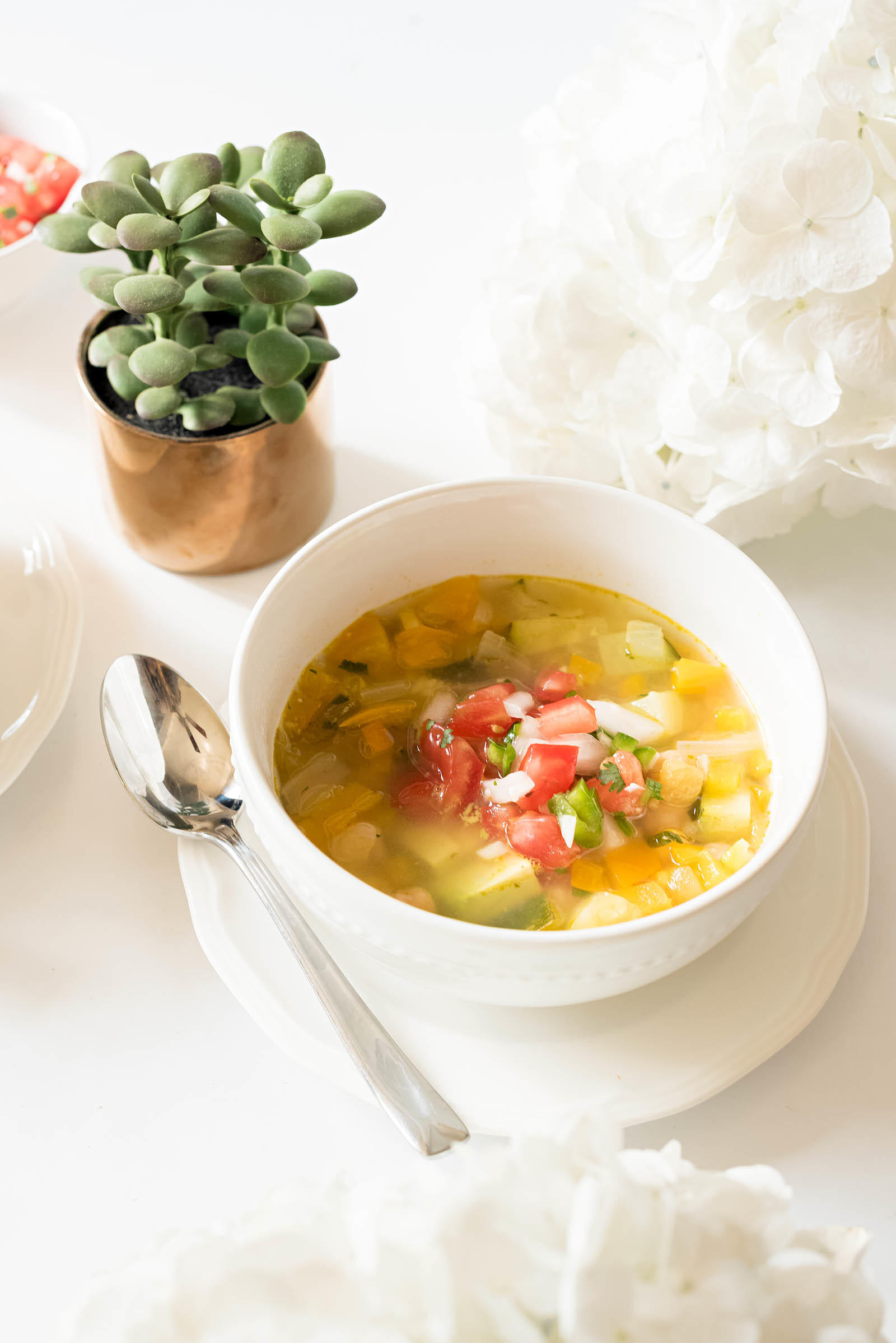 It's an easy soup to throw together but PACKED with serious, Mexican flavor. Most summer days it's all I ever seem to crave anymore (except perhaps a Rosé Slushie Float!).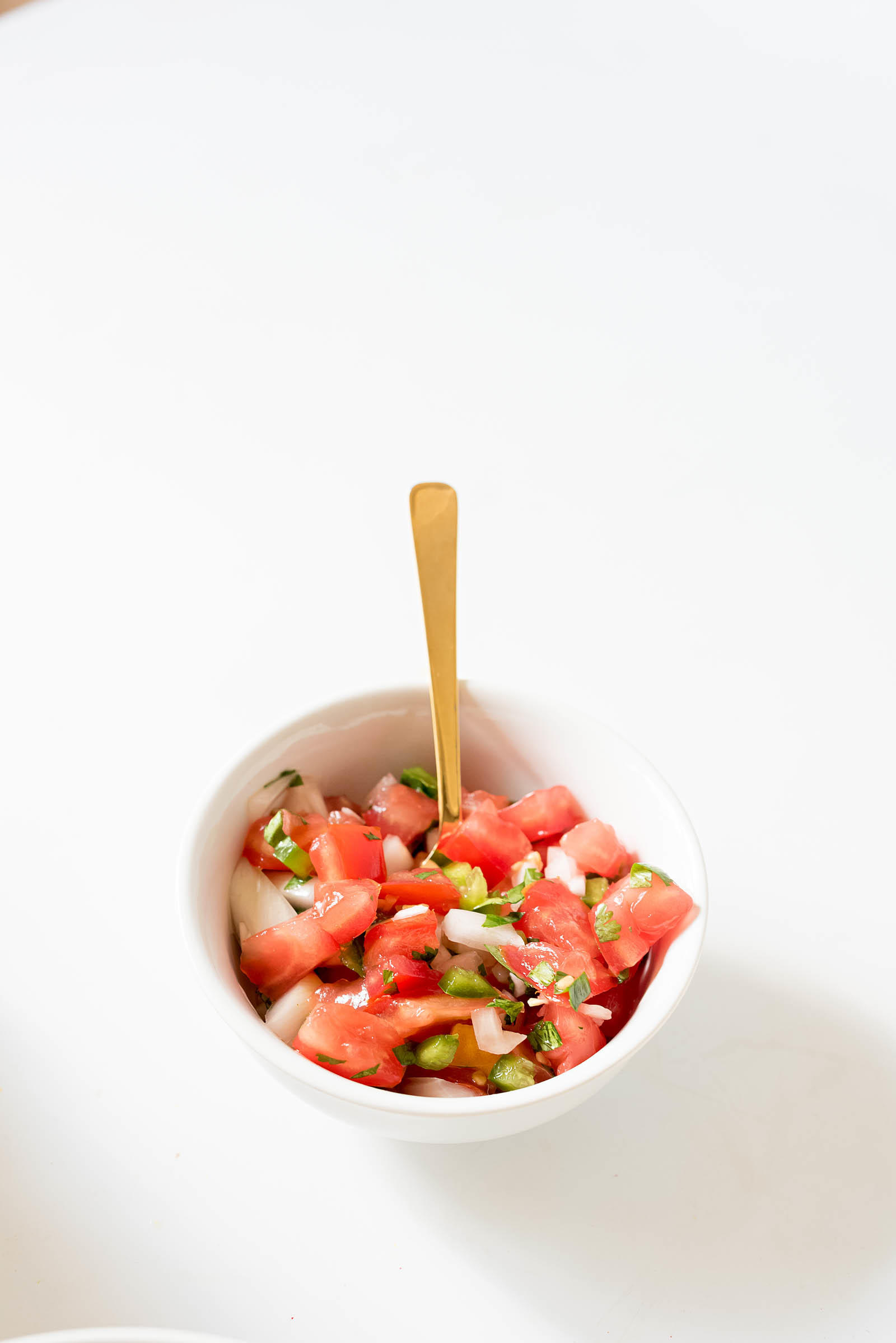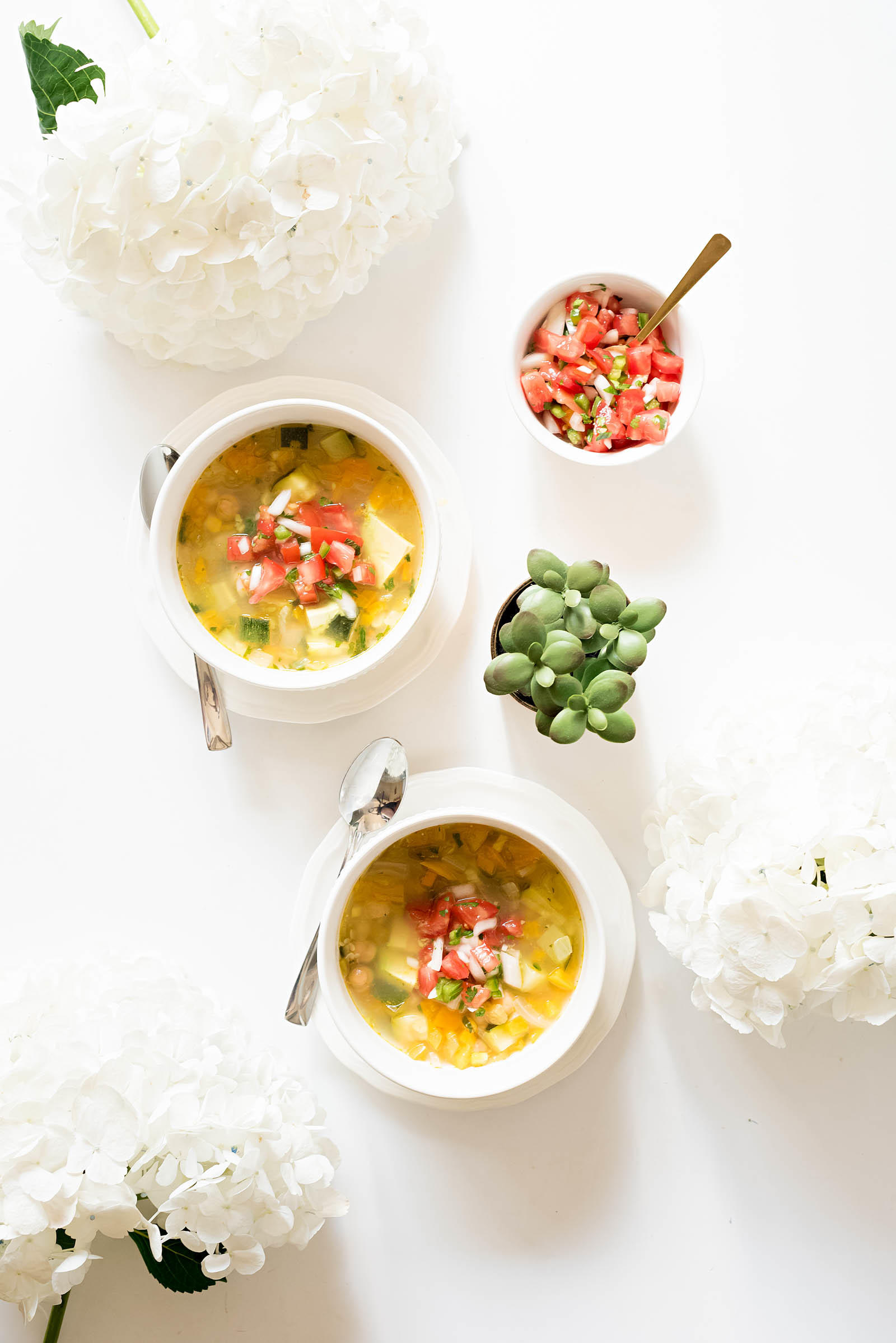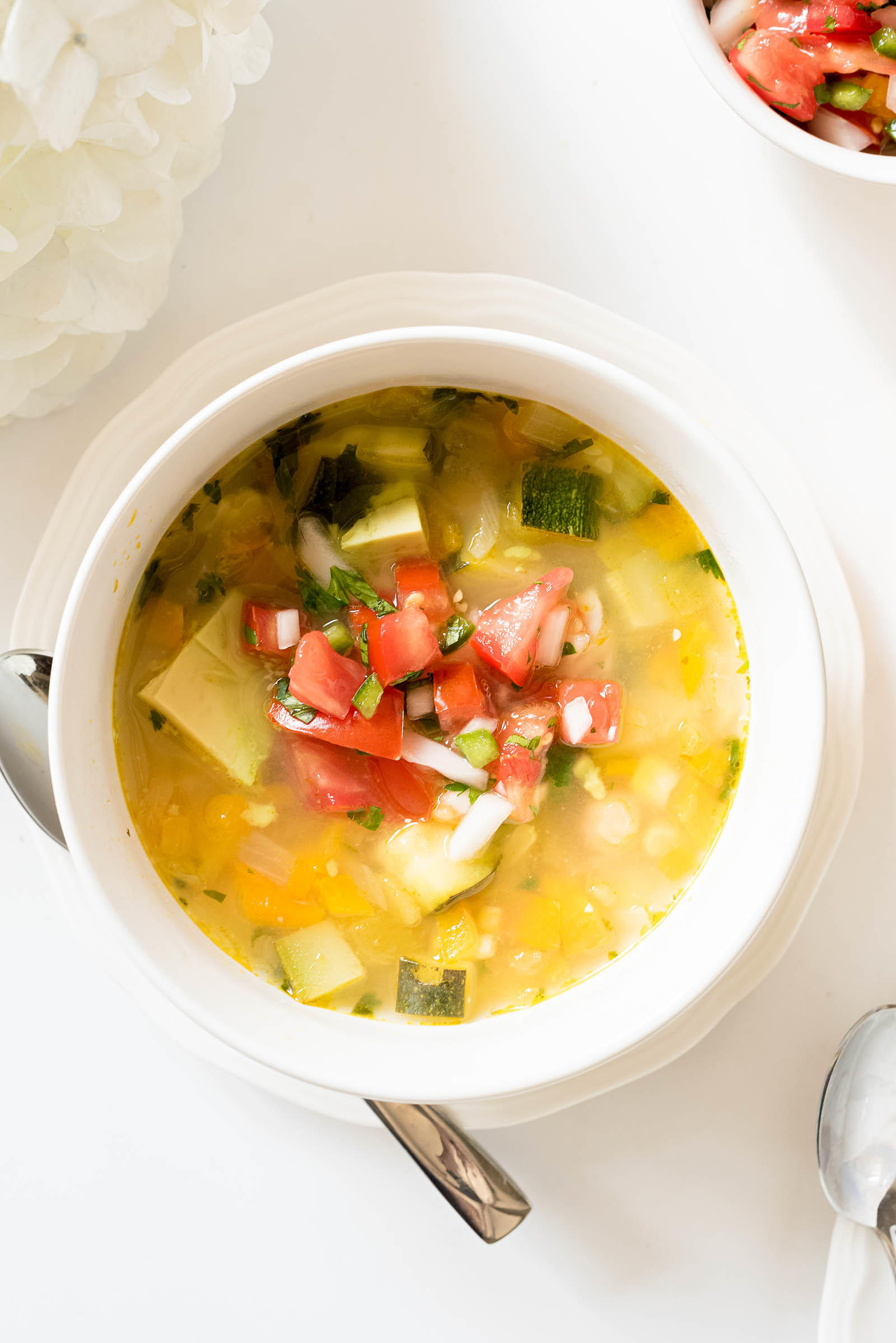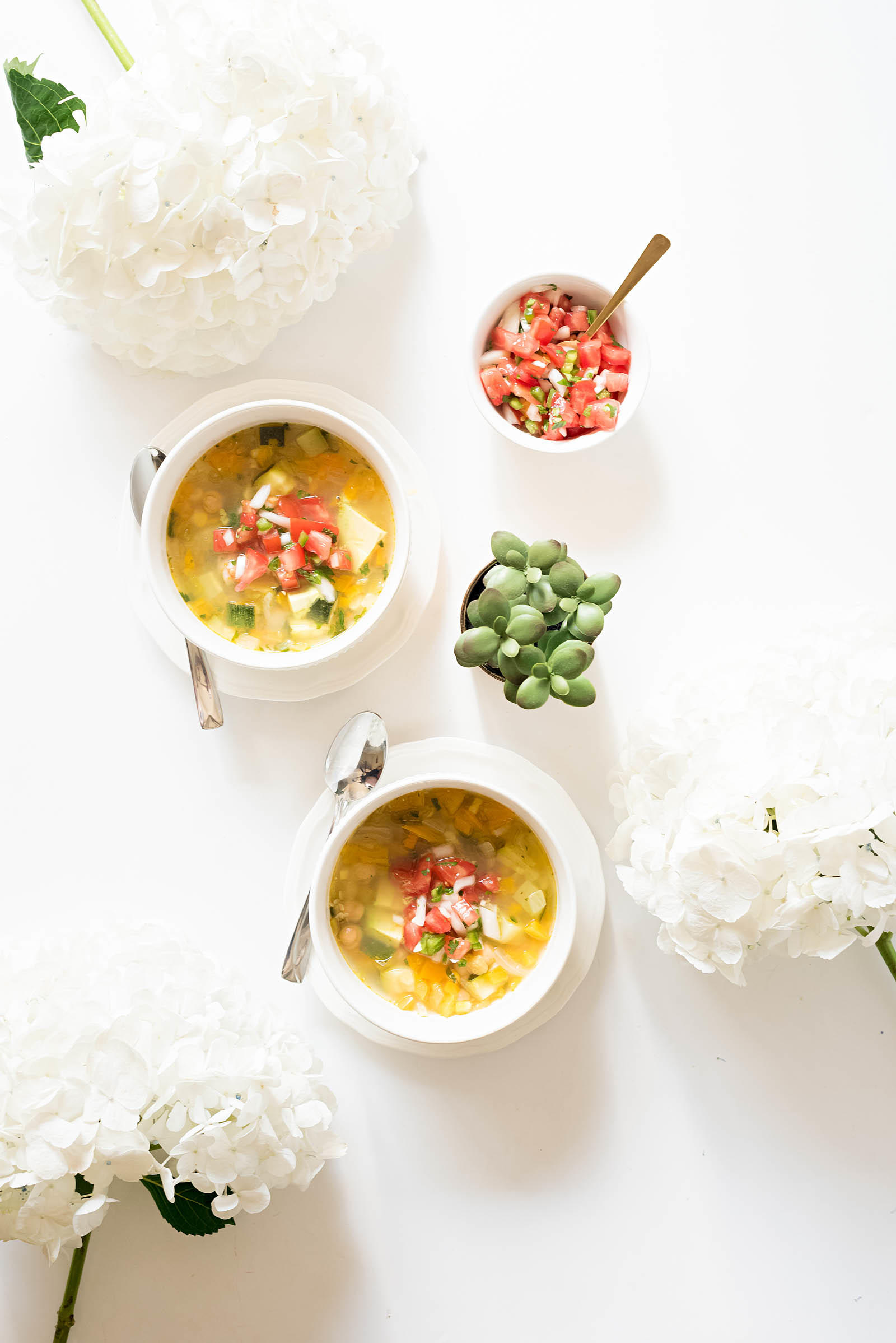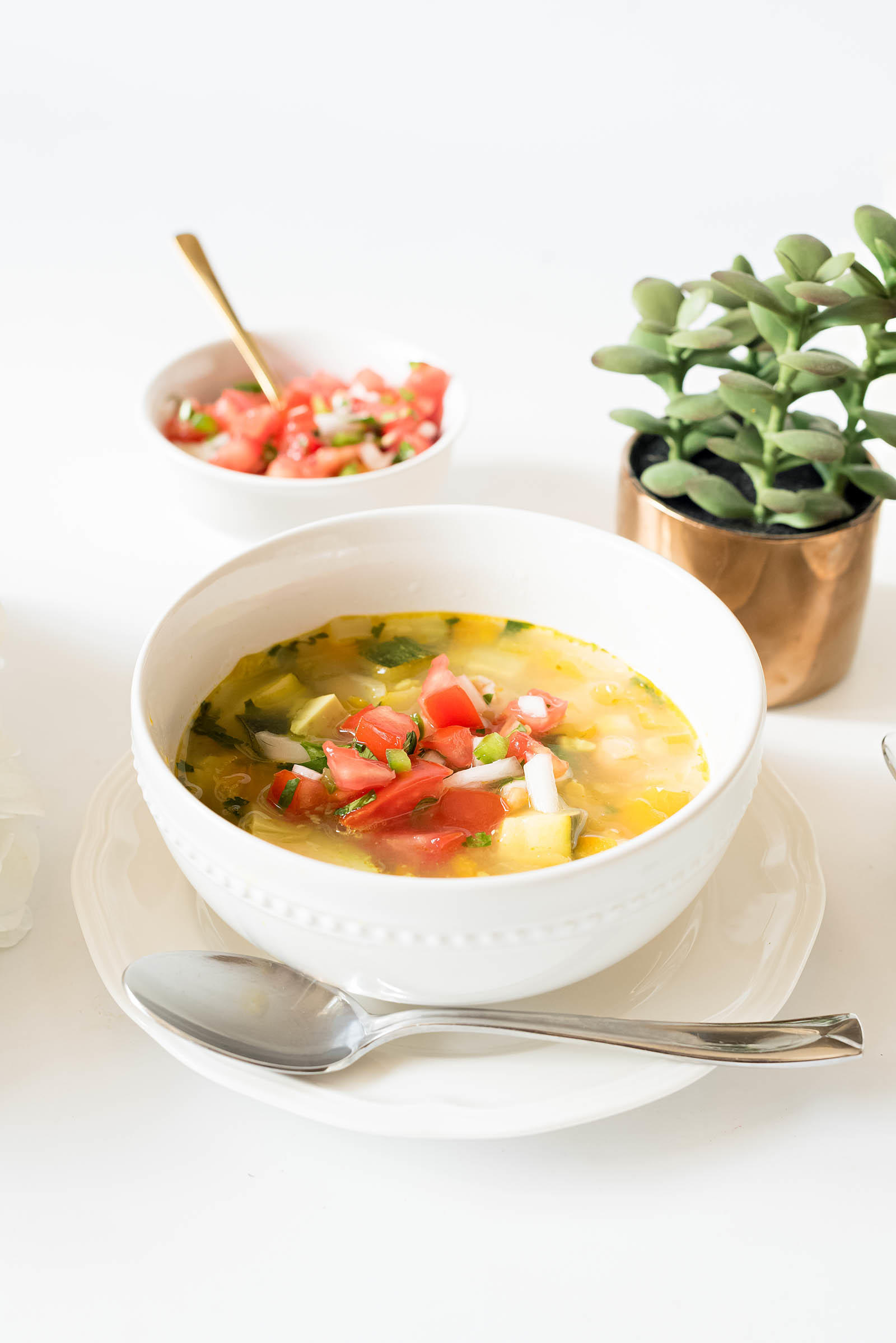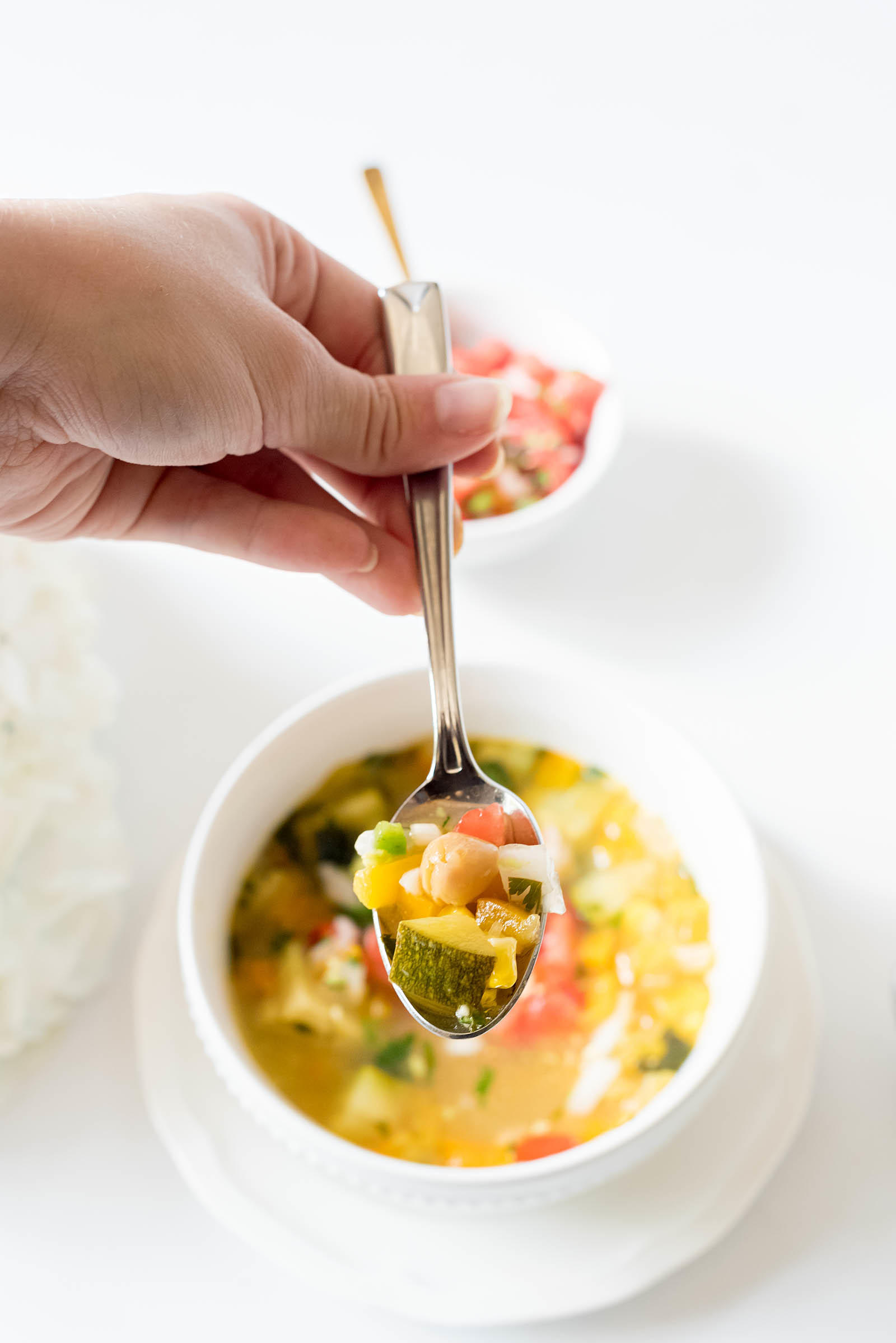 Don't forget to share your Vegetarian Tlalpeño Soup photos with the #SedBona tag on Instagram and Twitter!