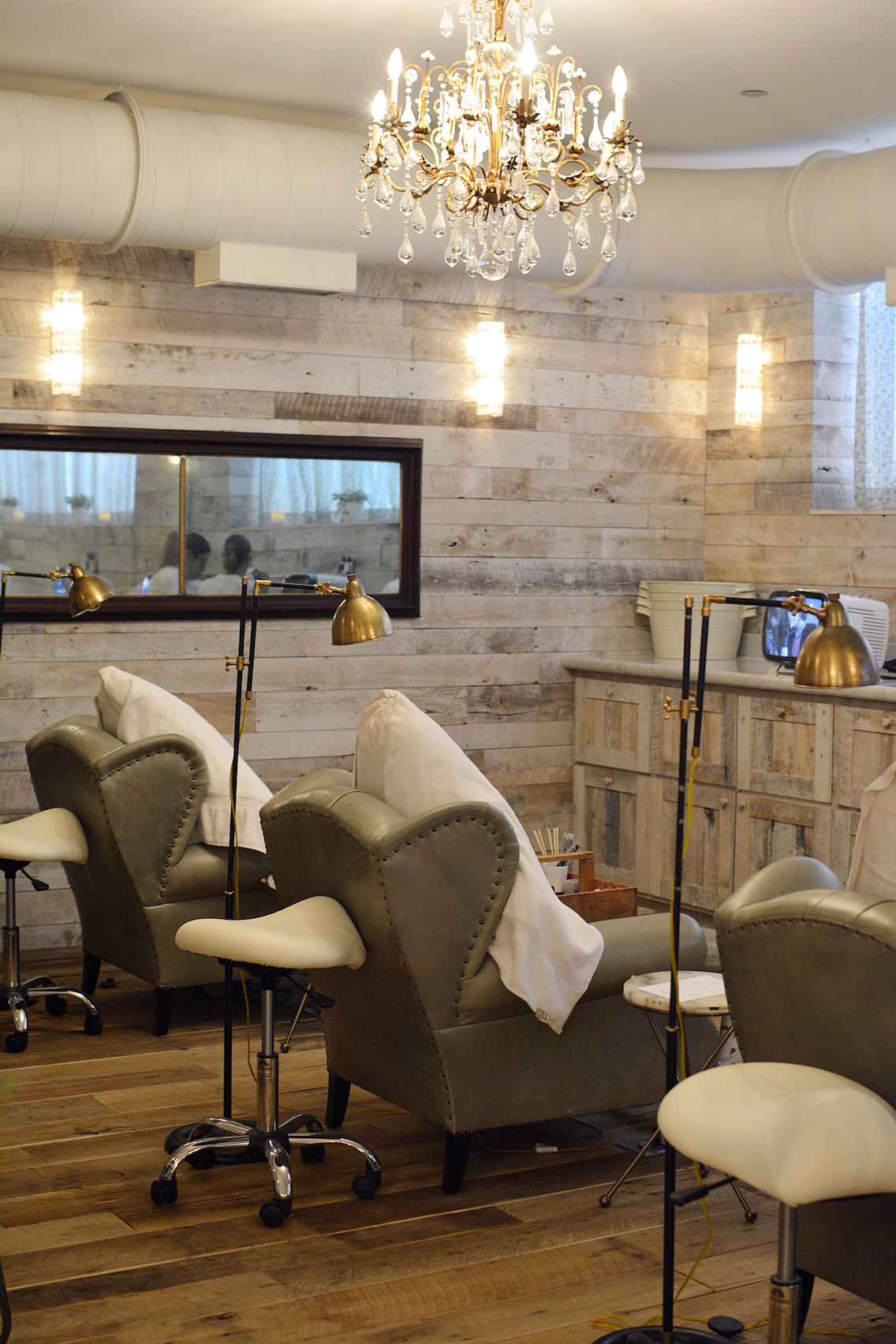 Moment of truth: I seriously underestimated just how busy my summer would be. For over six weeks straight now I've shot multiple shoots EACH DAY. Couple that with Hubby's grueling travel schedule and our two attention-needy dogs and you have one EPICALLY chaotic summer. I've barely had a chance to sleep, let alone relax.
So when life throws you the opportunity to work WHILE relaxing, you don't say no.
You say "yes, yes, yes… and did I mention yes?"
If there's one thing every overworked girl needs — it's a luxurious night of pampering with some of her dearest friends.
Especially when that night of pampering happens to be at a spa in one of your favorite Chicago spaces.
I've confessed my love for Soho House before (their afternoon tea is my all-time favorite) but had never explored their Cowshed Spa until Rachel invited us in for a "Pretty Party" of pampering pedicures, manicures, facials, massages and body scrubs.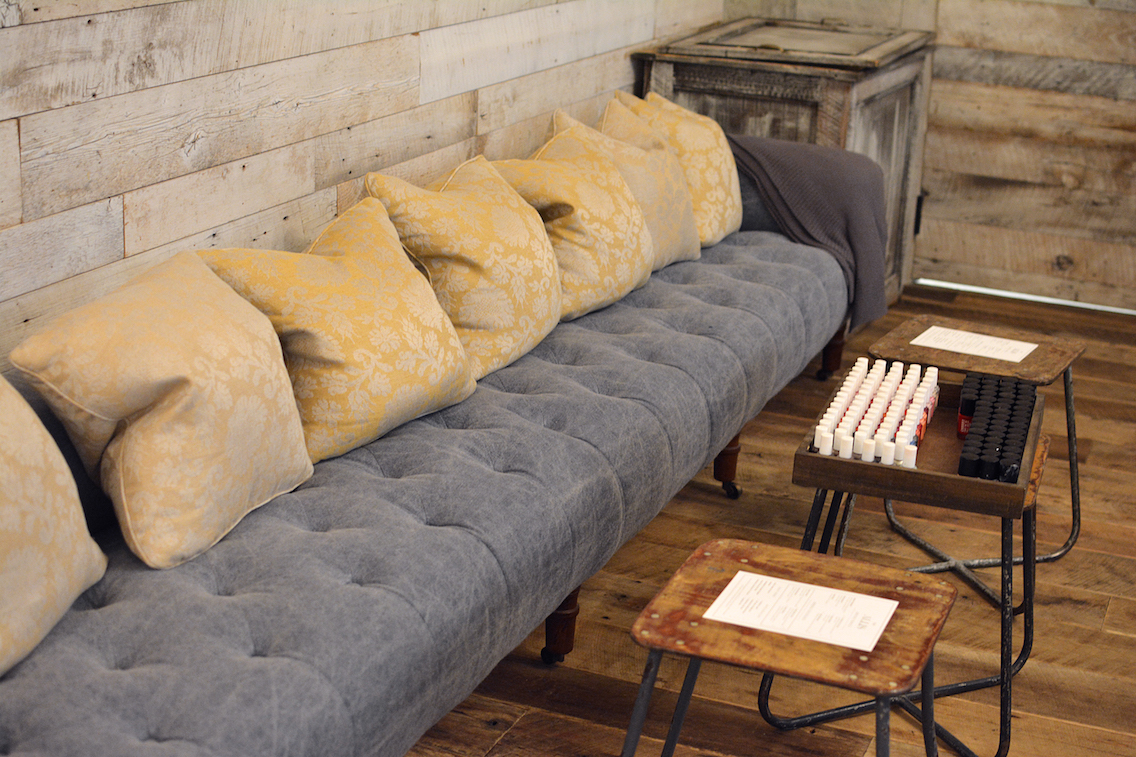 The Cowshed Spa is a warm and inviting space with plenty of cozy couches, unfinished woods, plush pillows, and awesome employees.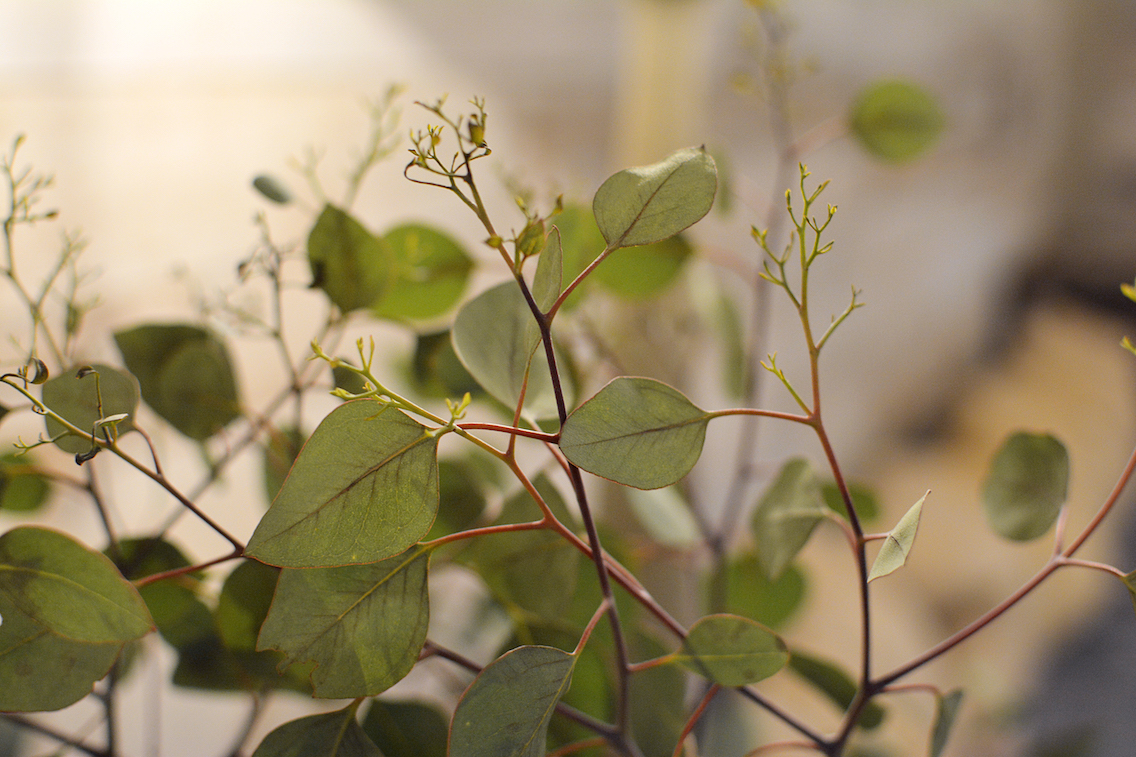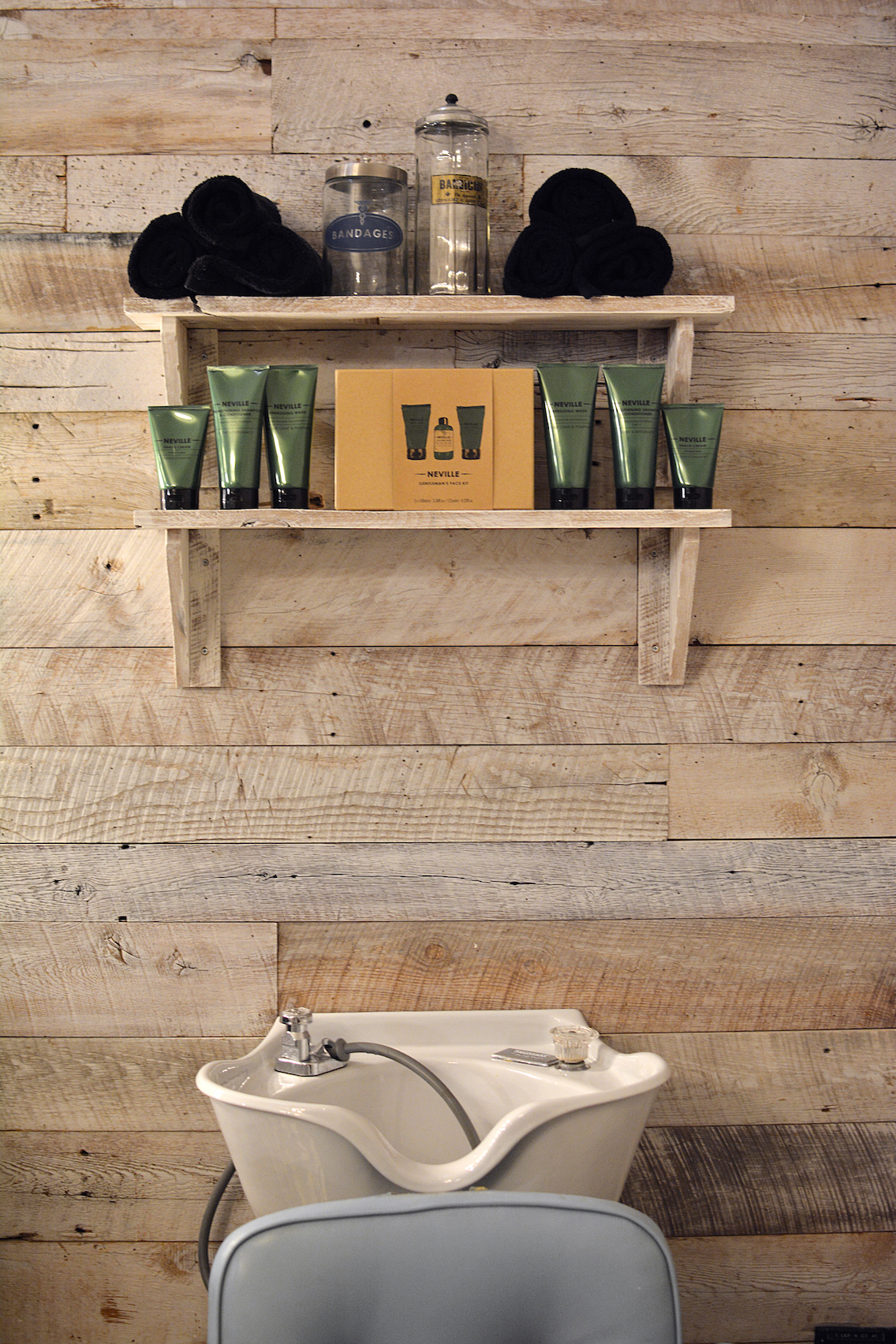 The service menu is quite extensive! You can treat yourself to everything from a haircut to a Vitamin C facial to a "Moody" massage featuring one of Cowshed's cheeky scents: Knackered Cow, Horny Cow, Moody Cow, Grumpy Cow, Wild Cow or Lazy Cow.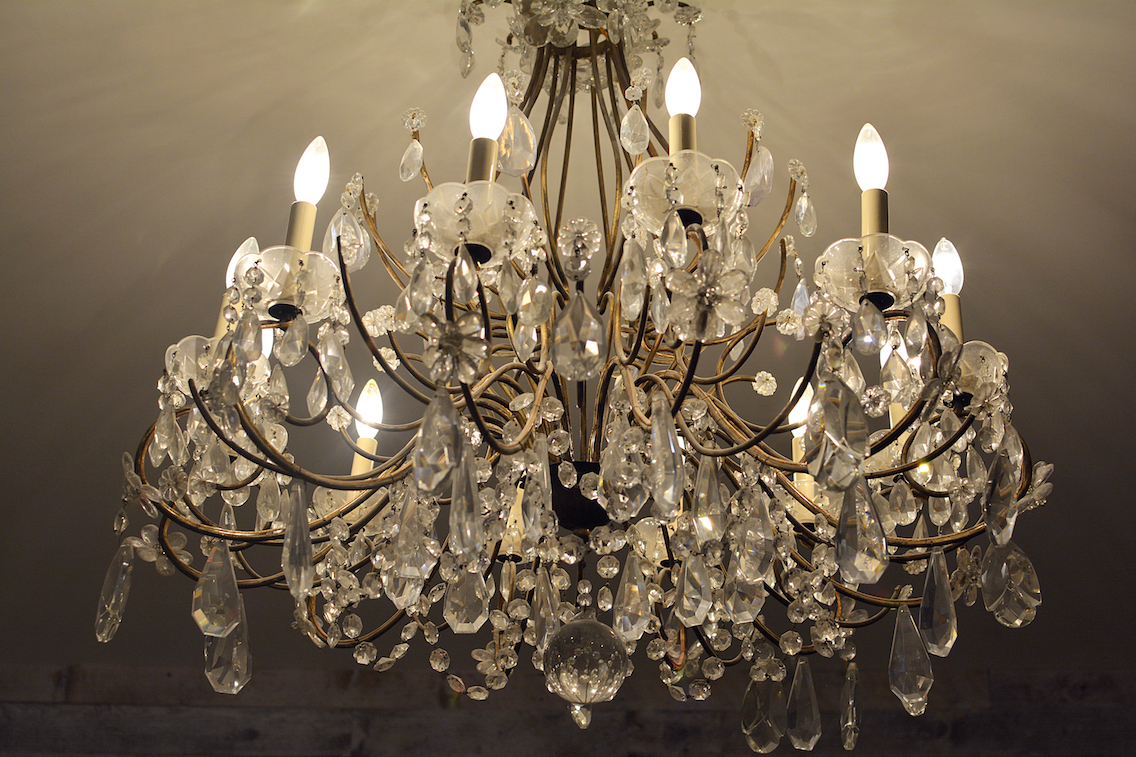 Cowshed products have long been a favorite of mine — I'm particularly smitten with the Grumpy Cow line which uses grapefruit and red mandarin to invigorate and energize.
Horny Cow, with its seductive notes of rose and patchouli, is also surprisingly addictive.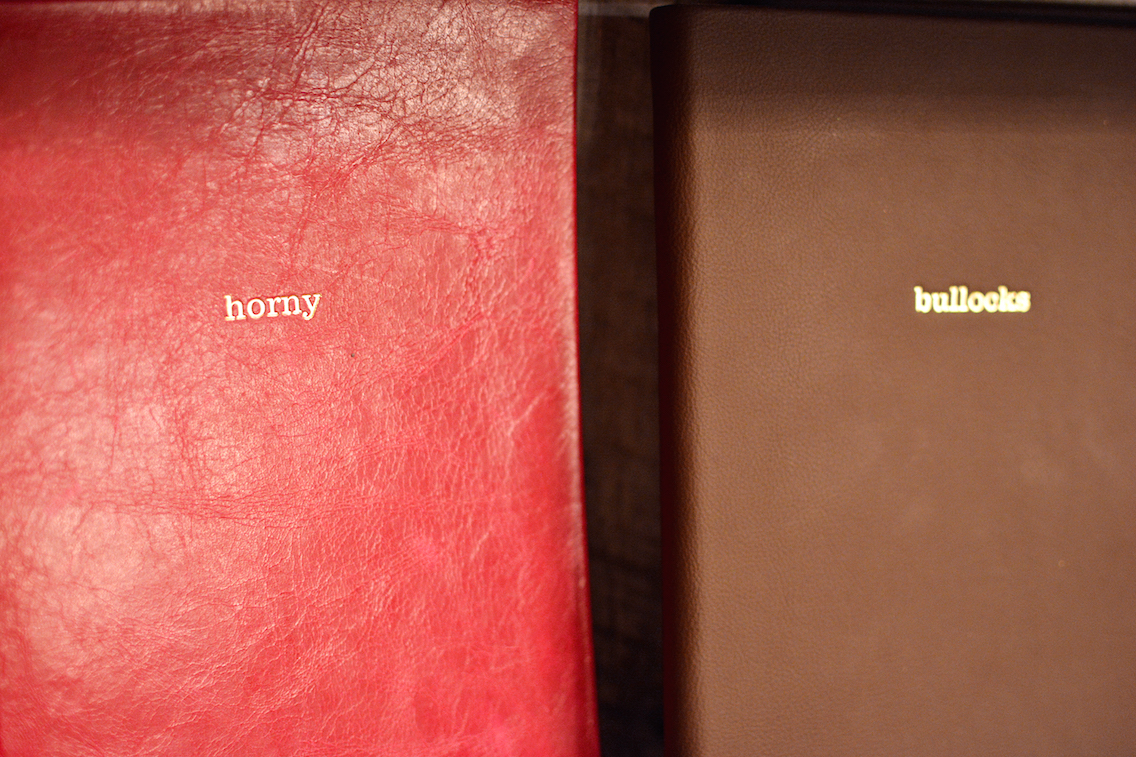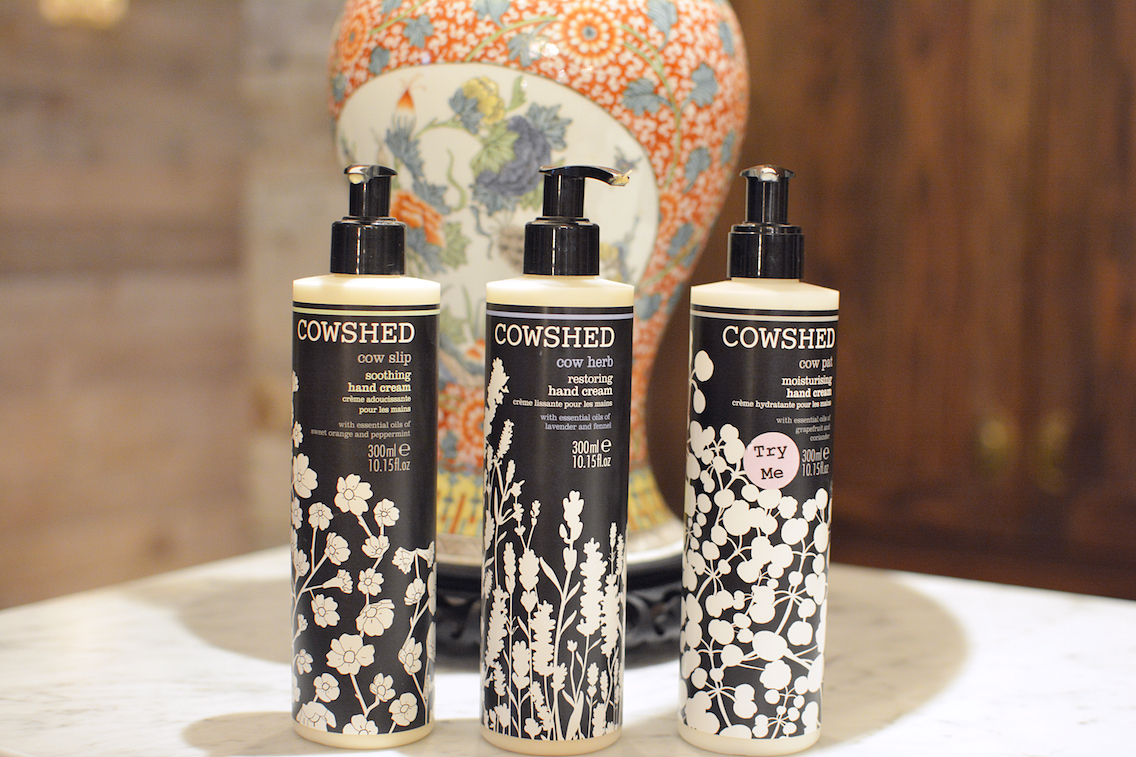 And the lotion formulas are moisturizing without being sticky — they keep your hands silky and supple for hours.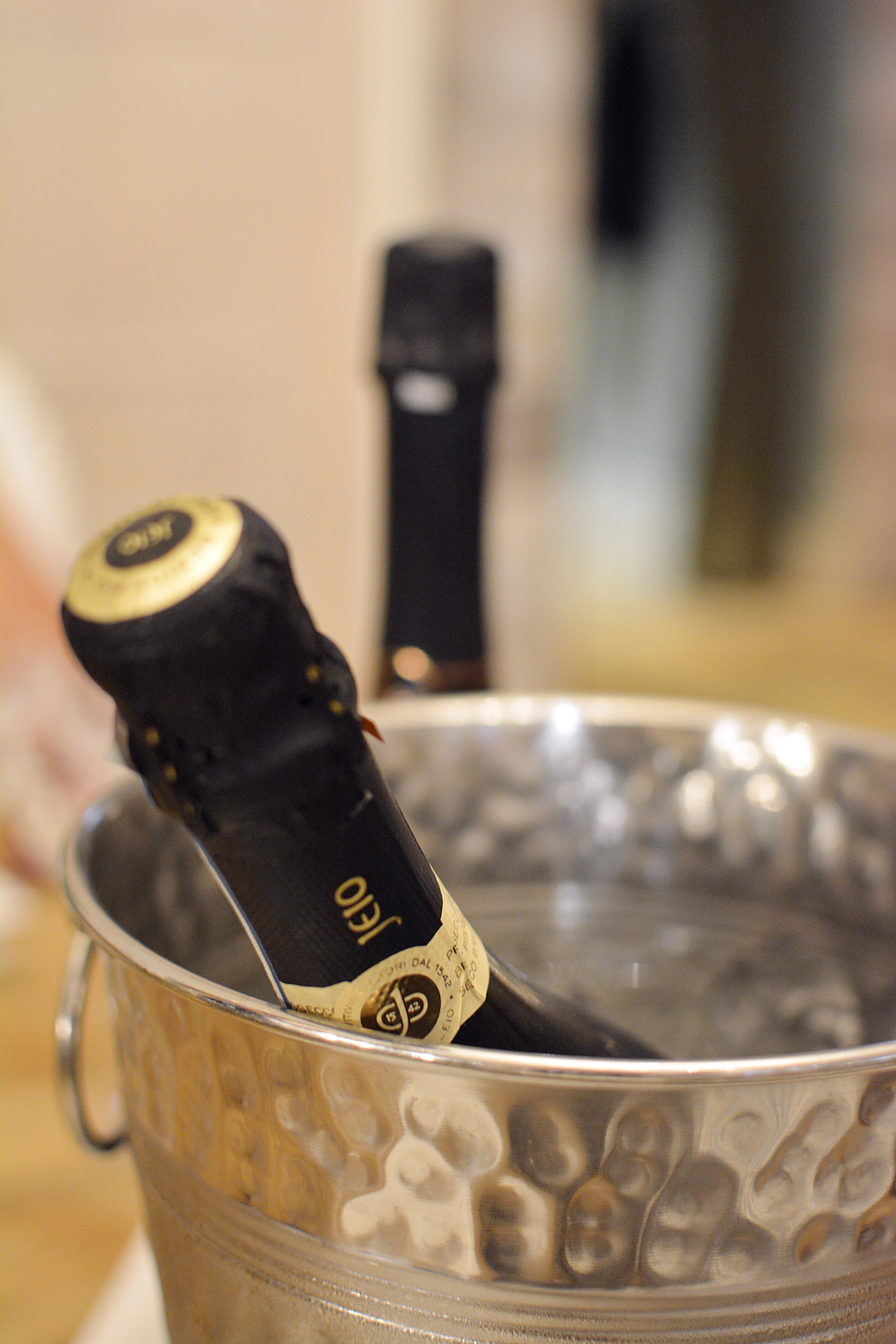 To start of our "Pretty Party", we first popped open a little bit of bubbly.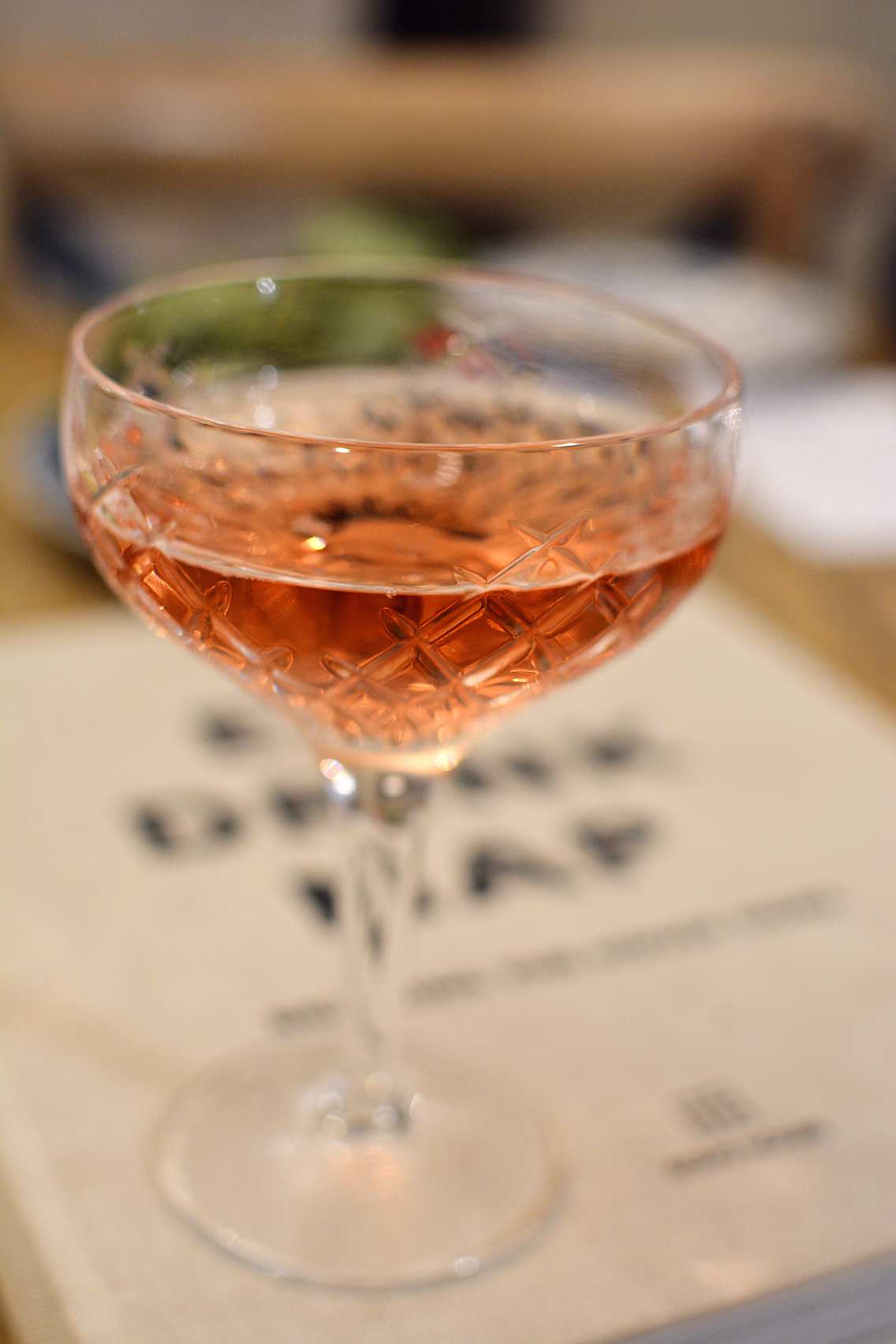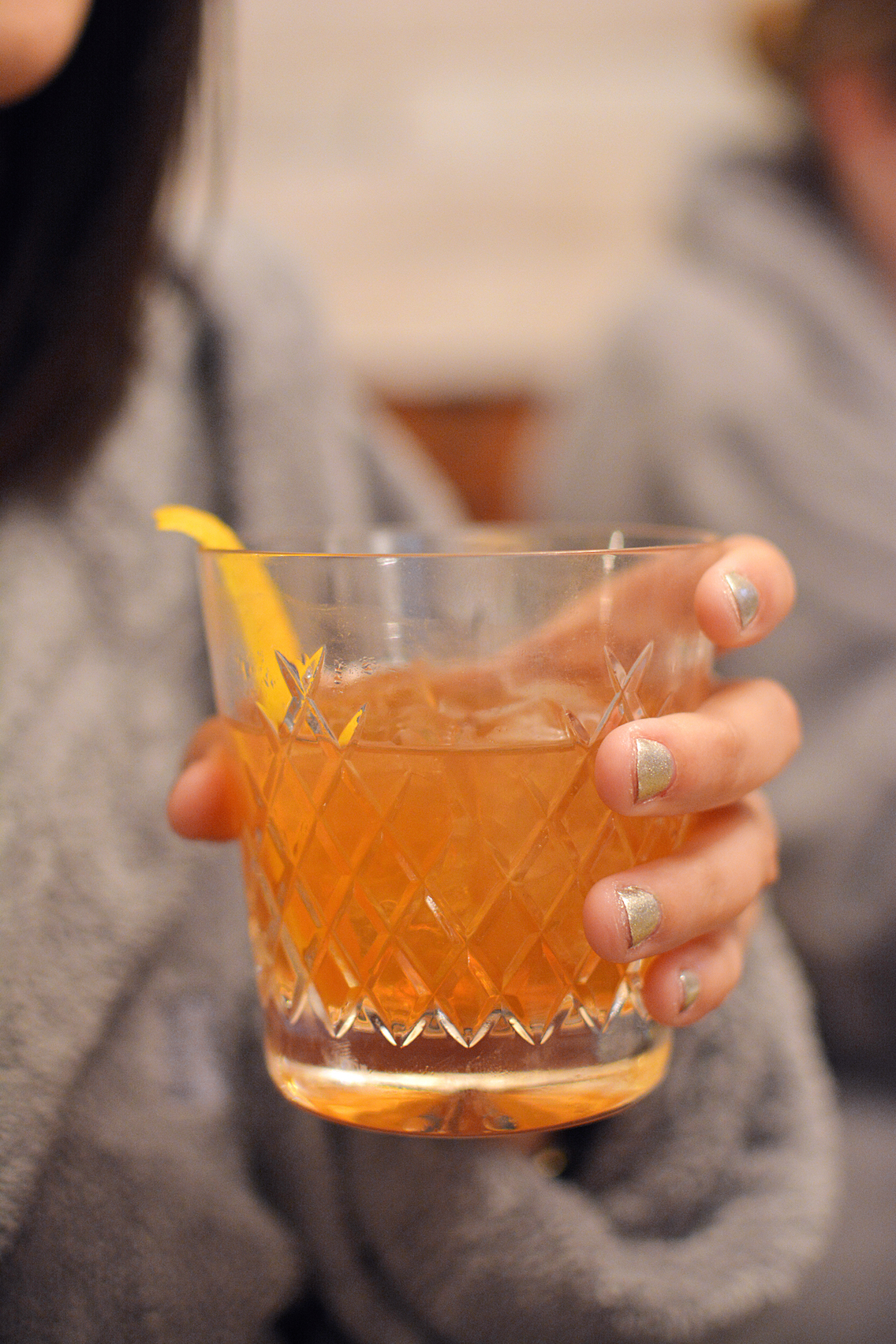 And ordered a few cocktails as we each waited to be called for our scheduled massages and facials.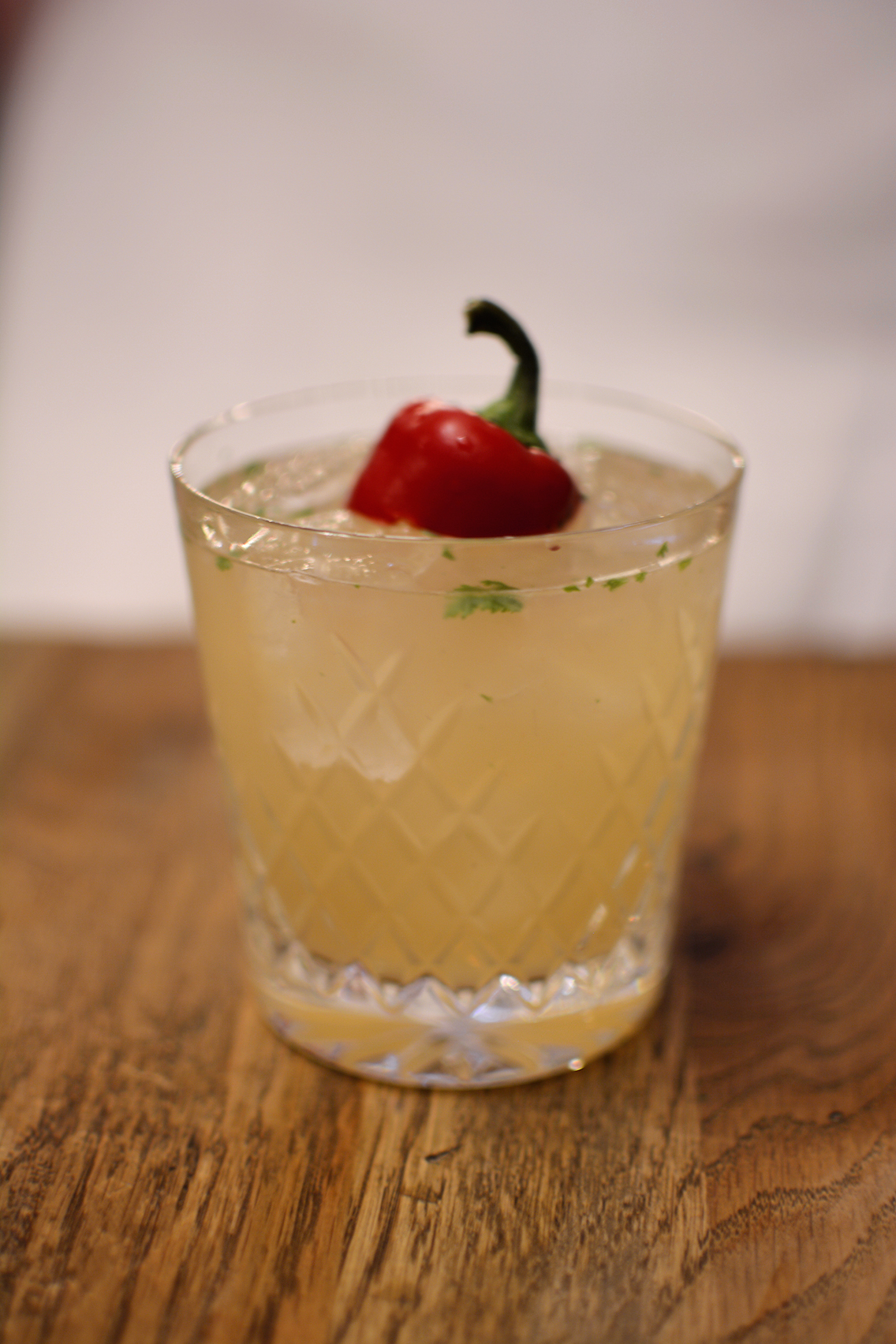 Kat, last seen in our glamorous video in April, ordered this spicy Picante de la Casa: Cazadores reposado, lime, agave, chili, and cilantro.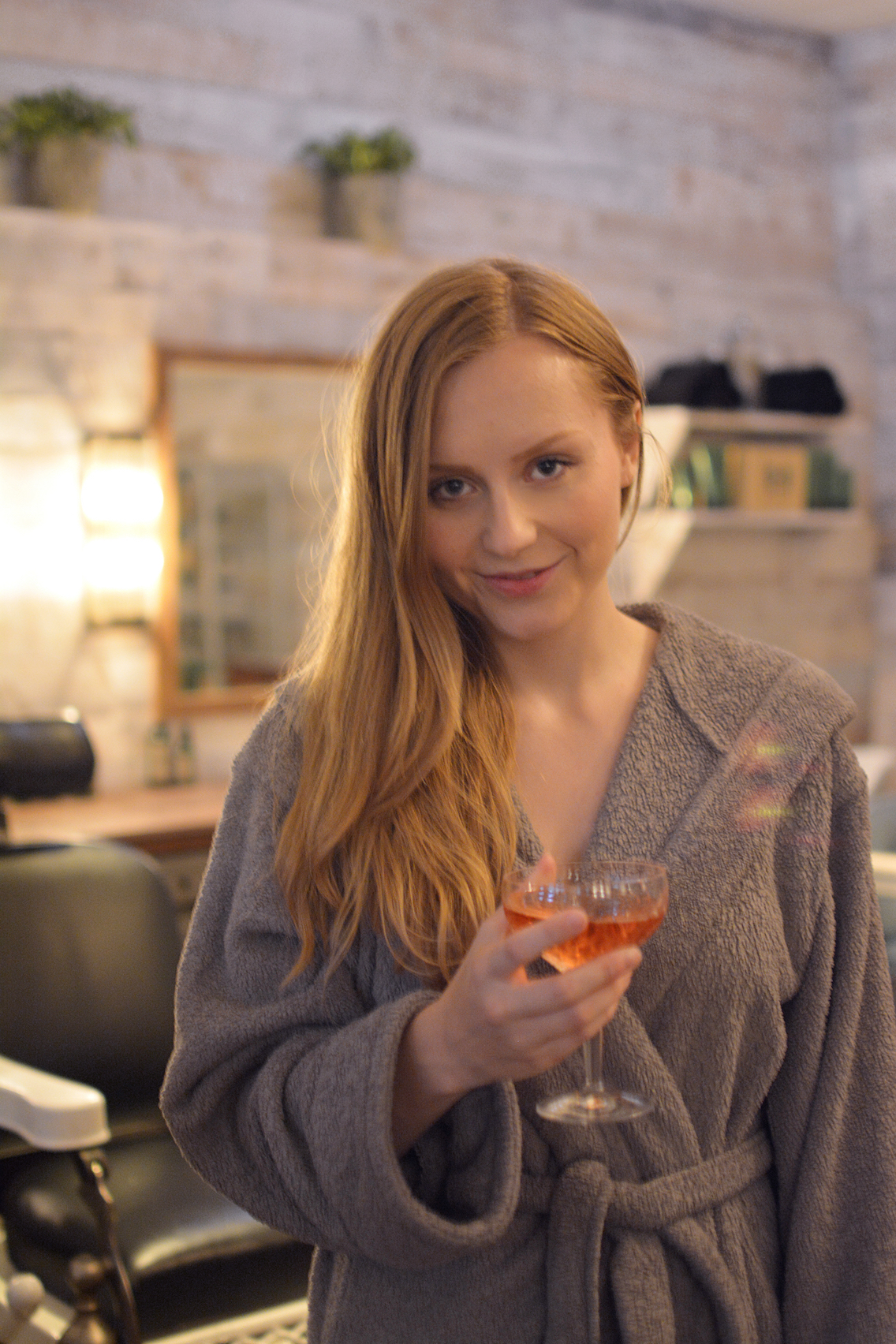 Slowly we were each called to the back, brought into the calming service rooms, asked to pick out a favorite essential oils and then told to let our cares melt away.
Quickly we all felt ourselves melting into a state of spa bliss.
Or maybe that was just the champagne talking…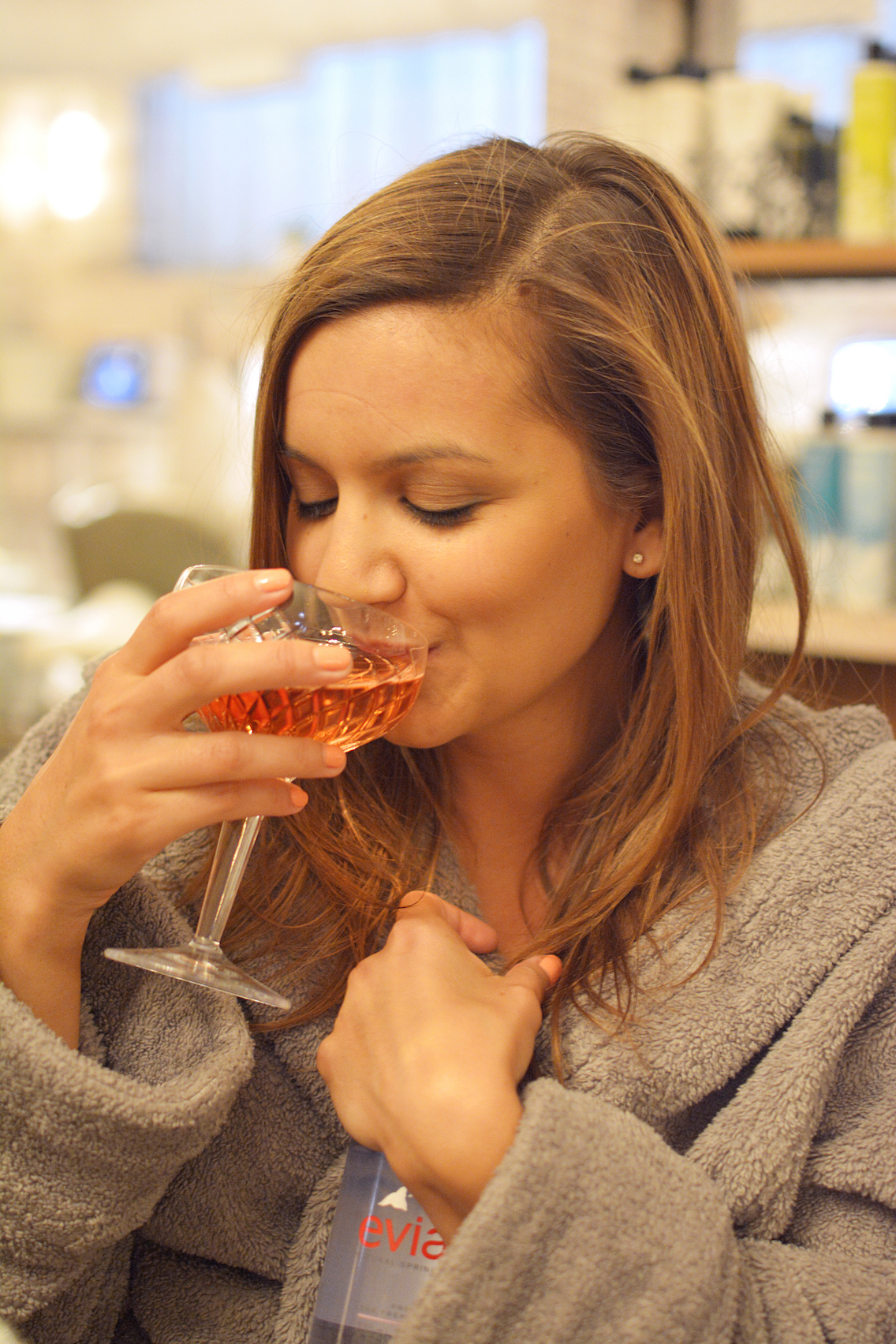 Lauren's post-massage bubbly bliss face.
The spread for our pampering party was incredible!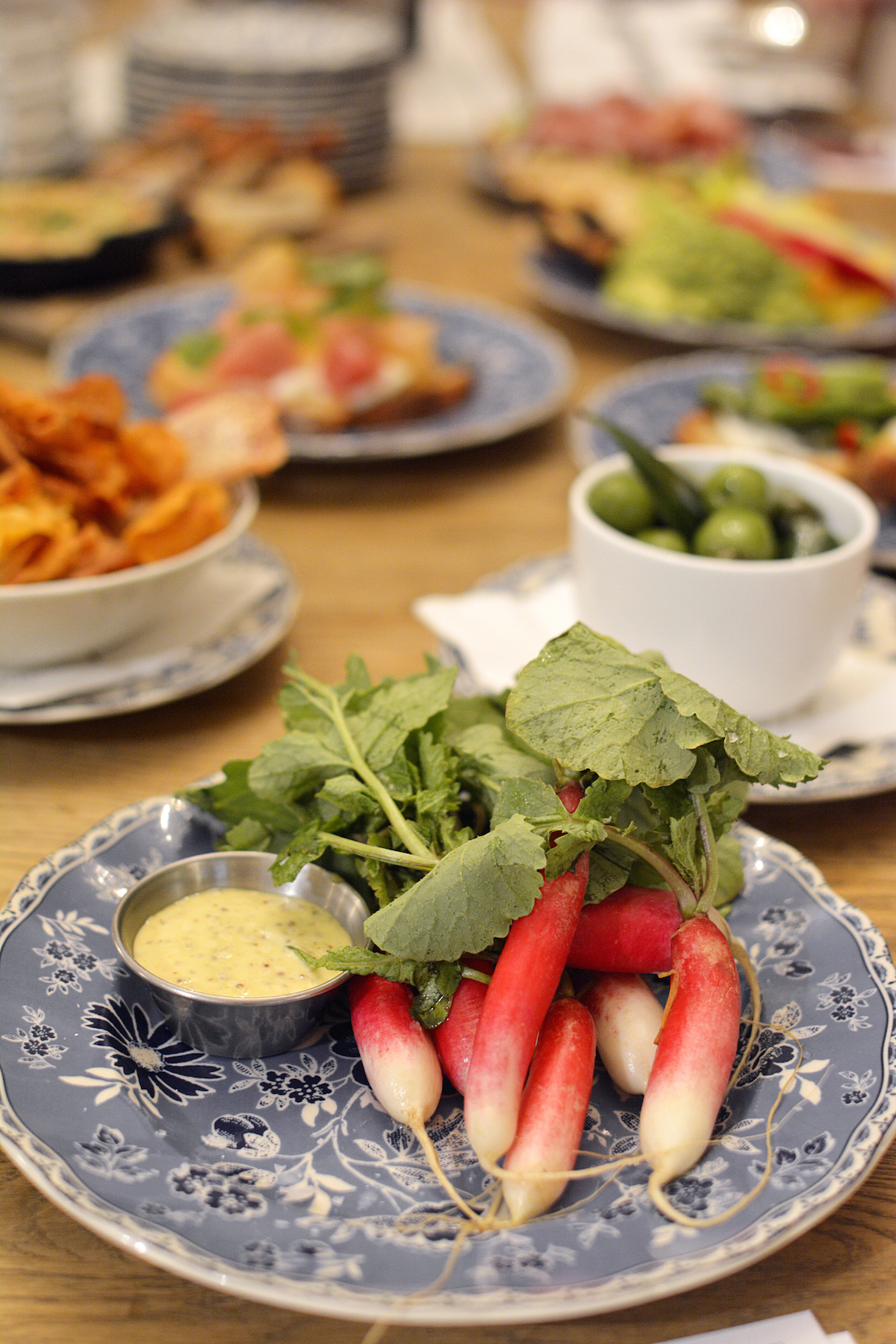 Including spring radishes and mustard,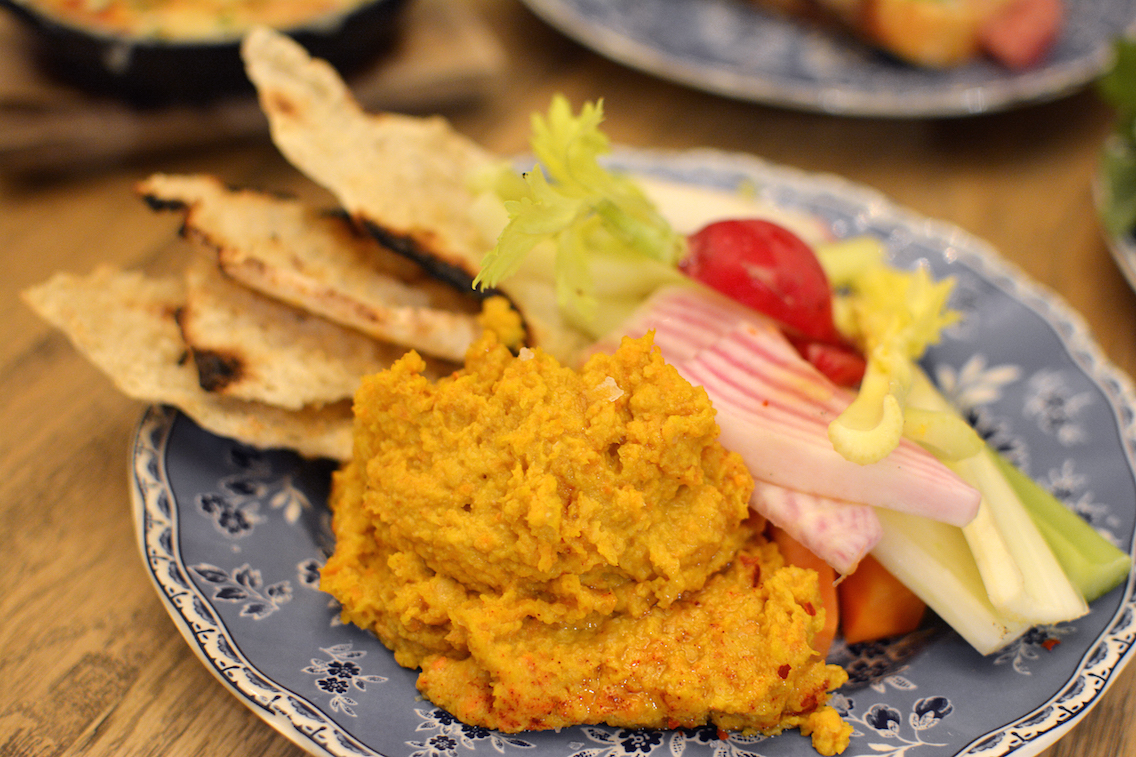 Charred carrot hummus with fresh veggies and chips,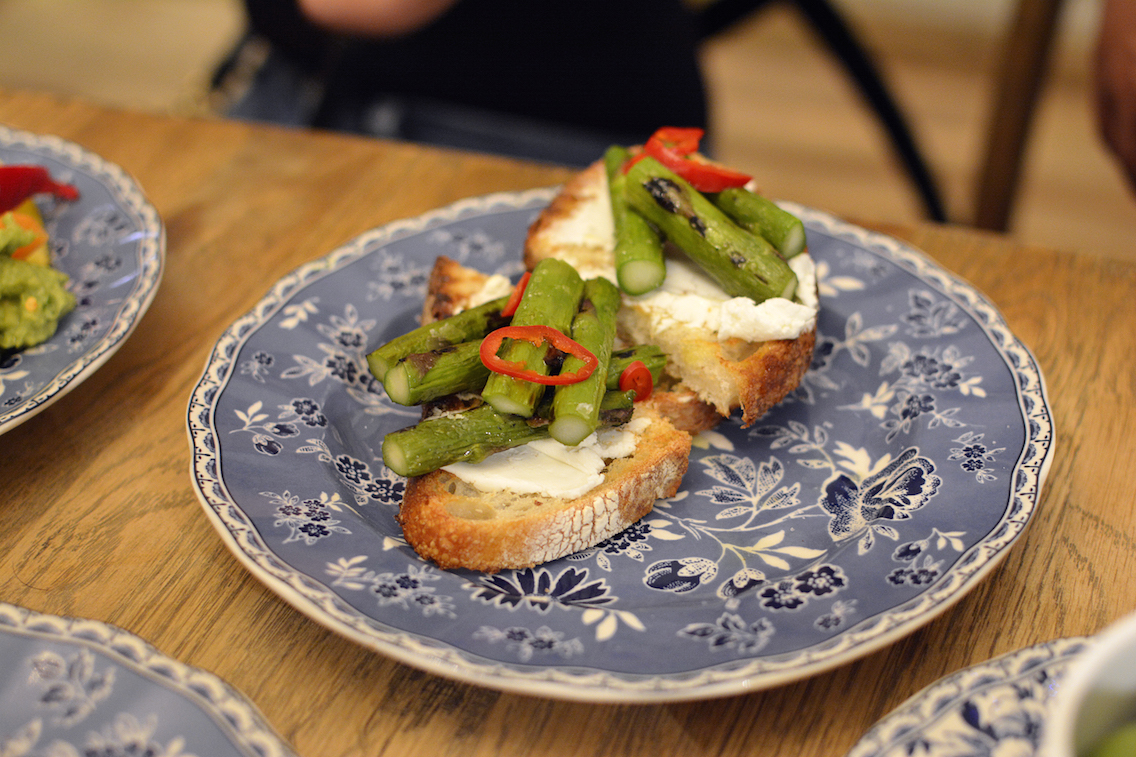 Warm goat cheese, asparagus, and chili on toast,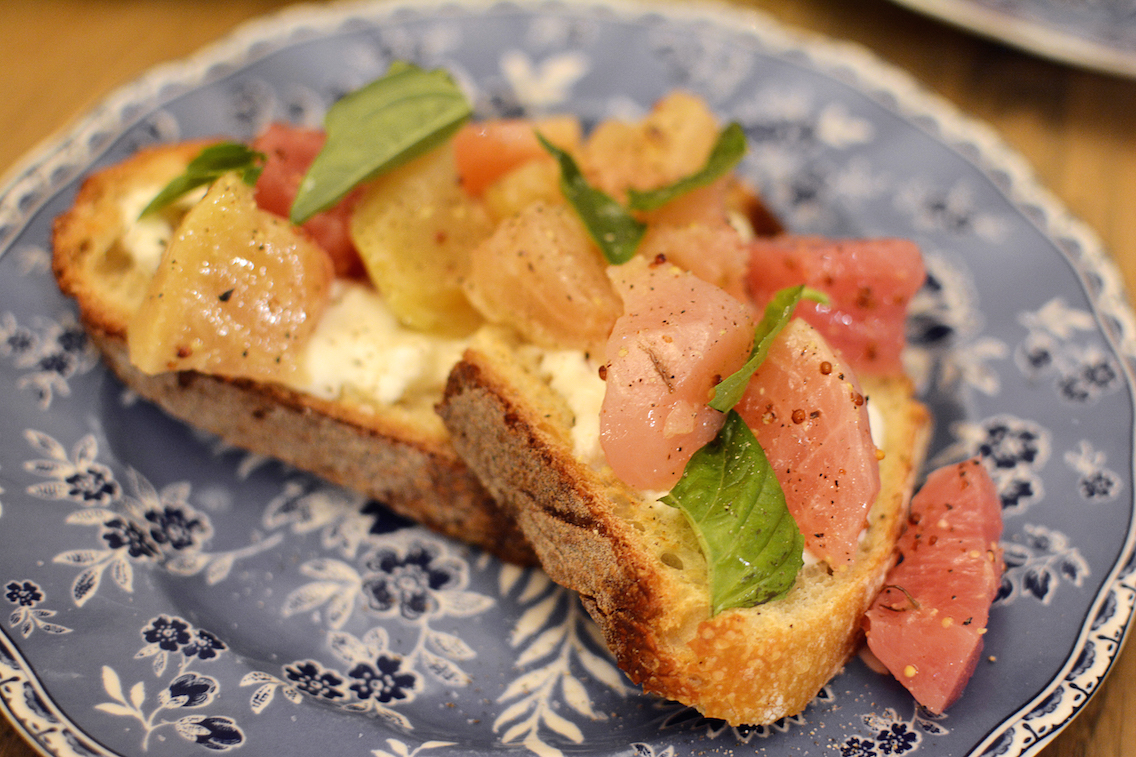 as well as burrata with heirloom beets on toast too.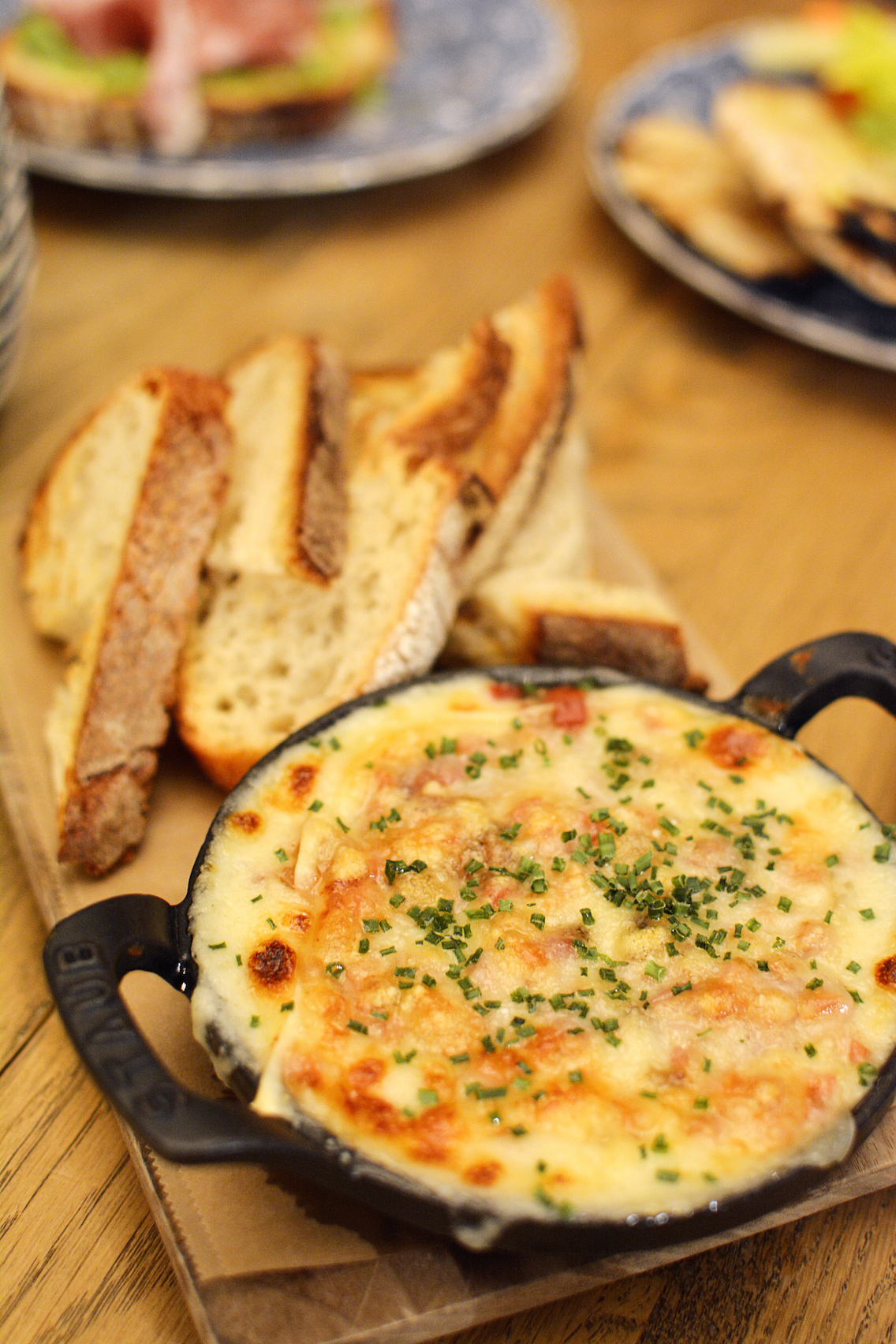 We also sampled this five cheese and speck melt dip,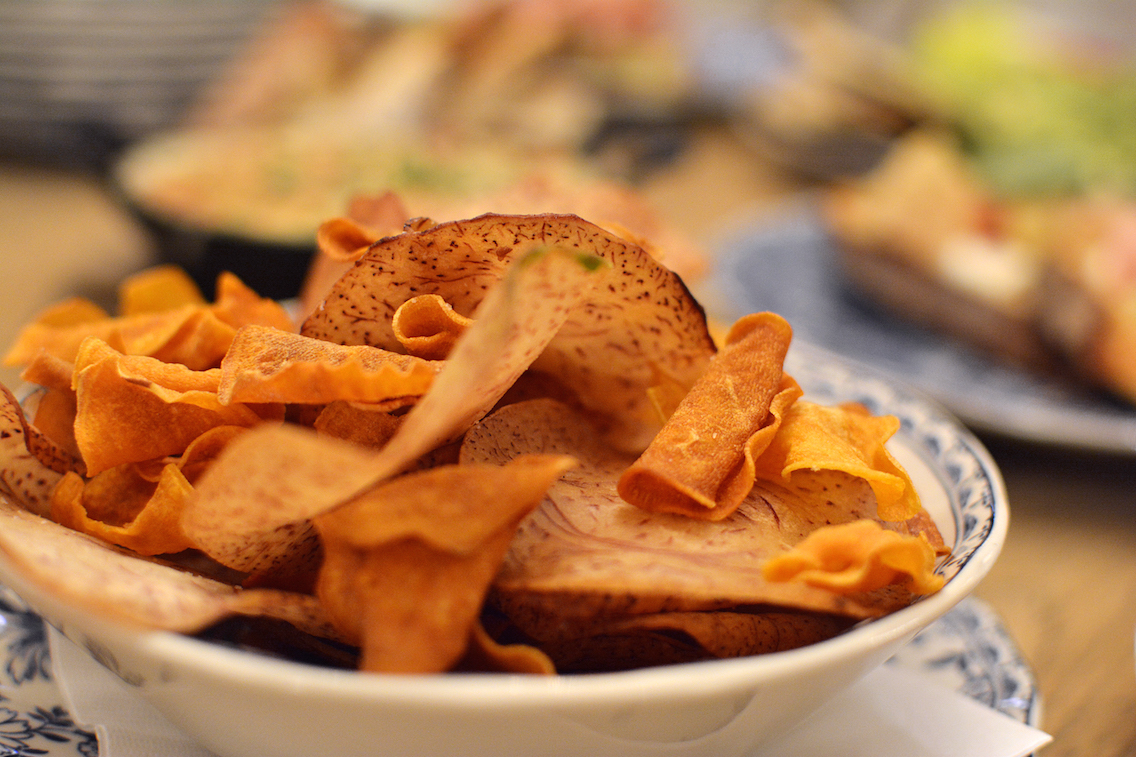 and these delicious crunchy root vegetable crisps.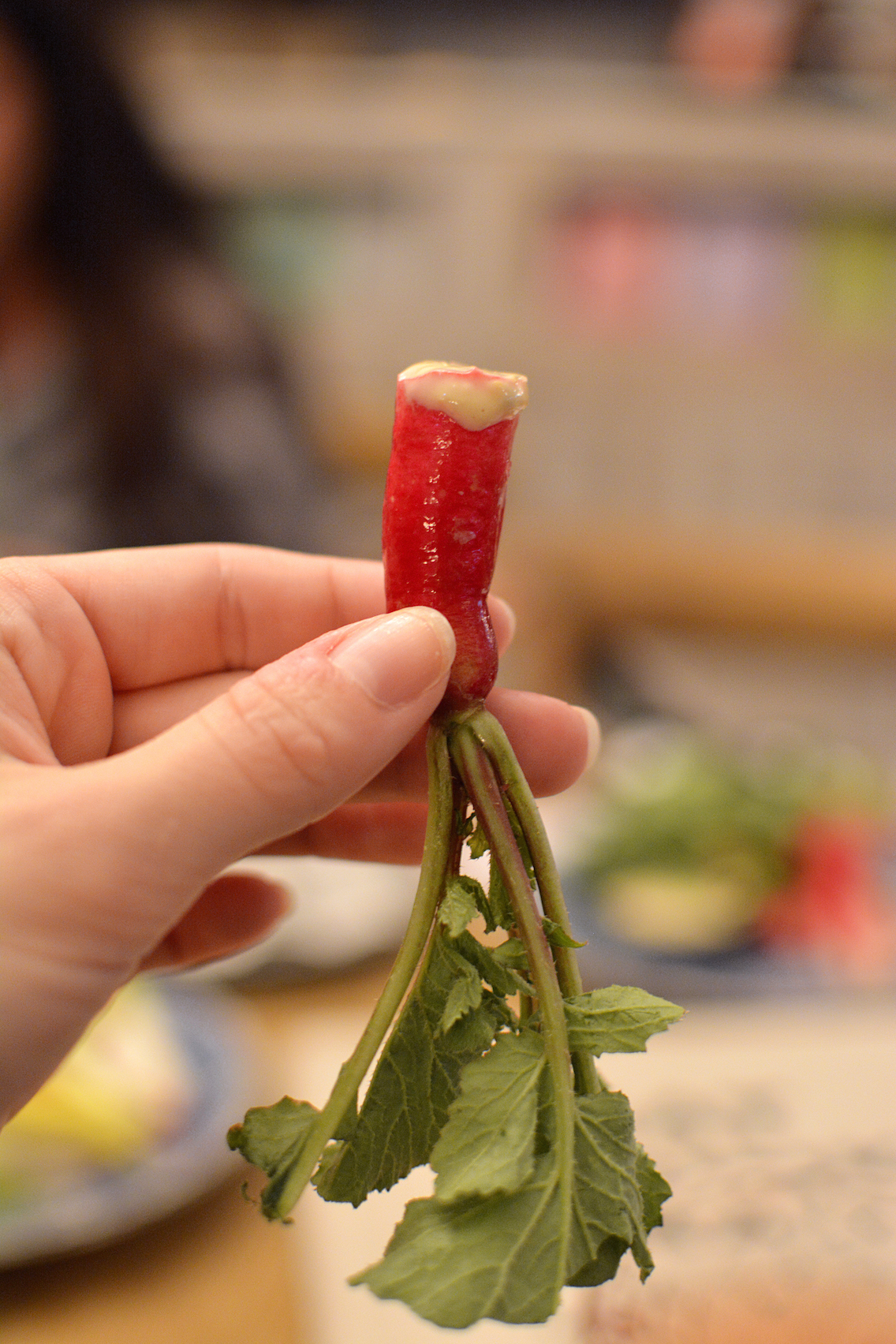 *CRUNCH*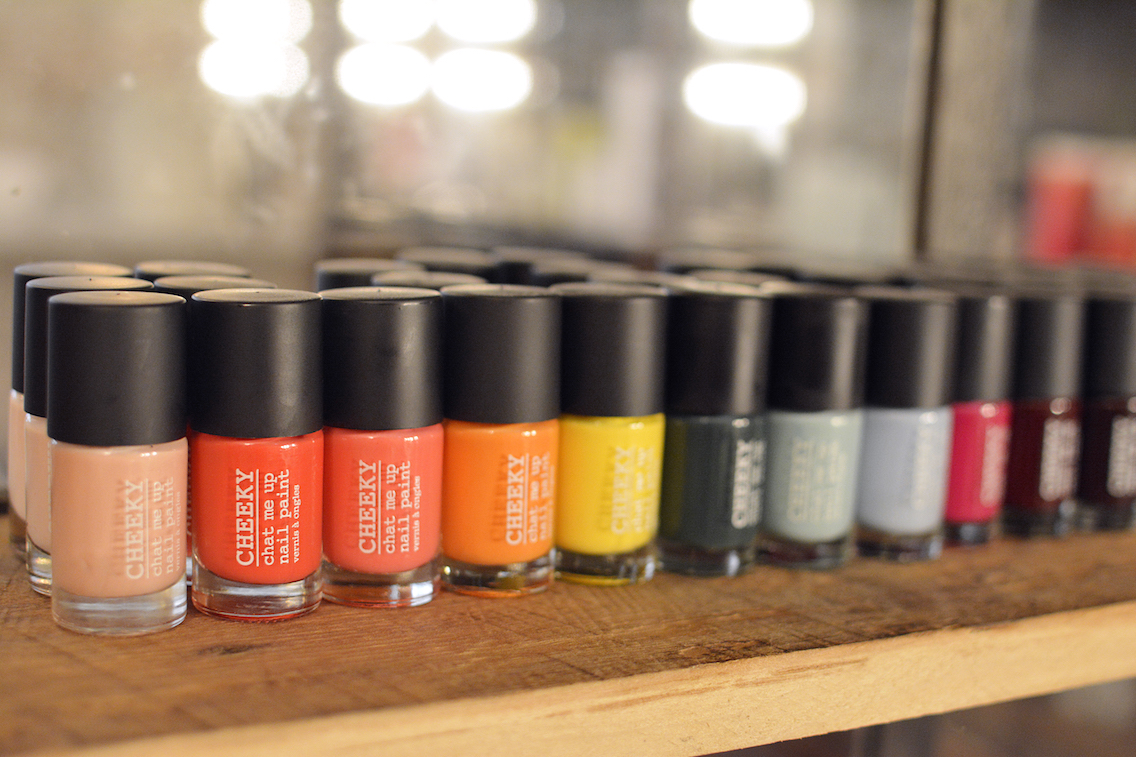 When it comes to manicures and pedicures at Cowshed, we all swooned when they brought the color selections out for us.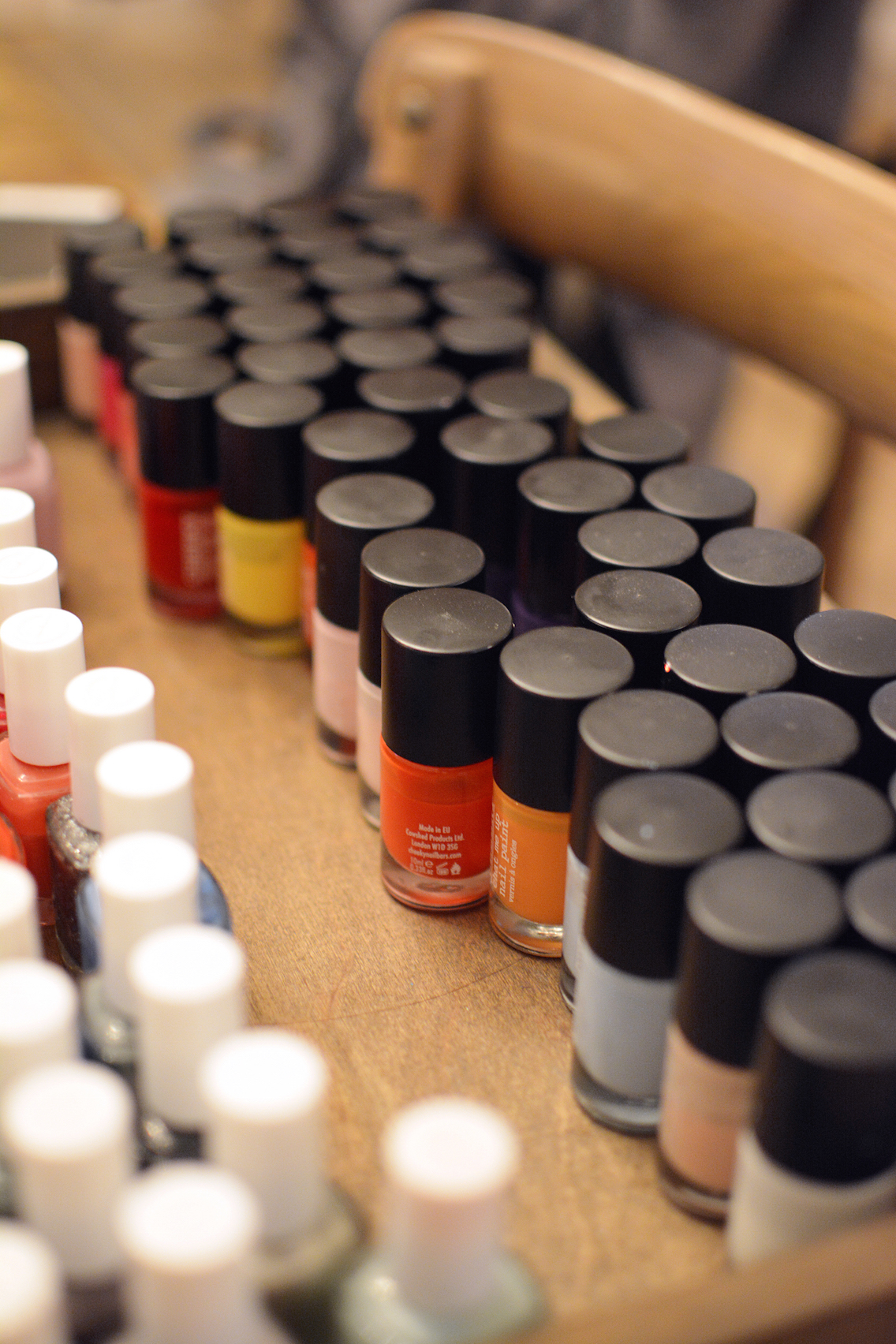 In addition to almost every Essie color ever made, Cowshed also carries their own Cheeky line which had practically every color you could want. Not one to shy away from trying new products I immediately pounced on the Cheeky line (after being assured by my pedicurist that she thought the formulas out-performed Essie).
I took my cozy seat…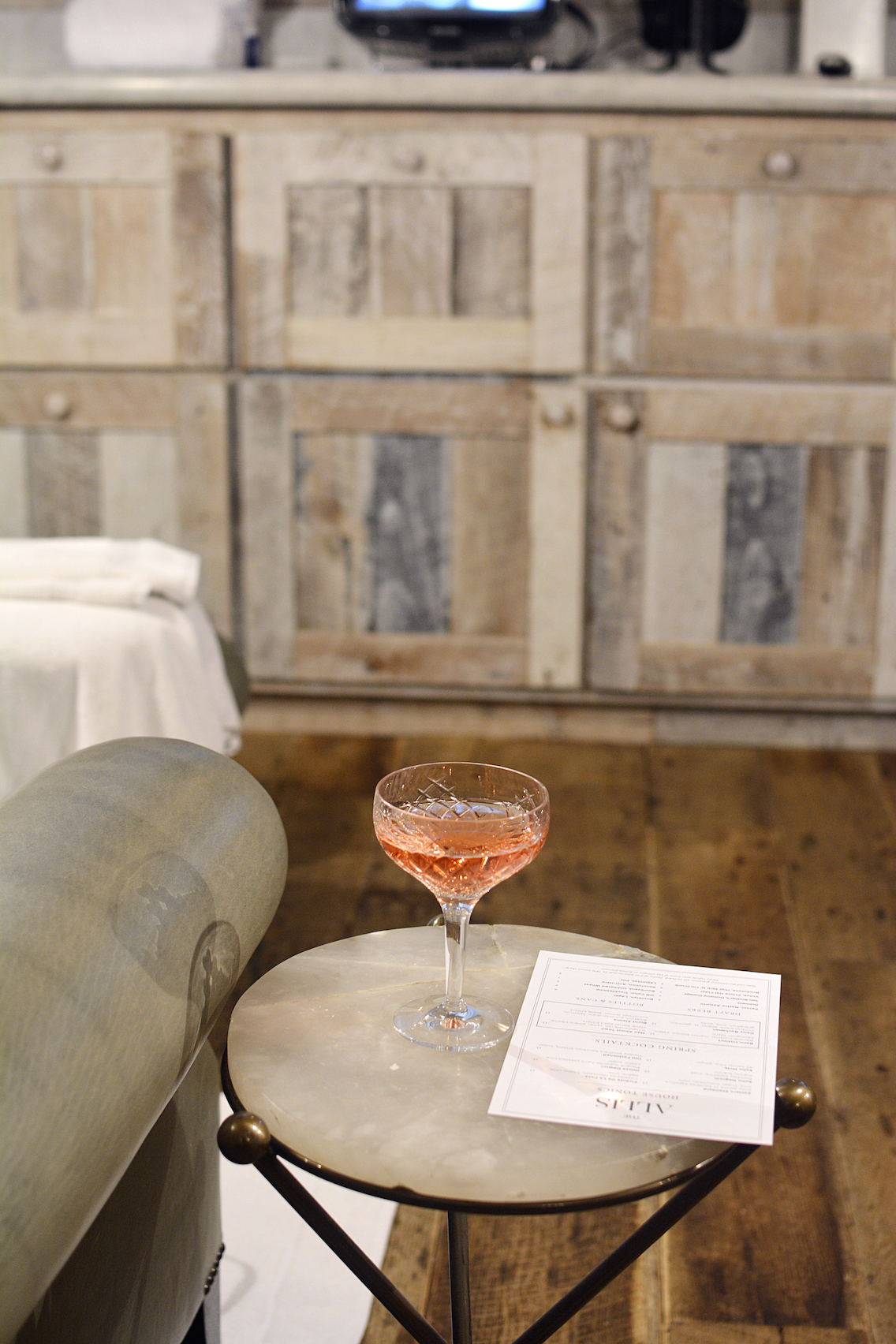 And brought my bubbly with me.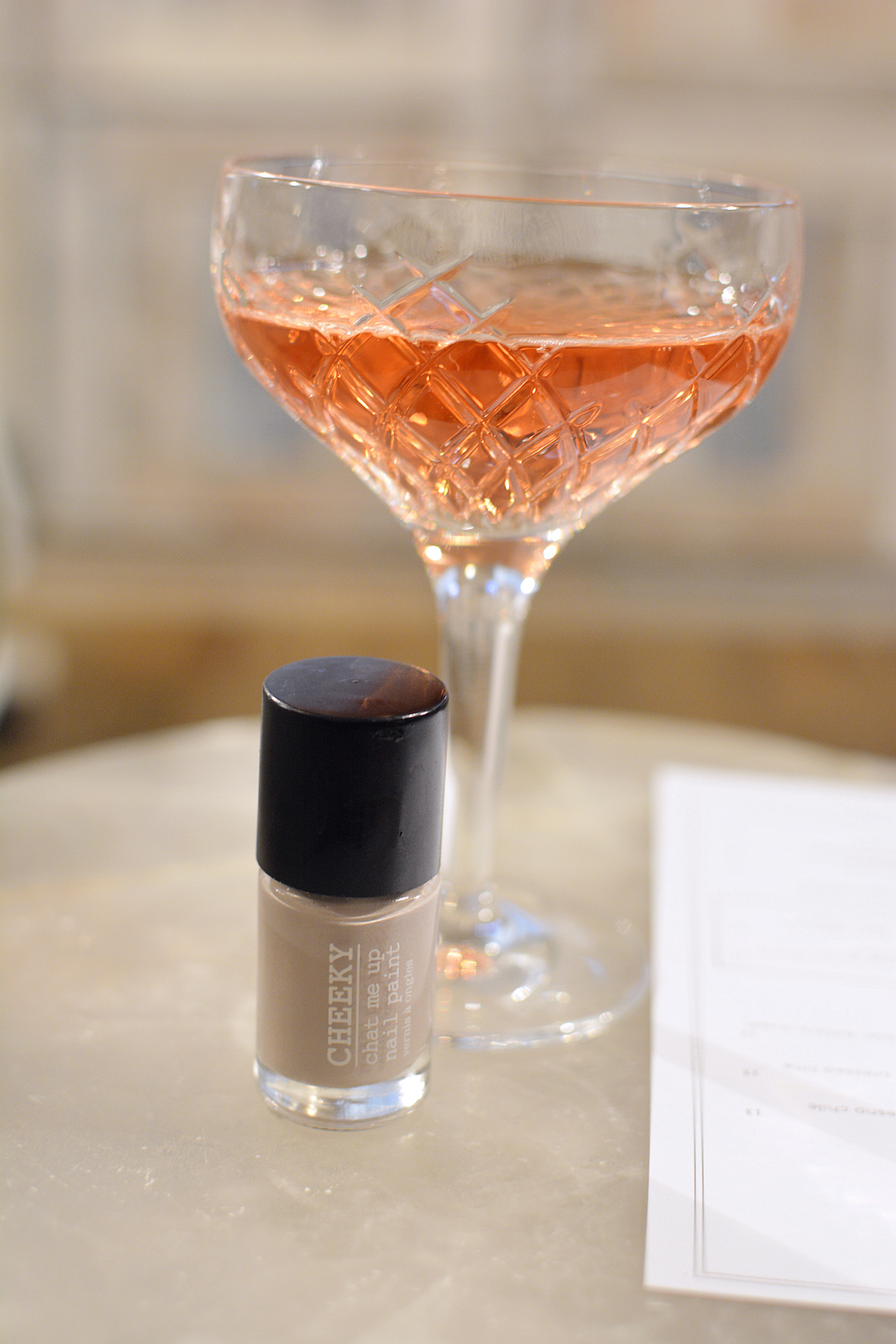 I chose Cheeky's Eat, Sleep, Grey color — it reminds me very much of my beloved Chanel 'Frenzy' shade (discussed in my Pale Girl's Guide to Nude Nails) but with more lilac and gray tones. I ended up loving it so much, I bought a bottle to bring home too!
Are you as overworked as I've been these past few weeks? Do yourself a favor, kick back, and take a very necessary break at Cowshed. You'll leave recharged and ready to conquer your busy life with a blissful smile! And a pedicure that has so far lasted me almost four weeks! #win
Disclosure: I received complimentary services to facilitate this post. Review and all opinions are my own.