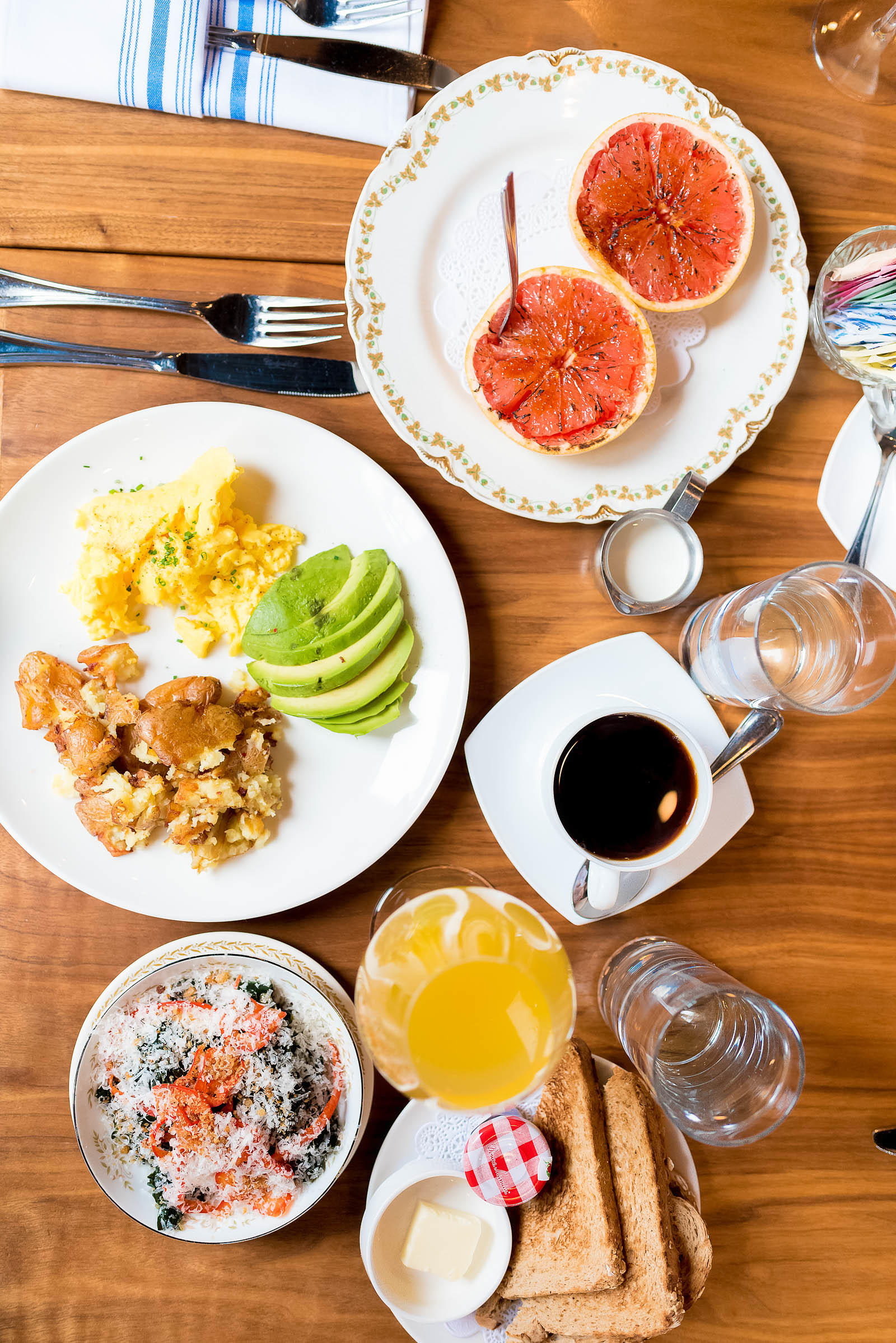 Lately my sister Emily, Hubby and I have formed an impromptu brunch club of sorts.
It's sort of like the Finer Things Club from the Office but significantly lazier since we aren't making the food ourselves and we're not discussing great literature. But we get dressed up, shoot some outfits (at least for my sister and I), then booze merrily for several hours as we work our way through Chicago's best brunch menus.
Each and every weekend.
We never meant to make a formal thing out of it. But as we've sought out the best brunches in the city, we've found ourselves addicted to the hunt of finding the perfect weekend brunch. The prettiest, yummiest, and most satisfying brunches you'll find in the Windy City.
And today's spot is one I'm betting you haven't tried or heard about. But after seeing the spread, I'm sure you'll be adding it to your brunch list…
Say hello to Willow Room.

Opened last September on Halsted just north of Lincoln Park's Apple Store (and another of my favorite Chicago brunch spots, Balena), Willow Room combines a comfortable "neighborhood favorite" atmosphere with a little city swank.
The decor is cozy (with plenty of velvet seating) and warm thanks to the large wood paneling around. The perfect place to settle into on a rainy weekend.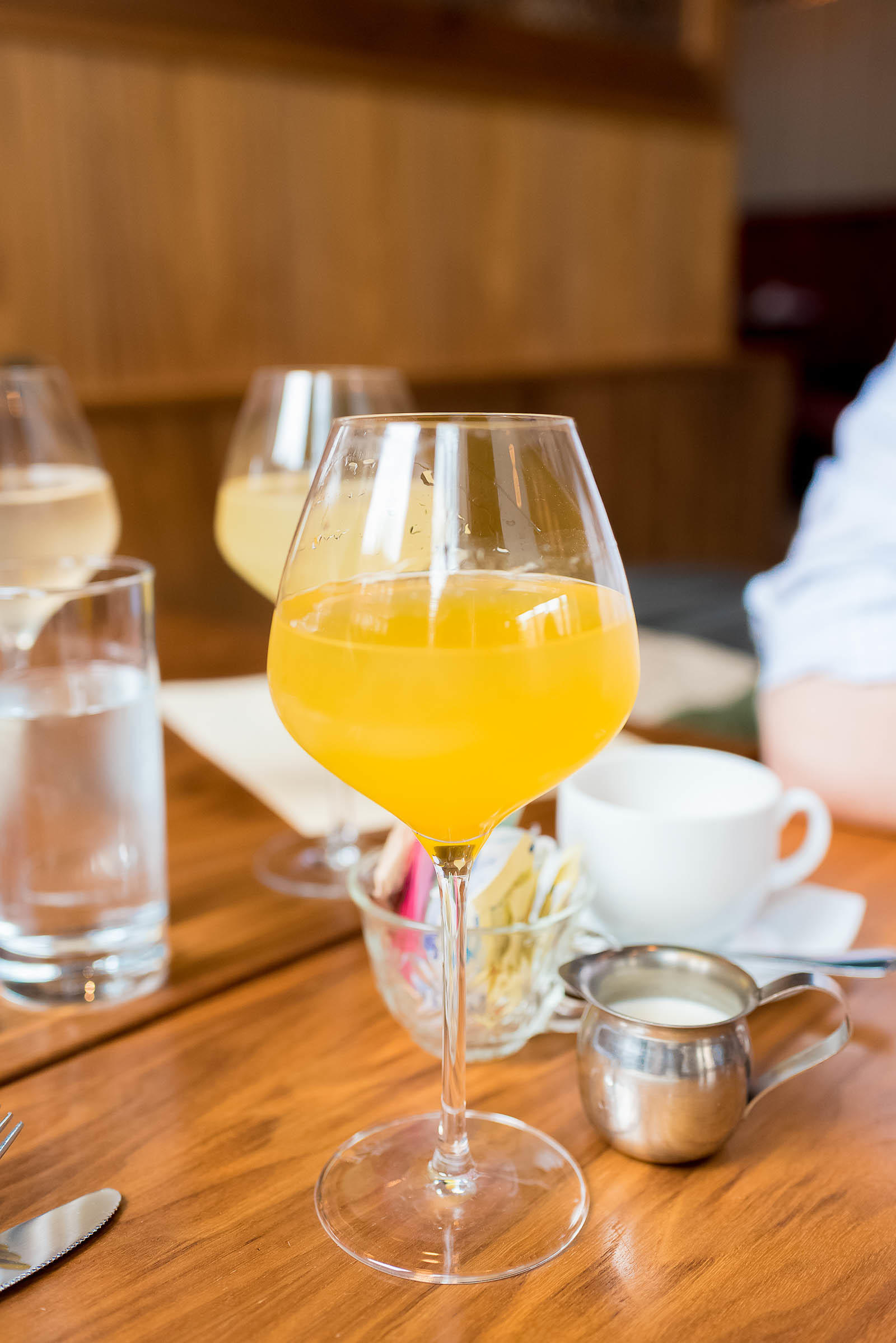 Like all good brunches should, we started off with a round of mimosas.
Passionfruit for me.
Elderflower for Emily (Fresh Lime Juice and Fiorente Elderflower Liquer).
And a Spring Kiss Mimosa for Hubby (Lavender, Lemon & Basil Syrup). I swear Hubby always orders the girliest drinks (which if you know him and what a "man's man" he is, will inevitably make you laugh. But I suppose it's the confident, unapologetic way he holds a pink martini that's one of the reasons I love him so).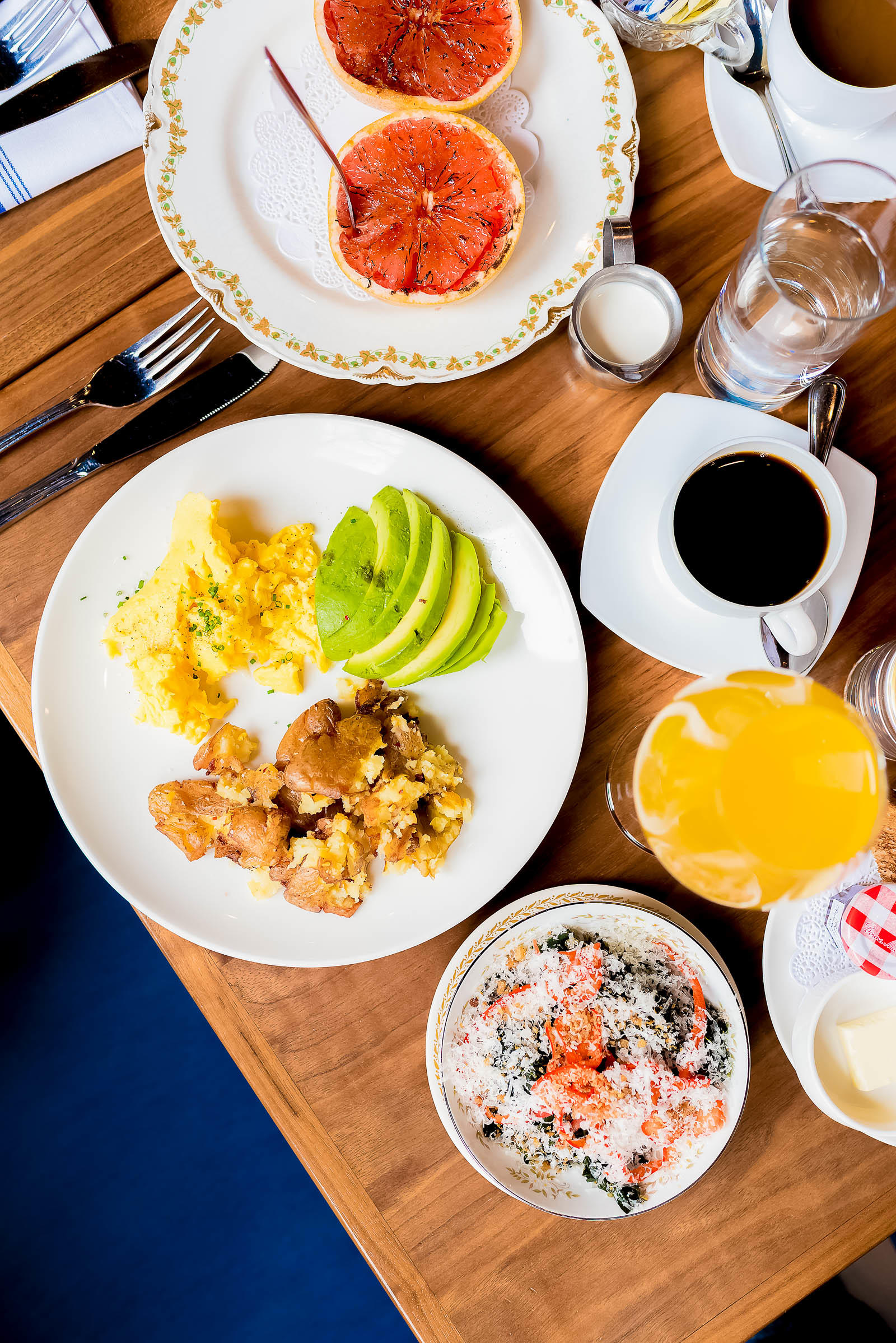 Willow Room has a short but thorough brunch menu (though I will admit that I was heart-broken at how few vegetarian options they offered. Hopefully they will expand the meatless options for my vegetarian friends soon!).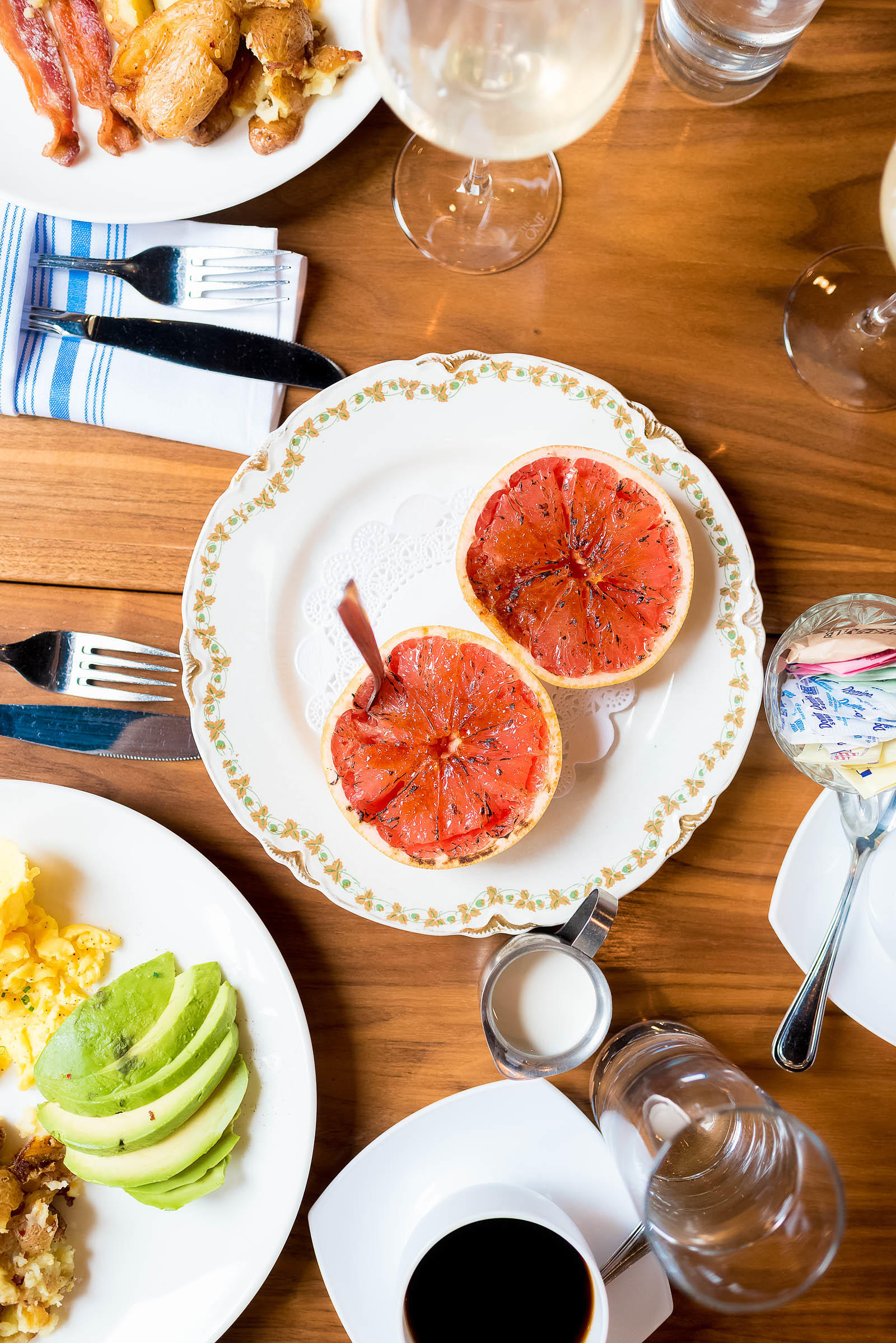 But it makes for a delicious spread first thing on a weekend!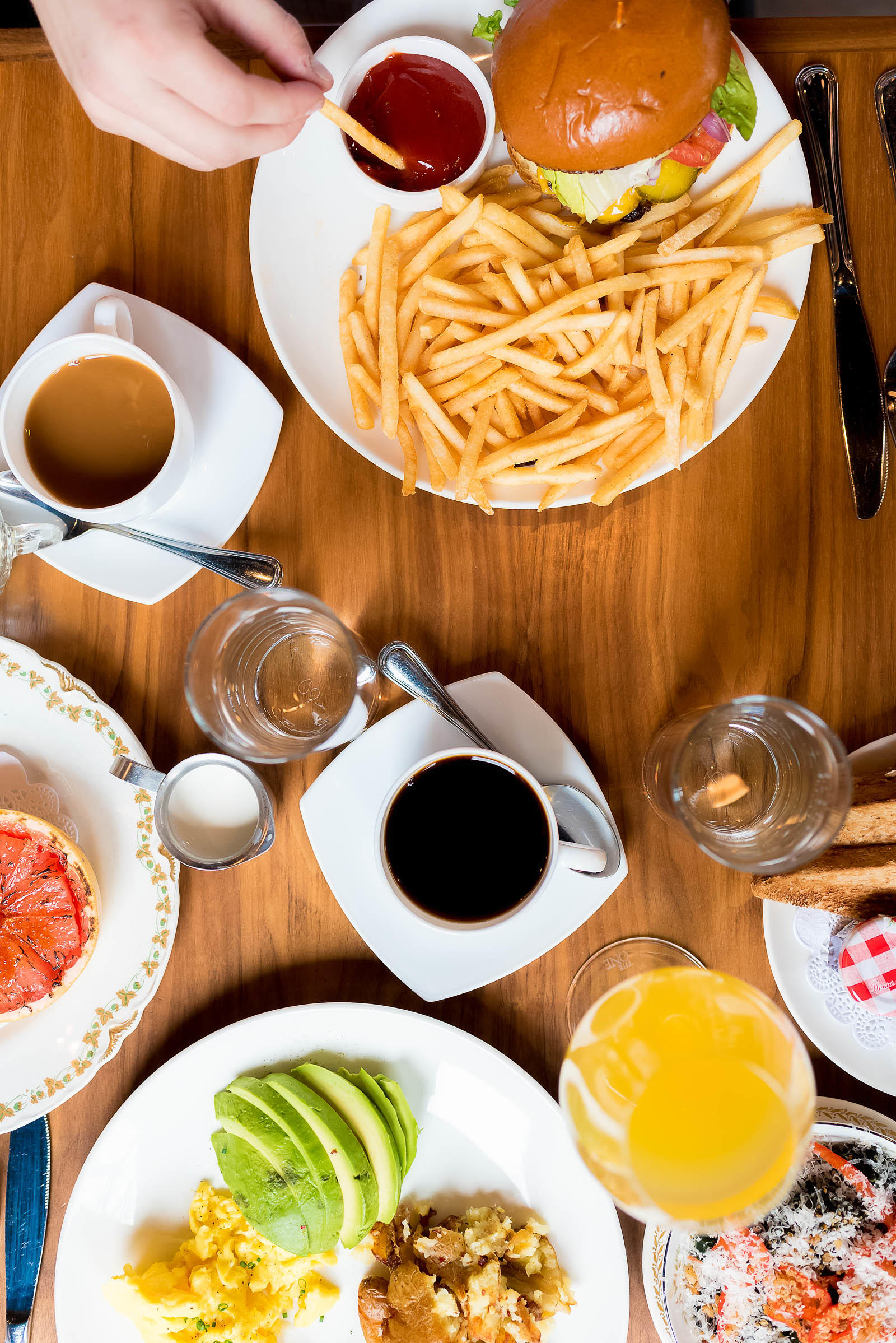 Ok, trying not to drool on my keyboard…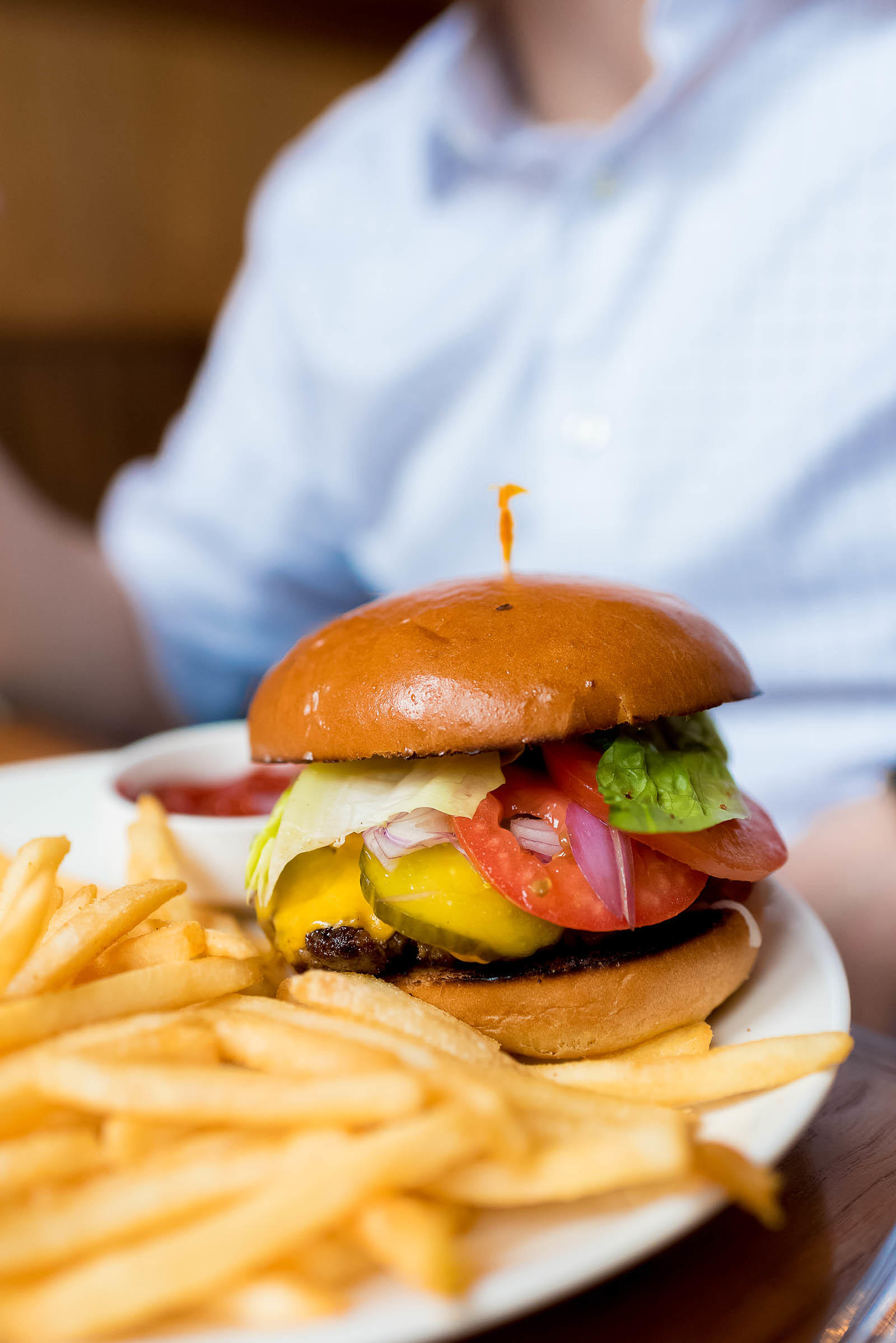 Hubby ordered the Burger which is composed of a double patty, special sauce, cheddar, and b&b pickles on brioche with fries on the side.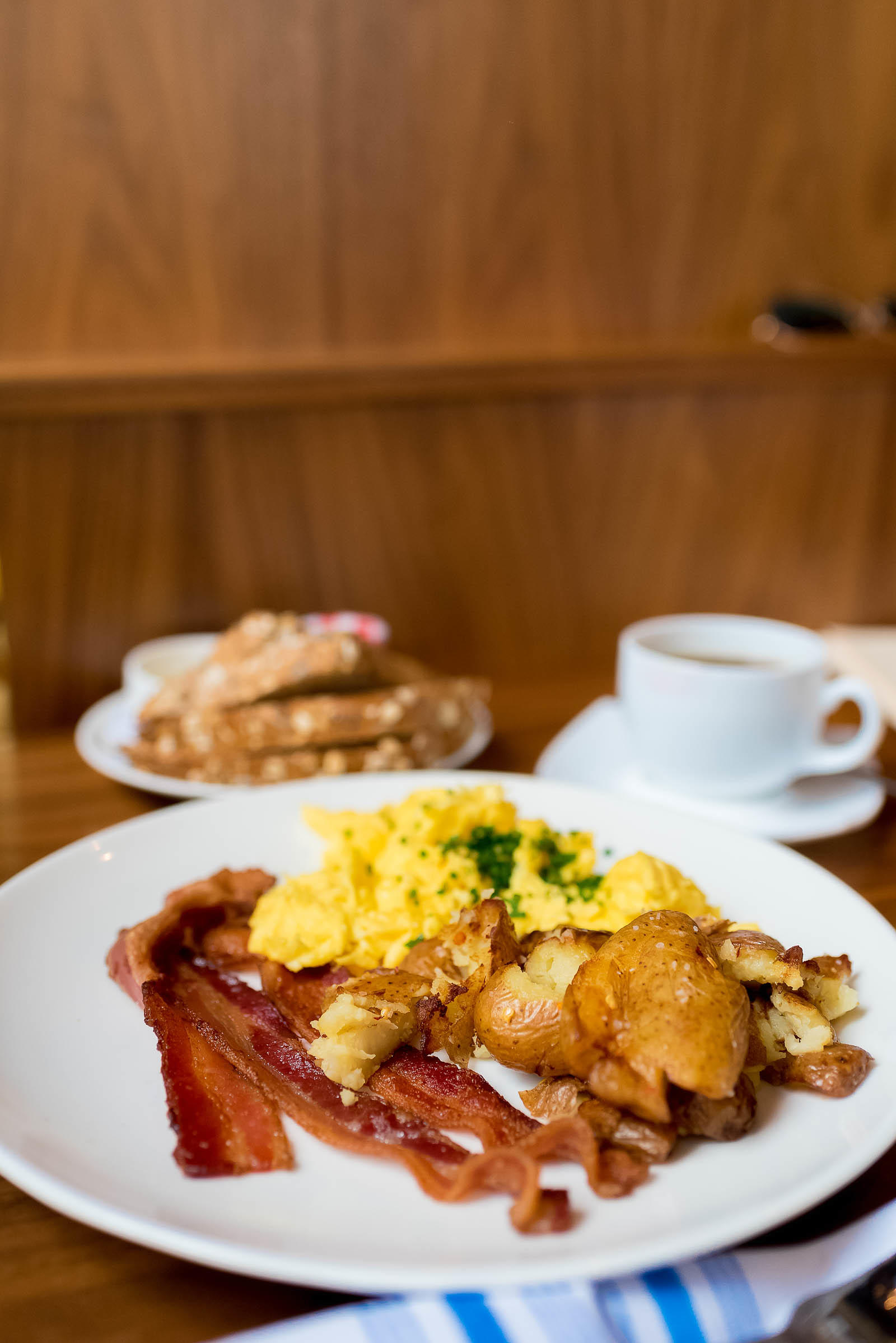 Sis and I (being identical people apparently) ordered the very same thing: Two Eggs your way with bacon, potatoes, and toast. Though I subbed out the bacon for avocado for a healthy vegetarian alternative.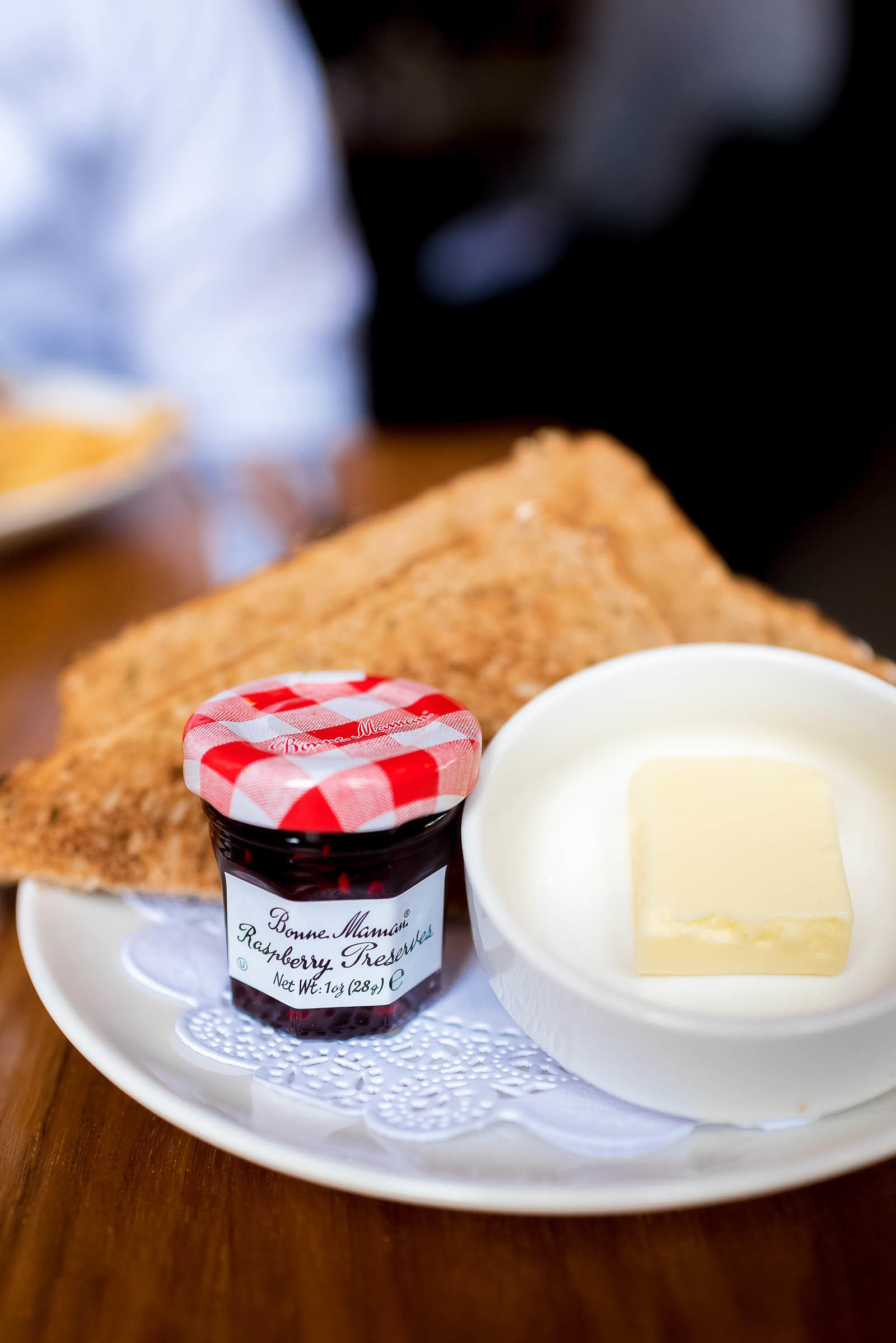 They served us the cutest jar of Bonne Maman preserves to go along with our toast too.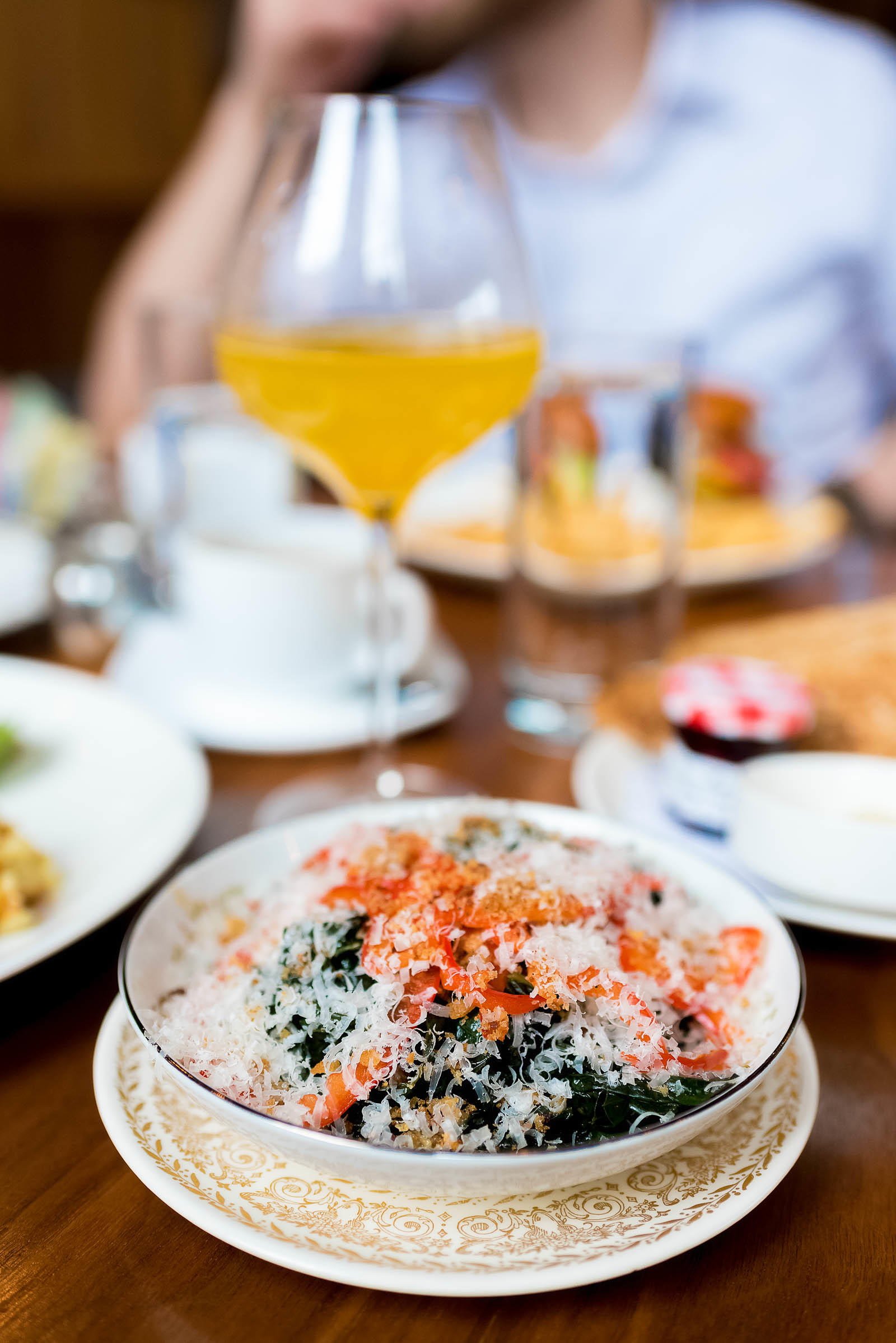 To share we ordered this lovely, textured Kale Salad of balsamic dressing, red bell pepper, parmesan, and breadcrumbs.
It made for a delicious, crunchy compliment to our eggs.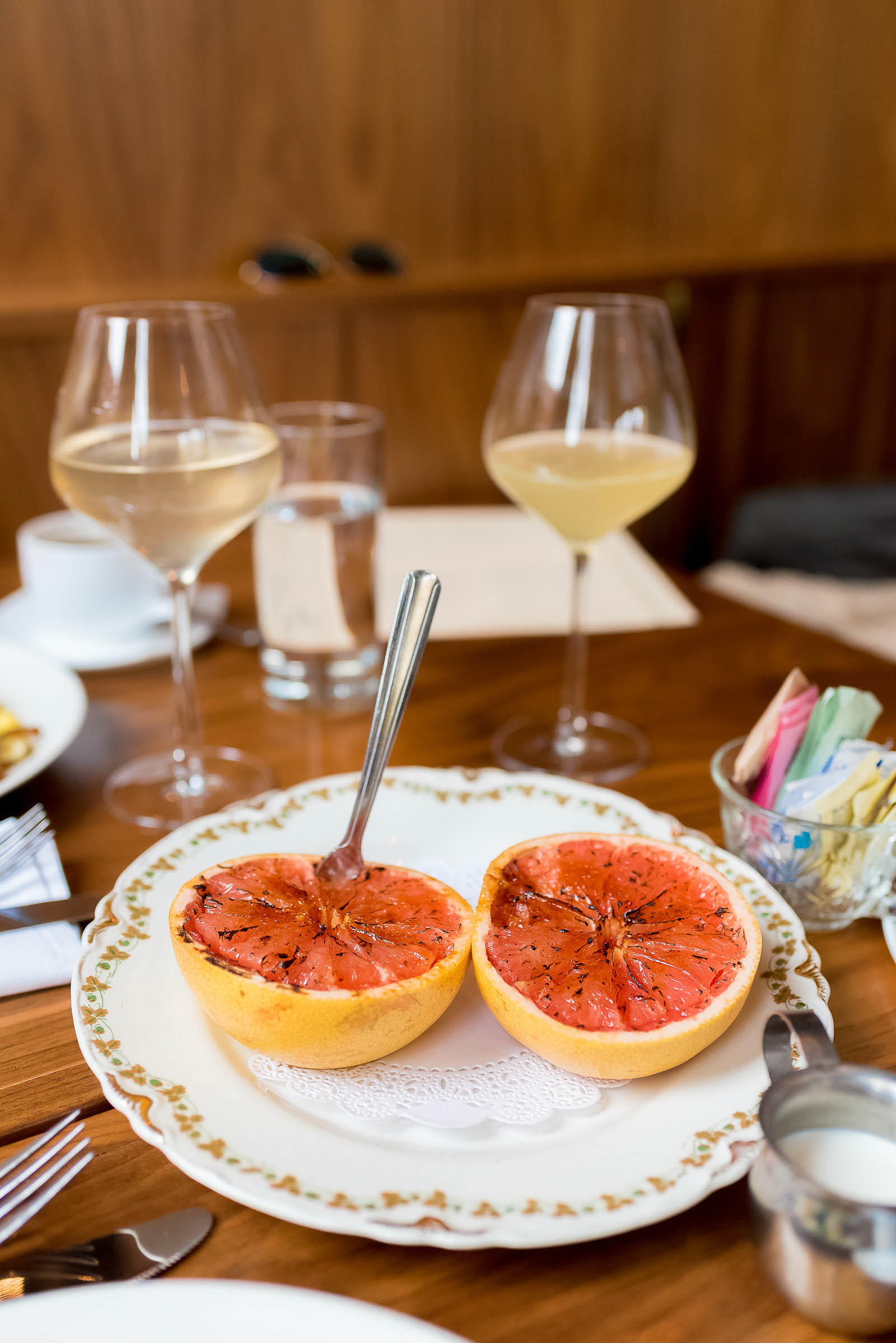 As did this side…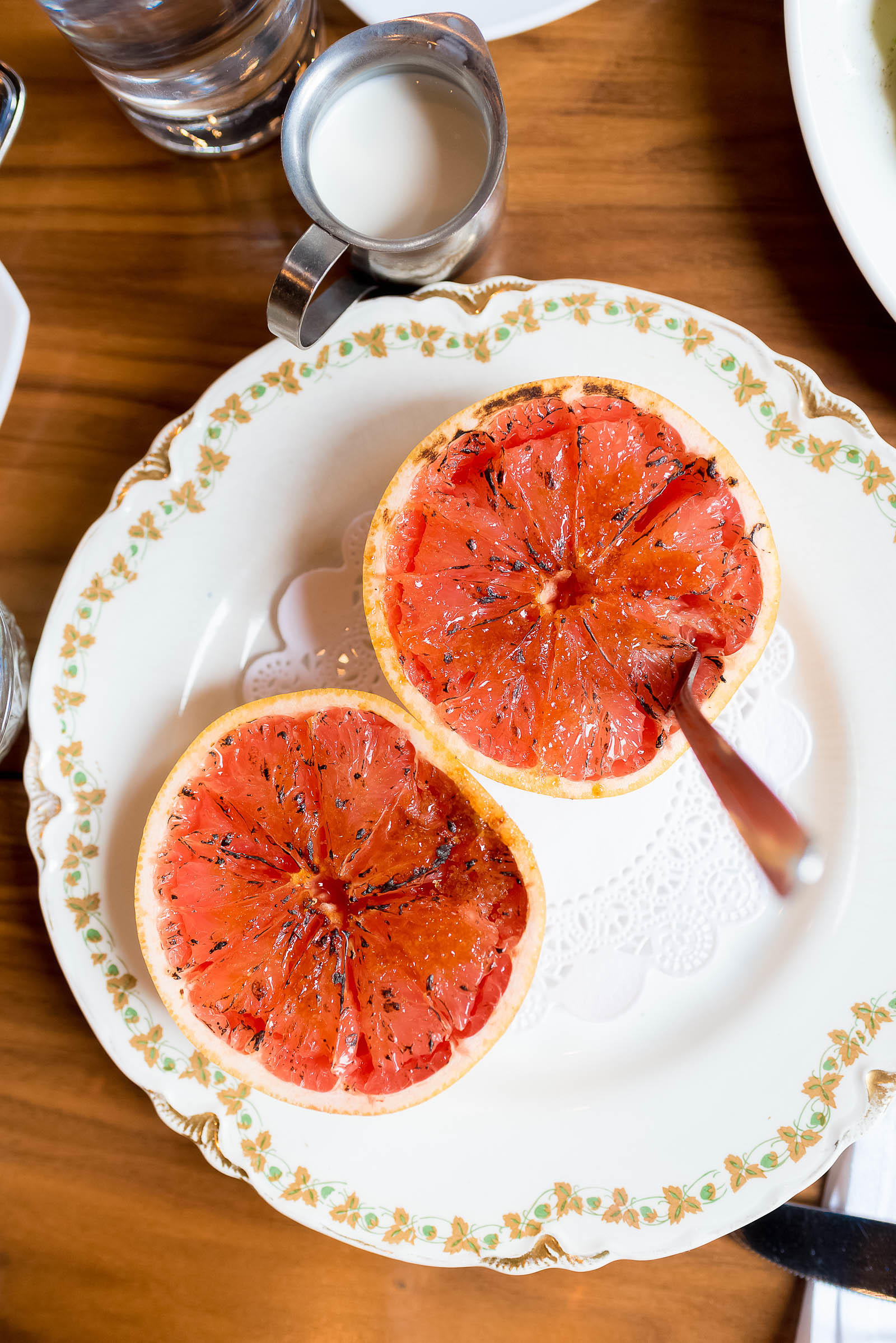 Willow Room's Grapefruit Brûlée.
I LOVE grapefruit brûlée! It's easily one of my all-time favorite dishes to make at home (and was the second recipe I ever featured here on the blog — pardon the poor photo quality). But you NEVER see it on menus. Ever. So the moment I saw it on Willow Room's menu I just about jumped for joy.
It's the perfect brunch side dish — sweet but not overly so. Sour but not in an overwhelming way. And beautifully textured thanks to the brûlée crunch on top.
Willow Room was my sister's discovery and I'll be forever grateful to her for introducing me to this delicious spot. It's the neighborhood restaurant that feels both swanky and comfortable at the same time. And it has a brunch spread to rival the best in the city!