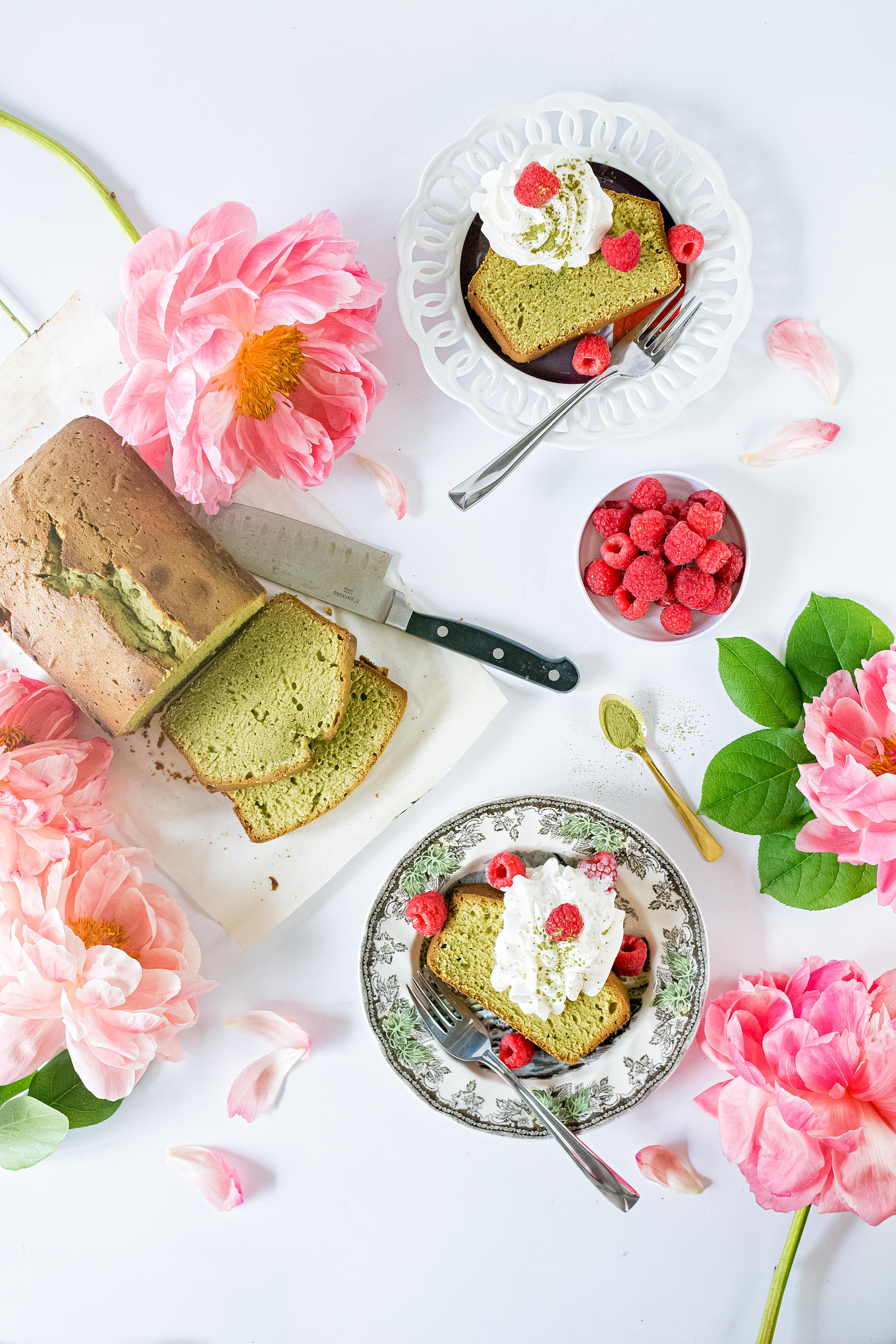 When it comes to recent, BIG food trends, I've been most excited about the onslaught of matcha-flavored desserts popping up everywhere.
Matcha green tea is an exceptionally healthy type of green tea made from ground tea leaves, giving it a robust green color. Adding it to desserts brings a beautiful, pistachio-esque green hue to whatever you're making. And it couldn't be easier to use!
You can use it to make lattes or to whizz up a power smoothie bowl! It's versatile, earthy, and packed with nutrients.
But I think my favorite new matcha infusion has to be today's recipe.
Matcha Green Tea Pound Cake.
In my family, pound cake trumps all other desserts. We make it for holidays, for company, for freezing for whenever we need our pound cake fix in the future and god-forbid don't have the time to make one…
And my Nana made the best pound cake I've ever tried (she even made a version that, similar to a pain au chocolat, had a dark chocolate core running through the bottom — it was SO good). I swear her pound cake could miraculously cure any ailment I had, any frustration, with ONE bite.
There's just something about this traditional (old-school!) dessert my family can't ever seem to get enough of. So in honor of my Nana and in honor of my love for all-thing matcha-flavored, today I've turned one of my family's favorite desserts into something über-trendy and shockingly delicious.
Today this old-school dessert gets a modern makeover!
Now, my grandmother always said, the key to a good pound cake is patience, love, and A LOT of beating but don't be intimidated. Pound cakes are actually one of the simplest recipes to whip together and one of the most comforting! Adding in the matcha just makes it more Instagram-worthy, don't you think?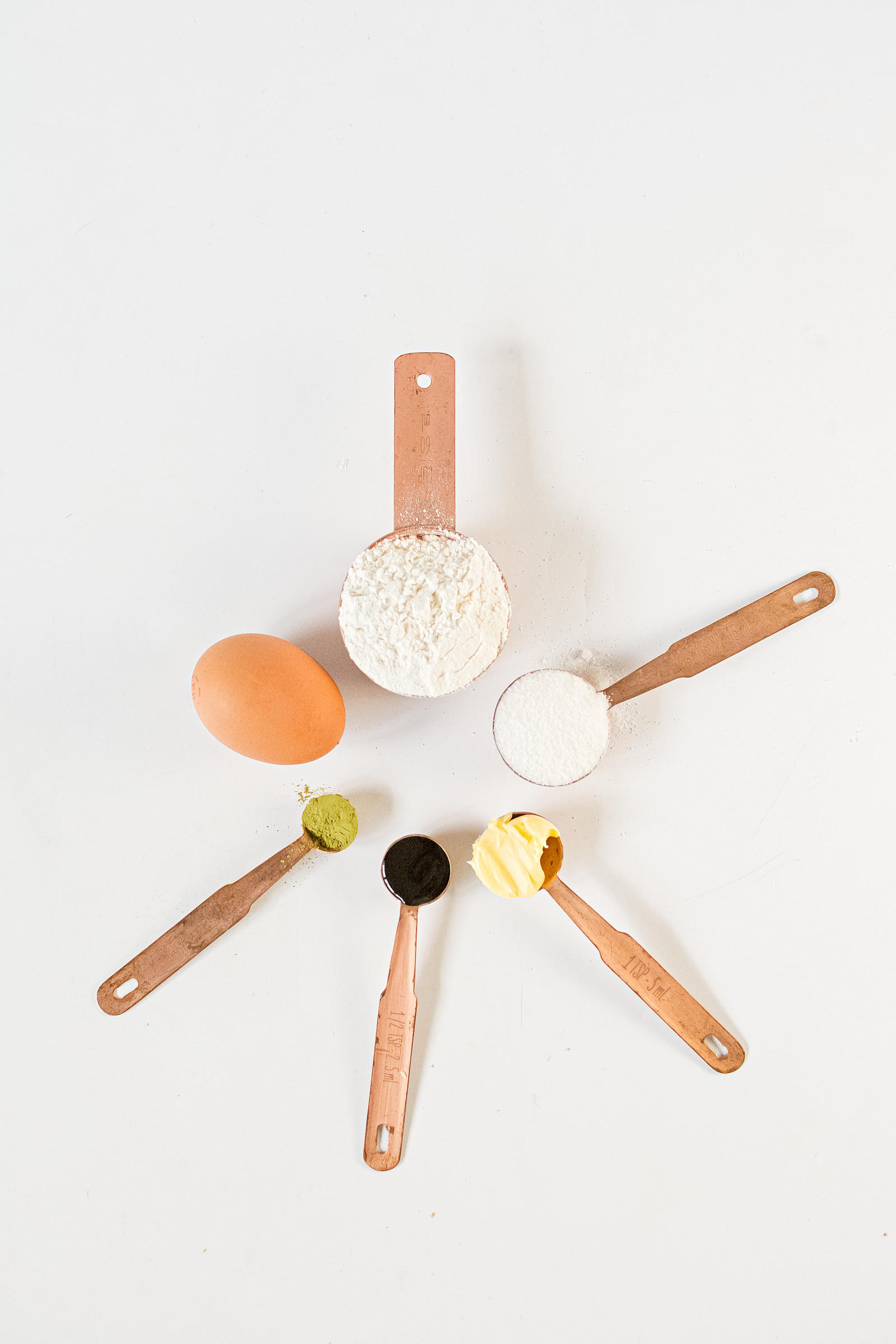 Matcha Green Tea Pound Cake
Makes 1 Cake
1/2 Pound Unsalted Butter, Softened
1 Cup + 2 Tbsp Sugar
4 Large Eggs
3 Teaspoons Vanilla Bean Paste (or Vanilla Extract)
1 3/4 Cups All-Purpose Flour, Sifted 3 Times
1 Tbsp Matcha Green Tea Powder
Salt
Preheat oven to 350 degrees Fahrenheit, placing your baking rack in the center of the oven. Using a 9 x 5-inch loaf pan, spray inside with cooking oil then cut a strip of parchment paper to line along the length of the pan and spray with cooking oil as well.
Once you've prepped the oven and your pan, sift the flour at least three times (more if you have the patience — more patience = a better pound cake). Then add your salt and matcha powder and stir to incorporate. Set aside.
Using a KitchenAid (or a hand-mixer), beat the butter on high until creamy, approximately one minute. Slowly add the sugar while still beating the butter on high-speed. Patience is key here — don't add the sugar too quickly. It should take at least 5 minutes to incorporate the sugar — since this recipe has no leavening agent, beating in lots of air at this stage is vital to ensure your pound cake will rise properly.
Once you've added the sugar and the mixture has reached a fluffy, white consistency, begin adding the eggs one at a time. Be sure to incorporate each egg completely before adding the next (I recommend scrapping down the sides of the bowl after each addition too to ensure all the ingredients are properly mixed). Sometimes the mixture will look weird and sort of "broken" at this stage — don't worry if it does!
Next add in the vanilla. Then slowly add in the flour mixture. Mix until you have a smooth batter then pour into the prepared loaf pan. Bake in the oven for about 50 – 75 minutes. To ensure even cooking, I often set my timer for 20 minutes, then I rotate the pound cake and bake for 20 more minutes. And then repeat the rotation process in 5 minute increments until the pound cake is cooked through. I find all this rotating helps the pound cake to cook evenly (but perhaps that's just my hilariously inaccurate oven?).
Once you can insert a toothpick into the cake cleanly, remove it from the oven and set aside to cool for a few minutes. Your Matcha Pound Cake will last for up to 2 days at room-temperature or 3 weeks in the freezer.
Mmmmmm, rich, buttery pound cake…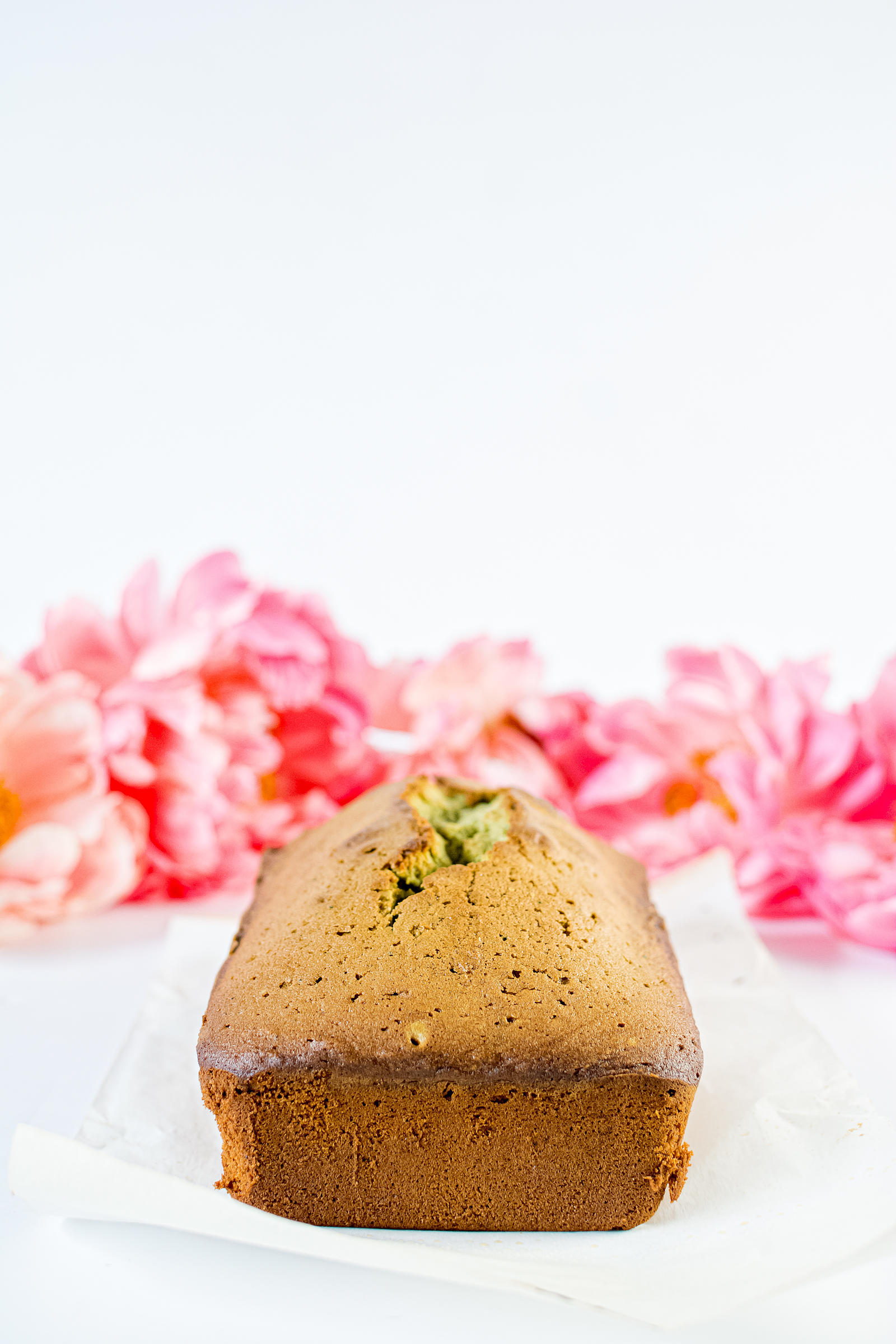 Doesn't it make such a handsome loaf?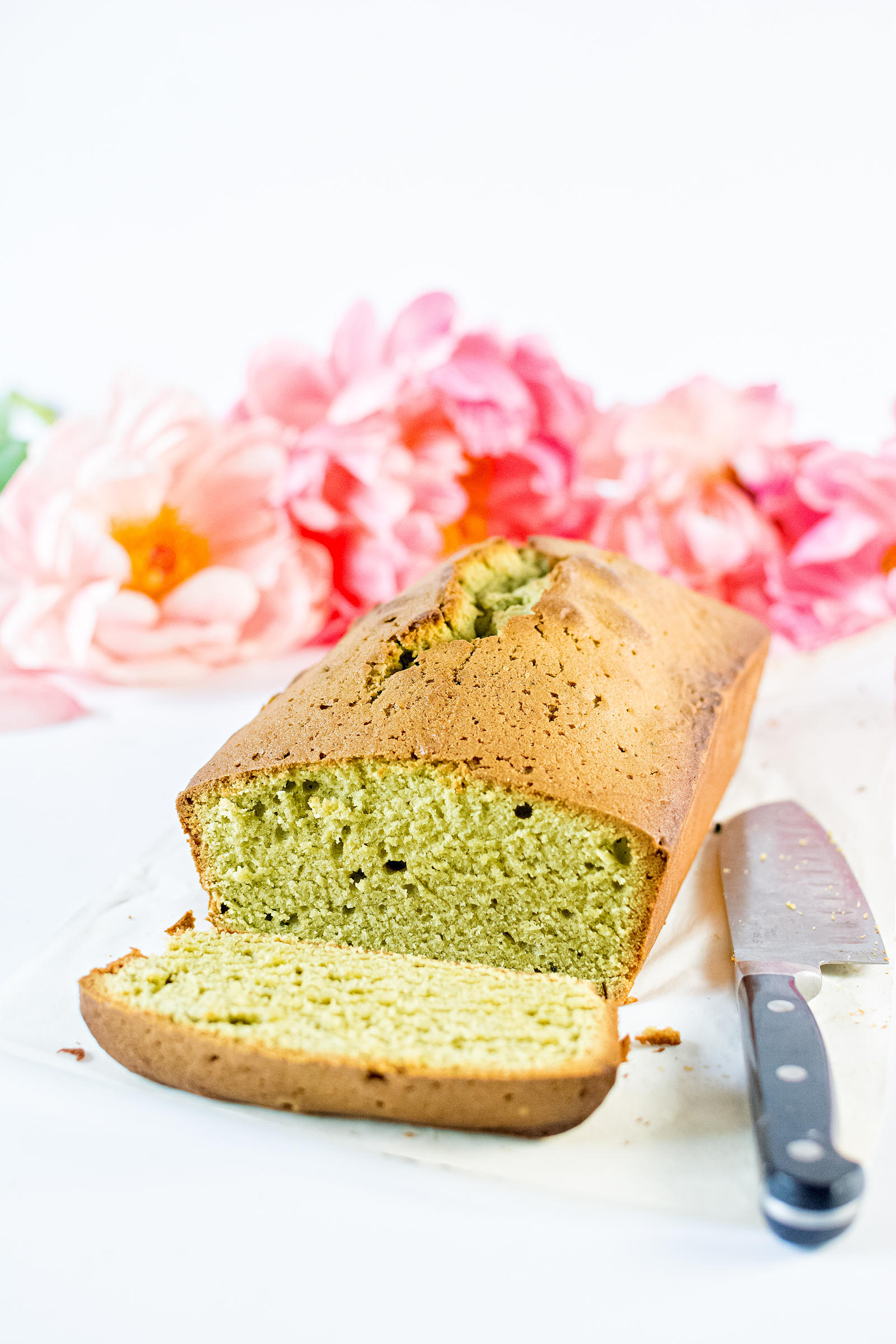 The crunchy crust is the BEST part!
Pro Tip: Serve with something tart like raspberries to cut through the earthy sweetness of the cake without competing with the delicate matcha flavor.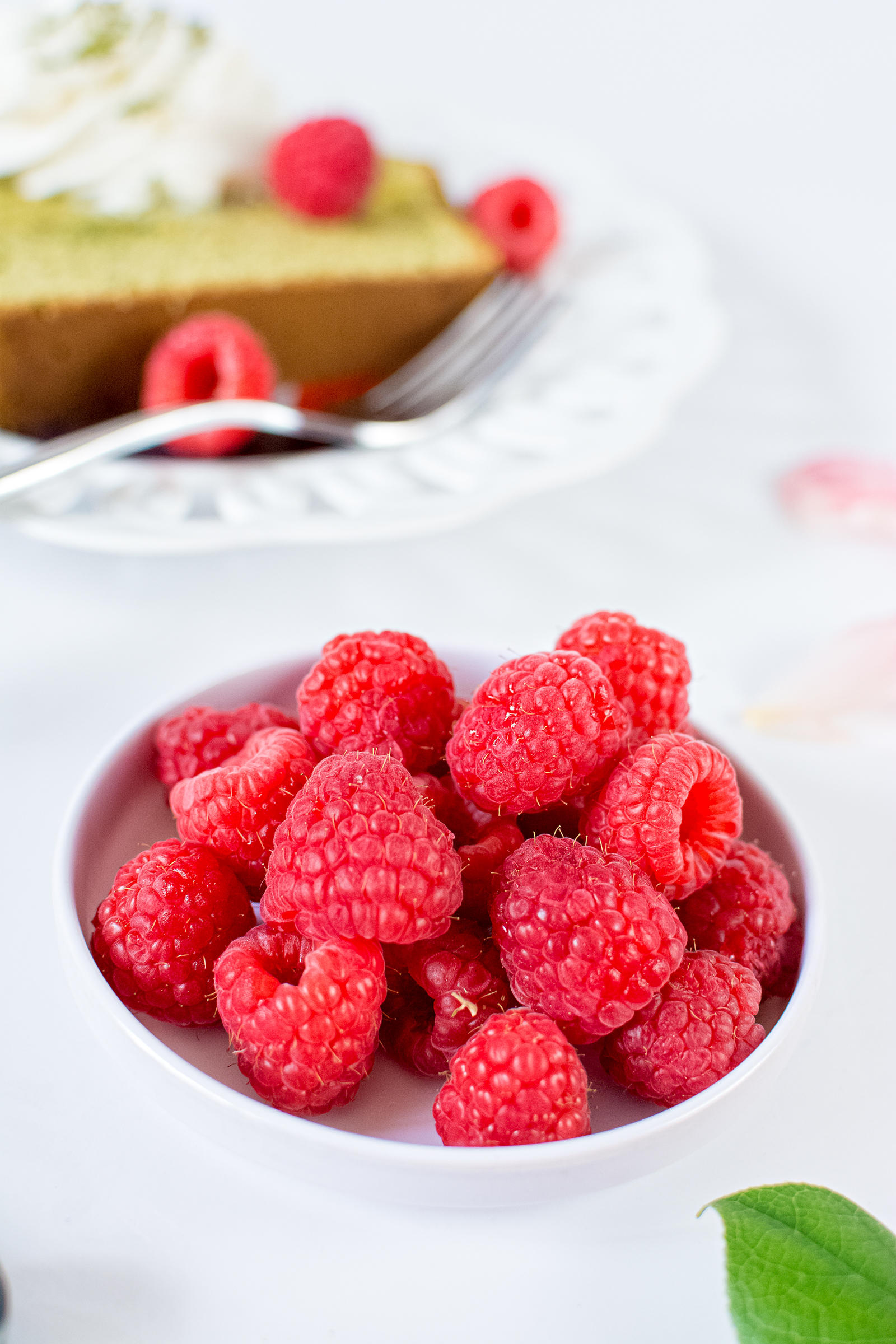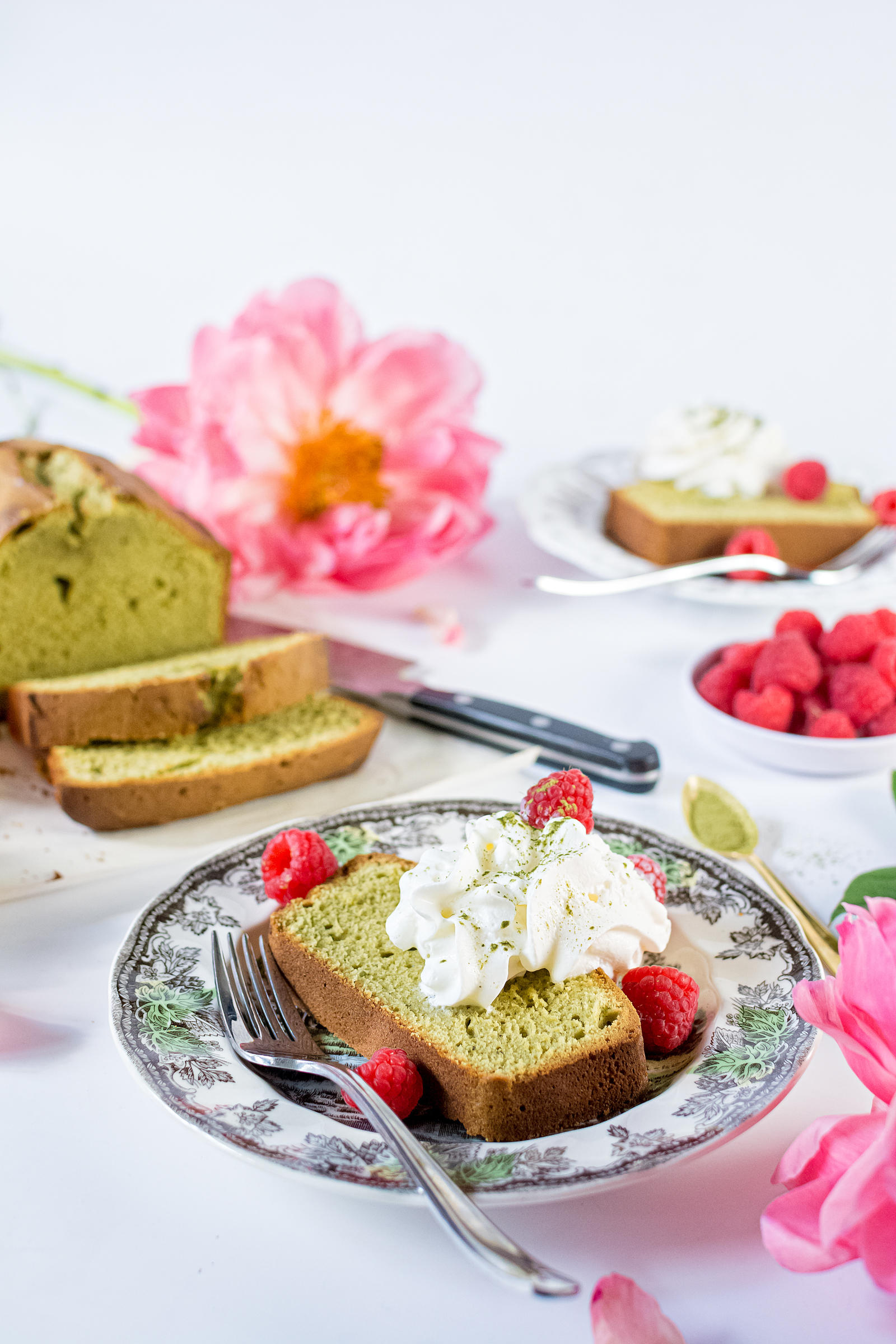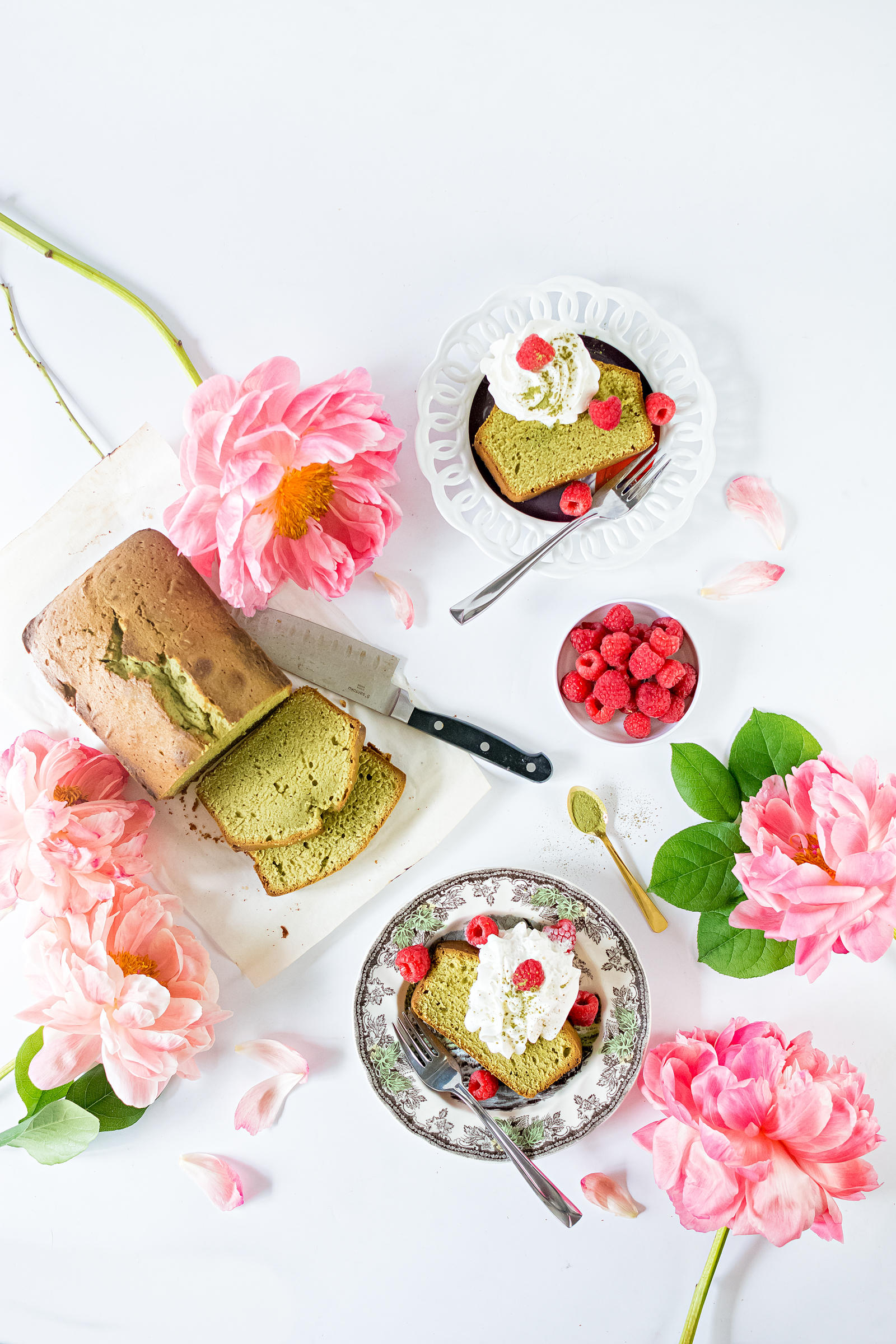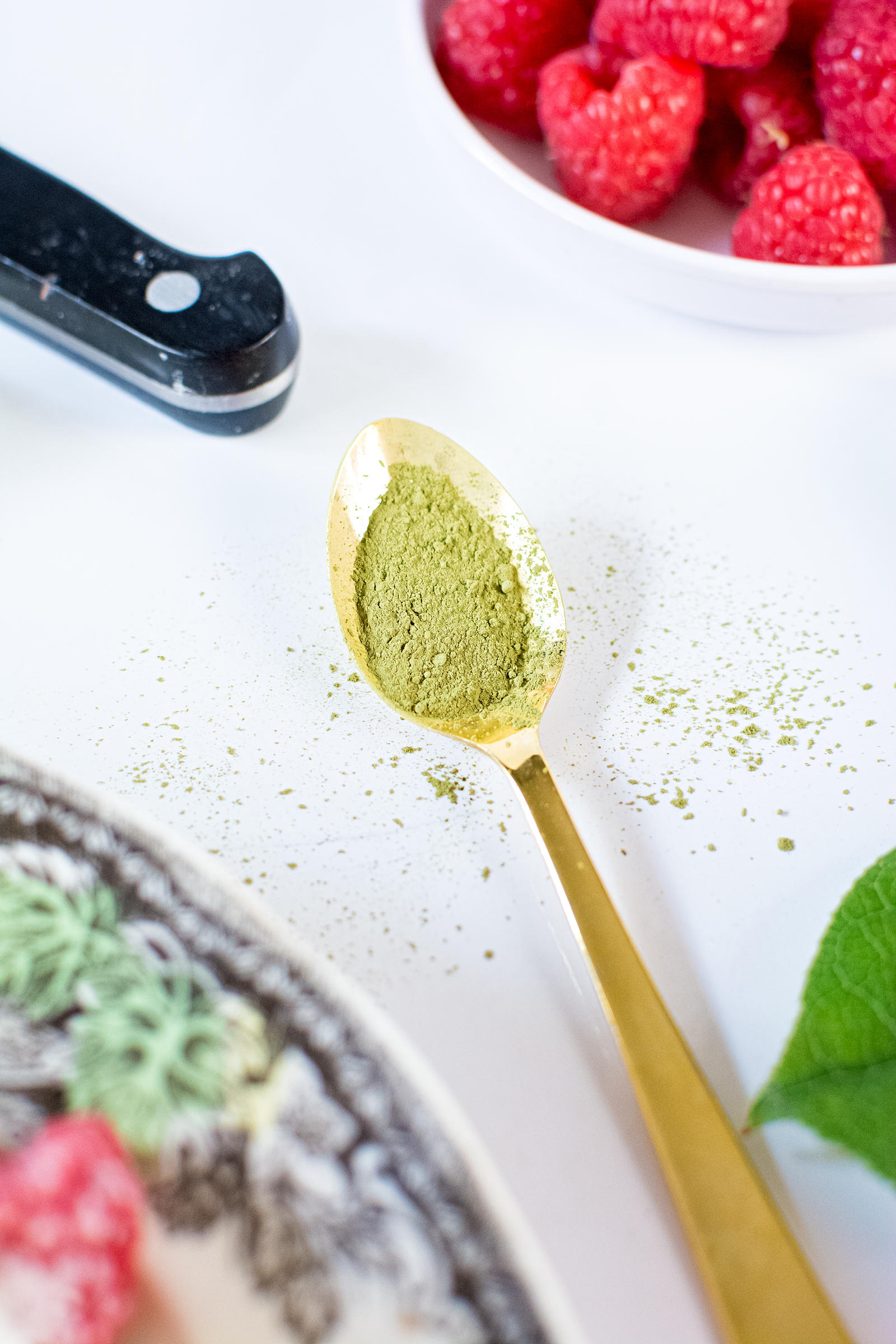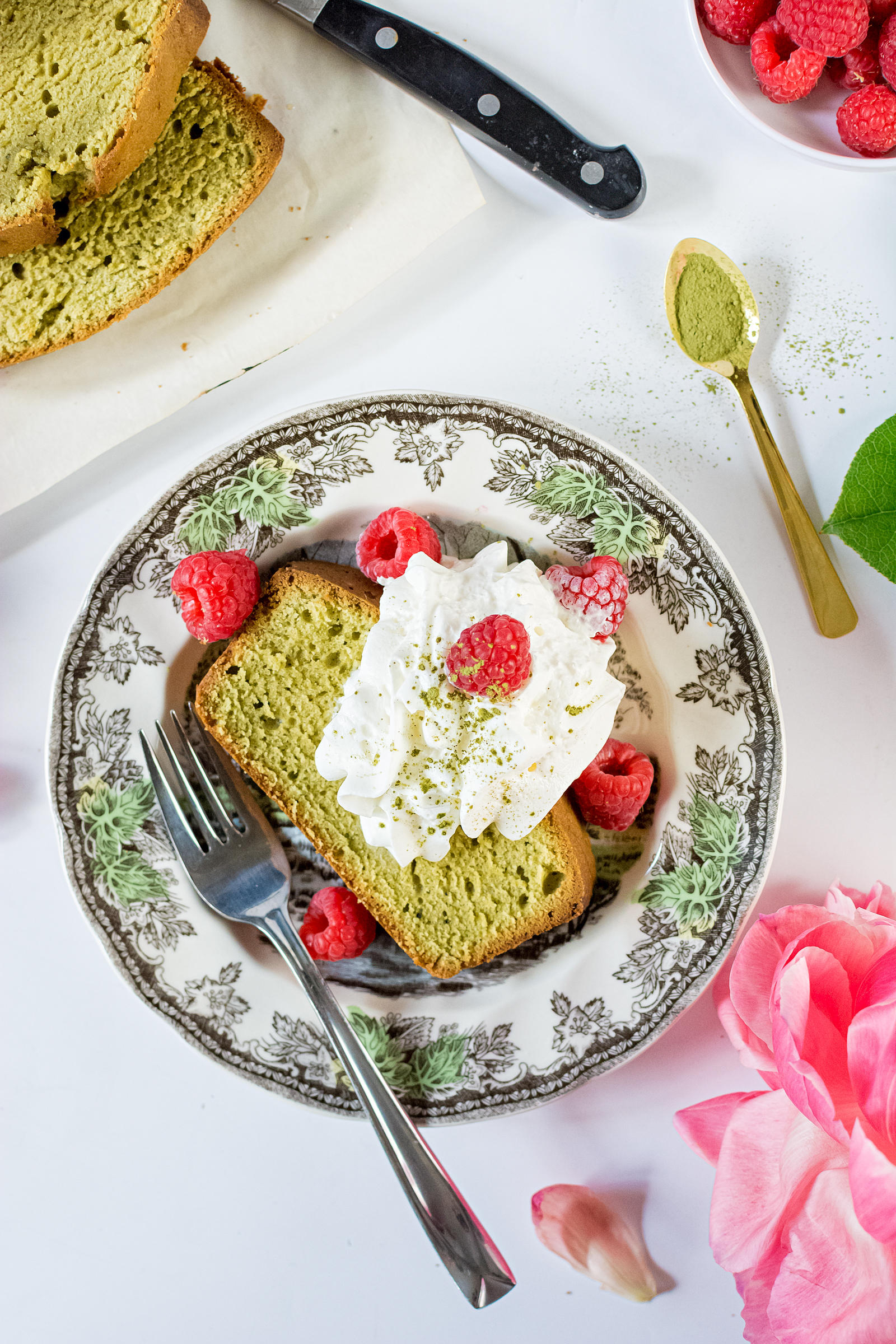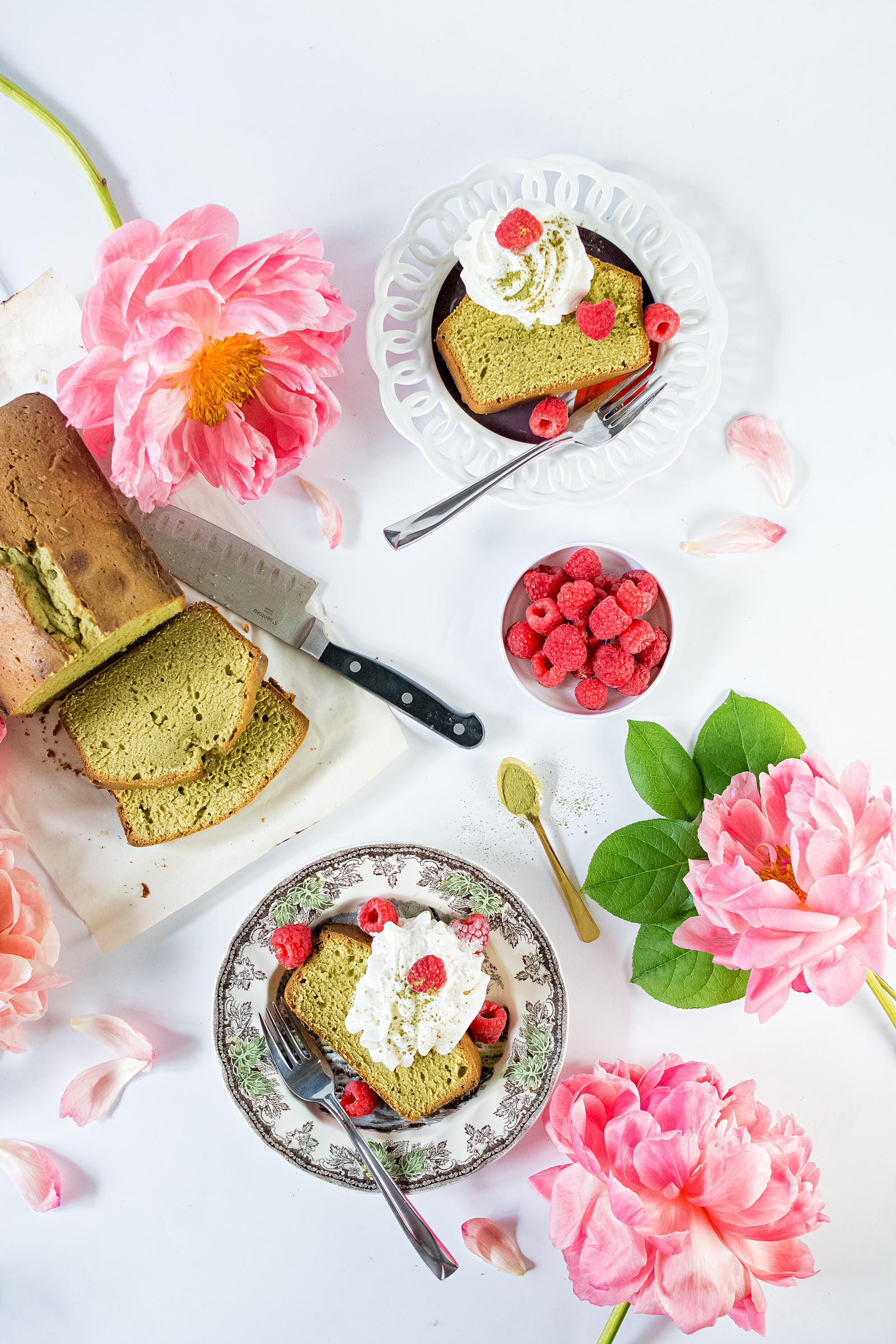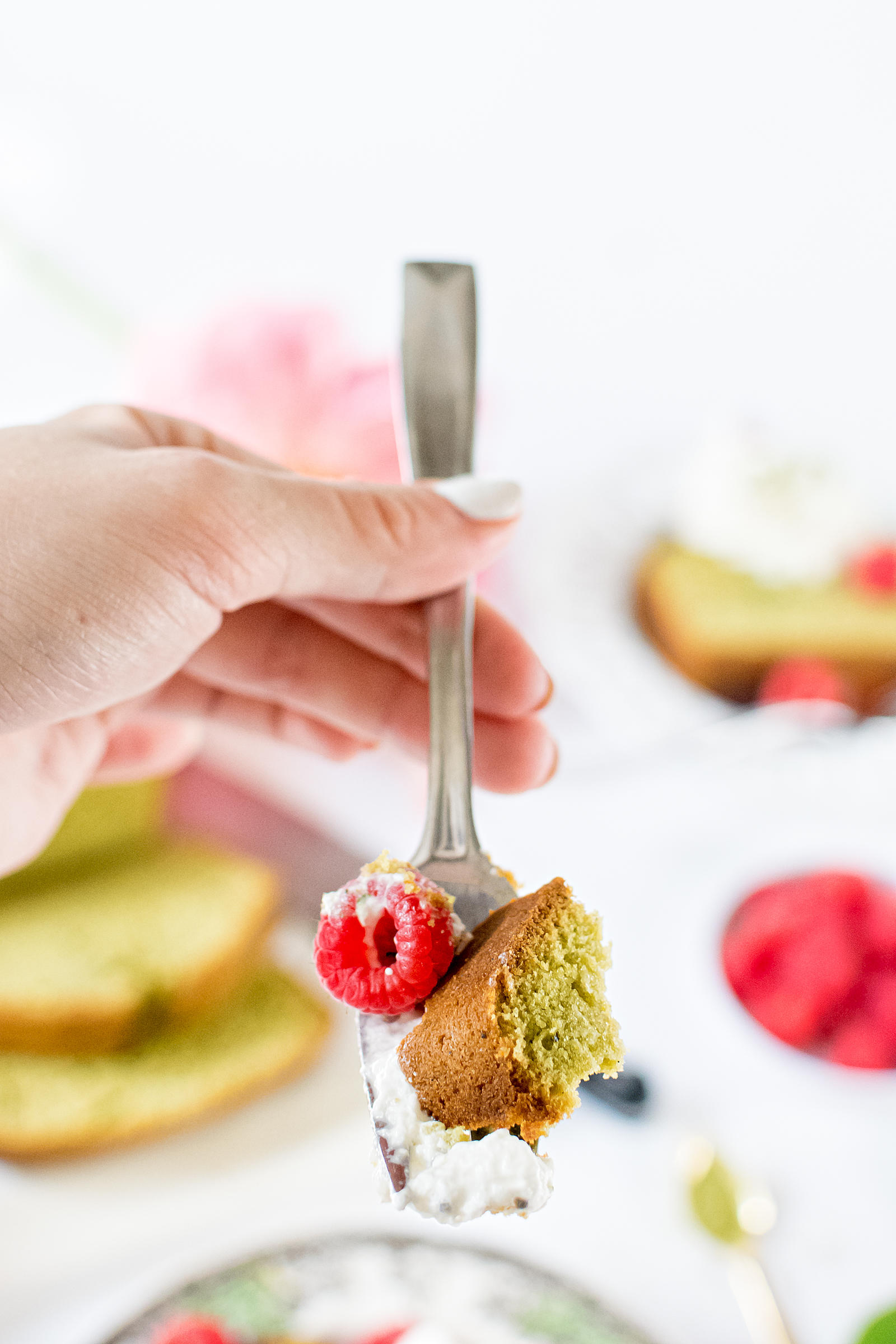 Don't forget to share your Matcha Pound Cake photos with the #SedBona tag on Instagram and Twitter!