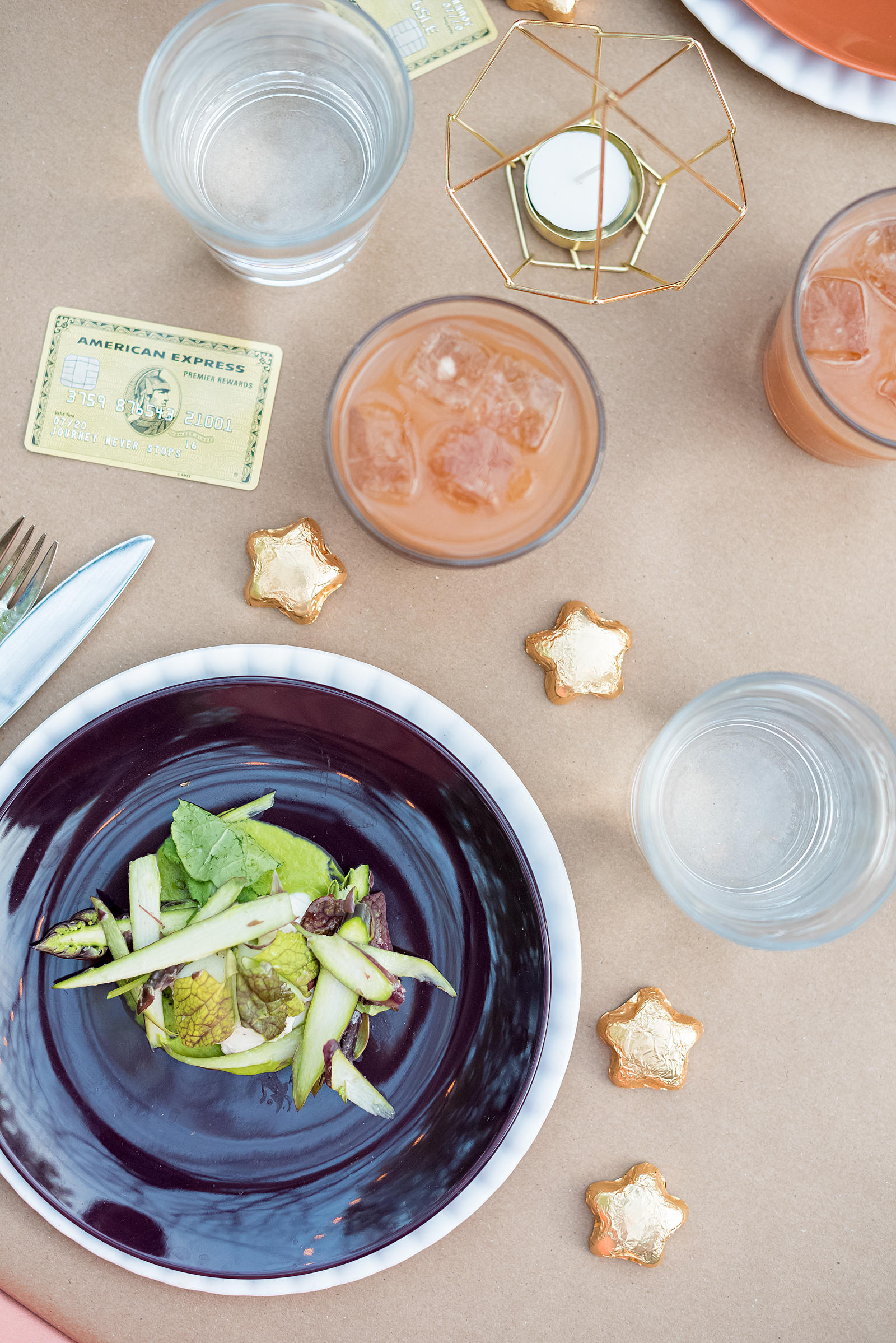 Calling all FOODIES!
Yesterday was THE BEST day of the year!
Why?
Because the 2016 Infatuation Summer Guide went LIVE!
Grab your copy packed with Chicago's best summer restaurants (all divided into categories like patios, rooftops, brunches, etc) HERE. New Yorkers don't despair! Grab the 2016 NYC Summer Guide HERE!
Remember when I shot all those ice cream shops for their guide last summer? This summer Infatuation approached some of Chicago's most "in the know" foodies to partner with them and Samsung to shoot the entire guide with Samsung Galaxy S7s, purported to have the BEST phone camera on the market today! I was honored to be asked to test out the phone cameras and to shoot Green Street Smoked Meats for the Guide:
To celebrate the launch, Infatuation hosted an EPIC soirée at The Duck Inn a few weeks ago to kick off the summer patio season and get us foodies pumped up for the guide.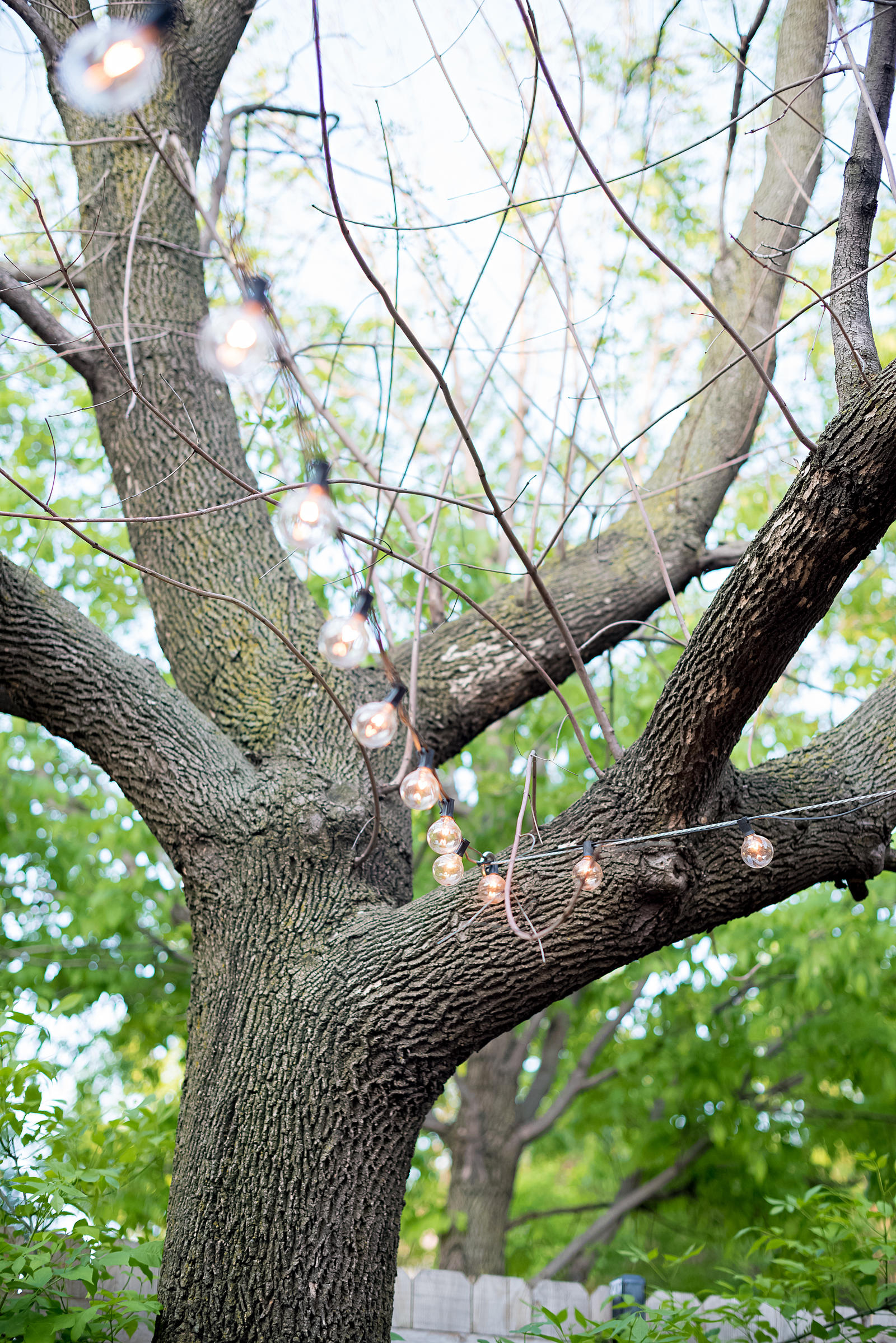 It was a gorgeous evening with beautiful twinkling lights strung over the entire patio.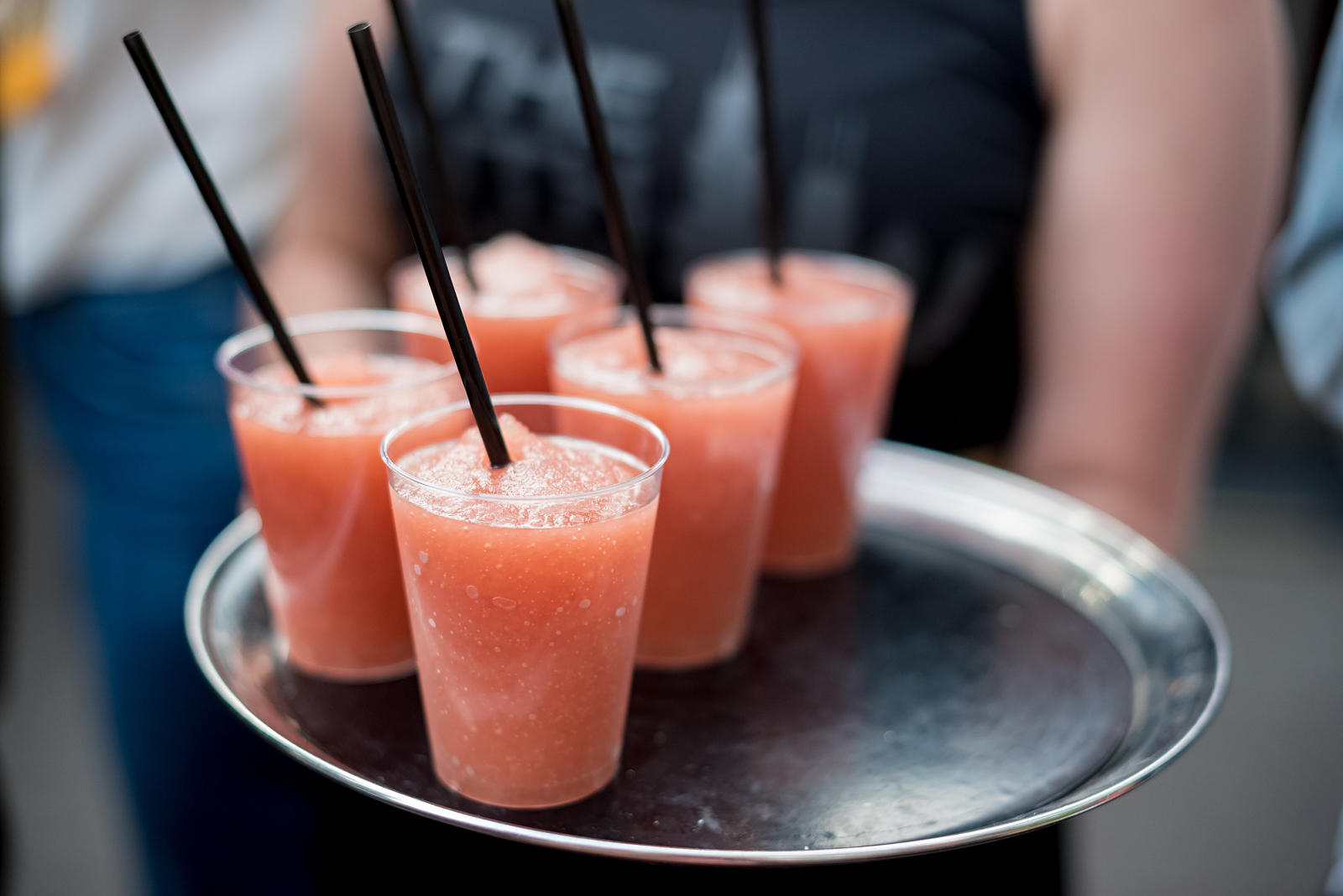 Oh and did I mention there were wine slushies??? (Have you made my Rosé Slushie Floats yet? They're a serious summer game-changer!)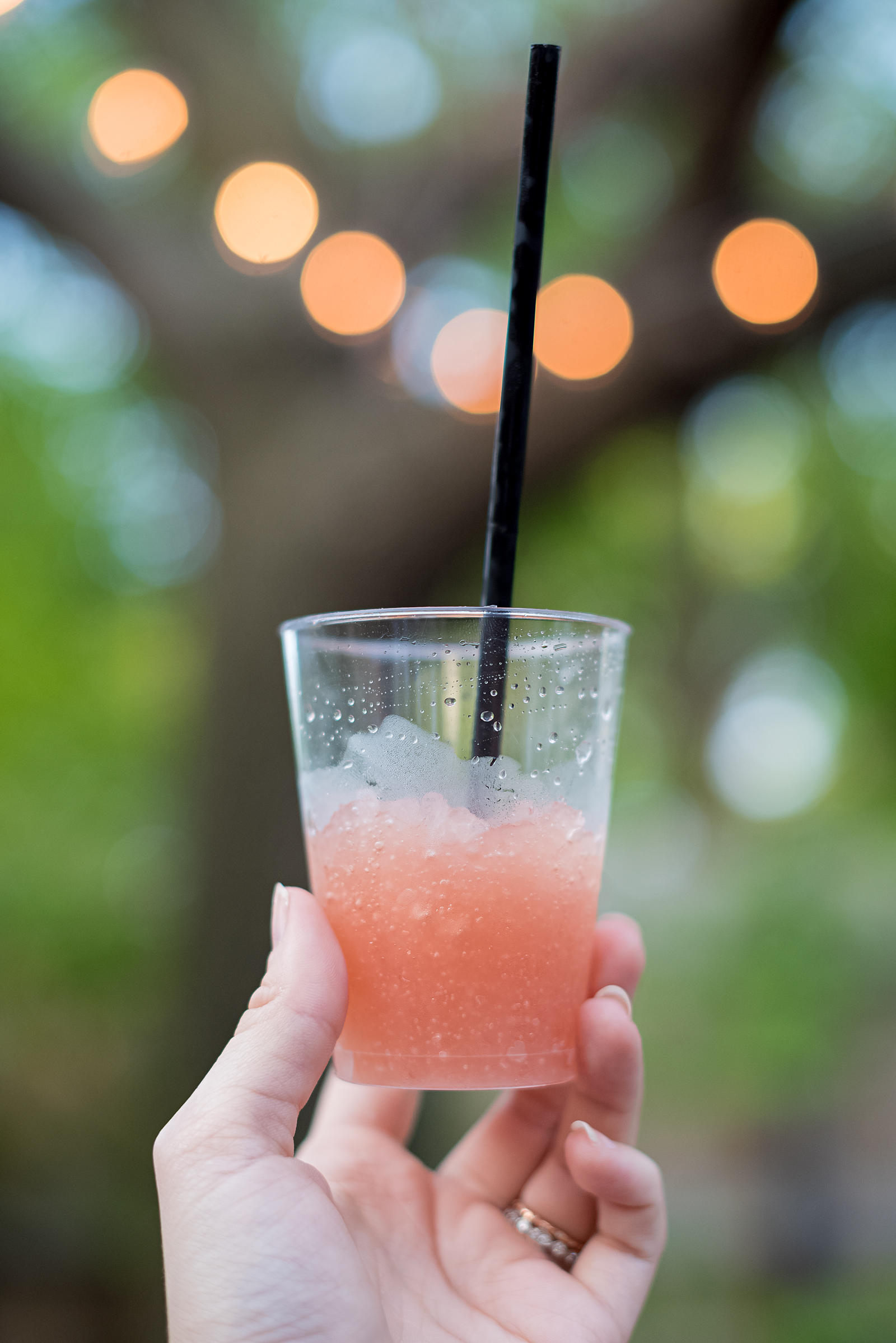 I'm embarrassed to admit how quickly I slurped this down…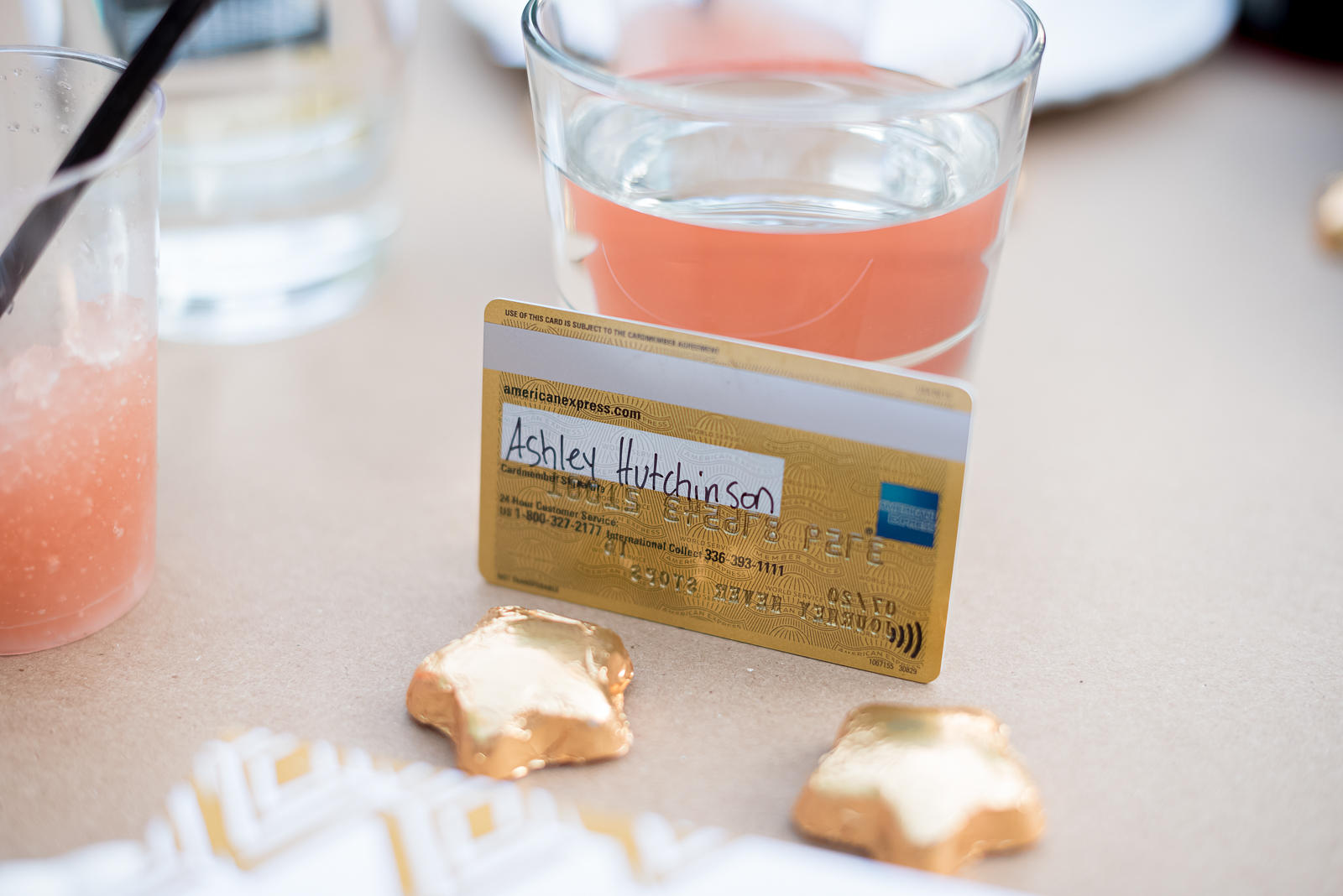 After mingling with the city's most influential foodies and photographers while getting one wine slushie-induced brain freeze after another, we found our seats, each marked with these cute AMEX cards…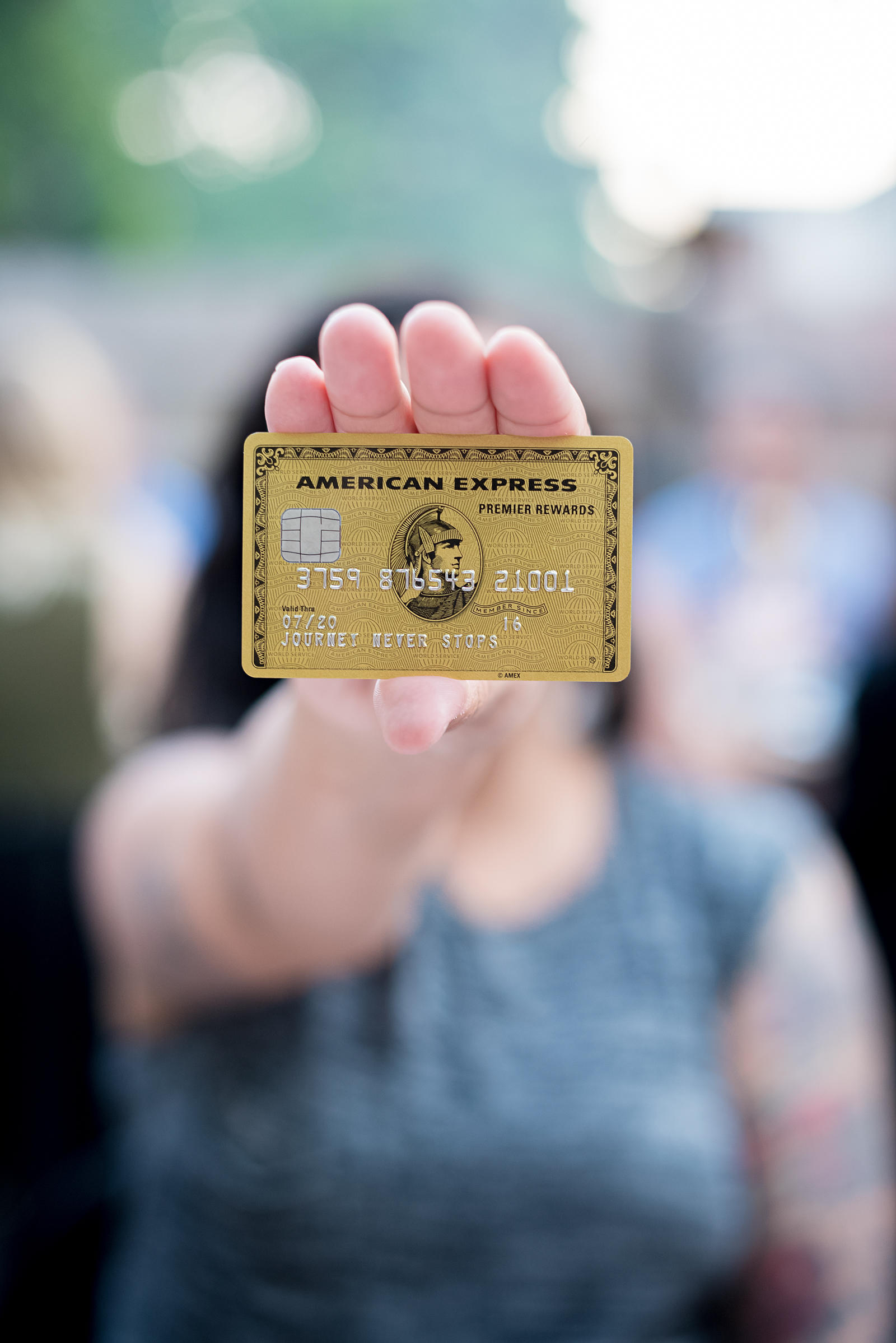 that sadly did not come with $1 million in spending money…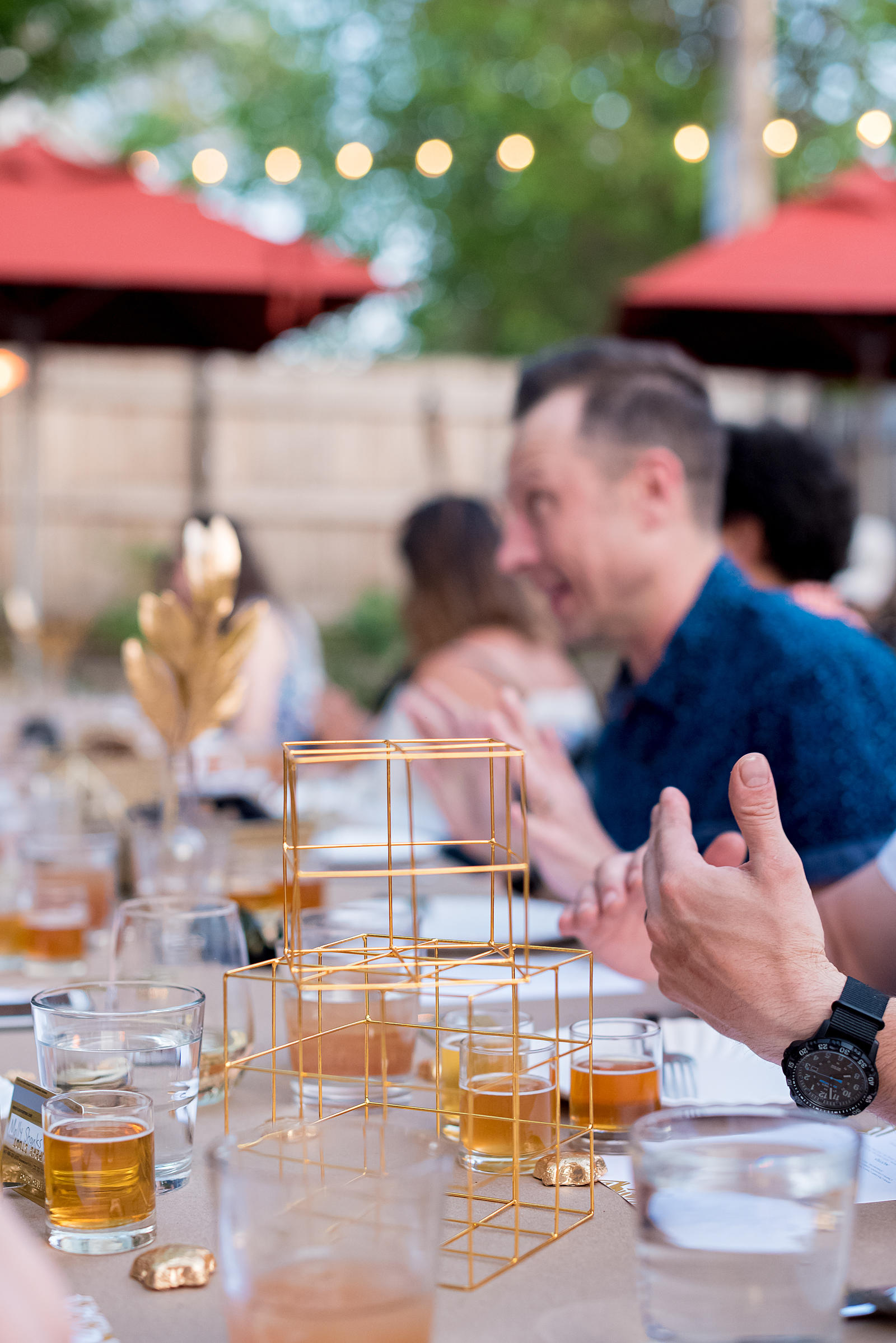 The menu for our dinner was a delicious offering of the best summer dishes from the Duck Inn.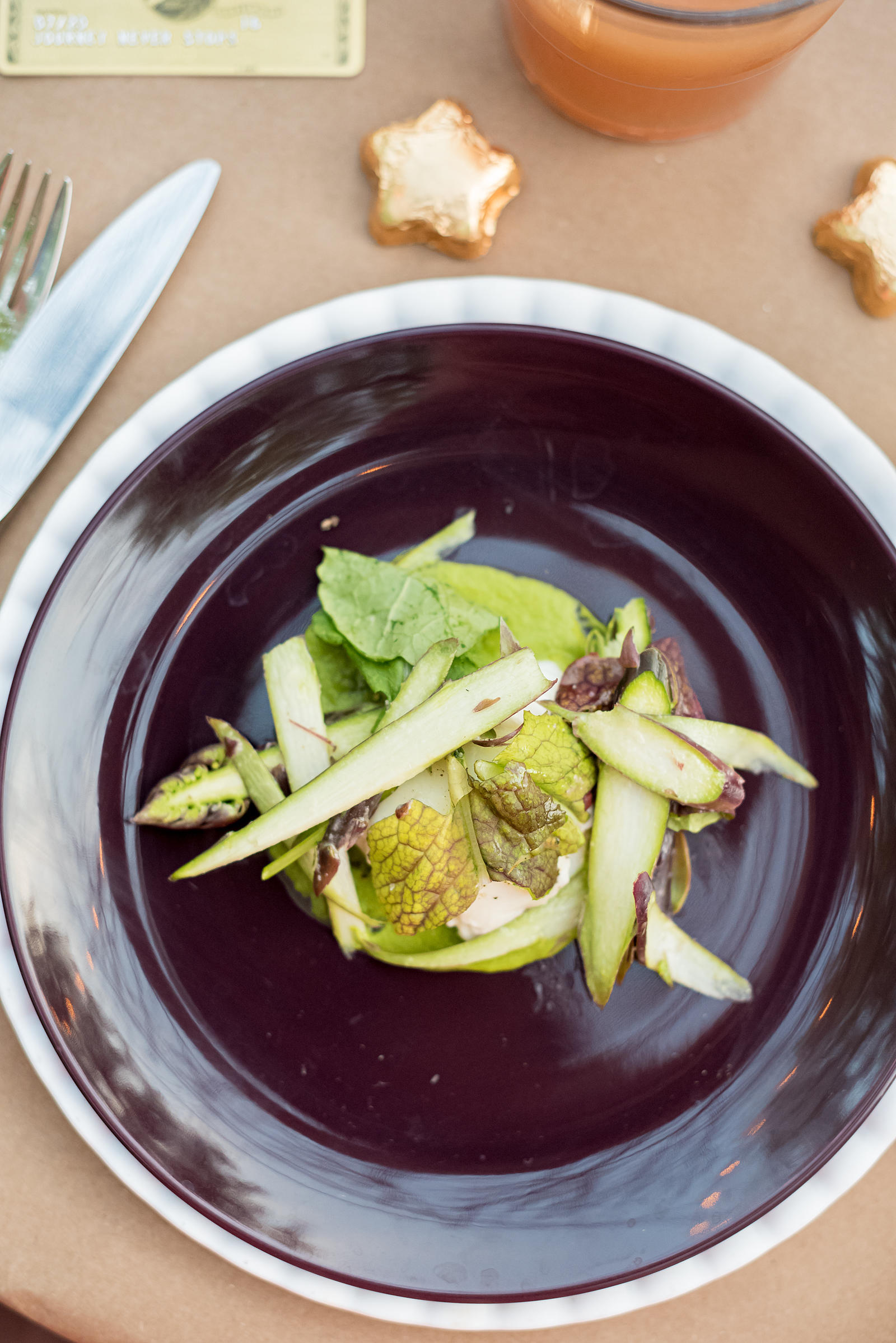 Our first course was this stunning Burrata with Asaparagus Mousseline, Arugula, and Asparagus Salad.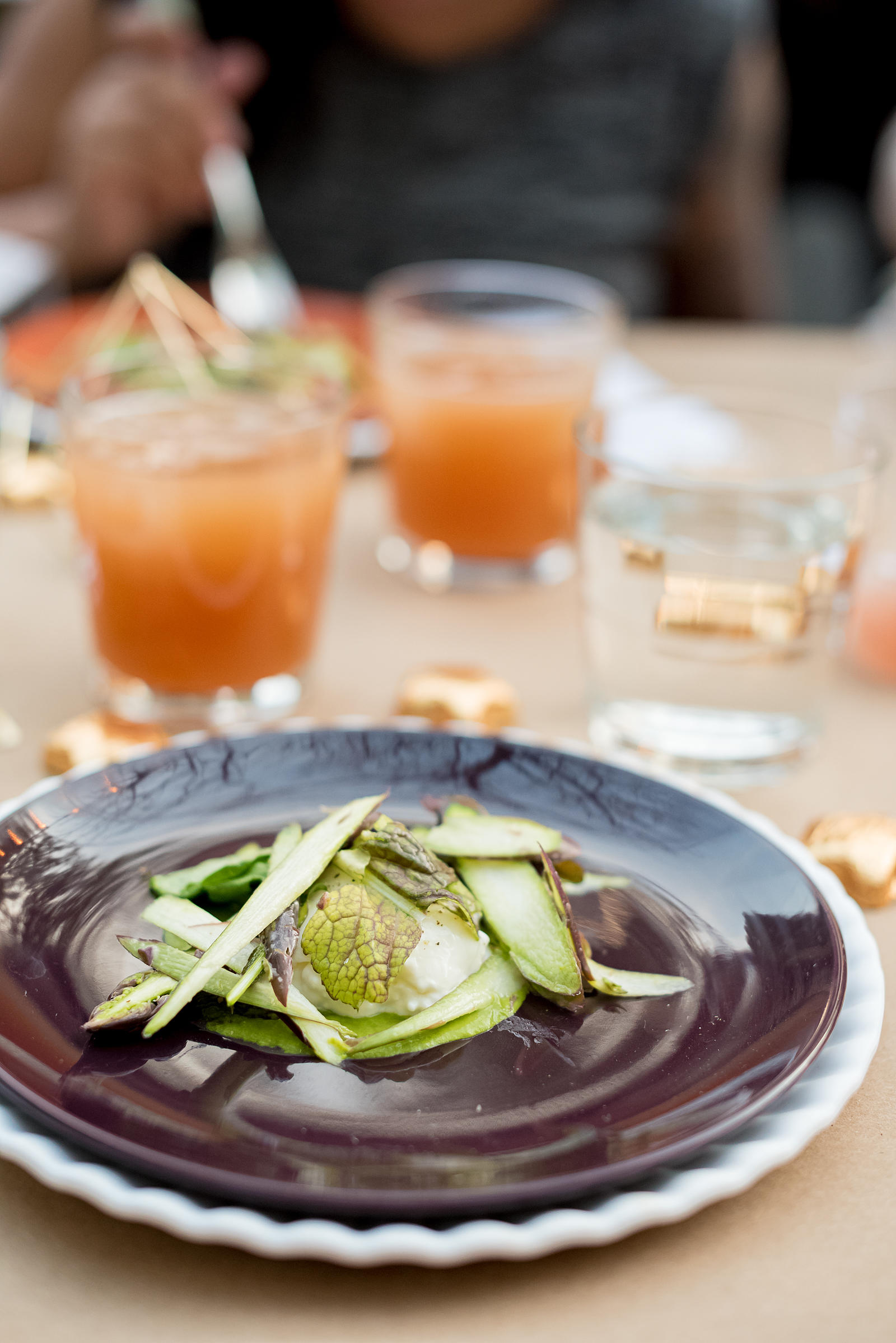 Fresh and crunchy — the perfect start to an al fresco foodie dinner!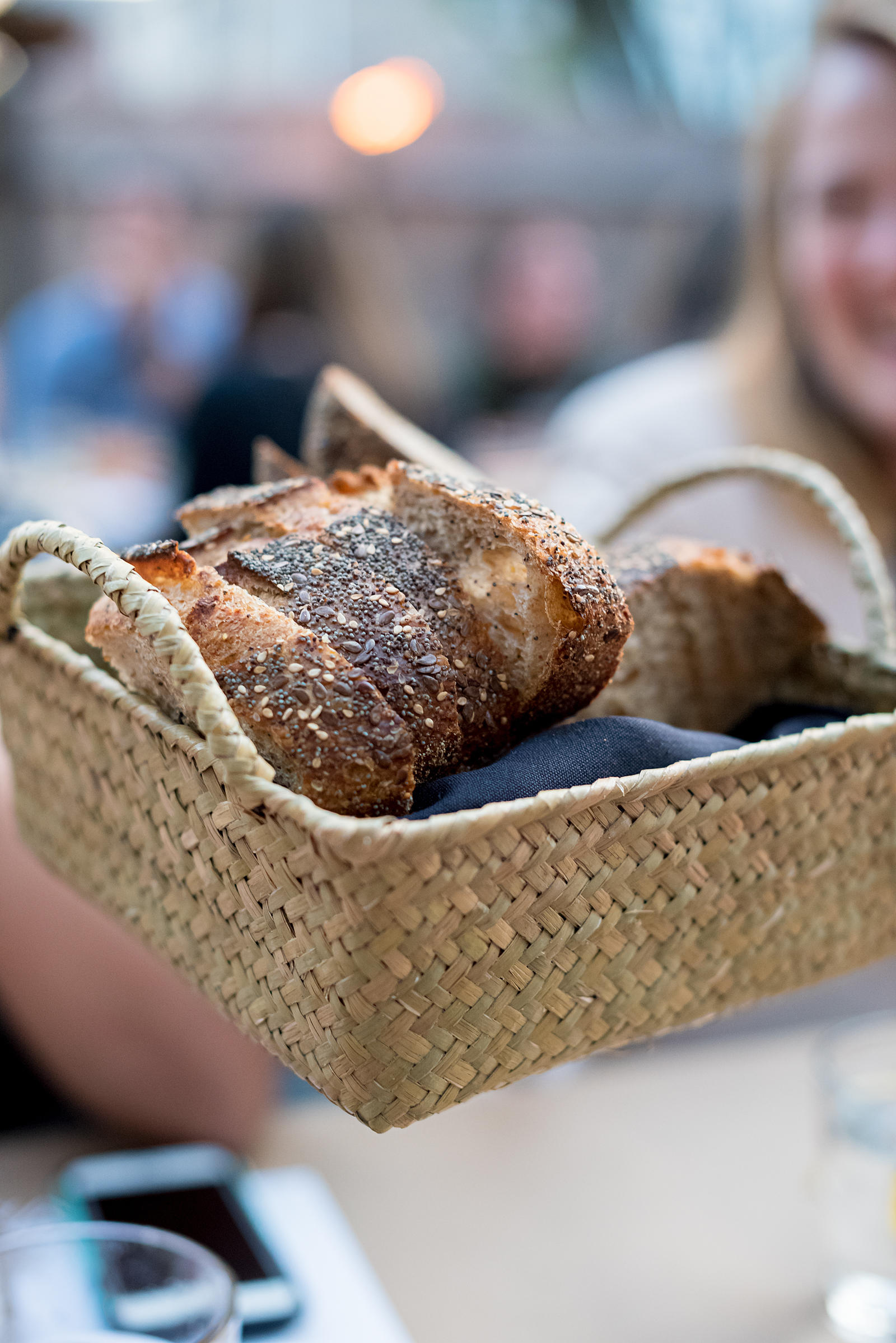 We passed around bread to dip into the burrata too — the crunchy texture was divine with the creamy mozzarella-like cheese!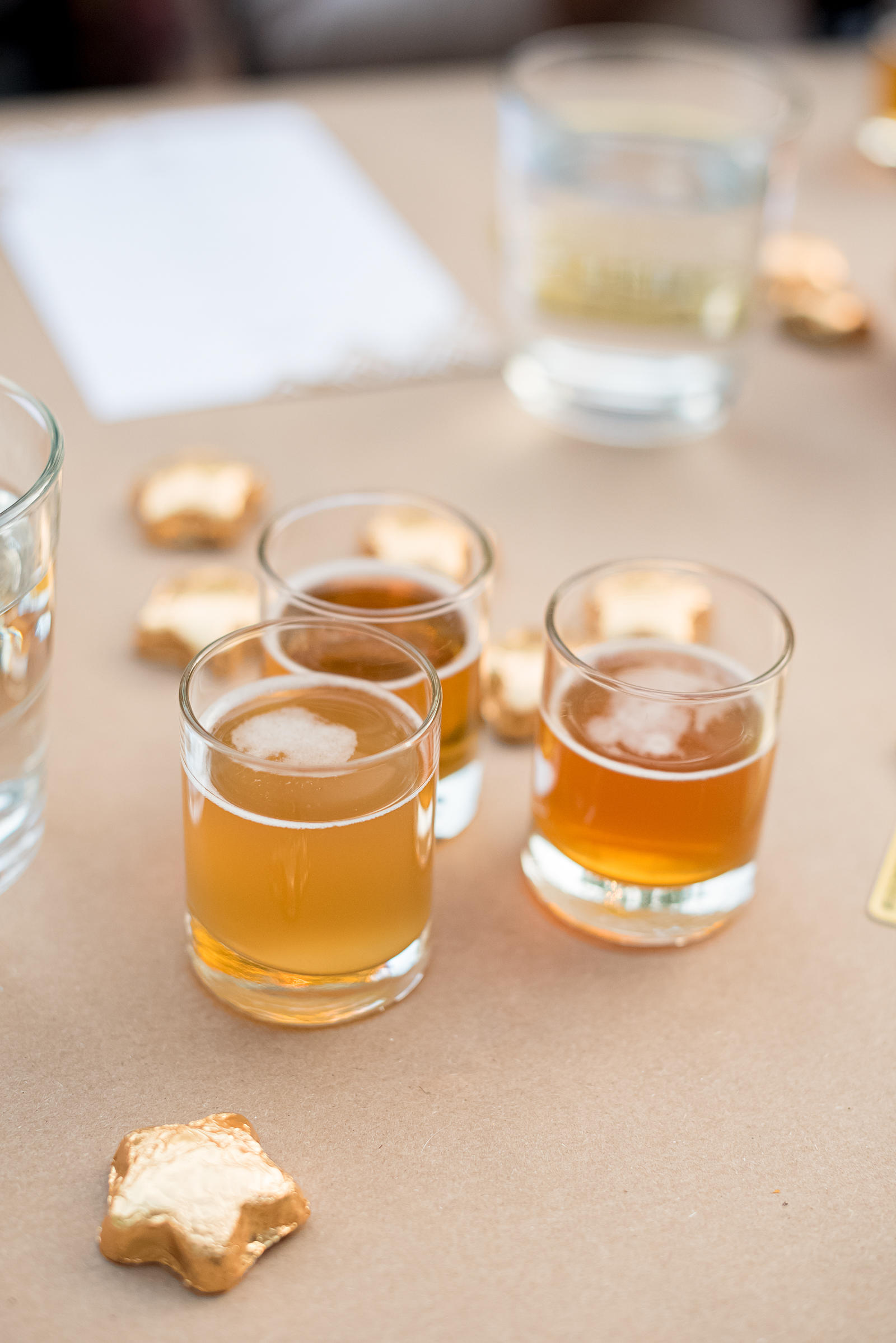 Our next course started with a beer flight from Moody Tongue Beers including a Sliced Nectarine IPA, a Steeped Emperor's Lemon Saison, and a Caramelized Chocolate Churro Baltic Porter.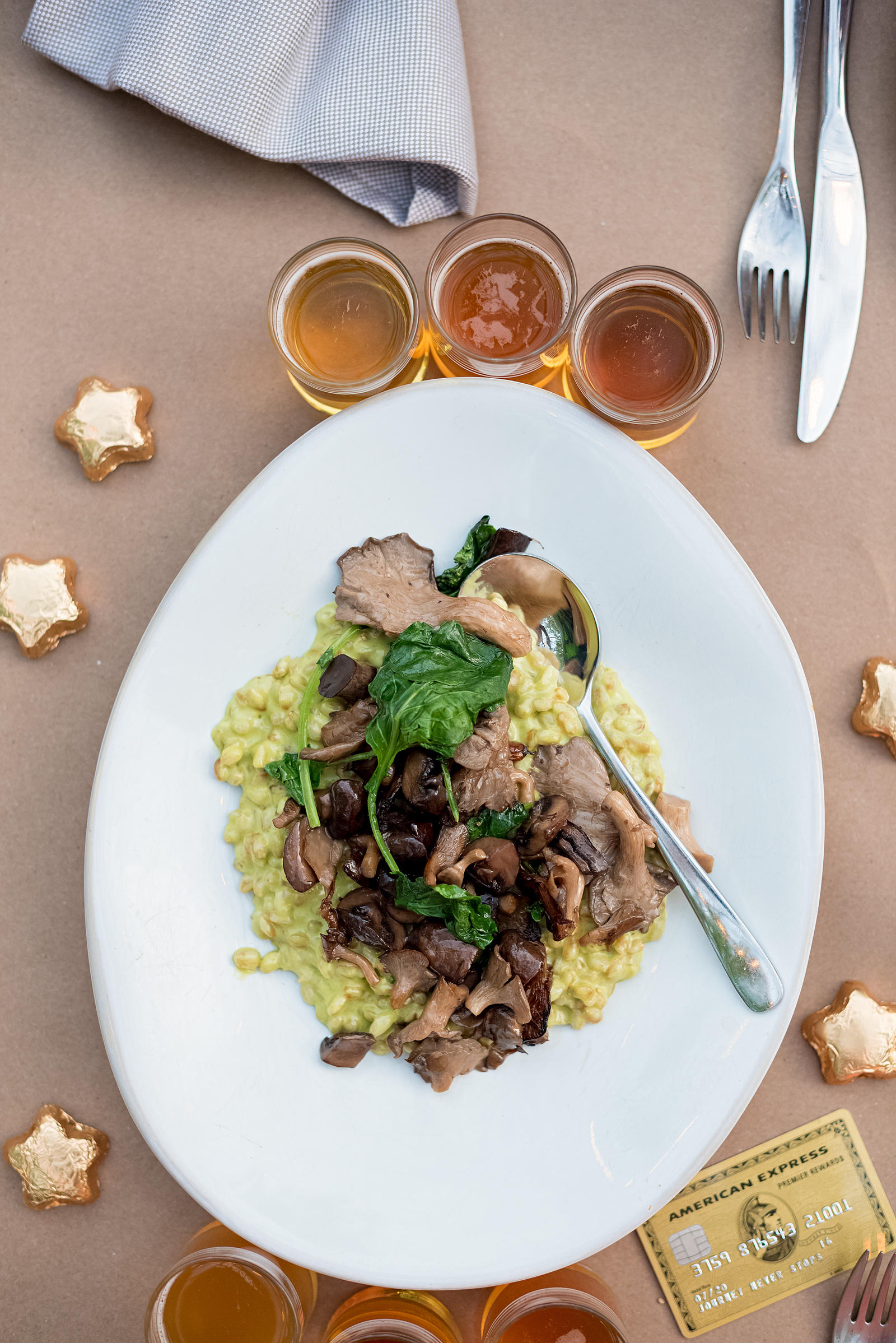 Each paired beautifully with our next course of Green Garlic Risotto with Spring Mushrooms.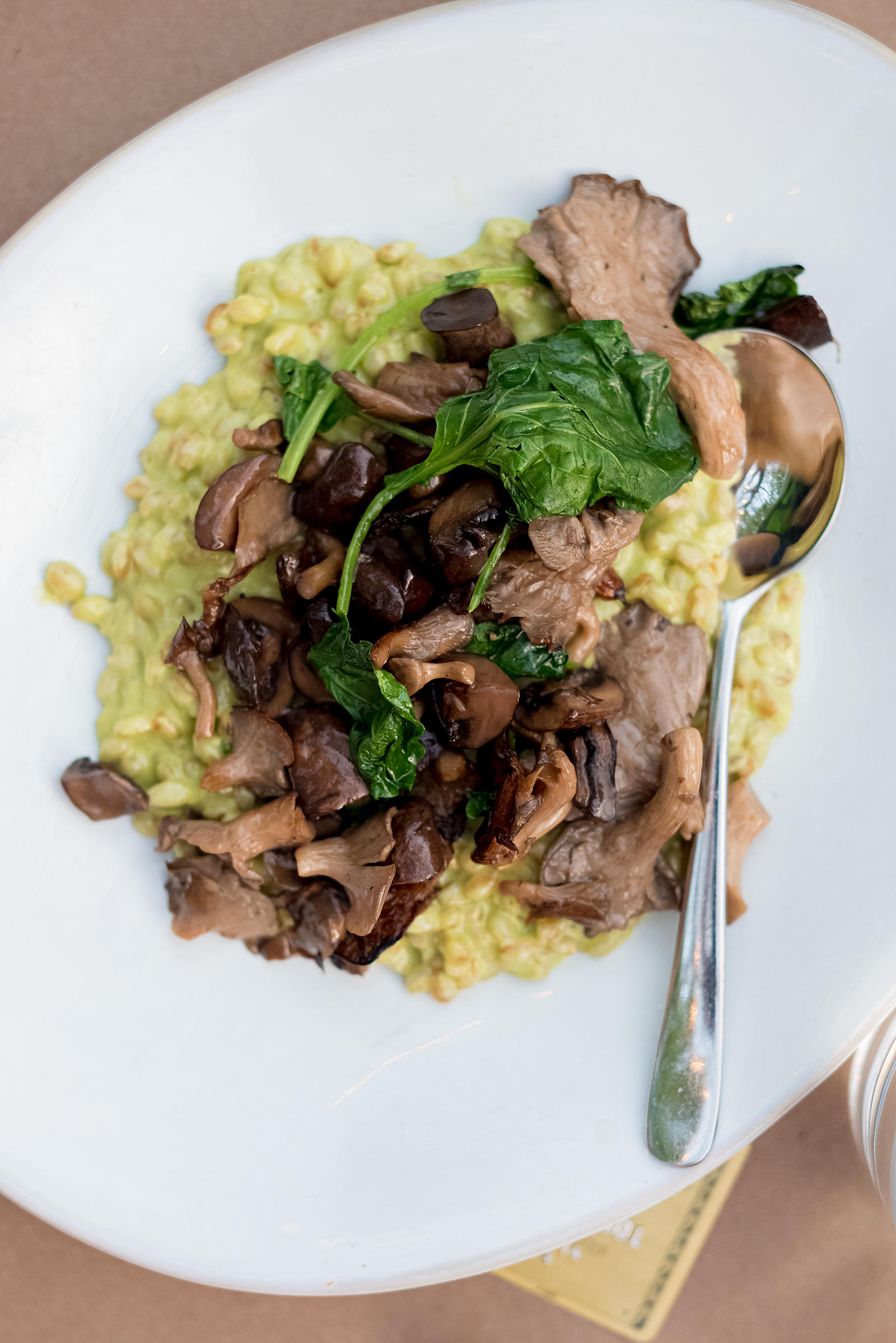 Which was an absolutely delicious mixture of textures and bright, early summer flavors. And absolutely stunning to shoot (you had to know @MushroomStew would love shooting a dish COVERED in mushrooms!).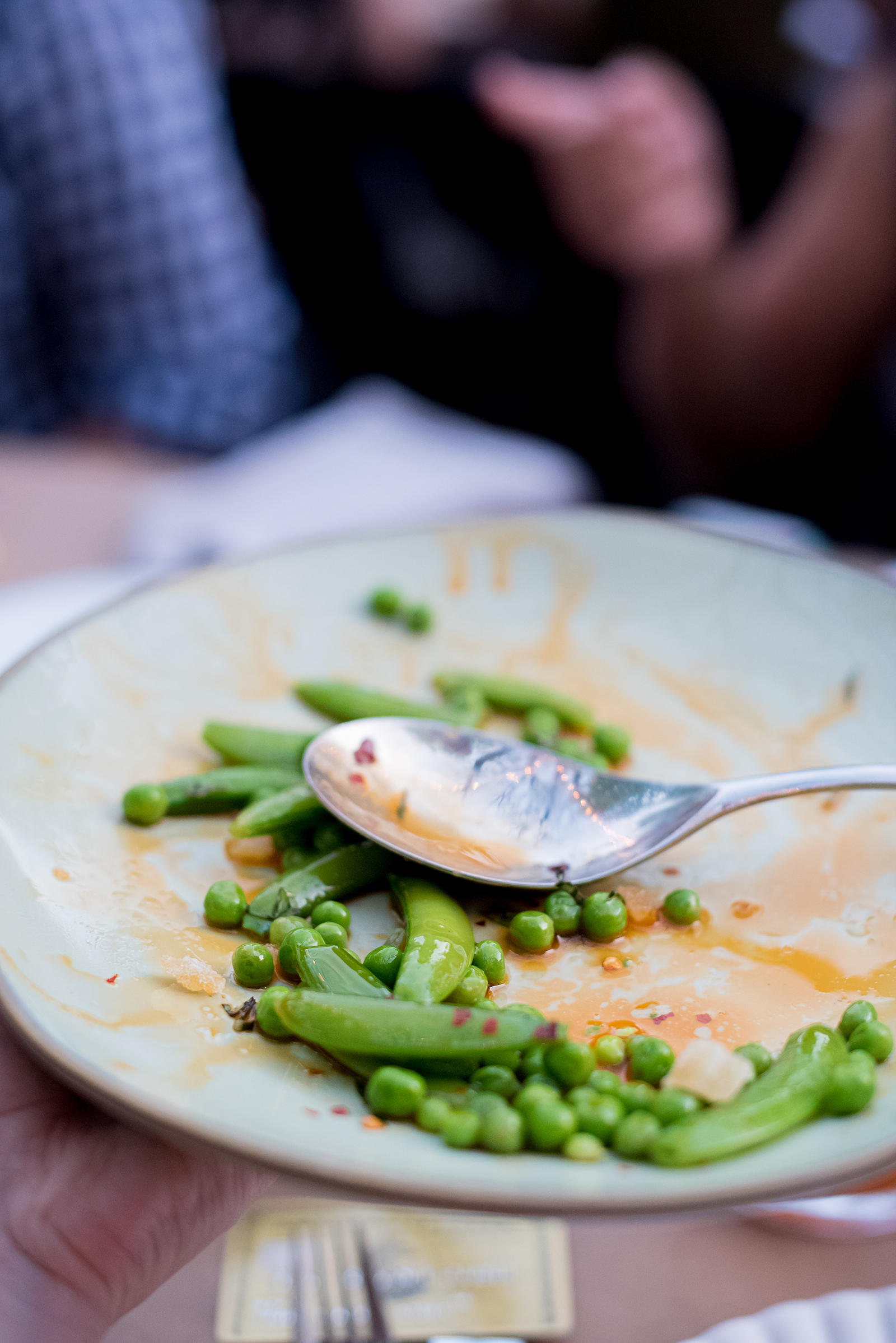 We also wolfed down these Chilled Snap Peas tossed in Thai Basil Chili Oil and Crystallized Ginger,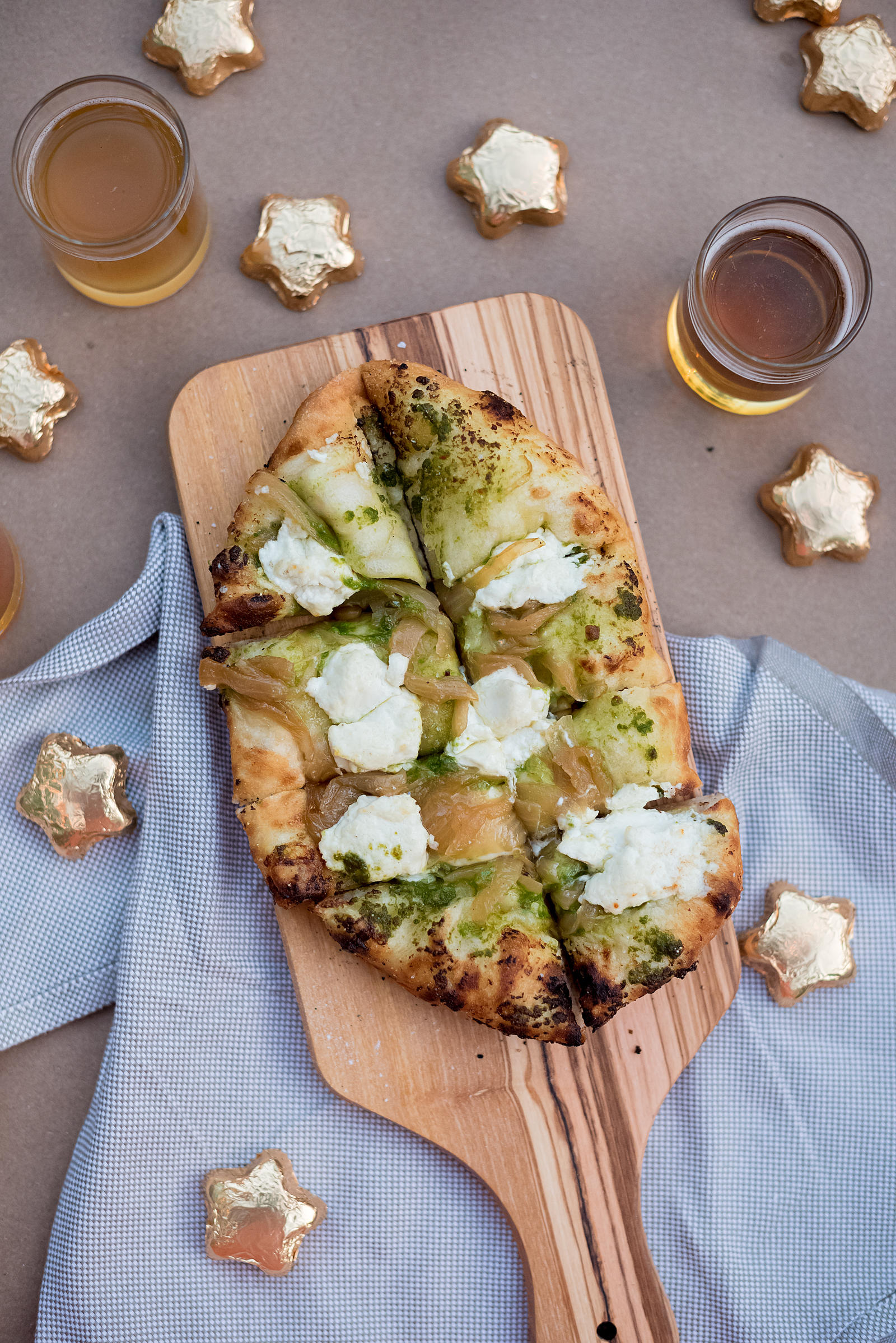 as well as this incredibly sexy Spring Onion Flatbread with Fresh Goat Cheese and Ramp Pesto.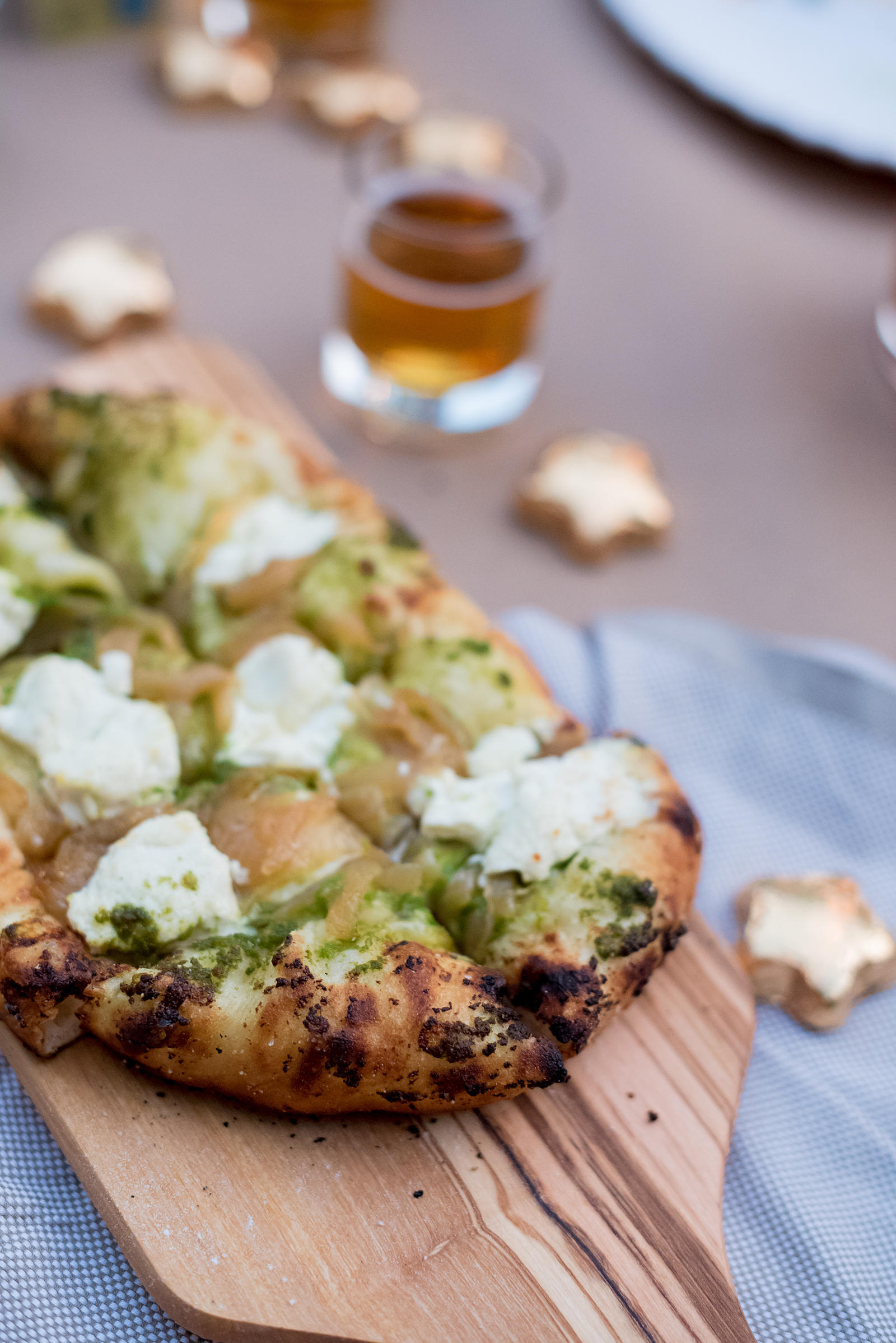 OMG was this flatbread delicious!
I might have eaten more slices of this than I care to admit…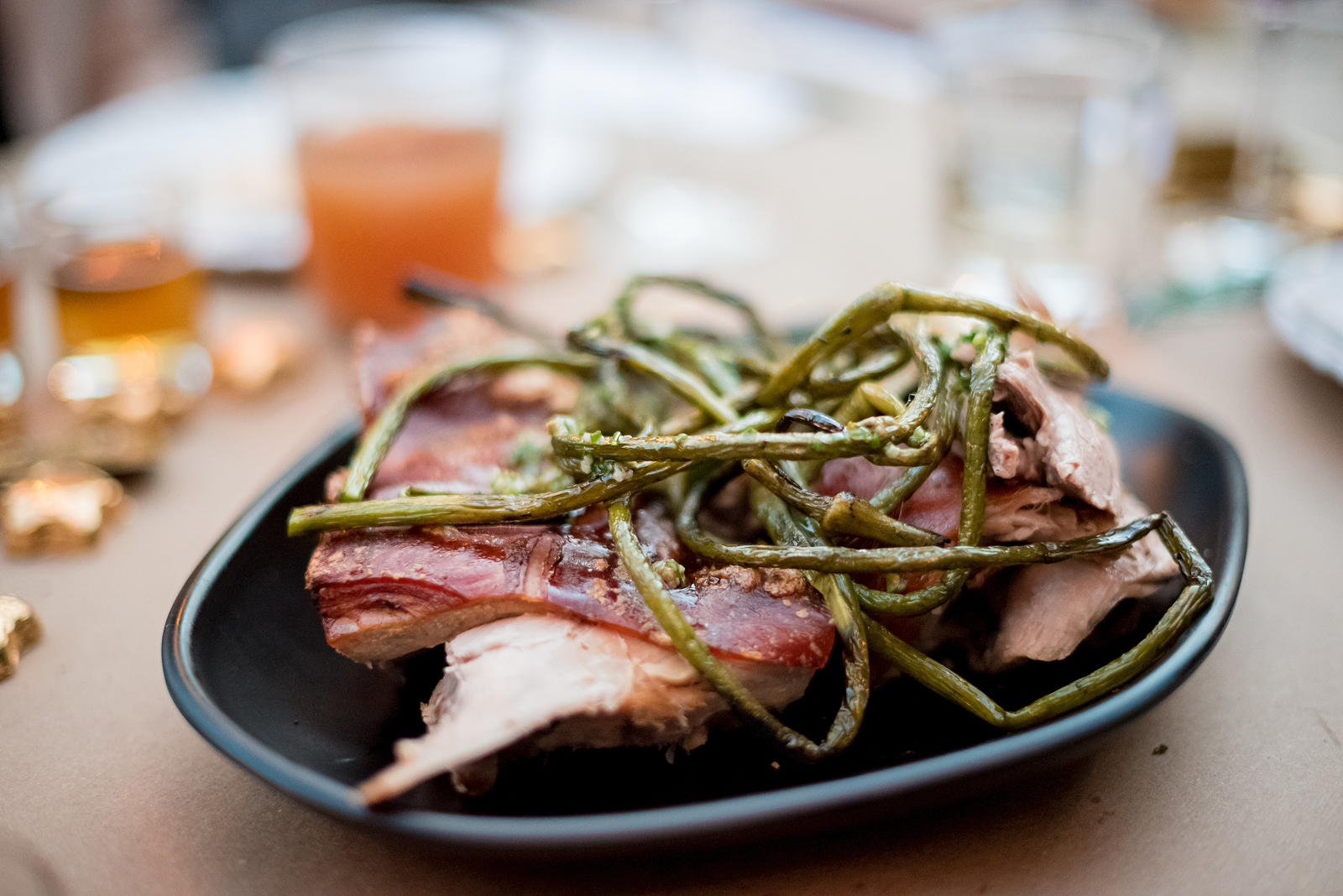 For the main course we shared fresh cuts of Whole Roasted Heritage Pig with Garden Peas, Farro, Salsa Verde, and Grilled Garlic Scapes and Rotisserie Duck with Duck Fat Potatoe Salad and Spring Strawberries.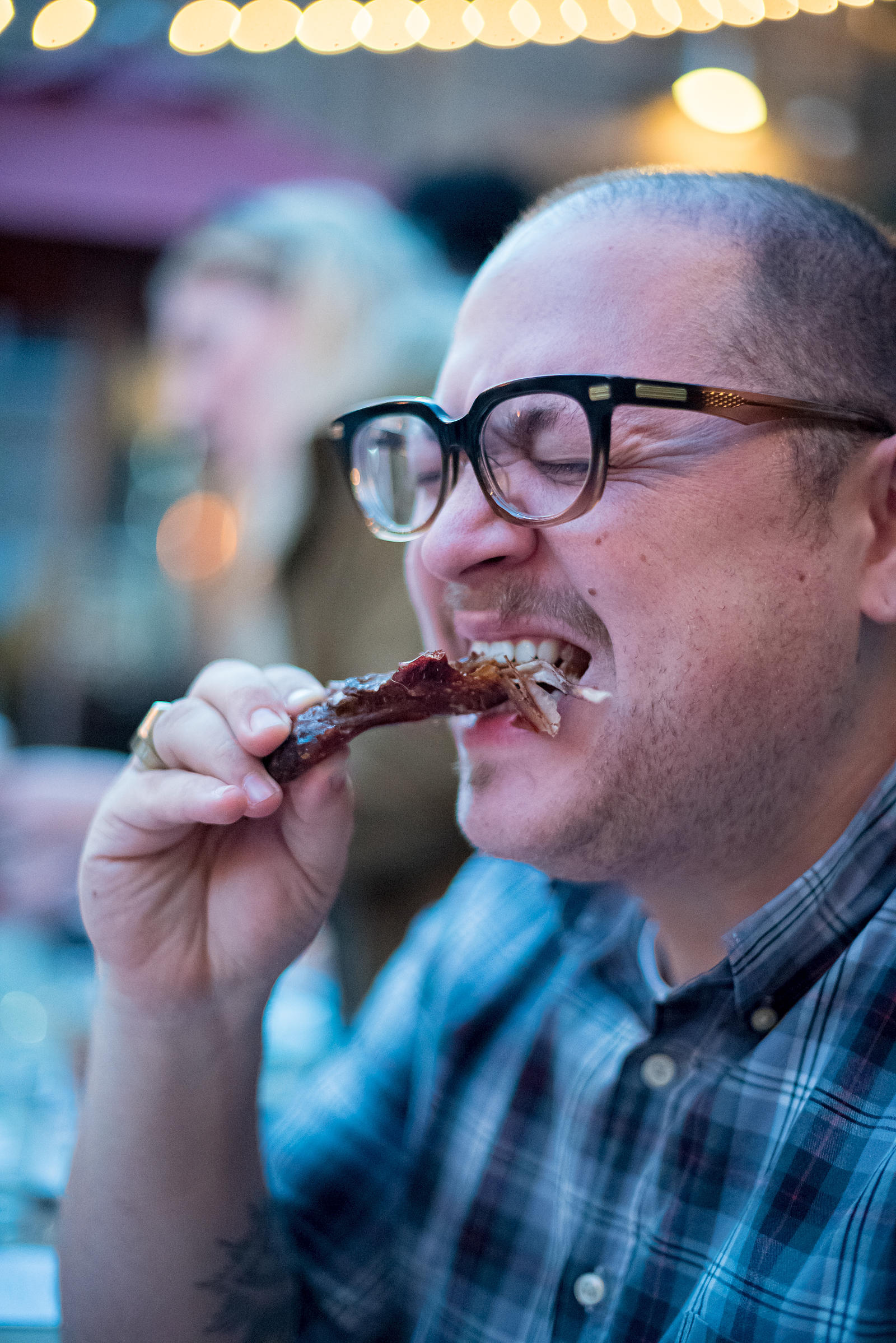 Sadly I didn't get very many photos of our main courses before everyone just DOVE in. Can you blame us? Would you have been able to wait long?
Dive in, Nathan Michael, dive in!
We had a fantastic meal at one of Chicago's best summer spots to celebrate Chicago's BEST Summer Restaurant Guide which we all helped contribute to! Life really doesn't get better than this!