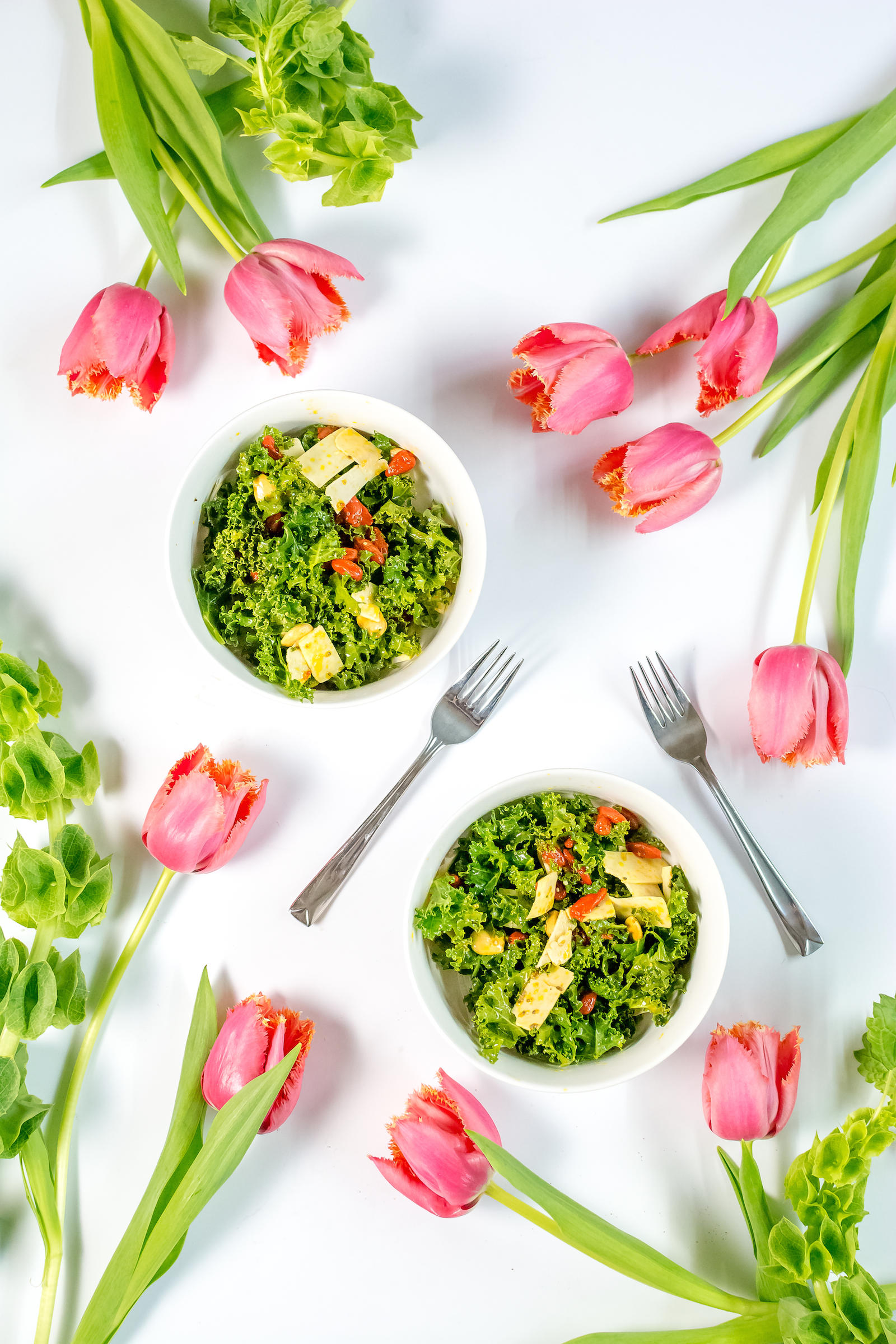 Eating healthily is one of the great life lessons my Nana taught me. She truly believed in nourishing from the inside out and fueling through wholesome food.
And with summer on the horizon, I think most of us are looking to tone up our winter bodies before bikini season hits too.
So today's recipe is for anyone looking for a seriously healthy meal that feels gourmet and complete with only seven oh-so-good-for-you ingredients.
Made with superfood goji berries and energy-packed chia seeds, this simple kale salad packs a whollop of nutrition in each bite. And wow, does it ever give you an energy boost!
Honestly "healthy" kale salads have no business tasting this delicious.
And the best part is how shockingly simple this is to throw together. Delicious, nutritious, AND easy? My Nana would be so proud.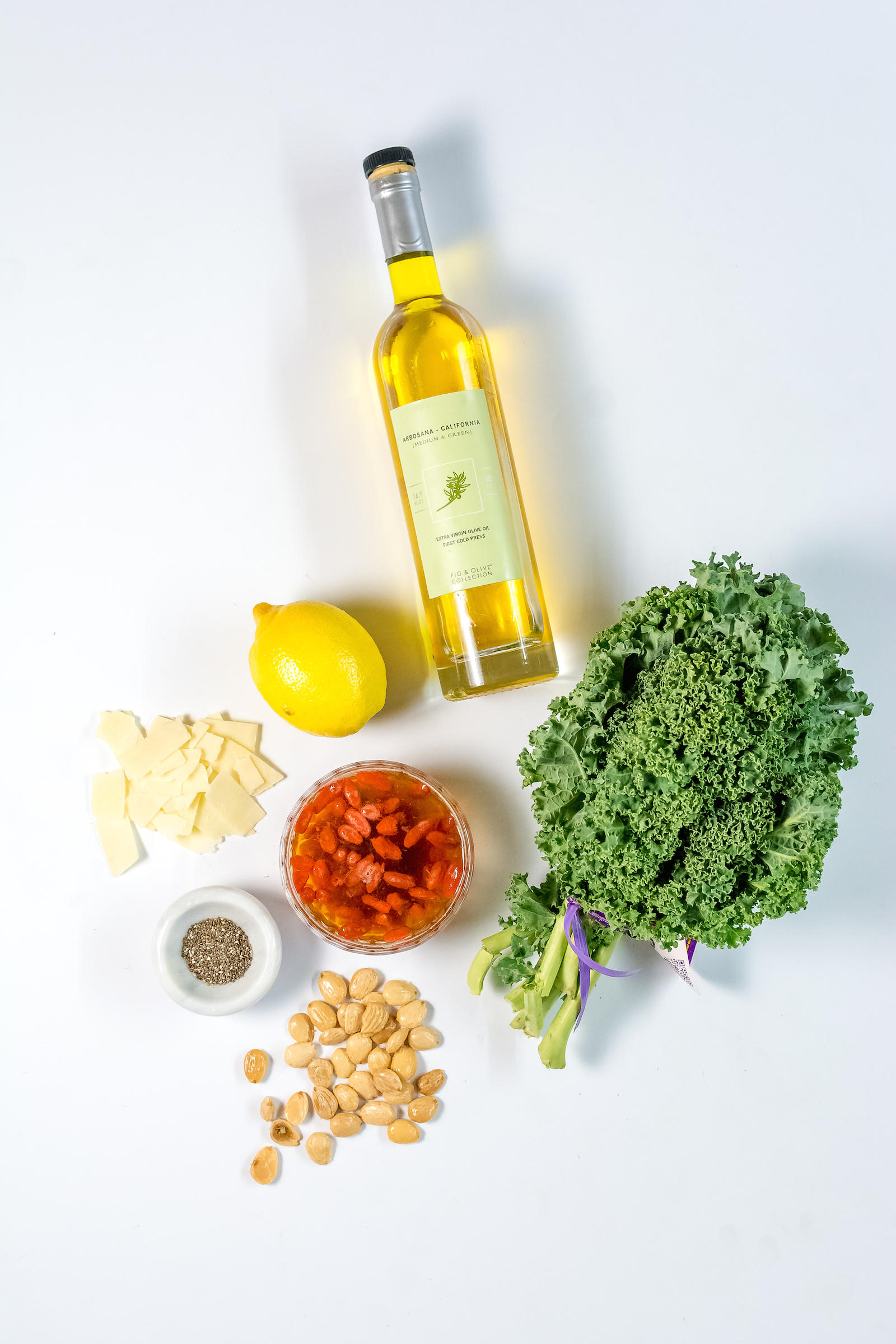 Goji Energy Kale Salad
Yields 2 Small OR 1 Large Salad
Several Stalks of Fresh Kale (from your favorite Farmer's Market if possible)
1/4 Cup Dried Goji Berries (try these!)
3 – 4 Tbsp Olive Oil
1/2 Fresh Lemon
Several Pinches of Parmesan Cheese, Shaved or Grated
1 Tbsp Chia Seeds
1 Handful Marcona Almonds (Optional)
Salt & Pepper, To Taste
10 minutes prior to assembling your salad, submerge the goji berries in water to soak and set off to the side. Next thoroughly wash your kale leaves and, using kitchen shears, snip the leaves off around the large stems, being careful to only cut the softest part of the leaves*. Vigorously rub your snipped kale leaves between a few paper towels to get rid of excess moisture and place in a large mixing bowl.
Once your berries have soaked enough to double in size (10 minutes should be more than plenty), place a tbsp or so of them in a small blender (I like to use a Magic Bullet for this). Add the olive oil, lemon juice (to taste), and salt 'n pepper for seasoning. Blend well — the goji berries will give the dressing an orange hue so omit them from the dressing and just toss them in the salad if you'd prefer a lighter-colored vinaigrette. Adjust the seasonings to taste.
Once your dressing is ready, toss in the chia seeds and gently stir them in. Add the remaining goji berries into the mixing bowl with the kale leaves. Toss in the marcona almonds and parmesan cheese as well and stir. Finally drizzle in your dressing (you may not use all of it**) and toss to coat.
Serve happily, knowing you're fueling yourself in a myriad of ways with each forkful.
* You can add the kale stems if you'd like. I prefer to use only the kale leaf edges because I like the lighter texture it brings to the salad (reminds me of that epic kale salad I had at Zingerman's last month).
** Leftover dressing works as a great veggie dip or a colorful drizzle on hummus too.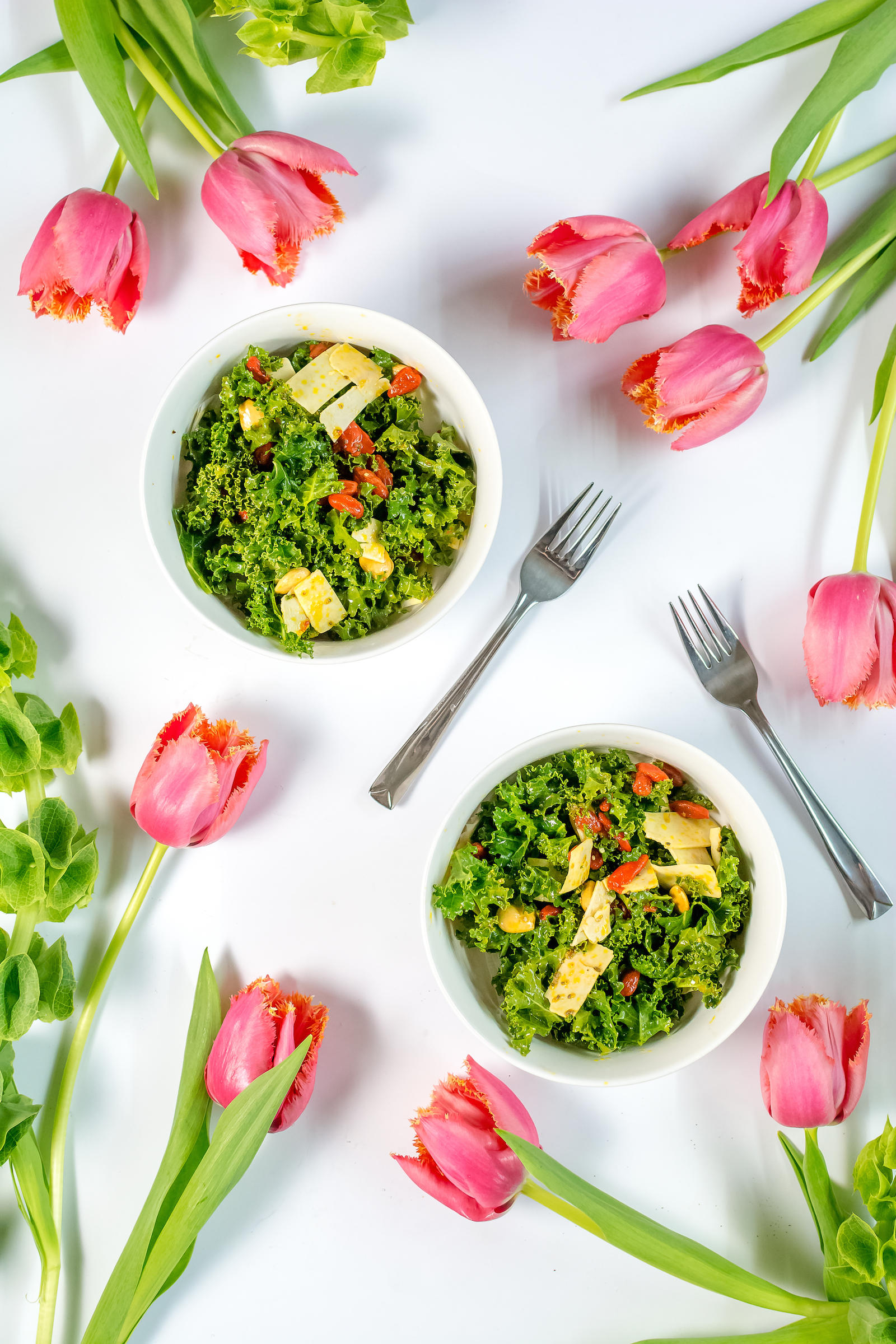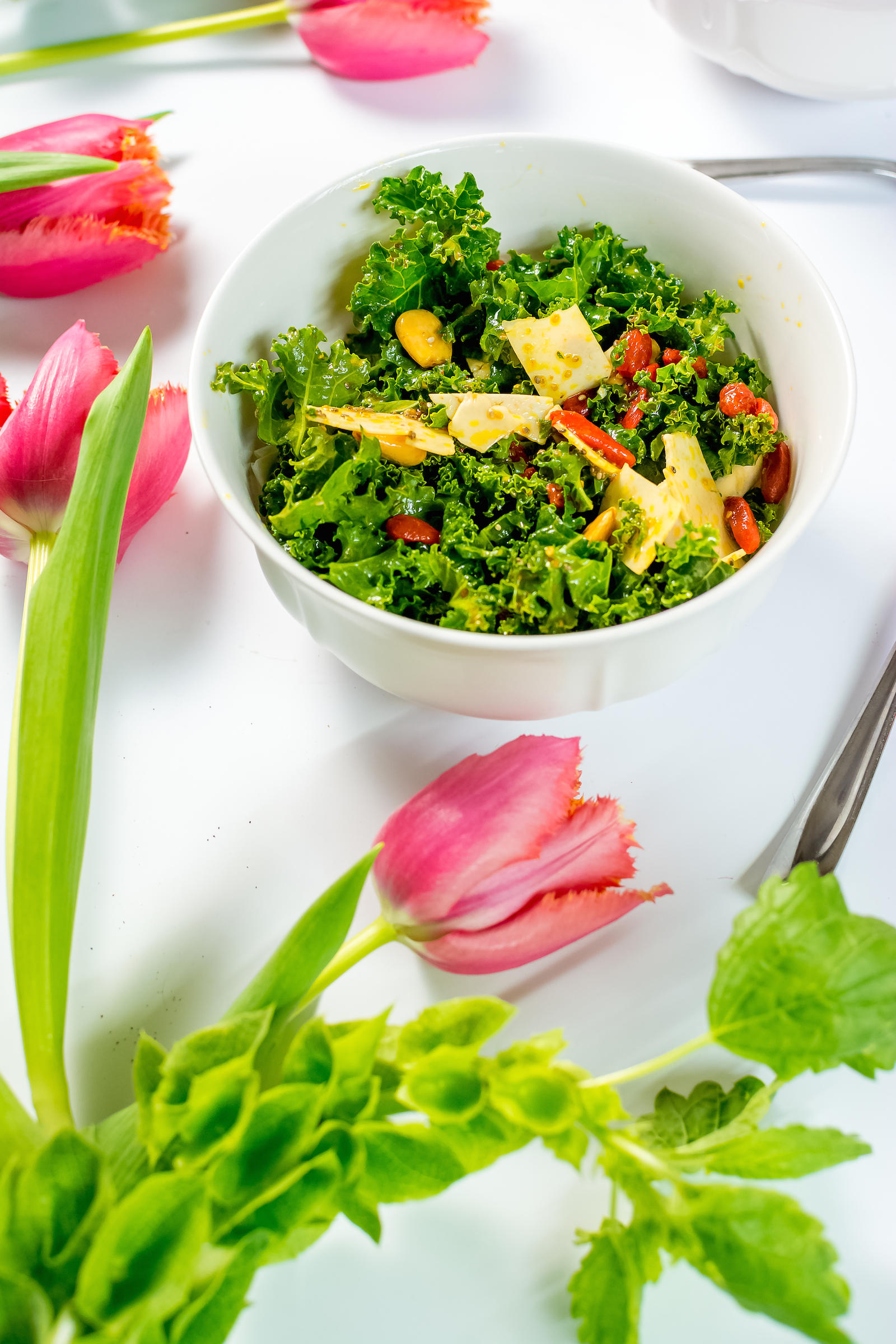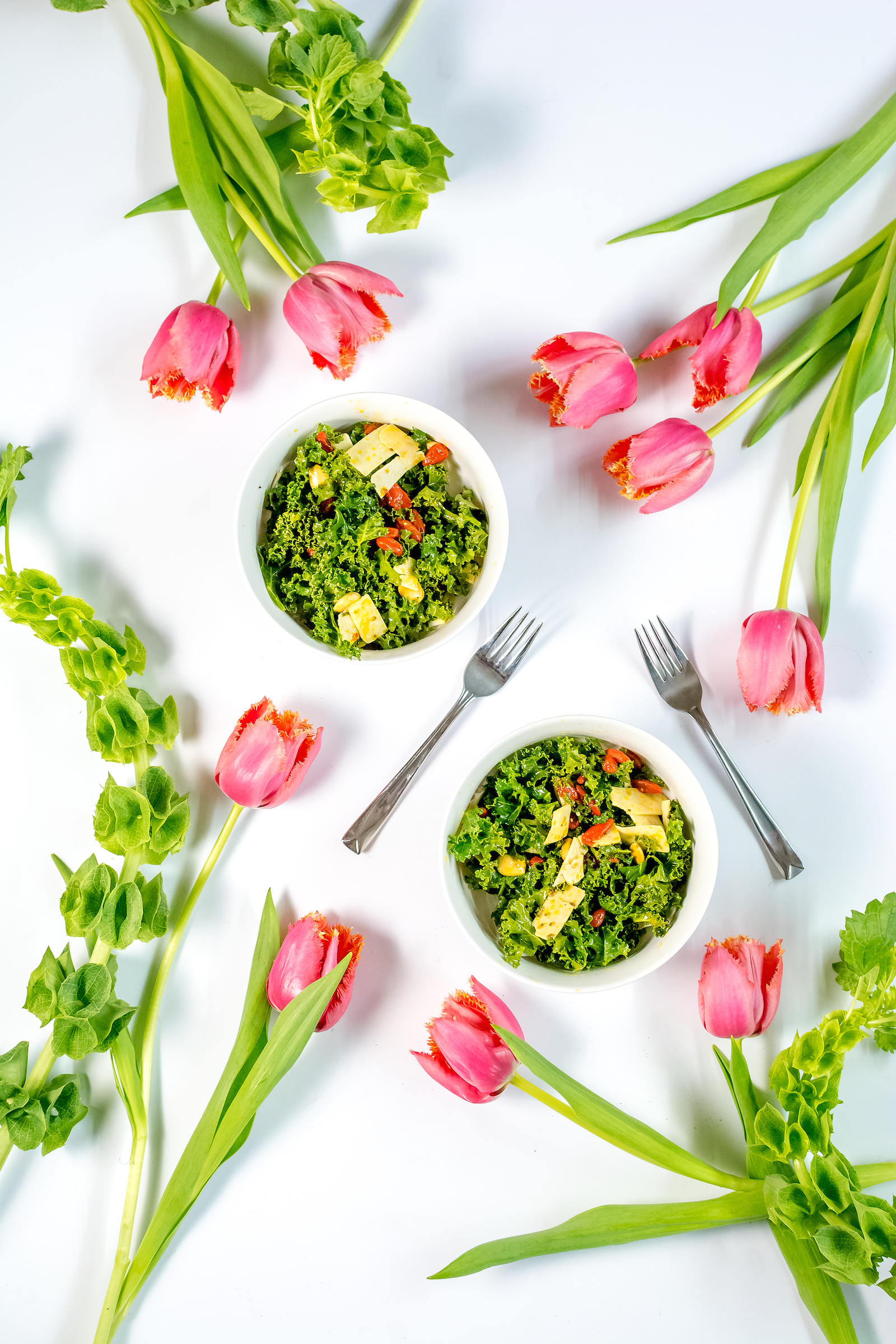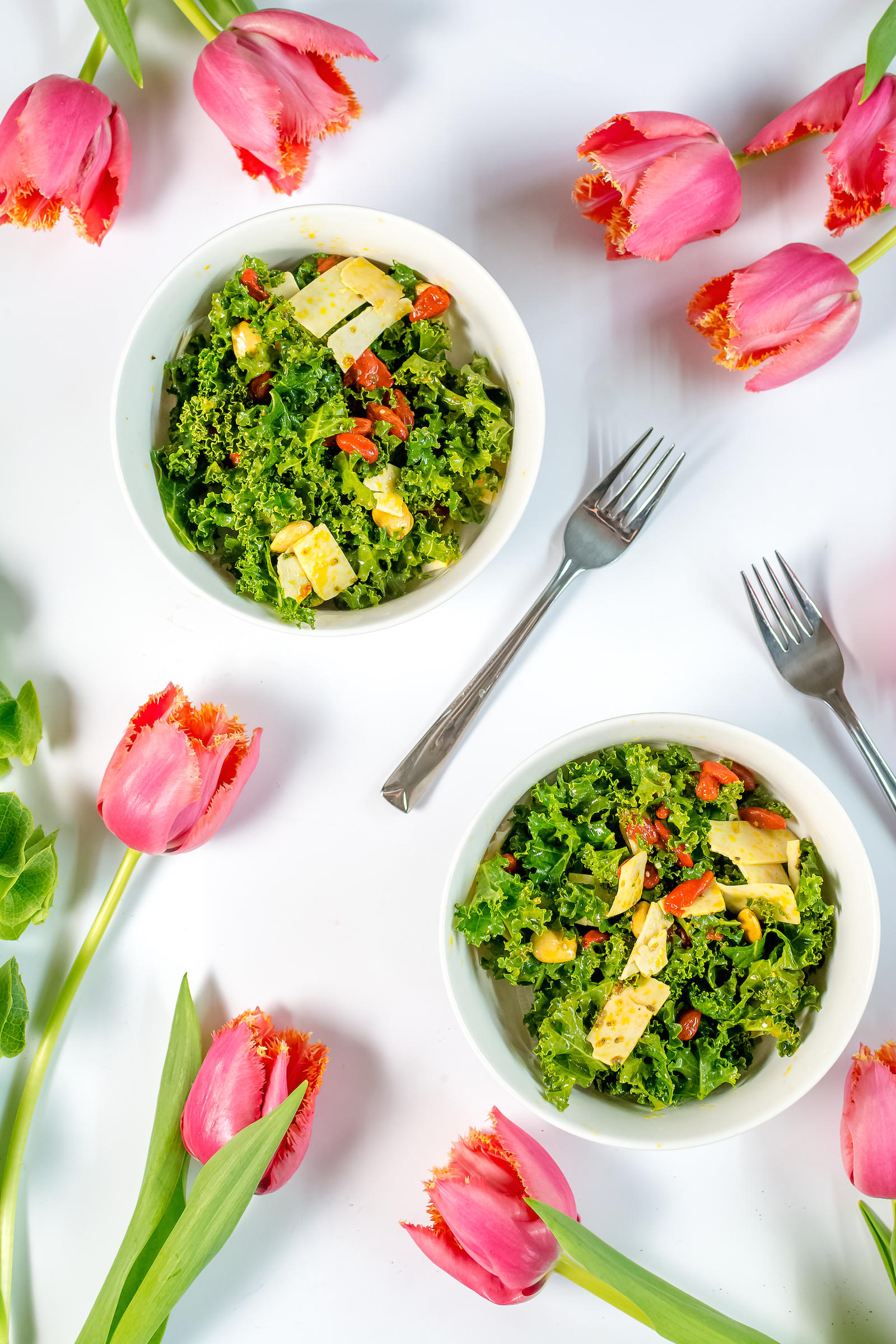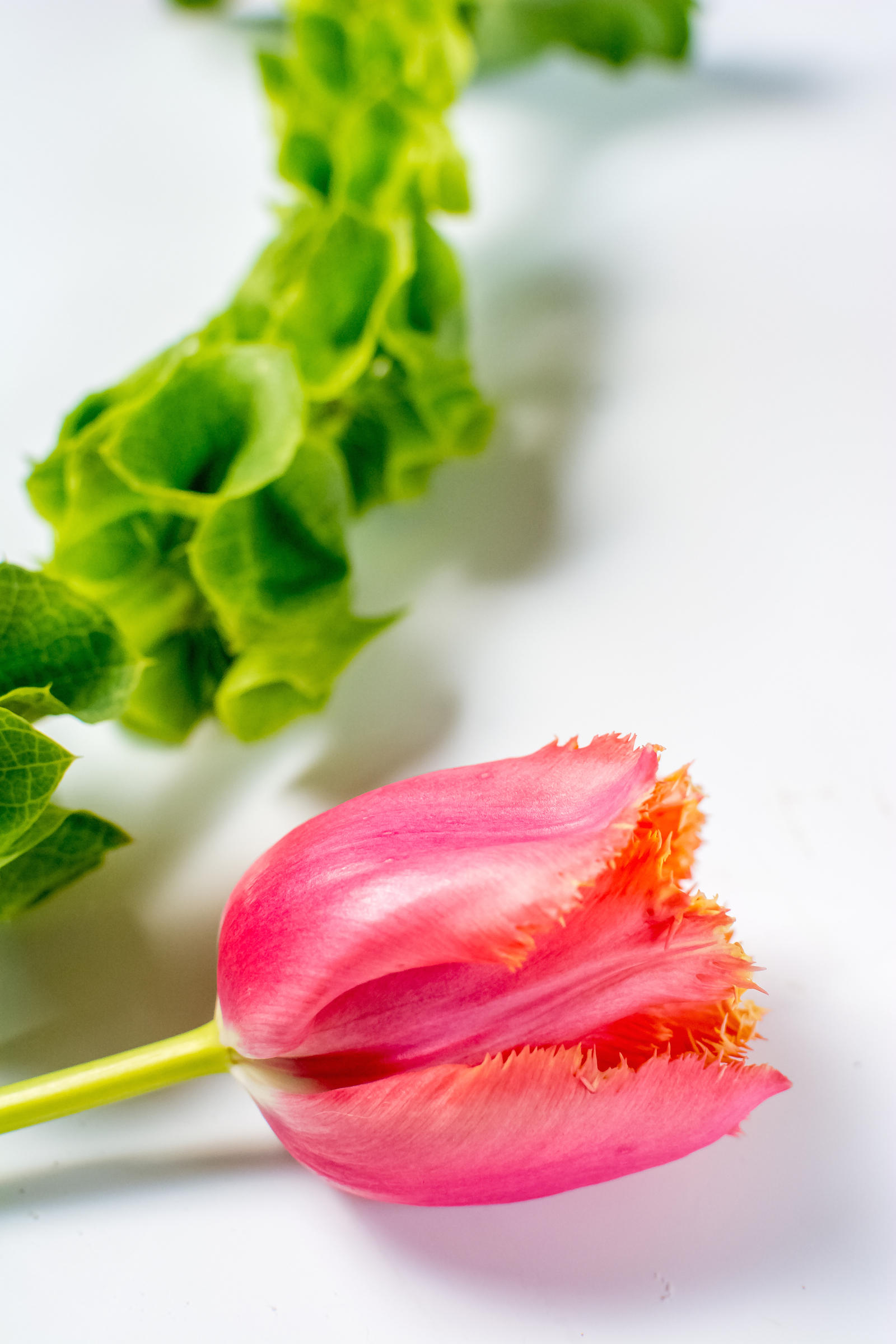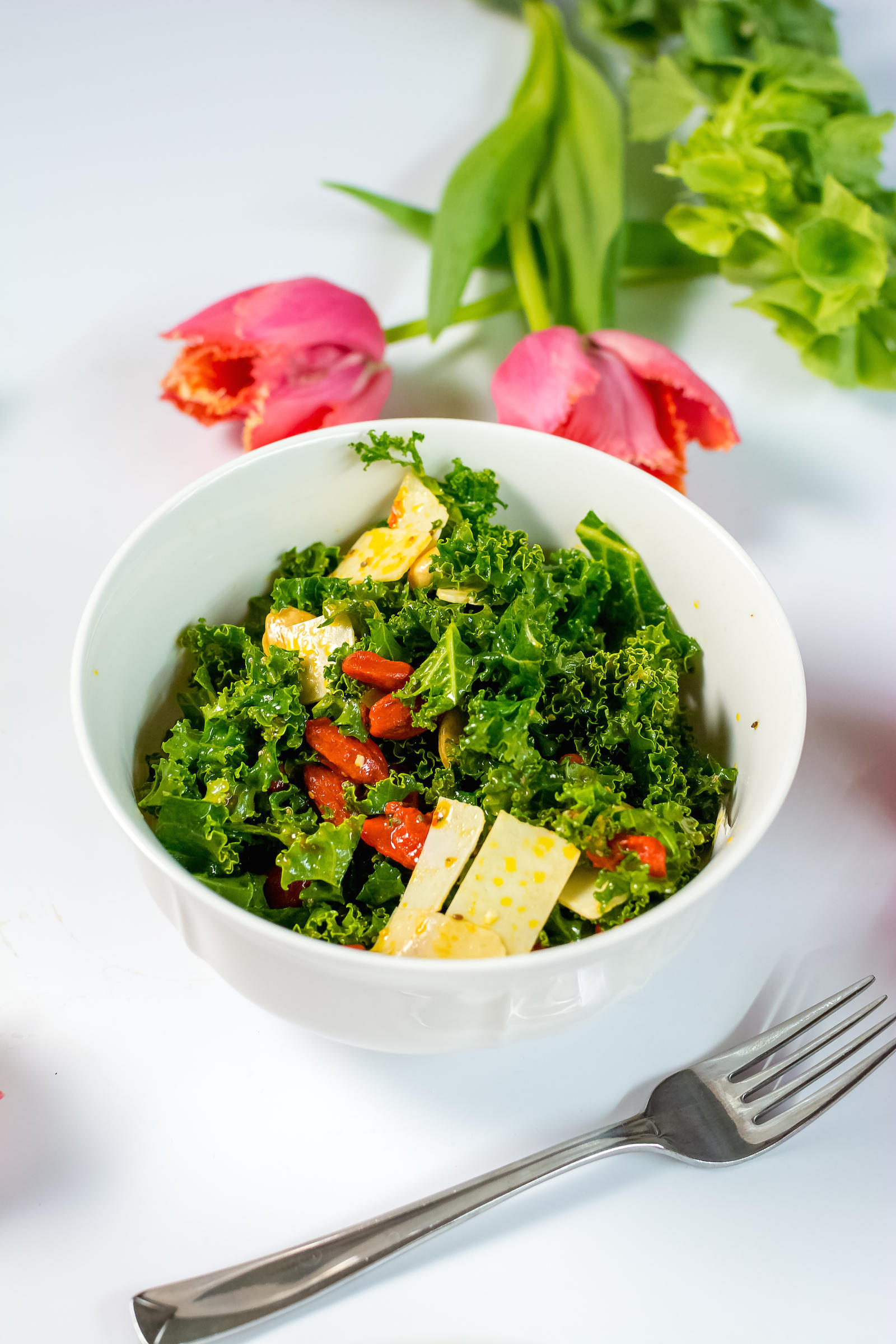 Don't forget to share your Goji Energy Kale Salad photos with the #SedBona tag on Instagram and Twitter!