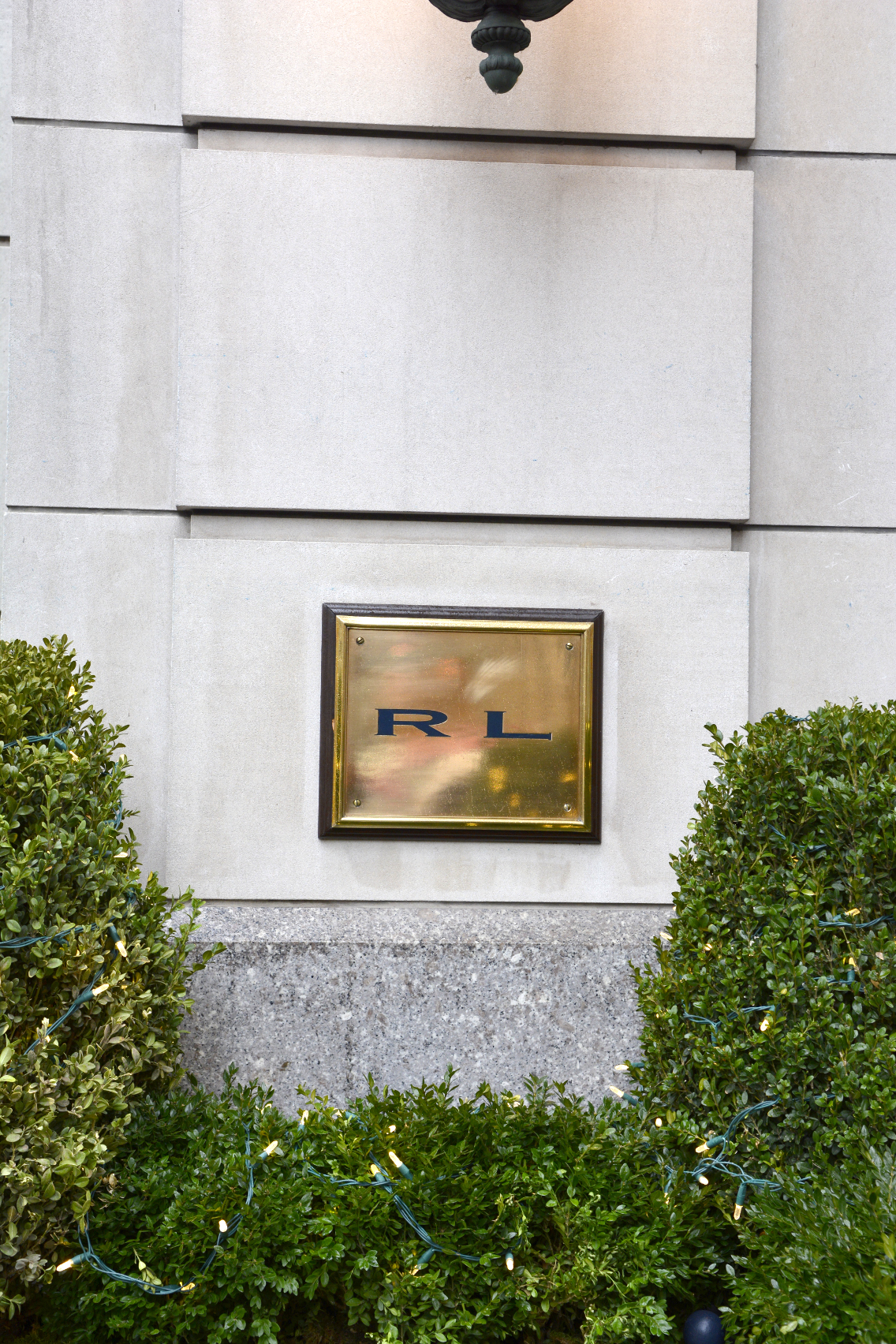 Just before Christmas, I met new fashion blogger Anna, of Noir Friday (a chic play on 'Black Friday' since Anna is ALL ABOUT DESIGNER SALES) for a little R&R at RL, Ralph Lauren's Michigan Avenue restaurant.
Meet Anna, the most stylish woman I've yet met on my blogging journey. She floors me with her fun accessories and "it items" every single time we meet.
Honestly, If there was one closet I could raid, it would be hers!
Now I know I've mentioned my love for RL before… it's one of those Chicago restaurants that I usually end up at, one way or another, every couple of weeks because it's just SO DELICIOUS! They specialize in American fare with a sophisticated, Ralph Lauren aesthetic that's reminiscent of an old, gentlemen's smoking room.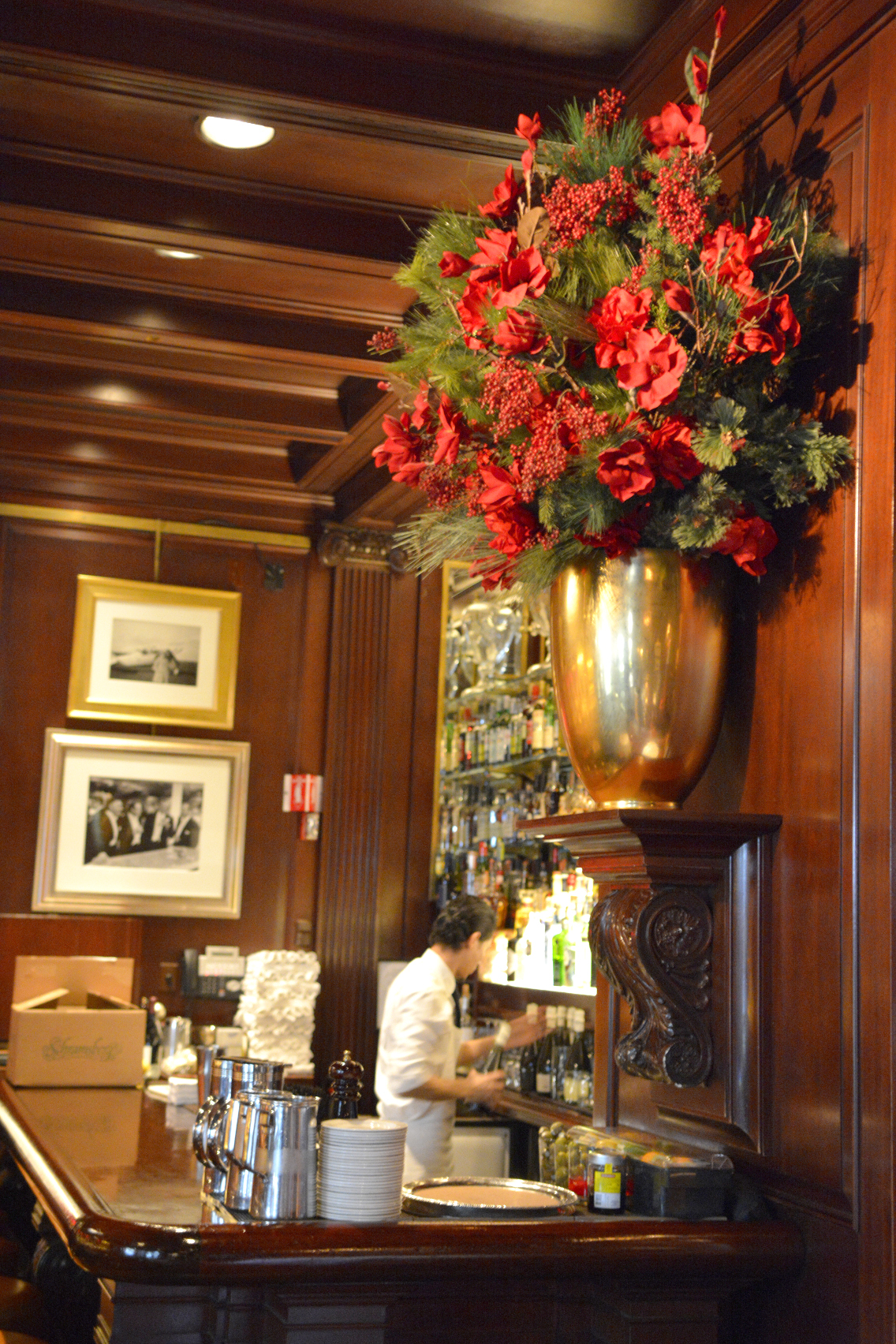 The charming, rich wood interior feels very European with its dark, ornate details. It was decorated resplendently for Christmas that day with bursting bouquets of red flowers dripping over the decor elegantly too.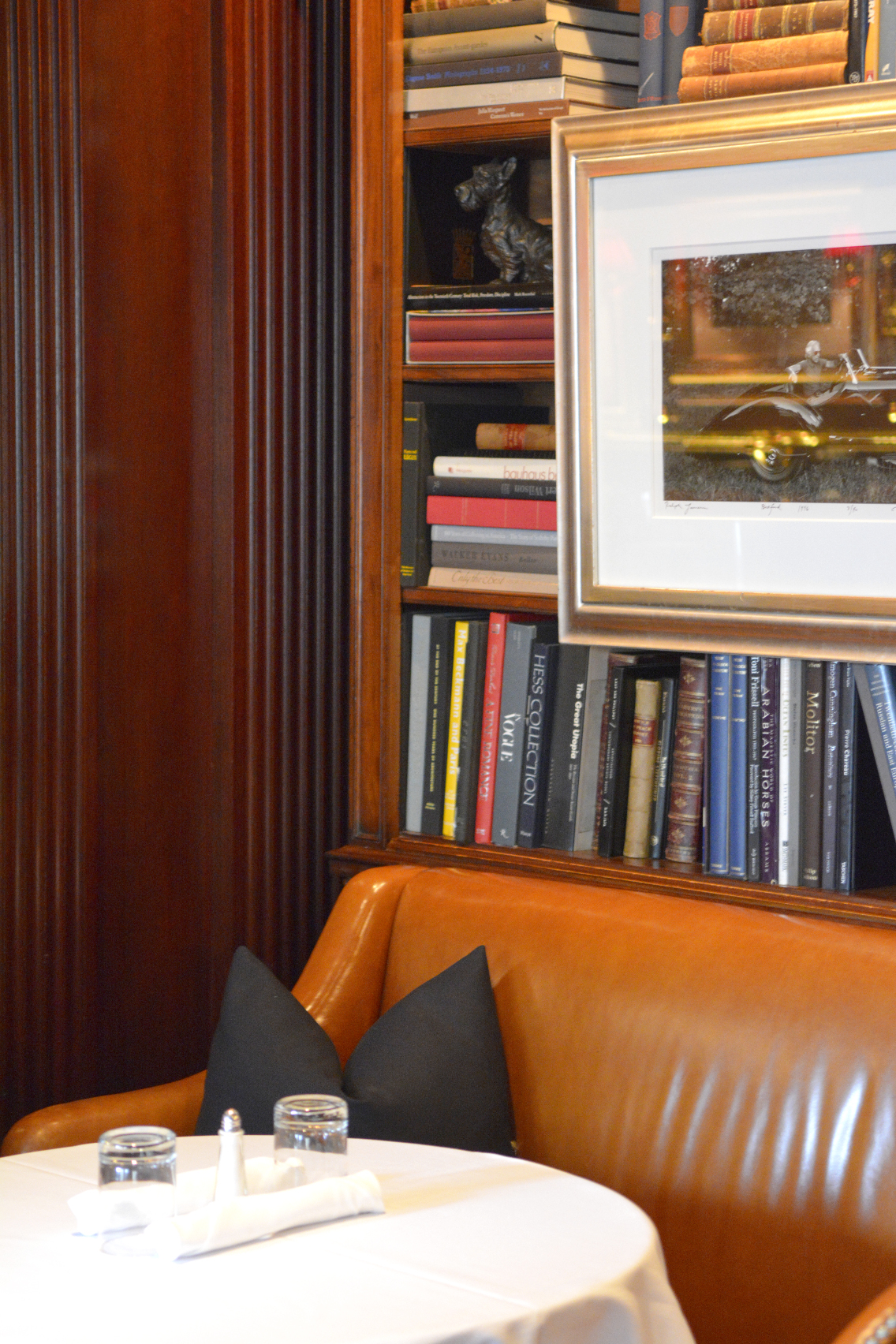 RL has many cozy leather couches and chaises for dining at tucked next to its walls of library shelves. Do you think they will allow me to reserve this table permanently so I may work here every day!?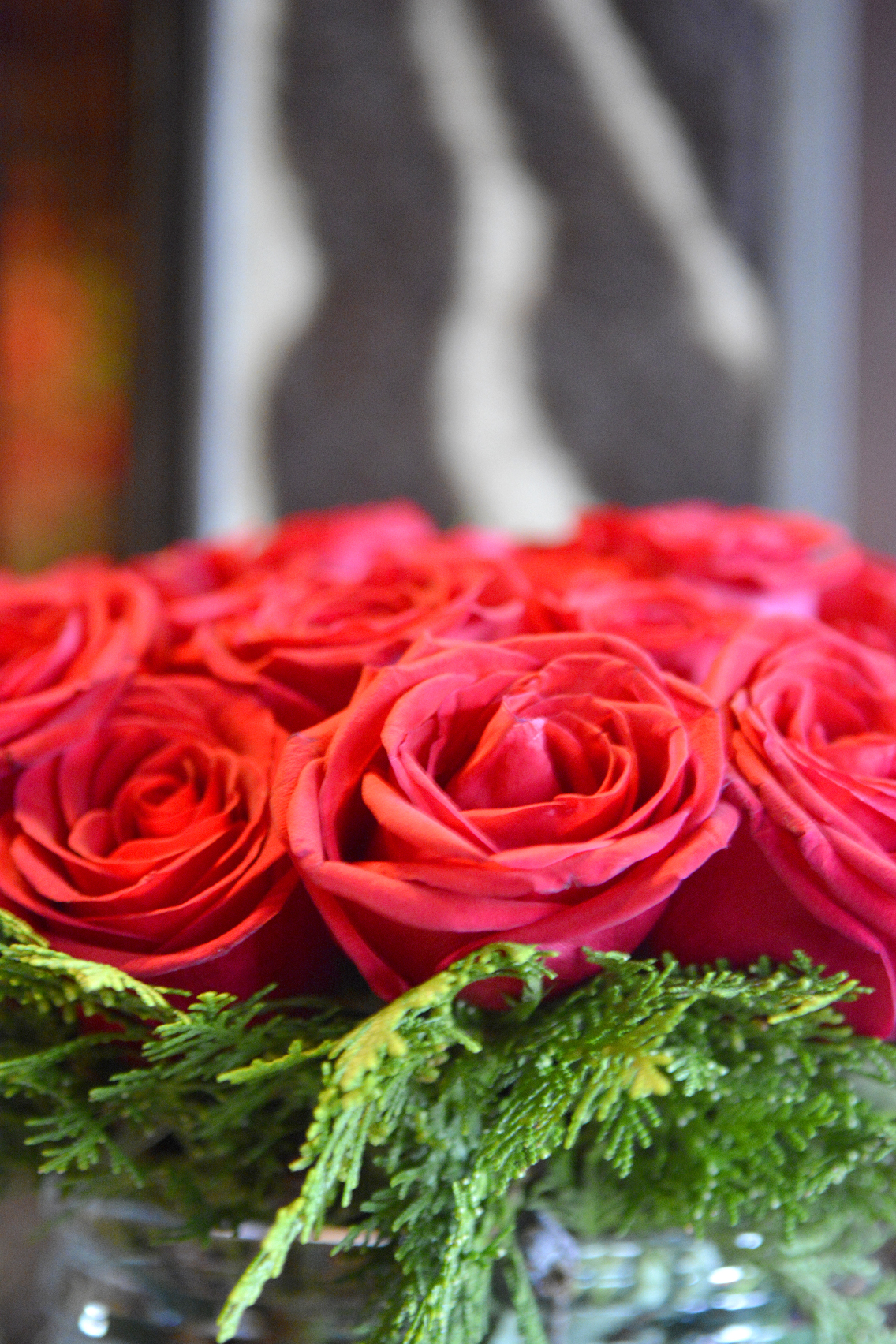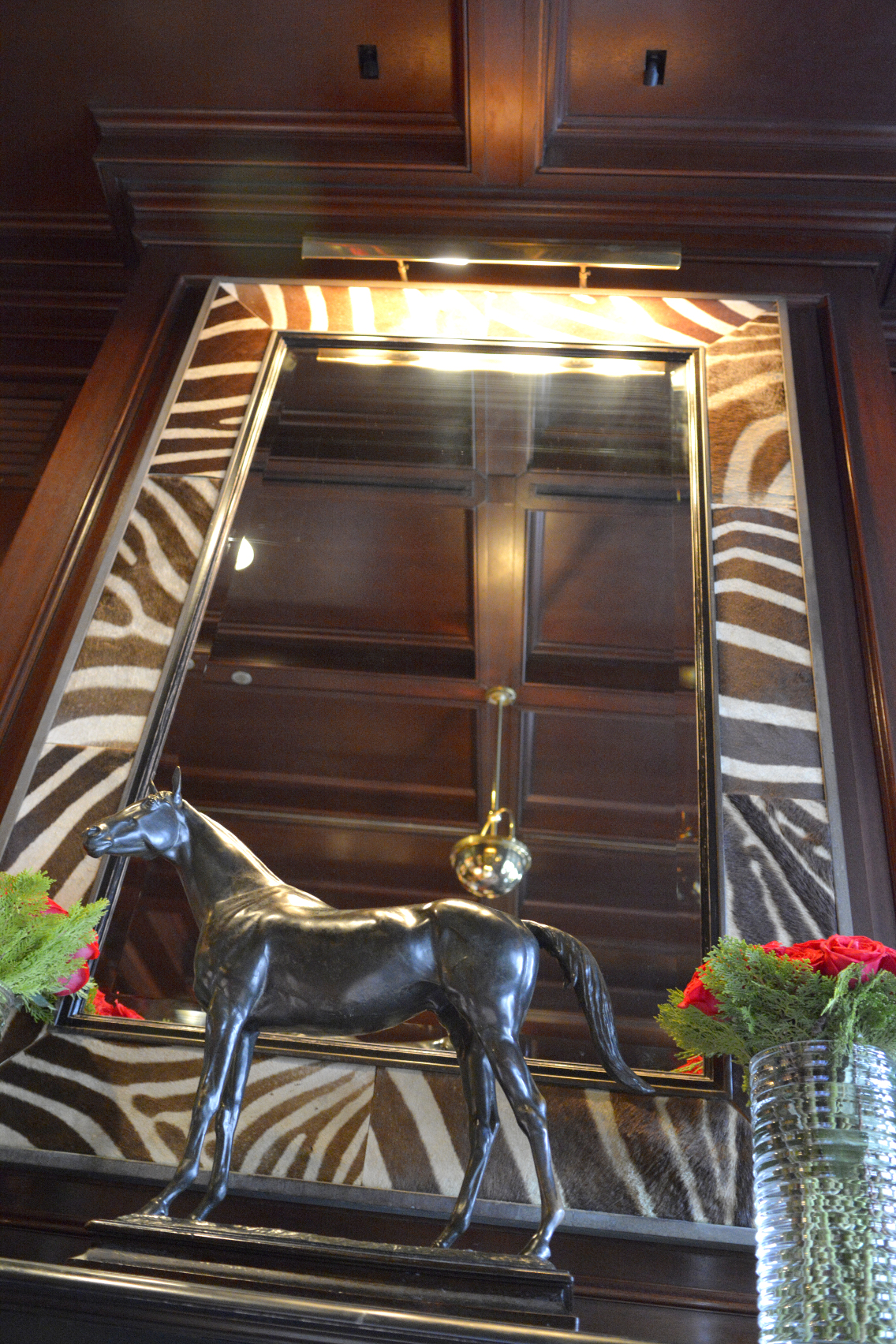 Naturally, the decor does have some distinctively 'Ralph' touches like this enormous animal print mirror hanging over the central fire.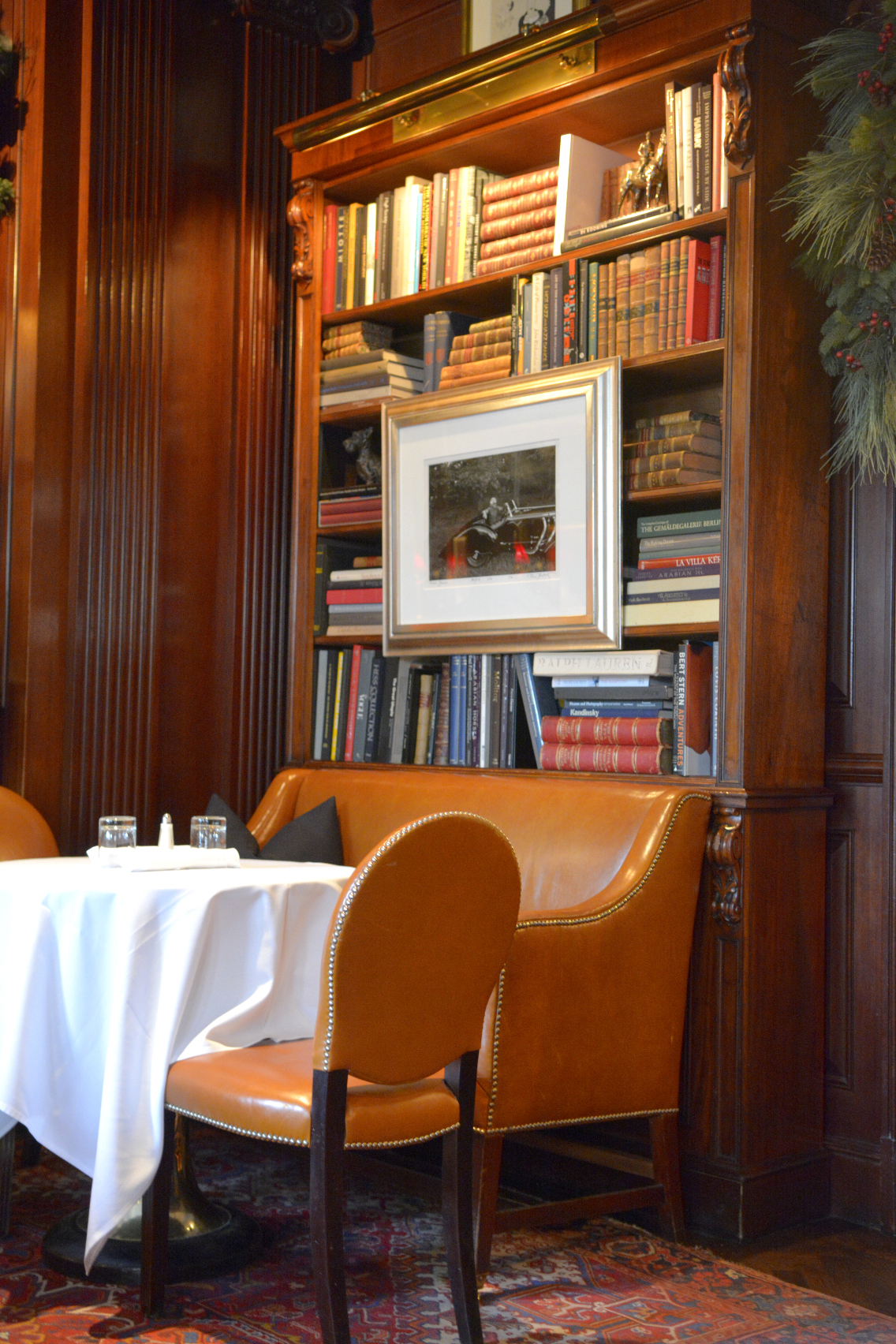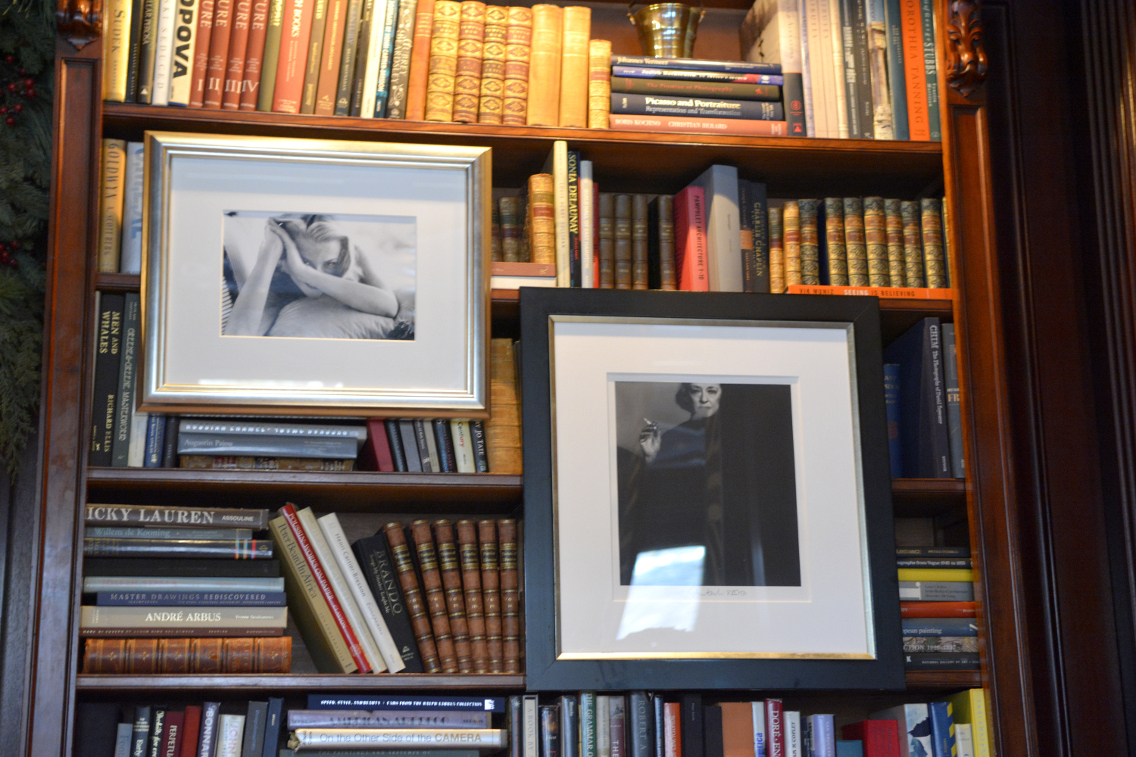 Can you think of a more sophisticated atmosphere for lunch than one brimming with piles of antique books? I just love having meetings at this restaurant – the ambiance soothes your soul.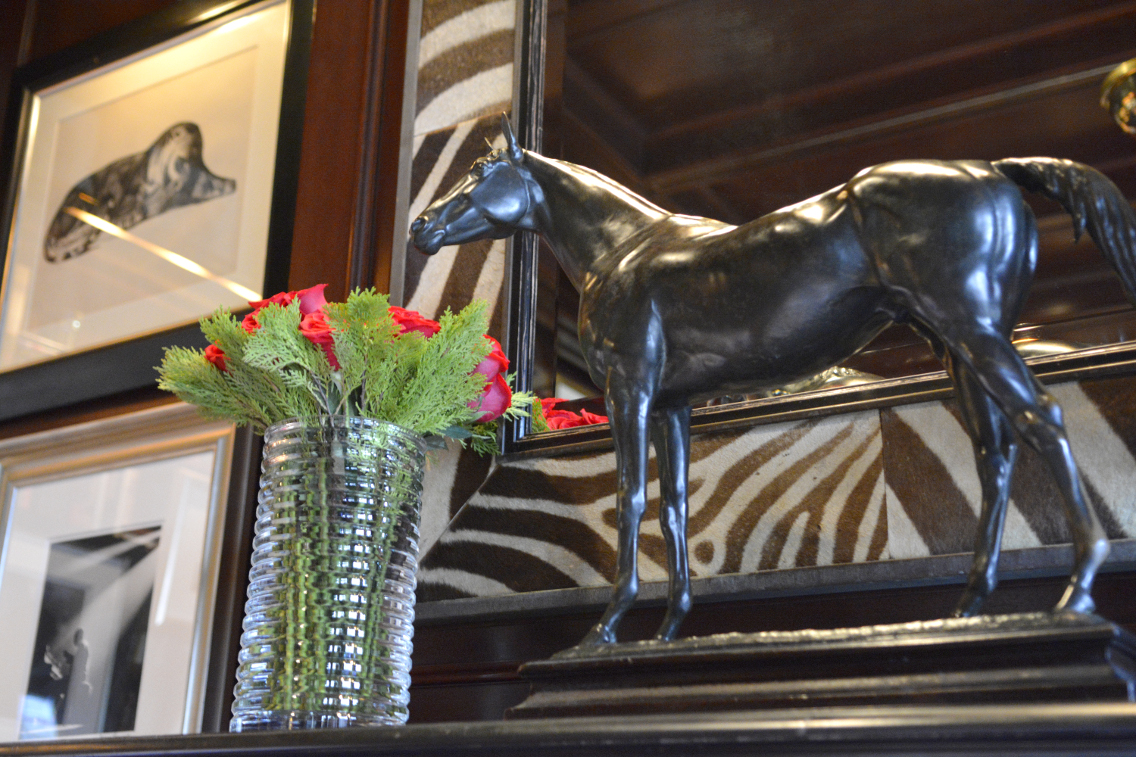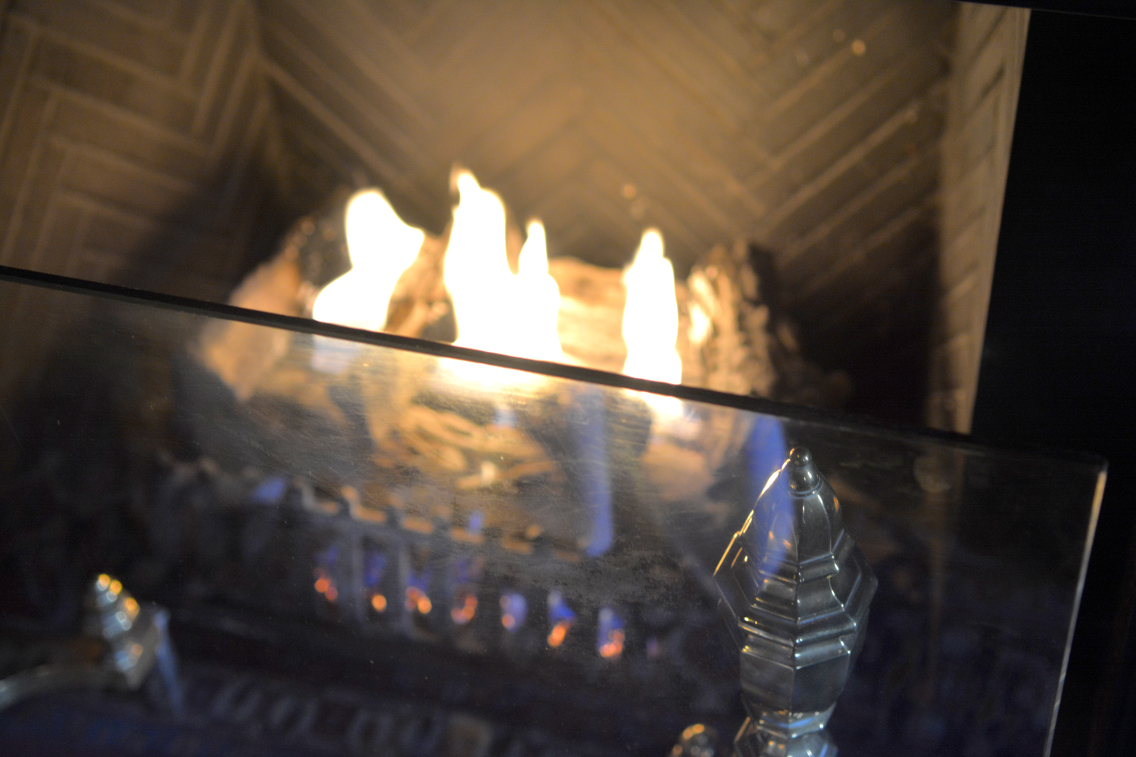 But there's a very well-known secret at RL that Anna taught me: if you can, arrive early and request the BEST table in the house and the most COVETED — the legendary fireplace table!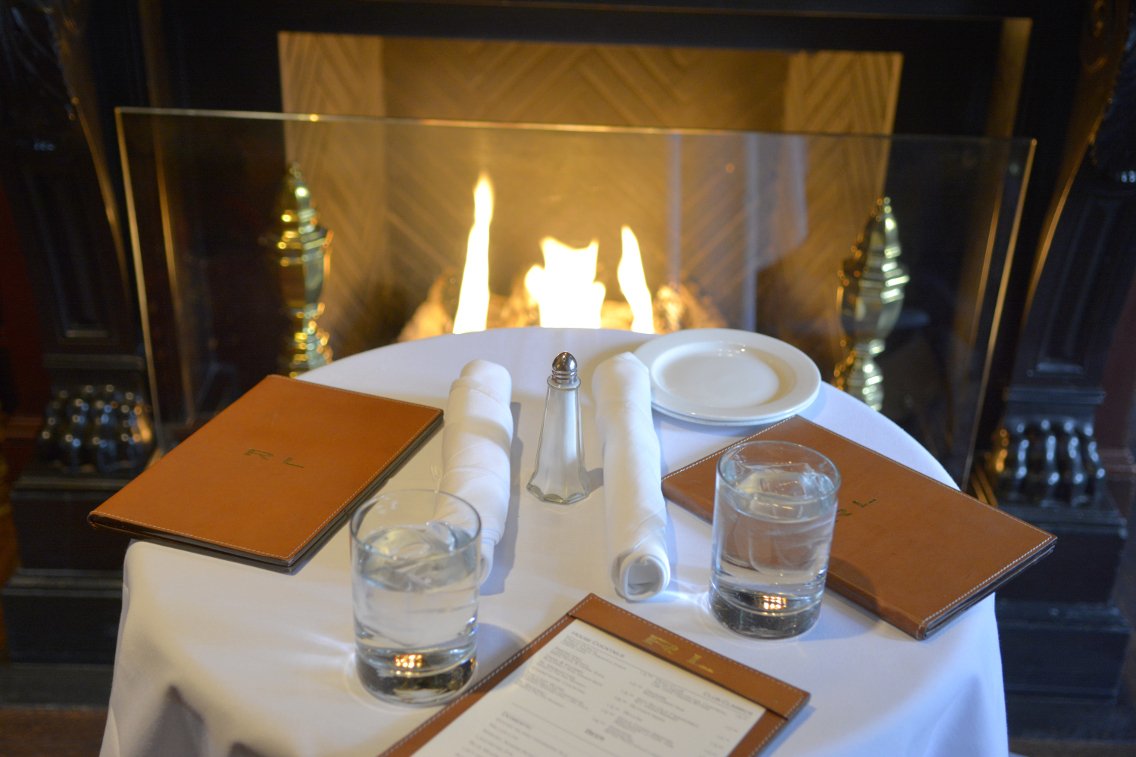 Seriously do lunch dates get any better than this? Not to mention that you get to sit in HUGE leather chaise chairs while you cozy up next to the fire.
Downright romantic… Anna, you knew I felt that way about you (or at least your wardrobe), right?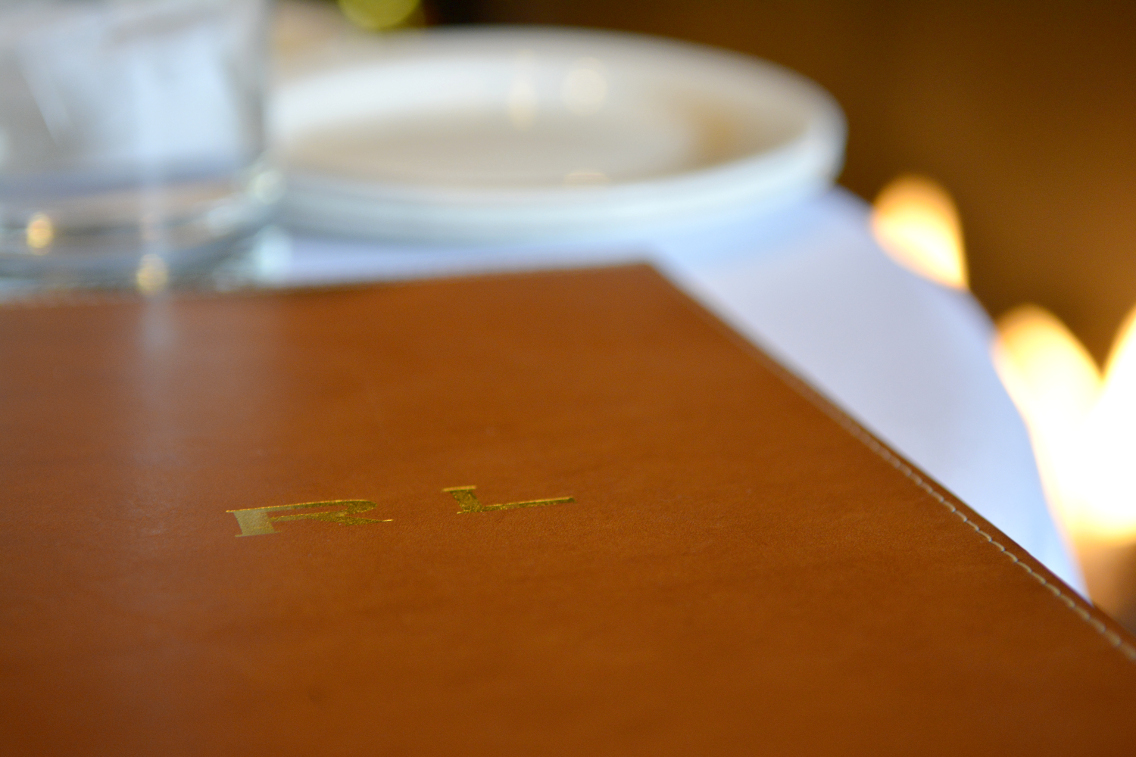 I'm a sucker for RL's cognac leather menus too.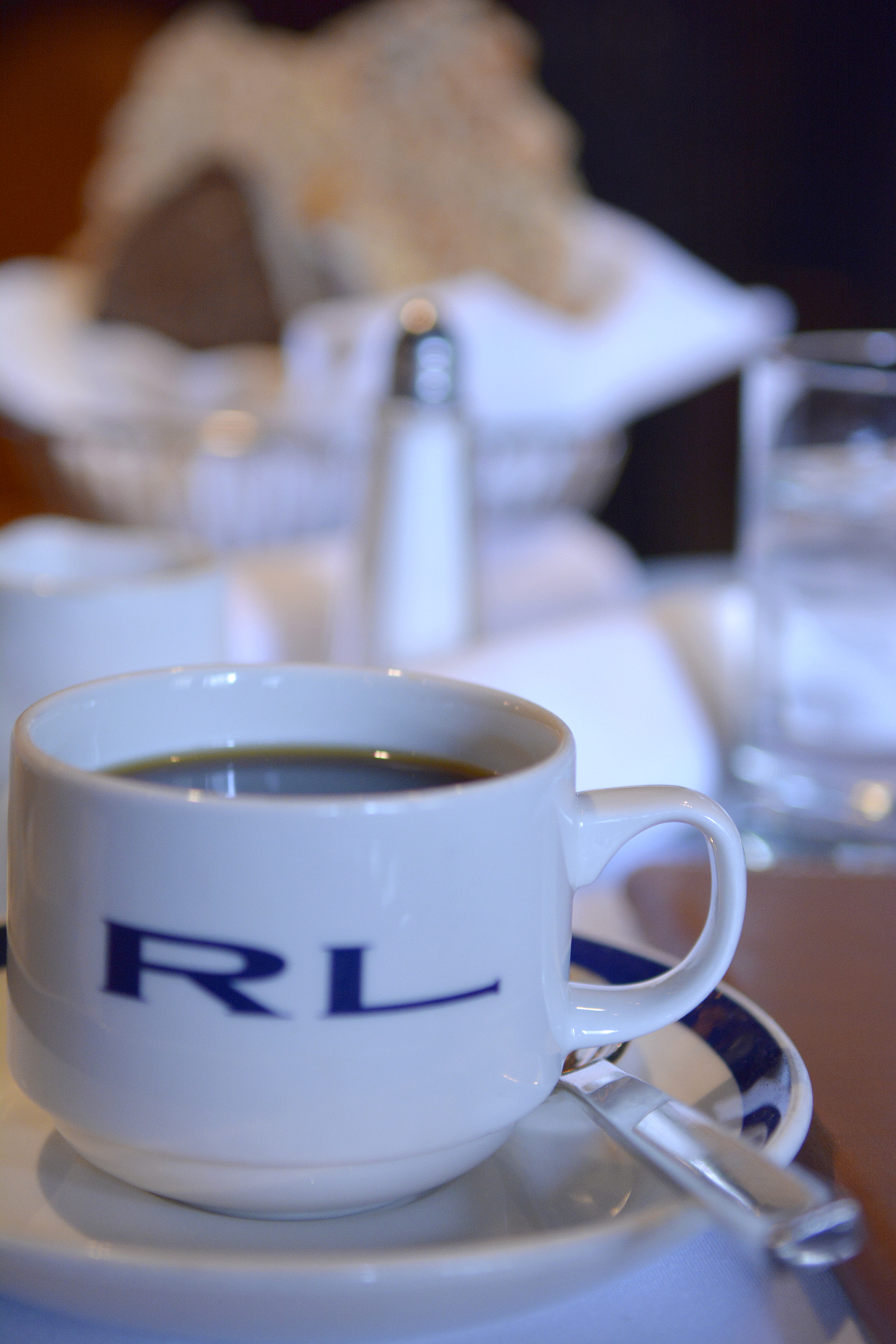 After sitting down to our prized table, we 'de-layered' ourselves and ordered some libations…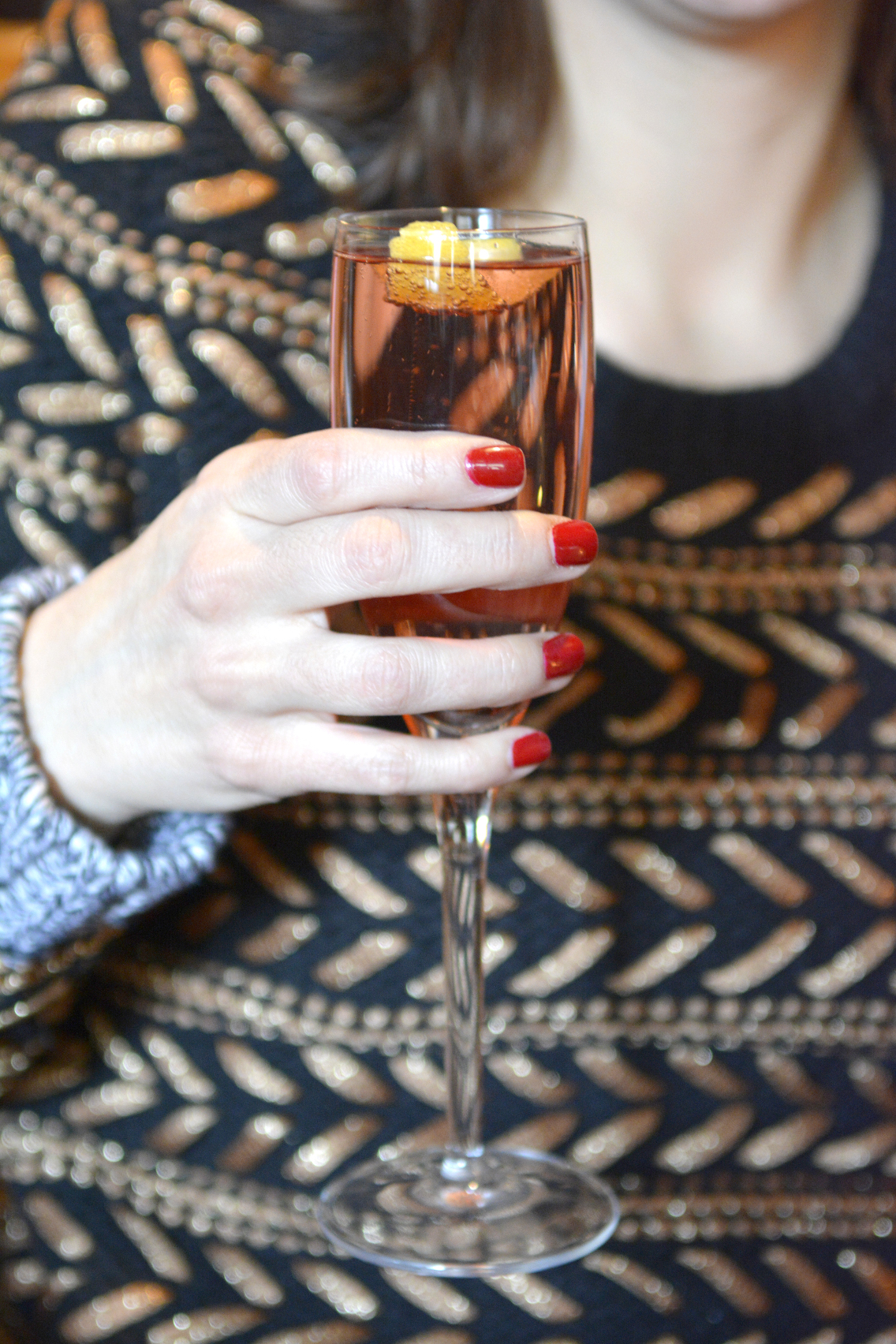 Including a Kir Royal for Anna. Don't you just love her red nails and festive knit sweater?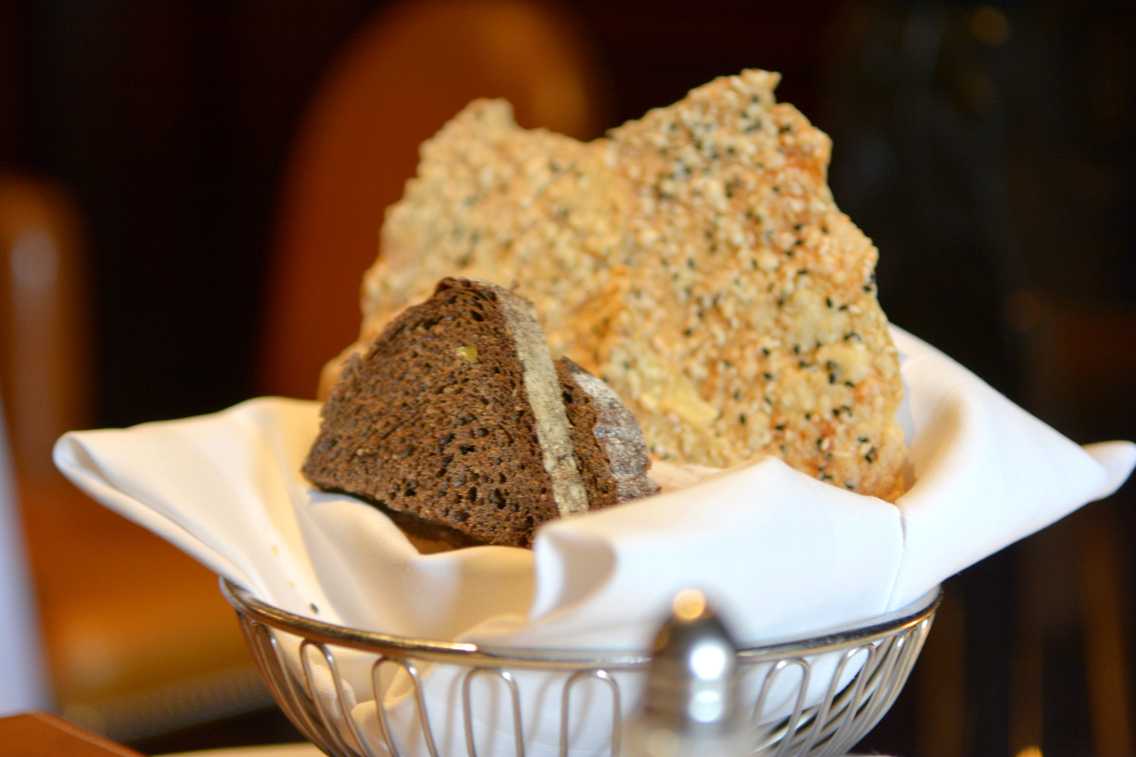 As always, our meal started with my favorite part: the beloved bread basket. I love those tall parmesan crisps so much! Their texture is somehow airy yet crunchy and, when paired with the salty parmesan, these become downright delectable! They're so good, I included them in my favorite things I ate in 2014 post.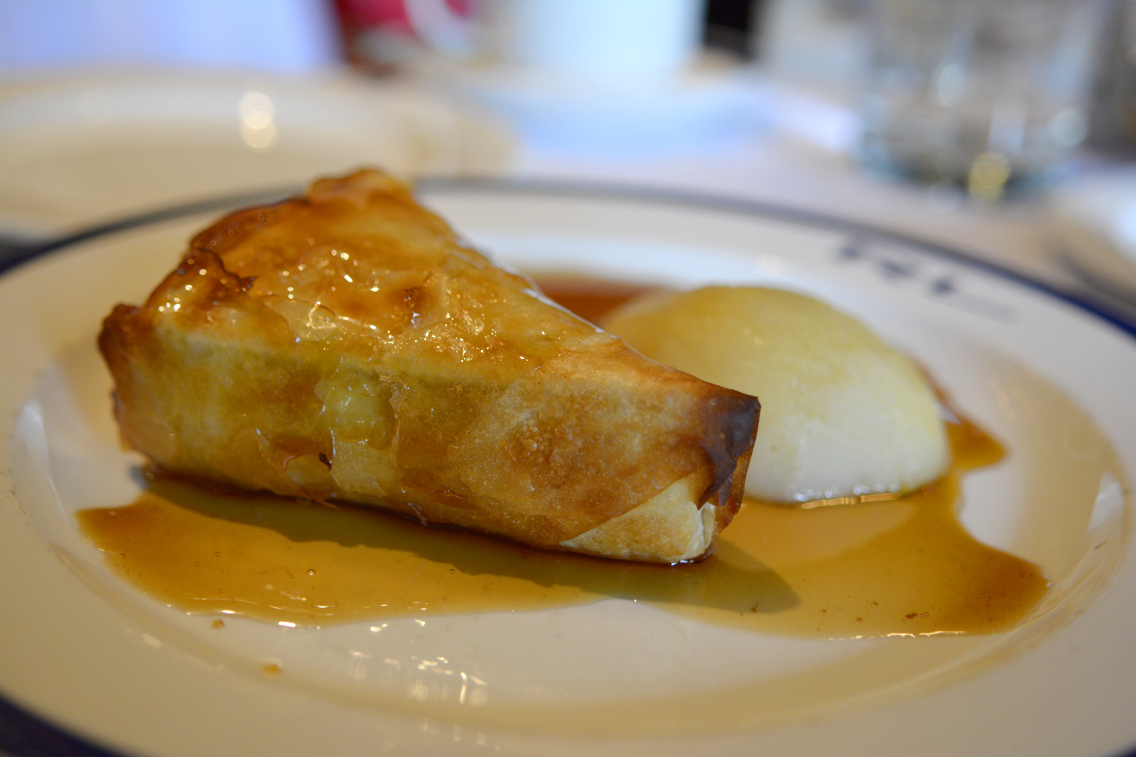 I had specifically been wanting to try this divine appetizer on our lunch date. I had never ordered it and was tired of drooling all over myself whenever I saw a waiter carrying one out of the kitchen. So we started of with RL's perfect winter appetizer: Baked Cheese of Saint Andre Triple Cream and poached pear all drowning in maple syrup.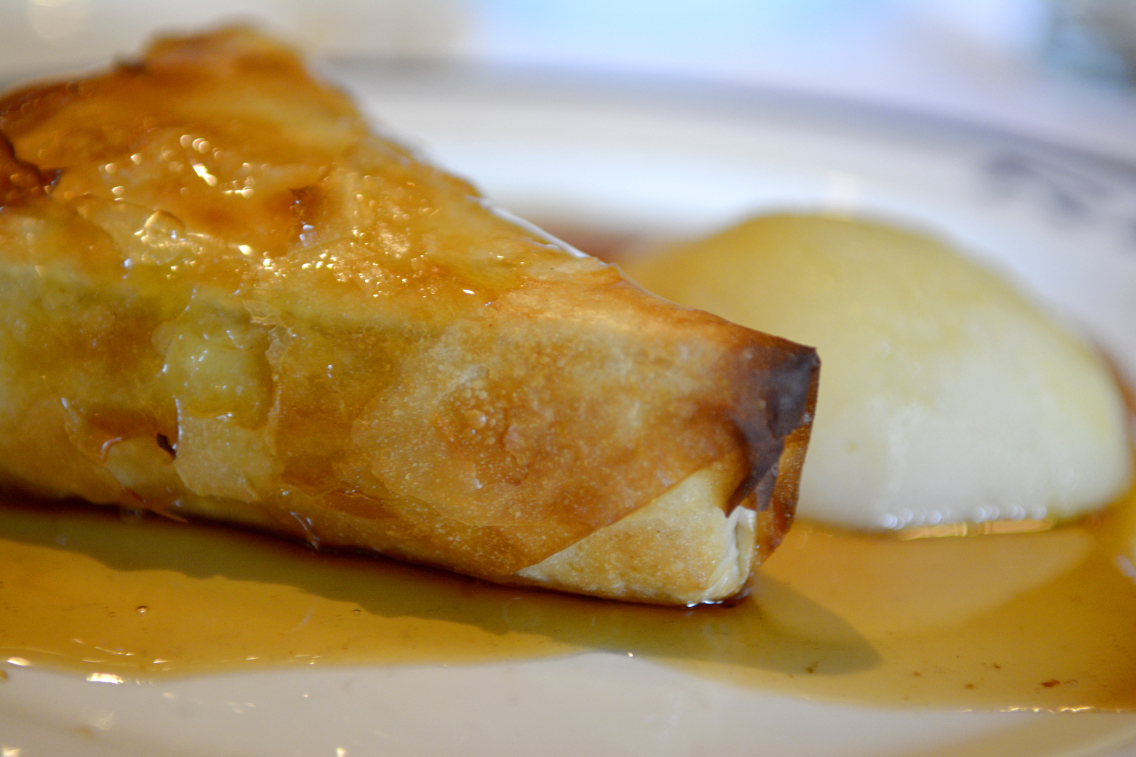 Flaky dough wrapping the most divinely creamy cheese in its crispy embrace — how do I love thee?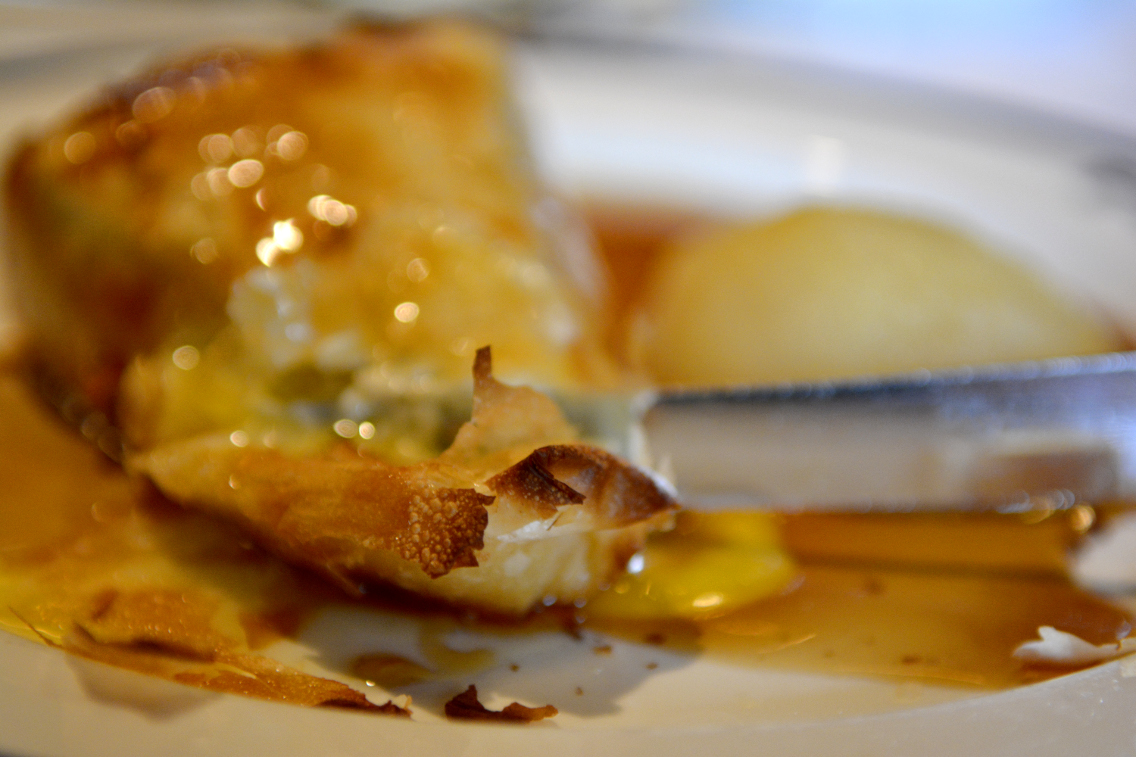 #swoon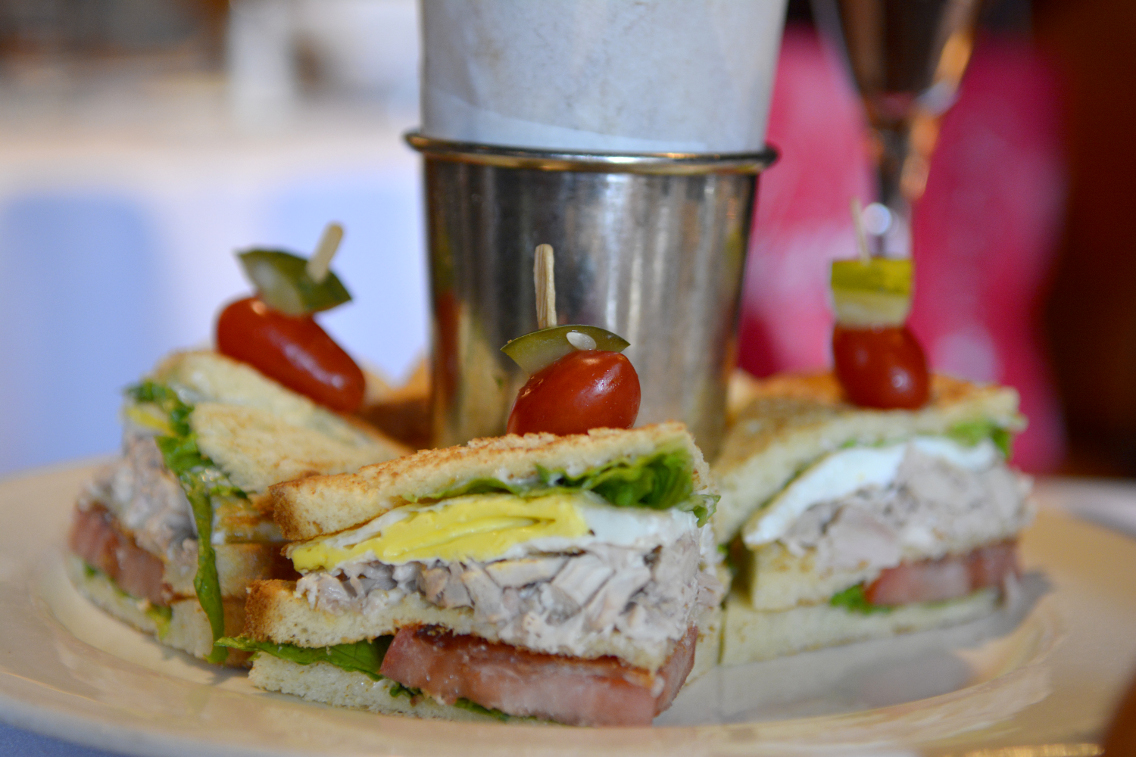 For our entrée orders, Anna opted for the most classic of RL sandwiches: the Polo Club. Chicken, bacon, lettuce, tomato and mayo, with hard-cooked egg all served with RL's delicious fries!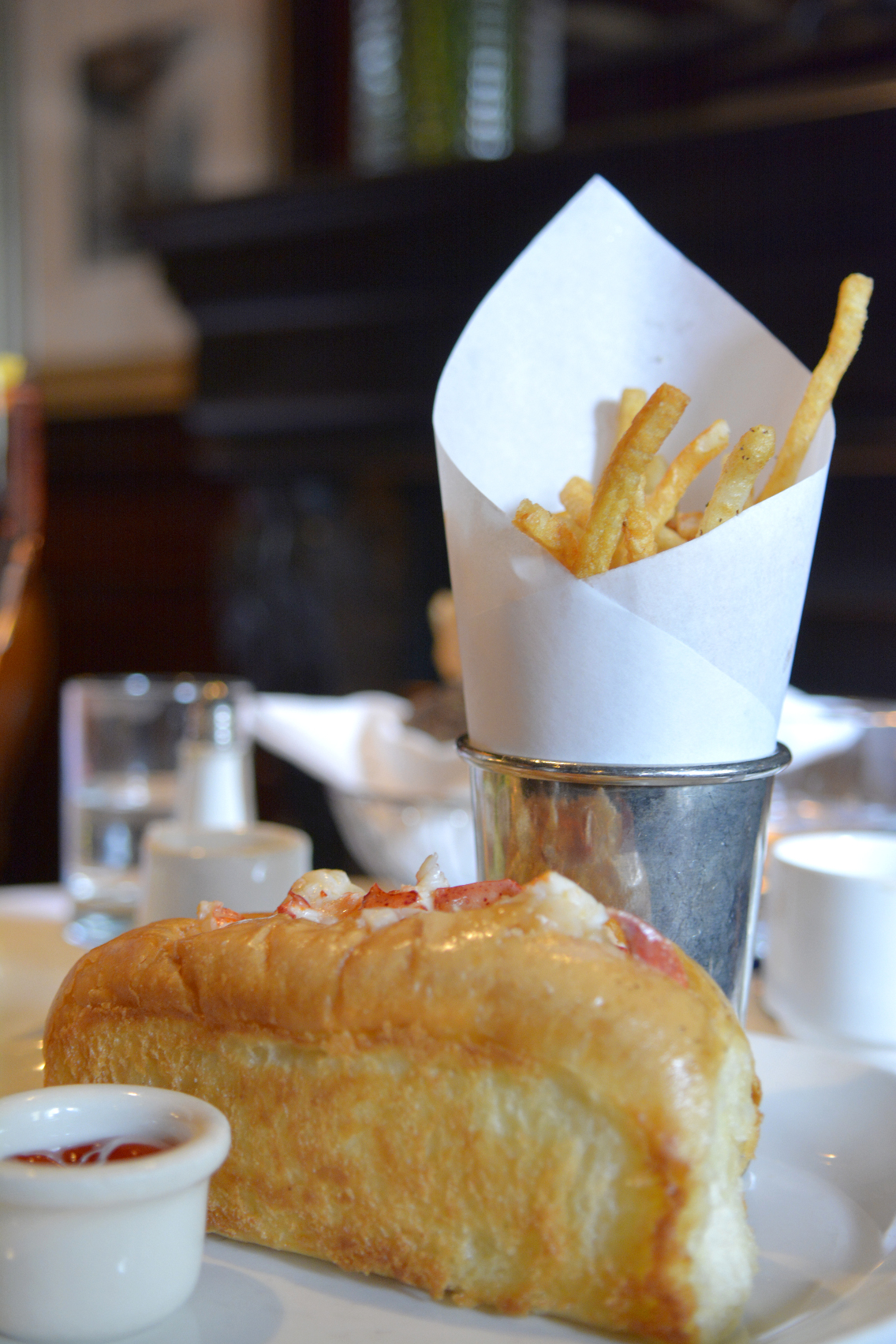 While I got a little more luxurious and ordered my very first RL Lobster Roll. The sinful buttery roll is jam-packed with tender lobster in the creamiest of sauces.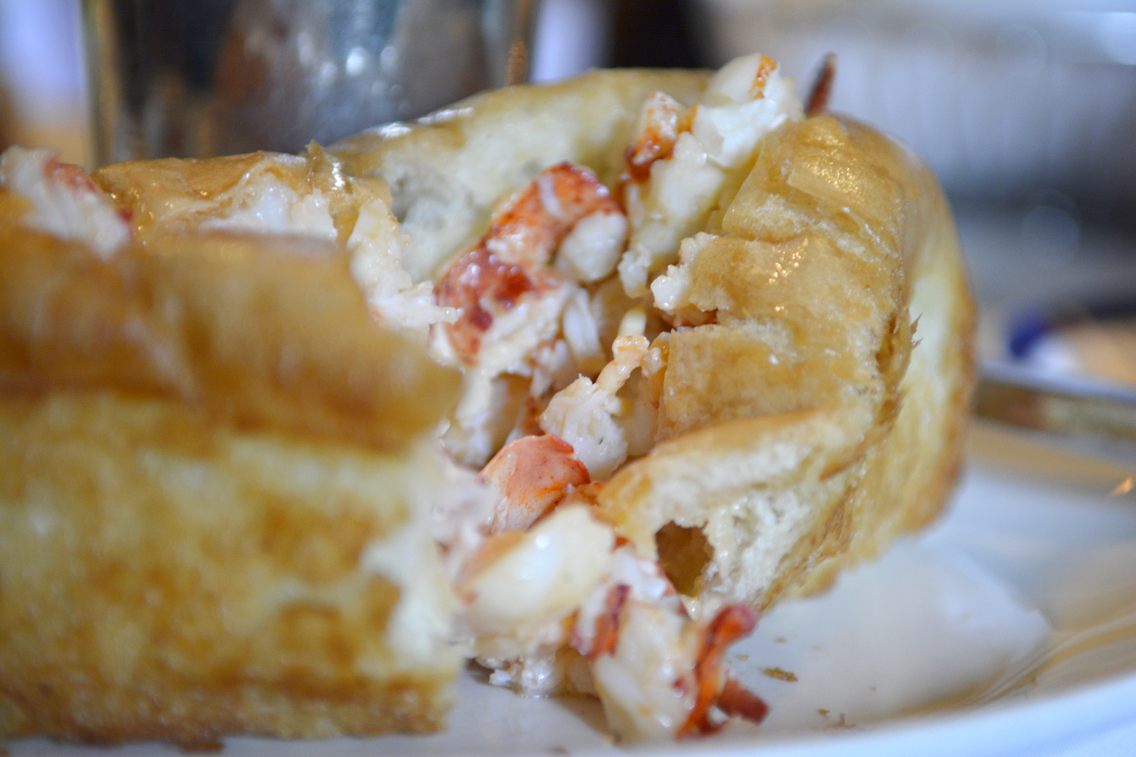 Rich, buttery and ENORMOUS! The portion was enough for me to enjoy it for dinner too. And sooooooo good.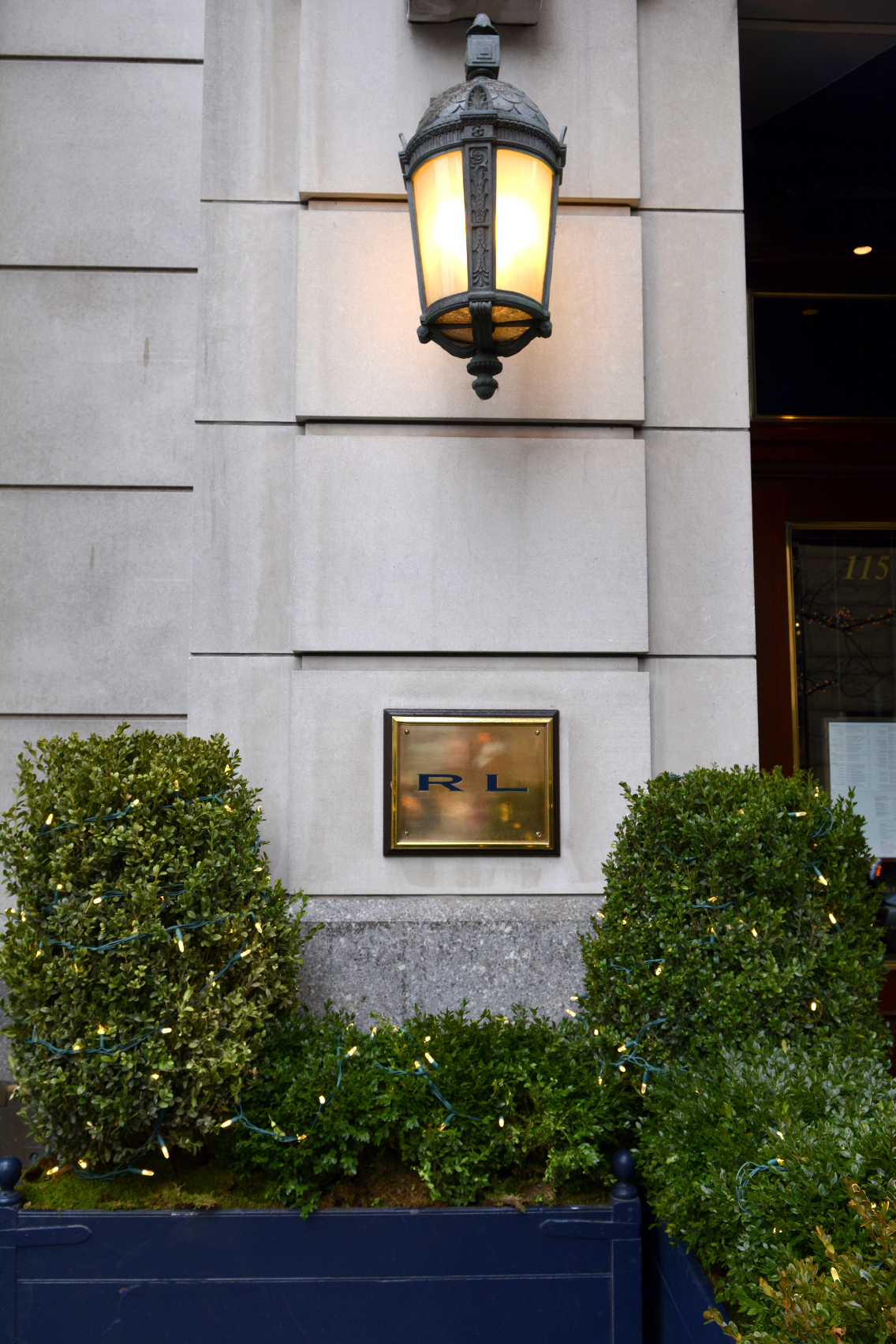 As it always is at RL, the meal was fantastic and the setting truly stunning. Too bad we didn't have room for dessert (next time!).
Don't forget to check out Anna's gorgeous new blog too!