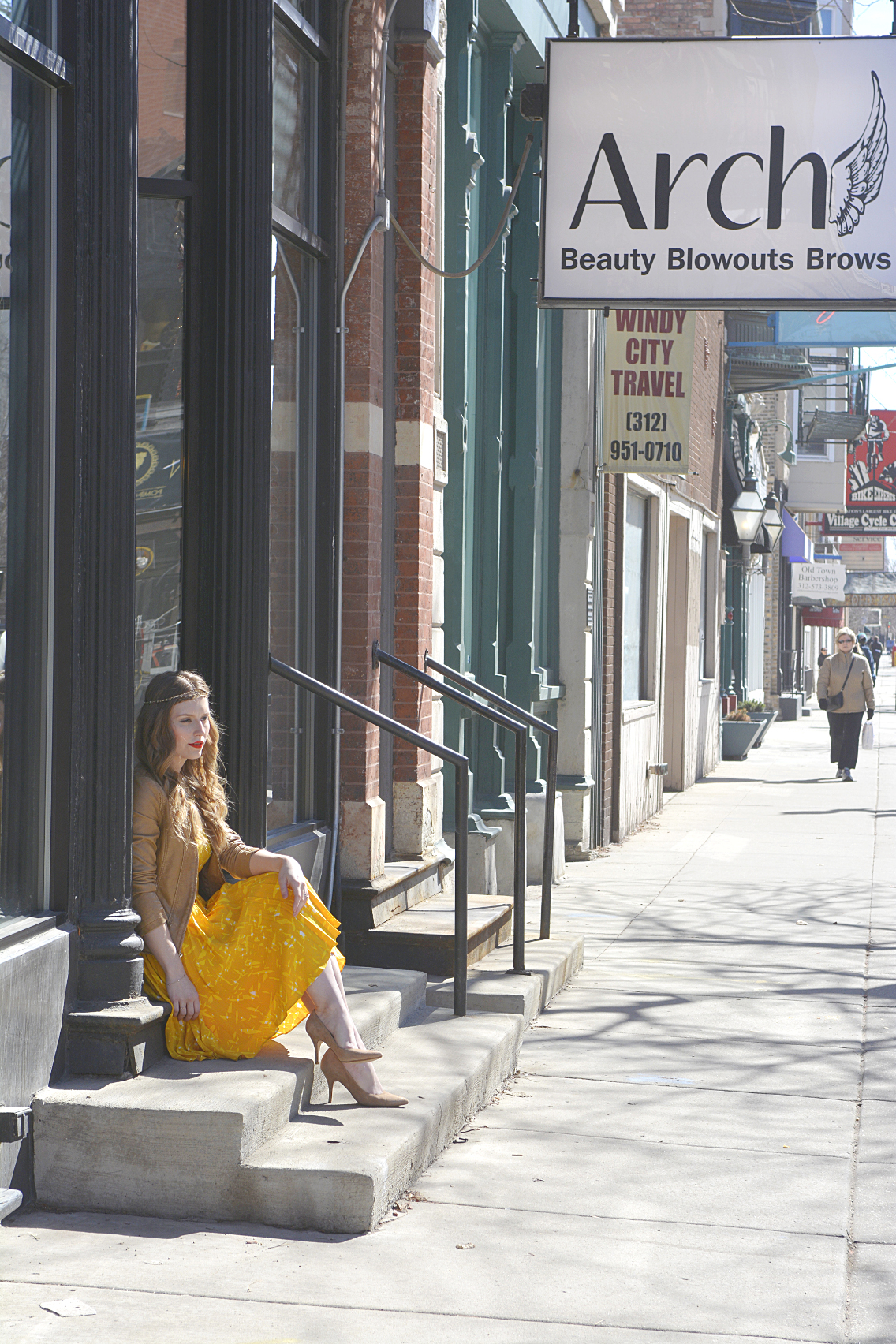 A few months before my wedding in 2013 I decided it was time to have my eyebrows shaped for the first time. I'd always had sparse and fair eyebrows that I'd tweeze into terrifying shapes myself and the time had finally come for some professional help!
So I hopped on Yelp and discovered Emma and her store Arch Apothecary. She's one of the highest rated eyebrow specialists in the entire city and one visit to her will quickly tell you why. After over two years of seeing her every five weeks, I can safely say I won't let anyone else touch my brows. They are unruly and patchy but after Emma works her magic I feel red-carpet ready.
No joke!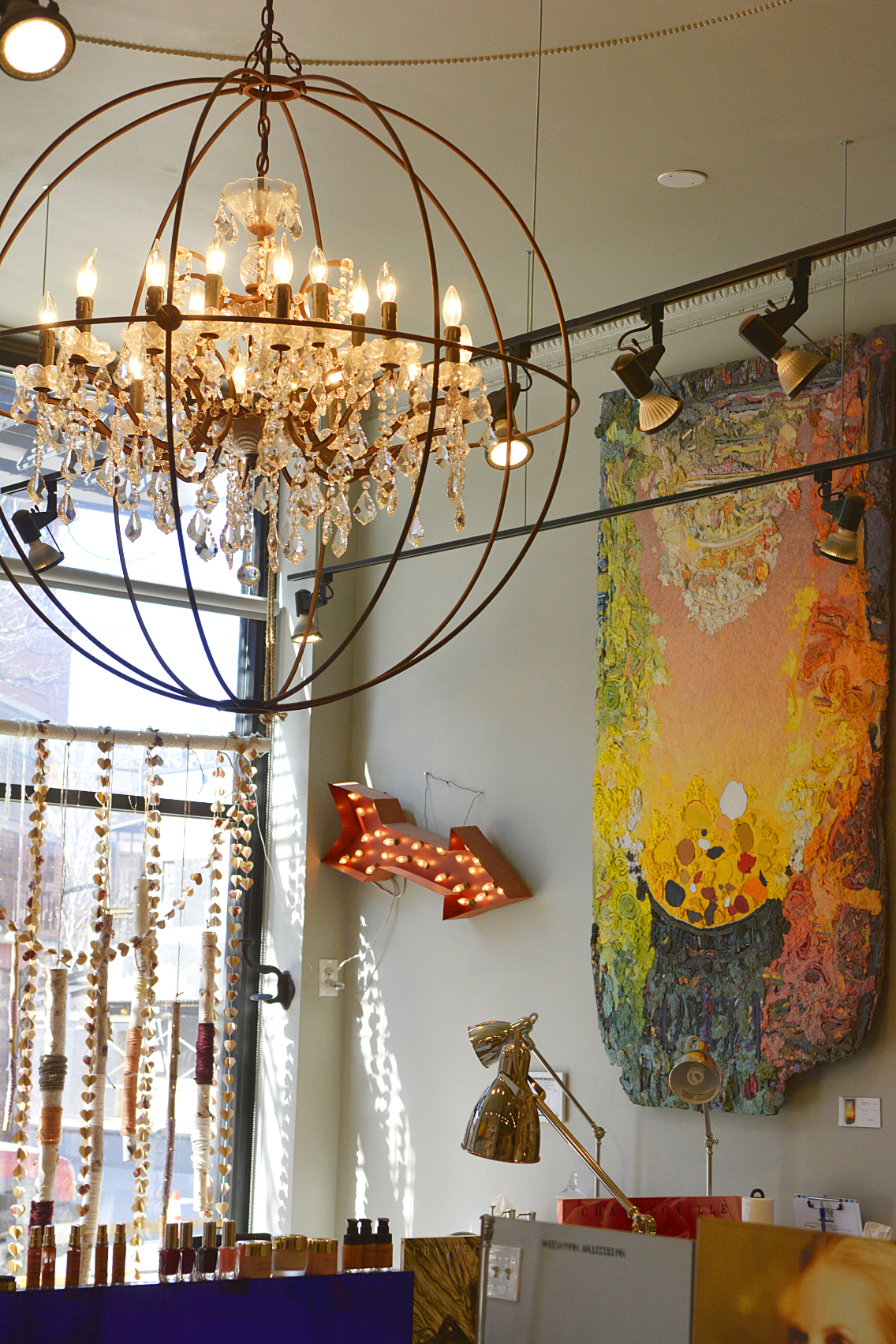 Emma and her incredible team are all wonder women! They have expanded Arch into two more stores (one in Rockford, Illinois and one in Madison, Wisconsin) and will no doubt slowly take over the Midwest with their fun, approachable take on beauty.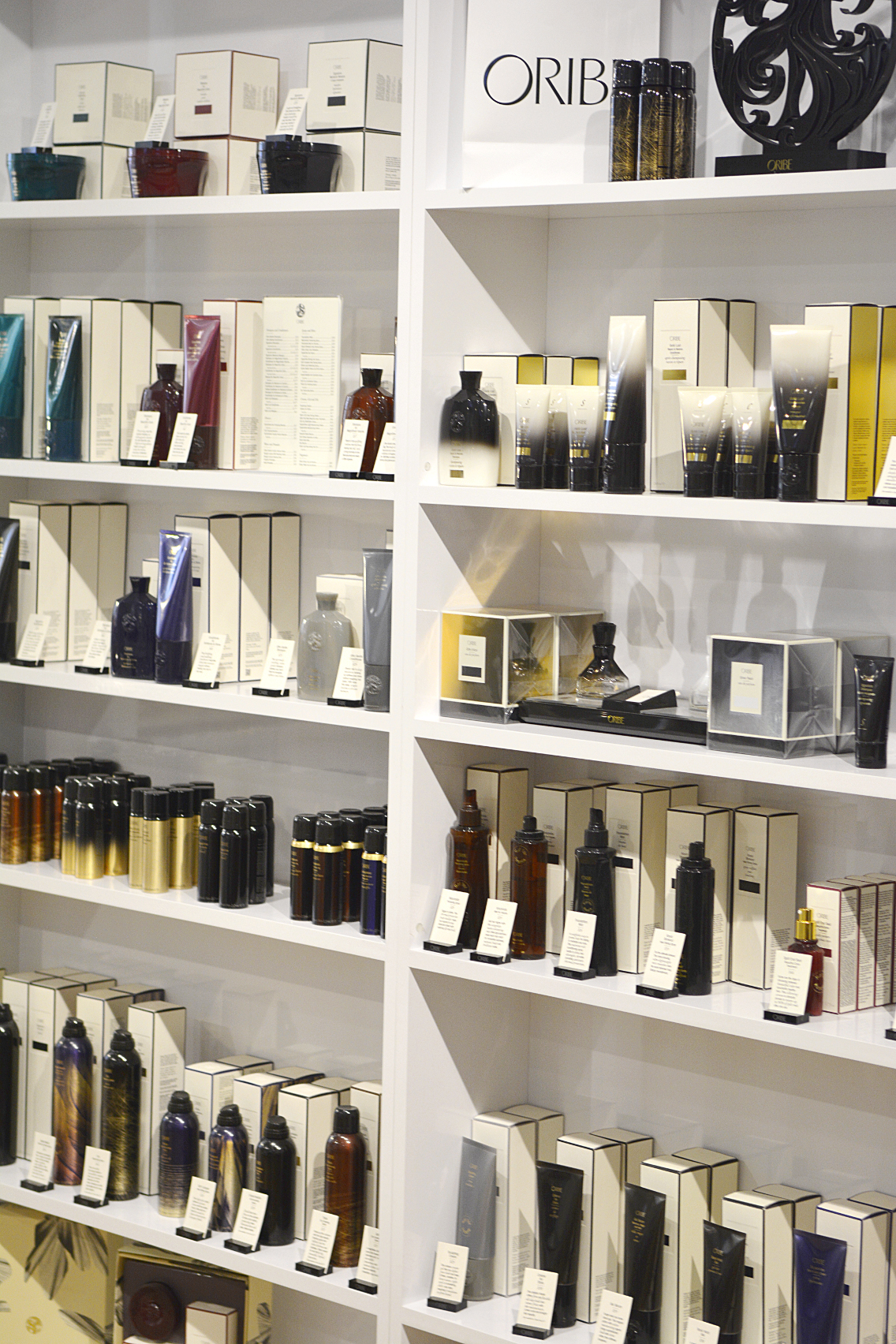 They stock some of the highest quality brands on the market: everything from Oribe to Chantecaille to Kevyn Aucoin.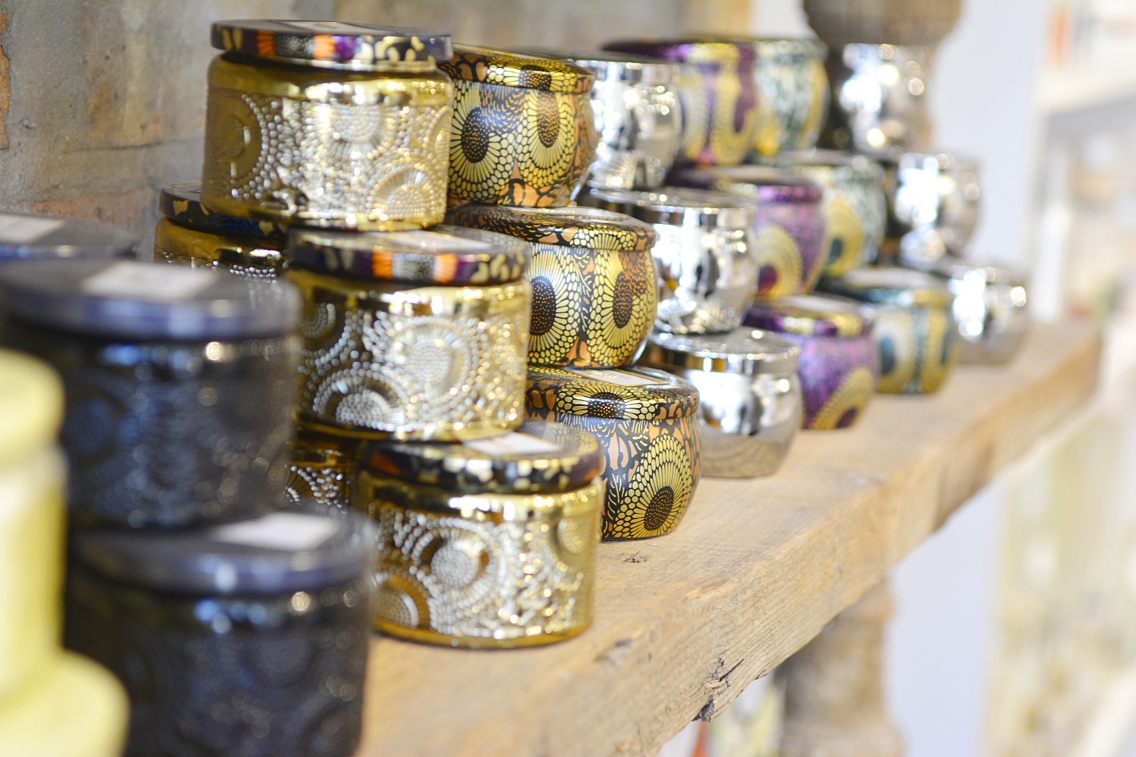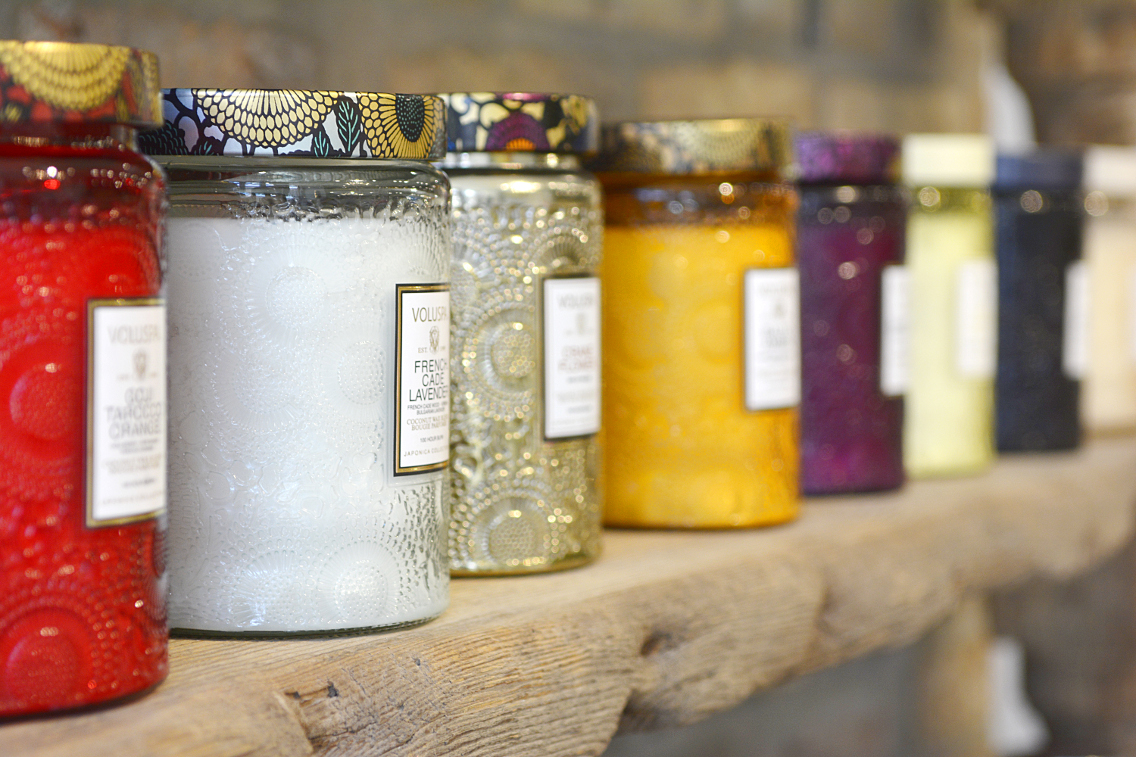 Not to mention a killer selection of candles, soaps, lotions, maternity products, and cosmetic accessories.
Over the years Emma has introduced me to many of my favorite beauty products.
She single-handedly convinced me to wear a bright red lip on my wedding day after I told her I was intimidated by a bold hue on my pale complexion. She took me around the entire store, dedicated to helping me find my perfect shade which we ultimately discovered as Kevyn Aucoin 'Eternal'. I wore it to my bridal shower, on my wedding day and plenty of times since here on Sed Bona too. It's one of my favorite hues and formulas and I am forever grateful to Emma for opening me up to the world of bold lip colors.
She also introduced me to one of my favorite nail polishes: Deborah Lippmann 'Amazing Grace', a bright, clean white polish that elongates stubby fingers like mine and looks elegant yet fresh. I love this polish so much I included it in my round-up of my six favorite polishes for spring.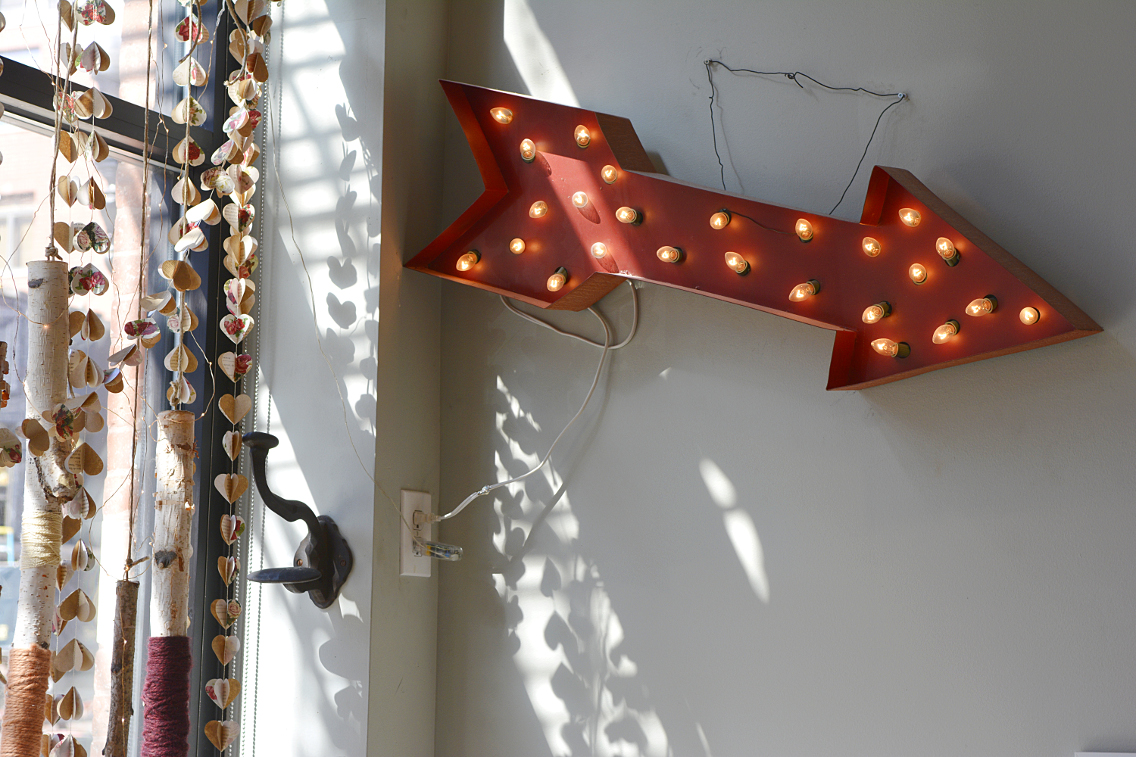 So when Emma asked if I wanted to help announce some exciting promotions Arch is running at all three store locations this Friday (tomorrow!), I couldn't say yes fast enough.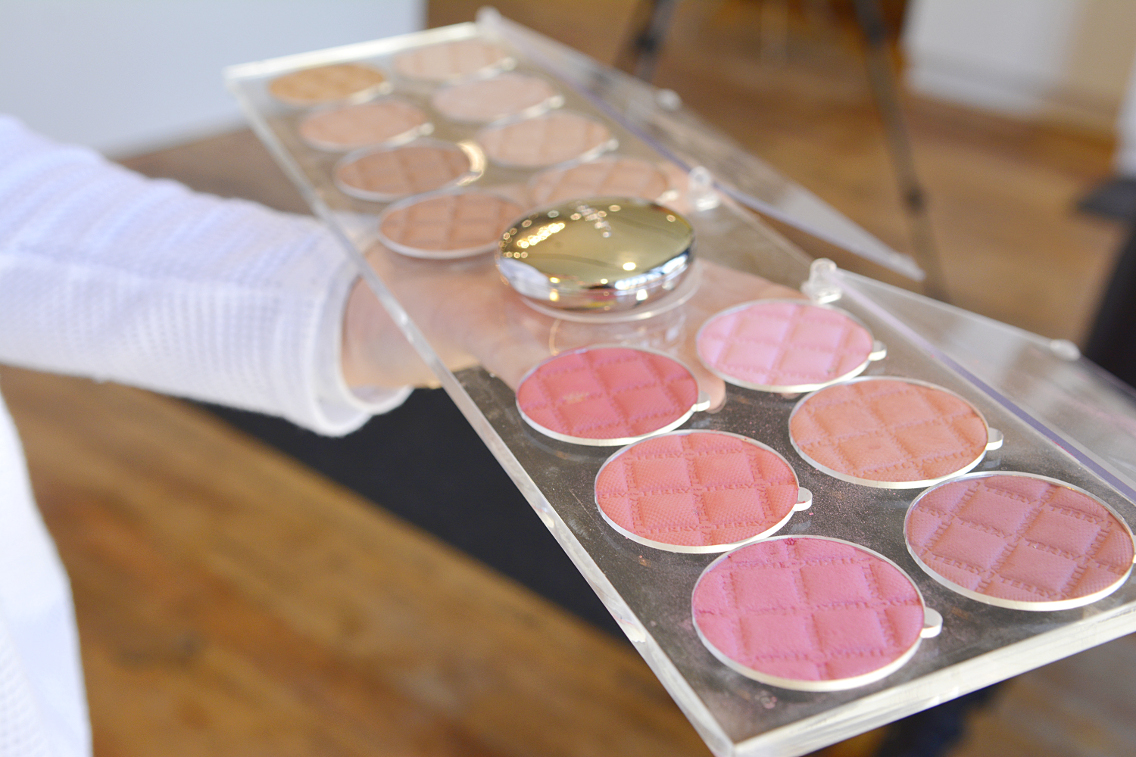 First I sat down for a makeover from the genius herself, Emma.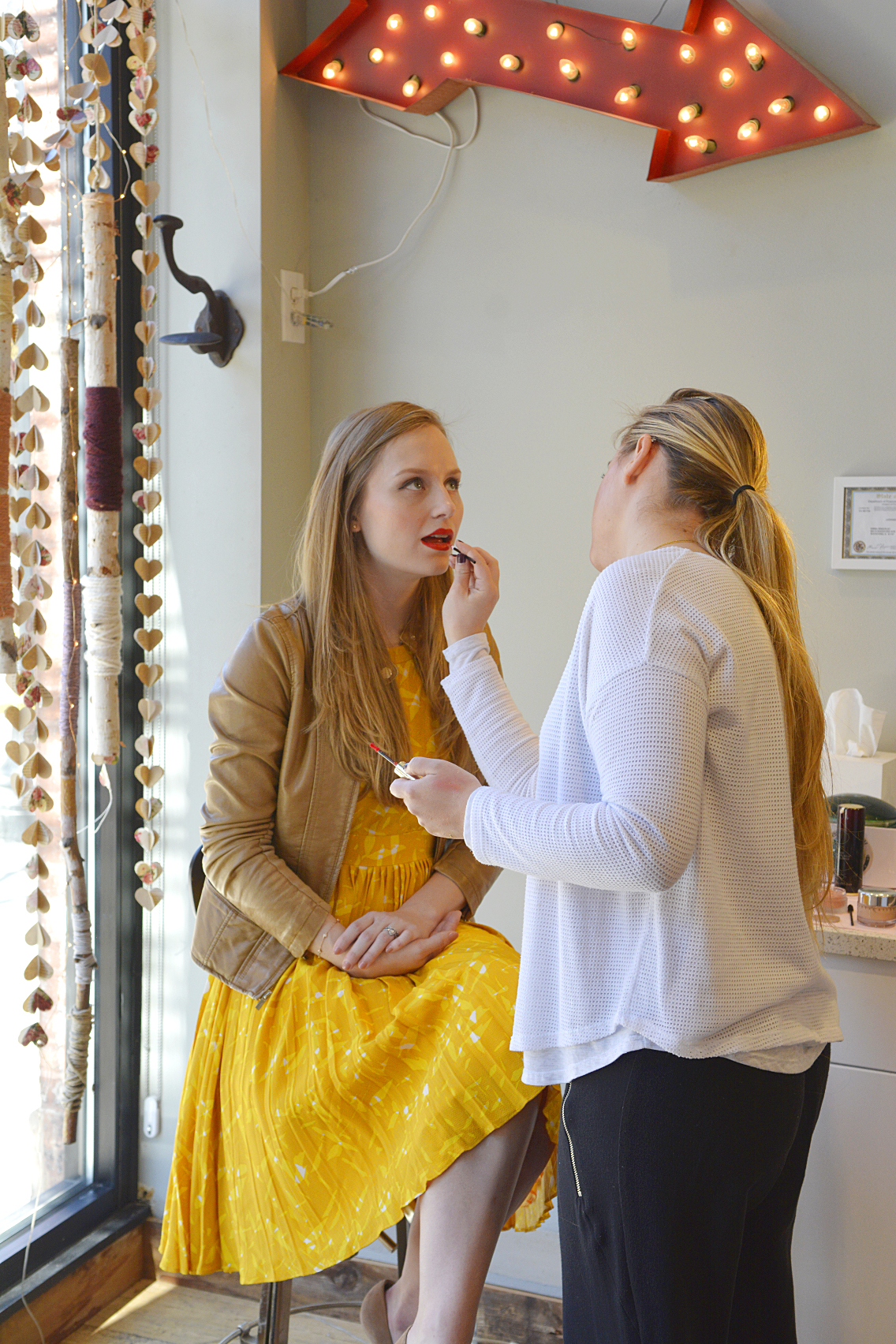 I always trust Emma with a bold lip after she found me my perfect red shade so I told her to try something fun and adventurous!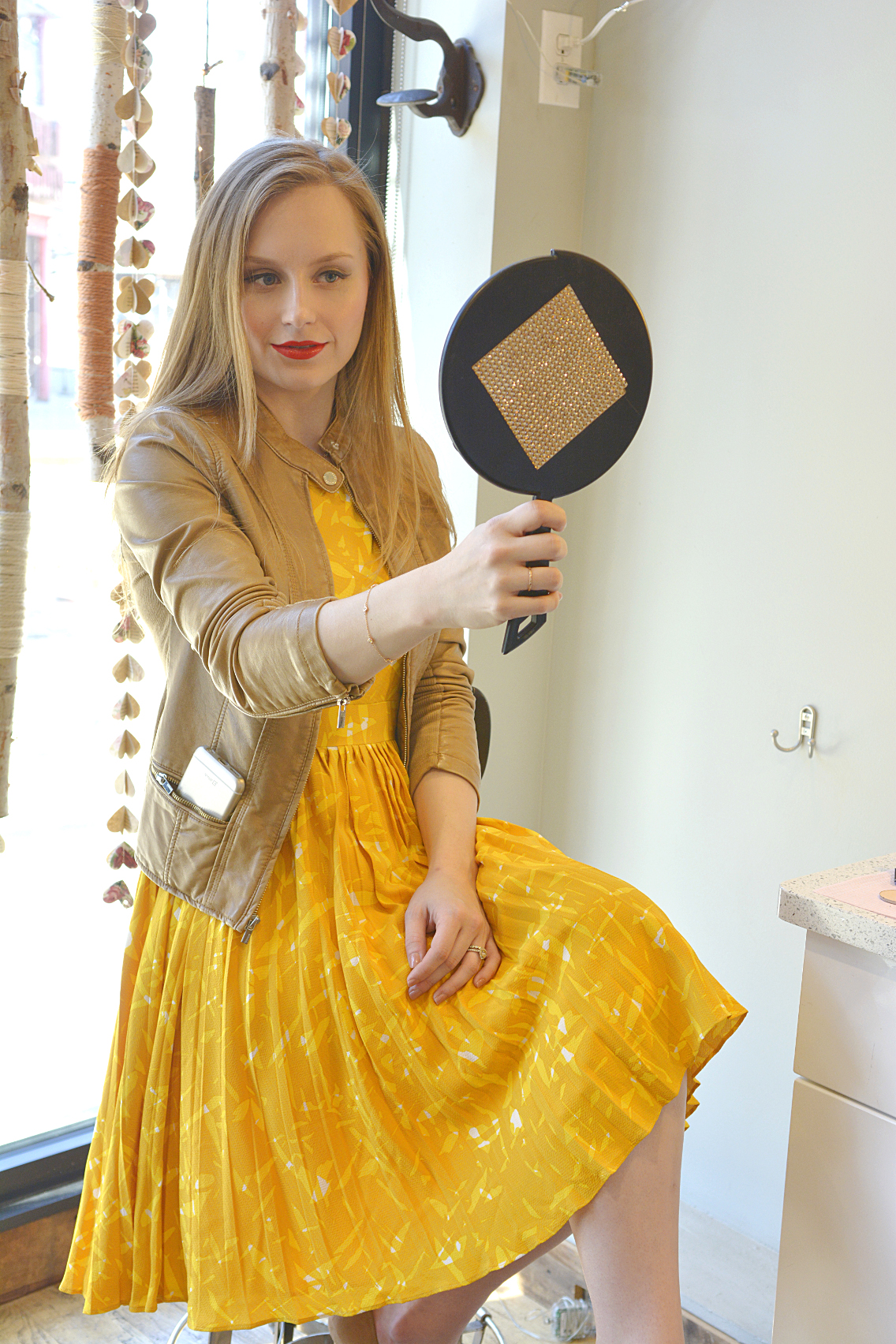 Bingo!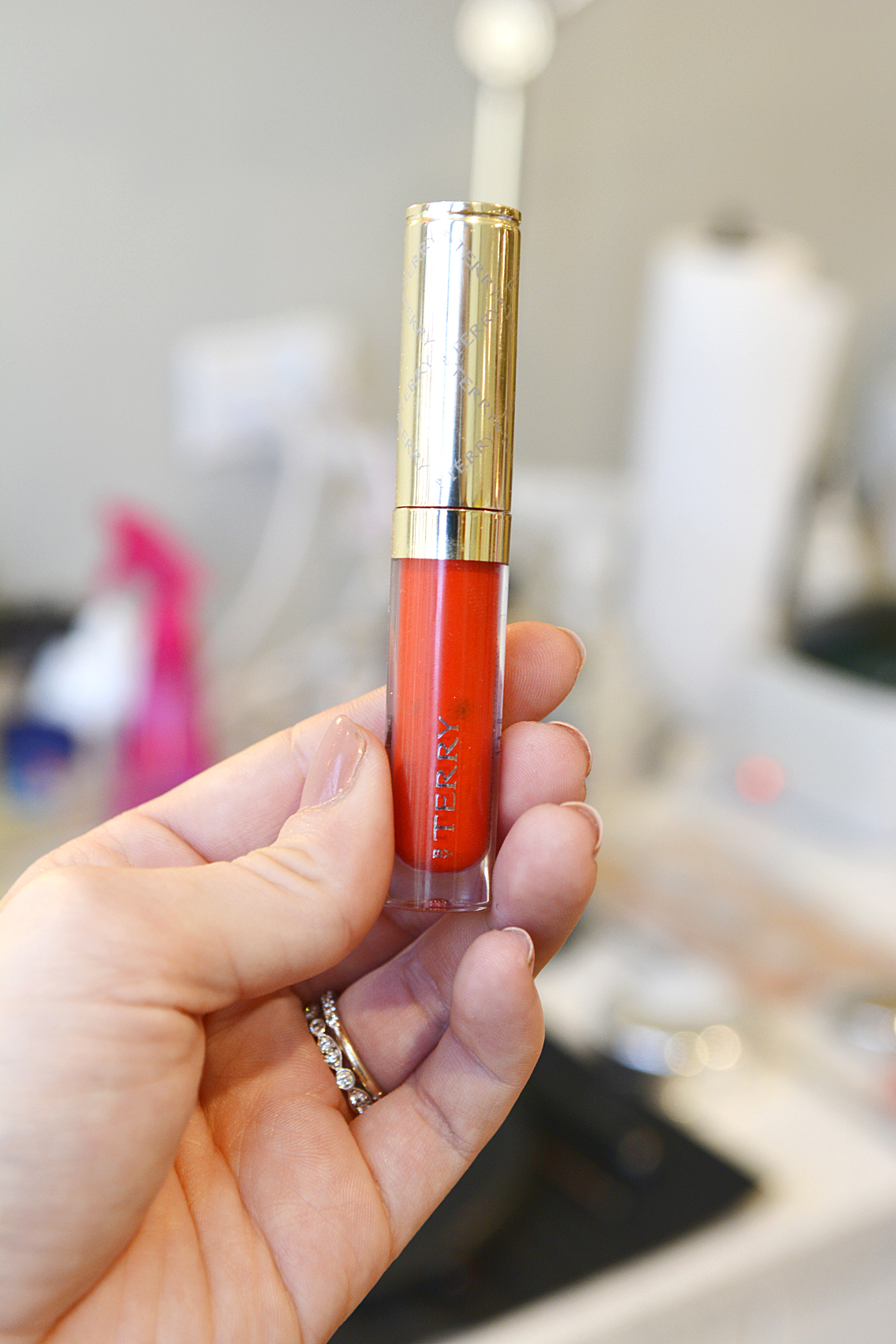 Isn't this orange-red hue stunning? It's By Terry Velvet Rouge 8 for those of you looking for a fun color to take you through summer!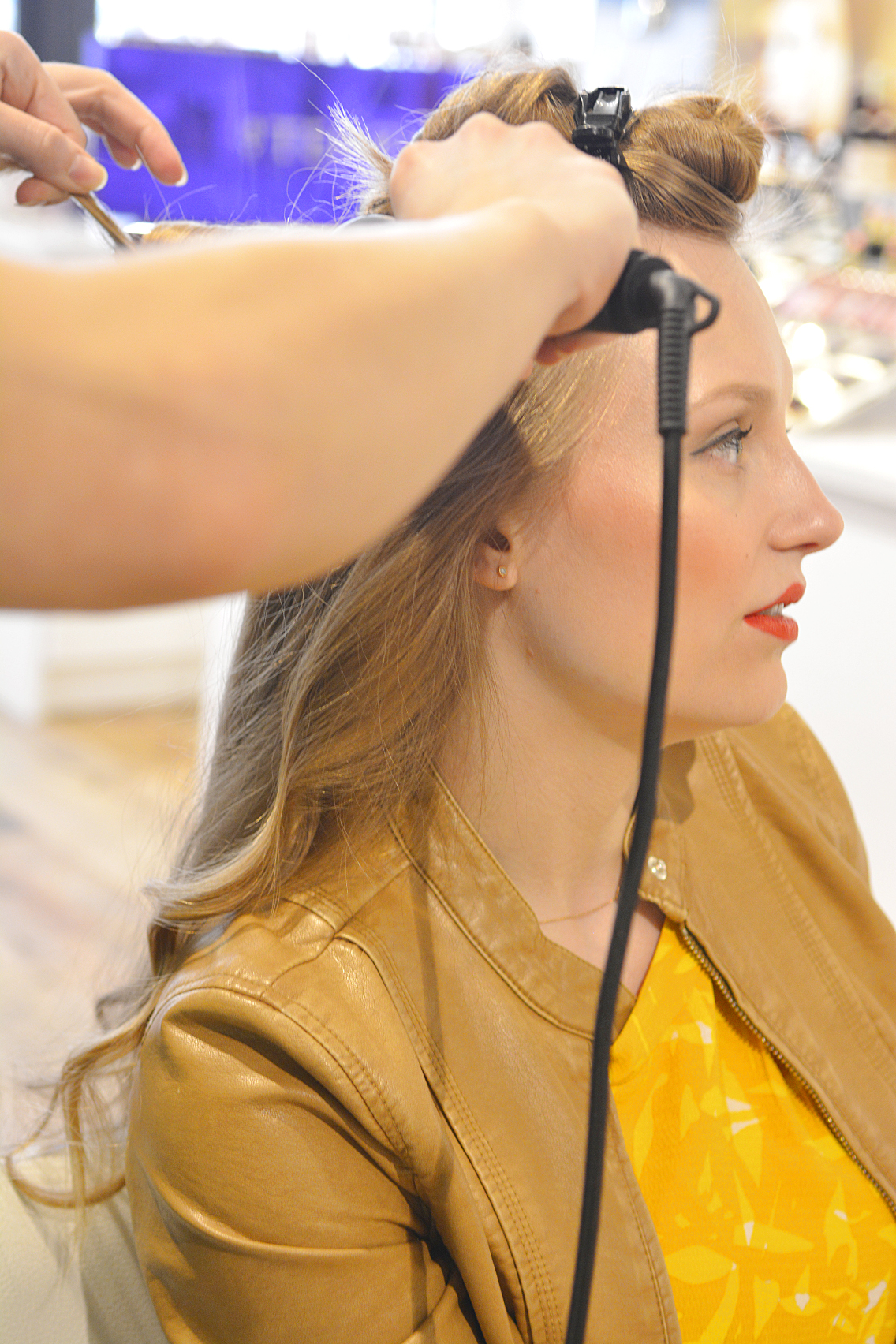 Next it was time for hair! Stylist Abby did an incredible job curling and braiding my "mane" as I like to call it. I couldn't believe how fast she worked!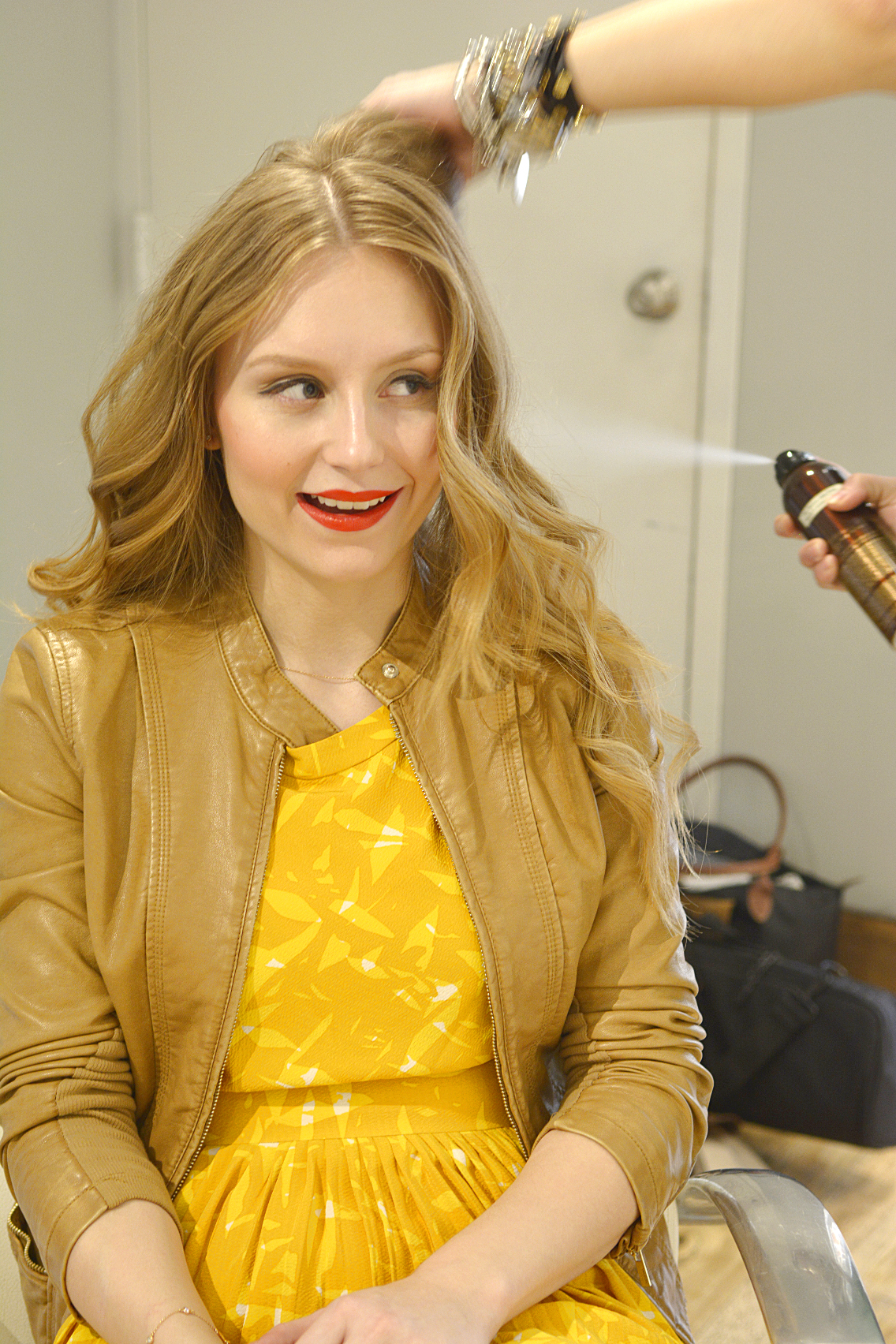 Who doesn't like getting their hair done?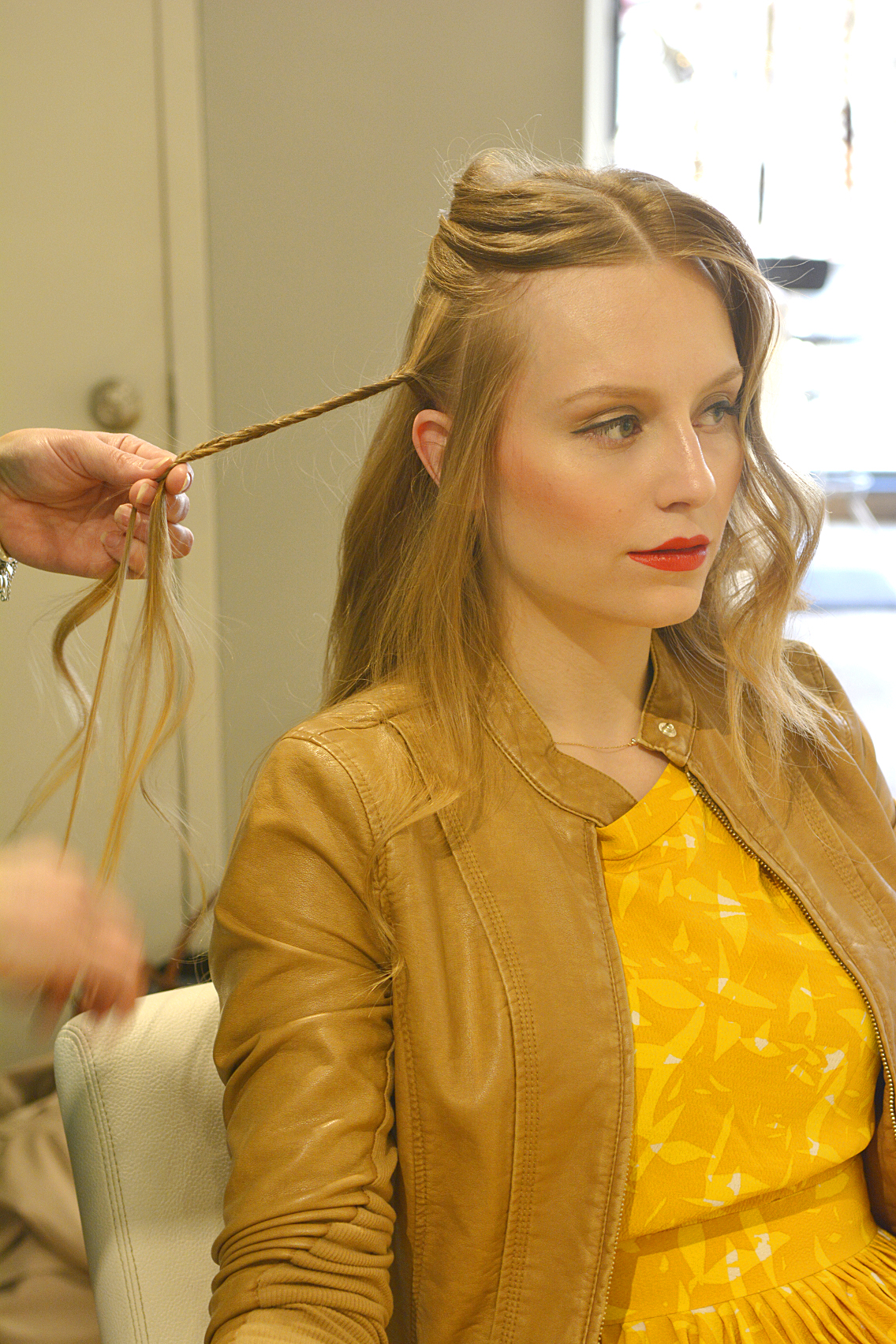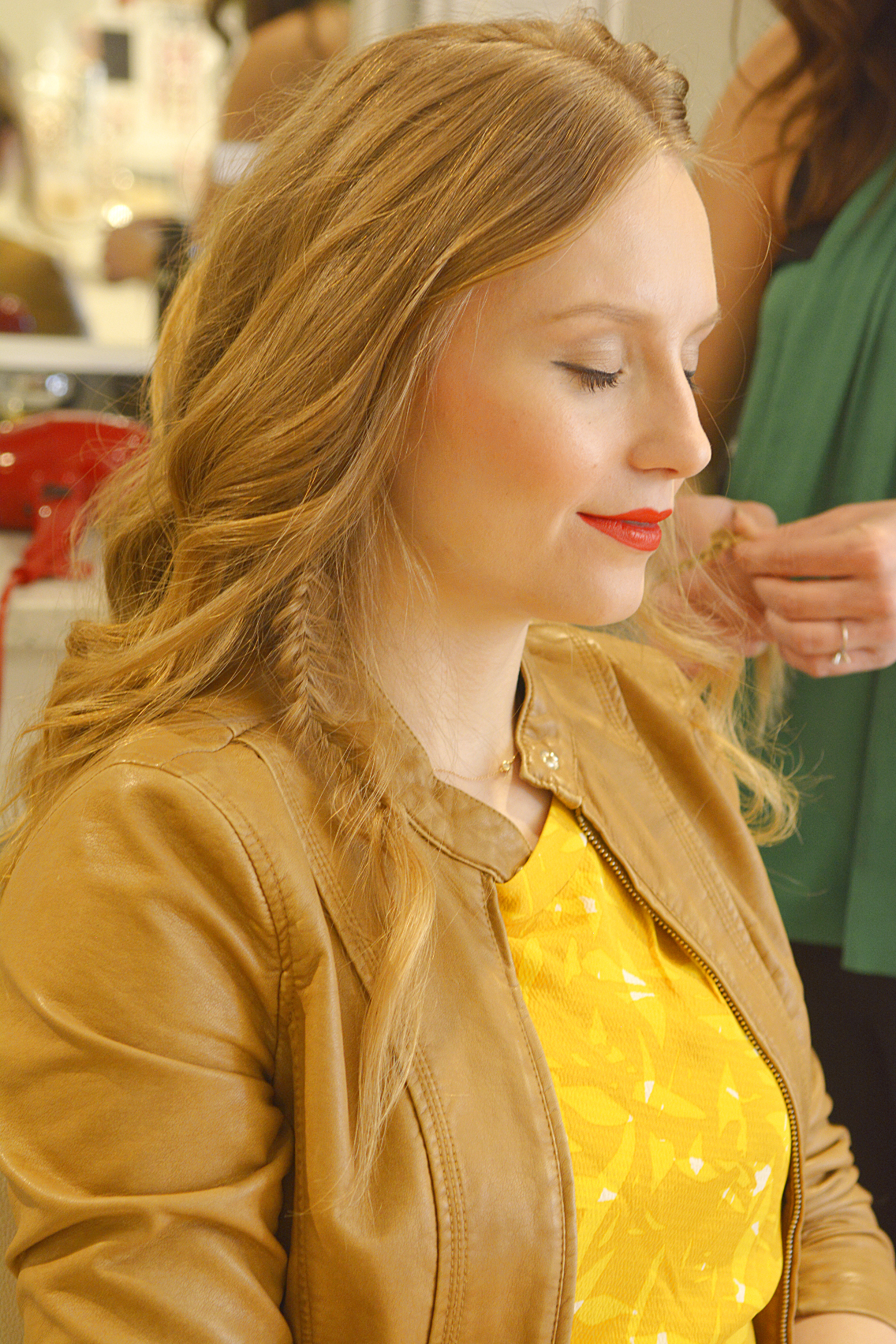 I'm fairly certain this face is my "hair braiding bliss face".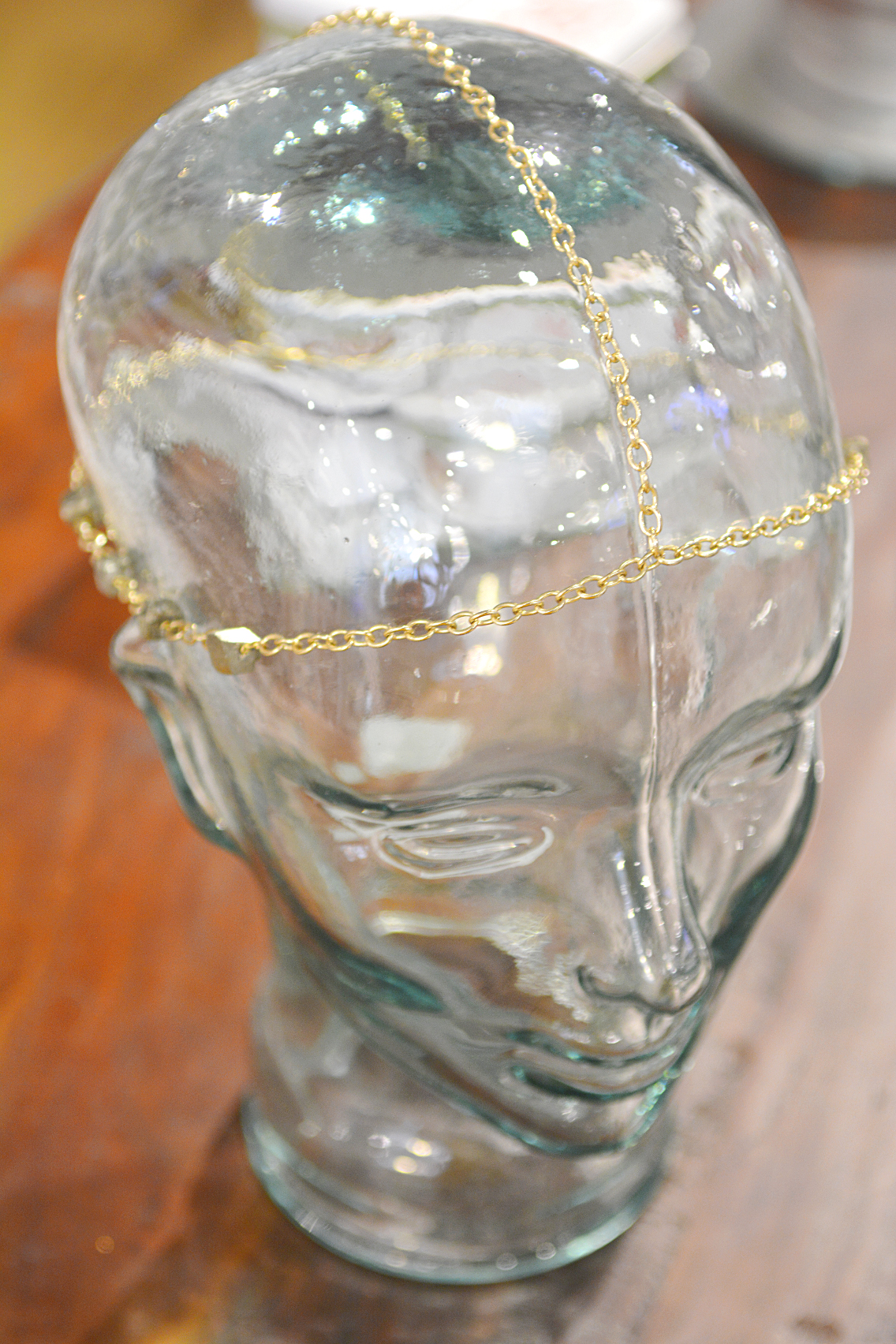 Next came this gorgeous crown from Creme de la Crown (only currently available at the Chicago location).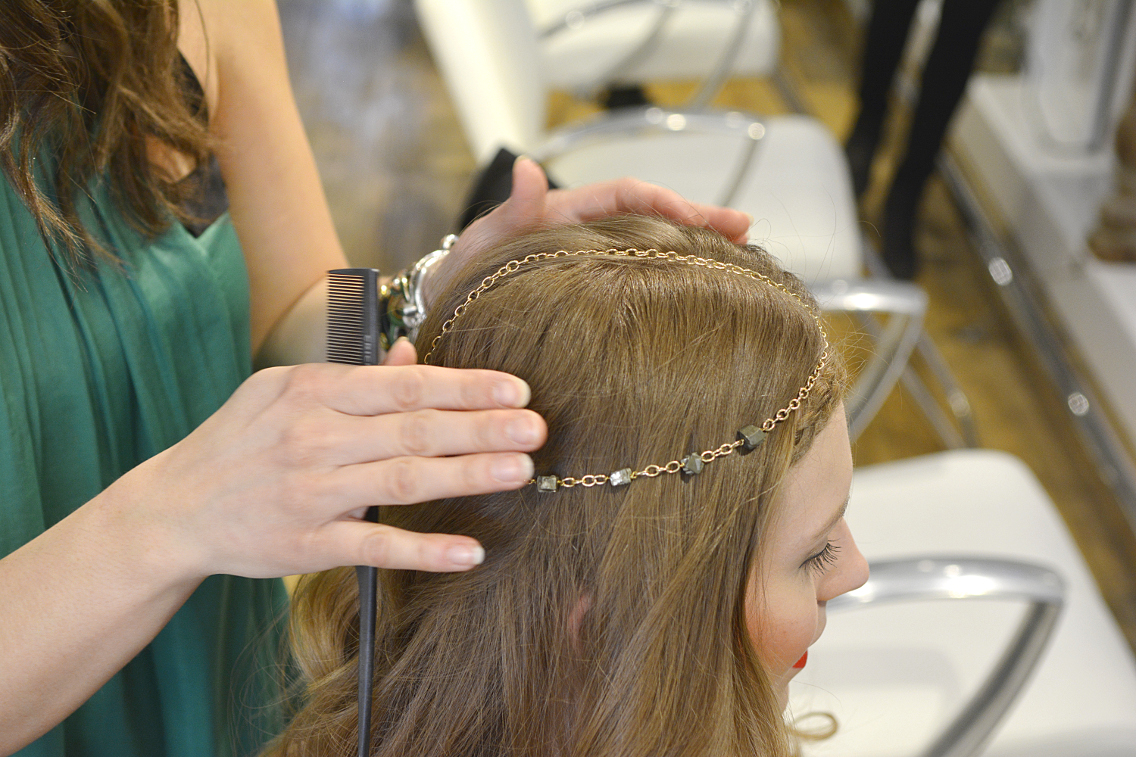 The finished look!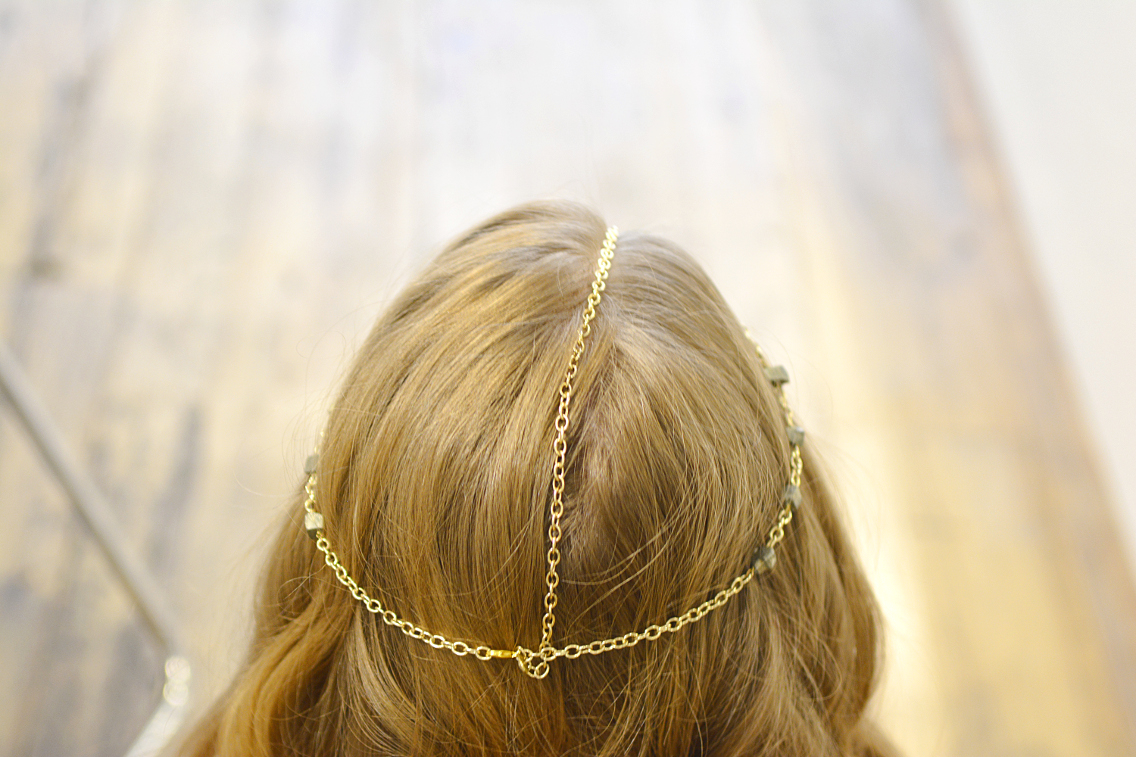 Isn't this crown fun? I felt like a cast member out of Game of Thrones!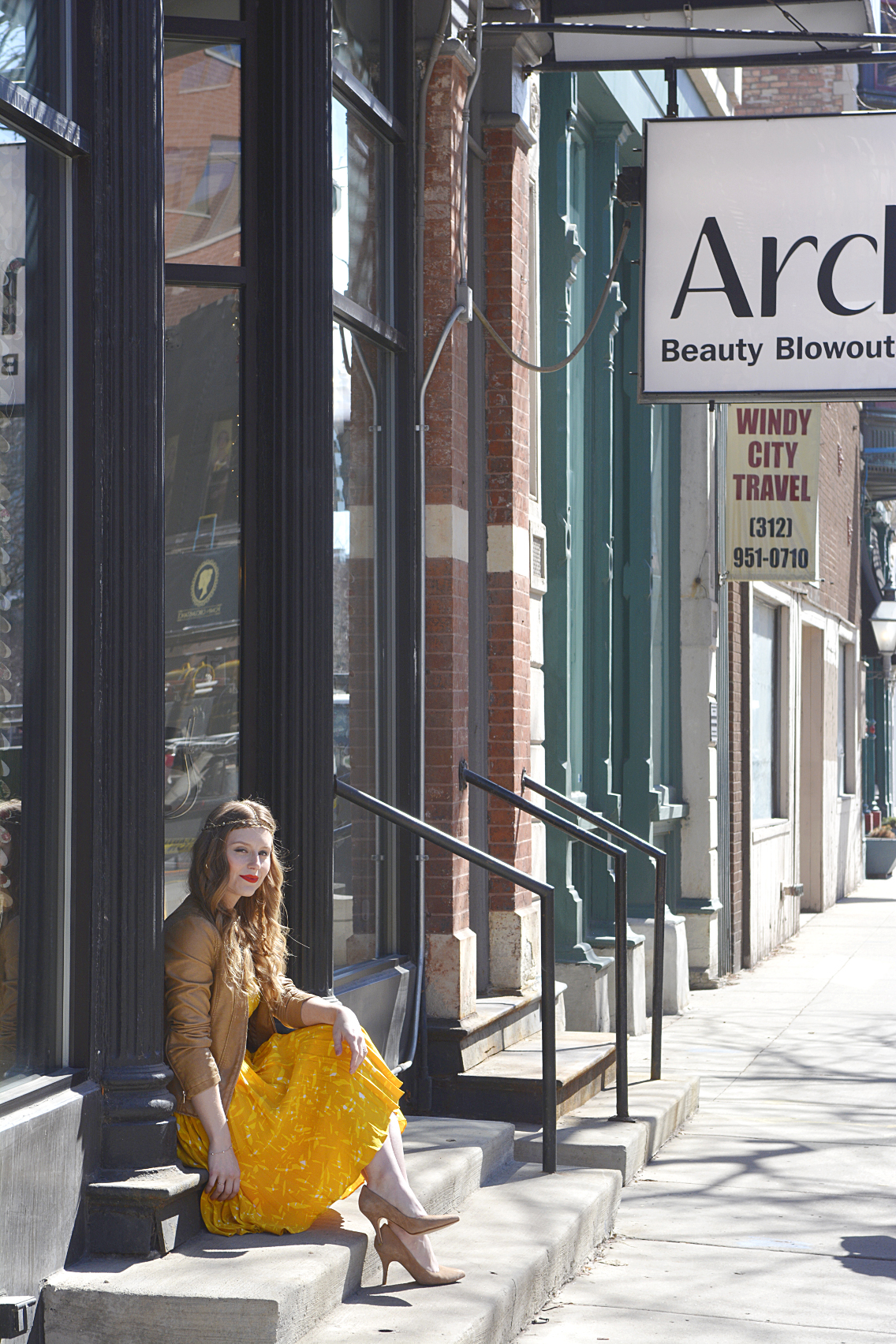 Outside we enjoyed a little sunshine as we took some fun promo photos.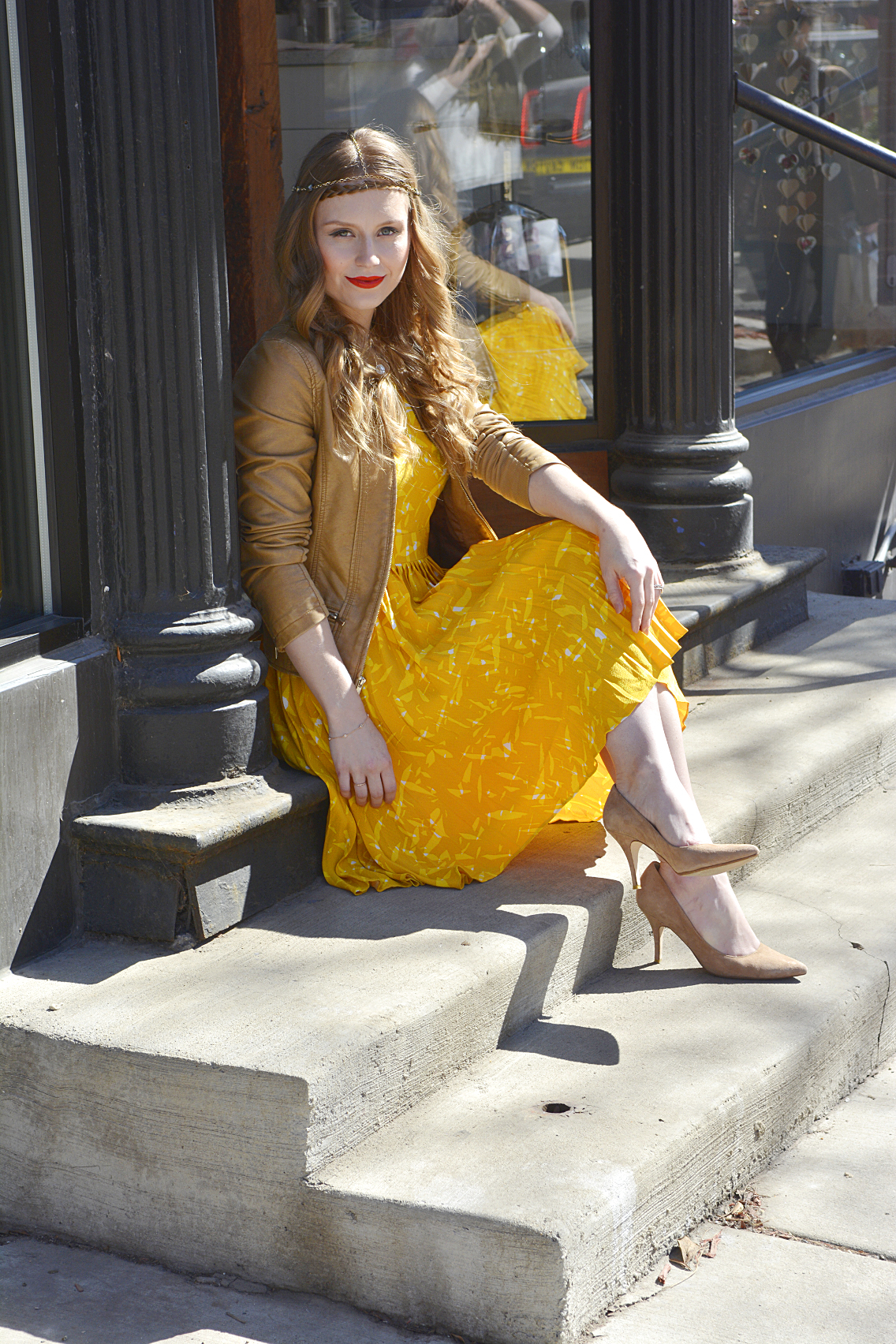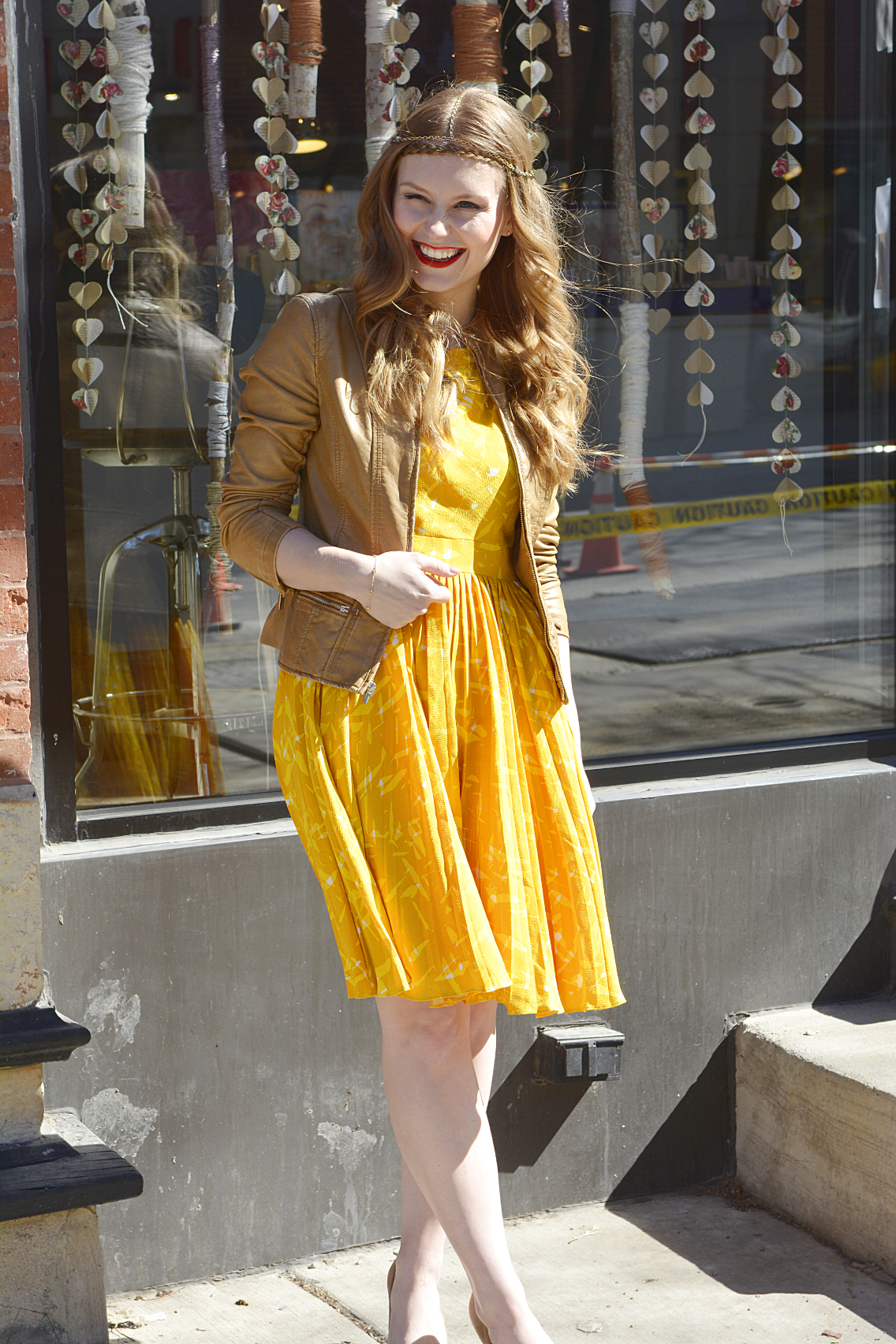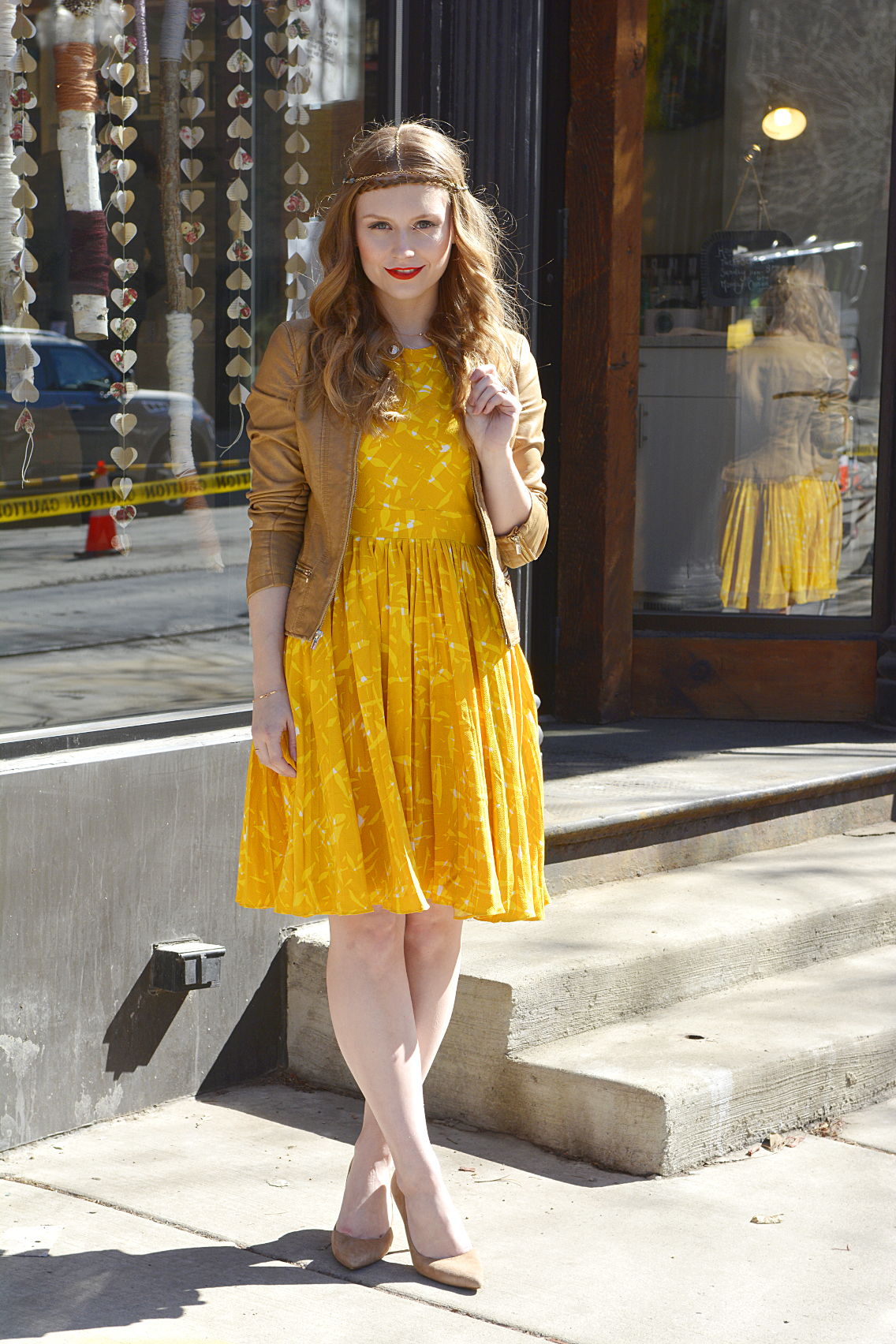 Dress – Kate Spade (old, new season options: here, here, and here)
Pumps – Dune London 'Appoint' in Taupe Suede (several colors available here)
Jacket – Express 'Minus the Leather' in Creme Brulee (here)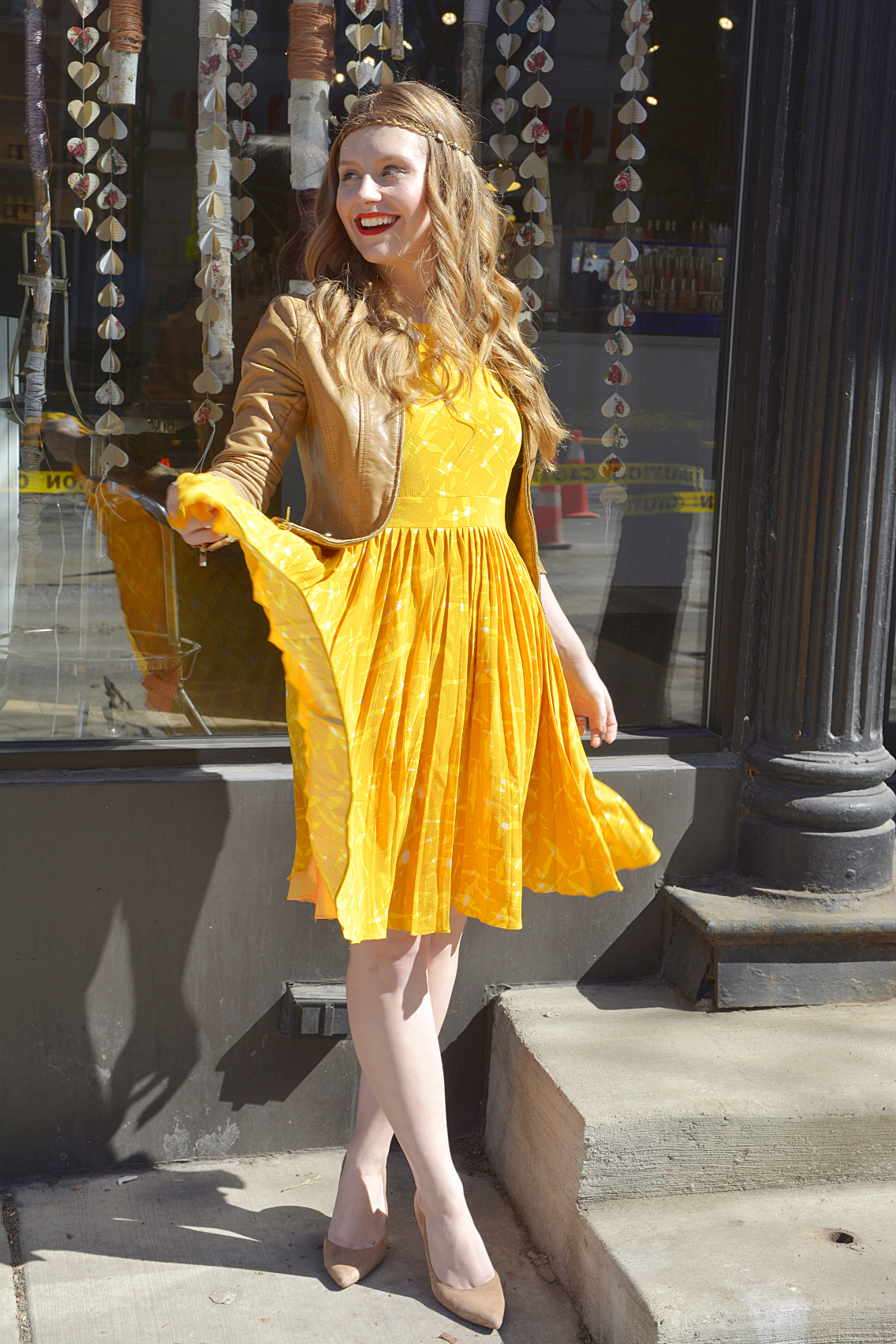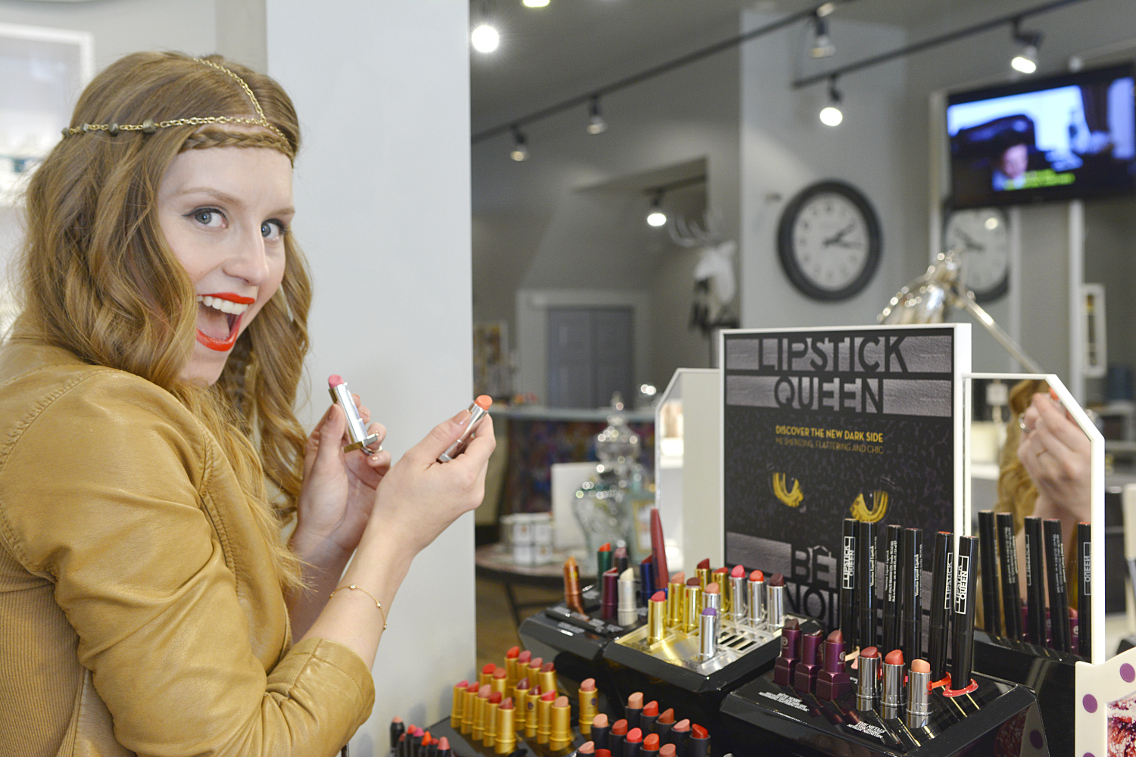 Then I naturally got distracted browsing and shopping their awesome new products for spring.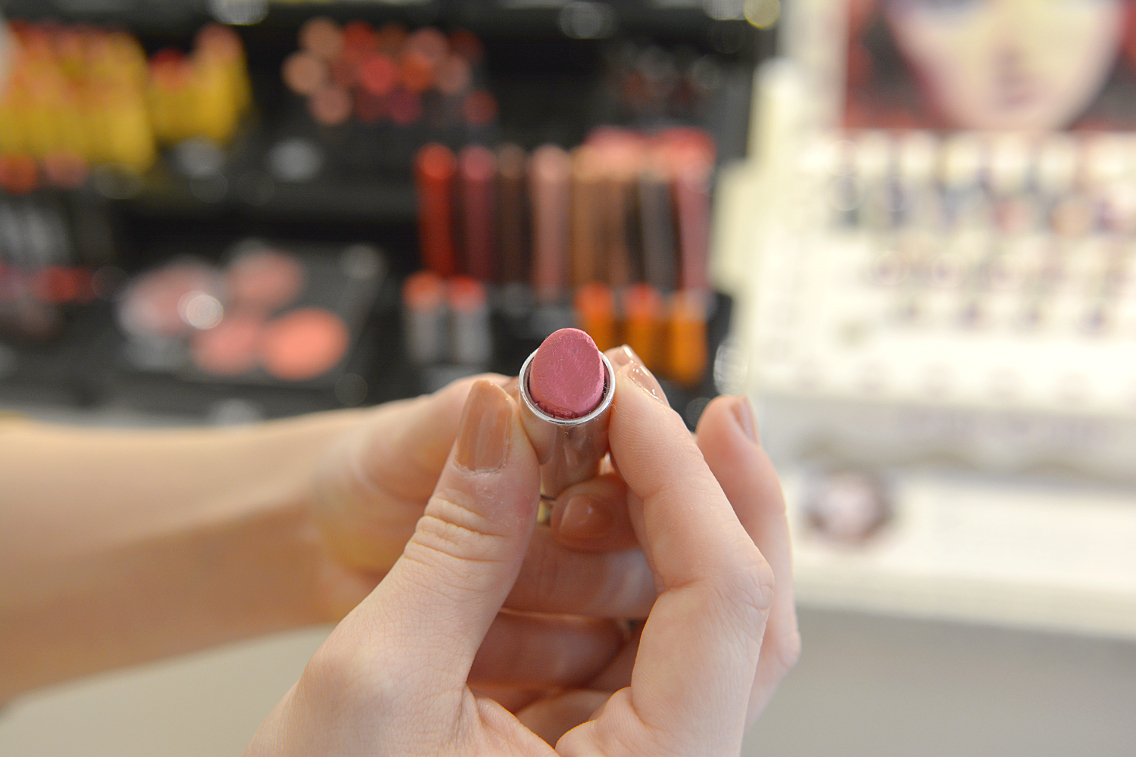 Isn't this Lipstick Queen hue the perfect rosy shade for April?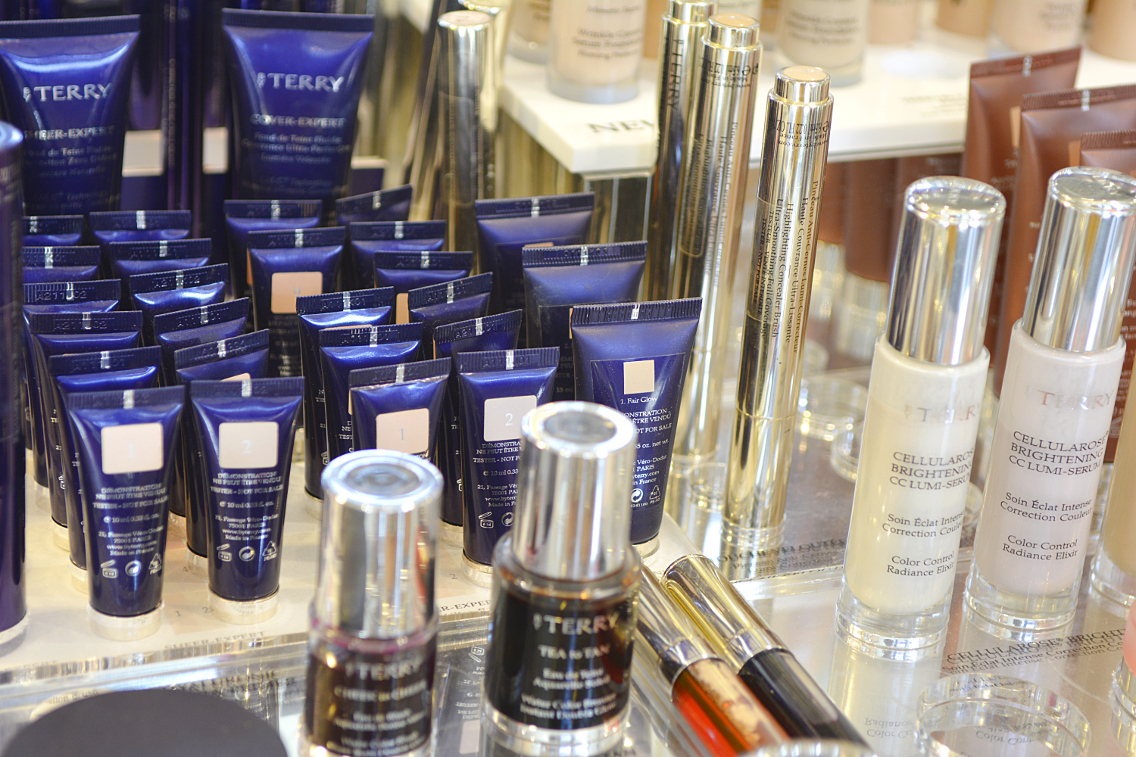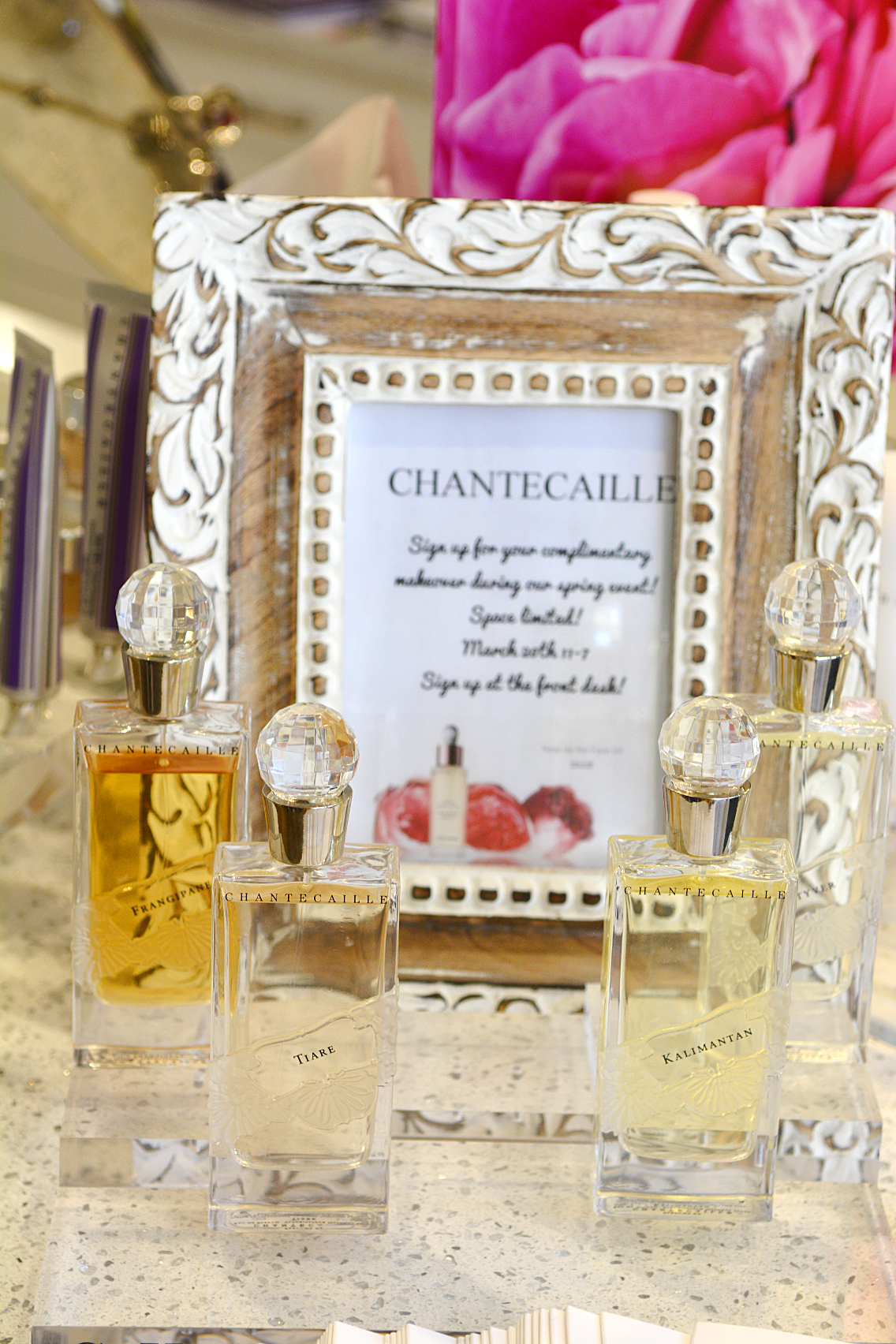 This Friday (TOMORROW!) Arch is offering FREE Chantecaille spring makeovers! They only have spots left at 10:00, 11:00 and 12:00 (at the Chicago location) so be sure to book yours ASAP! The luminizer Emma used from their collection on my cheeks is alone worth the trip (it smells divine too!).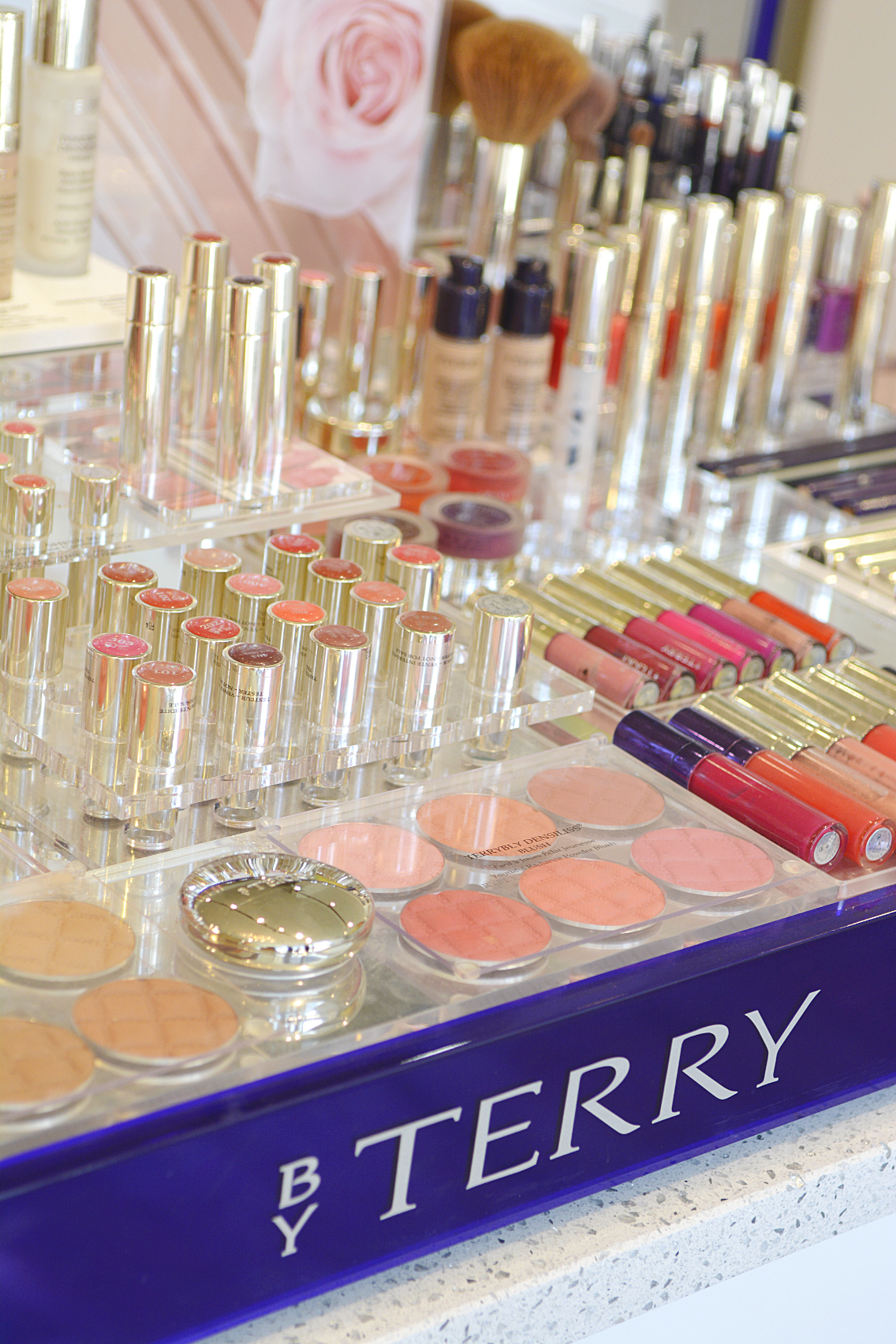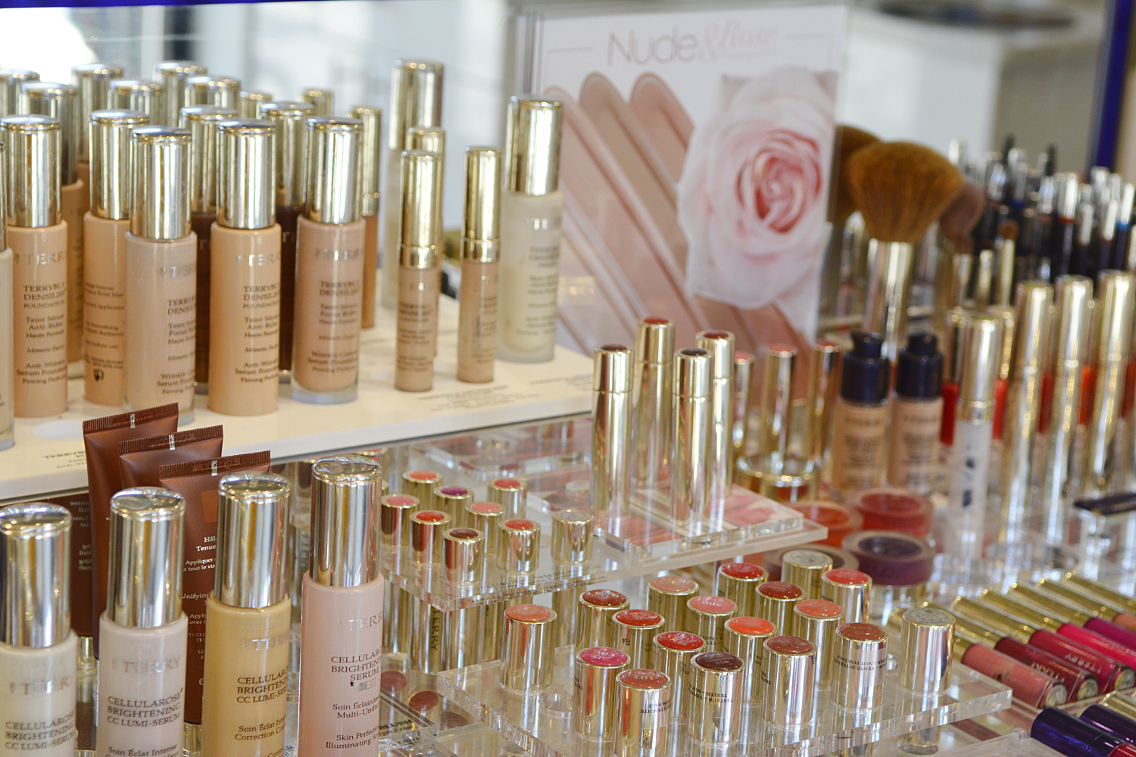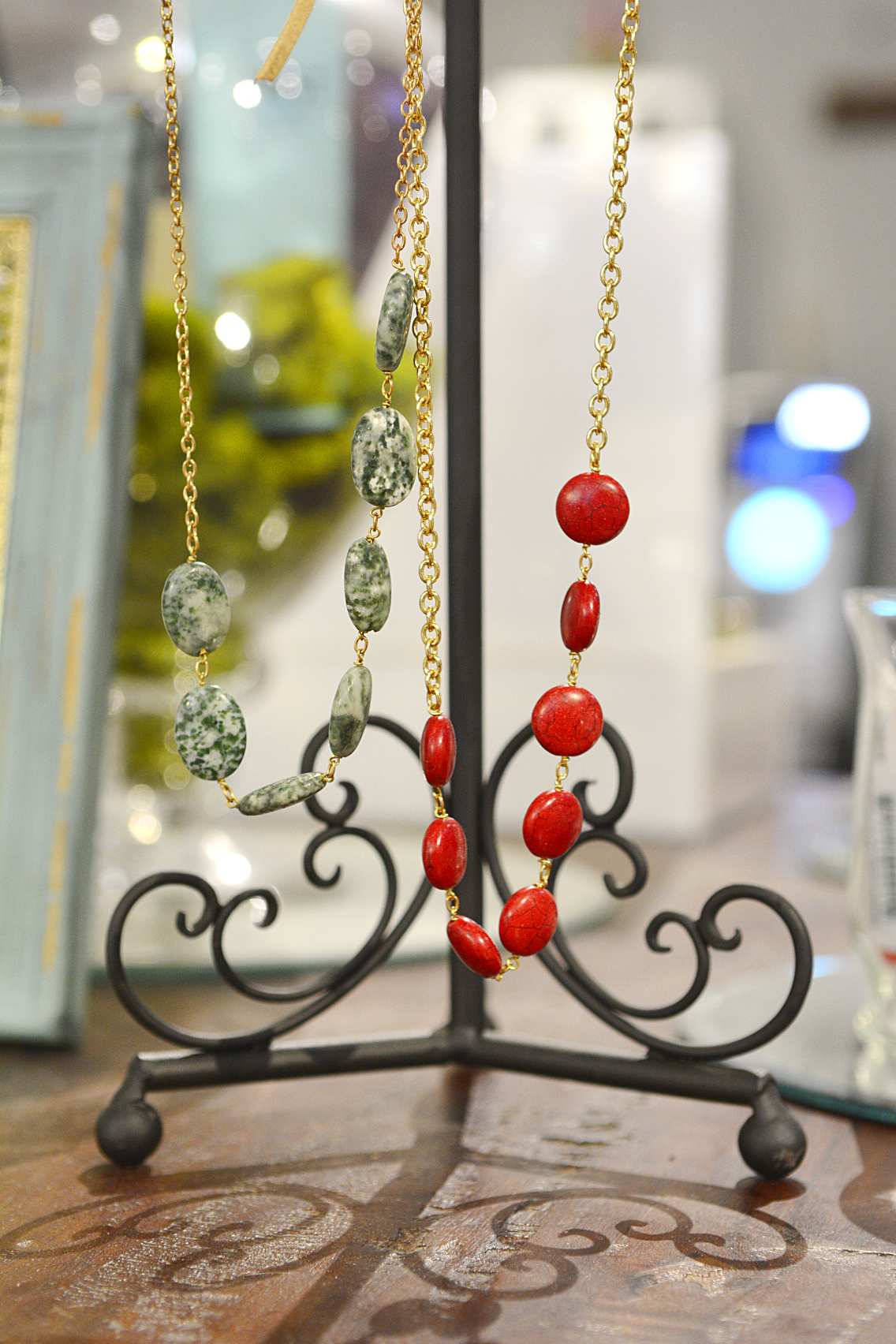 Next up came this gorgeous red stone tiara from Creme de la Creme.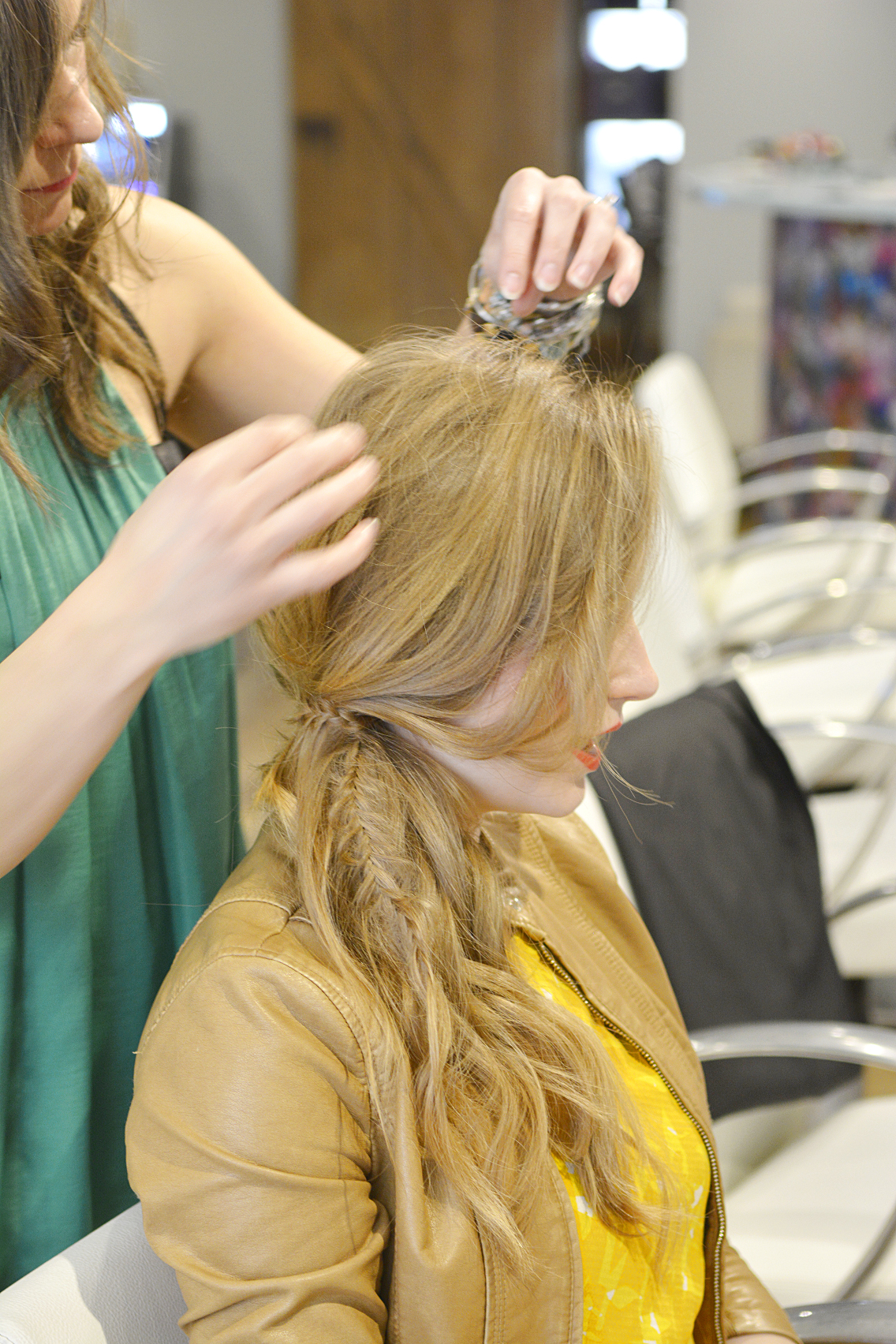 For this crown, Abby teased up the volume in my hair and looped the braids into a gorgeous side ponytail (which lasted the rest of the day!).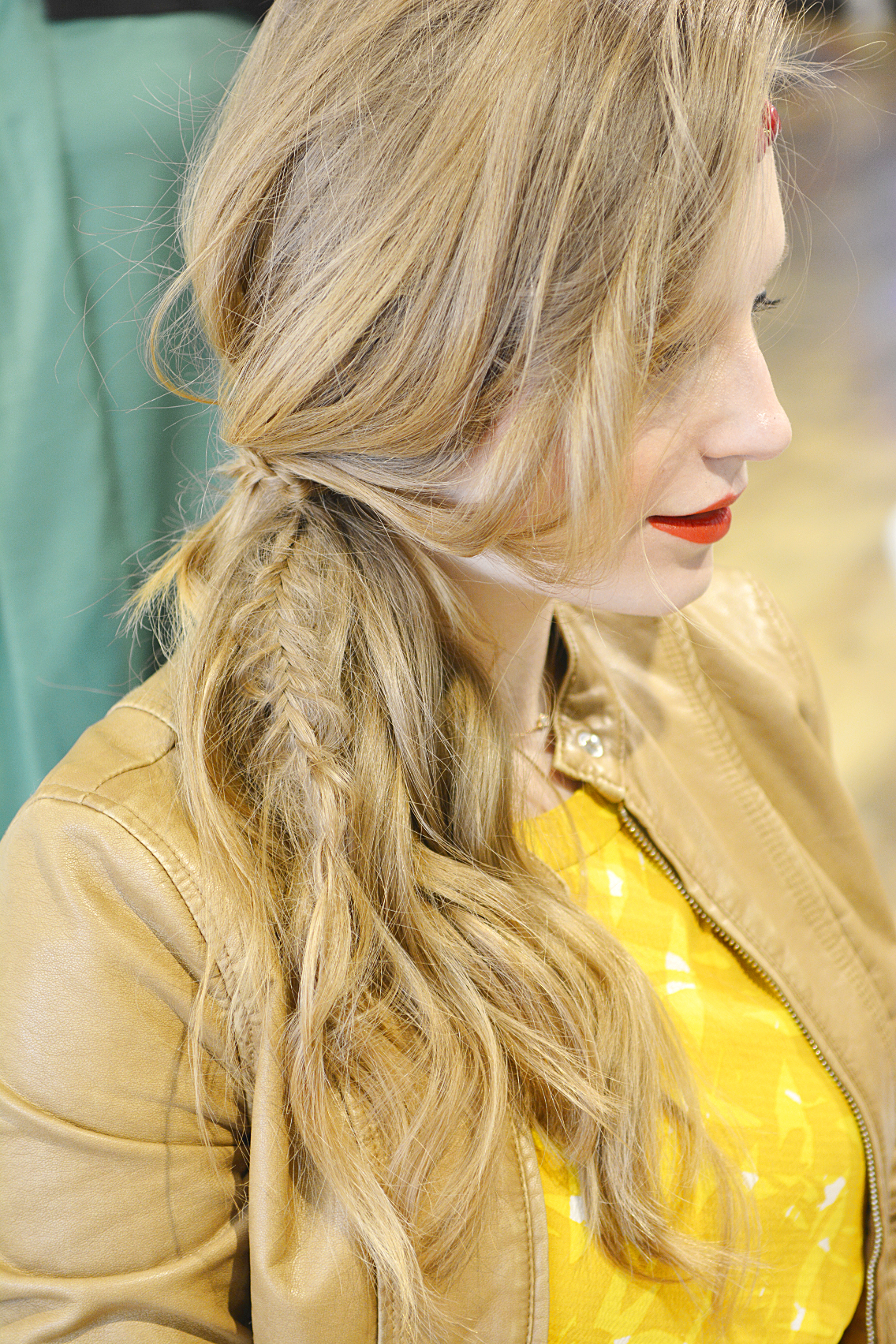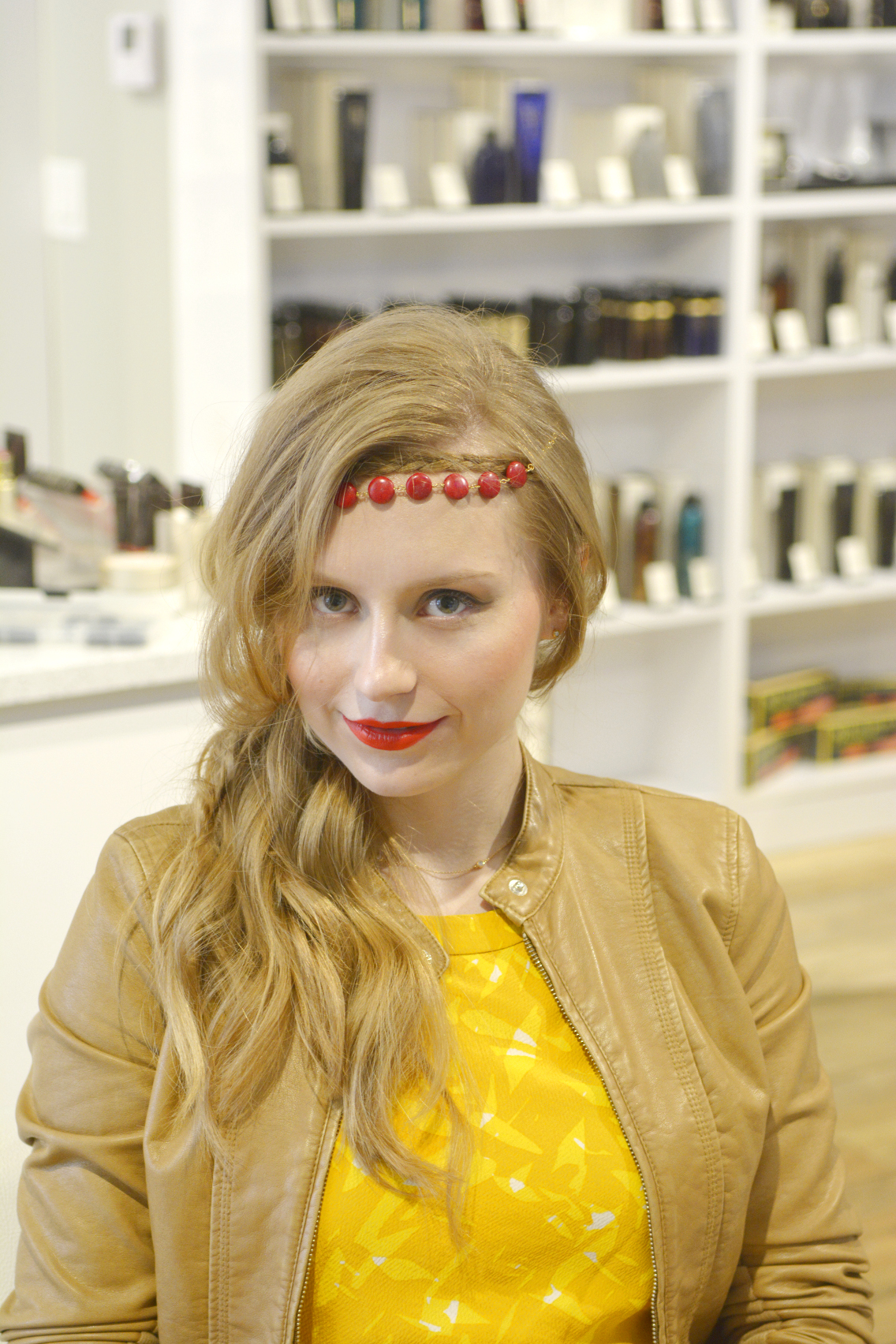 How fun is this tiara with a bold lip?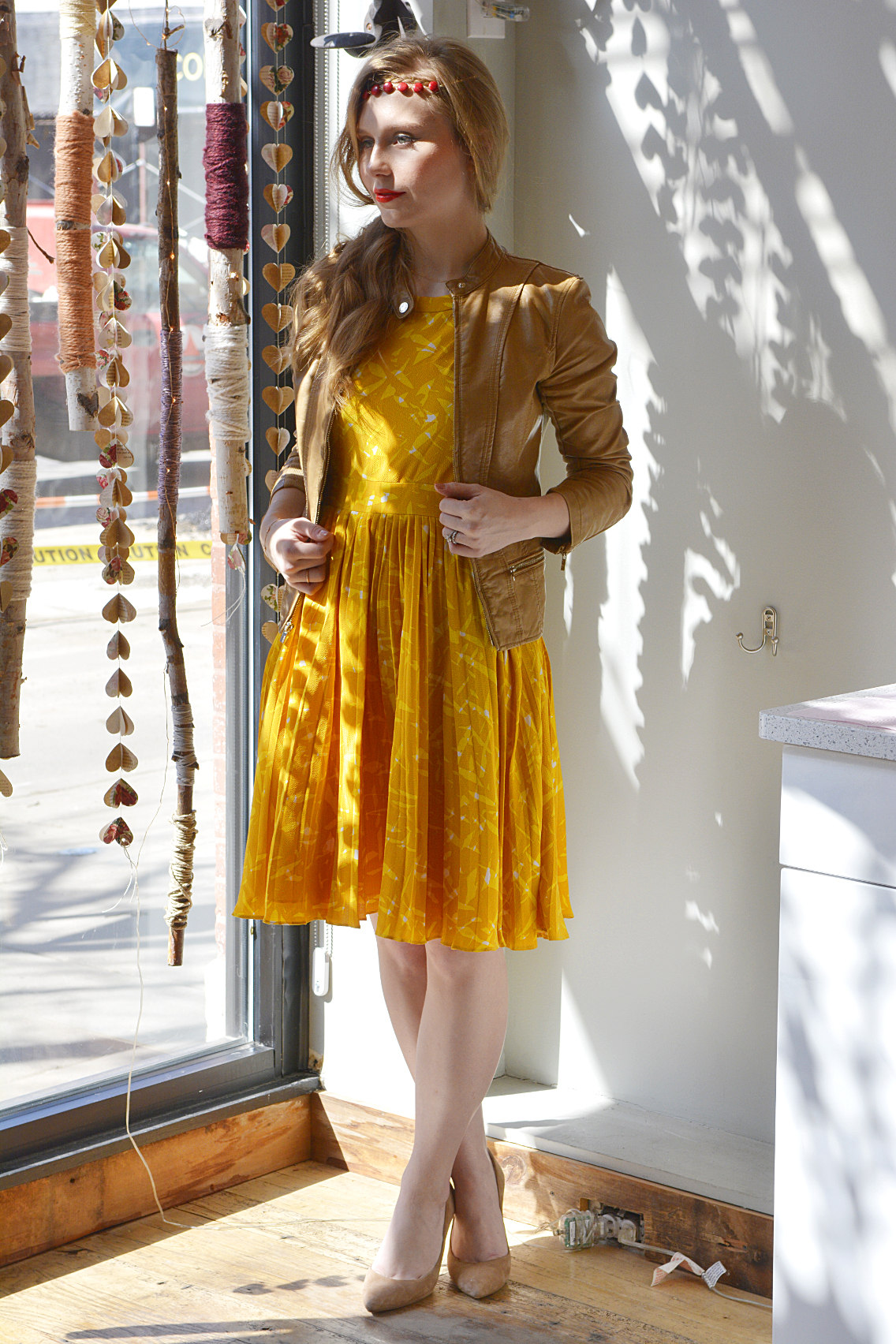 We took a few "artsy" promo shots by the front window where the window sculptures made the coolest shadows!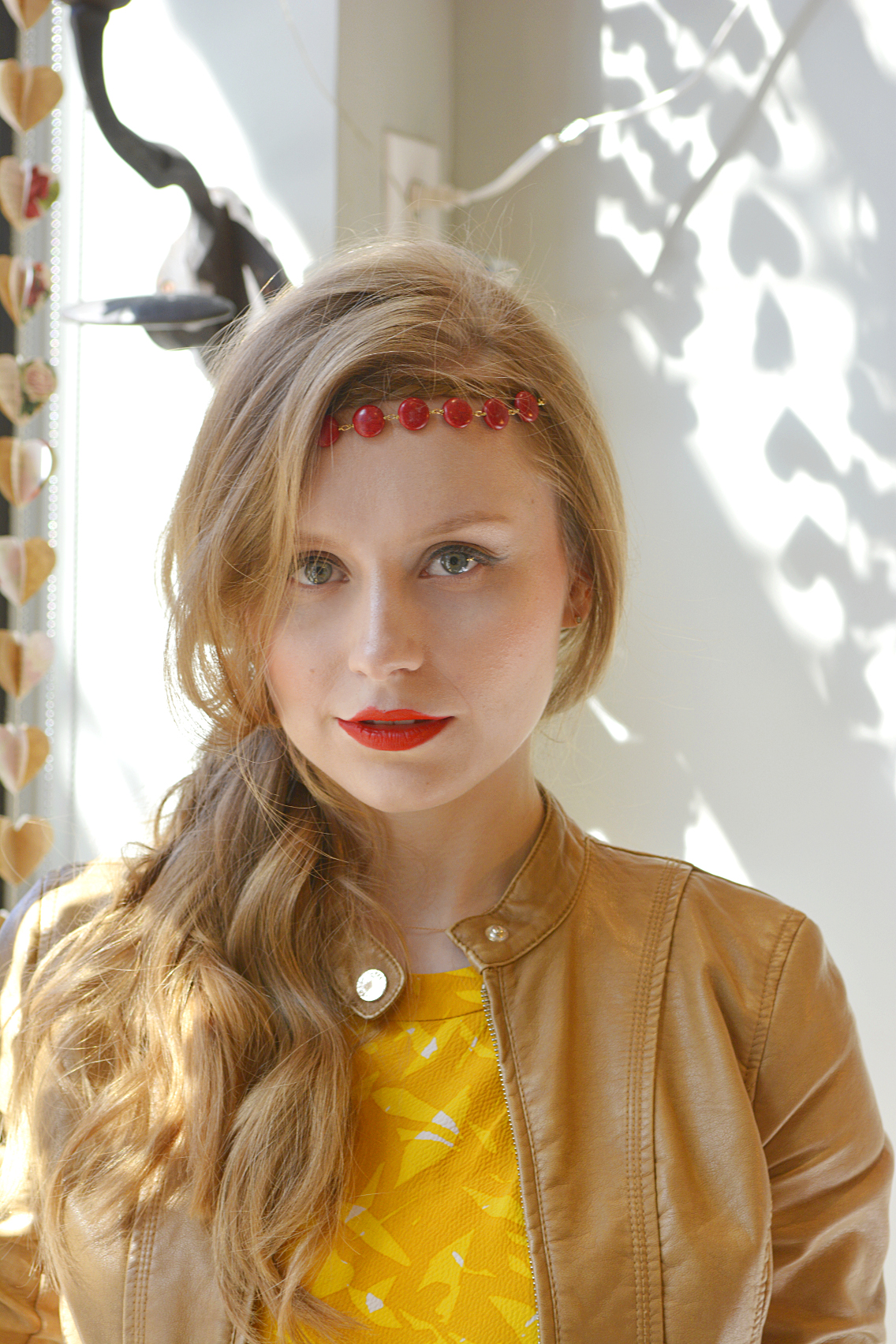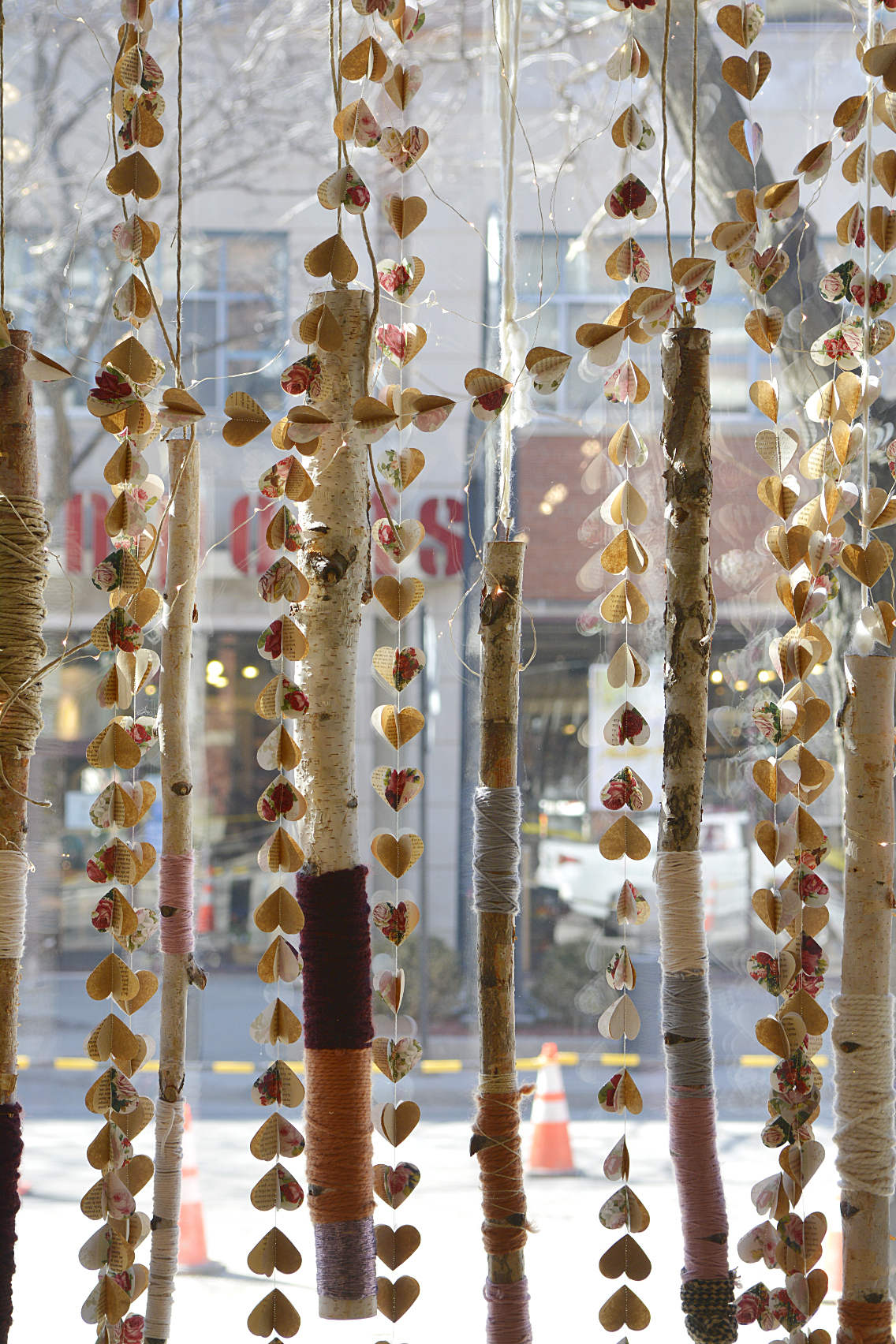 So here are all the details about the spring events happening at all three locations (Chicago, Rockford and Madison) TOMORROW:
All three locations are promoting new spring makeup and accessories (though sadly the Chicago location is the only one offering Creme de la Crown). Each location has different deals but all three are offering a killer brow deal: book an appointment for March 20th, and with any $50 retail purchase, your brows are free (a $20 value)!
Chicago is offering Chantecaille spring makeovers (again only 10:00, 11:00 and 12:00 appointments are left) from 10 – 7 with refreshments and light snacks as well as my favorite deal: with the purchase of any Creme de la Crown headpiece you receive a complimentary braid!
Madison is offering complimentary top knot/ mini top knot buns all day (10 – 7) as well as the brow deal with refreshments and light snacks.
Rockford is offering a spring beauty promotion: buy one Le Metier de Beaute gloss and receive 50% off your second as well as the same brow deal the other two locations have and, of course, light refreshments and snacks from 10 – 7.
If you're looking for a new shop to explore, owned by some brilliant local women empowering Midwesterners one perfectly groomed pair of brows at a time, look no further than Arch Apothecary!