"Life is short, your heels shouldn't be."
— Brian Atwood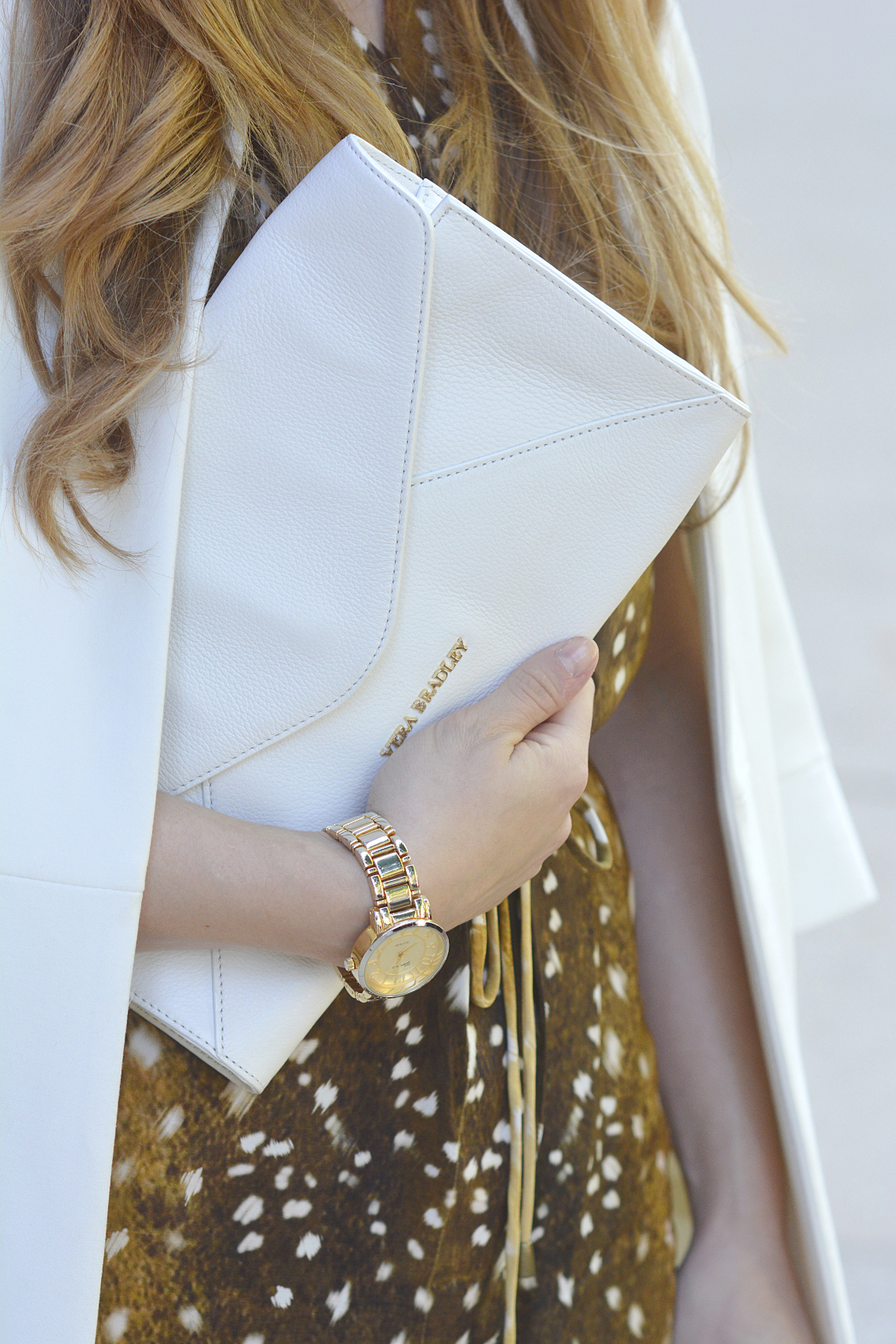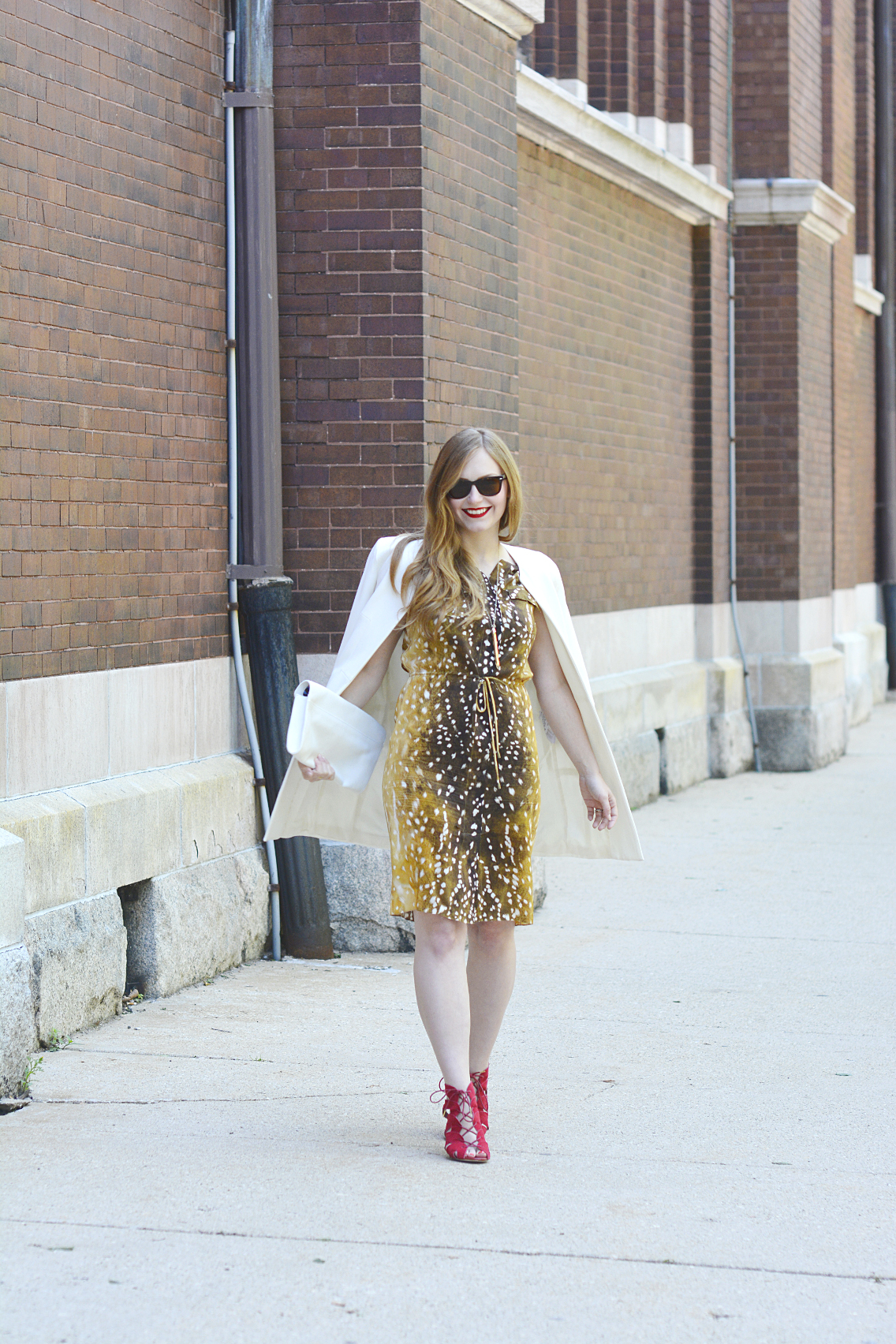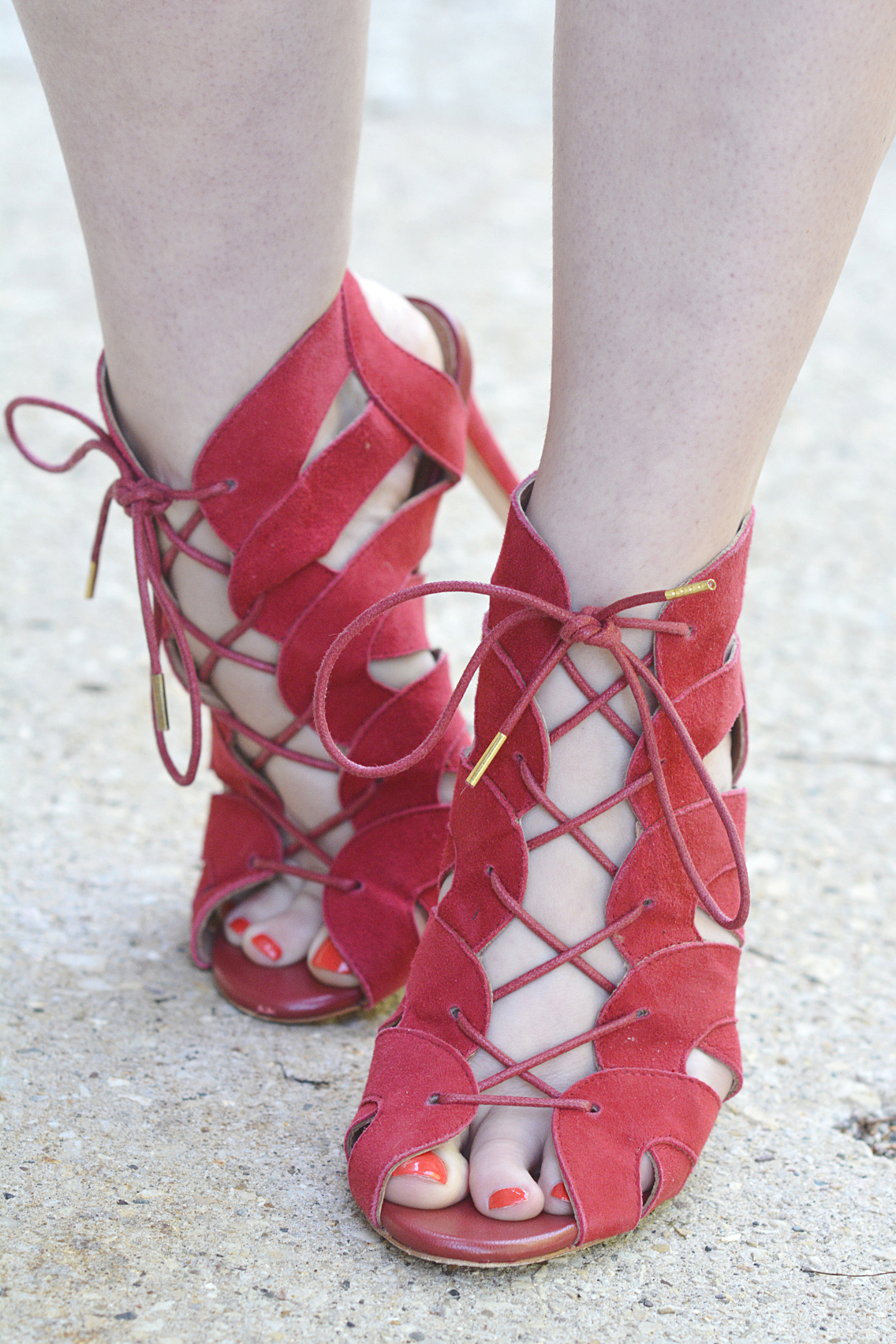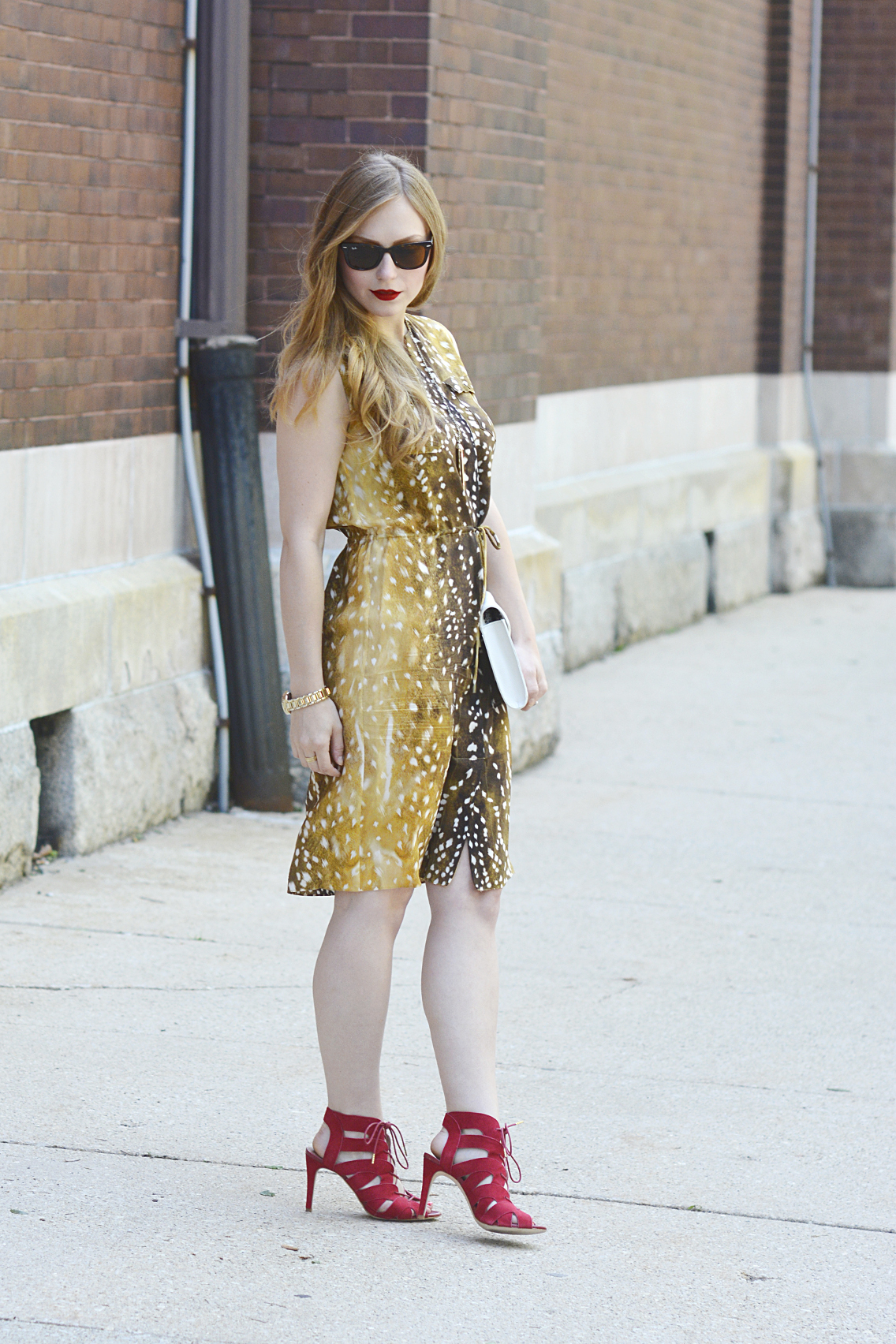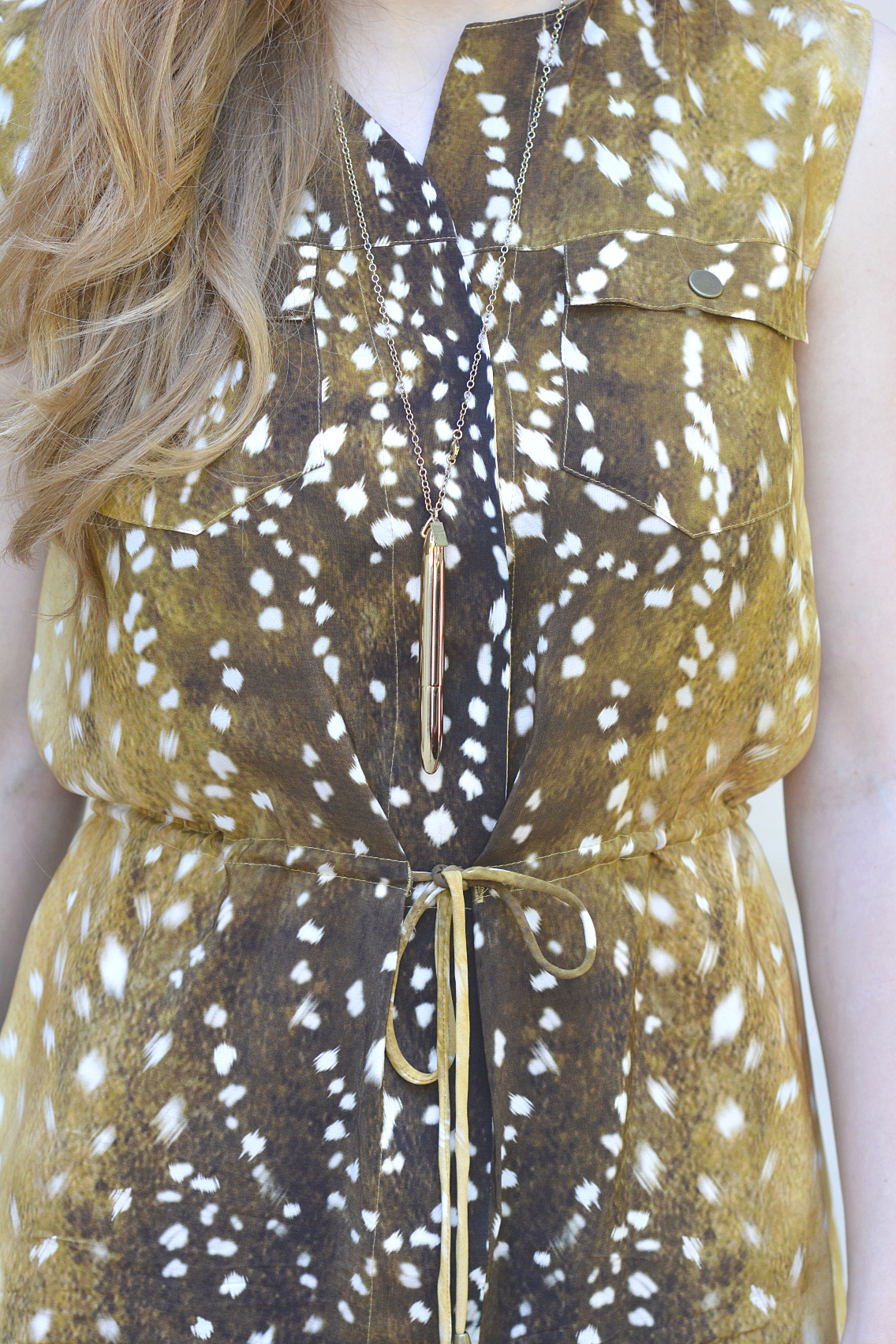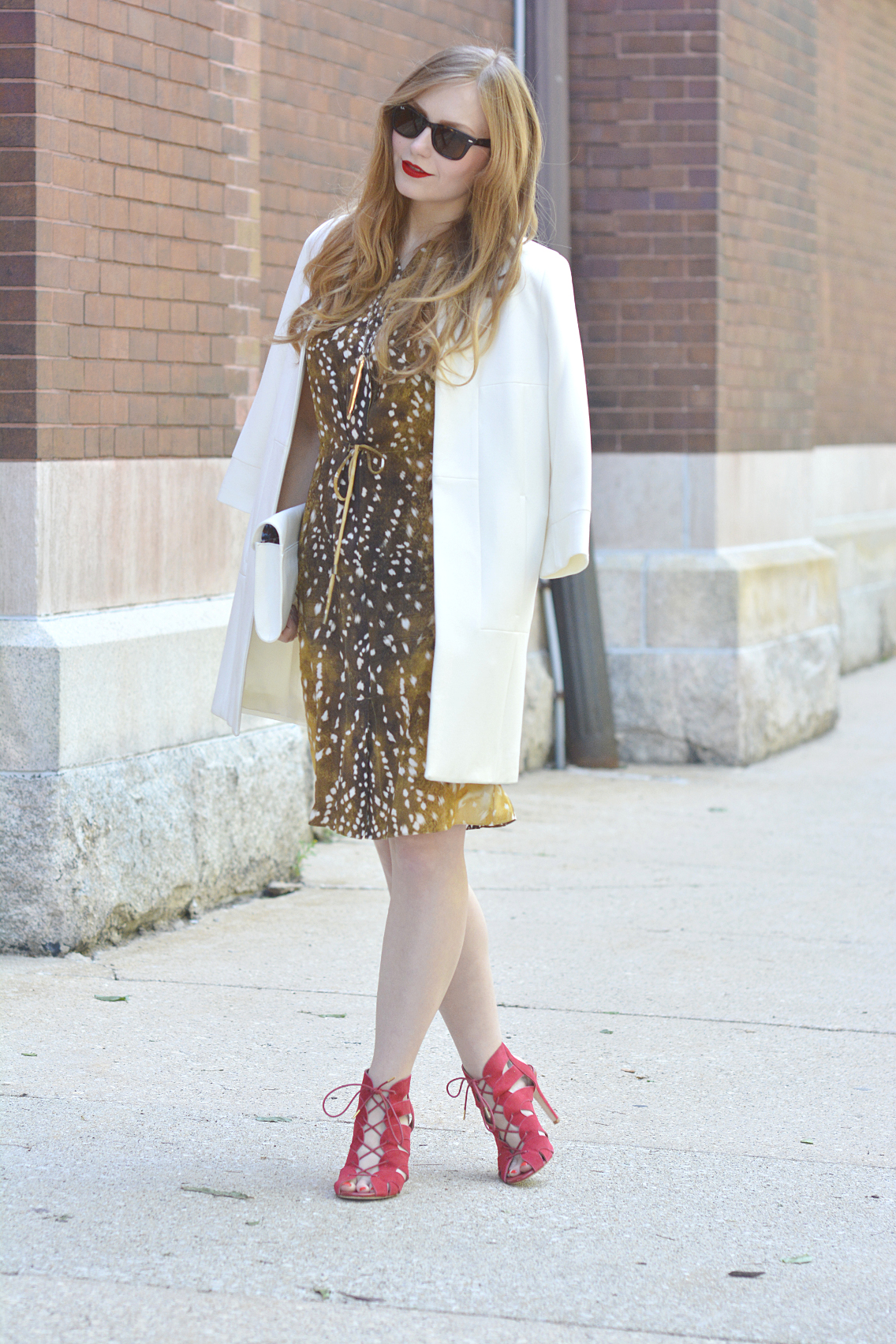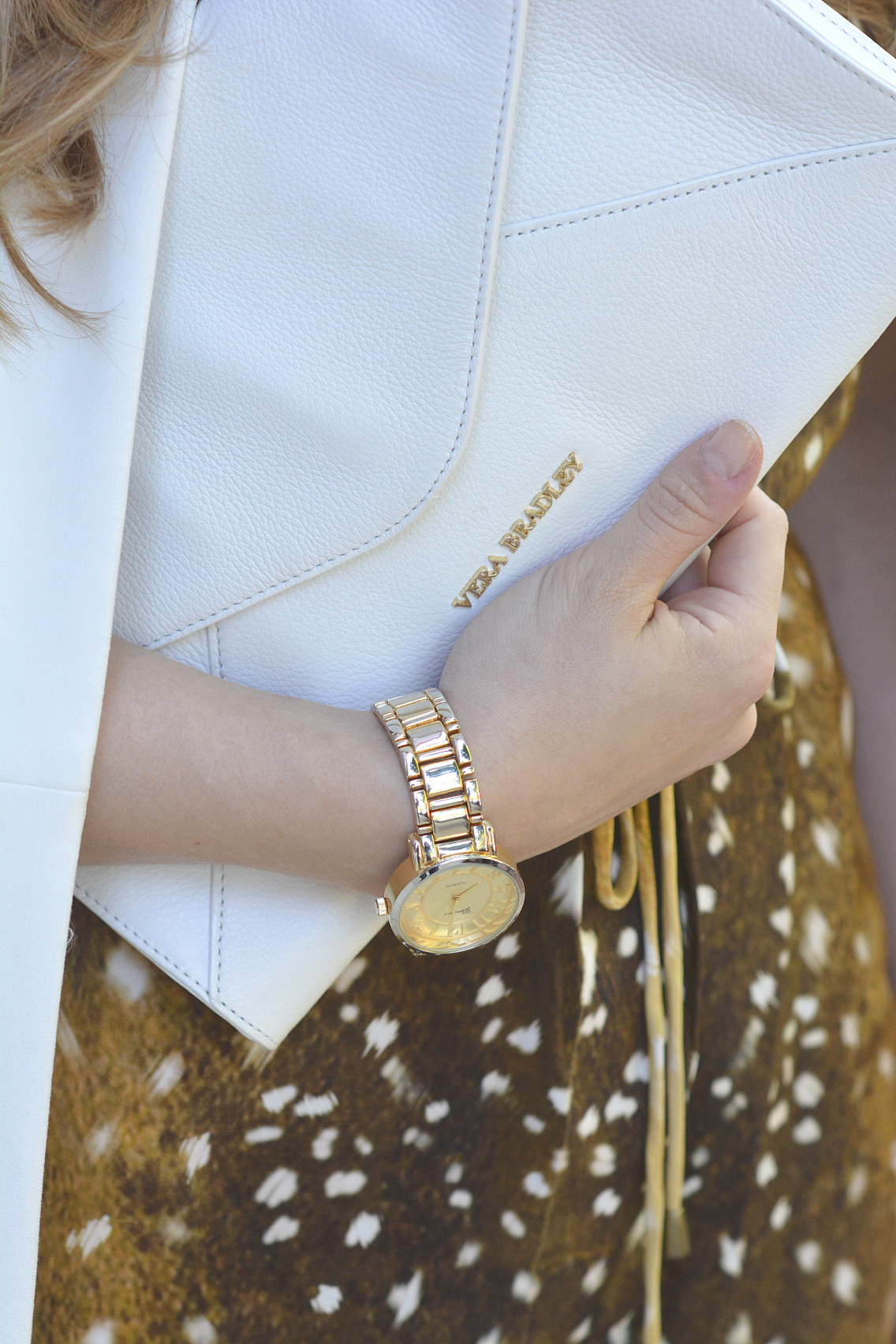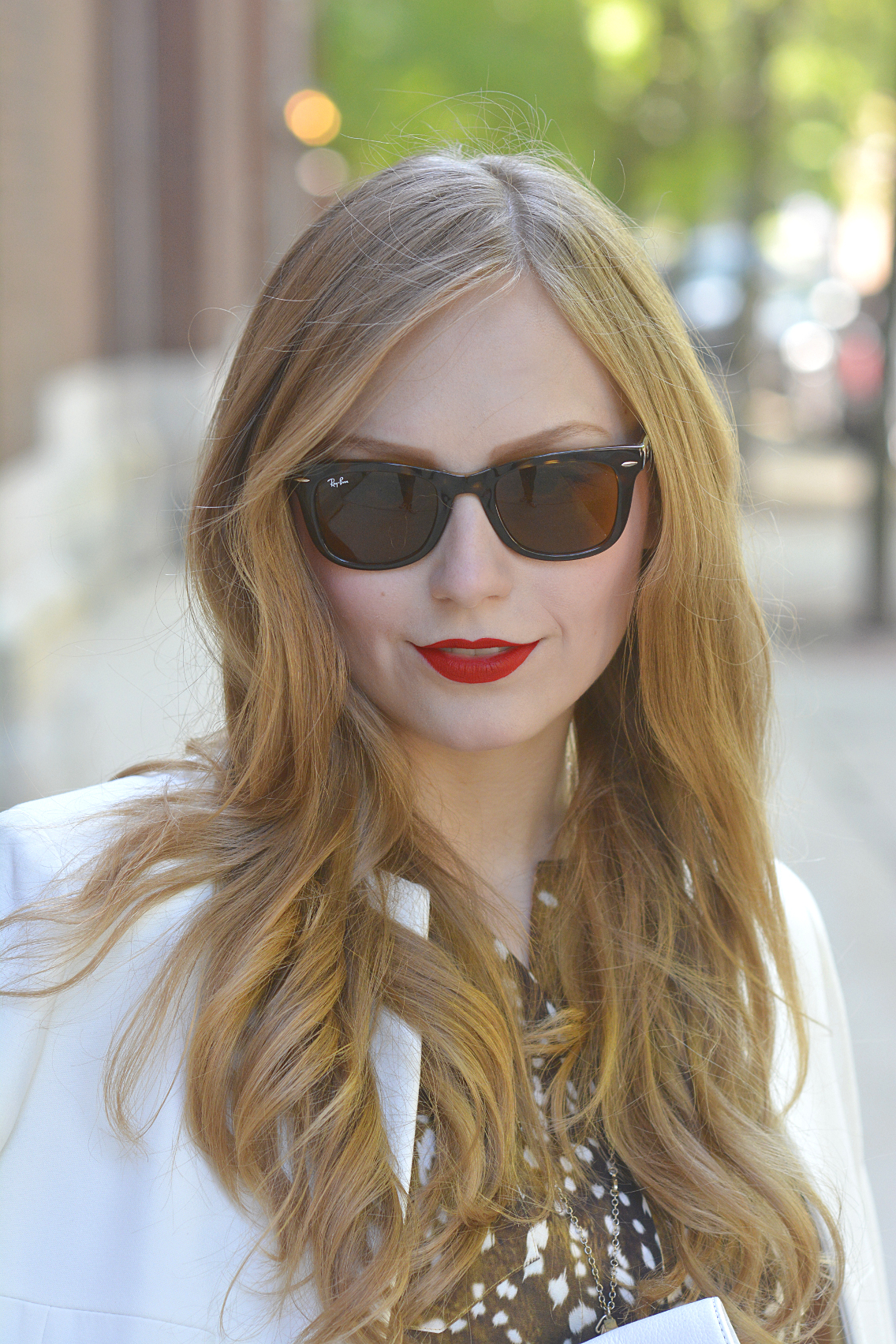 SHOP THE LOOK:
Dress – Magaschoni Deer Print || Coat – Zara A-Line in White (similar) || Sandals – Joie 'Bonnie' (similar) || Clutch – c/o Vera Bradley 'Harper' (similar) || Sunglasses – Ray-Ban Folding 'Wayfarer' || Necklace – Kate Spade 'Pen' (similar) || Watch – Lulu's (similar) || Lips – Stila in 'Beso'
Before we were married, Hubby and I rarely dressed up for date nights. Don't get me wrong, we went to plenty of cocktail parties and dinners with friends that required dressing up but if it was just the two of us, we almost never did. For the most part we just wanted to hang with our dogs at home anyways.
Then we went on our honeymoon — an 11-day cruise to South and Central America. Every evening there was something to dress up for, some excuse for a fancy outfit and the ritual of getting dolled up became second nature after the first week. As two people who were both more comfortable in sweats and a t-shirt (preferably with geeky slogans) in college, our style evolution has been a hilarious turnaround from what we once wore. Now it's hard to see Hubby and I go out for even a casual lunch date without getting dolled up — monogram shirts for Hubby and all!
And, ironically enough, some of my favorite outfits are the ones I pull together for our date nights now. Perhaps that's one of the secrets to a happy marriage: taking the time to dress up for one another. I always feel so loved whenever Hubby dresses up for me (he wore a three-piece suit to my LK Bennett event!) and while I know he loves me just as much when he's in sweats, the extra effort always makes me smile.