Back in November during our family visit to Florida, my sister and I had the opportunity to sneak away for some major sister-bonding at the most magical place in the Florida heartland: Disneyworld's Magic Kingdom! Is there a better place for two women in their mid-twenties to don tiaras and relive their childhood? As any sisters visiting Disneyworld for the first time together in years would do, we arrived at sunrise before the park opened on a warm Tuesday morning.
We were greeted by large buzzing crowds of children in strollers and cast members singing an official 'opening' song.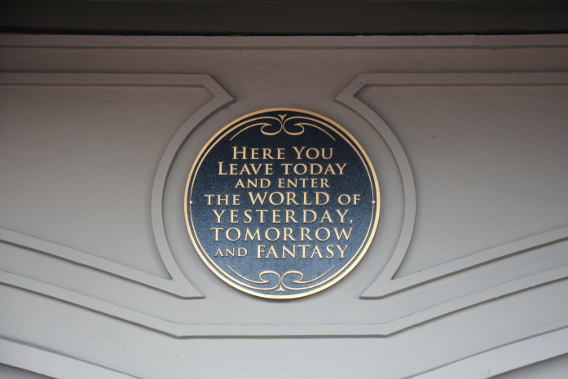 As you enter the park, you pass under this cheeky plaque: "Here you leave today and enter the world of yesterday, tomorrow and fantasy". Considering how many summertime childhood memories I have here, this plaque couldn't hold truer.
Em and I arrived at the park right as it opened through no accident. As seasoned Magic Kingdom visitors, we have a long tradition of arriving first so we can run around to our favorite rides before any large lines form. It certainly doesn't hurt that you can also get some killer morning shots of the castle before the crowds swarm in.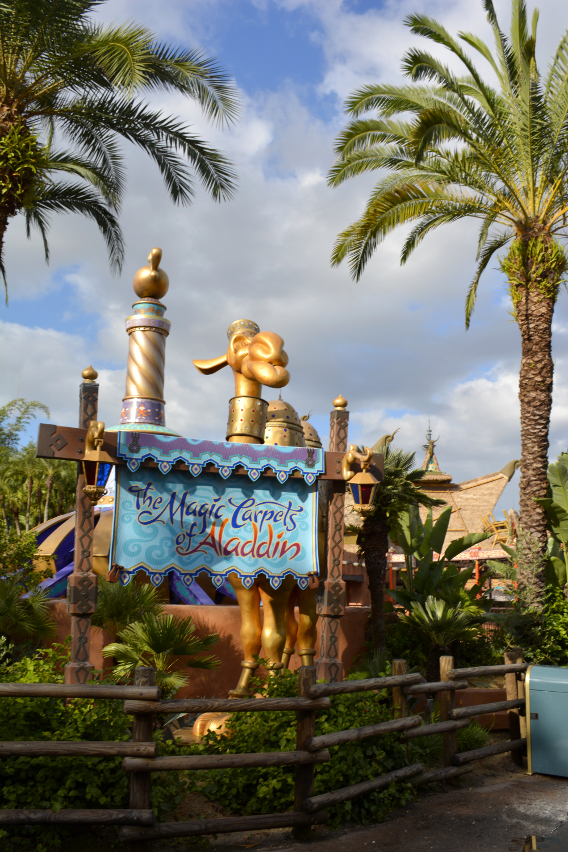 To begin with, we made our way past Aladdin's Magic Carpets in Adventureland to…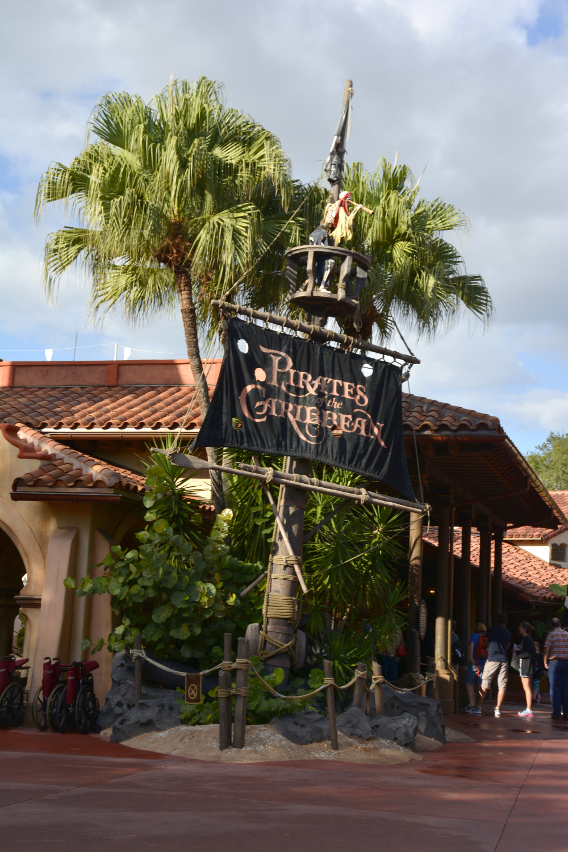 OUR FAVORITE RIDE: PIRATES OF THE CARIBBEAN. I like to think Em and I loved this ride before the movies made it so popular but let's be honest — this ride was ALWAYS popular.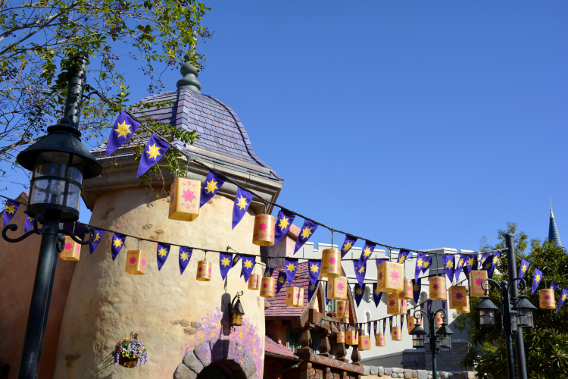 After swooning at Captain Jack… twice… and then running through the Haunted Mansion (another favorite)… again, twice…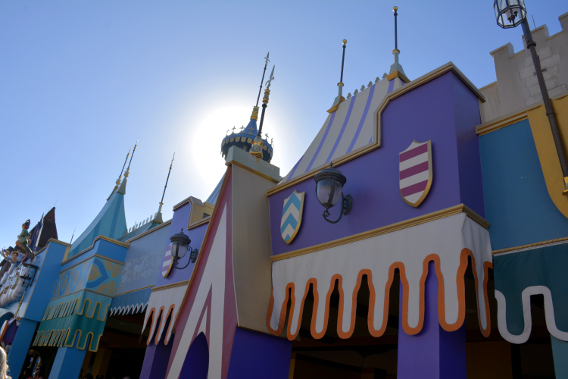 We made our way over to Fantasyland and got in line for another of our favorite rides: Peter Pan's Flight. This has been one of our favorites for pretty much our entire lives and much of our childhood was spent riding it, pretending we were actually flying over London to the world of Neverland. This ride proves that a miniature Big Ben and a little black lighting are all you really need for a hugely successful ride.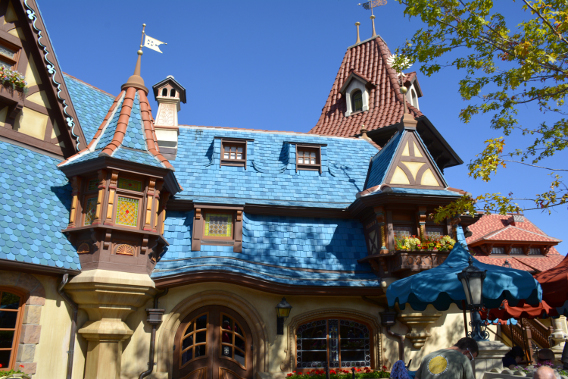 Isn't the architecture in Fantasyland beautiful? The buildings are smaller, more colorful versions of the architecture H and I have seen on our visits to Europe.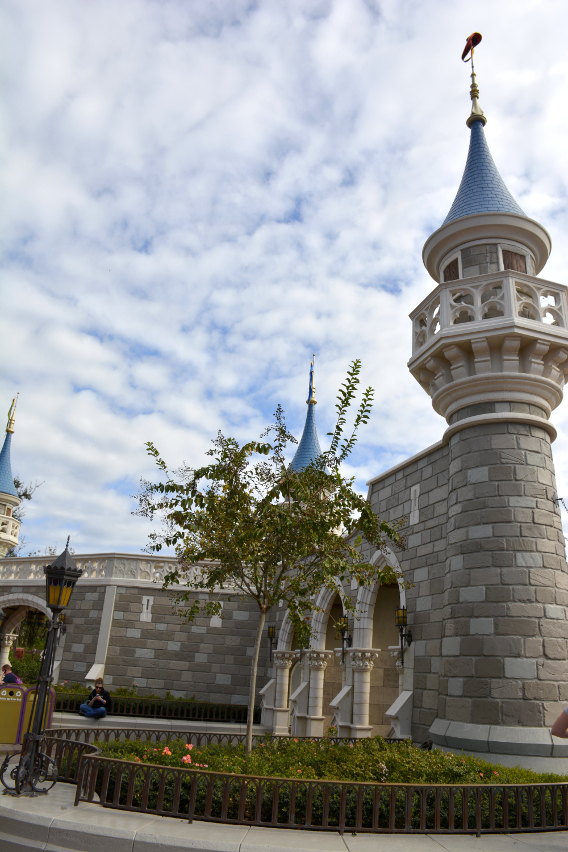 But I noticed a lot of new buildings on our visit too! Fantasyland has surely changed over the years — there are so many new buildings and areas to explore now.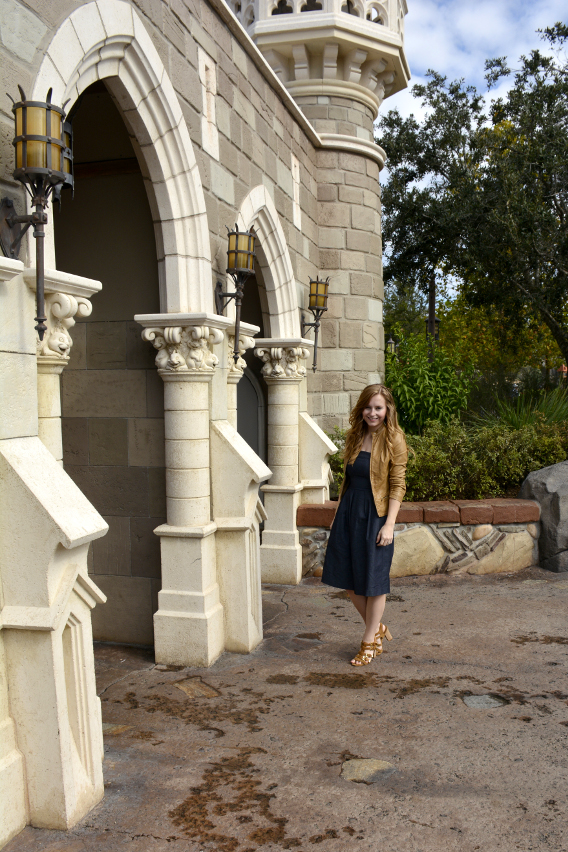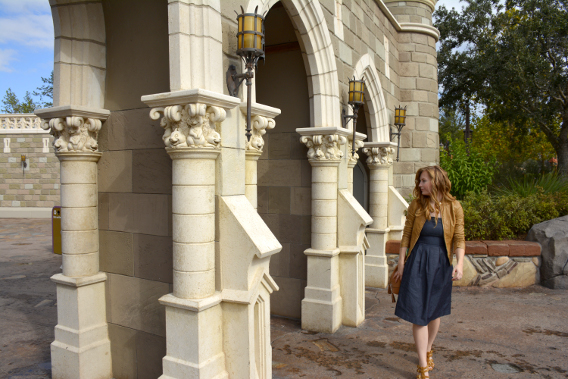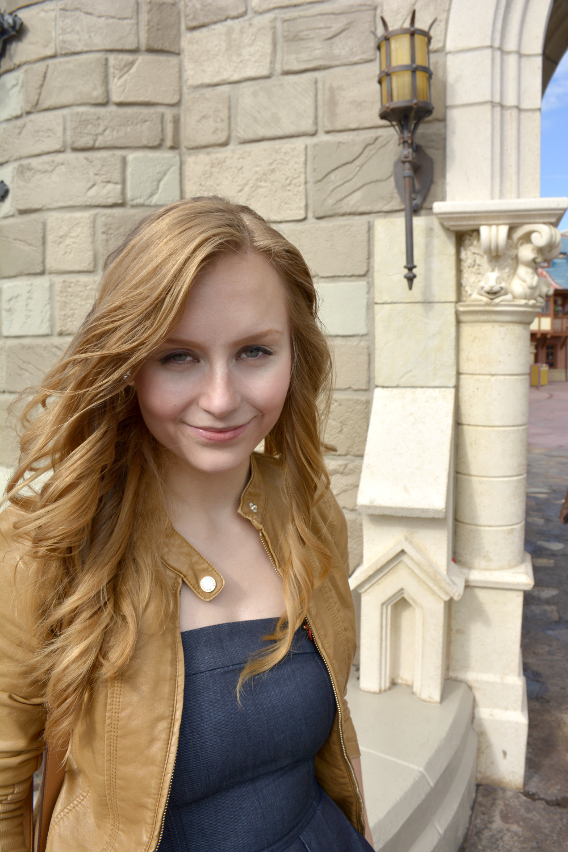 Dress – Zara Strapless Denim (seen previously here, ON SALE here)
Jacket – Express 'Minus the Leather' (in black here)
Sandals – Dune London 'Fellow" (ON SALE here)
Bag – Old Navy Bucket (sold out, similar here and here)
Pin – British Legion 'Poppy' (similar here)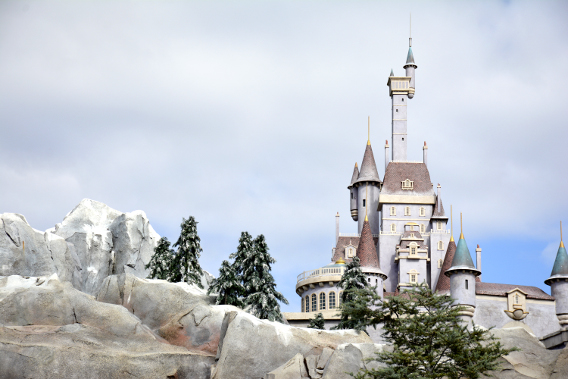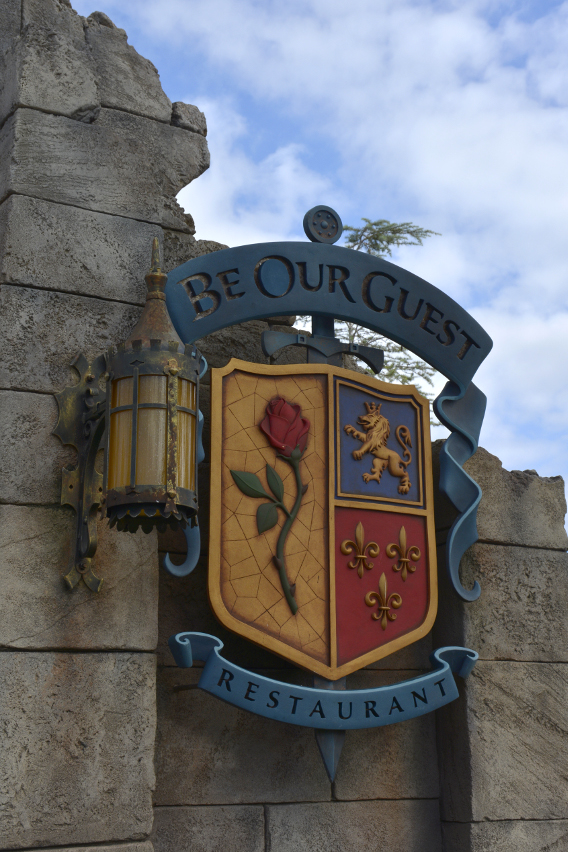 One of the things I had most been looking forward to on this trip was a chance to eat at the new 'Beauty and the Beast'-themed restaurant 'Be Our Guest'. Sadly everyone else in the park had the same idea and despite checking back several times throughout the day, we weren't able to snag a table (but WE DID SCORE ONE AT CINDERELLA'S ROYAL TABLE — more on that in Part Two!).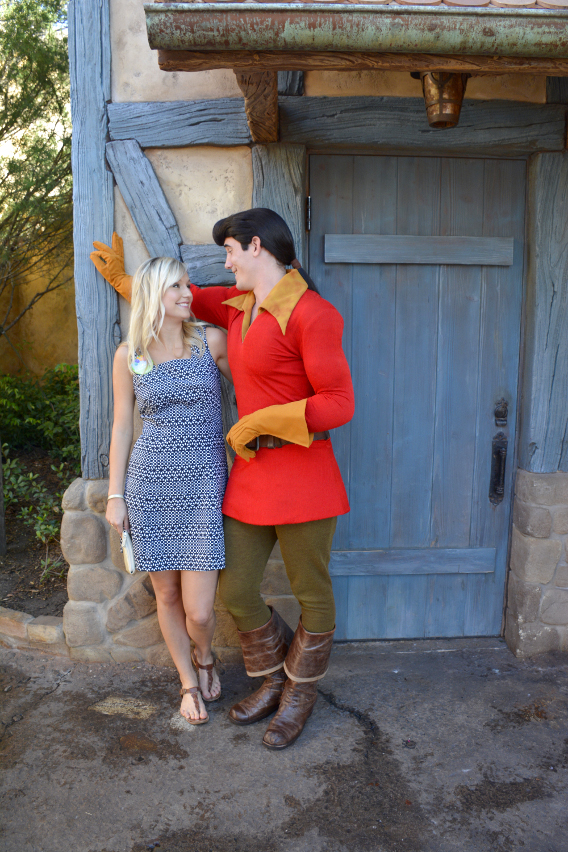 As we walked through the newer areas of Fantasyland we happened to run into a familiar face… drool-worthy Gaston. He took quite the fancy to Em! You know what you call a girl who makes dashing cartoon men swoon? #marriagematerial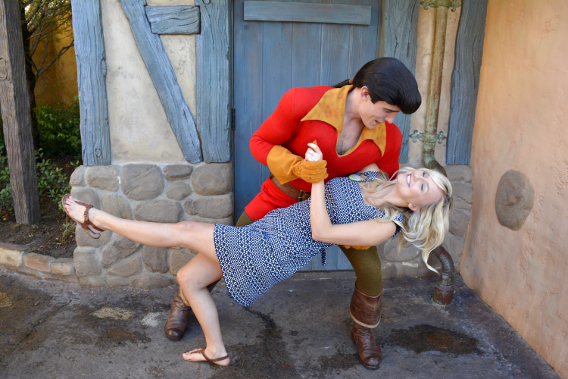 Get a room, you two!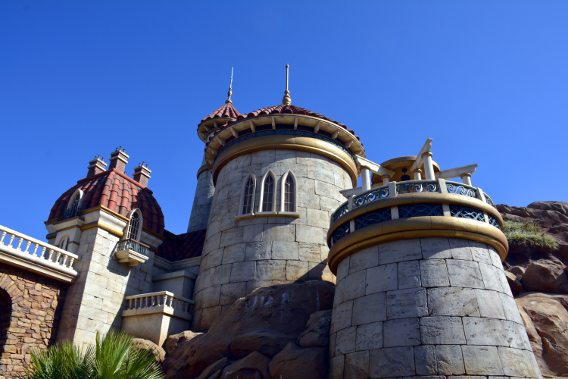 Eventually I broke up the love birds and we made our way over to the new Little Mermaid ride. Em assured me it was fun AND nostalgic – being a brand new ride from one of our favorite childhood stories.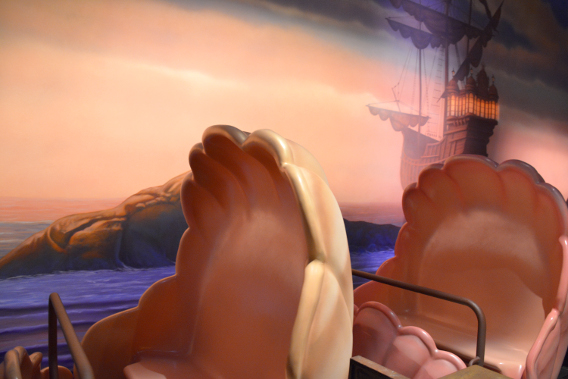 We were shown to our 'clammy' seats…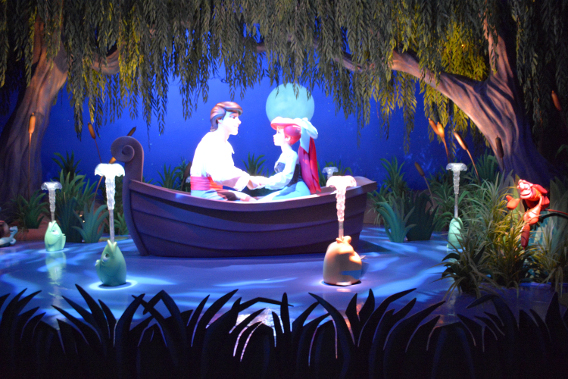 And transported through the various scenes of this 80's princess tale overflowing with fish humming "Under the Sea" and Ursula cackling in the background. I'm fairly certain we enjoyed this ride more than quite a few of the preschoolers we rode with.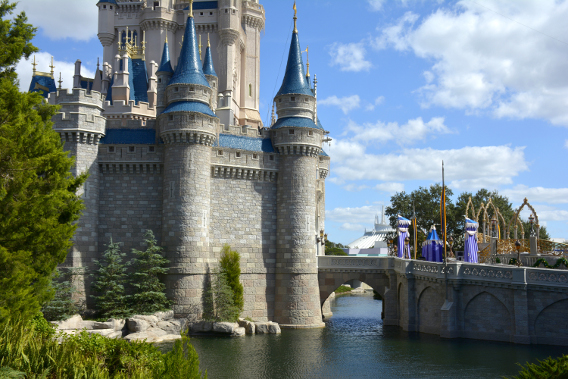 After a small lunch we took the opportunity to escape the bright noon sun and explore Cinderella's Castle a bit.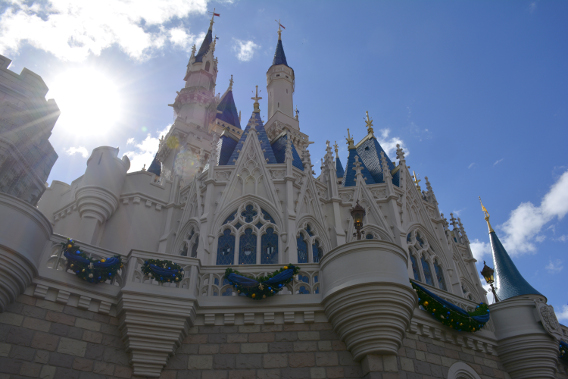 Which was beautifully decked out for Christmas in blues, silvers and golds.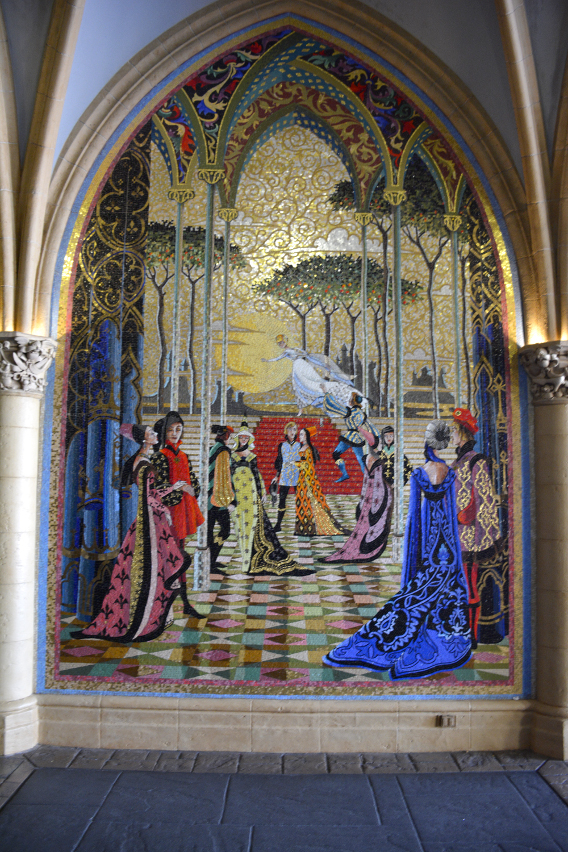 The interior mosaics are surprisingly beautiful and remind me a lot of the medieval scenic tapestries H and I saw at the Louvre last October.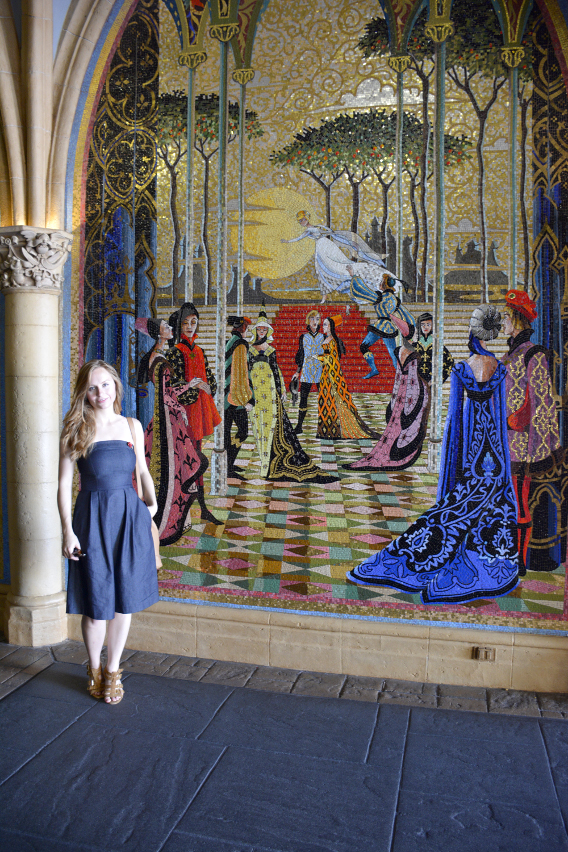 I matched!

Afterwards Em and I ran into a few old childhood pals in the Hundred Acre Wood… Pooh and Tigger! Tigger has always been one of my favorite characters growing up so we had a splendidly happy reunion.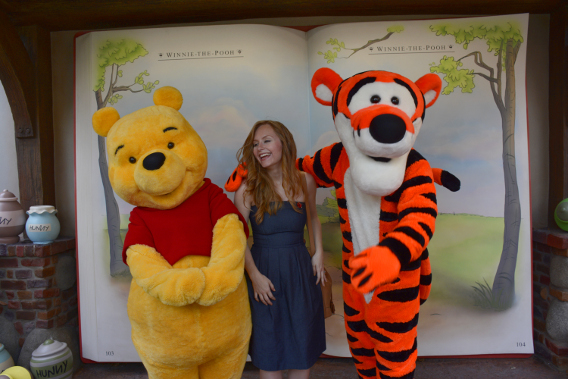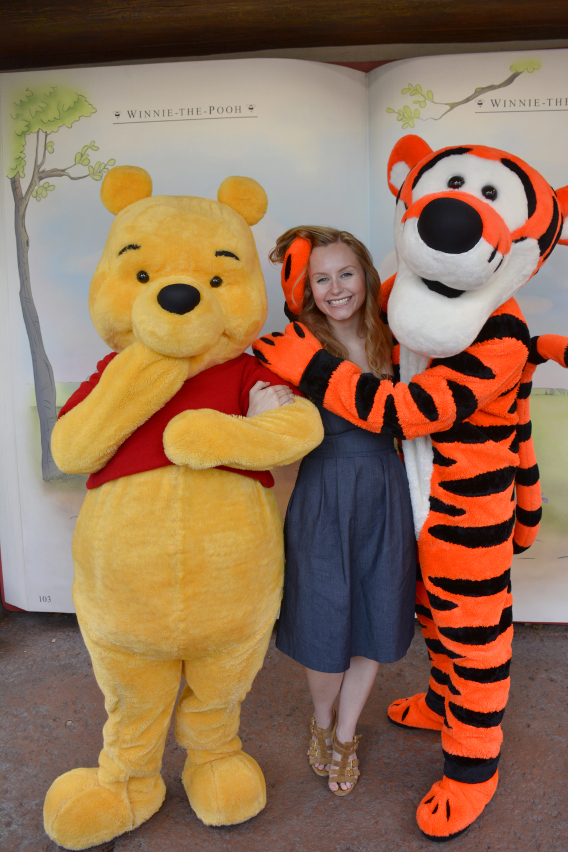 Complete with hair tousle…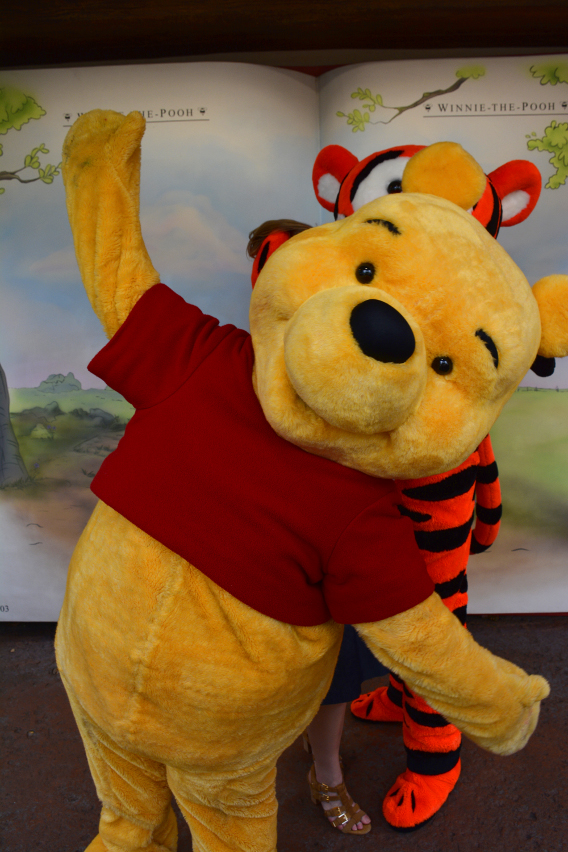 And a Winnie the Pooh PHOTOBOMB!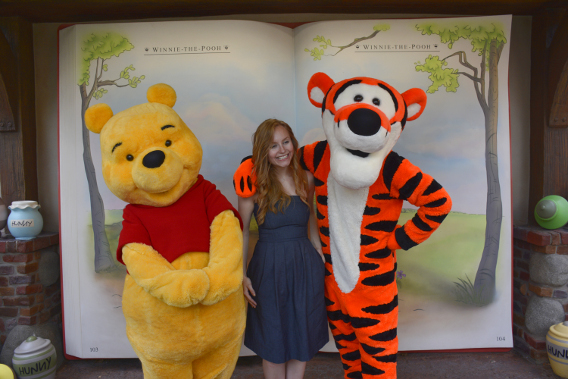 Nothing like being reunited with your childhood idols to make you morph into your seven-year-old self again, right?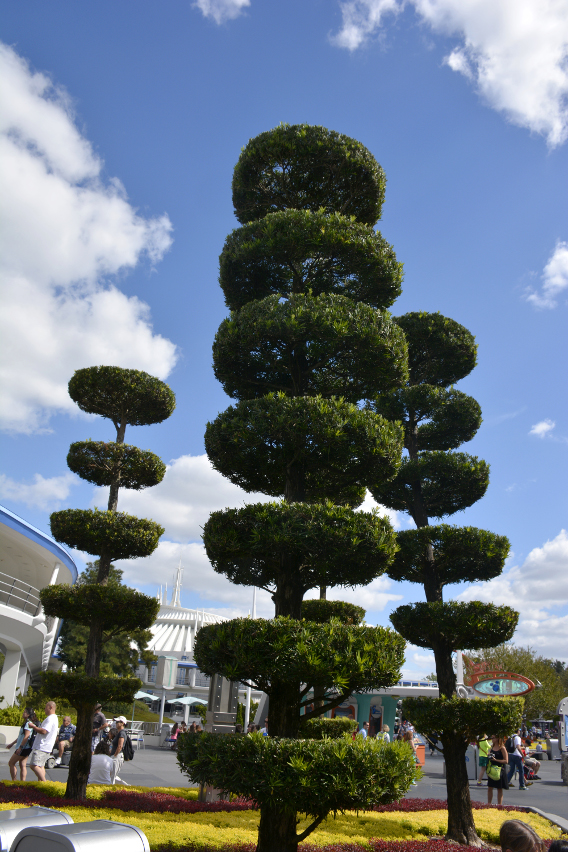 We eventually left the Hundred Acre Wood and made our way over to Tomorrowland.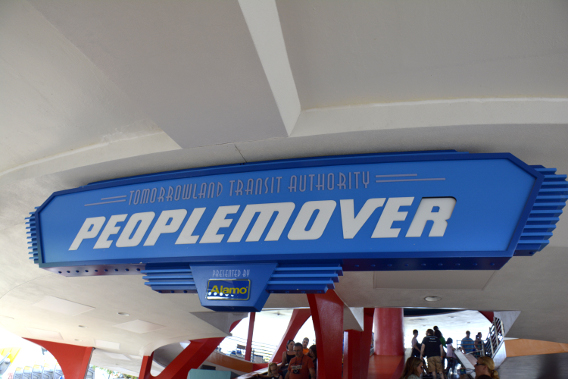 Where we relaxed around on the Peoplemover…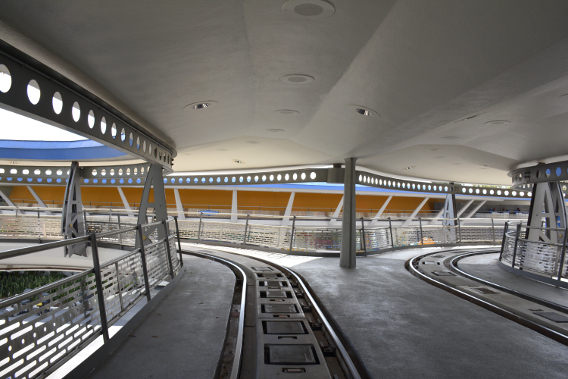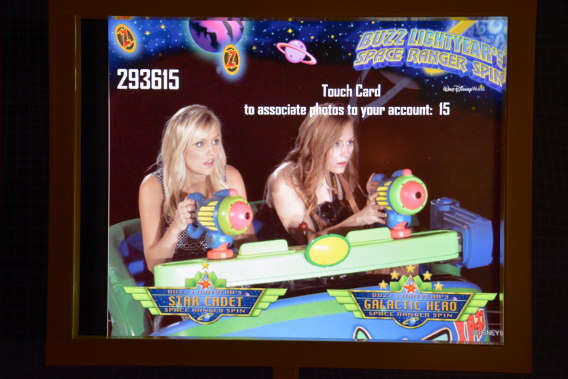 Then tried our sister-power blasting skills out on Buzz Lightyear's Space Ranger Spin. This photo proves we both make the most hilariously awful faces while concentrating on defeating the Evil Emperor Zurg. BUT I am totally adding 'Galactic Hero' to my resume. Just sayin'…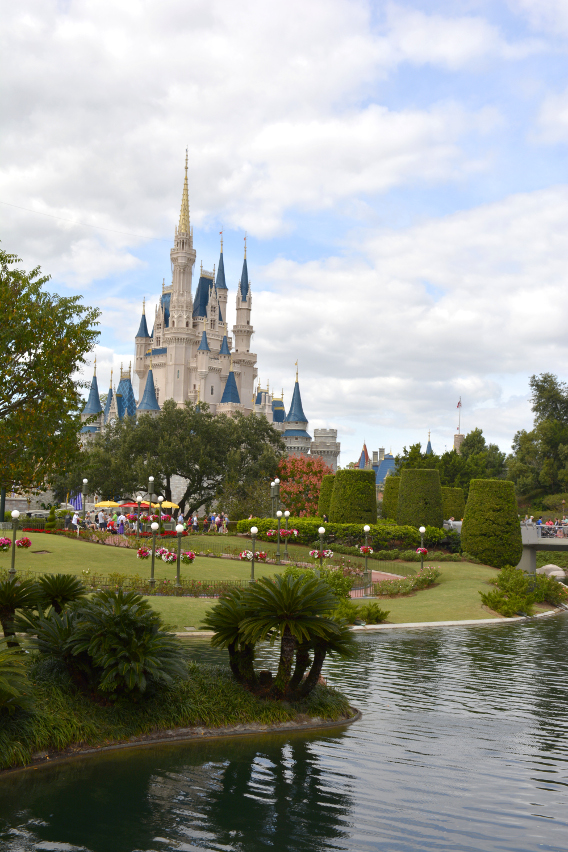 Stay tuned for more adventures in Part Two!