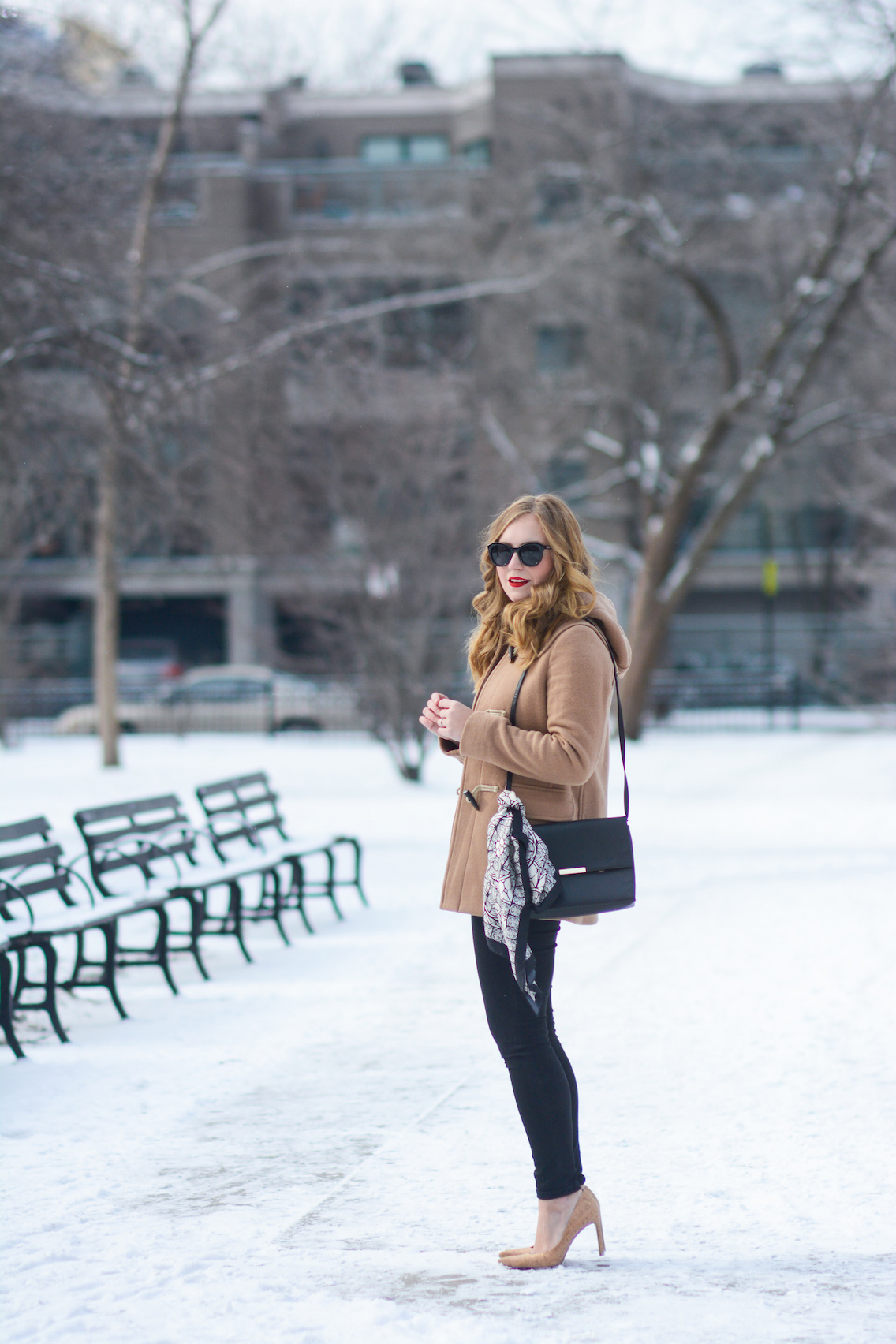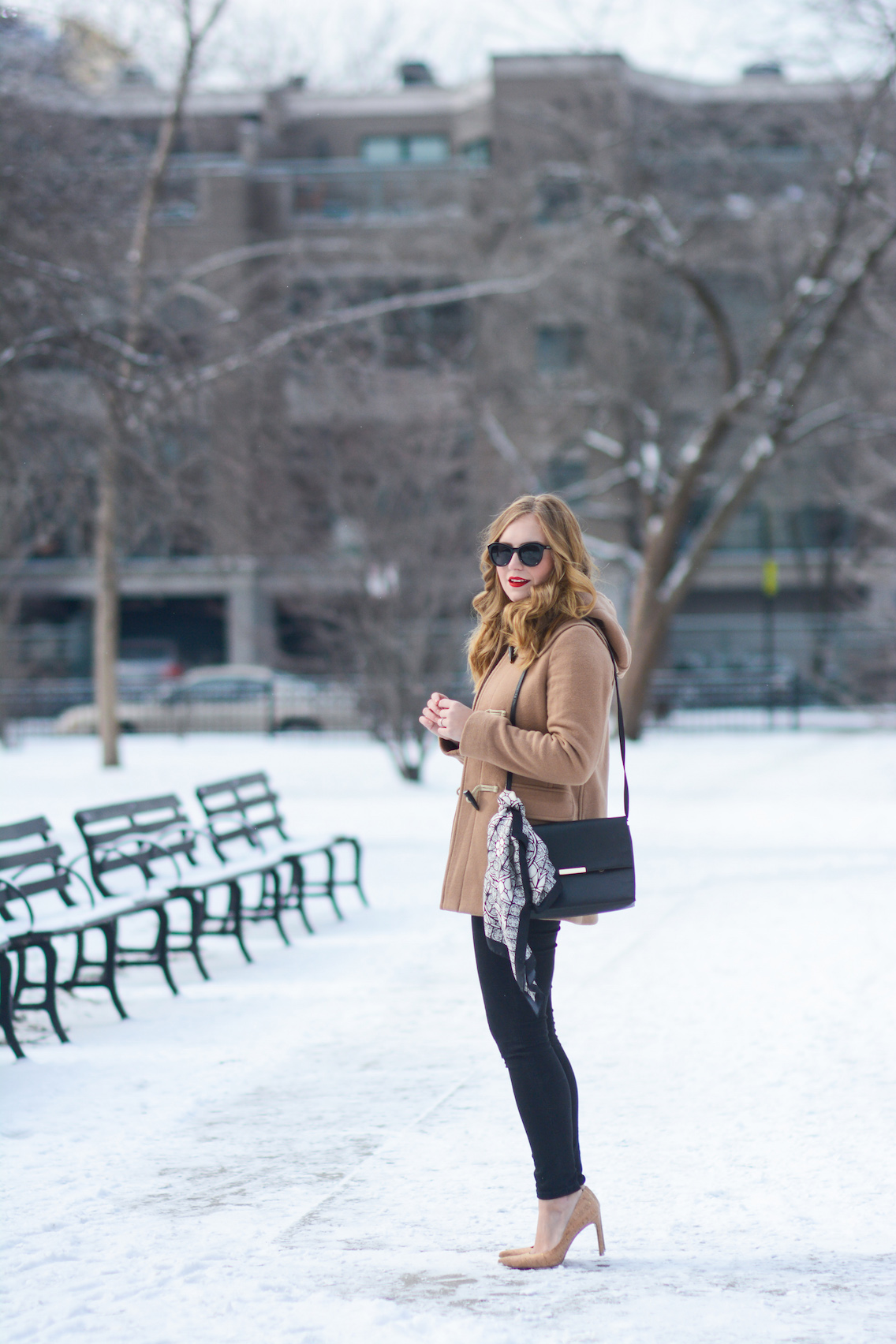 "Sunshine is delicious, rain is refreshing, wind braces us up, snow is exhilarating; there really is no such thing as bad weather, only different kinds of good weather."
— John Ruskin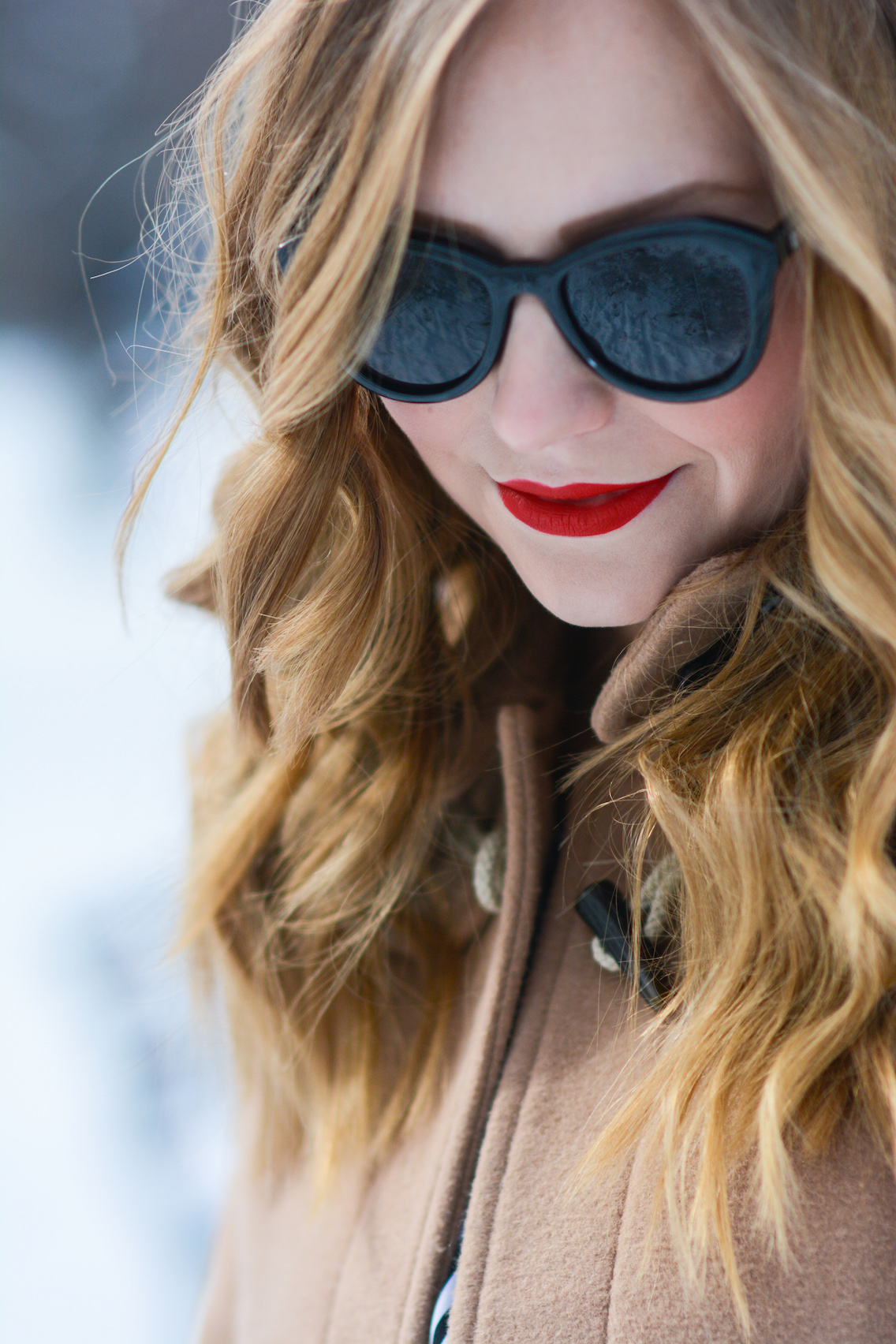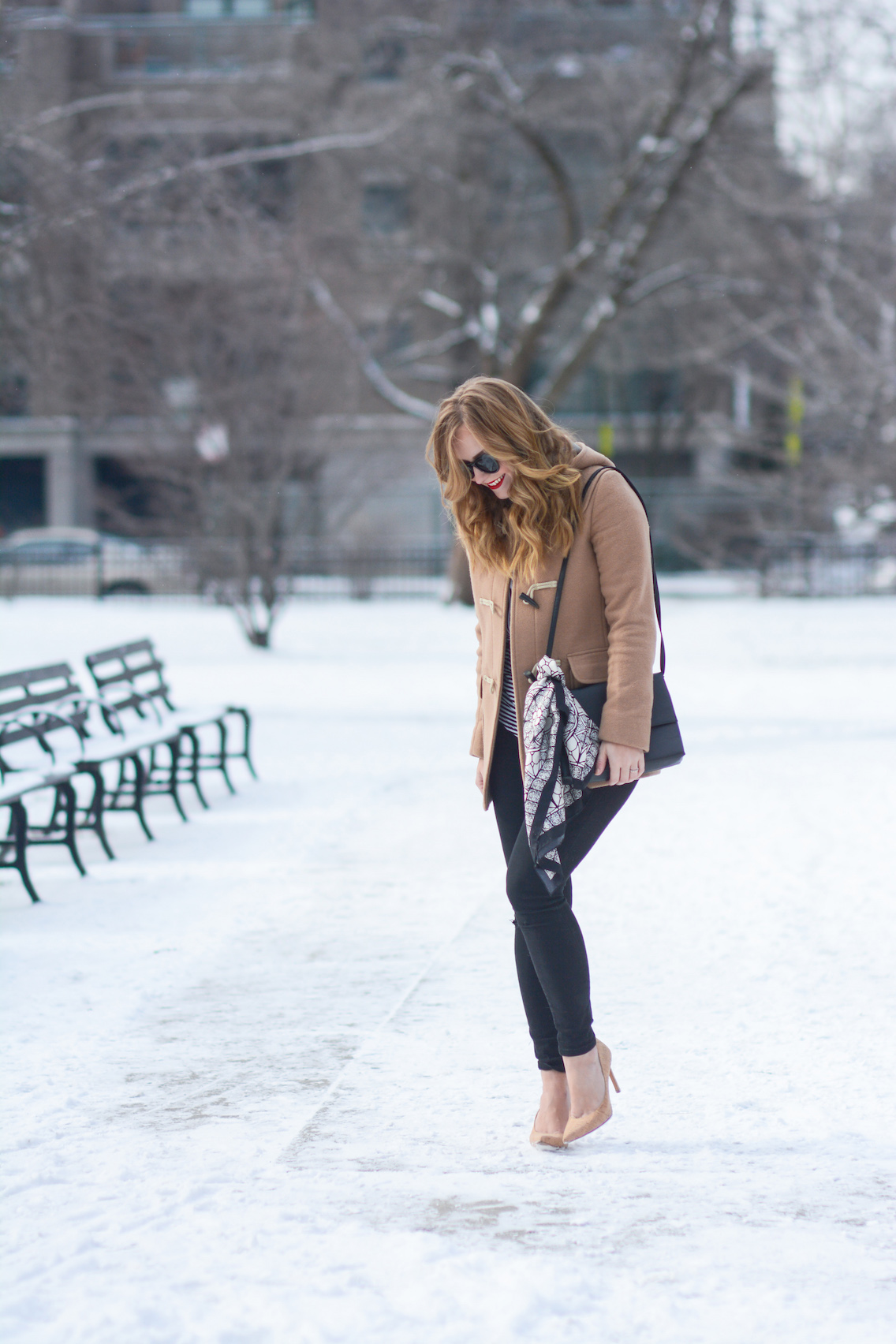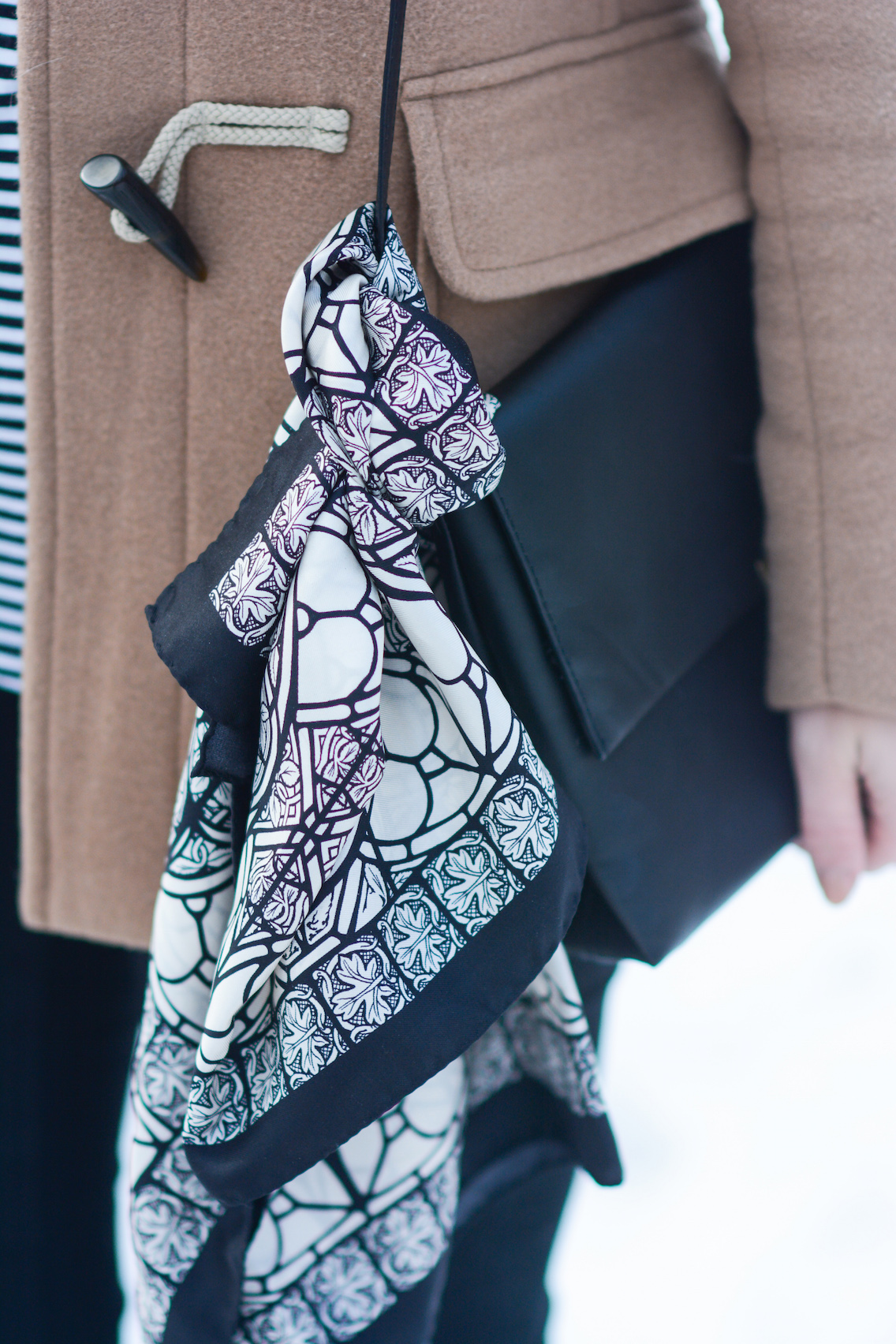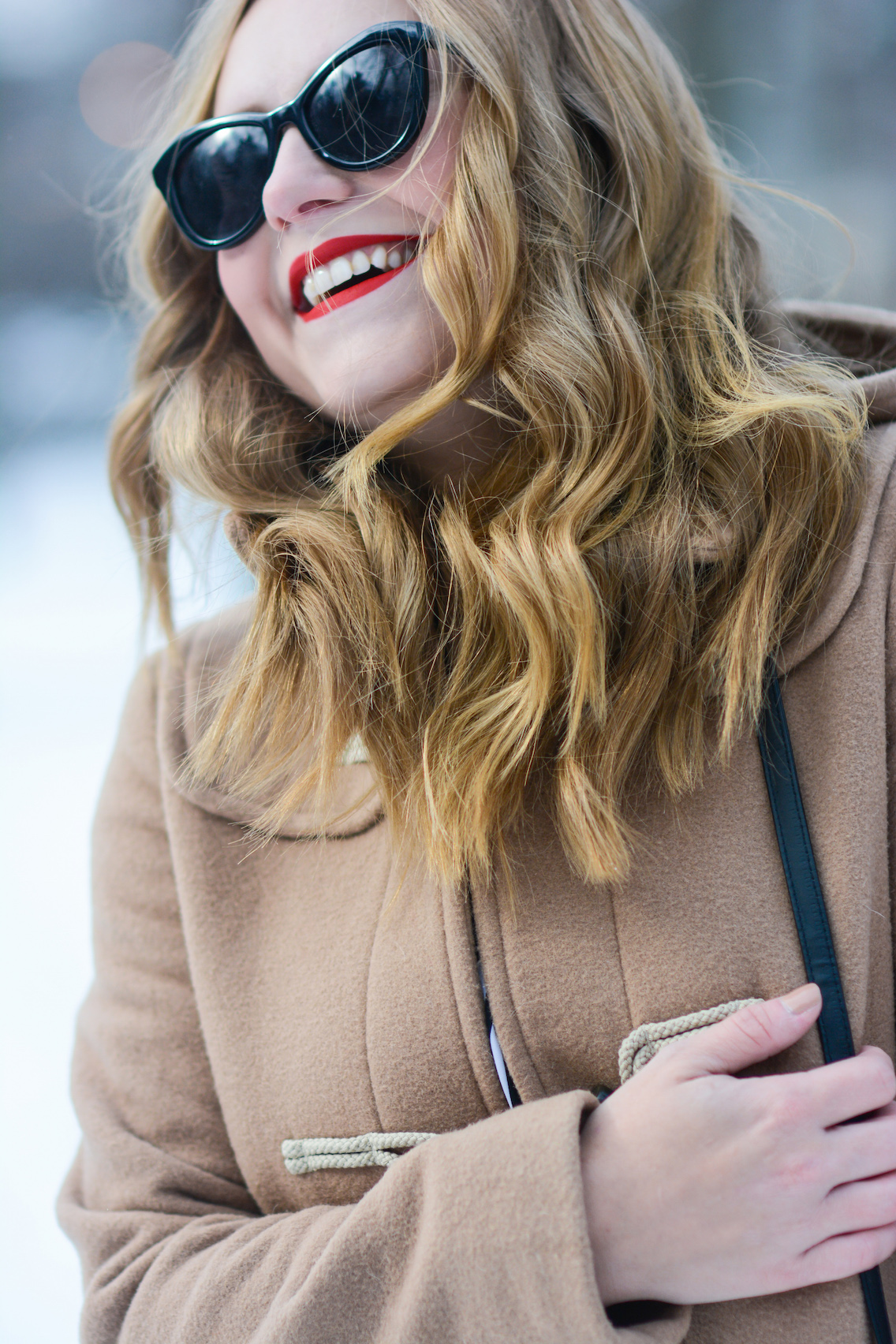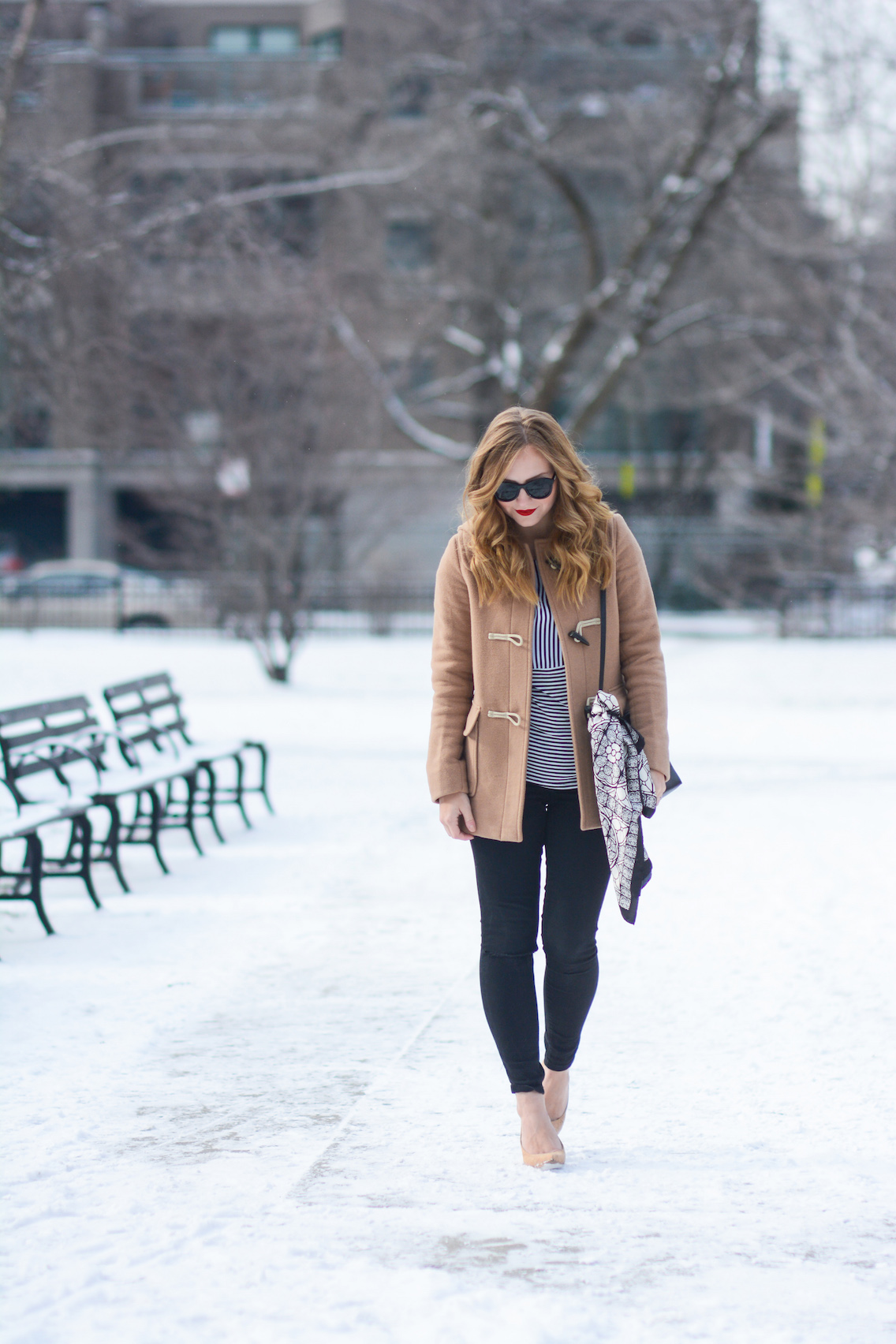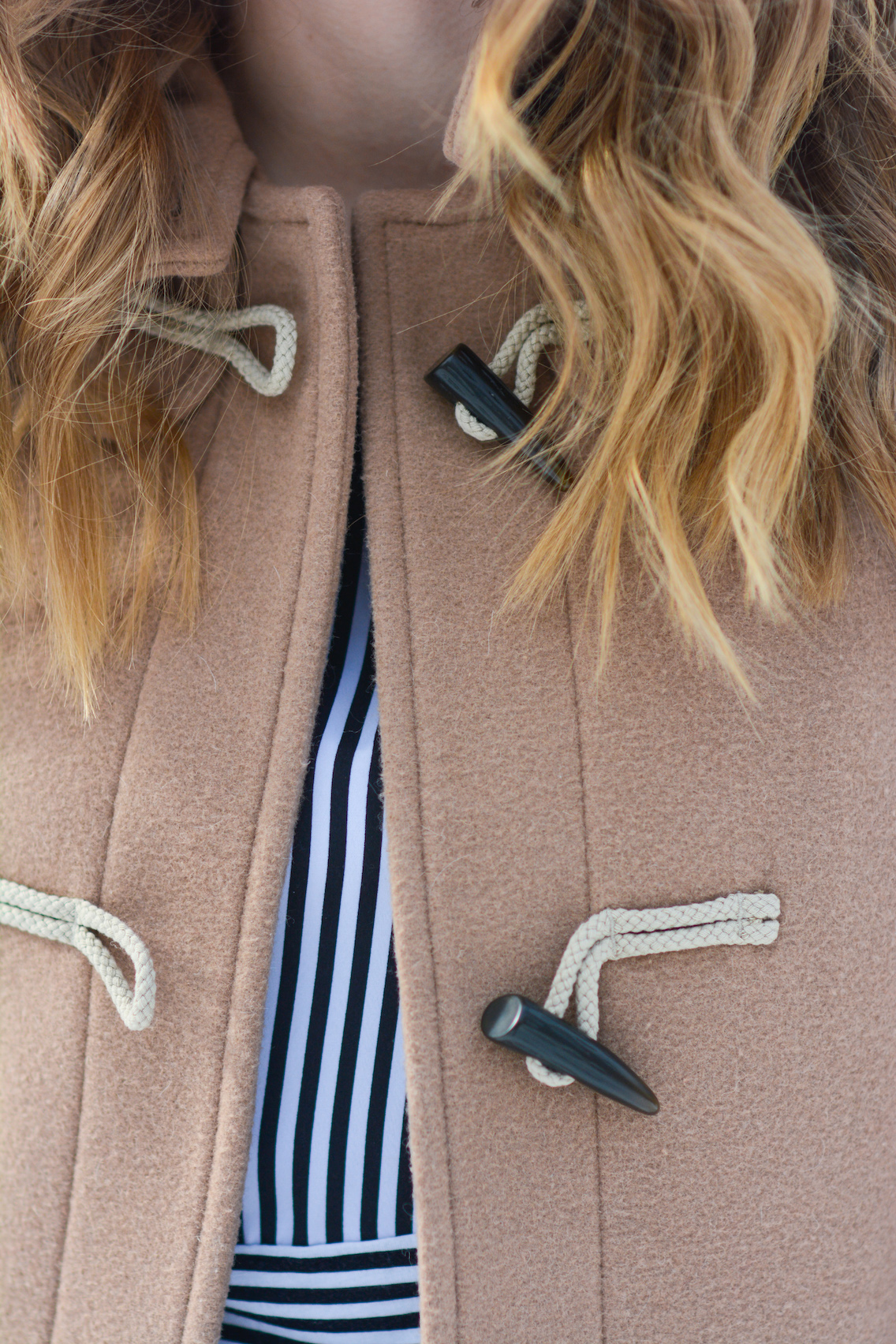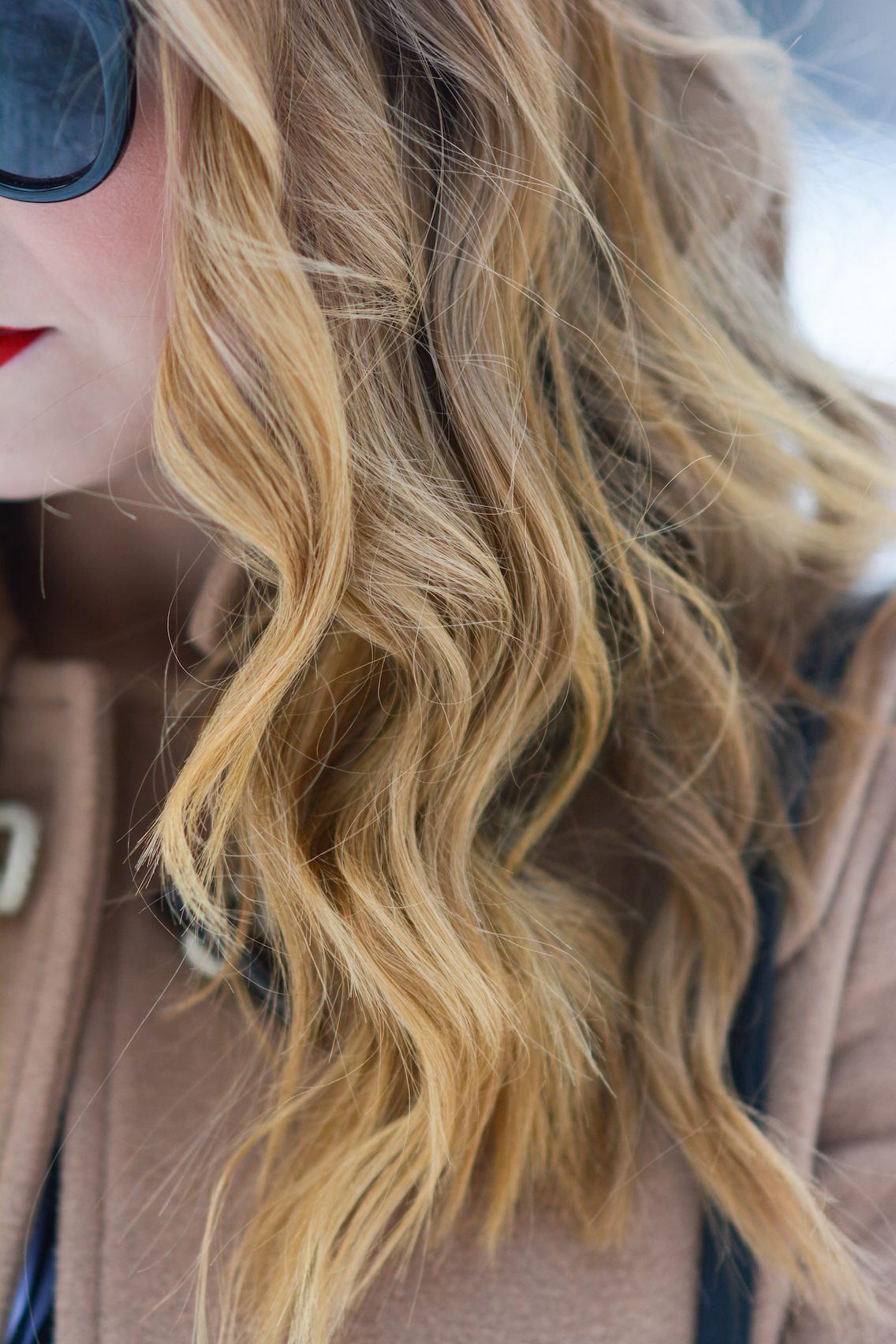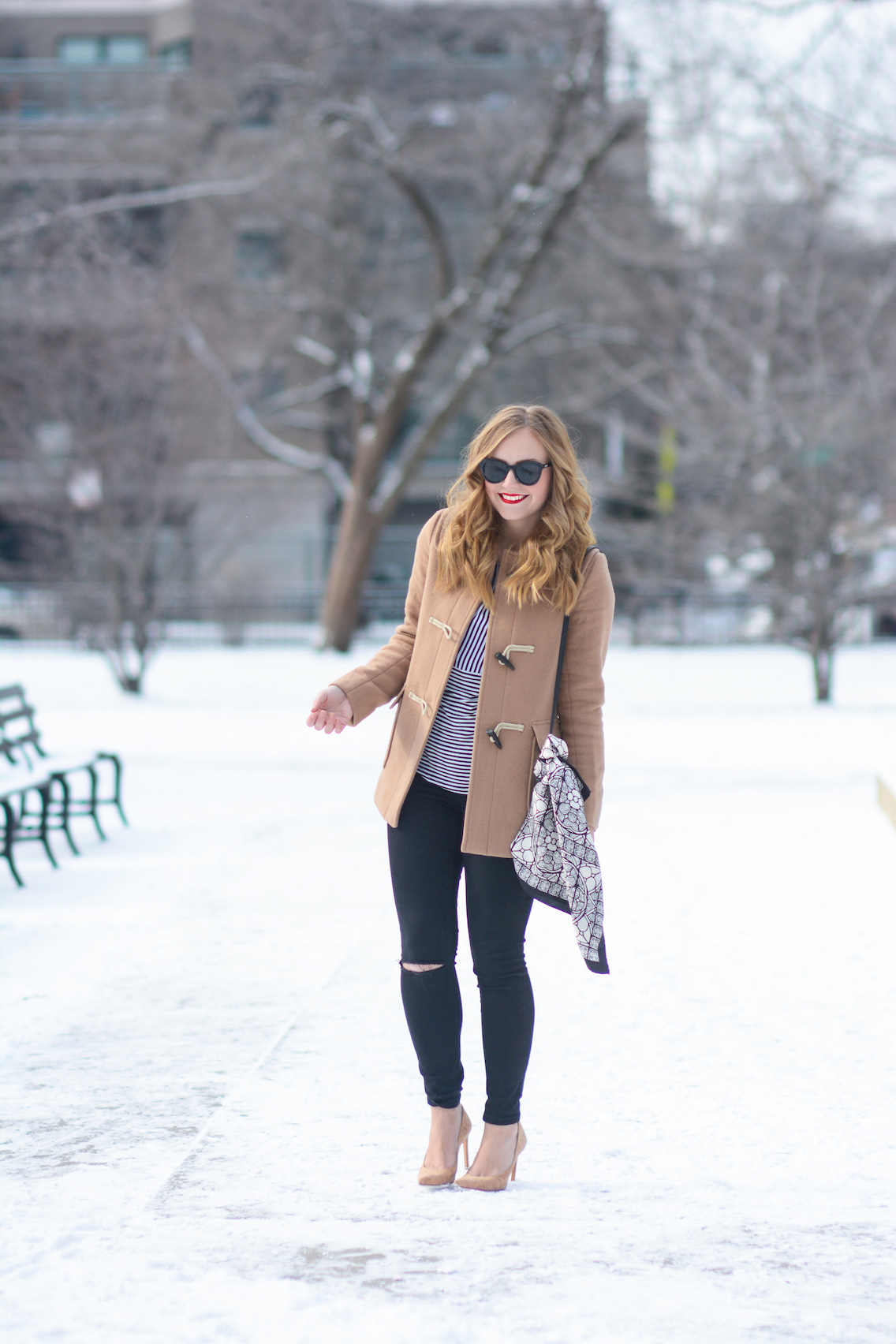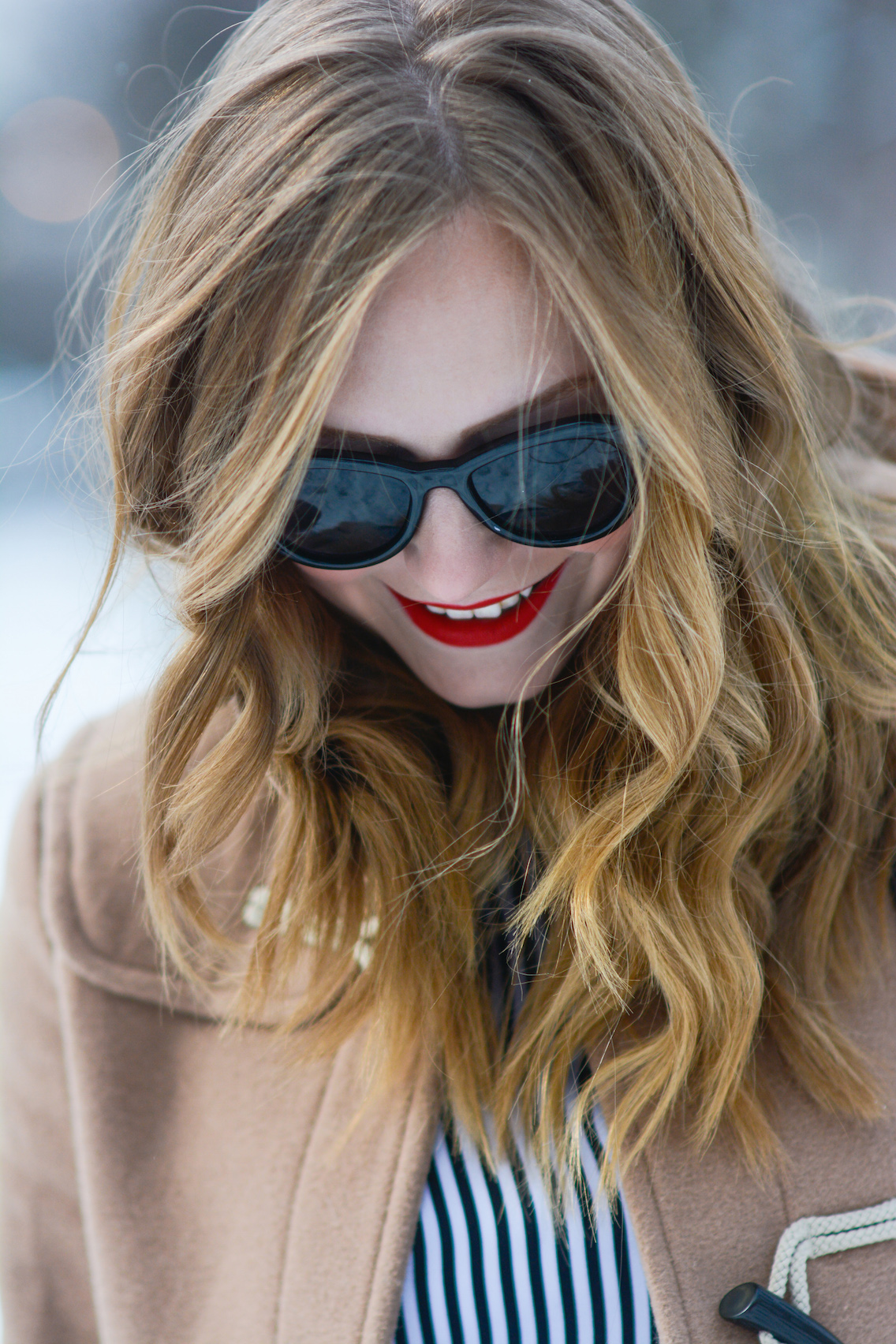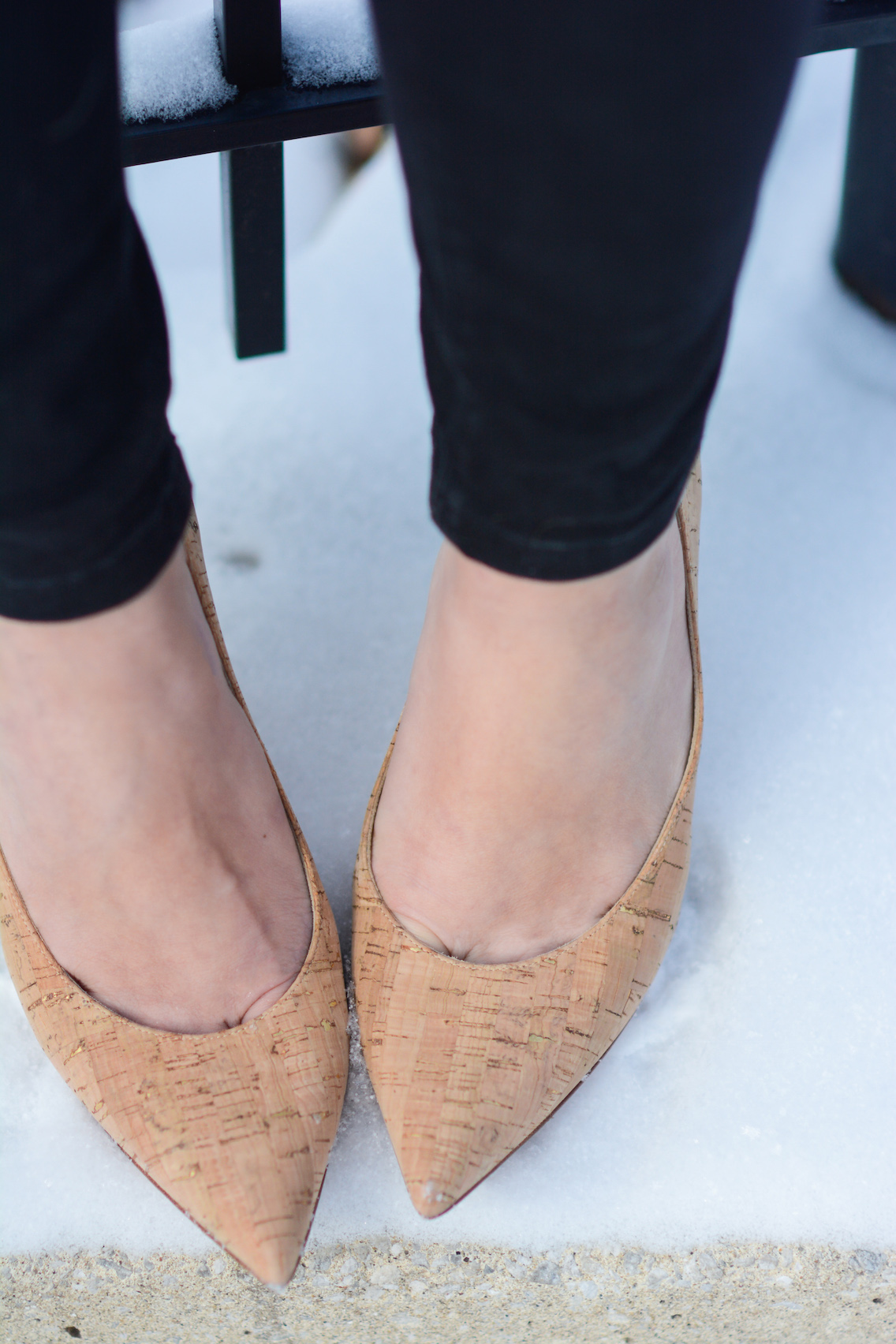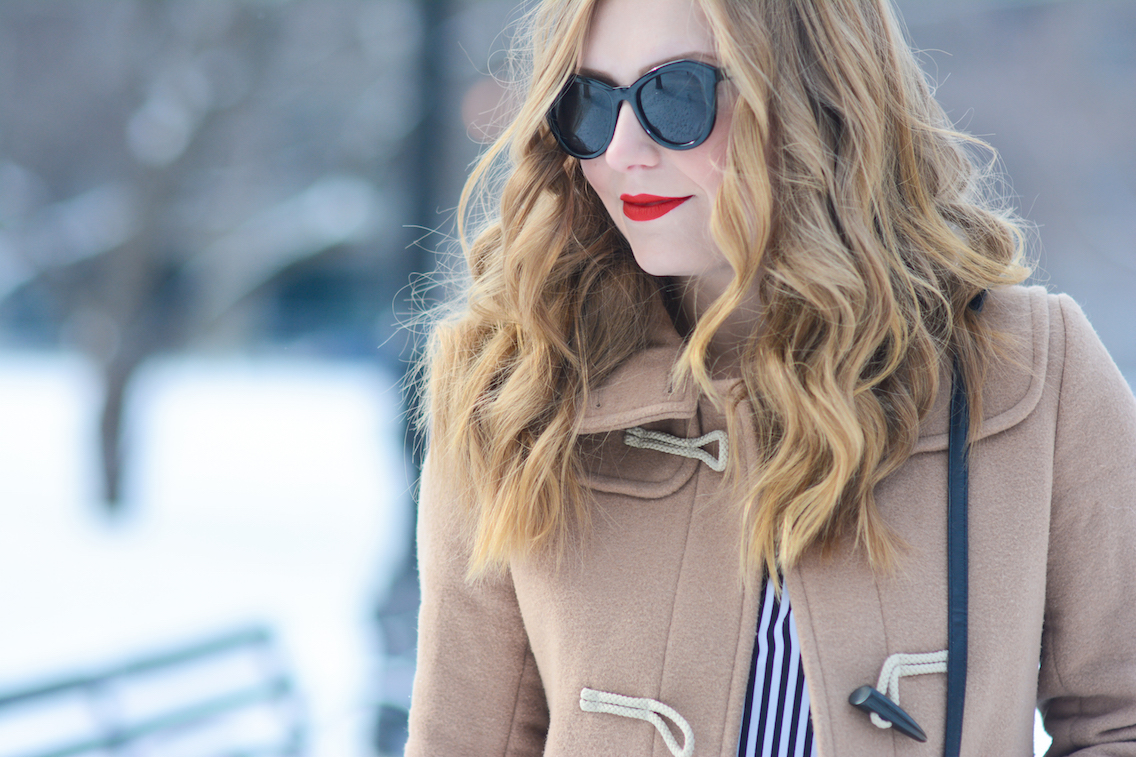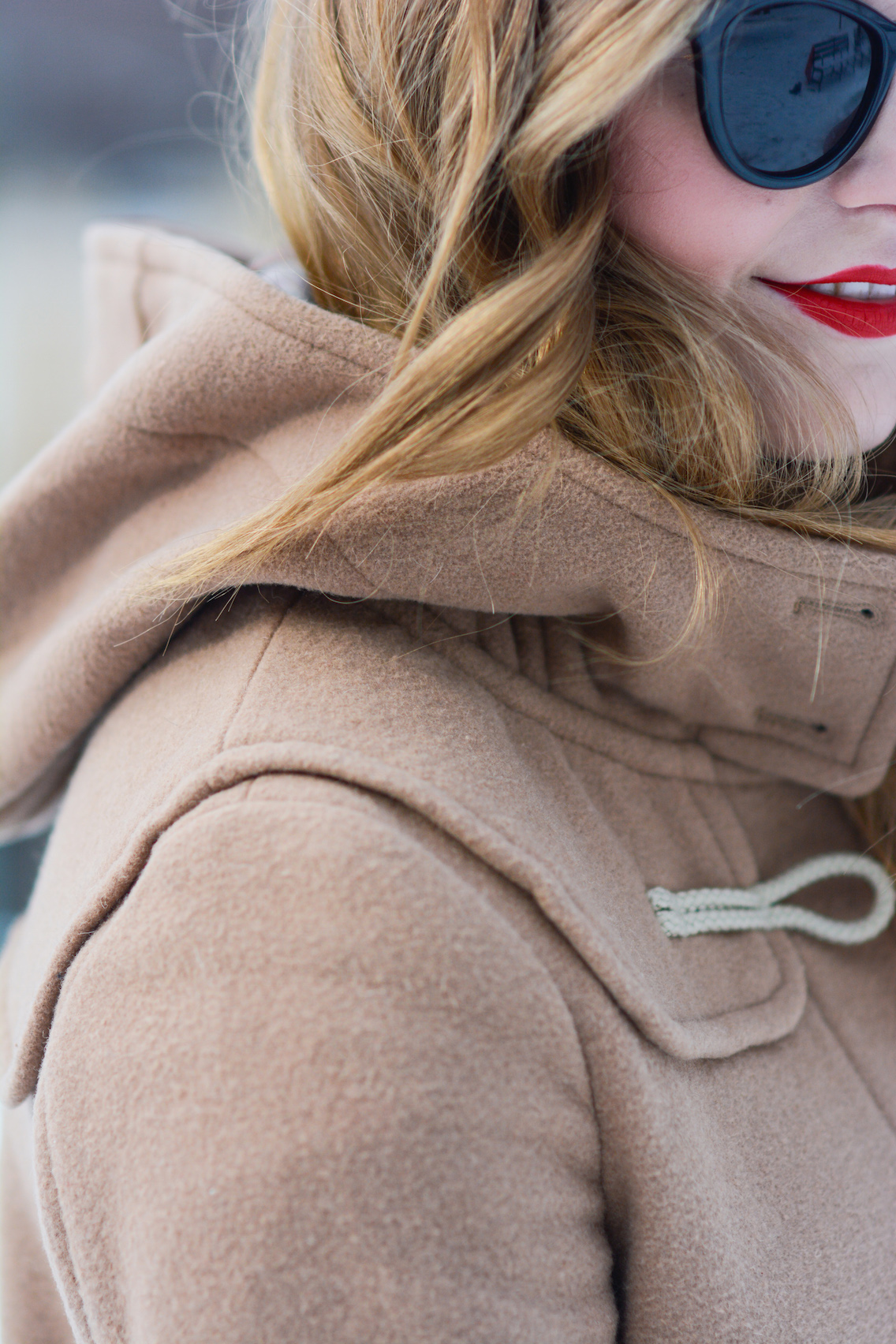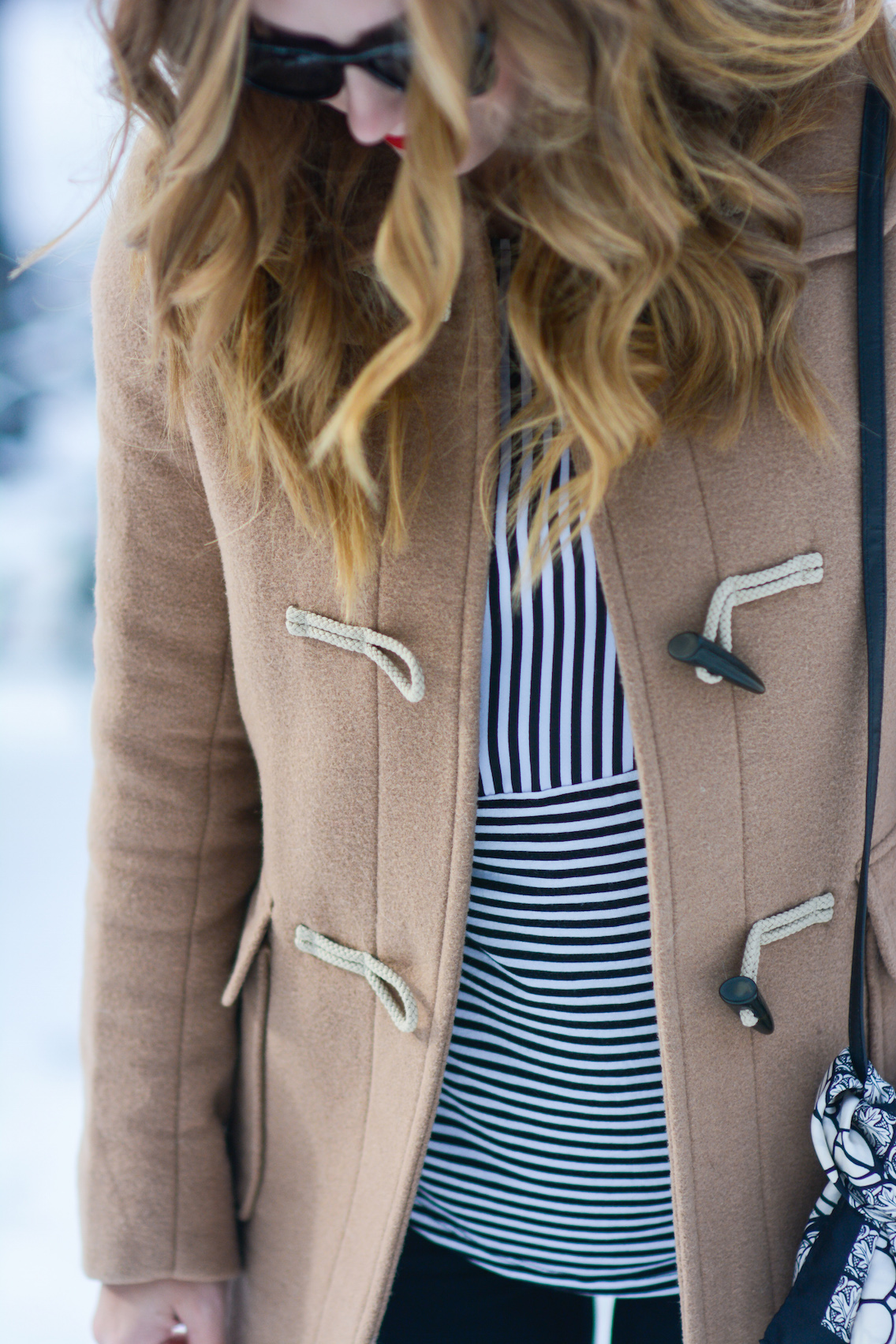 SHOP THE LOOK:
Coat – Uniqlo (ON SALE!) || Top – H&M (similar: 1 / 2) || Jeans – Asos Ridley || Bag – H&M (similar: 1 / 2) || Pumps – Stuart Weitzman (similar: 1 / 2 / 3 / 4) || Scarf – Alexander McQueen (similar: 1 / 2) || Sunglasses – Le Specs || Lips – Stila || Hair – talented Jordan
Photos courtesy of Anna of NoirFriday
For well over the last month my hair was in desperate need of a cut. Not a trim mind you… a serious cut! Normally I hate the idea of having to chop off anything more than the bare necessity when it comes to my hair but the damage of the holiday season and our subsequent days in the pool and on the sand in the Riviera Maya caught up with me.
It was time to slough off the damage of 2015 and give my hair a fresh new look for 2016!
And here in Chicago there's no one I trust more with my hair than Jordan Heidenwith at Dennis Bartholomei. He's always given me the best cuts, staying true to my desire for luxurious long hair while always keeping the shape and layers fresh and modern.
So when he chopped off a good three inches of my hair last week I was exhilarated with the results. How fun are all these funky layers he gave me? And how SHINY! I forgot what healthy hair felt like!
So here's to a fresh new look for a fresh new year!