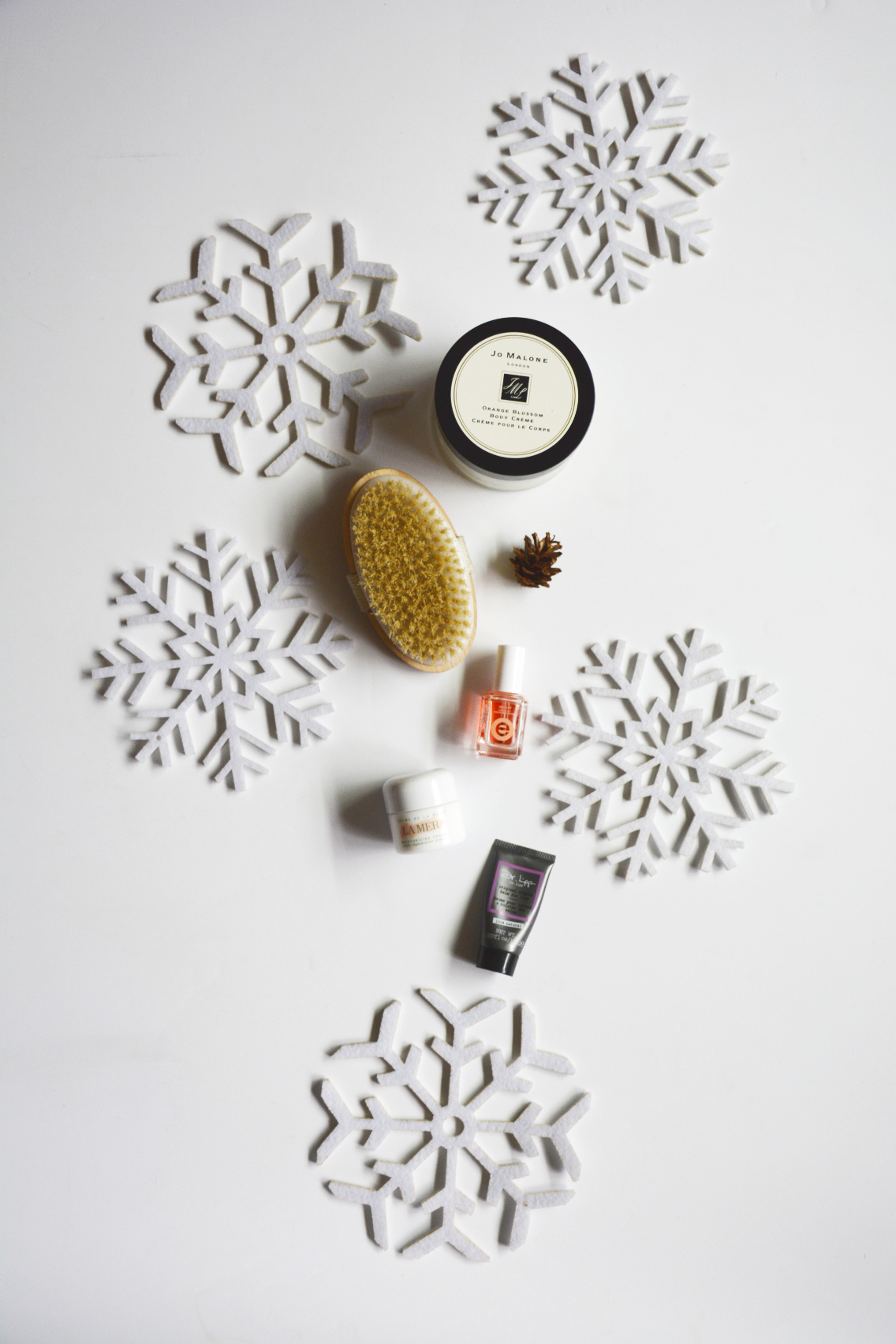 Chicago is notorious for its brutal winters. In fact, while on our cruise through Alaska this September, H and I were told by many locals in Juneau, Ketchikan and even in Anchorage that Chicago sounded like it had WORSE winters than Alaska. Are we good at picking a city to live in or what!?
But being a Chicago native, I like to think all those brutal temps have taught me a thing or two about how to survive in extreme weather and, more importantly, how to care for my skin during the dry winter months. Let's be honest, my skin takes a BEATING in winter. Nourishing and caring for my skin in the cold months takes twice as long as it does the rest of the year! But while it takes much longer, giving my skin the proper love and nourishment it needs makes a substantial difference in my winter survival and, ultimately, my happiness too.
(No one is happy when they have taut, stretched skin or chapped and peeling lips!)
Here are a few of the products I RELY on to keep my skin healthy and happy (and my mind sane) throughout the most brutal winter months: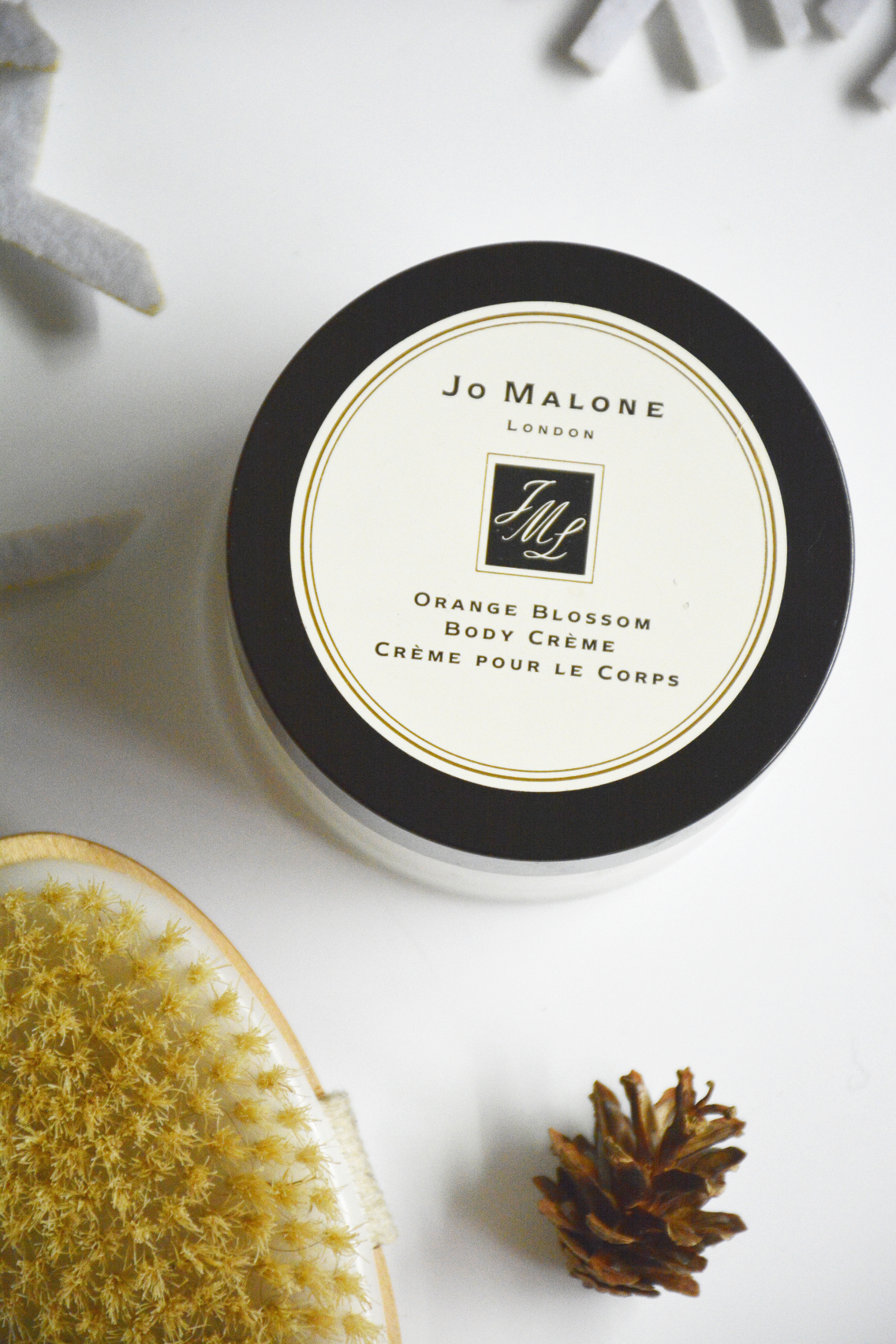 Jo Malone Orange Blossom Body Crème ($75)
Summer in a beautifully packaged jar! The formula of this cream is divinely luxurious, sinking into skin like a dream with a scent that lingers for hours, sans cologne. The scent itself is floral, warm and elegant… not to mention addicting. I LIVE off this stuff! My friends often make fun of my Jo Malone obsession since it's practically the only cologne and skincare brand I use anymore. But my philosophy is that when I find a company and products I can really get behind, I dive head-first into what will undoubtedly be a multi-decade obsession. Slather on a little of this creme and you'll understand. I dub this cream "winter skincare nirvana with a scent that can almost make you forget winter all-together". Worth every penny and lasts FOREVER!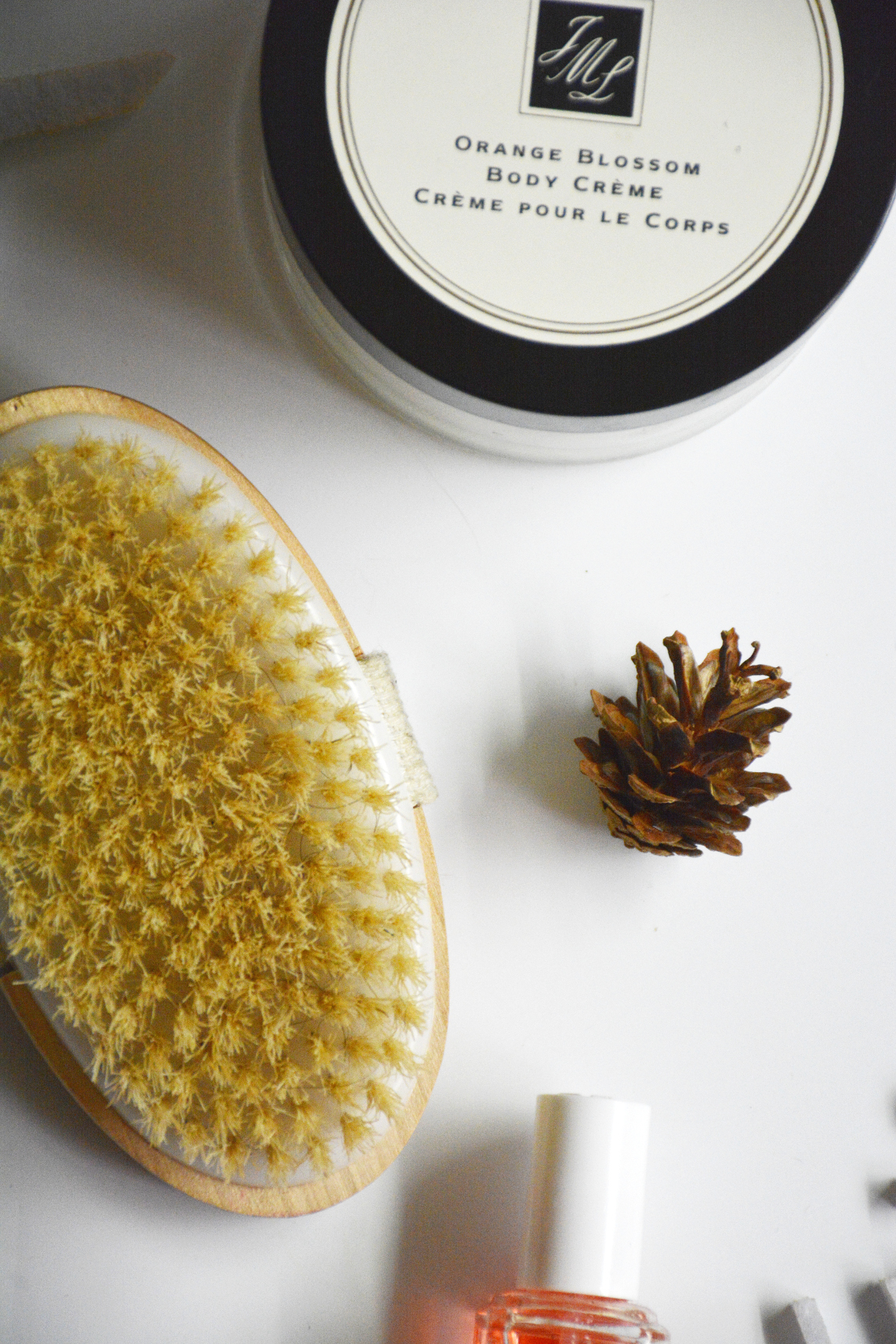 Natural Bristle Body Brush (A STEAL for $5!)
Where do I even start when it comes to the numerous benefits of dry brushing in winter? Improved circulation… skin exfoliation… less obvious cellulite… An excellent detoxification aid? This primer is a great resource and place to start if you've never tried dry brushing. I do this once or twice a day in winter and is a great activity to help 'wake-up' your skin in the morning. Not to mention how supple and soft your skin will be if you follow this activity with some Orange Blossom body cream. Pro Tip: Remember to always brush in long strokes towards yours heart!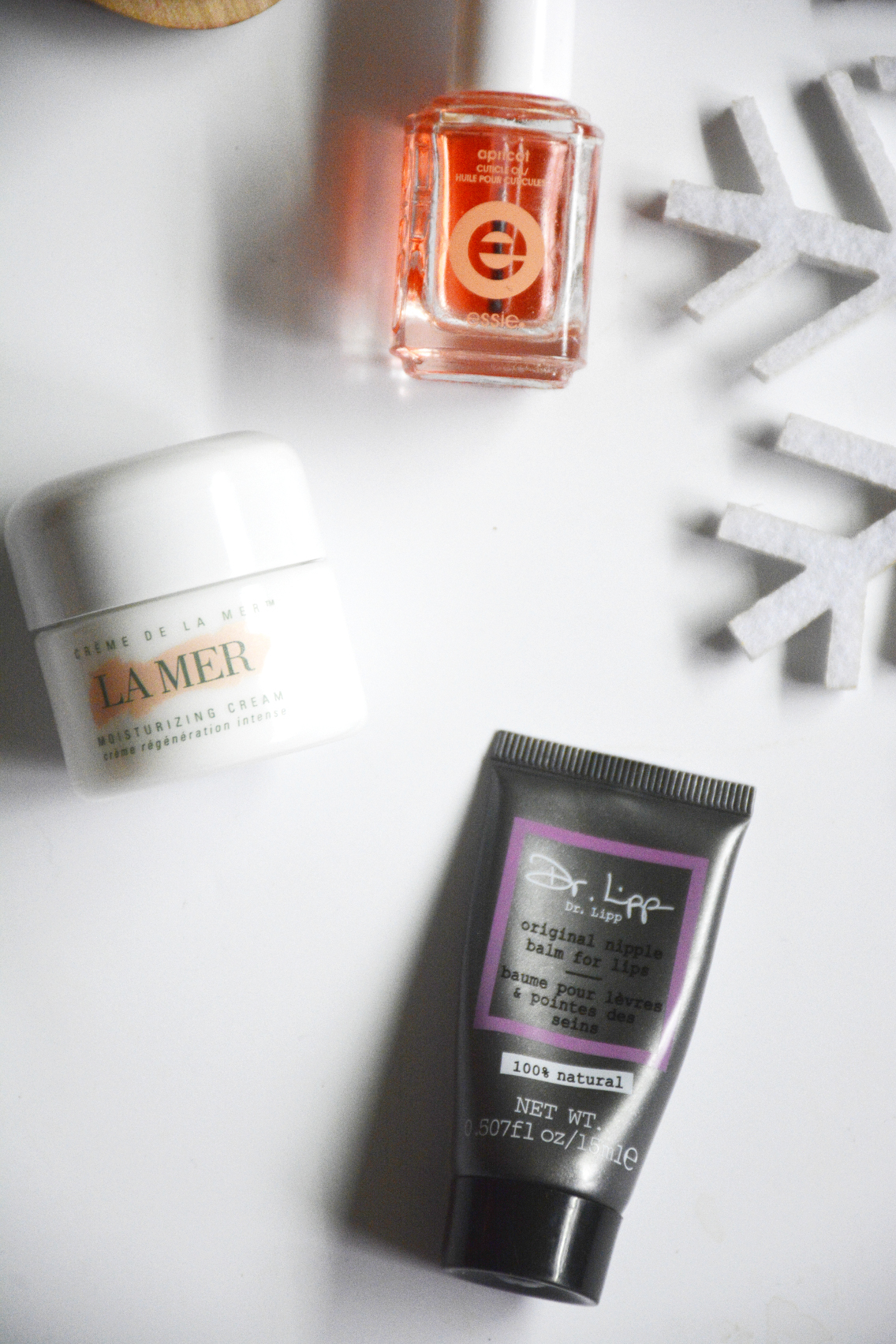 Essie Apricot Cuticle Oil ($8.50)
Cuticles HATE winter. It's a well-known fact. Mine peel, crack, and bleed when unassisted during the colder months. This is the best natural oil moisturizer I've found to keep my cuticle skin supple and hydrated. PLUS it smells just like juicy apricots in the warmth of SUMMER! Use it and pretend you're basking in the June sunshine.
La Mer Crème de la Mer Moisturizing Cream ($85)
Most of the year I just use La Mer's Treatment Lotion after washing my face to keep it bright and glowing. But in winter, I need something more to prevent my cheeks from chapping in the sub-zero temperatures. This famous cream is a SPLURGE but keeps my skin moisturized all day long with a single application, despite freezing temps and roaring winds. That tight face skin problem? Gone!
Dr. Lipp Nipple Balm for Lips ($15.50)
I've mentioned before how hopelessly addicted I am to this lip balm. It's the only thing that actually seals in and protects my lips in the notorious arctic wind of the Windy City. I have tubes of this ALL OVER THE HOUSE because I don't dare be without this — it just works better and lasts longer than anything else I've tried. From October to April, this is the single product I use the most… except perhaps my vanilla deodorant.
What are some of your winter skincare favorites?