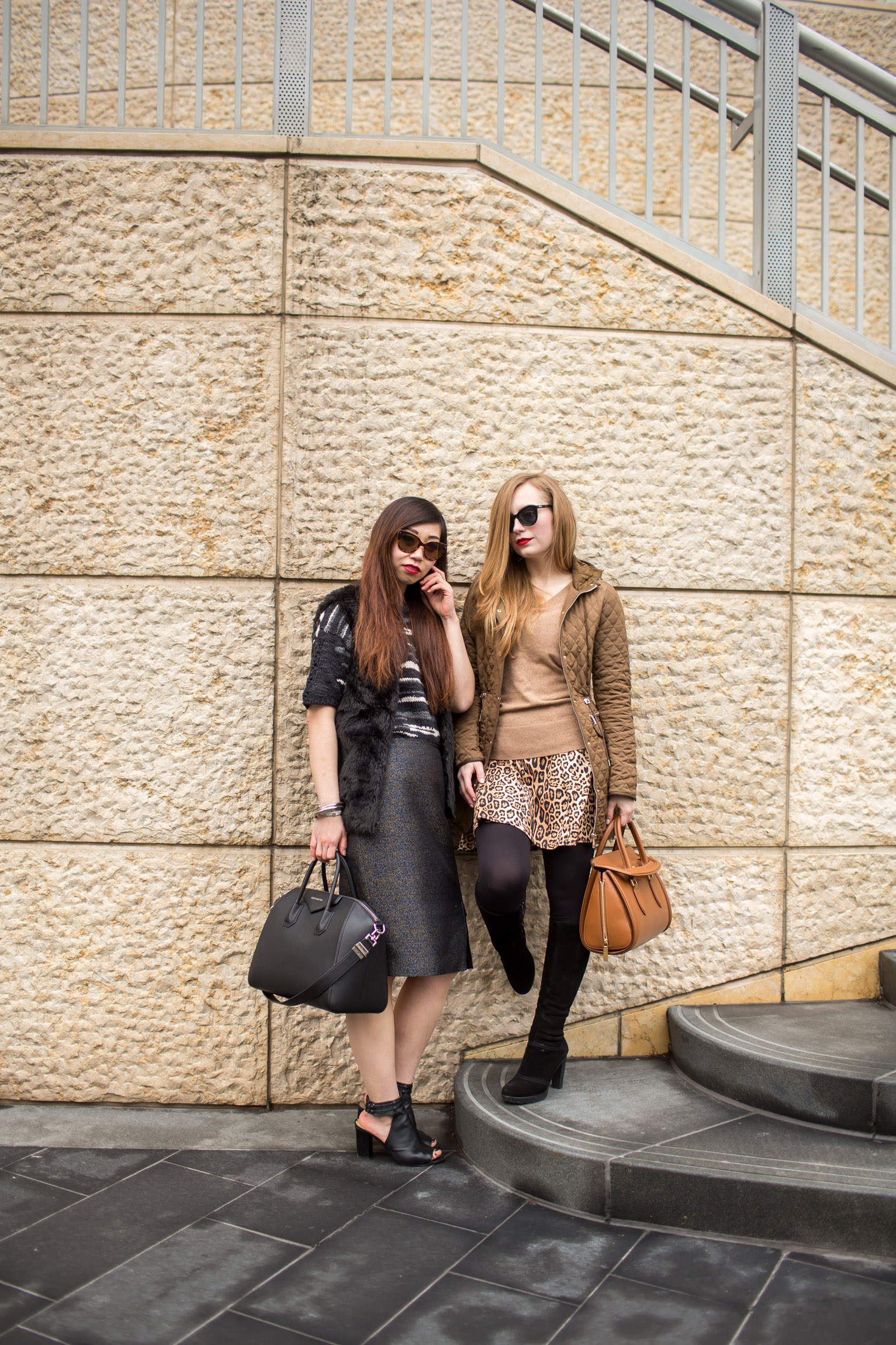 The very day before our infamous Chicago blizzard a few weeks ago, I met up with Lena, the beauty and style innovator over at Feline Creatures, for a photoshoot along the Chicago River. Lena is one of those bloggers who seriously inspires me with each and every outfit she wears. She mixes prints like a pro, balancing textures and proportions perfectly, and blends her wardrobe of classic and edgy pieces in a way that feels continually new and fresh! Just check out her outfit post from yesterday and you'll see what I mean. So I was absolutely honored to have the chance to style a shoot with her!
We chose the theme Urban Jungle, both channeling the wild life through animal prints in a wearable and accessible way for winter. Lena opted for a black and white "zebra-esque" top with gorgeous fur topper to snuggle in while I pulled out this summer leopard dress and turned it into a skirt by layering on this J. Crew sweater. Layering is my favorite way to transform my summer wardrobe for the colder months! That and wearing red lipstick which, as I mentioned here, is part of my required winter uniform.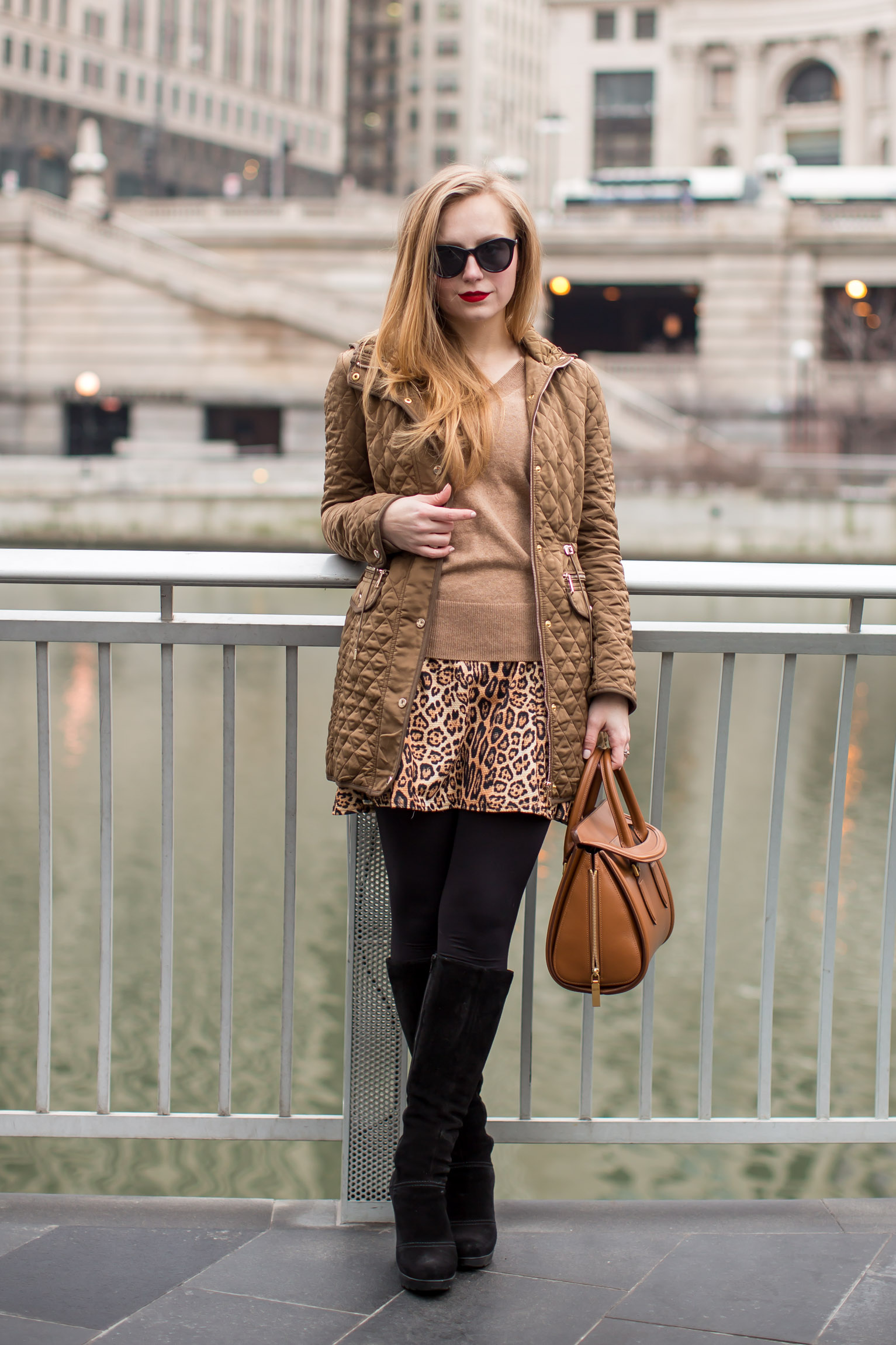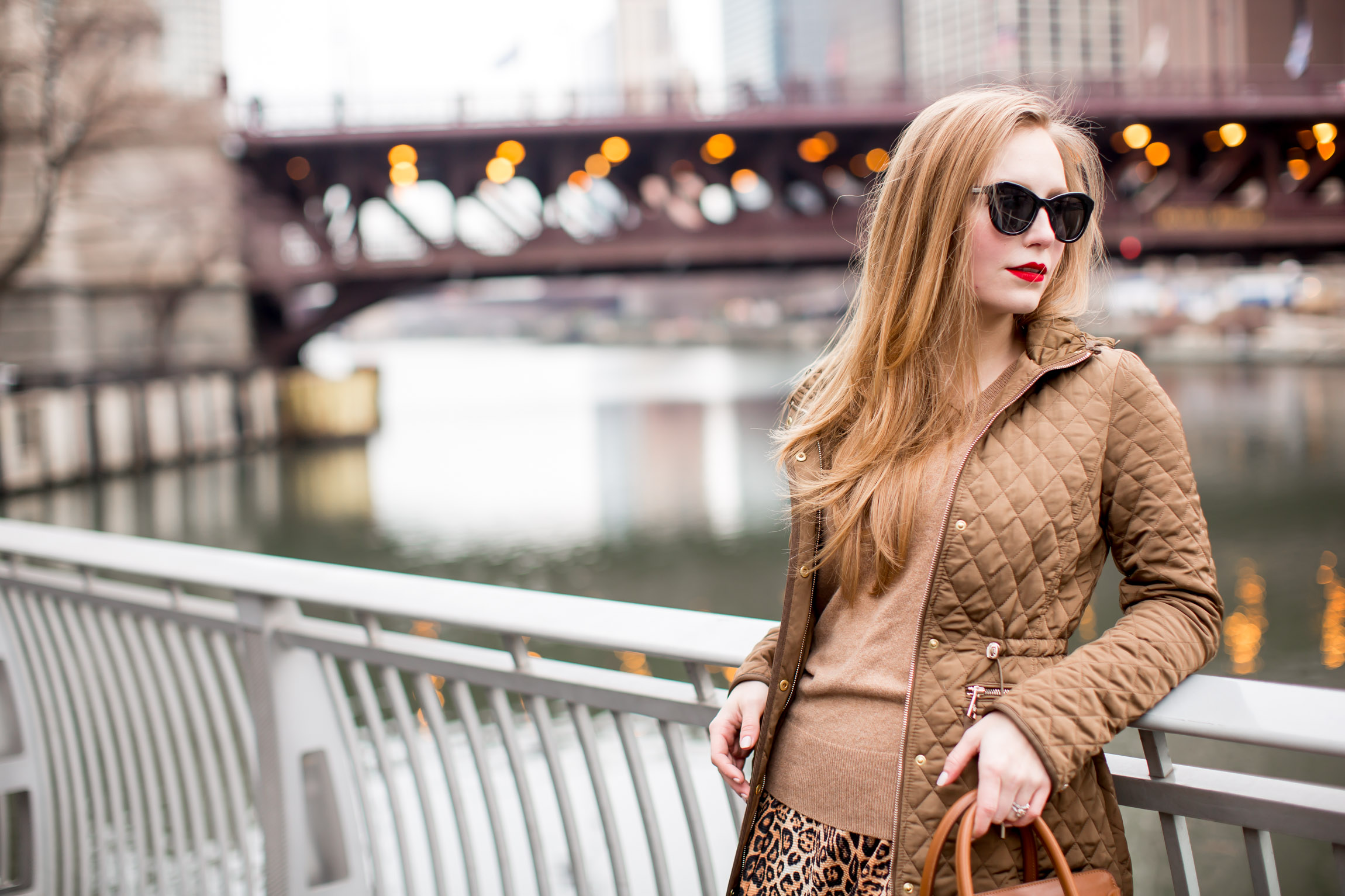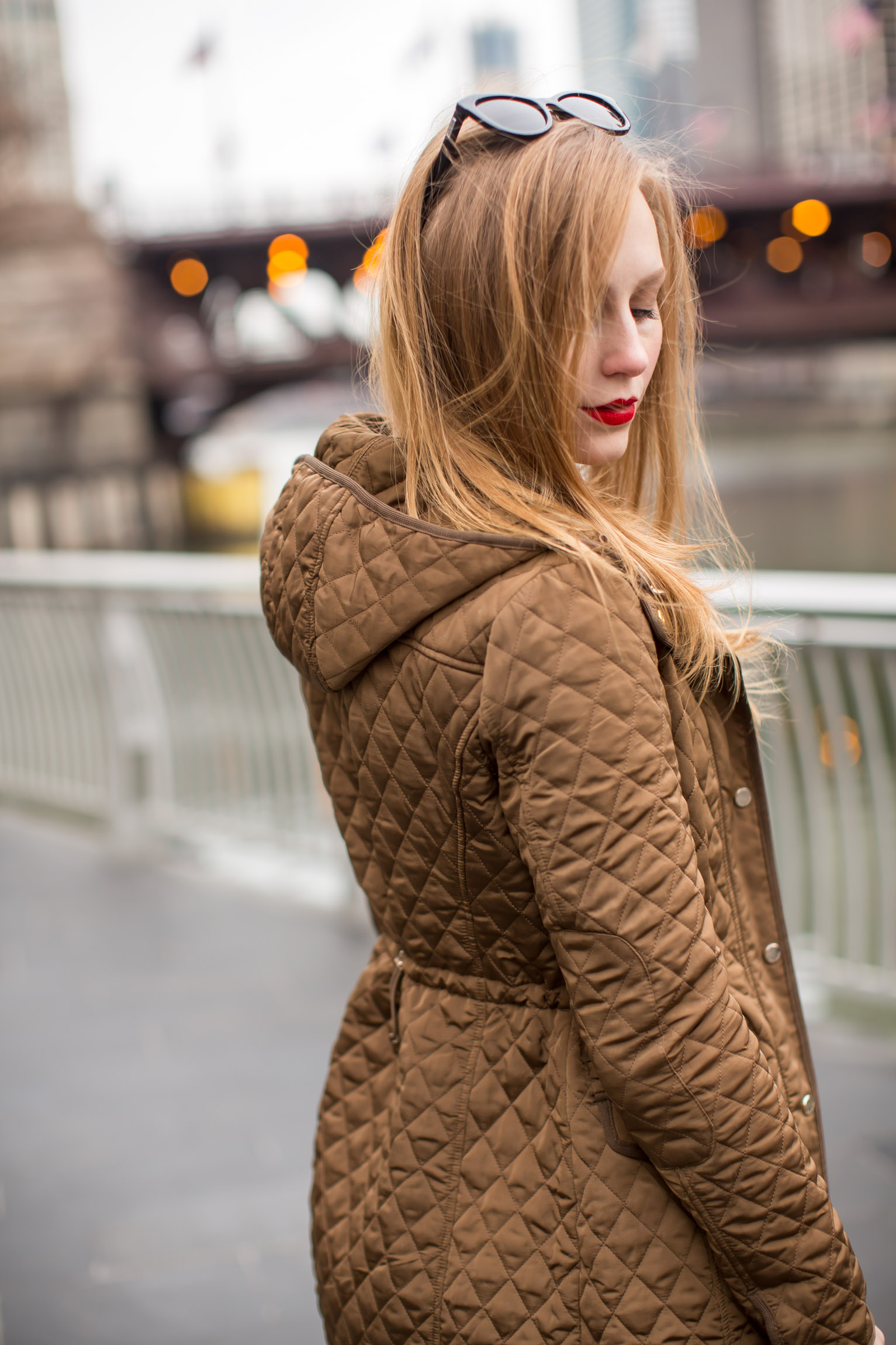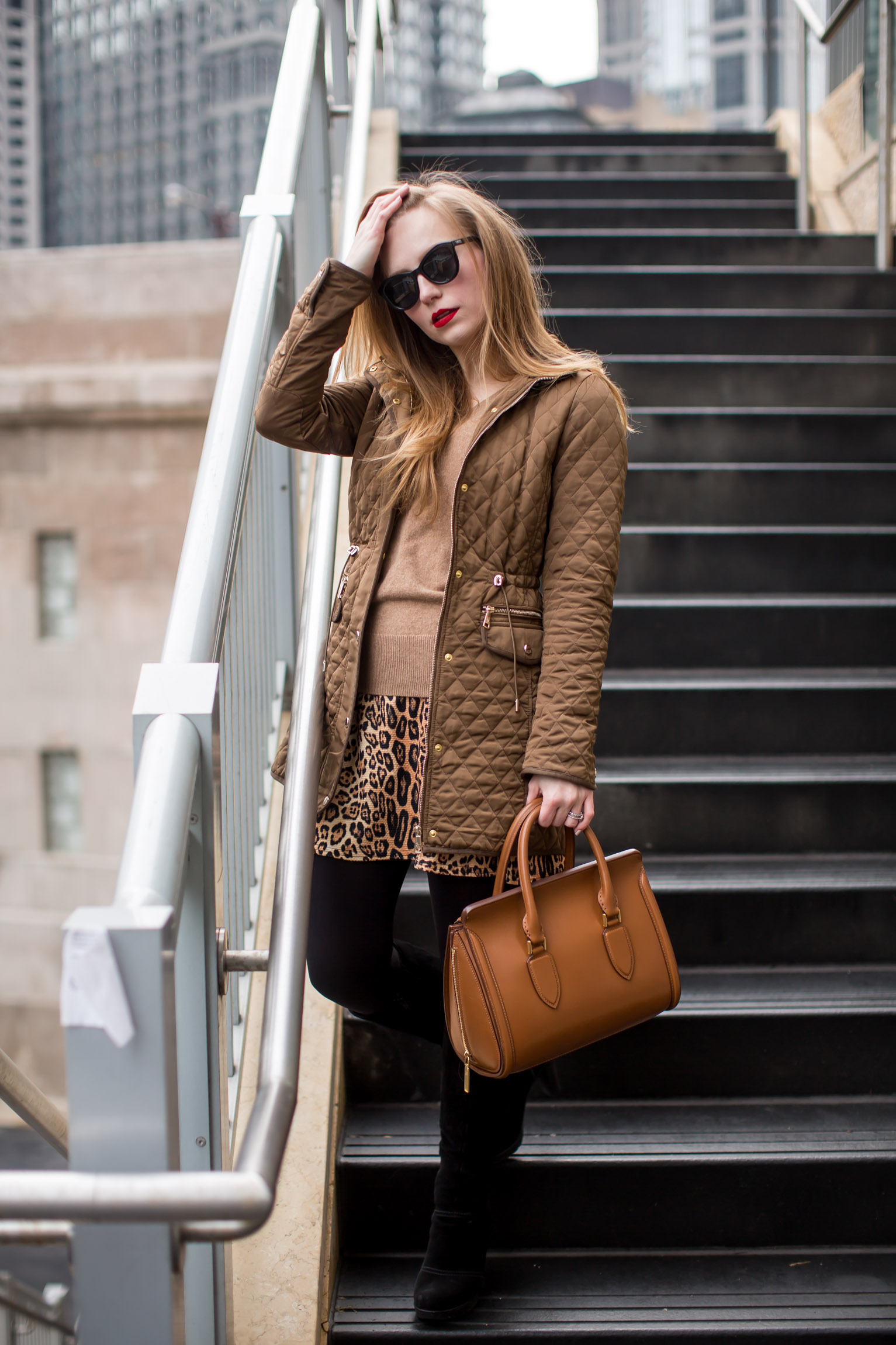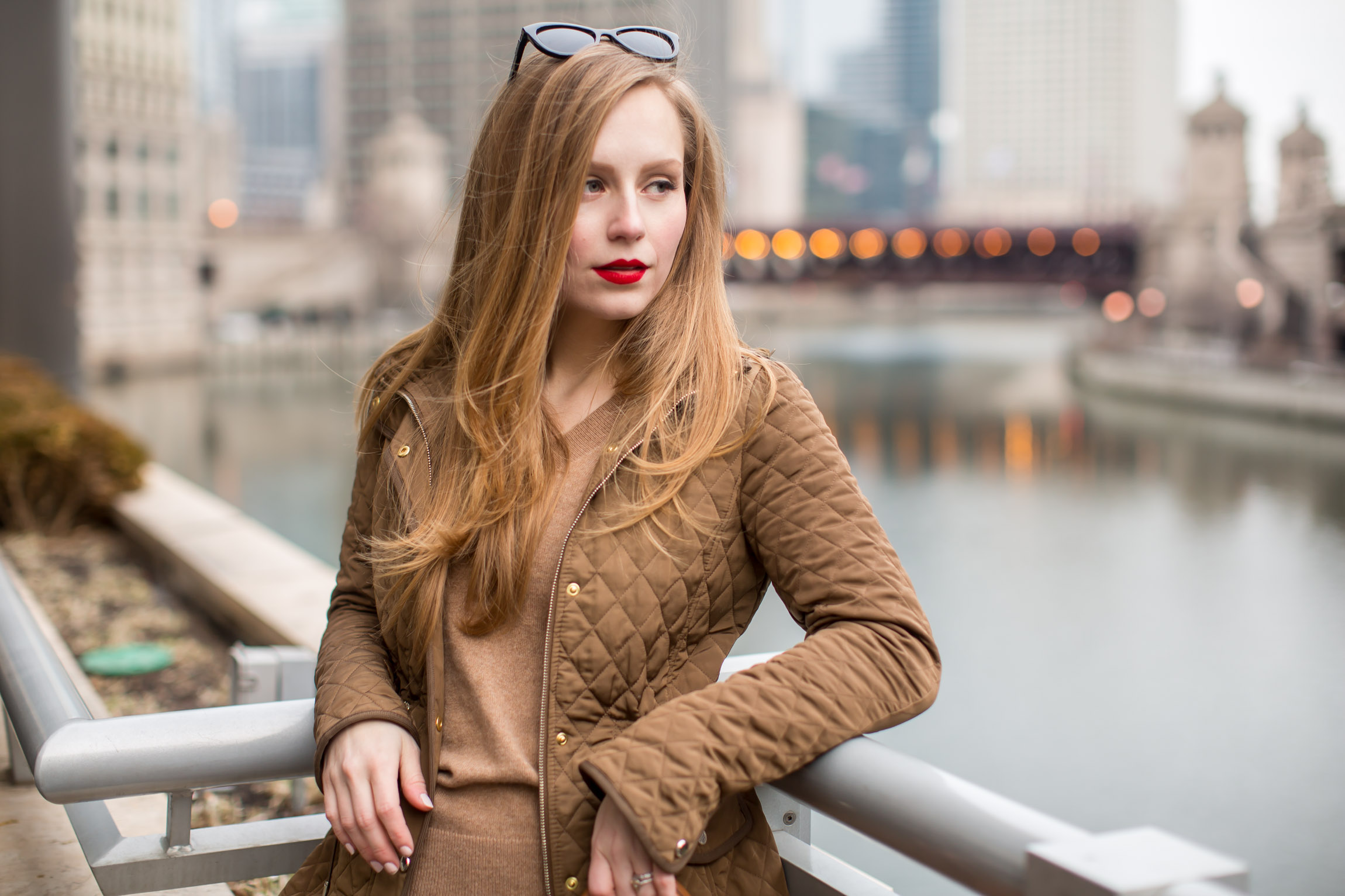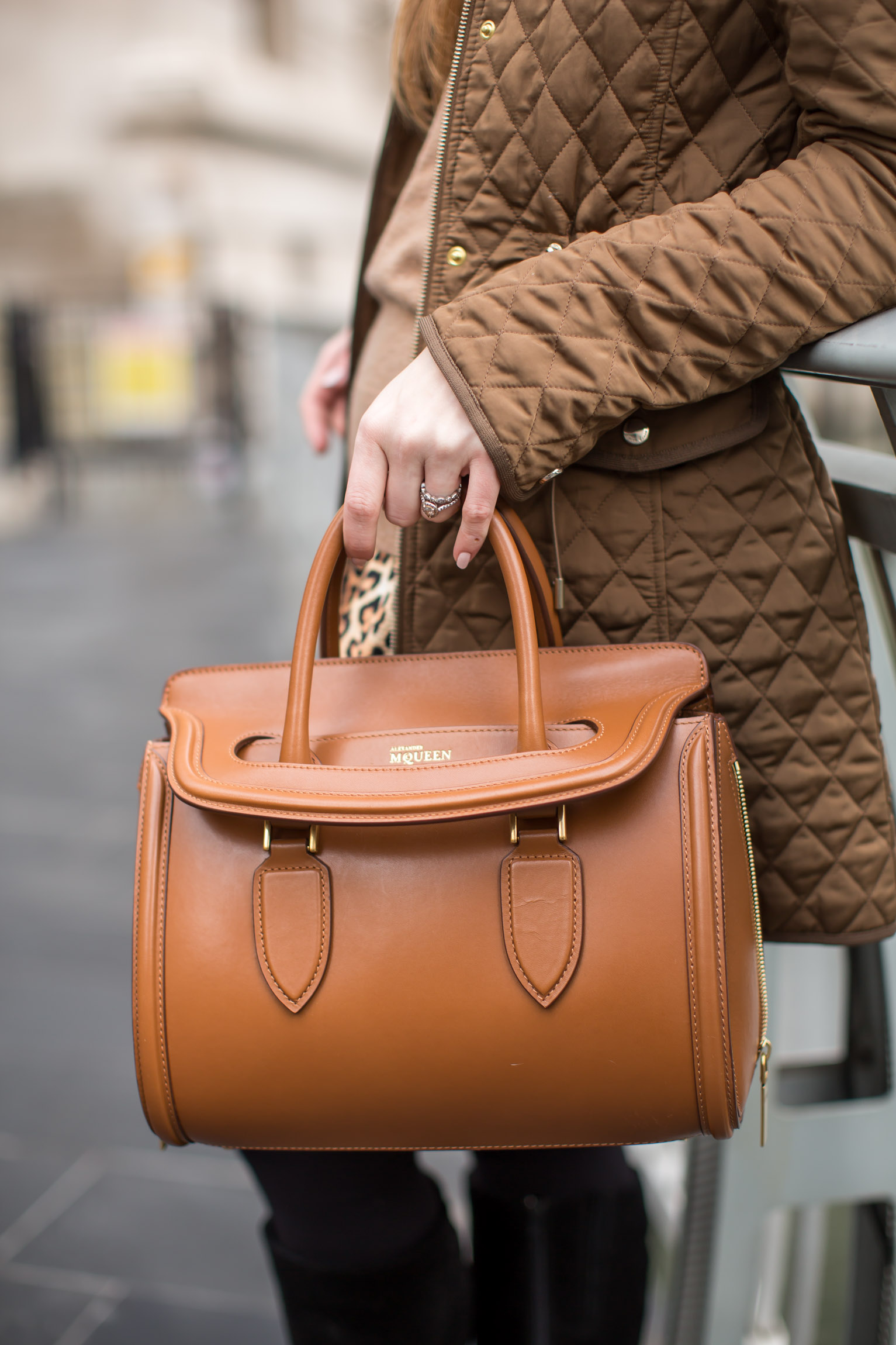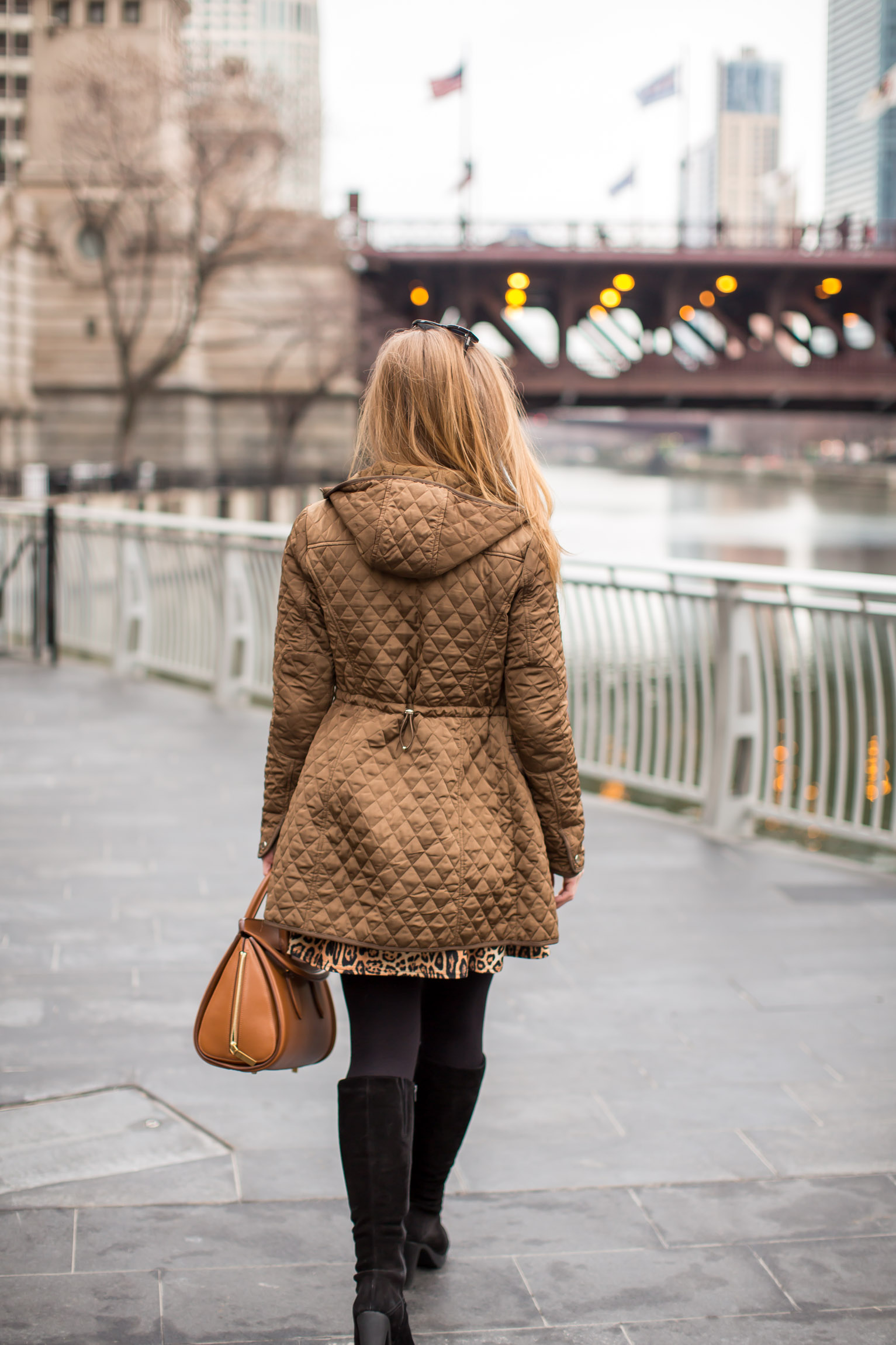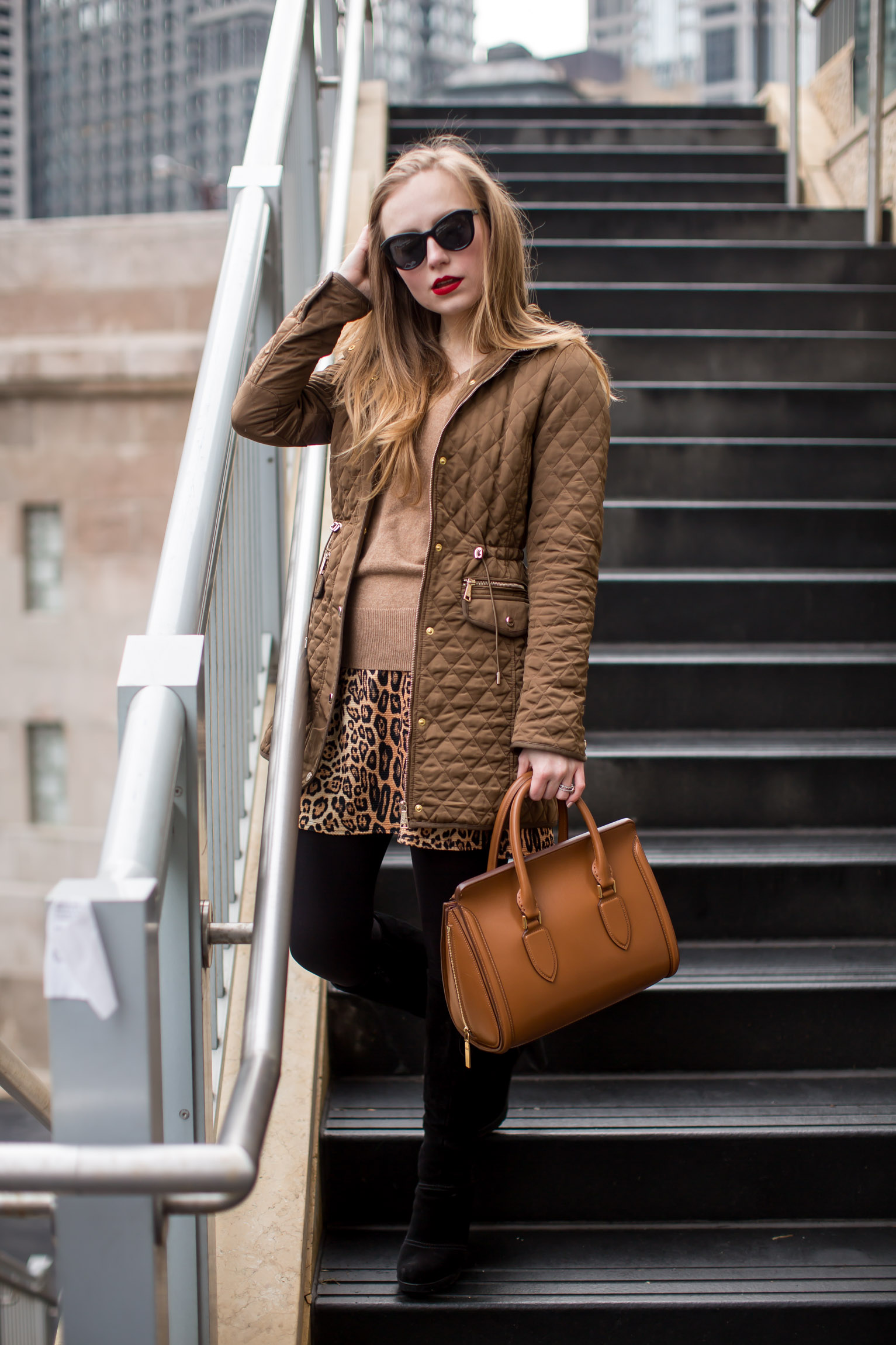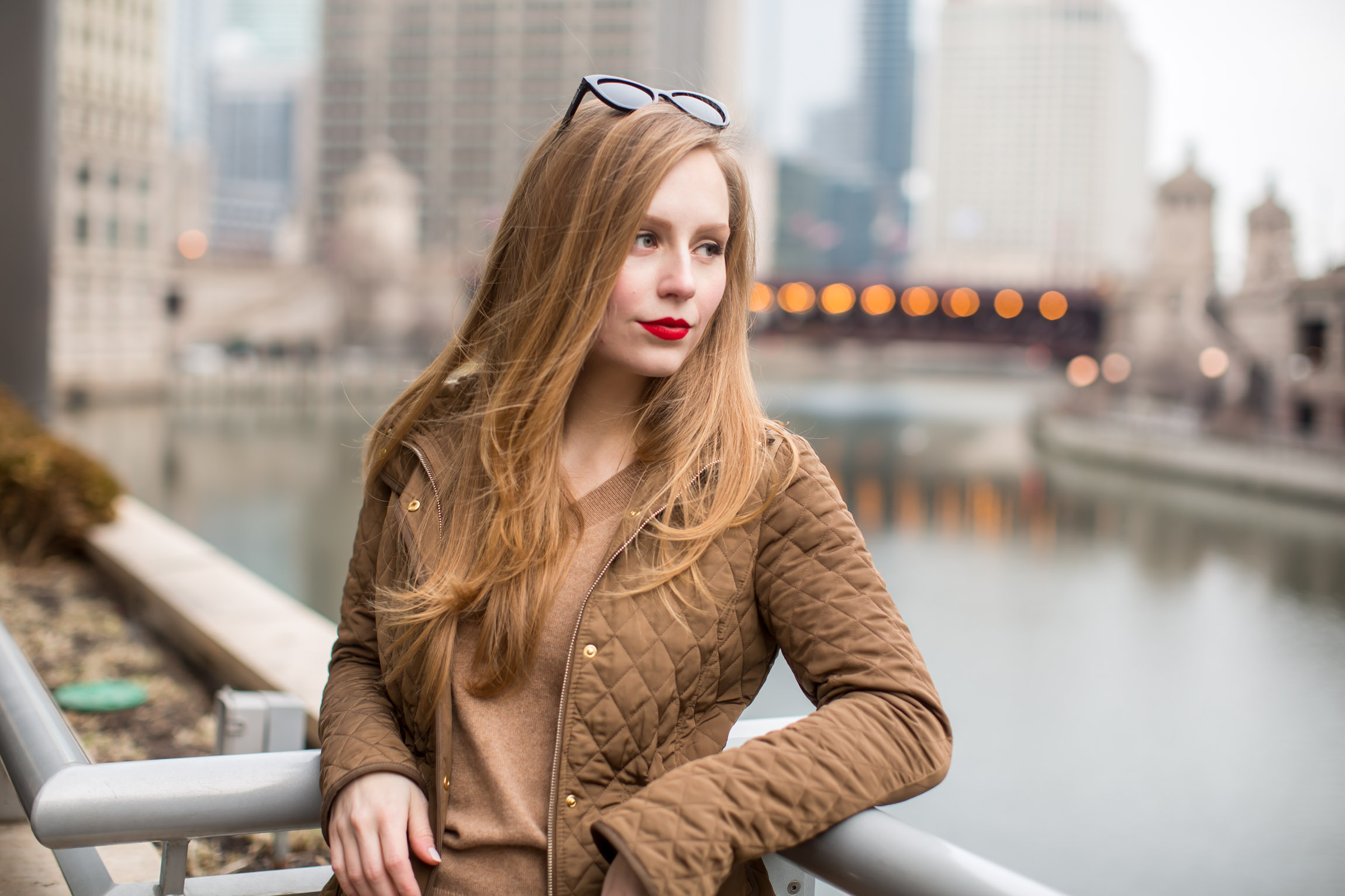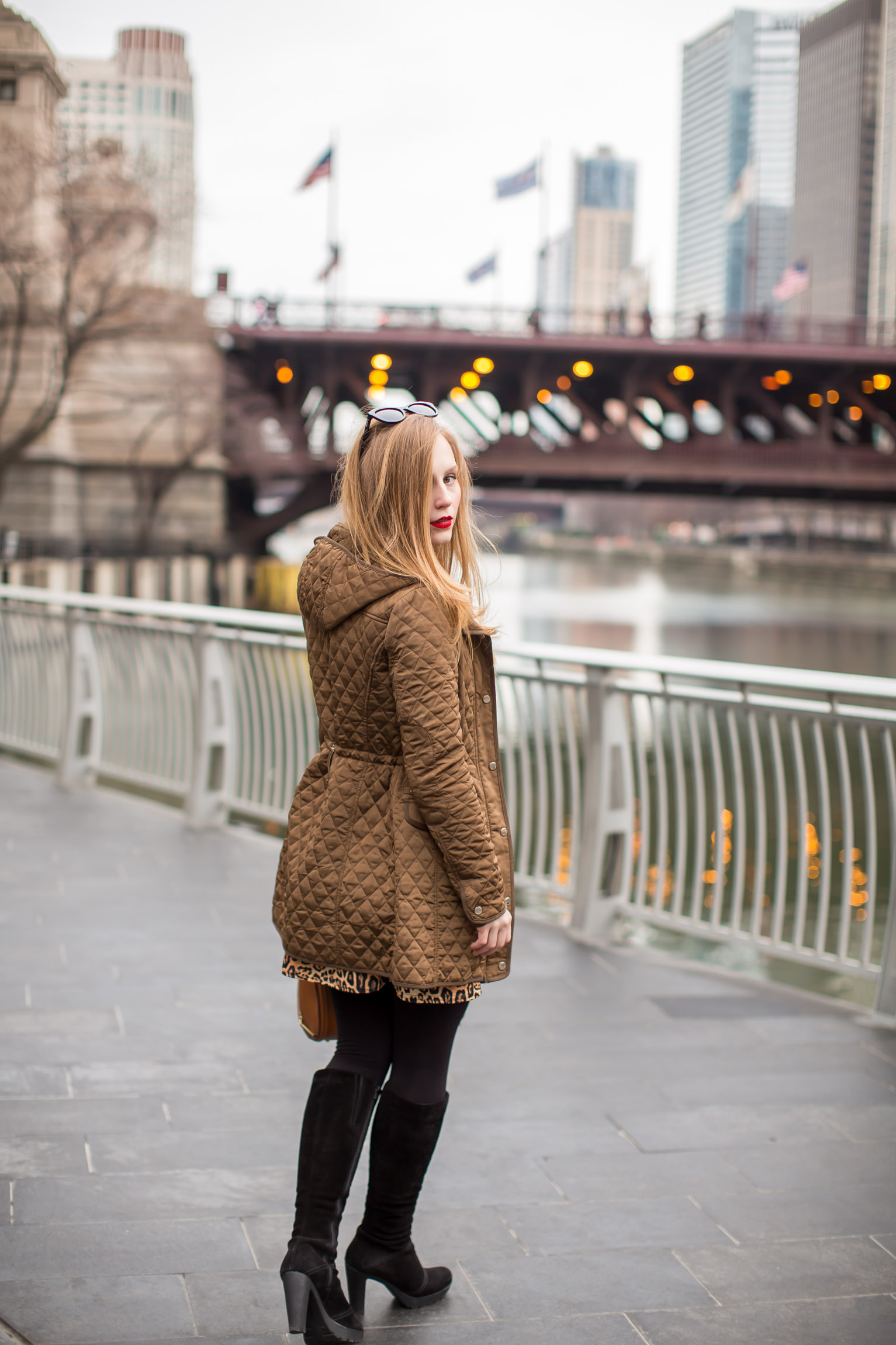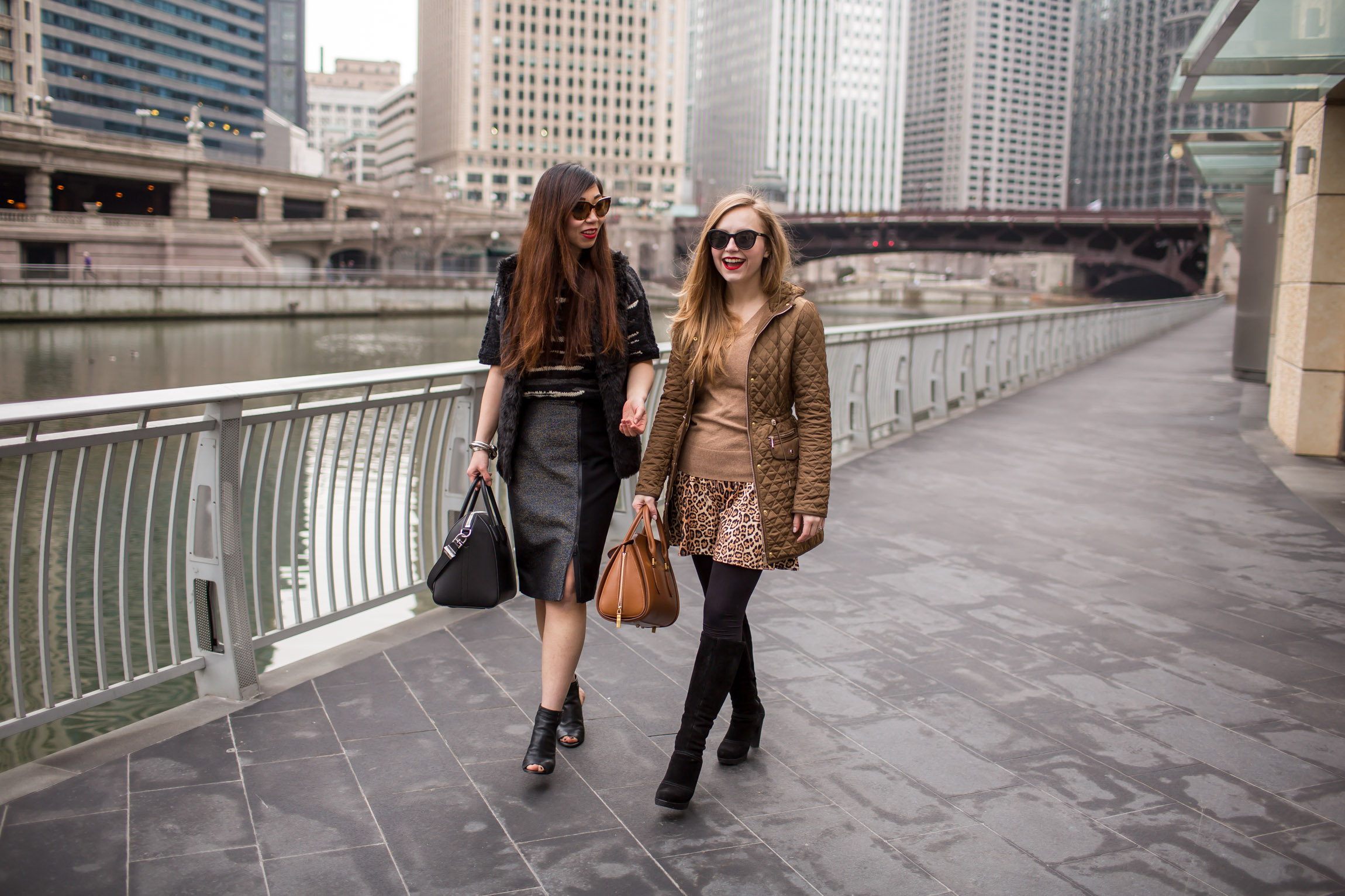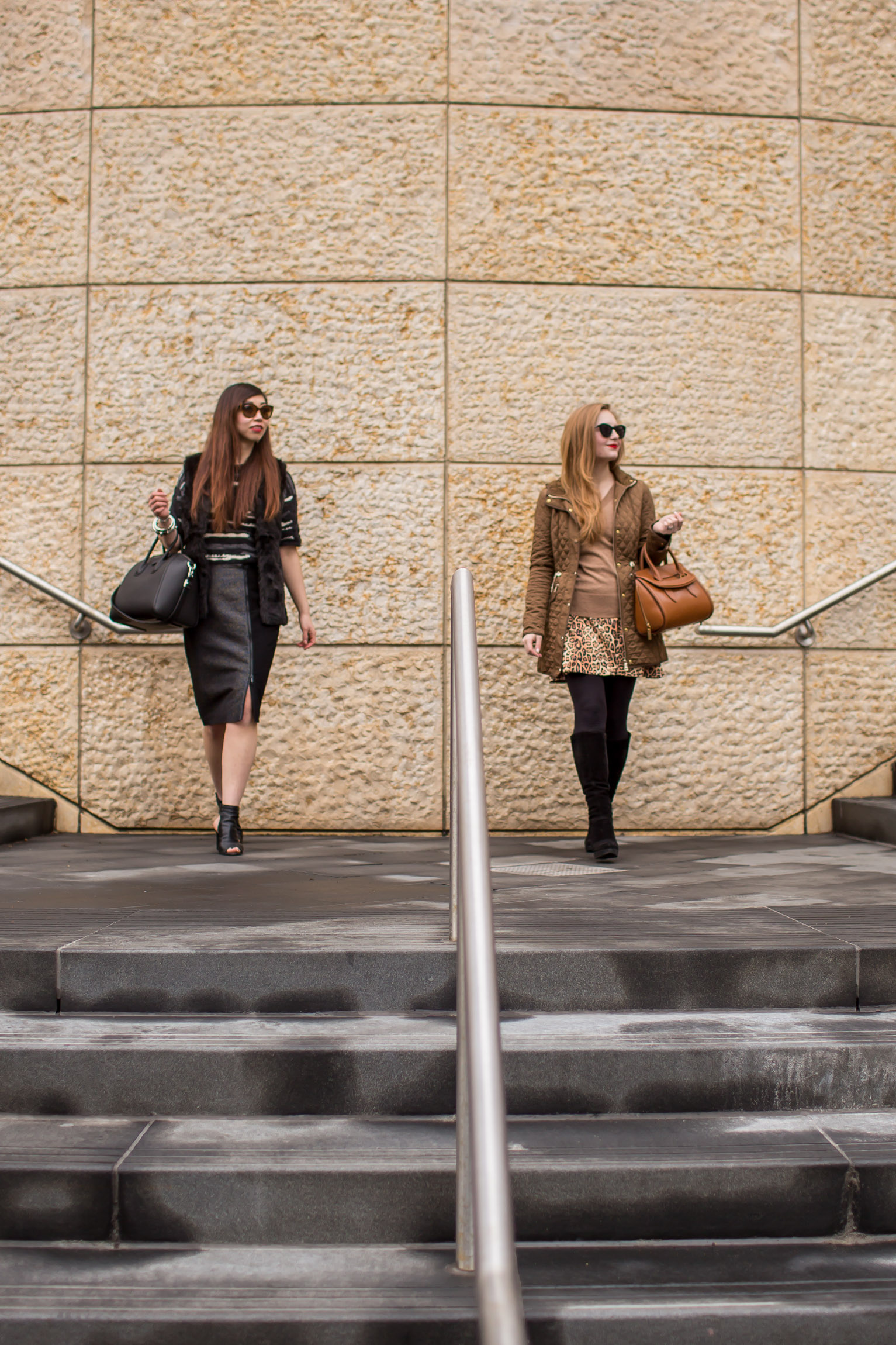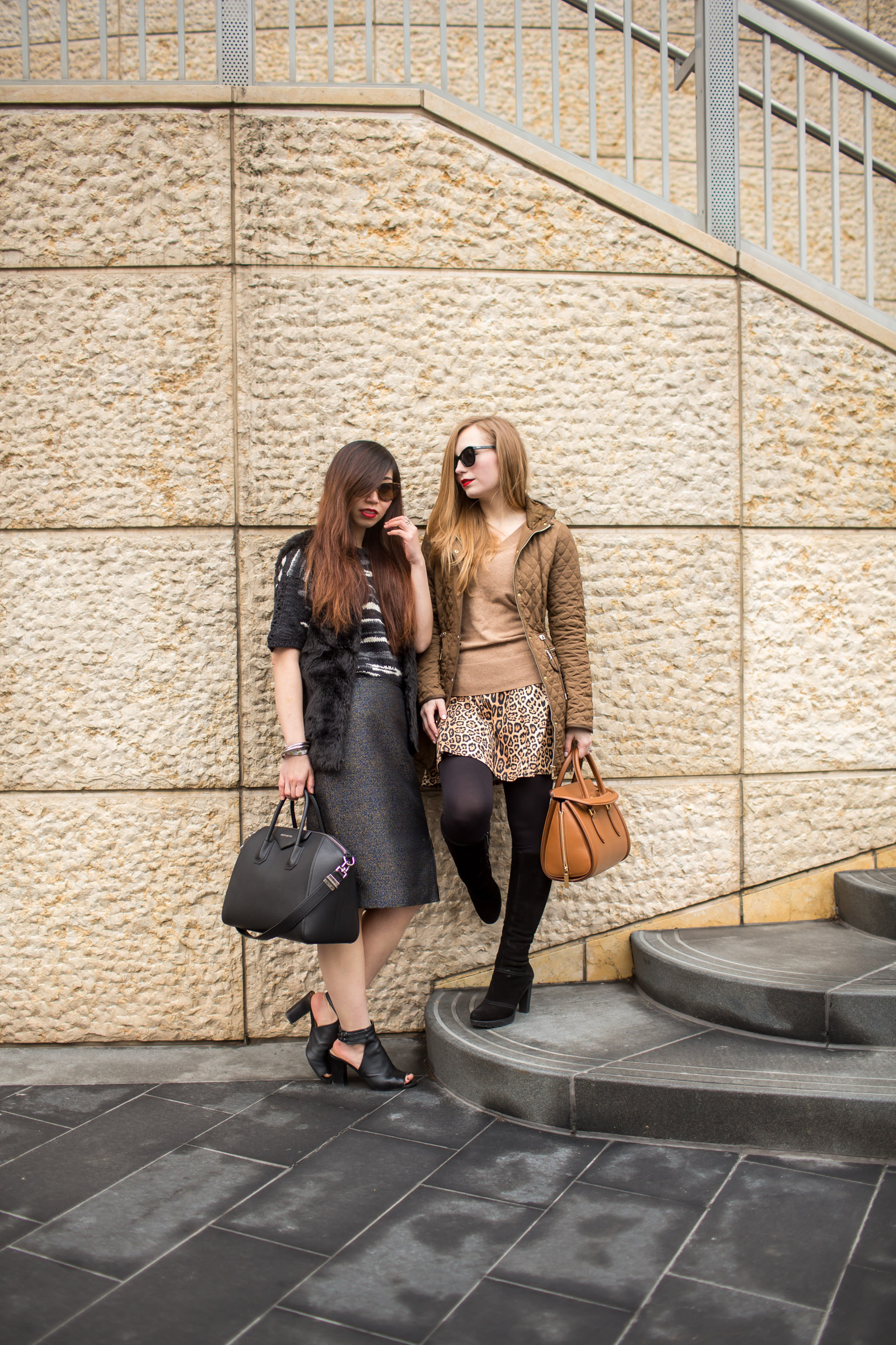 Jacket – Zara Quilted Anorak (similar here)
Sweater – J Crew V-Neck in Heathered Acorn (here)
Dress (worn as a skirt) – Asos Textured Animal Print (similar: 1 / 2)
Purse – Alexander McQueen Small 'Heroine' in Burnt Camel (in black)
Boots – La Canadienne 'Martine' in Black Suede (here)
Sunglasses – Le Specs 'Peach Pit' (here)
Lips – Stila Stay All-Day in Beso (here)
Tights – Hue (here)
Nails – Nails Inc. x Victoria, Victoria Beckham in Bamboo White (here)
Photos courtesy of Jason J Photography© 2015 | All Rights Reserved
It was actually Lena's brilliant boyfriend Jason who shot our shoot that day — you can check out Jason's other work on his Facebook page here. He's a MAD GENIUS with a lens!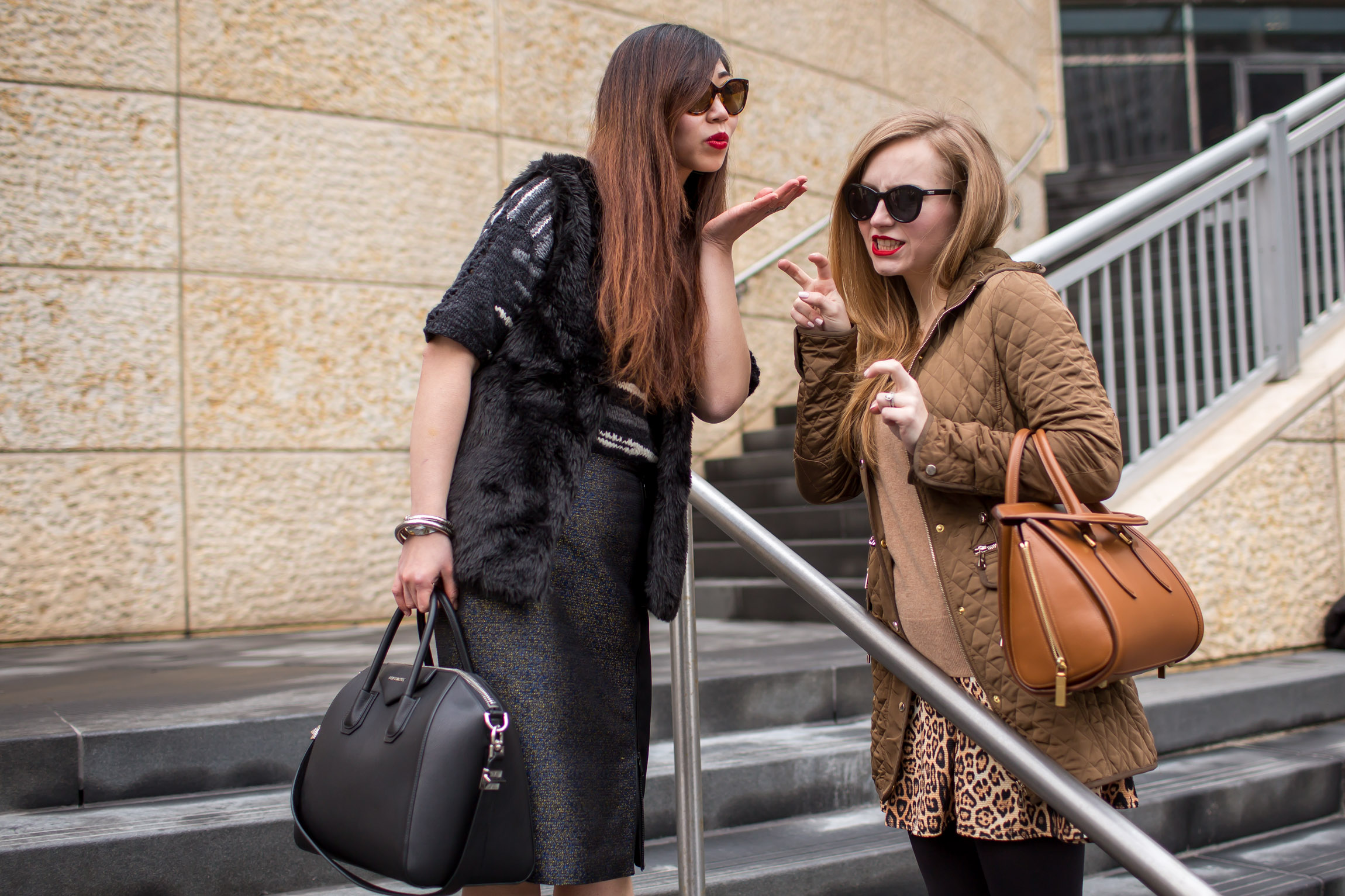 I'll end with Lena & I's tribute photo to one another's blogs — do I look like a Feline Creature yet? Oh and don't forget to read Lena's fierce post from our shoot on Feline Creatures here. I always think it's so fun how the same shoot has such different vibes on different blogs!