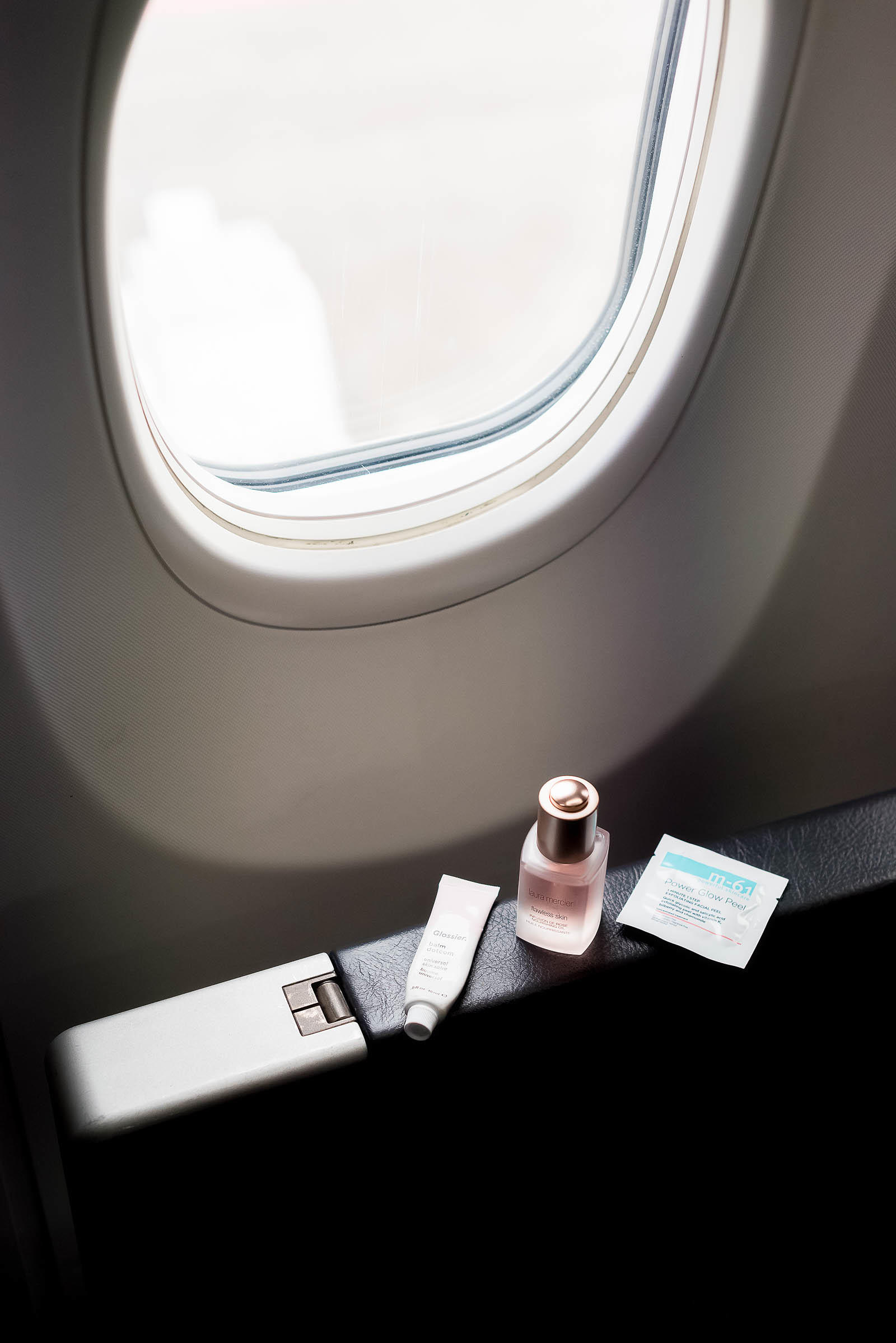 These past few months I've been traveling a lot for both family reasons and for pleasure.
I've already logged more in-air time in the past six months than in the past two years previous!
And while I love to travel and bounce around (though I am a homebody at heart), the long hours in dehydrating, stale airplane air have taken their toll on my skin. Despite the fact that I always grab an ENORMOUS bottle of water before boarding the plane, I've quickly discovered that hydrating from within AND without are key to keeping your skin healthy, happy, and moisturized in-flight.
I mean, who doesn't want to deplane looking like a dewy, glowy goddess?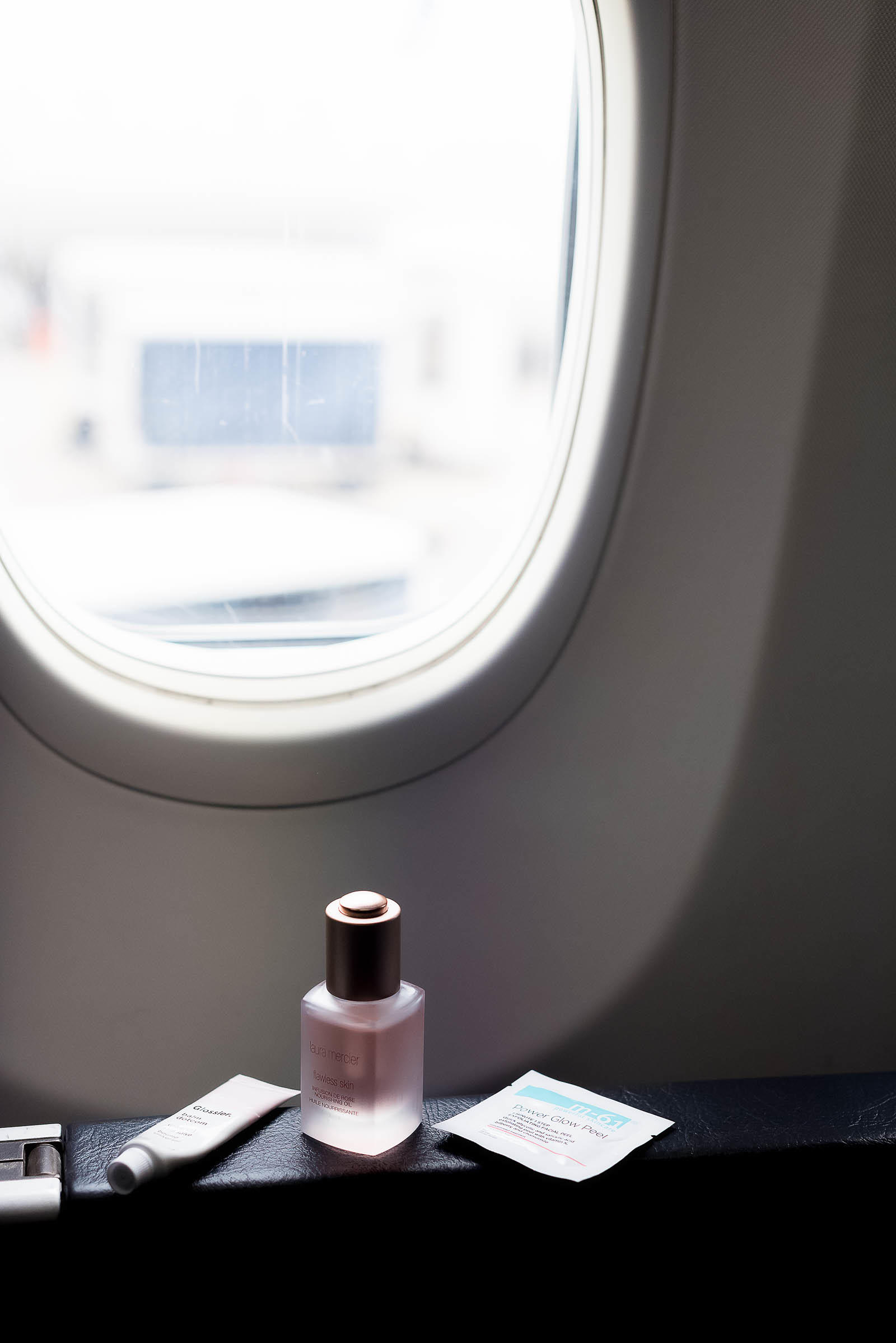 So I've slowly over the last few flights played around with all sorts of products, techniques, and systems to discover what really keeps my skin supple and happy in air.
And very quickly three products shone above the rest. Three products that have really made a difference in both the look and texture of my skin post-plane ride!
This oil has been an obsession of mine since August. I love it and use it daily no matter where I am or where I'm going. But on-board? This oil is a LIFE-SAVER. It sinks beautifully into skin without a lot of residue (an issue I had when testing out the La Mer Face Oil), smells beautiful, and seals in so much moisture! I apply it to my cuticles and elbows too for a hydration boost as needed.
I often say it and now more than ever, if I had to live with just one beauty product for the rest of my life, it'd hands-down be this face oil!
These wipes will change the way your skin looks while traveling in less than one minute flat. They come individually prepackaged (ideal for travel!) with a one-use wipe soaked with glycolic and salicylic acid to chemically exfoliate your skin for a deep-down cleanse and refresh. I take one wipe and use it over my entire face and neck about 20 minutes before landing then immediately layer on the nourishing face oil. It clears debris and exfoliates dead skin that's accumulated over the flight and leaves it prepped and ready to absorb the oil meaning your skin will be supple soft AND moisturized (but make sure to follow with moisturizer as chemical peels can be harsh on the skin in-flight).
Another beauty all-star I've been carrying around for YEARS, this balm WILL change the way you moisturize those hard-to-moisturize places, especially IN AIR. It works on cuticles, elbows, lips, and eyes, acting like a potent yet non-sticky salve to calm and protect the driest areas of your face and body. I'm never without this tube and use it to constantly reapply moisture before, during, and after long flights. I recently bought the cherry-flavored version too and love the subtle red tint it gives lips (though don't use it on cuticles and elbows, ha!).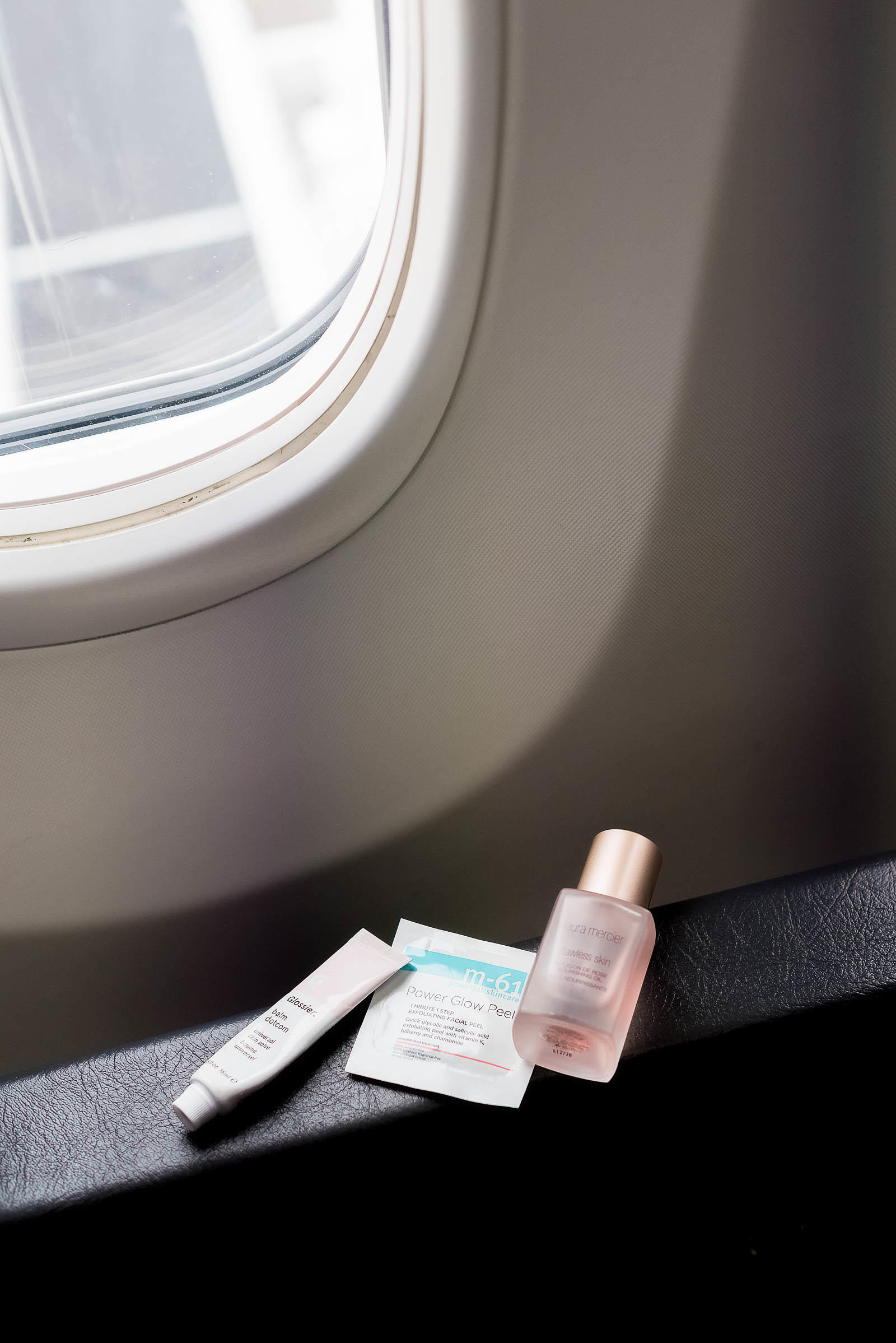 In-Flight skincare is so important when you're on-the-go! What products do you rely on to keep your skin happy and healthy while traveling?