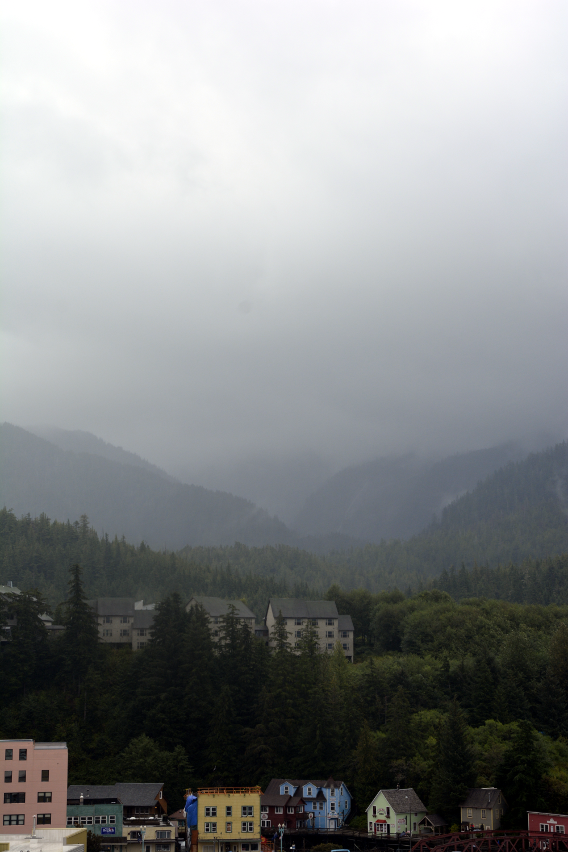 The following morning we awoke docked in one of the country's rainiest cities, Ketchikan. Ketchikan is an island surrounded by the Tongass National Forest at the southeastern tip of Alaska.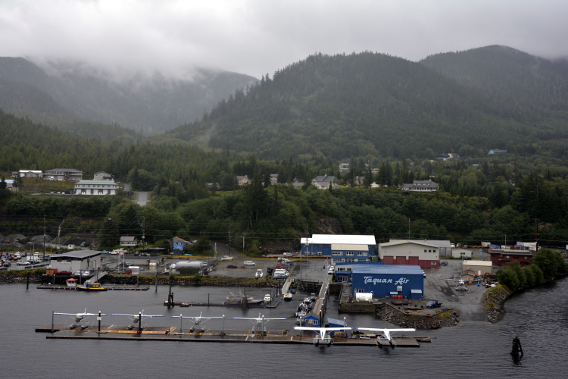 That day we opted to fly via floatplane about 40 miles east into the Tongass National Park to visit the Misty Fjords National Monument. Taquan Air offers you the opportunity not only to fly into the national monument but also to land on a remote fjord and step out onto the plane's pontoon which sounded too good to miss! We arrived at the little floatplane airport in some sporadic but heavy rain.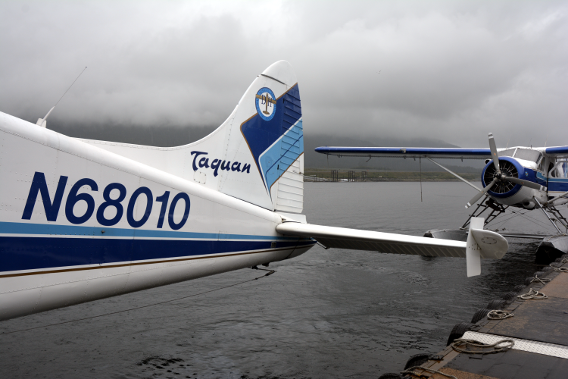 After giving our weights, H and I were shown to our assigned De Havilland Beaver Floatplane.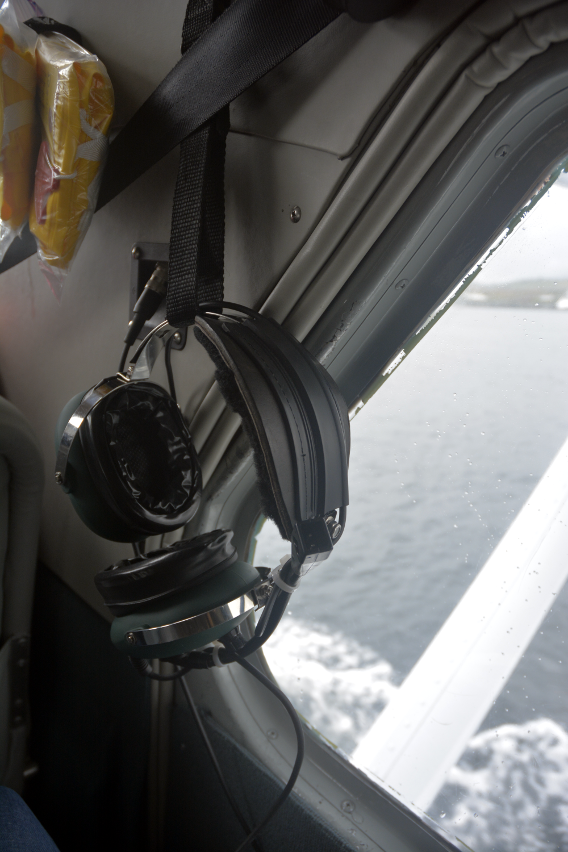 We boarded the small aircraft and were given headsets to help drown out the incredibly powerful sound of the engine. In all the heavy rain, I barely felt our 50+-year-old plane take off, it was that smooth!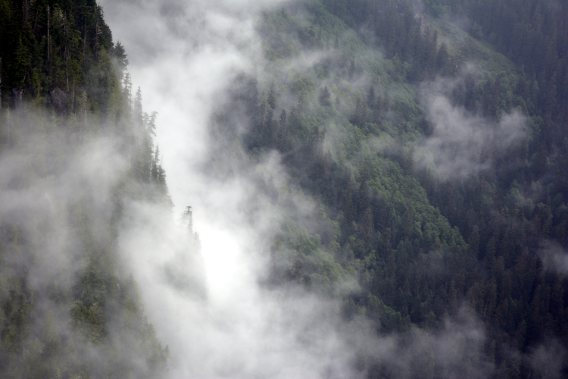 Within moments of leaving Ketchikan, we started to understand where the name Misty Fjords originated from.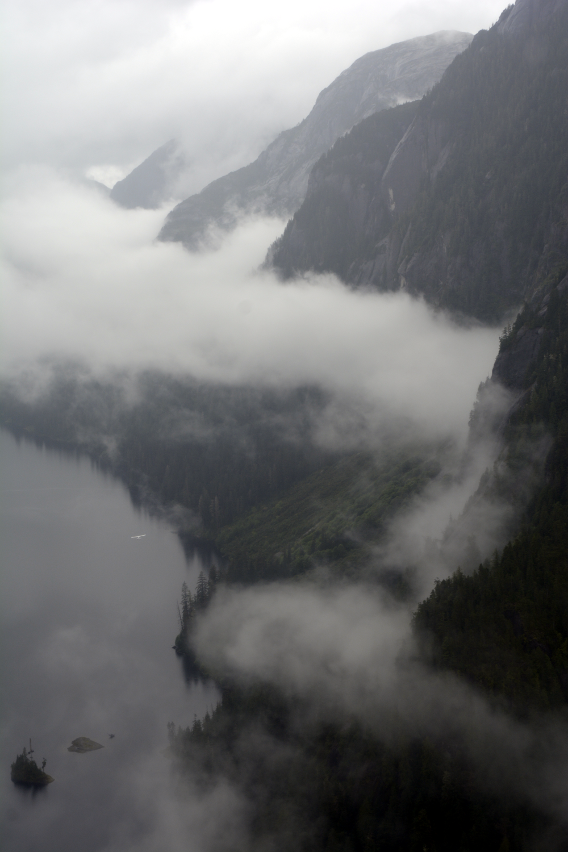 Every landscape almost seemed like a scene out of a Tolkien novel: powerful clouds and mist swirling around the rugged granite mountains covered in forests of spruce, hemlock and cedar trees.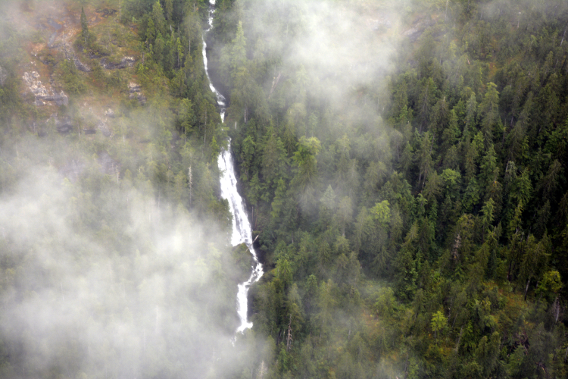 We flew past countless majestic waterfalls…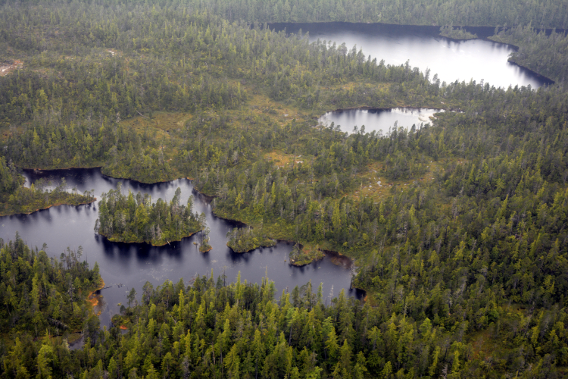 Lakes of all shapes and sizes…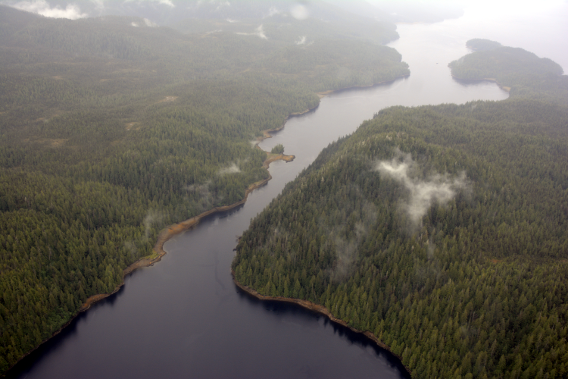 and flowing rivers…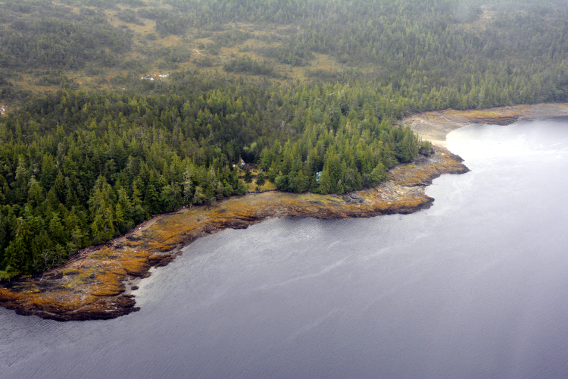 As we flew, the rain began to clear and my photographs through the rainy plane passenger window improved substantially!
After slowing down and rounding this waterfall, we came to a soft landing in the middle of a remote lake (which I believe is only accessible via floatplane).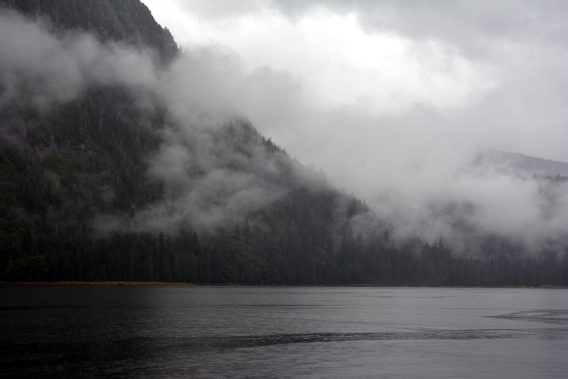 Even though it began to pour again when we landed, it was still one of the coolest experiences standing on the pontoon of that old Beaver in the middle of the deep wilderness.
There was a beautifully eerie sense of place on that lake that is difficult to describe. H and I were lucky enough to be the first passengers out on the pontoon so we were able to walk almost to the very end and get a better sense of that magical place.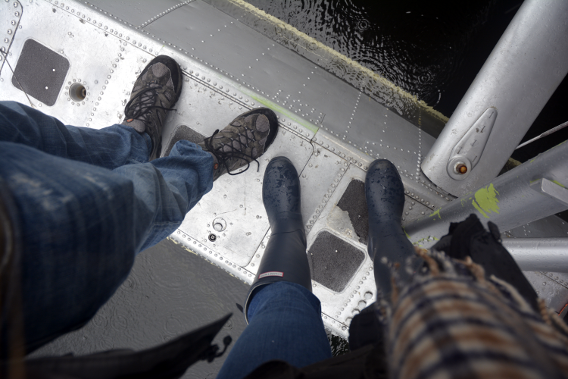 H and I standing on our Beaver's pontoon. It was from this moment on that I no longer regretted bringing these huge Hunter wellies with me – they had life-saving traction and kept me perfectly dry, try as the famed Ketchikan rain might to soak us through. I'm also sporting a Hunter field jacket (old) and my cozy Aquascutum Scarf.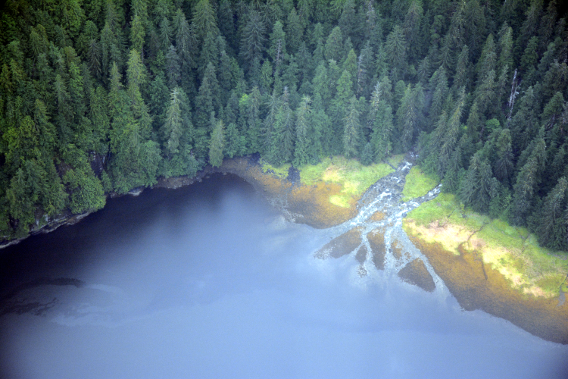 After climbing back into our plane, we had another 'pillow' take-off (it's my new technical term for how soft the take-offs and landings on water are) and were soon soaring over a new area of the national monument.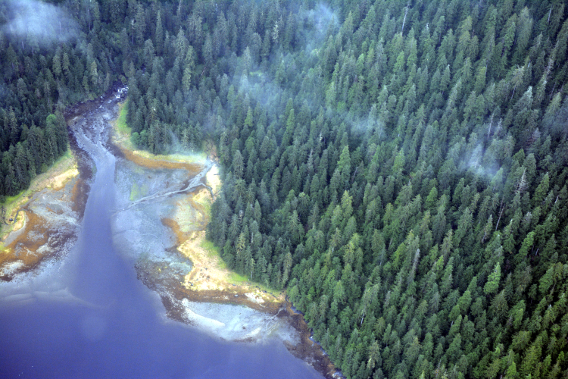 With the rain clearing once again, I was able to capture some of the wild beauty and detail of the Tongass landscape. Our pilot, who had worked as a pilot on every continent except Antarctica, said it was one of his favorite places in the entire world to fly.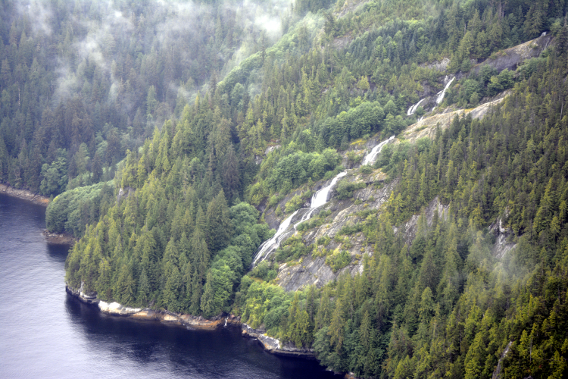 And it truly was magnificent. All of these photos were shot through a rainy window and I still didn't feel like it was possible to fail at capturing the beauty and voice of that place.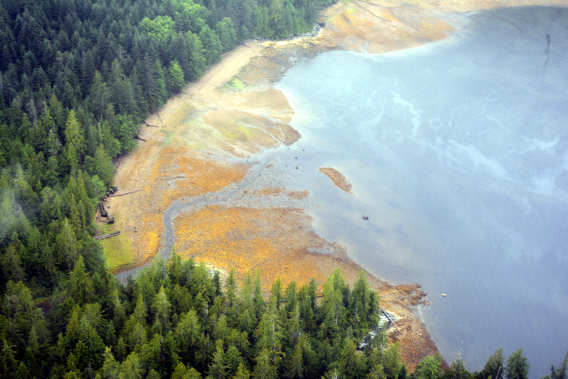 But, indeed, all good things must come to an end. After having our second 'pillow' landing back at Taquan Air headquarters, we had worked up quite an appetite. We asked a few locals where we could grab a delicious seafood lunch and they all directed us to…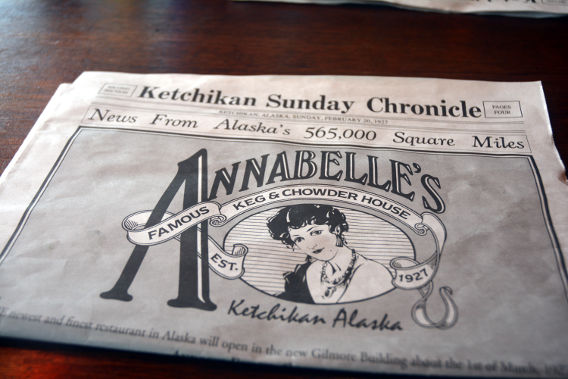 Annabelle's Famous Keg & Chowder House.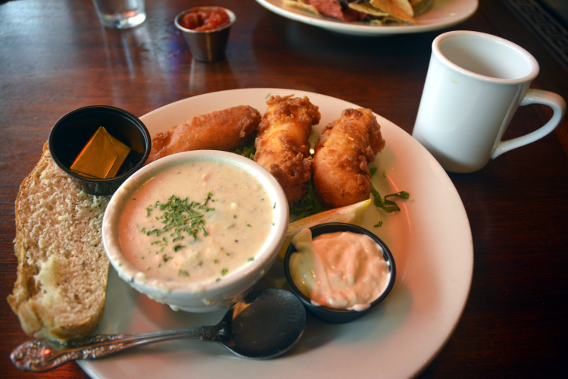 This was where I ate both my first halibut and my first salmon chowder. This would be the first of many bowls of salmon chowder I would eat in the coming days. I loved it so much that the weekend we came home from Alaska, I ran to our kitchen, determined to whip up my own version. You can find my homemade version here.
Until tomorrow!
More of our Alaskan adventures can be read here:
Part One
Part Two
Part Four
Part Five
Part Six
Part Seven
Part Eight