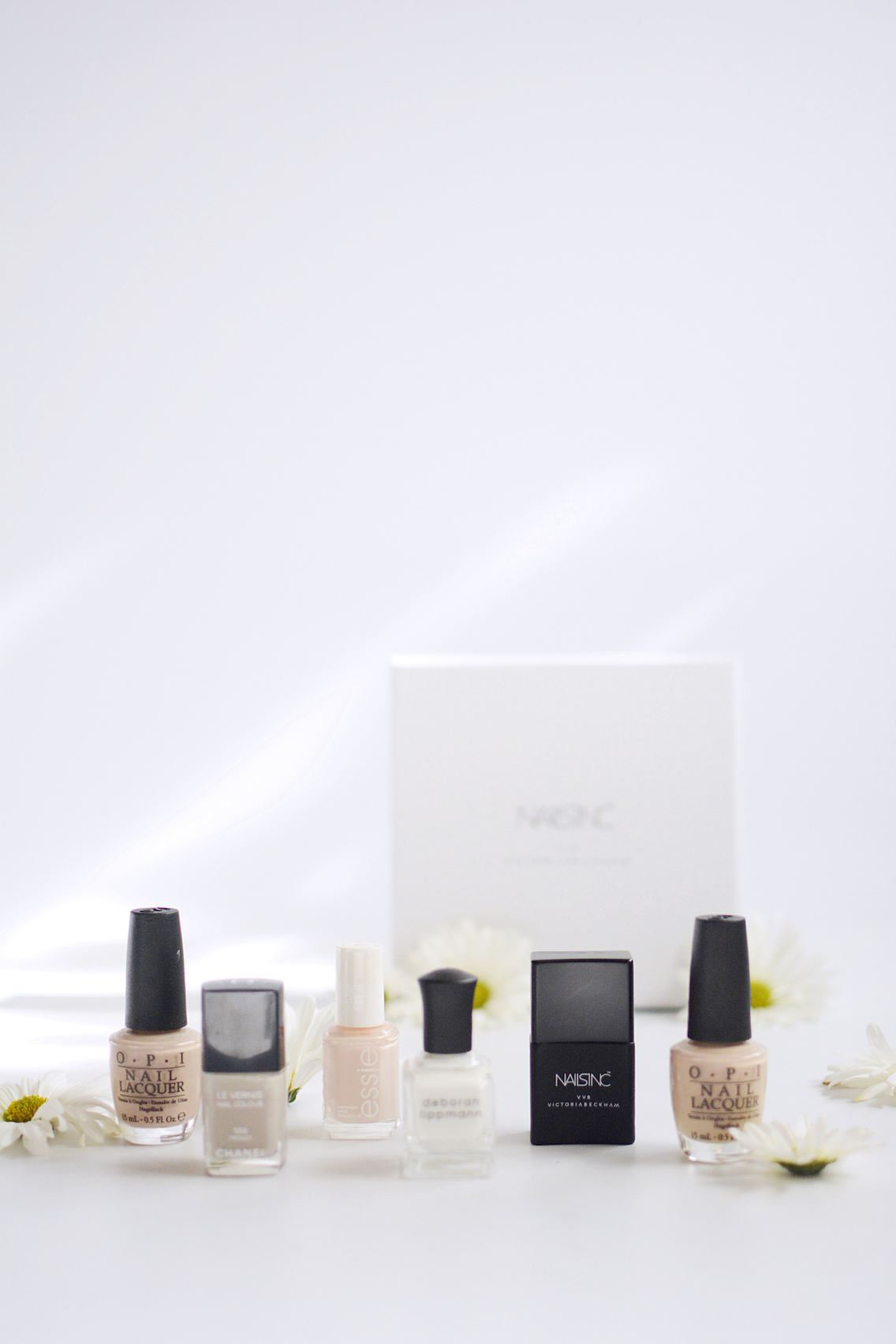 Alright…
The jig is UP!
I'm NOT a bronzed goddess.
I know, I know. This is a shocking revelation no doubt, but it has to be said. The truth is, I'm probably the palest person I know.
#ProudtobePale
I often joke that I'm not really even pale, I'm clear. Because I do seriously wonder if my skin is even capable of getting a little color — well, anything more attractive than a beet-red sun burnt color which promptly turns back to white within a day or two.
For a large part of my youth I resented my skin tone. My sister tans beautifully — why can't I? It took me a long time and a lot of soul-searching to not only come to terms with my ghostly visage but to embrace it too.
Now that I'm older and wiser I know that trying to change myself to fit in is a fruitless exercise. The more I've embraced and enhanced what I've been given, the happier I've become. The moment I stopped fighting my skin tone and started retraining myself to think of my skin as "porcelain" instead of "pasty" (it's all about positive vocabulary) was liberating.
Being pale won't stop me from being the best version of myself I can be?
Mind-blowing stuff.
And hey, less wrinkles when I get older too! #bonus
Since then I've been on a personal crusade to help other fair-skinned souls. I mean, most beauty brands don't even carry a foundation pale enough for me — I can't be the only one struggling with embracing their porcelain skin, right?
So today I'm starting my #ProudtobePale series with my six favorite neutral nail polishes for pale skin.
Why?
Because neutral nail polish shades can be really tricky for pale skin tones.

Many nude polishes can be too pigmented — too much yellow, too much pink. These six polishes all have a mellow tone to them making them versatile and lengthening (not to mention easy to apply).
The Pale Girl's Guide to Neutral Polishes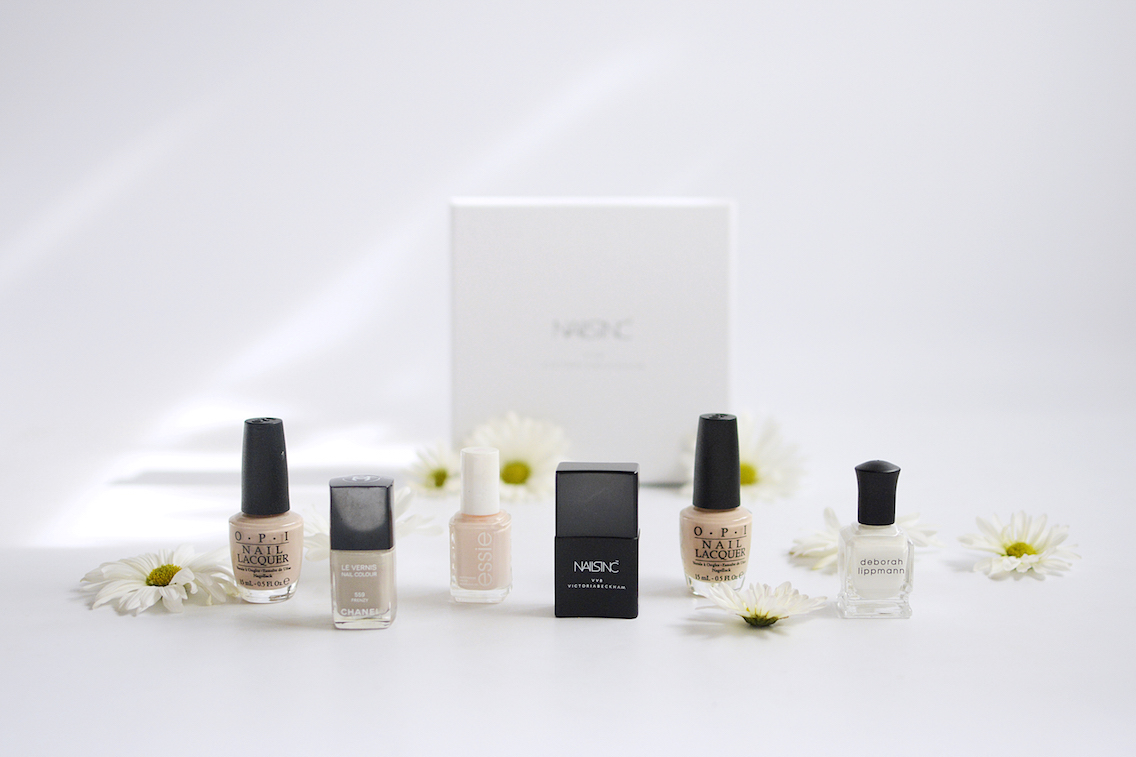 Essie in Ballet Slippers (here)
[third from left]
A perfect go-everywhere pink that's feminine without being overdone. The effect is still minimal but with a slightly-peachy pink finish that's really lovely. The formula is relatively easy to work with, like many Essie polishes, but is definitely sheer so you'll need multiple coats to reach opacity. I've worn this color for years and will probably continue to buy it until Essie discontinues it. A great staple polish for those days when you just don't know what to choose.
OPI in Don't Pretzel My Buttons (here)
[first on left]
A limited edition hue from OPI's Oktoberfest collection in Fall/Winter 2012, this shade is the one I've probably worn the longest. It's a slightly cool nude that nearly matches my skin color perfectly. It's has no shimmer, a creamy and opaque consistency, and is insanely easy to apply for the self-manicure-challenged (truth: it took me almost two years of practice before I really got the hang of painting my own nails).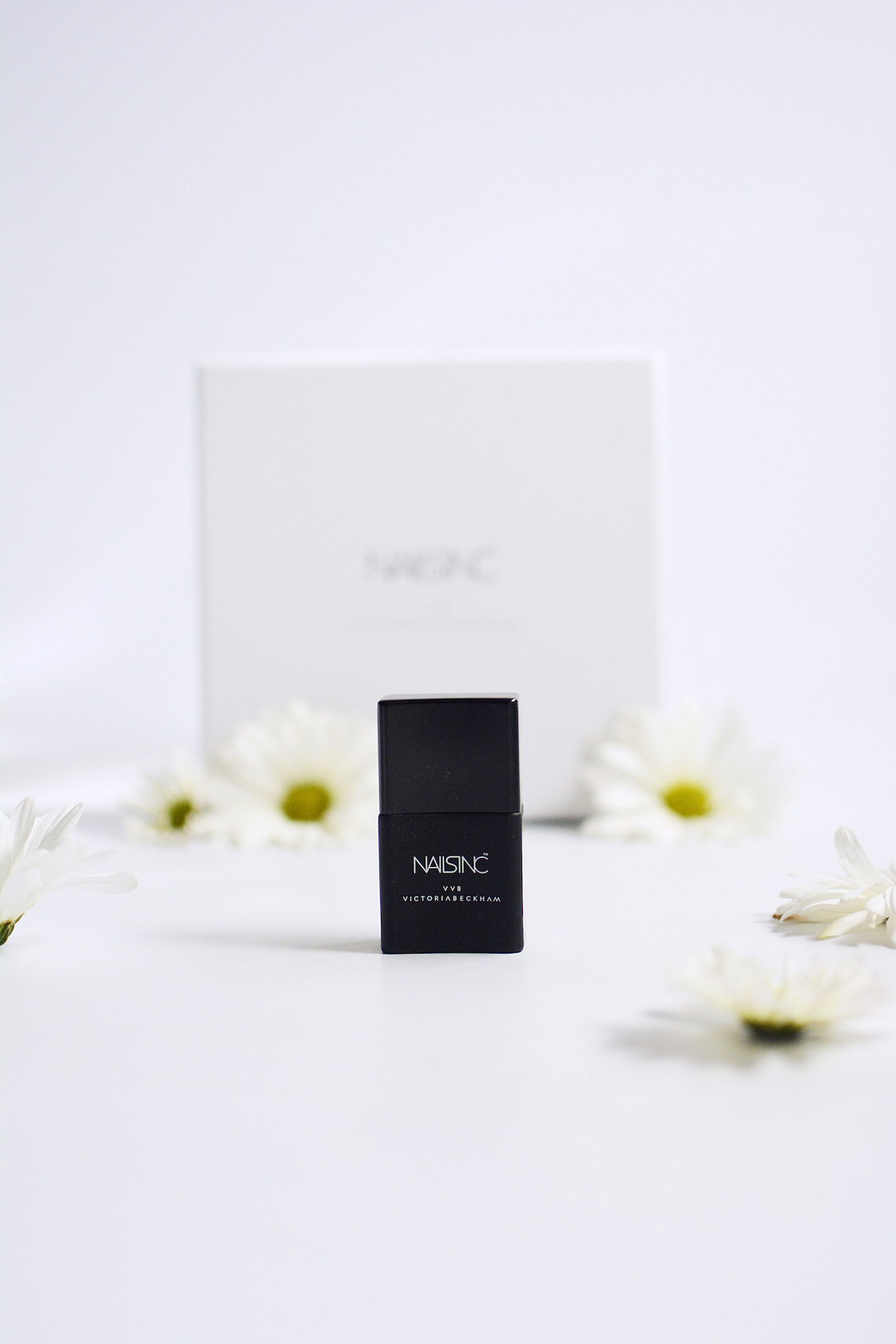 Nails Inc. x Victoria, Victoria Beckham in Bamboo White (here)
This tried-and-true classic from the spring collaboration of Nails Inc. and Victoria, Victoria Beckham is undoubtedly one of my favorite shades of all time. When I included it in my 6 Polishes for Spring 2015 in February, I described this hue as "the perfect cross between white, nude and pastel pink." On pale skin it's lengthening, with a cool, pink-yet-still-cream finish that goes with pretty much everything. The formula is mostly opaque, even just after one coat, and resists chips longer than most of my polishes, especially when I pair it with Nails Inc's 45 Second Top Coat with Kensington Caviar (here). Grab a bottle now — this shade is limited edition! You can see me wearing it here, here, and here.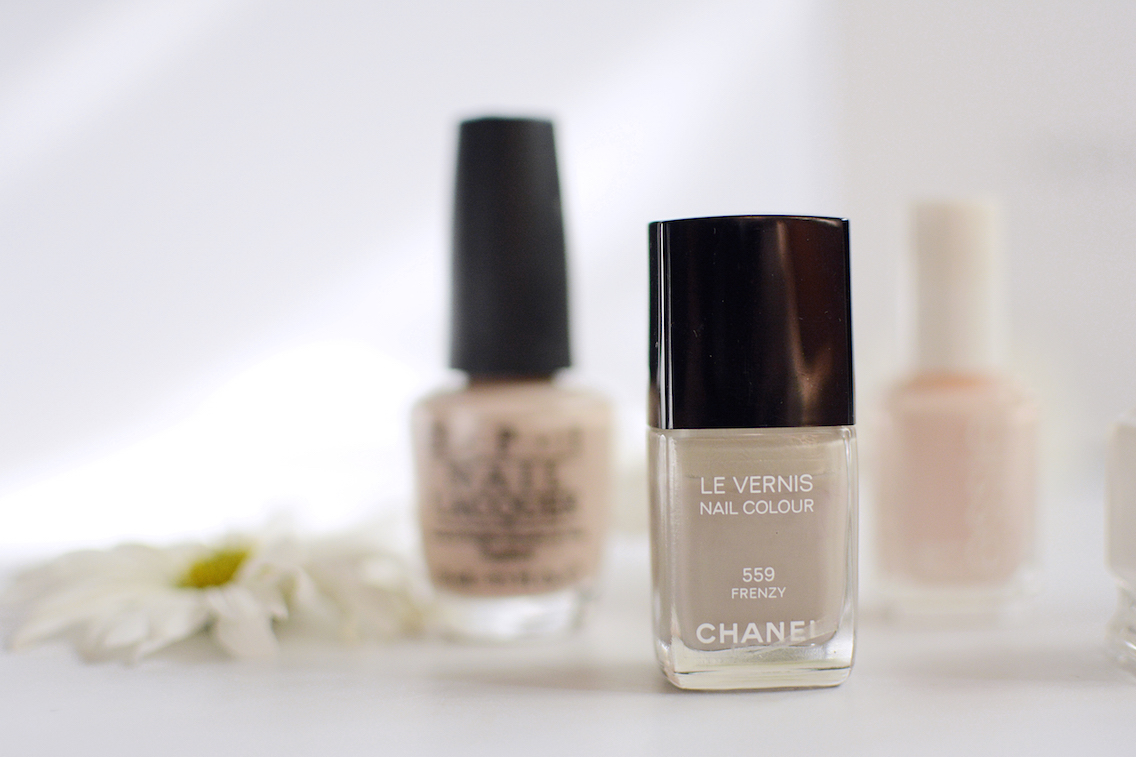 Chanel in Frenzy (currently unavailable)
This is a cult-classic so don't be discouraged that it isn't currently available in stores! This cool shade works for most skin tones, even on those with yellow-undertones, but on pale skin develops a luxuriously gray-nude hue with heavy lilac undertones. It's an edgier option for those wanting a neutral hue but something a little more interesting than a basic nude. The formula resists chips well and is opaque after two coats.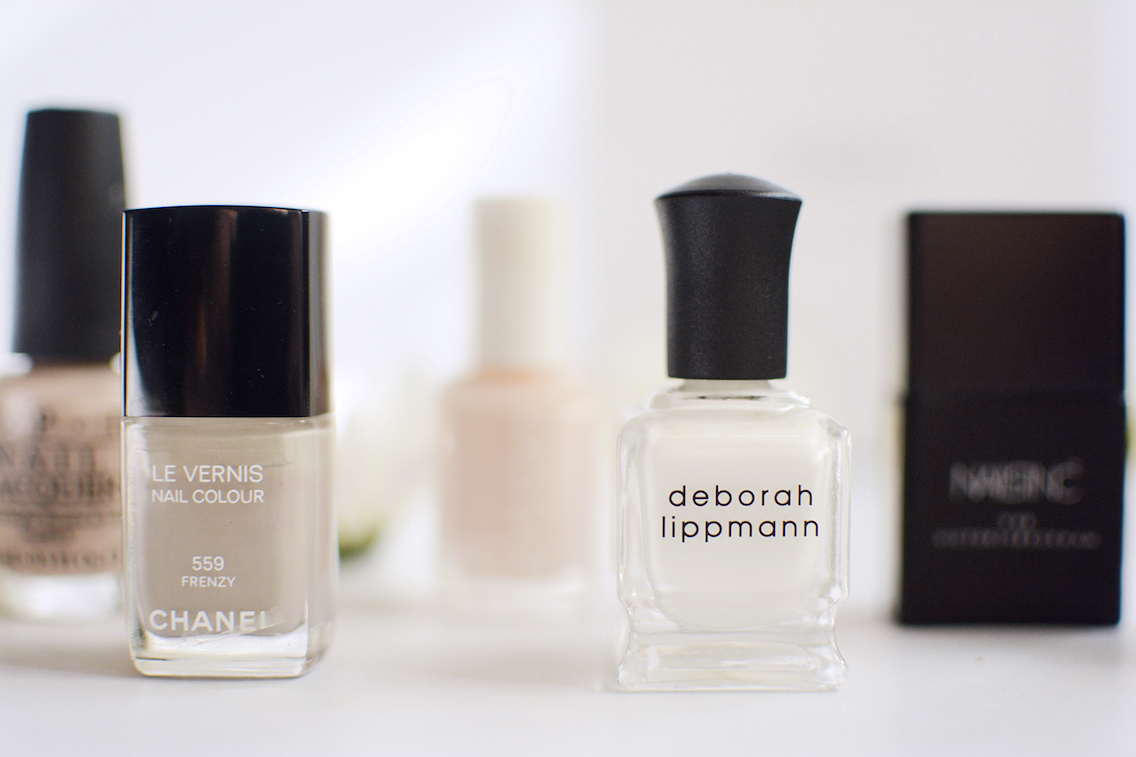 Deborah Lippmann in Amazing Grace (here)
The ultimate white polish. I've never found a formula I've liked better or one that has resisted chips longer (though the CND formula in Cream Puff (here) is a close second and FAR less expensive on the budget). If you're pale and you haven't taken the white nail plunge yet — DO IT! Do it right now! I never wore white nail polish until last summer and have been addicted since. It's lengthening, fresh, bright and yet still minimal. I've worn this shade for practically the entire month of June! You can see me wearing it here and here.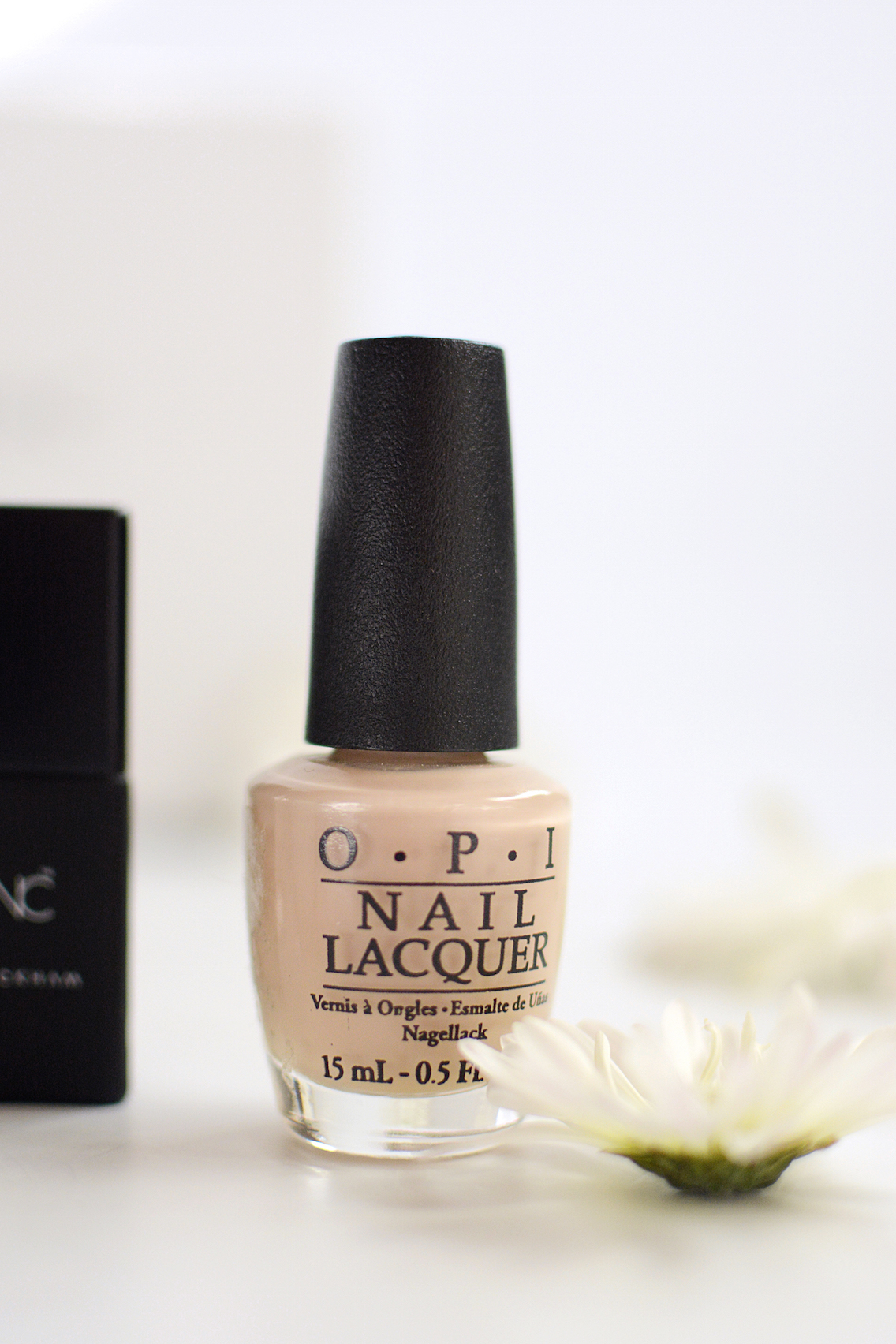 OPI in Samoan Sand (here)
Slightly warmer in tone than Don't Pretzel My Buttons, this is the perfect summer nude hue. It's pale enough to be a true nude on porcelain skin but warm enough to feel summer-y. This is the shade I most often bring on vacation because it's so easy to use, easy to reapply and easy to mask mess-ups! Like most OPI formulas, this is opaque after two coats and resists chips and dullness well.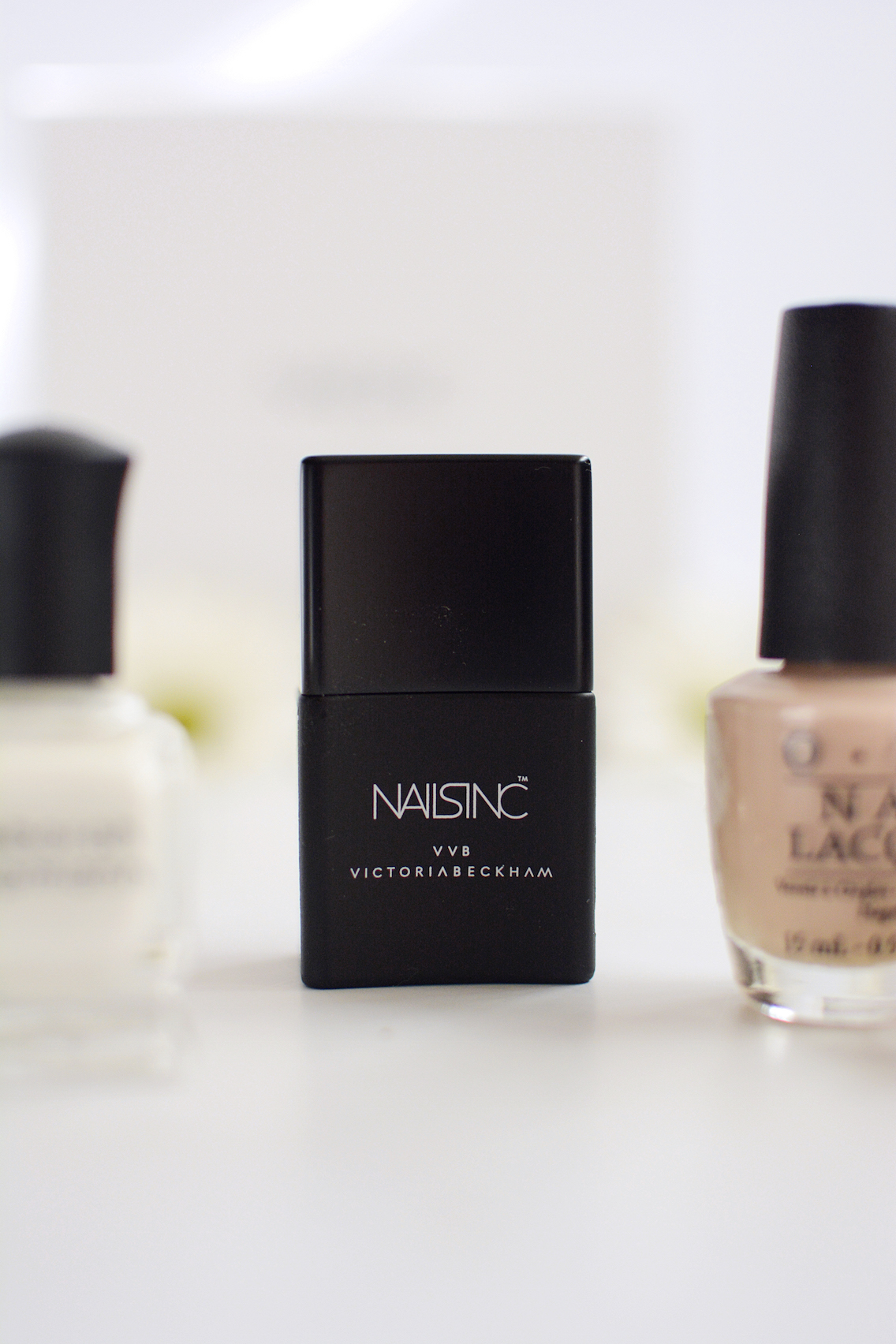 So tell me, what are some of your favorite neutral nail polishes?