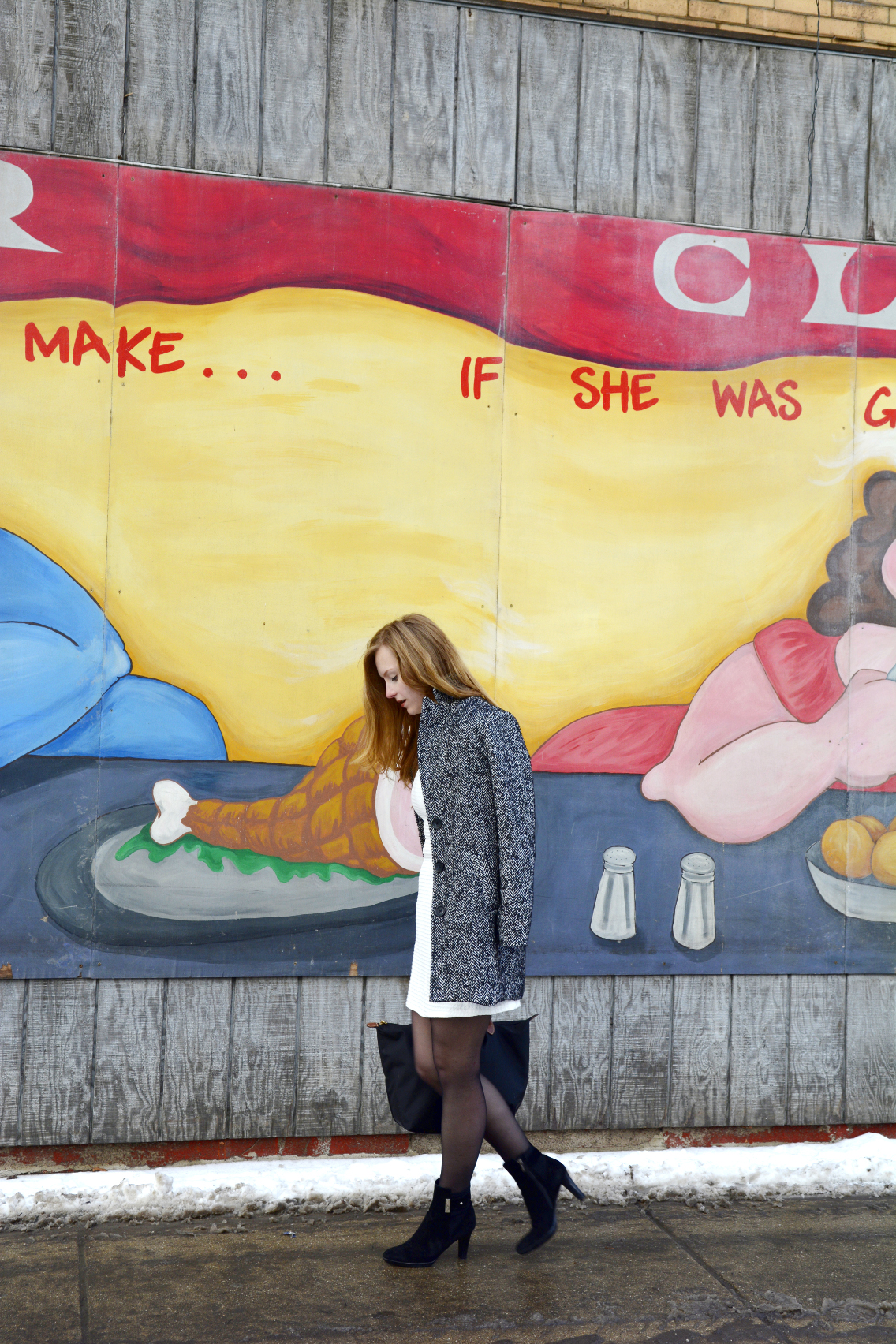 Here in Chicago winter can be harsh on the closet. The sidewalks and roads are covered in salt not to mention slush and ice, giving shoes and clothes (especially coats) a serious beating.
Practically everything is covered in a layer of gross, icy sludge.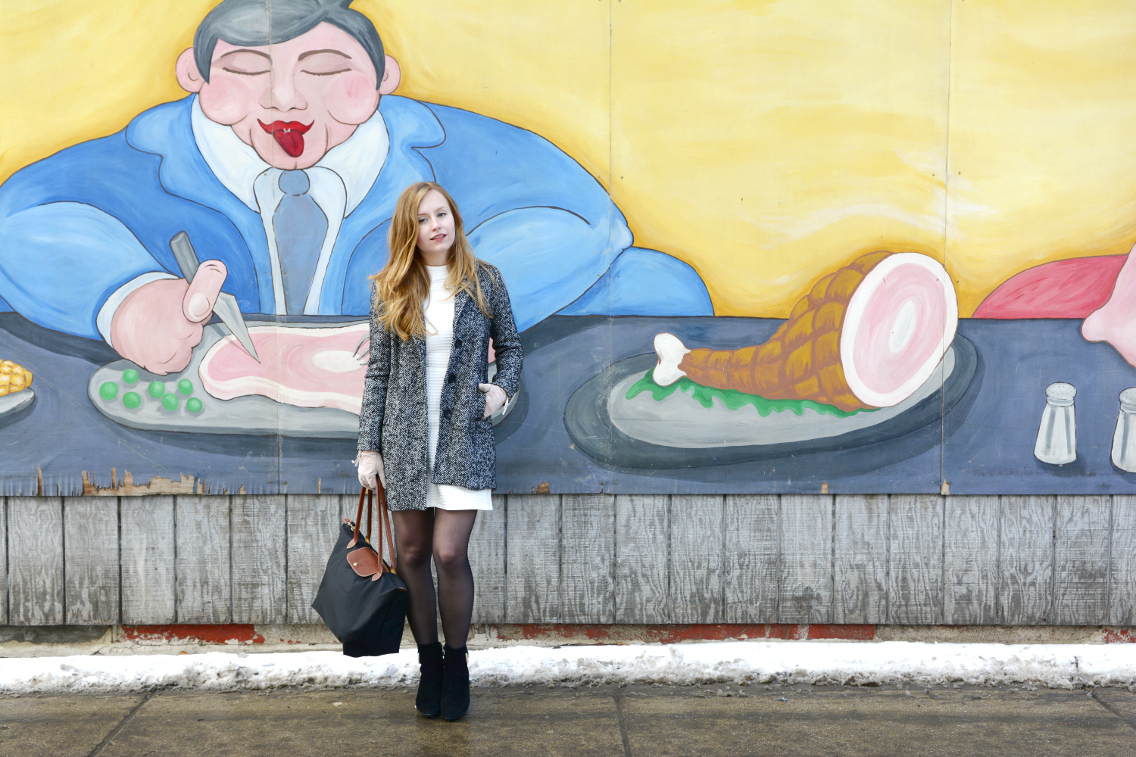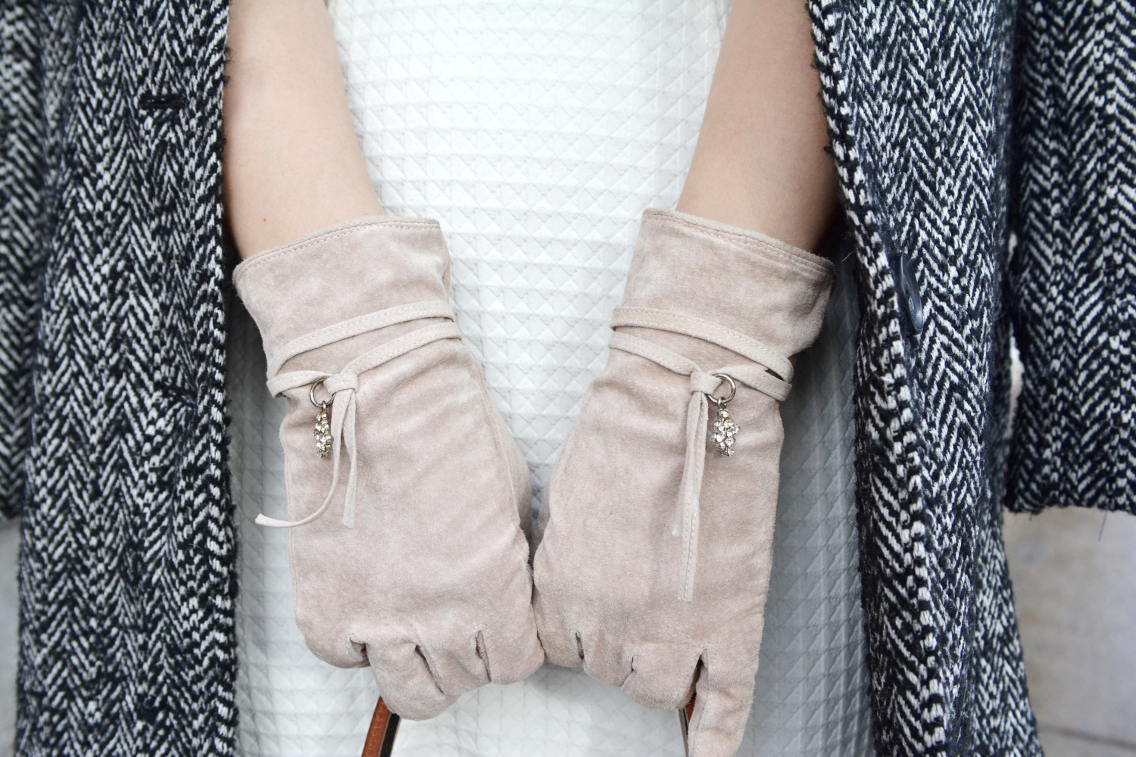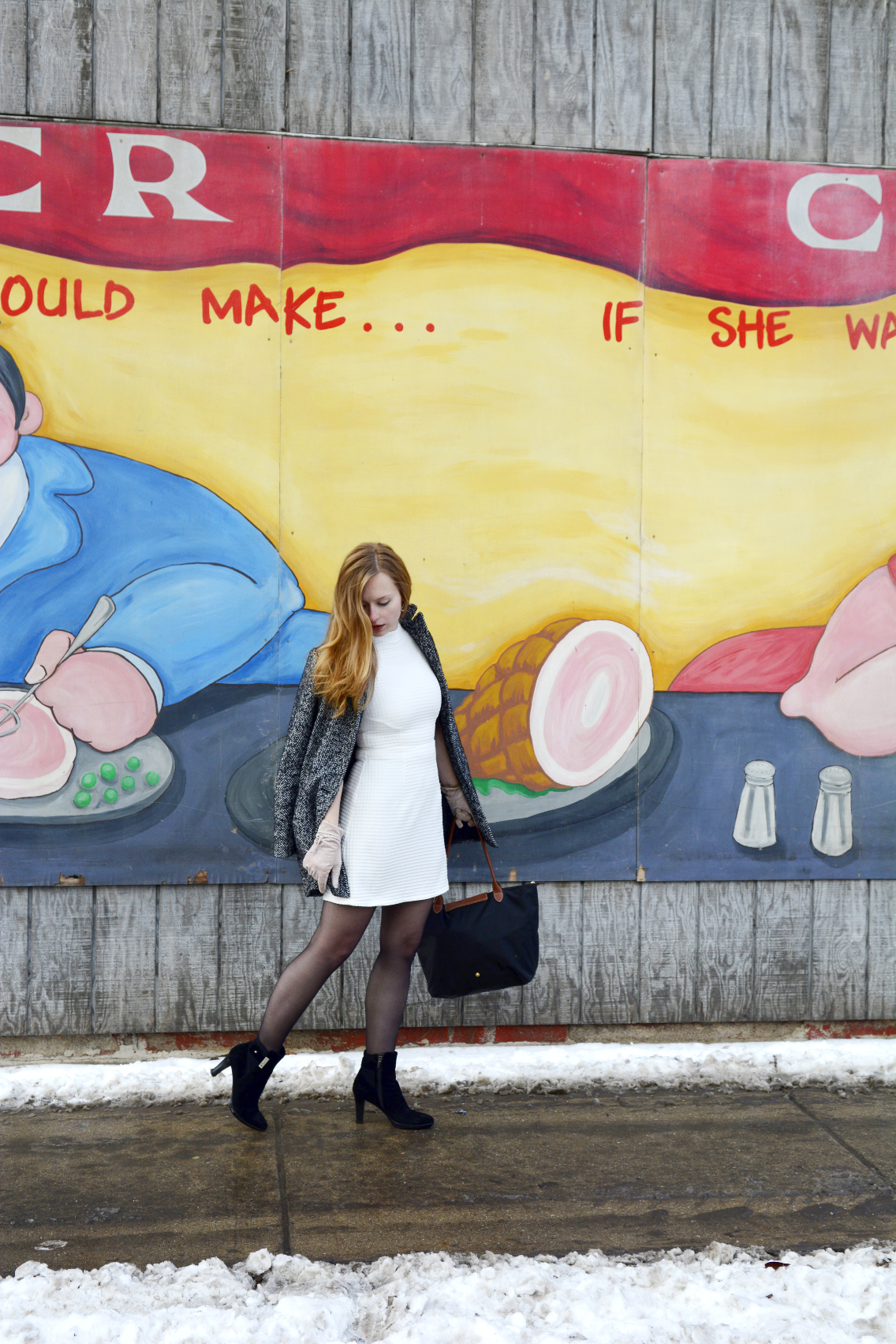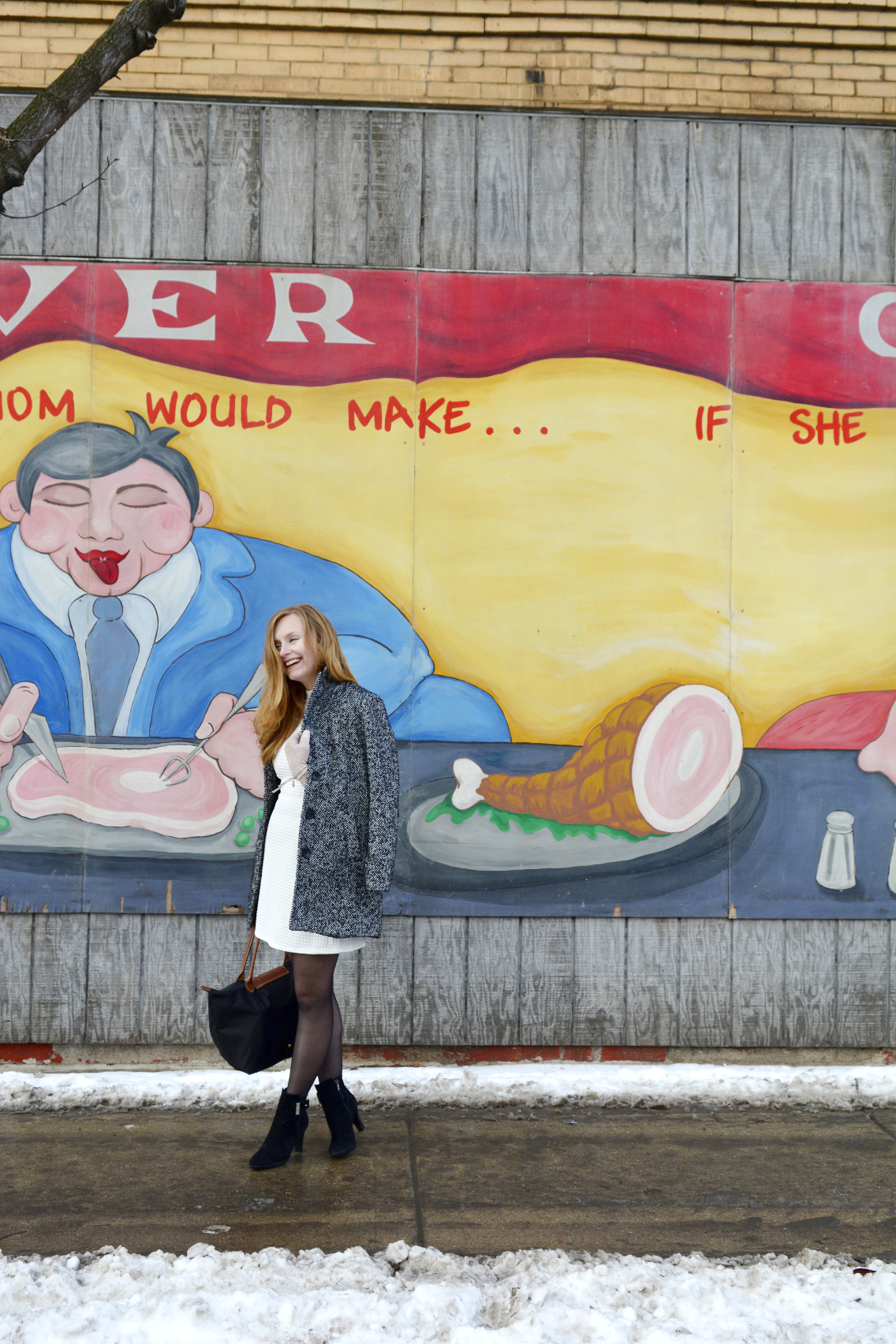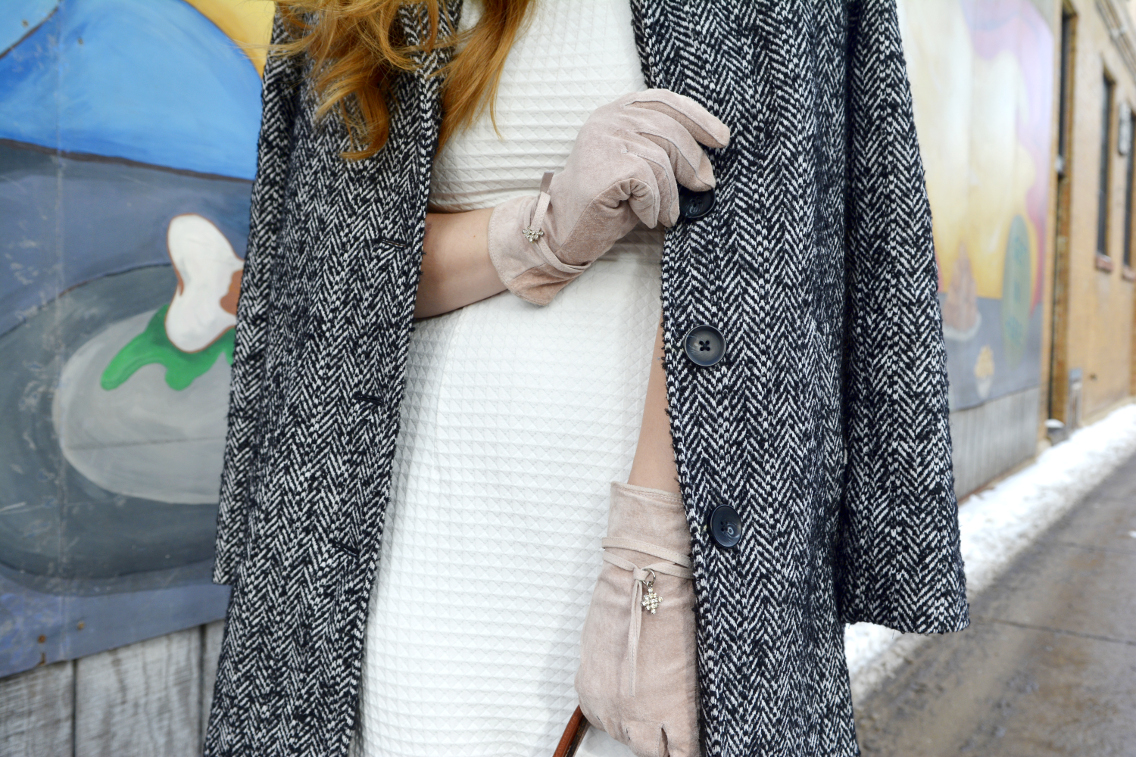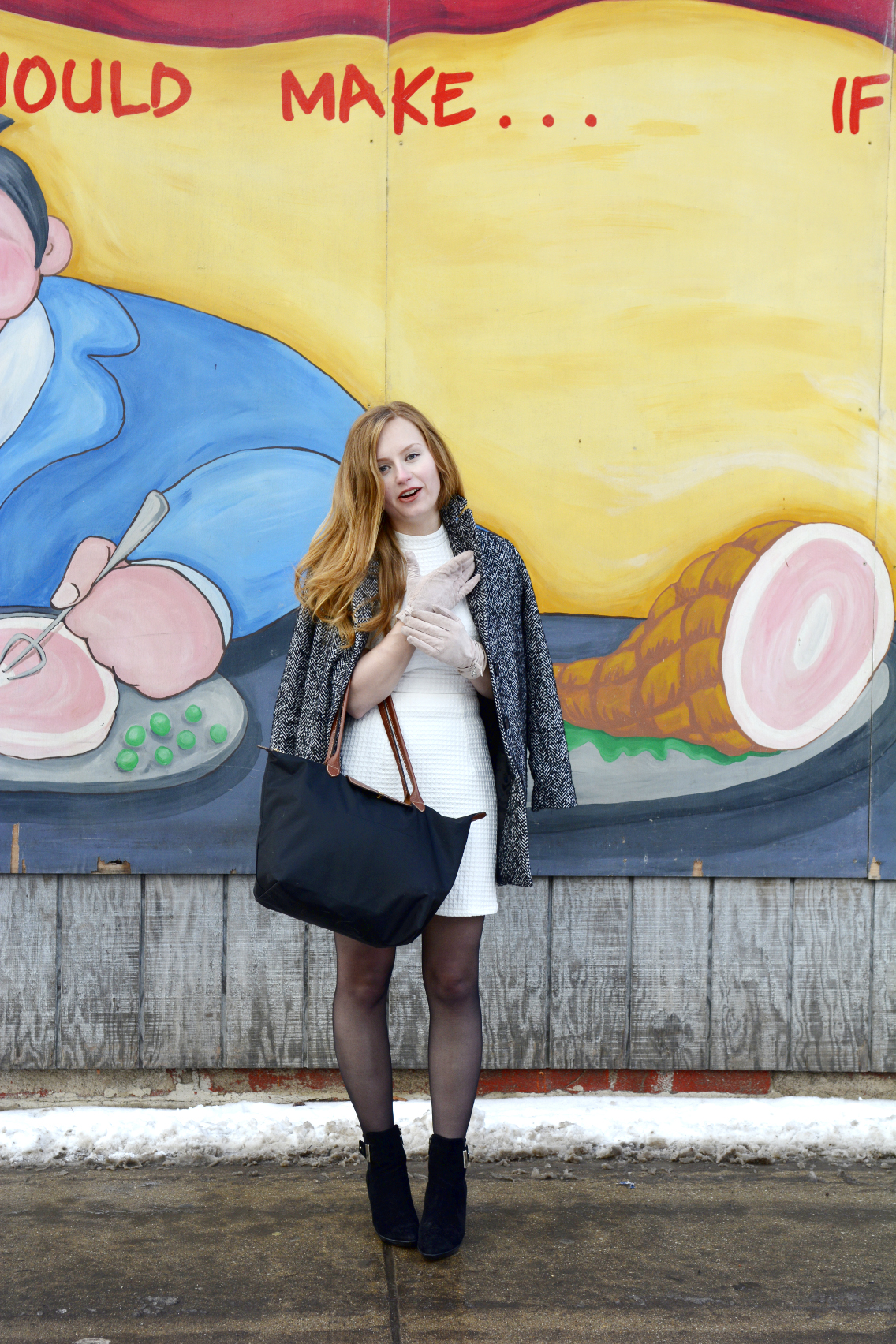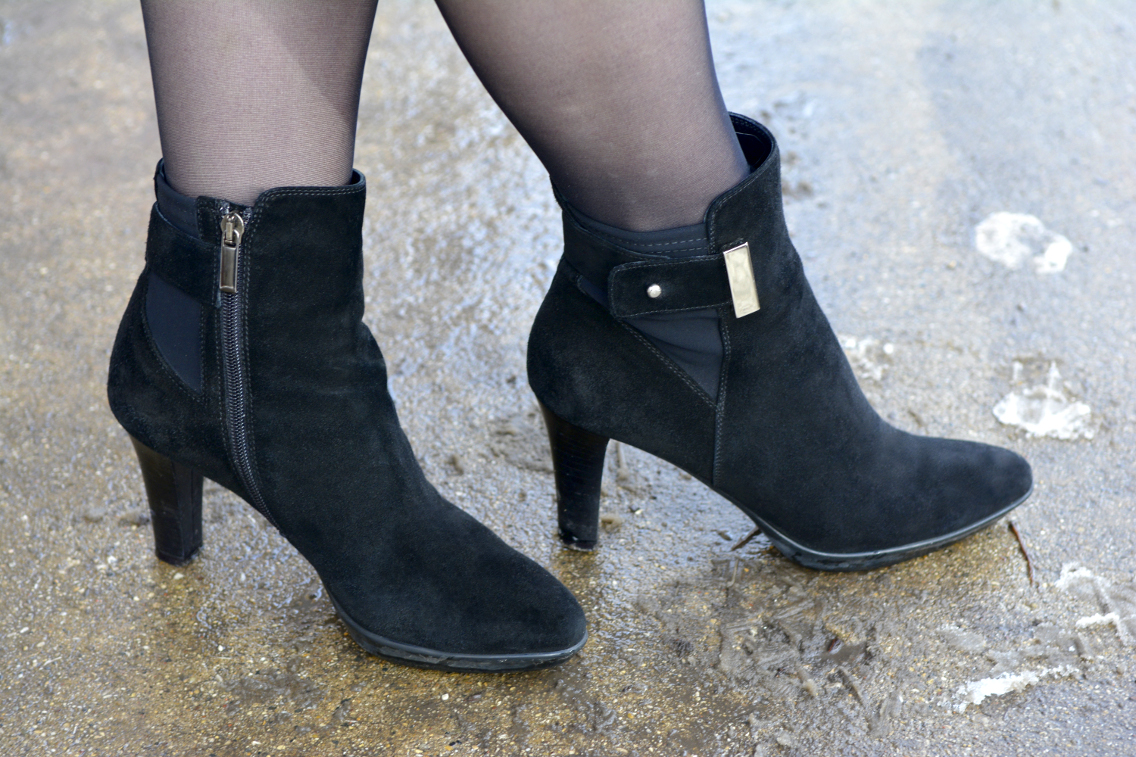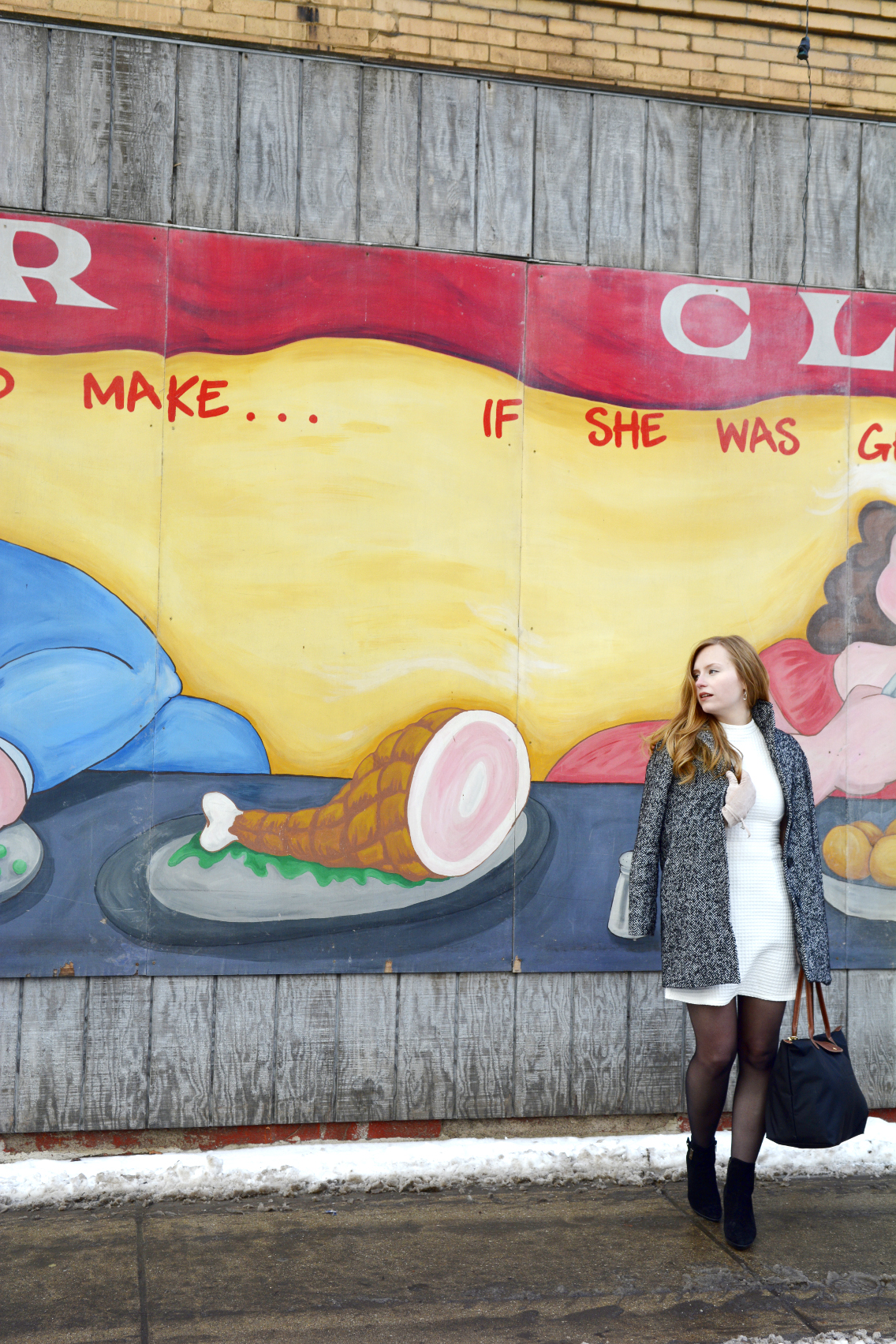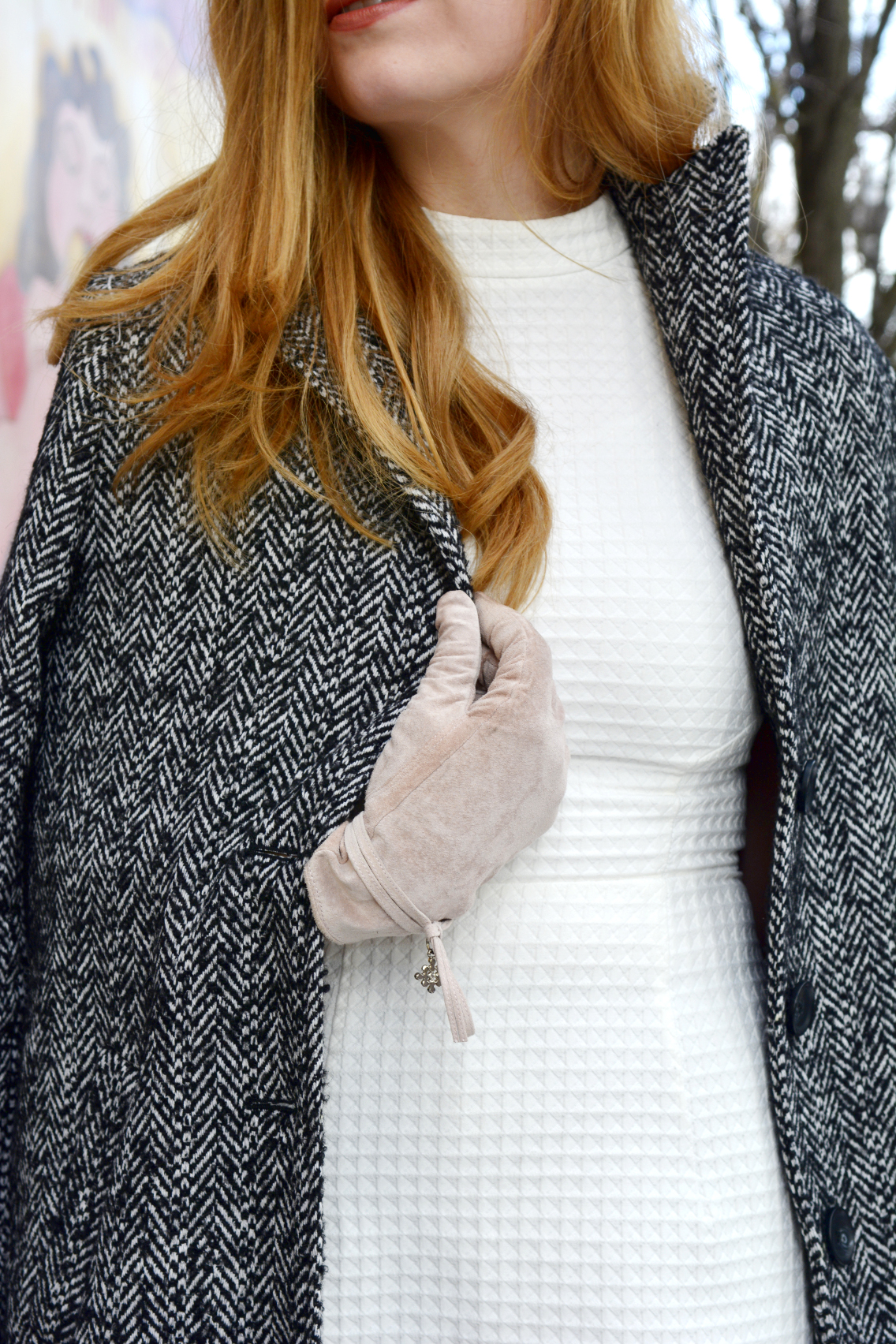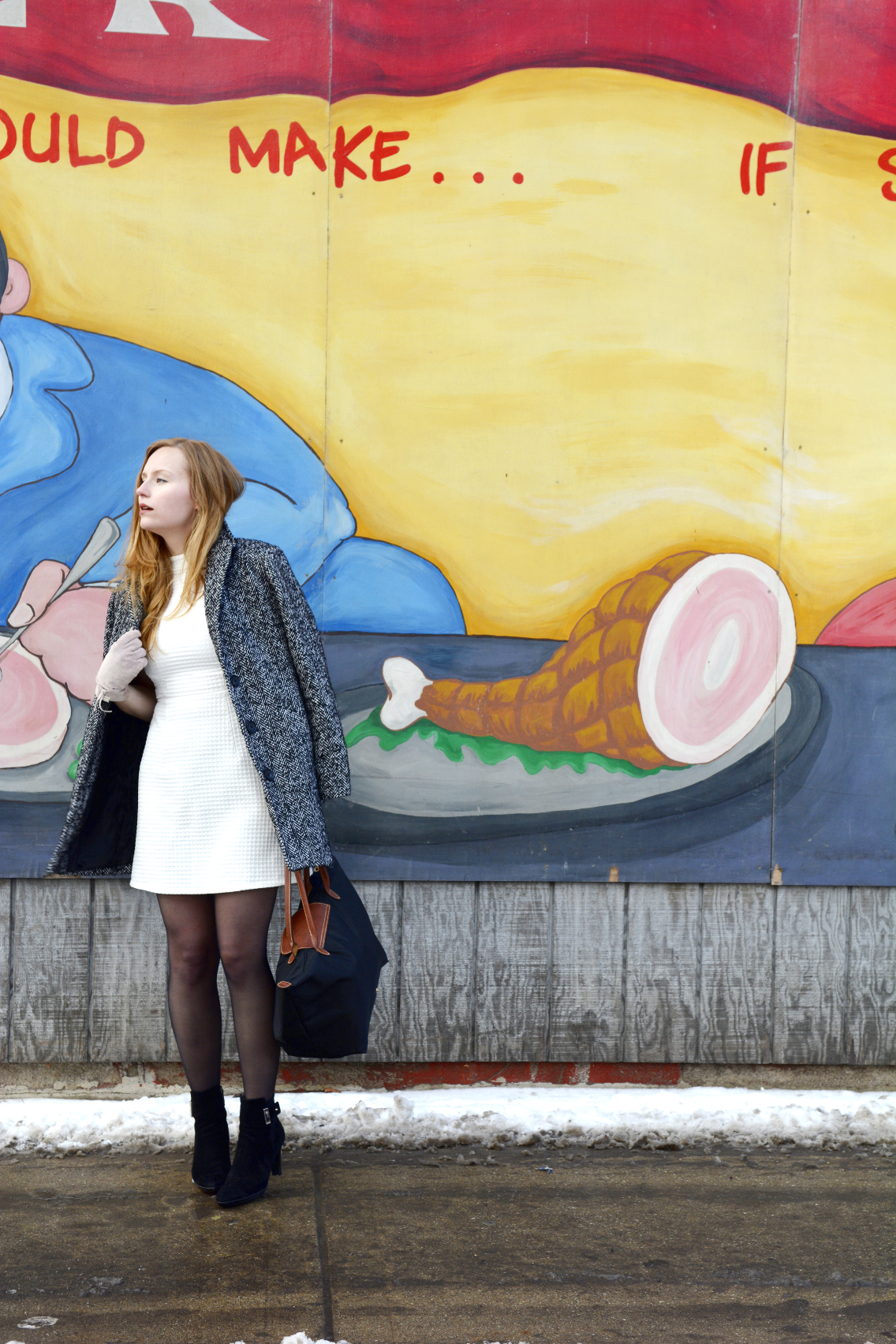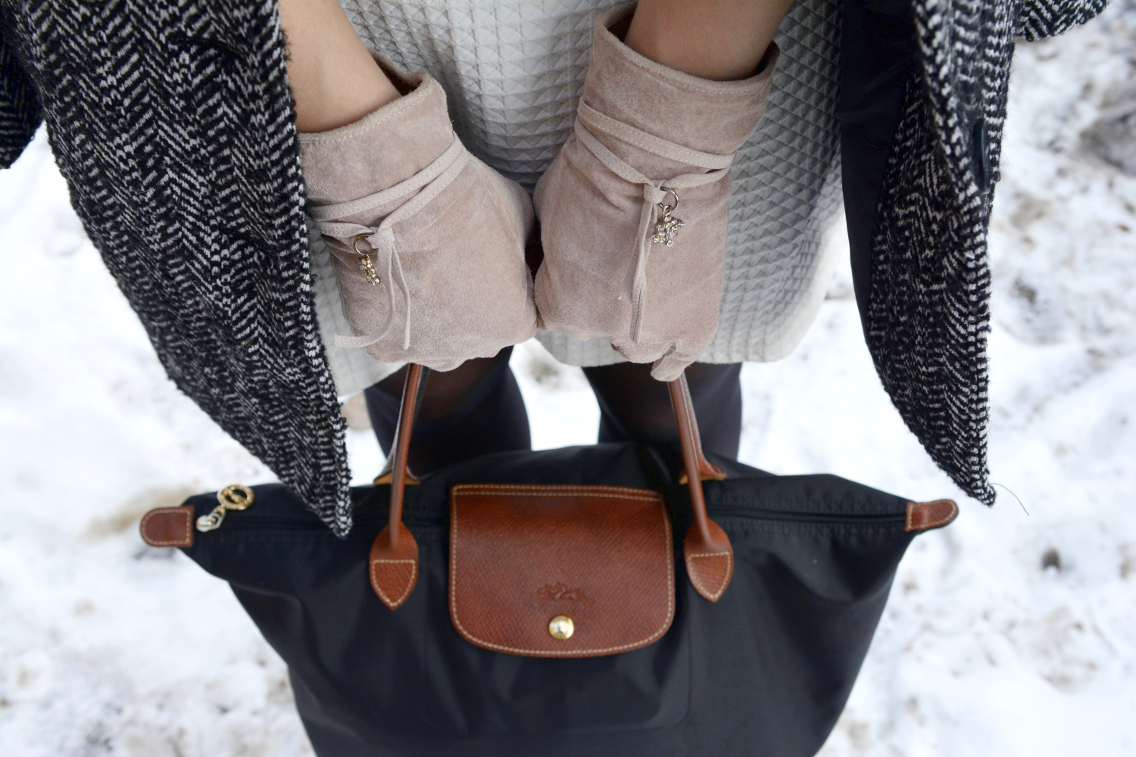 Dress – Asos High-Neck A-Line (seen previously here, ON SALE here)
Coat – Forever 21 Herringbone (ON SALE here)
Tights – Hue (here)
Boots – Aquatalia by Marvin K 'Royal' in Black Suede (new season versions here and here)
Bag – Longchamp 'Le Pliage' Large Tote in Black (here)
Gloves – H&M Blush Suede (similar in Blush Leather here)
Lips – Almay in Rosewood (sold out, similar here)
Photos courtesy of stunning Shaheen!
Having a practical wardrobe during Chicago winters really is a no-brainer. Most of us will gladly sacrifice style for comfort when faced with the brutal, slushy elements. Winter require plenty of water-resistant fabrics and bold textures to mask evidence of the harsh elements, not to mention warmth when faced with icy chills.
But the best winters wardrobes protect you from the elements while keeping you stylish at the same time.
This outfit is #caseinpoint!
This coat's classic herringbone pattern is bold enough to hide all sorts of winter grime while still keeping me warm in a way that feels true to my personal style. These waterproof booties are favorites too since they are so well-lined and cushioned I feel like I'm walking on a toasty cloud, even in the deepest snow. If there's one thing you miss in winter, it's the opportunity to wear sexy shoes so having a pair of waterproof boots that almost feel sexy helps.
And inevitably when the weather sours, I pull out this water-resistant Longchamp bag to use as a camera bag/purse. It's easy to wipe salt and sludge off of not to mention that it looks brand new after years of vicious abuse.
Now tell me, what are some of your winter wardrobe go-tos?