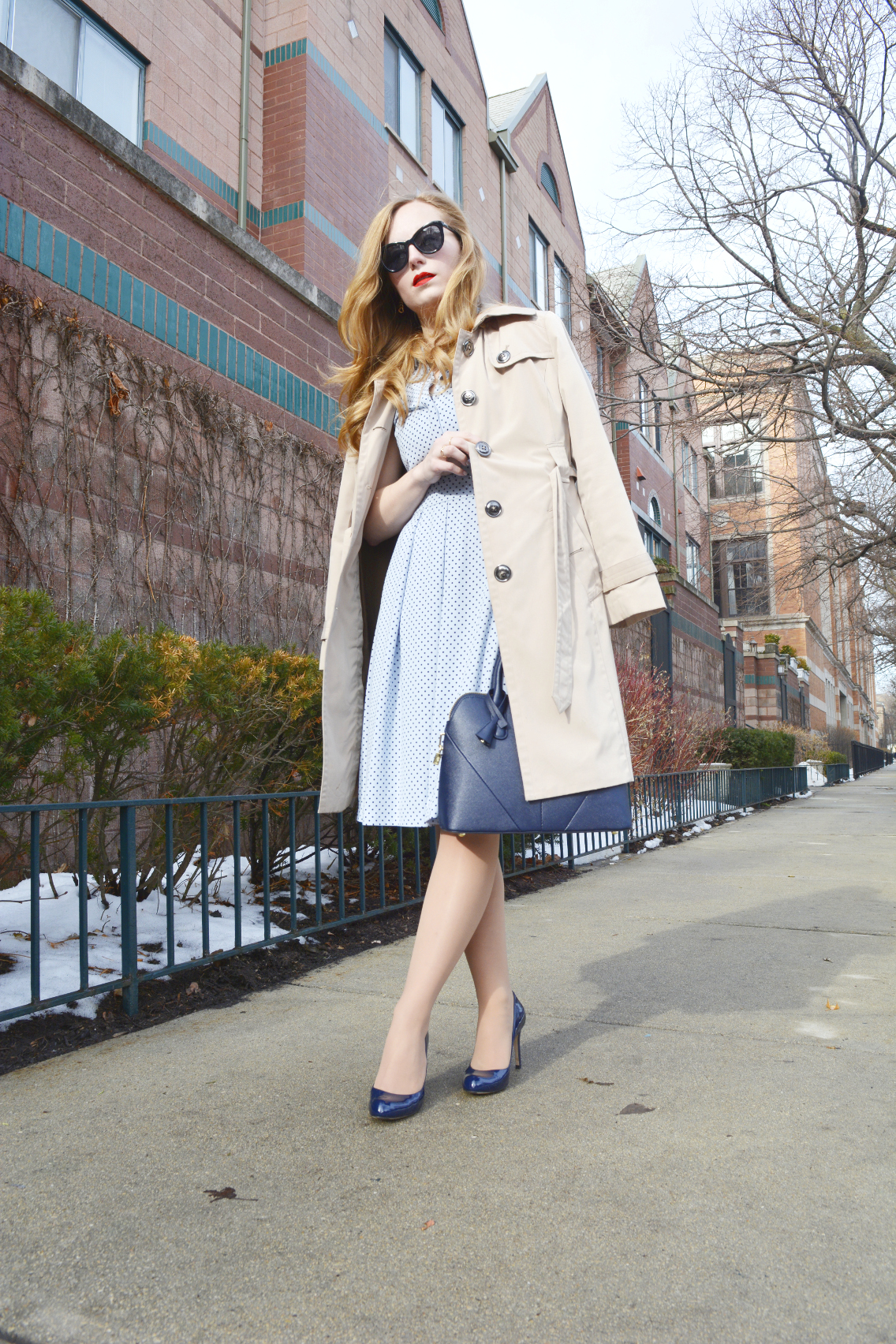 "Being well-dressed gives a feeling of inward tranquility which psychoanalysis is powerless to bestow."
― Sebastian Horsley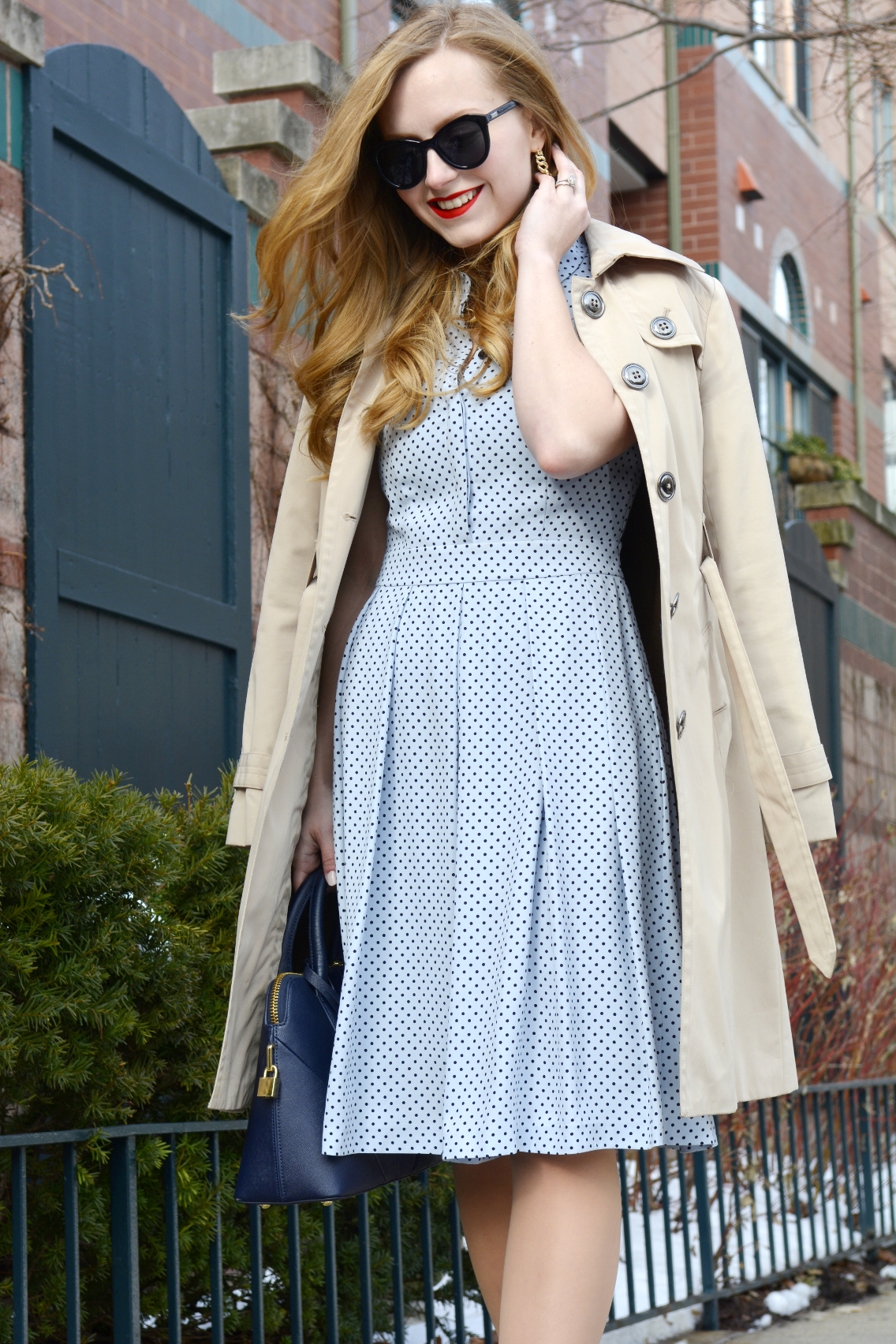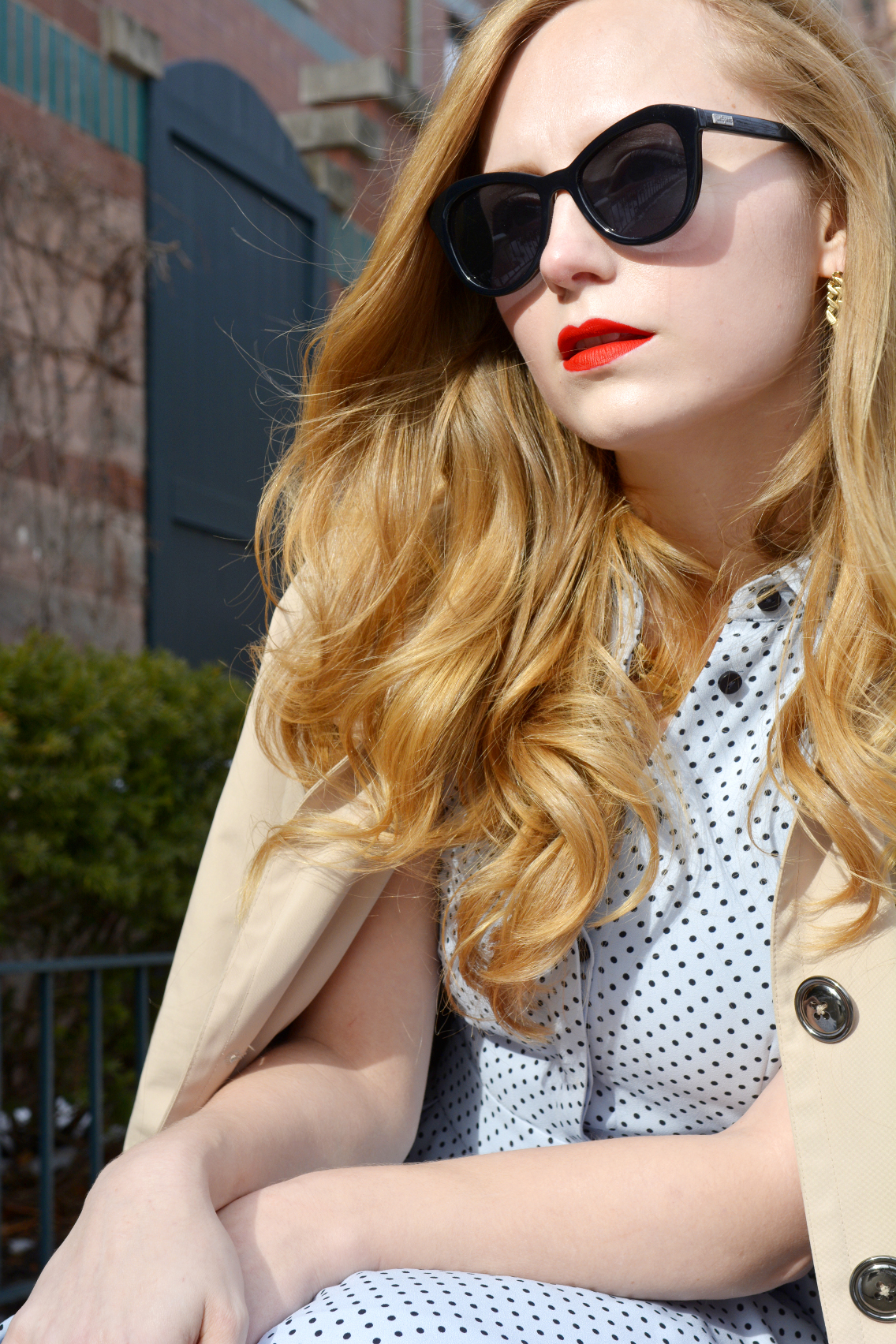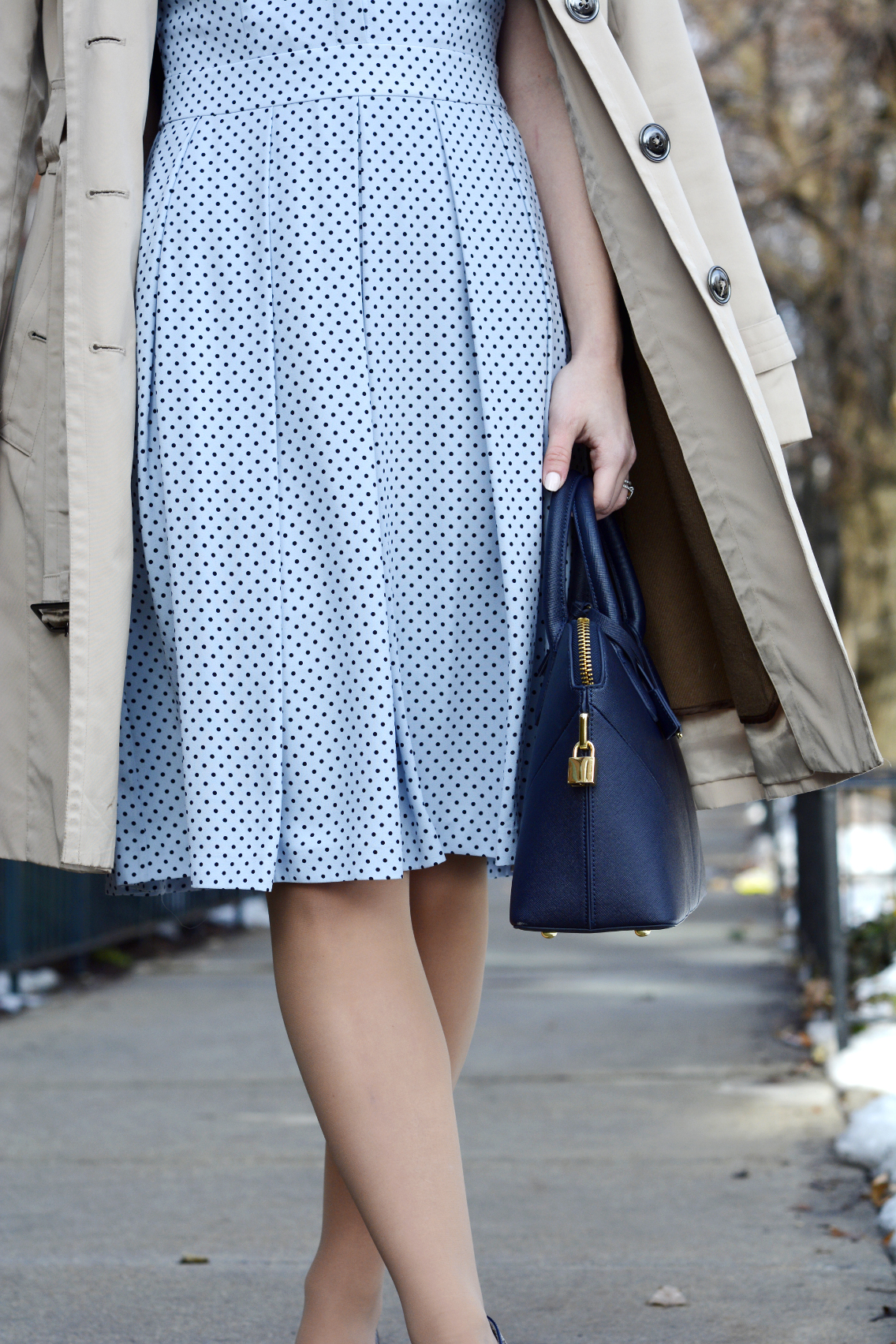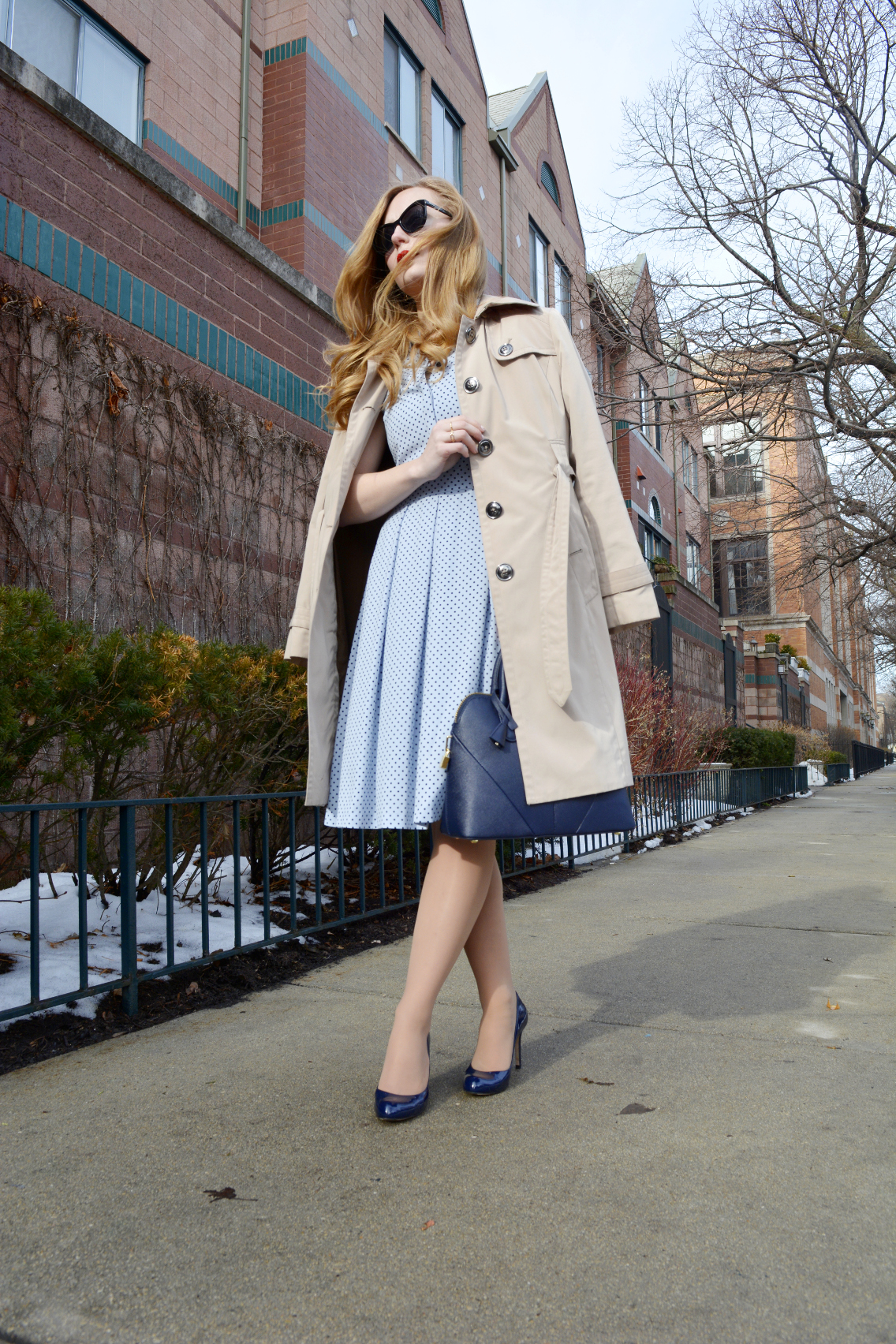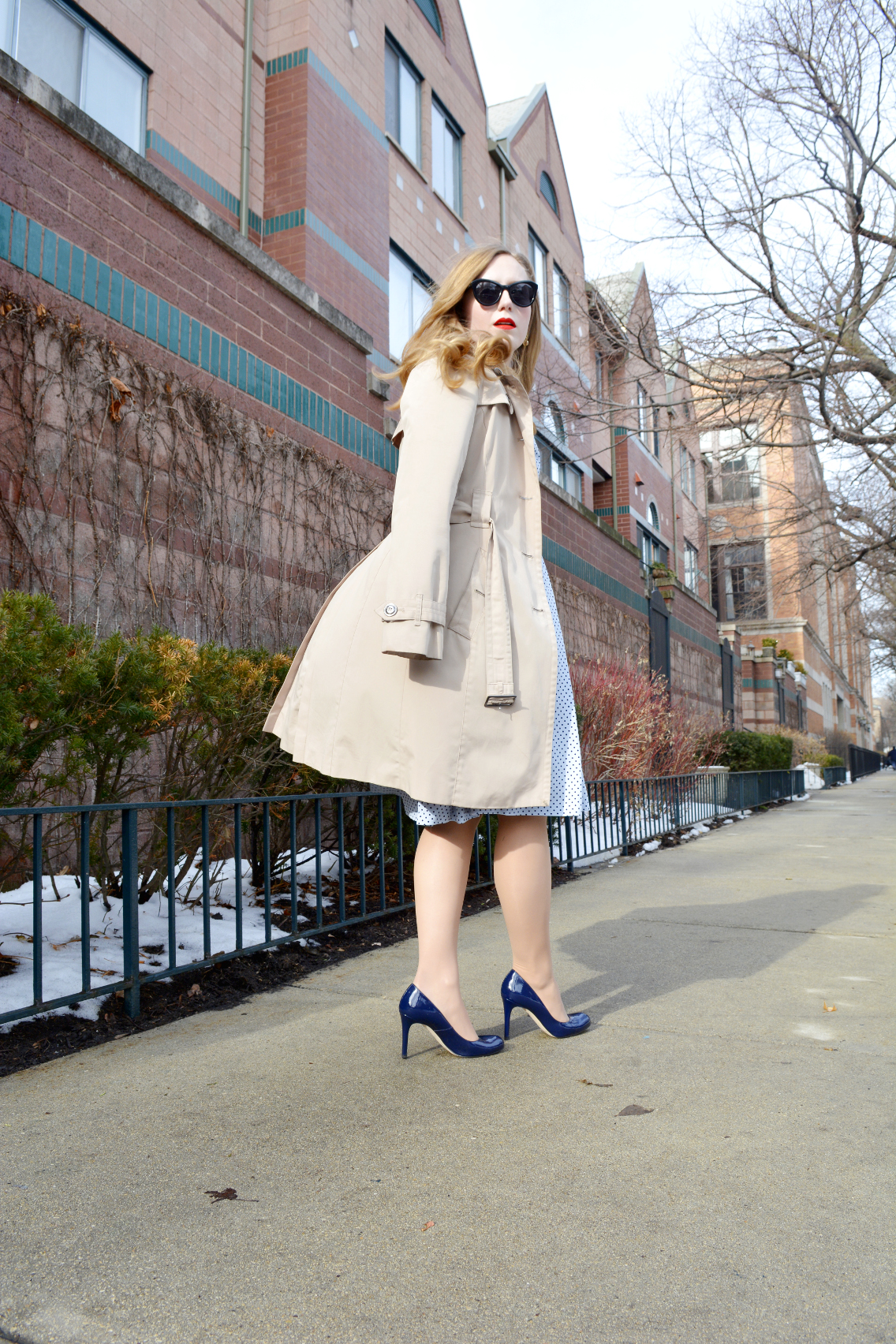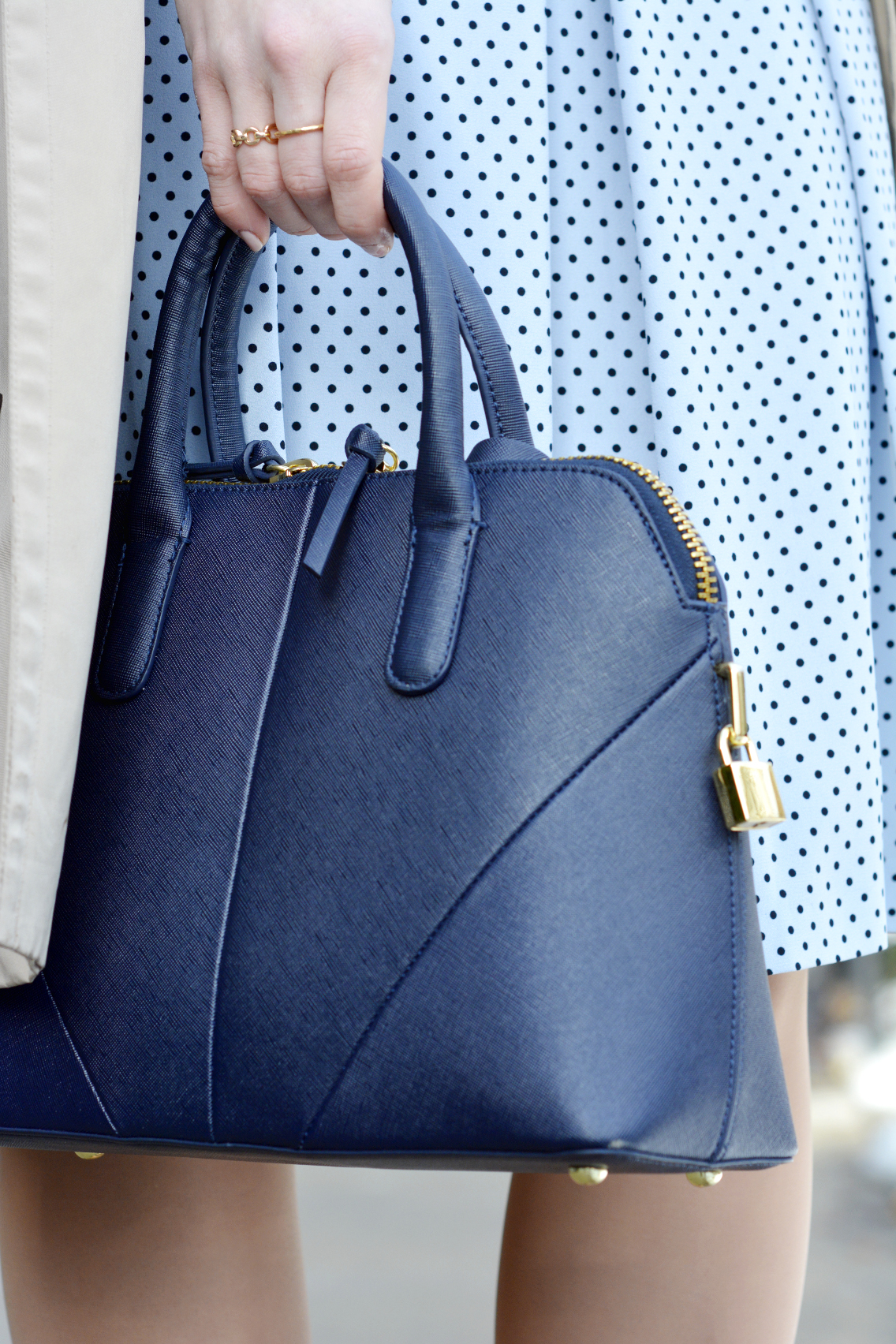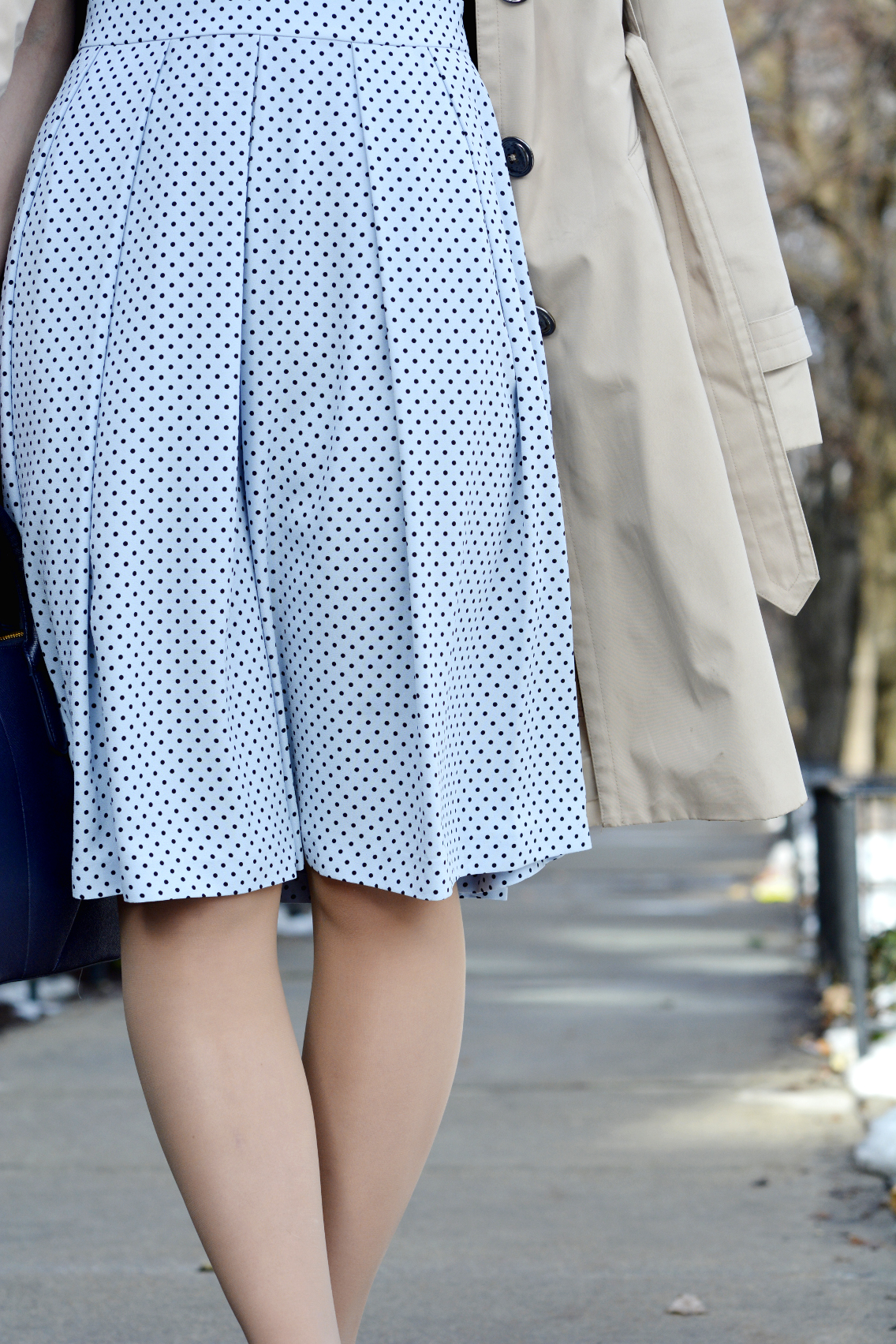 Dress – Hobbs 'Sarah' Dress in Pastel Blue (ON SALE here and gorgeous kingfisher blue version coming in February here)
Trench – Anne Klein (similar here, here and here)
Bag – Zara 'City' in Navy (gorgeous new season version in Black Croc here)
Pumps – LK Bennett 'Shilo' in Navy Patent (new season version here)
Sunglasses – Le Specs 'Peach Pit' Cat-Eye in Black (here)
Earrings – Hobbs 'Susan' in Gold (ON SALE here)
Necklace – Zara (similar under $20 here)
Rings – Tiffany & Co (here) and Forever 21 (here)
Lips – Stila 'Stay All-Day' in Beso (currently sold out everywhere – worth getting on a waitlist for!)
Nails – Nails Inc. + Victoria, Victoria Beckham in Bamboo White (here)
I want to amend Sebastian Horsley's quote to: "being well-dressed in a spring outfit in January gives a feeling of inward tranquility which psychoanalysis is powerless to bestow". Are you with me?
Much of this past weekend was in the low-40s here in Chicago. The glorious sunshine and warmth we experienced was positively healing!
I pulled out the spring-iest outfit I could and imaged that all the melting snow puddles meant spring was ACTUALLY here. And while I know winter will undoubtedly avenge us for this miraculous January weather, I feel like the effect on my psyche has been far more profound than any "psycho-analytic" session.
Having a weekend out of hibernation had positively revived me!
But really, I'm looking for any excuse to wear this Hobbs dress again. It's one of my very favorites thanks to its beautiful pleating, substantial but fluid fabric weight and slimming cut. And finally being able to wear it after months in the closet felt PRETTY GOOD, not going to lie.
Here's to Spring in January!