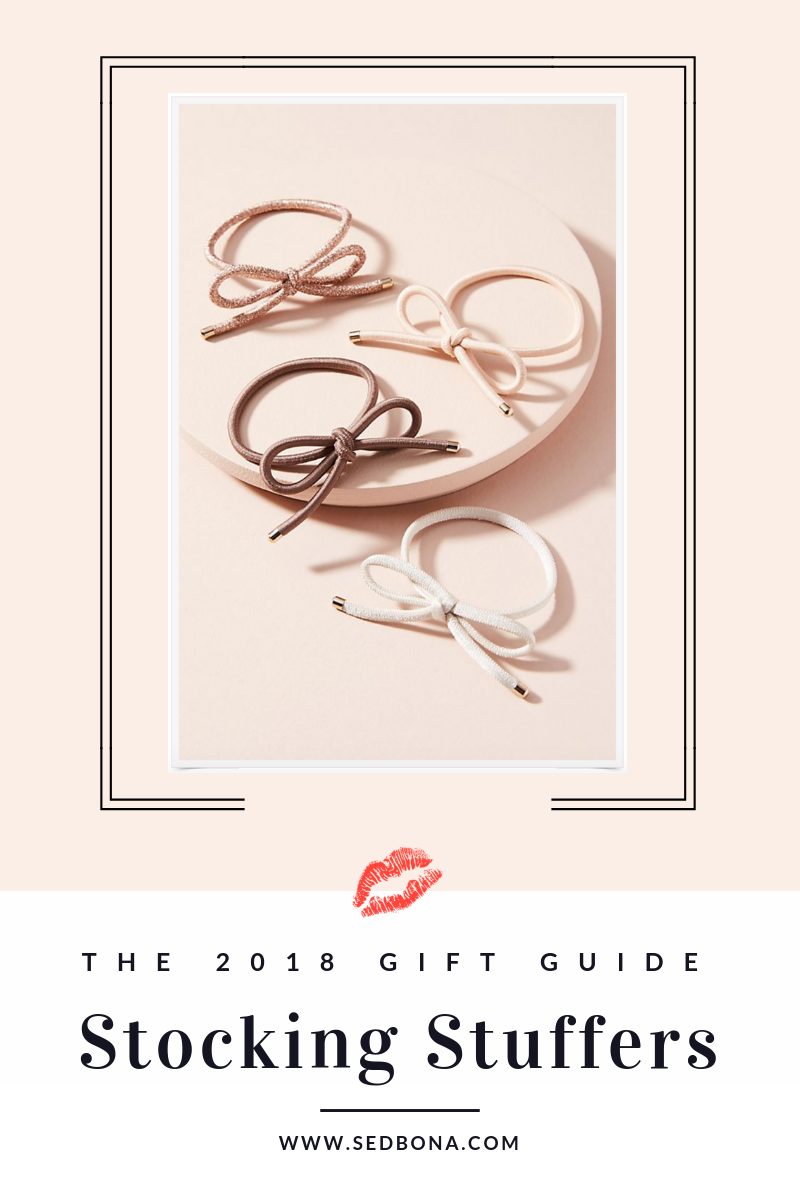 With Thanksgiving and Black Friday behind us, I think we're ALL diving head-first into "holiday mode".
A.K.A. the inevitable scramble to find the perfect gifts for your loved ones.
And while retailers and brands are PUMPING out ads and products faster than we can keep up, giving the right gift isn't just a matter of price or aesthetic.
It's a vast combination of research, vetting, and usefulness. Something I take VERY seriously.
I believe giving the right gift is a slow process — one that shouldn't be rushed.
But who has the time to VET every single holiday gift they buy?
I don't. But this year I MADE time just for you. I set aside the last week to not only vet the Christmas gifts I'm gifting this year, but the vet them for you as well!
EVERY product in this gift guide is something I'm proud of (and a lot of the products I already own and love). Each product is something I would be happy to gift my closest relations and would earnestly spend my hard-earned money on. Every single product is something special, practical, useful, thoughtful, or truly beautiful. And every single product is on this list will hopefully make your loved one's stocking even more exciting than their "big" presents…
The 2018 Gift Guide || Stocking Stuffers
---
UNDER $25:
Hands down one of my best discoveries of 2018. These chic, little hair towels are such a time (and HAIR!) saver — just look at all the amazing reviews! They've cut my hair drying time by half which helps me avoid heat styling tools, especially when I'm traveling or in a hurry. Since I've started using these, I've noticed a considerable decrease in breakage too… a huge plus when you have thick, long hair like me.
The coolest herb & kale cutter for the home chef and portable sriracha sauce for flavor-lovers.
Exfoliating gloves to keep their skin soft and organic travel soap that can wash ANYTHING (even clothing — I've packed one in my suitcase for years!).
The prettiest $2 bracelet ever made (see mine here) and a credit card-sized tool for those who like to be prepared.
A cozy game for winter evenings and the perfect "binge-watching" kit for the Netflix-lover.
Soft, fur slippers for those with cold feet and this 3-in-1 power bank, photo light and mirror for anyone who loves selfies.
Silver monogrammed luggage tags for fancy travelers and a pocket pruner for those with a green thumb.
The only thermos I trust to carry in my camera bag (and not spill over my gear) and a unisex lip balm that'll keep their lips soft.
Pretty hair twists for easy updo's and clip-on phone lenses for the aspiring Instagrammer.
Clever little butter and cheese huggers to keep their food fresh and an inspiring water bottle that encourages them to stay more hydrated.
A lighting cable for those always out of a battery and an spritz cocktail kit for the boozy frequent flier.
A fabric shaver to keep their sweaters nice and a wine preserving-spray for the vino-lover.
A travel clothesline for frequent fliers and a travel wet brush to keep their hair healthy on-the-go.
Leather bows for daytime hair and velvet bows for evenings.
SPLURGES:
A timeless tortoise comb and wireless headphones that won't fall out.
A pineapple cocktail shaker for drinks at home and a copper flask for drinks on the run.
A gorgeous lapis necklace that'll last a lifetime and the perfect black sunglasses from one of my favorite brands (I've had my black Le Specs since 2013).
A chic, packable bag to for unexpected purchases and a classic jewelry travel case to keep their sparkles safe.
The world's cutest mini hair dryer (for when they need hot styling tools) and a perfect leather notebook for jotting thoughts into.
The most amazing chef's pocket tool (Santa please leave one in my stocking!) and a luxurious quartz to improve their skin.
BOOKS:
A minimalist's guide to New York City (you can find my FREE recs in my New York Travel Guide) and a sequel to one of my all-time favorite books (perfect for any entrepreneurs in your family).
An in-depth look at one of the most timeless fashionistas alive and a drool-worthy cookbook from one of my favorite bake shops!
A cookbook devoted to America's favorite condiment: Ranch dressing and an inspiring look at photographer Annie Leibovitz's work this century.
The perfect book for the artist in your life and a modern guide to the beautiful city of London.
Wardrobe wisdom from a royal lady's maid (I've had this book on preorder!) and Meghan Markle's favorite cookbook.
The newest book in the "You Are A Badass" series (can't wait to read this!) and a beautiful collection of heart-wrenching pieces from one of my favorite authors.
ENJOY THIS GIFT GUIDE? SEE MY PICKS FOR HER, FOR HIM, FOR KIDS, AND FOR HOME TOO!