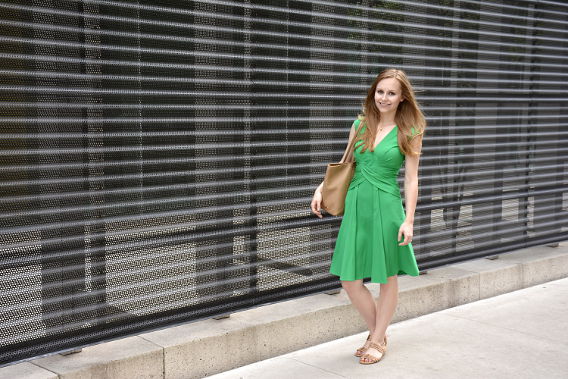 On Saturday I attended the Simply Stylist conference, held right here in Chicago at the trendy Dana Hotel. There I had the opportunity to bask in the genius of some of the most well-known leaders in the fashion blogging industry! From Lauren Gores' inspiring early session speech, to meeting Wendy Nguyen IN PERSON (still dying over this!), to making new friends with some of the most passionate and chic bloggers I've met yet (including Chicago-based blogger Soraya Pena of Chic Flavours), Saturday truly was an inspirational day. My one goal at the conference was to be as much of a sponge as I could be and take in everything the speakers and panelists had to offer.
Here are some of the highlights: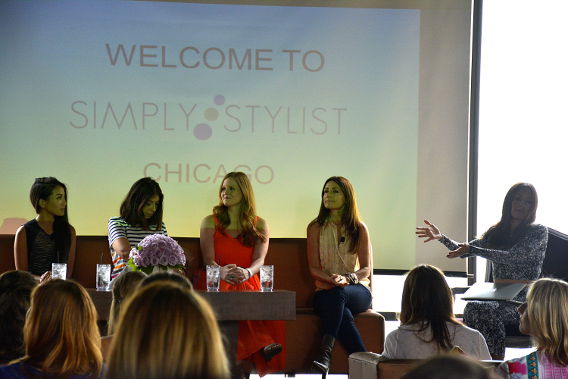 Catt Sadler was an incredible host and did an amazing job interviewing each of the panelists.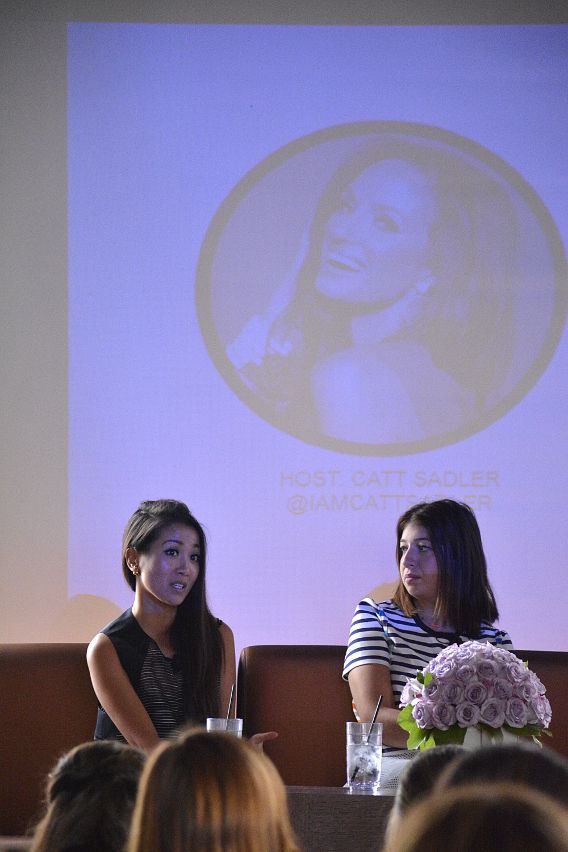 Wendy Nguyen speaking about building your brand and targeting your blog's audience.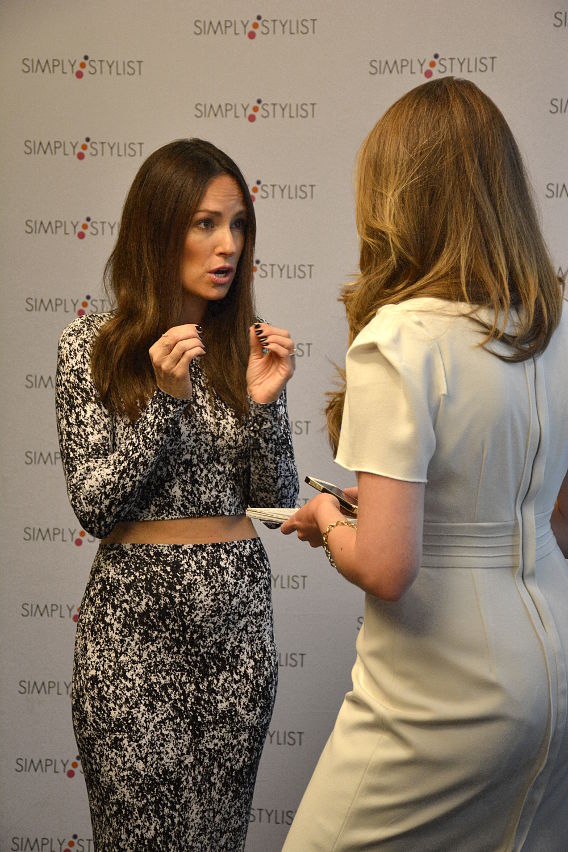 Jackie Bender of Crain's Chicago Business interviewing Catt Sadler before the panel. Catt has such a fun and engaging personality – you can tell she truly loves what she does. Not to mention she had the perfect manicure to compliment here outfit.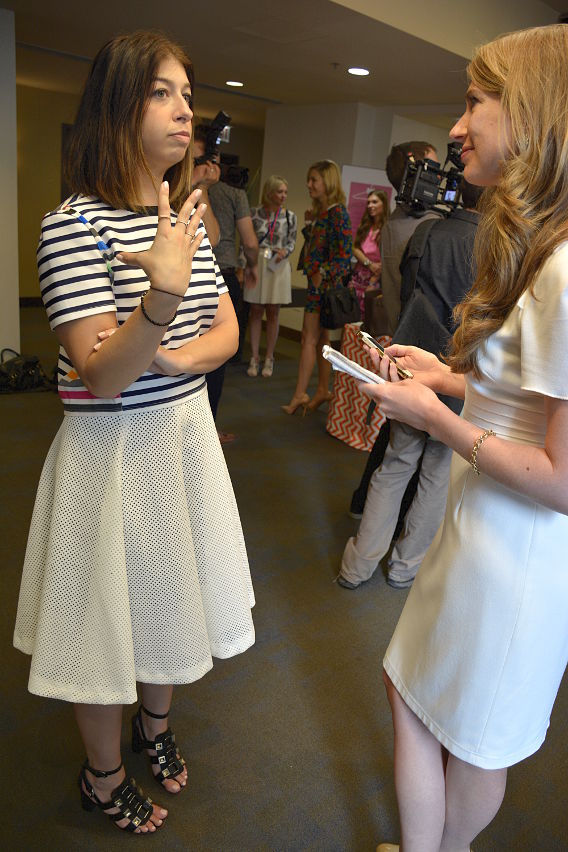 Stephanie Mark, co-founder of the Coveteur, rocking one of the most fabulous skirts I've ever laid eyes on.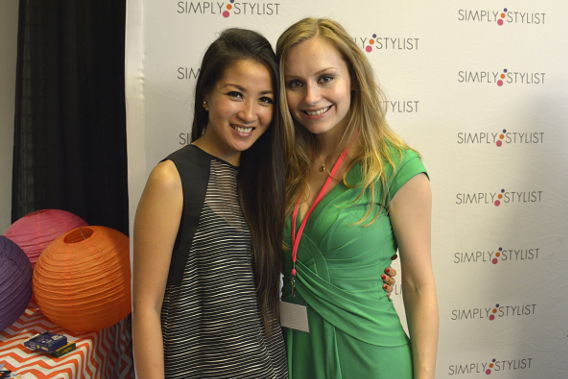 After her press interview, I got a chance to sneak a quick pic with Wendy. In person she is incredibly approachable and has an all-inclusive philosophy when it comes to fashion. It was exciting and truly refreshing.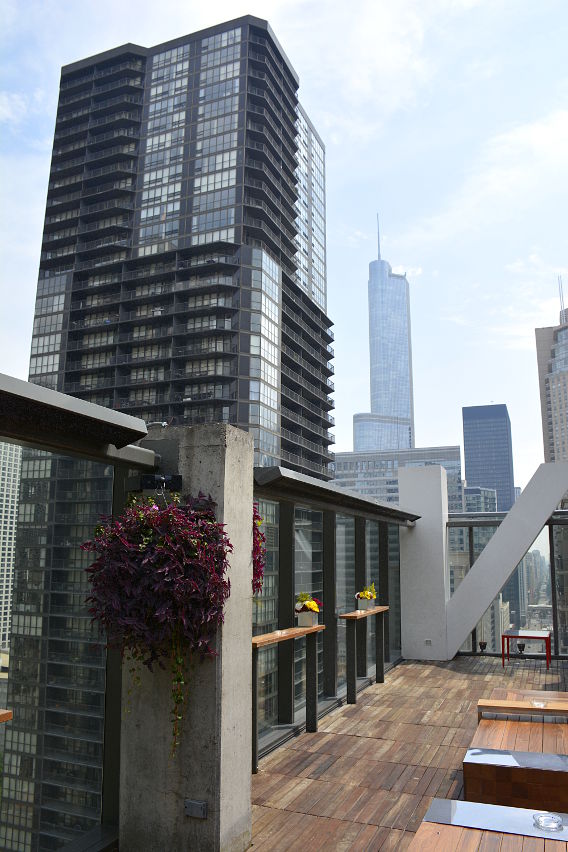 Not a bad venue for a conference, eh?
Being sentimental, I couldn't keep myself from wearing the first serious fashion investment I ever made, a mojito-green Issa London dress from the Cruise 2012 collection.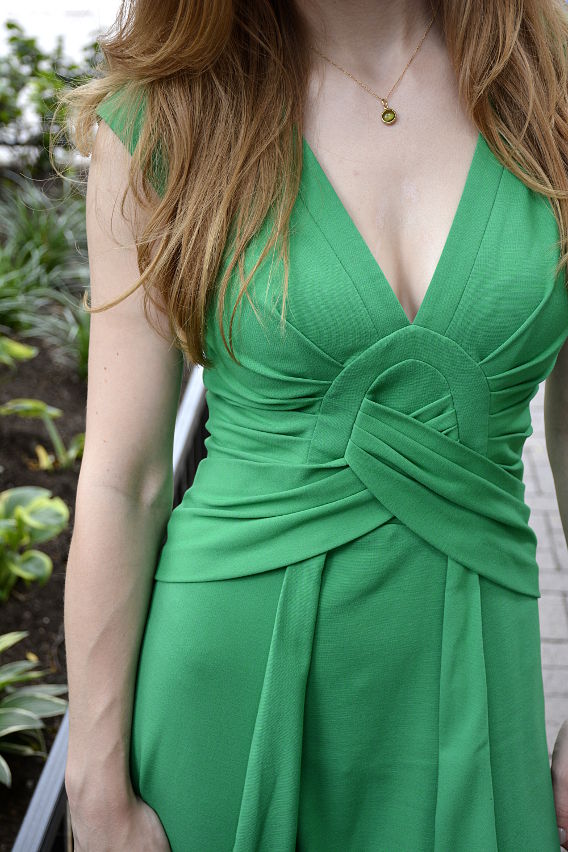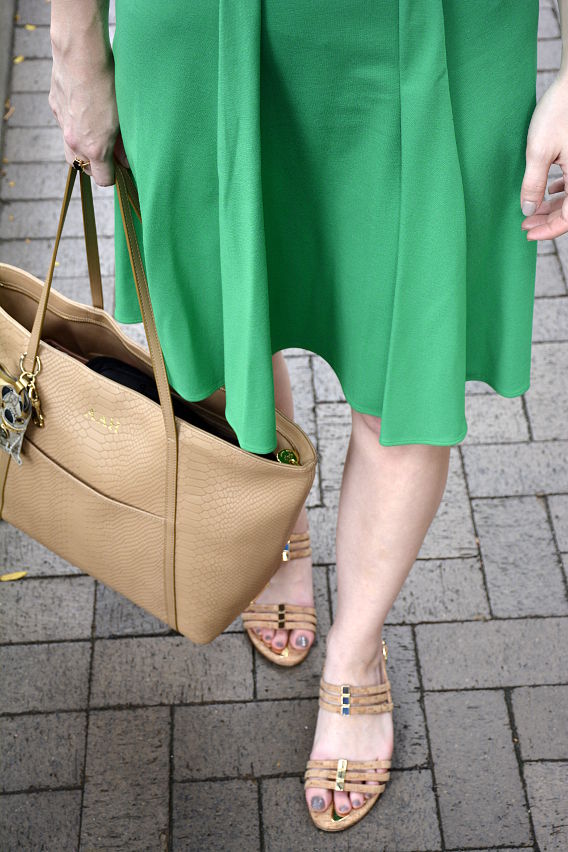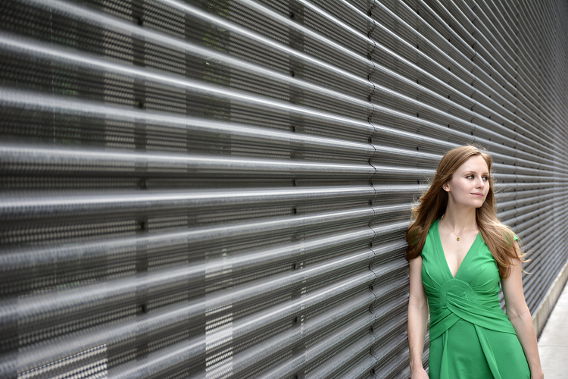 Dress – Issa London (sold out but similar here, here, and budget-friendly here)
Sandals – Stuart Weitzman (ON SALE here)
Necklace – Tiffany & Co (here)
Bag – Gigi New York Monogram Jessica Tote (sold out in my 'sand' color but available here)
Pug Keychain – Gucci "Oliver" Pug Keychain (sold out but MCM makes an adorable puppy here for pre-order)
Emerald Ring – Antique inherited from my grandmother
Nails – Chanel 'Frenzy' (here)
Until next year #SSCHI!