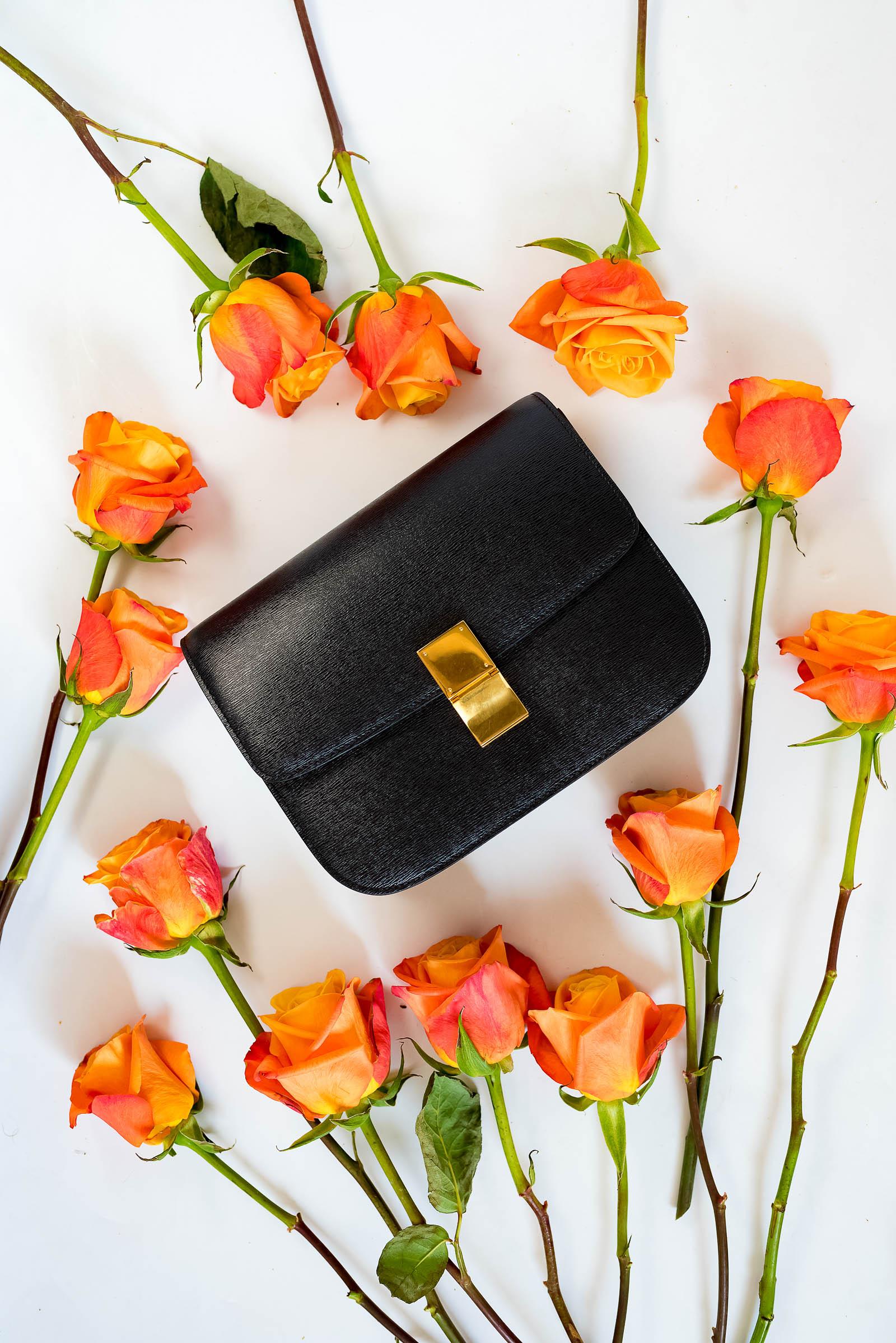 For the past several years I've taken a portion of my annual savings and invested it in my bag collection.
I hate investing in shoes because I worry my shoe size will change after pregnancy.
And I hate investing in delicate clothing that my klutzy soul will inevitably destroy.
So bags have always felt like the best investment I could make in my wardrobe, LONG-TERM. But despite working on my collection for four years now, until this past summer, I hadn't invested in the most timeless bag a girl can own: the classic black bag.
The sort of bag you'll use for the rest of you life. The sort of bag that'll feel effortlessly elegant for decades to come.
Like the Celine Box Bag.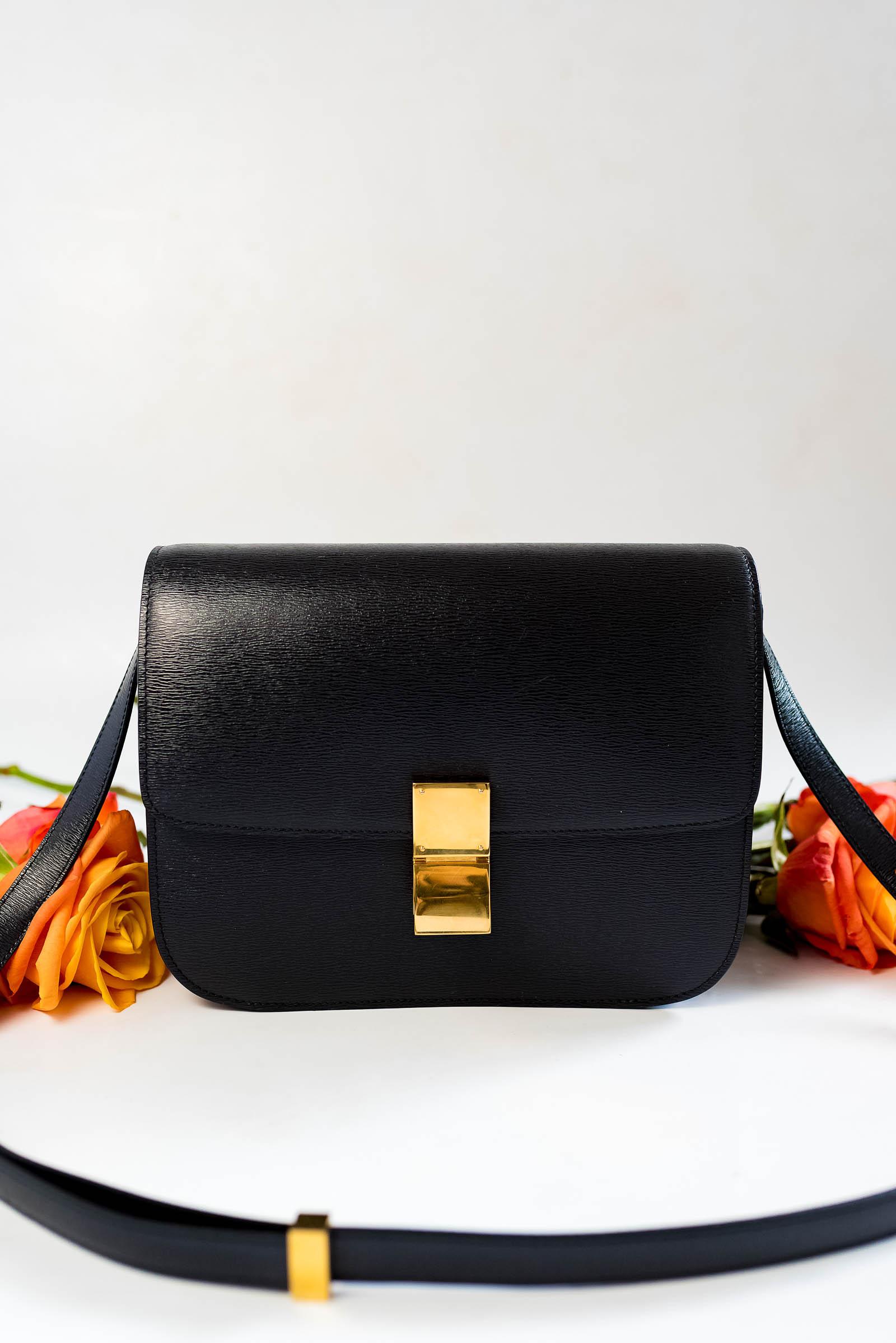 I remember the first time I saw this bag in person I didn't think much of it at all.
I didn't dislike it.
It just seemed too simple.
But many times in my life, simple has slowly but surely transformed into genius.
As time went on and my taste in bags became more classic (and as this bag started creeping up in a lot of the photos I pinned to my Style Inspiration board on Pinterest), I started falling madly in love.
So a few months before my 30th birthday, I began doing research on Céline bags.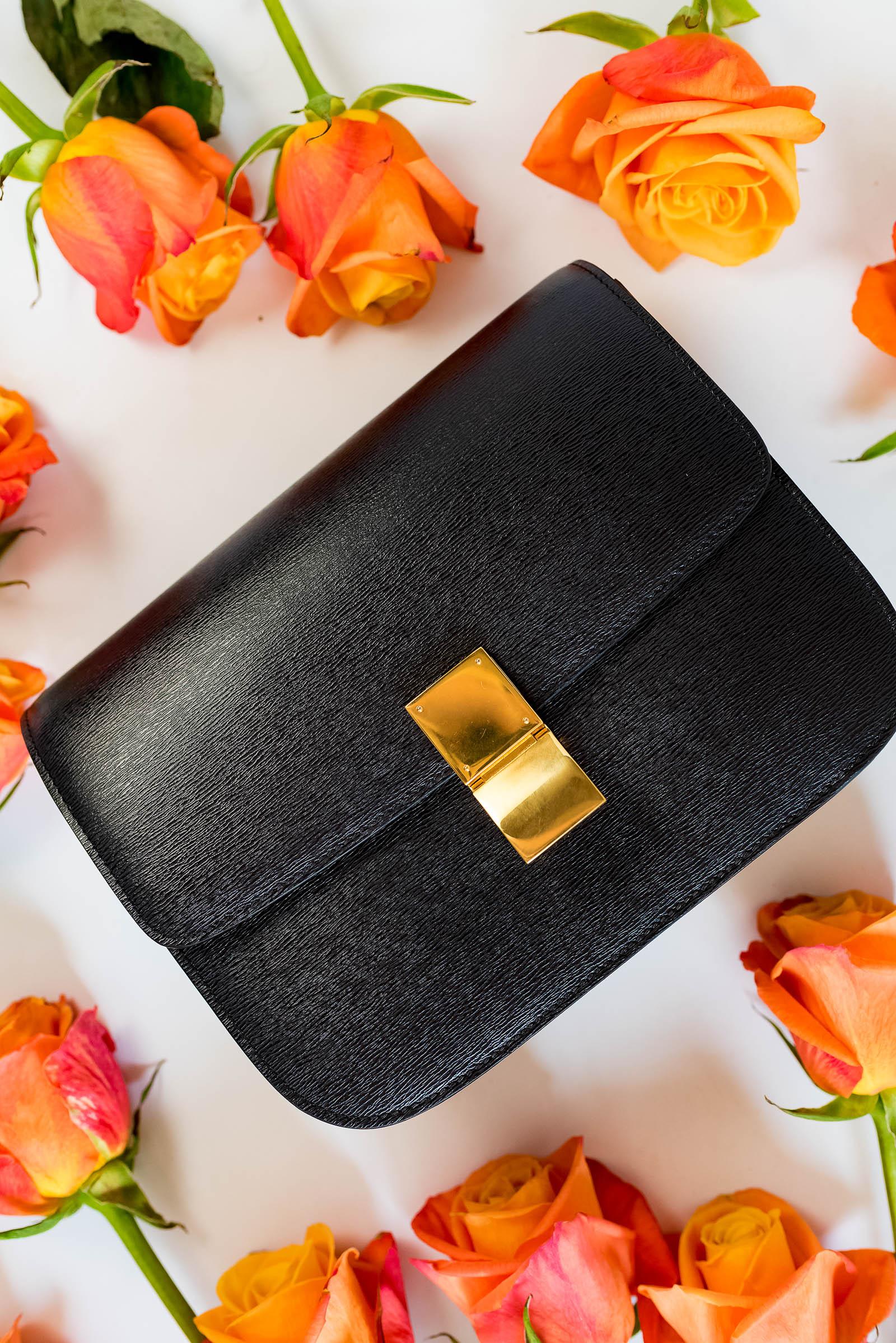 After wearing and using a simple black $18 H&M bag for YEARS (seen here and here), I knew I wanted a black bag in Céline's medium size (the small size just felt too similar in purpose to my mini Chloé Drew).
Ultimately I ended up investing in this textured leather version from 2015 which I found for a killer price on The Real Real.
Several of you have emailed me asking for help shopping on the Real Real since I buy many of my designer pieces on their site, like my Valentino Rockstuds for New York Fashion Week.
My first and best piece of advice? Be patient.
Often the pieces I want aren't priced at what I want to pay initially. Save your favorites and check on their prices frequently, as the Real Real fluctuates their prices all the time. I've been able to snag some killer deals by just being vigilant and checking the site for flash sales often.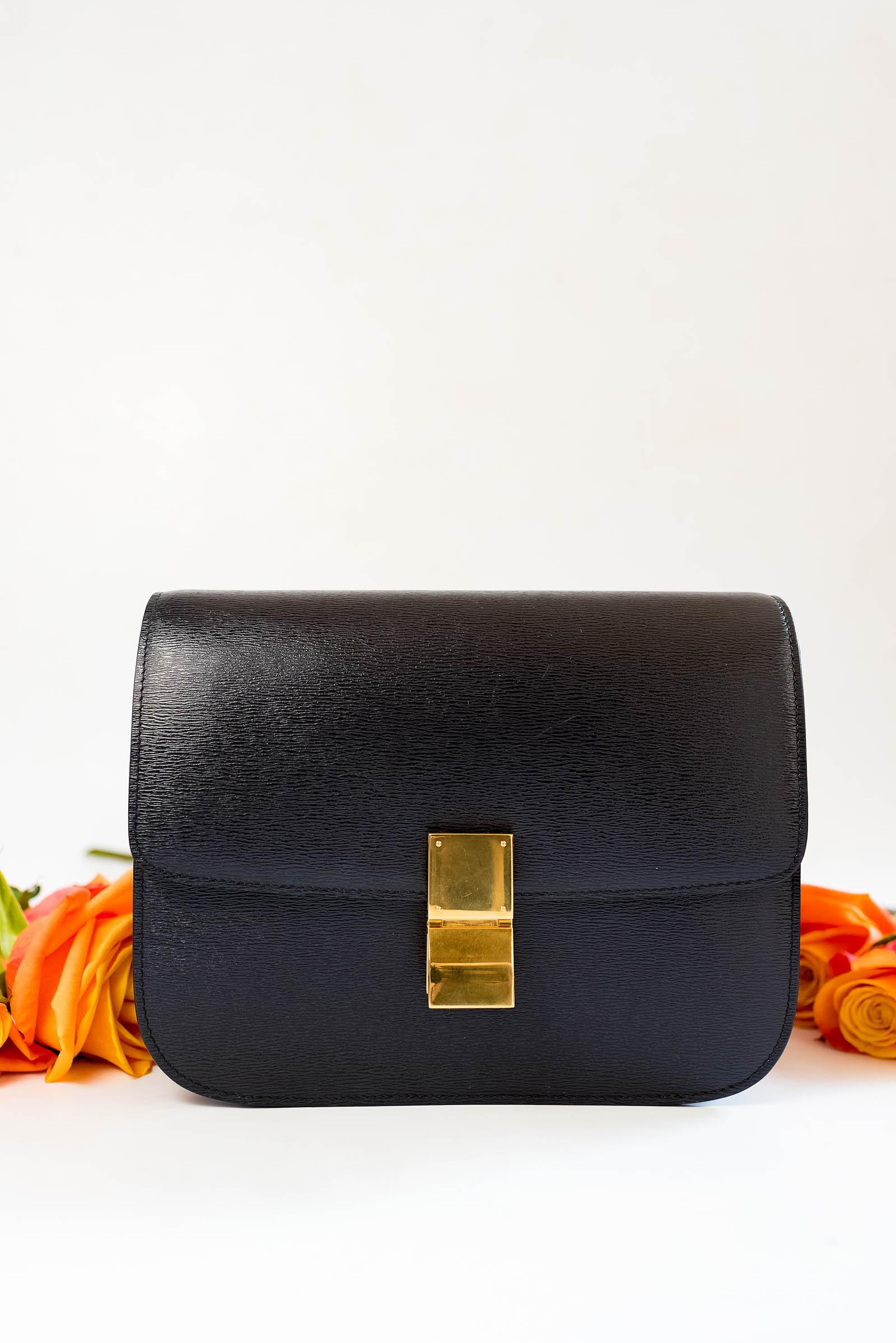 So why am I obsessing over this bag?
Because it's the most timeless wardrobe investment I've yet made!
Everything from the design to the versatility to the color makes it the sort of bag that works with everything.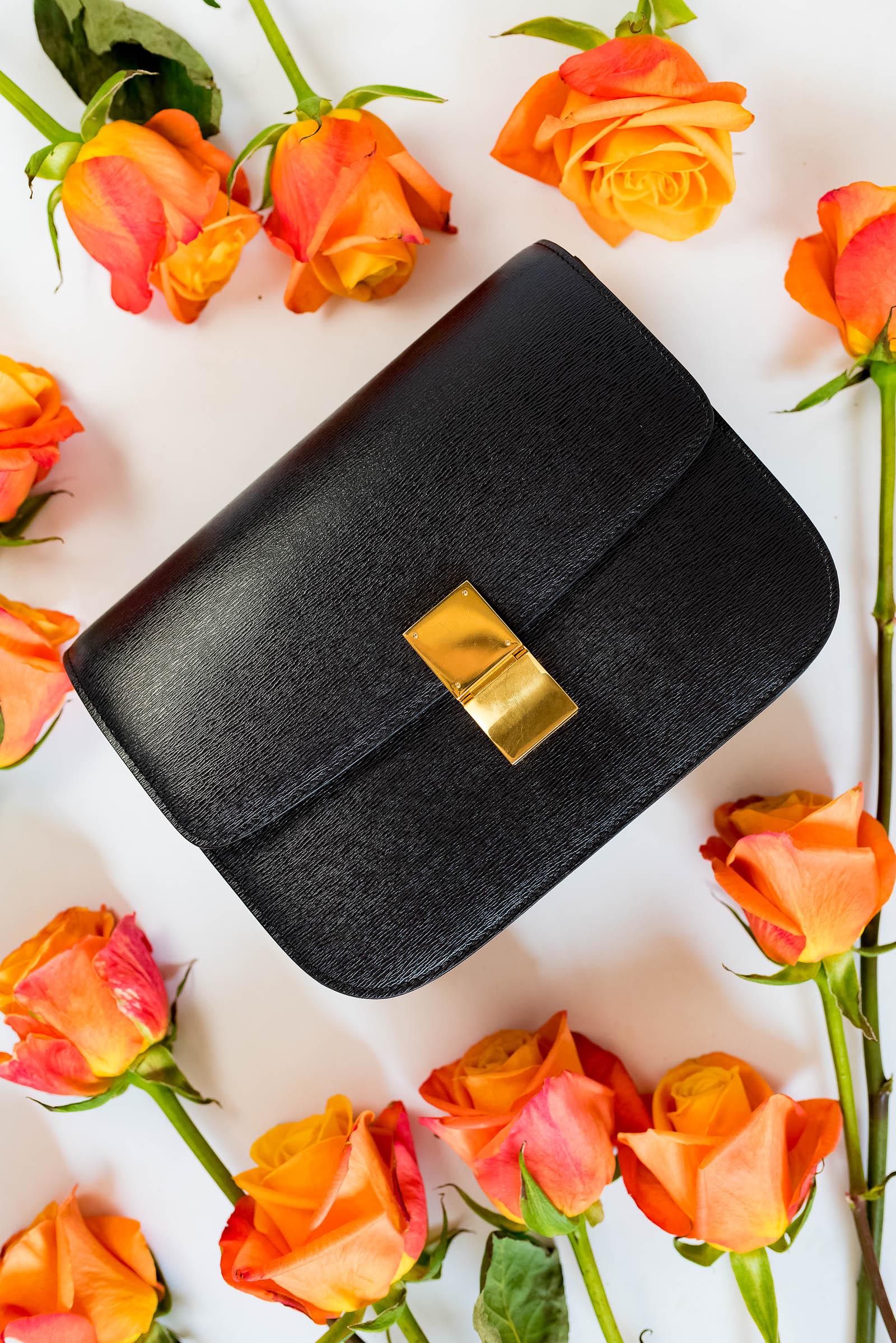 This bag is a simple shoulder bag in a beautifully rounded box shape, as the name implies.
It's a hard framework — reminiscent of all the stunning structured vintage bags my stylish Nana used to carry around.
But with some deceptively modern touches as well.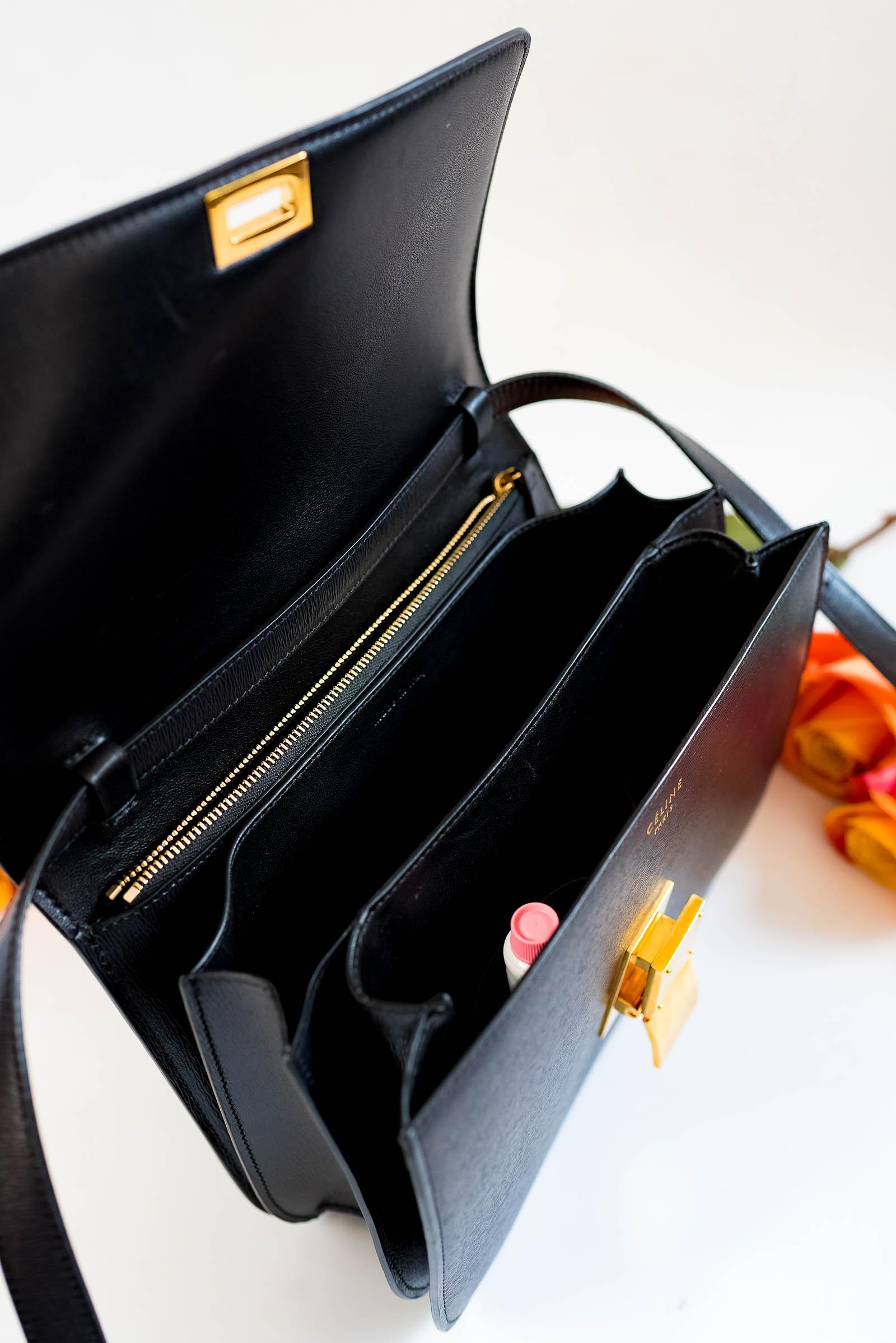 Inside the bag has three compartments — one thin zippered compartment and two leather compartments. The front compartment also has two pouches (a great place to store your favorite lip balm and prevent it from accidentally squeezing inside the bag!).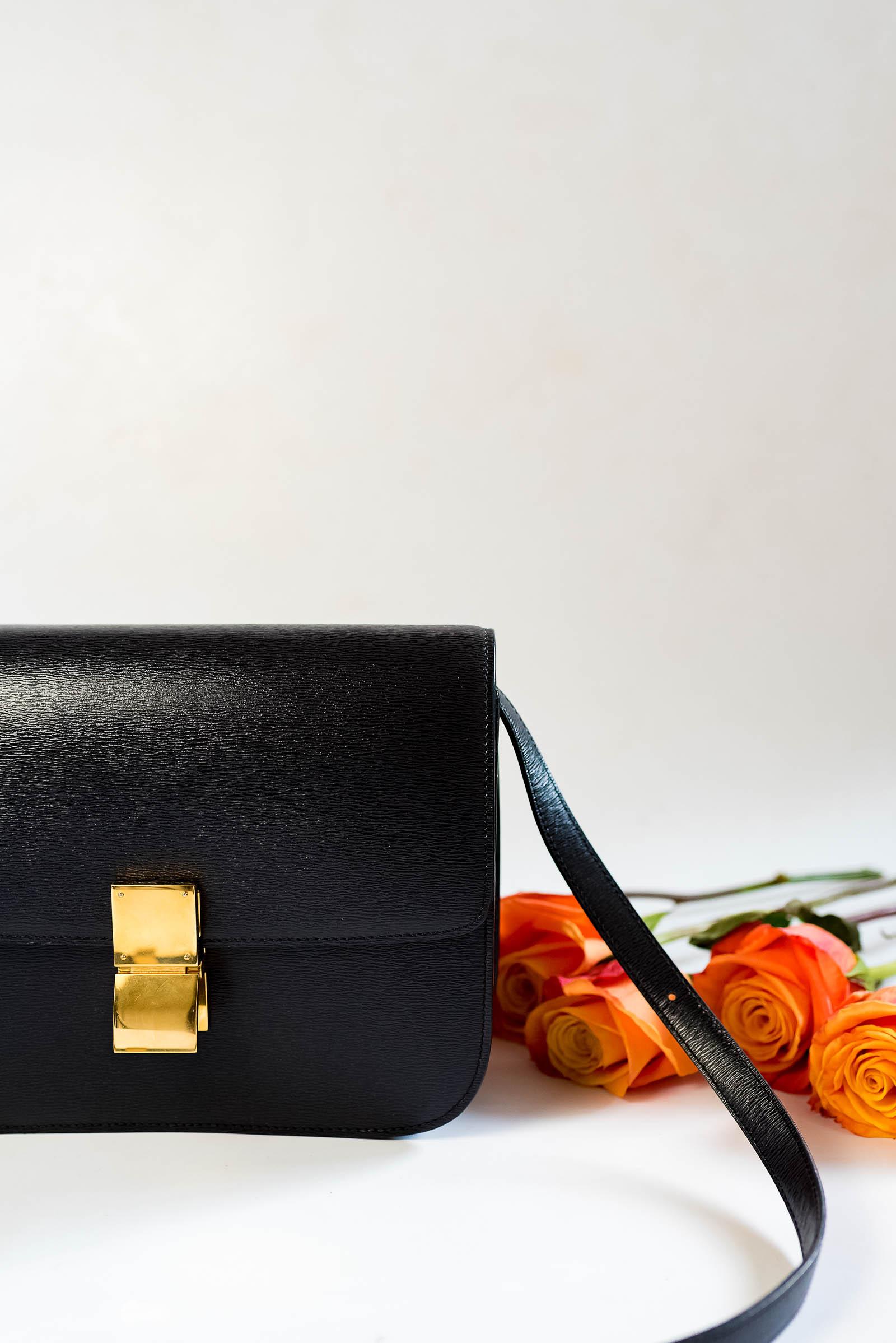 The shoulder strap can be adjusted to a crossbody or long-shoulder length or can be tucked in entirely and used as a clutch like I did on the Brooklyn Bridge during NYFW.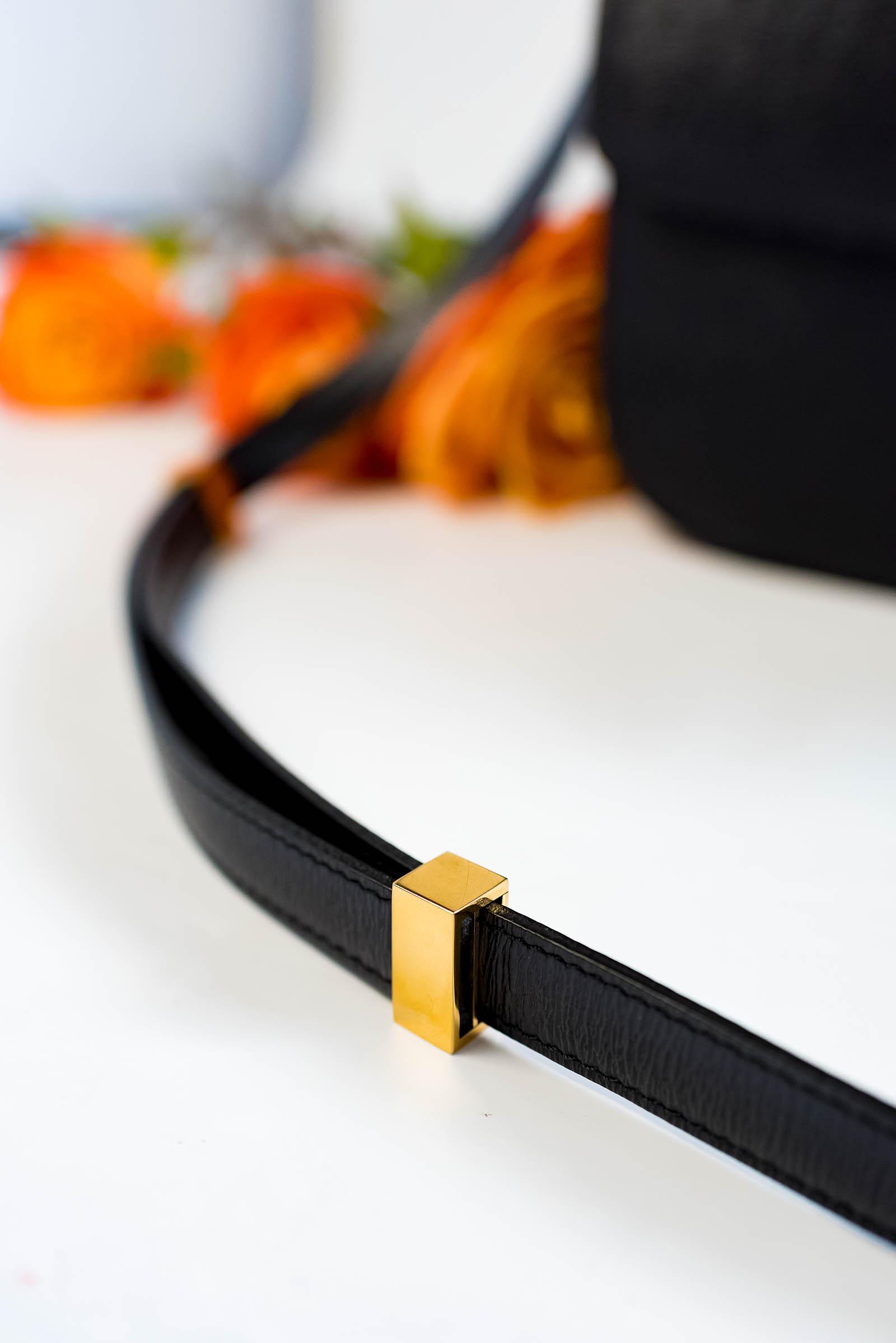 The small gold hardware on the strap compliments the front gold buckle beautifully too.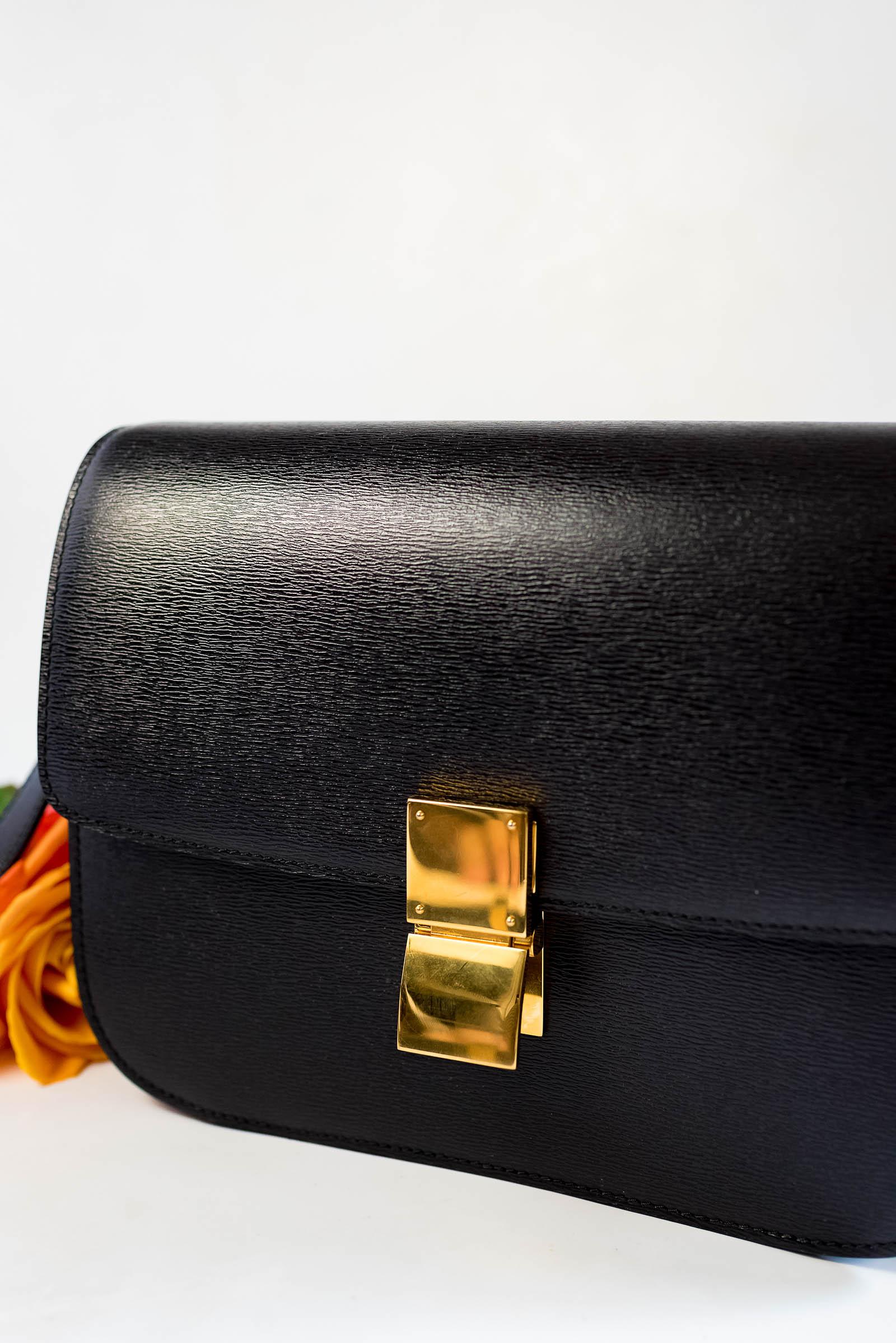 The clasp itself is quite deceptively clever. In order to open the bag, you'd suspect you ought to pull up on the gold buckle.
However, the clasp can only be opened by pushing down on it to release the lock.
It makes this bag a little safer since it's not quite as intuitive to open, thus deterring pick-pockets.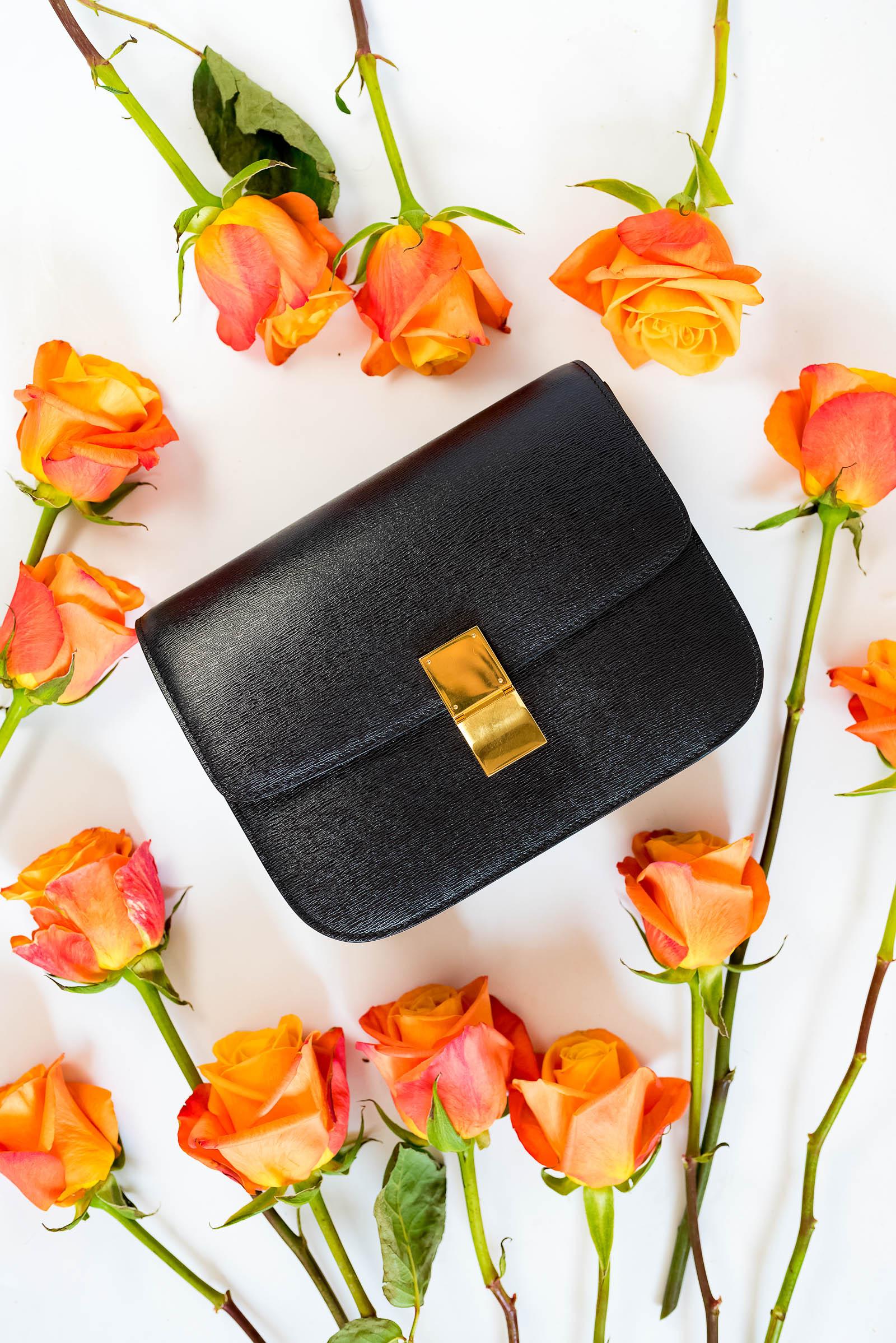 When it comes to investing in my bag wardrobe, I really hate to take chances.
I hate the idea of investing hard-earned money in a bag I won't use or that'll look outdated a year or two from now. So I've developed my own fool-proof strategy for investing in designer bags…
And it's by no means ground-breaking. But it HAS helped me figure out where I want to successful put my wardrobe money.
I buy a cheap version of what I want to invest in — like my $18 H&M shoulder bag — and I "test" out how often I pair and wear it with my looks. Does it regularly meet my wardrobe rotation?
Or does it sit unused in my closet?
If it continues to make the cut month after month, season after season, then I know I'm ready for a designer upgrade.
This strategy has saved me from so much shopping anxiety (I can confidently shop expensive items since I already know how valuable they'll be to me) and has forced me to think about every purchase I make more thoroughly — regardless of whether or not the bag is $18.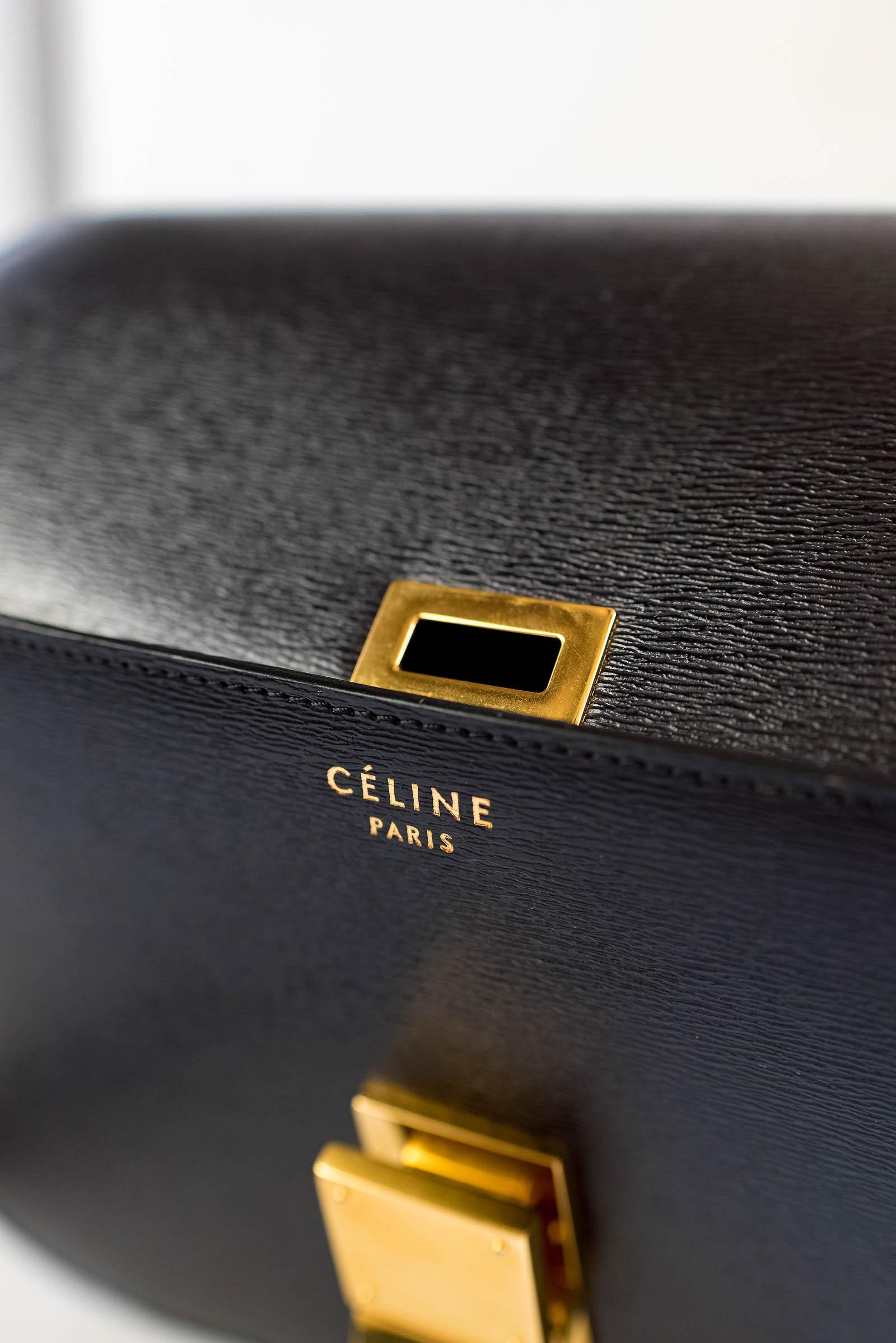 This black Céline box bag is my first investment in Céline bags but judging by my obsession with this bag, I suspect it won't be my last!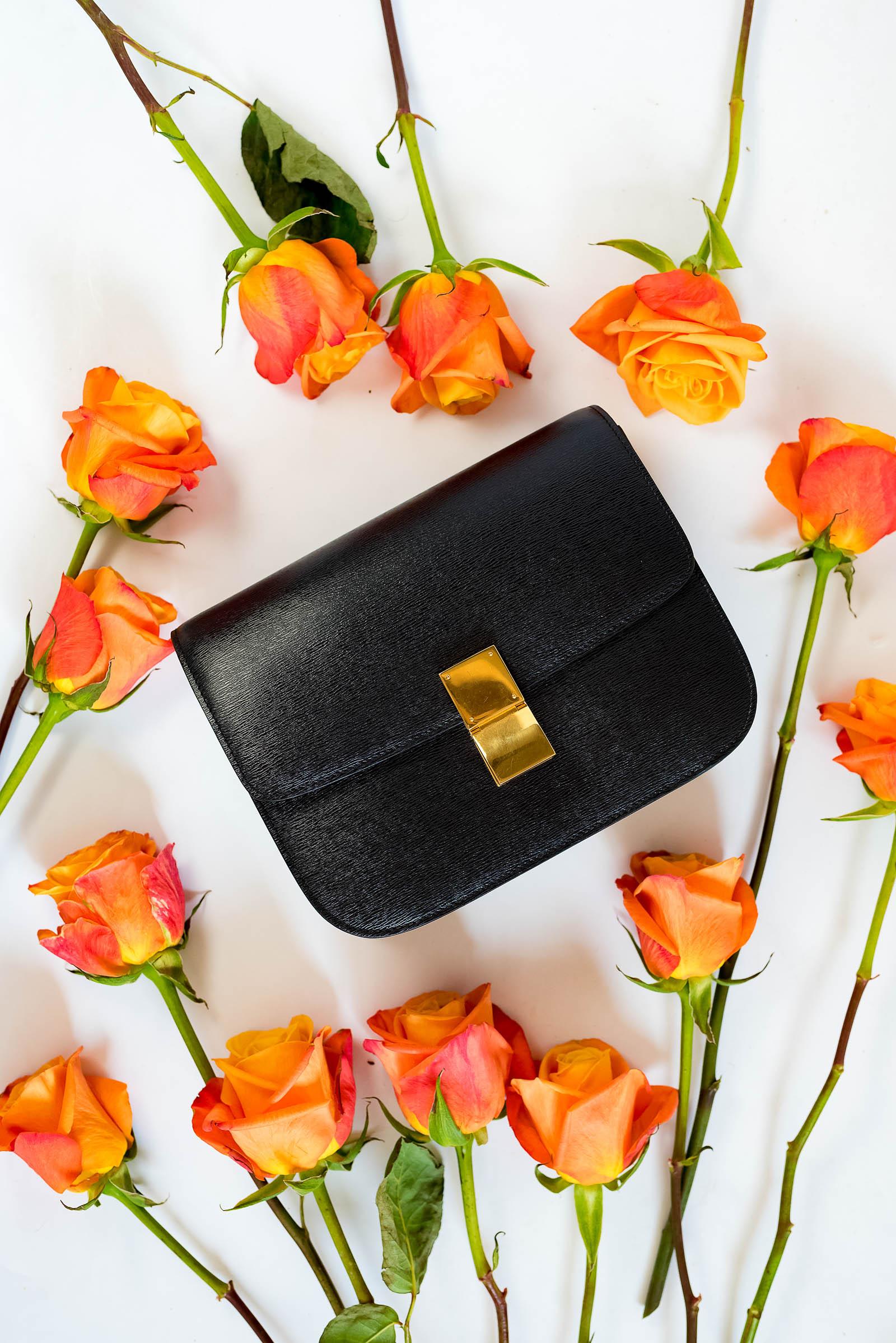 What do you think of the Céline Box Bag? Is it a wardrobe investment you'd consider making too?