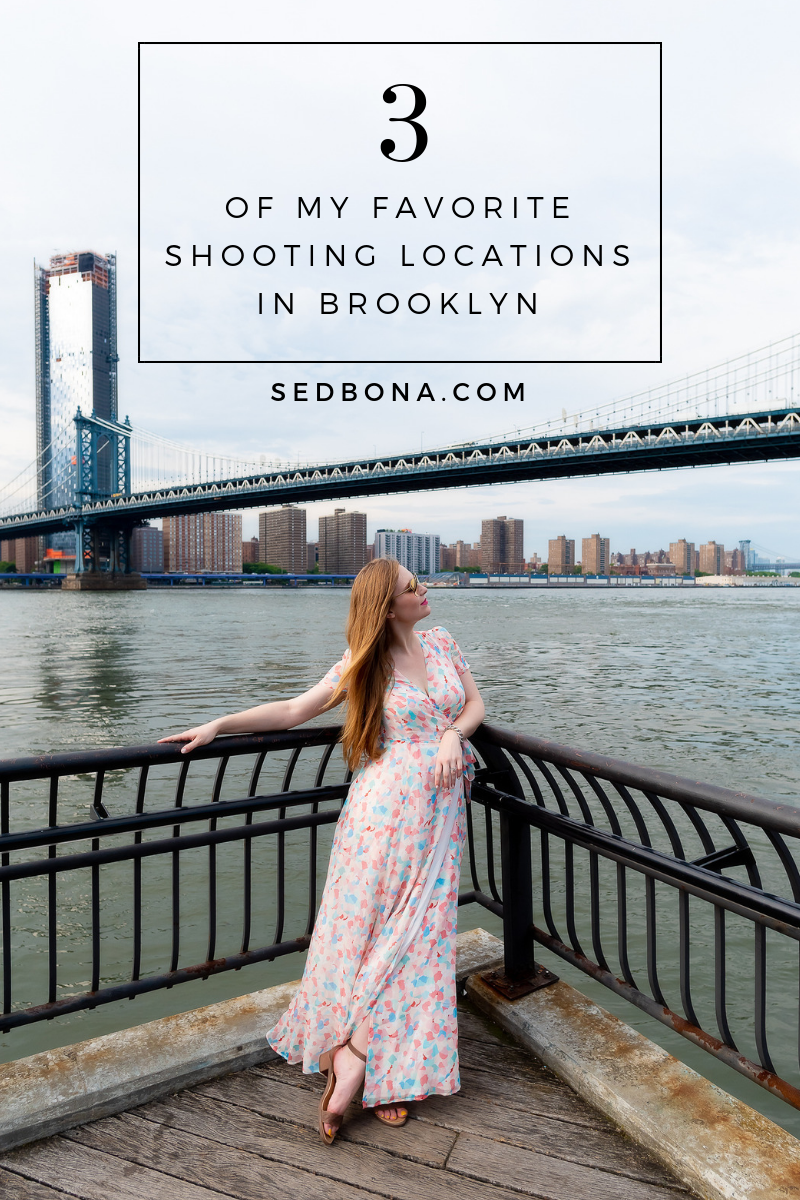 Tomorrow my Mom, sister, aunt, cousin, and I are all heading to the Big Apple for my cousin's 40th birthday!
To say I'm excited would be an understatement — not one of them has been to NYC in the last 15 years (or ever in my cousin's case). There's so much I want to show them. So many restaurants I need to take them to.
And so many photoshoots to squeeze into just 70 hours…
It'll be a whirlwind!
So in homage to our trip (and because we probably won't have time to leave Manhattan), I wanted to share three of my absolute favorite shooting locations in Brooklyn.
Now let me promise you that NONE of these spots are unique… and ALL of them have been shot hundreds of times by folks more famous than you or I. But it turns out I've yet to find a quick, comprehensive list of good shooting locations in Brooklyn (except ones solely devoted to walls).
So here it is. Your quick easy guide to three spots you can shoot all in under an hour around Brooklyn!
3 Of My Favorite Shooting Locations in Brooklyn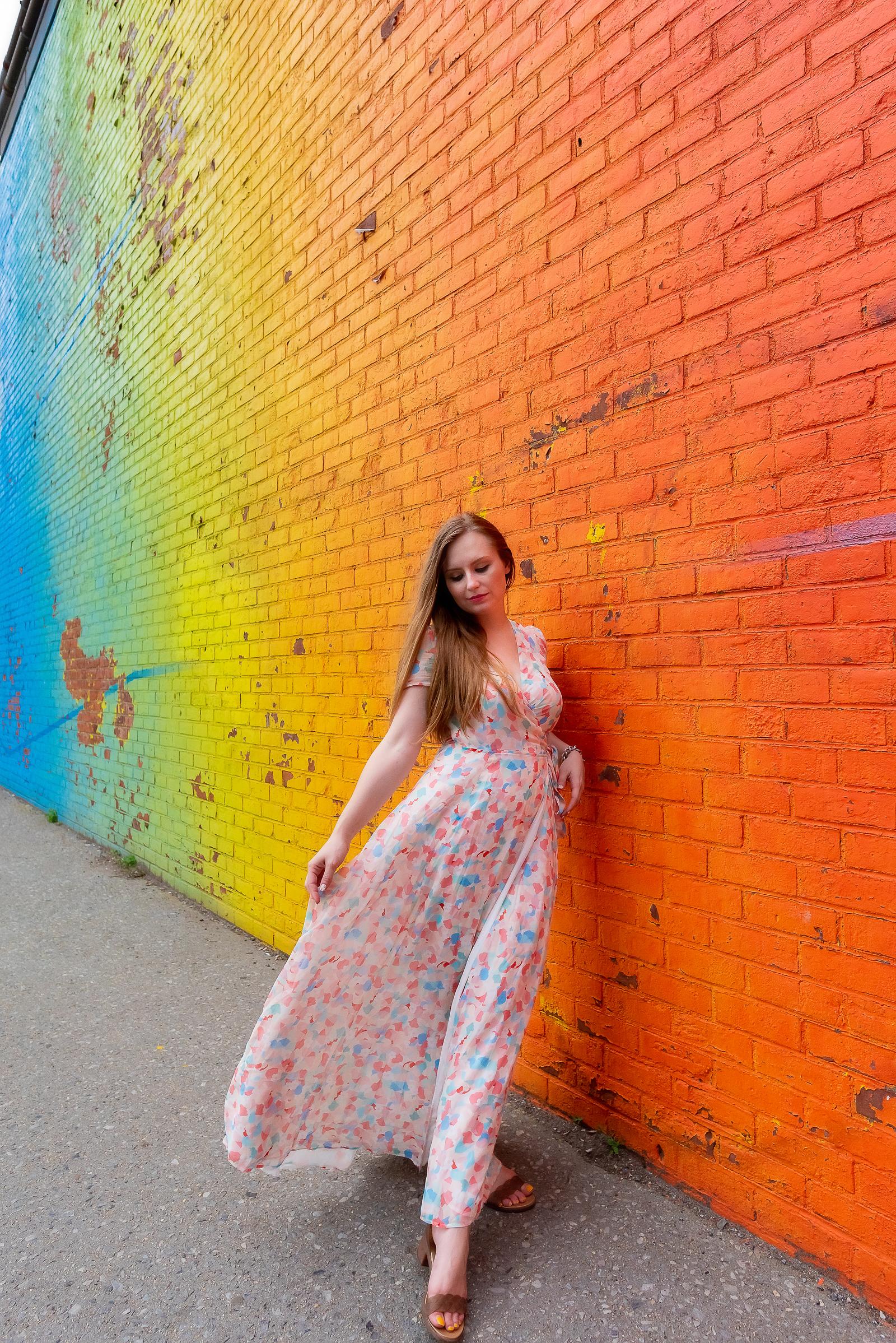 1. DUMBO's Rainbow Wall
(York Street Between Adams & Washington St.)
DUMBO's loveliest wall!
There are so many great, gorgeous walls throughout Brooklyn but this one is my personal favorite.
A riot of bright, rainbow hues just peeking below the Brooklyn Queens Expressway.
Yes, it is beginning to show it's age with it's chipped paint and dirt but the colors are too good to pass up. And the deterioration of the wall only makes it more charming — at least in my humble opinion.
(It's also a great spot to shoot bloopers!)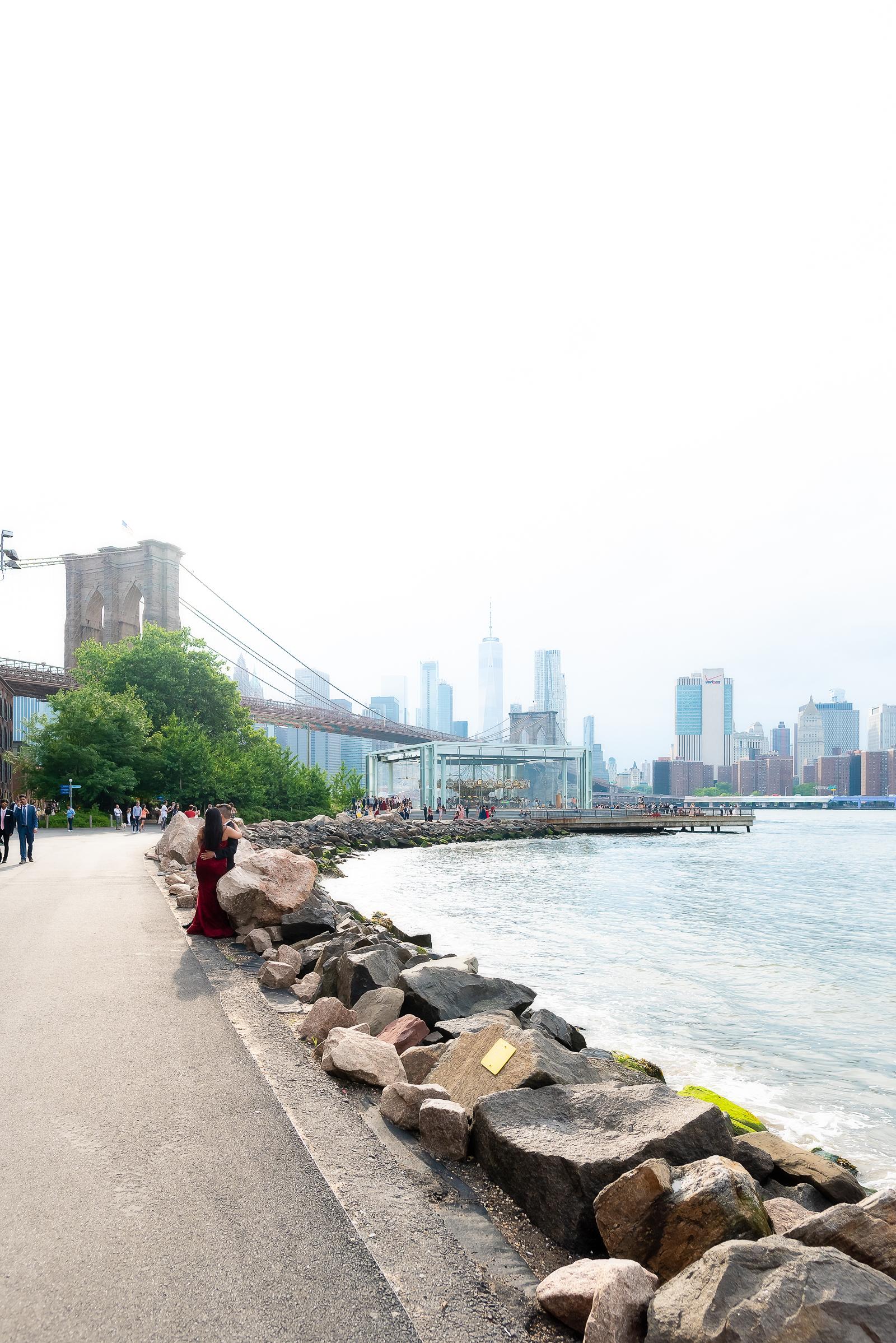 Next head towards the East River.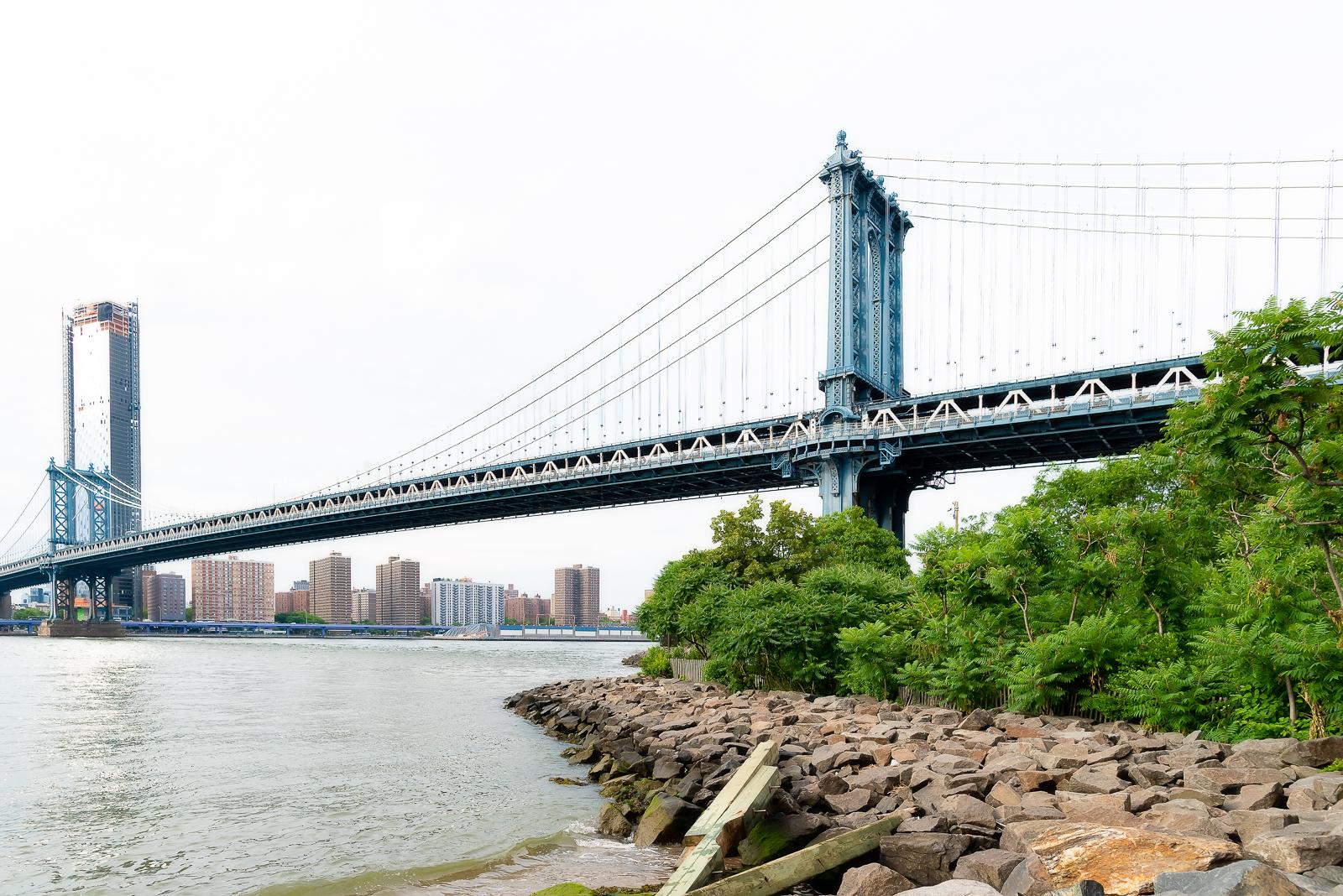 There are gorgeous views of both the Brooklyn and Manhattan Bridges…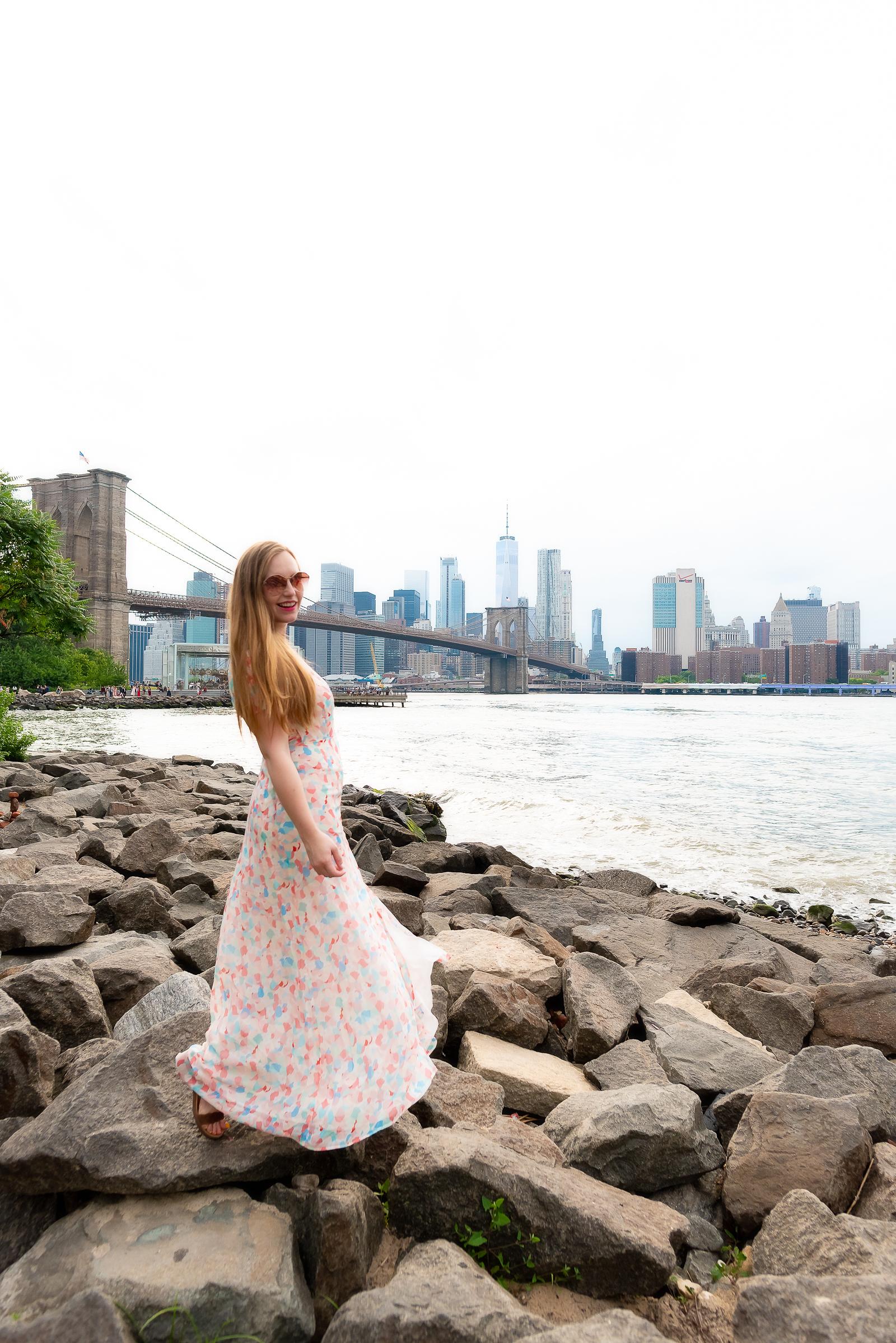 As well as another (BONUS!) shooting location: Pebble Beach.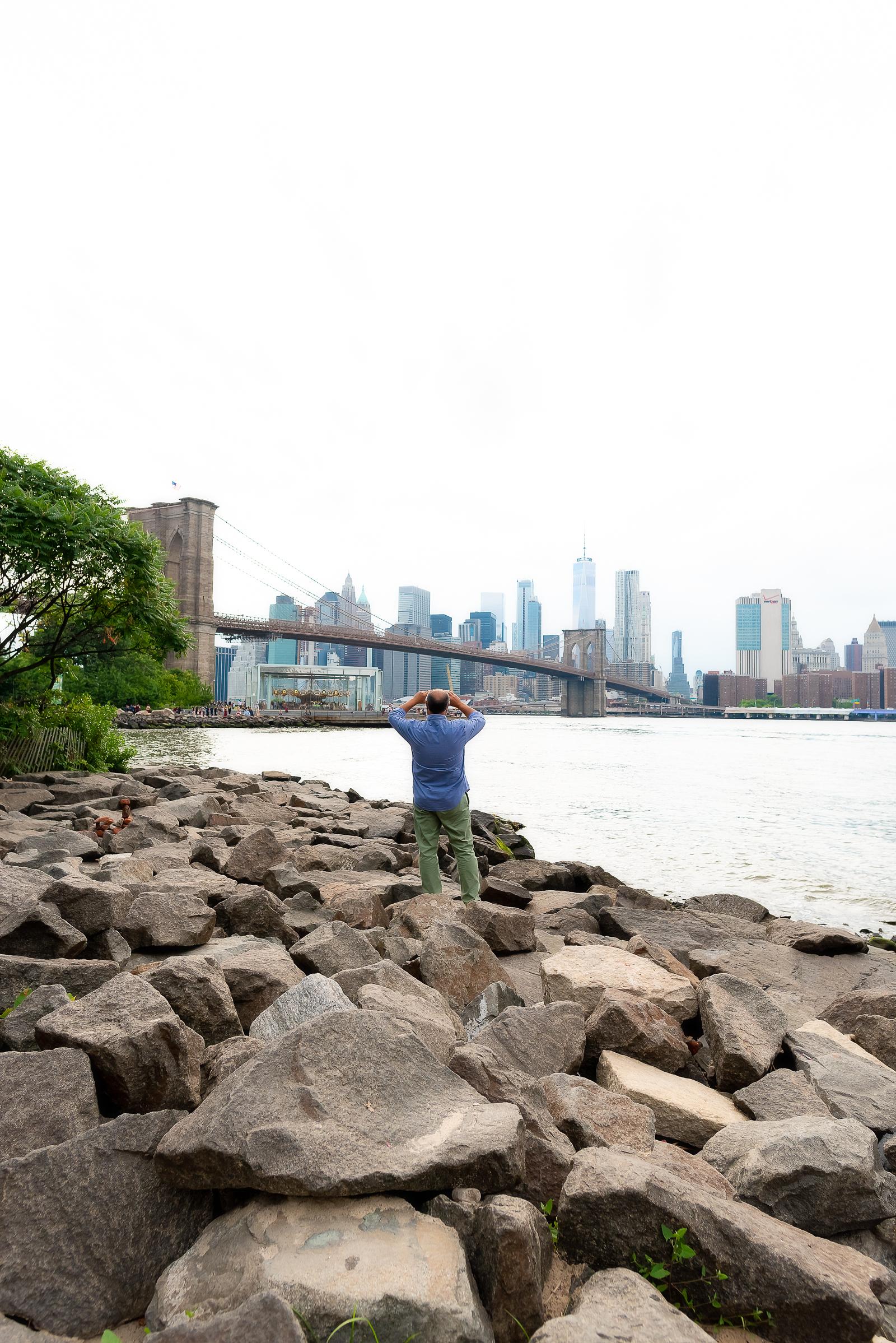 Which offers a lovely view of Brooklyn Bridge beyond. Just be careful on the jagged rocks.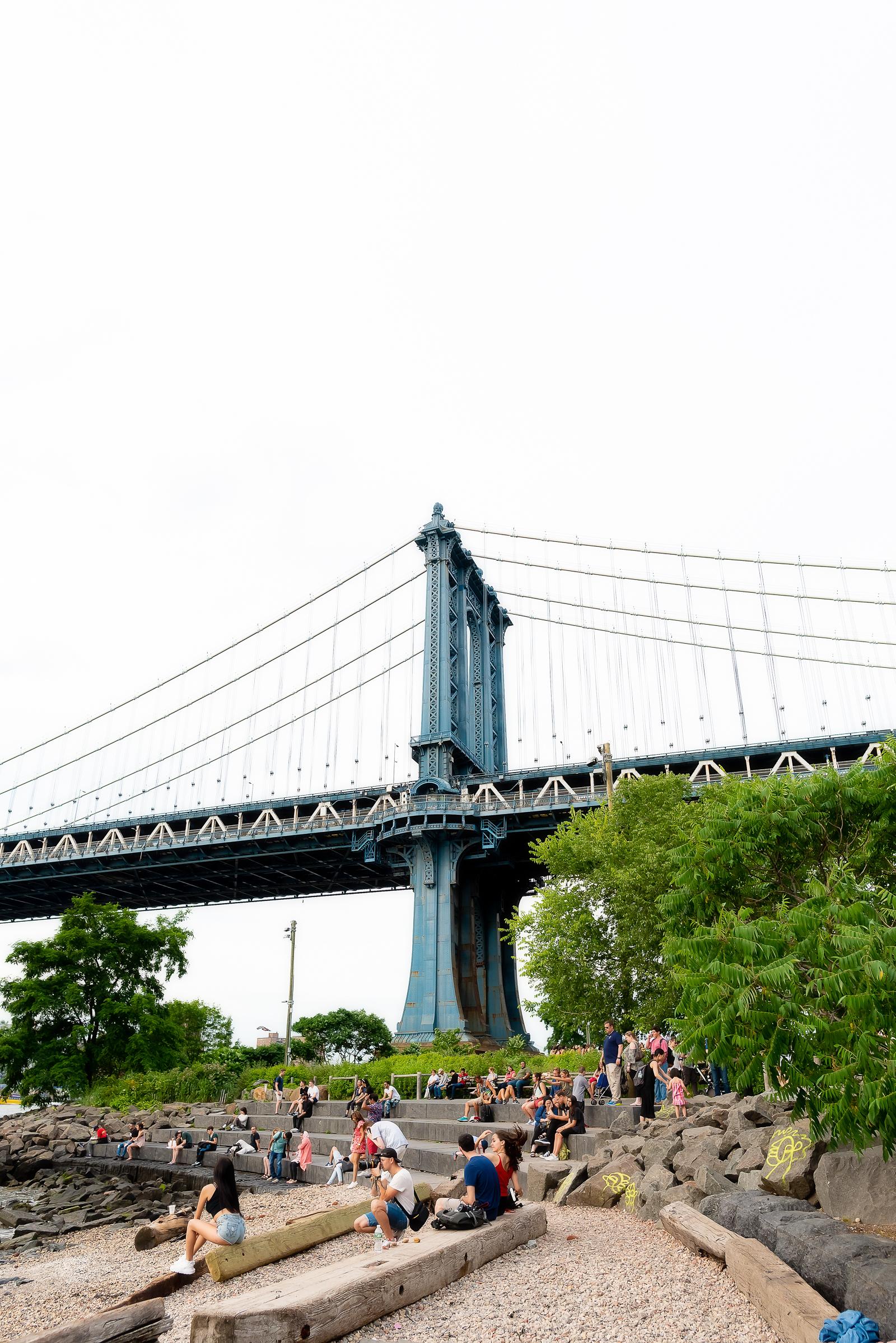 It's also a great spot to just sit and enjoy the view of Manhattan and the East River from.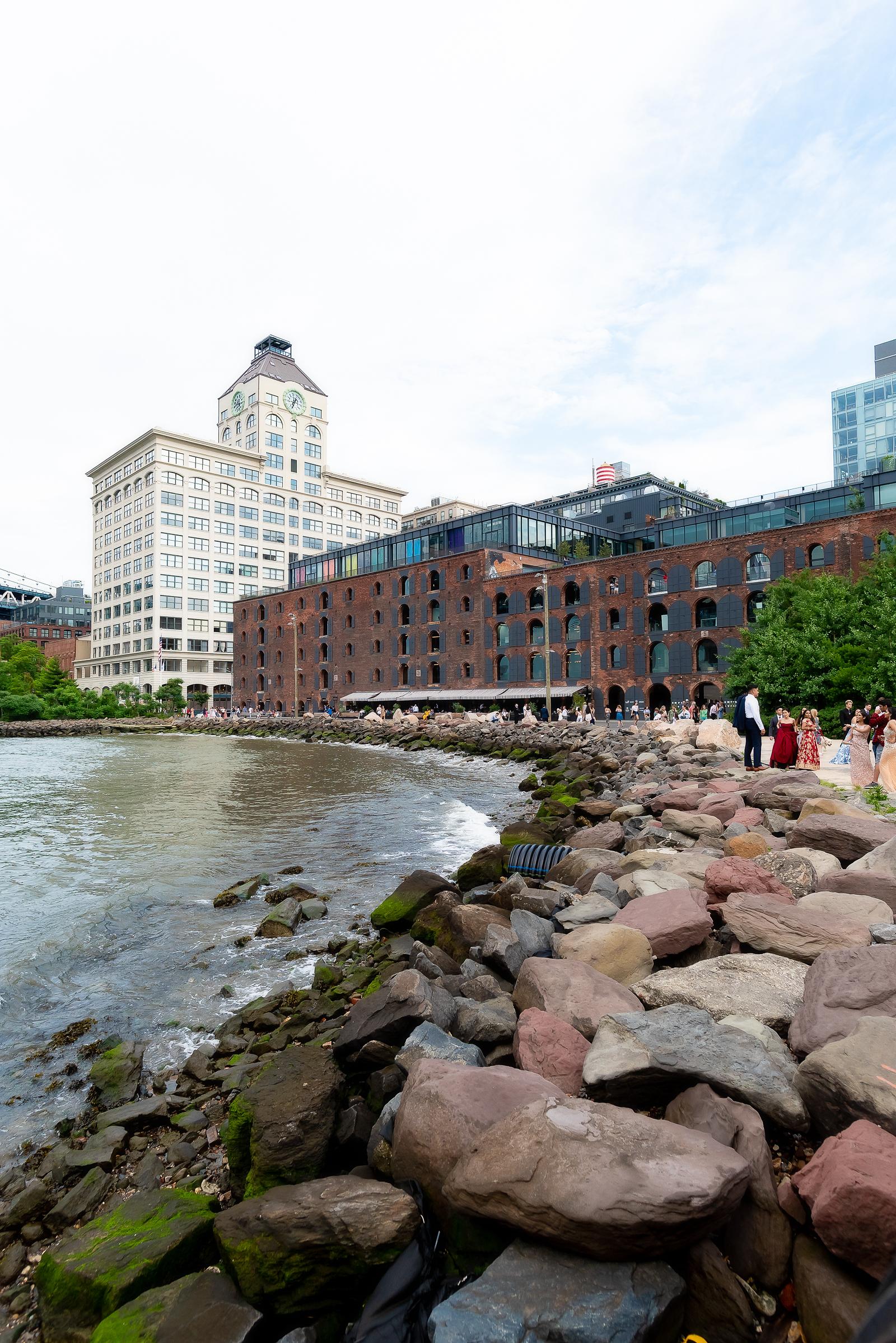 As you continue walking southwest from Pebble beach, follow the shoreline and you'll approach Jane's Carousel.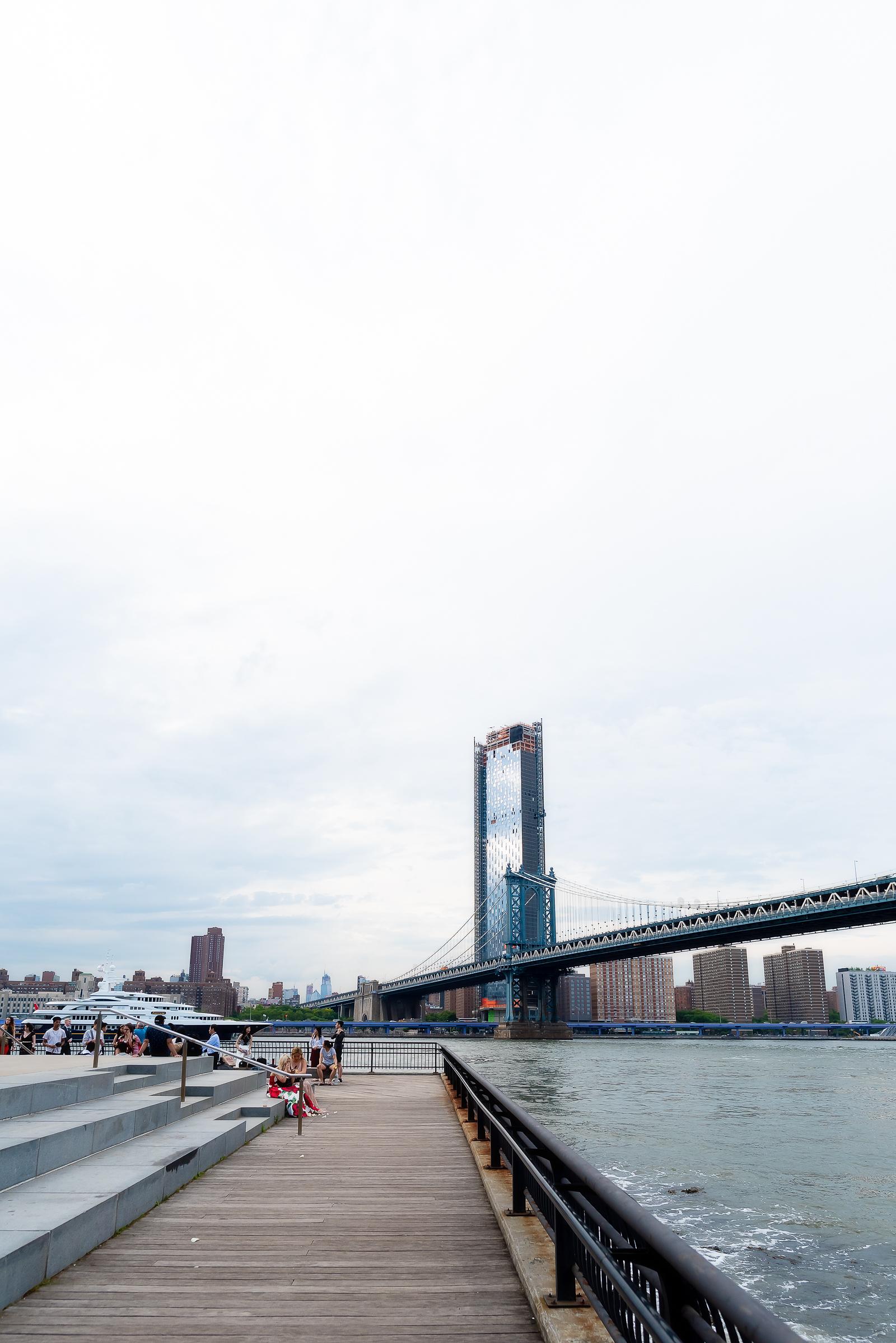 The day we were there in June, it was JAMMED with kids going to prom so we didn't get any shots around the carousel but I suspect it would make a gorgeous shooting location too. But if you walk out onto the pier just past the carousel, you find one of the loveliest views of Manhattan Bridge…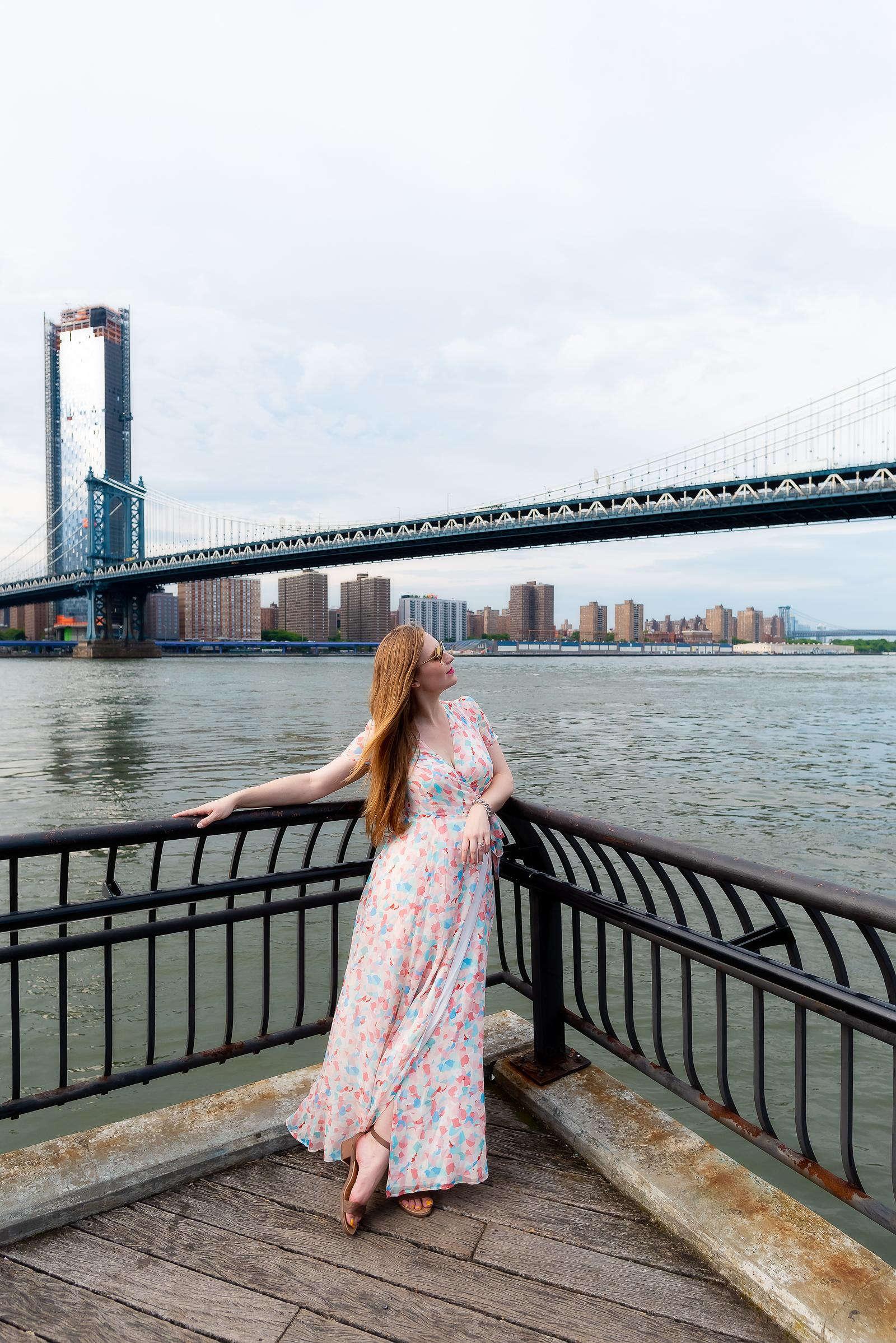 2. Manhattan Bridge View By Jane's Carousel
(Old Dock Street)
This spot we found by accident, having wanted to shoot by Jane's Carousel but were thwarted by the sheer number of girls in ballgowns. We settled on walking around it and shooting both the Brooklyn and Manhattan Bridges and I actually think I like the photos more than I would have if they've been on the carousel!
The reflections from the East River are beautiful, even on an overcast day. And I can only imagine that watching the sunset from here would be breath-taking.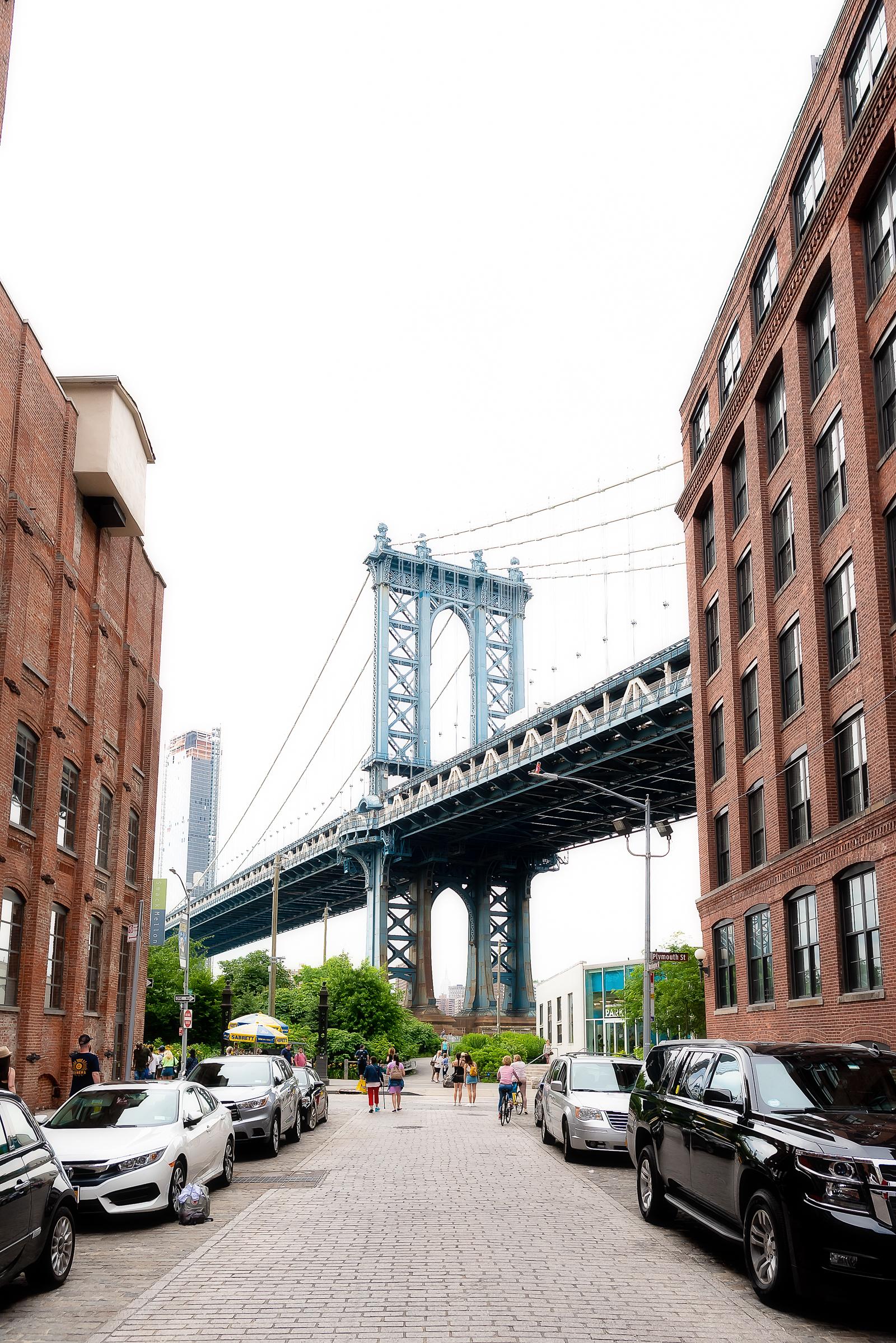 Next head northeast to Washington Street. Here is where you'll find one of NYC's 3 most popular shoot locations.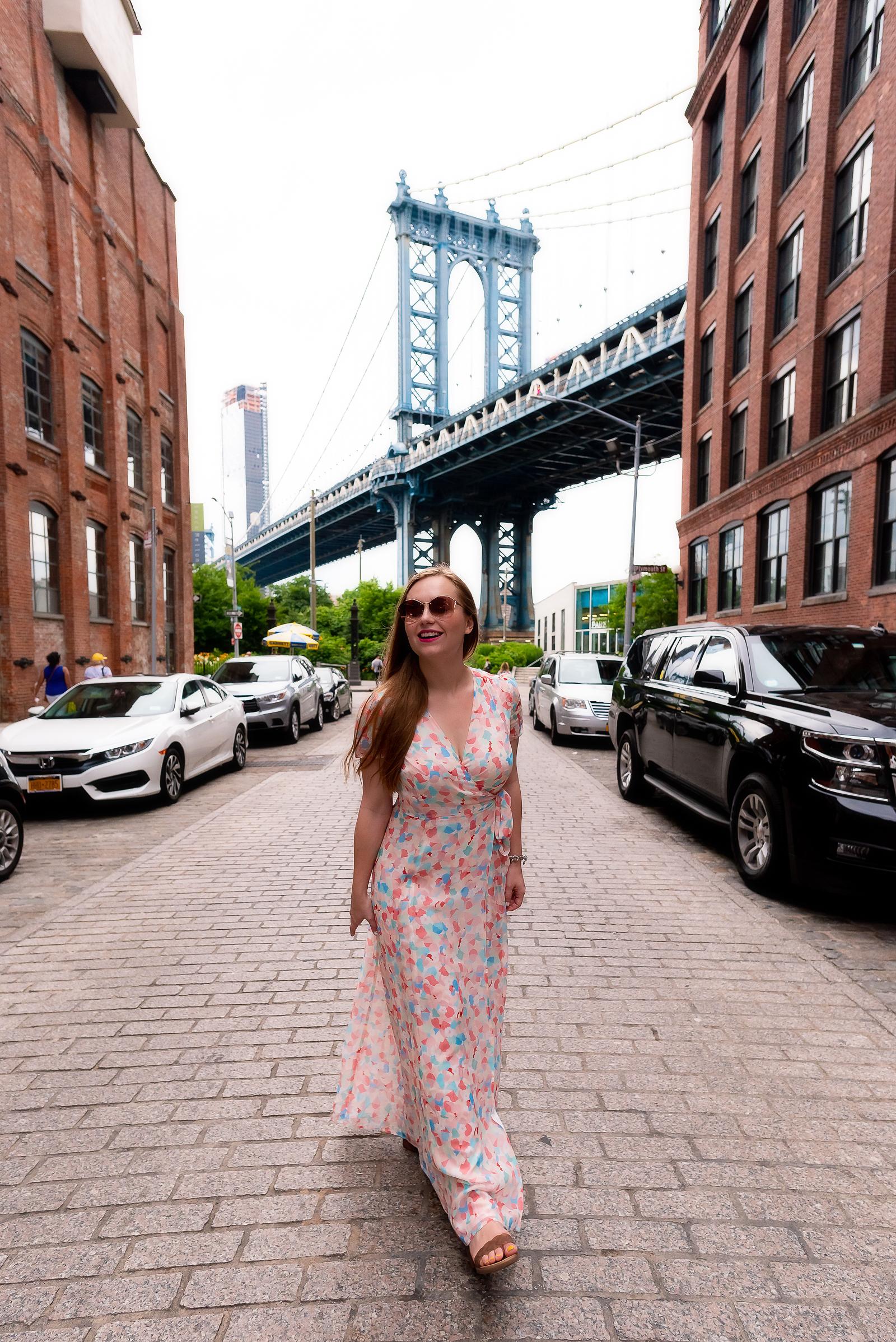 3. Washington Street Manhattan Bridge View
(Washington Street between Water & Plymouth St.)
I've saved the best spot for the very last.
Everyone needs a shot here!
This is one of NYC's quintessential photo spots for a reason. It's a perfect view of gorgeous Manhattan Bridge framed with old-school Brooklyn architecture. And because it's shielded between large buildings, you can shoot here in winter too without freezing to death.
It's a SHOCKINGLY popular spot to shoot at though. I've never been here without DOZENS of people in street shooting selfies on their phones or doing full shoots with professional photographers.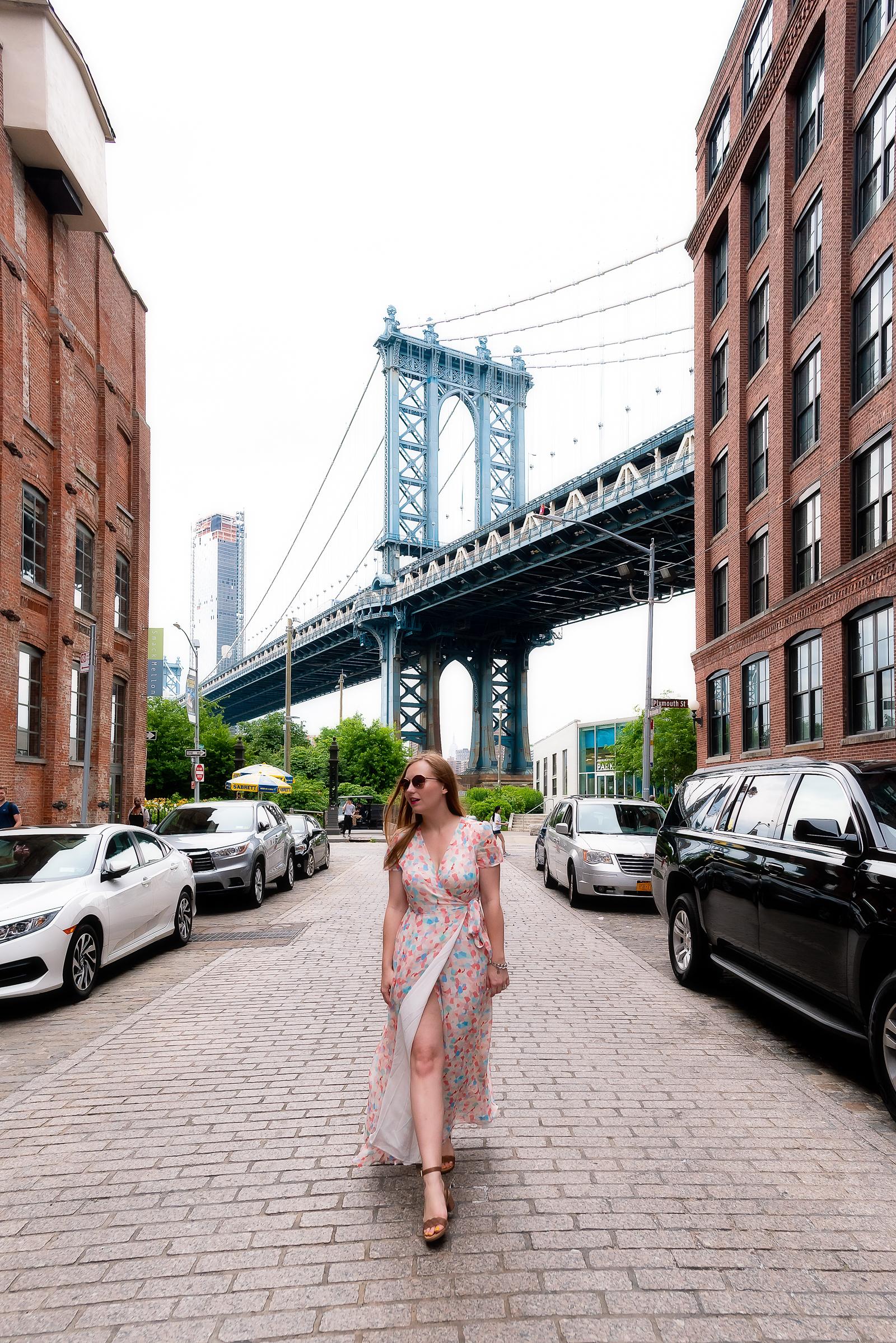 So how do you get a shot like this, with hardly any tourists photobombing you?
First bring a DSLR camera. Because… go big or go home!
AND…
Bring a wide-angle lens.
It's key in a tight, busy spot like this. We shot with my 20mm lens and it was perfect. We were able to walk really close up to the bridge (in front of everyone else shooting… sorry, not sorry) and still get HUGE shots of it in the background thanks to the distortion. Even though we were there during one of the busiest times of the day.
Also bring patience. My father always told me if you want the shot, you'll get it. Sometimes you just need to wait. Also, this is a residential area so be polite and mindful of the locals!
If you can though, I highly recommend heading to this spot in the early morning hours… you're likely to get beautiful reflections from the sun off the bridge and a lot less tourists to shoot around.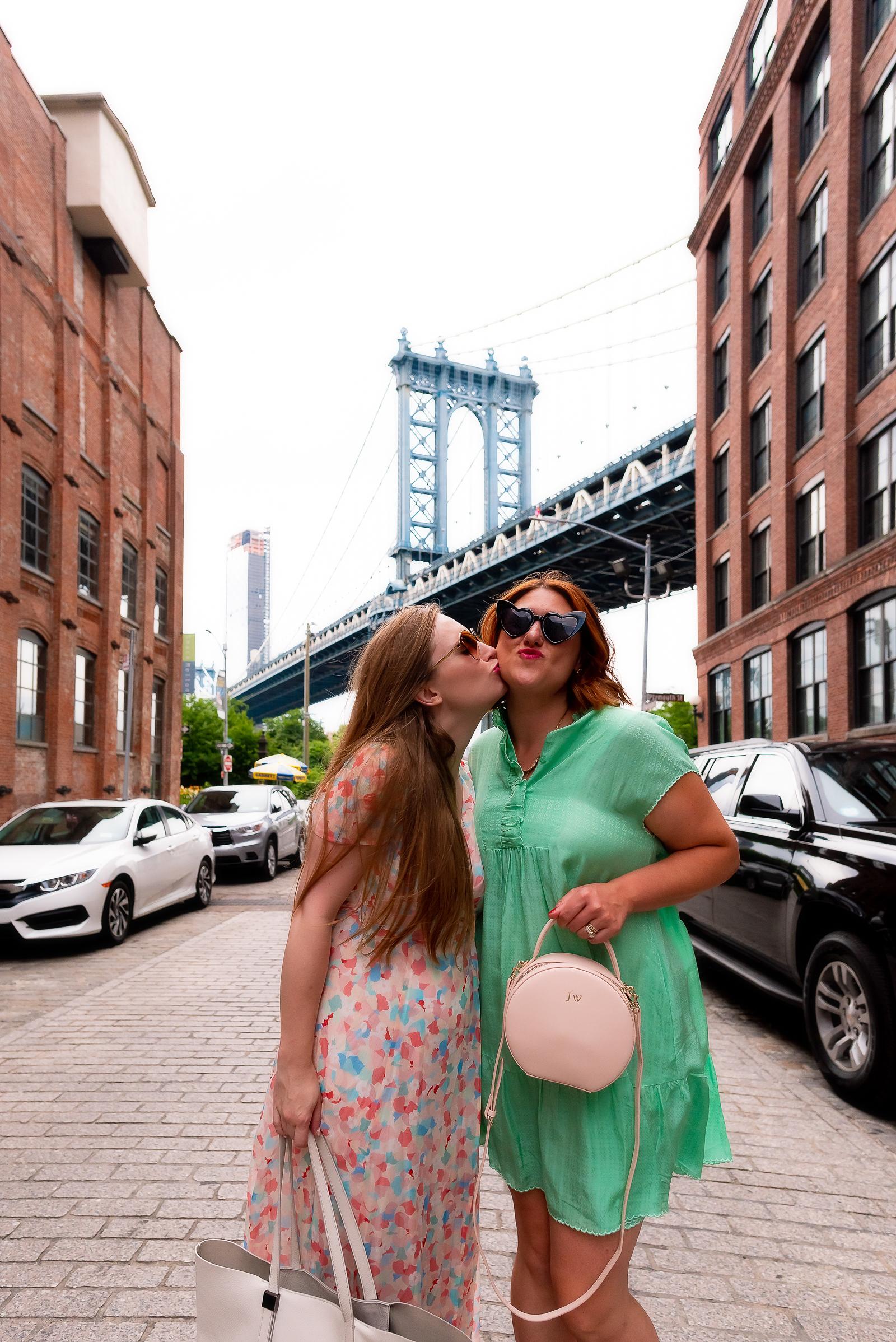 It's a perfect spot to bring family and friends on your next NYC trip!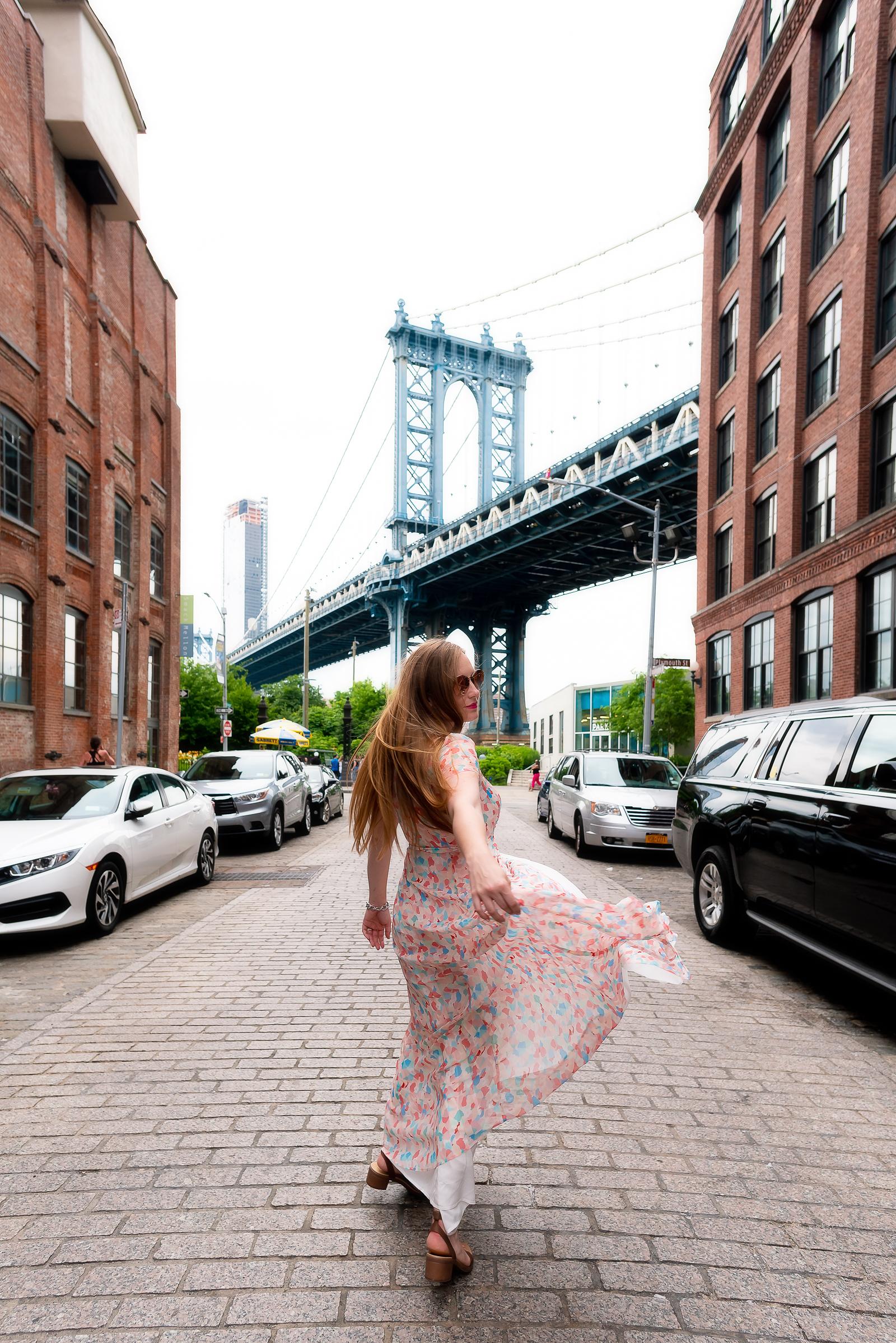 Shop Floral Maxi Dresses:
Where are some of your favorite shooting locations in Brooklyn?