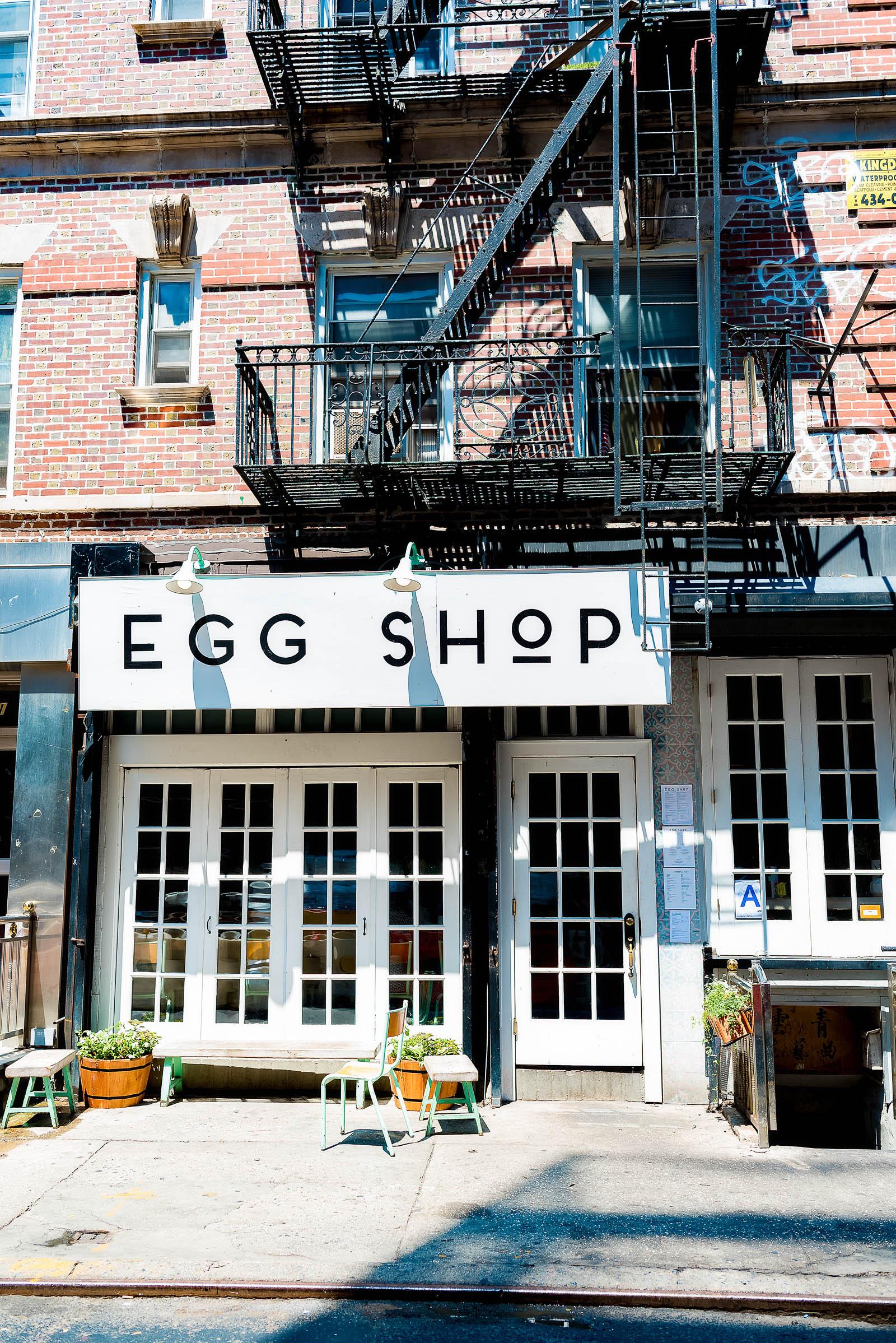 My most recent trip to NYC was a long time coming.
After my last visit in October 2015, I was sure I'd be back in the Big Apple soon enough. But somehow "soon enough" quickly turned into a year and a half. It may have taken a lot longer than I thought but I finally made it back and had the opportunity to knock so many amazing places off my NYC Bucket List.
The very first place on my list? We're talking dump-my-bags-at-the-hotel-and-immediately-hustle-down-to first place on my list?
The legendary NoLita spot serving up all things egg porn.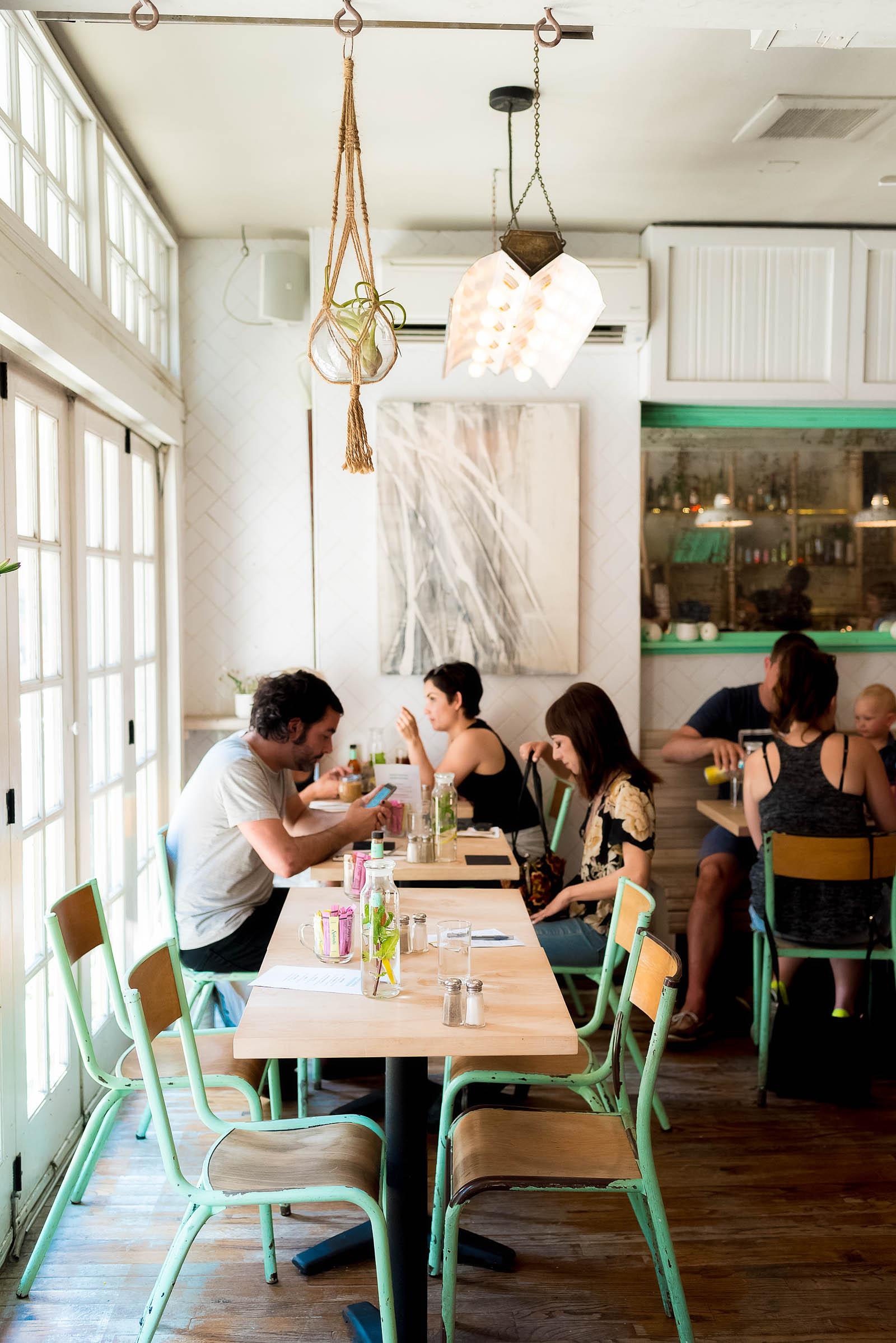 Walking in you'll first be shocked at Egg Shop's size — it's an incredibly small space with a quirky urban atmosphere that somehow also rings of a small-town brunch space too.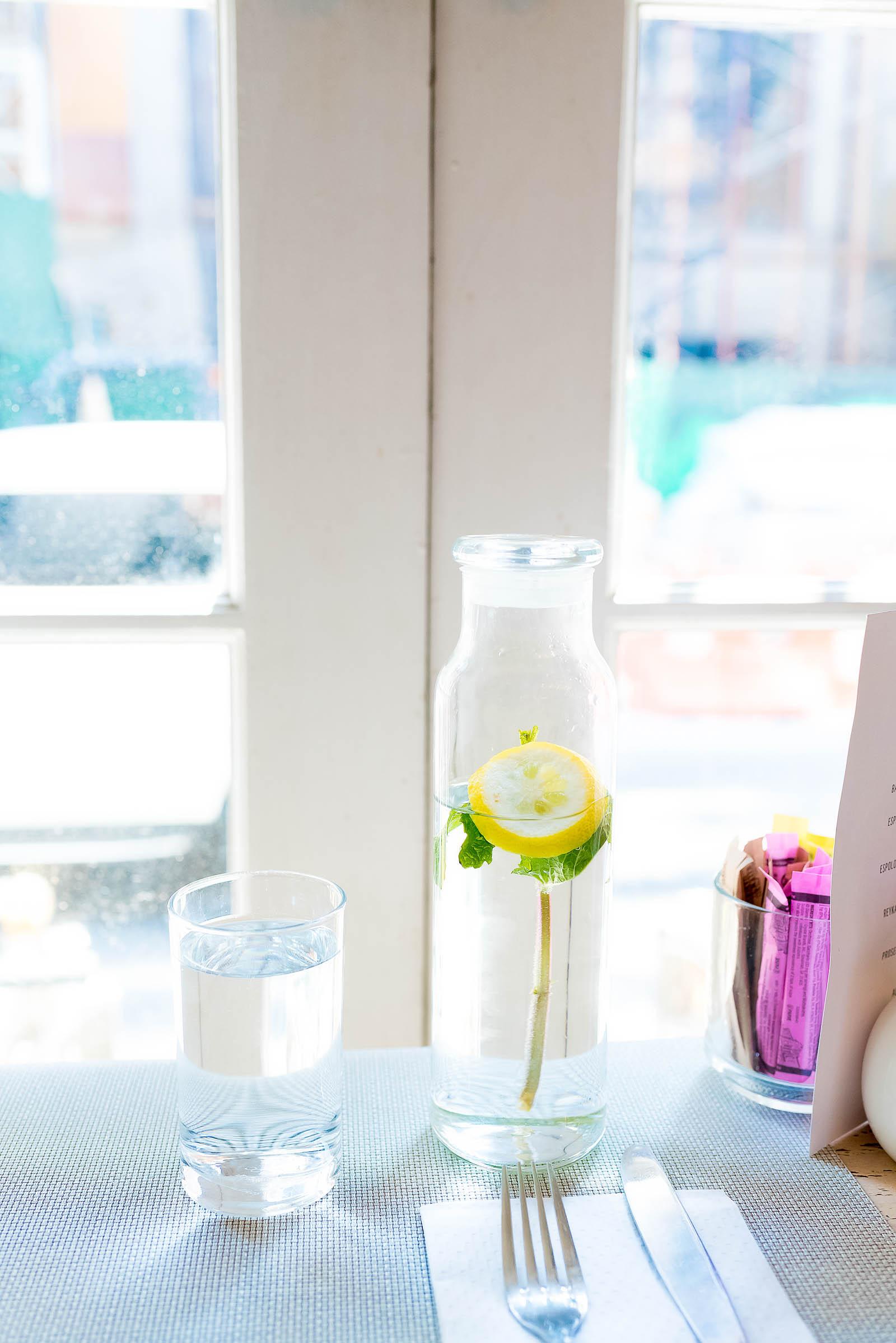 Since I was solo my first day in NYC, I managed to snag a coveted spot right along the front window.
Immediately upon sitting I was given a carafe of infused water and a menu by friendly staff.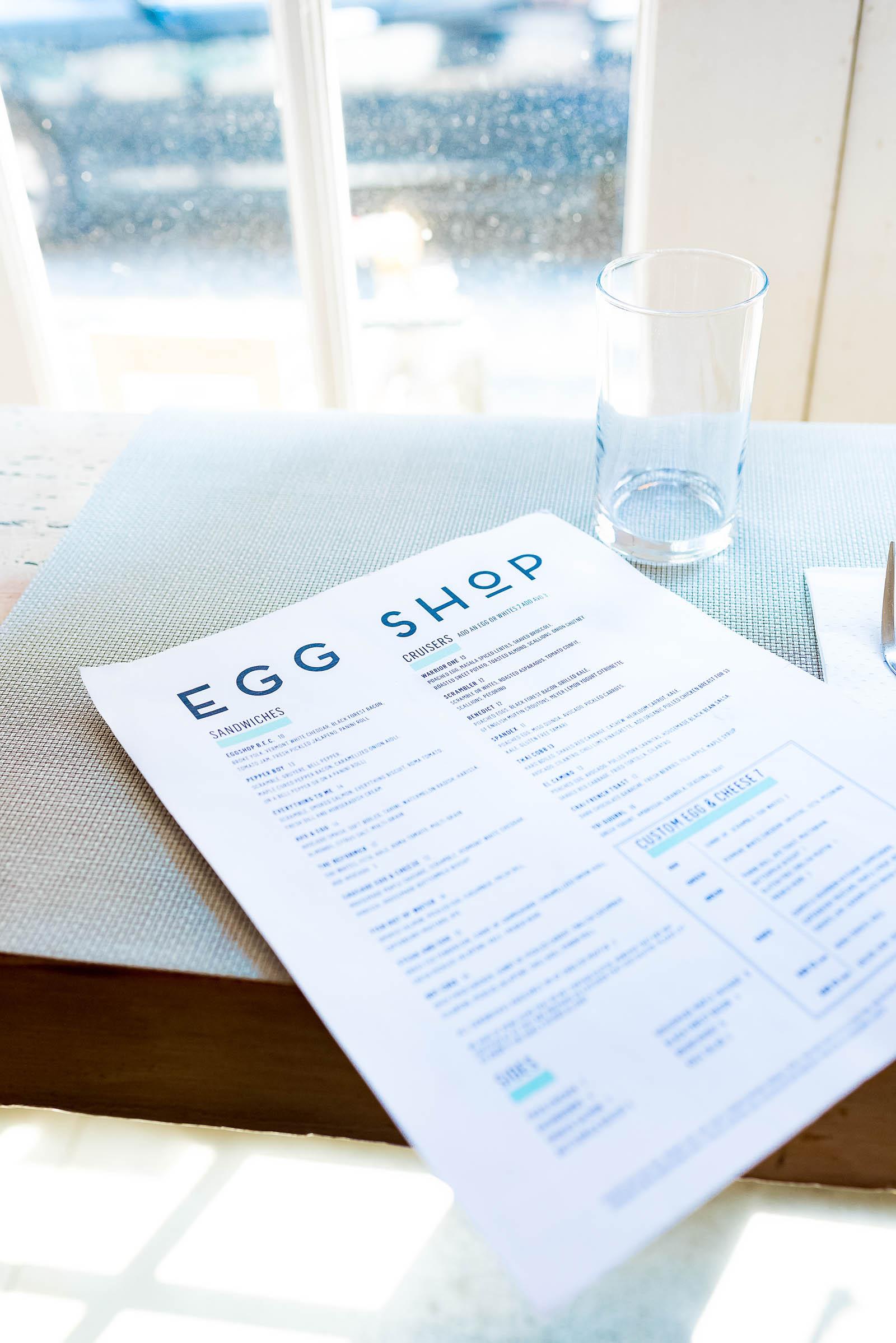 As you'd expect, much of the menu focuses on the star ingredient: EGGS!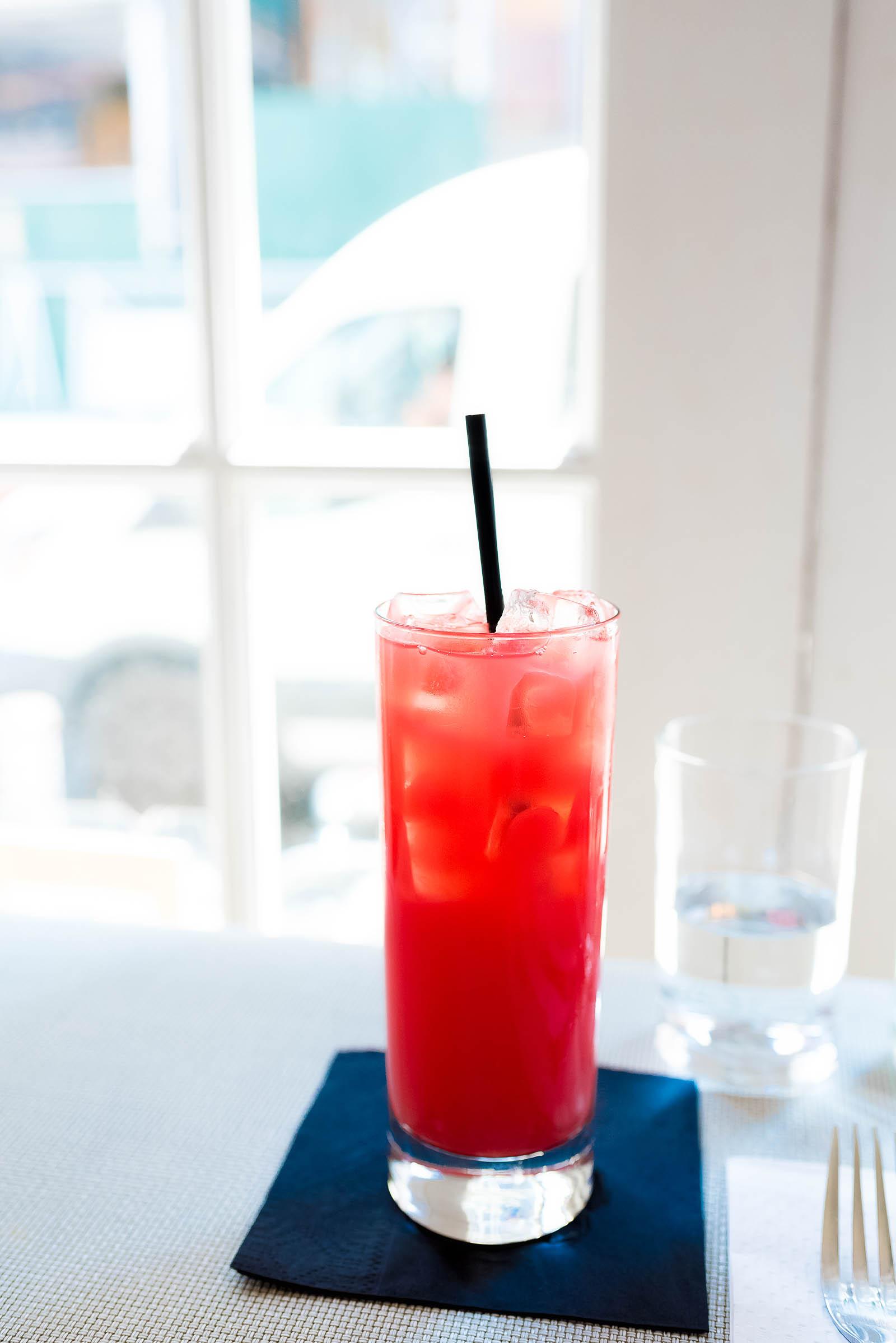 First up, I ordered a fresh Watermelon Juice which reminded me of the delicious watermelon aguas I sipped back in Mérida, Mexico.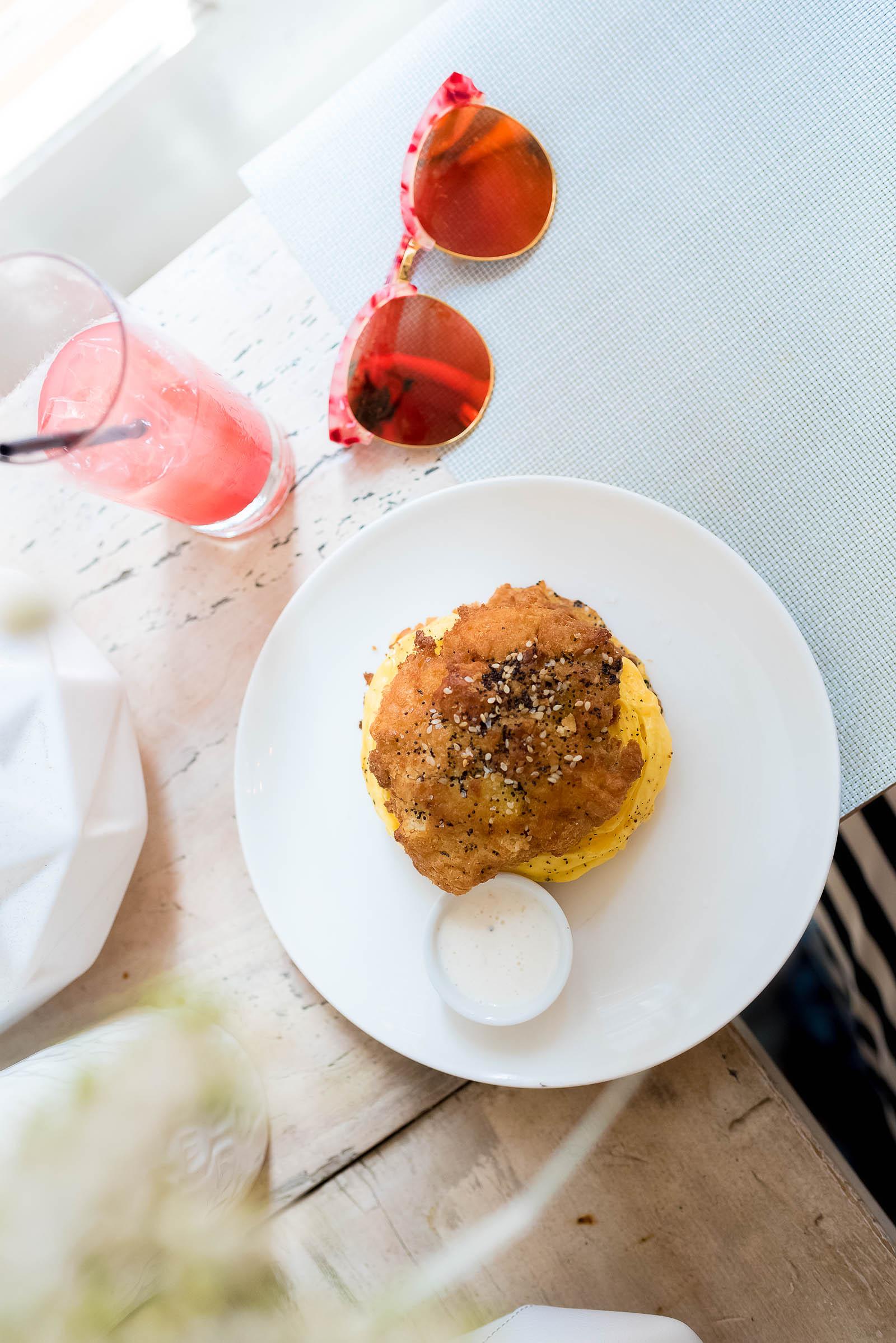 Then my order arrived!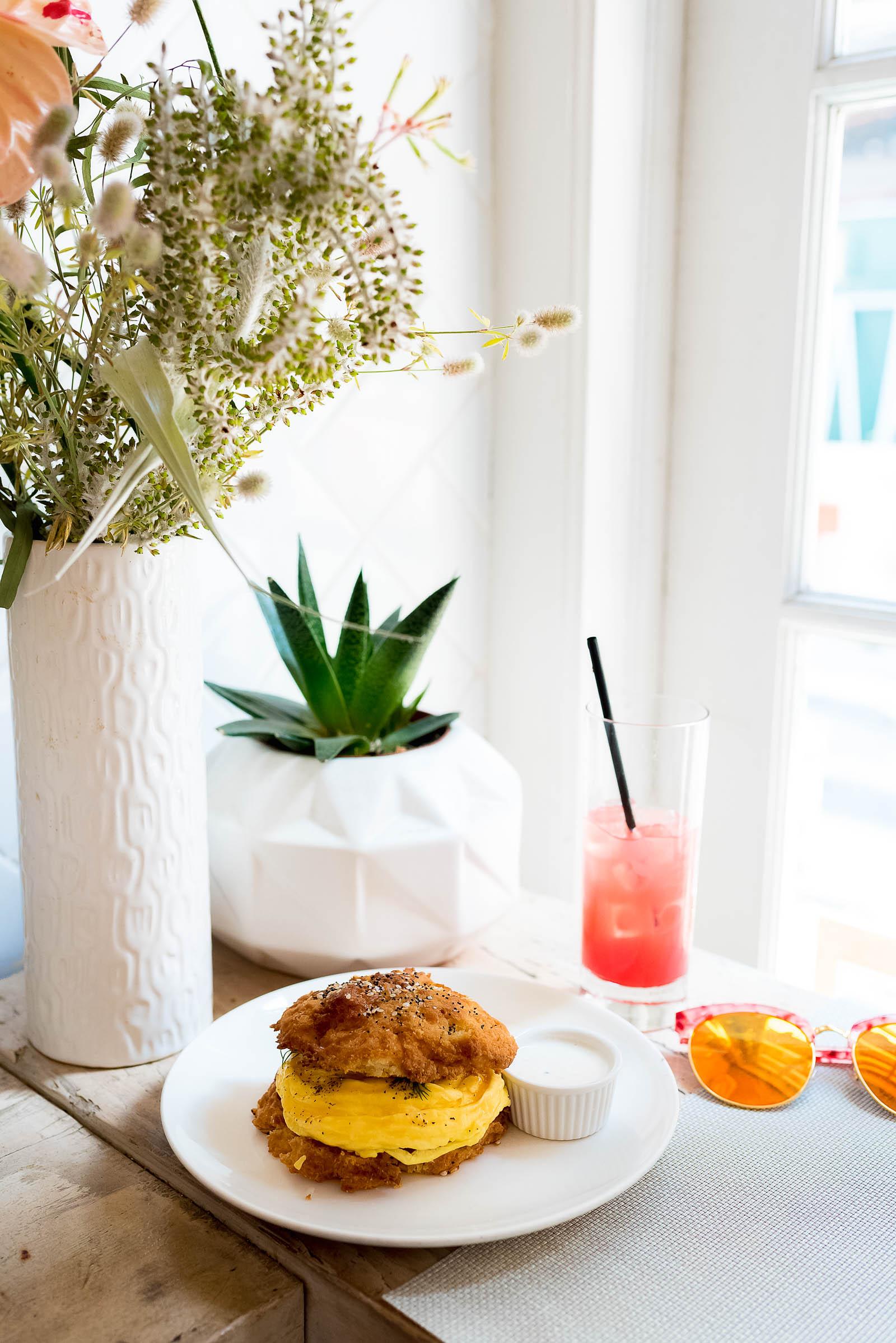 I ordered the 'Everything to Me' Sandwich.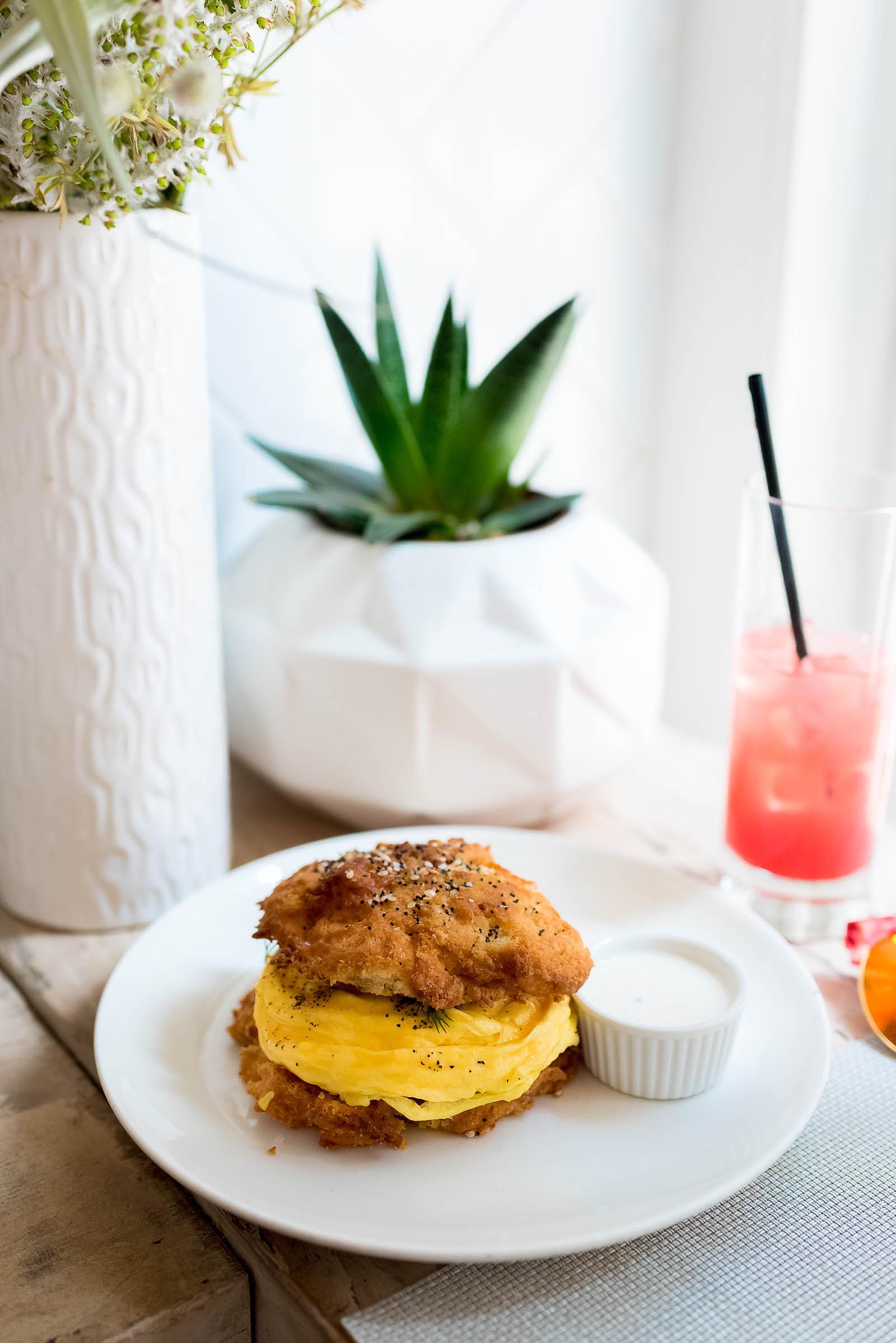 A smoked salmon scramble of eggs on an everything biscuit with heirloom tomato, fresh dill, and horseradish cream on the side.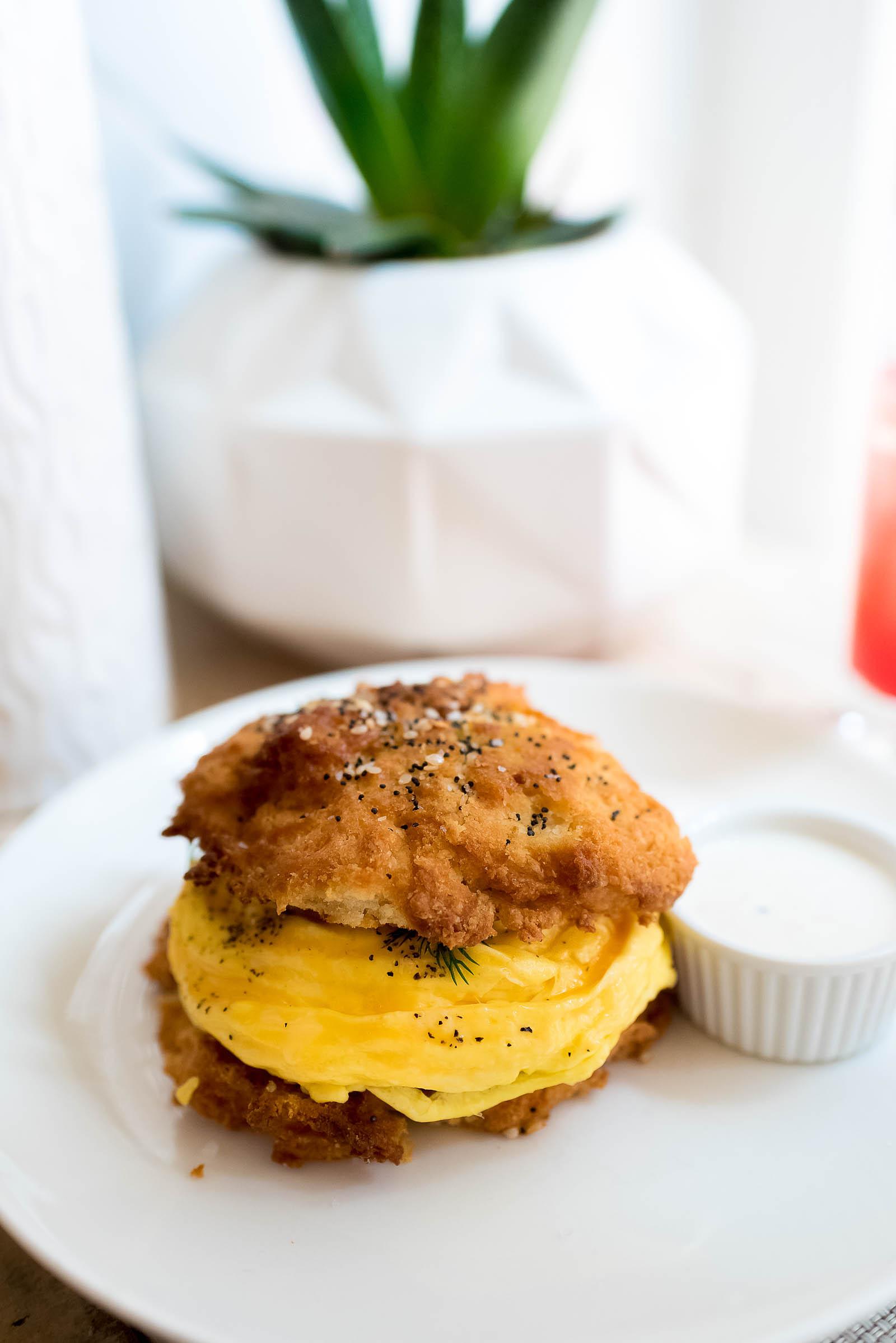 It made for a truly majestic combination.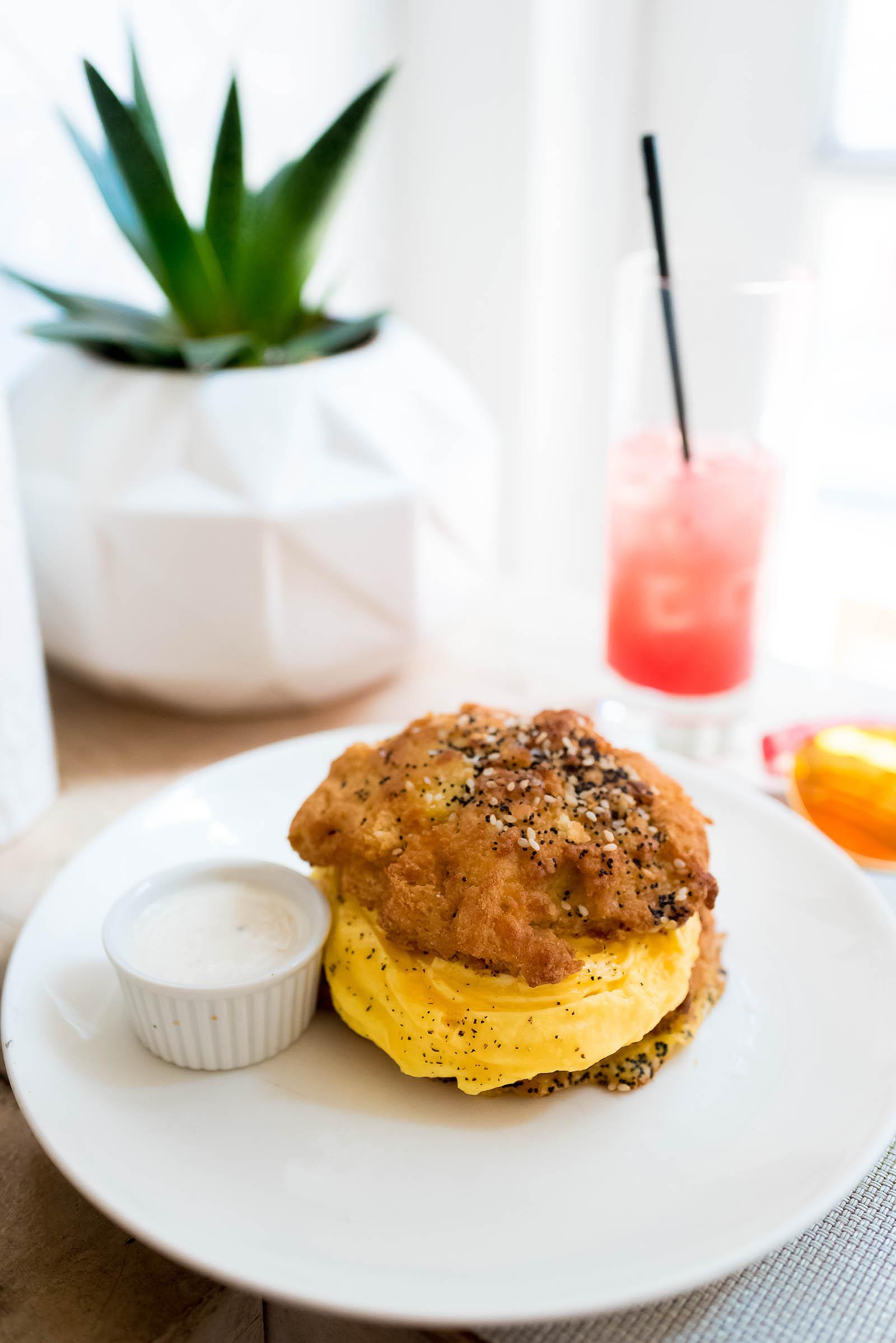 And one seriously welcome sight after a 3 am wake-up call for my 6 am flight to NYC that morning. I'm pretty sure I gulped this lovely little sandwich down in about 4 minutes flat after shooting these pictures…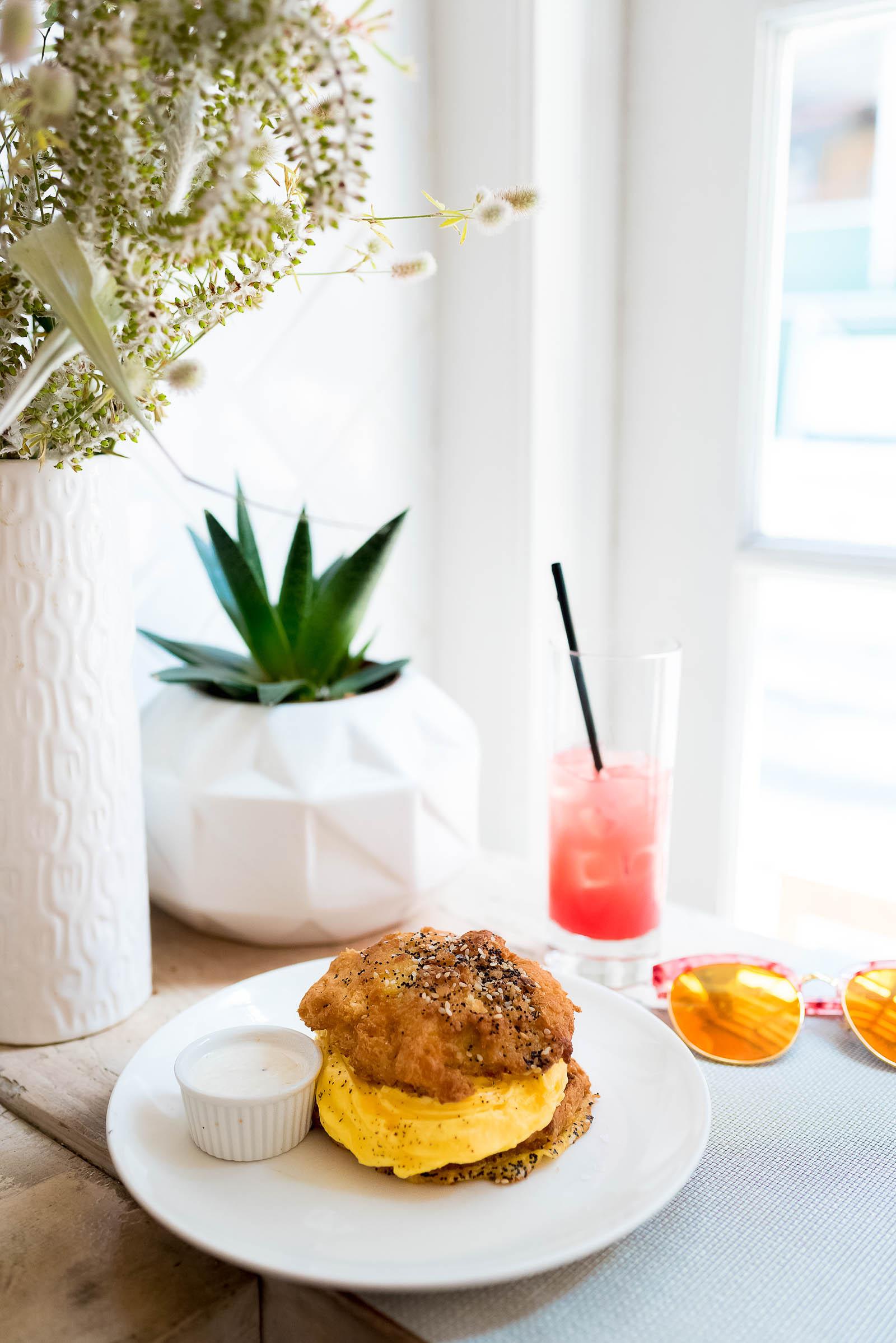 I cannot recommend this little sandwich more and you have to bet that next time I'm in NYC I'll be back trying another Egg Shop creation.
Perhaps the Avo & Egg or The Reformer?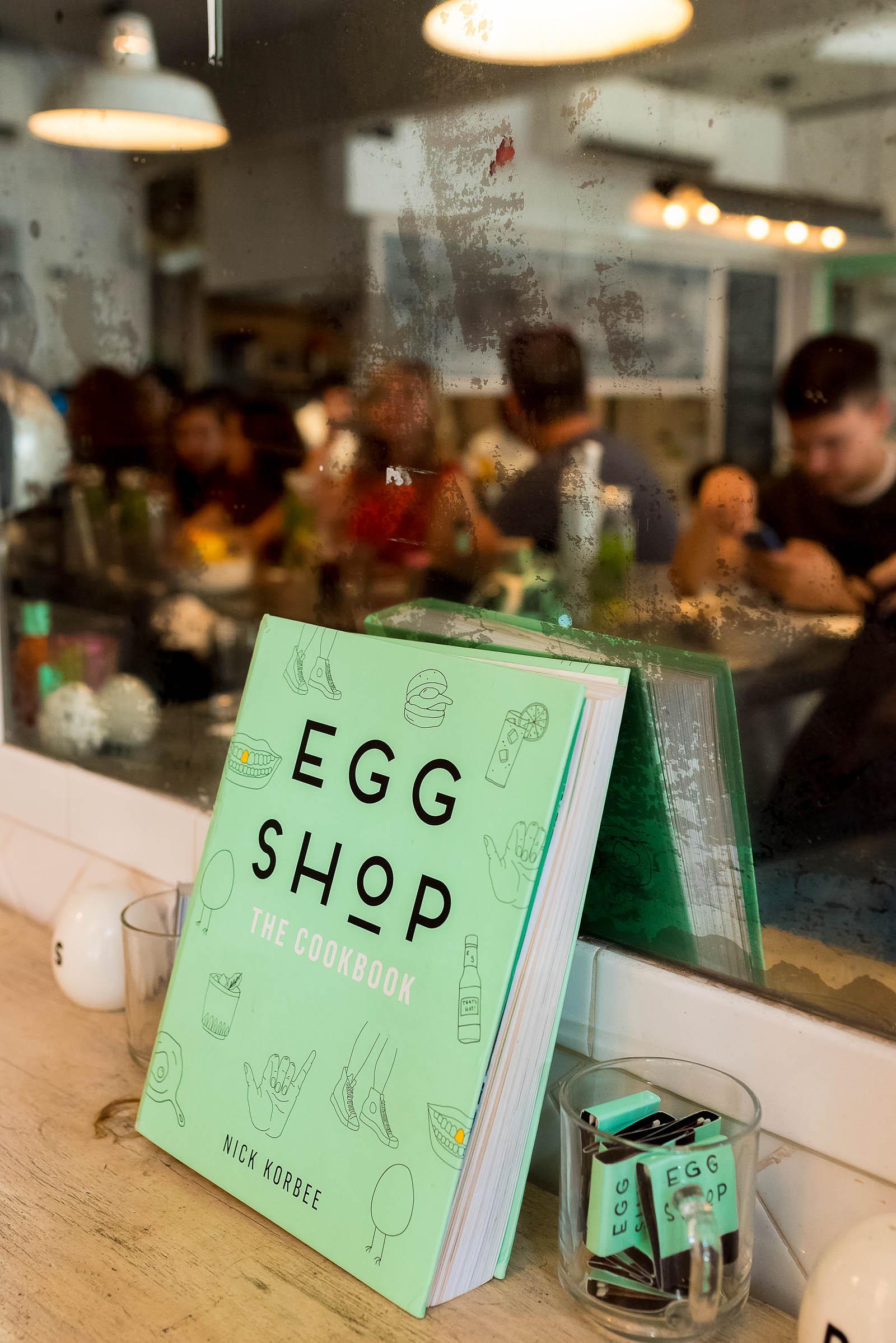 Not planning on visiting NYC anytime soon? Don't despair!
Egg Shop just recently published their very own cookbook so you can try their egg-mazing dishes at home too:
If you snag a copy be sure to let me know what your favorite recipes to make are too!