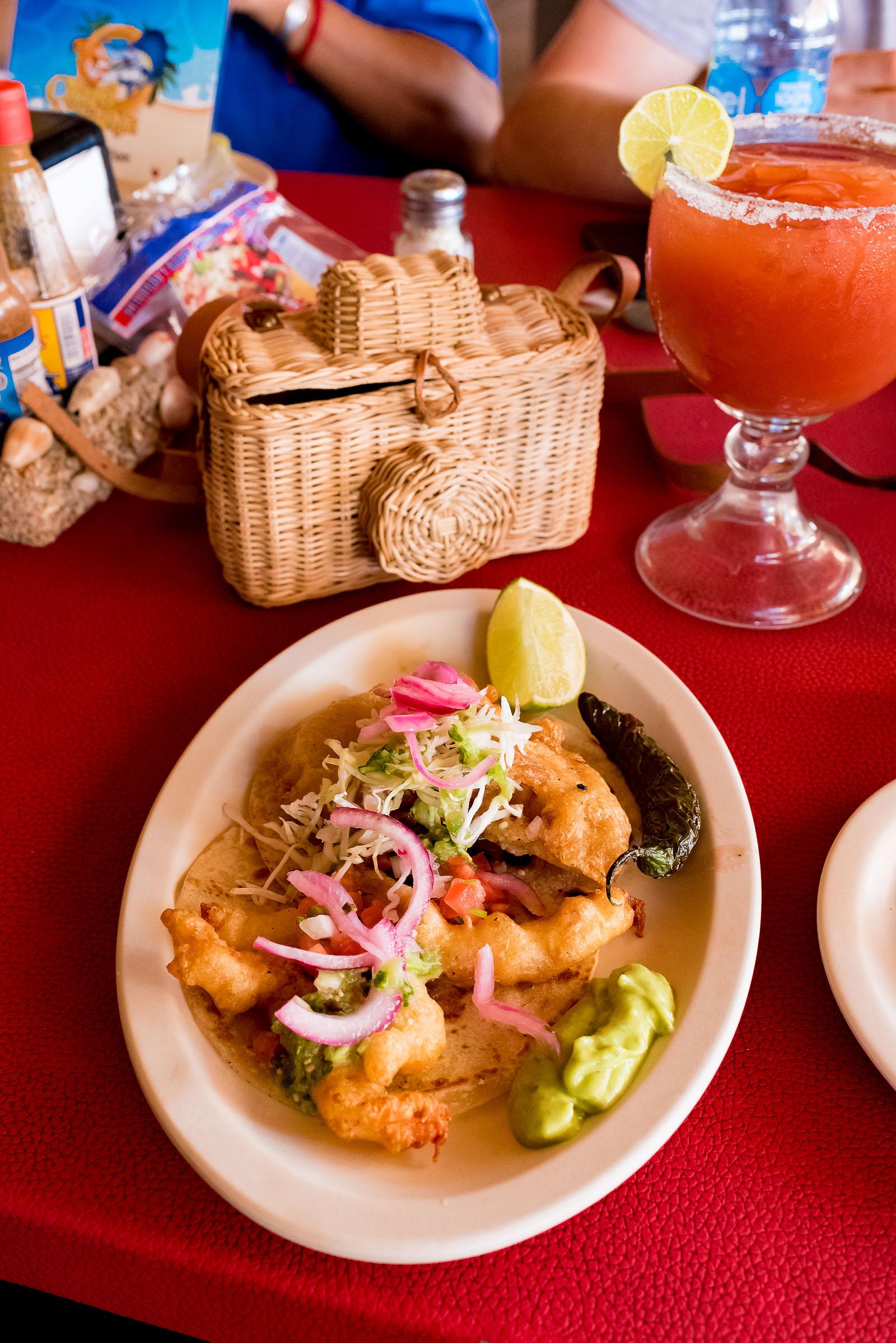 When you think of Mexico and particularly Mexican food, what's the first thing that comes to mind?
Tacos!
Those fluffy delicious tortillas stuffed with everything scrumptious and wonderful in the world…
Oh how I LOVE a good taco.
(Don't you?)
So when I visited Los Cabos and the Baja Peninsula for the first time in March, one of the first things on my agenda was "find the best baja fish taco in Los Cabos".
And while my trip certainly wasn't long enough to try ALL the baja fish tacos in Baja, I think I've succeeded in finding the ONE spot you won't want to miss!
But first let's hike up into the mountains above Los Cabos, shall we?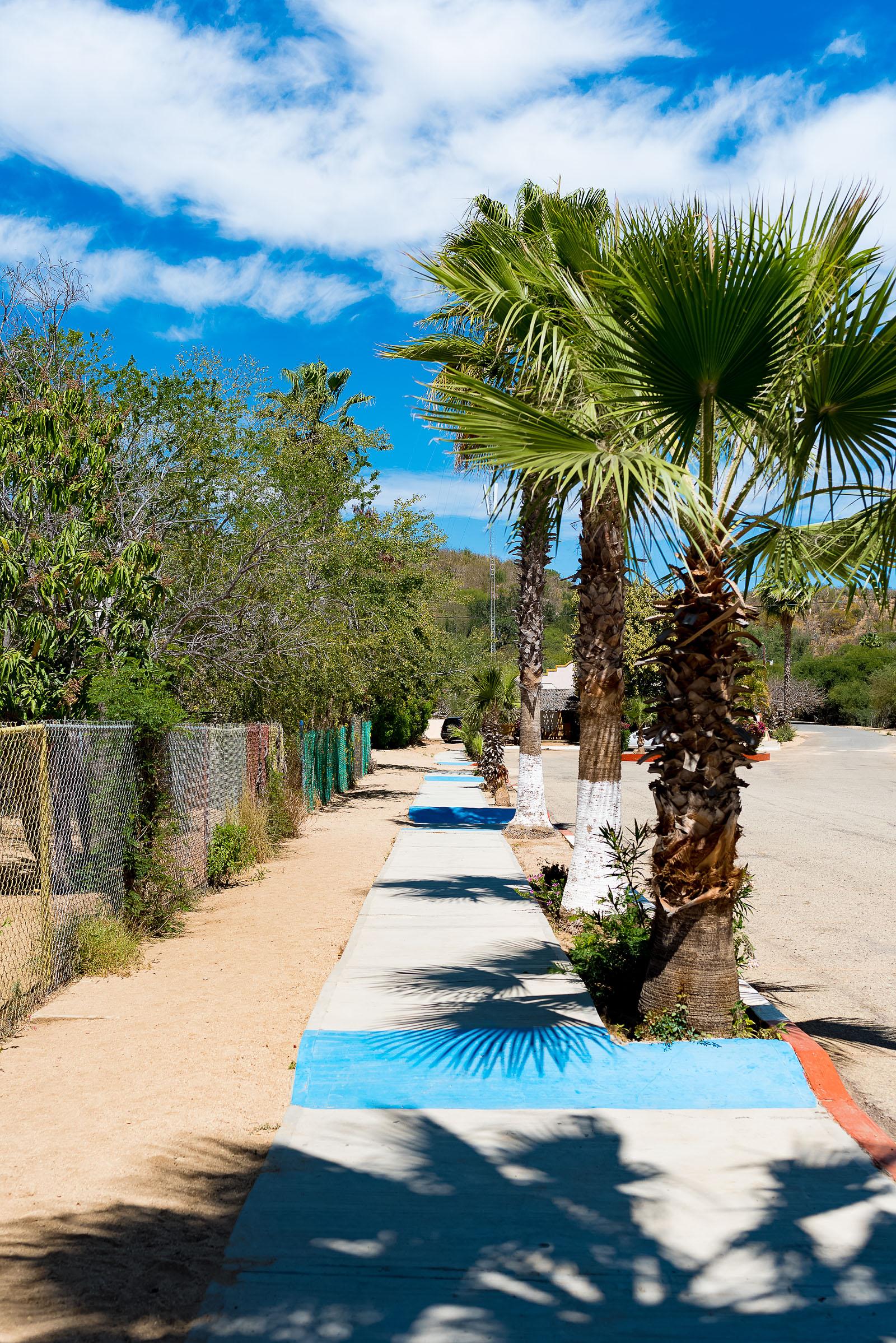 When most people visit Los Cabos, they stick to the 'classics':
– a sunset cruise past El Arco
– dinner and drinks at a beachside restaurant
– whale watching
You get the idea.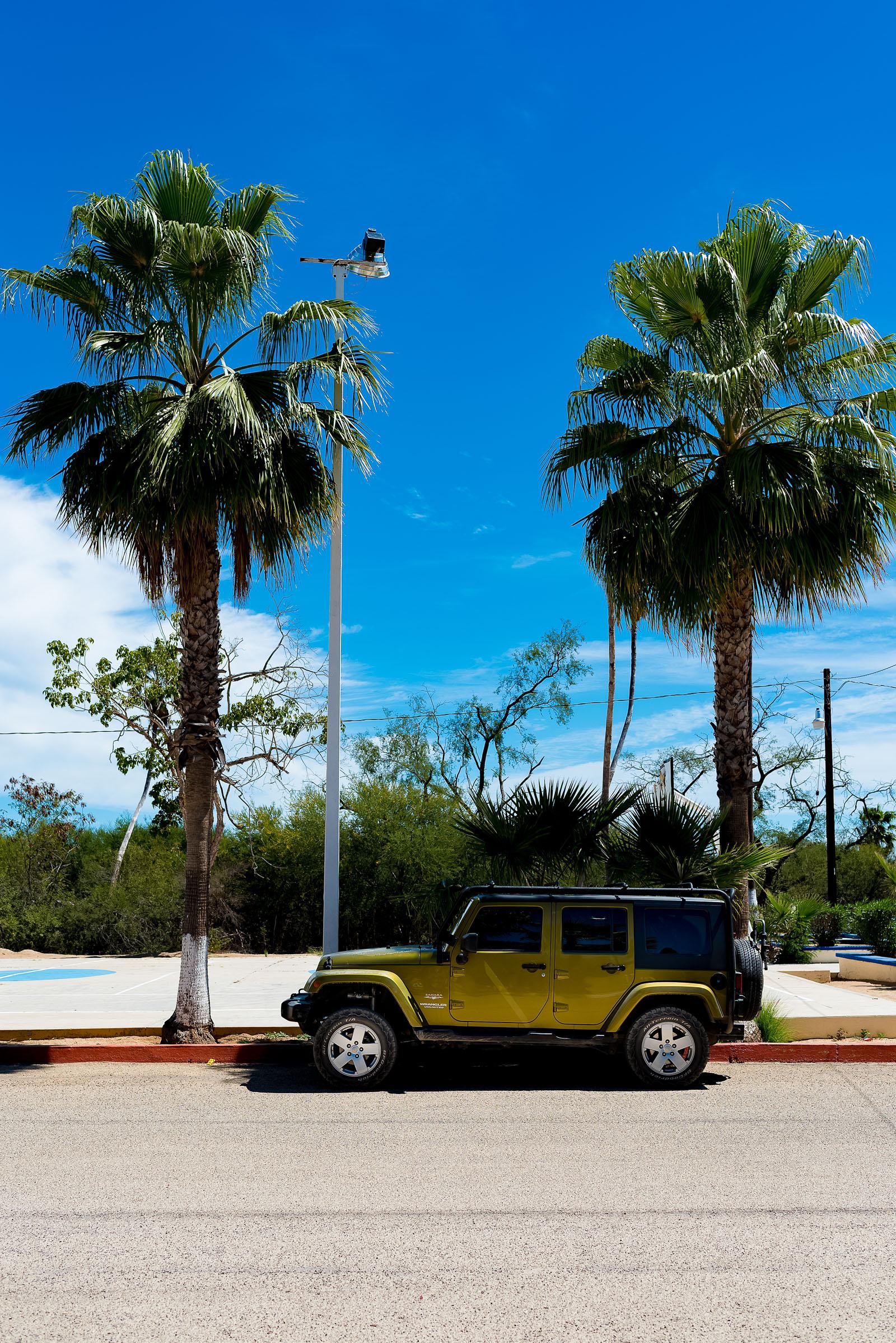 And while we certainly did ALL of those things (and loved them!), there are few excursions and adventures you can have in Los Cabos that are off the beaten path (quite literally).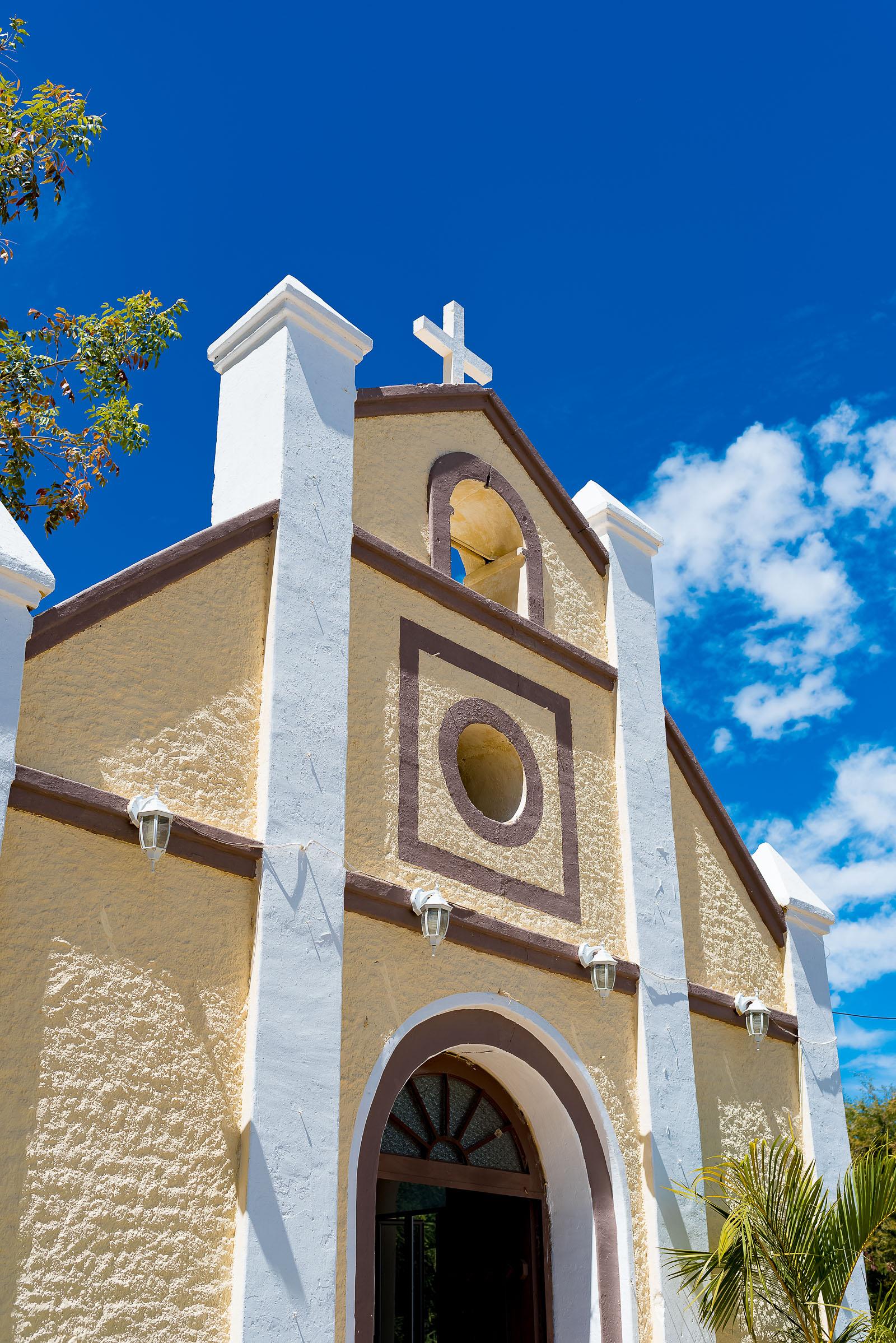 Drive into the mountains above Los Cabos and you'll find some truly magical places. Beautiful little towns untouched by the crazy tourism just an hour away.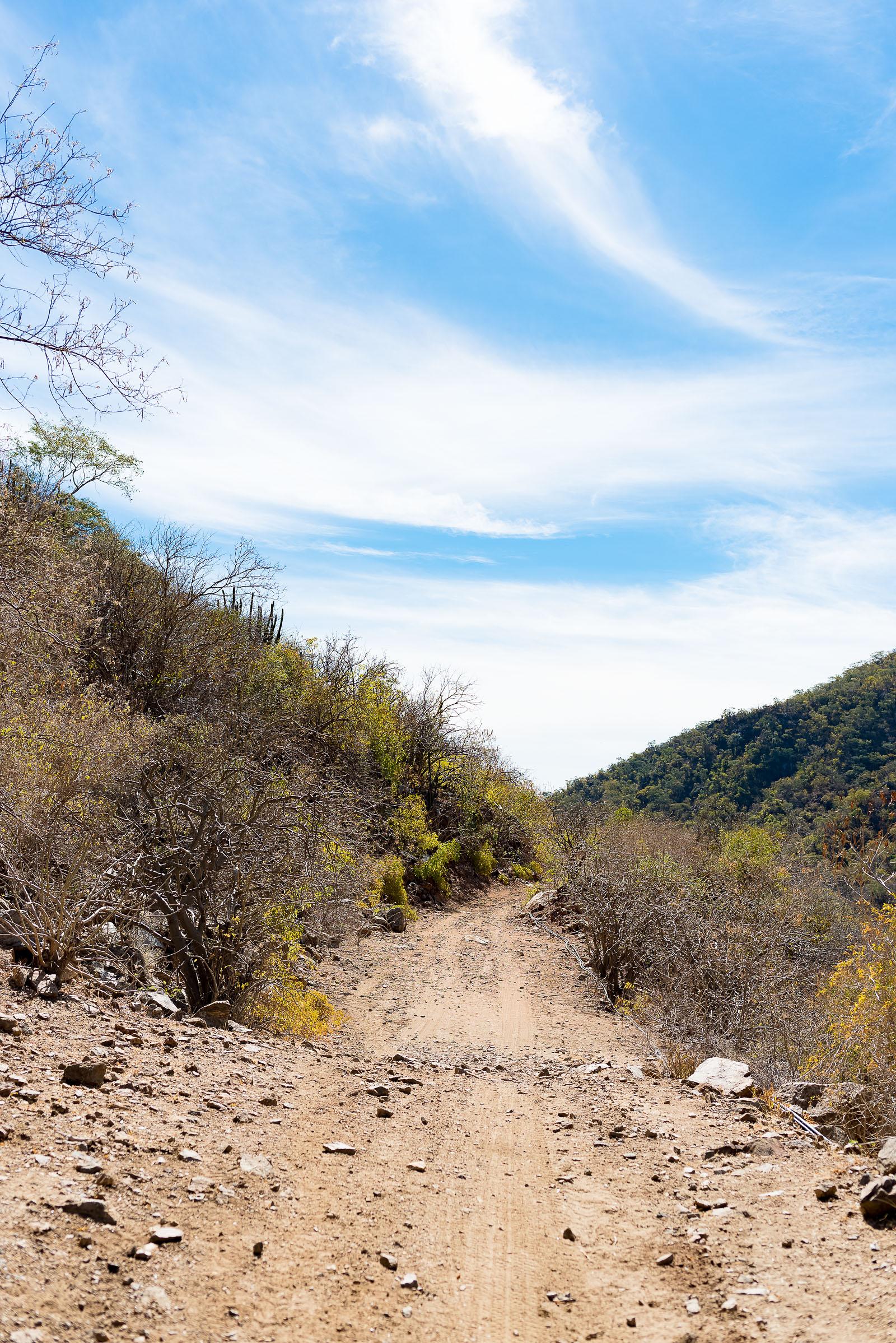 And you'll find some truly incredible places to hike in the mountains themselves…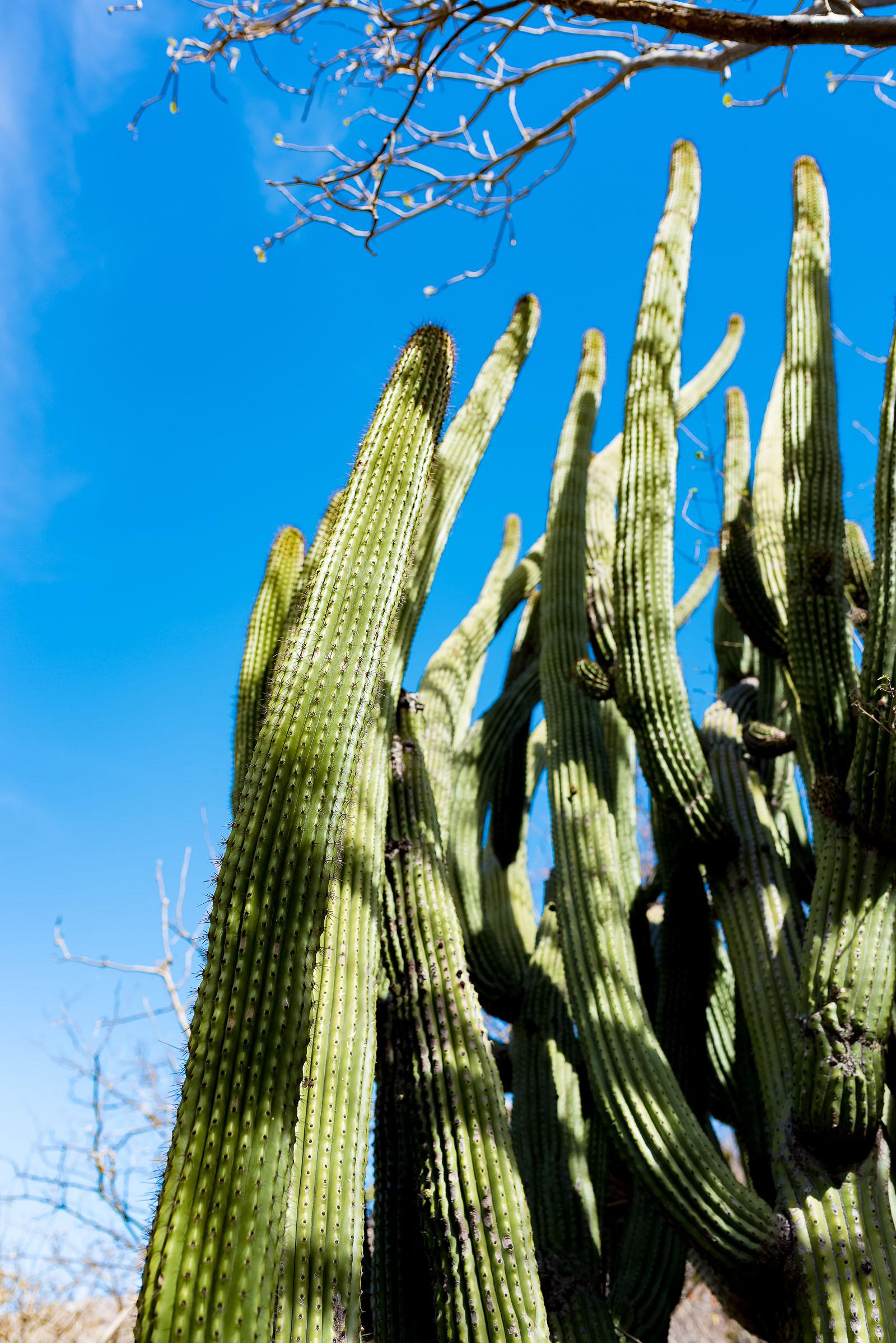 With all sorts of beautiful cacti,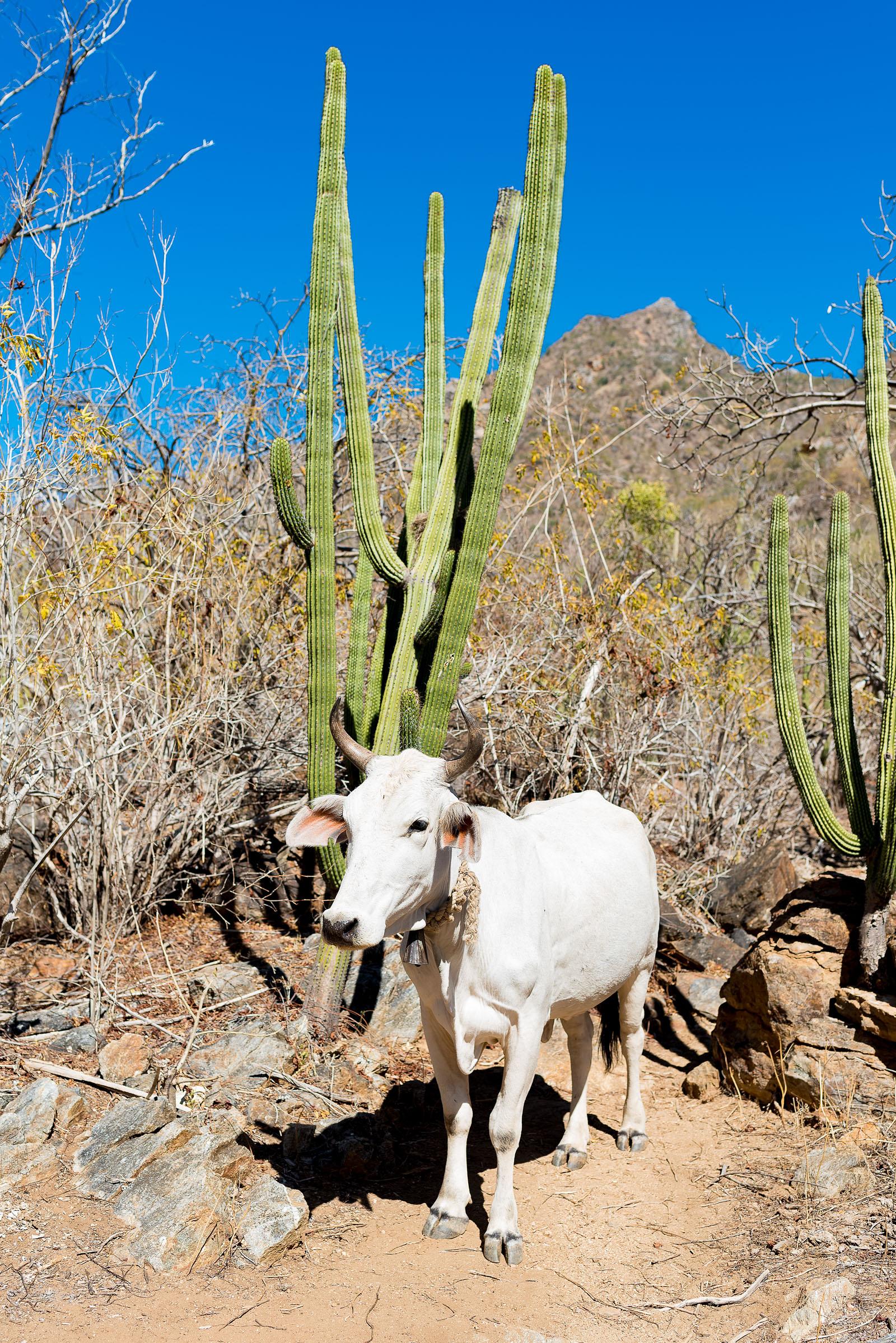 and a lot of friendly residents!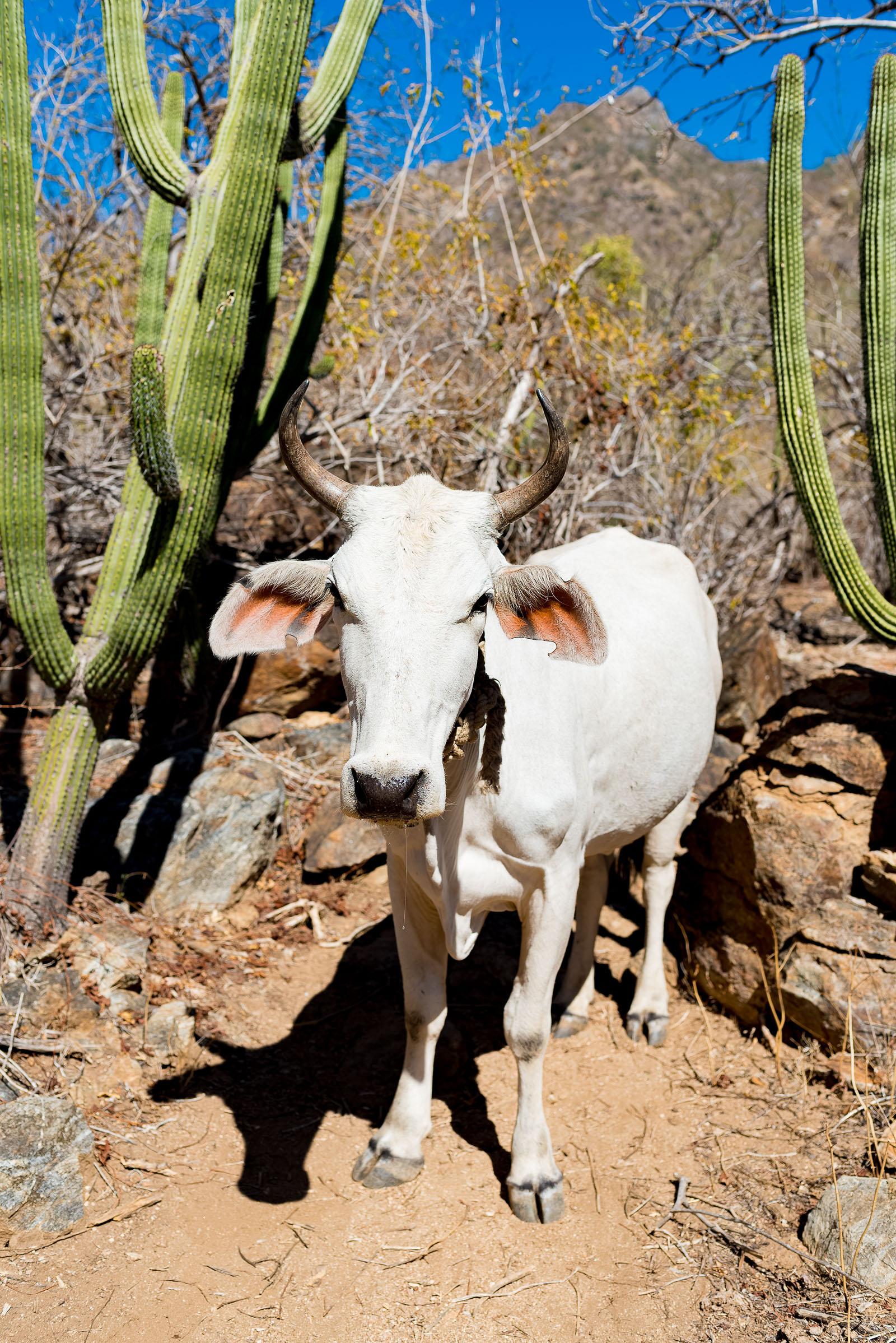 Like this cutie!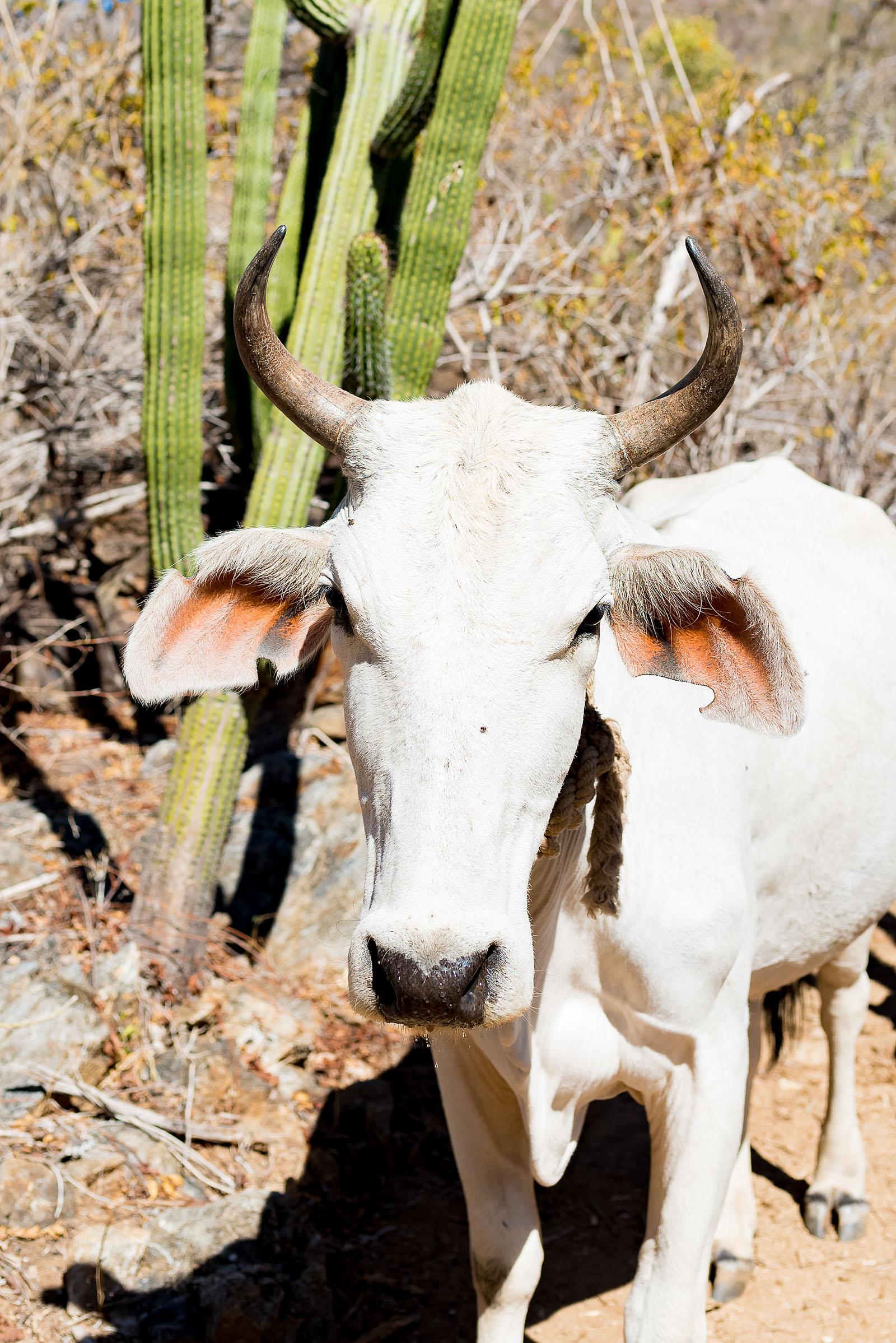 Who was so curious about our group that he followed us around as we hiked!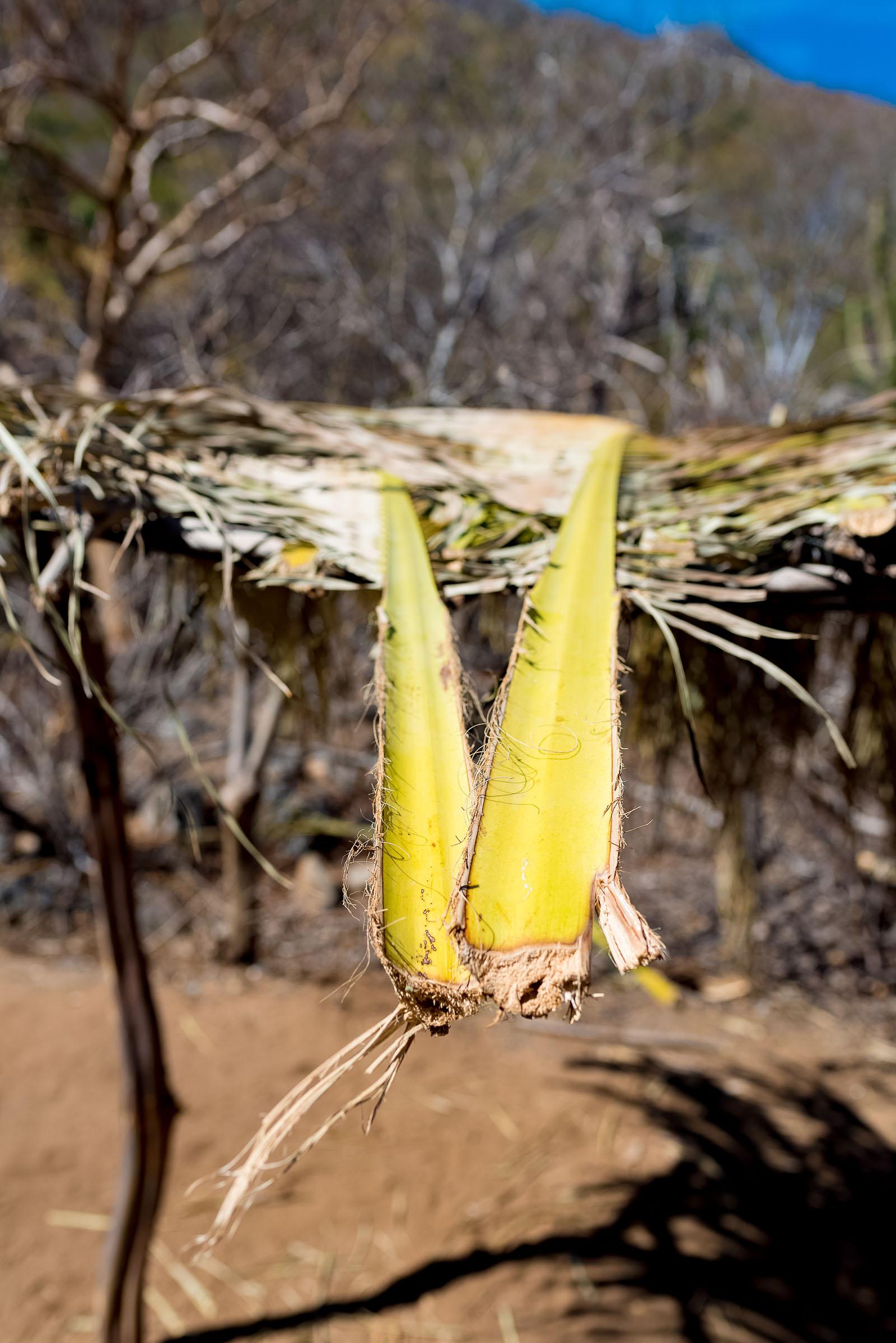 We hiked past some remarkable places,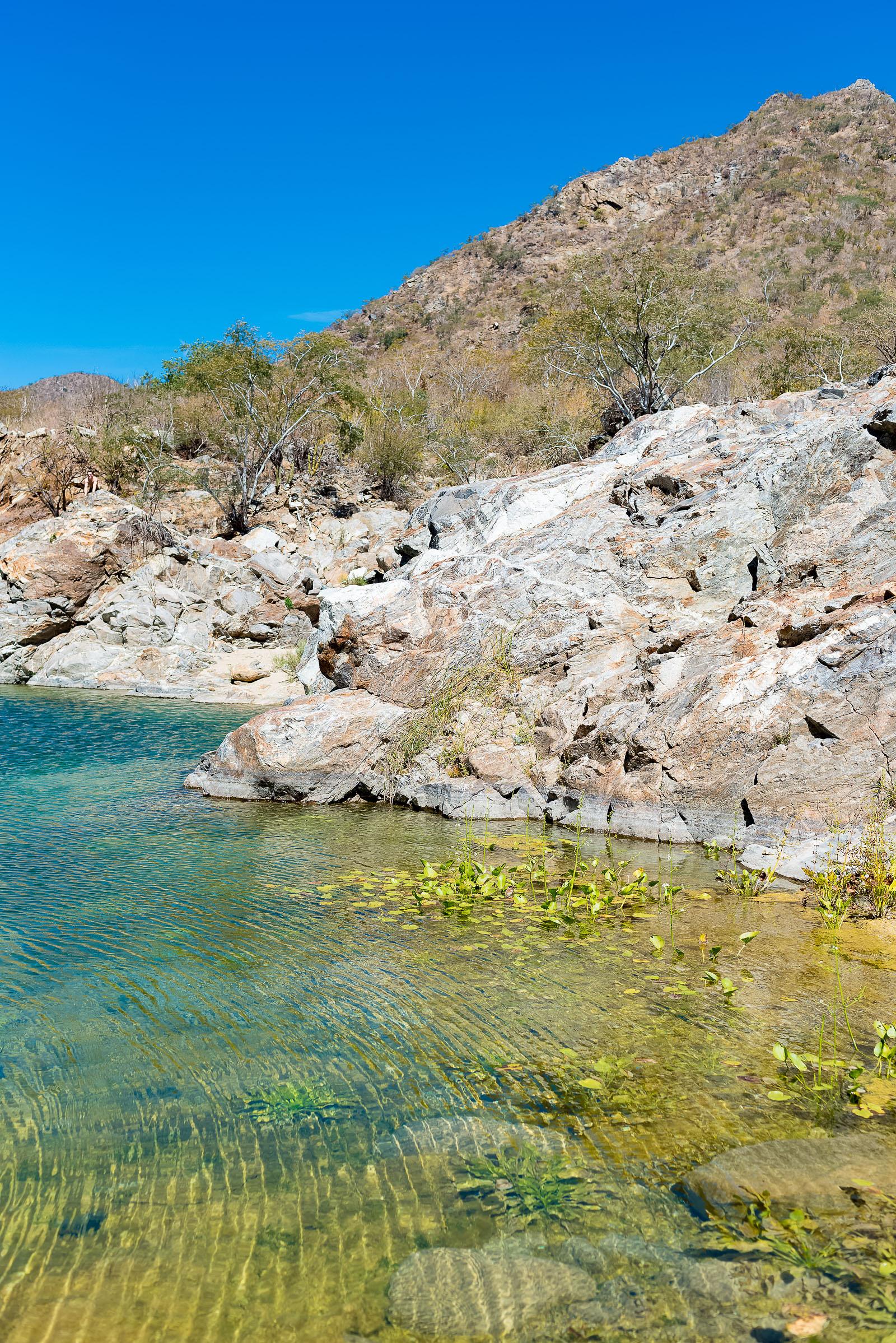 eventually finding our way to this hidden lake in the mountains (such a rarity to find in the desert)!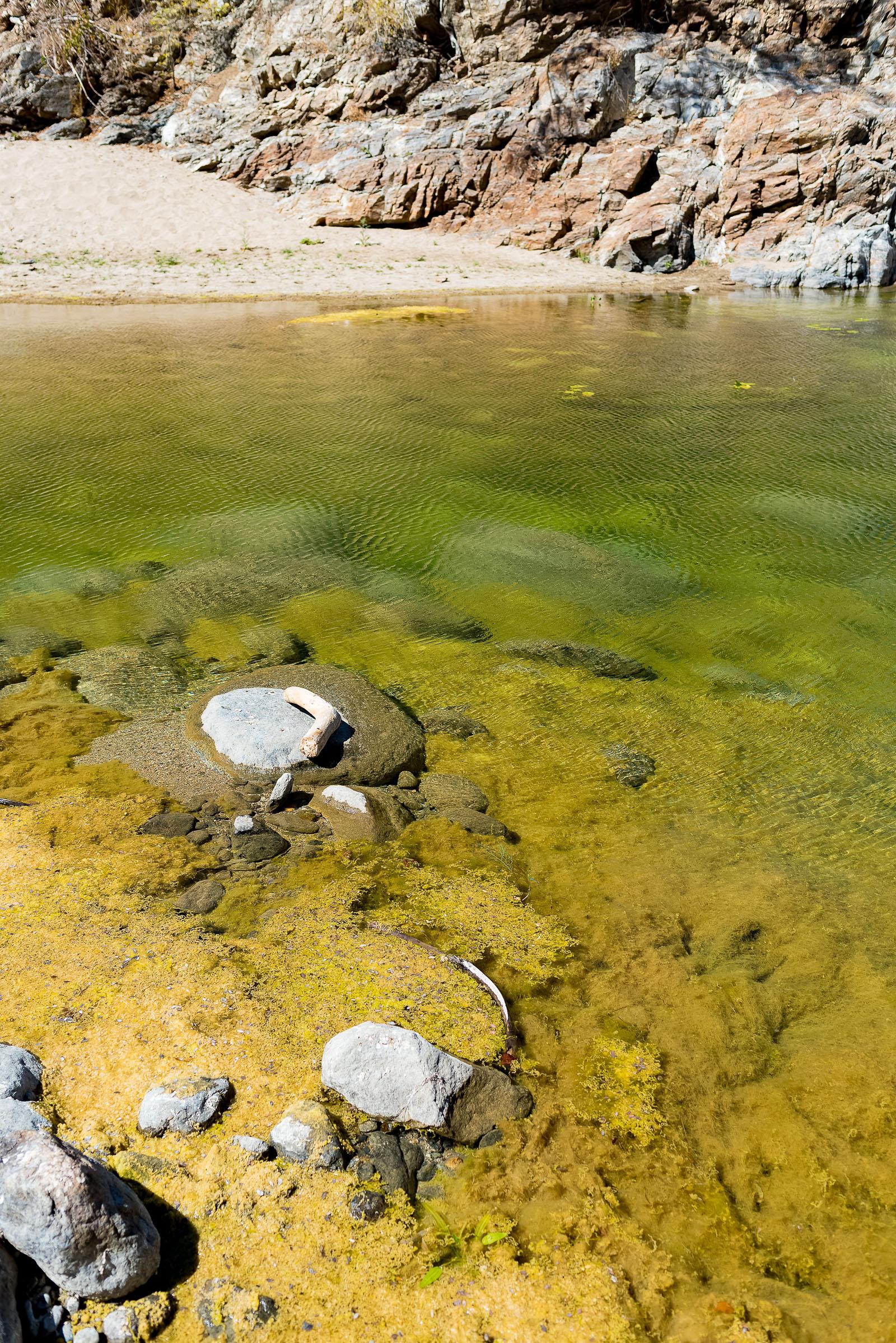 Which was magnificent!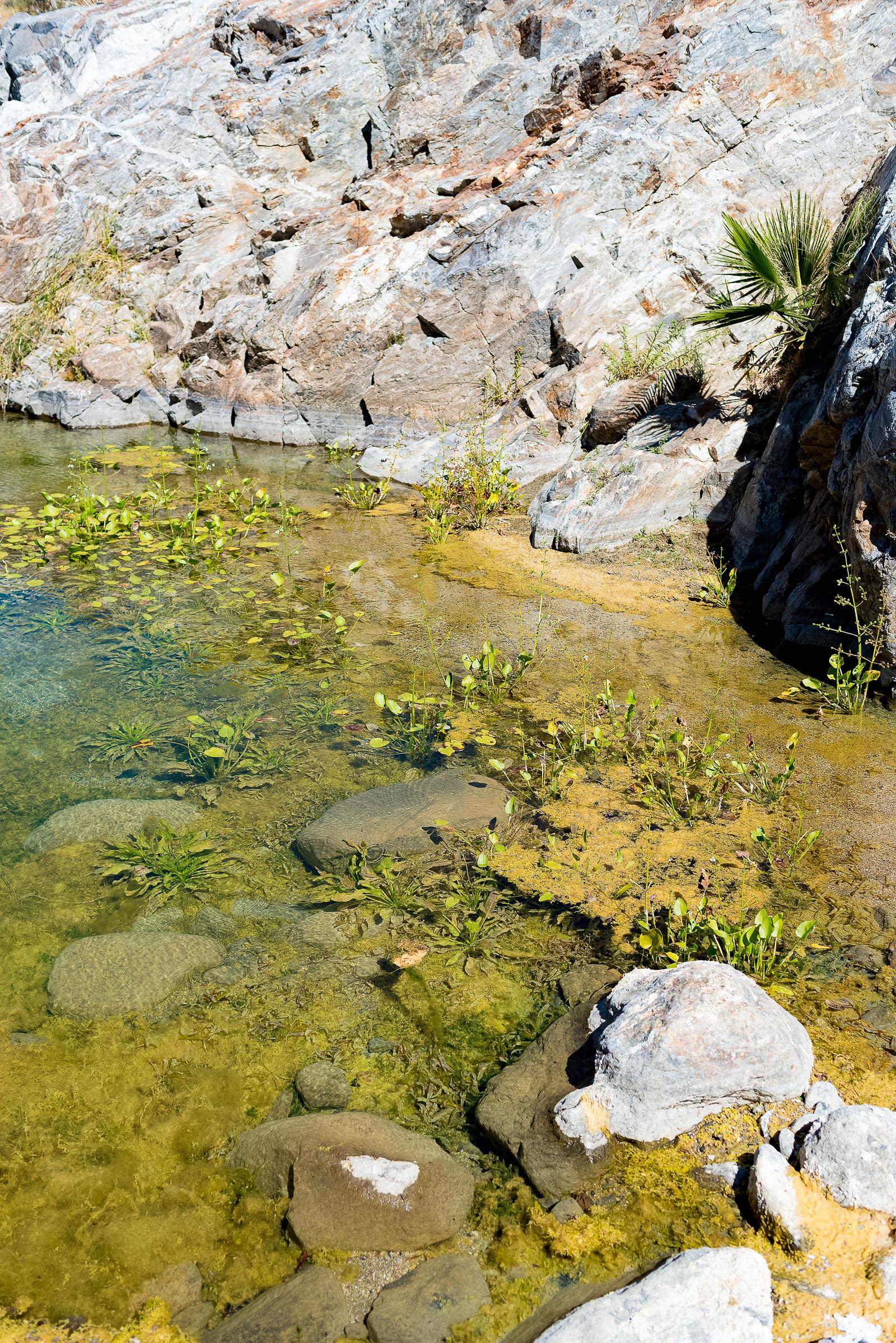 And the cooling water was such a blessing in the hot sunshine!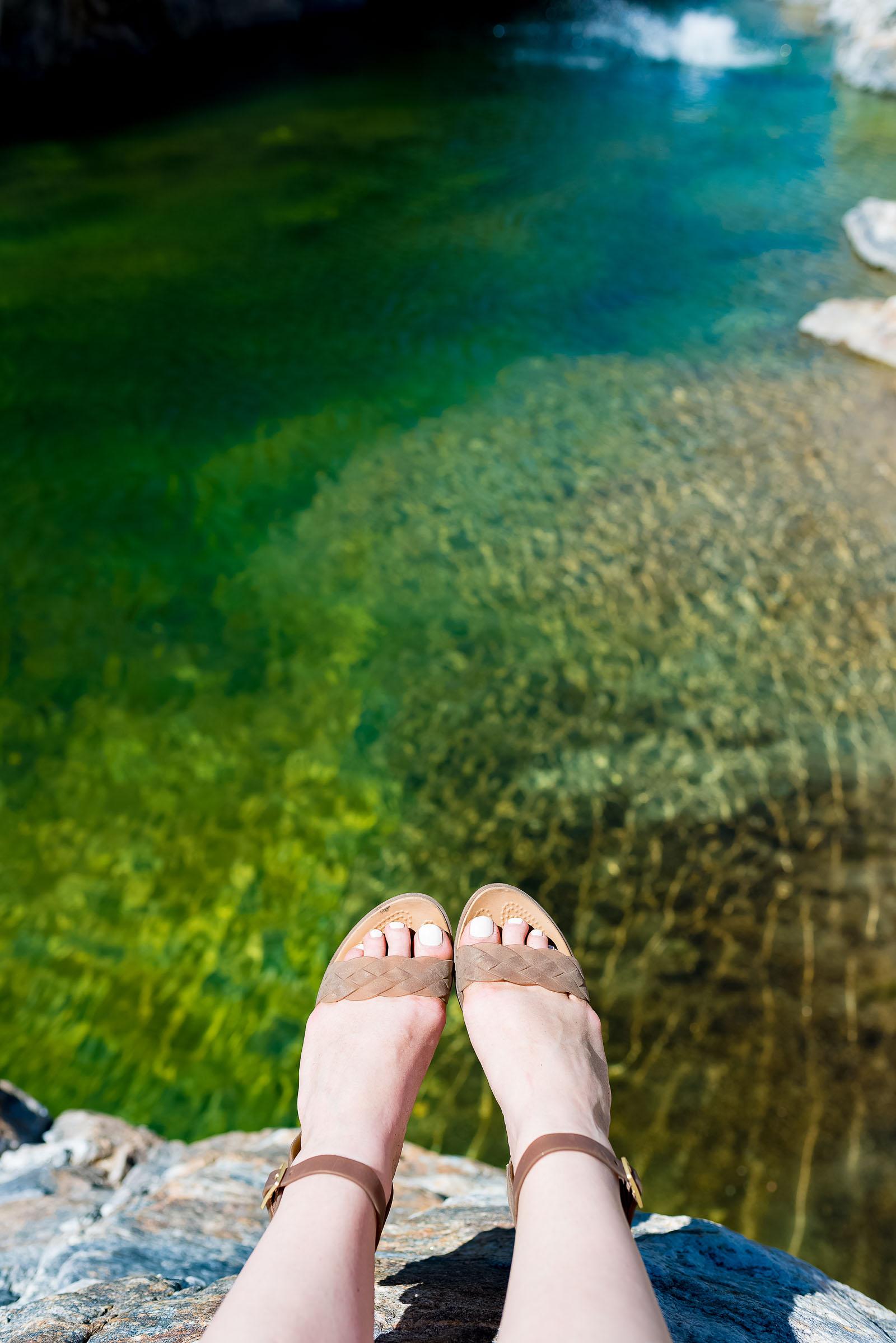 (and yes, I hiked in my trusty Croc sandals and didn't have any issues keeping up with the group. So officially, I can say I hike in heels…)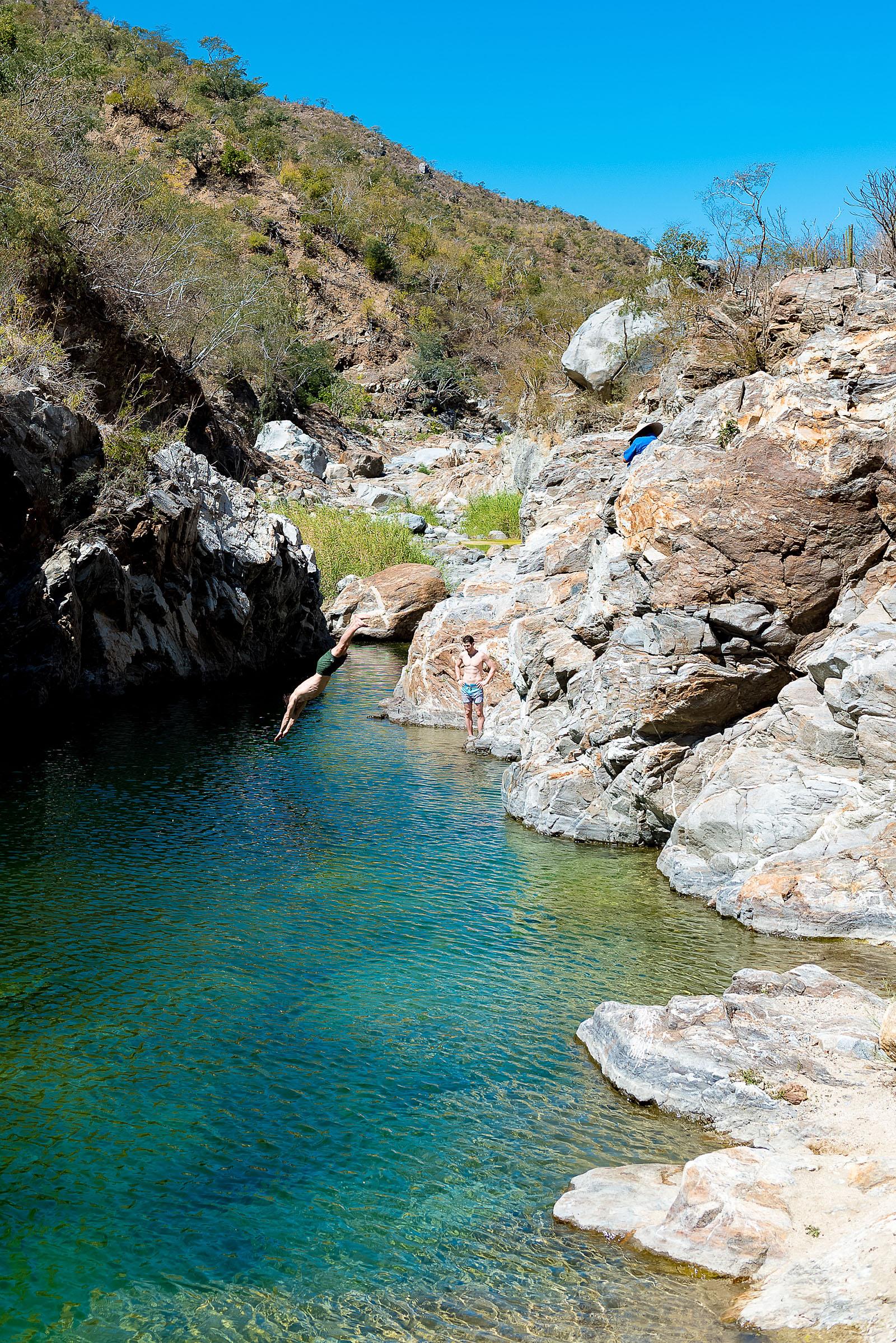 A few of us even took the full plunge in!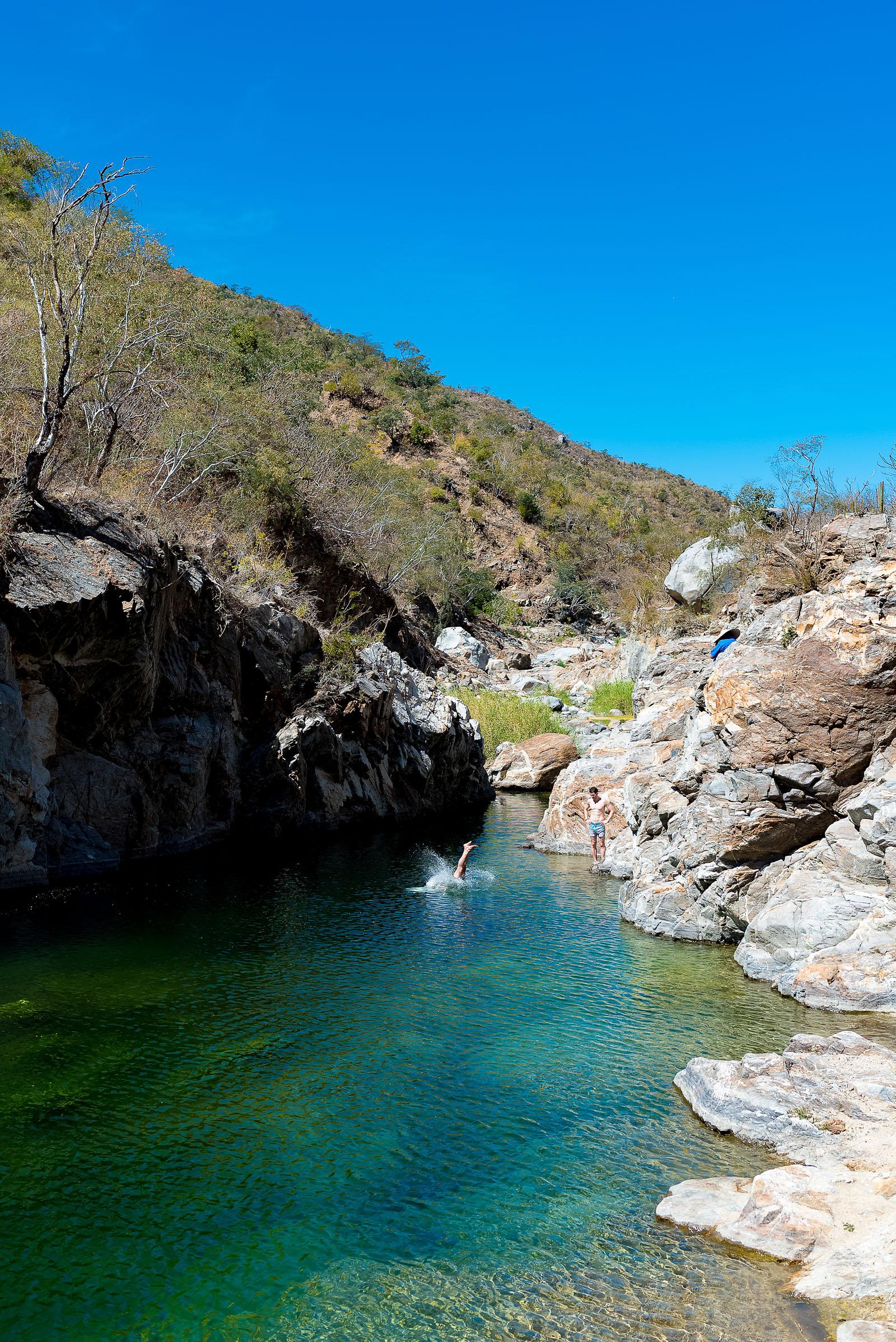 Hi, Jason!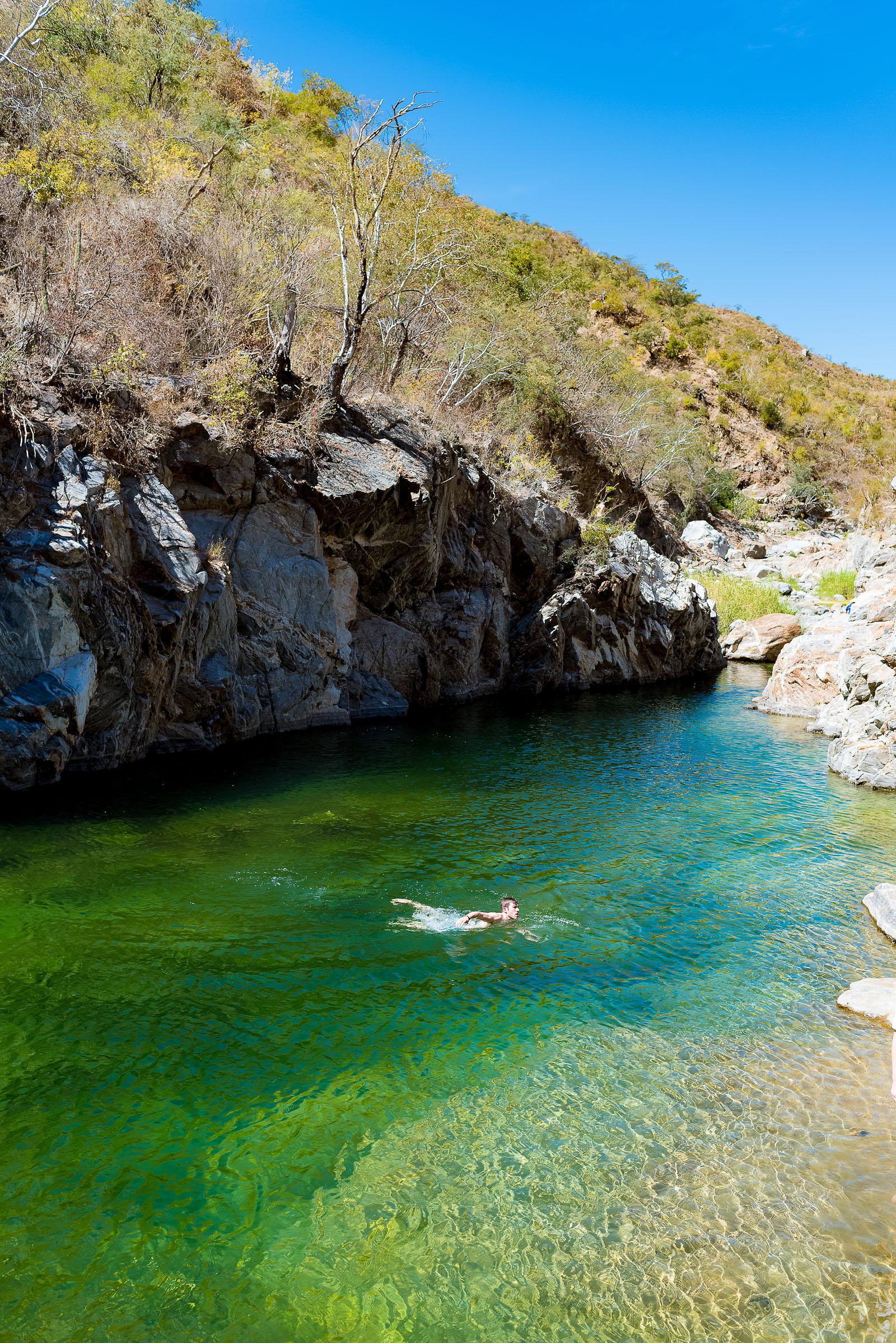 And hi, Bret!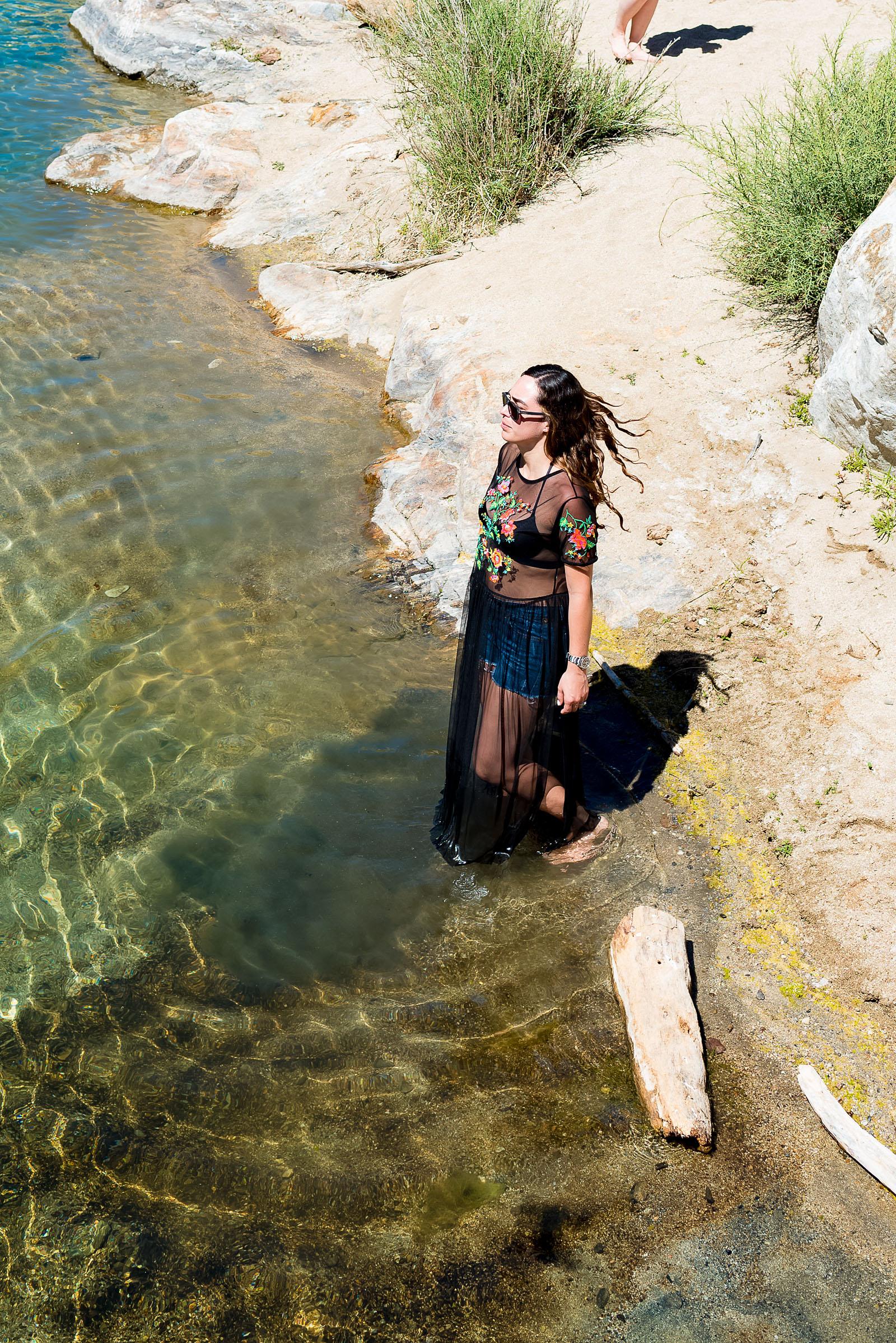 Needless to say we all enjoyed the gorgeous lake…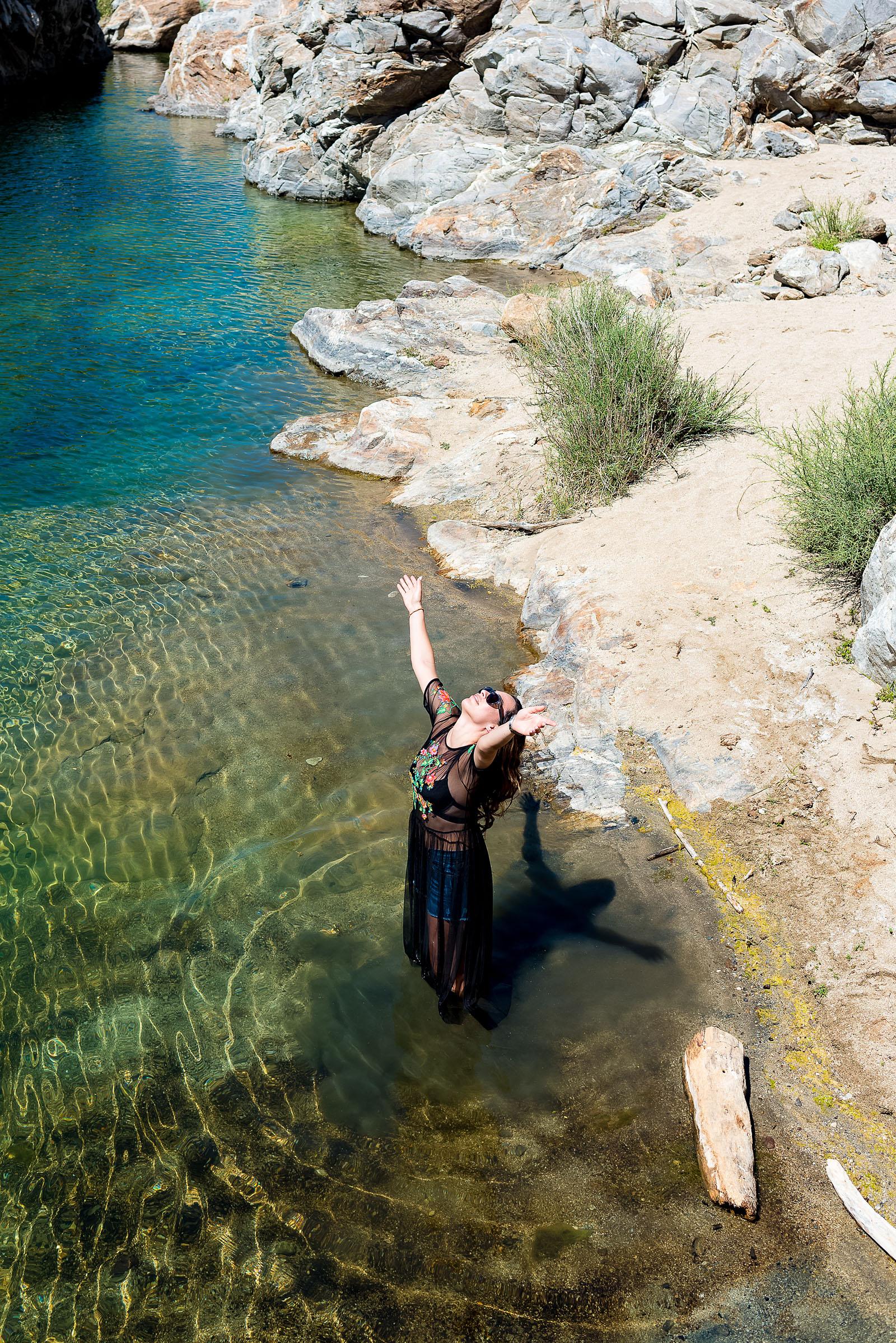 (Hi, Ana!)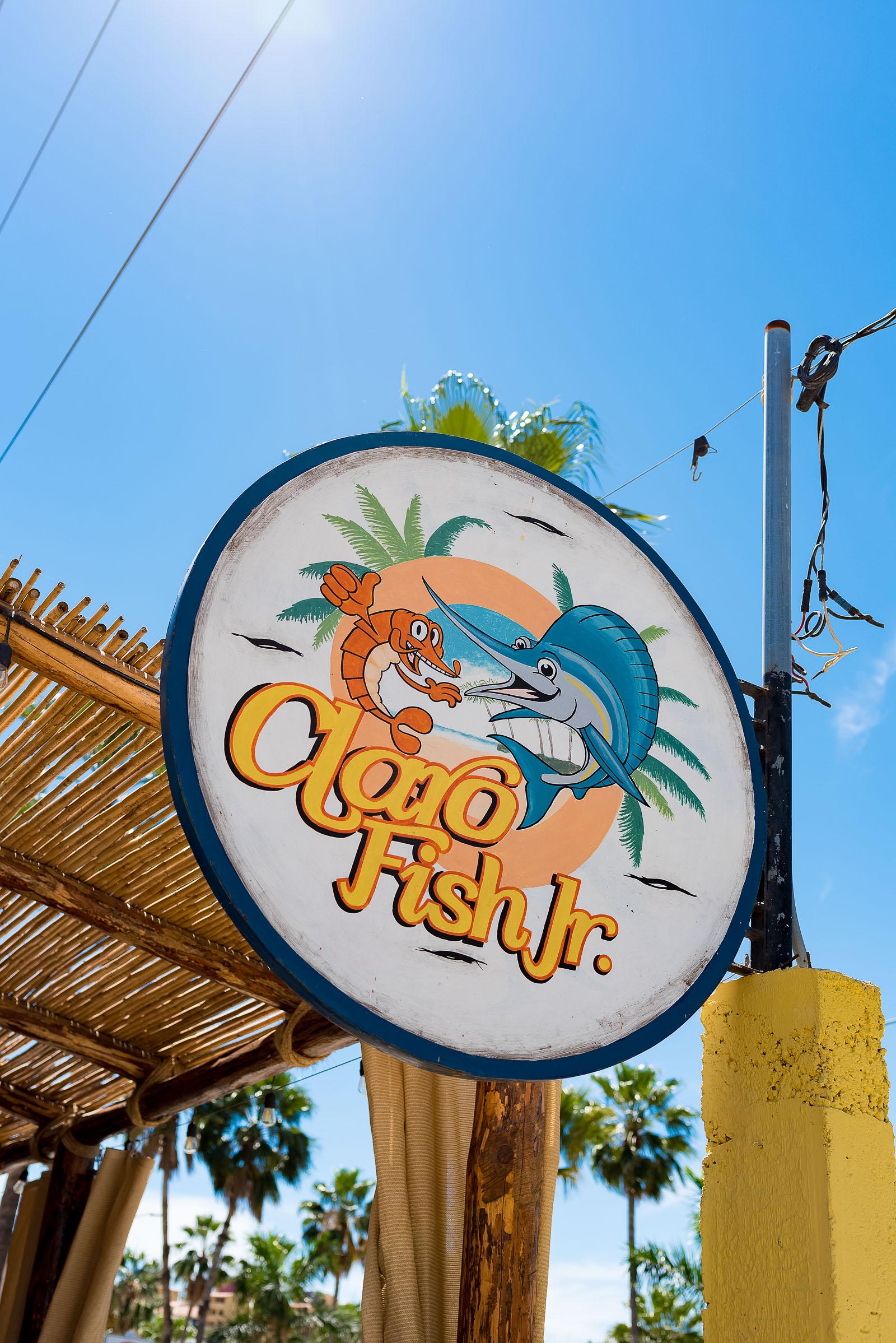 But wasn't this blog post supposed to be about tacos?
I hear you asking, and I promise I would never tease you with the 'best fish tacos in baja' without delivering.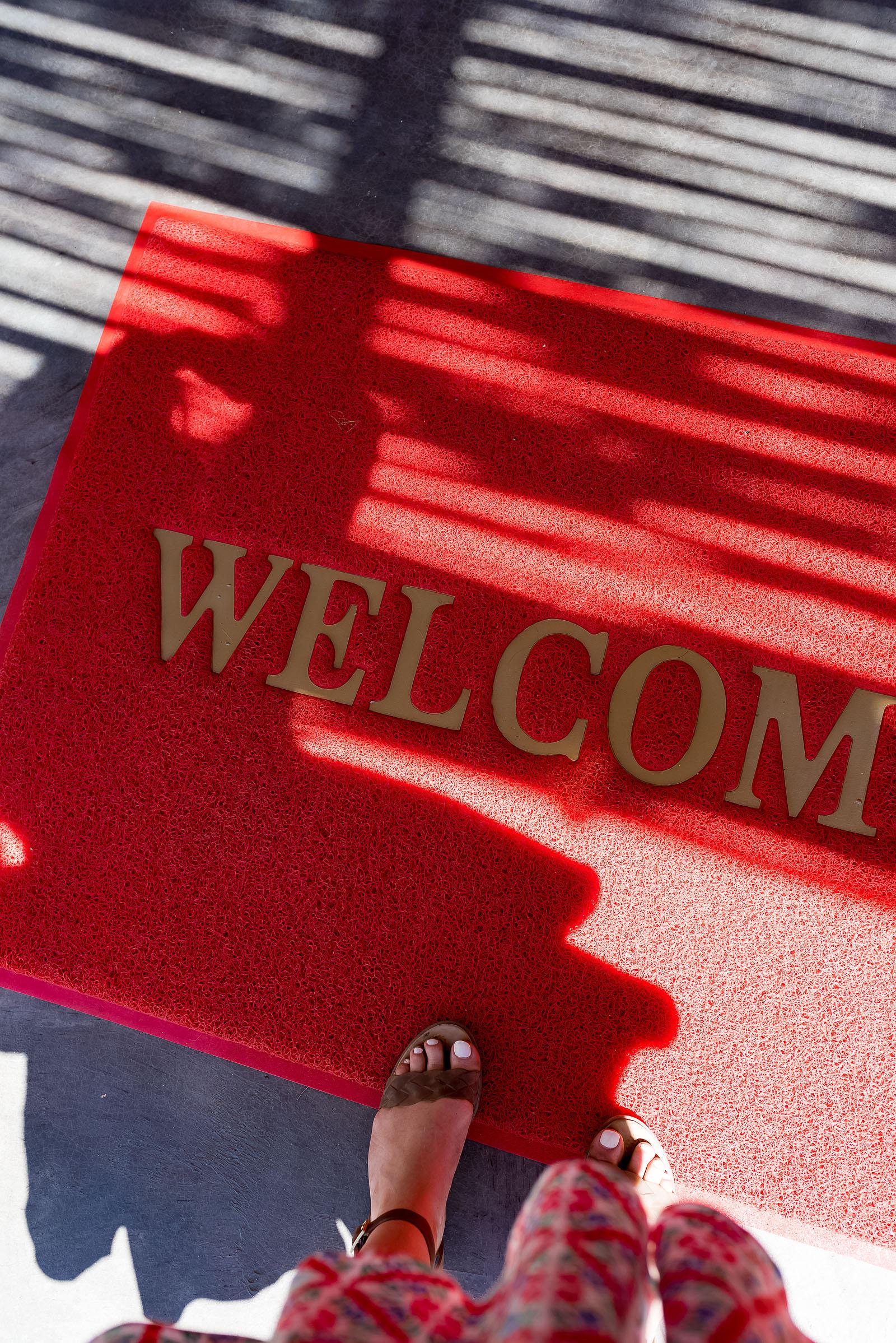 After our long hike through the mountains, we'd worked up QUITE an appetite and that's how we came to know about Claro Fish Jr.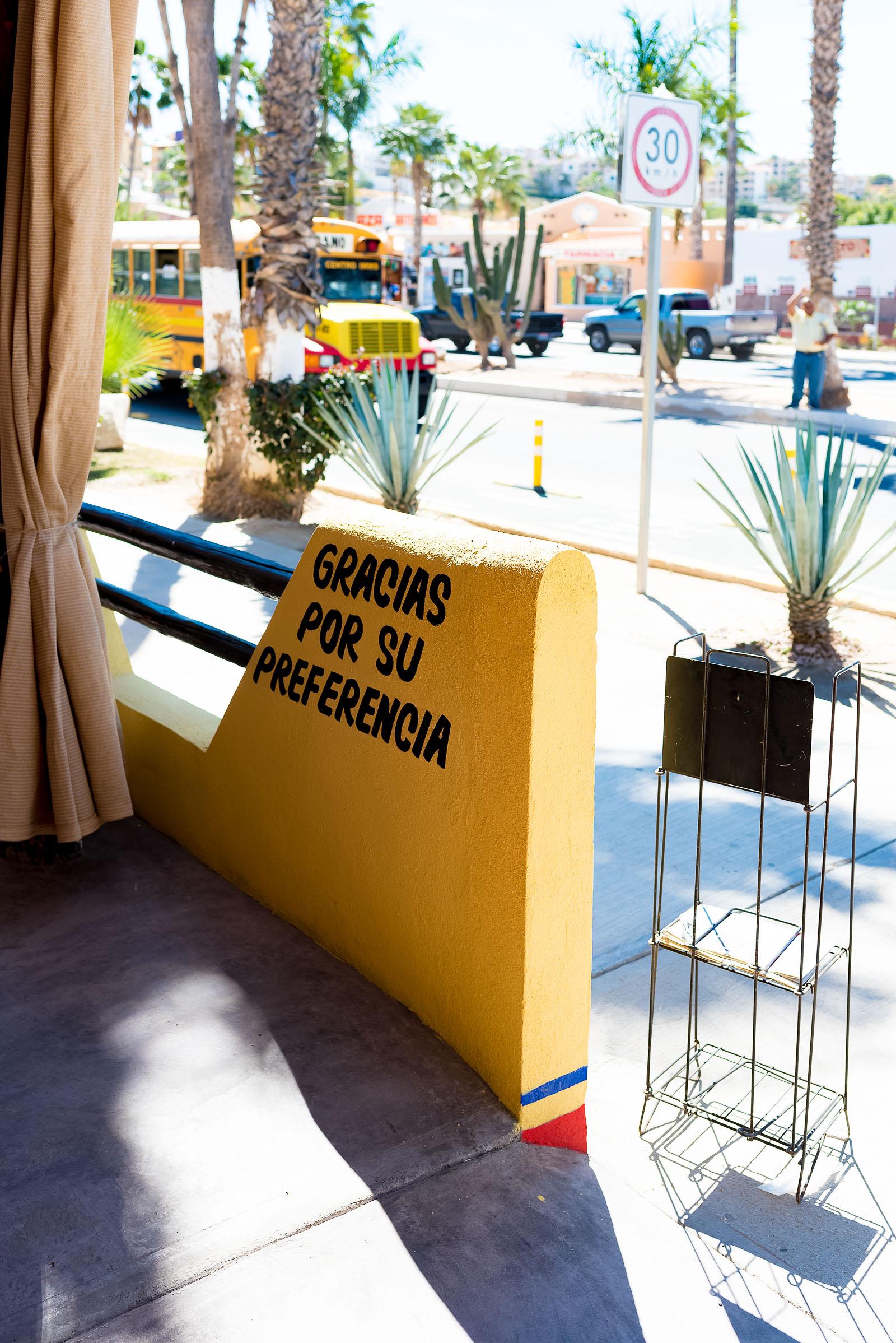 If you've been to Los Cabos before, you've probably heard of it — it's one of the highest rated taco spots in Baja! It's also a franchise you can find all across Mexico that started right in Baja.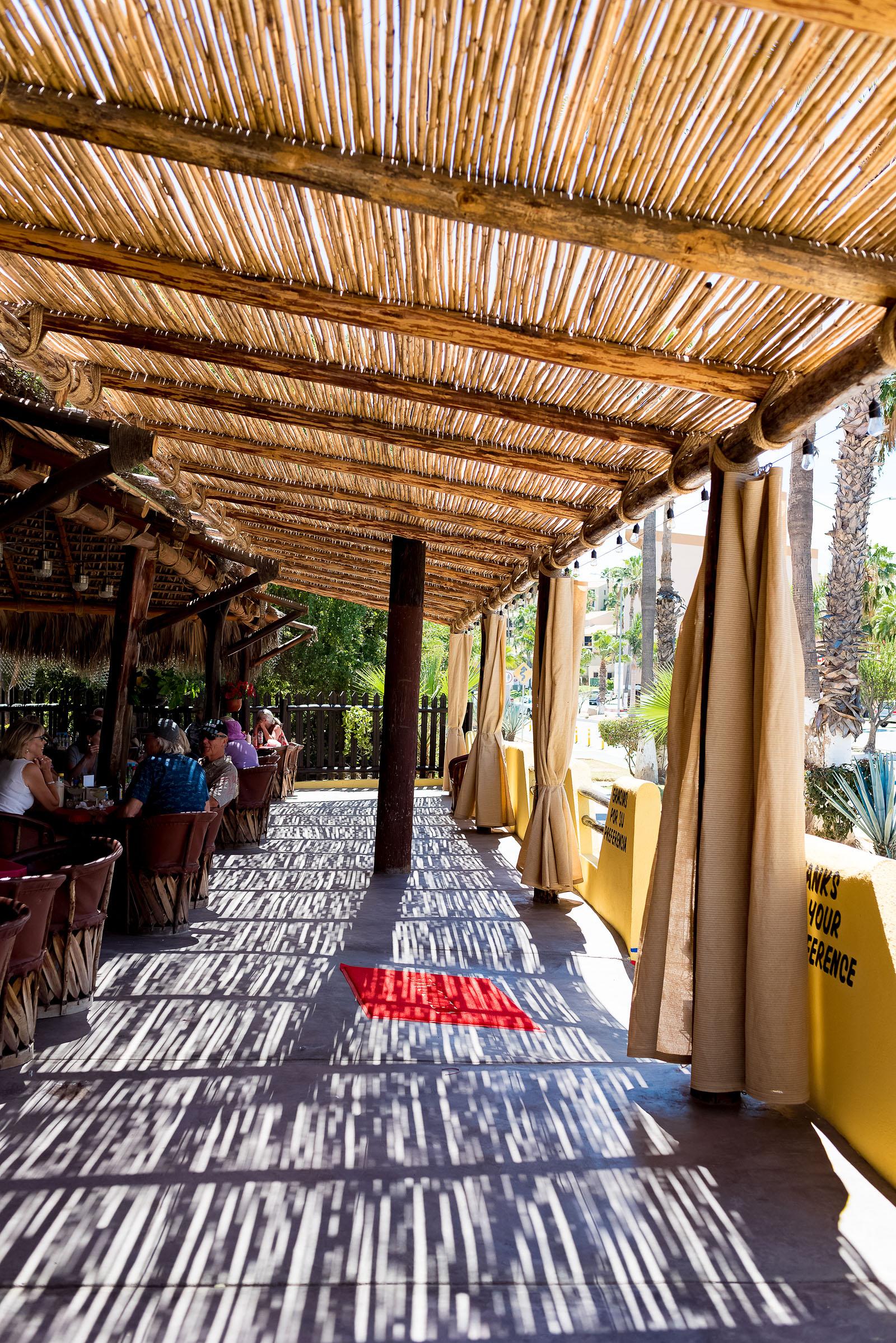 Keep a lookout for one next time you're in Mexico — but DEFINITELY don't miss it when you're in Los Cabos. The amazing seafood from the Sea of Cortez makes this particular location worth seeking out!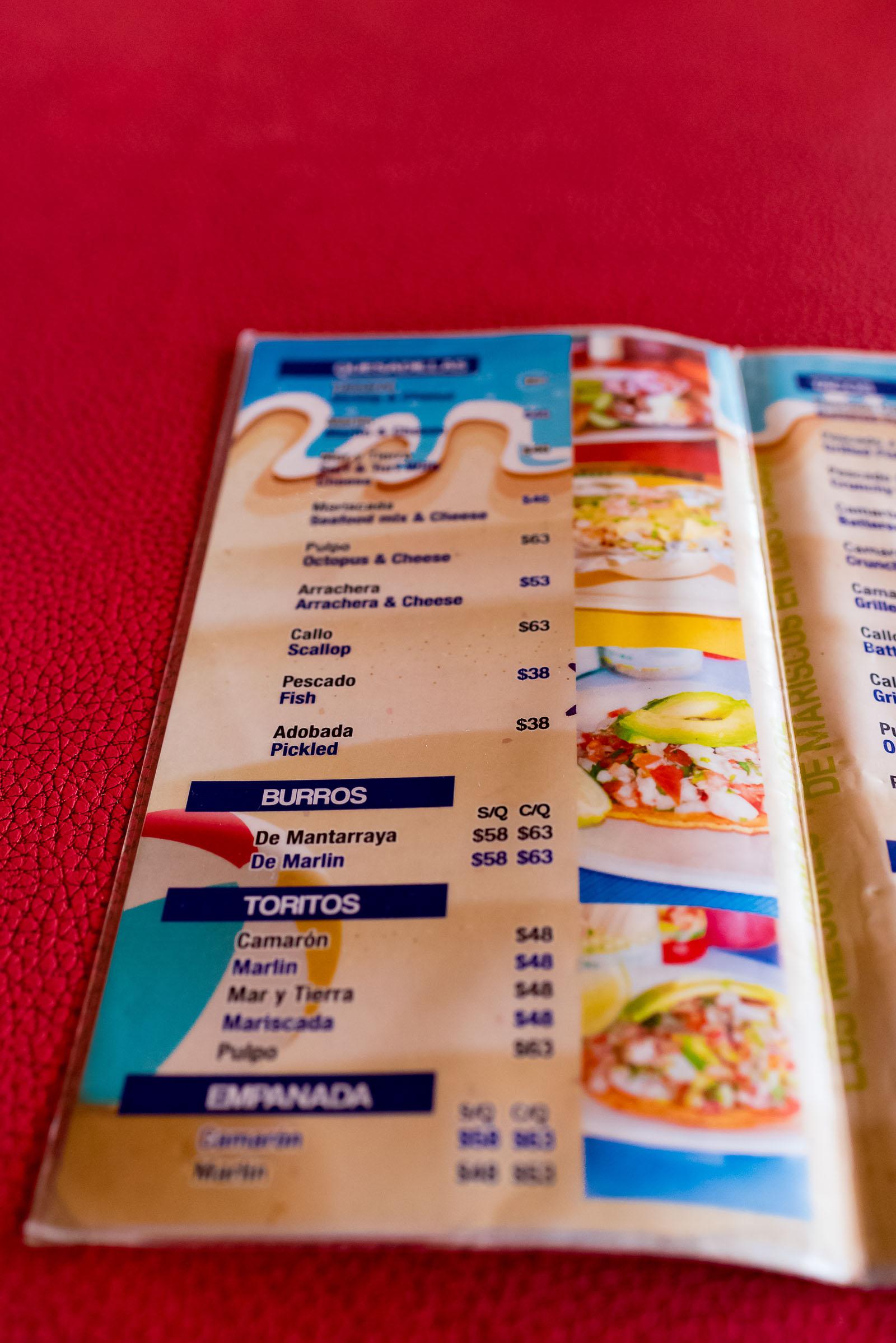 The menu is small with no frills… just choose a filling and a style (toritos, tacos, burritos, etc.).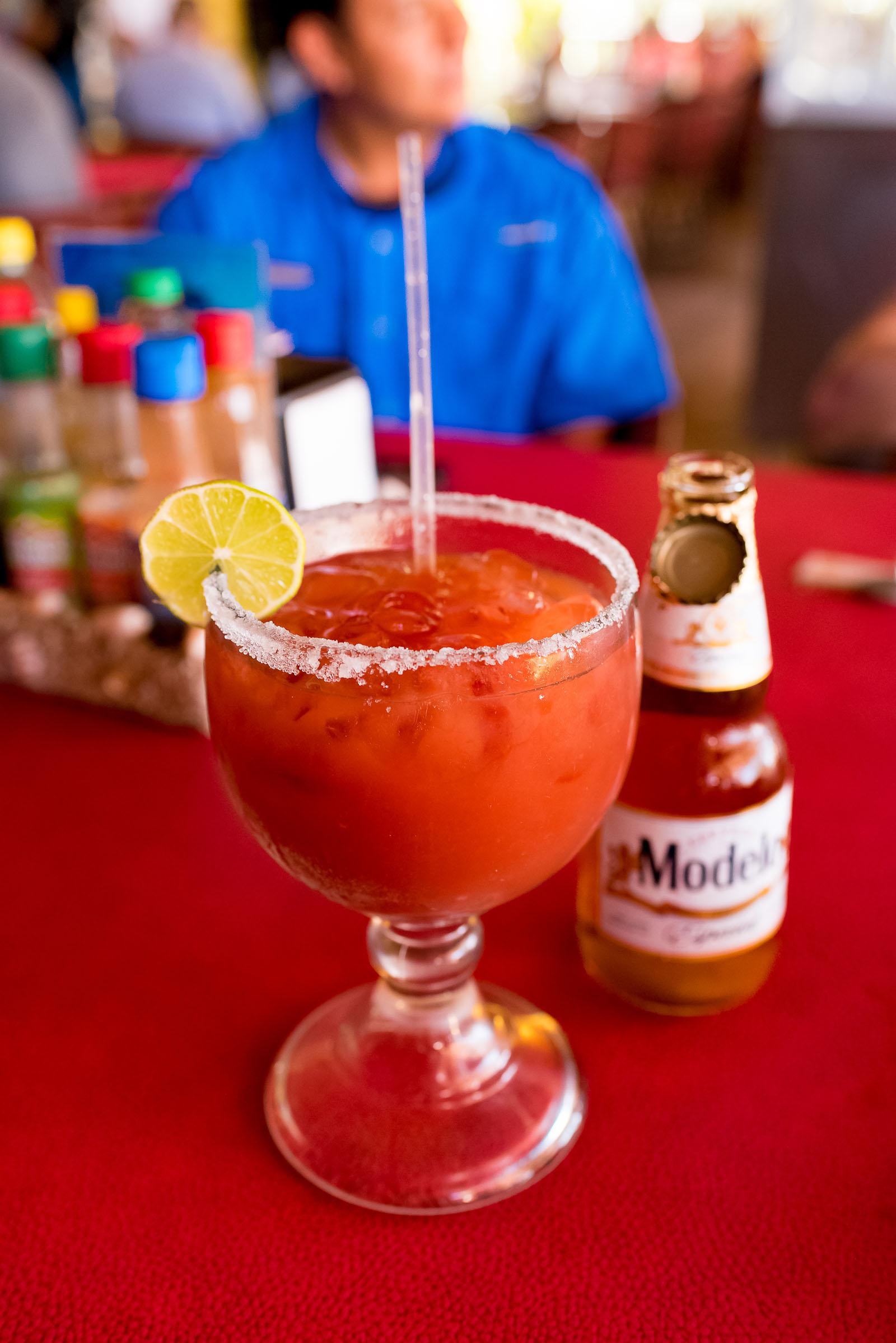 First off start with a michelada (one of my favorite drinks to have in Mexico!).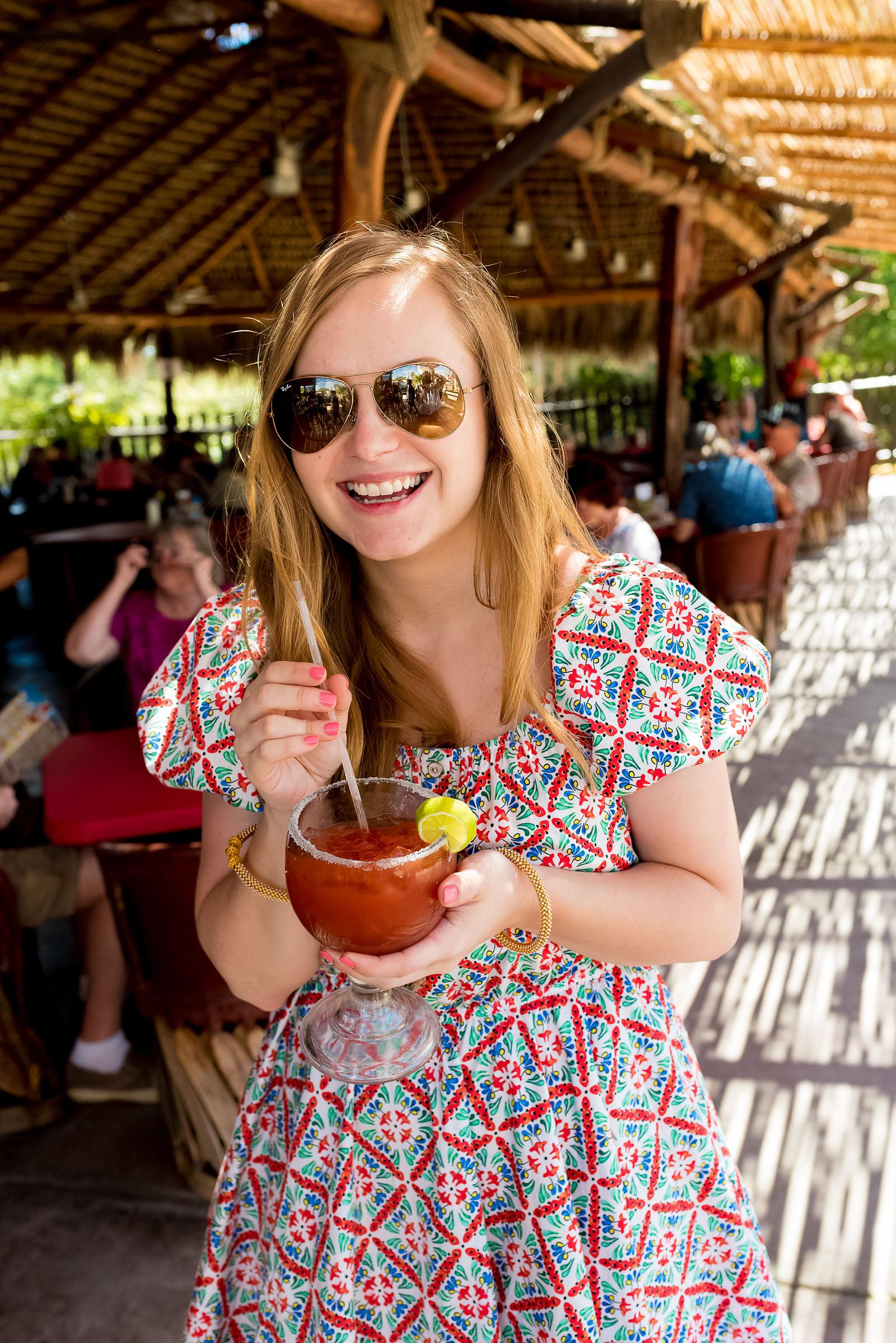 Claro Fish Jr's is spicy, zesty, and served in a huge bowl of a glass so it's the perfect post-hike recovery tonic!
Then order a dish of ceviche to share for the table — it'll disappear in moments so be sure to snap a quick photo before it's gone!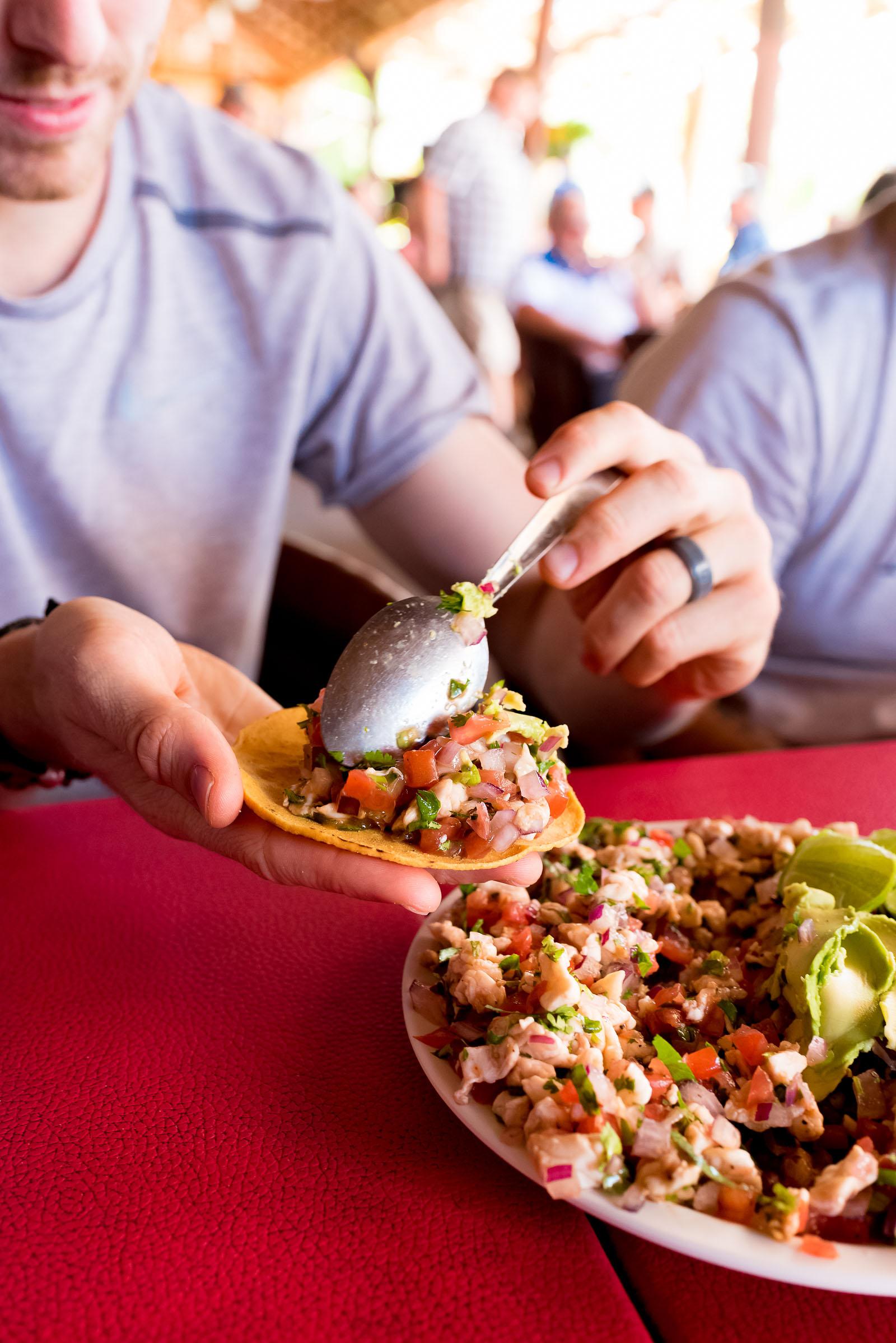 Loving ceviche the way I do, I was smitten with Claro's take.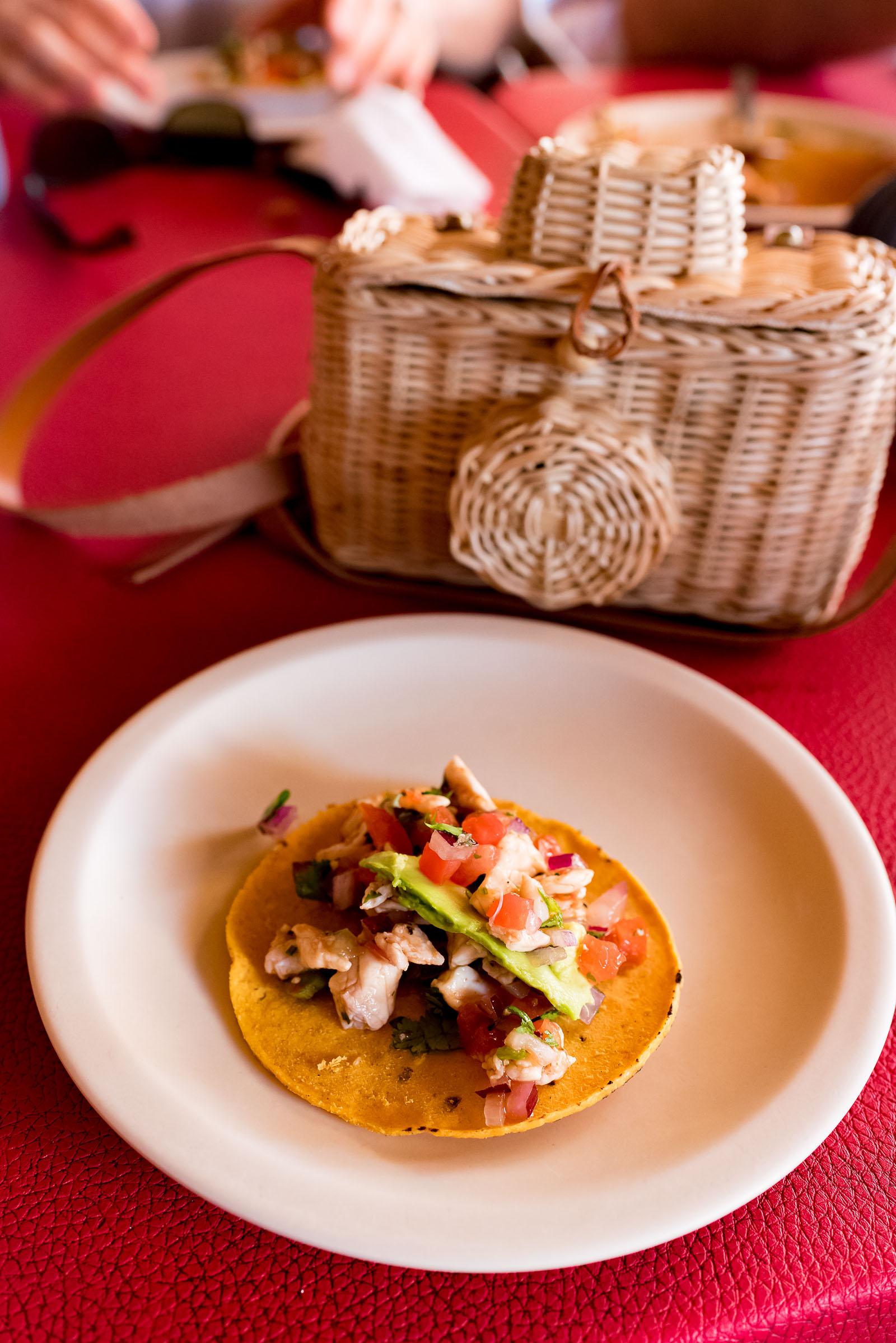 Which was perfectly zingy and fresh. You can really experience the flavors of Baja through just one super-fresh plate of ceviche!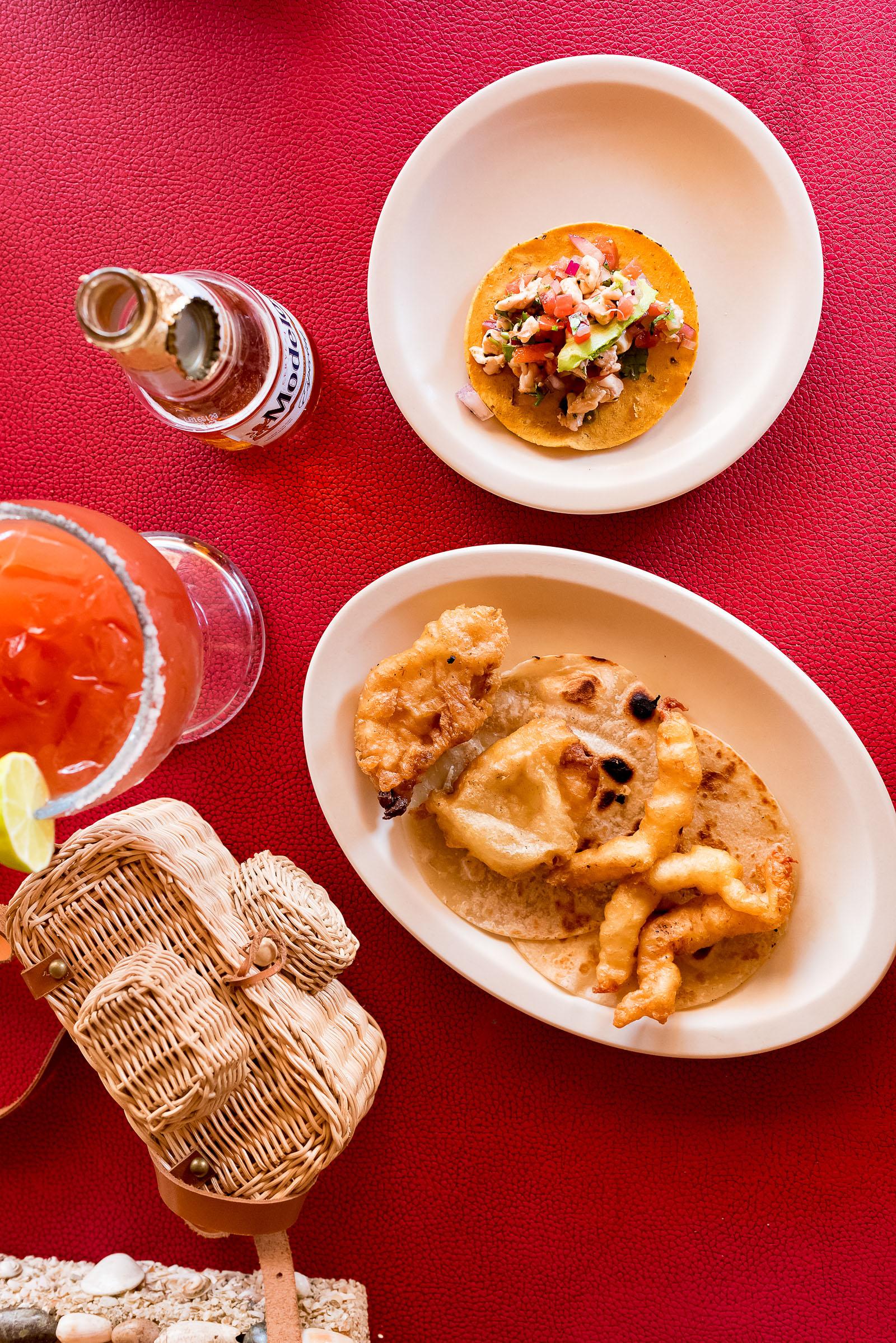 But the tacos are what you REALLY have to order here!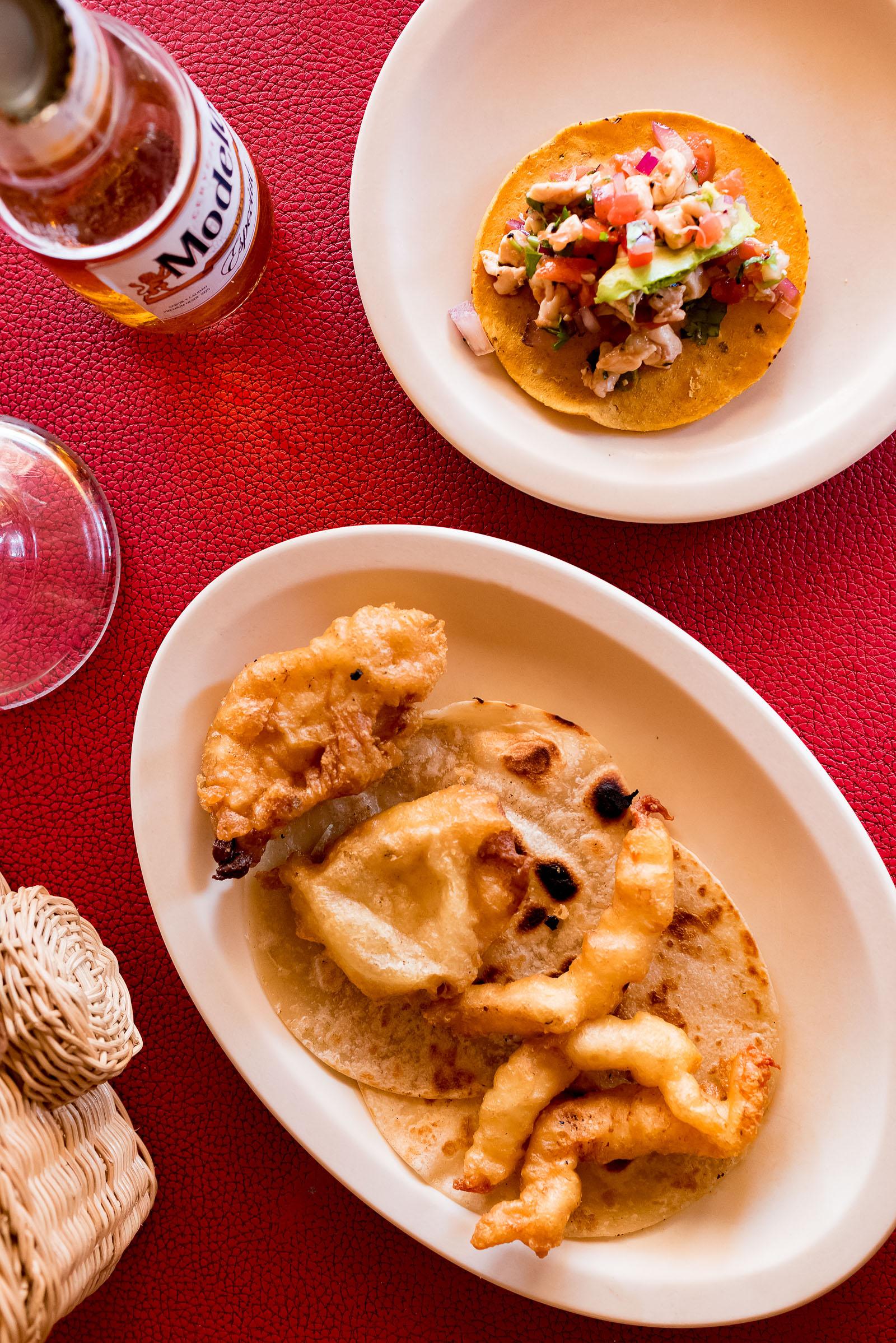 When they're first dropped at your table you might be a little disappointed… until you see the HUGE buffet of toppings and salsas you can pile on to your liking…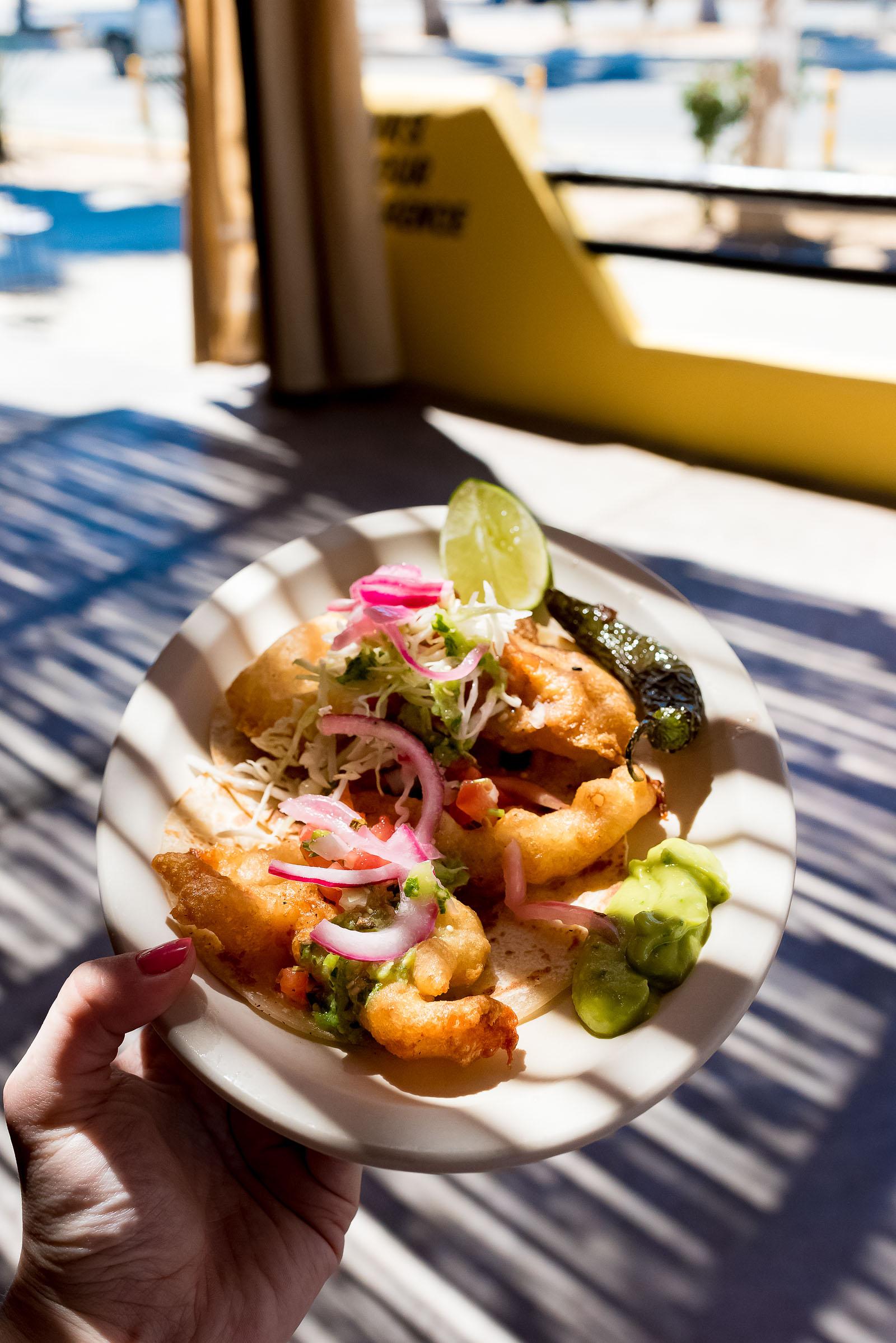 Voila! The PERFECT baja fish tacos (I tried the fried shrimp tacos too and highly recommend them!).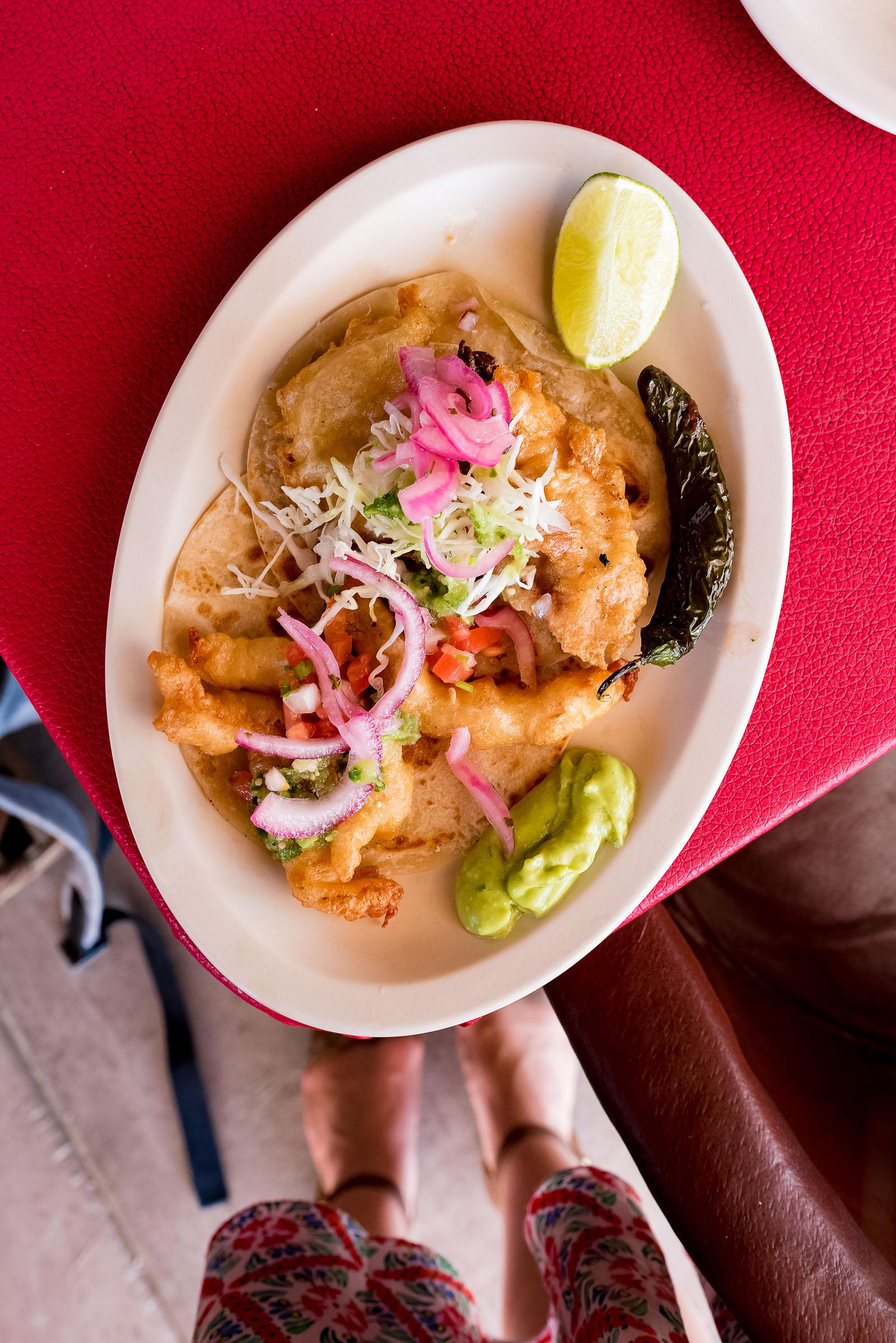 I mean have you ever looked at a sexier, more authentic plate of tacos?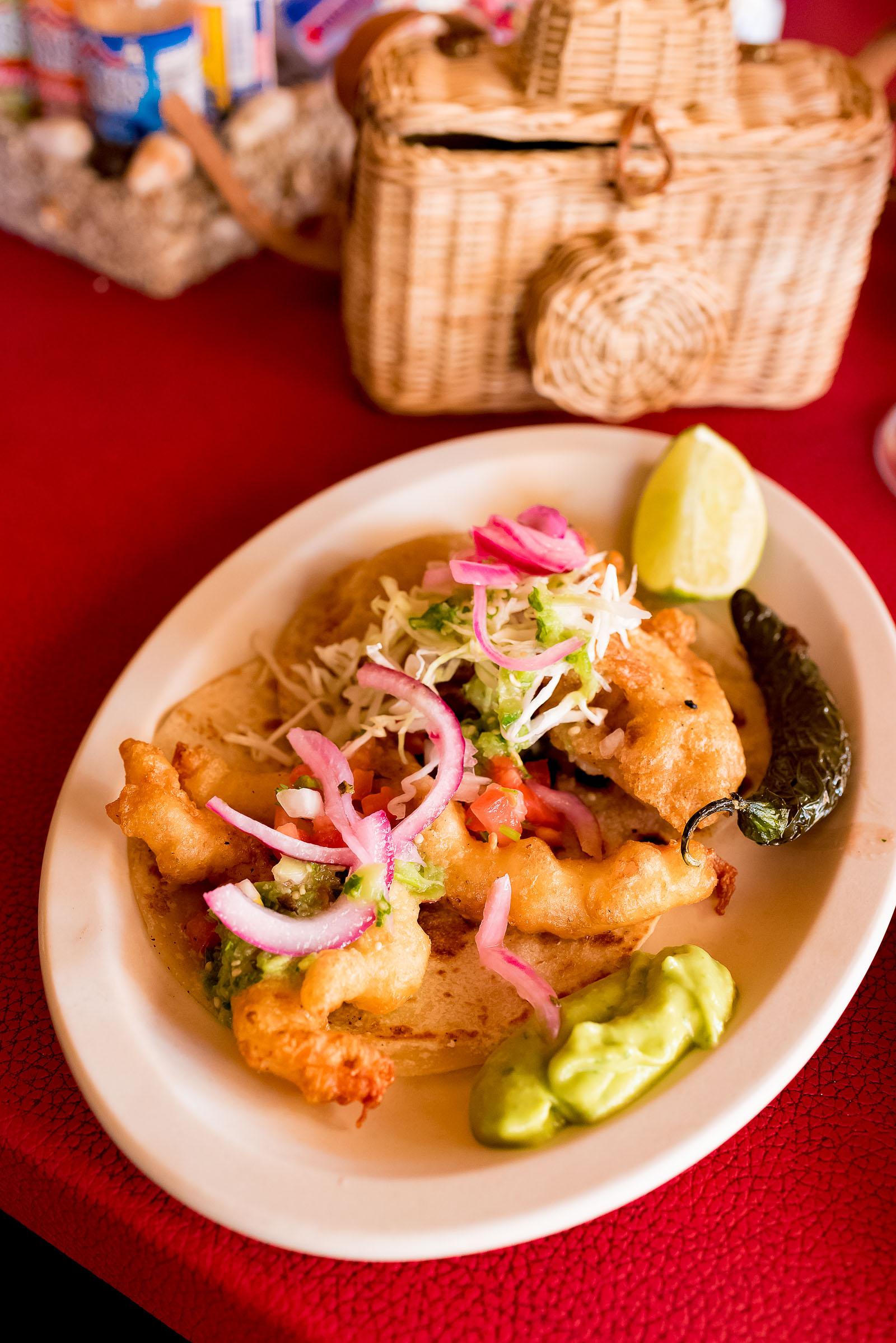 I still dream about these ALL the time. ALL. THE. TIME.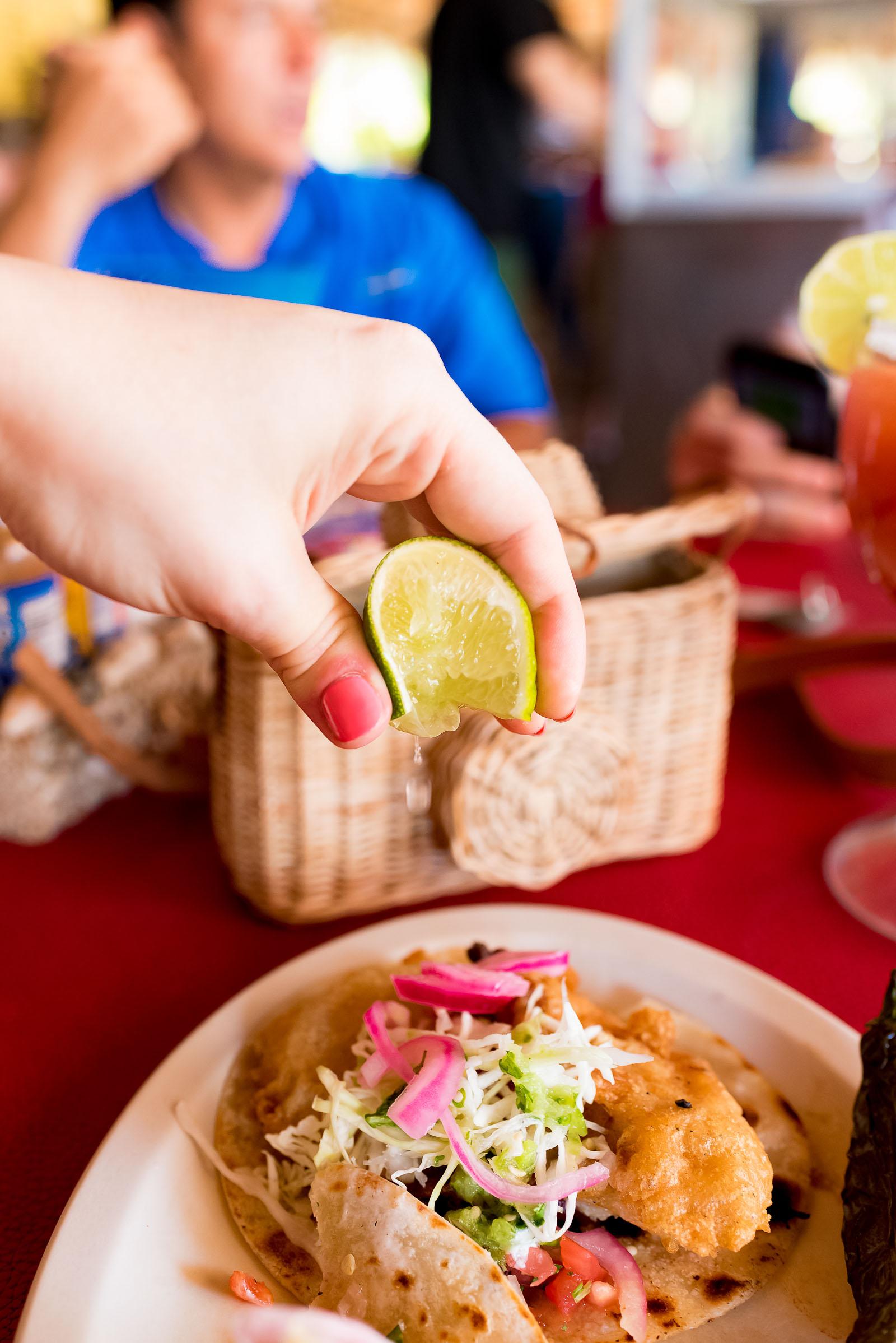 Add a good squeeze of lime on top and you have the most perfect Baja meal ever created!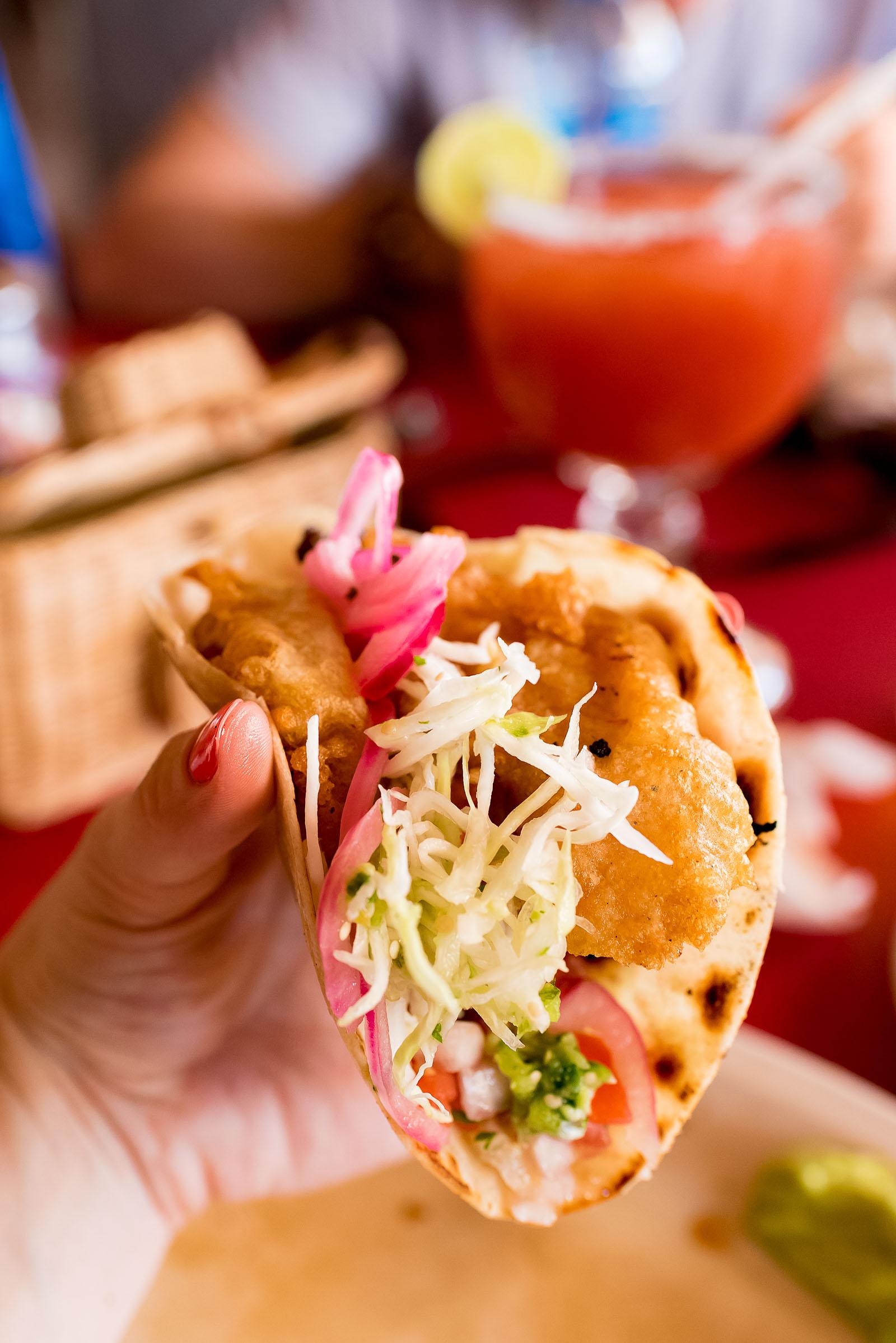 Get in my belly, gorgeous!
(Side Note: I really need to stop writing posts like this on an empty stomach… it makes for some serious food FOMO. Can you blame me?)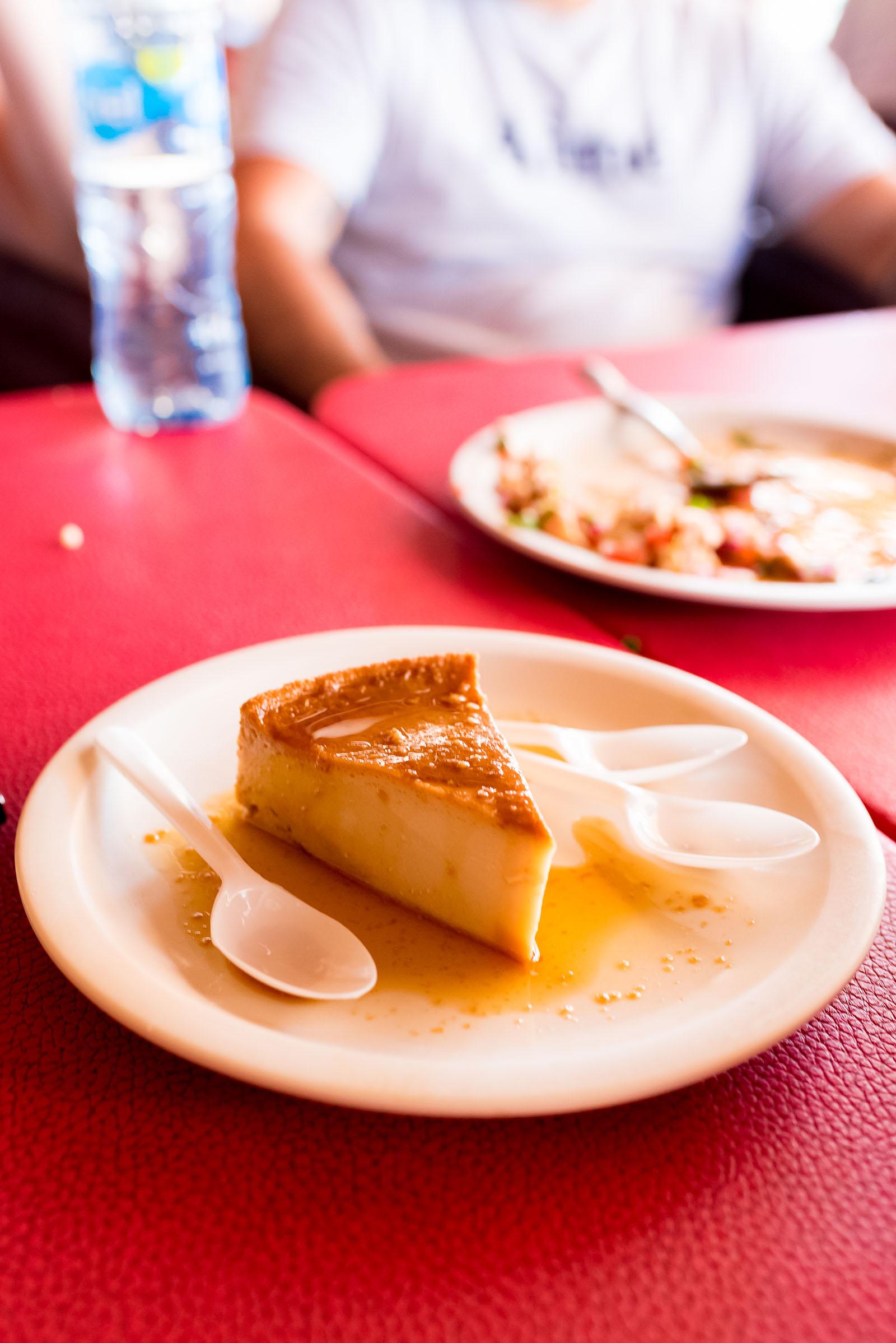 To finish, I'd highly recommend Claro's flan which is silky and full of rich caramel flavor!
The next time you're in Baja, step off the beaten path and explore the mountains where hardly any tourists ever go. Just be sure to stop for the best fish tacos in Baja at Claro Fish Jr. after!
Disclosure: I received a complimentary hike and lunch at Claro Fish Jr. through the Mexican Board of Tourism to facilitate this post. Review and all opinions are ALWAYS my own.