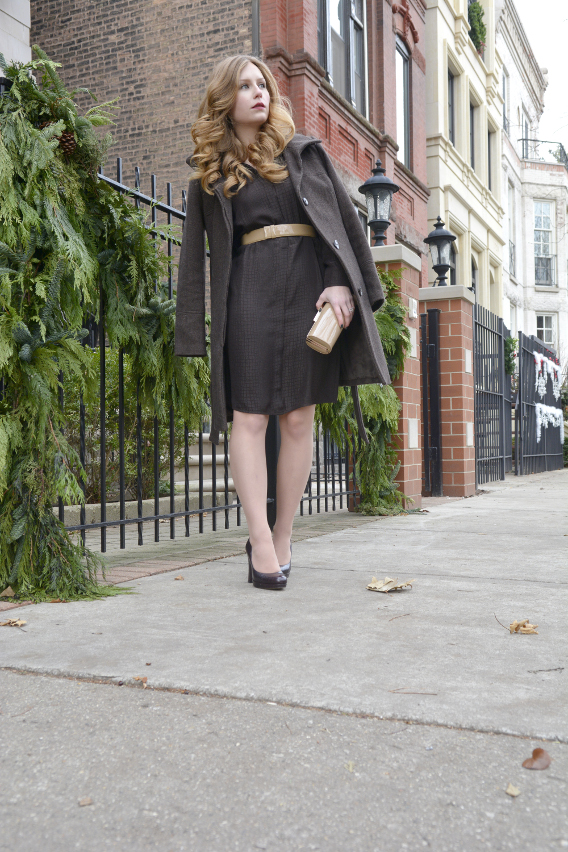 "A beautiful dress may look beautiful on a hanger, but that means nothing. It must been seen on the shoulders, with the movement of the arms, the legs, and the waist"
— Coco Chanel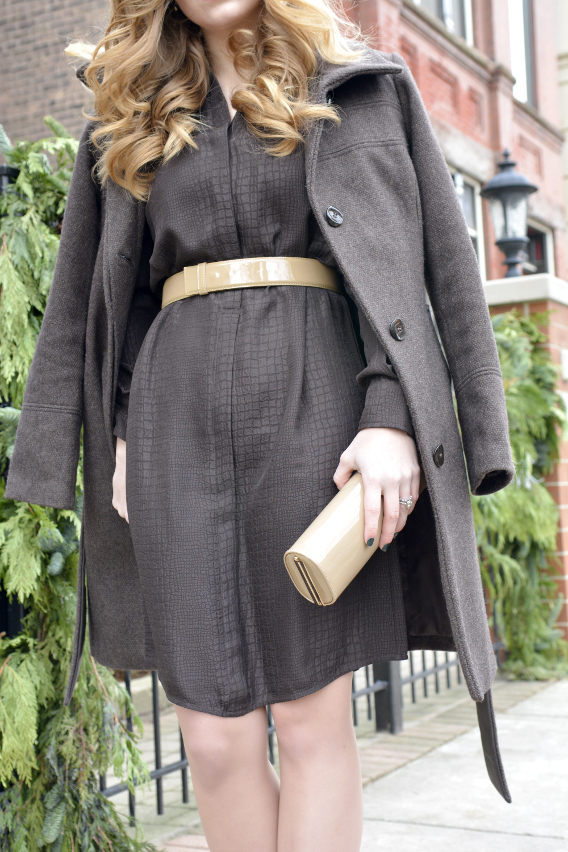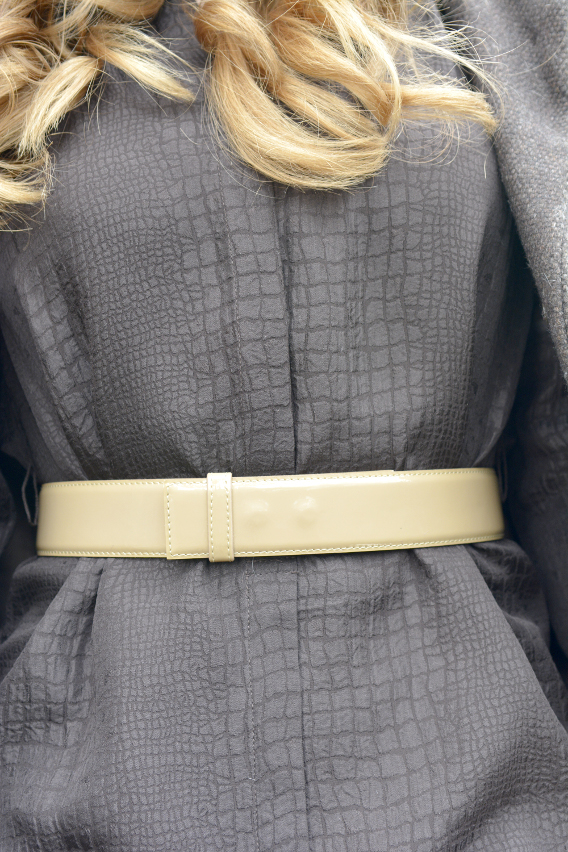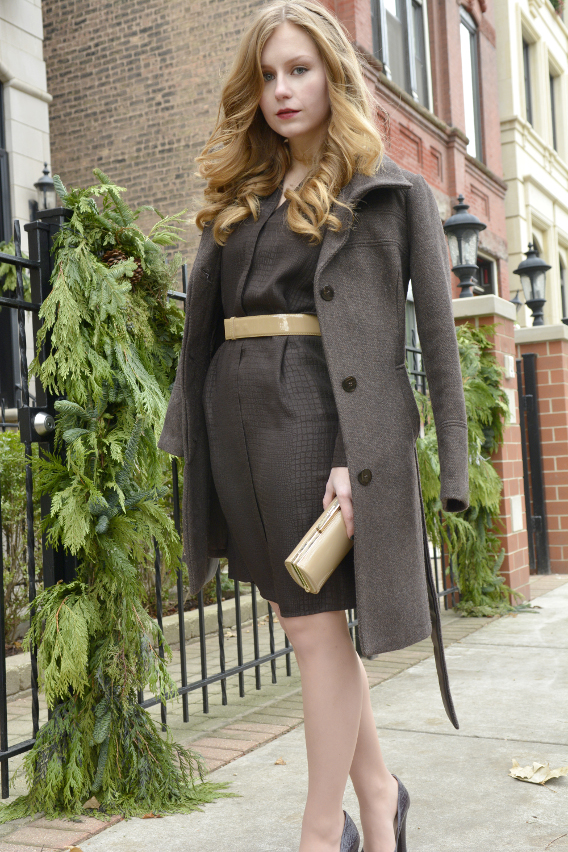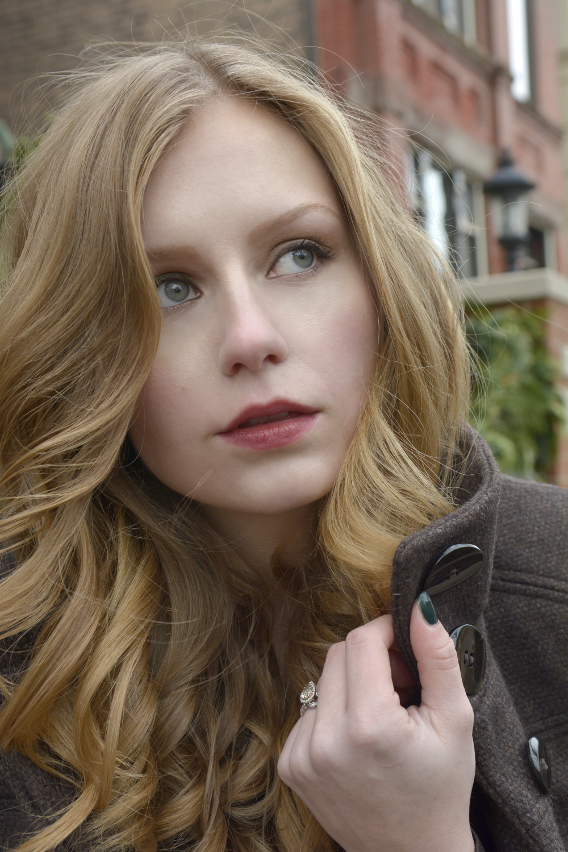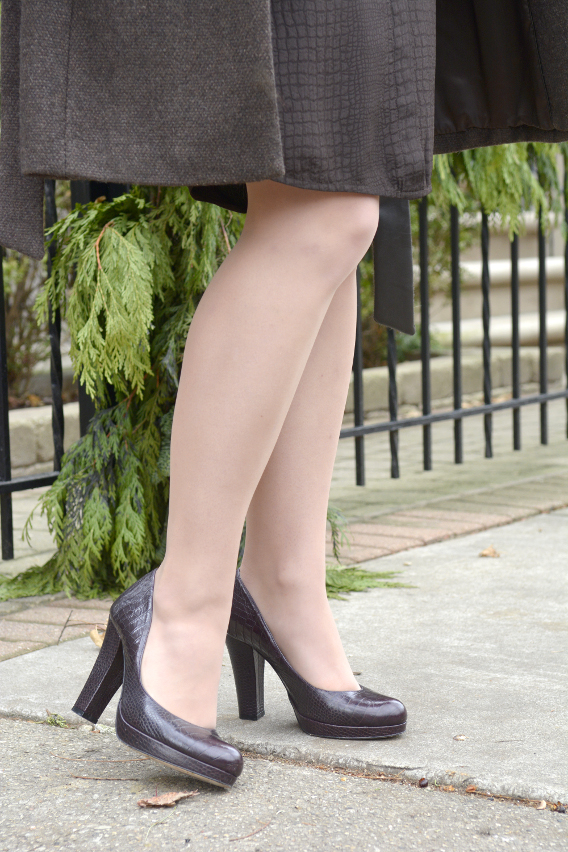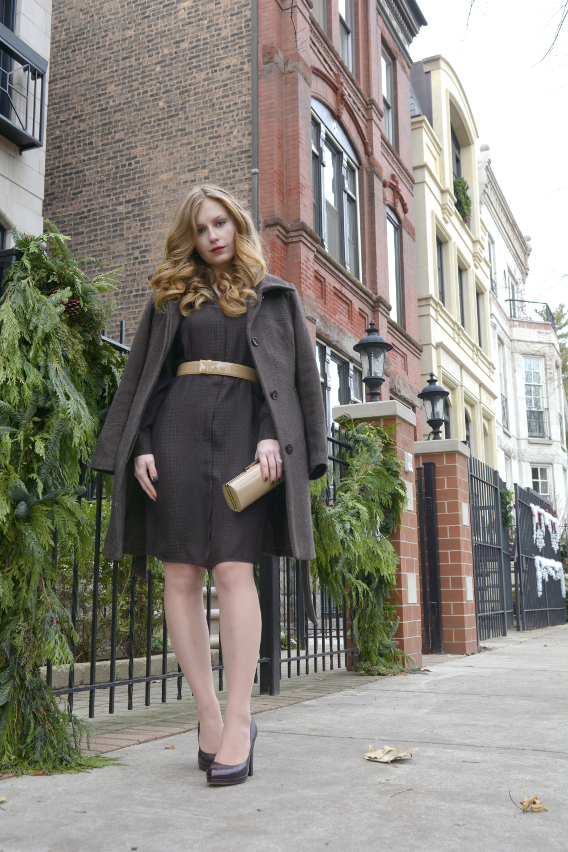 Dress – Hobbs Animal Shirt Dress in Brown (ON SALE here, as seen on the Duchess of Cambridge yesterday for Christmas)
Coat – Ellen Tracy (similar ON SALE here)
Pumps – LK Bennett (old, similar: 1 / 2)
Belt – LK Bennett (wide-version sold out, skinny-version here)
Clutch – LK Bennett 'Avona' Clutch in Light Taupe (sold out, similar)
Lips – MAC Lipliner in Burgundy (here)
Nails – Burberry Beauty No. 423 'Bottle Green' (here)
If you could see this dress in person, you would understand what Coco Chanel means by having to see the movement and elegance of a dress on the body to understand its beauty. I saw this Hobbs dress (and pinned it) over 15 weeks ago — I'd been looking for a simple chocolate dress to wear during the colder months and this was practically the only thing I could find. But I waited to buy it because I wasn't sure if the dress would end up looking more like a sack and less like an actual dress on me. When it went on sale two weeks ago I decided to take the plunge and order it, figuring I could always return it if it didn't work out.
When it arrived a few days later, I wasn't hopeful. I did absolutely love the color and the sheen of the silk fabric but on the hanger the shape of this dress seemed nonexistent. How many times in my life have I judged a dress by how it looks on a hanger? After this one I never will again! Once I put it on, the fluid movement of the dress and the beautifully subtle details of the fabric had me entranced. I couldn't believe how flattering the dress was! Ever since it's become my new favorite, classic enough to work for day or night with a quick change of accessories. It just goes to show: don't judge a dress by how it looks on the hanger.
P.S. This nail color (first seen here) has also become one of my favorite colors.