"Everybody loves things that sparkle."
— Philip Treacy
SHOP THE LOOK:
Dress – Asos Red Carpet (under $230!) || Pumps – Old Navy (only $37!) || Clutch – Zara (similar) || Necklace – Zara (similar) || Lips – MAC in 'Rebel'
Photos courtesy of Ali of Those White Walls
With Thanksgiving behind us, the holiday season has officially begun!
Are you ready for the onslaught of gifts, evergreen, and carols? Everywhere you go?
Are you READY for the holiday party season?
There's really nothing like it! Sequins, velvets, furs, and plenty of sparkle ALL can work in ONE outfit!
Be still, my glamorous-loving heart.
Can you believe this gorgeous dress I've bought for this year's parties is from Asos? I had to do a triple-take when I first saw it AND it's relatively reasonable price tag. For an under $250 sequin dress, this one really LOOKS designer in person.
While my talented photographer friend Ali and I shot these photos, so many people stopped to comment on it. Two girls even thought it was a Chanel piece!
It just goes to show that holiday dressing can be show-stopping at just about any price point —
All you need is a killer dress, some great pumps, and some glamorous accessories…
Killer Dress:
Great Pumps:
Glamorous Accessories:
And, even more exciting… it's Black Friday! Right now, dozens of retailers are giving huge discounts on brands that may typically be out of your holiday outfit budget all-together. My favorite sale right now is at Shopbop where they're offering a 'buy more, save more' promotion on just about everything on the site from great cocktail dresses, to luxe shoes, to statement earrings!
And you can also snag some pretty great discounts during Net-a-Porter's semi-annual sale too!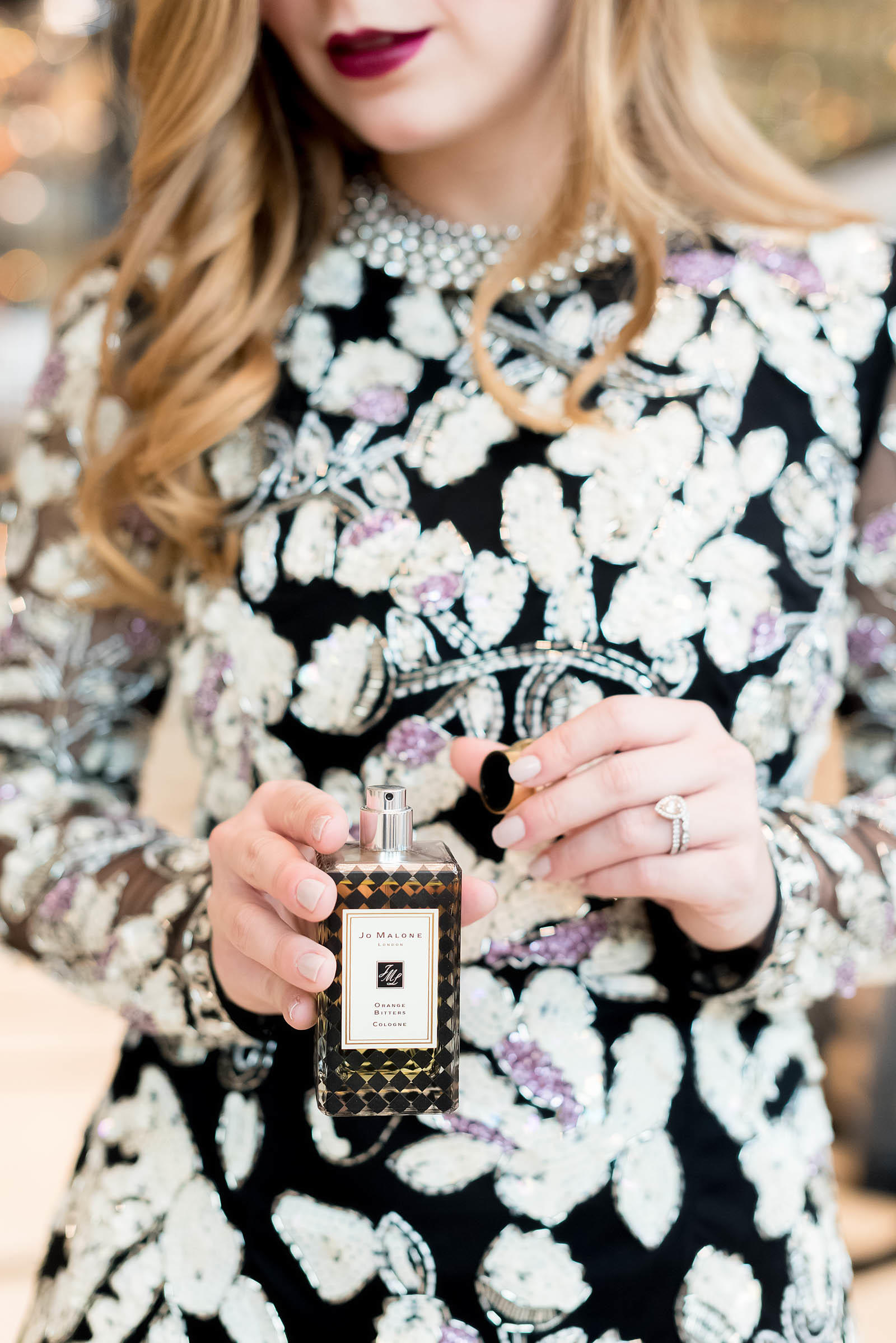 And just in case you're looking for the perfect scent to complete your holiday look, here's a sneak peek at my favorite for the season (full post coming next week!).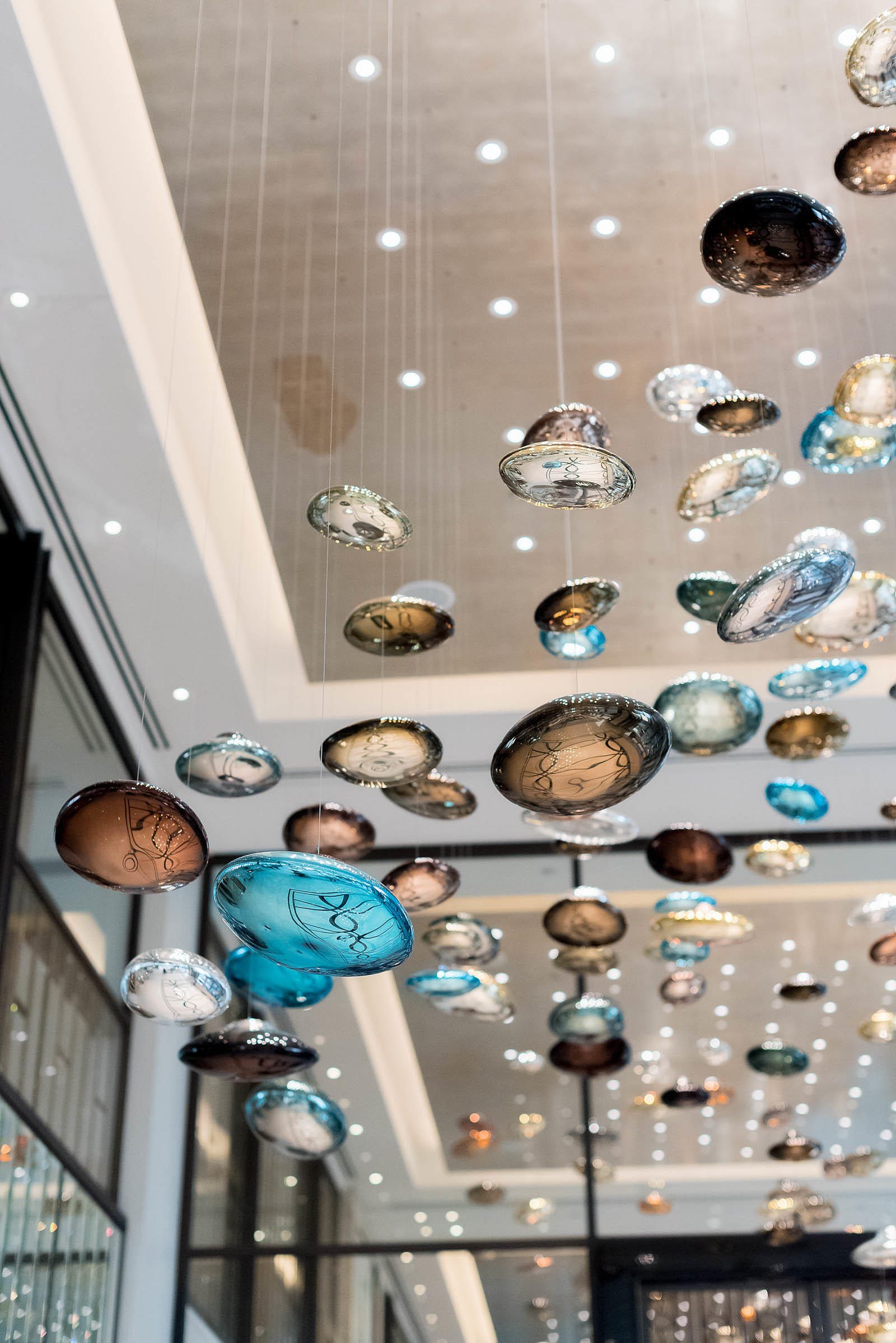 And a very special thank you to the team at the Langham Hotel in Chicago for allowing us to shoot in their BREATH-TAKING Lobby!