"One can't paint New York as it is, but rather as it is felt."
— Georgia O'Keeffe
SHOP THE LOOK:
Shirt – Zara || Dress – Warehouse || Sneakers – Zara || Bag – MCM (new season version) || Sunglasses – Prada || Earrings – c/o Bauble Bar || Lips – MAC in 'Rebel'
Photos courtesy of Ali of Those White Walls
It's hard to believe it's already been a few weeks since NYFW. The entire experience was such a whirlwind!
One of the best parts of our trip (and one of the biggest parts of our behind-the-scenes video diary) was having the chance to do professional shoots at so many famous NYC landmarks like the Brooklyn Bridge and like today's look at the Flatiron Building.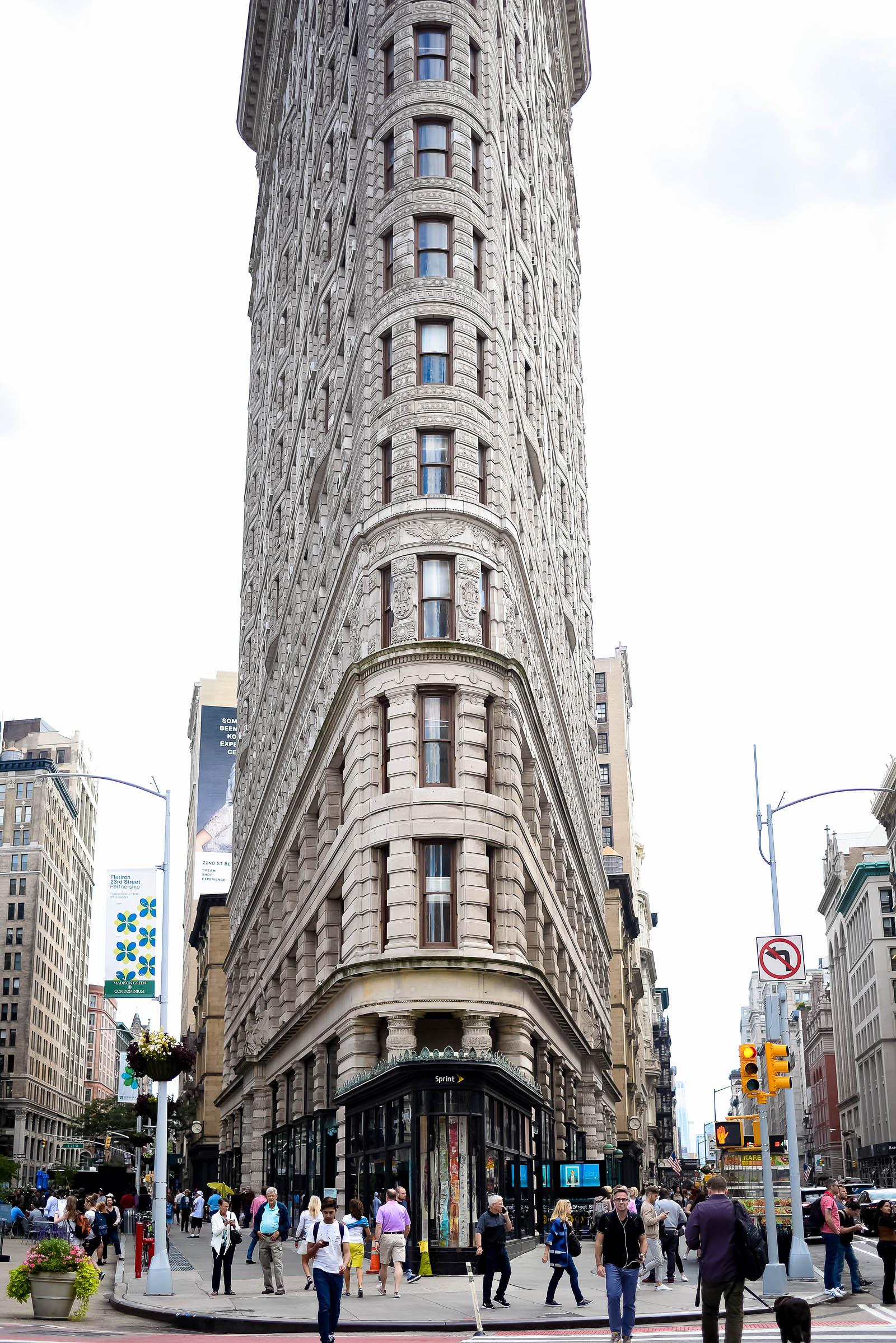 Which is both one of NYC's most iconic buildings and such a fun, busy place to shoot!