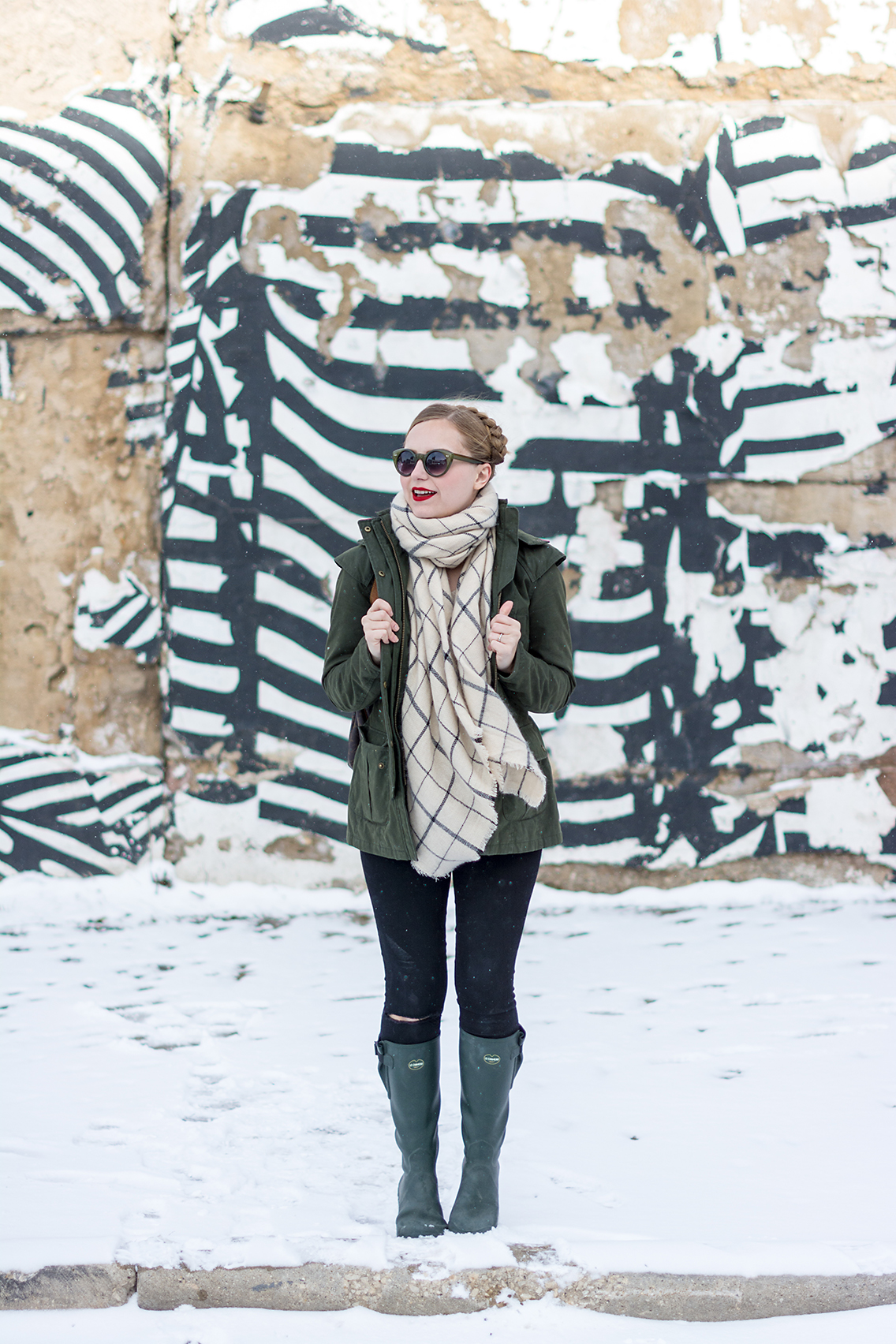 "In wisdom gathered over time I have found that every experience is a form of exploration."
— Ansel Adams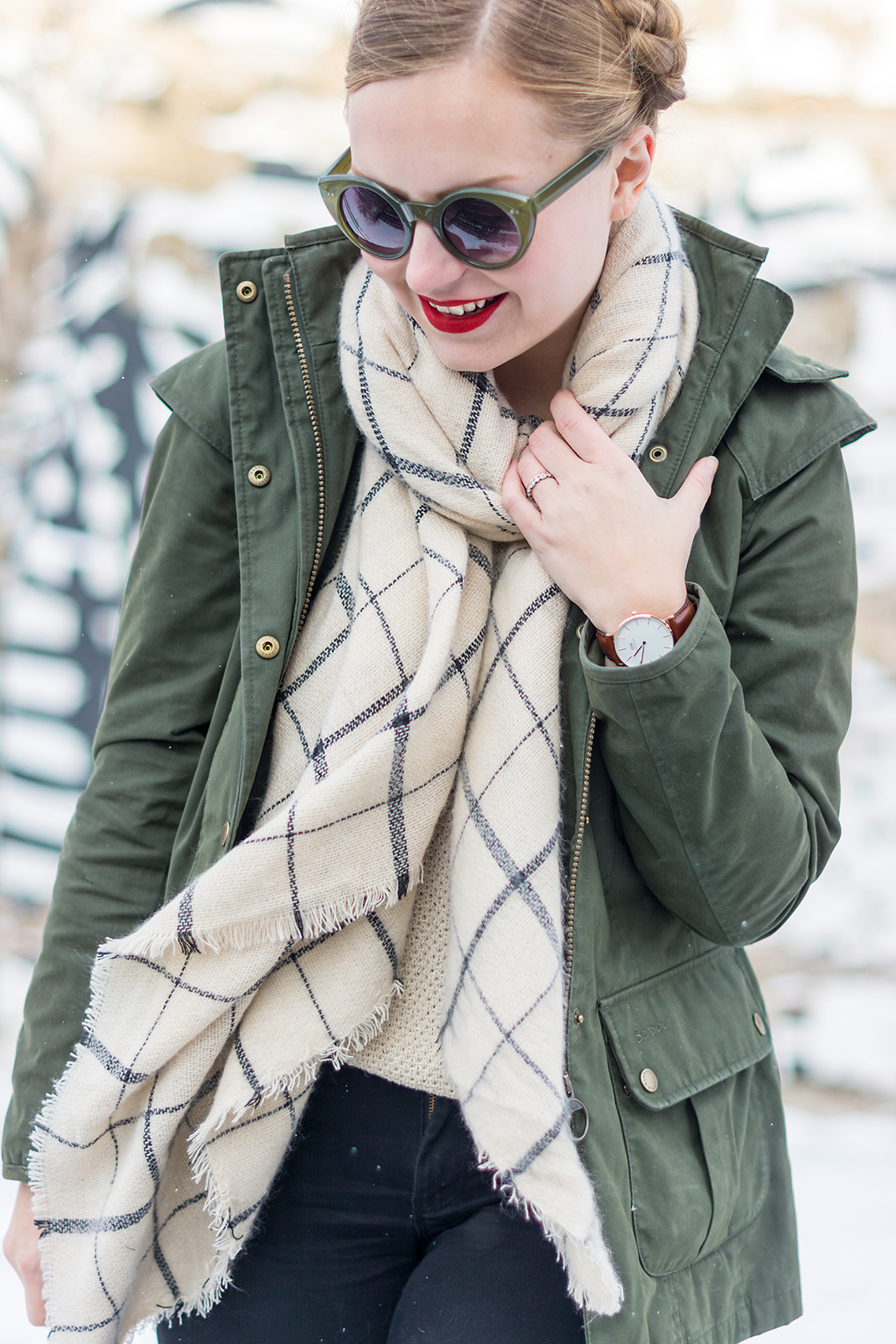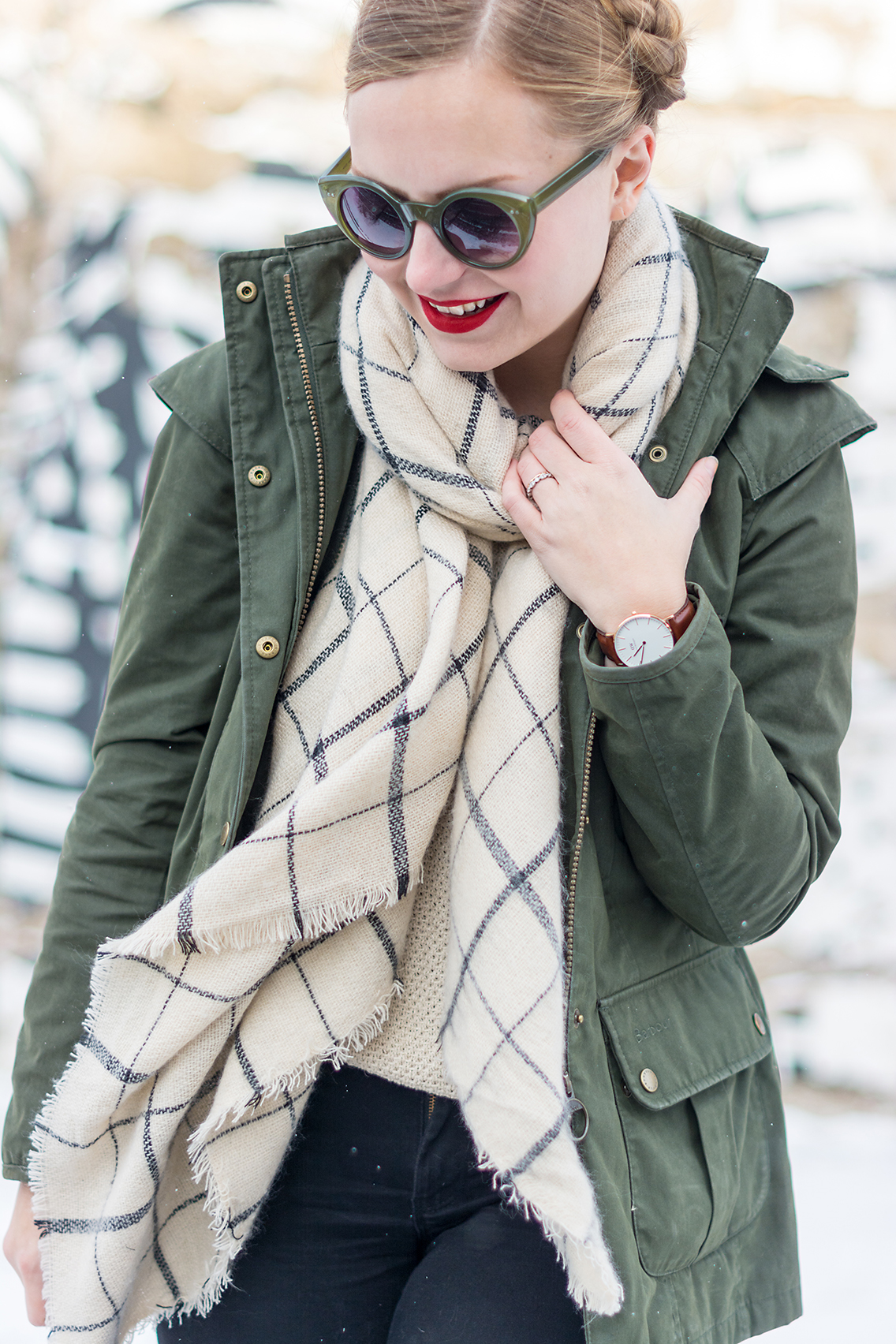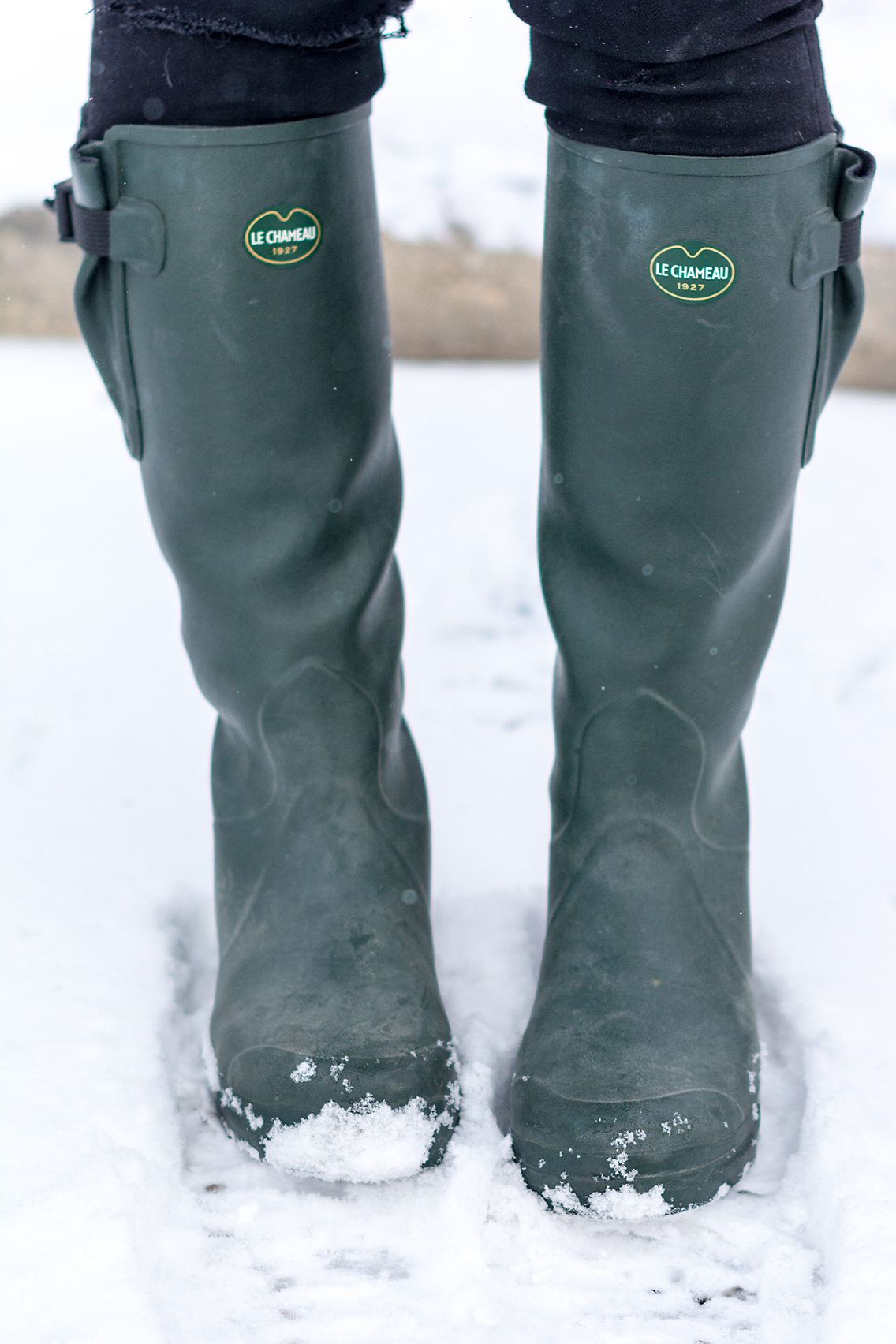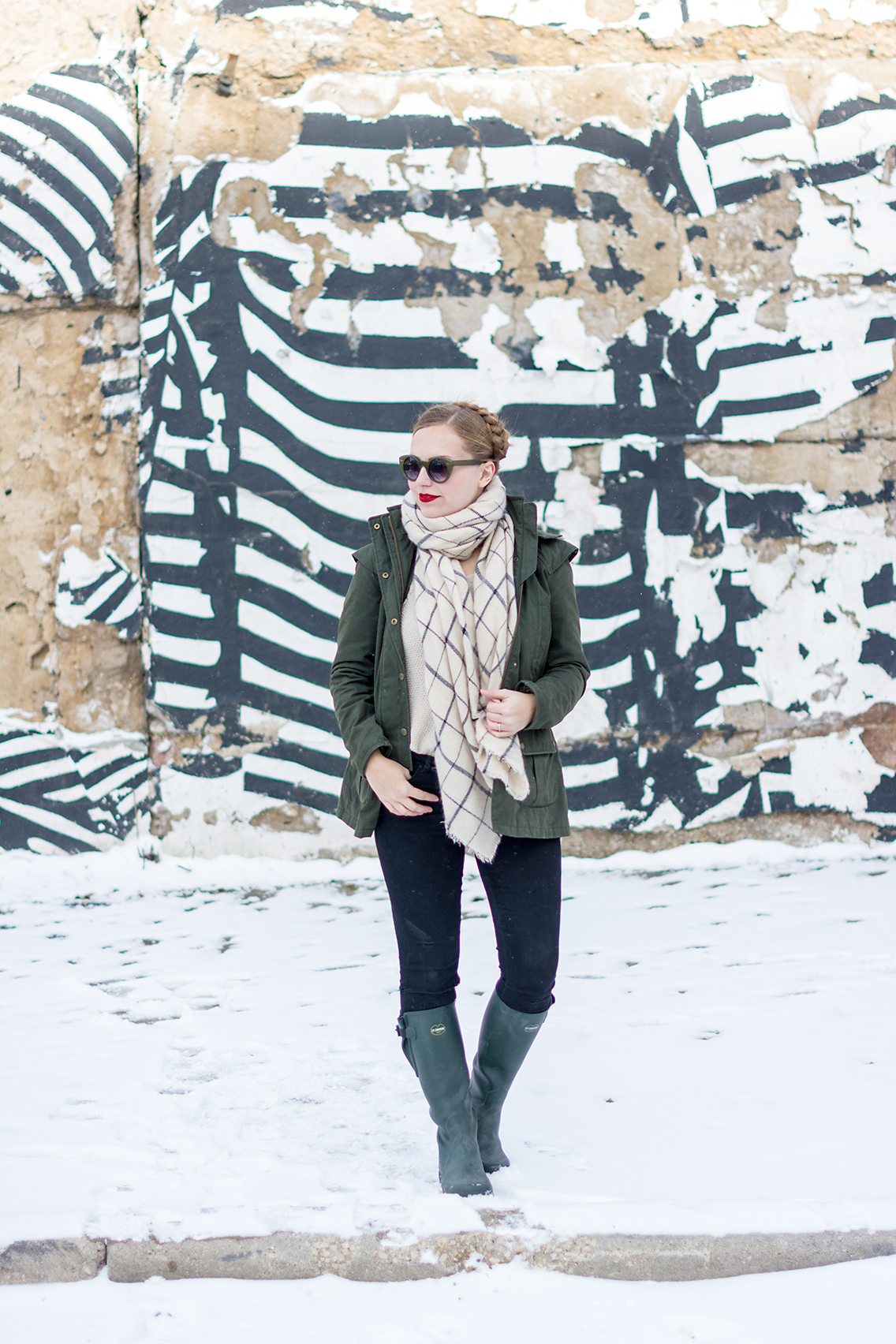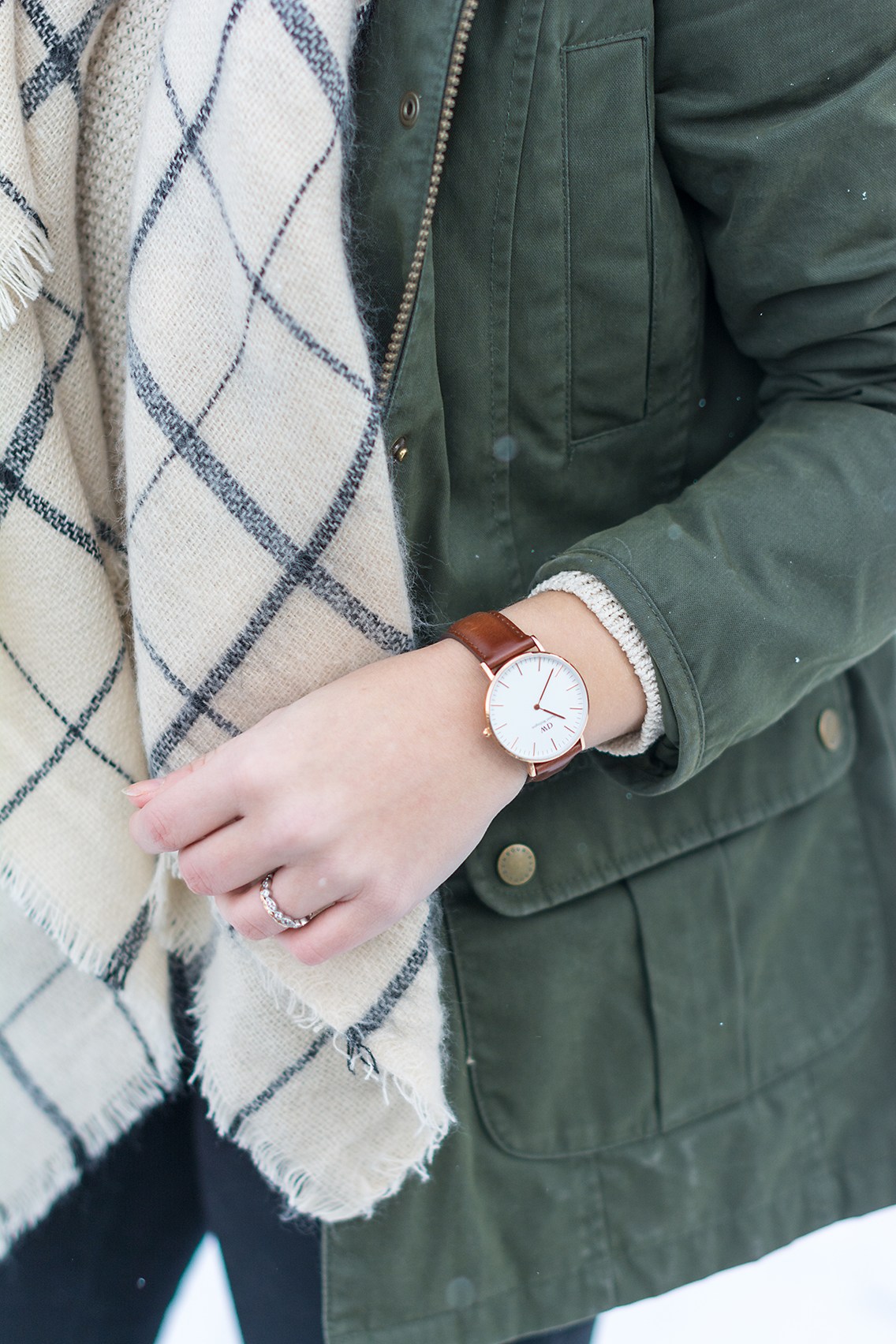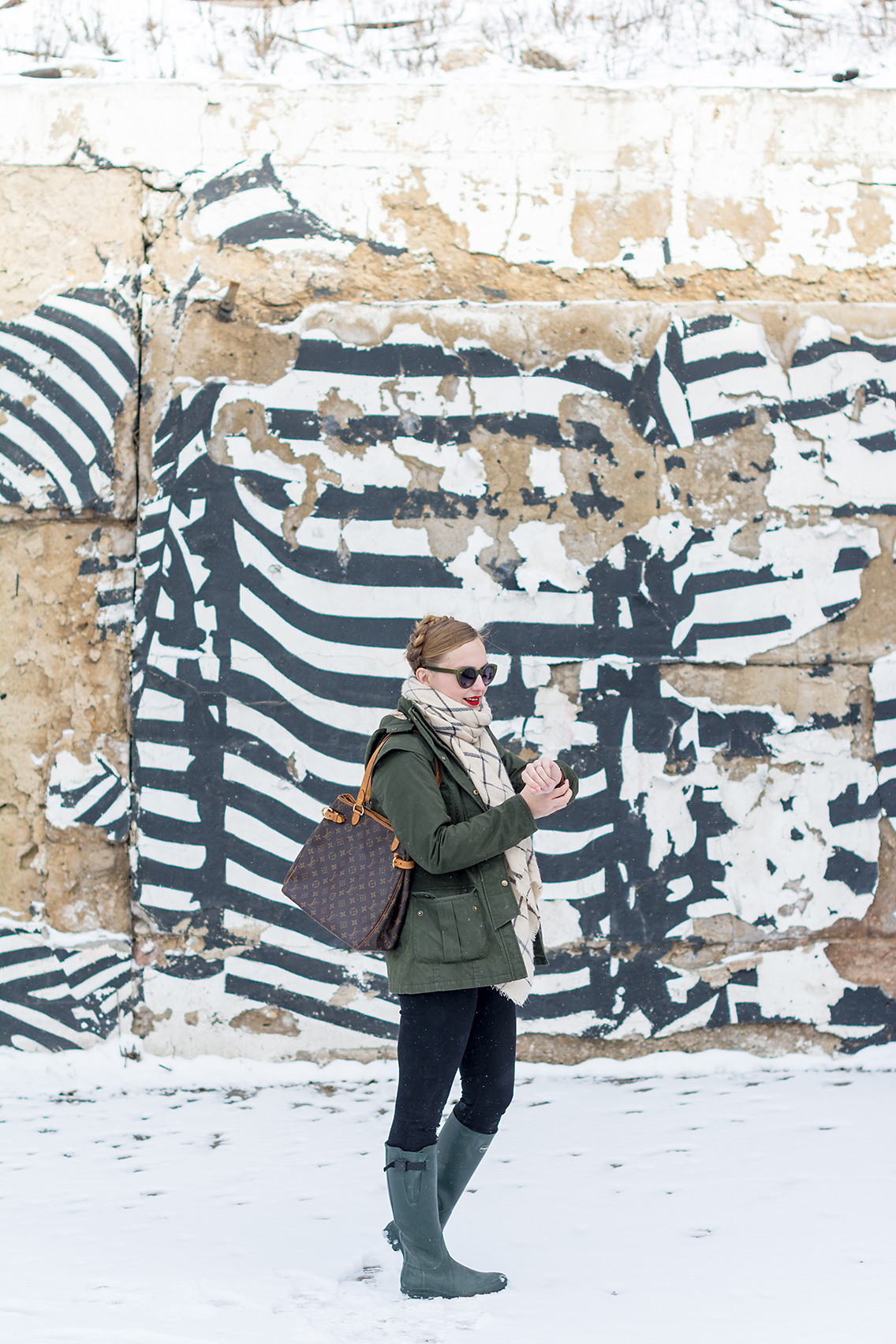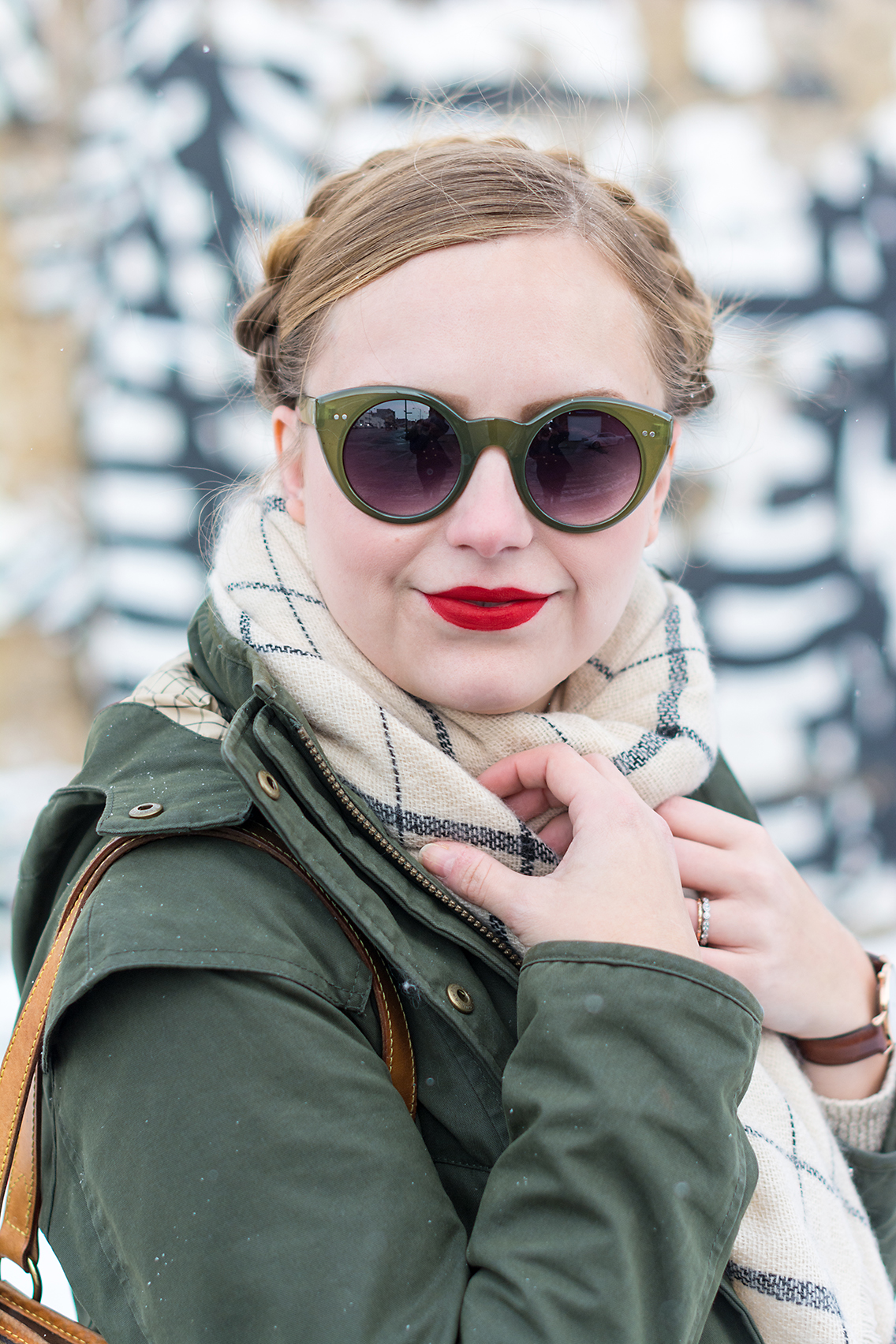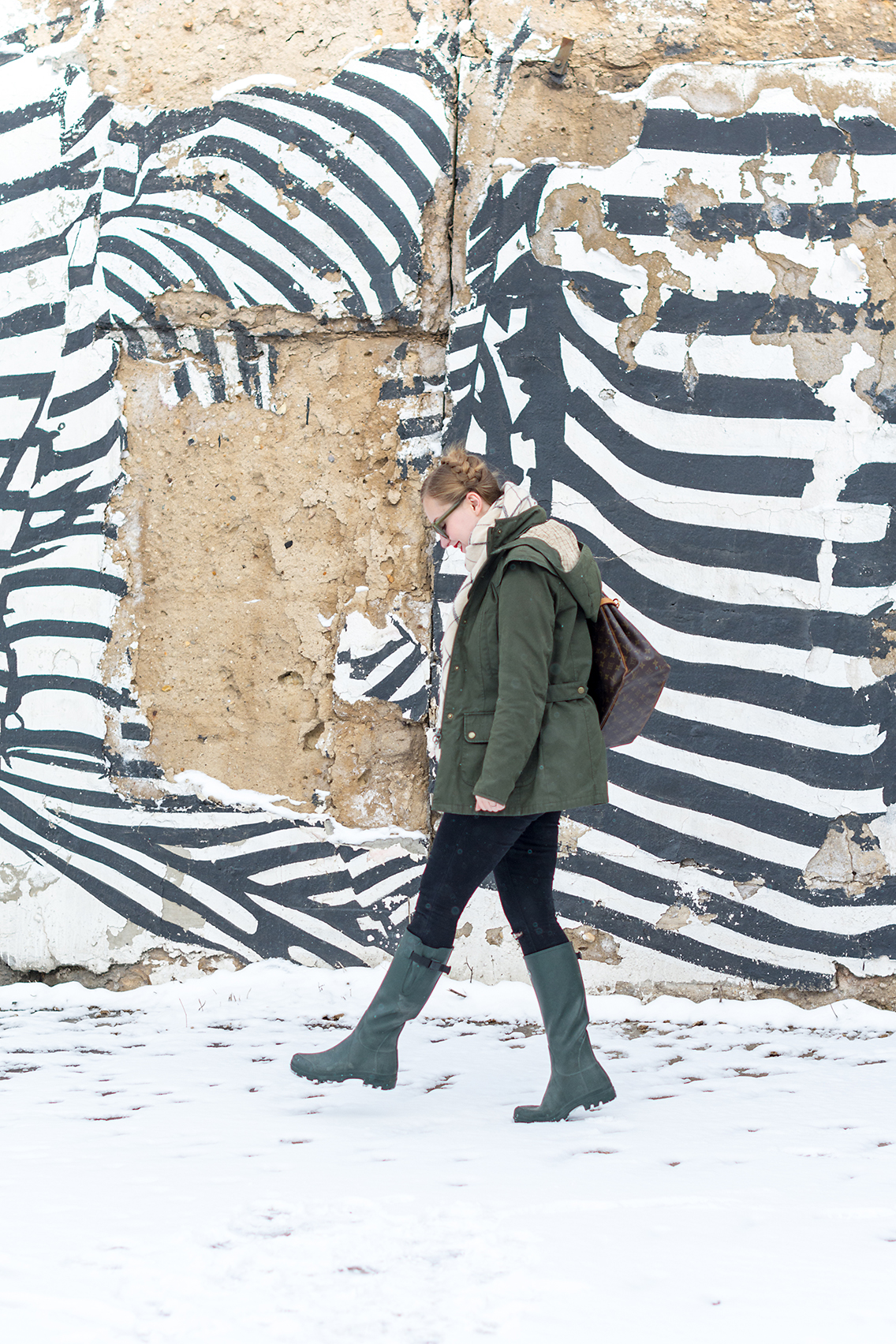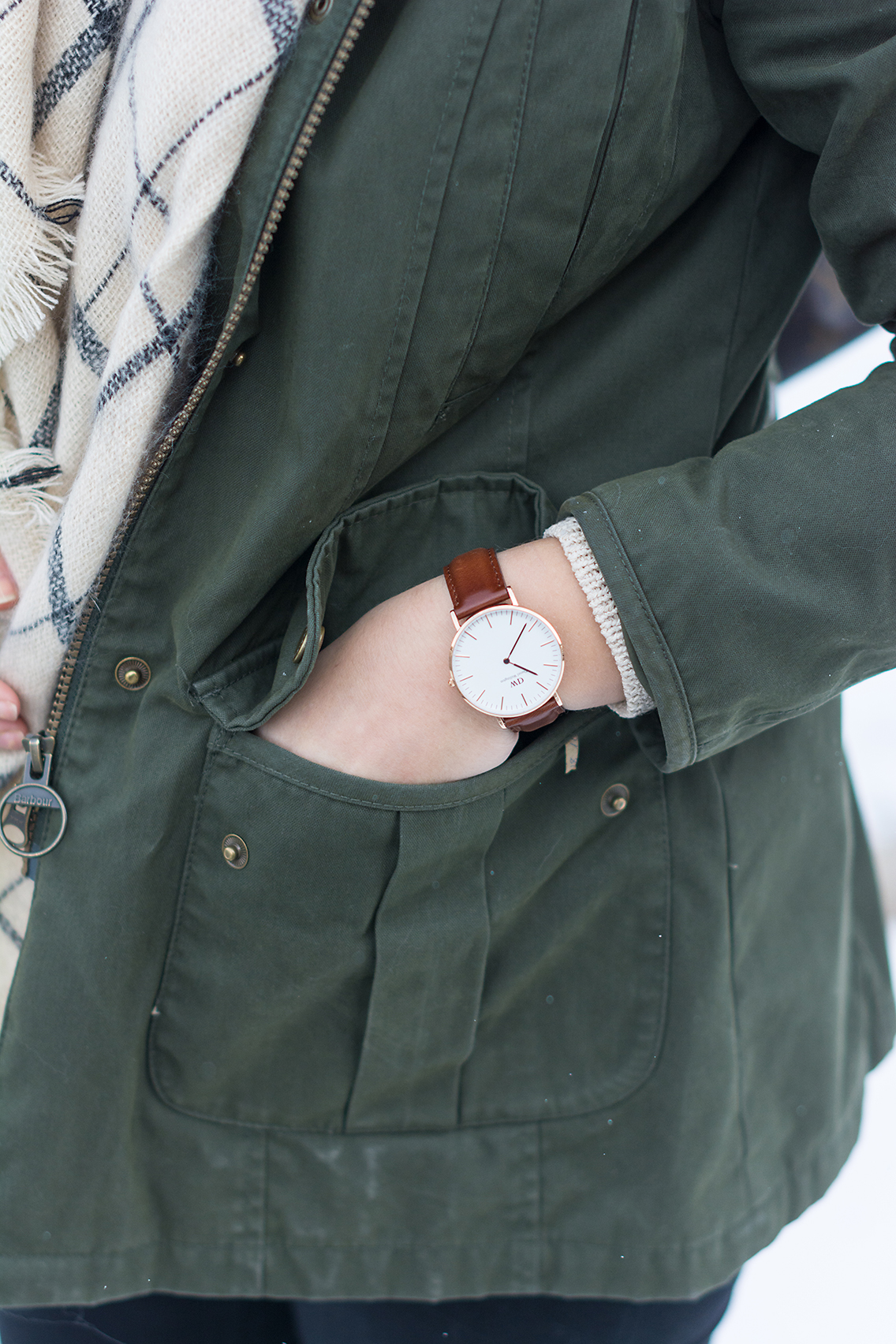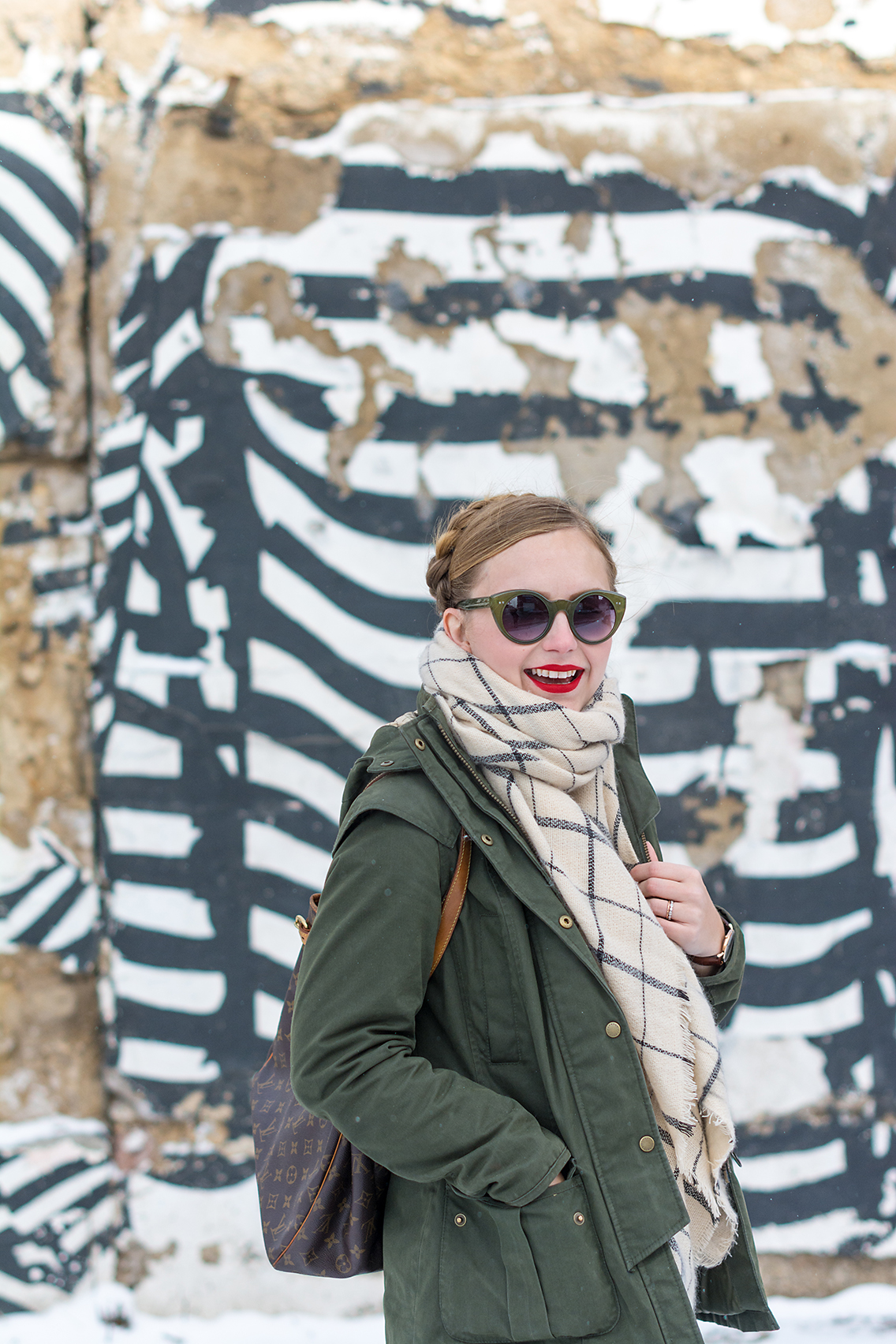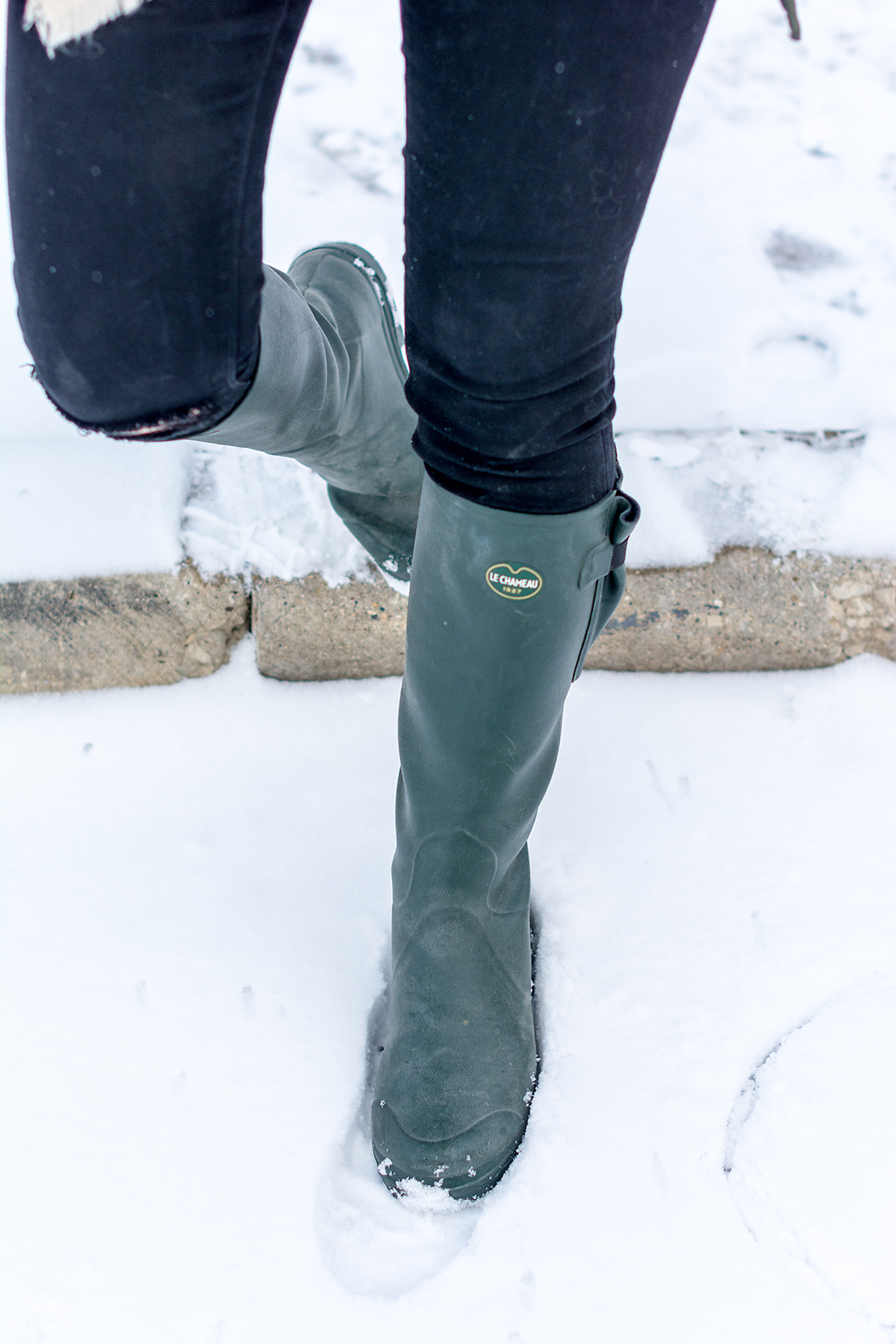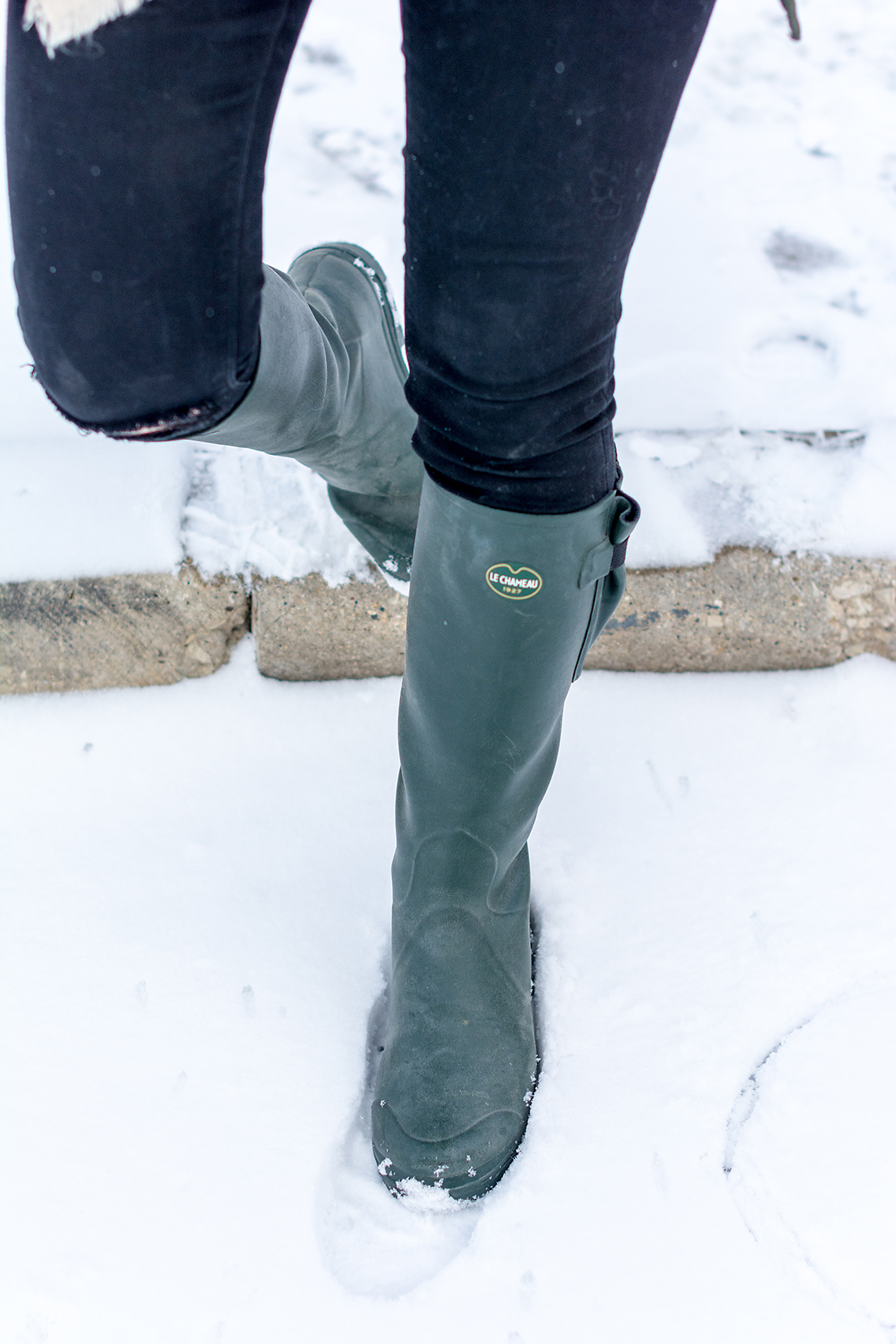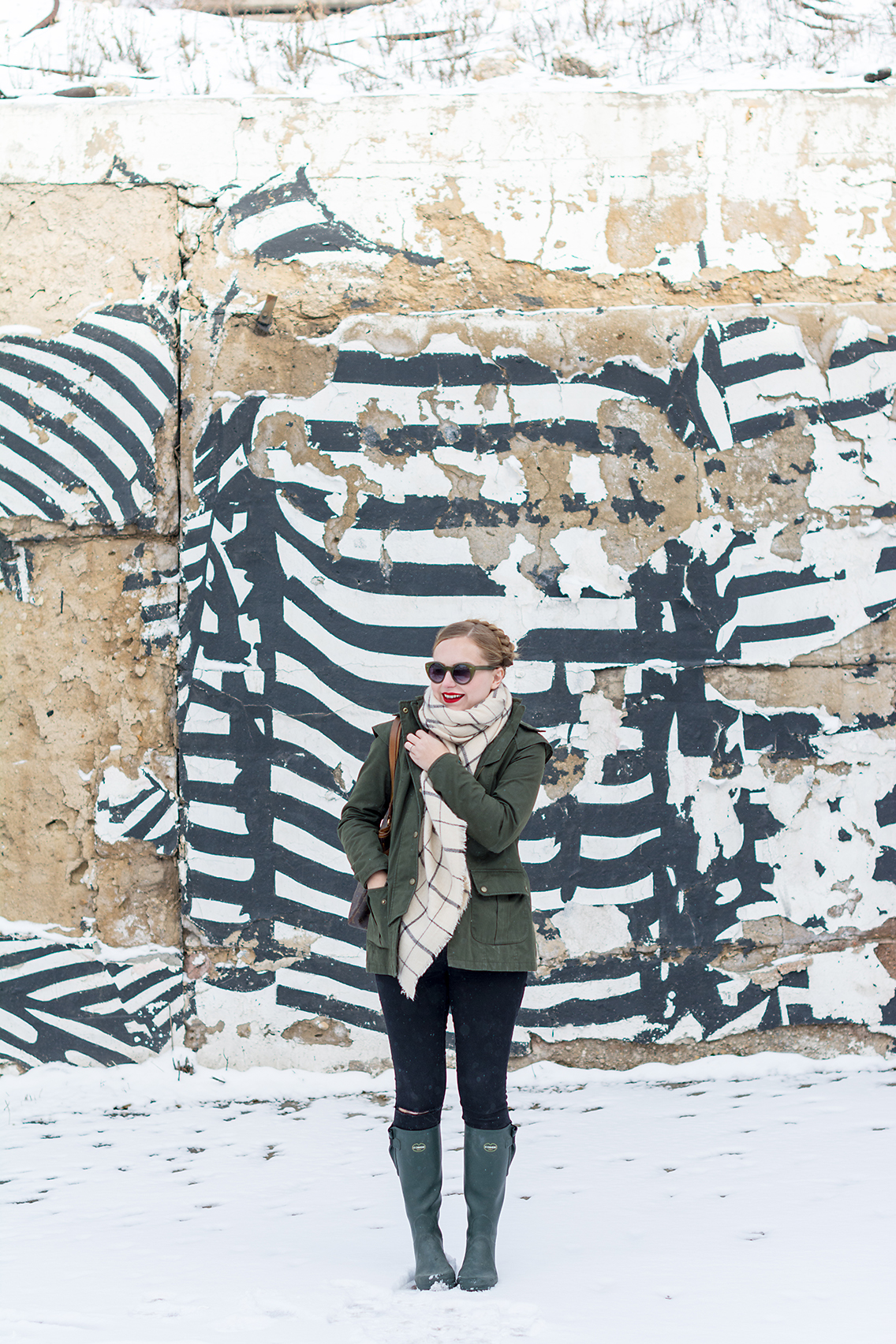 SHOP THE LOOK:
Jacket – Barbour (similar: 1 / 2 / 3) || Sweater – Massimo Dutti (similar: 1 / 2 / 3)|| Jeans – Asos Ridley || Boots – Le Chameau (similar: 1 / 2) || Bag – Louis Vuitton (smaller version) || Scarf – Zara (similar) || Watch – c/o Daniel Wellington || Sunglasses – Forever 21 (in tortoise) || Lips – Stila in 'Beso'
Photos courtesy of Anna of NoirFriday
Last week it was pretty darn cold.
So Anna and I decided to do a bit of exploring.
We packed in my car, armed with enormous thermoses of hot coffee and seat heaters that work on high (oh seat heater, how do I love thee?), to do a little photoshoot location scouting.
Using Jen's amazing Chicago Wall Guide (seriously, how awesome is her compilation?), we drove through half of the neighborhoods on the list, taking photos and measurements to see what kind of shots we could get at each location. But when we found this stunning striped wall in Pilsen, I couldn't stop myself from wanting to shoot it right then and there.
Even in my not-so-glamorous scouting outfit.
When I shoot (and I definitely don't mean my own outfit) my uniform is usually this Barbour jacket because of all the functional pockets and a pair of wellies so I can get down 'n dirty. And while I love my Hunter boots, for shooting I always prefer these Le Chameau wellies because they aren't nearly as stiff, allowing me to have so much more flexibility as I move around to compose my shots. Plus, they weigh half as much as my Hunters so I'm not adding extra weight to my already heavy shooting outfit (I've been known to carry a 9 lbs lens before…).
So here you go, here's what I look like "behind the scenes"!
A huge thanks to Jen for making it so easy to find some fun winter walls for backdrops! I can't wait to come back to this striped wall with a REAL outfit soon.