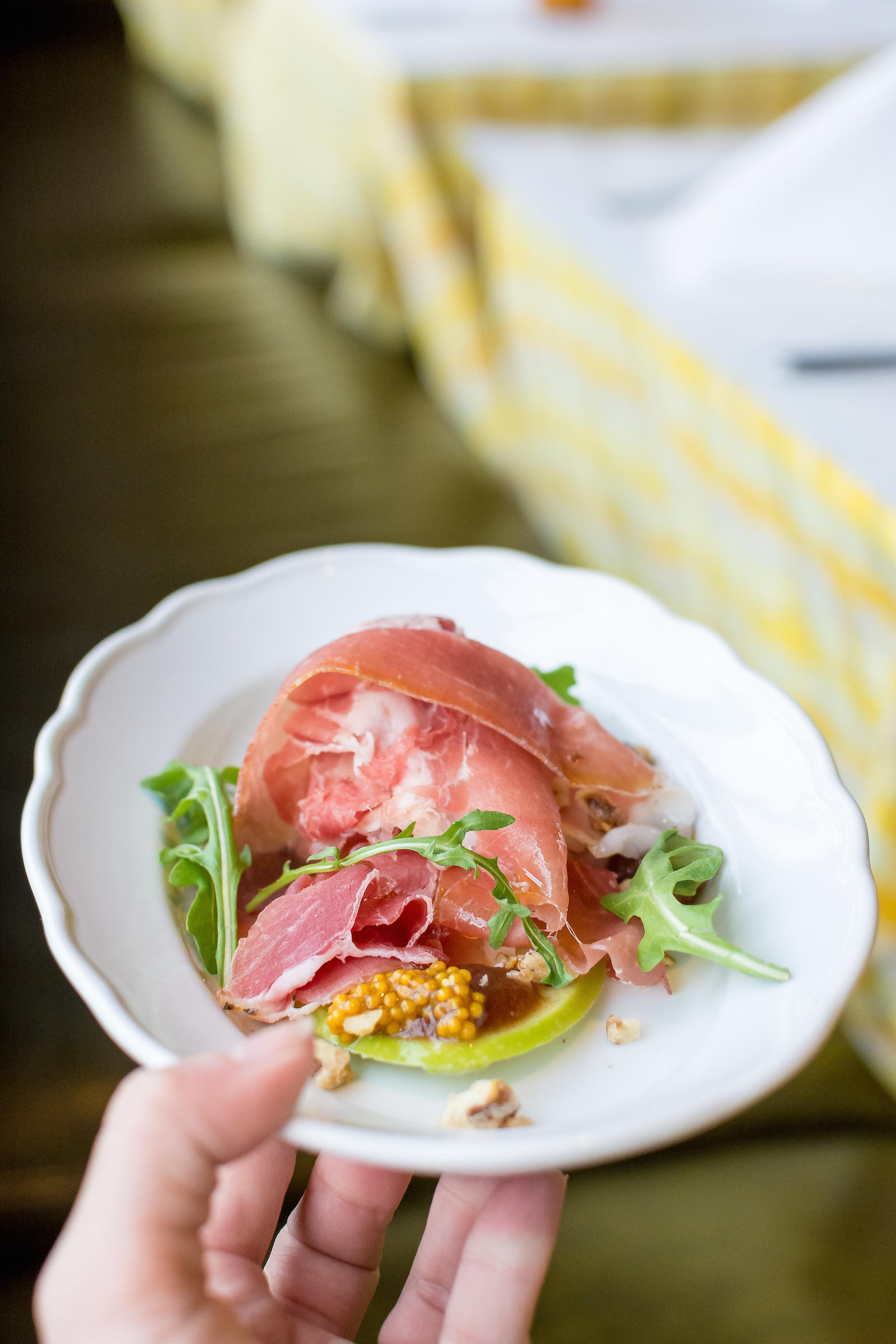 WARNING: Today's post ends on a really naughty chocolate note… a REALLY naughty note otherwise known as the sexiest chocolate cake I've ever laid eyes on!
But I promise it's ok because earlier this week I shared one of my healthiest salad recipes with you so it evens out, right?
Right??
Well either way I can't NOT share today's restaurant with you. It's a classic spot serving up Italian comfort food with some swanky presentation and even more delicious flavors. And they just so happen to serve up one KILLER chocolate cake.
I'm of course talking about West Loop legend, Formento's!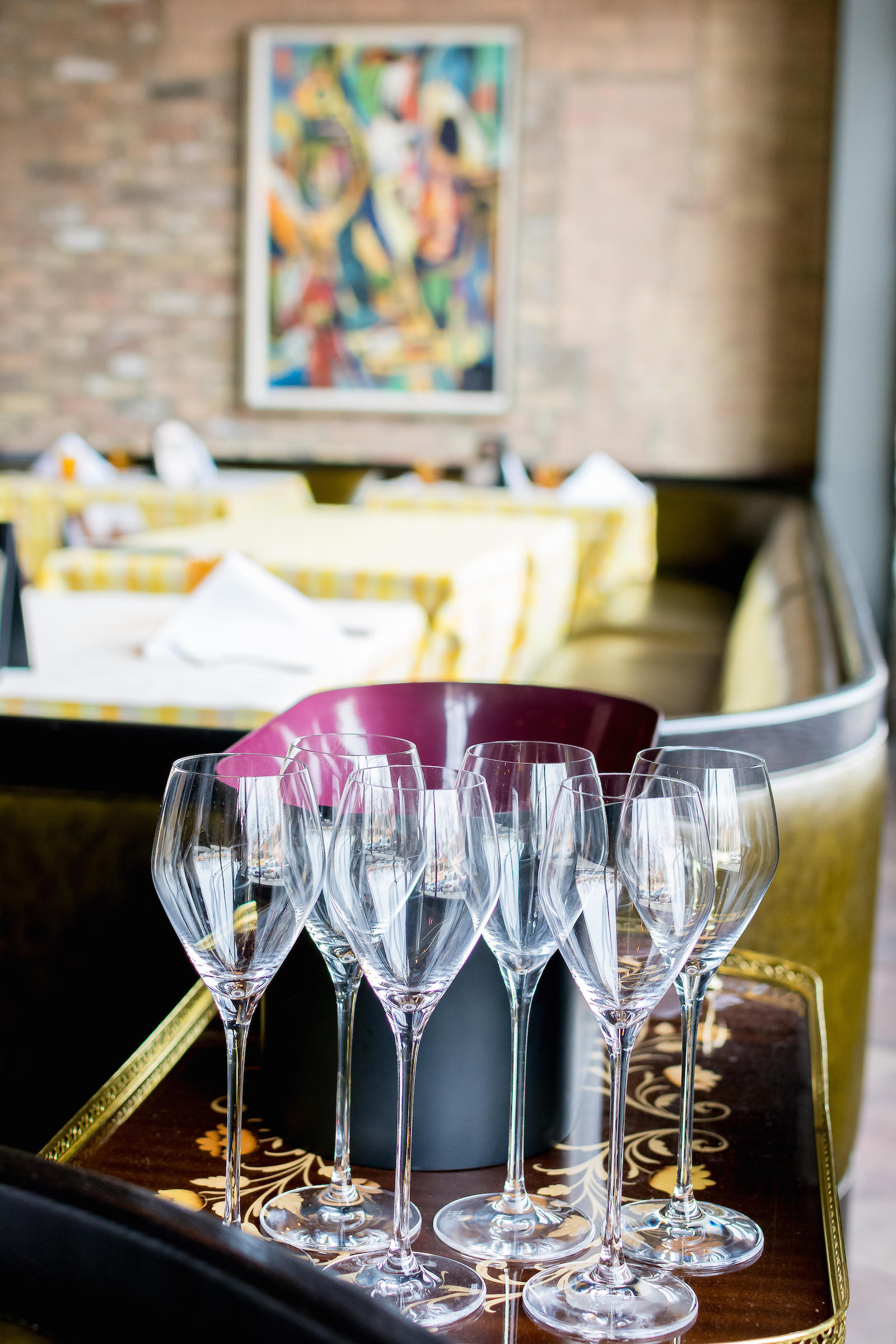 Formento's is one stunning space with plenty of vintage touches like swoon-worthy green leather booths and ample brass finishes. It feels almost like stepping back in time walking through the door.
And I mean that in the wow-does-this-place-make-me-want-to-redecorate-my-apartment-with-only-vintage sort-of way.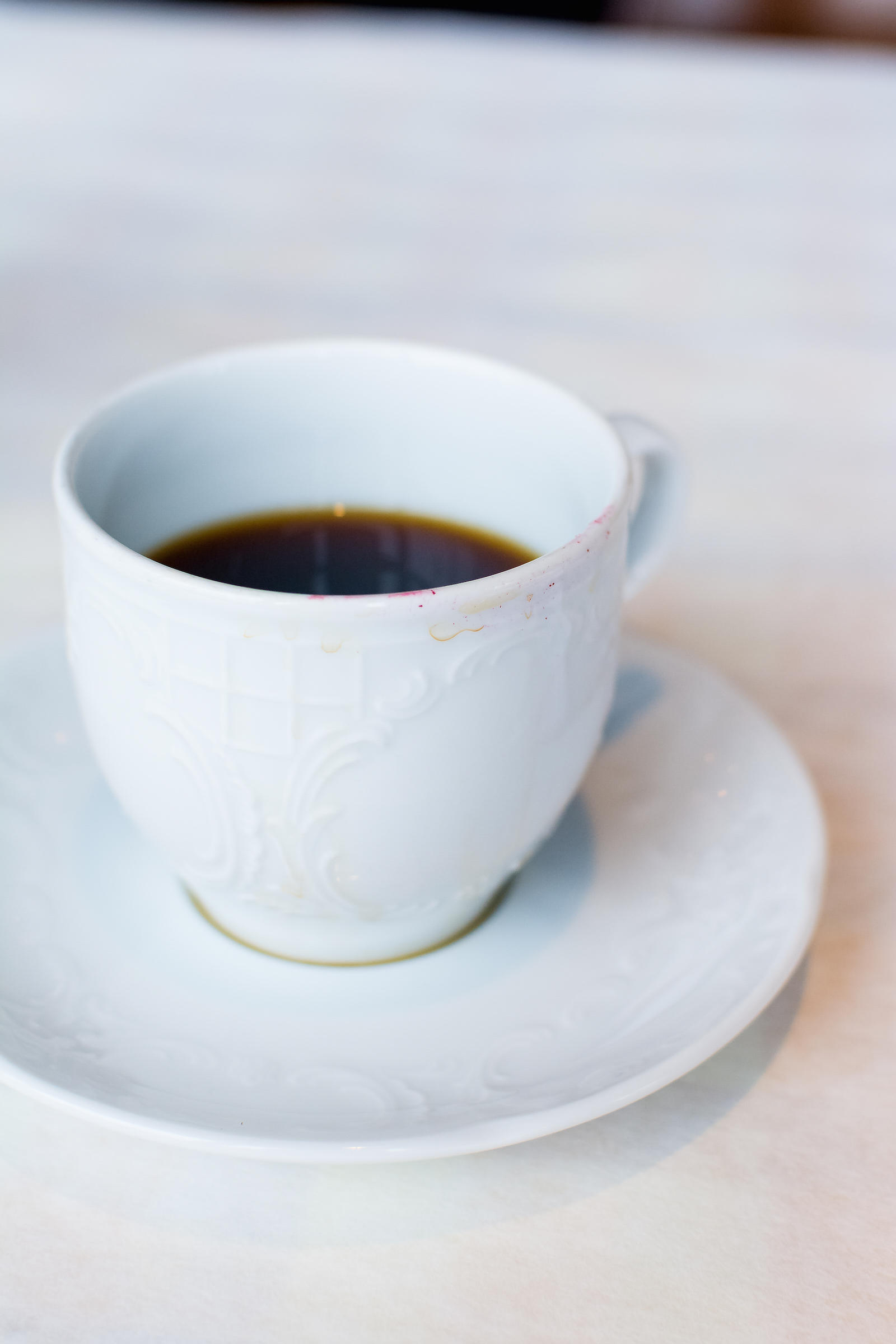 Now brunch at Formento's is quite a delicious affair — it's legendary for a reason. And all good brunches must start with a respectable cup of coffee! Luckily Formento's serves the perfect cup of robust and roasty coffee that isn't TOO burnt in flavor (I'm looking at you, Starbucks).
But since it's winter and since it's Formento's, you can't pass up on their classic Minestrone soup, even at brunch! Packed with runner, romano, cannellini beans, and Creste di Gallo pasta, the rich (non-vegetarian) soup tastes like an heirloom recipe from grandma given a slightly more gourmet make-over.
I'm embarrassed to admit how quickly I slurped this healing veggie soup down.
I blame the fact that I froze at my outfit shoot earlier that morning…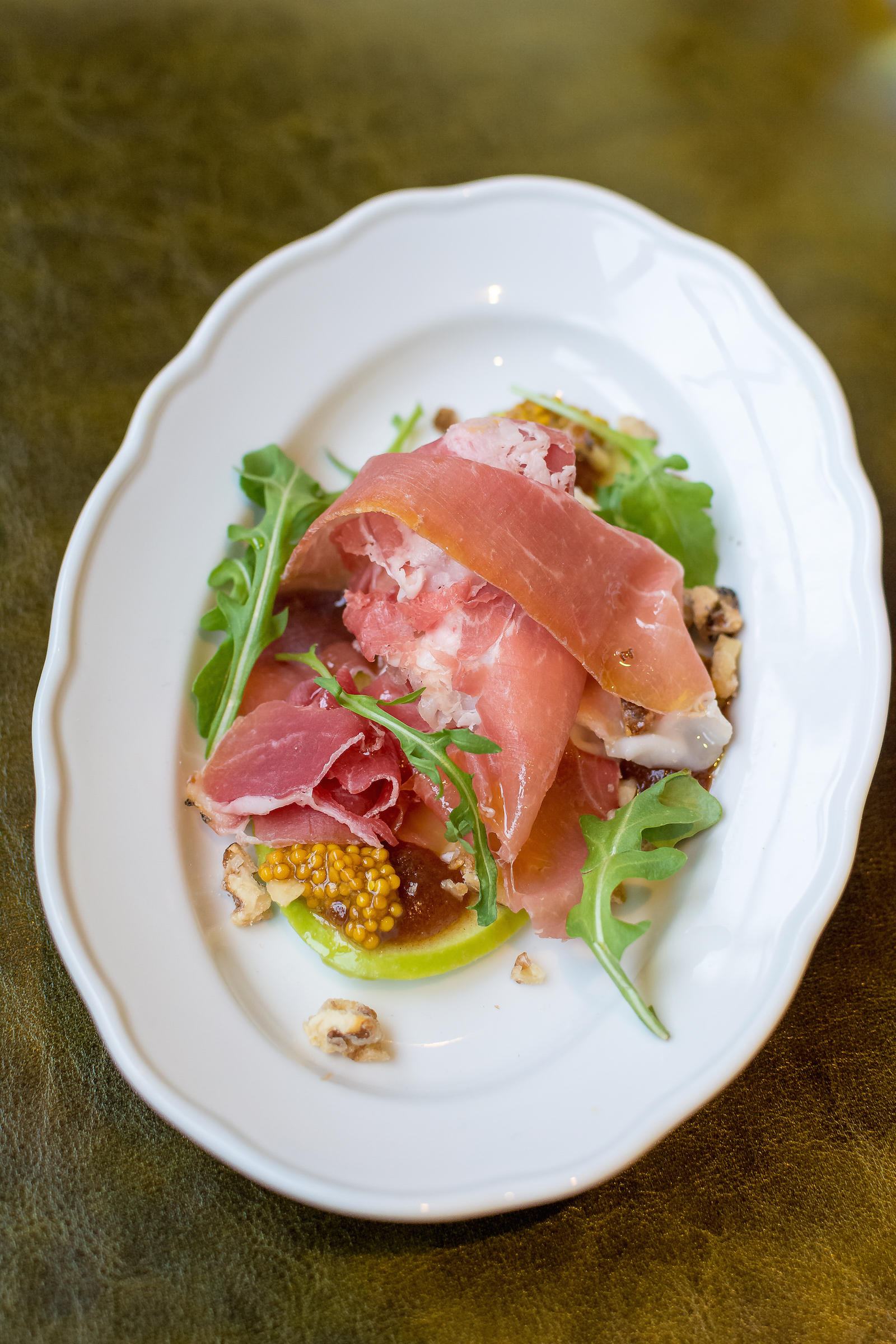 But you can't have soup at brunch and not order salad too!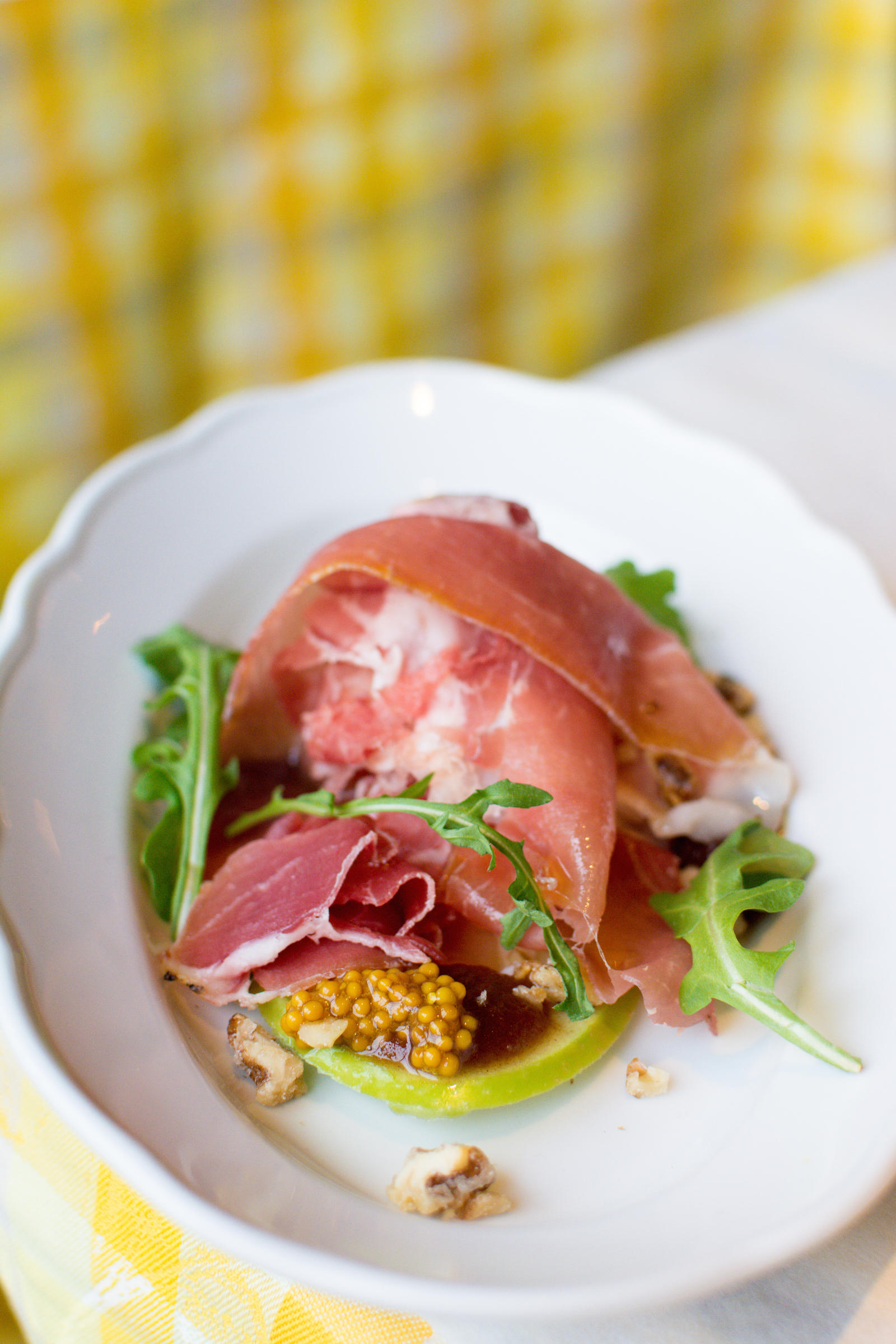 This is the elegant Prosciutto & Burrata Salad with apple, cumin, candied walnuts, and pickled mustard seed. Slightly spicy with a rich sweetness balanced by all the delightful saltiness? This salad will single-handedly hit ALL of your taste buds in one bite.
And isn't the presentation just beautiful?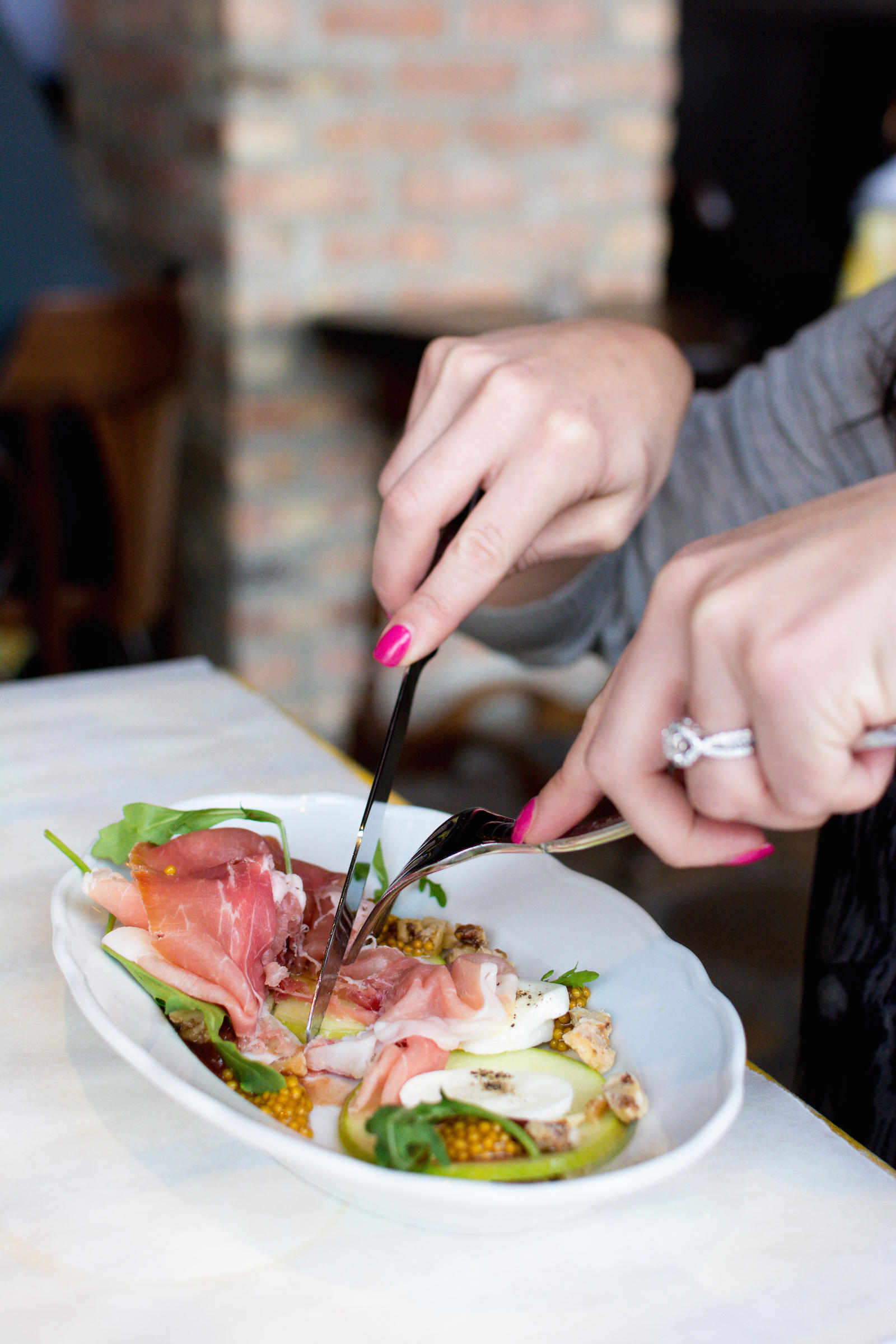 Care to dive in?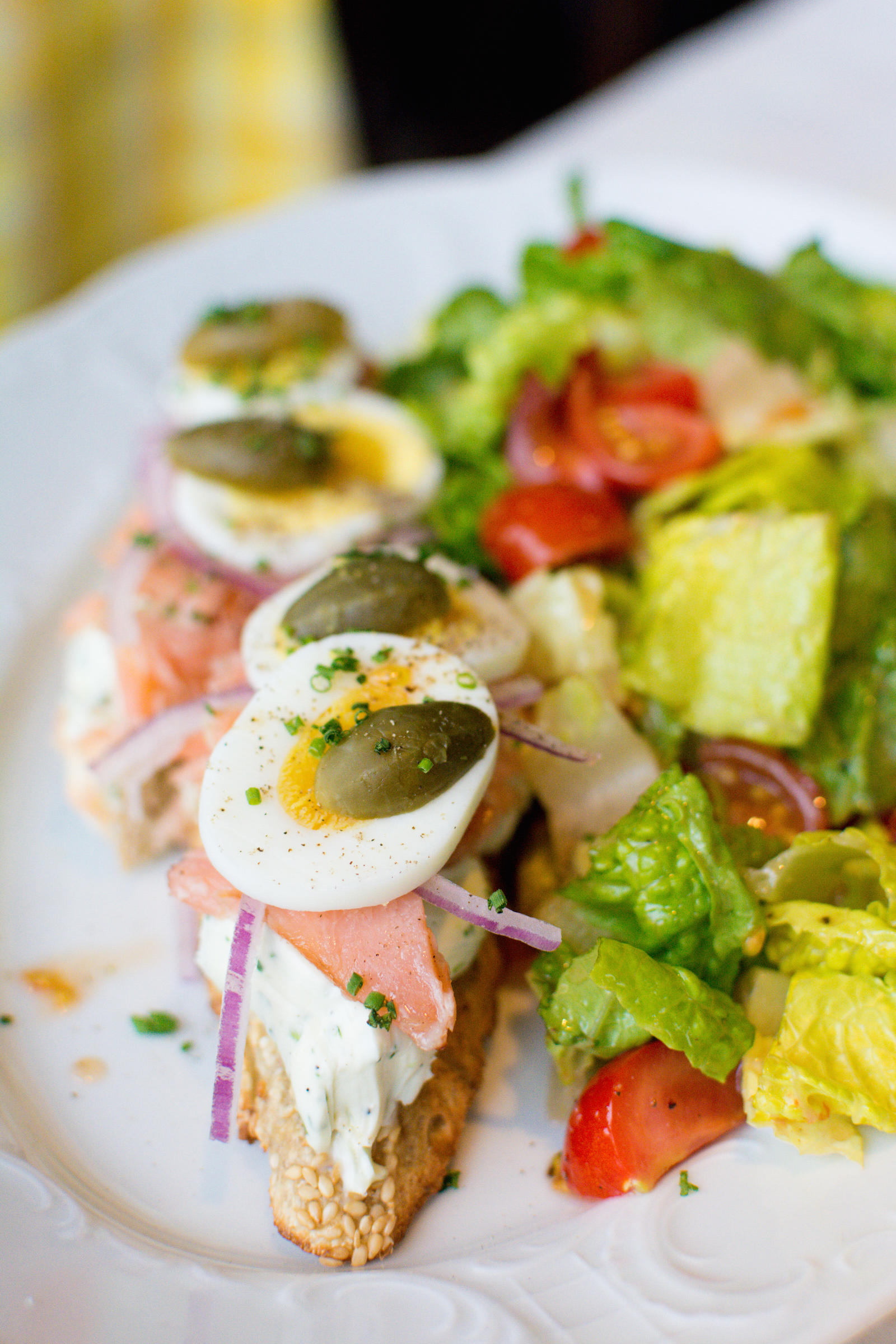 But the best part about Formento's is all of their delicious crostini!
Beautiful open-faced sandwiches topped with everything you could possible want from soft scrambled eggs and burrata to avocado smash with heirloom tomatoes.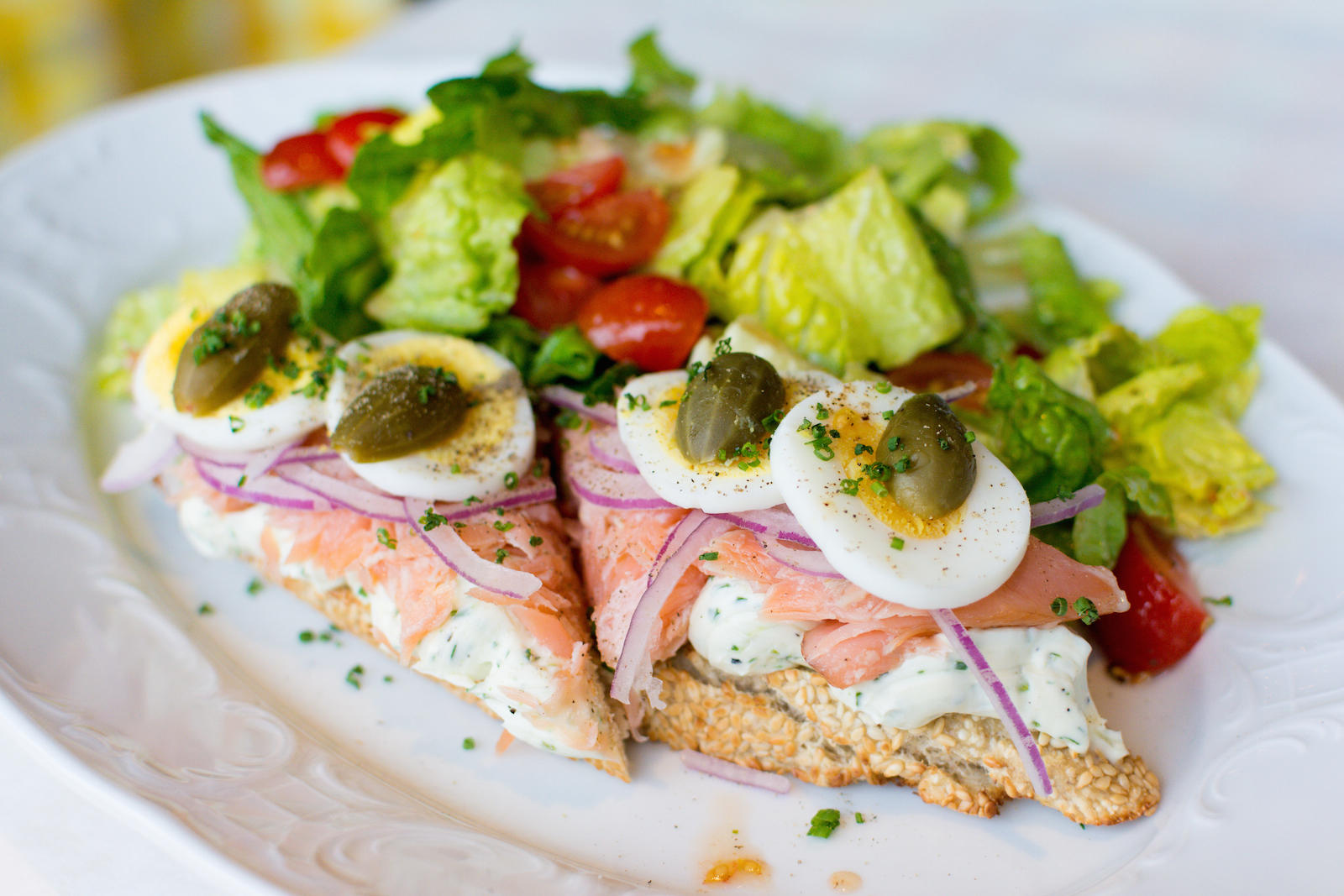 Ah, I'm making my mouth water just writing this!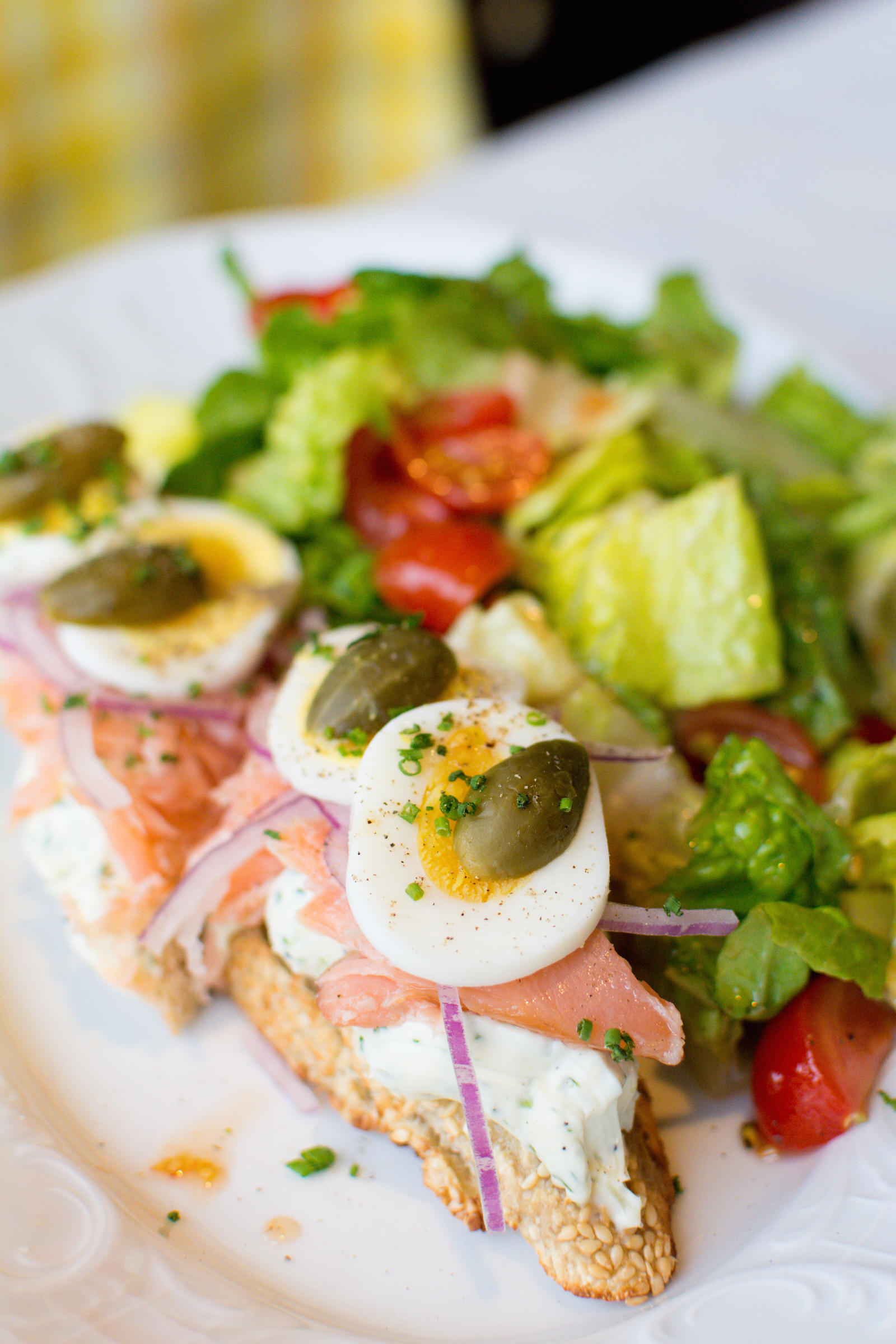 My personal favorite crostini is this delicate Smoked Salmon version topped with scallion cream cheese and boiled egg.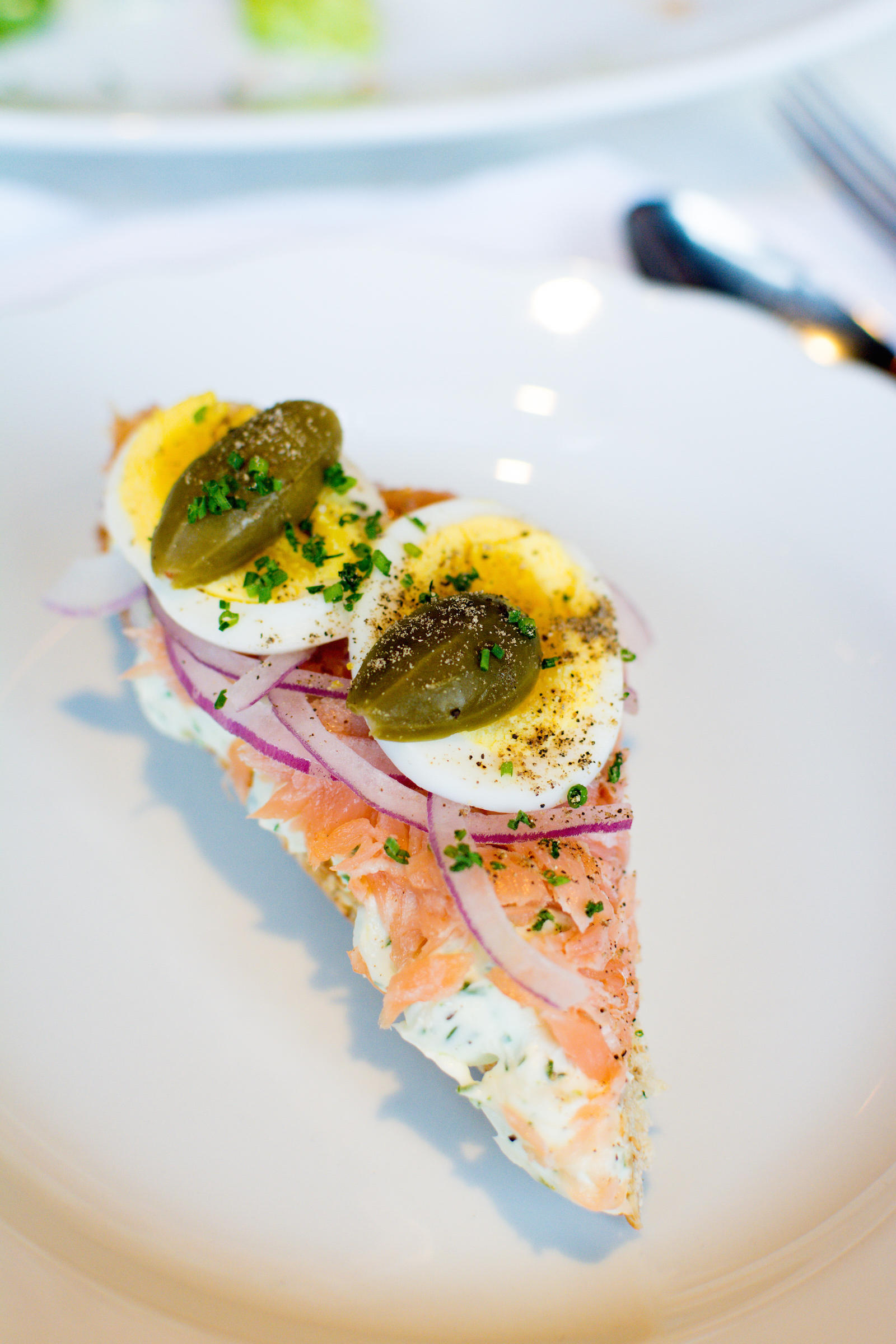 The bread has the just the right ratio of crust-to-fluffiness to create the perfect vehicle for the smooth salmon and refreshing cream cheese on top. It's so addicting…
And way too difficult for me to write about when I'm NOT eating it…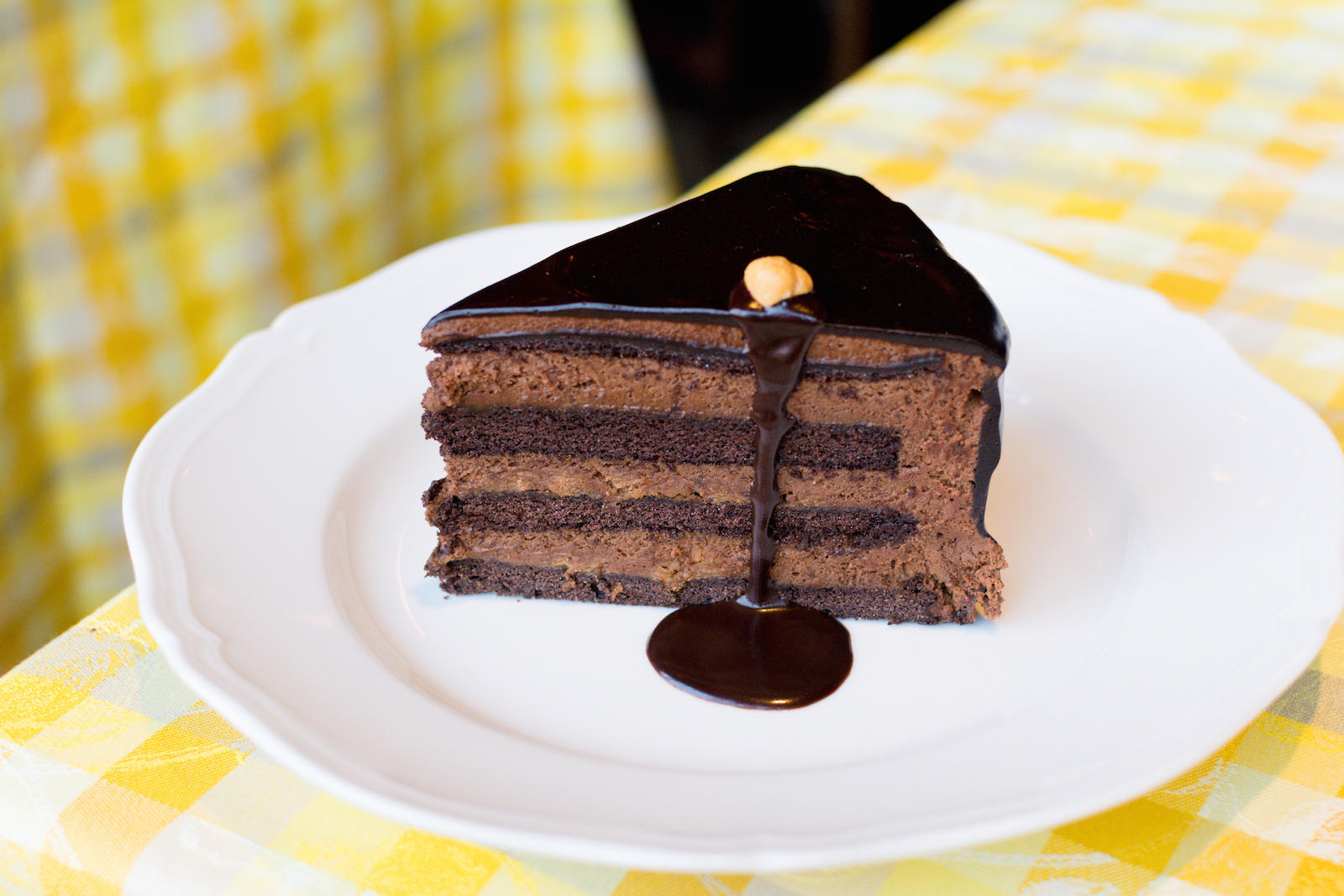 So let's move on to Formento's pièce de résistance…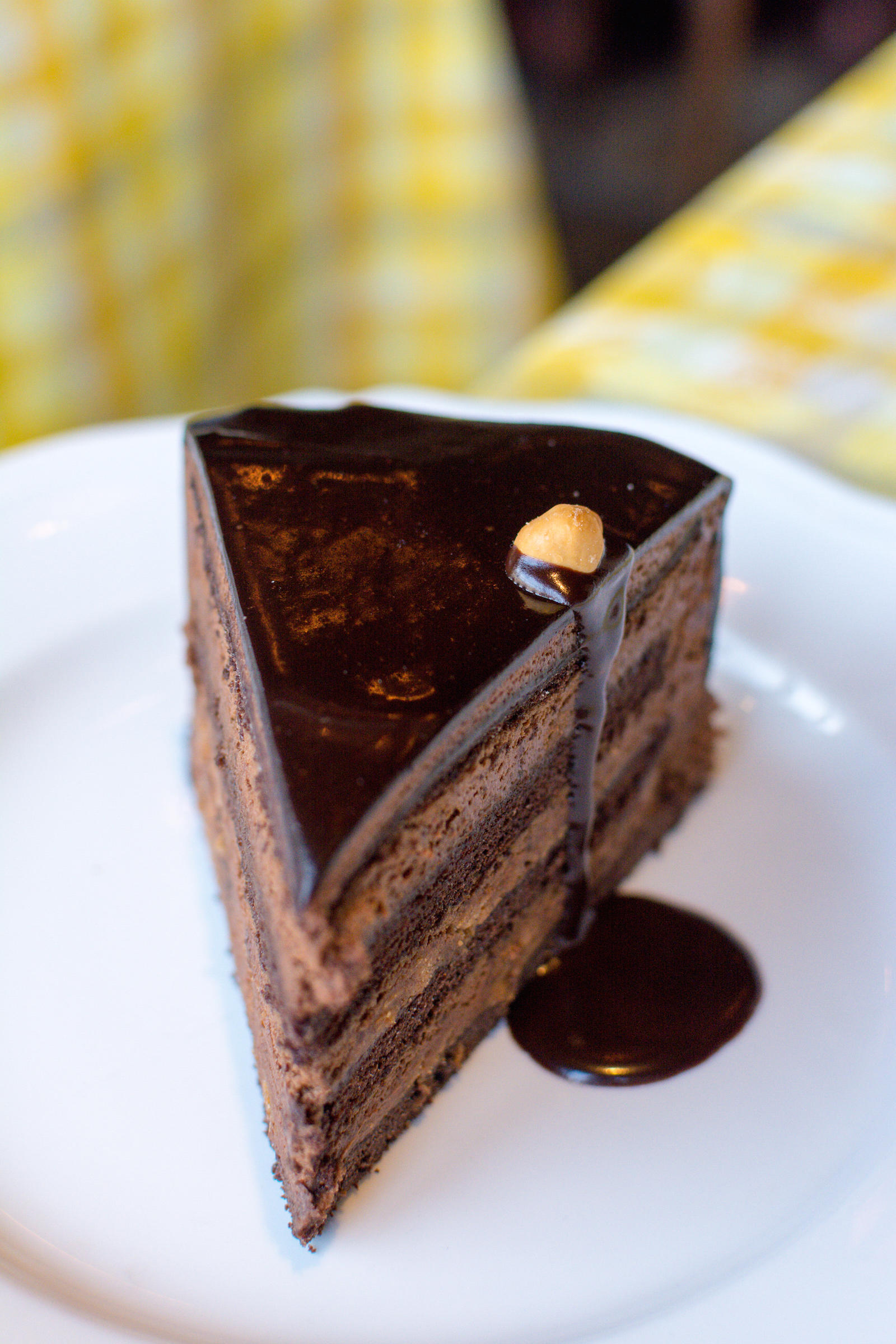 The crowning glory of all Formento's meals…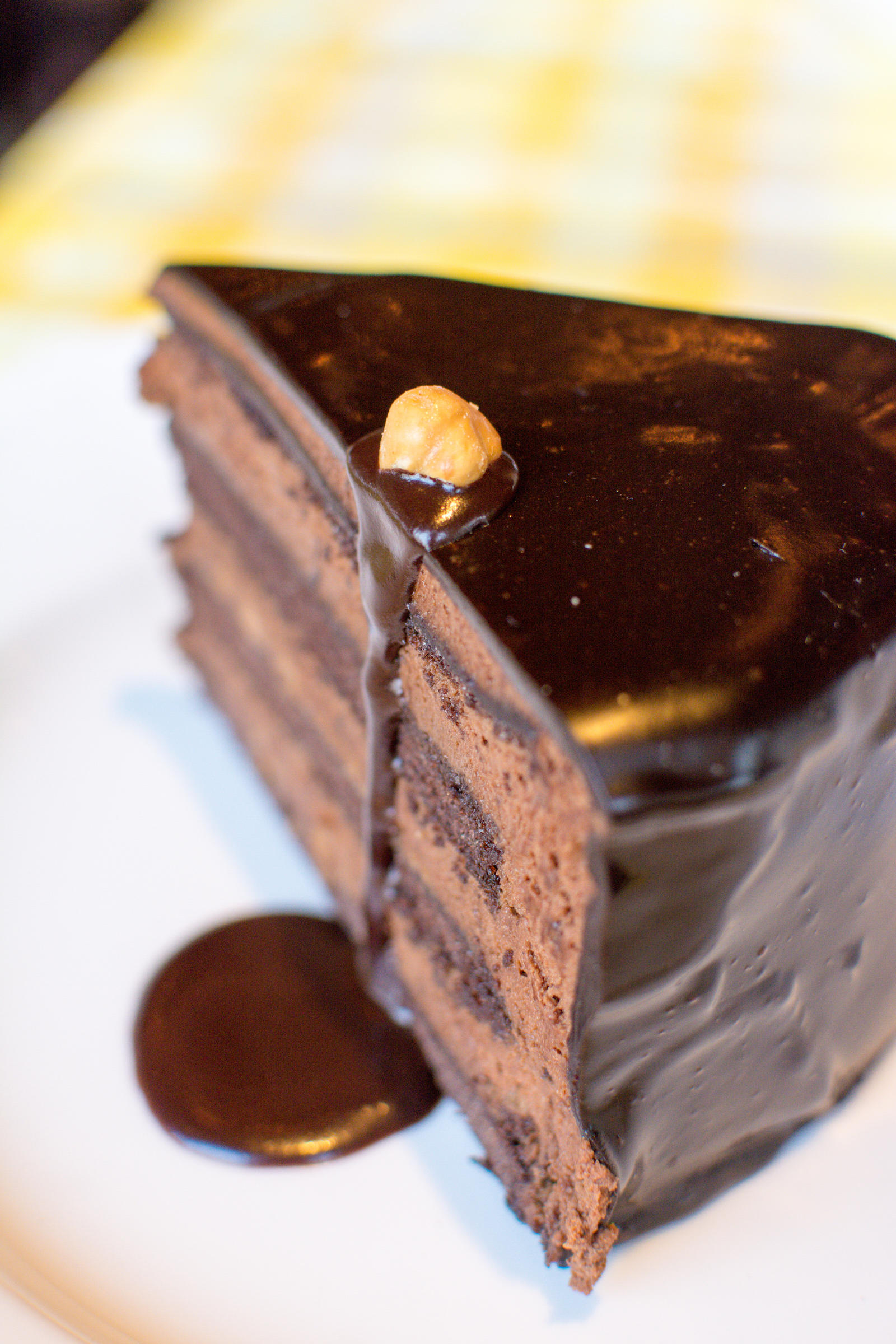 This legendary Chocolate Cake with chocolate pudding and hazelnut praline.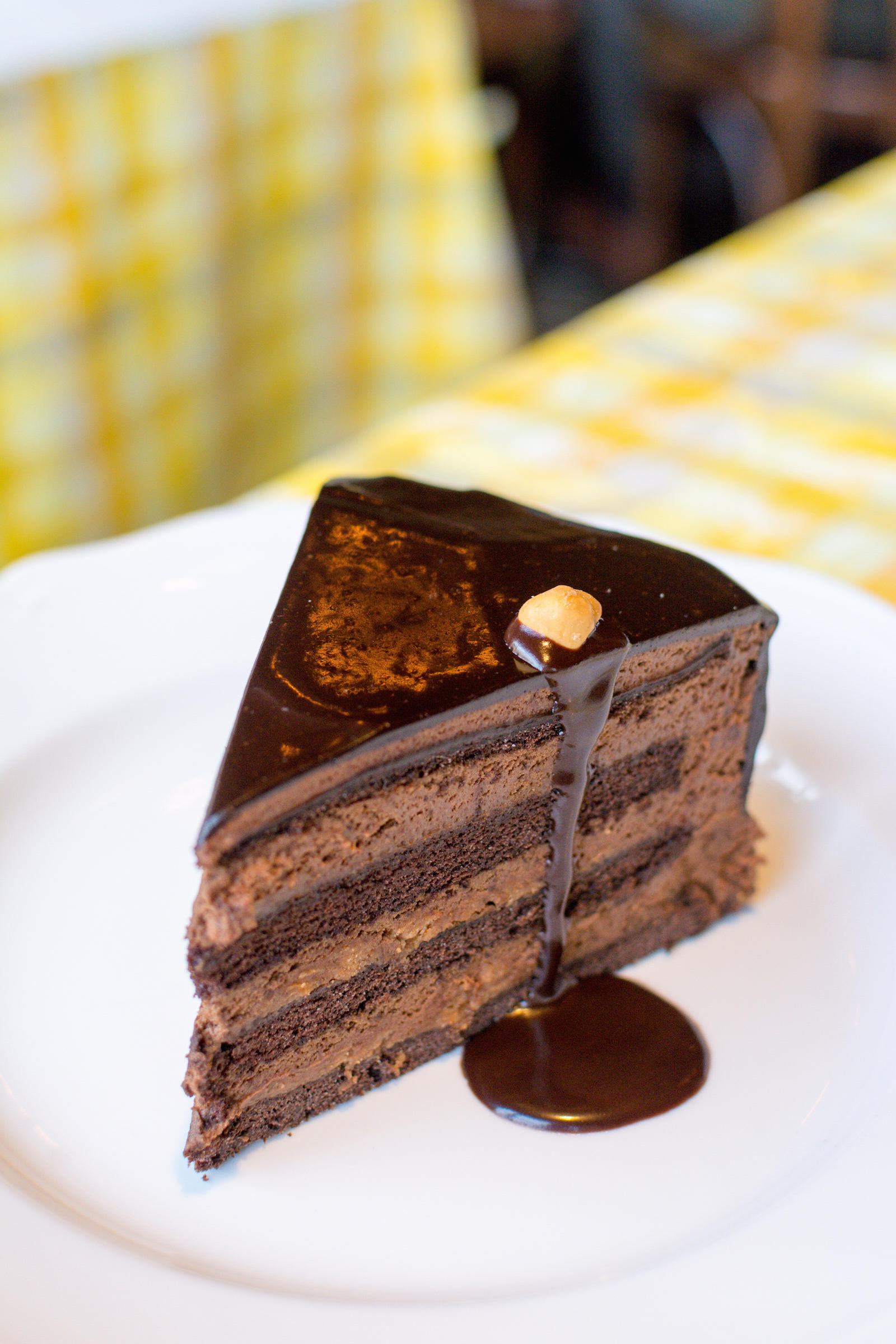 I warned you this post would end on a naughty chocolate note but wait until you actually TRY this chocolate cake.
I'm not usually partial to chocolate cakes at all. Often I find them to be overwhelmingly sweet without a serious oomph of chocolate flavor but not this bad boy.
This chocolate cake is layers of delicious rich chocolate cake, chocolate pudding, and chocolate glaze. The chocolate pudding layers help this cake stay moist and yet light, not dry (a pit-fall so many others succumb to). It's scrumptious, sinful, and DEFINITELY not diet-approved.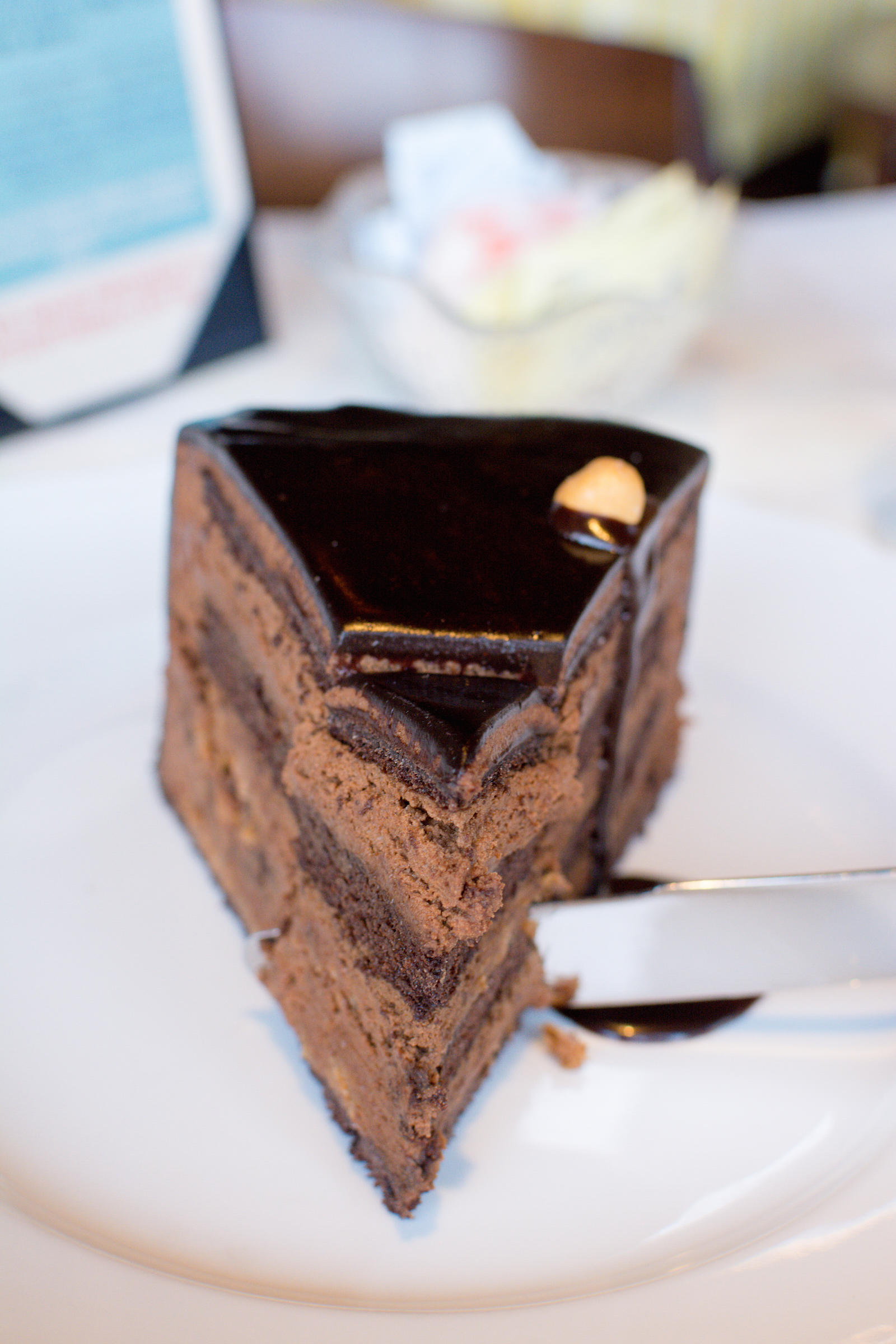 But it'll make your foodie-soul sing a sweet cocoa love song for the rest of the day. Guaranteed!
Formento's is only open for bunch on Sundays so as I'm concerned, I know where I'll be THIS Sunday morning…
Disclosure: I received a complimentary meal to facilitate this post. Review and all opinions are my own.