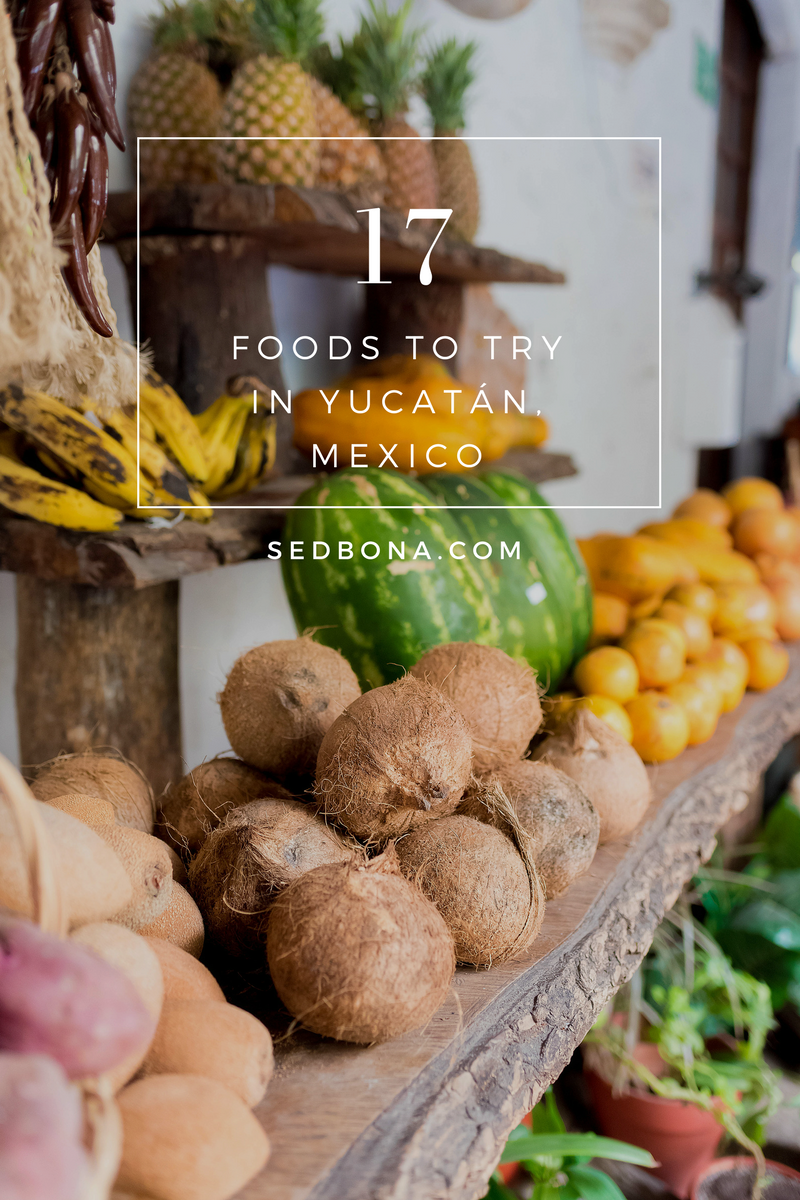 As a die-hard foodie and travel-obsessed blogger I can think of few places that excite me more than the Yucatán peninsula in Mexico.
Often considered a country unto its own (read more about the Yucatán's push for independence from Mexico here), the Yucatán is a lush, dense, tropical paradise of vibrant colors, flavors, AND culture.
It's positively intoxicating.
And their food couldn't encapsulate the "full-time emotion" of the Yucatán peninsula better!
Whether you're planning a trip to this beautiful (and very safe!) Mexican peninsula soon or just looking for a foodie paradise to add to your bucket list, today's post is going to make you very hungry.
So what are we waiting for? Let's dive into the very best foods Yucatán has to offer!
17 Foods to Try in Yucatán, Mexico

1. Tacos
Tacos are little morsels of deliciousness, or as I told you in this post, they are all things "scrumptious, fluffy, messy, and divine". And tacos don't get ANY better than authentic, original tacos in Mexico. Especially when you find tacos filled with local flavors like cactus or chaya.
Our favorites were at Wayan'e in Mérida but almost everywhere we tried tacos, we were completely smitten!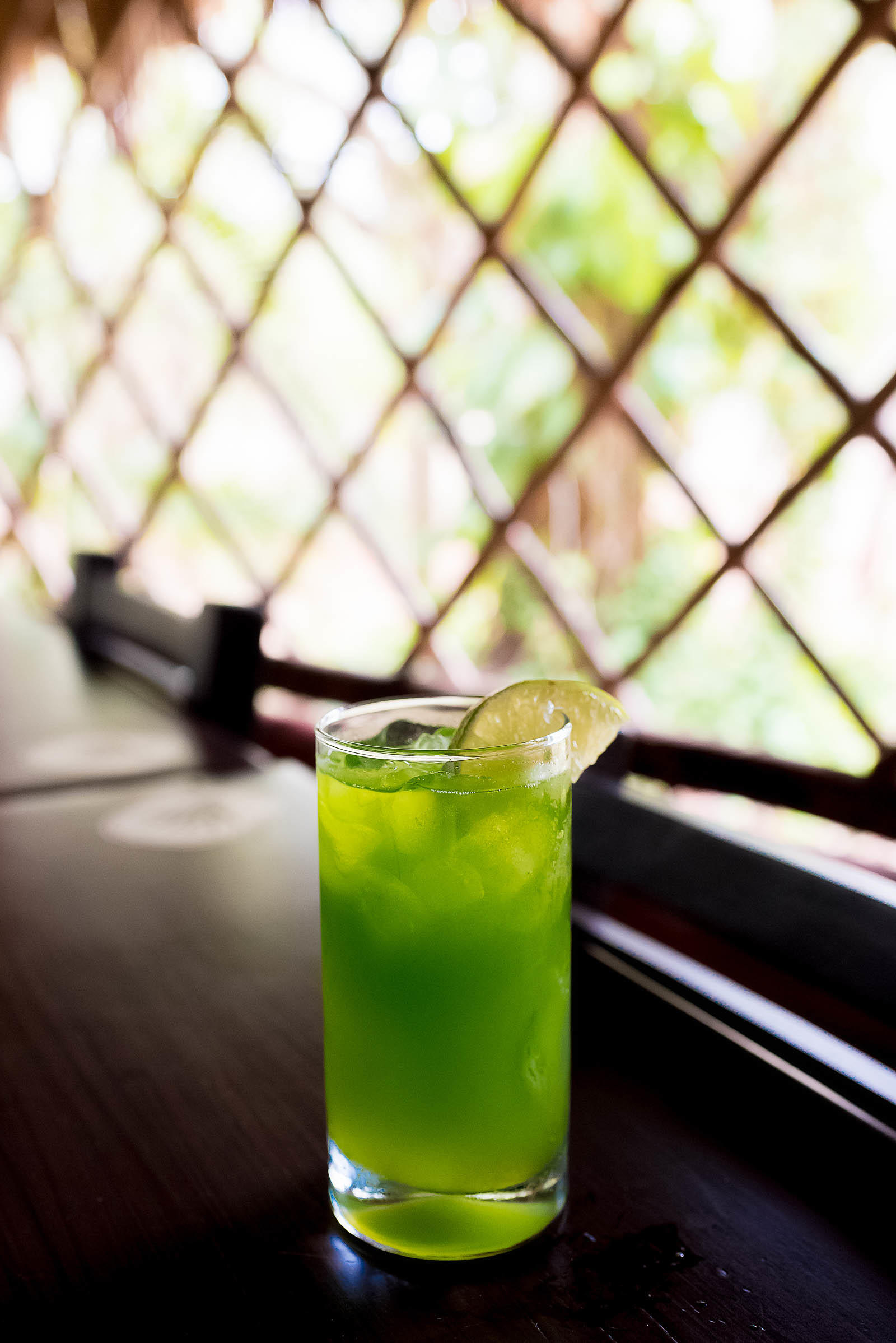 2. Chaya Water
This glowing green glass of "spinach water" is found everywhere in the Yucatán! While we were all hesitant to try it at first (this delicious "tree spinach" is poisonous until cooked!), we actually all quickly developed a taste for it.
It's a fresh, slightly fruity blend that's incredibly refreshing in the hot Mexican heat and filled with a surprising number of health benefits!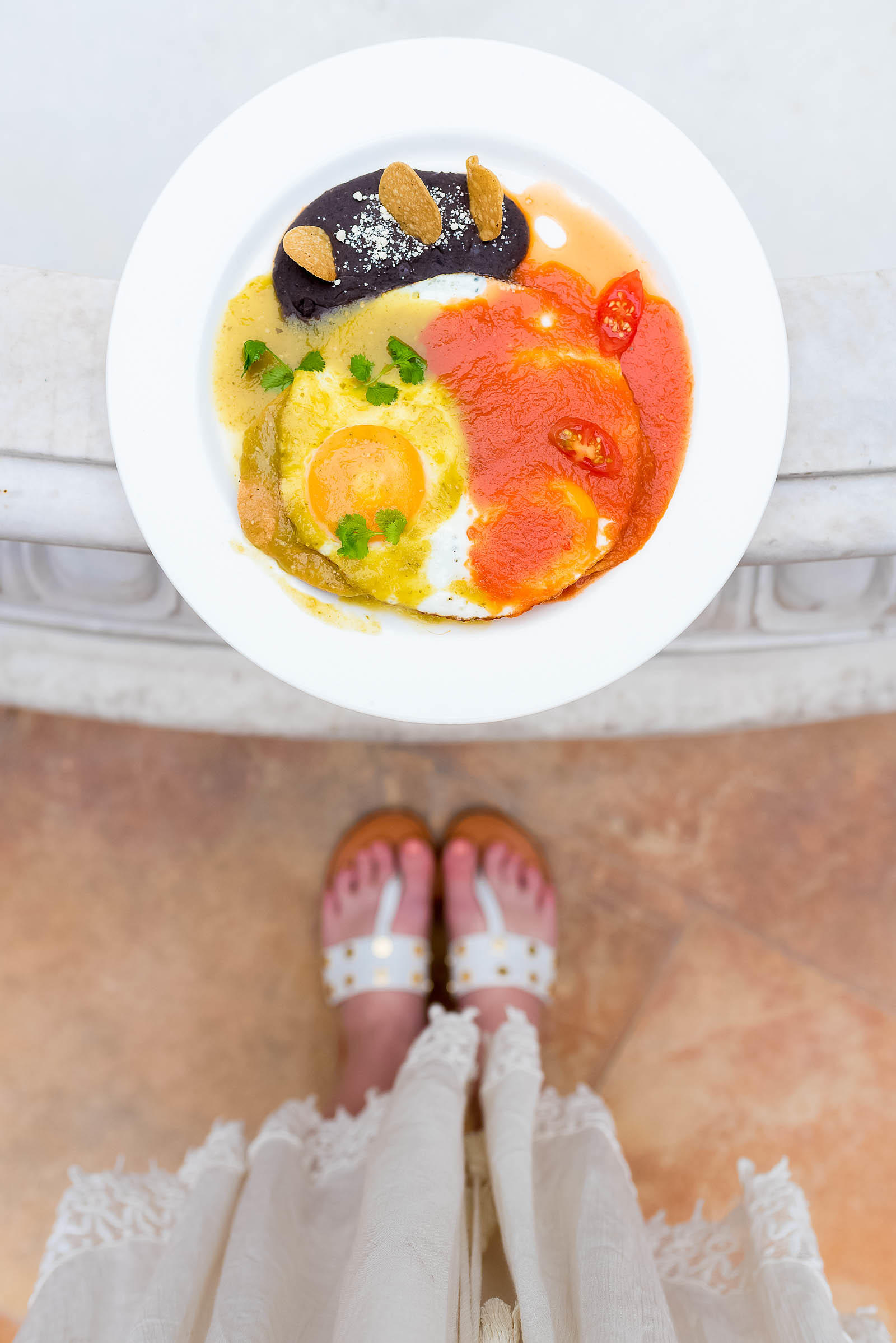 3. Divorced Eggs
These quickly became my favorite breakfast food in Mexico. In college I LIVED off eggs and salsa and — as an adult — I've kept the tradition alive still. There's just something about the combination that I never tire of, especially when salsa verde is involved.
So the moment I met my first plate of divorced eggs I was hooked. Obsessed, really.
What's not to love? Beautifully fried eggs nestled atop a crisp tostada shell and doused in roja and verde salsas makes one of the most delicious breakfasts you'll ever have!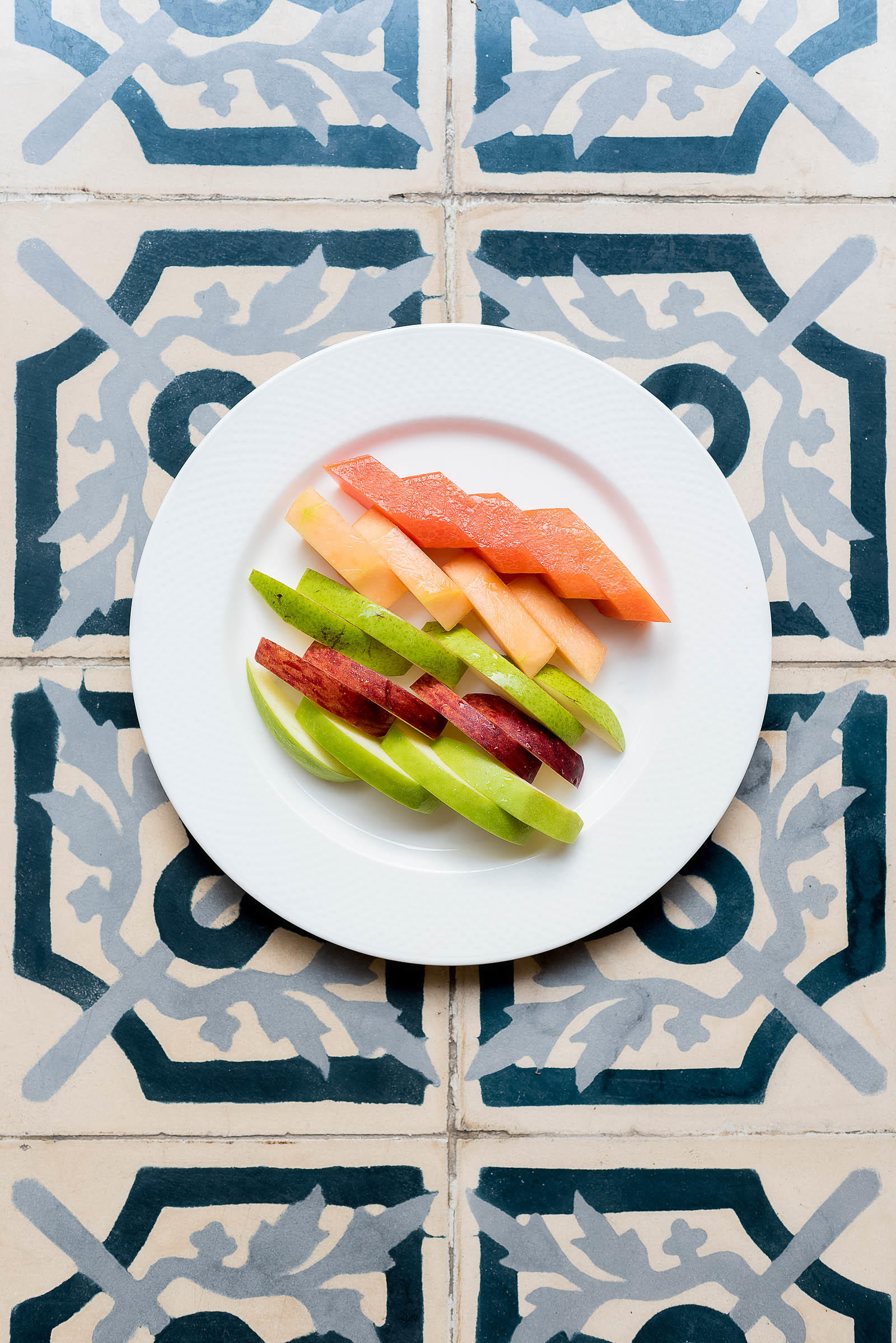 4. Fresh Papaya
The Yucatán has a plentiful supply of delicious fruits — all of which should be sampled. But fresh papaya is especially worth seeking out for its fragrant sweet, cantelope-esque deliciousness and since it can be so hard to find back home in the States (fresh papaya, that is).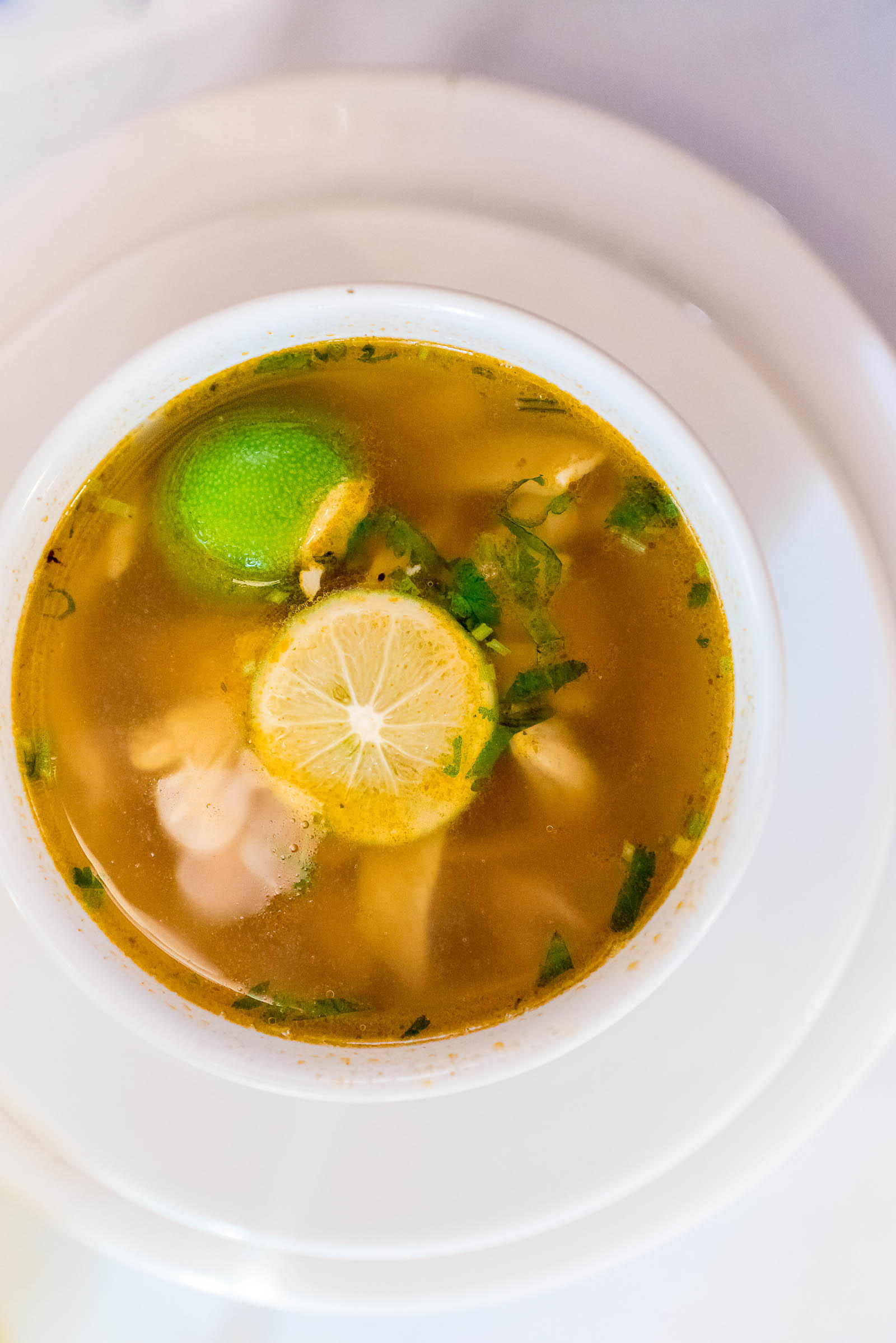 5. Sopa de Lima
Another common dish in Mexico that you're bound to get hooked on — Sopa de Lima is essentially a fragrant chicken & lime broth soup.
It's very similar to another of my favorite Mexican soups, Vegetarian Tlalpeño Soup, which I find really refreshing, even in the heat of summer.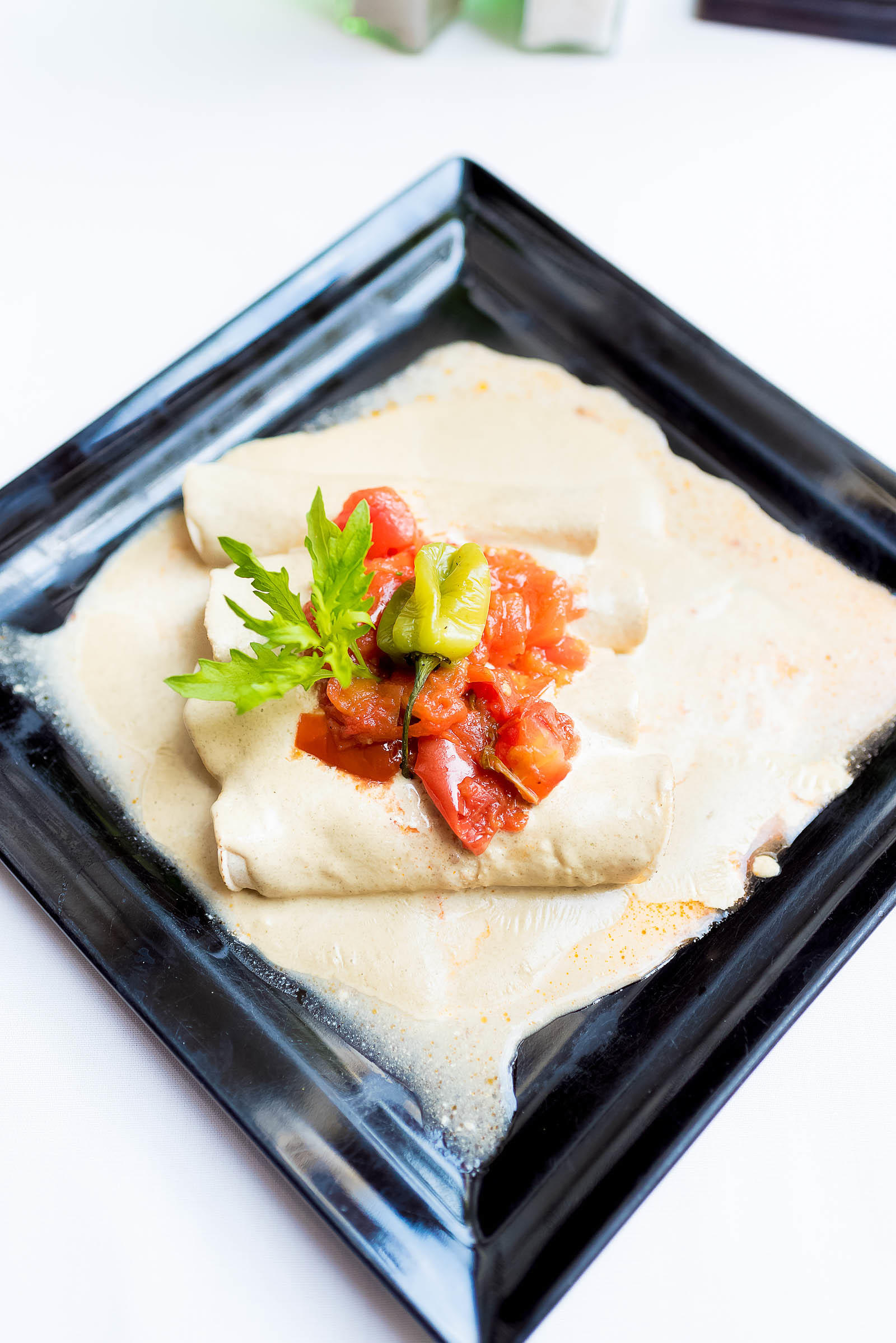 6. Papadzules
A Yucatán specialty you have to try at least once!
Papadzules are enchilada-esque corn tortillas dipped in a sauce of pepitas (pumpkin seeds) and filled with hard-boiled eggs, then garnished with a cooked tomato-pepper sauce for contrast.
It's an interesting set of flavors and certainly one of the most popular dishes in all of Yucatán judging by how many times we saw it on menus over our short stay in April!
7. Empanadas
Empanadas are common throughout Mexico and shouldn't be missed on a trip to the Yucatán. We sampled some truly delicious varieties but these green-ish empanadas made with chaya leaves in the dough and filled with melted cheese in Izamal were my all-time favorites!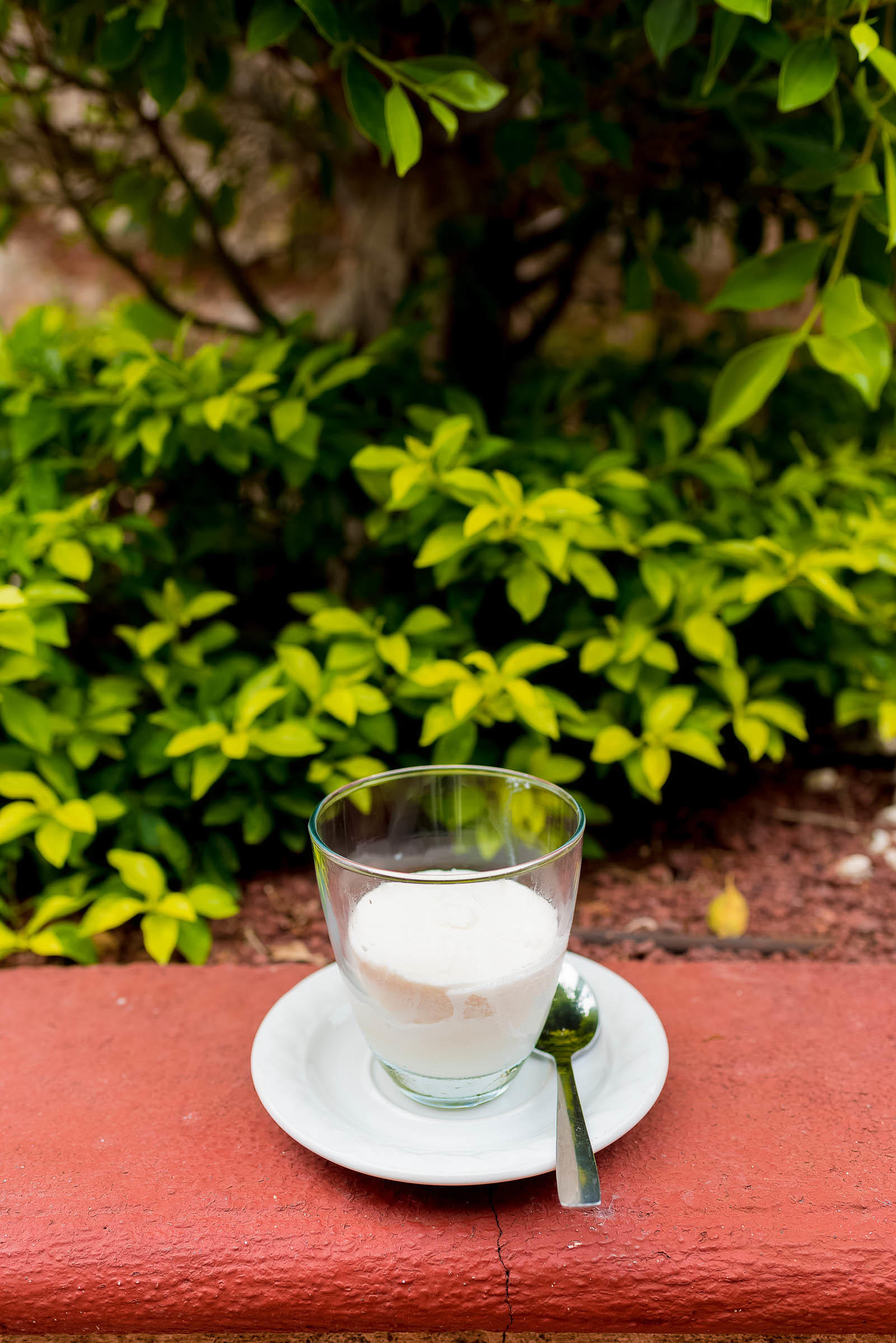 8. Coconut Sorbet
Coconut sorbet is sold all over the place, from street vendors to fancy restaurants alike, and one bite will explain why: you couldn't find a more refreshing, cooling desserts in the entire Yucatán.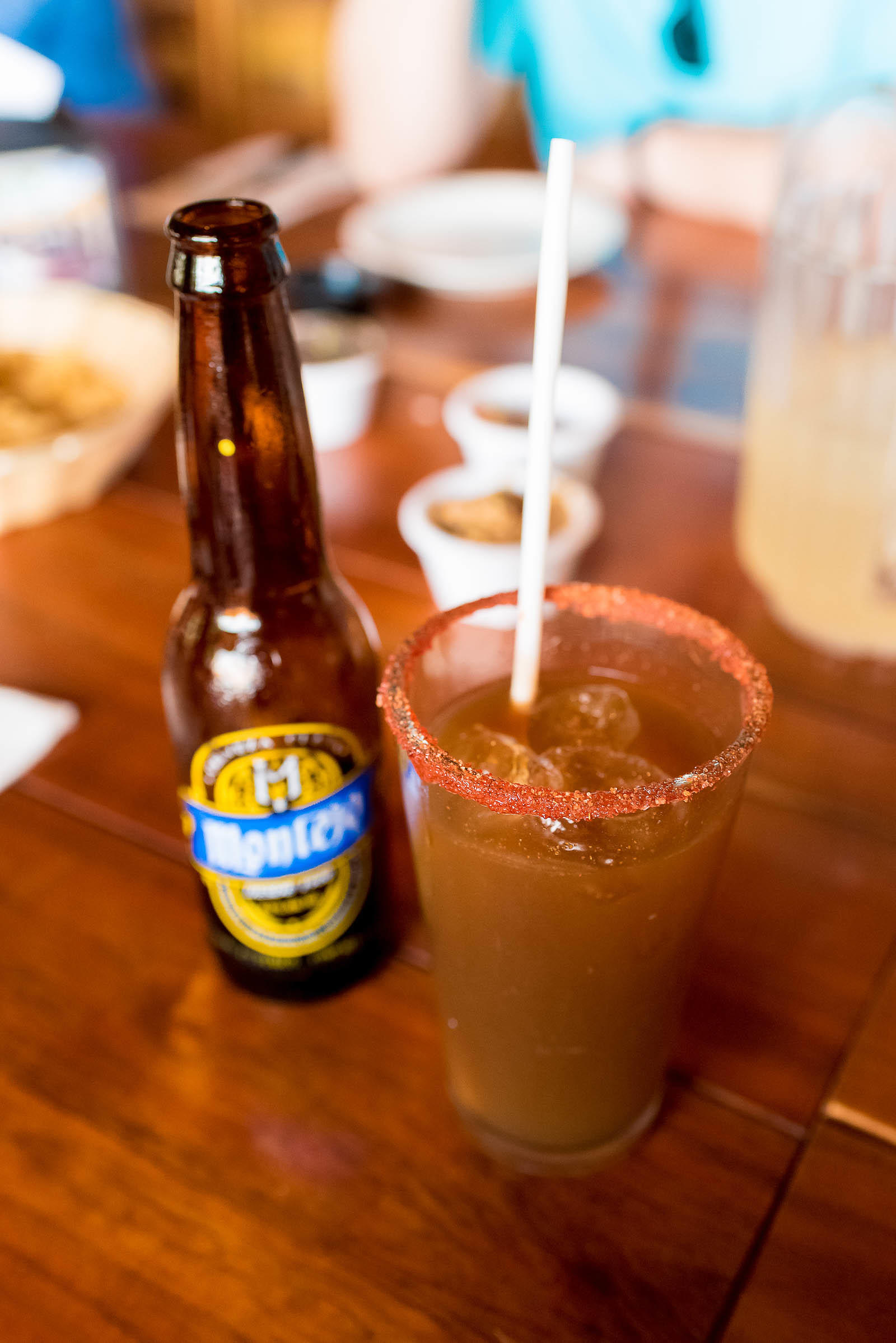 9. Micheladas
Delicious, delicious micheladas!
I'd never actually had a michelada before my last trip to Mexico but now I can't imagine living without them. Micheladas are basically a Mexican cerveza mixed with lime juice and assorted sauces, spices, and peppers. Think of it as a much lighter bloody mary — as if a spicy bloody mary and a Mexican beer met, married, and produced a child that was 80% beer.
It's the perfect thing to drink while swinging in a hammock for an afternoon siesta.
Hilariously enough I'm seeing micheladas popping up all over Chicago and NYC menus now too. I wonder if they'll become the next big Mexican food trend in the U.S.!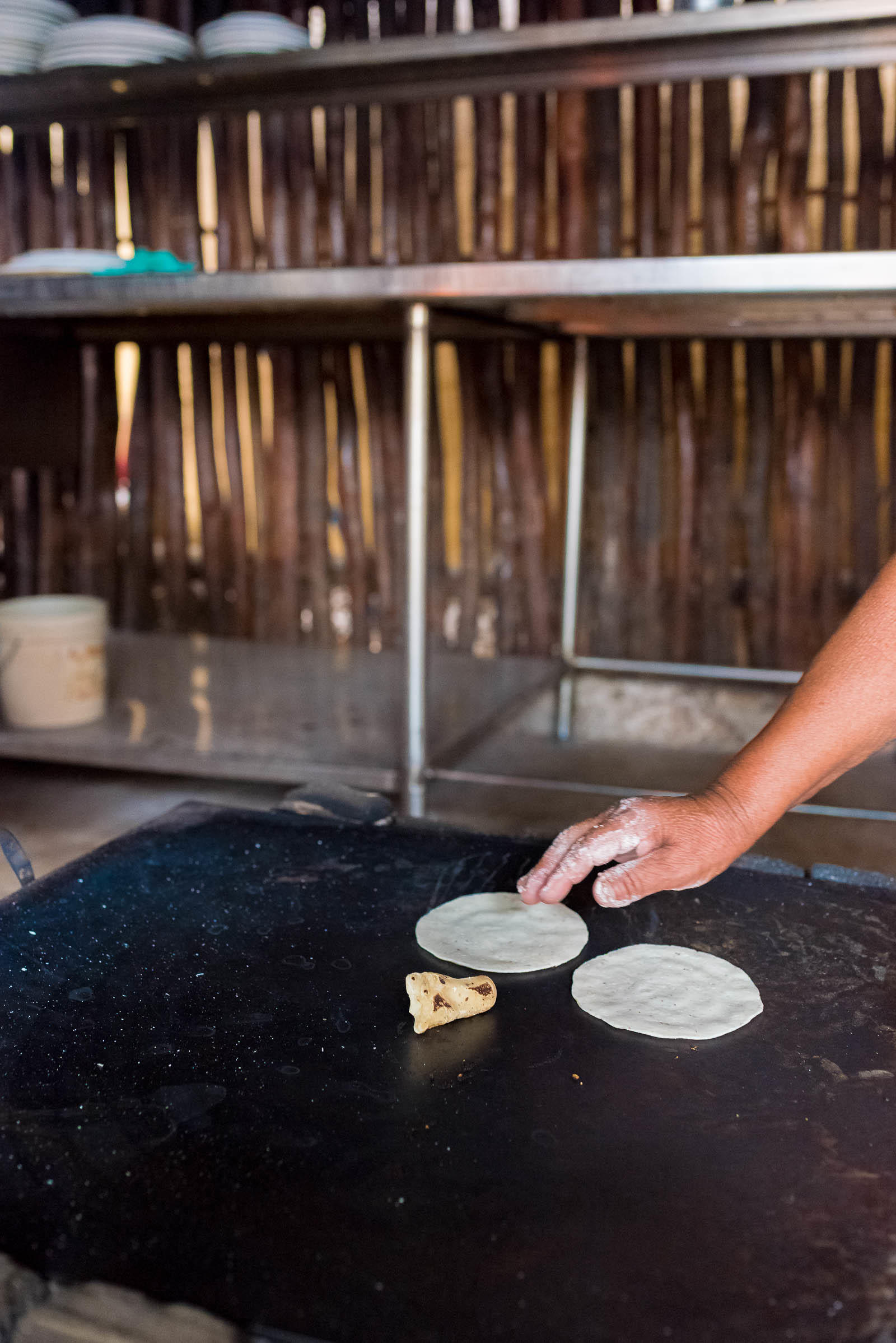 10. Fresh-Made Tortillas
Most restaurants in Mexico no longer take the time to produce their tortillas fresh for customers and it's such a tragedy because a fresh tortilla can make ALL the different in the flavor of tacos, tostadas, etc.
Luckily we found a few places that still make tortillas in-house to-order and they were HEAVEN.
Pro Tip: Search out these places in advance (we enjoyed the tortillas at Restaurante Zamna in Izamal the most) as they are rare and difficult to find!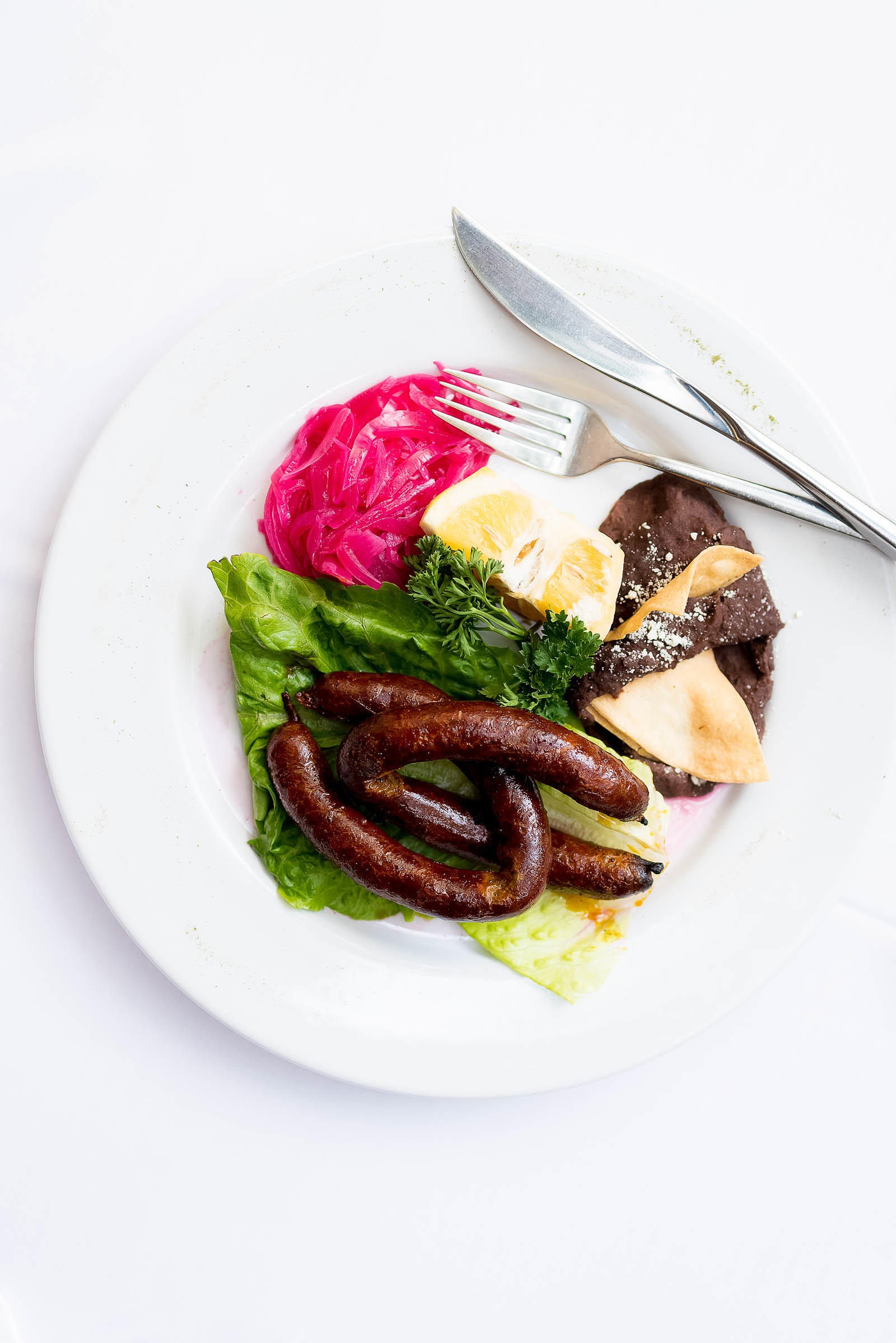 11. Yucatán Sausages
The Yucatán is known for many meat dishes including a wide-array of traditional sausages which all have their own unique flavor profiles and stories.
We sampled the Tradicional Longaniza de Valladolid while in Valladolid and were floored by the depth of flavor and spices in each bite!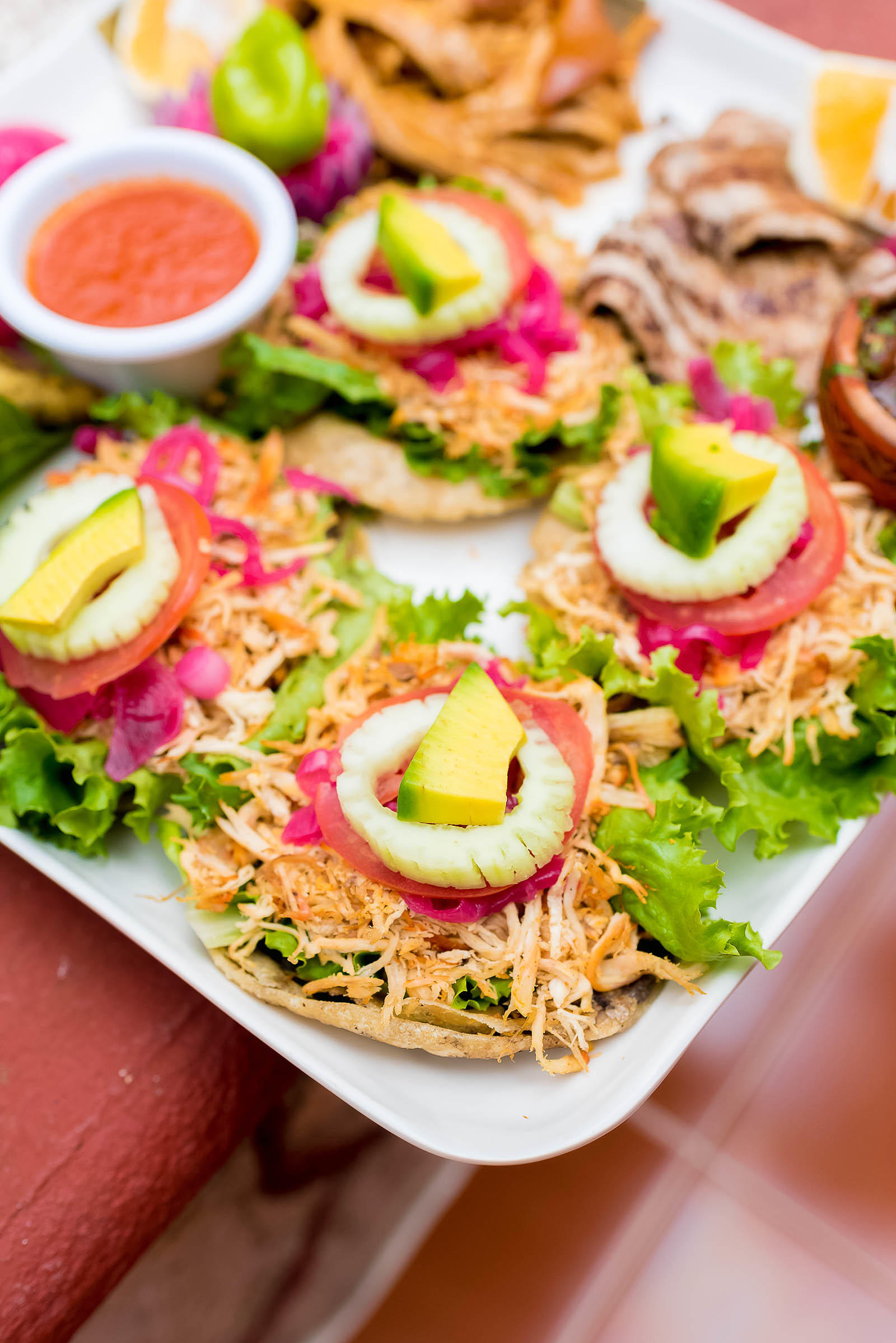 12. Tostadas
Another obvious suggestion but well-worth an inclusion on this list! Regardless of the filling — be it chicken, pork, ahi tuna, etc. — tostadas in Yucatán are rich, flavorful meals that put any tostadas you've had in the States to shame.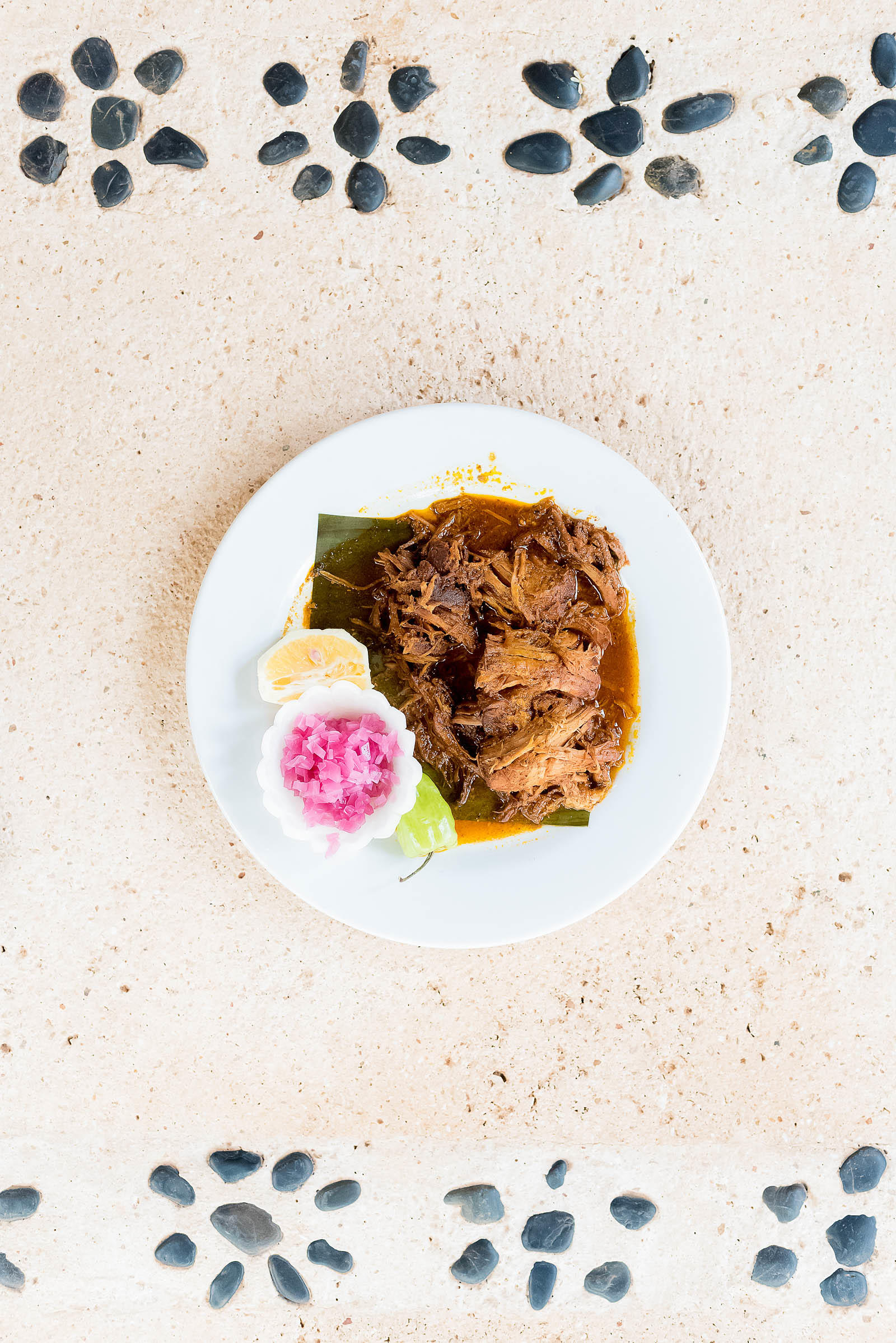 13. Pulled Pork (Cochinita Pibil)
Shredded Pork is all over the Yucatán. Known as Cochinita Pibil, this shredded pork is cooked with sour orange, wrapped in banana leer, and cooked underground.
It's unique flavor and finger-licking umami will have you as smitten as we were!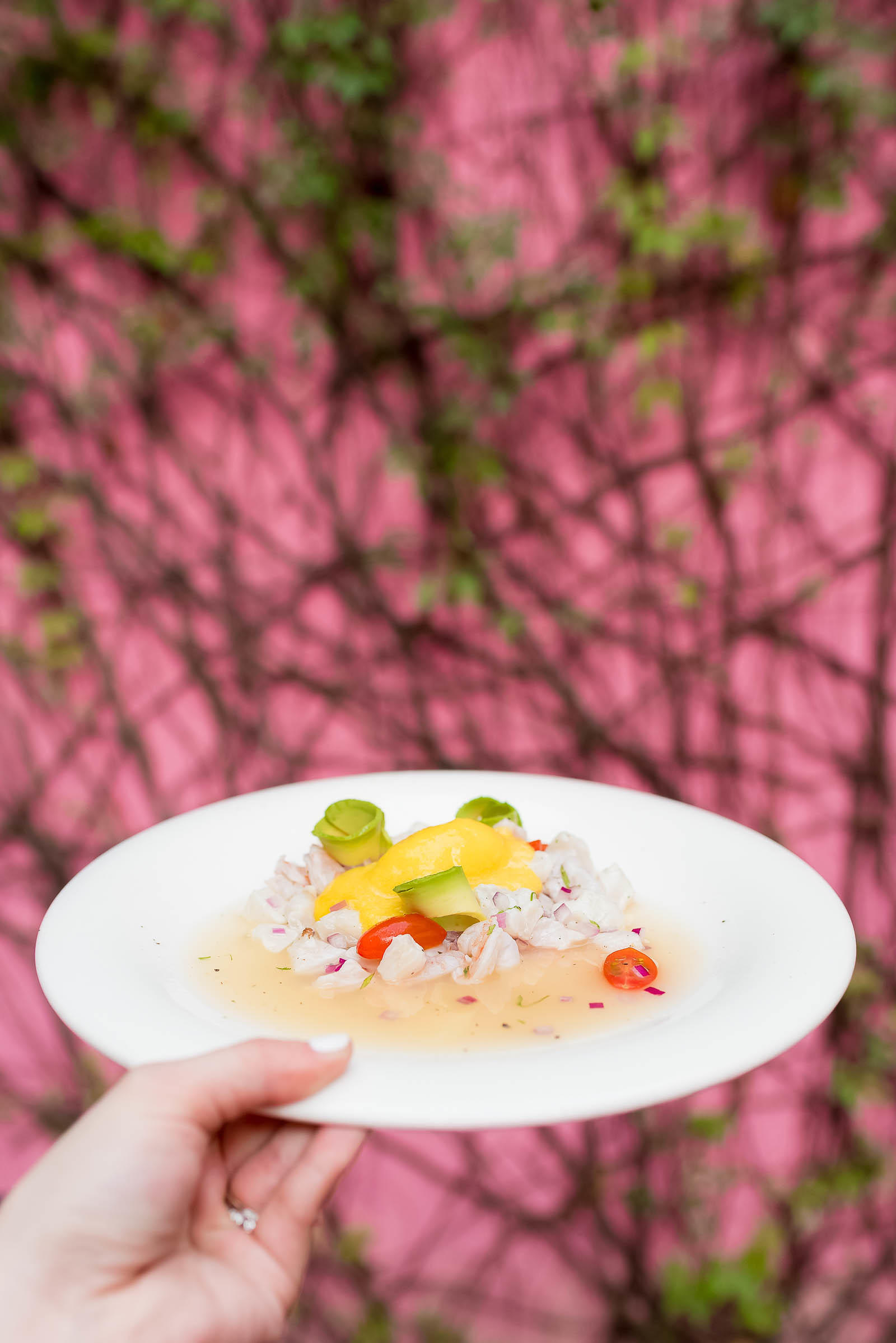 14. Ceviche
Ceviche is undoubtedly one of my all-time favorite foods, and one I especially crave during the hot summer months.
So when I needed a cooling pick-me-up in the Mexican heat, I always opted for ceviche! My favorite? This stunning, sour blend from the hot pink paradise, Rosas y Xocolate (undoubtedly one of the coolest hotels in all of Mexico)!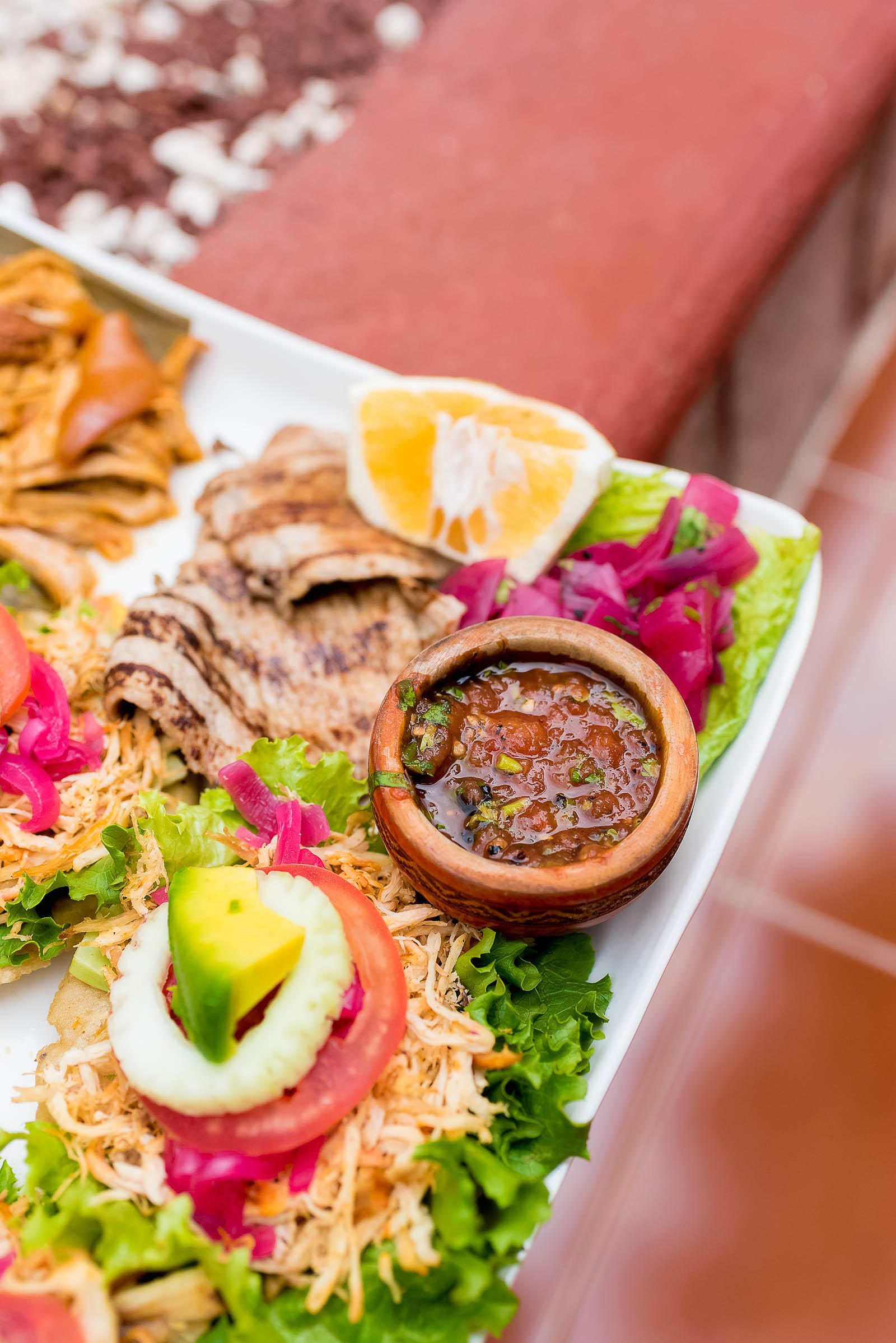 15. All the Salsas You Can Find
Mexico is filled with salsas of all sizes and all levels of spiciness. You're bound to find one you're MAD for! You just need to experiment.
My favorites always end up being the salsa verdes but some of the spicier, more traditional red salsas became close seconds!
16. Dulce de Papaya with Edam Cheese
One of the weirdest things you'll find in Yucatán but a quintessential dessert that's absolutely worth trying. The papaya with the cheese makes for an amazing combination of sweet and salty flavors.
This dish also pays homage to the Yucatán's strong colonial traditions and rich, European heritage — how else do you think a papaya dessert would ever get garnished with Edam cheese?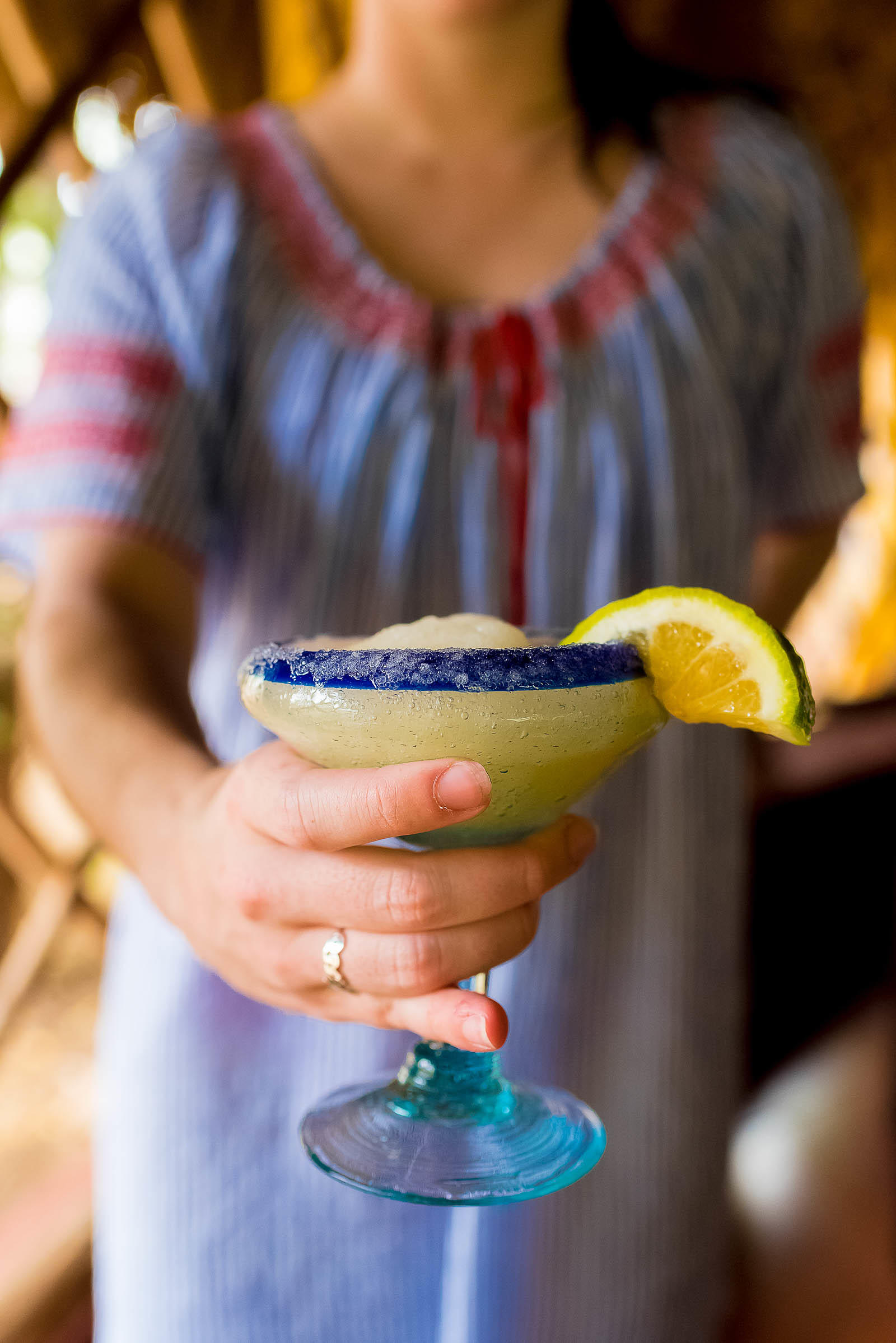 17. Margaritas
Obviously.
Many of the margaritas we tried in Mexico were the original style — i.e. something that DOESN'T resemble a slushie. But unfortunately the only photos I could find were of this version (which honestly were just as delicious, if less traditional).
Regardless of whether your margarita is blended or on the rocks, it's bound to be delicious and so refreshing in the Yucatán heat.