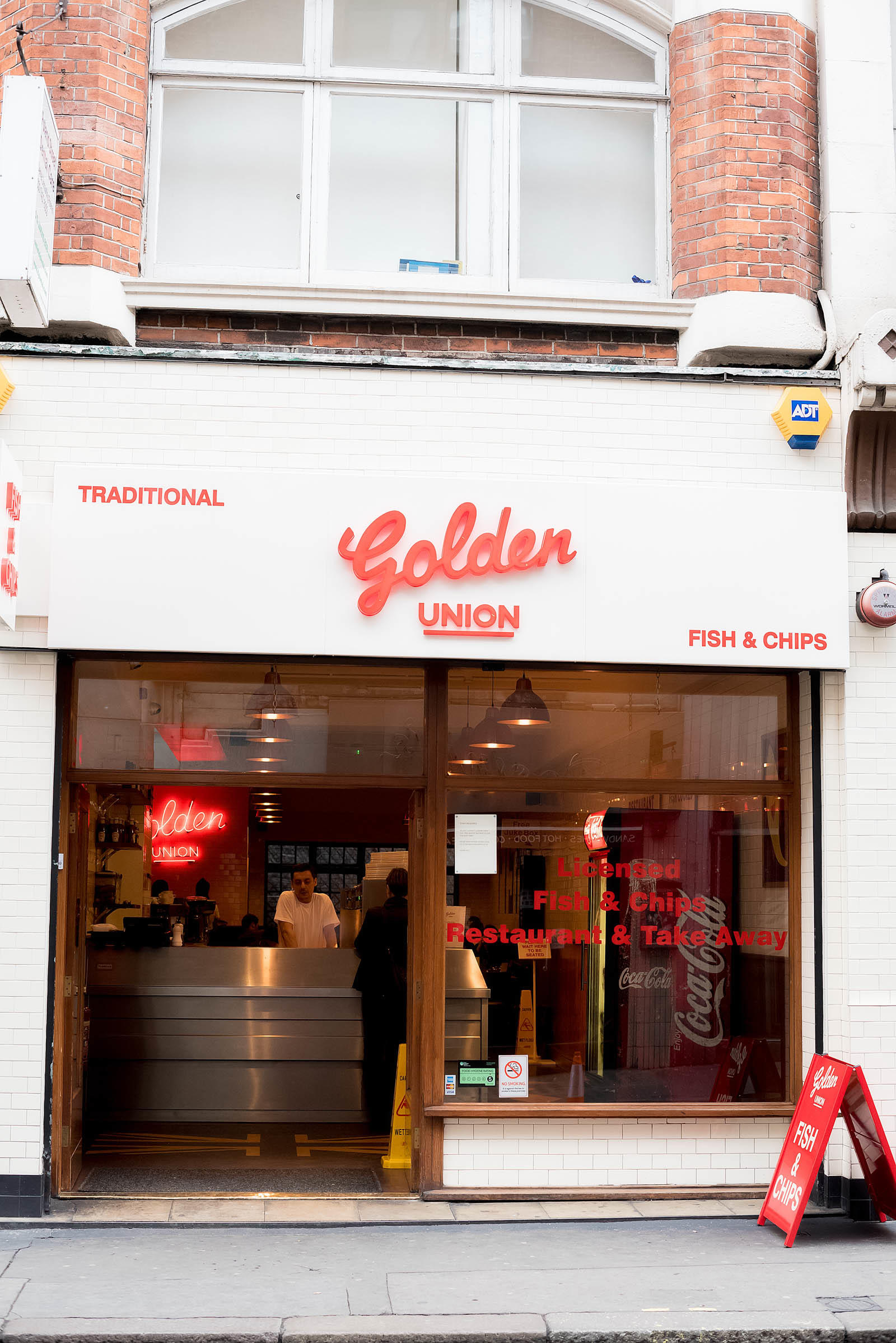 Tucked into the busy streets of Soho London is a retro-inspired fish and chip shop rumored to have THE best fish and chips in all of London.
So naturally while my family and I were across the pond last September we couldn't resist doing a little investigation of our own.
Meet Golden Union. THE Soho fish & chips shop.
Don't believe me? Read the Trip Advisor reviews and decide for yourself.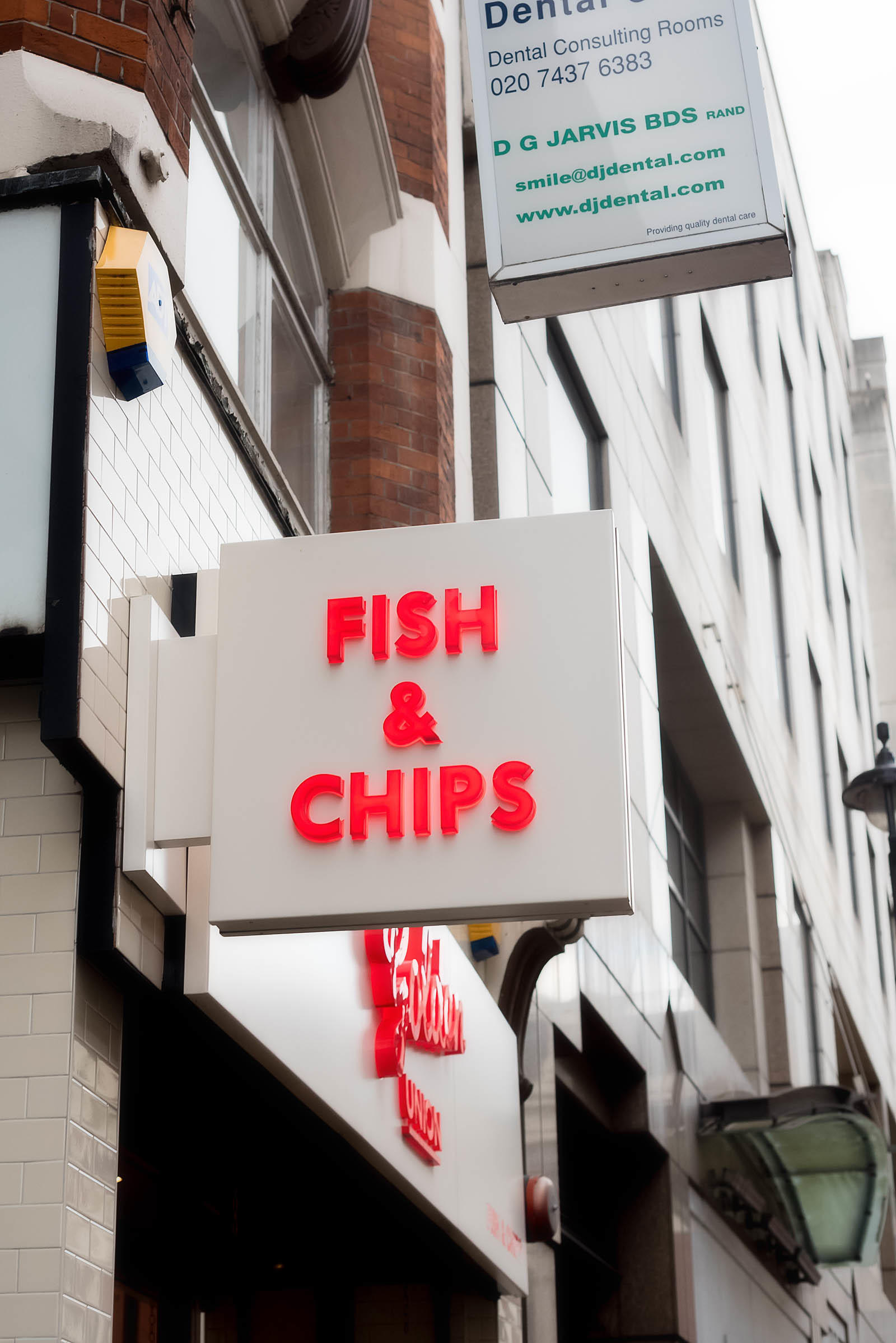 Golden Union is a very unassuming little chip shop — walking up to it we almost missed its teeny entry!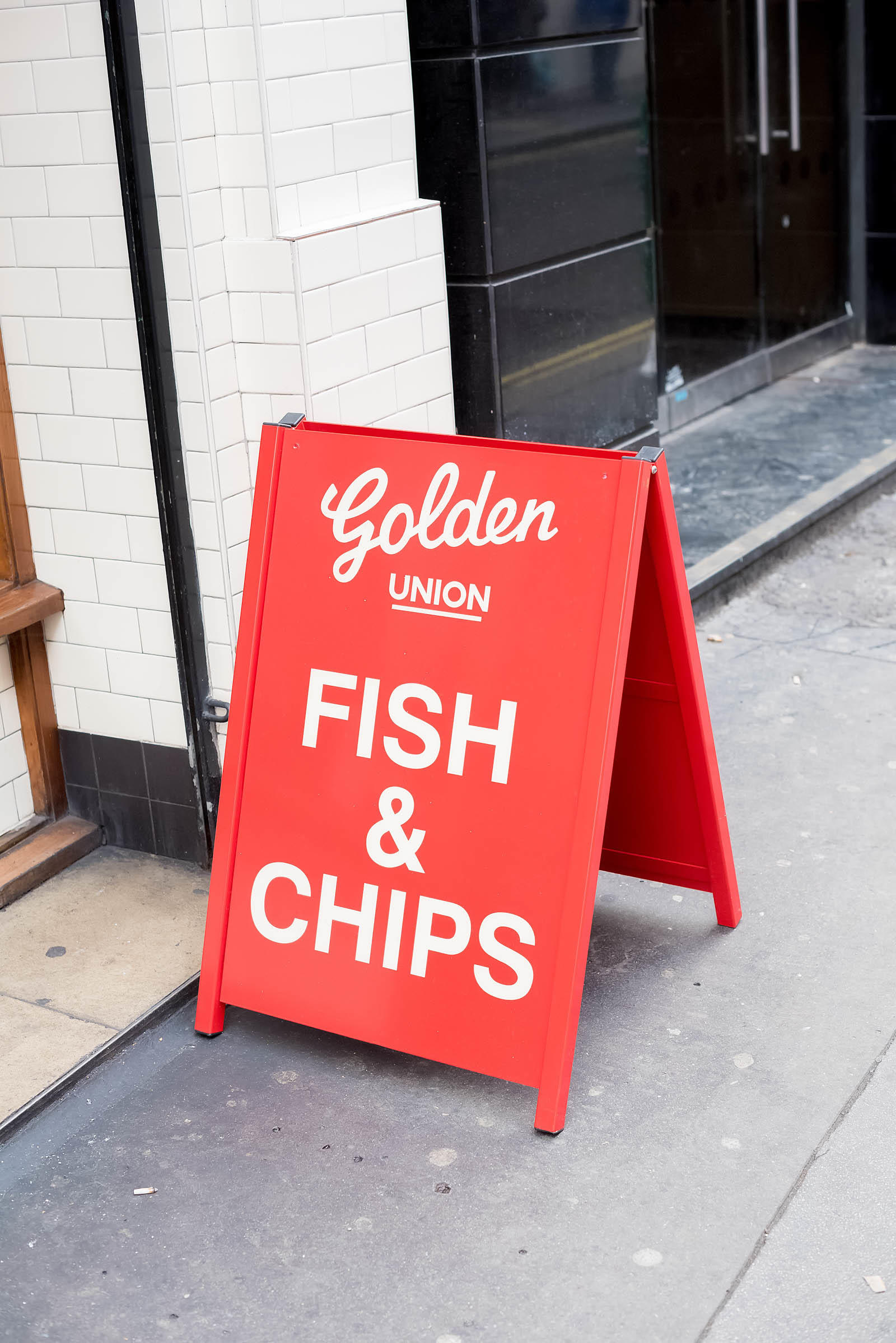 Luckily there are a few large red signs pointing you in the right direction (if your nose wasn't already leading you right there).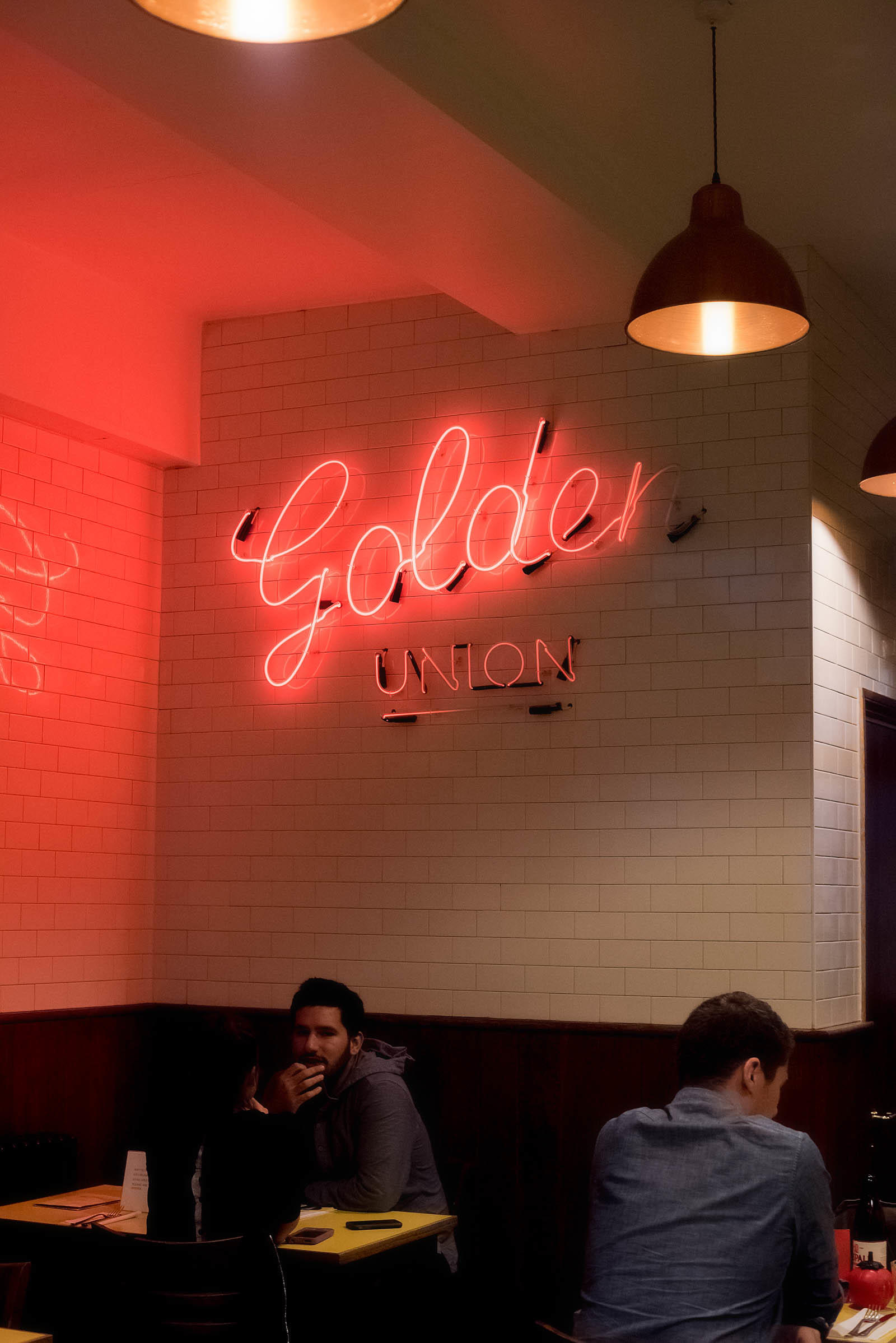 Walk inside and you'll instantly understand why Golden Union is SO popular.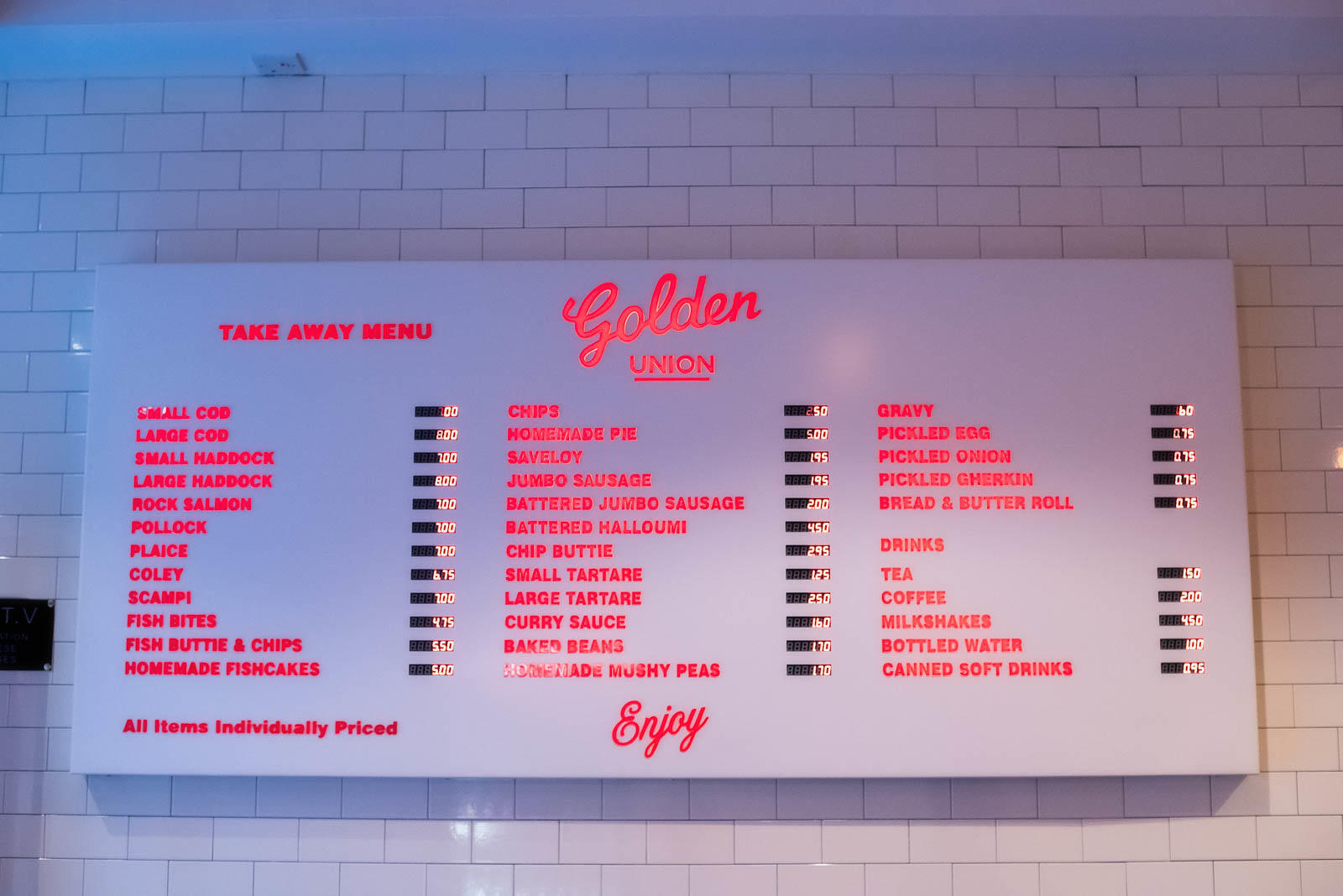 The menu (for dine-in or take-out) is extensive but solely focused on fish and chips and other british comfort foods such as pie.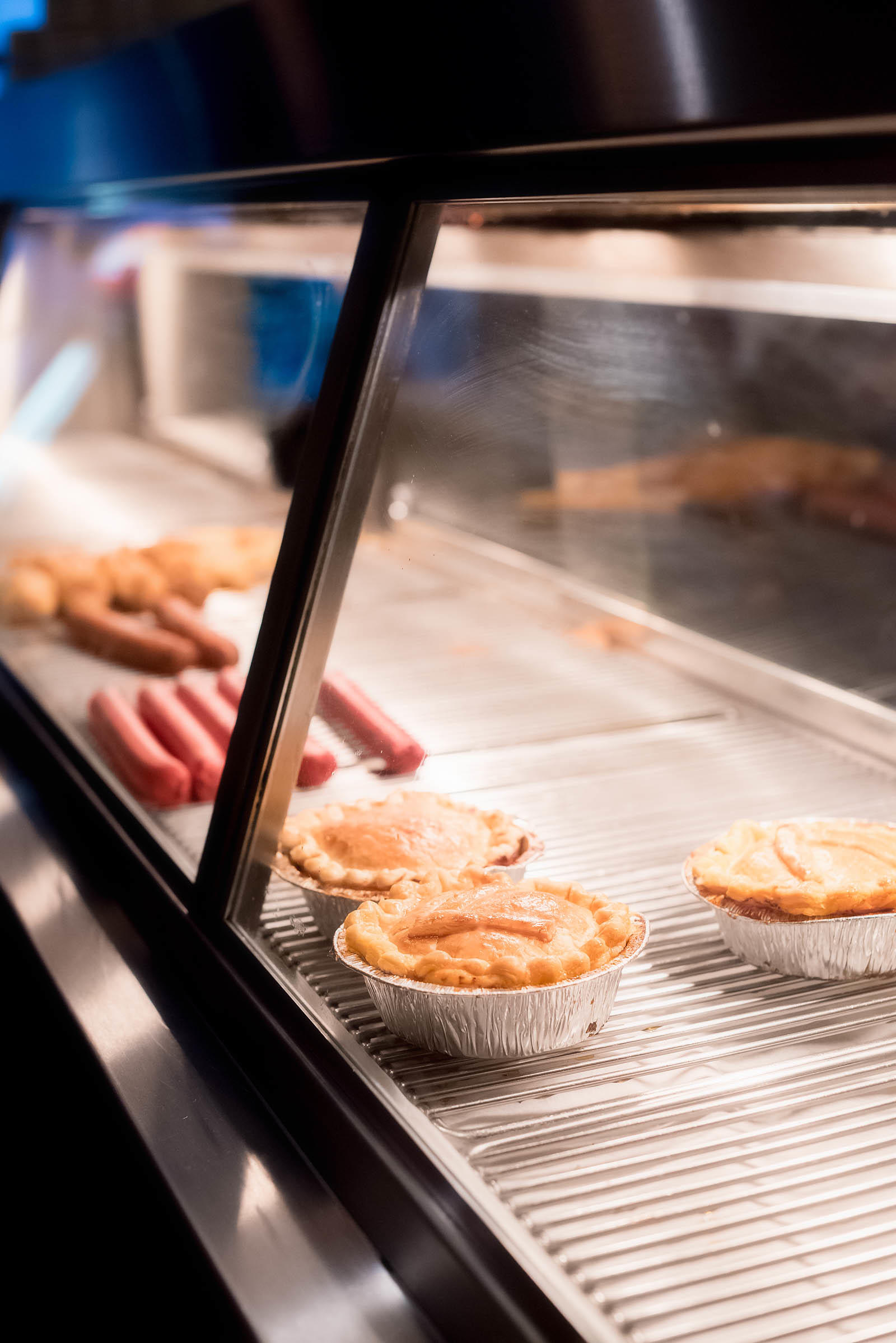 The best part is that before you order you can actually look at the dishes available for the day to help you decide!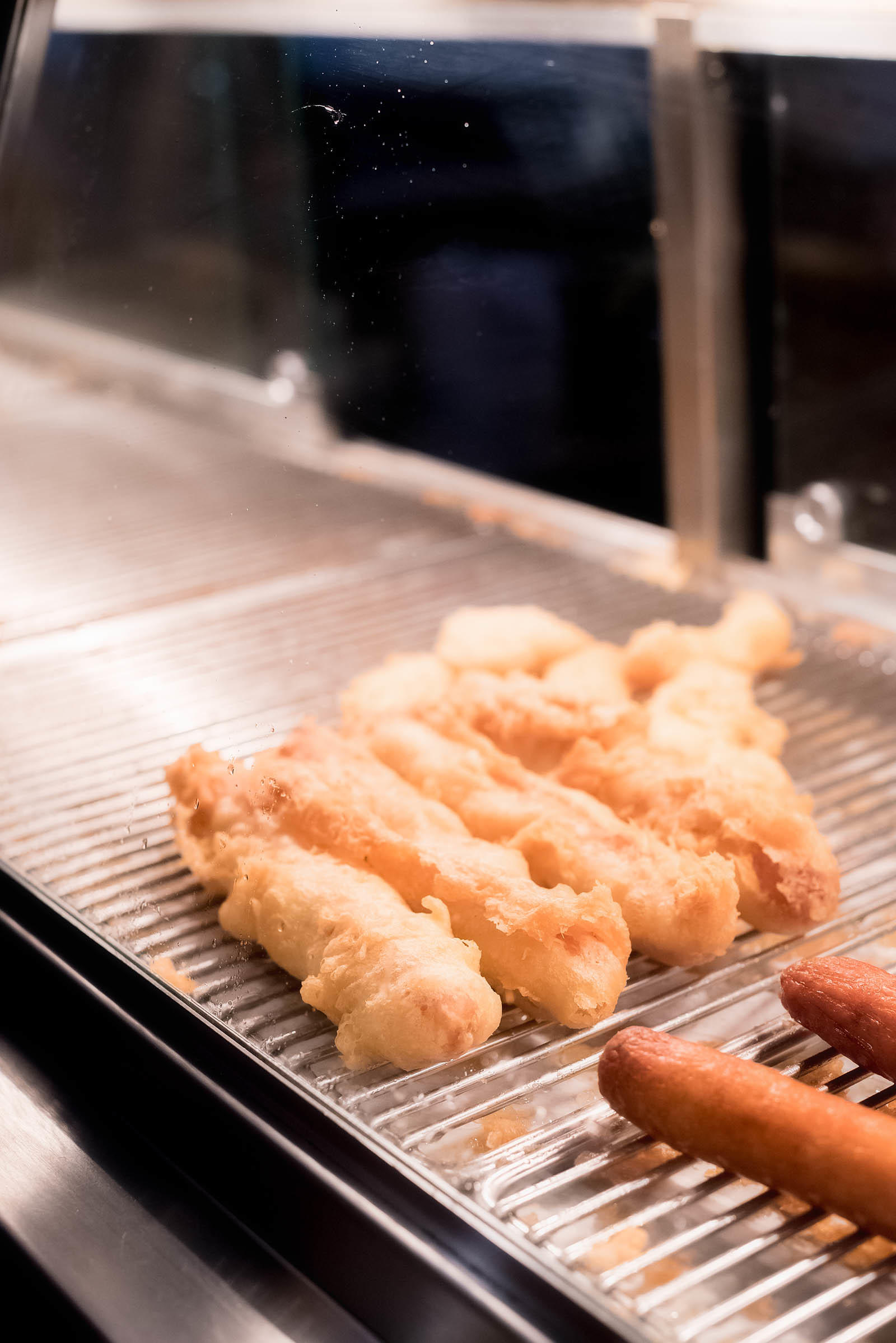 Personally I couldn't take my eyes off this delicious display of fried cod…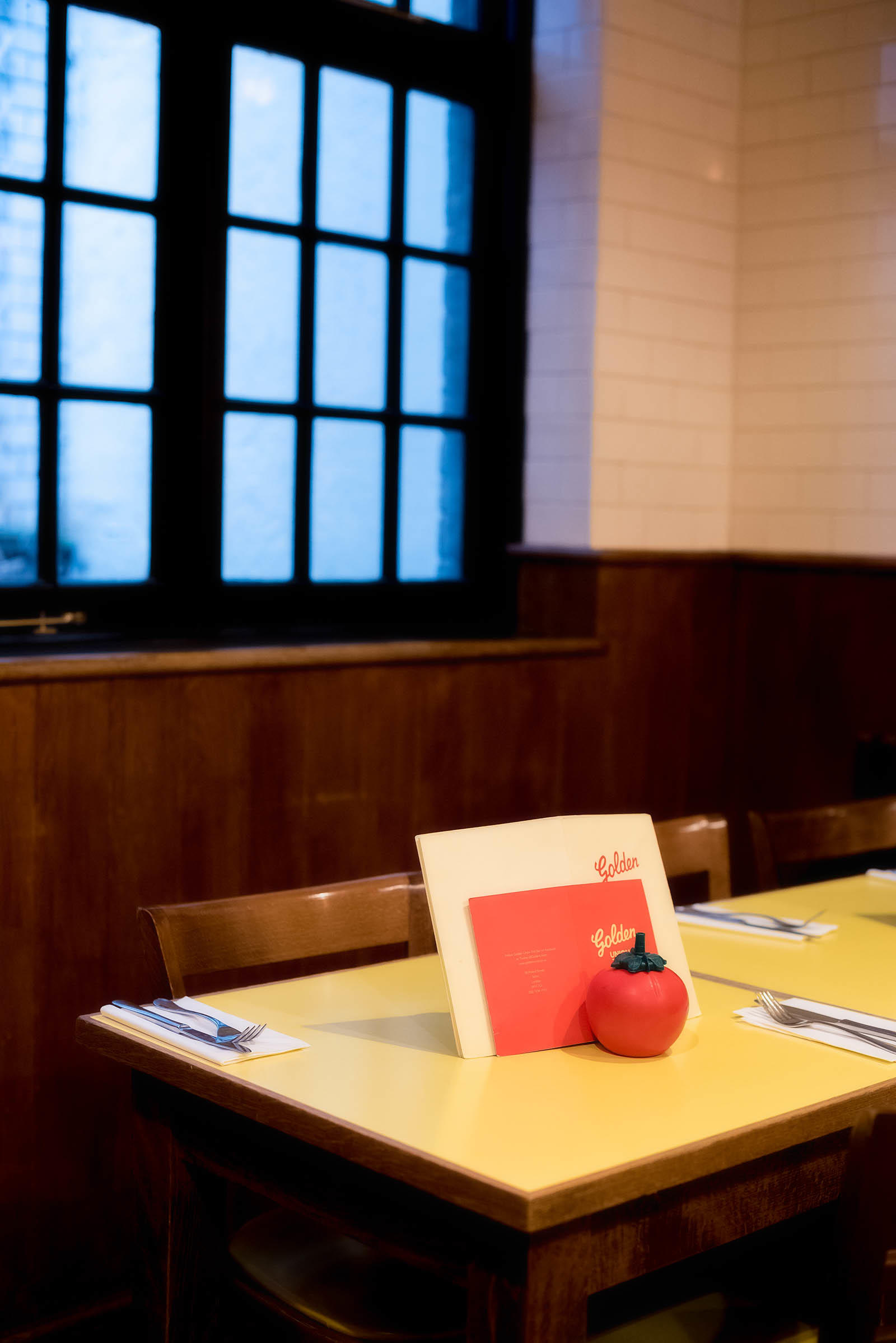 We decided to dine-in and found ourselves a cozy table,
complete with the cutest little tomato ketchup containers.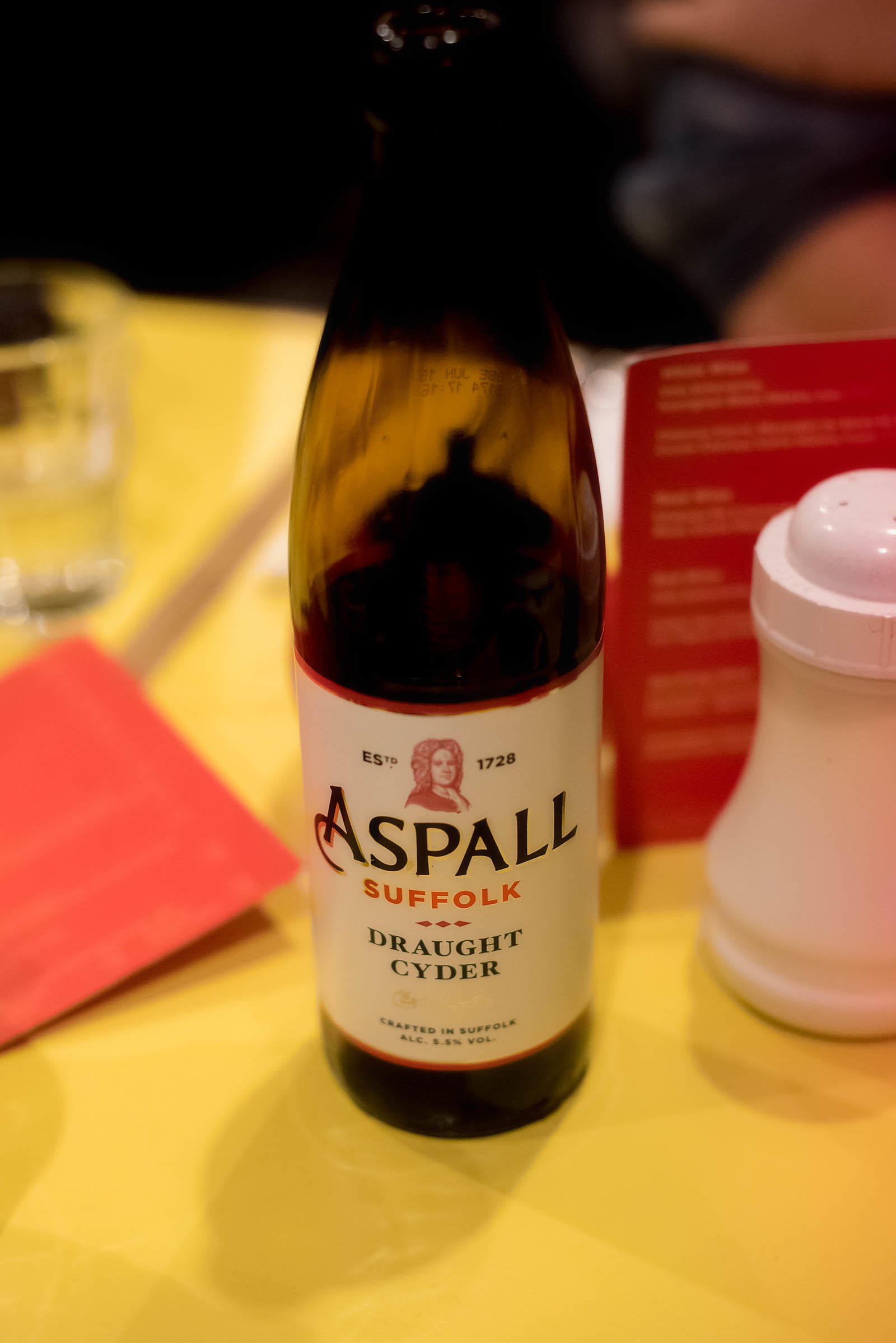 We started with a round of cider because… well, we HAD to do something while we waited for our meals.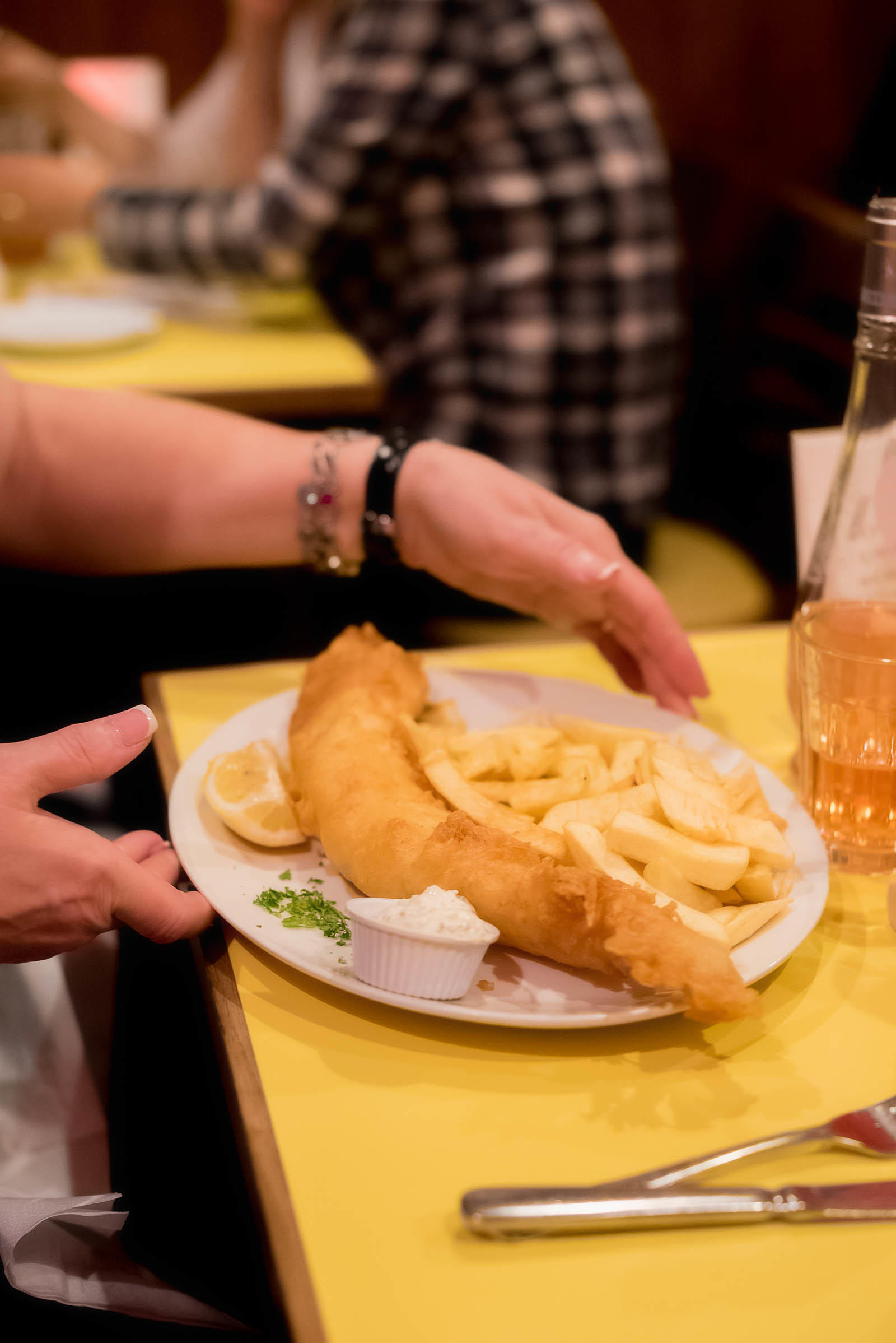 Which came promptly and piping hot!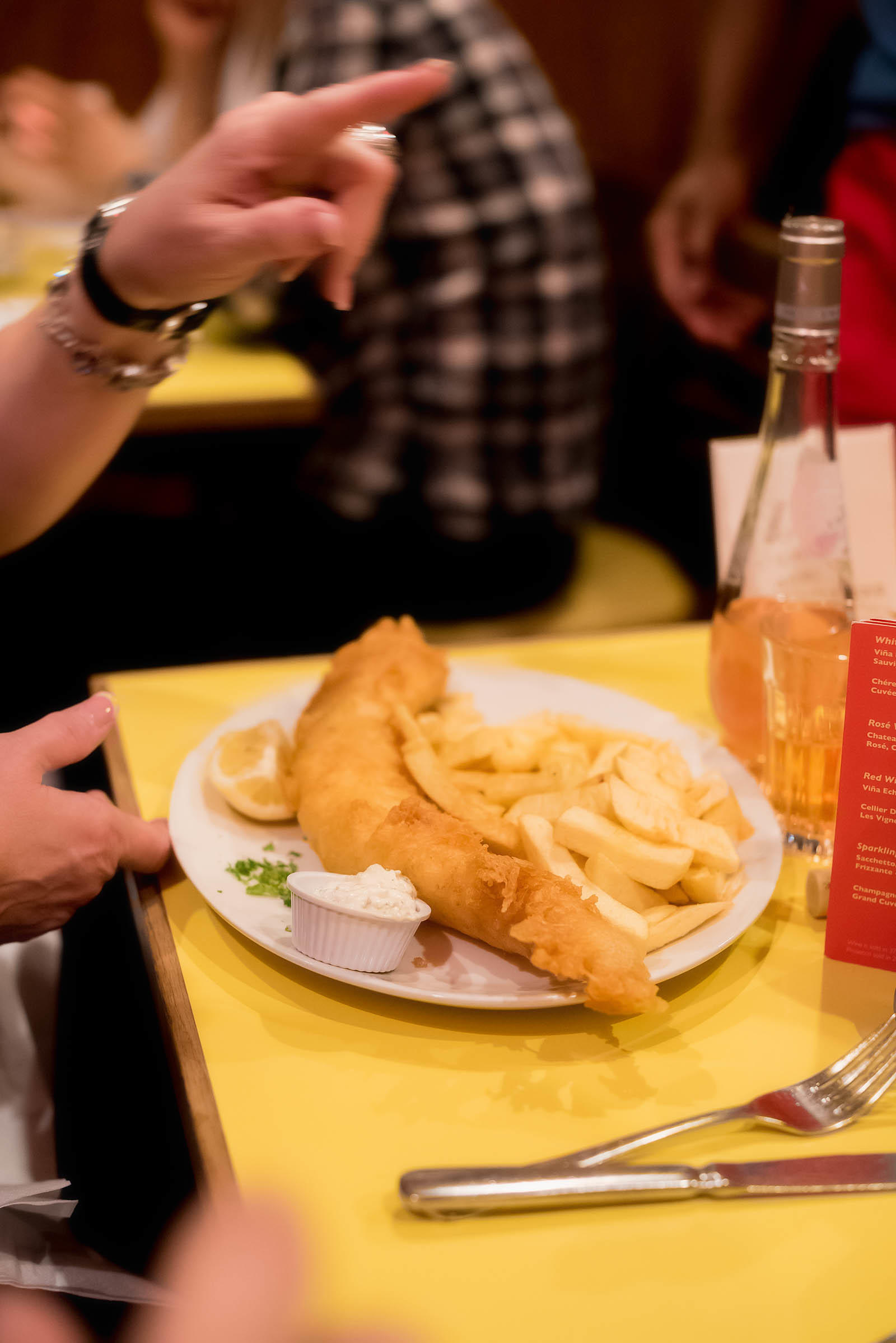 We pretty much all chose between the cod or haddock fish with chips.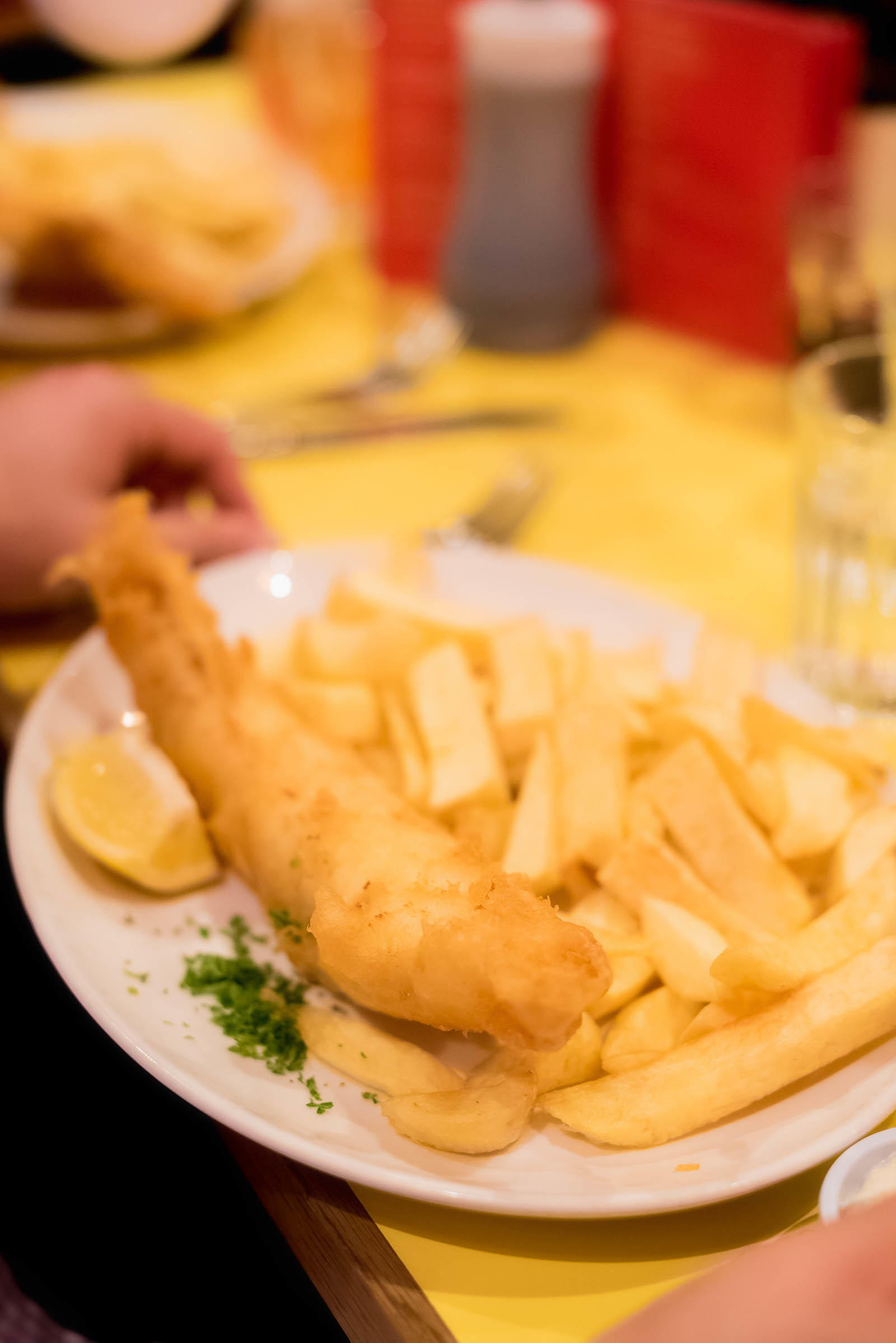 Both were absolutely delicious!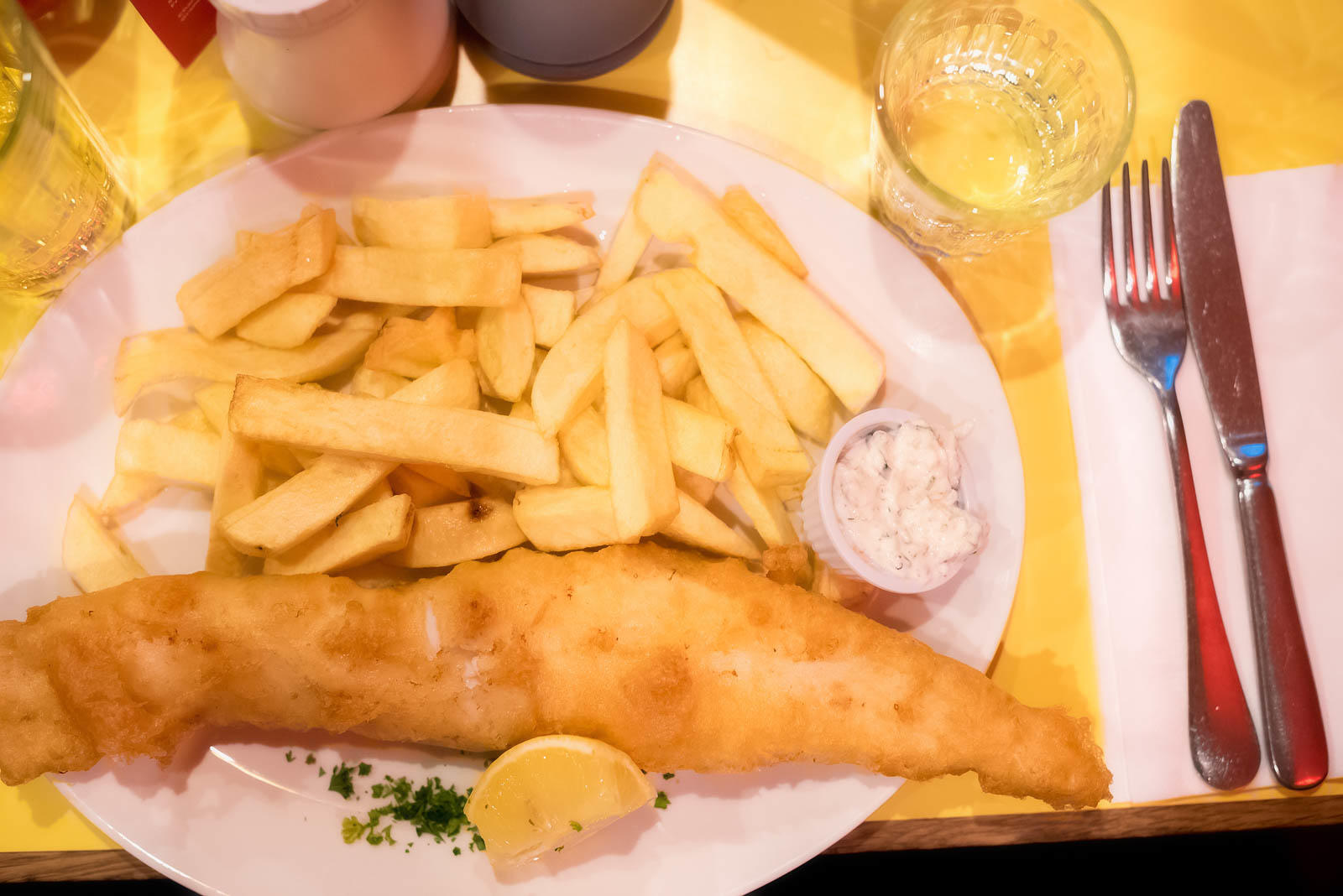 If you're a fan of cod though, you really can't do wrong with Golden Union's cod. It's so crispy, crunchy, and moist!
I may or may not have devoured MOST of this plate moments after this photo was taken…
If only to stop and enjoy this very british side of mushy peas and…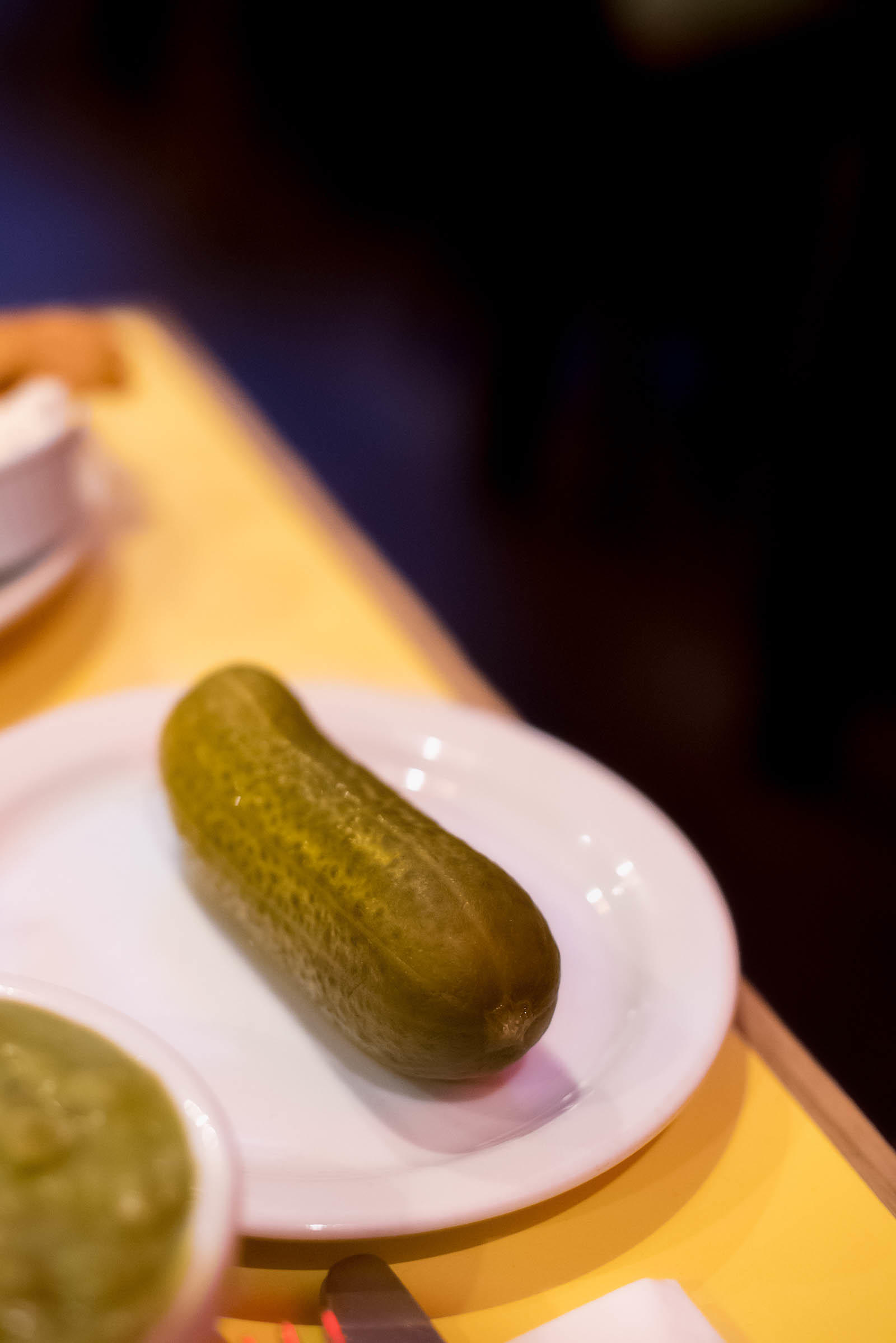 a pickled gherkin. Just to ensure that our meal was as quintessentially British as it gets!
If you ever find yourself in London wanting a casual, delicious, memorable meal of British comfort food, head to Golden Union for their EPIC fish & chips. You won't be disappointed.