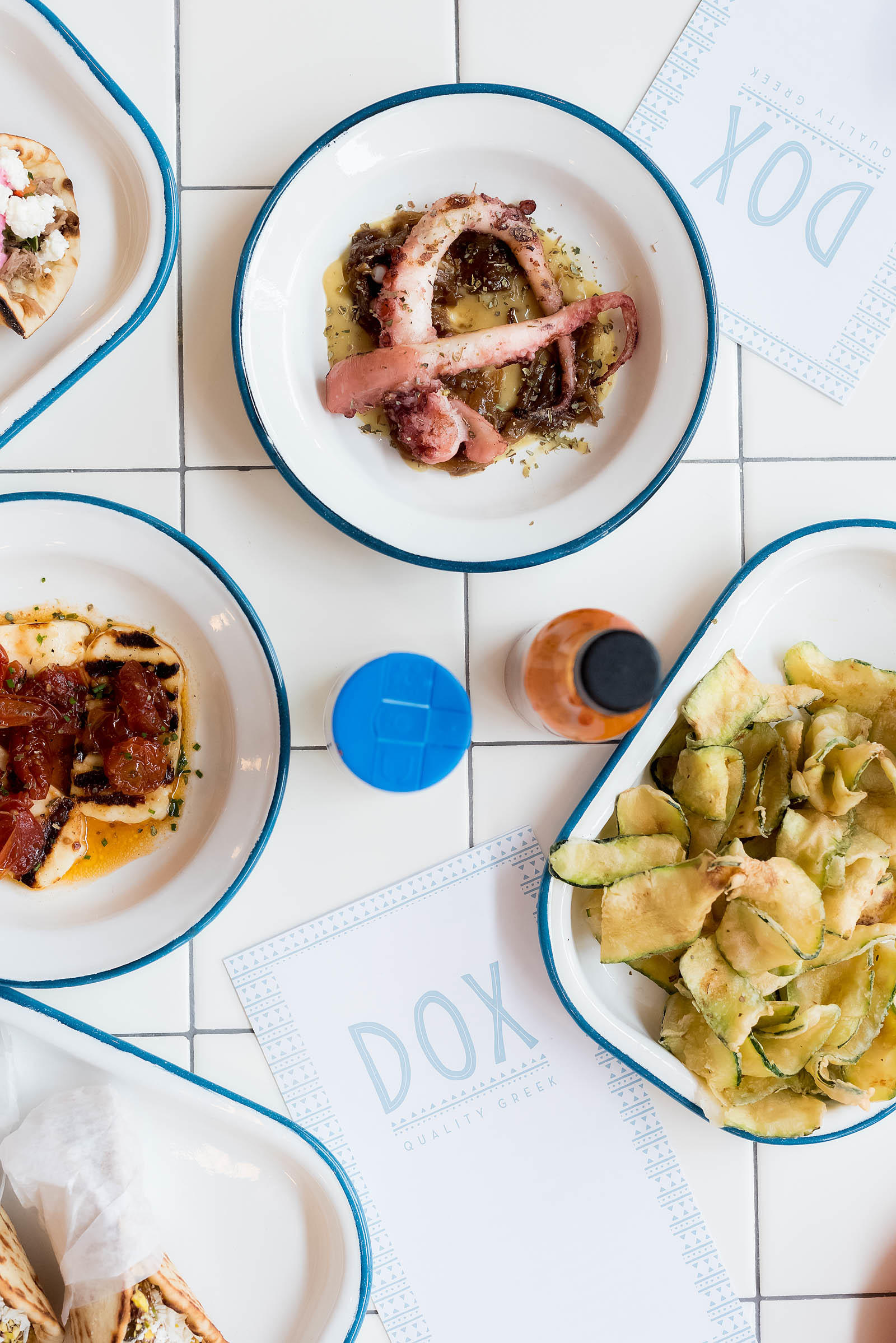 ** PLEASE NOTE: DOX Quality Greek is now closed. But, since I enjoyed this spot so much, I'm leaving this post up in loving memory of their delicious food. **
If you asked me about my favorite ethnic cuisine I'd be hard pressed to answer you.
I love Indian food with a passion, especially after living in India for a semester in college.
And I adore Japanese cuisine in all it's incarnations. Even many of the new-to-me dishes I've only just recently been introduced to.
Korean food is starting to win me over too with its savory, pungent, and spicy flavors.
And don't even get me started on how much I love good, authentic Mexican food.
But one cuisine that will always hold a special place in my heart is Greek food.
I have some Greek blood on my father's side of the family and I remember spending many special, important occasions of my life (graduations, birthdays…) in some of Chicago's famous Greek restaurants (many of which inspired the Greek restaurant in My Big Fat Greek Wedding).
So when I heard there was a new fast-casual Greek spot at the hustling and bustling corner of Damen and North in Wicker Park (just kiddy corner from The Robey), I knew I had to investigate.
Especially since most of their ingredients are sourced and imported directly from Greece!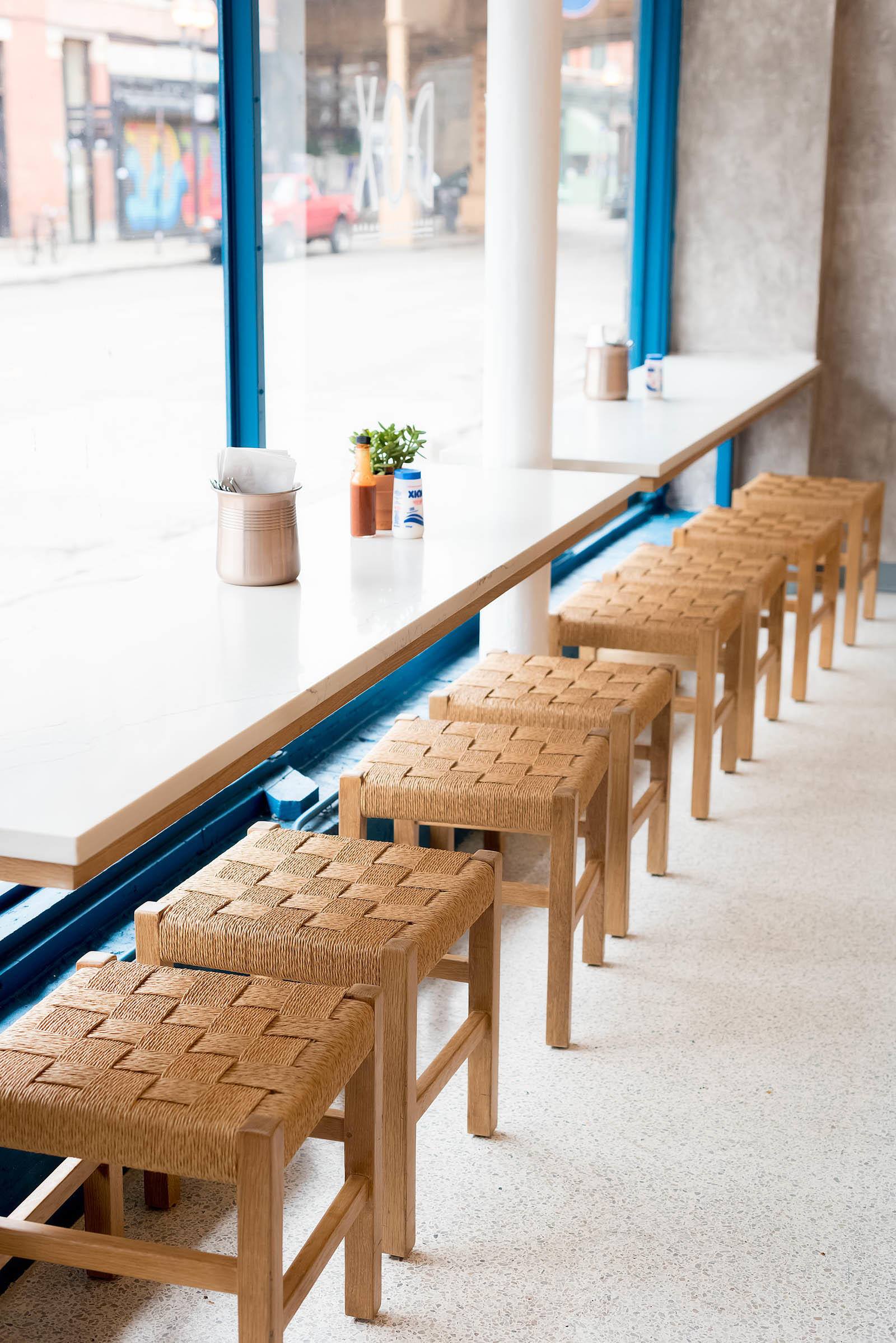 Meet Dox Quality Greek, one of the freshest and loveliest fast-casual spots to hit Wicker Park in years. And it just so happens to be serving up some killer Greek fare.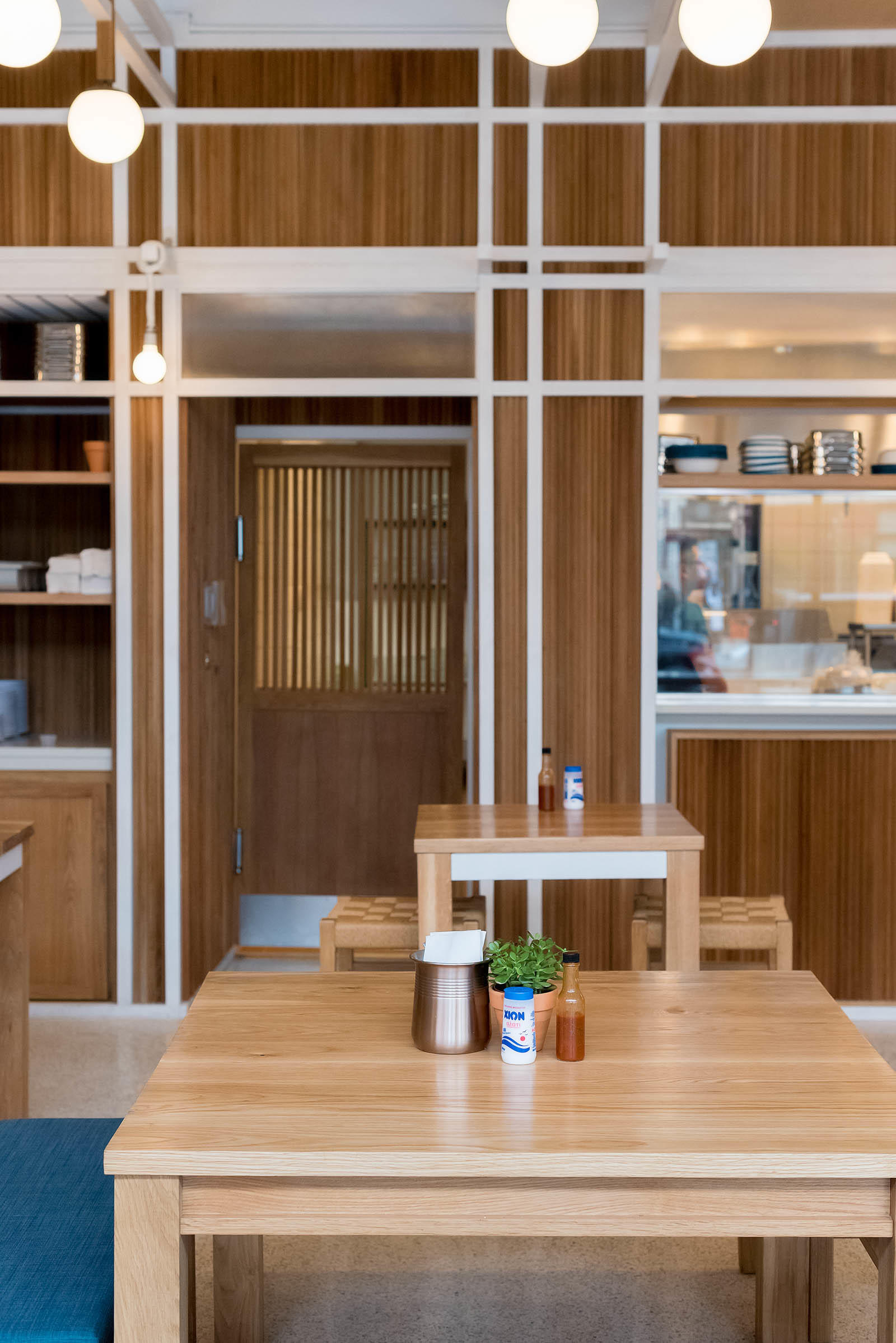 All in an über-fresh, minimal space.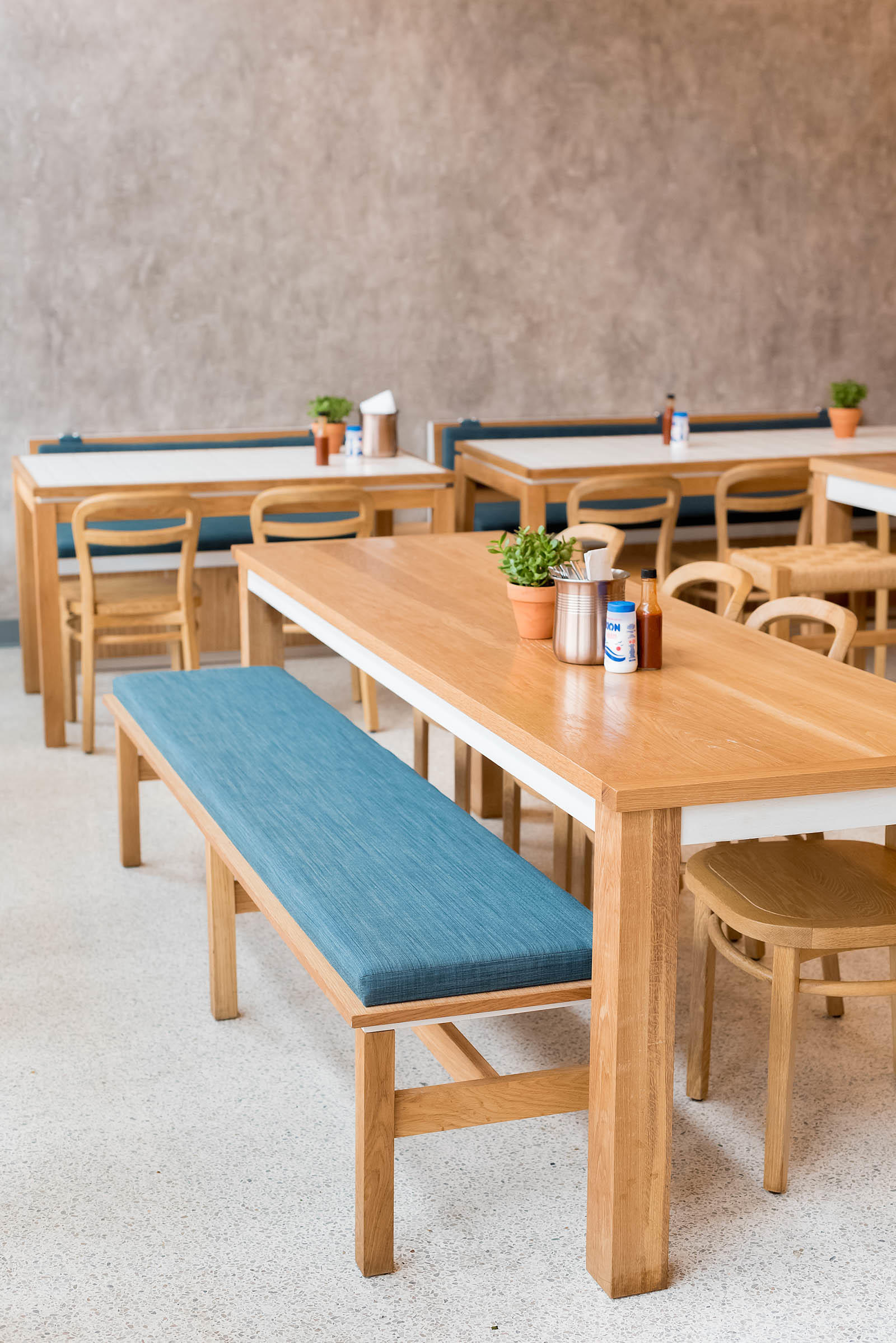 So grab a seat because this is going to be a marathon munching sesh!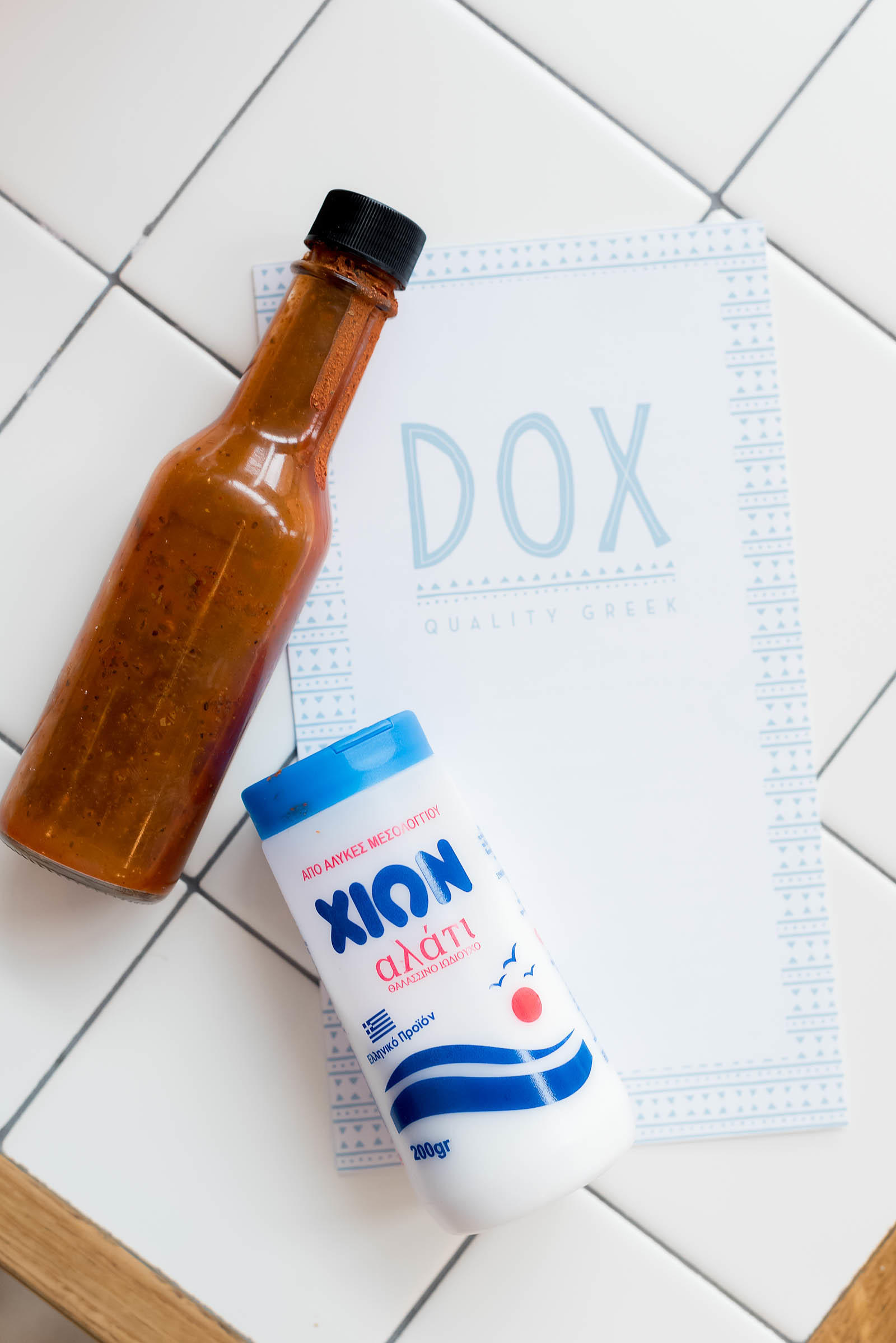 Everything from the house made condiments to the imported salt shakers tells you just how different Dox is from other fast-casual options in Wicker Park.
This is a place that really CARES about their food! And their flavors!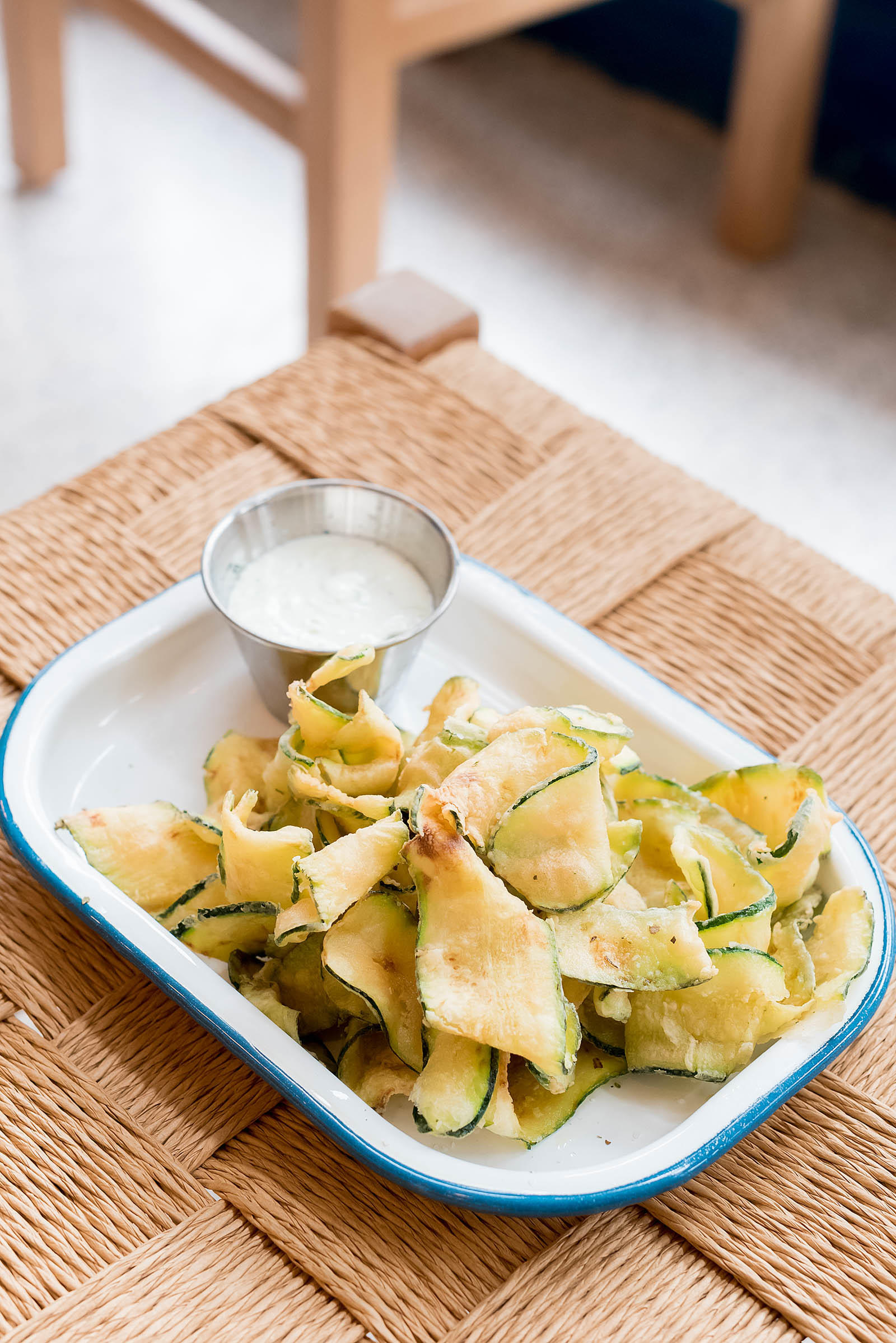 First up, make SURE you order these Zucchini Chips with Roasted Garlic Tzatziki.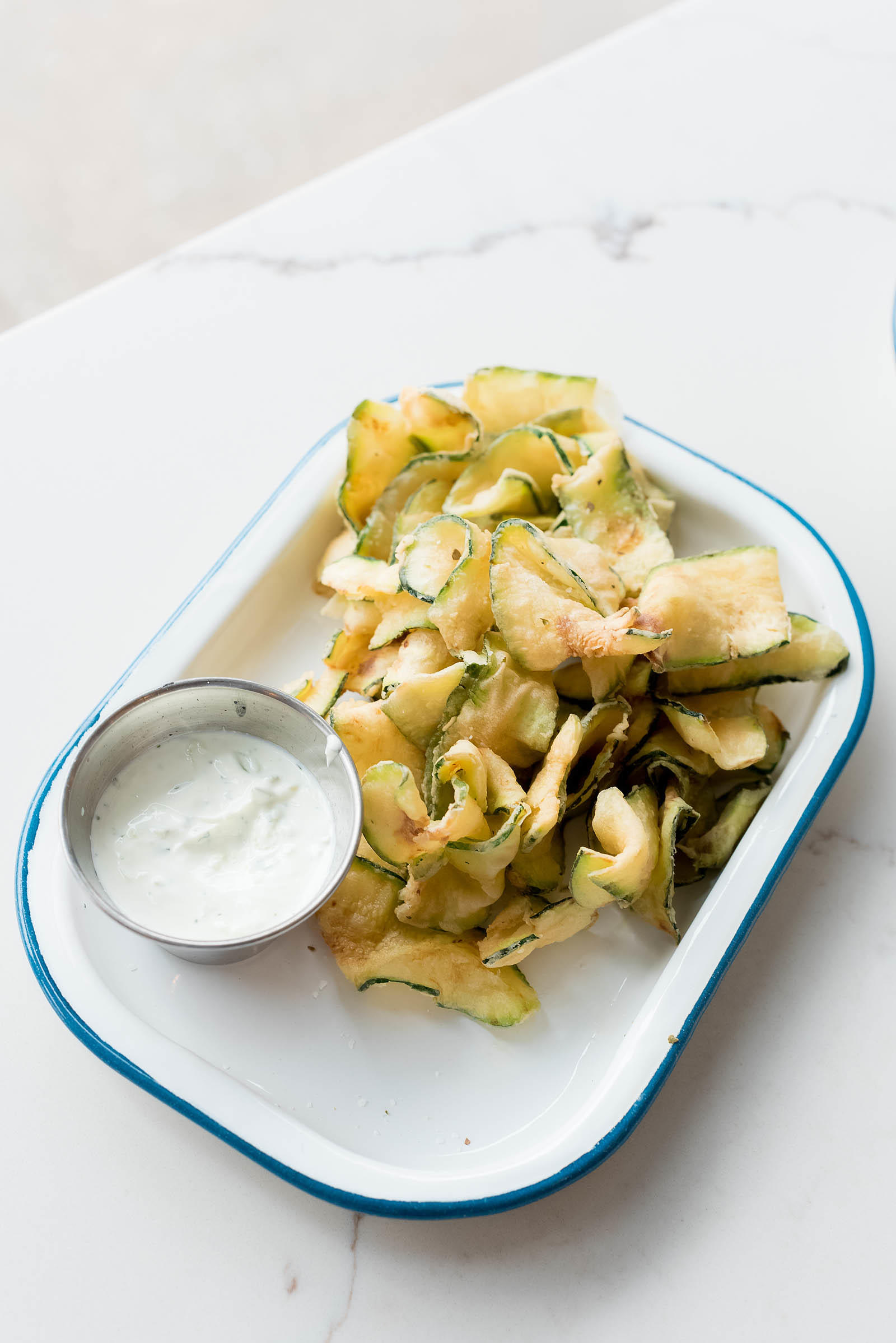 These ribbons of heavenly fried zucchini are addictive and very different from my own personal recipe for zucchini chips. I love the Greek riff with the creamy tzatziki sauce too.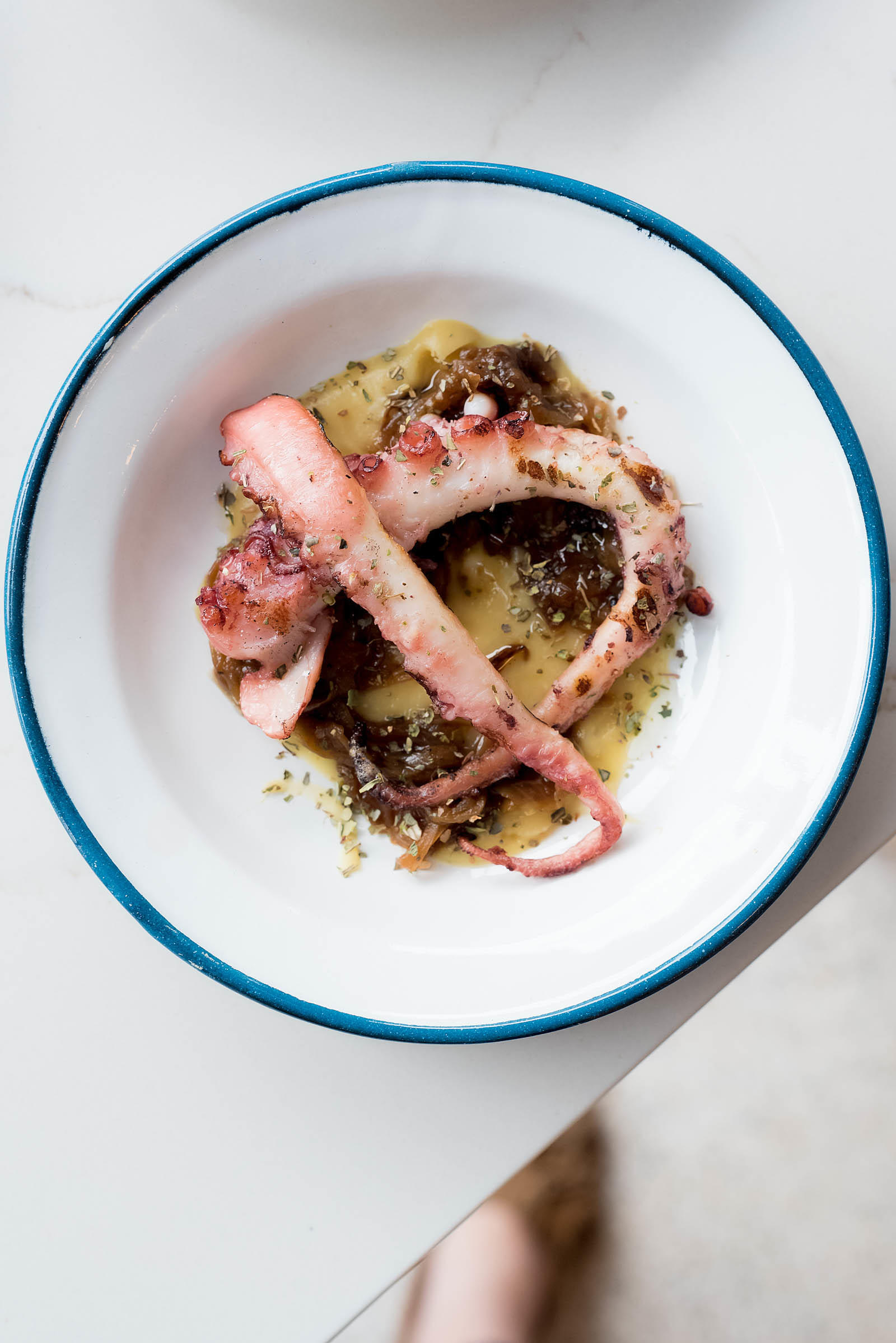 Next up? Grilled Octopus with Santorini Fava and Caramelized Onion.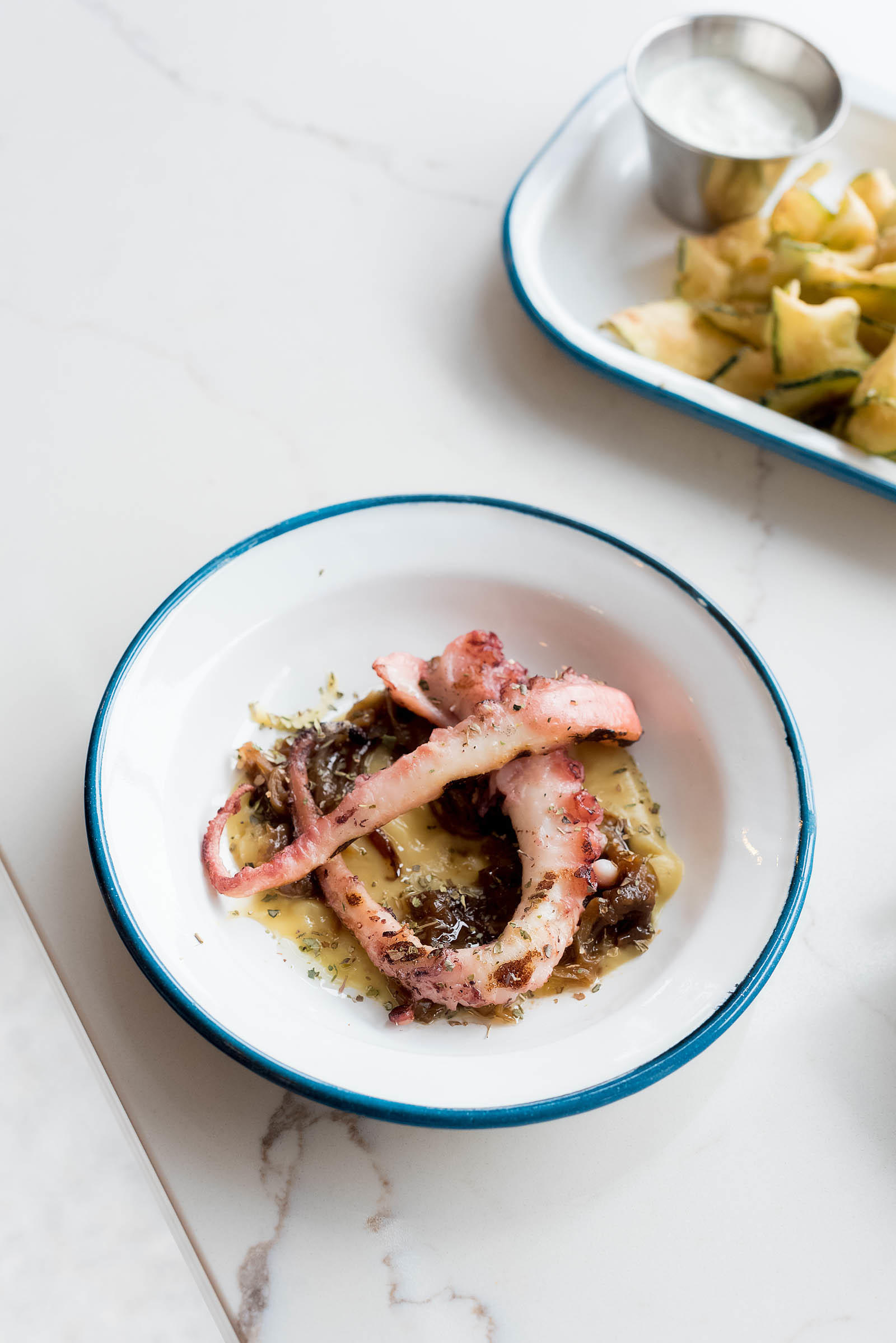 Tender and totally Instagram-worthy!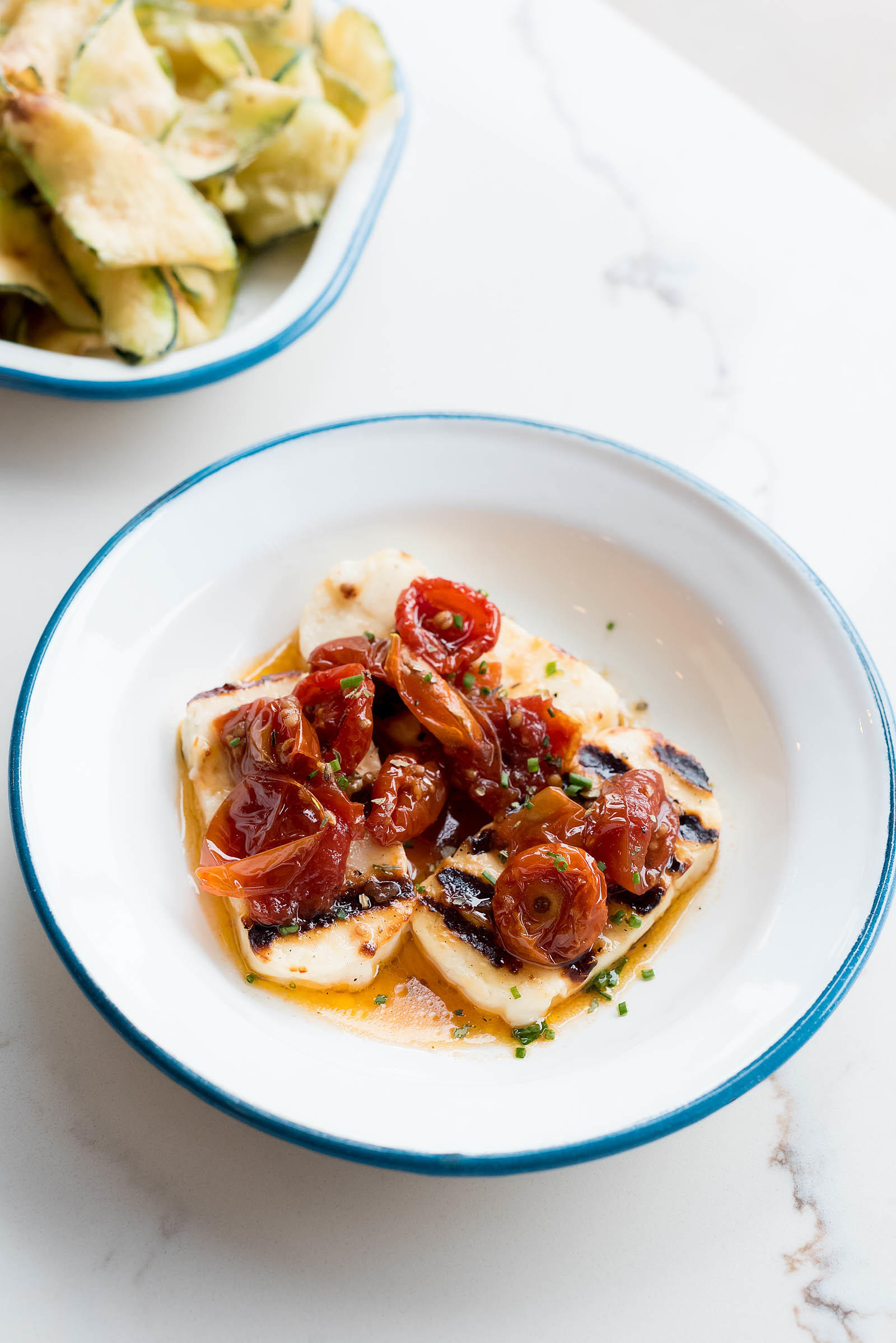 For vegetarians I'd highly recommend starting with the Charred Haloumi with Cherry Tomato-Ouzo Dressing.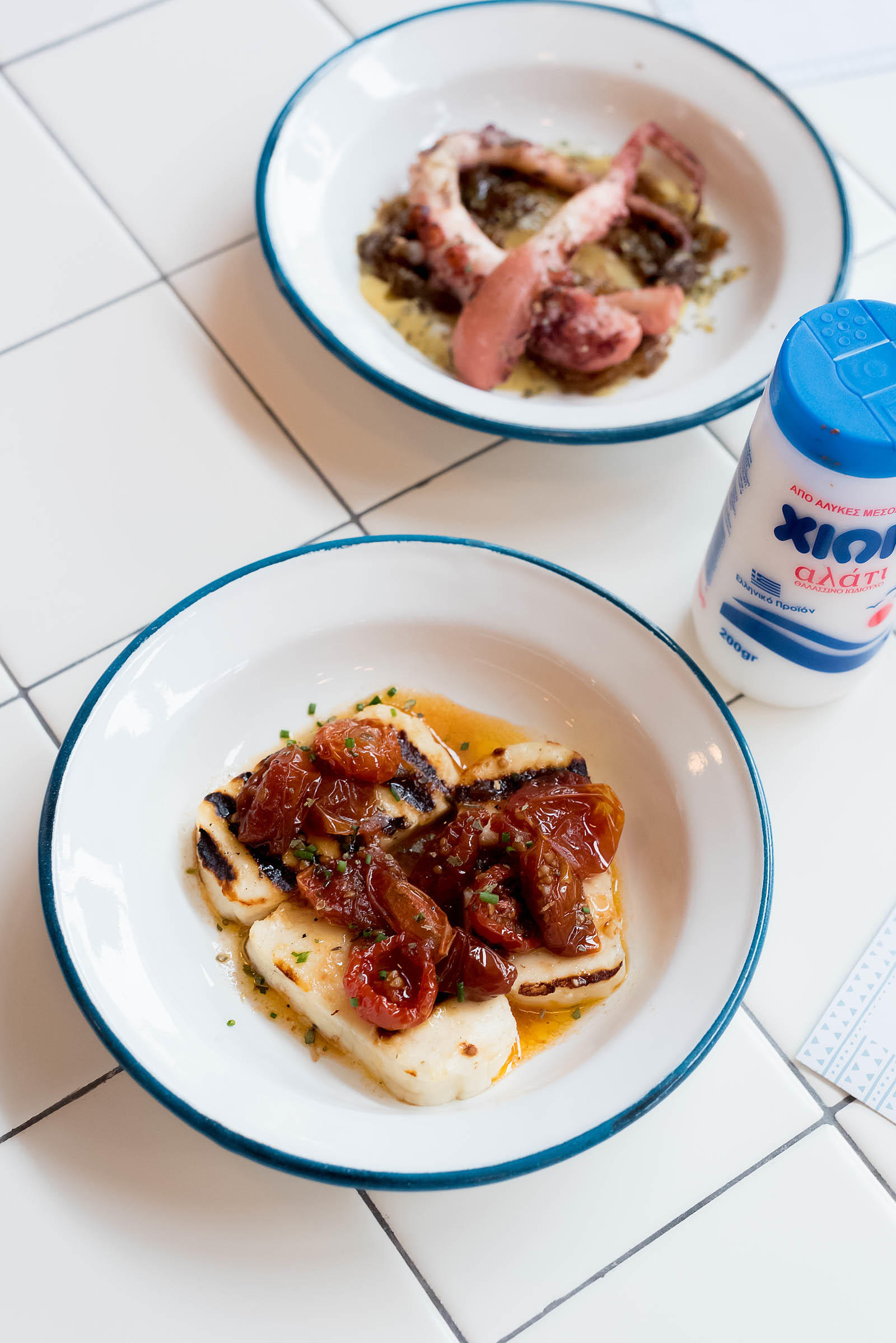 The slight licorice flavor from the ouzo is surprising and not at all distracting (and I'll be honest, I'm not a huge fan of licorice ANYTHING). And the cheese is so creamy, fresh in flavor, and beautifully charred for that extra boost of umami.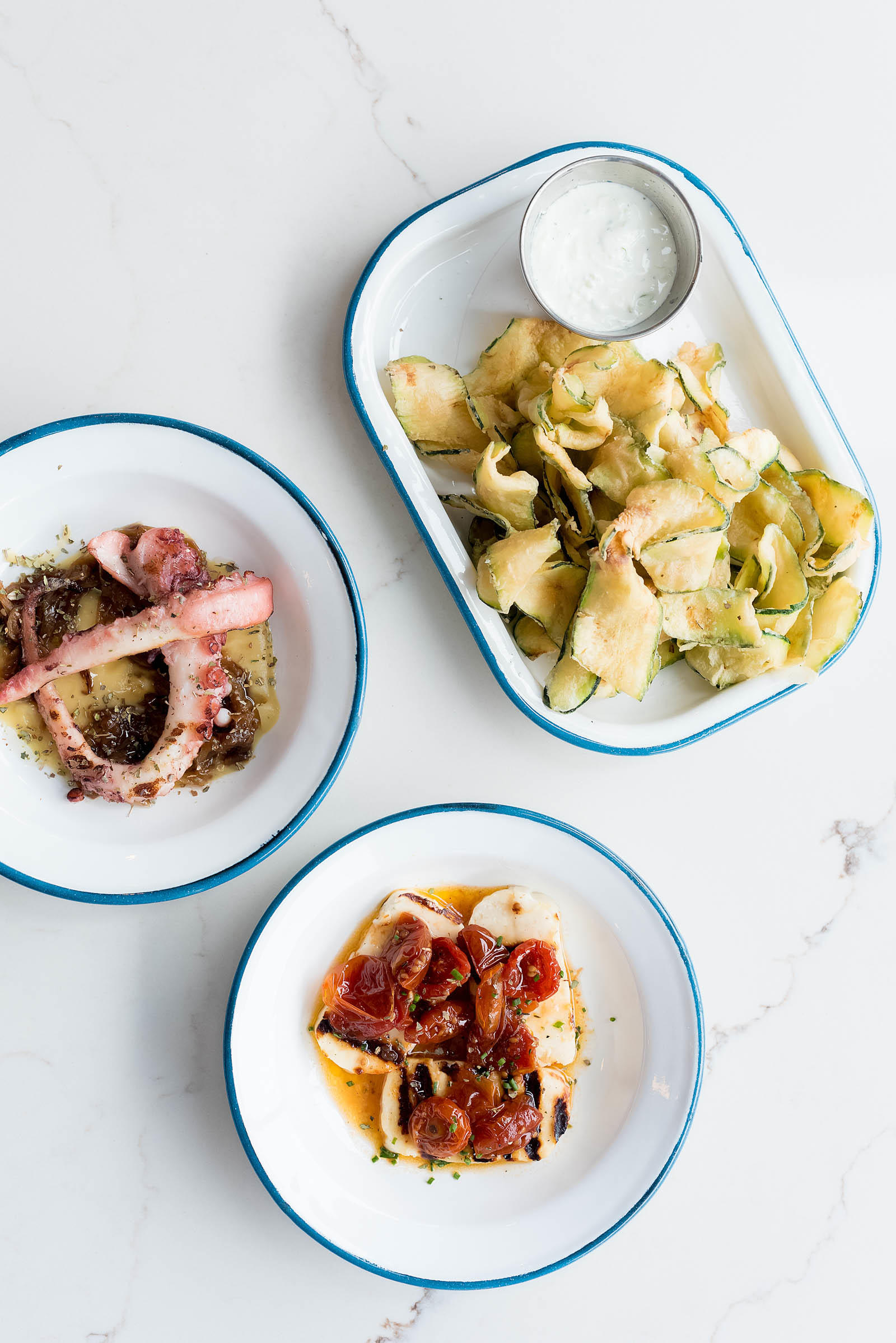 Talk about a delicious selection of starters!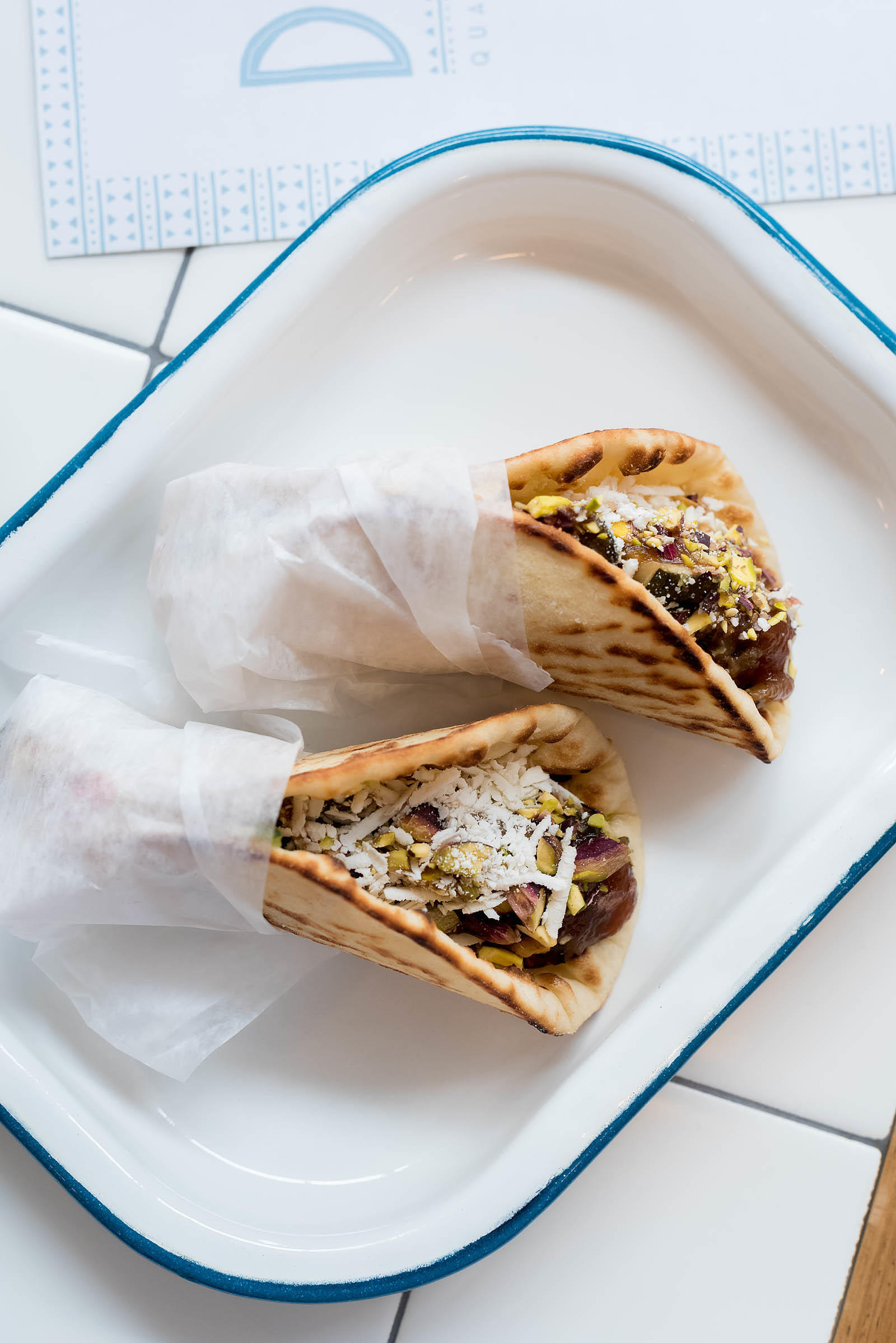 But be sure to save room for Dox's entrées because they are JUST as delicious!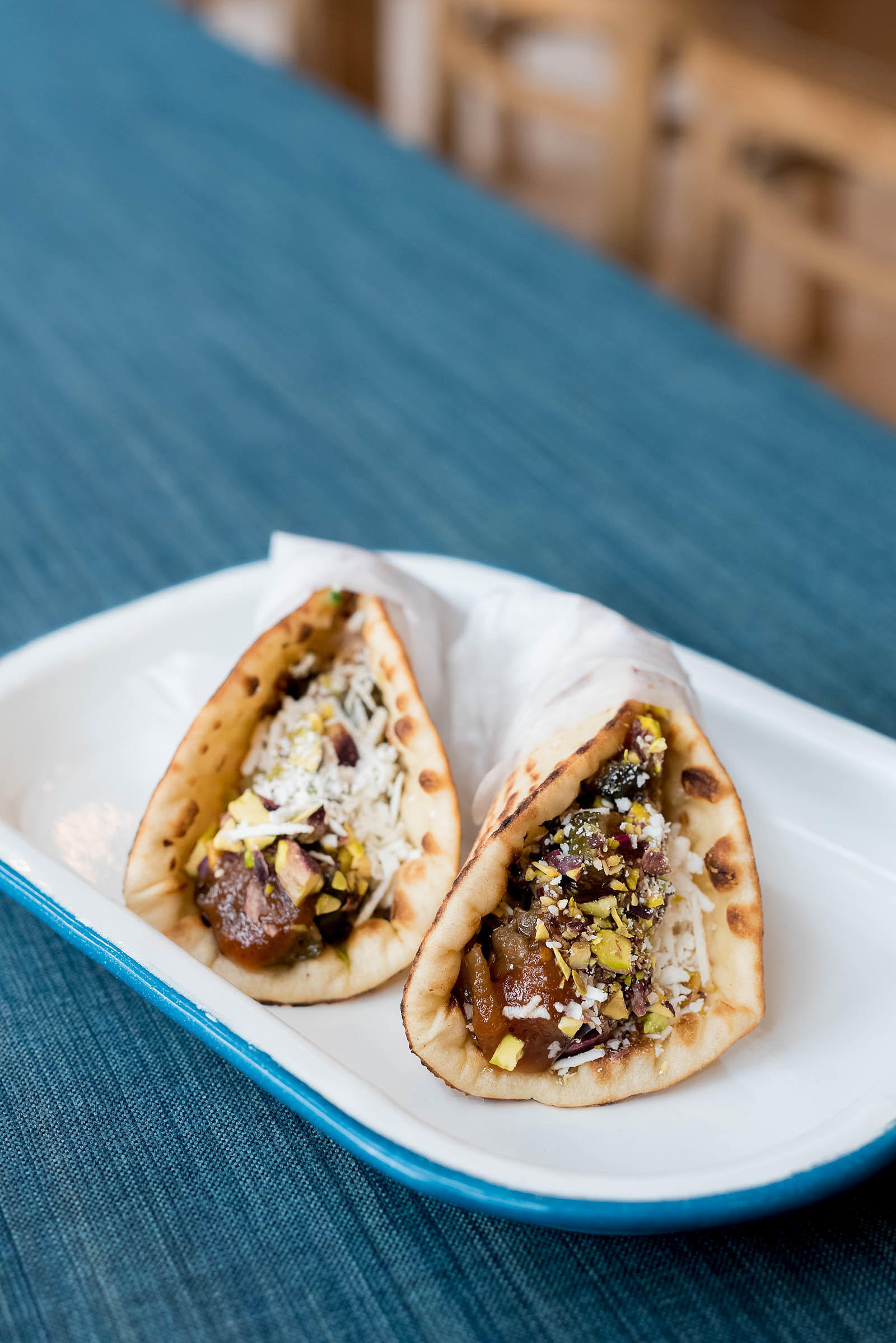 Like these vegetarian-friendly Charred Veggie Pitas with Tomato Jam, Pistachio, Mizithra Cheese.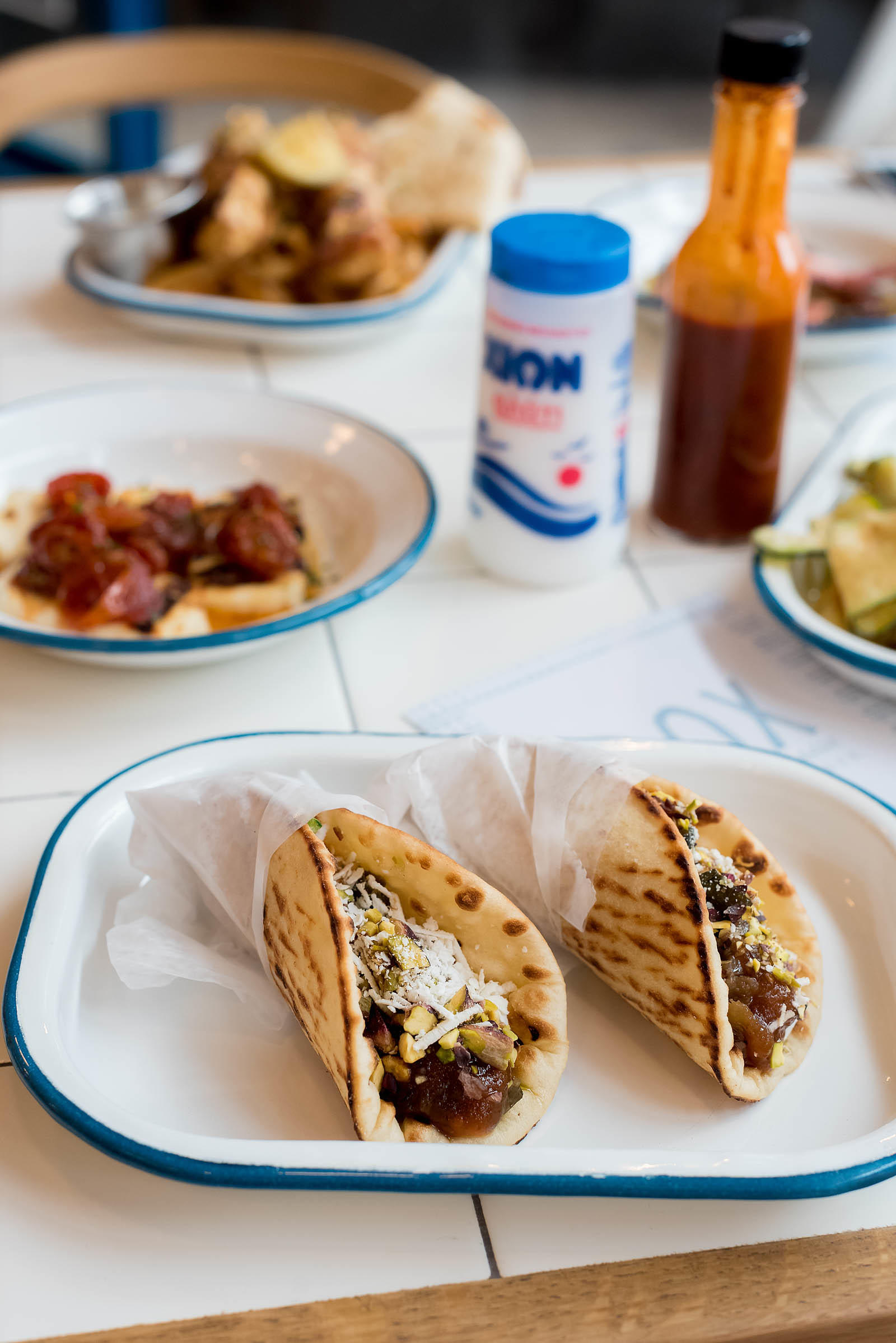 Which has a rich, slightly sweet bite all wrapped in a lovely fresh pita.
It goes especially well with Dox's homemade condiment sauces too (and I'll be honest, I spread some tzatziki on there TOO).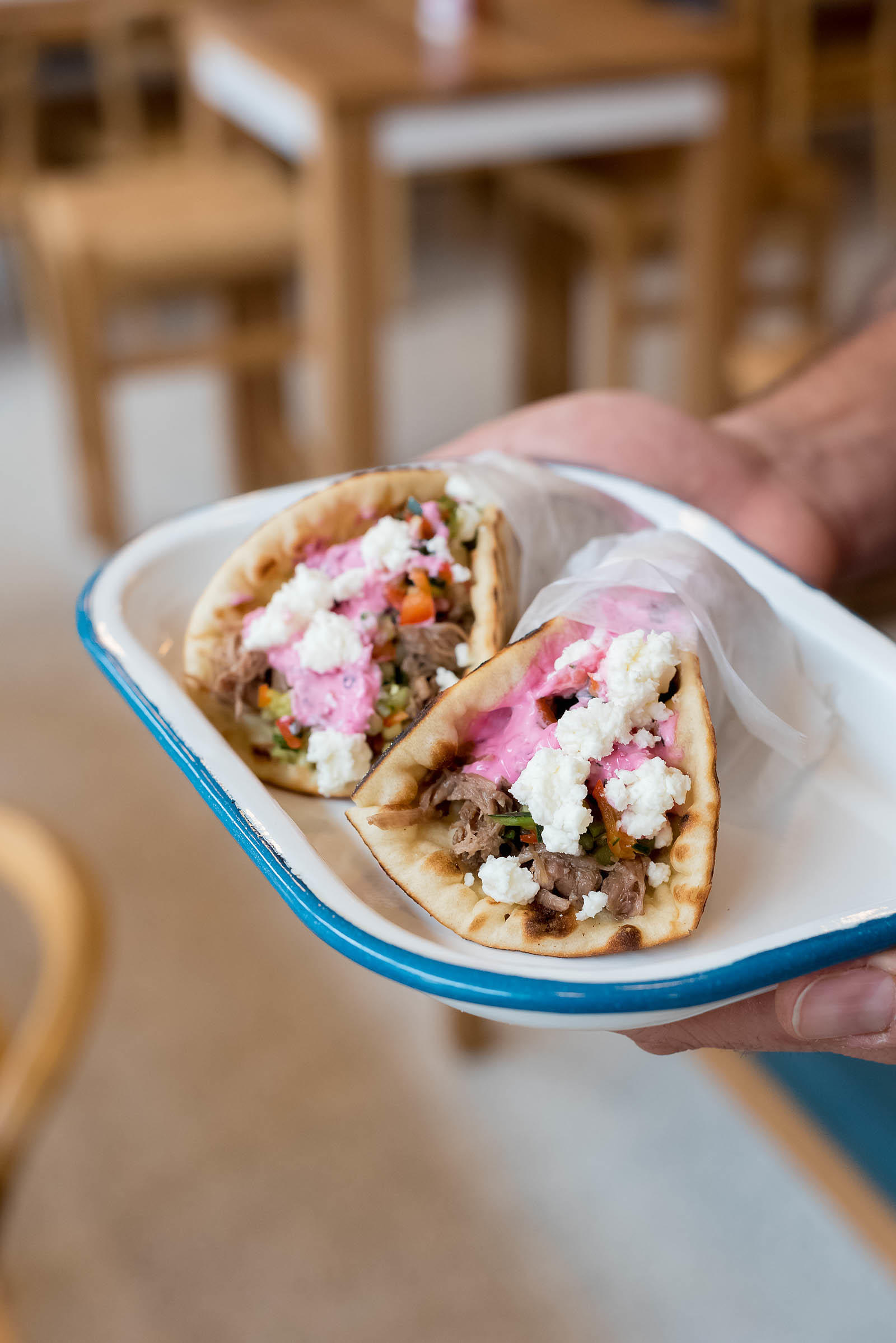 And for the meat-lovers there are plenty of options too!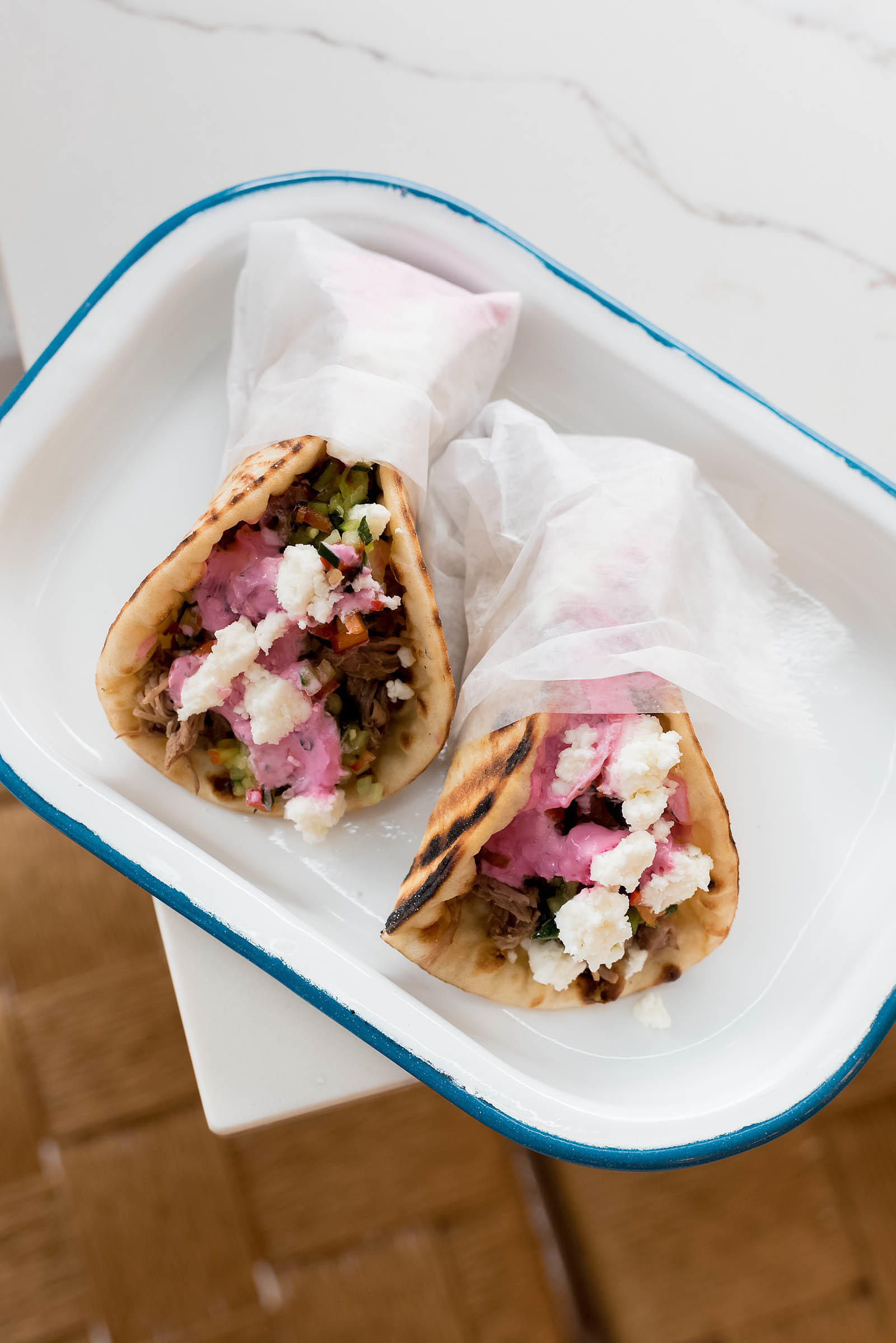 Like these Braised Lamb Pitas with Cucumber salsa, Beet-Tzatziki, and Feta. Isn't that pink sauce (BEET TZATZIKI!) spectacular? And so much fun to shoot!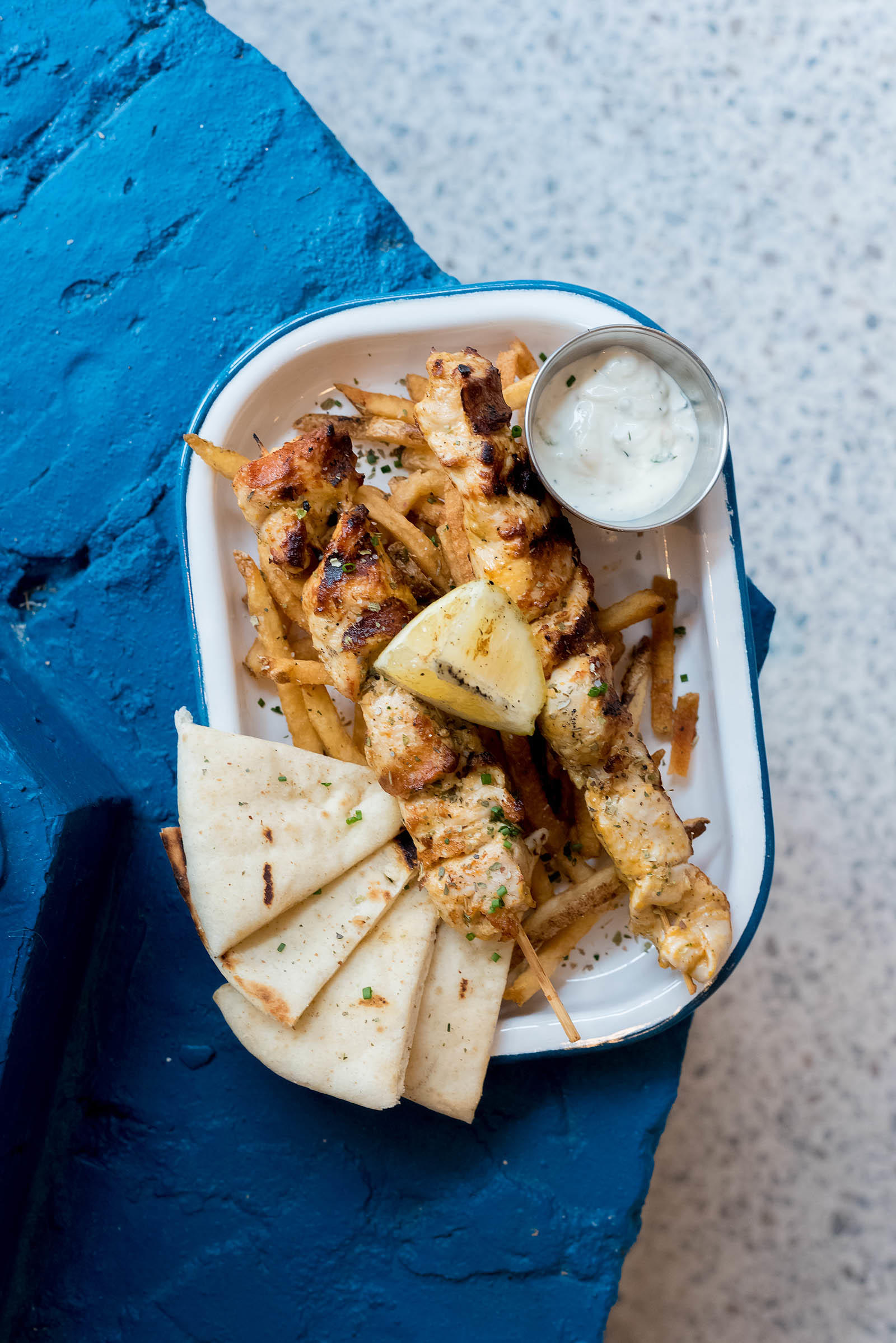 And finally Dox also has a great selection of kabobs for the traditionalists.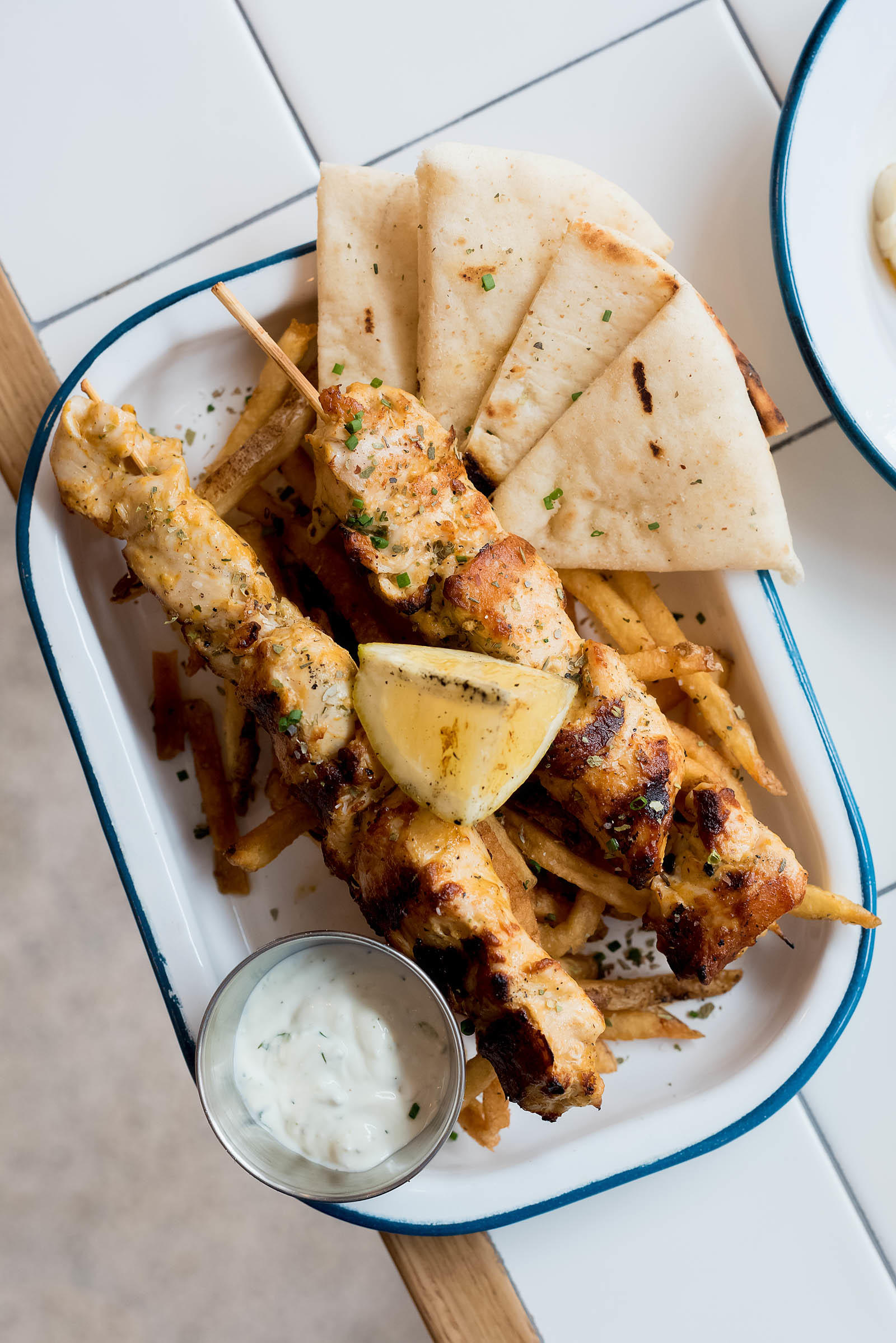 Like these Chicken Breast Kabobs served over hand-cut fries with roasted garlic tzatziki, pita & charred lemon. They're a complete meal unto themselves!
There is so much to love about Dox and it's approachable, fast-casual Greek fare but the very BEST part?
THE PRICES! Compared to many options in Wicker Park you can have a massive feast for a ridiculously reasonable price. Needless to say I'll be back and back often — a good Greek restaurant to get my fix at is hard to come by, even in Chicago!
Disclosure: I received a complimentary meal to facilitate this post. Review and all opinions are my own.