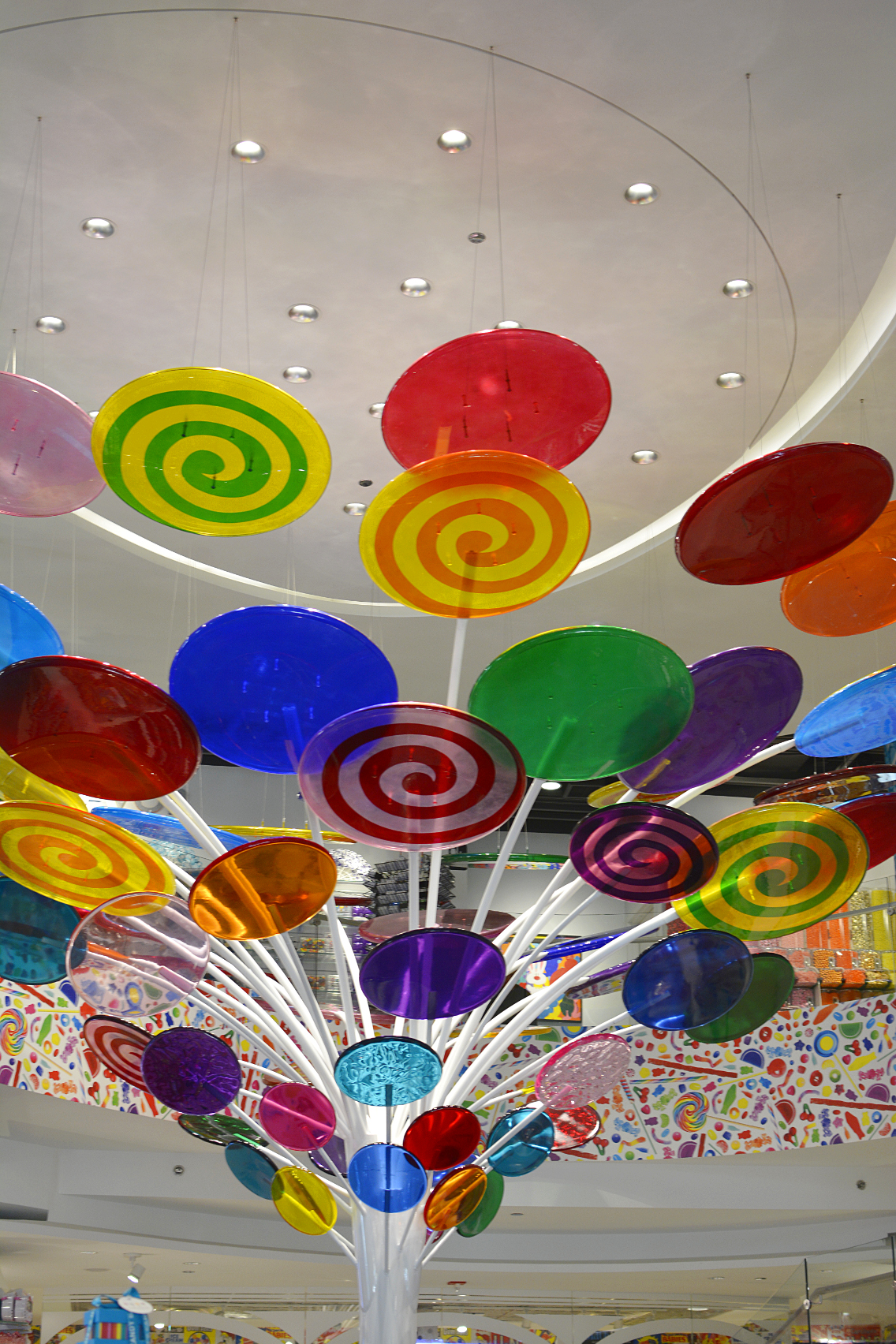 Last month Chicago got a lot sweeter.
Last month, Dylan's Candy Bar had their spectacular Windy City Grand Opening party!
Walking into the new Michigan Avenue Dylan's Candy Bar feels a lot like this: It's like entering a space where childhood never ends and where imaginative fun can be found everywhere.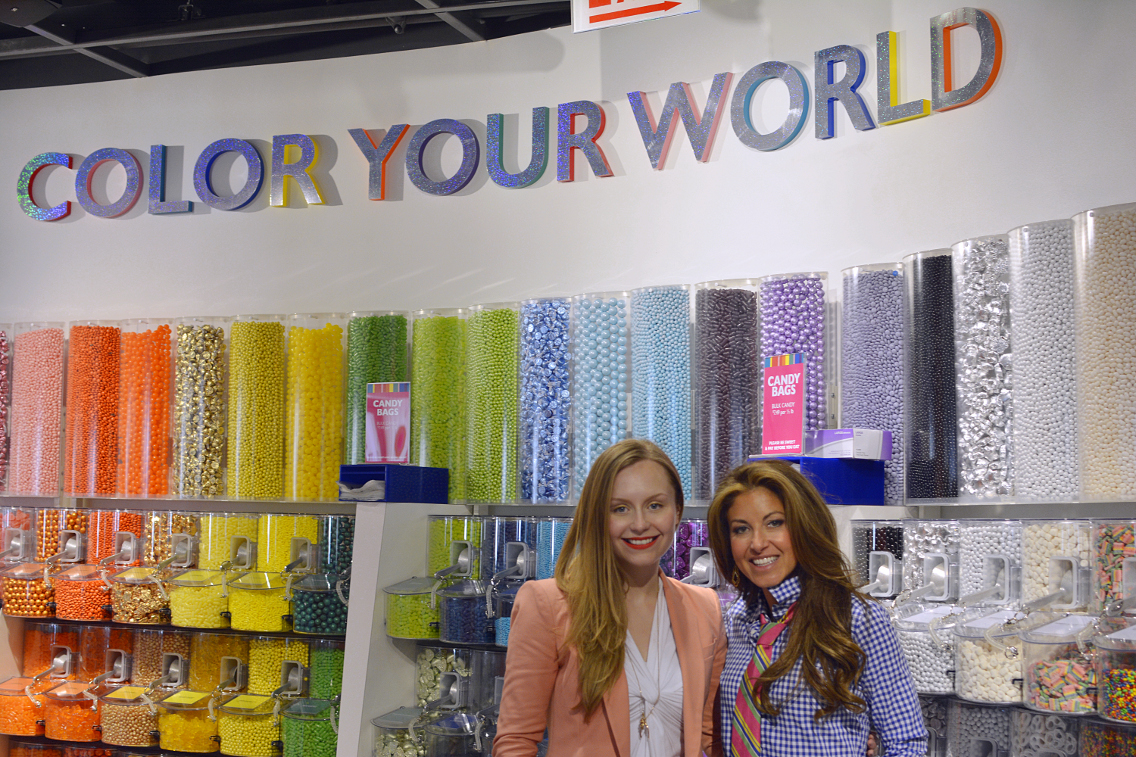 Yesterday I promised you an interview with the woman of the hour herself, Dylan Lauren. Daughter of renowned designer Ralph Lauren, Dylan is exactly the fun, colorful, and energetic person you'd expect to be running the hottest candy bar in the world.
So without further ado, let's dive into my interview with Dylan!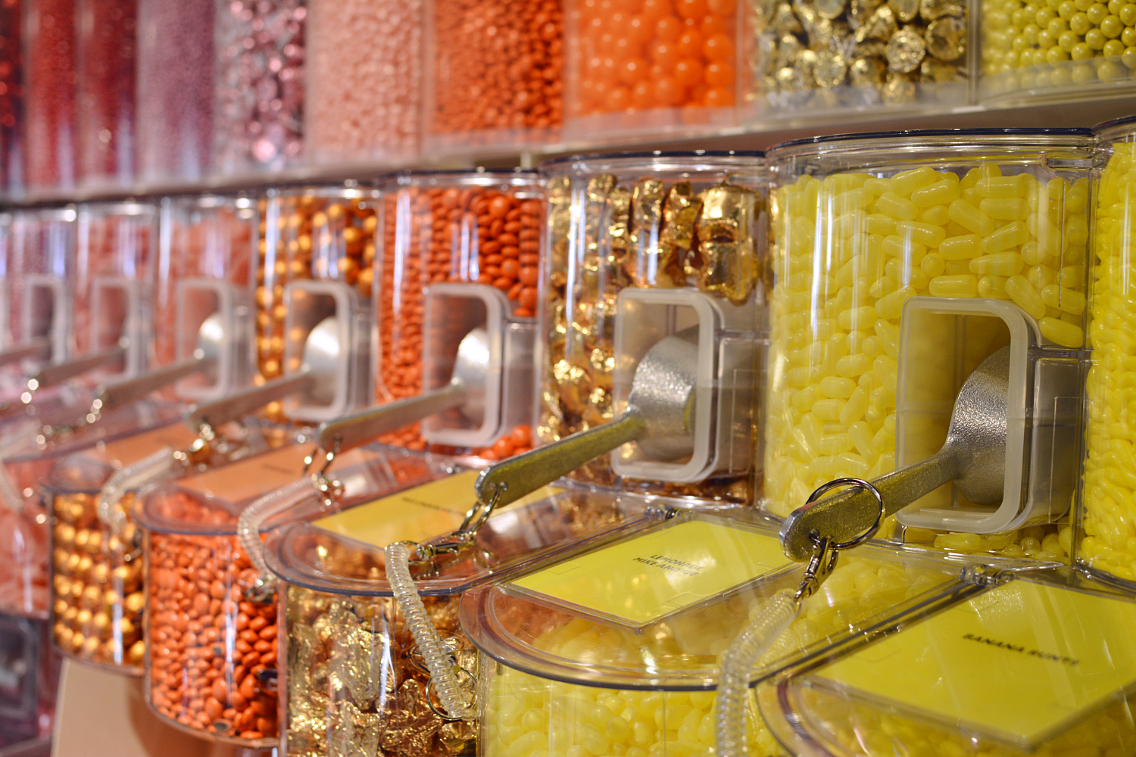 What inspired you to launch Dylan's Candy Bar?
I love candy. I would travel around finding candies I liked and see a lot of candy stores I didn't think had a lot of the candies I wanted. I saw Willy Wonka growing up and loved the way it felt like a candy land. I wanted to create a candy store that felt like that and had all the products I always liked.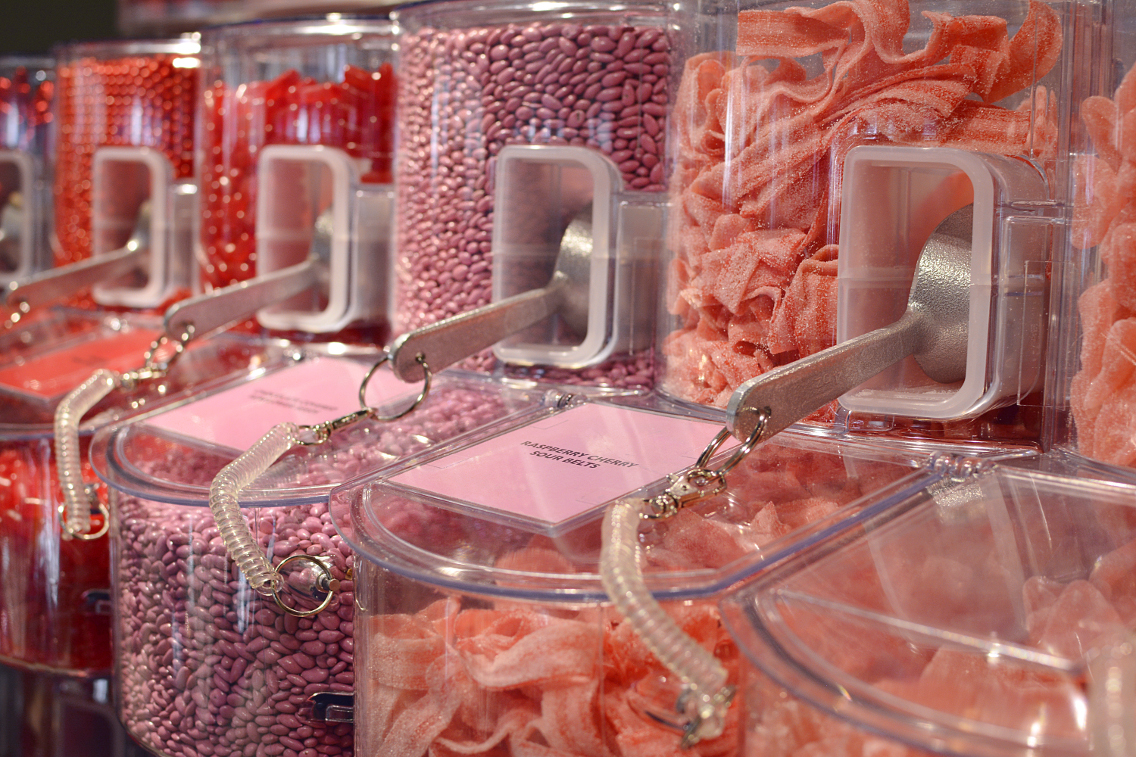 How do you choose the candy that's available at your Candy Bar? It feels like you have everything, but I'm sure you actually have an intensive decision process behind each product in the store.
Yes! I'm very picky about having cool-looking packaging, making it feel more like a gift, and then, of course, having the most popular favorites. And also varying things every season and holiday, so its not always the same thing. Christmas, Valentine's Day, Easter, Thanksgiving — we are constantly looking to rotate the product which is fun for us. Then in terms of non-edibles we do a lot of partnerships so we have a Le Sportsac candy bag [photographed later in this post], a Havianas flip-flop, and jewelry with Claire's accessories, so there's always something changing. Different things come in and come out.
Do you have anything Chicago-specific planned for Dylan's?
Yes! That's a huge thing here. Our nostalgic shop is a whole department downstairs dedicated to nostalgic rare candies, so a lot of those are from Chicago-based companies. And then we have a section of Chicago souvenir things with iconic buildings on them as well as the sports section with all the teams that have licensed candy like the Bulls and the Cubs. As well as a table dedicated to Chicago-based companies.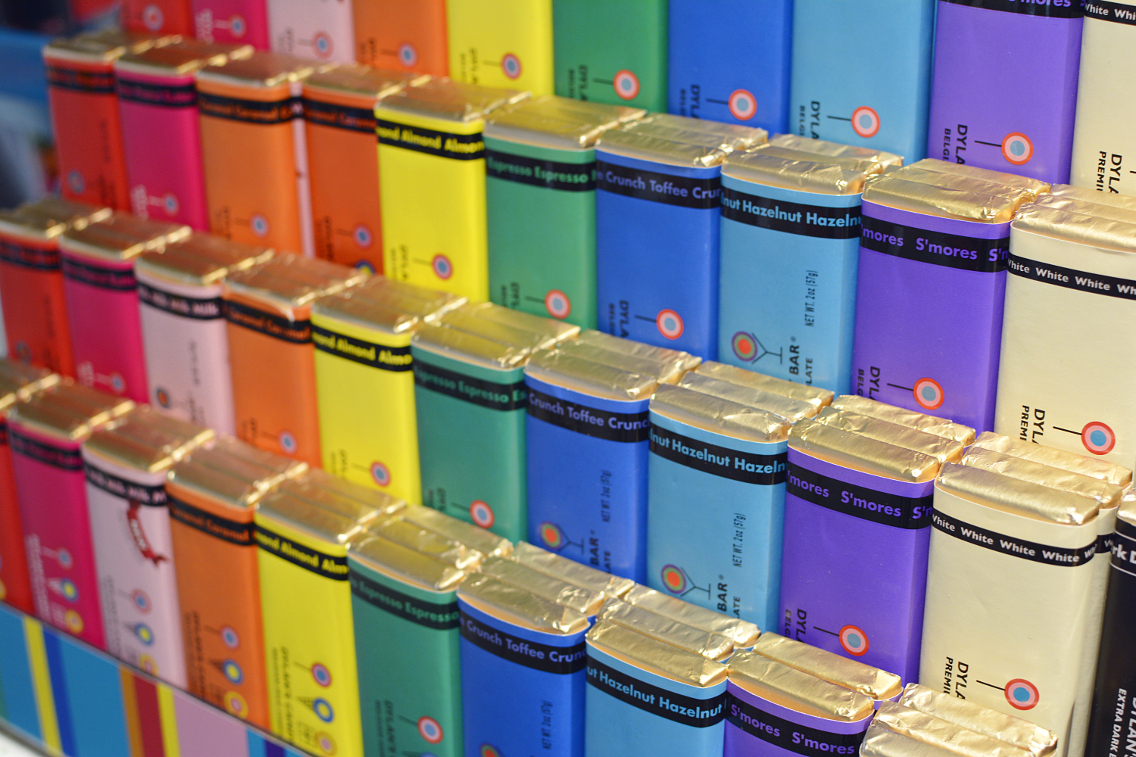 What's your philosophy when it comes to making and selling candy to people?
We want people to have a happy experience and to feel like a kid again. And to feel like indulging and treating yourself is okay every now and then. Everything in moderation! And also to live a sweet life. I think people buy into being happy and treating themselves.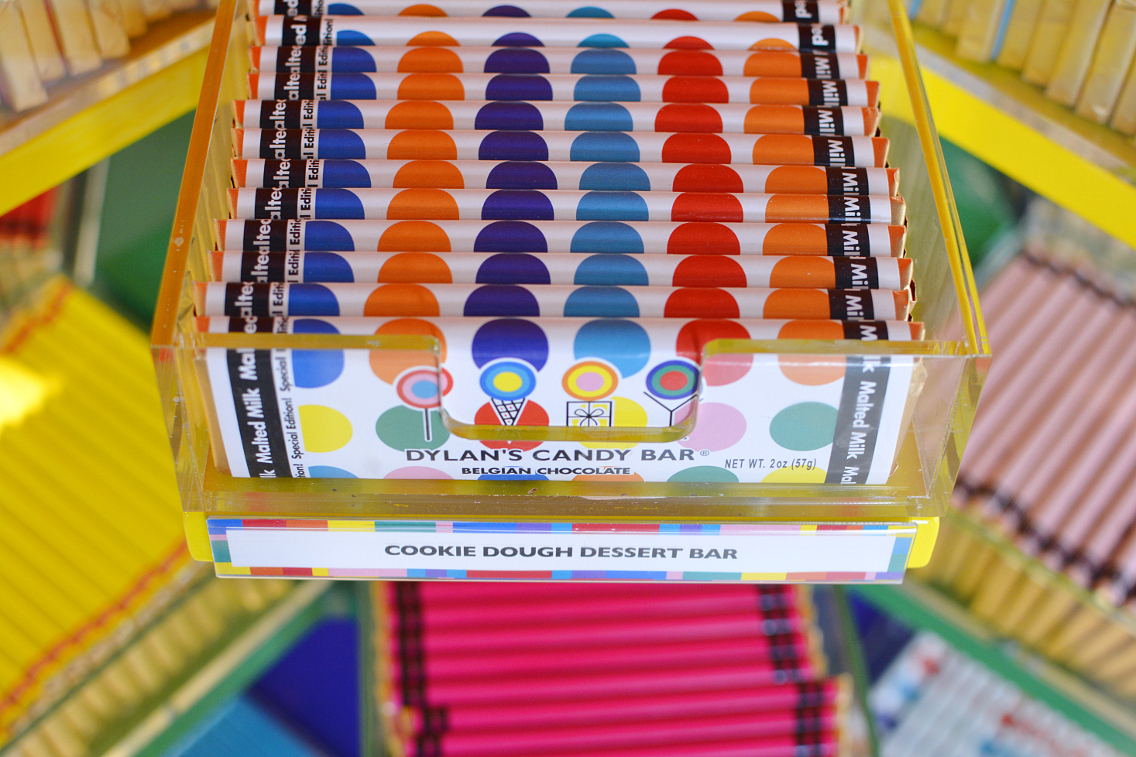 What inspired you to expand to Chicago?
Well I've always wanted to be in Chicago so it was just a matter of finding the right location. It's the candy capital! I had my eye on this space years ago when it was Hammacher Schlemmer but it wasn't available and I moved on to Miami and LA. We moved in the moment this space the moment it was free and it's just great! We love being so close to the Wrigley building and on Michigan Avenue. It's an iconic Chicago corner.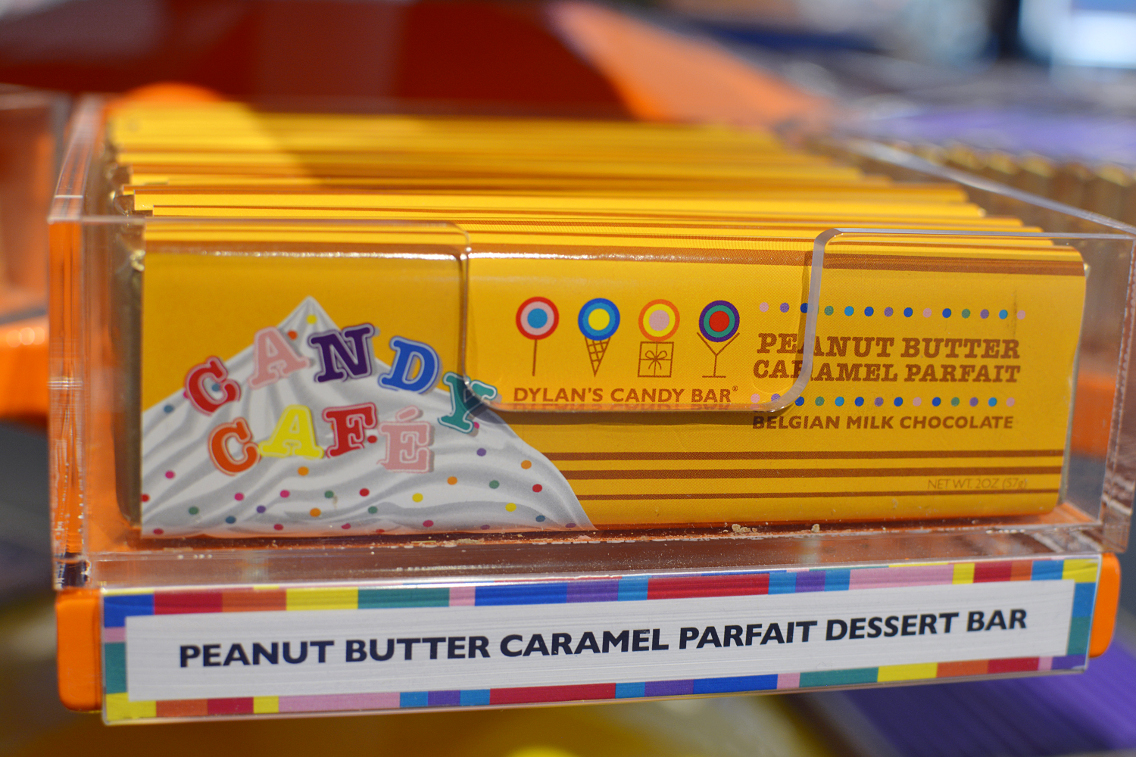 What are a few of your favorite things about Chicago?
I love Lake Michigan, I love having a beach there with the skyline which is really pretty to run by. I love the wide streets and I like the little neighborhoods. And the architecture, it's so pretty! The people are all really nice too.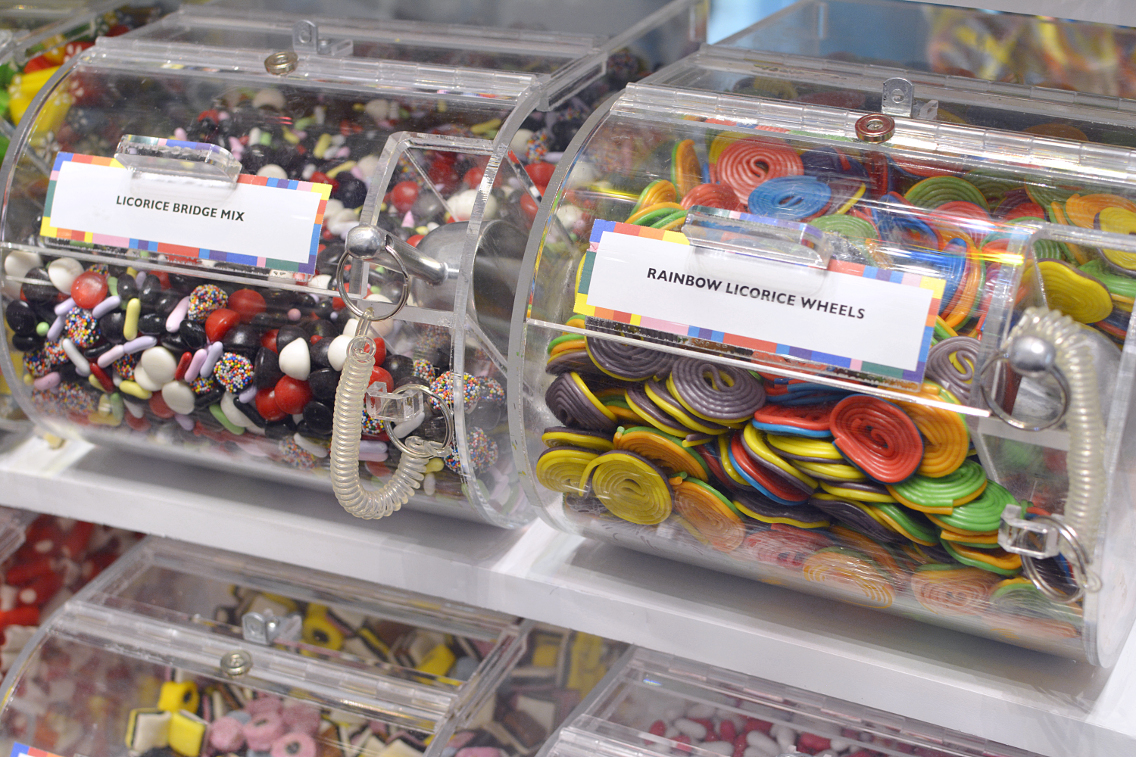 What do you enjoy most about being a female entrepreneur?
Doing what I love which is looking at candy and eating candy and having a shop that friends can come to and enjoy. I think that's what's fun. I don't feel like I'm working all the time. It's not a desk for me. I cannot sit at a desk so I'm able to be creative which is fun.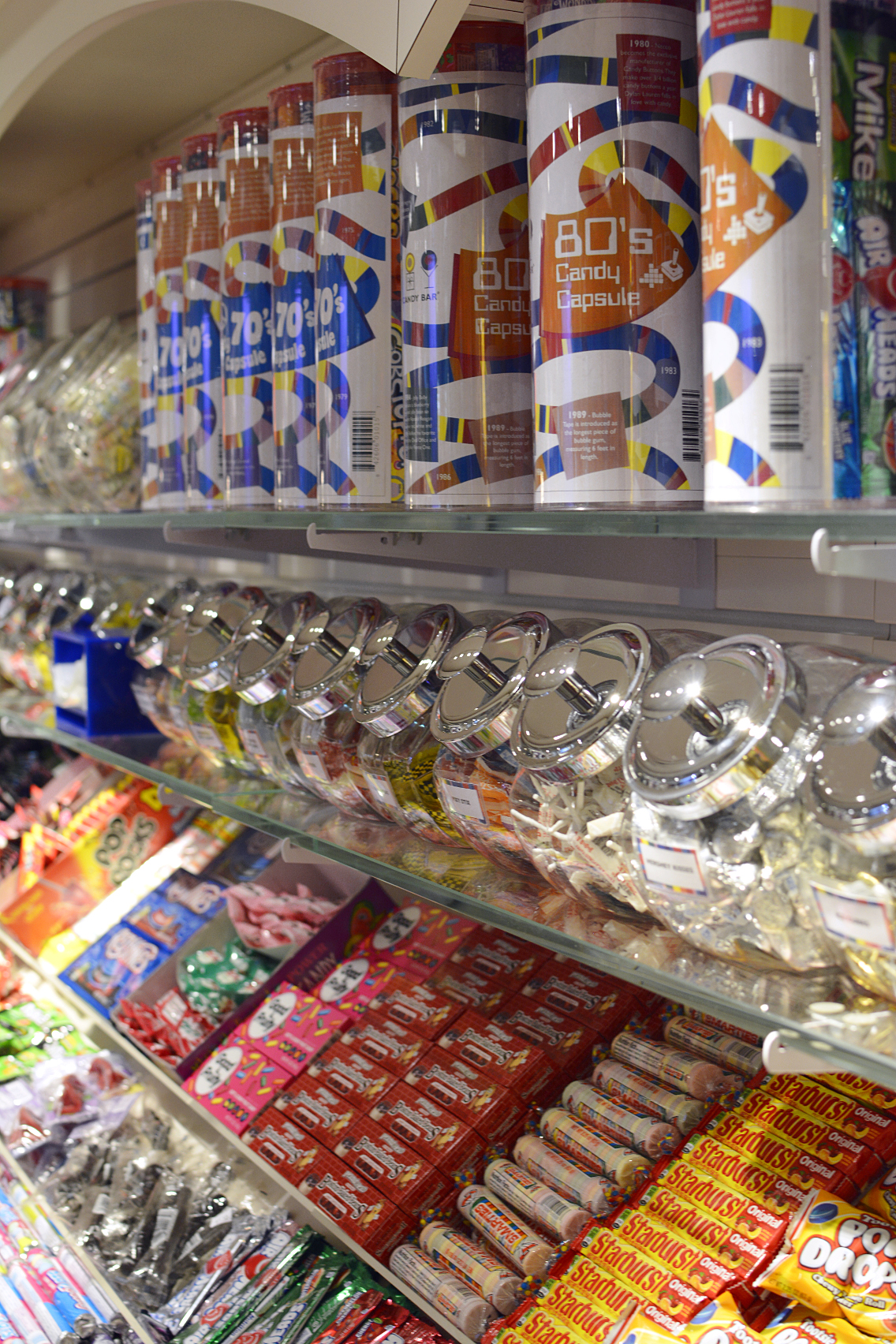 What do you enjoy the least about being a female entrepreneur?
Managing people. And working with people who don't totally understand your vision or they're representing the brand too so you're making sure you train everybody and as the company grows there's a lot of people to manage.
Have you had a lot of challenges trying to express your vision as you grow?
What's hard is more the statements. We're trying to tell stories as we merchandise and you constantly have to be on top of how things that we buy are represented in the various stores. I know that when we're buying we know exactly how we want it to look but then it gets translated on the wrong table with other products that don't tell the story and that's challenging so we're working on that.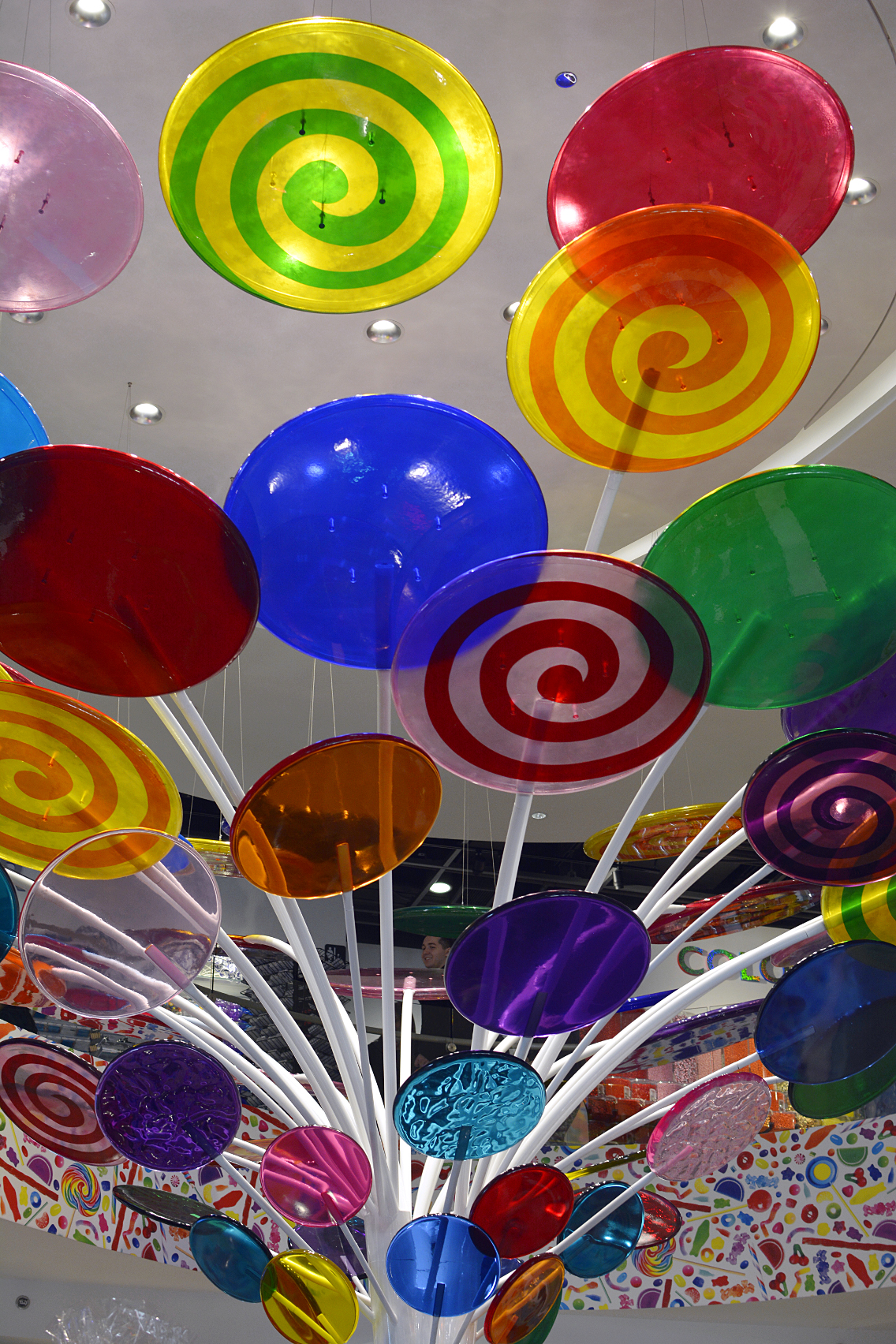 What advice do you wish you had been given when you first started? Or perhaps your father [Ralph Lauren] gave you the advice you needed?
His advice was follow your gut and do what you love because that's what you'll do best, so that's been very helpful. Maybe I would have liked to learn the business finance side a little more so that I can really understand that. I'm more of the creative artist type. And I understand business but just struggled with numbers.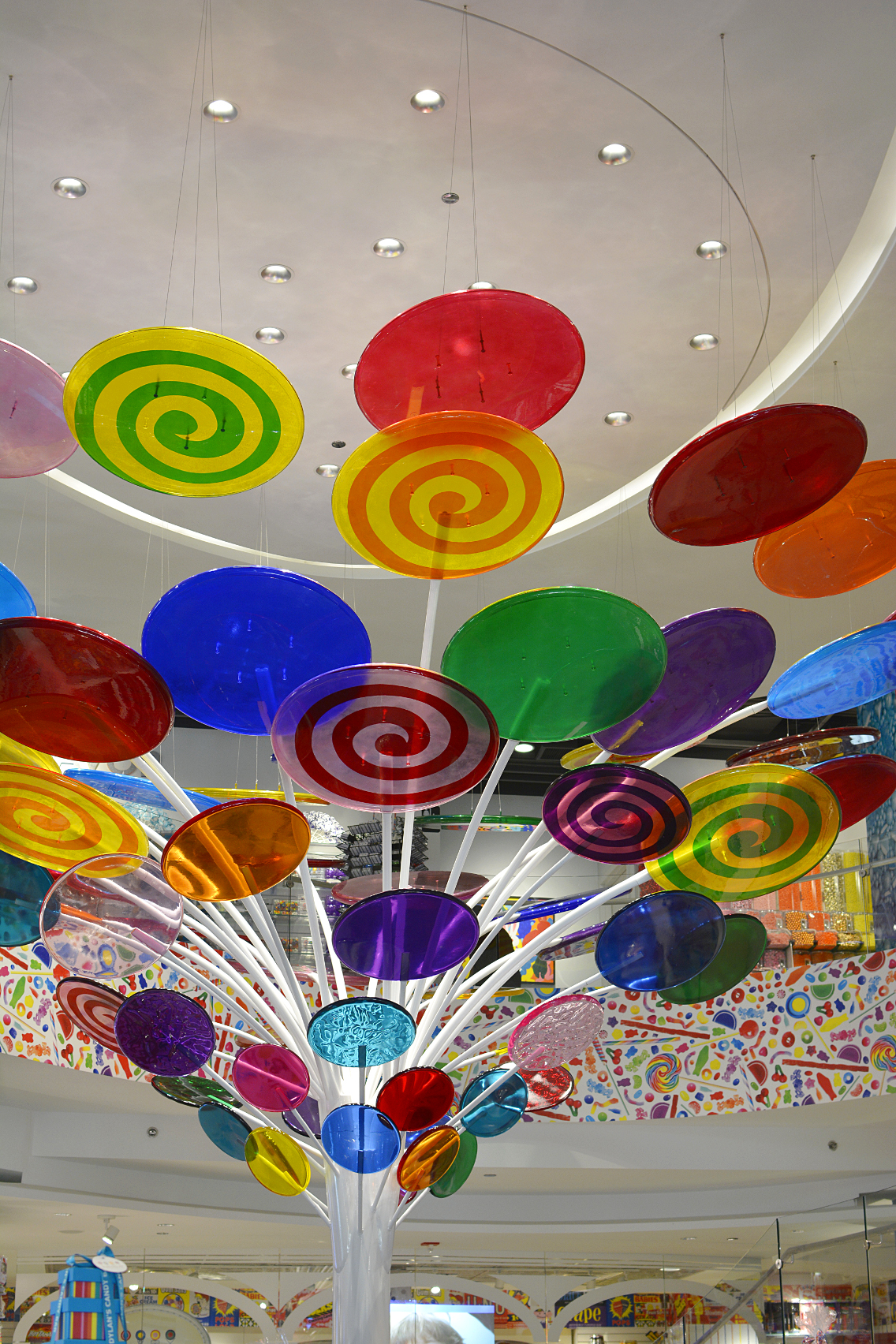 (As a quick side note, this glass candy lollipop tree growing right in the center of the Chicago store was inspired by the creations of brilliant designer Dale Chihuly. Isn't it incredible?)
You just had twins on April 13th so I have to ask — how has that changed your dynamic these last six weeks?
This store and our Union Square New York store opening are also like giving birth. The stores are my babies. When I got married I told my husband "these are also kids, you have to allow me time to also run my company". It's so important. Luckily the kids are very young now so they are sleeping a lot! It's inspired me to look at baby clothing and toys. We did a stroller collaboration but there's so much product out there that I think we could develop more.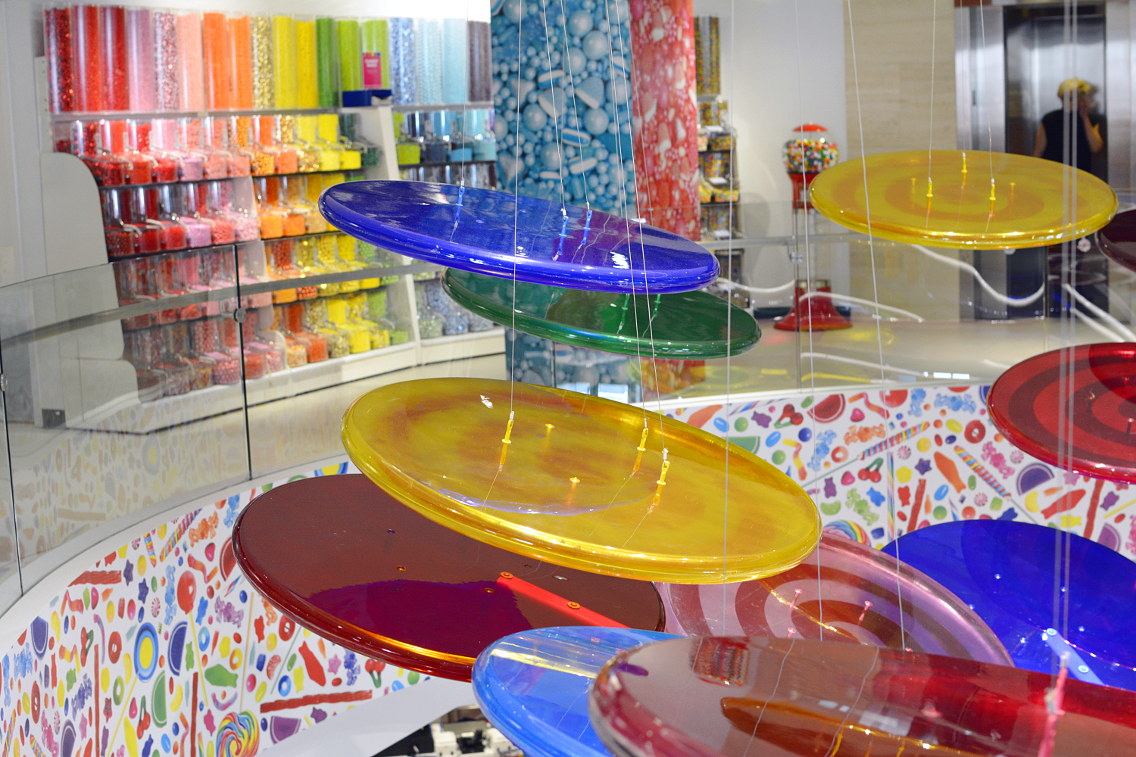 Do you think there is any change in terms of being an entrepreneur and a mother at the same time?
I think its going to get challenging when they need you more and you're like "yeah but I need to go and open a store in London", you know? So I have to figure that out. I am anxious about how that's all going to come through but luckily it's two kids so they're going to have each other which makes me feel better. But I'm sure I'll have guilt all the time. And I also have a dog that I feel badly about neglecting too.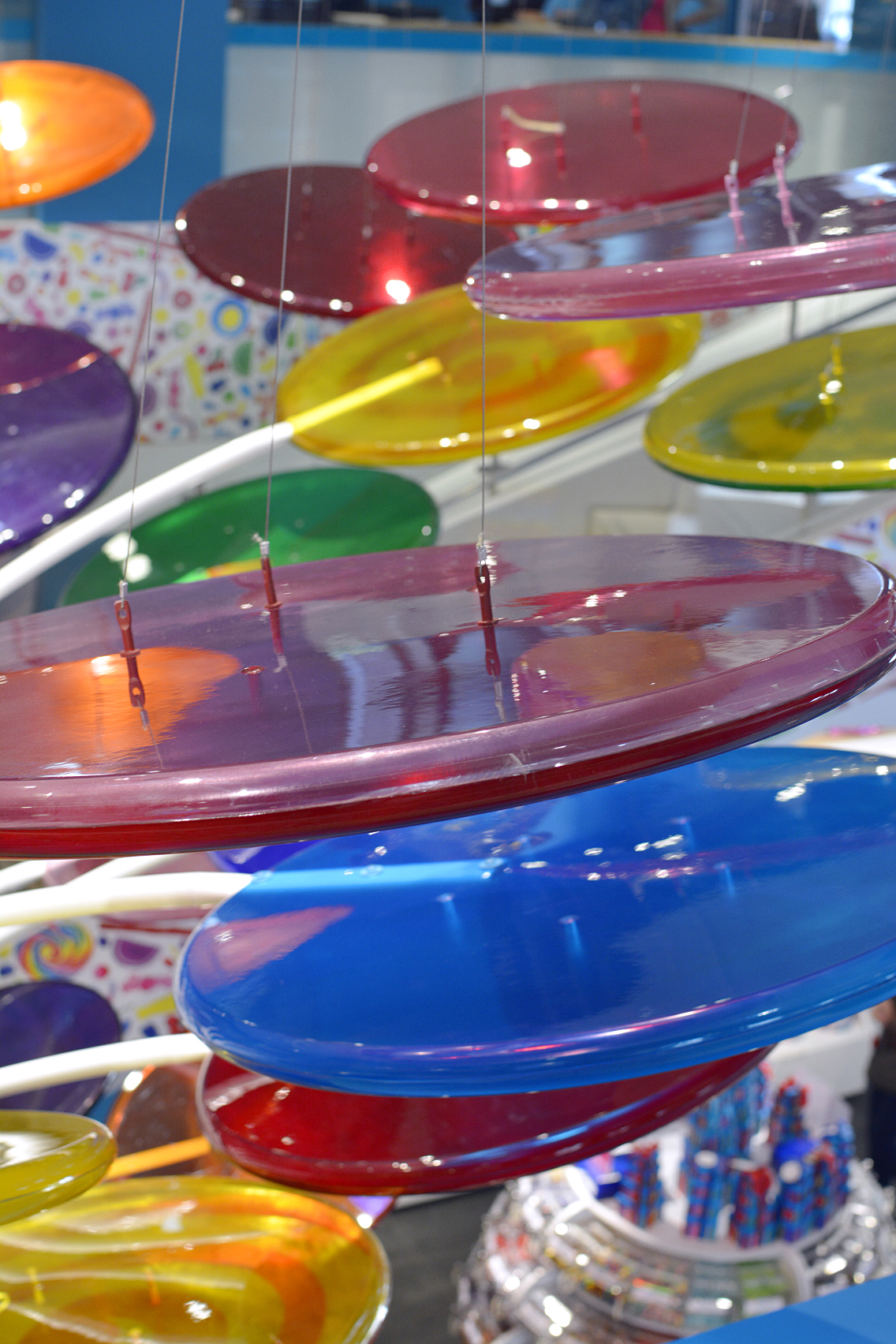 How do you tackle your to-do list?
Ugh. It never ends. Someone said to me just do the best you can do and know it's kinda 80/20. I'm always wanting to be done with everything today but you have to allow yourself that. I think it's really important to keep a list and know where it is. Because it's the only way I can get it out of my head! I still have my plan book, if I have to have something done by a certain day I'll write it down because I don't really see it on a Blackberry or something like that. I always have to write things down on paper to see it. Sometimes I even break up what I need to do on colored paper, one color for things I need to buy, one color for social, one color for business stuff I need to do. It helps me to separate things out.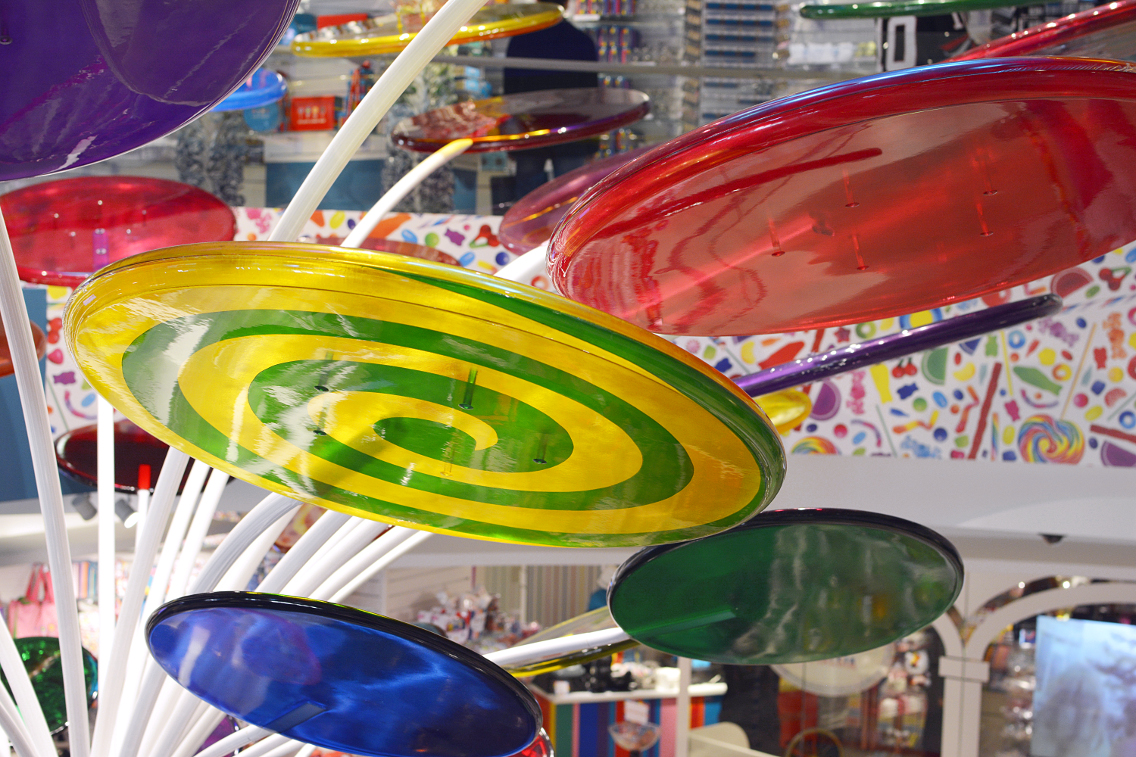 Outside of family and your store "babies", what are your favorite hobbies?
I love dancing. I haven't gone dancing enough. I love working out and running outside. I love animals so we're working on a charity Dylan's Candy BarN where we'll actually be helping animals which will be fun. I just like being creative so if I get inspired window-shopping or seeing things, I want to bring it to the store. These gumball tables [pictured further below] are inspired from my hobby of making mosaics out of gumballs. I love candy in all different ways.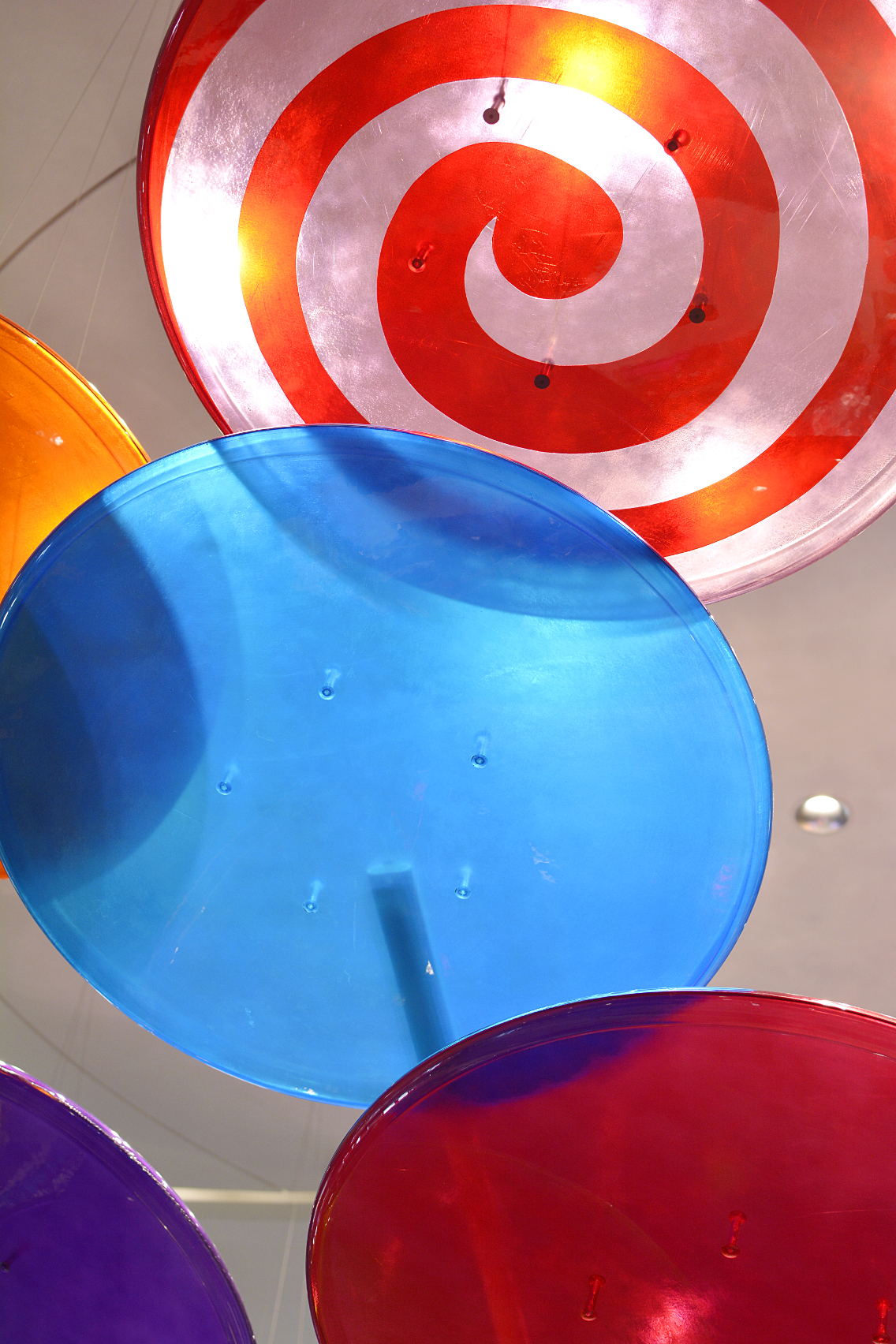 Where do you see Dylan's Candy Bar expanding in five and ten years?
Ideally, just getting to the rest of key American cities. Hopefully a Dallas or a San Francisco store. And then outside like a Canada, a London, or a Japan location. Sort of the key destinations. I get a lot of inspiration from London and I definitely want to open there. It's a major city and we get a lot of traffic from there and I think they appreciate the concept.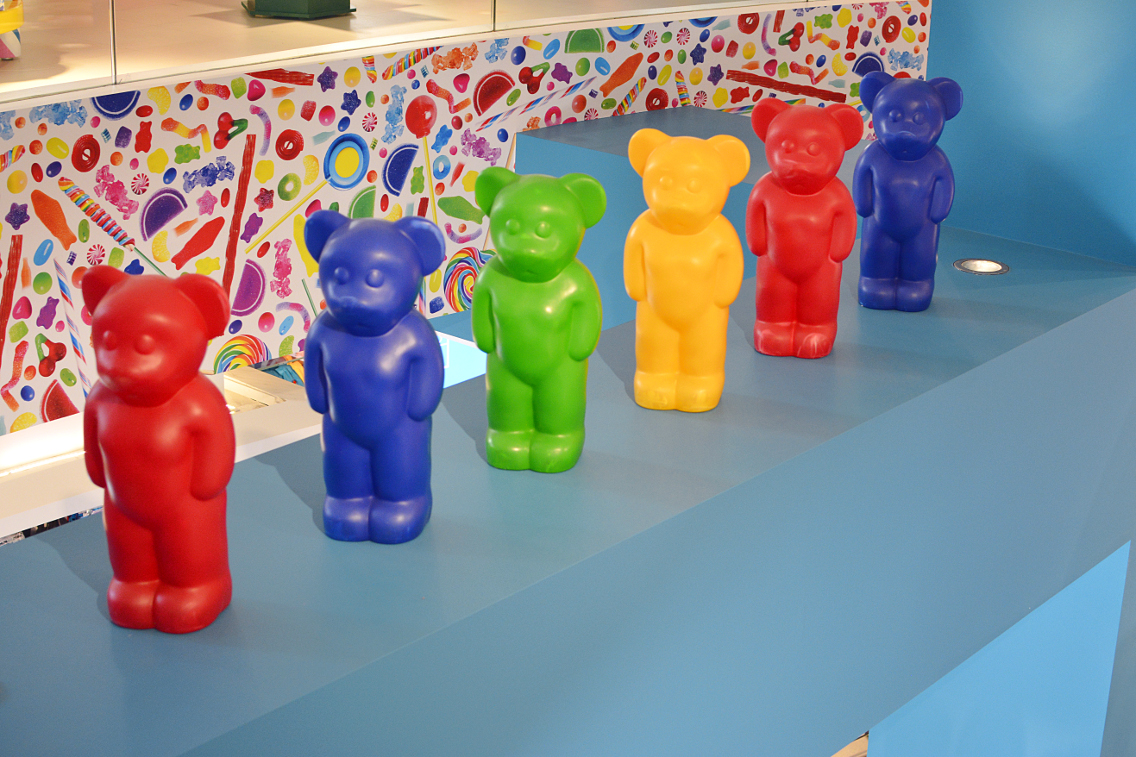 Have you noticed any bridge between your father's brand (Ralph Lauren) and your own?
Not really to Dylan's Candy Bar. Some people know I'm related to my dad but some people have no idea and they come in as a tourist. I don't know. I think it's been good especially in a city like Chicago where people are really big fans of RL and the restaurant and the store. We're right down the street so it's good joint marketing back and forth.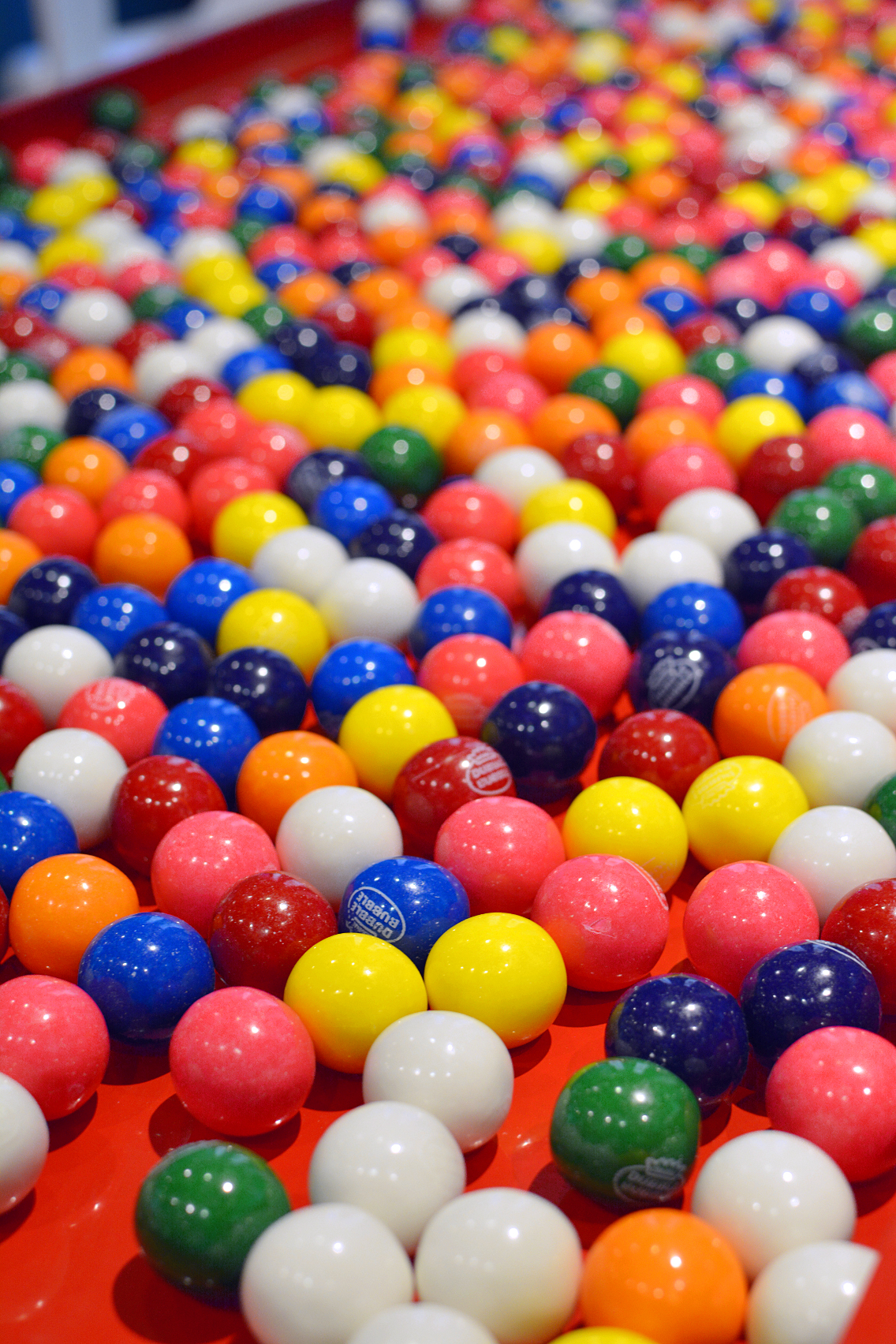 If you could go back and change any of the decisions you made about Dylan's Candy Bar in the beginning, what would they be?
I wouldn't have opened in some of the malls we opened in because I think there's a different customer and a different traffic pattern in a mall than a city with a walking street. So I think you need to have specific customer understanding and I grew up in the city so I understand that. But I don't understand the suburban community. So really trying to understand the environment more as I open more stores. Also surrounding yourself with people who really get the business and can bring it to the next level and who can help you. I've definitely met a lot of great people. But I've found that you've got to keep your eyes open to see who else is out there. Business keeps evolving and you have to evolve the people too.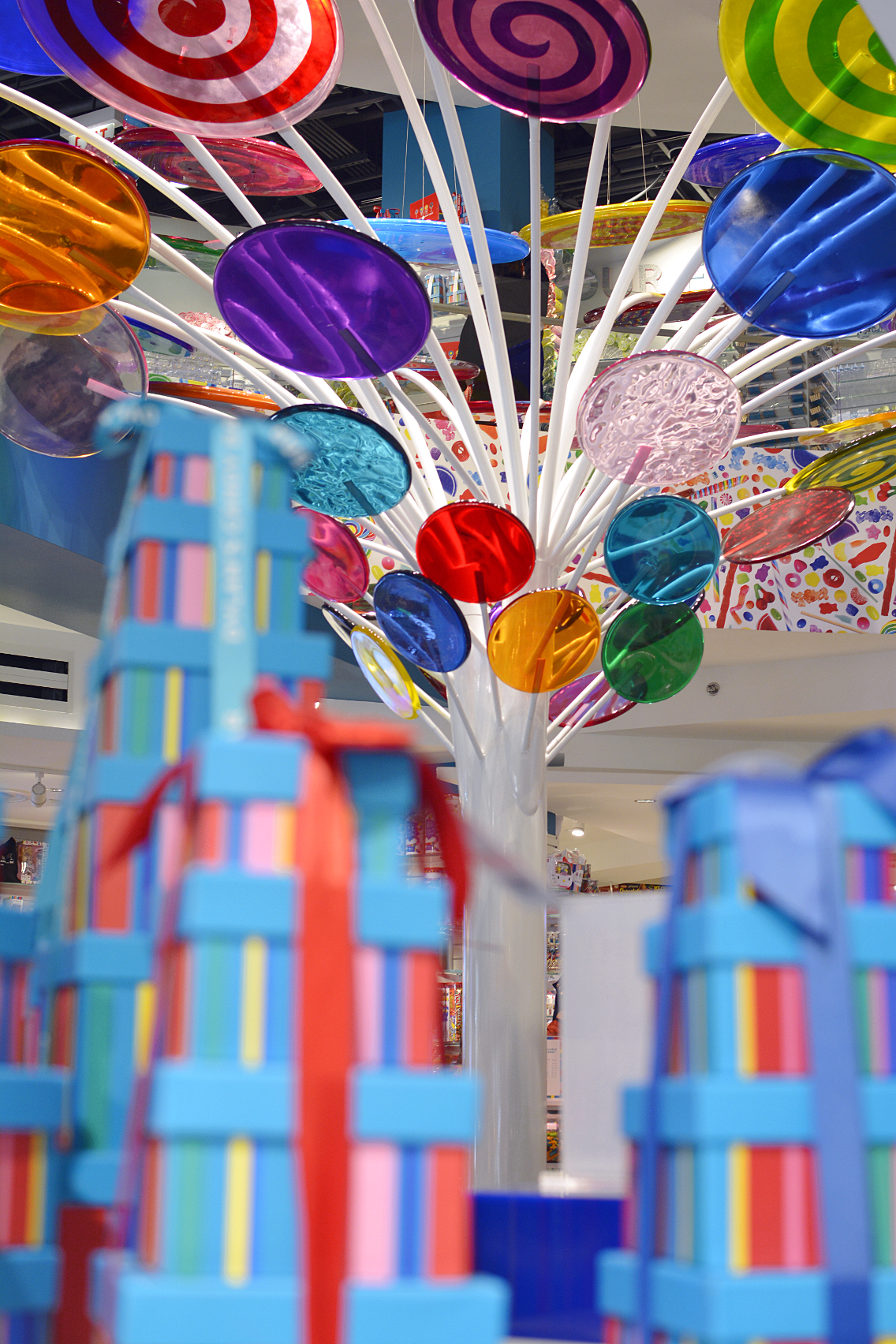 Alright, now for my favorite question: which of the candies are your favorites?
I like a lot of things! I've been gravitating towards the red gummy raspberries lately. That's been really yummy. And gummy bears. I just had a mango gummy bear that was really good! Gummy things are really my thing.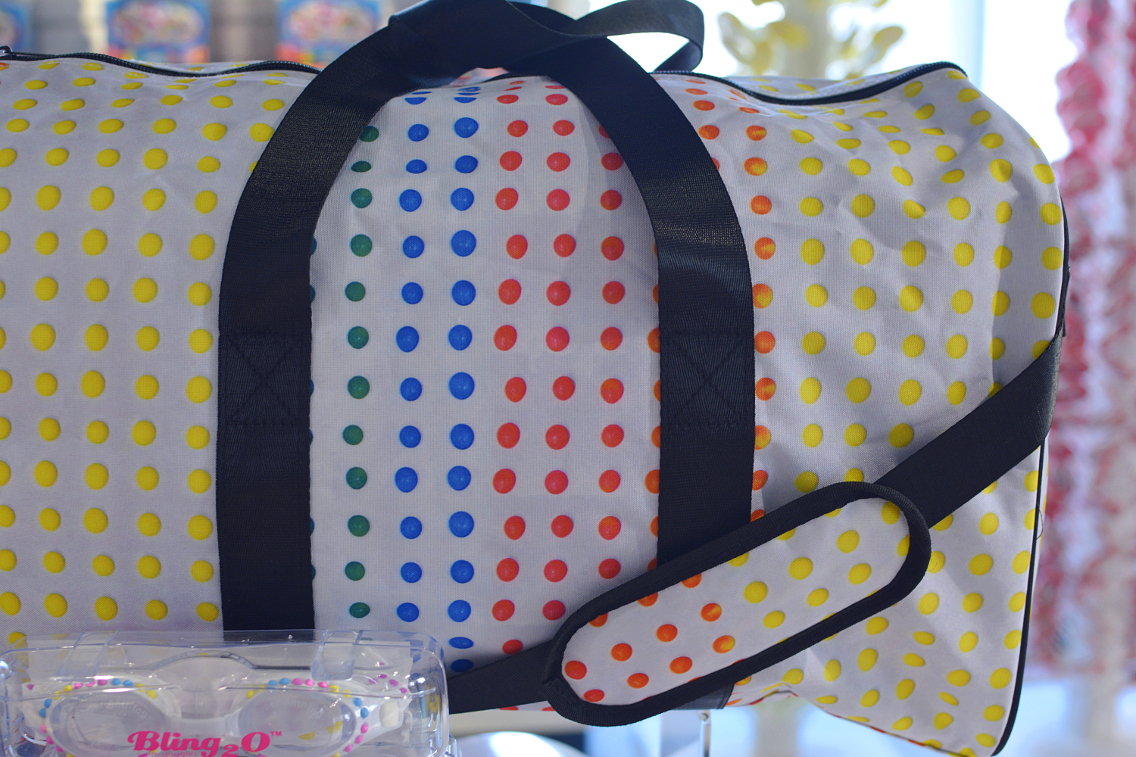 Which aspect of the Chicago store are you most excited for? I see you have a wine bar going in downstairs and a beautiful chocolate area so which of these projects are you most passionate about?
I think the actual bar. Just the fact that we have indoor and outdoor seating. When it's nice out we'll have candy-colored chairs and umbrellas. It's right by the river, it's beautiful to sit there and have a candy-colored cocktail. That's going to be great. I don't drink really but I like the Pop Rocks explosion cocktail. You can taste the fizzing in your mouth. And some of the shots I've tasted like the birthday cake shot are certainly my thing.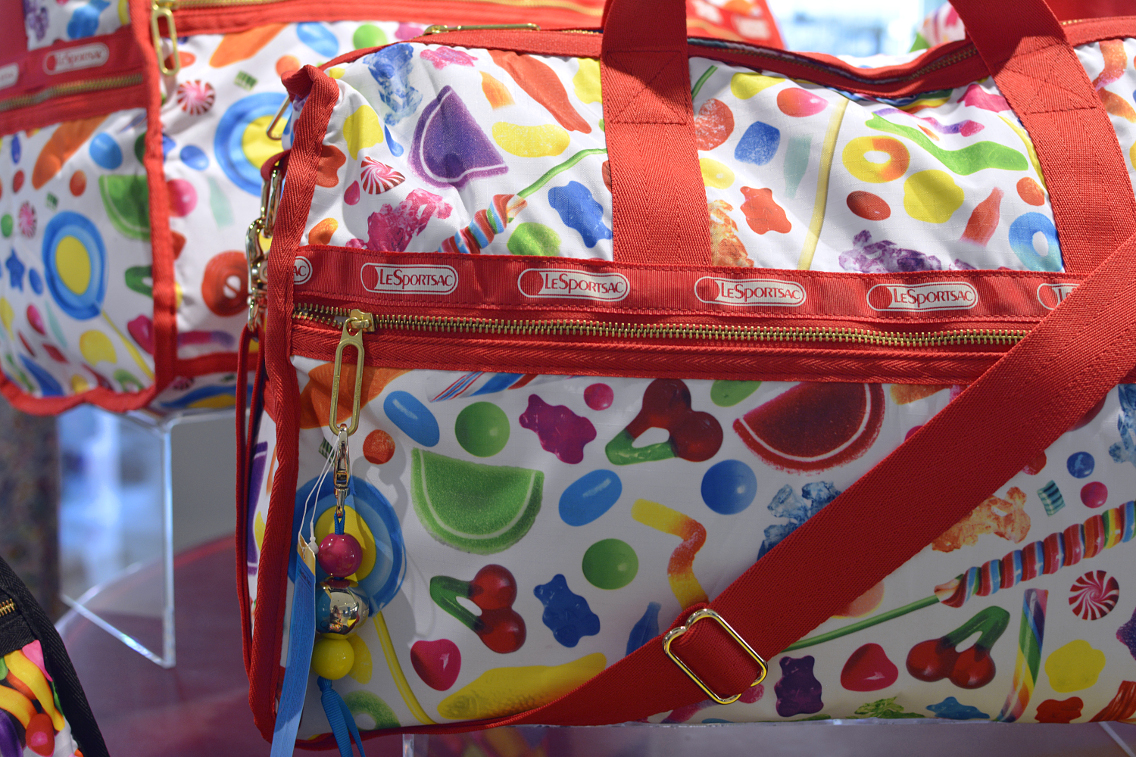 It was such an honor to have the opportunity to interview Dylan (especially as a female entrepreneur myself) the day before the big grand opening here in Chicago. Thank you so much Dylan!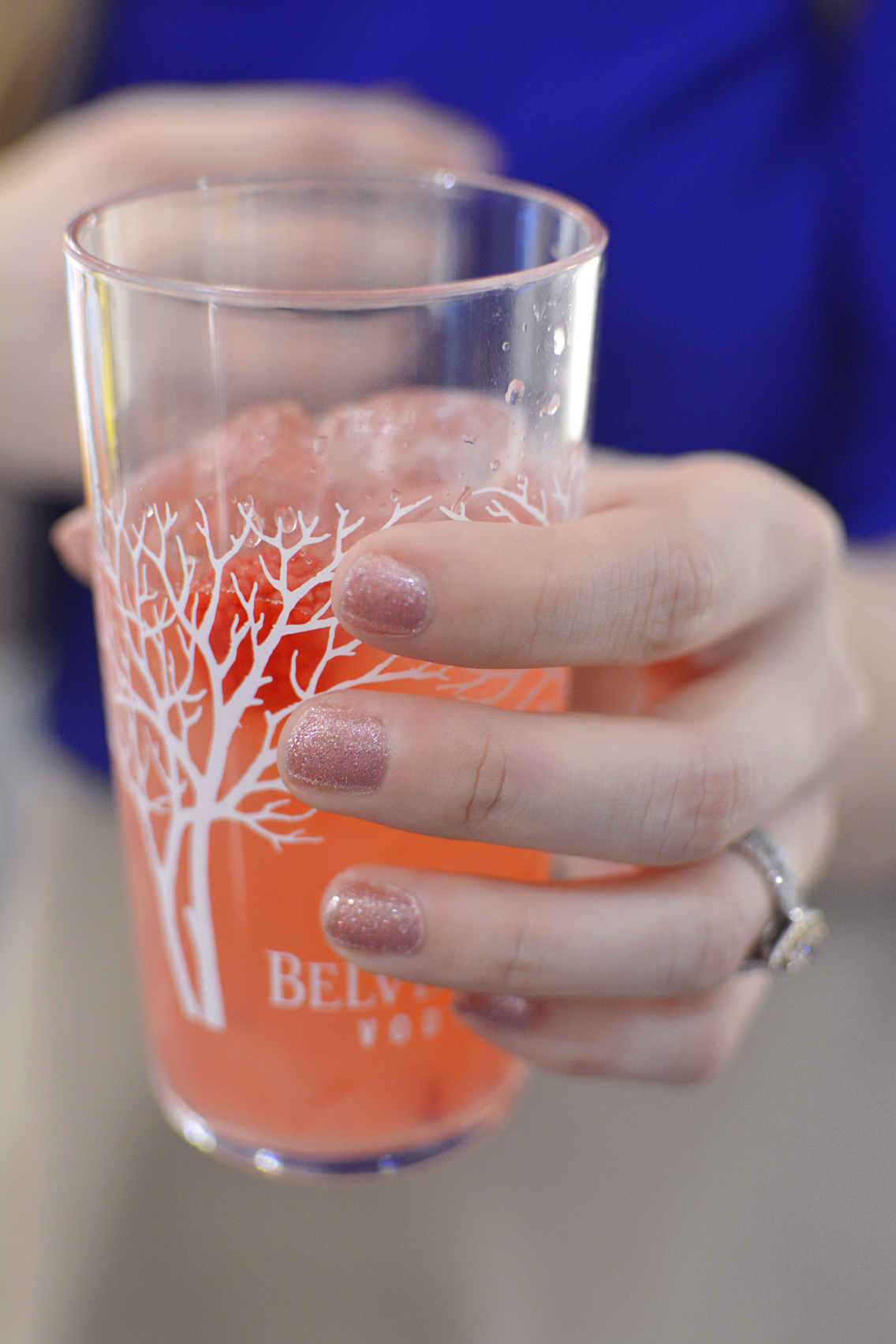 The grand opening party itself was a spectacular event filled with fashionistas and foodies alike. I already warned you about my candy-inspired manicure in my outfit post yesterday — didn't it pair well with the candy cocktails being served?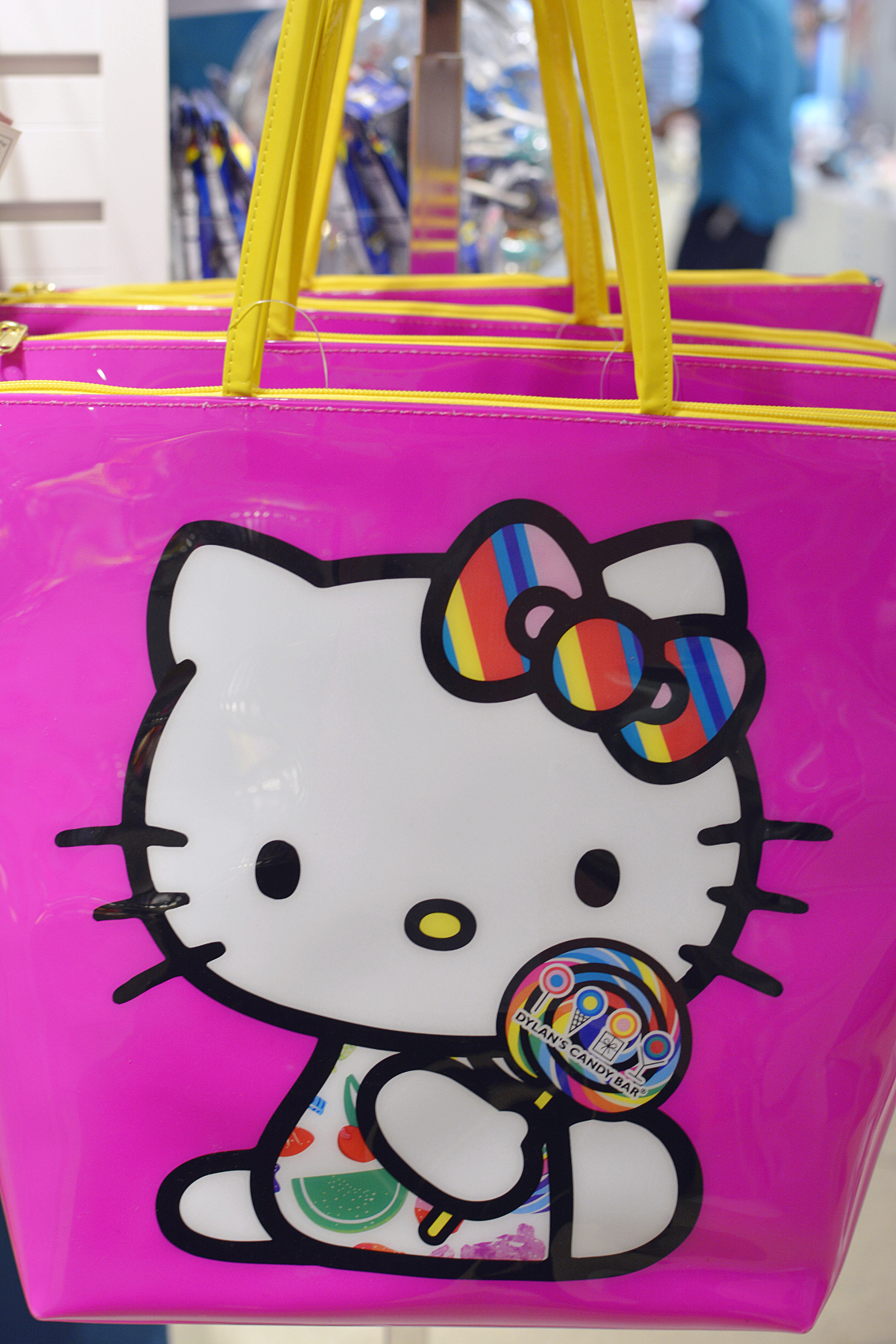 Rachel, Starr and Katharine joined me as we explored the stunning new store more. I couldn't help gravitating to this adorable Hello Kitty tote bag as we wandered around.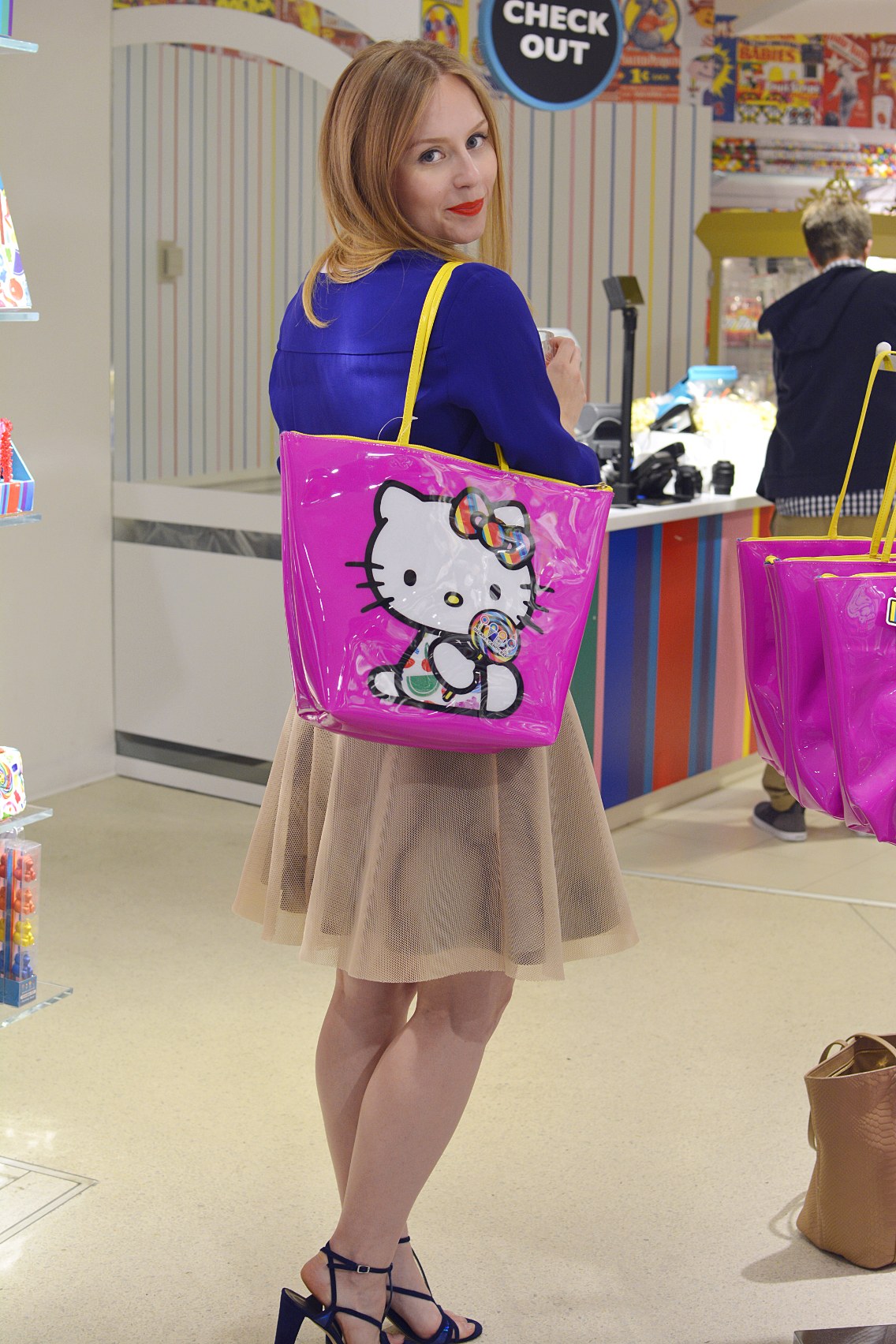 What do you think? Does it go with my outfit?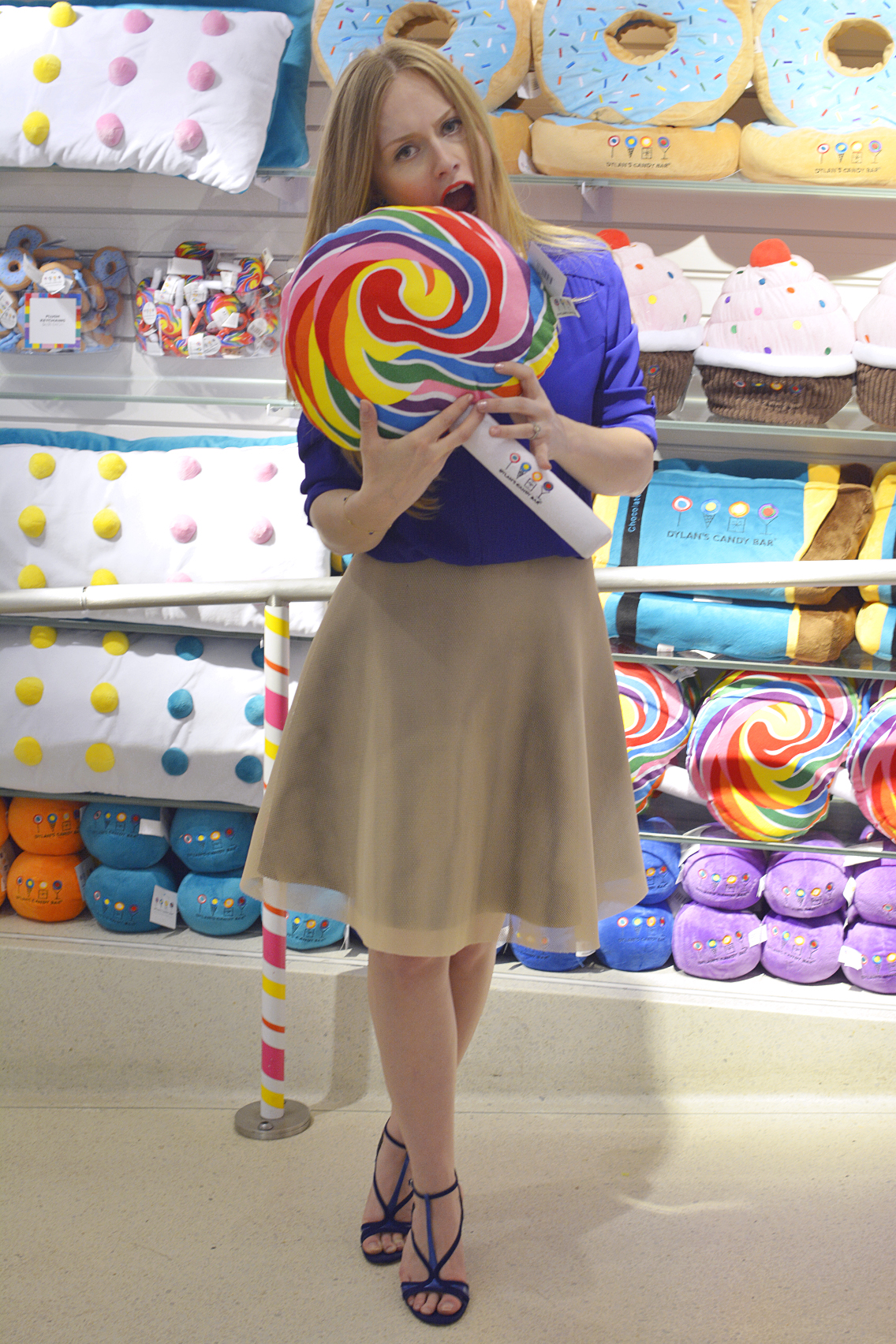 I also loved all the fun candy-inspired pillows — especially this giant lollipop!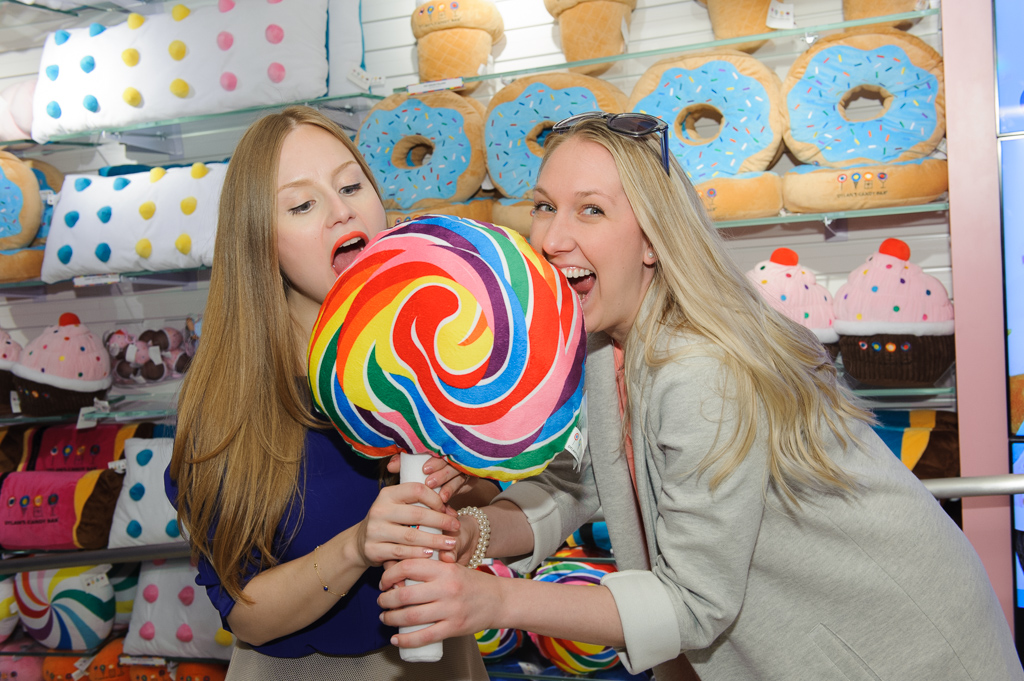 Which Katharine helped me devour!
*NOM*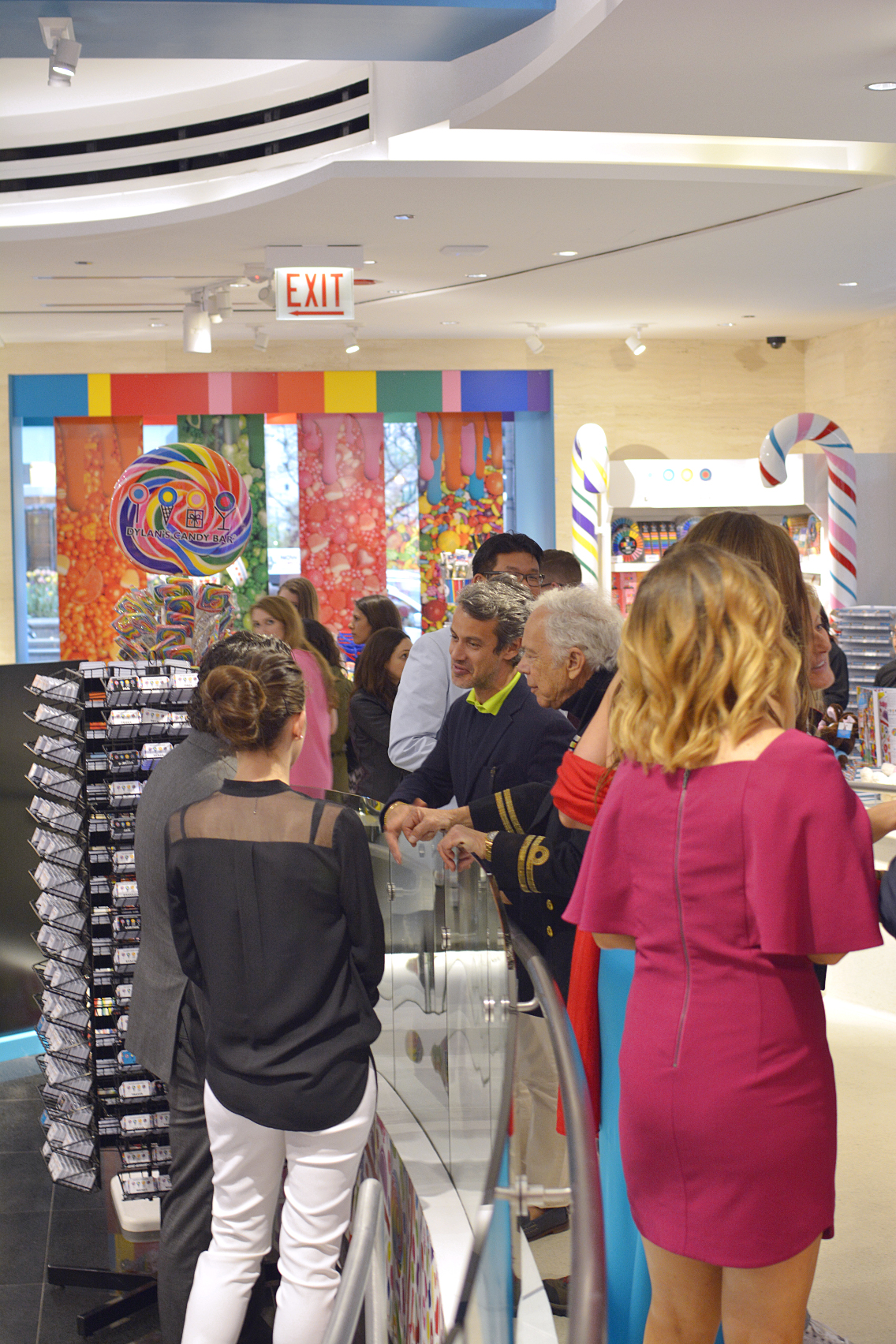 One of the most exciting moments of the evening was Ralph Lauren's surprise appearance at the grand opening! It was so sweet to see him and the rest of Dylan's family coming out to support her. We were all completely star-struck and the evening felt even more special after the appearance!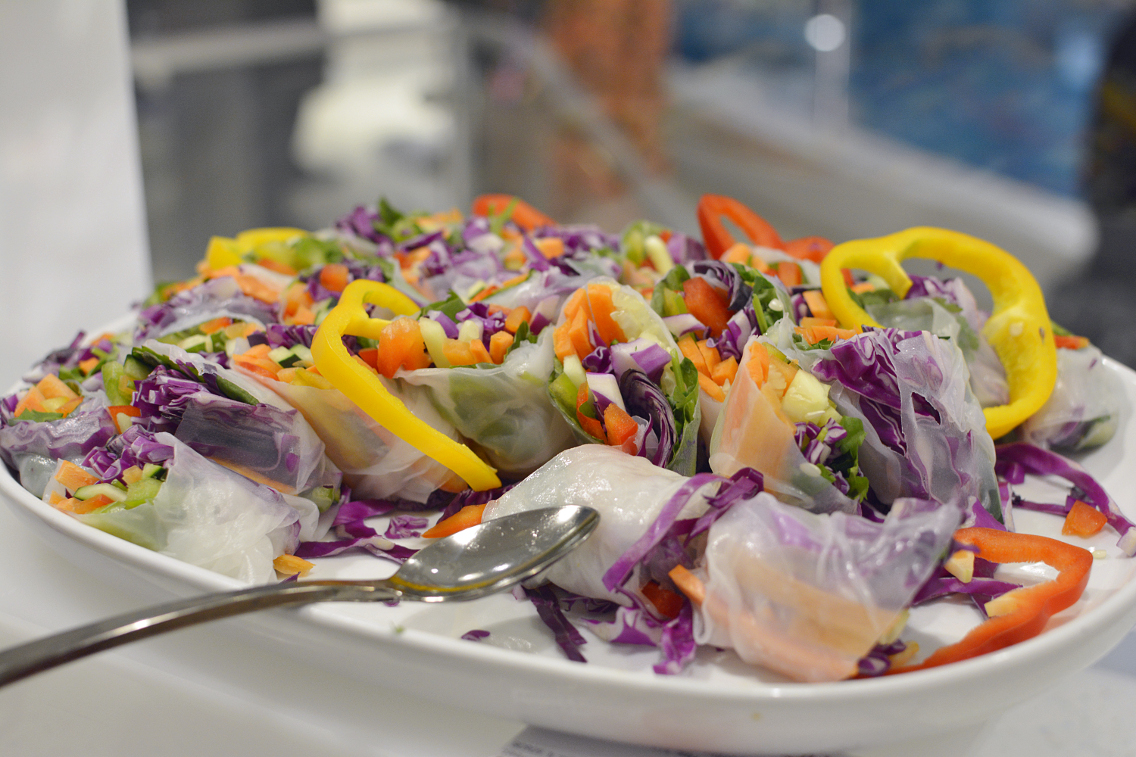 Upstairs in the private party room there were plenty of healthy colorful nibbles to enjoy before…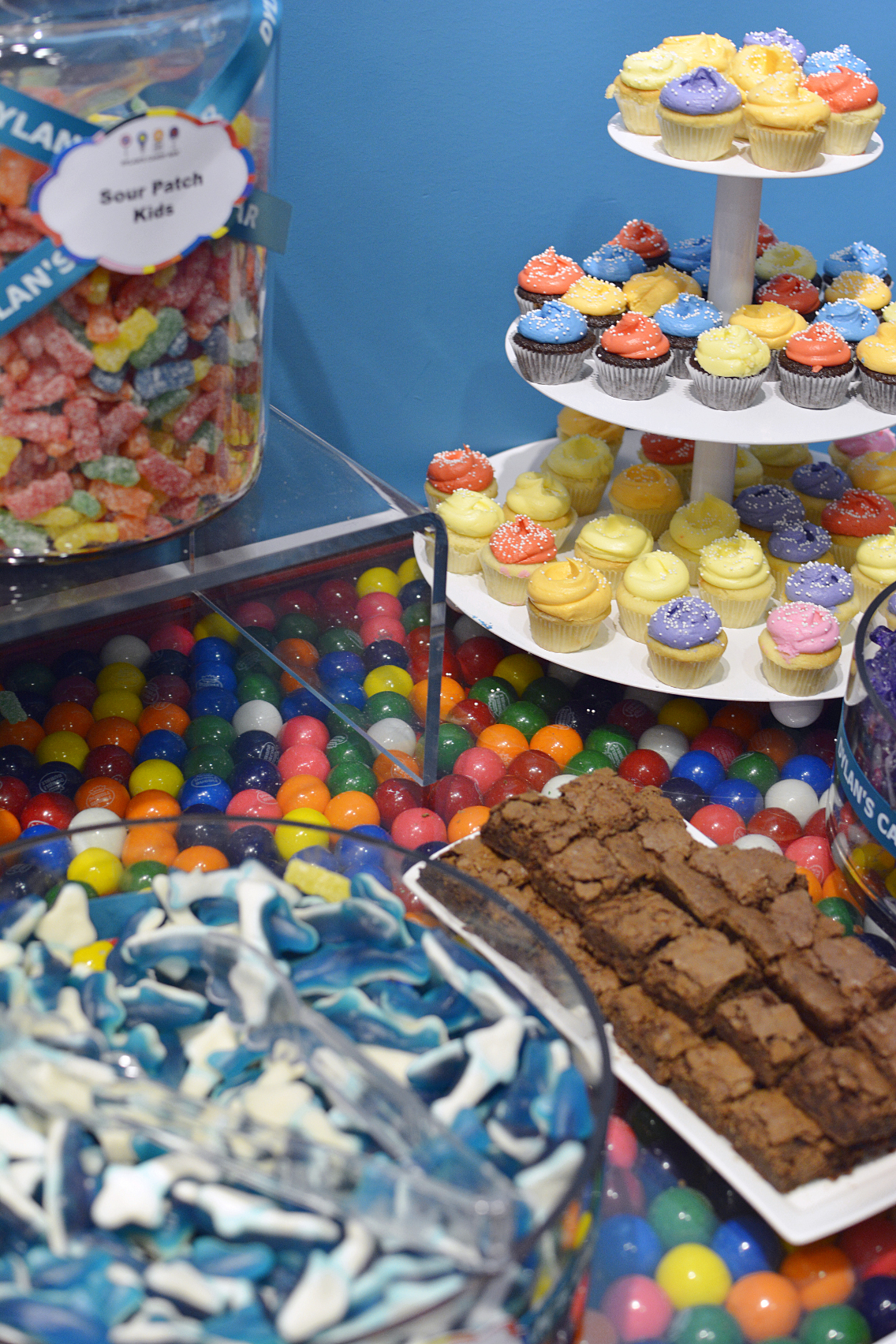 The onslaught of CANDY! An enormous bar of every type of confection you can imagine was set out with plates and bags to fill up to your heart's content.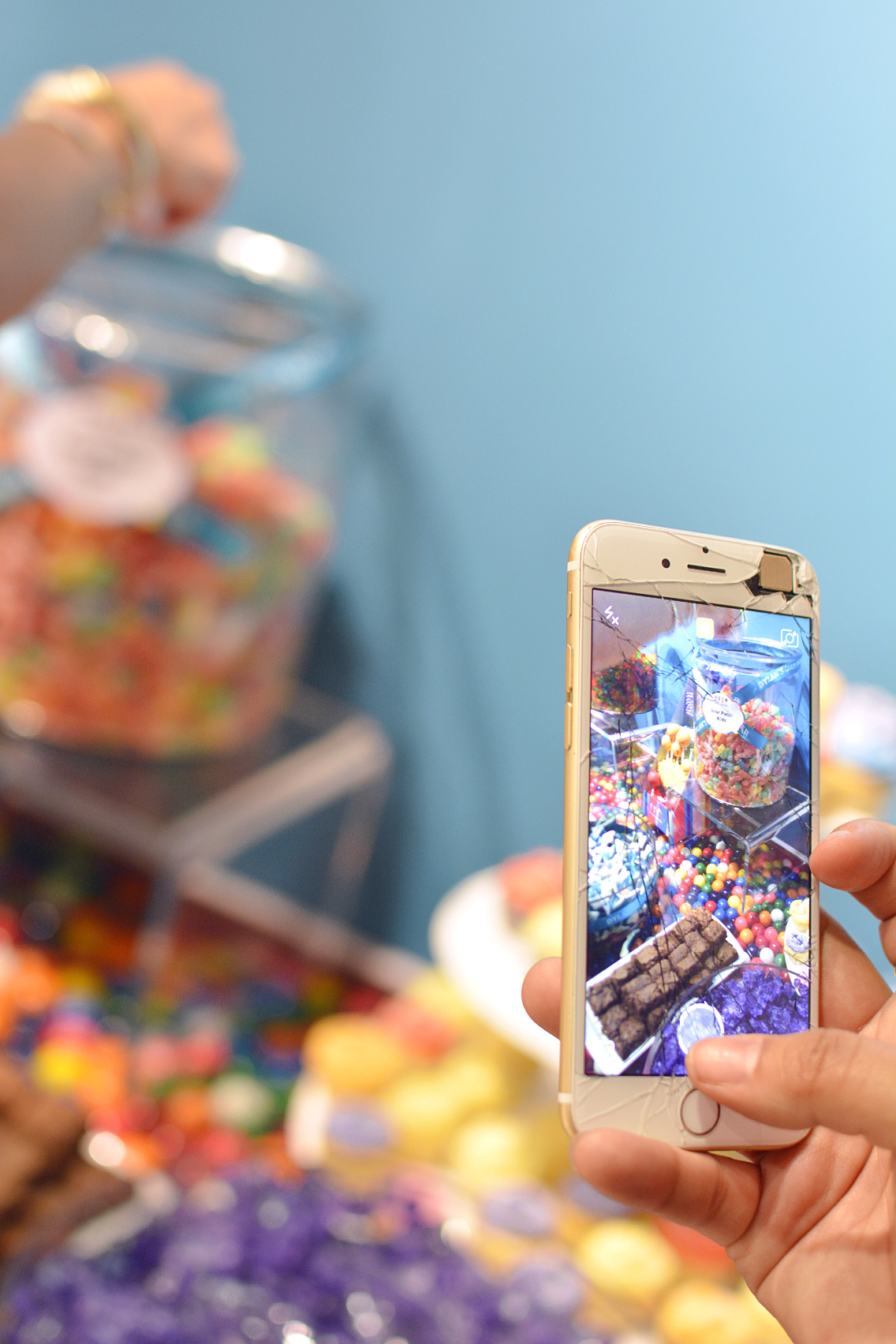 Instagram genius Rachel capturing the candy chaos despite her cracked iPhone handicap. I guess her phone just couldn't handle Insta brilliance!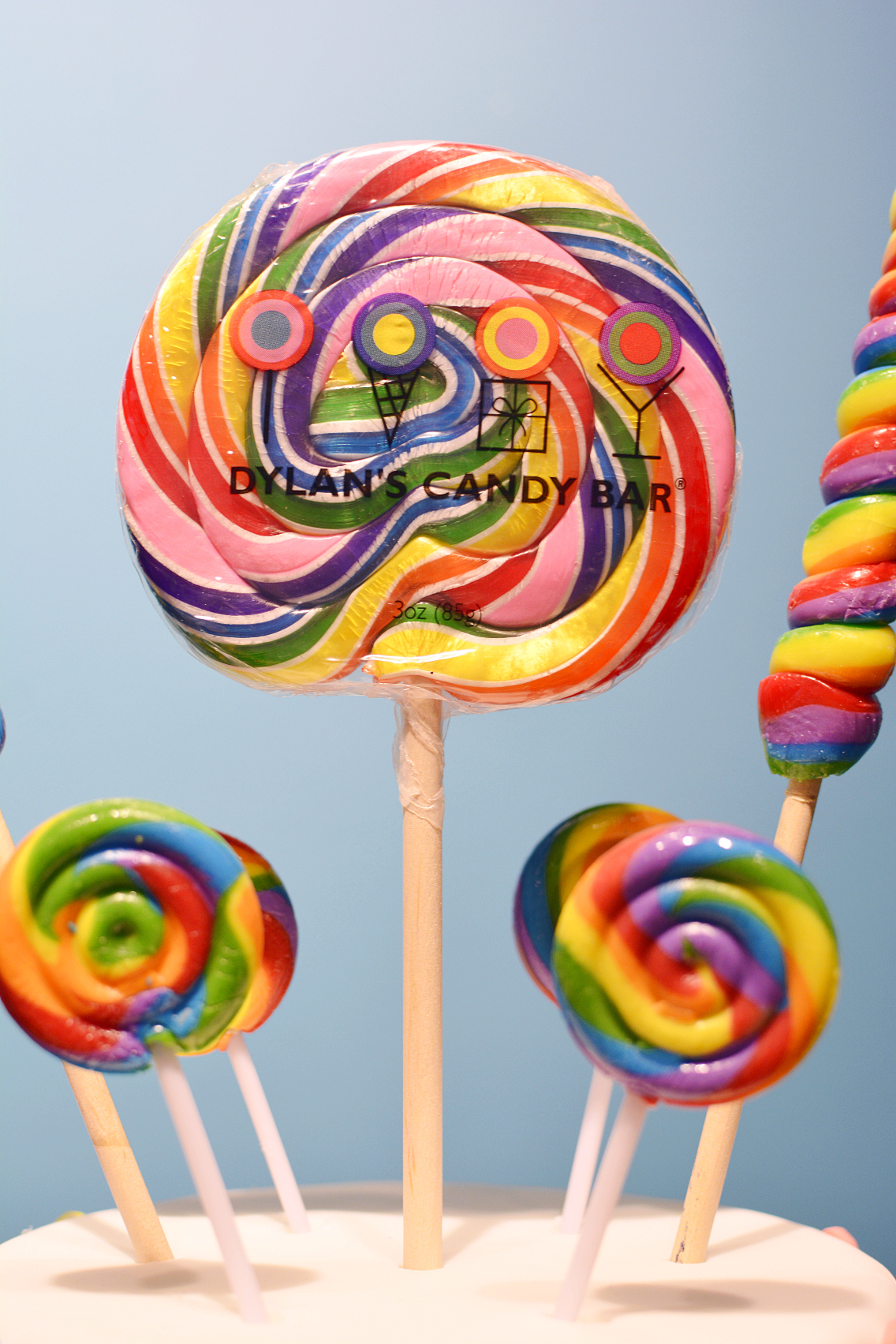 There was an enormous cake towering over the candies…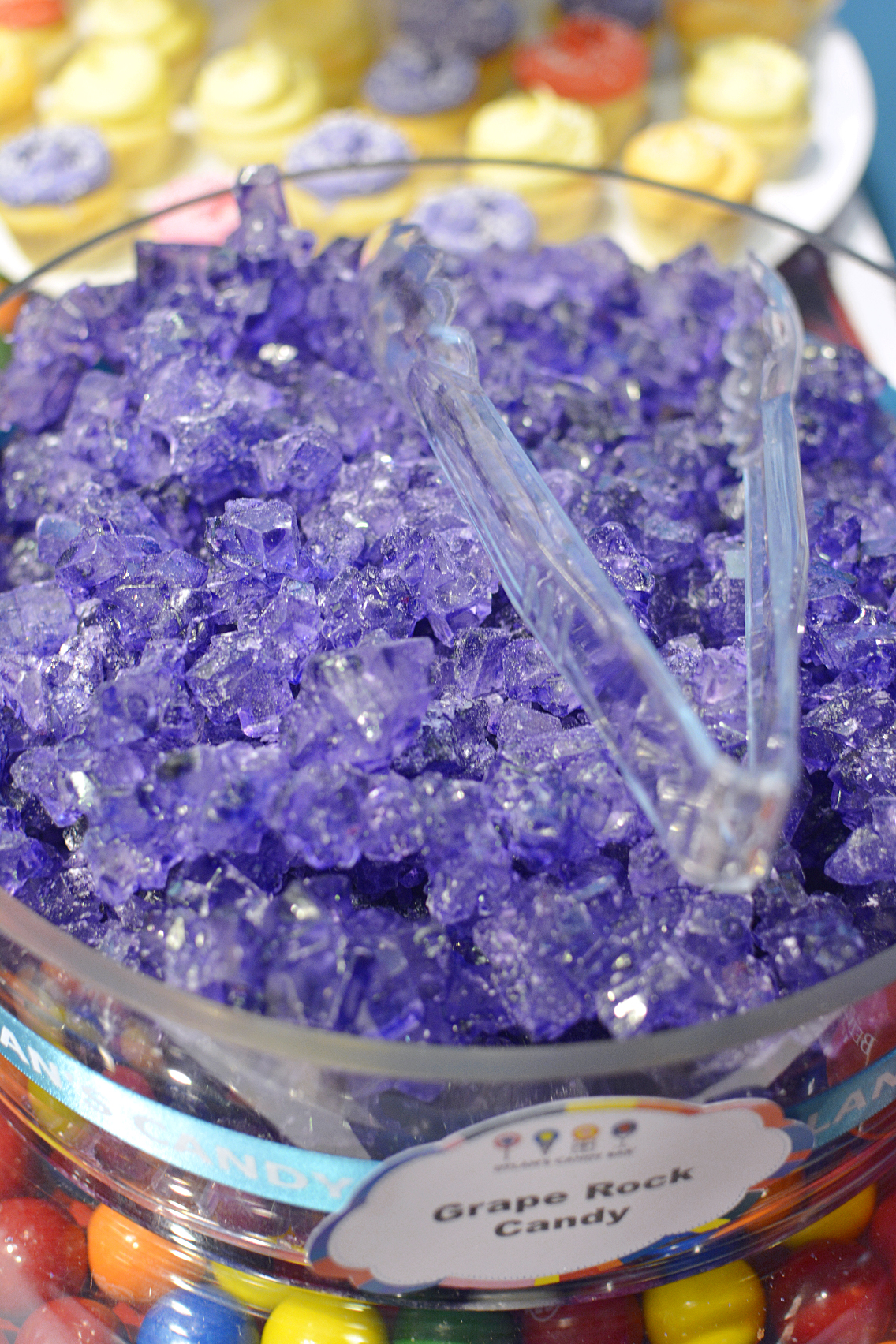 And giant bowls of all sorts of hard candies to enjoy like these grape rock candies.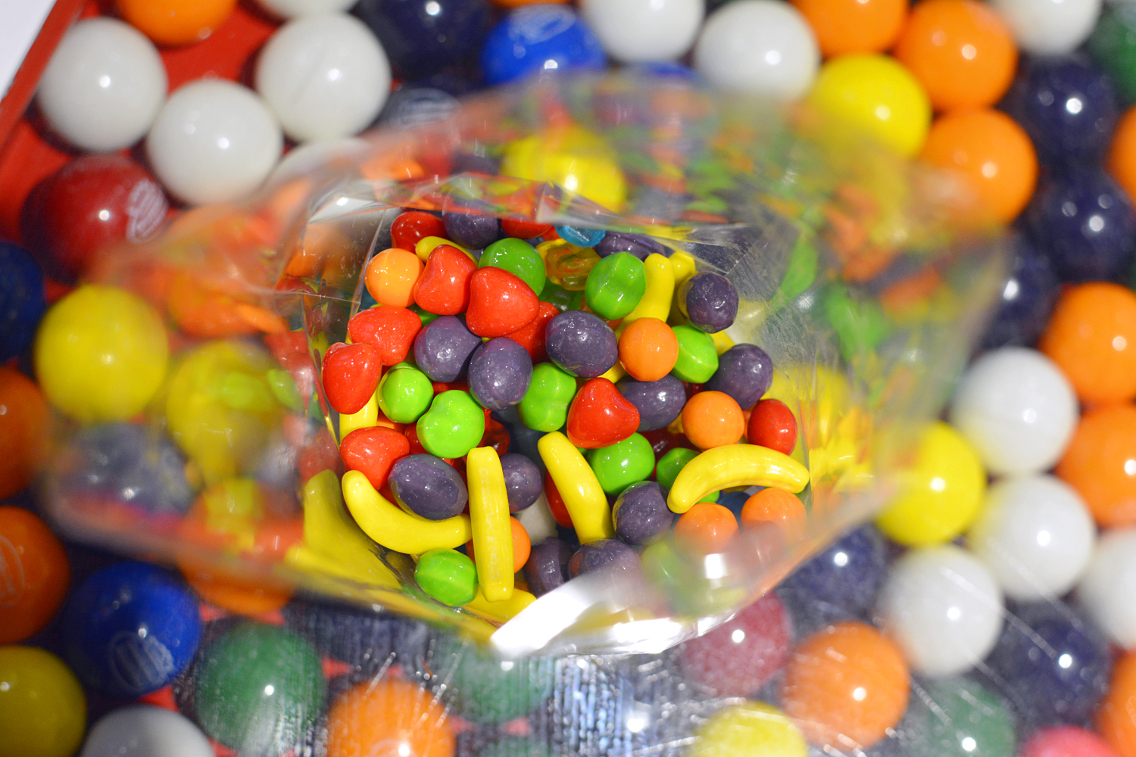 We each filled our bags with our favorites but it was so hard to choose! Note the gumball filled tabletop Dylan mentioned in her interview underneath my bag of goodies.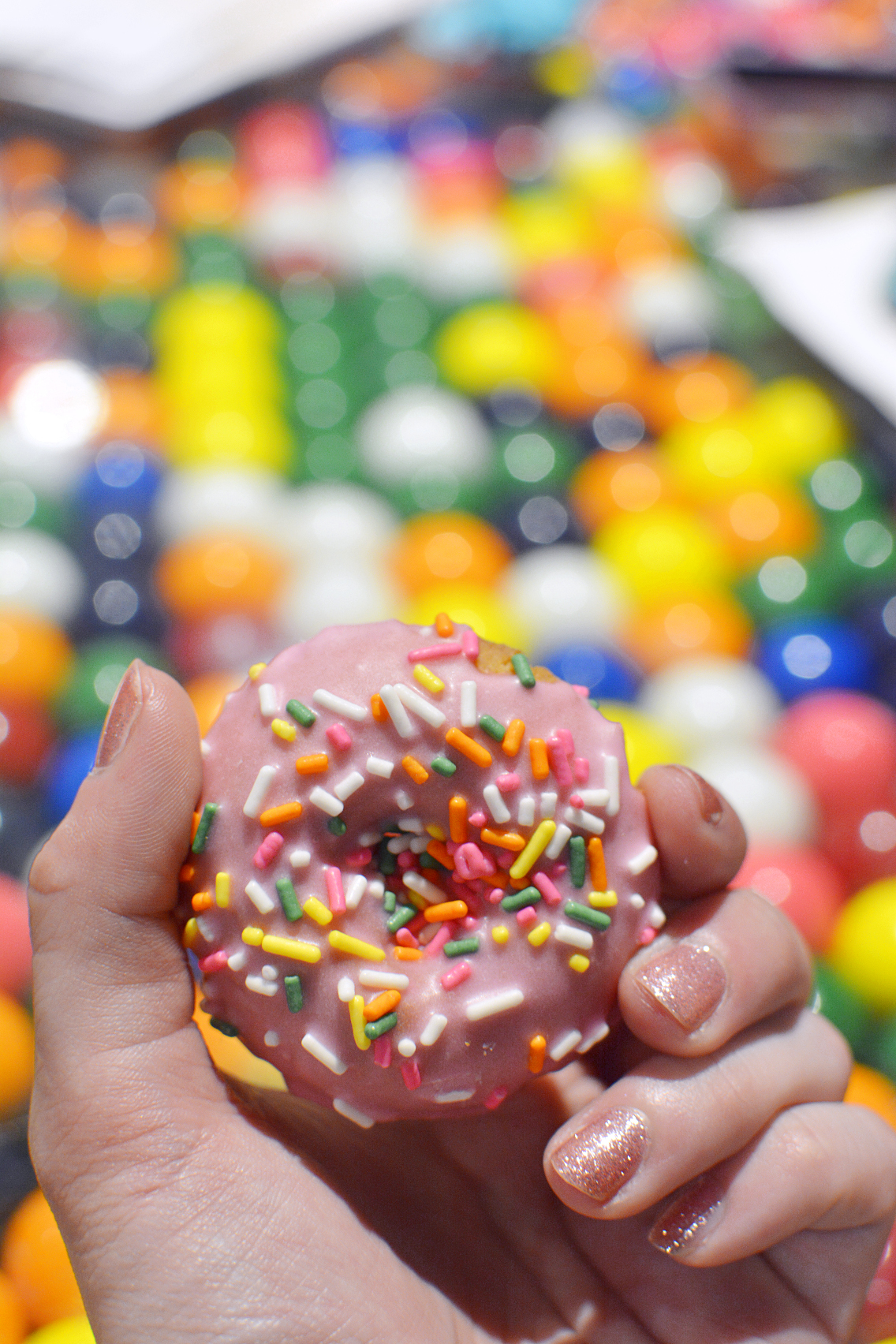 But I think we all swooned the most over these EPIC mini donuts (which coincidentally matched my manicure!).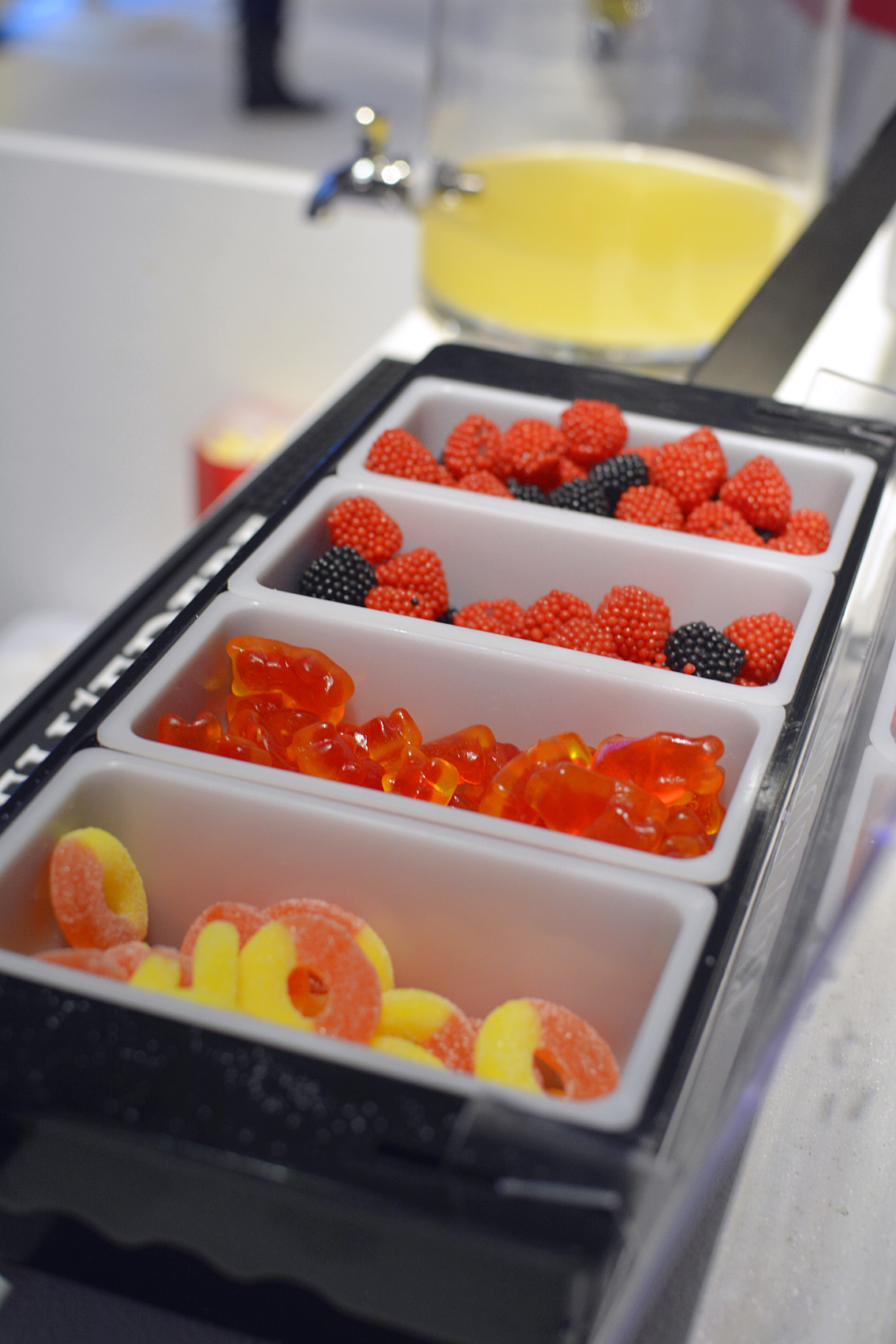 Though the most witty part of the party was the actual bar which had several delicious candy-inspired cocktails to choose from, each with their own colorful candy garnish.
The evening truly made us all feel like kids again! No doubt Roald Dahl had the world of Dylan's Candy Bar in mind when he wrote Willy Wonka!
Congratulations on your gorgeous new Chicago store Dylan — or should I say Ms. Wonka?