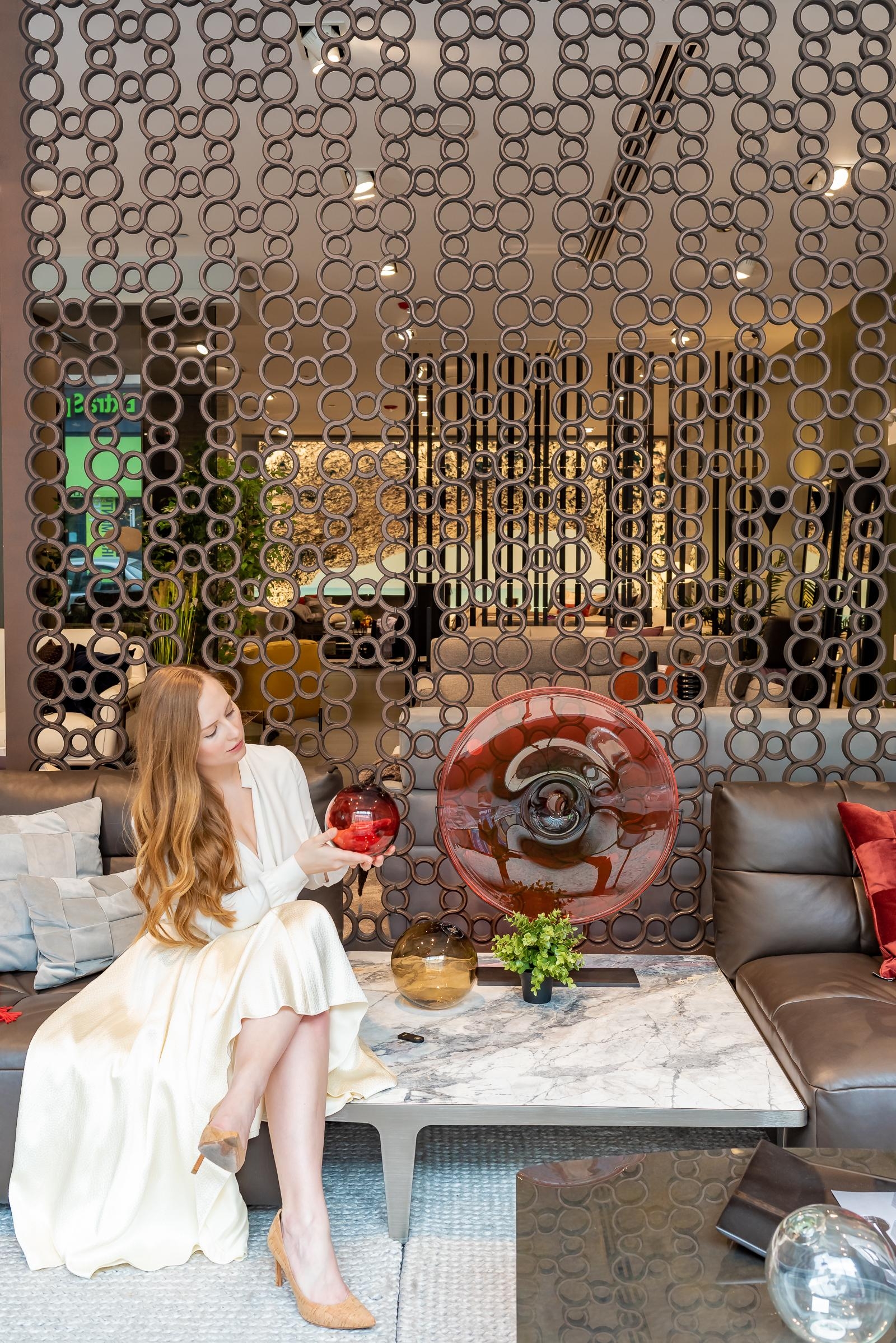 For the past year or so, Hubby and I have been actively saving for our first home.
It's exciting but EXPENSIVE.
And it's left us with little cash to travel with (especially after our London trip in December). So this winter we stayed in Chicago.
Through every snow storm…
And every record-breaking cold day…
FOUR. MONTHS. STRAIGHT.
It was my first full winter in Chicago and I have to say, I'm a healthier person if I have at least one warm-weather vacation from the cold.
Aren't we all?
Thankfully there are ways to travel without leaving home.
Perhaps a little jaunt to Italy IN Chicago via Natuzzi Italia?
Until last month I knew next to nothing about Natuzzi Italia, Italy's premier furniture maker and champion of accessible (and comfortable!) luxury.
Now I'm positively smitten with their elegant designs and purposeful approach to design.
And I know you will be too.
Just one step into their Clybourn showroom and you immediately feel like you're in a mid-century modern movie set.
OR even along the Amalfi coast.
And with all the gray, dead days we've had in Chicago this winter, I'm beyond grateful the Natuzzi team allowed me to take over their showroom and shoot to my heart's content.
I hope you'll find these colorful spaces as inspiring as I do!
---
(Disclaimer: this post is NOT sponsored by Natuzzi Italia. After spending hours with their team learning about their pieces and design process, I voluntarily set up this shoot so I could share their designs with you. I want to share only the best and most worthy brands, regardless of whether or not they pay me to.)
---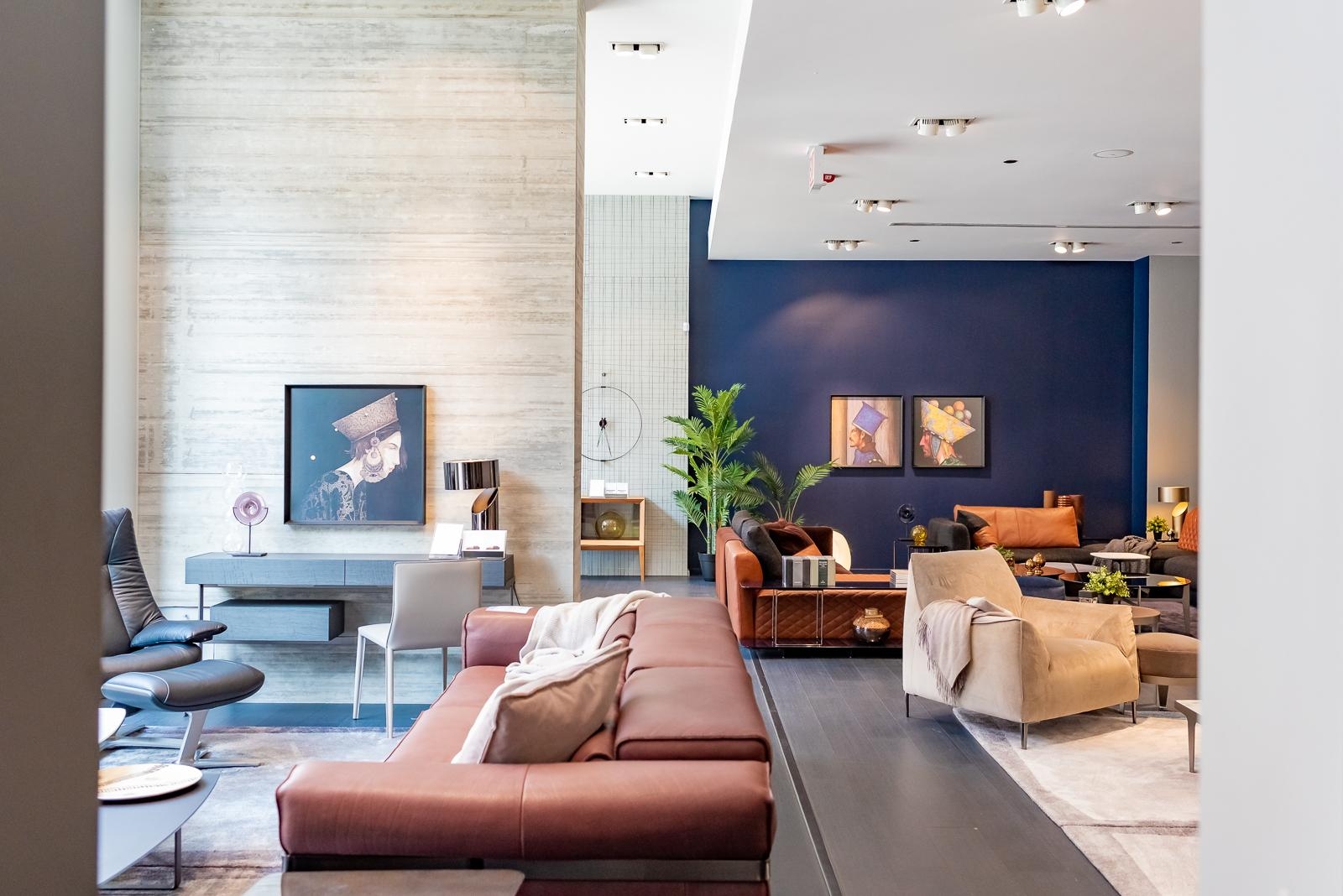 How do you describe Natuzzi furniture? Think luxurious fabrics and modern, enveloping designs. The sort of pieces you SINK into and never want to get out of (but not the kind that you sink into and can't get out of!).
Each piece is made with unparalleled craftsmanship and attention to detail. And with the modern lifestyle in mind (not to mention pet-friendly fabrics!).
Natuzzi has a beautiful "quality over quantity" approach to furniture — each piece is designed and made in Italy to your customizations. The whole process takes weeks — this isn't your typical grab 'n go furniture store — but is worth it. Each piece has so many beautiful, exciting little details to discover.
These are the sort of pieces you'll have for a lifetime. And while Natuzzi has a reputation for luxury, many of the pieces were so reasonably priced I had to do double-takes. There's even a line targeted for millenials!
(In a hurry? Natuzzi offers quick delivery on quite a few of their designs here. And for those on a tight budget, stop by their showroom on Clybourn. Not only is there free parking but Natuzzi sells many of their showroom display pieces at deep discounts!).
Natuzzi also has a luxurious line of room fragrances that you'll immediately swoon for. One of the scents is even designed to smell like a suave Italian man (in the best way, that is)!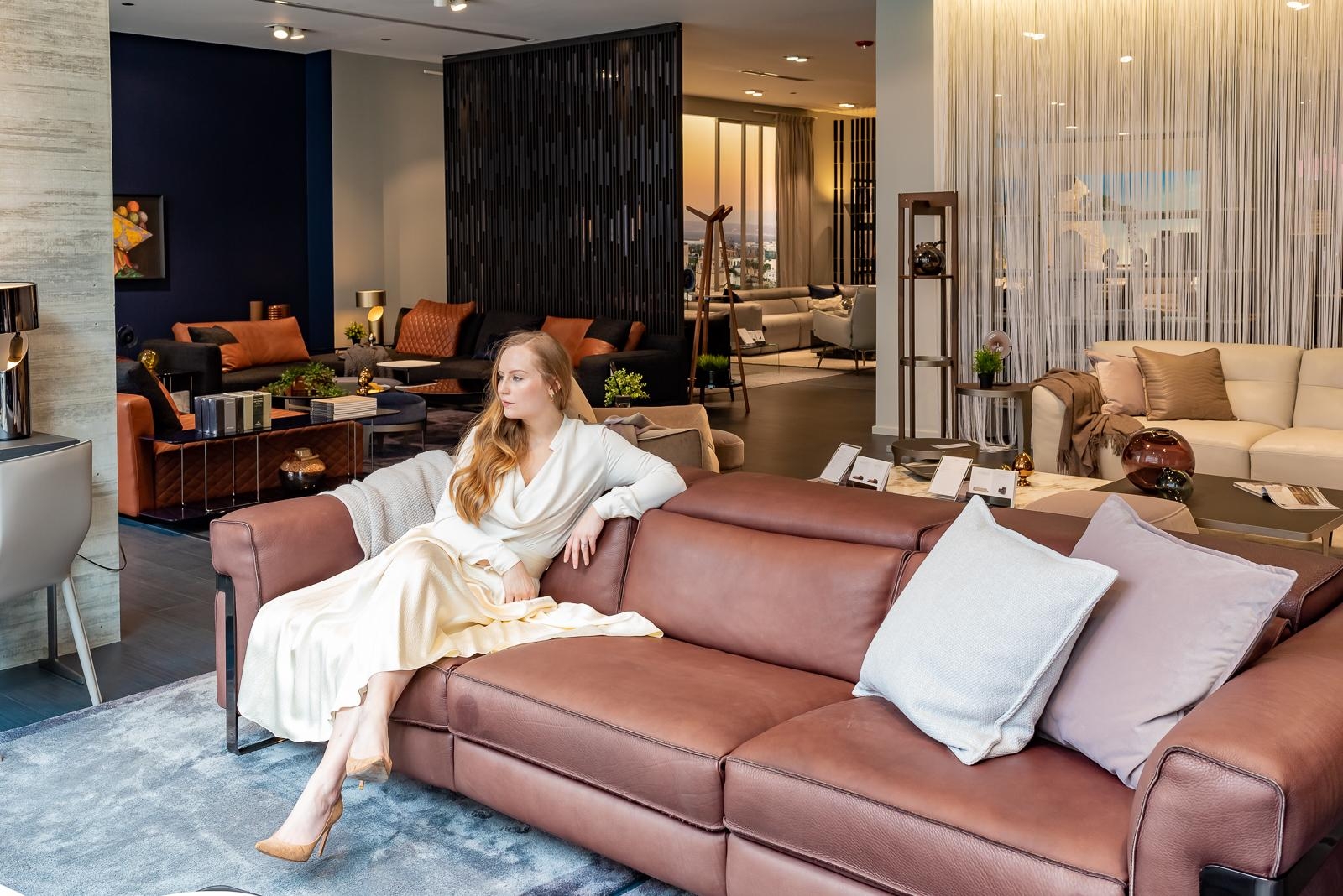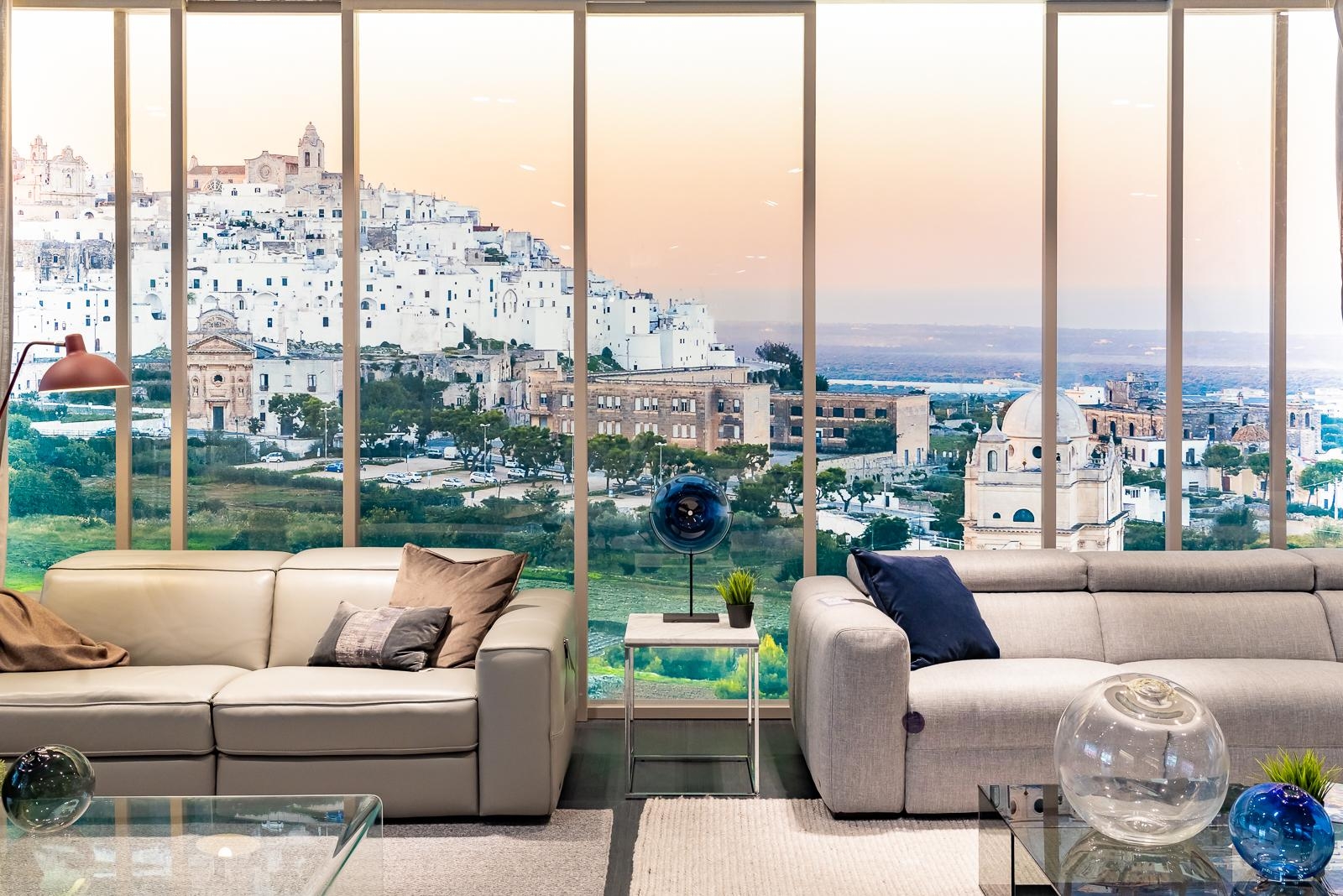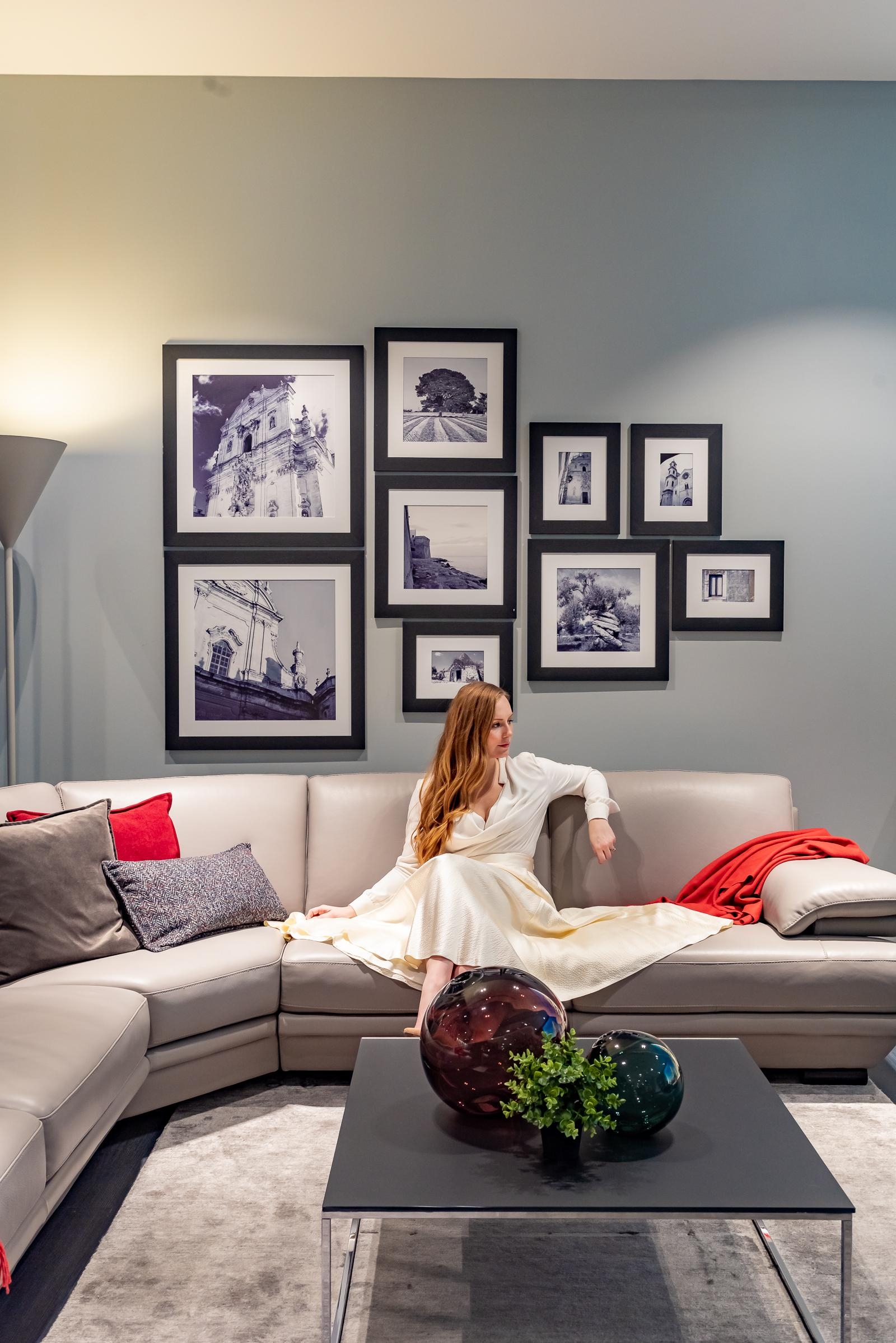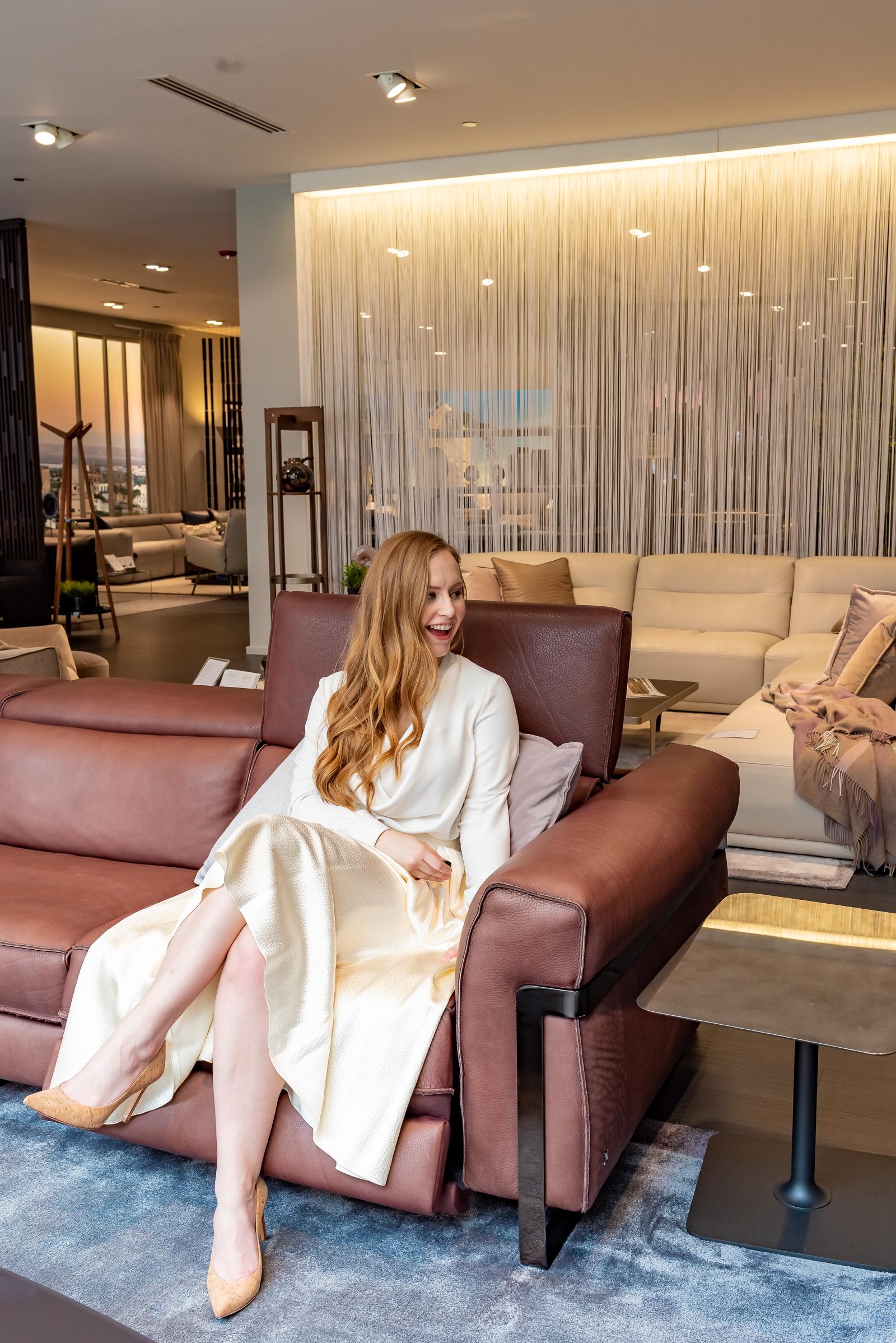 I naturally gravitated to this Fidelio couch during our shoot, having NO idea it was actually a high-tech recliner as well. Both the luxurious leather (Natuzzi will you make handbags next?) and the down-right sexy way the recliner unfolds out make this THE coolest couch I've ever seen.
Go figure I fall in love with one of Natuzzi's priciest pieces… I gravitate to the best, what can I say?
But this couch really felt like sitting on a buttery cloud. It was heavenly…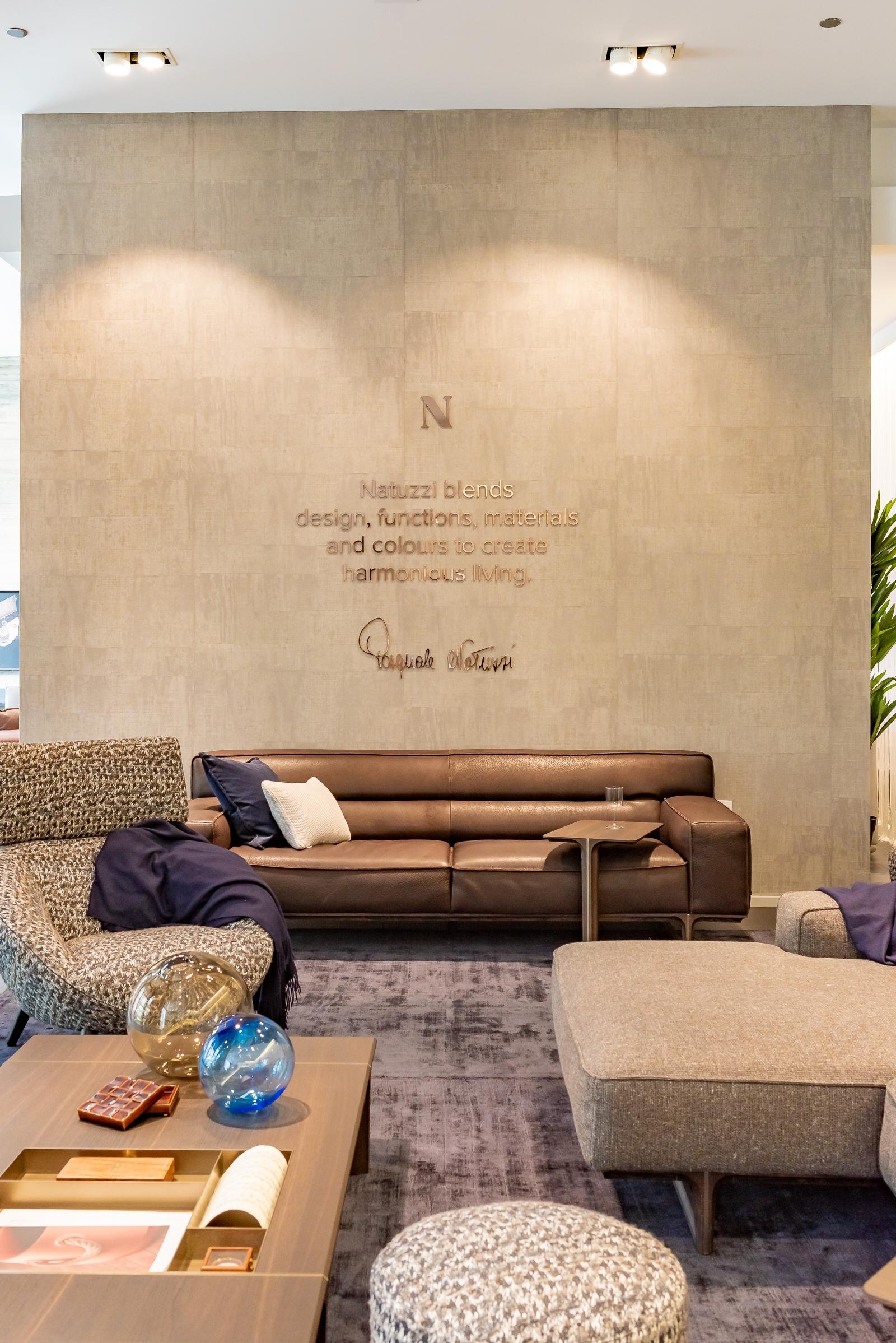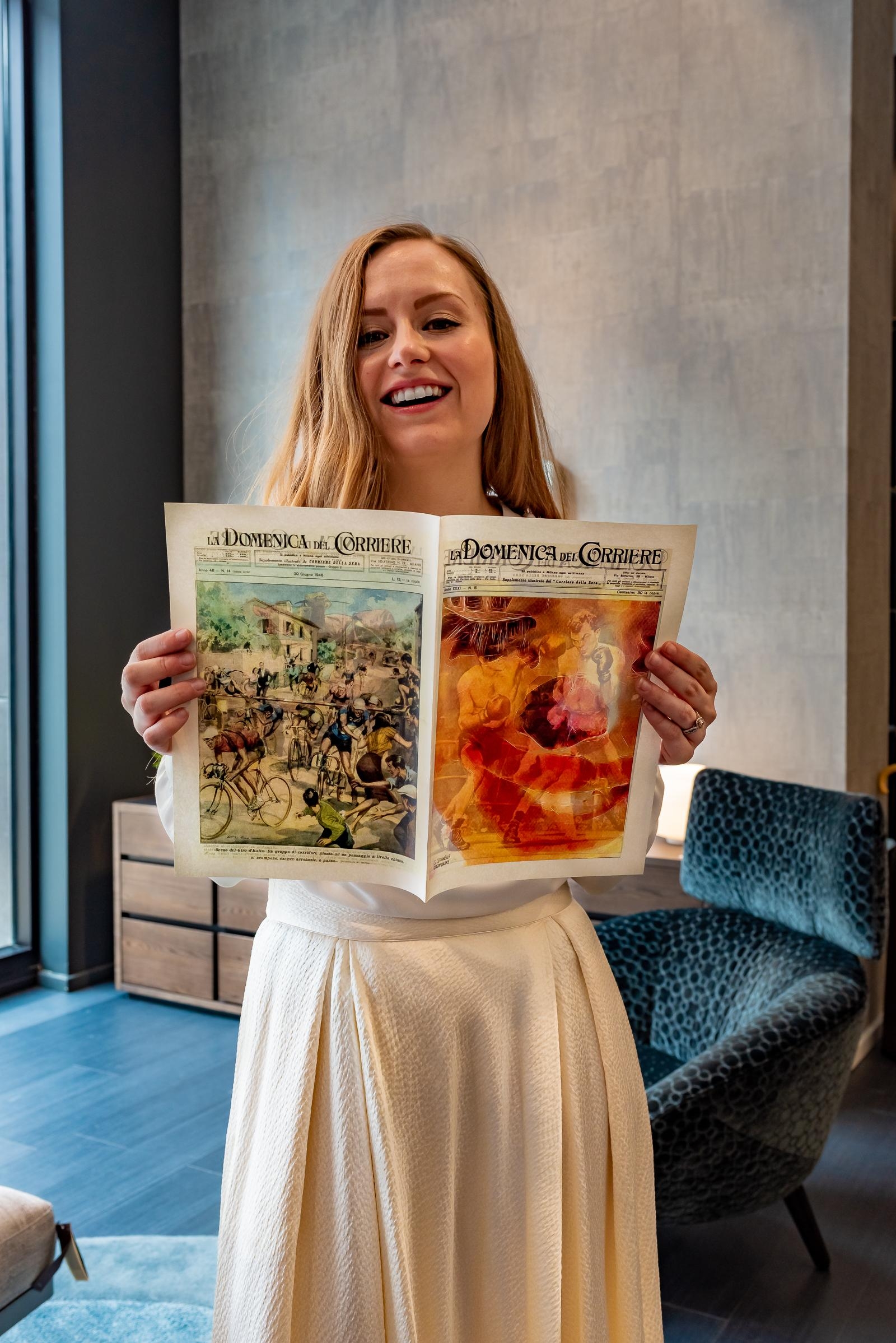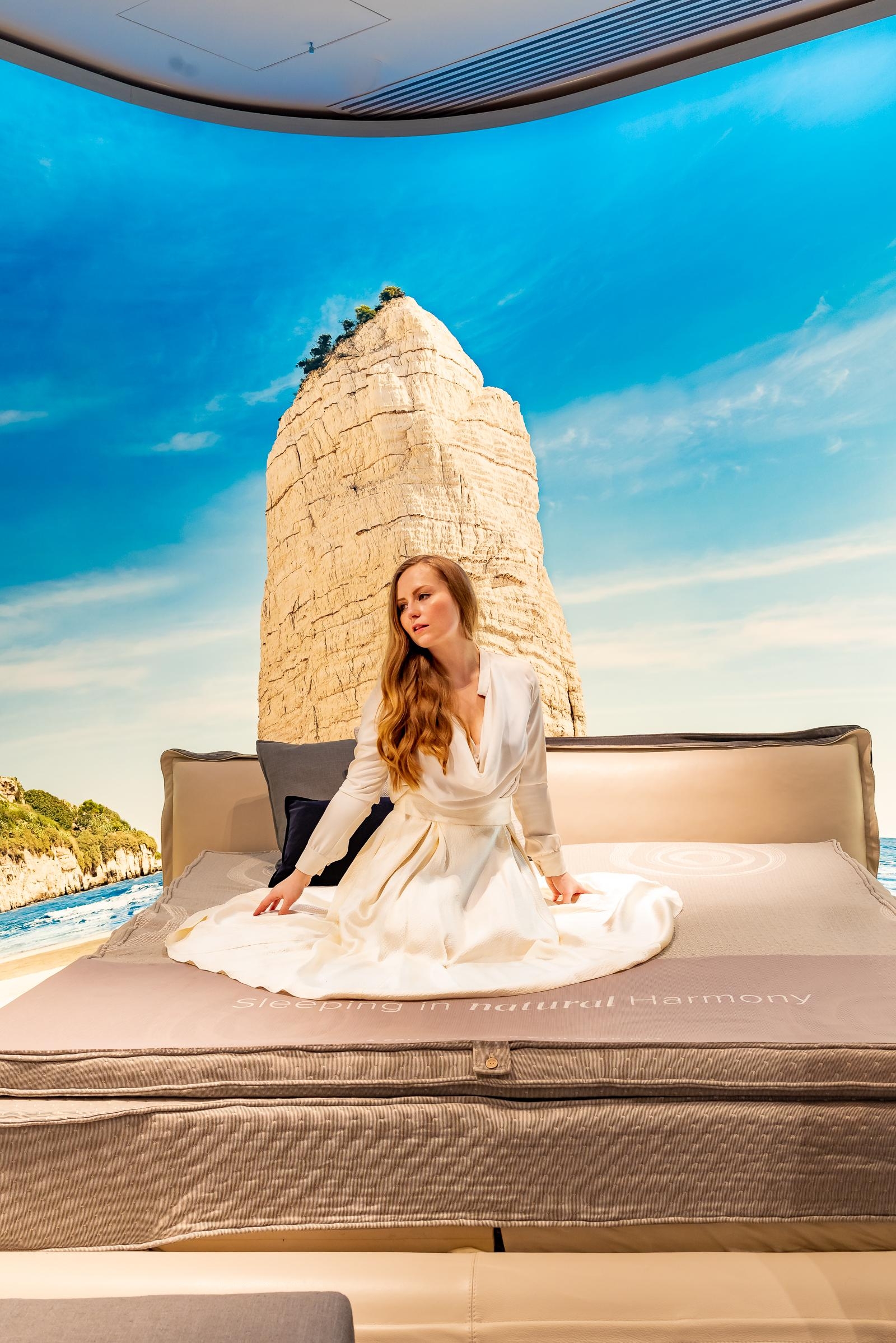 Natuzzi also carries a gorgeous selection of mattresses "inspired by Morpheus, shaper of dreams, and Hippocrates, the father of medicine. Following their principles, we delved into natural, healthy, metal-free sleep. We learnt to listen to nature, to its whispers and calls, to the day and the night."
I just love that and loved the feel of these mattresses when you lay down. I'd love to test one out for a night to see how well I'd sleep — or perhaps Natuzzi will allow me to nap quietly here one afternoon?
I kid, I kid.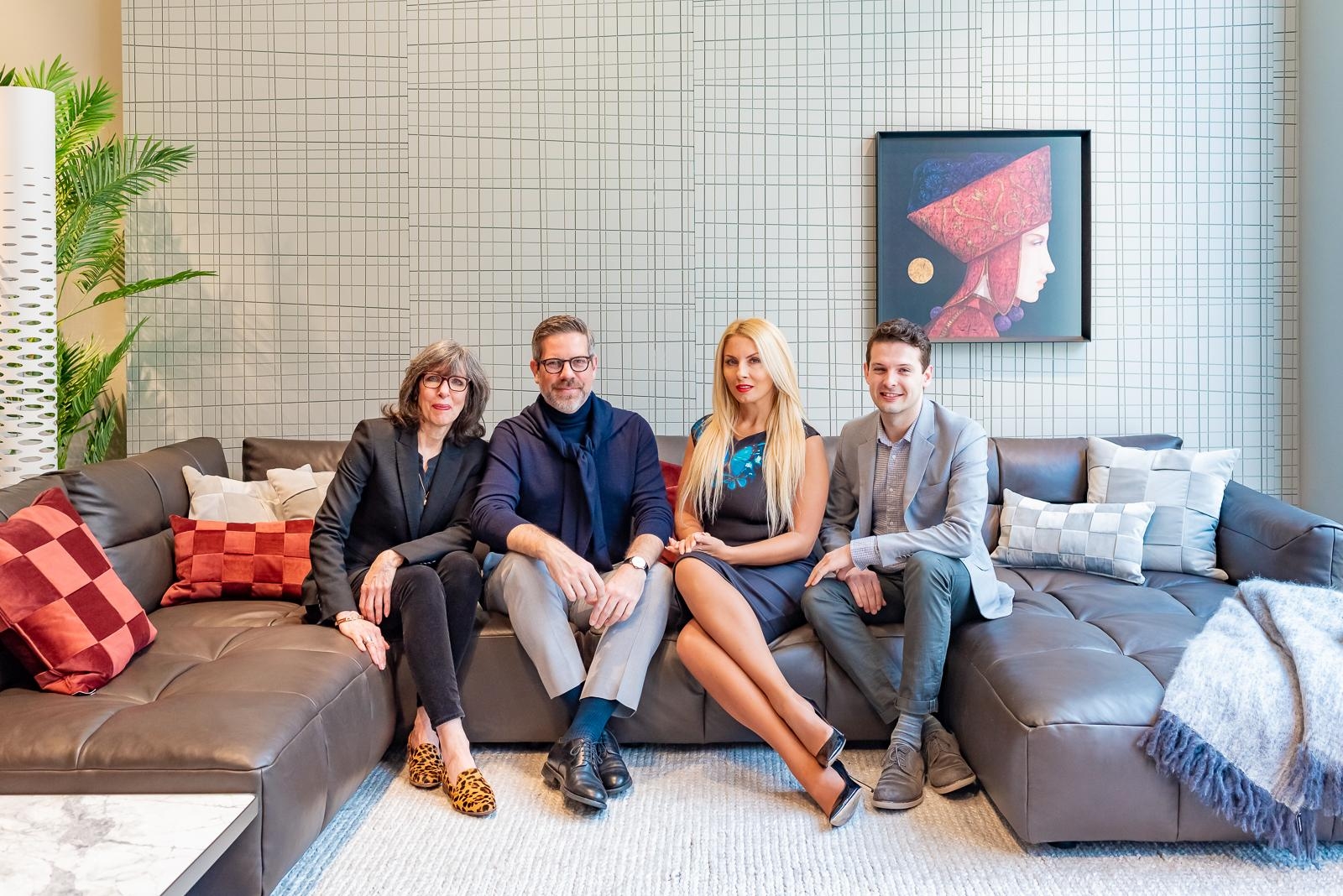 As Hubby and I navigate the process of finding our first house, I'm getting more and more excited to have a space of my own. A space to slowly decorate with beautiful pieces worth the investment.
And you have to believe it'll include some custom Natuzzi pieces.
Thank you to the incredible team at Natuzzi for the hospitality and freedom you've given me to create in your gorgeous space! I've fallen madly in love with your designs, design perspective, and all of your incredible staff.
There's nothing like shooting beautiful furniture in beautiful spaces with such beautiful souls.
Disclosure: I received a complimentary visit to Natuzzi to facilitate shooting this post but I was not monetarily compensated for this post, and all opinions expressed are my own.