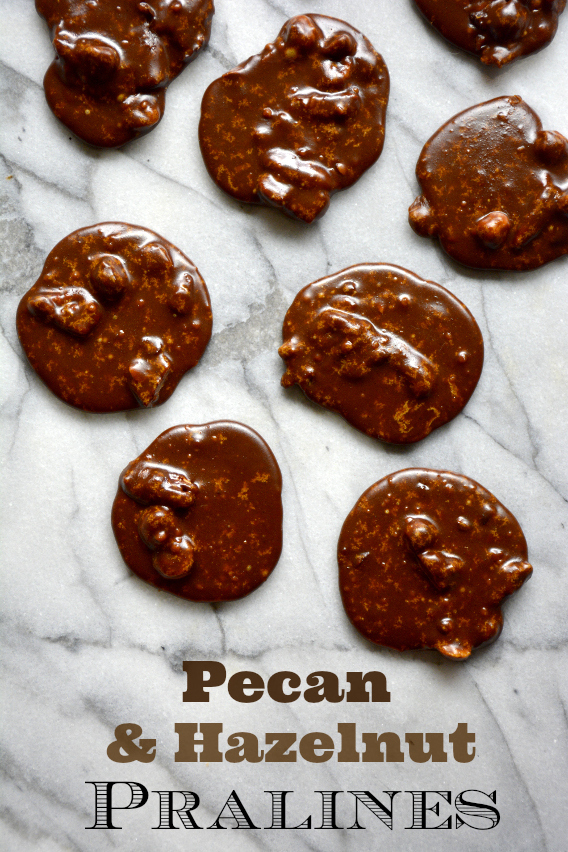 Can you believe it's already the week of Thanksgiving?
Are you ready?
Need a quick-and-easy make-ahead dessert that tastes like fall, transports like cookies and makes your house smell divine in the process?
Then this recipe is for you! Pralines are a Southern tradition and a dessert I get rather obsessive about — their sweet, buttery flavor is practically the definition of comfort food. But having been raised by a Southerner north of the Mason-Dixon Line, I like to mix up the rules a little bit.
So here's my "Northern" spin on a Georgia classic — the perfect dessert to bring along for your Thanksgiving festivities!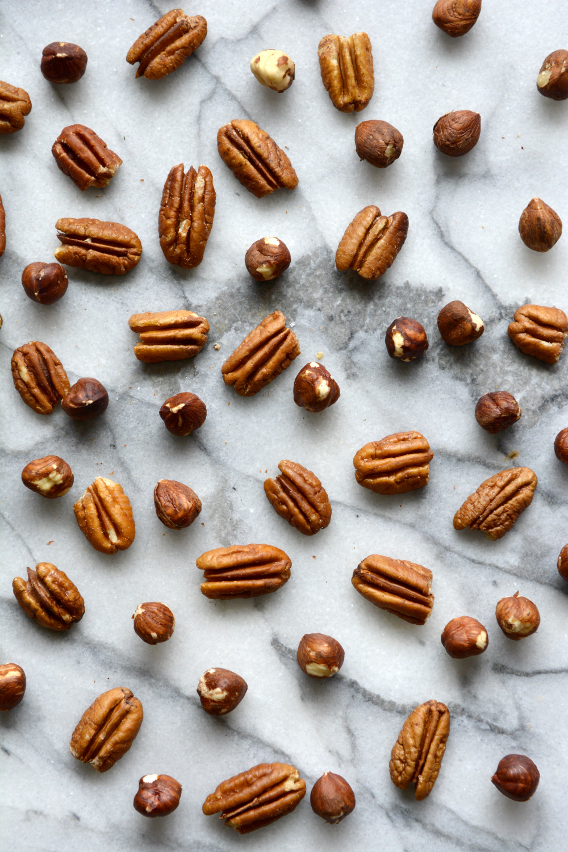 I know pralines dive right into the realm of candy-making — an intimidating place for even the most confident chef — but I assure you the process is painless and makes your whole house SMELL AMAZING.
I've mentioned before how I love making food that fills my house with a delicious aroma that lingers and this is one of the best. Your home will smell like the sweet butter, roasted nuts and bubbling brown sugar all day long! The ingredients are simple enough and likely to all be things you already have on-hand.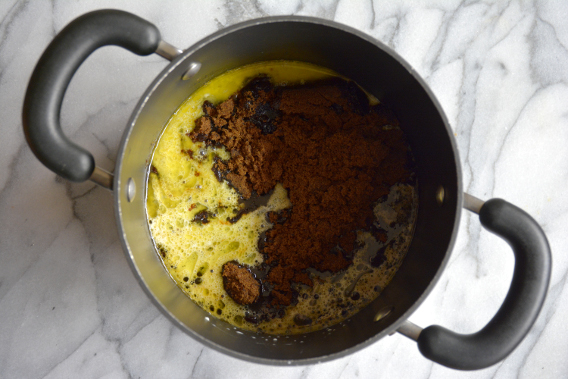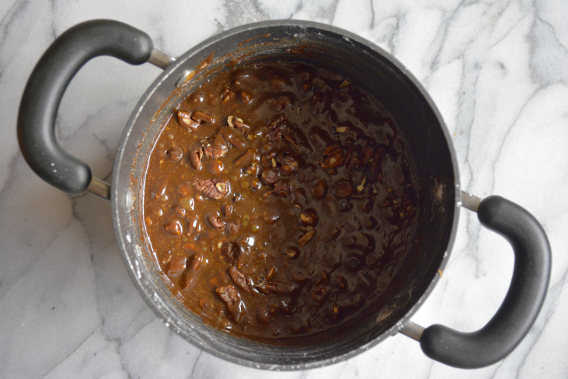 Roasted nutty goodness — perfect for Thanksgiving!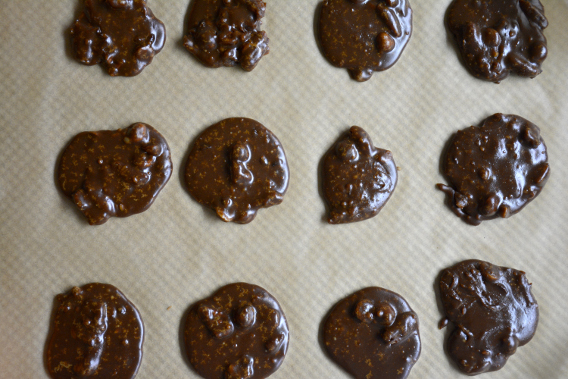 Pecan & Hazelnut Pralines
(Adapted from this life-changing recipe).
Makes 2 dozen.
1 Cup Chopped Pecans & Hazelnuts*
1 Cup Brown Sugar (I use this brand)
1/3 Cups Whipping (Heavy) Cream
1/4 Cups High-Quality Butter (I used Kerrygold)
2 Tsp Vanilla Bean Paste**
1 Cup Powdered Sugar
Preheat oven to 350 degrees Fahrenheit (175 degrees C). Chop pecans and hazelnuts and put on a large baking sheet. Roast nuts in the oven for about 8-10 minutes until fragrant and darkened but not burnt (it's always a good idea to give roasting nuts a little shake in the oven halfway through their roasting time).
In a medium saucepan, combine whipping cream, butter and brown sugar and bring to a boil over medium heat, stirring constantly. Allow to boil, still stirring, for one minute. Remove from heat and whisk in the vanilla bean paste and powdered sugar. Whisk until smooth and uniform. Fold in the toasted nuts and allow to cool and thicken slightly.
Line two baking sheets with parchment paper. Once praline mixture has cooled but is still pourable, drop spoonfuls of the mixture onto your sheet. And now for the hardest part: allow the pralines to cool and harden for at least 20 minutes. Then take a bite and melt into a complete state of candied bliss!
*I used half pecans and half pralines in this recipe but feel free to change the proportions to suit your palate!
**You can substitute vanilla extract but I highly recommend vanilla bean paste – it adds a richer flavor to the candy and beautiful vanilla bean flecks. Available here.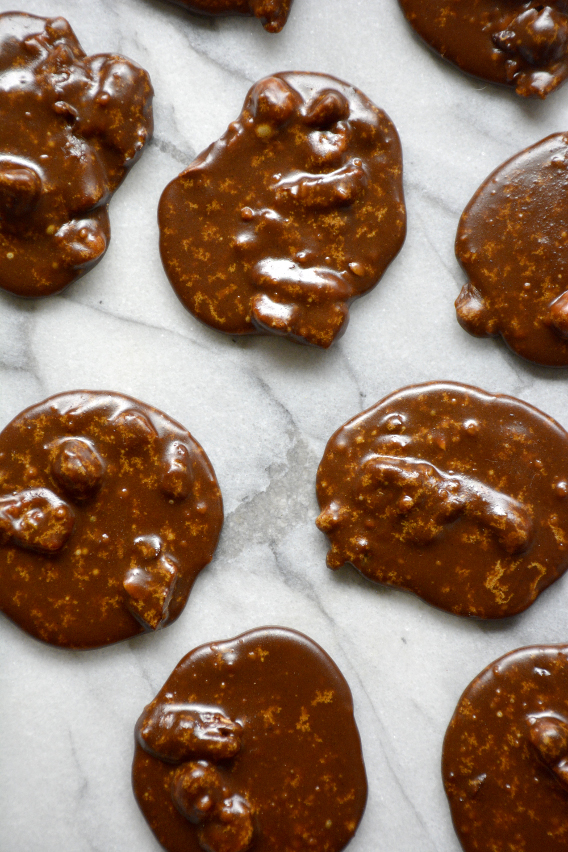 I just love how glossy and delicious these end up looking.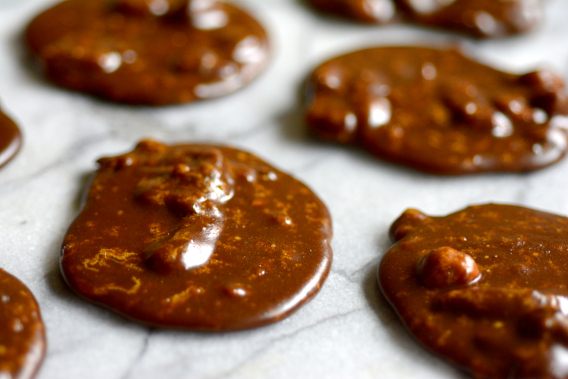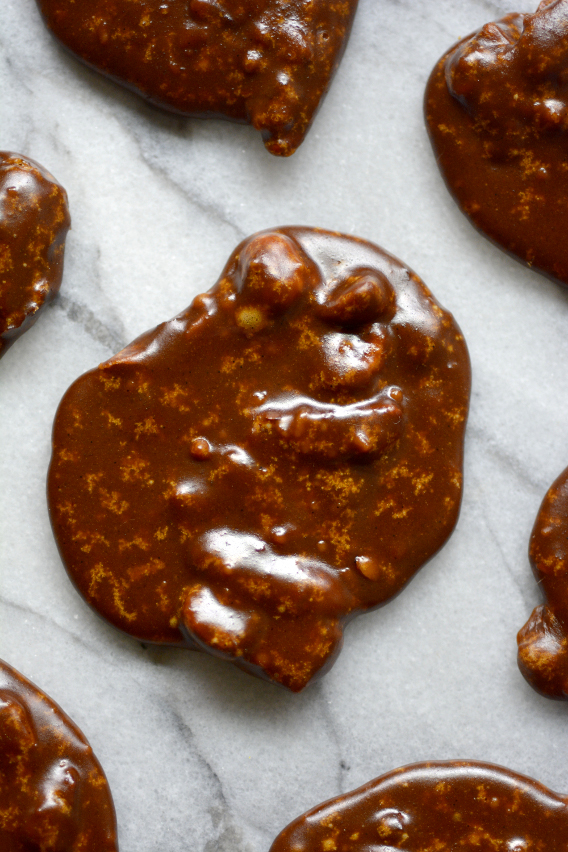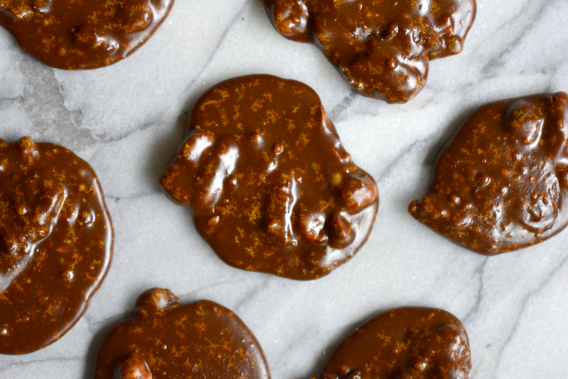 Don't forget to tag your pecan & hazelnut pralines with #sedbona so I can see yours!